Owl Post Books is a fun and interactive monthly book subscription for kids. Each month, subscribers will receive an Imagination Box with 3 books that fit into their age range and fits into a fun monthly theme, and includes a unique themed toy and a theme card!
Owl Post Books has Imagination boxes for ages 0-3, 4-7, and 8-12. This is the Imagination Box for 4-7 years old. 
The box was filled with colorful squiggles!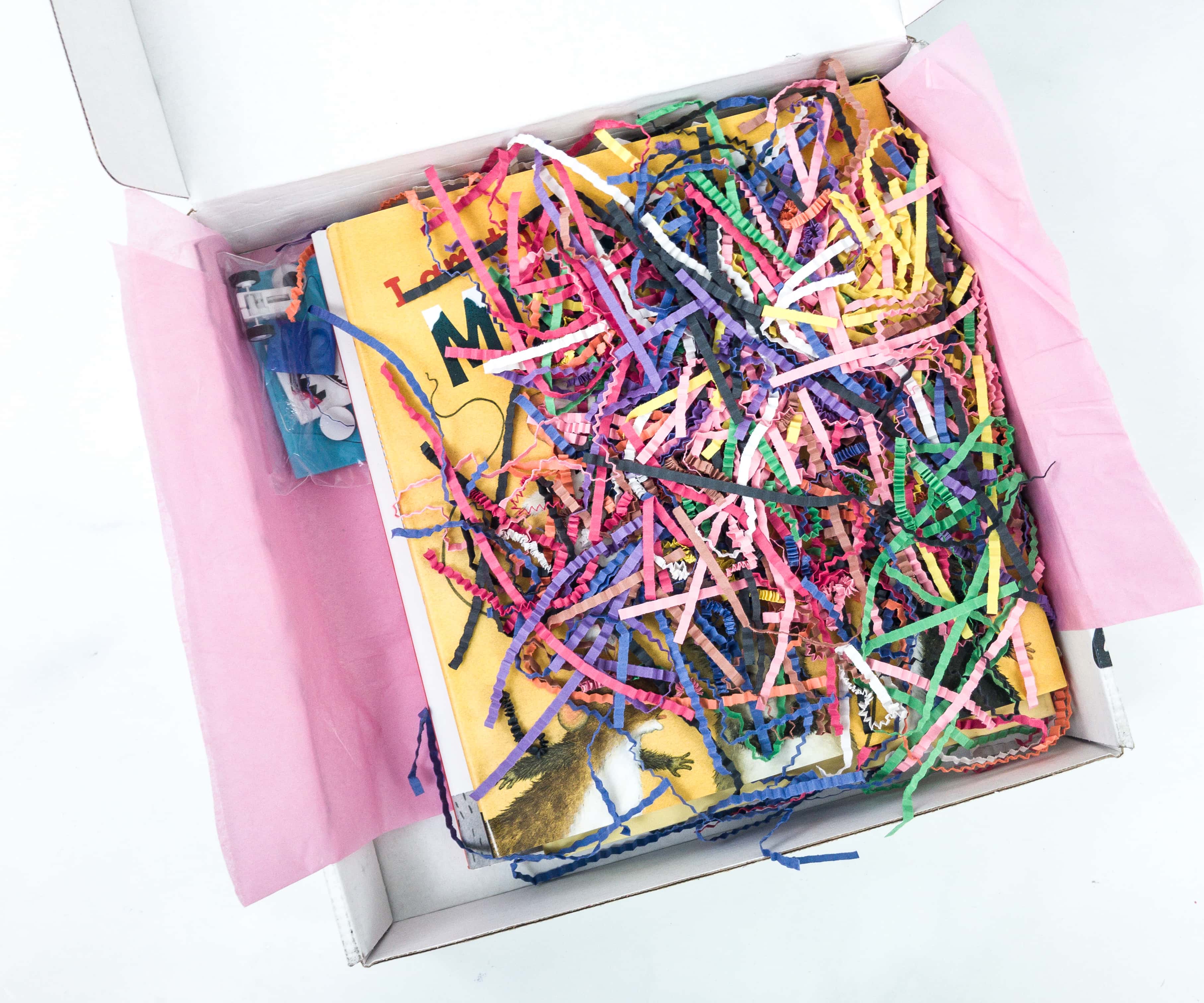 The books were also wrapped in pink tissue paper.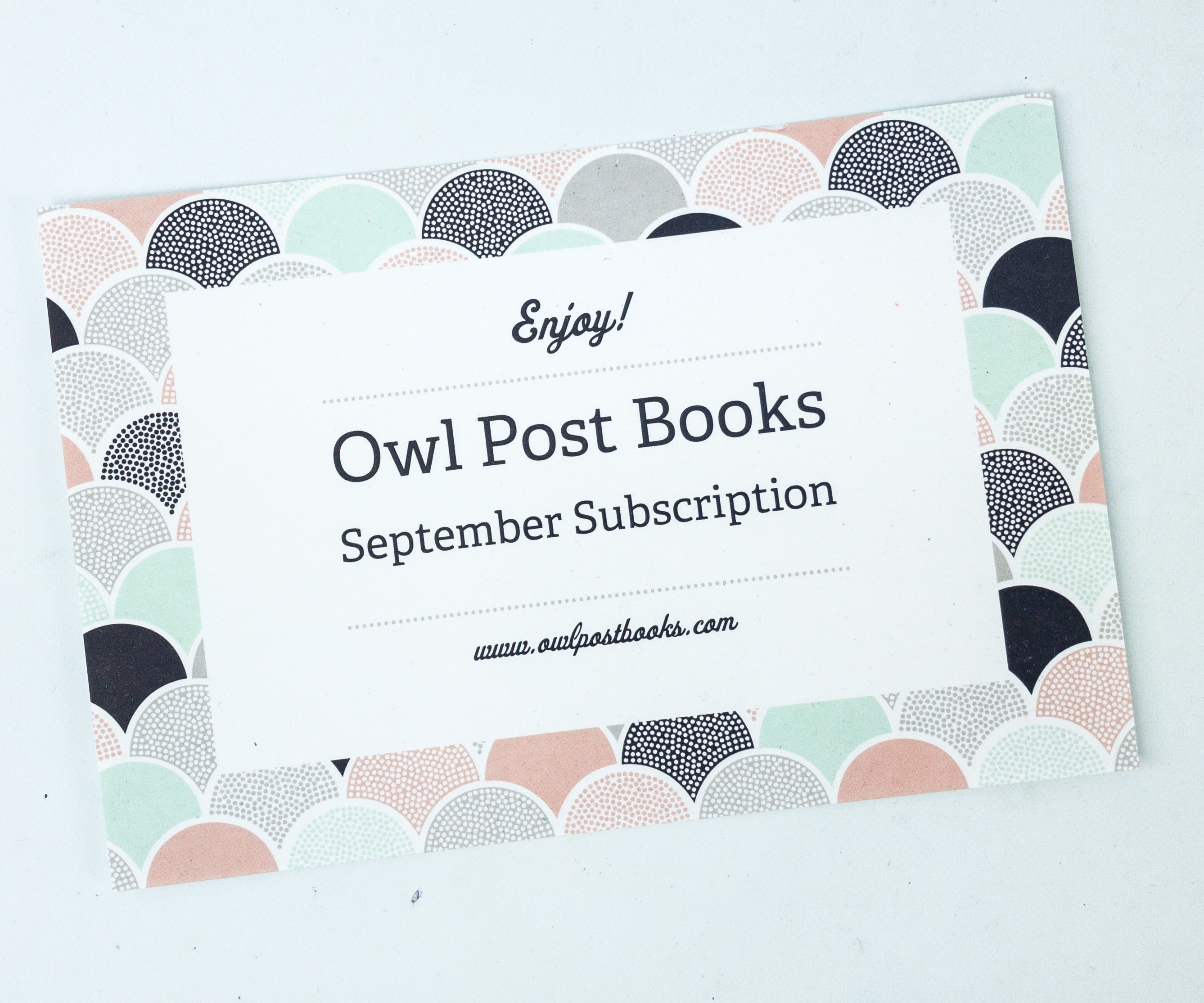 The info card doesn't have a list of the items, just a short message from Owl Post Books.
Everything in my box!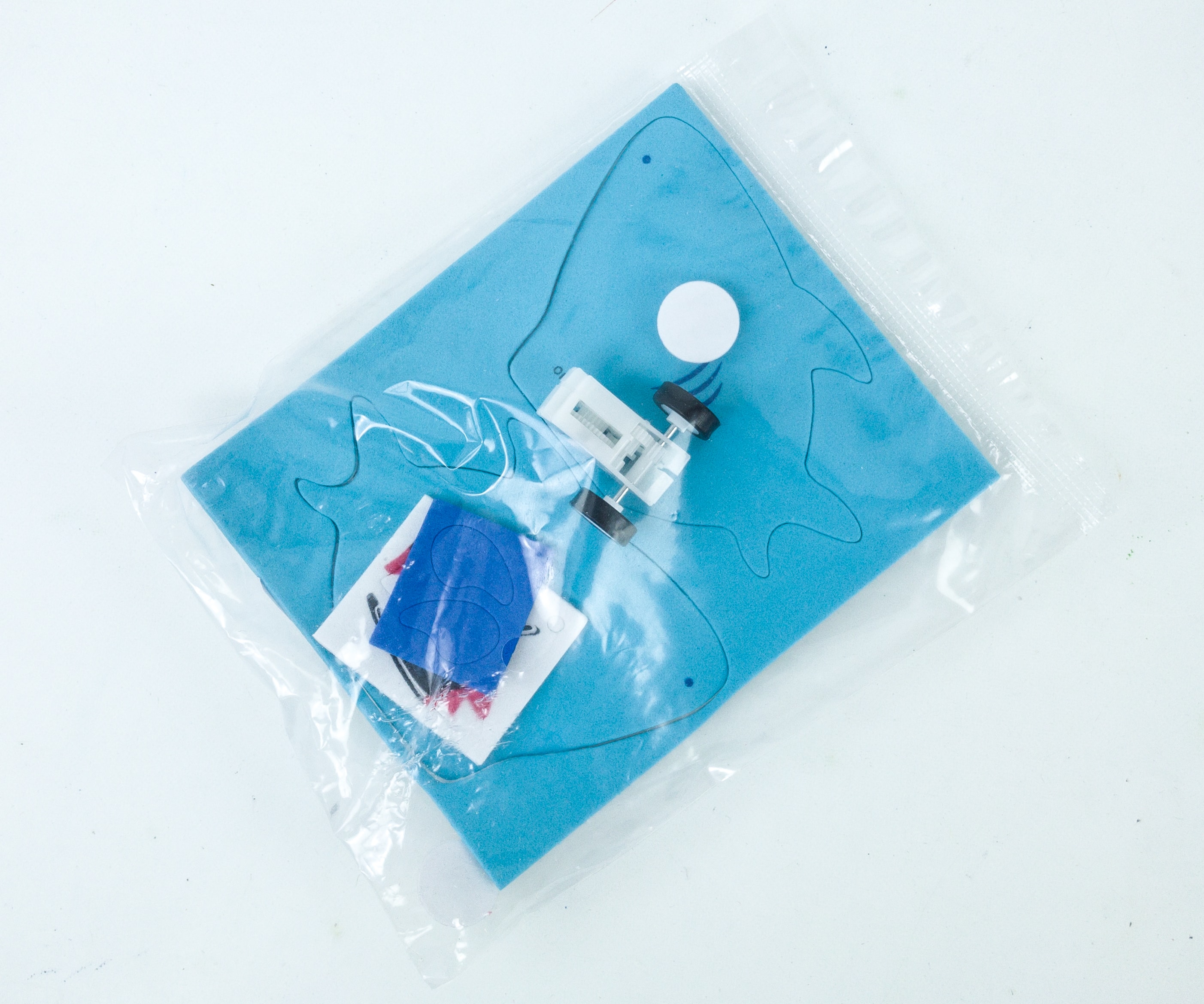 Each box from this book subscription includes a toy or item in line with the book's theme.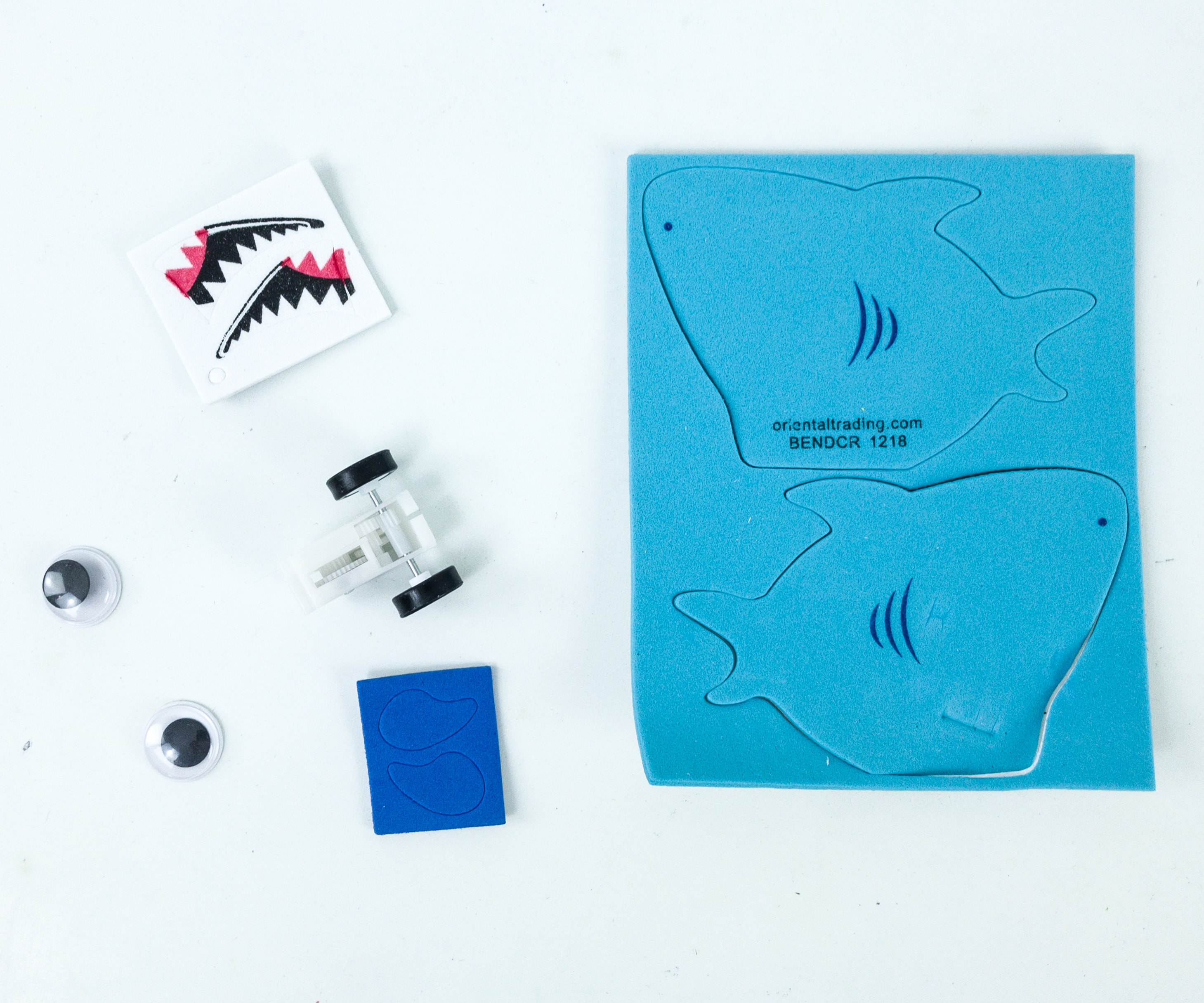 This month, we got materials to build a shark felt figure!
It's easy to assemble, and it's super cute!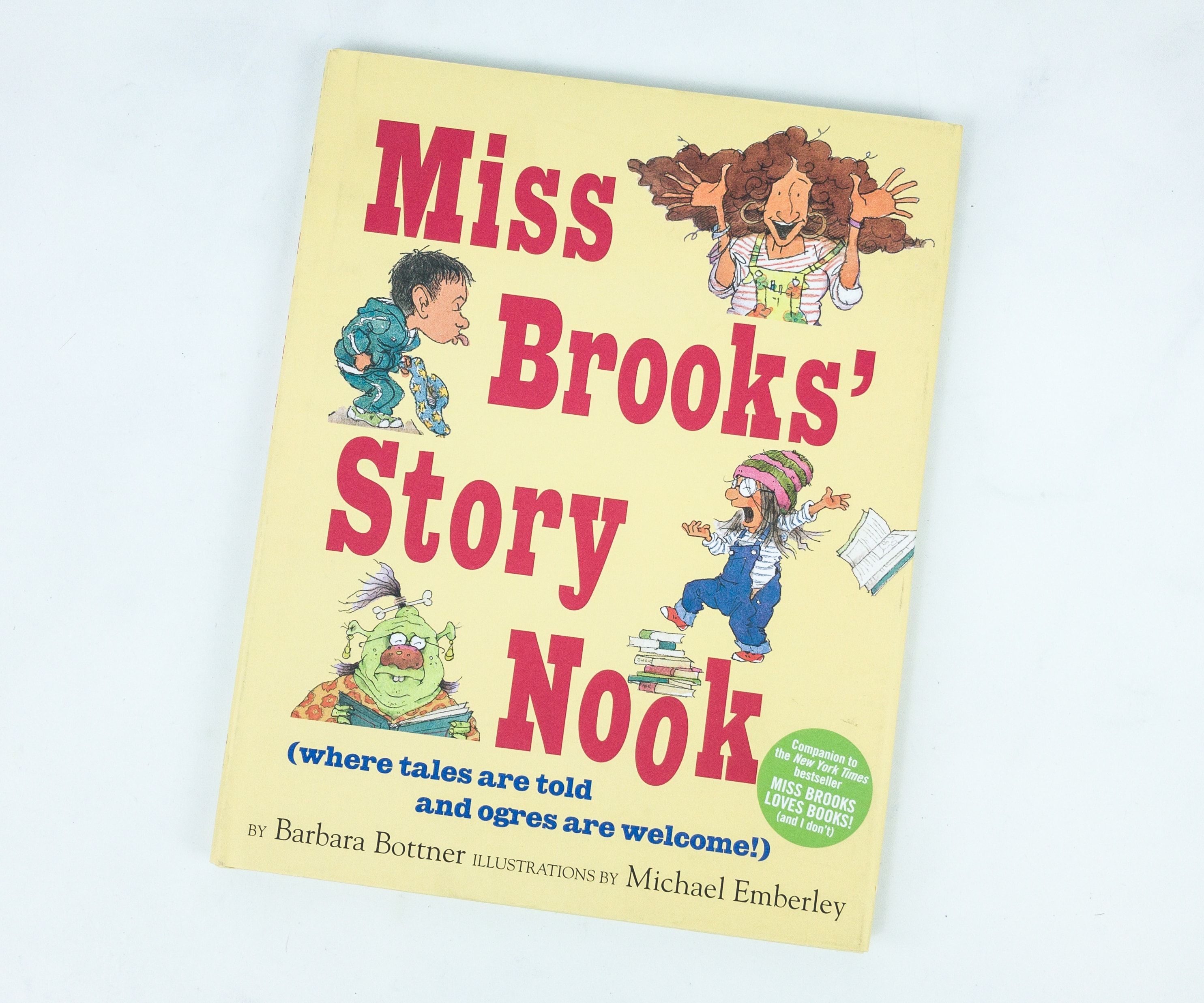 Miss Brooks' Story Nook by Barbara Bottner ($13.18)
A hilarious companion to the New York Times bestselling Miss Brooks Loves Books! (and I don't) about the power of stories and storytelling.
 
Missy loves her librarian, Miss Brooks. And she loves to go to Miss Brooks' before-school story time. But to get to Story Nook, she has to pass Billy Toomey's house—and she does not love Billy Toomey.

Billy always tries to steal her hat and jeers, "I'm going to get you!" It's vexing. Then one rainy (and hatless) day, Miss Brooks changes story hour to storytelling hour. She teaches the kids about characters and plot and action and satisfying conclusions and encourages them to make up their own tales.

And that's when Missy has a brainstorm. She sees a way to use her made-up story to deal with her real-life bully.

In this terrifically funny ode to inventiveness and ingenuity, Barbara Bottner and Michael Emberley celebrate the power of stories and how they can help us to rewrite our own lives.
"Never underestimate the power of a good story." I definitely agree!
Like other books, the inner flap of the dust jacket gives us a peek to the story and also keeps us curious!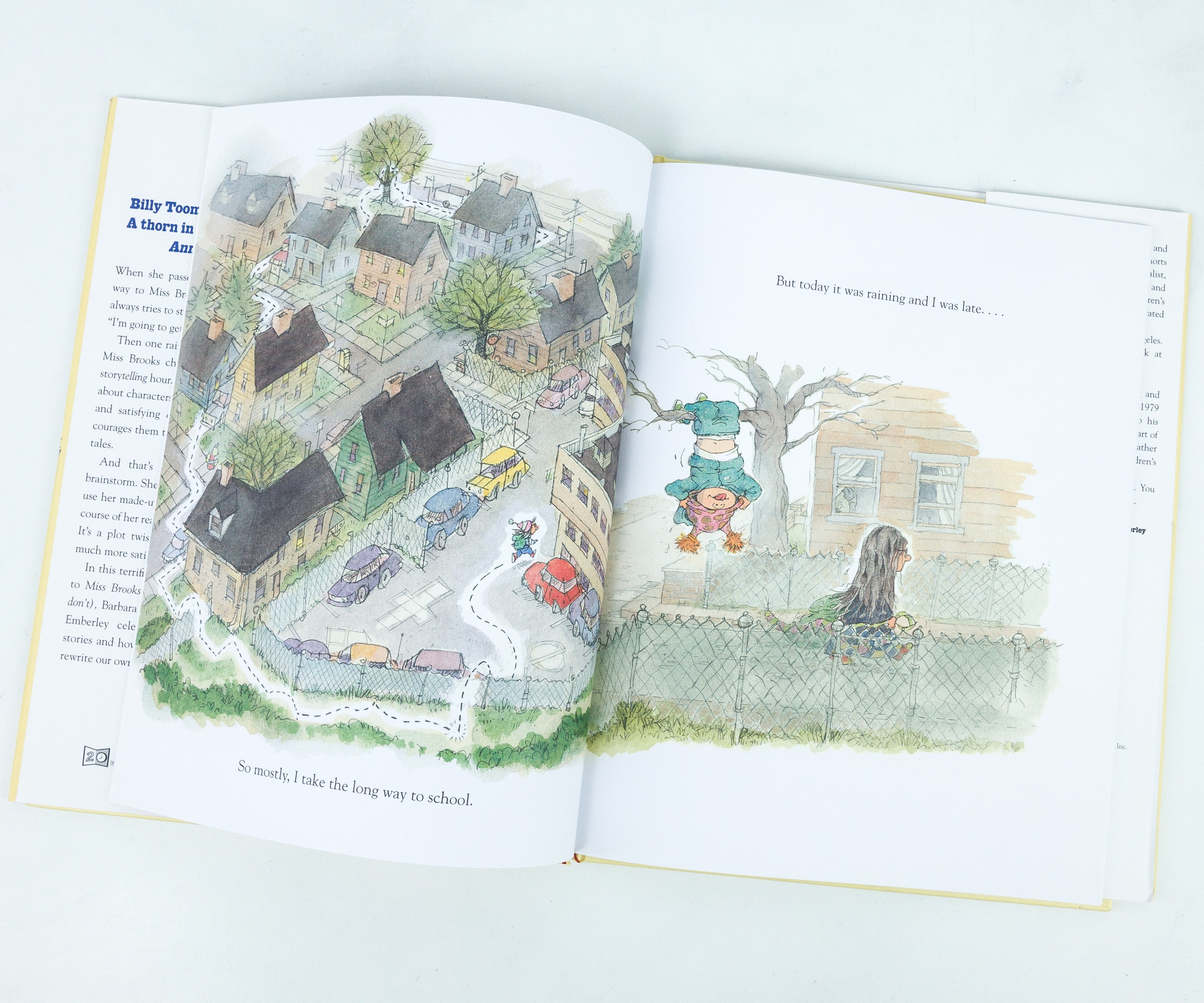 The watercolor illustrations are all lovely. We appreciate how well-detailed they are.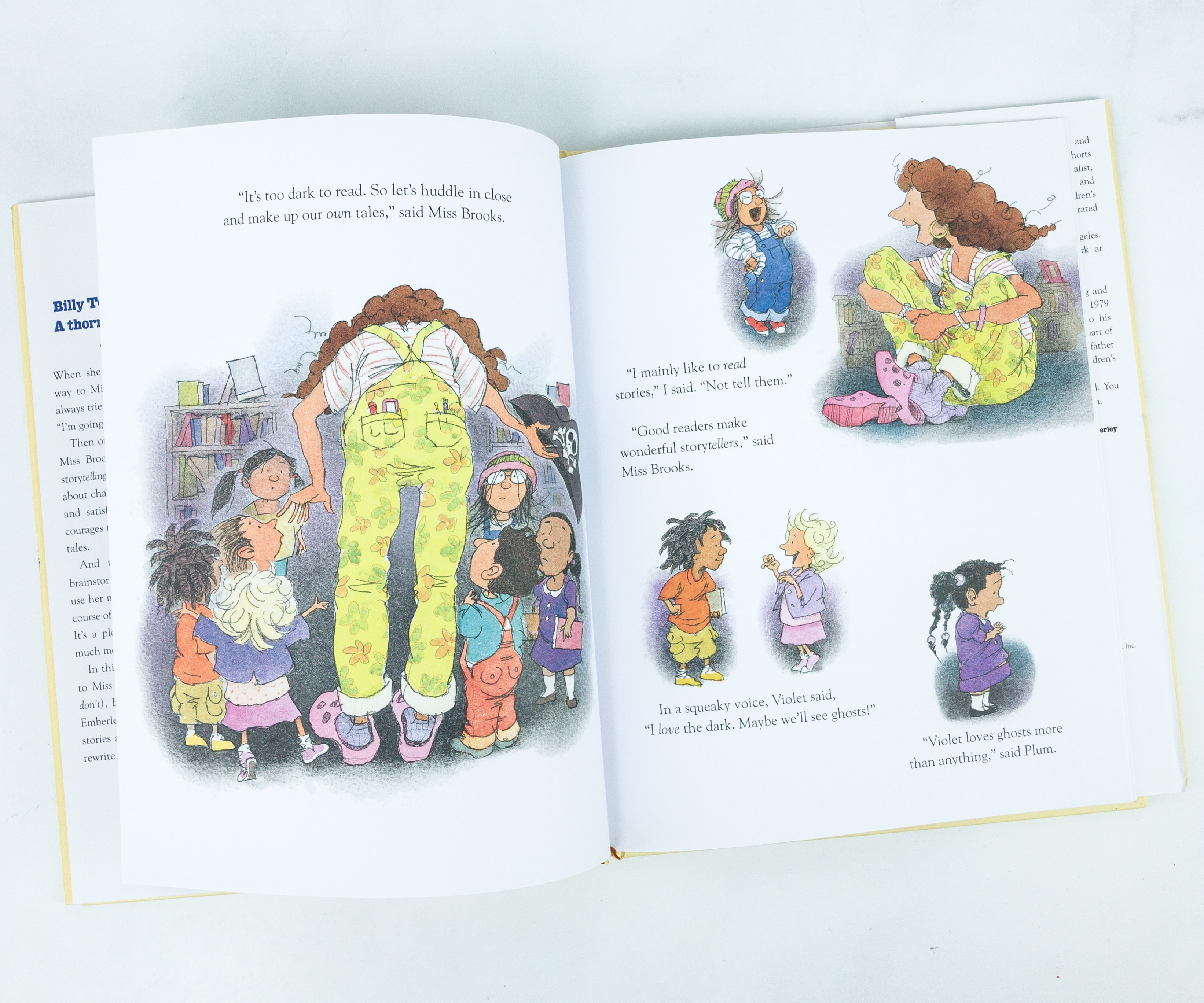 Like Missy, my kids loved Miss Brooks, a librarian who shares her love for books with the students. The story is engaging and even tackles bullying and problem-solving aside from encouraging kids to read and write their own stories!
I Am The Mountain Mouse by Gianna Marino ($12.56)
Here is a timely tale of a mouse who thinks he's a lot braver and better than anyone around him. Undaunted by extreme heights, wild animals, or angry birds, this mouse is determined to conquer every obstacle in his path. He climbs, dives, and does all that he can to prove how brave he is. "I am the mountain mouse!" he shouts when he summits his first not-quite-mountain. And this is usually the warning for his minions to take cover . . . because what they see and what Mountain Mouse sees are never quite the same!

Full of slapstick silliness and adventurous antics, I Am the Mountain Mouse points out how ridiculous a big ego can be . . . in a quite deliciously over-the-top way!
Funny and witty stories like this one are always a hit with my kids!
Both the dust jacket flap and the endpaper feature mice, which are the main characters of the story!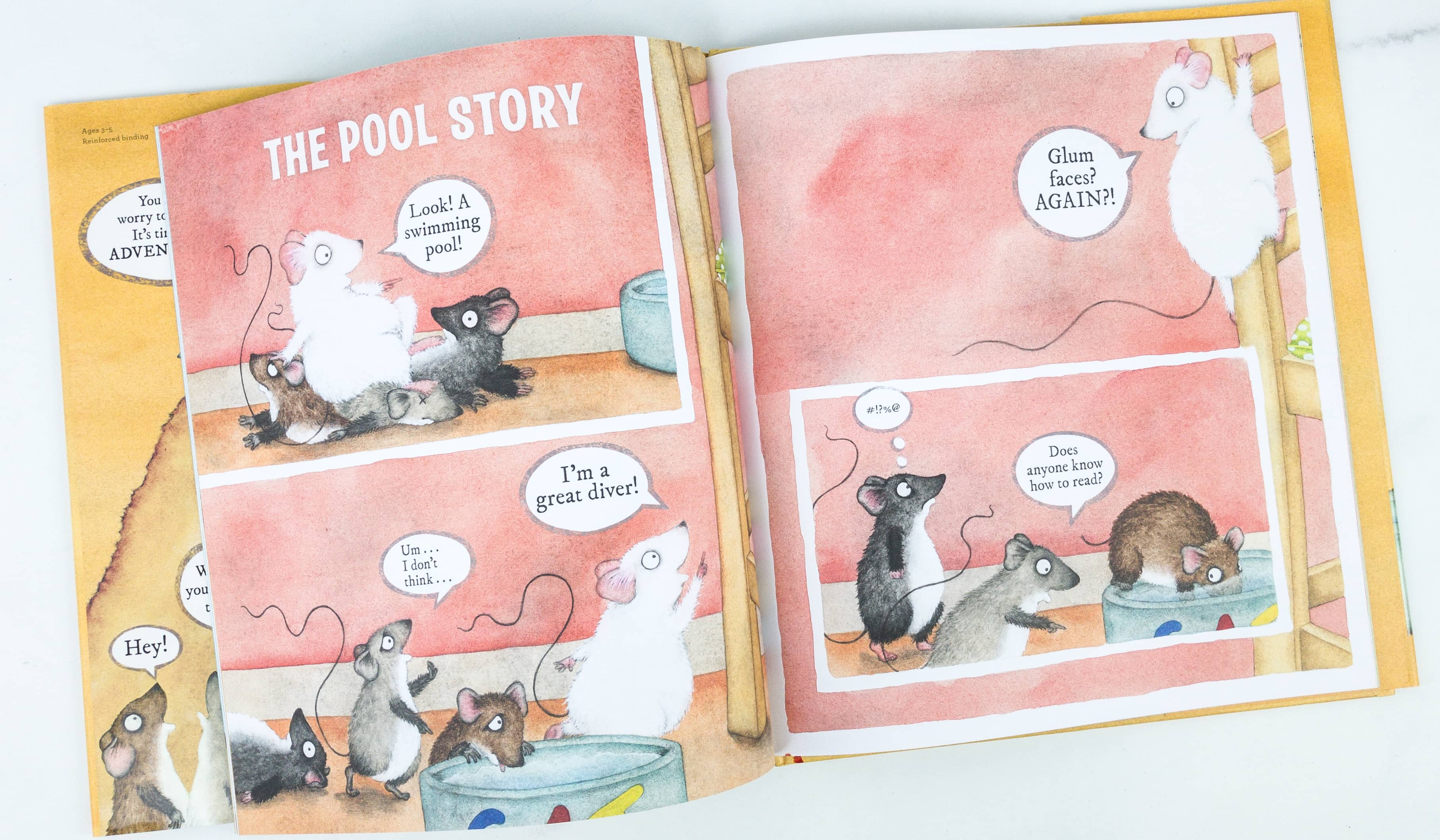 The full-color illustrations kept my kids engrossed and the dialogues are beginner-friendly as well!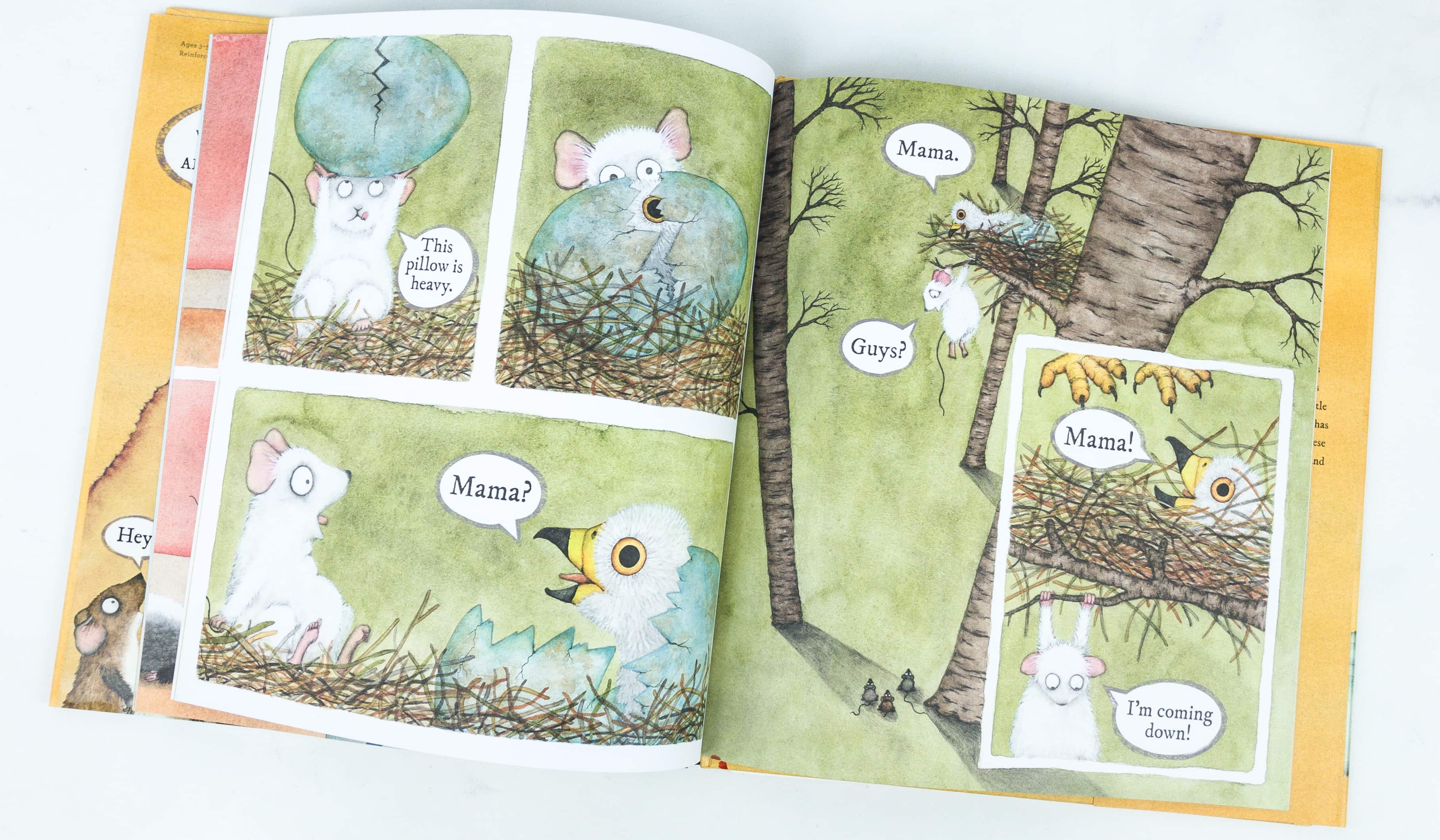 My kids had fun reading about the mouse who never learned his lessons. The topic might not be as serious as other children's books, but it's still an exciting read overall!
The Sword In The Stove by Frank W. Dormer ($17.33)
Two knights have their dinner plans derailed as they discover object after object in their stove—objects that ominously belong to their missing friend, Harold—in this delightfully slapstick picture book.

Someone has put a sword in the stove.
Was it Eenie?
Was it Meenie?
Was it Harold?
WHO WOULD PUT A SWORD IN THE STOVE!?

Frank Dormer's rollicking whodunit has bumbling characters worthy of The Three Stooges, sly humor straight out of Monty Python, and an irresistible screwball spirit all its own.
The book cover features such cute and colorful illustrations. No lengthy text unlike the others, but still enough to keep us excited!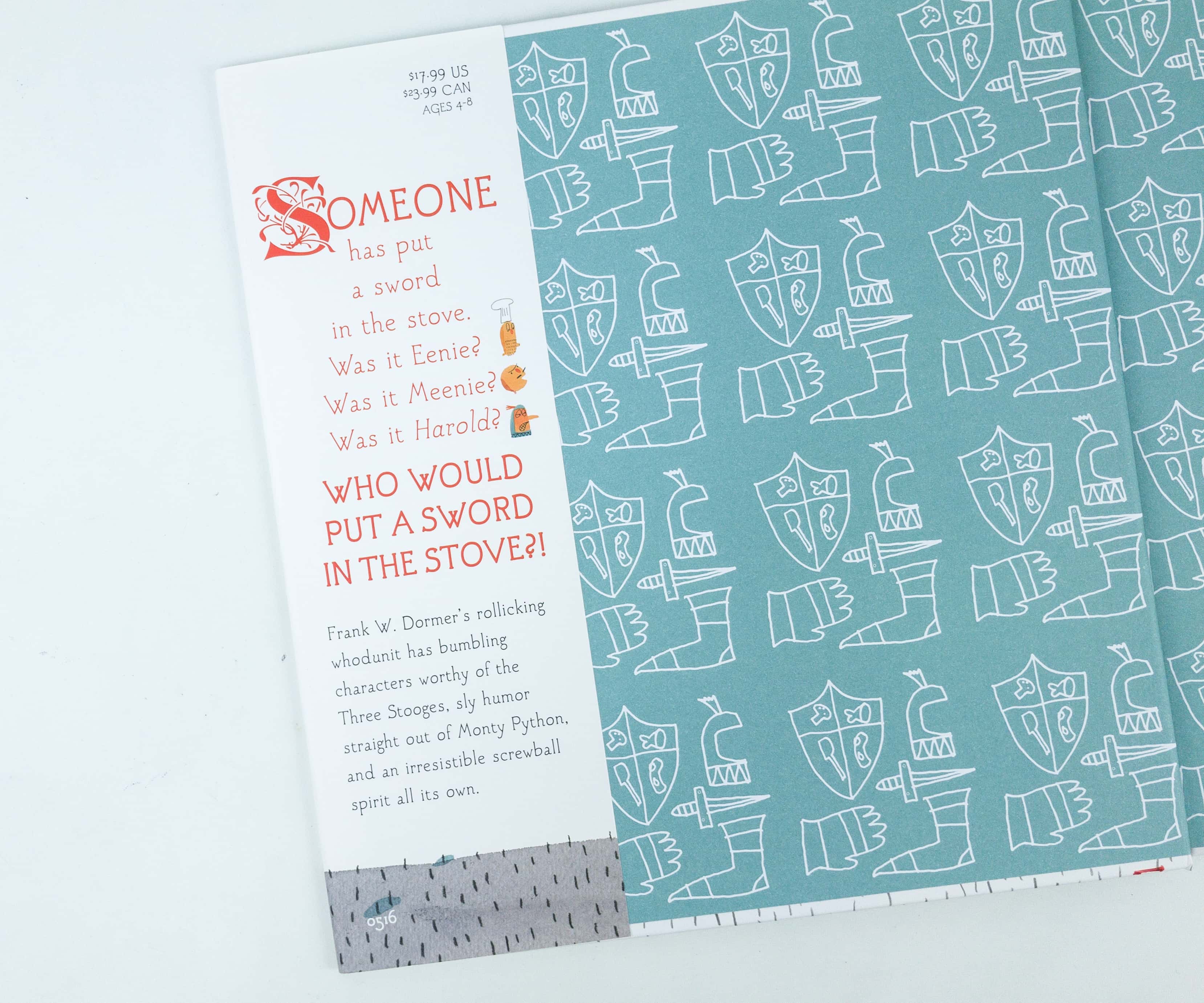 The synopsis of the story is printed on the flap of the dust jacket. There are also some medieval-themed doodles on the endpaper!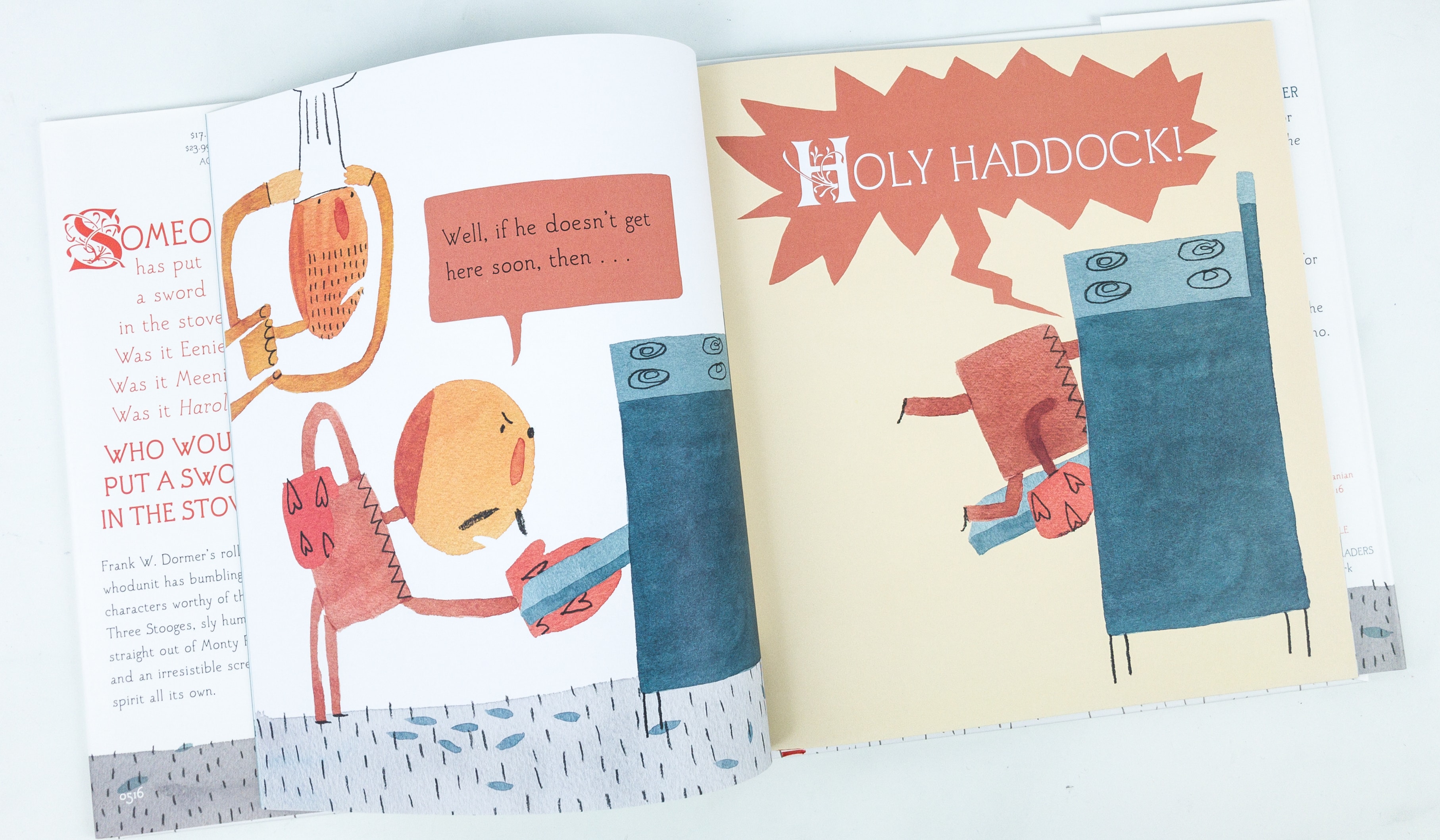 The quirky story is also told using dialogues.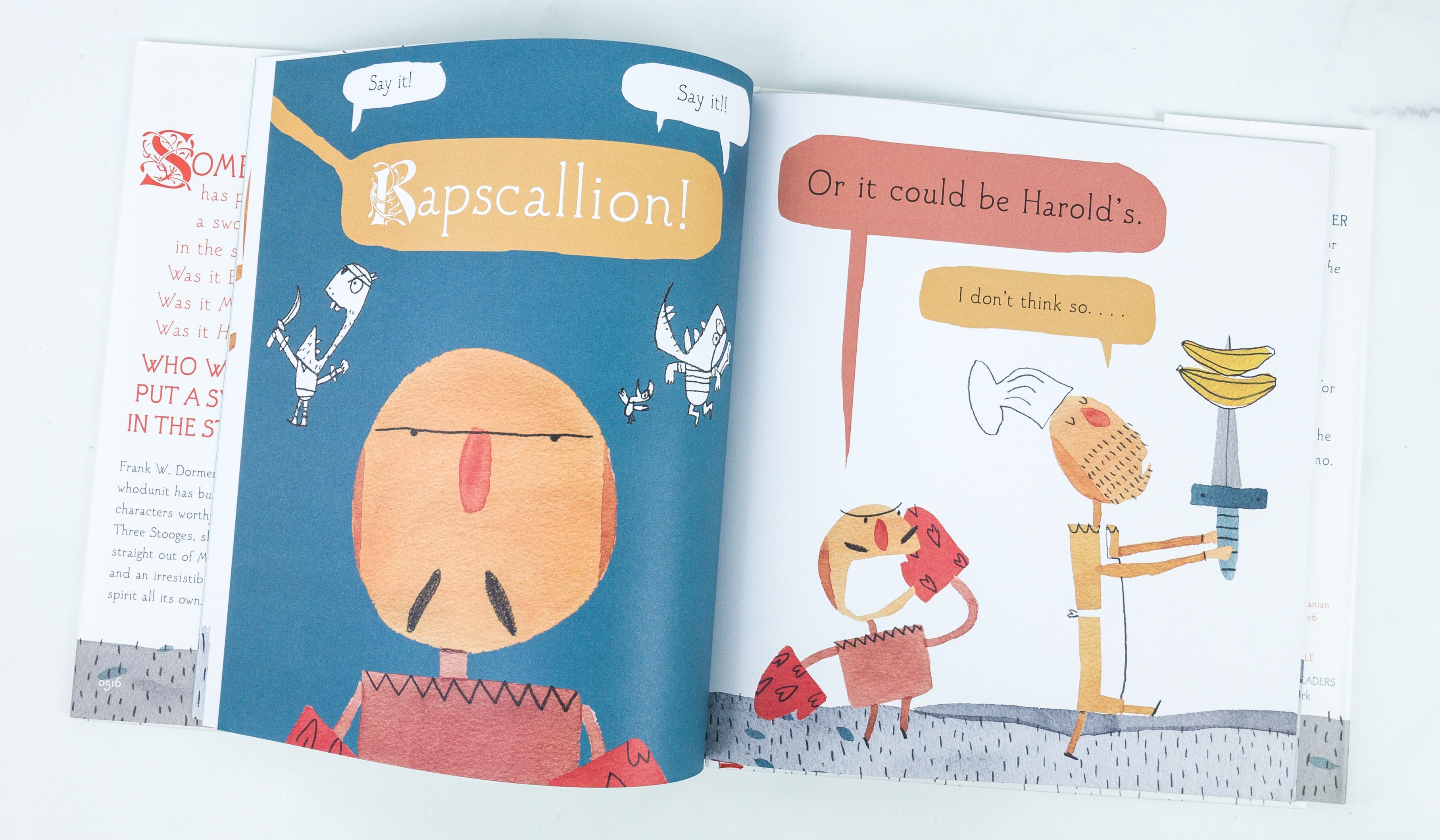 Its humor easily appeals to kids. We read this aloud and it was fantastic, with lots of giggles here and there!
Owl Post Books is a great subscription if you're looking for interactive reads! They never fail in curating entertaining books for young learners, like this month's trio featuring exciting adventures and slapstick comedy. My kids definitely had a fun time. They love reading aloud and these books are just perfect for them! We're already excited for the next!
What do you think of this month's box? Let us know your comments!
Visit Owl Post Books Imagination Box to subscribe or find out more!