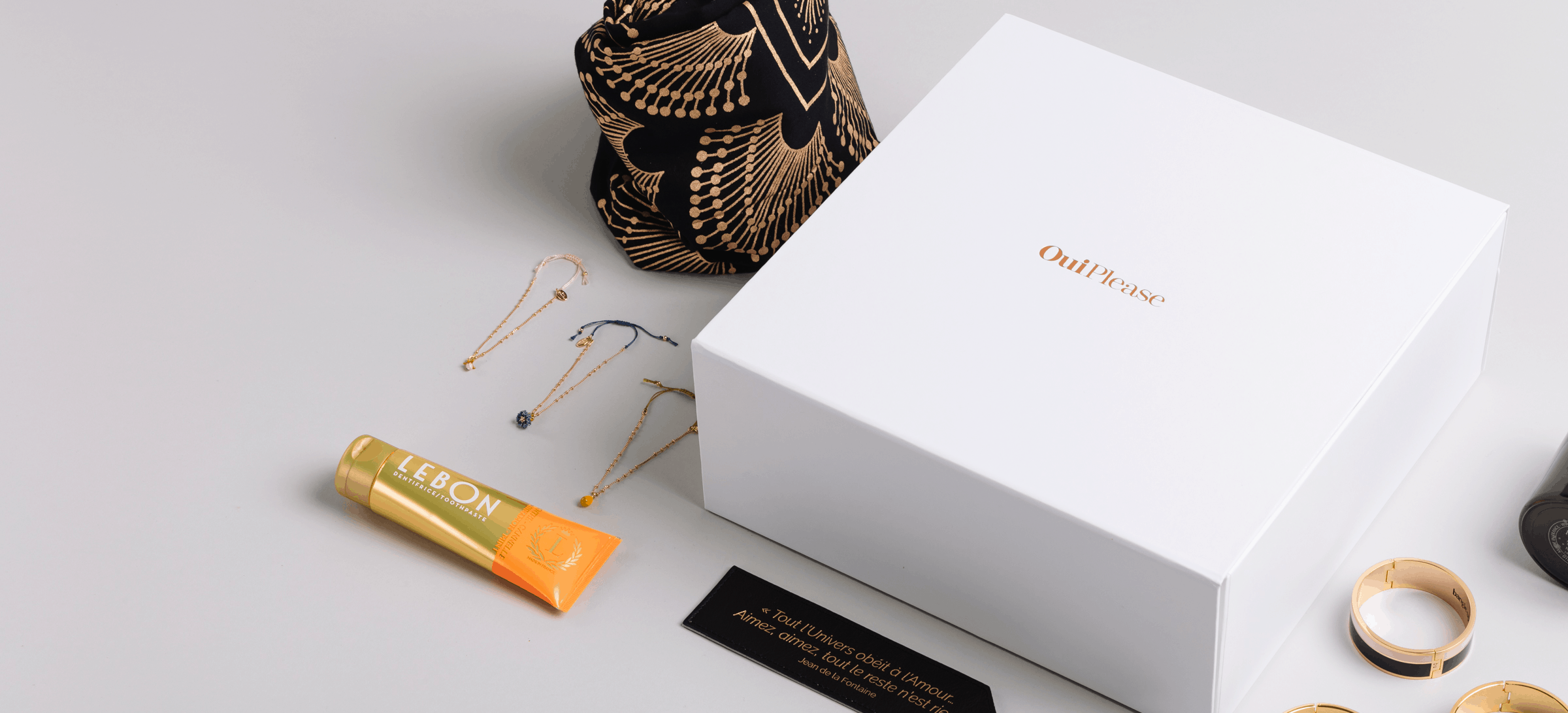 We have the full spoilers for the September 2019 Volume 4.5 Oui Please box!
DEAL:Get 20% off Oui Please subscriptions and shop orders with coupon code FALL20. Sale is is valid for Oui Please and Oui Please Homme!
Spoiler UPDATE:
Each box includes:
After the success of the Serum No.3 in our previous box. Good news! Your September box will include the Intense Moisturizing Serum from Codage Paris. Harsh winter months are coming and bringing dry, irritated skin with them, but this serum will keep your skin soft, smooth, and calm all winter-long.
Here's a closer look:
PLUS:
1951 Maison Française is dedicated to delivering modern, chic styles in the best quality. Each piece is made by hand in their own ateliers using traditional artisanal methods and fine leather. The versatile X-Large Pochette is the perfect size to use as a going-out clutch or a makeup bag inside your work tote.
If you're a long-time OuiPlease subscriber, you might remember 1951 Maison Française from our very first box! The Pochettes have been sold out since last year, so OuiPlease subscribers will be first to get their hands on them!
This September, you will receive a delicious chocolate spread from La Frenchi. The rich creamy spreads are delicious on toast, waffles, and crêpes, but we won't judge if you dig right in with a spoon!

Choose from three yummy flavors: Hazelnut Dark Chocolate, Pecan Dark Chocolate, or Crêpe Dark Chocolate.
Tea Heritage was founded in 2013 in Lyon, France. Their teas are ethically made by hand to bring a delicious, fanciful experience to your mug. The tea bags are made from biodegradable cotton and the finest ingredients for the perfect taste in every cup.

This September, you will receive adorable heart-shaped tea bags box from Tea Heritage.

Give your morning cup a sweet touch with these shaped tea bags. Comes with 10 bags in each box, made from biodegradable cotton with delicious blends.
Here's a closer look: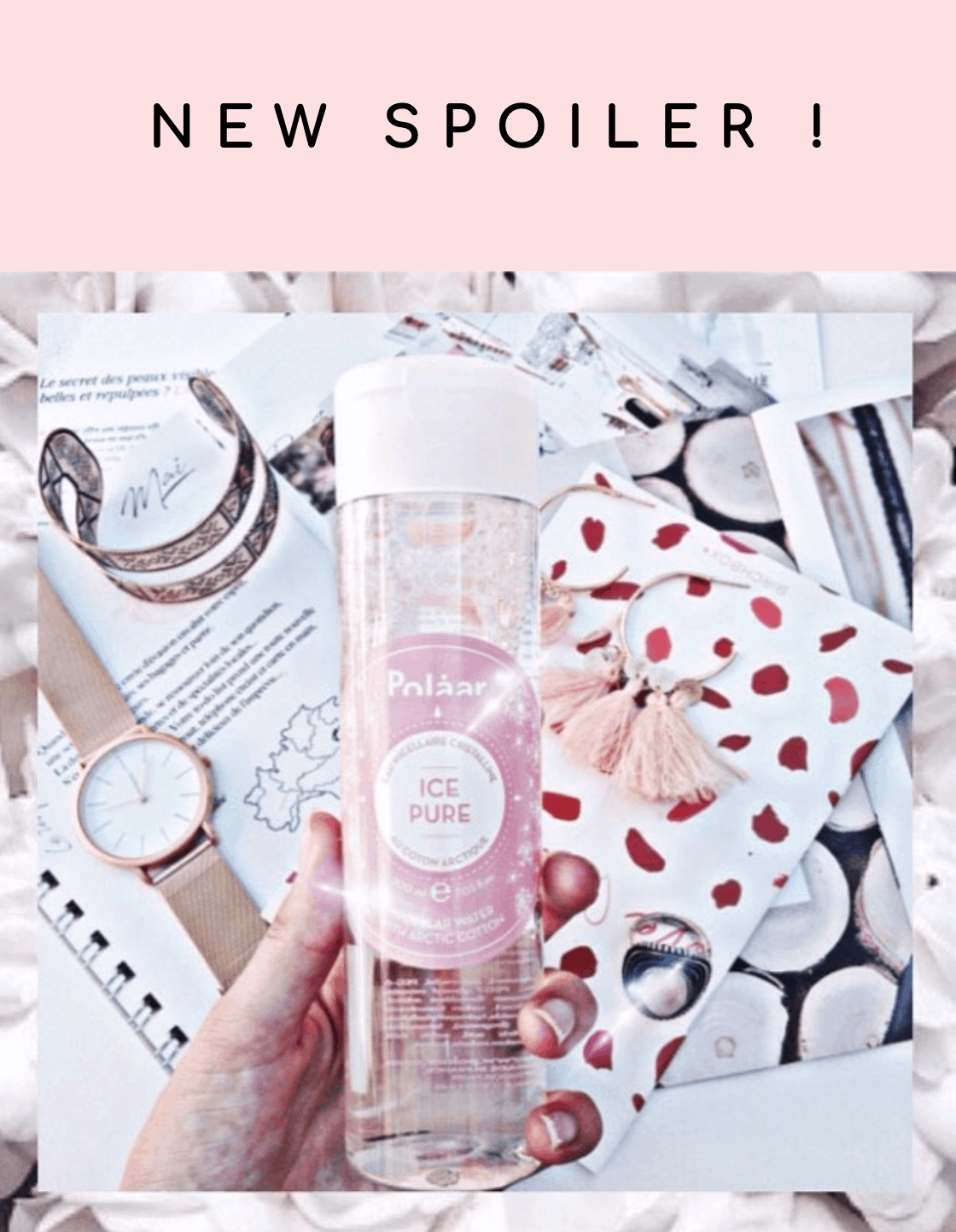 This September, Polaar Micellar Water will upgrade your beauty routine. Micellar water is a staple in every French girl's skincare regime. Micellar water is beloved for its ability to remove makeup and gently cleanse, all in one step! It's the perfect way to refresh and cleanse your skin before the rest of your routine.
This September, curl up with a book that will take you away to France, no passport necessary! Choose from three best-selling titles: Mastering the Art of French Eating by Ann Mah, My Twenty-Five Years in Provence by Peter Mayle, or Paris For One & Other Stories by Jojo Moyes. Consider this an invitation to kick back with a cup of coffee or a glass of wine and get lost in a great book.
Your choices are:
Mastering the Art of French Eating by Ann Mah will take you on a culinary journey through France. Interwoven with the lively characters Ann meets and the traditional recipes she samples, this is a story about love of family, food and France.
In My Twenty-Five Years in Provence, Peter Mayle reflects on his life in Provence and the changes village life has undergone in that time. His final book serves as a lasting love letter to his adopted home, marked by his signature warmth, wit, and humor.
Paris for One & Other Stories by Jojo Moyes is a collection of stories full of holiday romance and dreamy escapism. The collection is the perfect funny and charming read to make you feel like you've run away to Paris.
This September, fan favorite Bangle Up Paris is back! Bangle Up's colorful enamel bracelets are perfect for adding a pop of color and shine to any outfit.
Here's a closer look:
Choose one of three gorgeous styles to add to your Bangle Up stack: the Jonc Bangle 0.7 cm or the Bollystud Bracelet in Ginger, Blush, or Rose Powder. Customization submissions to follow soon!
Dine in style like the French. Coming to your September box, experience the excitement of the French way of life and bring sparkles to your meals with these Pied De Poule dishes.

Select between four designs: from Paris, French cancan, Cocorico, and French Kiss. Customization submissions to follow soon!
Here's a closer look:
ABOUT MALOU ET MARIUS

In your September box, you'll receive two all-natural face masks from Malou & Marius. The "gym tonique" mask reverses aging with hyaluronic acid, while the "nettoyage de printemps" masks purifies your pores with charcoal. Malou & Marius is a French, family-run brand with sustainability, dedication, and progress at its core. They are dedicated to bringing effective, all-natural, and fun skincare products to their customers.
PLUS:
You may receive one of the following bags (currently subscribers are voting on what they'd like to see in the box):