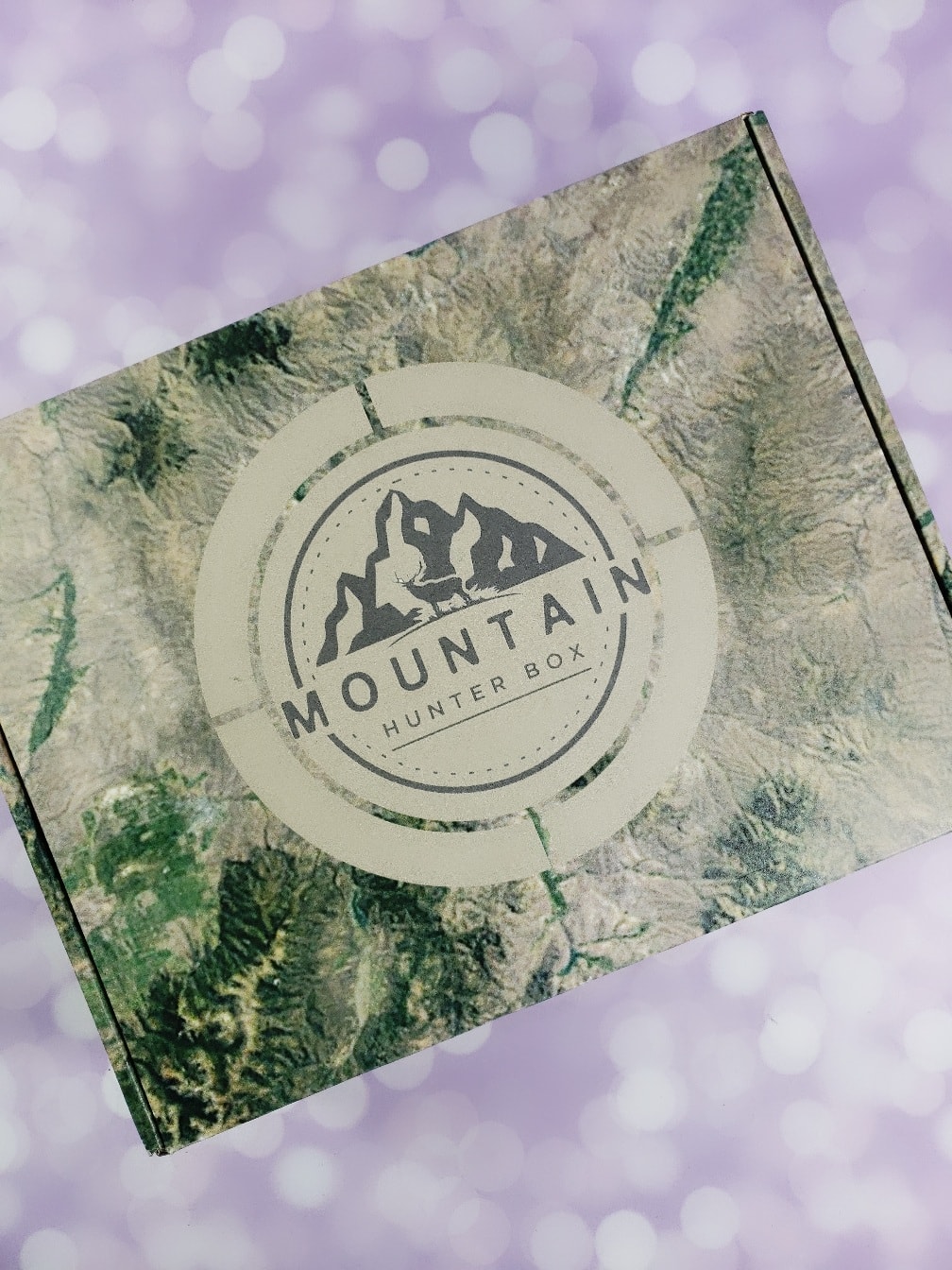 The Mountain Hunter Box is a subscription for backcountry hunting gear that withstands the elements. Every month, we will get 3-5 items in our box for a value up to $80. The box is $44.99 a month and drops slightly if you sign up for longer subscriptions.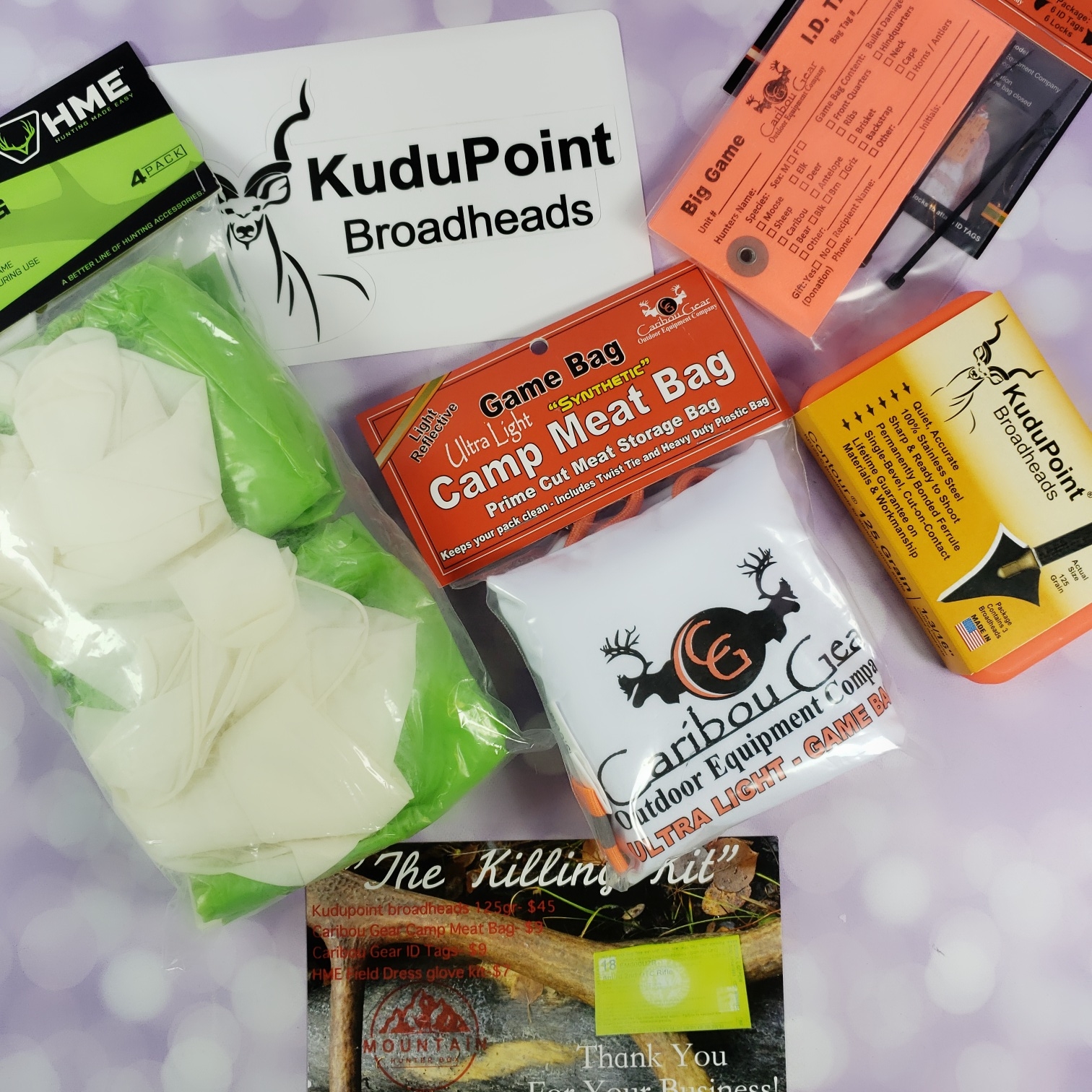 Everything in my box!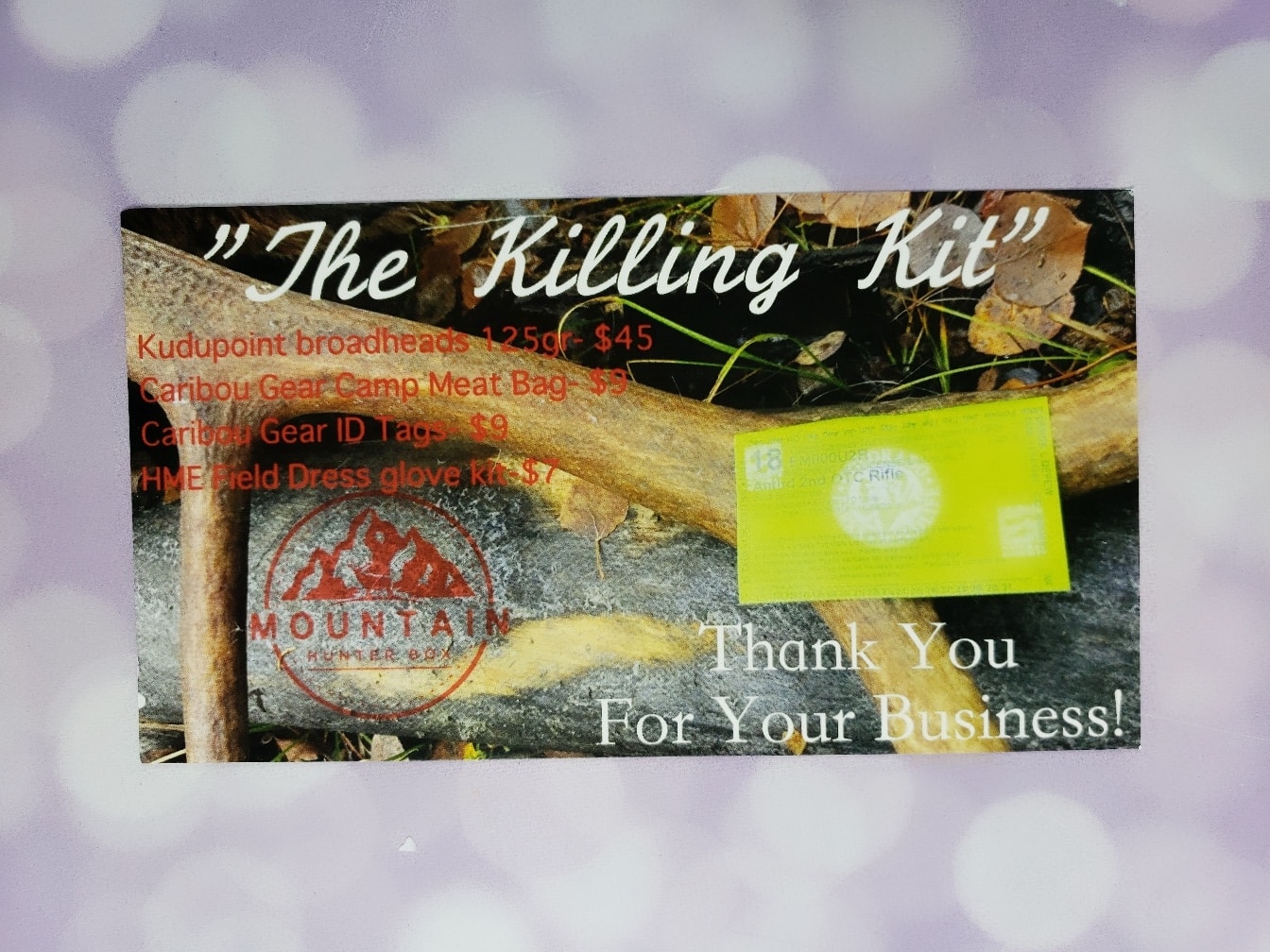 This month's card features the Killing Kit, which includes cleaning gloves, meat bag, stickers, and broadheads!
Game Cleaning Gloves. These gloves are normally used to protect your hands against harmful elements while cleaning game. They're made with thin rubber for durability. They can also fit all hand sizes and doesn't easily slip off.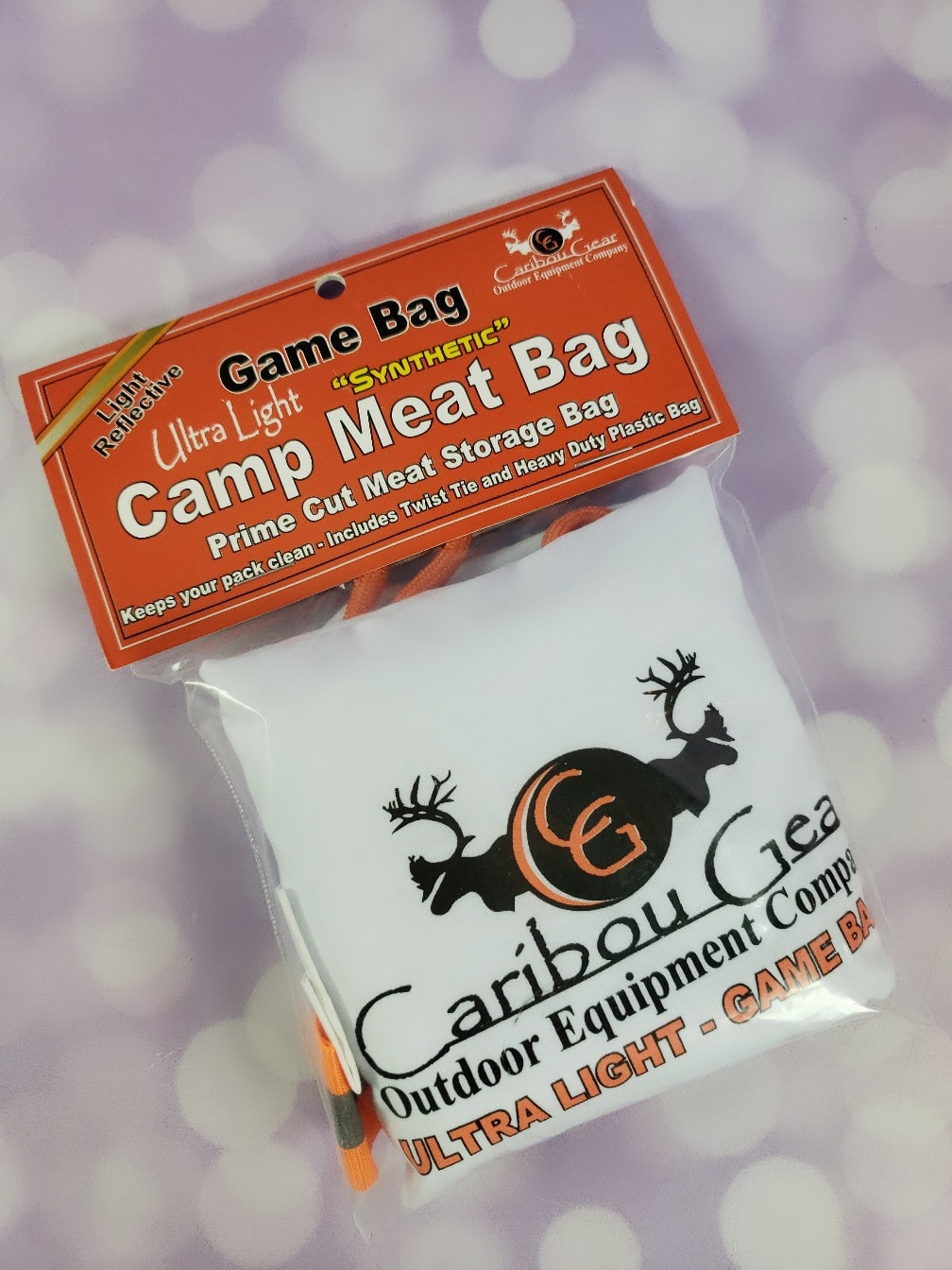 Camp Meat Bag. It's an ultra-light yet durable synthetic plastic bag used for keeping your pack clean. These are heavy-duty plastic bags with twist tie locking system to make sure that the meats are properly sealed and packed to avoid spoilage.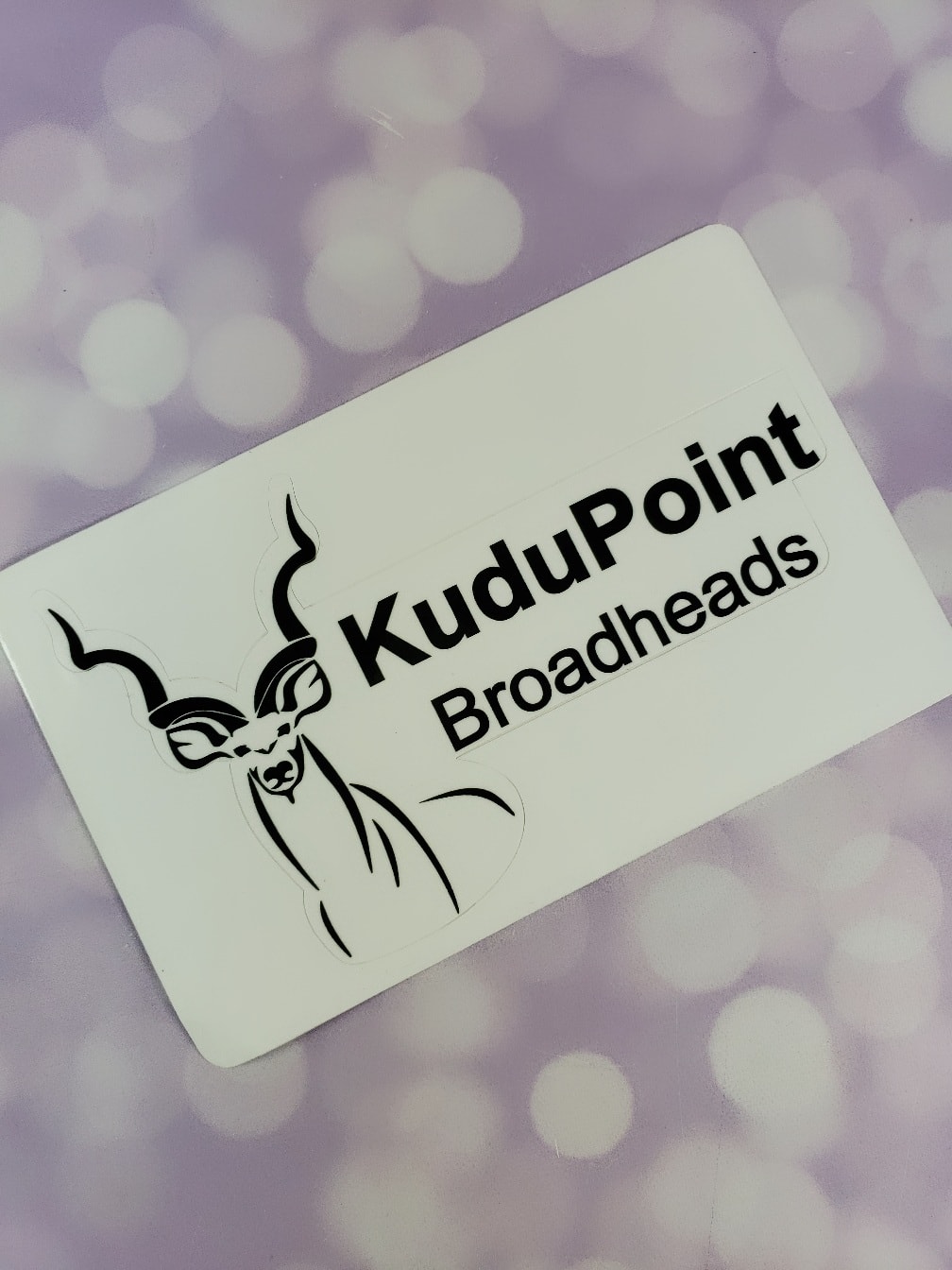 KuduPoint Broadheads. This 125-grain broadhead is made from 100% stainless steel with single bevel and is very sharp that it cuts easily right on contact.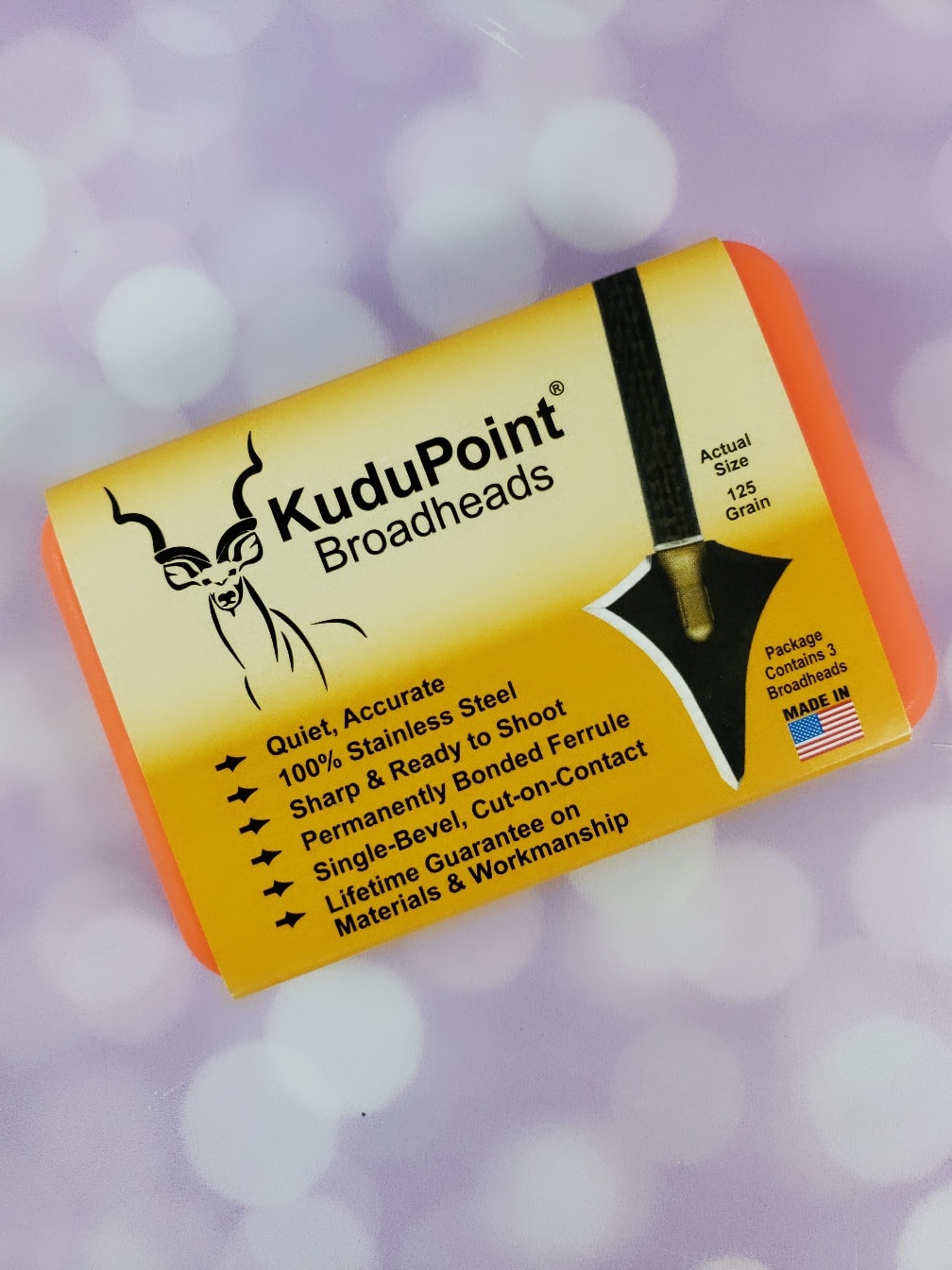 This package includes 3 pieces of broadheads, which you can easily fit on almost any kind of shaft. It's so polished, that it can give you a more quiet and accurate shot.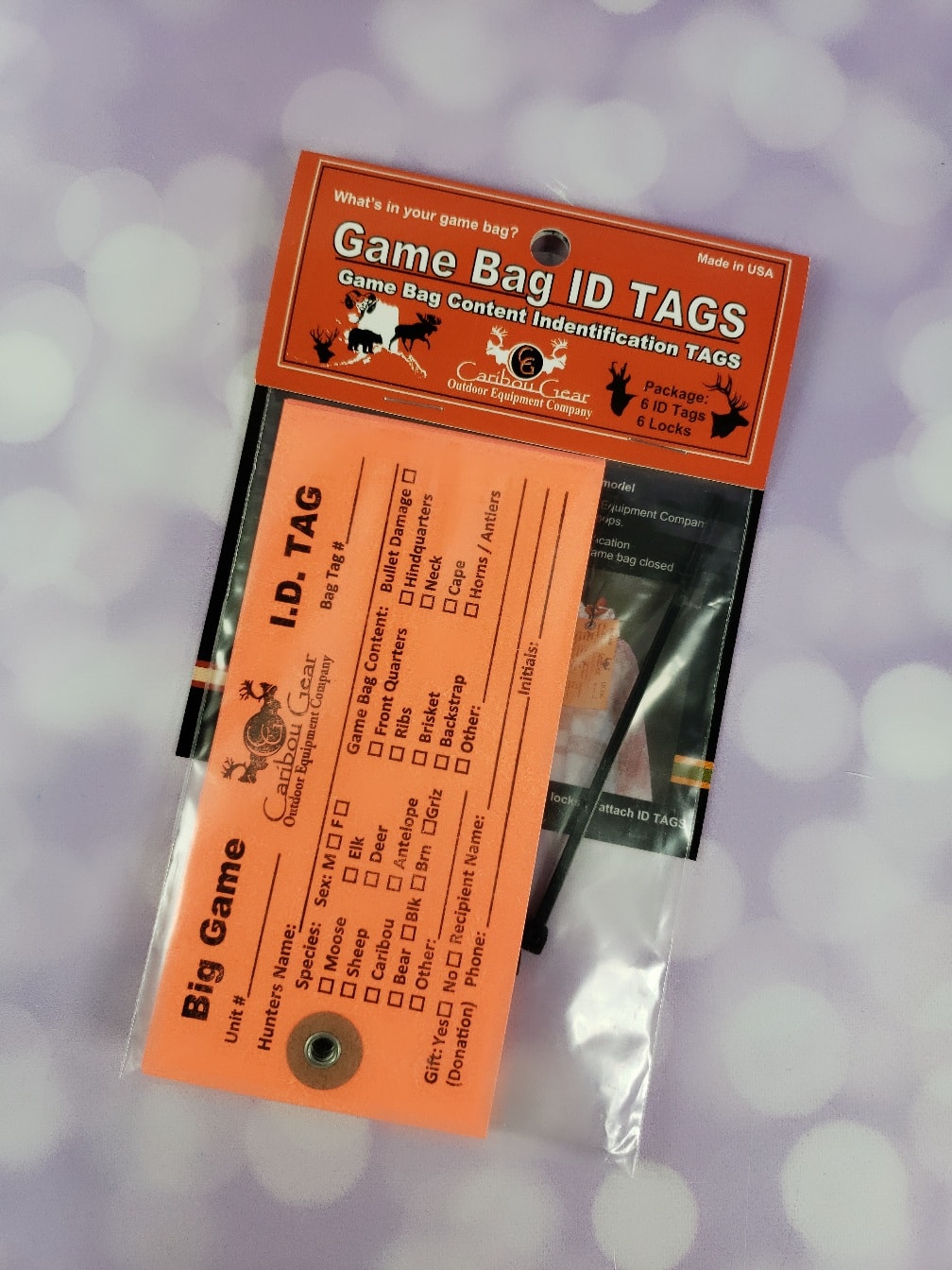 Game Bag ID Tags. These tags will help you easily identify the game you carry after hunting. There are 6 tags in the pack, plus 6 locks.
Mountain Hunter Box is always packed with useful items, and this month's curation is all about hunting gear. I find everything useful from the cleaning bags to the bag ID tags. They save me so much time because I no longer have to visit shops just to stock up on my gear. If you frequently go hunting as well, or you know someone who does, this is a great subscription to try!
What do you think of this month's Mountain Hunter Box?