MorpheMe is a monthly makeup brush subscription that promises at least $30 worth of Morphe brushes each month for only $19.99. This is a great way to quickly build up your brush collection! You can sign up for a 1, 6, or 12-month subscription and all subscriptions automatically renew until you cancel.
DEAL: Use this link to get a free brush with any MorpheMe subscription plan. You'll also save $10 on a 6-month plan or get a free month ($20) with an annual subscription!
MorpheMe sends 3-7 brushes per month and they state that the total value will be at least $30. The brushes are shipped inside a padded mailer.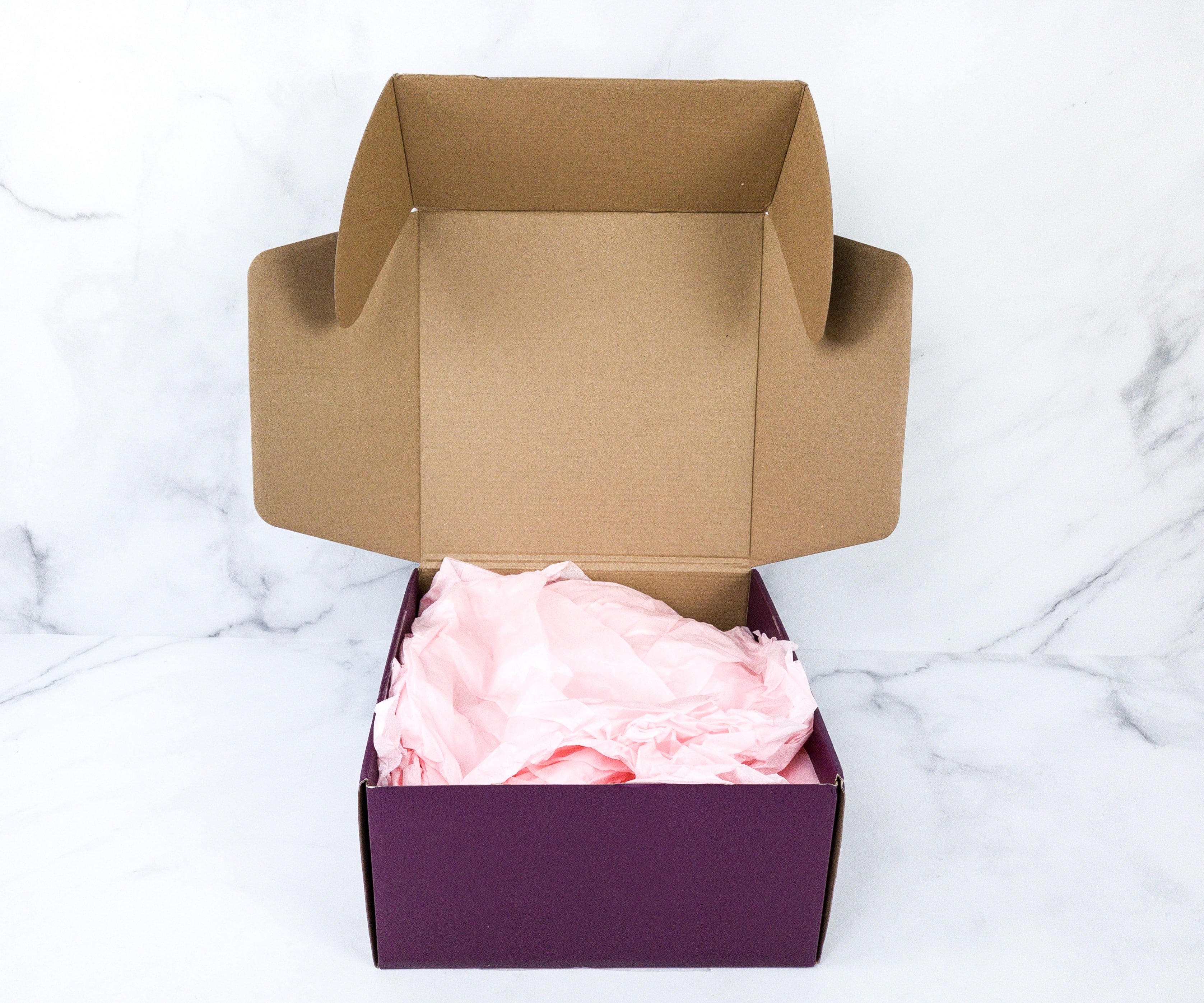 The brushes were packed with pink tissue paper.
They arrived in a box together with other LiveGlam subscriptions.
The bristles were secured with plastic packaging to prevent contamination.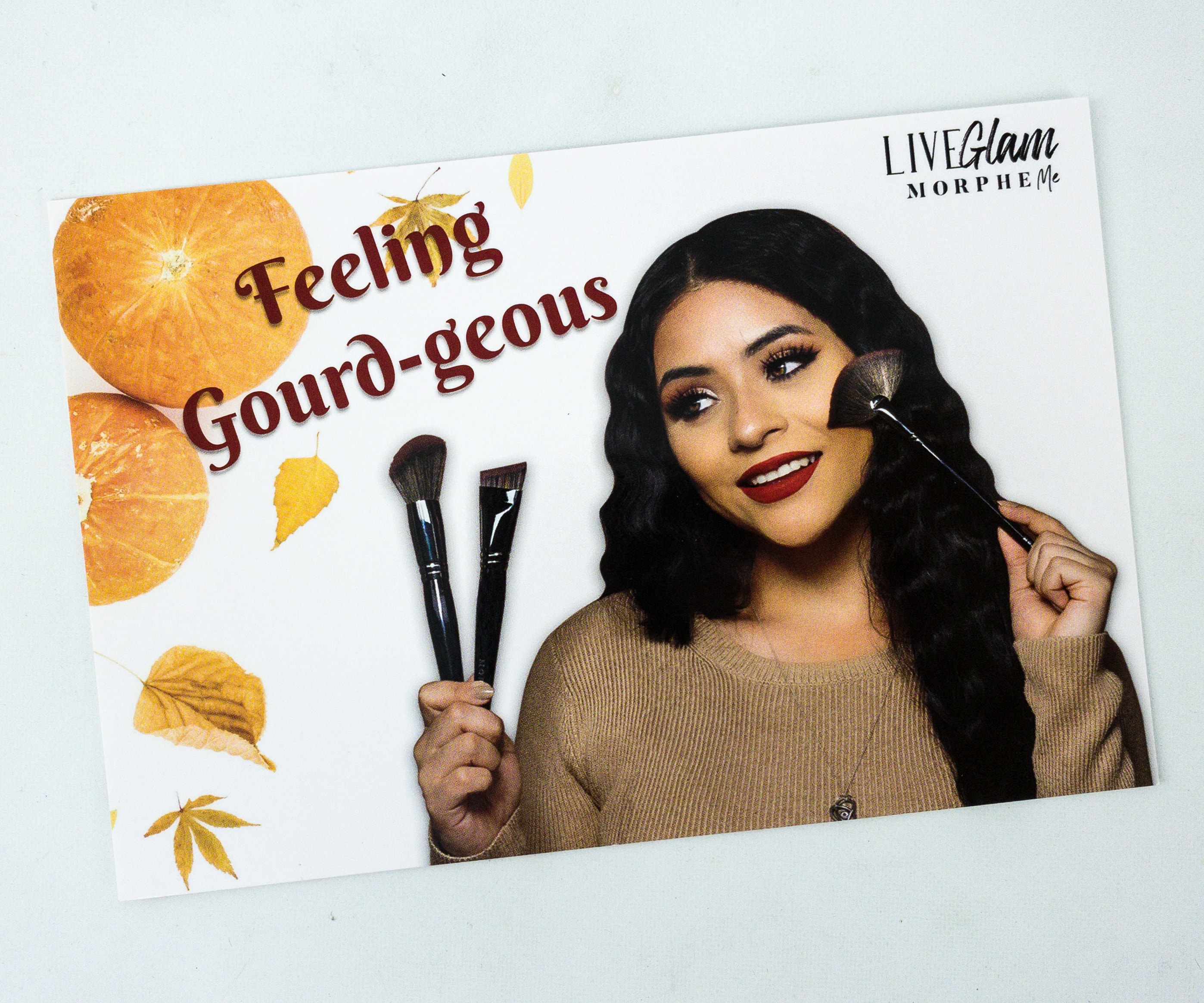 This month's theme is Feeling Gourd-geous.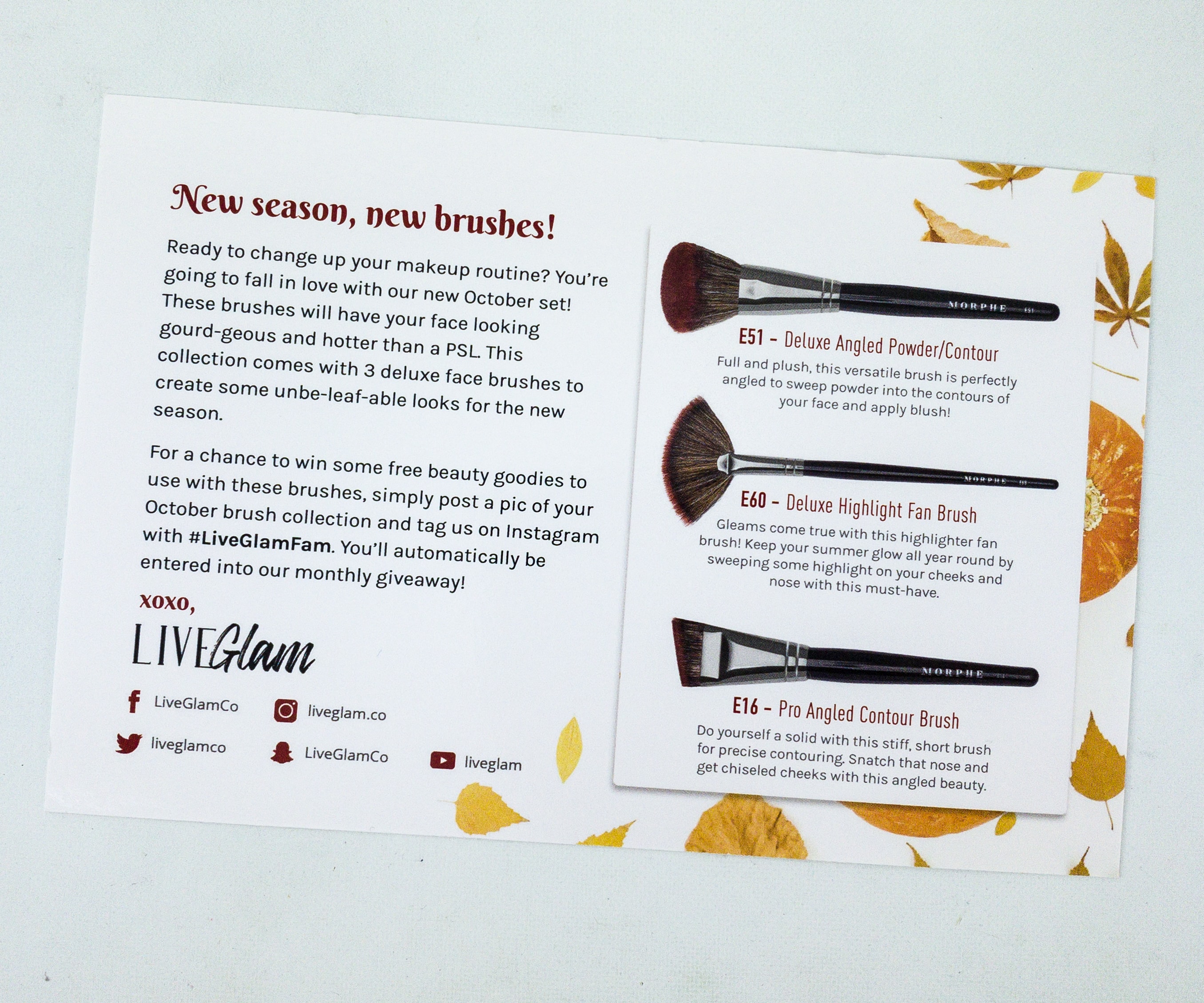 There's also a short message from MorpheMe. They offer a rewards program and you can exchange your points for extra brushes, makeup, etc. The flyer showed which brushes were in this shipment and featured a hint about using them but you have to go to their website for the full details. LiveGlam also puts out a monthly video on their blog that shows different ways you can use your monthly brushes. They are really good at demonstrating that each brush can have multiple uses.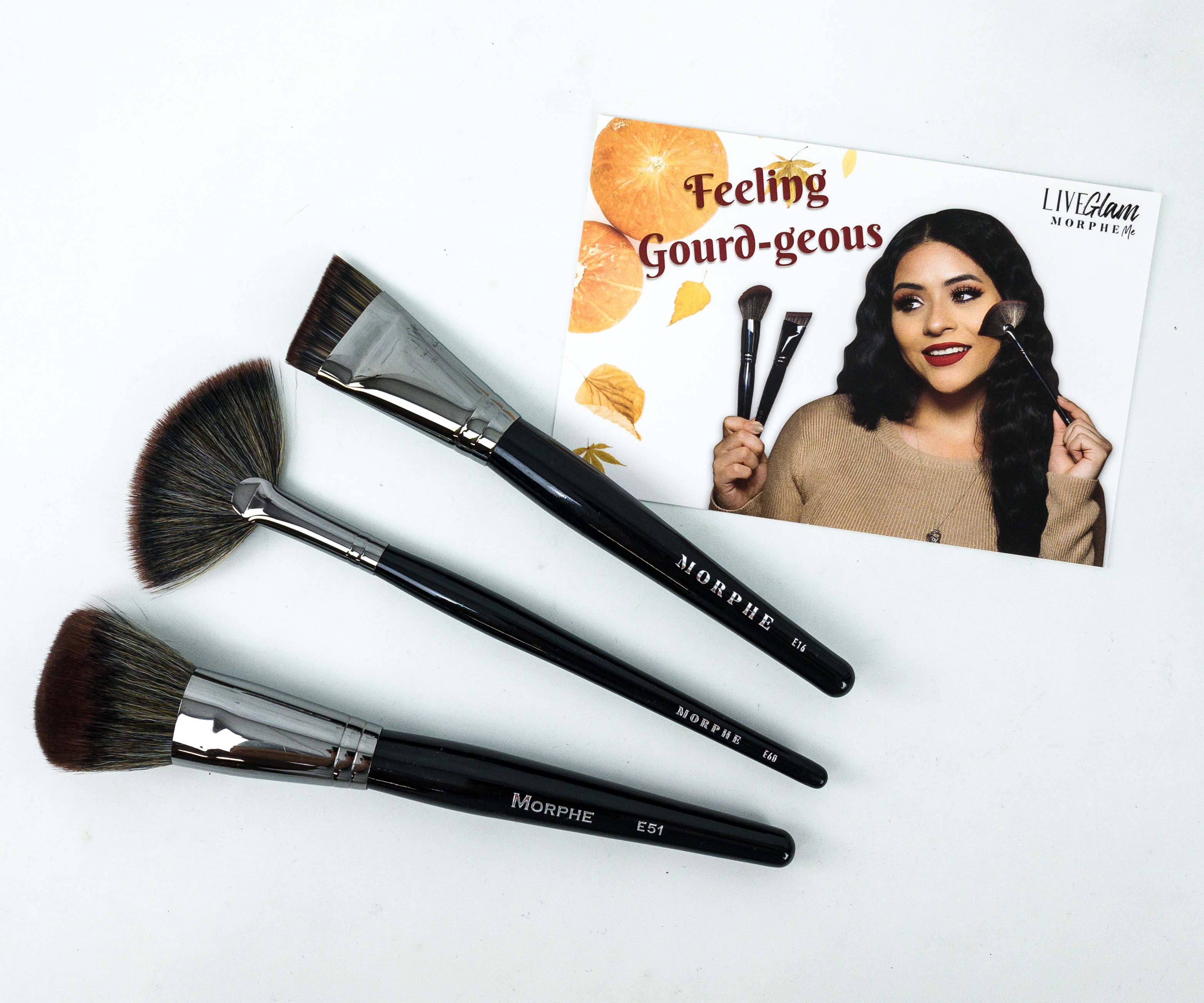 All the brushes from October 2019 MorpheMe!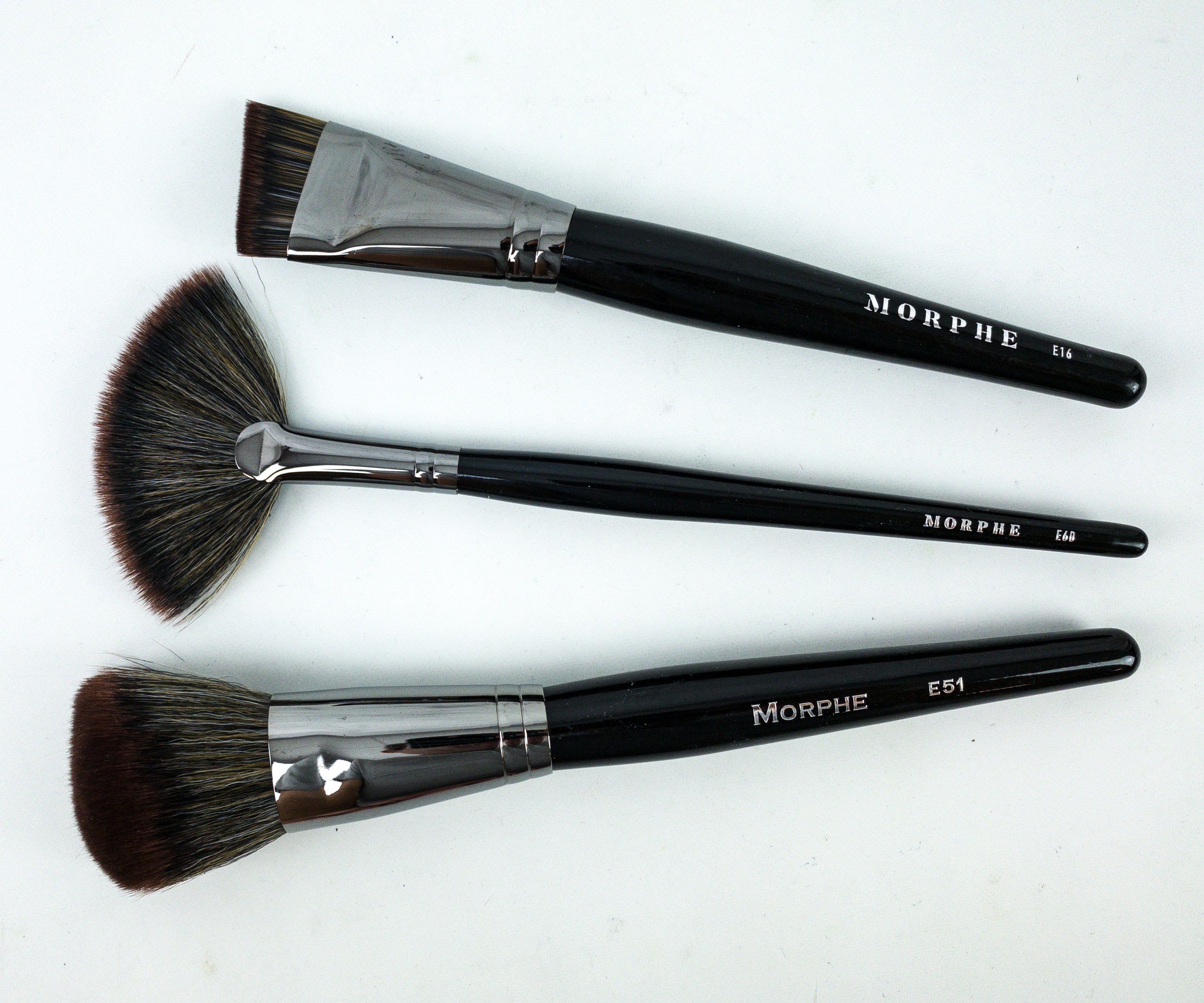 The brushes came in the classic black and silver color combination.
E16 Pro Angled Contour Brush. This short, angled brush creates perfect contours whether on your cheeks or nose. The bristles are made with synthetic.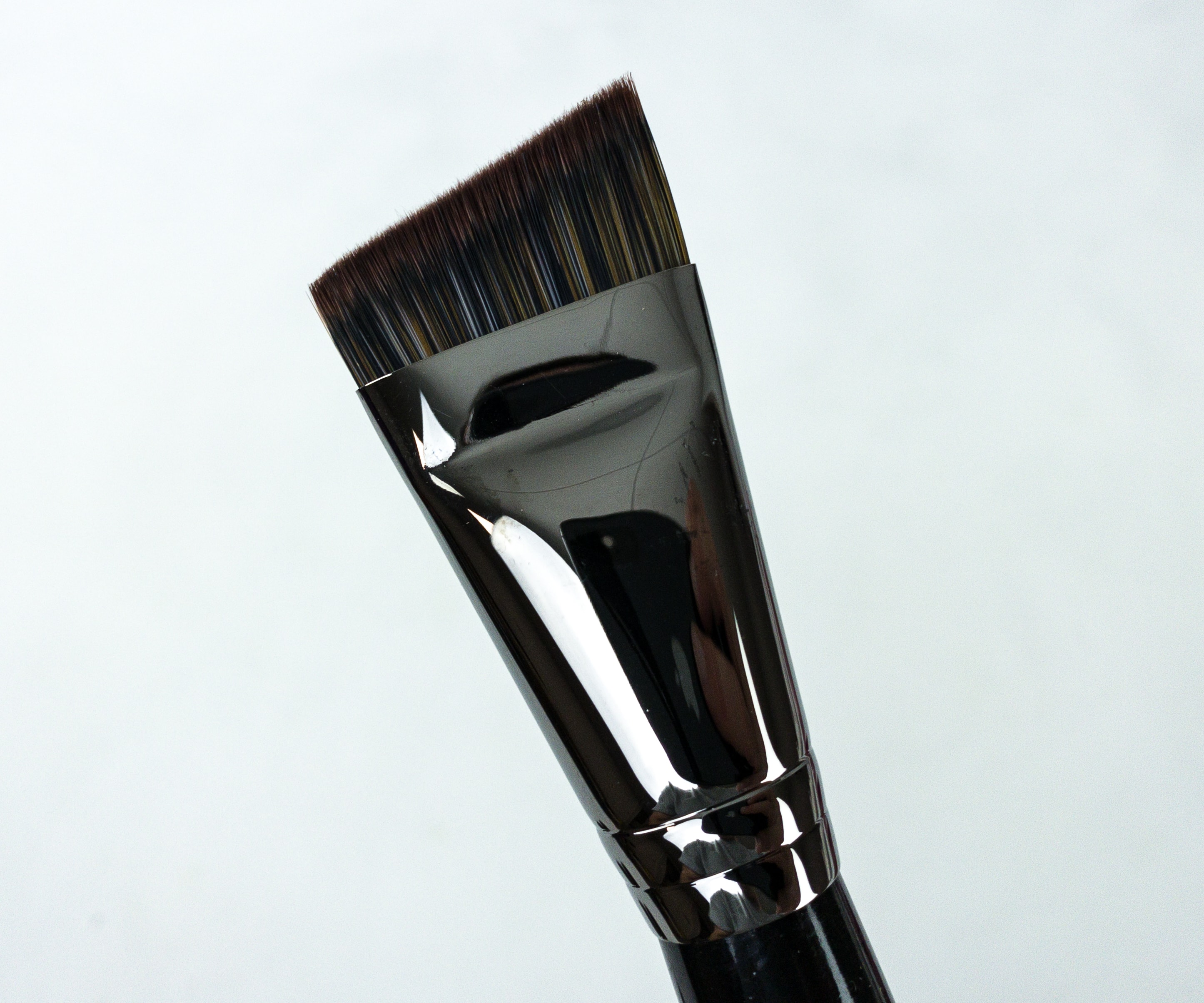 This brush is purposedly stiff for precise color application which is essential in creating a well-defined contour. Aside from contouring, it's also useful for fixing or cleaning up muddy areas on your face.

E60 Deluxe Highlight Fan Brush. We're done with contouring, so it's time for the highlights! This highlighting brush features wide synthetic bristles that resemble a fan, allowing easy and even application of powder highlighters.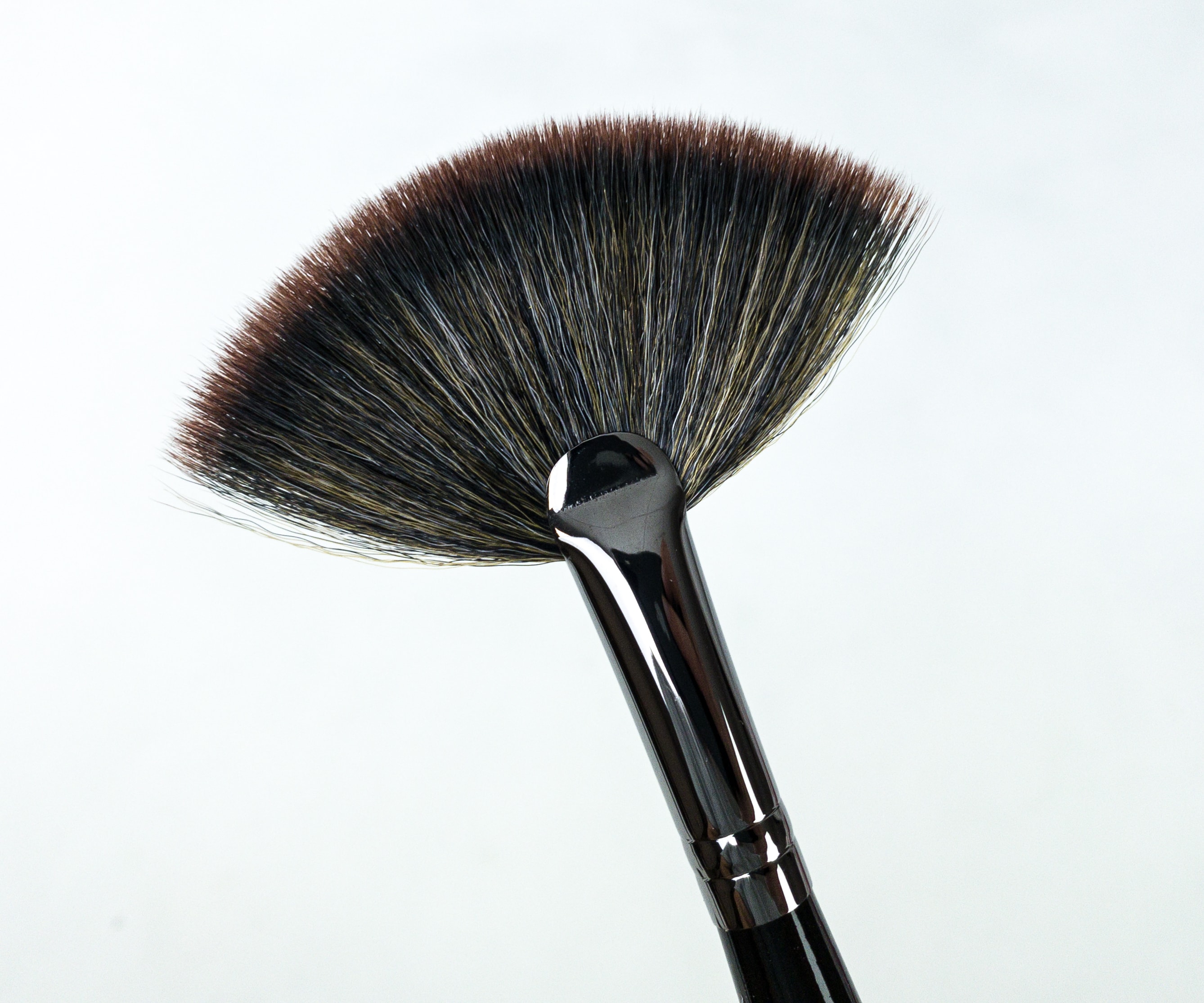 Just sweep on your cheekbones and nose and you're good to go. It also works whether for subtle highlights or for an extreme glow up.
E51 Deluxe Angled Powder/Contour Brush. Here's another brush useful for contouring, and this time it comes with full and fluffy bristles. It also works as a powder brush.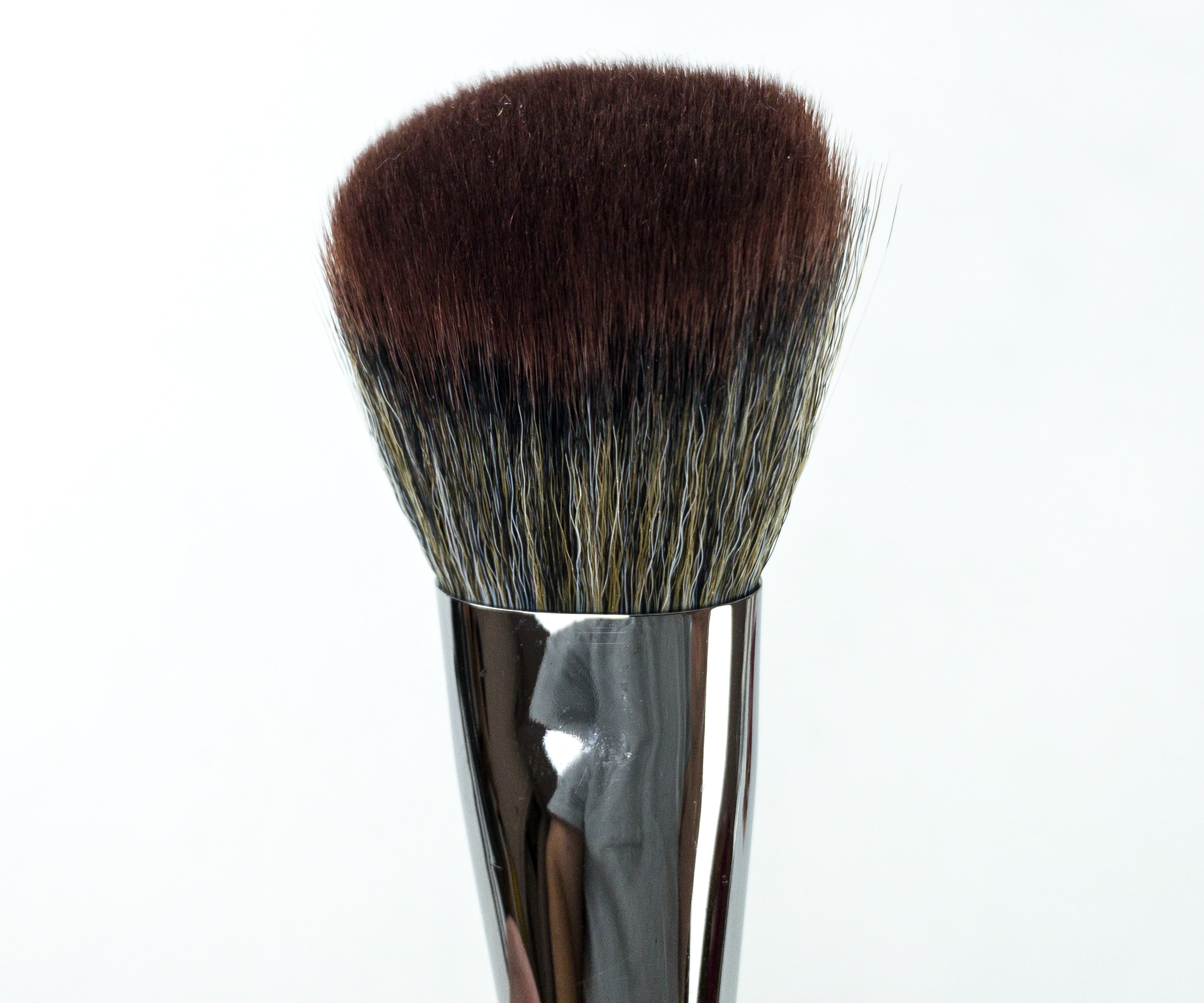 Like the two other brushes, this one is made with synthetic bristles. It's slightly angled to fit the contours of your face, ensuring a flawless makeup application.
MorpheMe is a makeup enthusiast's best friend! They send well-crafted brushes suited for various makeup needs, from simple powder application to more complicated contours. All the brushes I got this month are made with synthetic, and they're soft and gentle on the skin. Aside from choosing the right makeup products, creating the perfect look is also greatly influenced by choosing the right brushes. I'm so glad there's a subscription like this one, I don't need to scour physical stores just to find the best brushes for both daily use and special occasions!
What do you think of MorpheMe brushes?