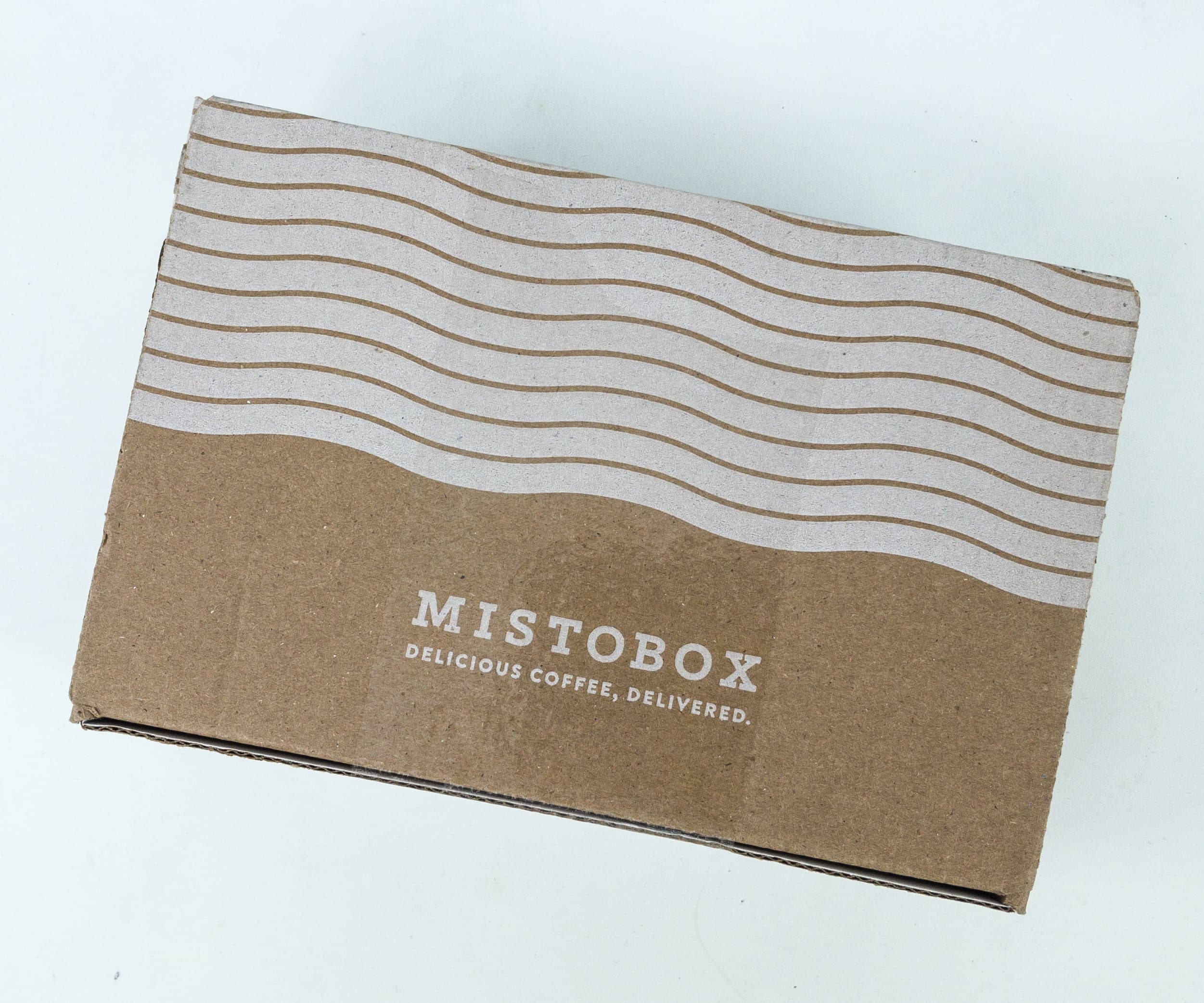 MistoBox delivers hand-selected coffees from unique artisan coffee roasters across the country. Each box contains a 12-ounce bag of whole bean or ground coffee. When you sign-up, you answer a short quiz so that your subscription can be customized to your preferences. It also ships on your preferred schedule. You can pick your tier – Basic is $11.95 plus $5 shipping while Deluxe is $14.95 plus $5 shipping for one bag of whole beans per month (or per week, 2 weeks, or however you set your delivery). Price drops for longer subscription terms.
DEAL: Save $10 on your first box. Use coupon code V7PP. 
I am reviewing the Basic Whole Bean level, which is a total of $16.95 per shipment.
You get a little information about the origin of the coffee and the production and roasting, but it is still simple, and you aren't bombarded with cards, stickers, or promotions. This was on the inside of the shipping box.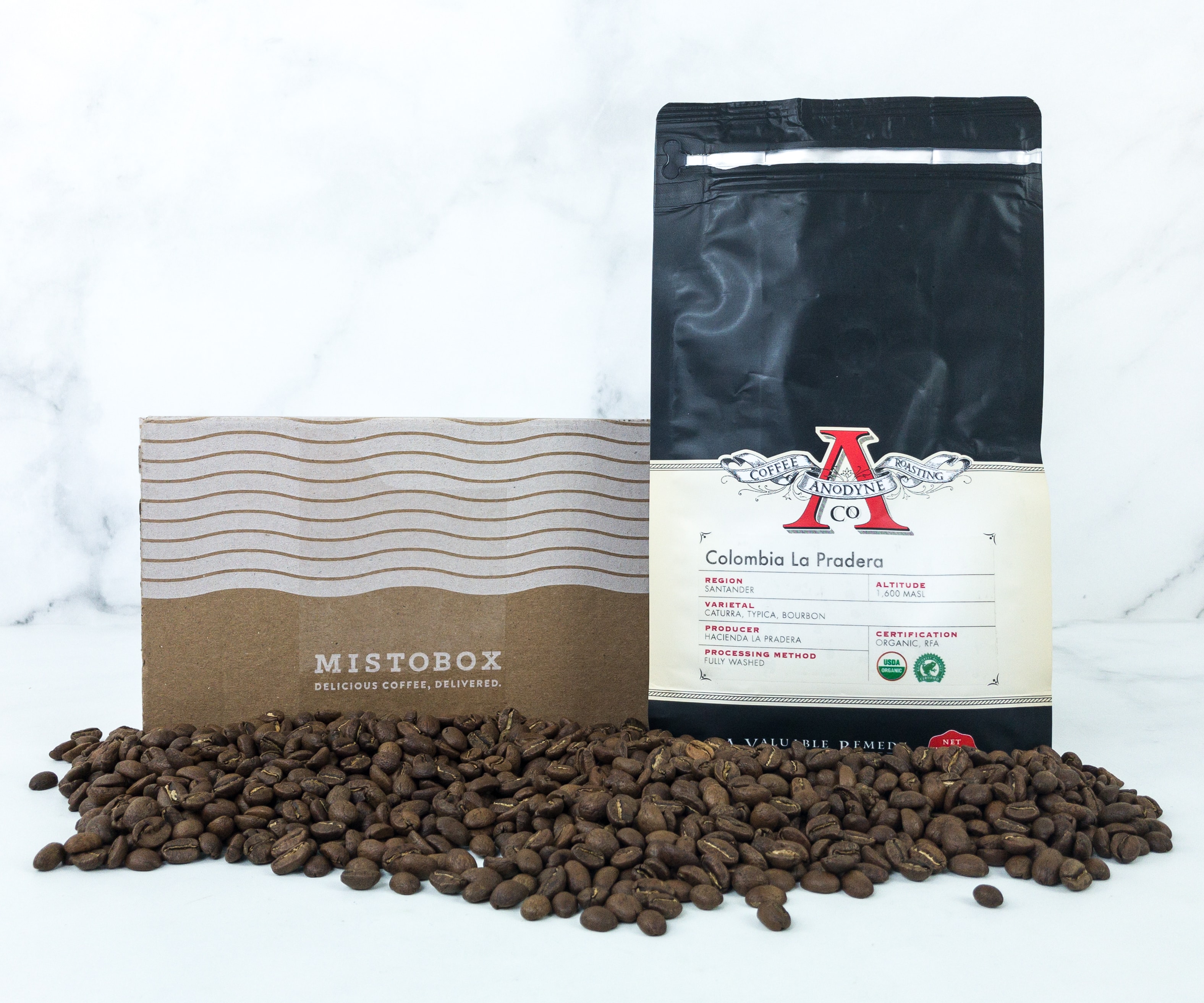 Everything in my September 2019 MistoBox!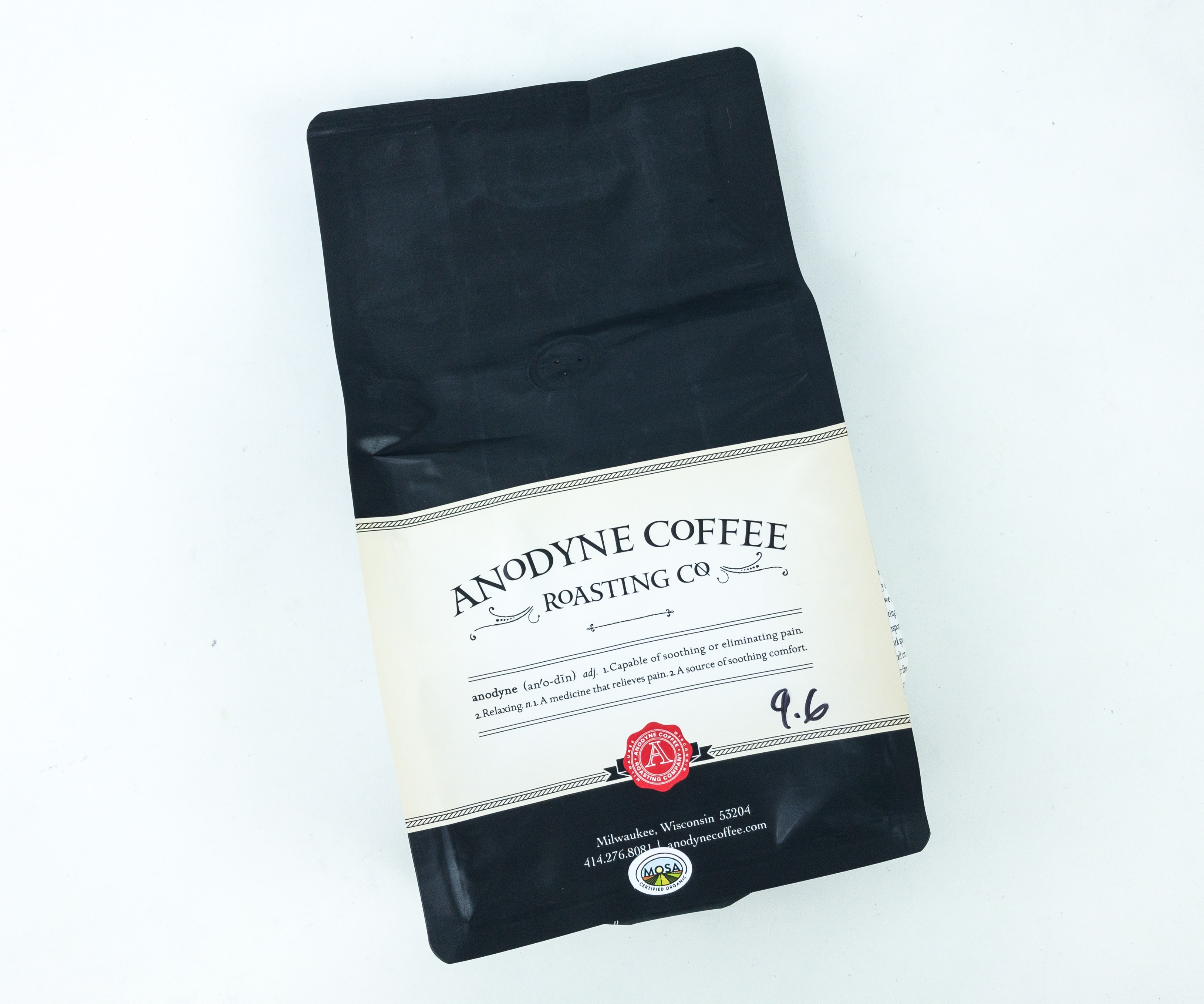 Anodyne Coffee Roasting Co. Colombia La Pradera (CURRENTLY SOLDOUT) This month's featured coffee bean is sourced from the highlands of Santander in Columbia, and is produced by Hacienda La Pradera in an altitude between 1,600 to 1,950 meters above sea level.
Printed at the back of the packaging are all the necessary information you need to know about the beans, including the region, varietal, producer, processing method, and more.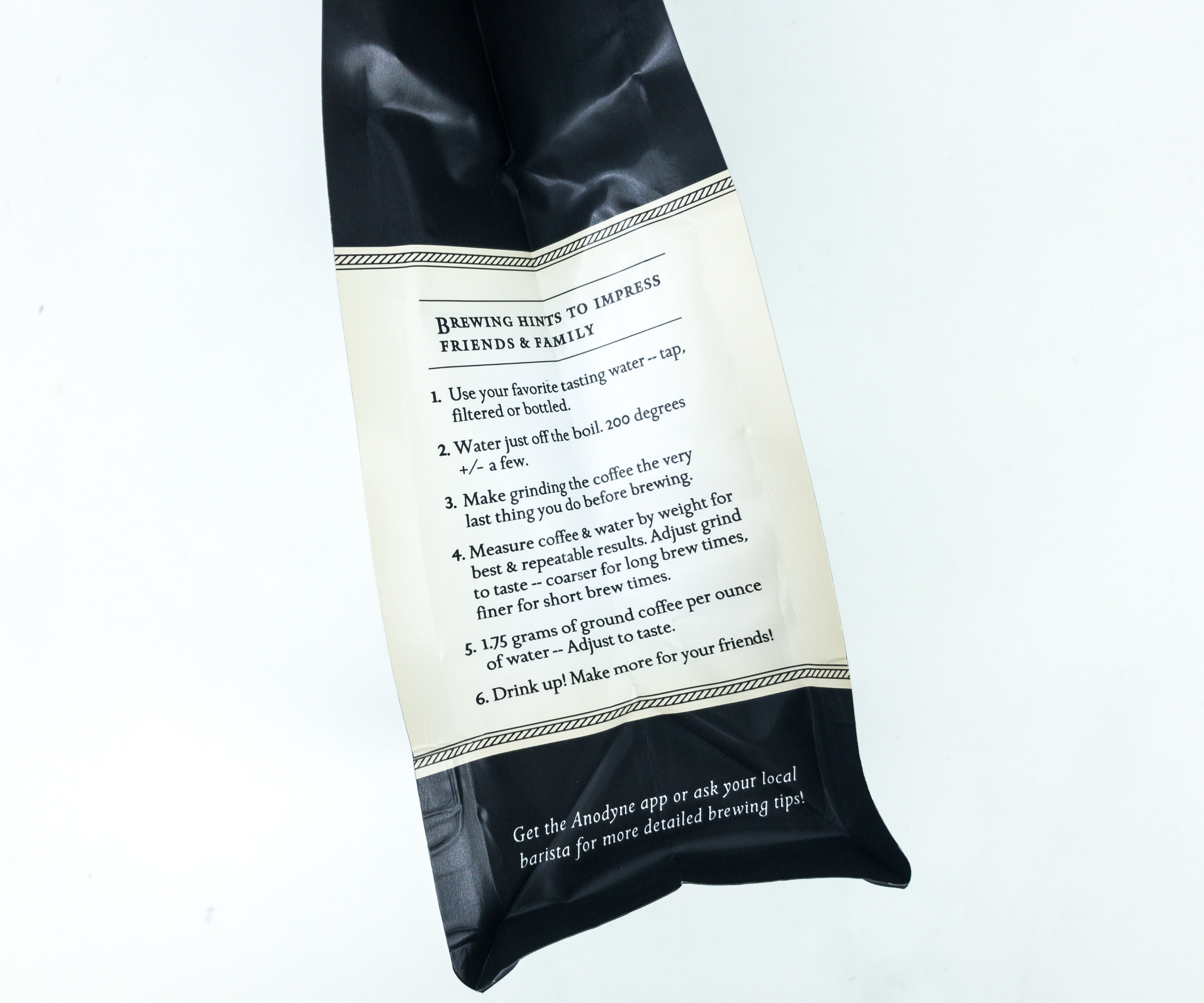 On this side of the packaging are some brewing tips to help you improve your coffee experience.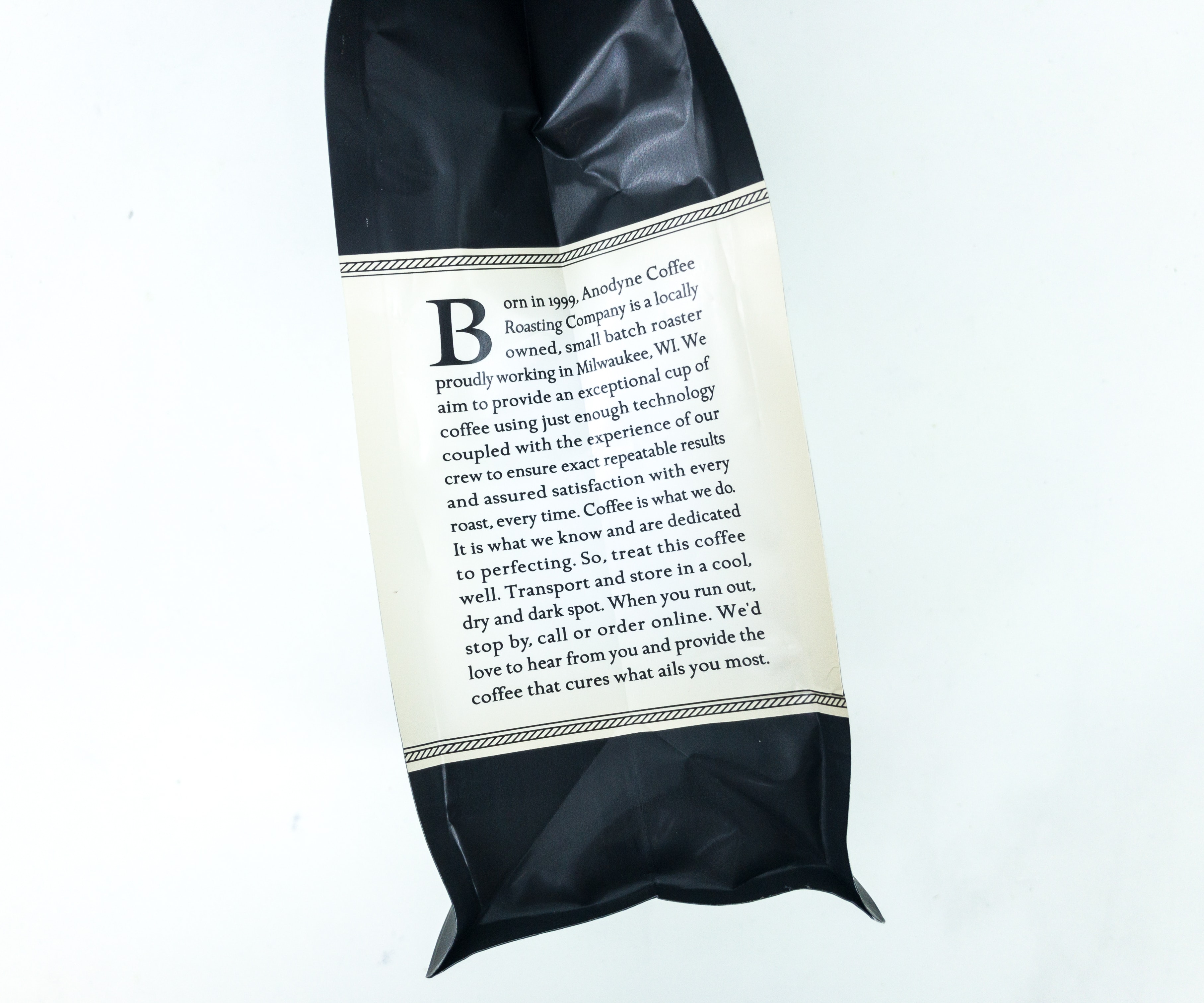 On the other side is a brief history of the Anodyne Coffee Roasting Company, including how they started from the bottom to how they slowly climbed up the ladder through their exceptional coffee production.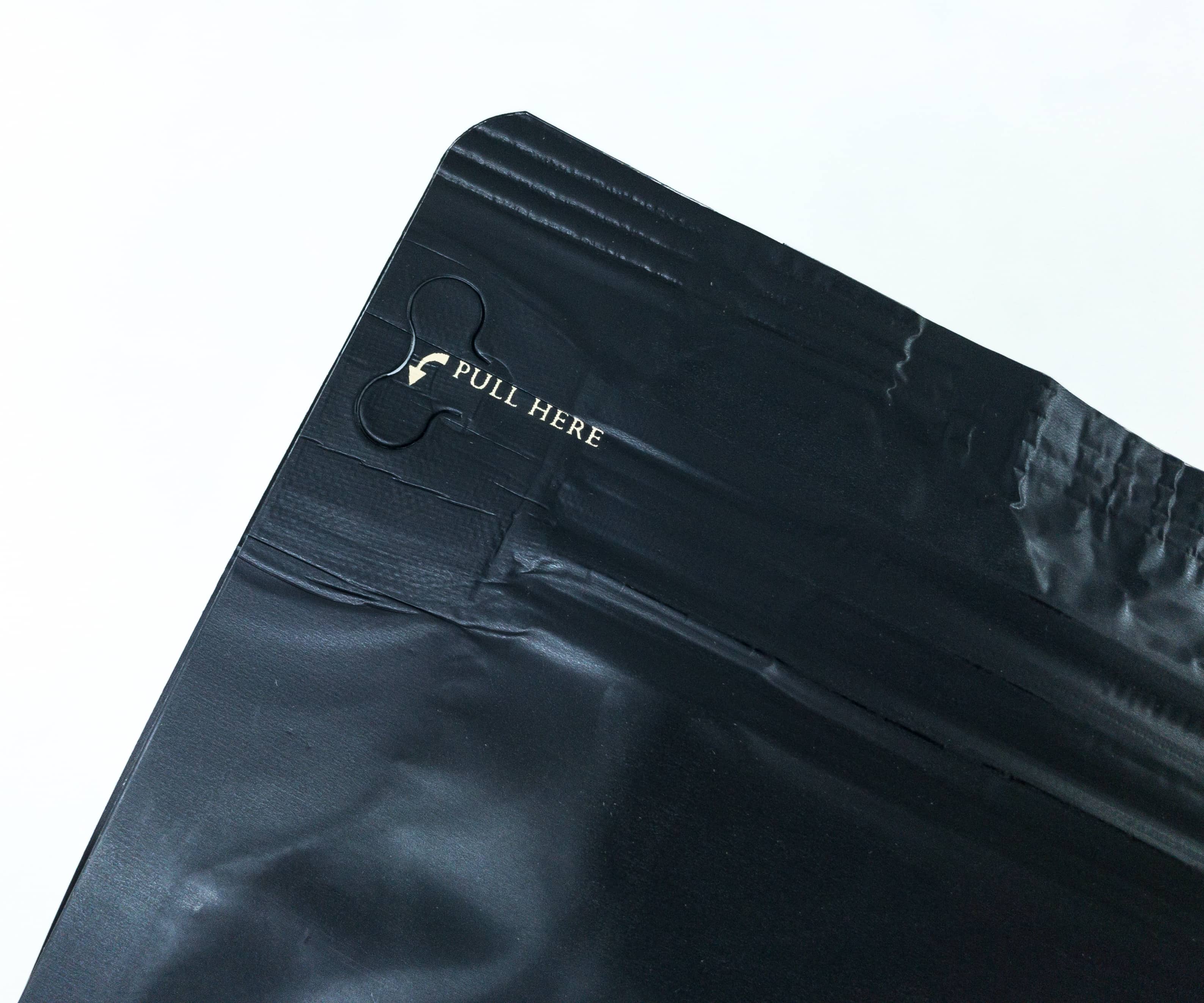 The bags have a seal that you tear across the top and then reseal after scooping out your beans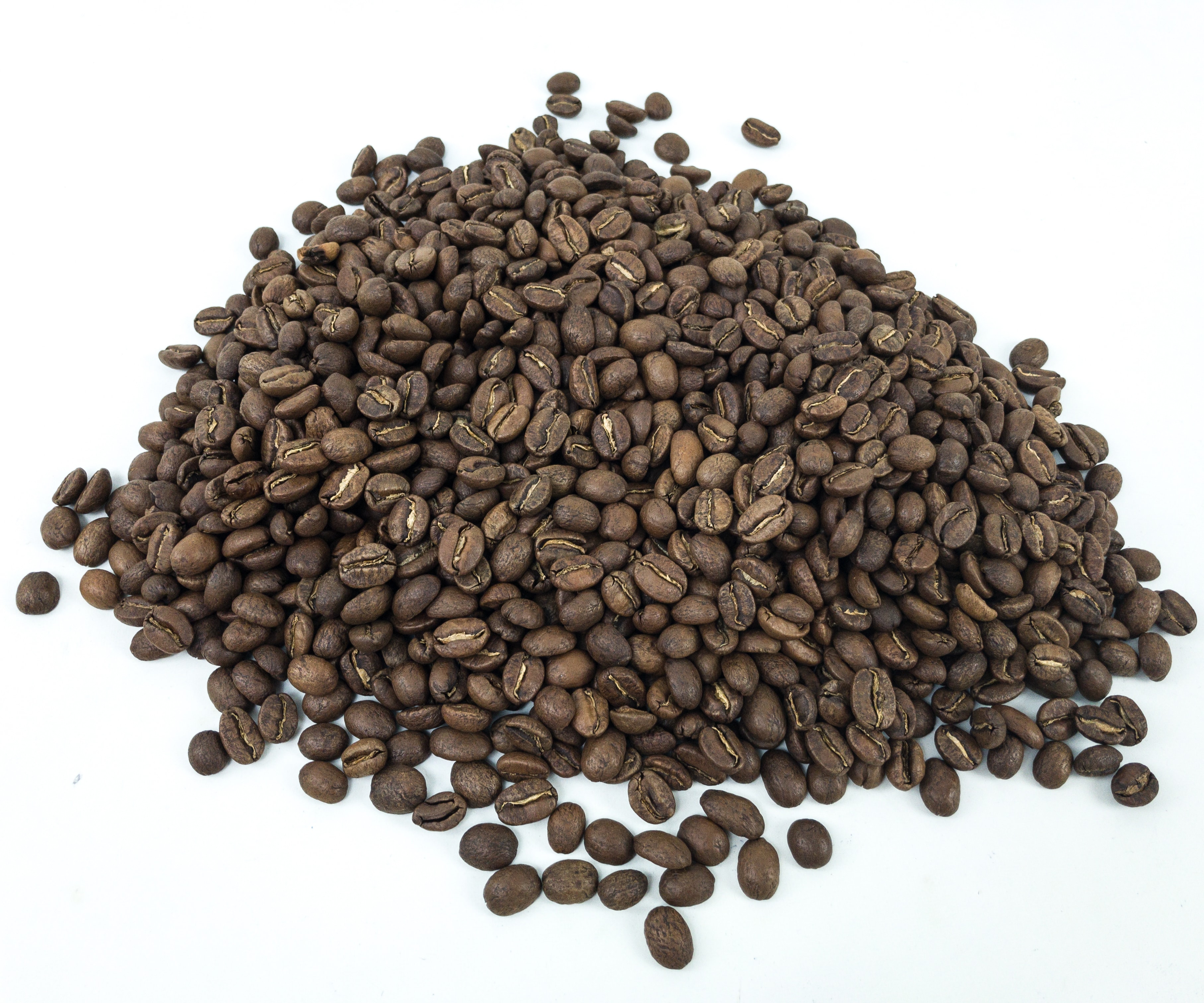 Inside the package are medium-light roasted coffee beans.
Looking closer, you can easily see that each and every piece features a smooth texture and solid dark brown color!

This coffee really delivered what was stated on its packaging. It has a well-balanced blend of caramel, dark chocolate, and brown sugar tasting notes with a fair level of acidity.
It's a delicious cup of coffee that makes a great way to start your day or to beat the afternoon slump. Each sip goes down easy!
This month's featured coffee didn't disappoint. It was sweet and tasty, which definitely lightened up my mood. This coffee is simply perfect, as it features a unique and distinct taste that truly captured my palate. The taste of chocolate and caramel is so clear. The rich mouthfeel was truly impressive too. I really love it and I'm looking forward to discovering more kinds of coffee blends through this subscription!
Are you getting MistoBox?