Menlo Club, formerly Five Four Club, is a men's clothing monthly subscription club – sign up, pick a style profile and your sizes, and get clothes every month. The subscription is a $60 flat monthly fee, and traditionally subscribers receive a variable number of items each month, depending on the value of the month's selections (months with several items usually include a tee-shirt or other lower value item). This subscription ships at the end of the month. Along with the curated monthly packages, members will receive up to 25% off items in the Menlo House E-Commerce store, as well as free shipping on all orders and access to exclusive member-only items.
DEAL: Get your first monthly box for just $30! Use the coupon code ADVENTURE to get this offer and join here.
LIMITED TIME:  Get your first month for just $25 – that's almost 60% off! Plus, get a FREE Bundle – Bonus Republic Shoes & Socks! Use the coupon code DeeMenloTB to get this offer and join here. Ends 9/9.
FYI: The Menlo Club Seasonal Package is now available! This new quarterly subscription is $75 per 3 months, and will include a pair of shorts shorts, polo, fashion t-shirt, and either a belt of pair of socks. Get your first Seasonal Package for just $40 – that's $35 off! Use the coupon code HELLO40 to grab this offer.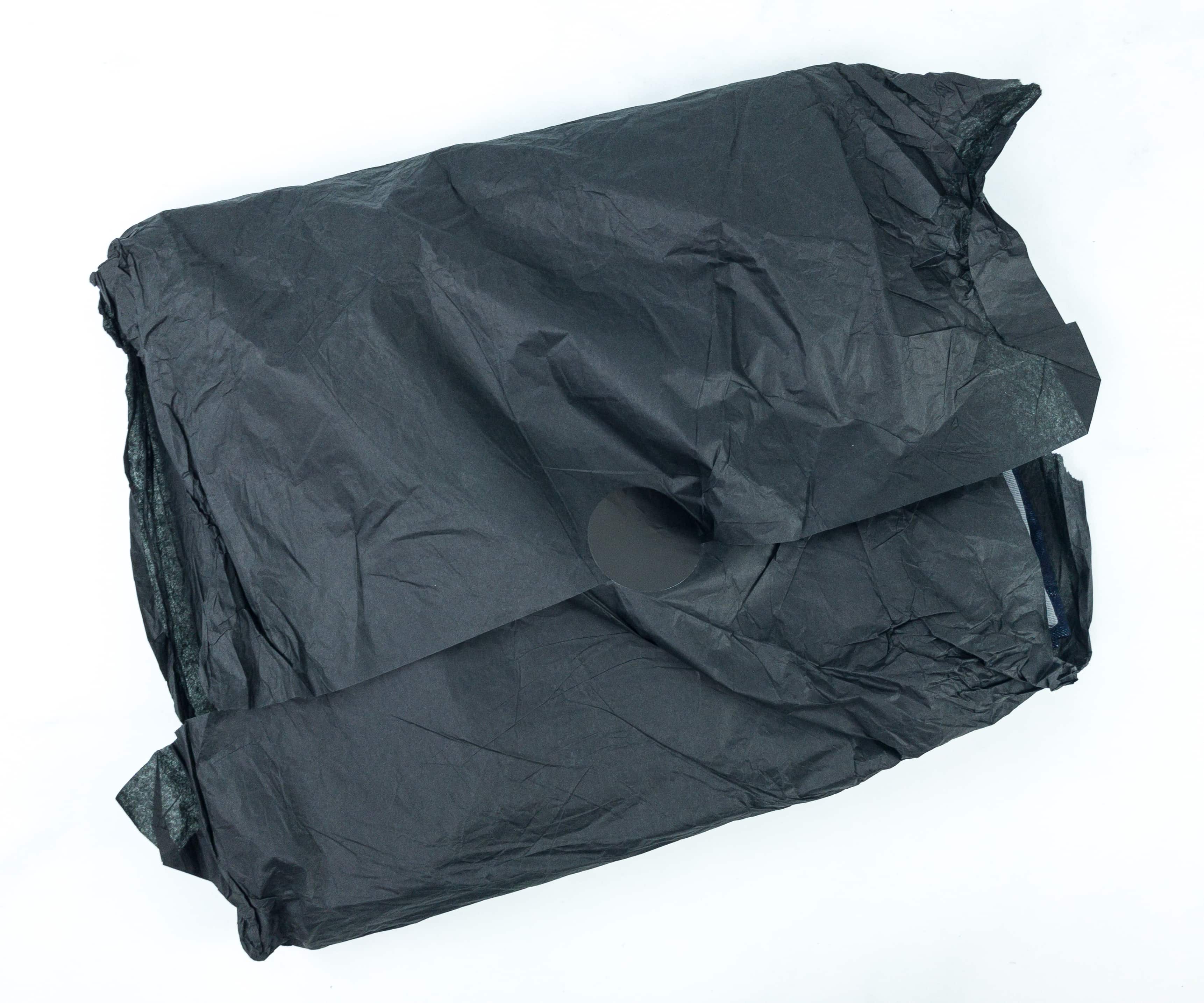 The items were packed in a black mailer.
The Menlo Club product rotation is discussed more below.
A calendar of Menlo Club's offerings per month. This schedule provides a balanced wardrobe replenishment through the course of the year. The Menlo Club subscriptions will include Five Four clothing, shoes from the New Republic footwear line made in collaboration with Mark McNairy, and the Grand AC athletic and leisure wear line. New Republic and Grand AC items each will be featured two months of the year, with Five Four selections appearing in the remaining eight months.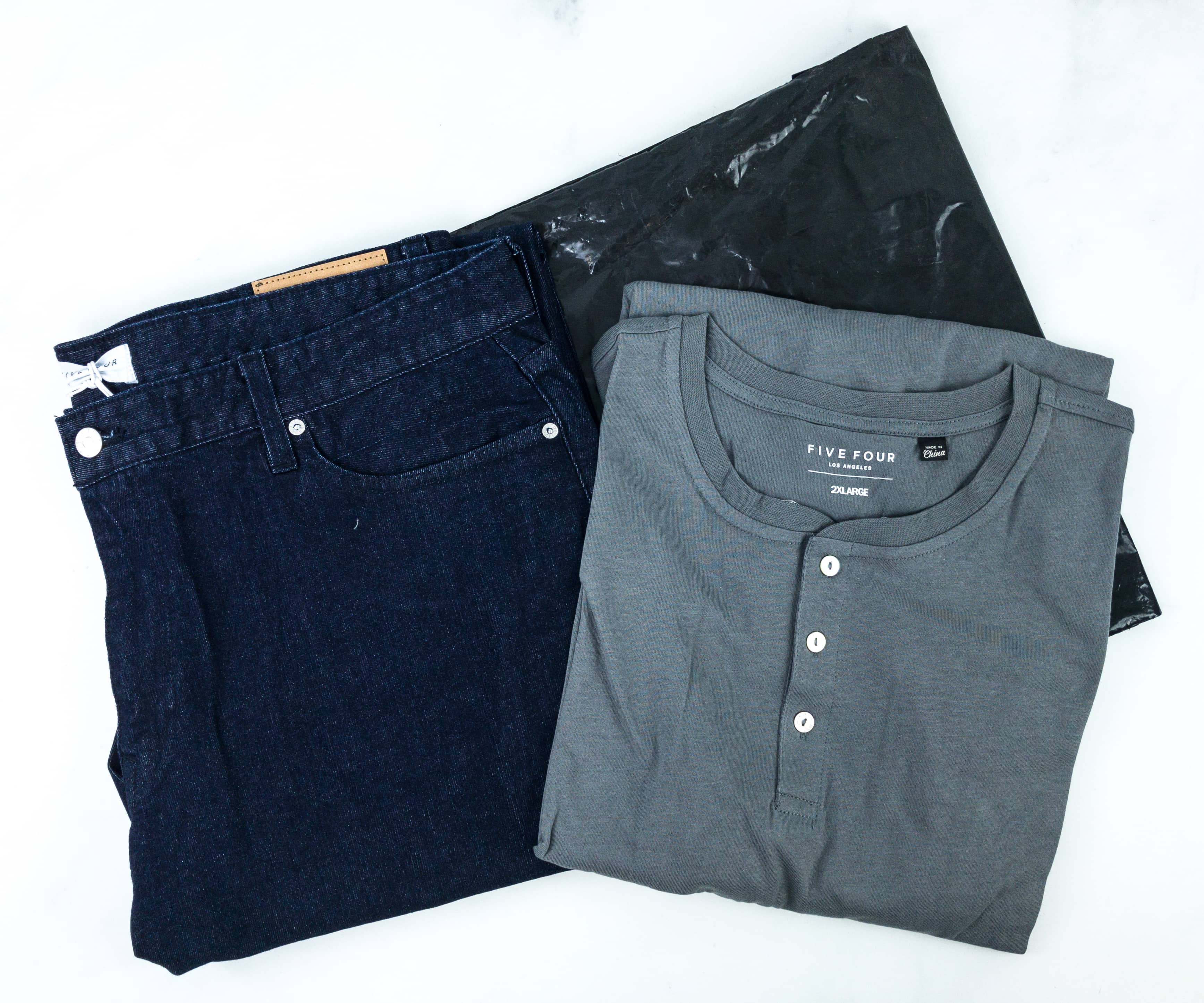 Everything I received this month!
Conall L/S Henley. It's a classic grey long sleeve polo shirt made from premium-quality cotton fabric.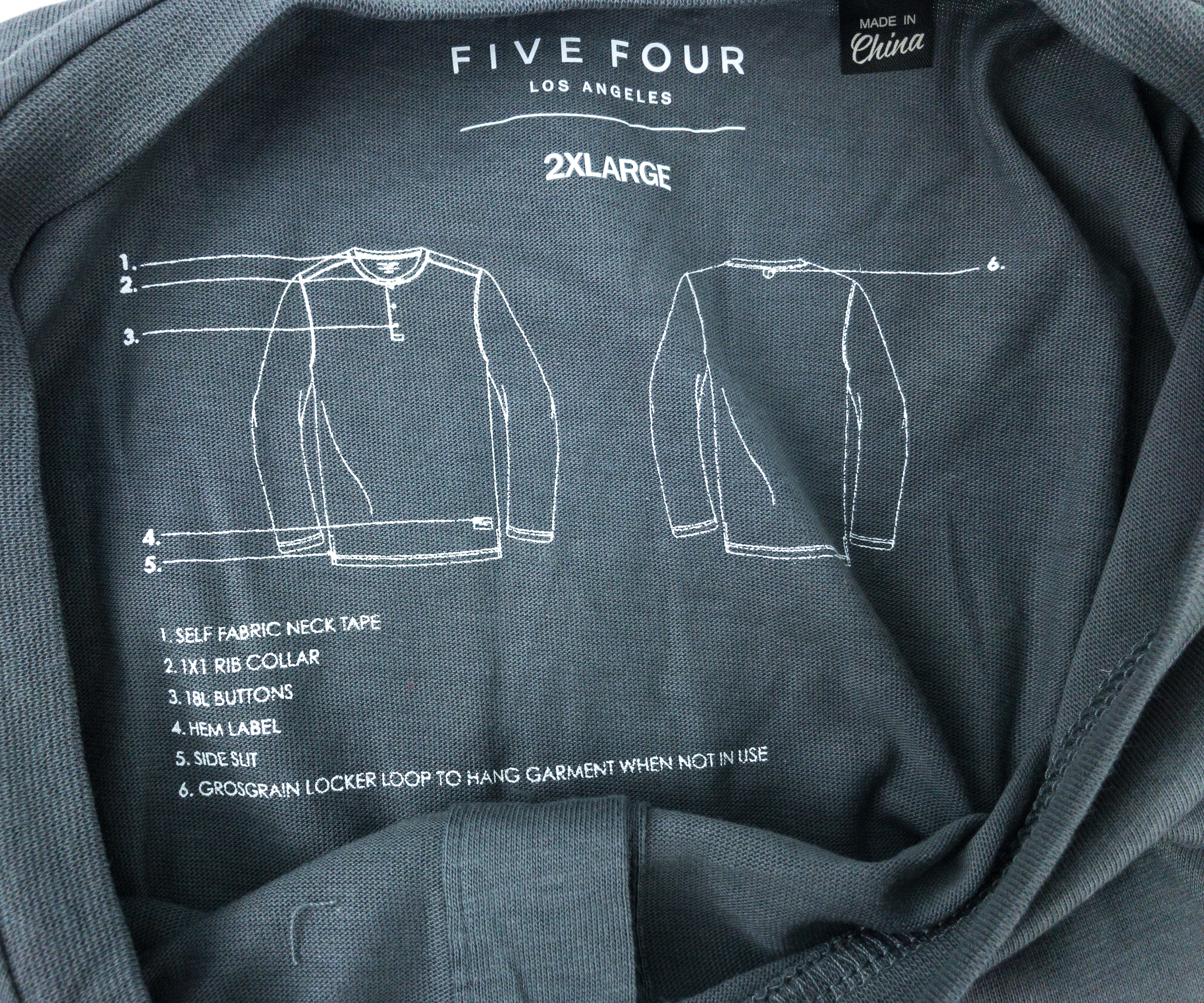 Printed on the label below the collar is everything you need to know about the shirt, including the specs, collars, and button used.
It's a versatile 3-buttoned long-sleeved shirt with a self-fabric neck tape. It's lightweight and breathable, making it comfortable to wear. Also, it can be easily be paired with almost any kind of slacks or jeans.
This shirt comes with a 1×1 rib collar that provides enough space for your neck to keep you comfortable.
It also comes with their trademark Five Four label stitched on the hem with a slight slit on both sides.
The back of the shirt has a gross grain locker loop that you can use to easily hang it.

Leonel Straight Fit Jeans. To pair with the long-sleeved top, I got this straight fit jean. It's in a very dark blue color, that it's almost black. Details about this piece are printed on the interiors of the jean.
This jean features chain stitching on the waistline edges for extra durability and a silver colored shank button with concealed metal zip fly.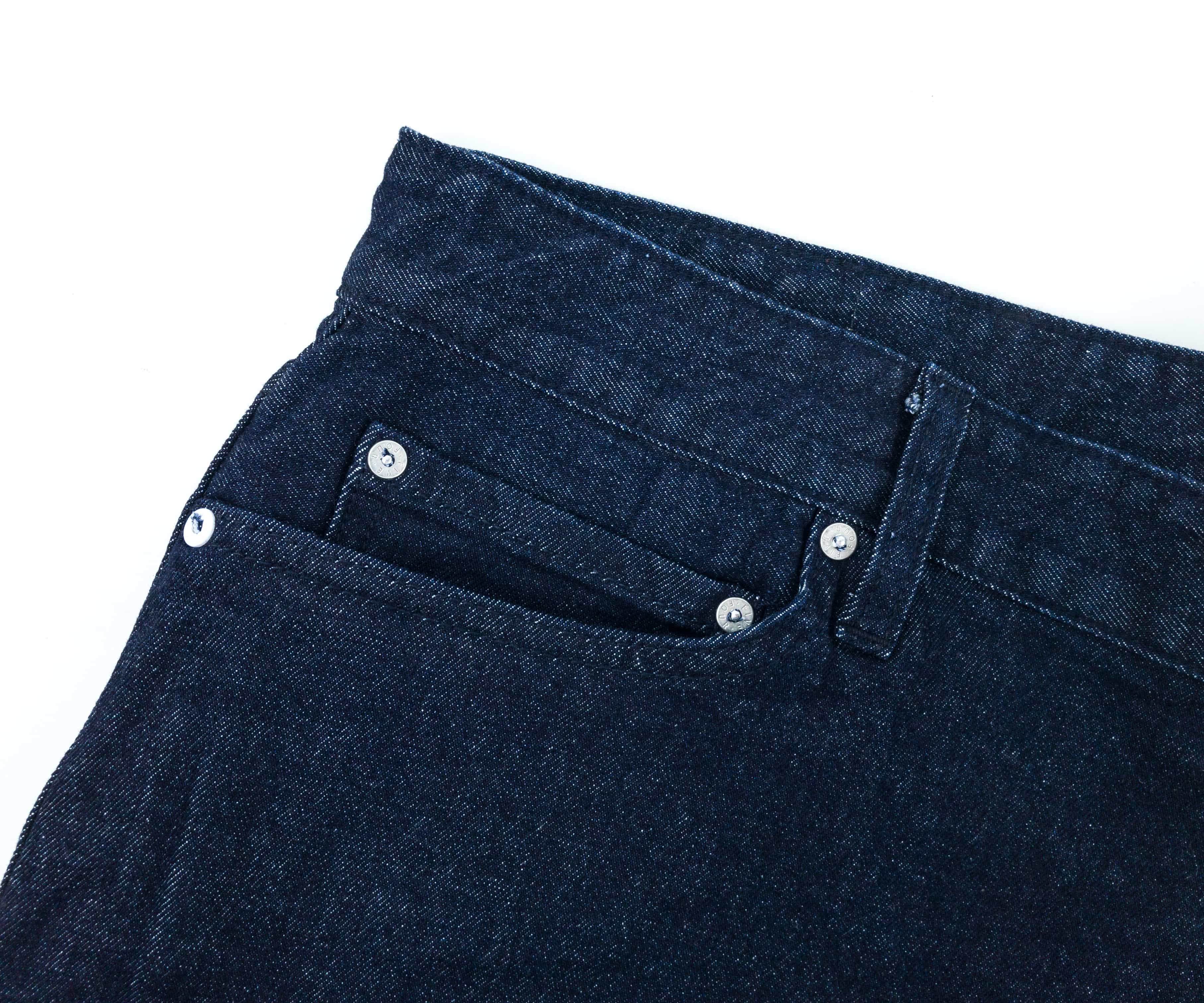 It also has a pair of front pockets with silver-coated rivet for extra kick of funkiness.
At the back, there are self-fabric back pockets. They easily blend in the overall classic look of the jean.
Aside from the waistline, the jean's cuffs are also chain stitched. This is comfortable to wear and it's a versatile piece that I can wear no matter what season.
Menlo Club makes it easier for me to add fresh items to my wardrobe. They usually send simple and easy to style pieces, like this month's long-sleeved top and straight jean. The top easily covers my arms completely while still looking stylish and very fashionable. It also looks great with the dark-colored jean and the rest of the bottoms in my wardrobe. I also appreciate that this subscription sends different items from well-known brands every month. I can't wait for the next packages!
What do you think of this men's clothing subscription?