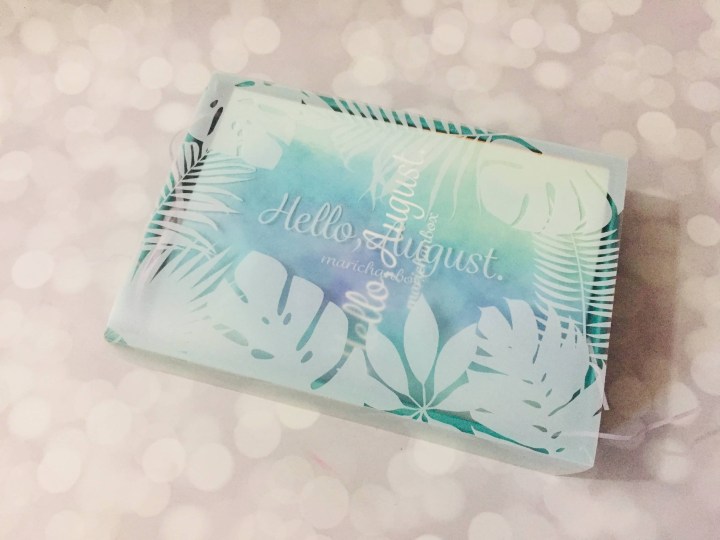 MarichanBox is a monthly Korean beauty (skincare & makeup) box straight from Korea to your door! There are usually 5 or so items inside, and in addition to beauty items there might be other surprises or sweets! The box costs $40 USD and shipping is FREE! In addition to their skincare box, Marichan also has a online shop for Korean products, so it's safe to say they're going to send some awesome items!
DEAL: Get 10% off your first box when you use the coupon code MB09.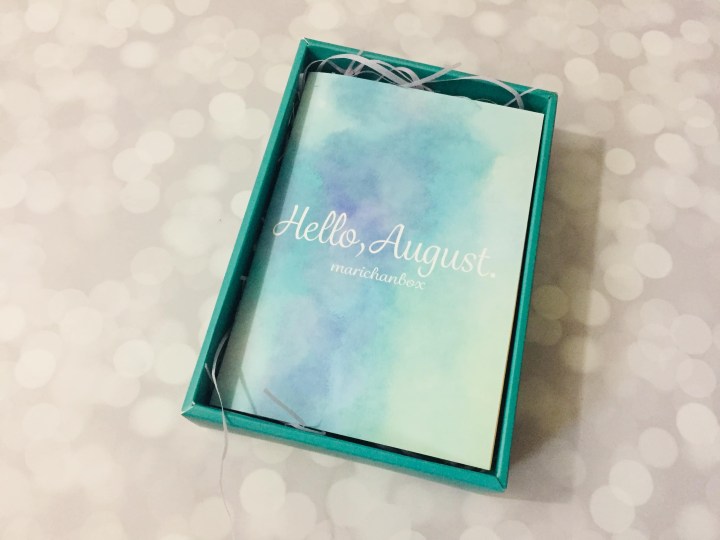 The super cute box slides out from the cover, and the information booklet is right on top.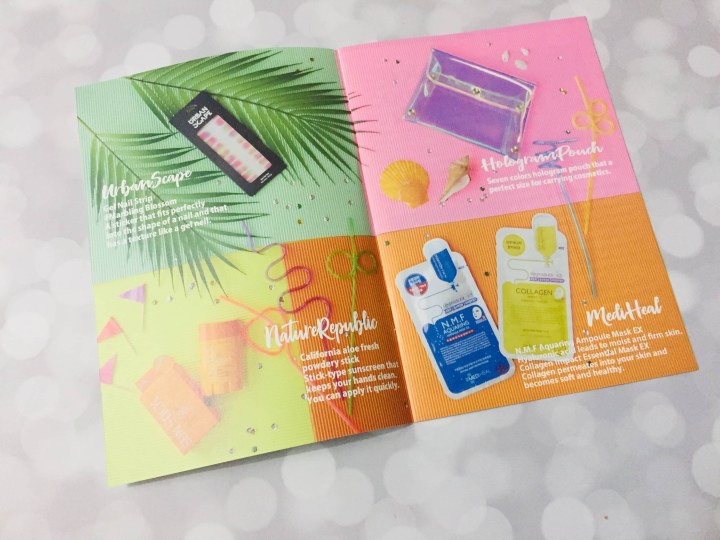 The booklet is in full colour. The first few pages introduce the items featured in the box. While the July box featured one brand, the August box has a mixture of brands represented!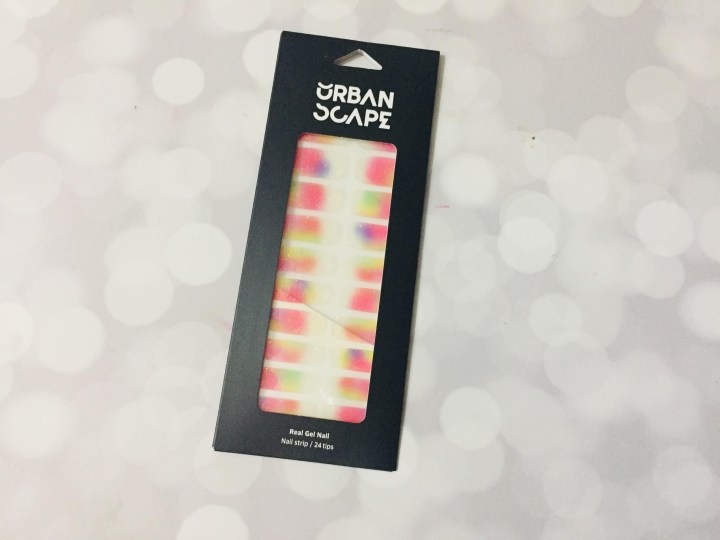 Urban Scape Gel Nails — Urban Scape is actually a Japanese brand, and these are nail vinyls made of real gel polish for a lasting finish. I love the tie dye sort of finish on the design, and the pastel colours are really pretty!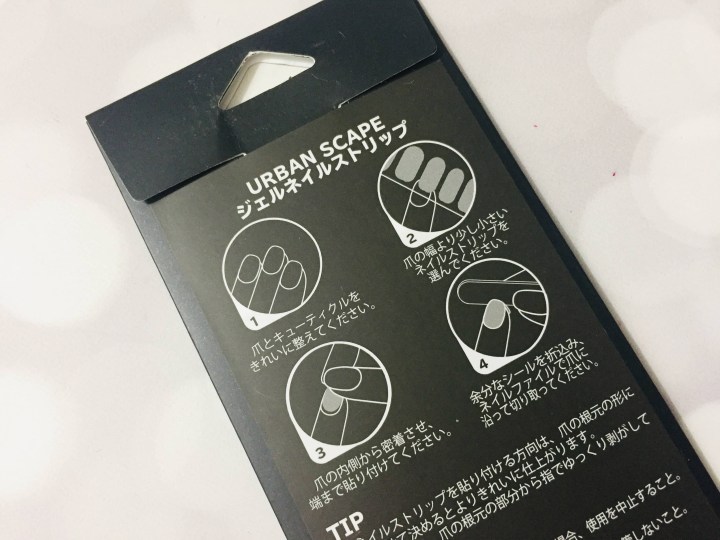 The kit includes a small nail file so you can file the edges to the shape of your nail.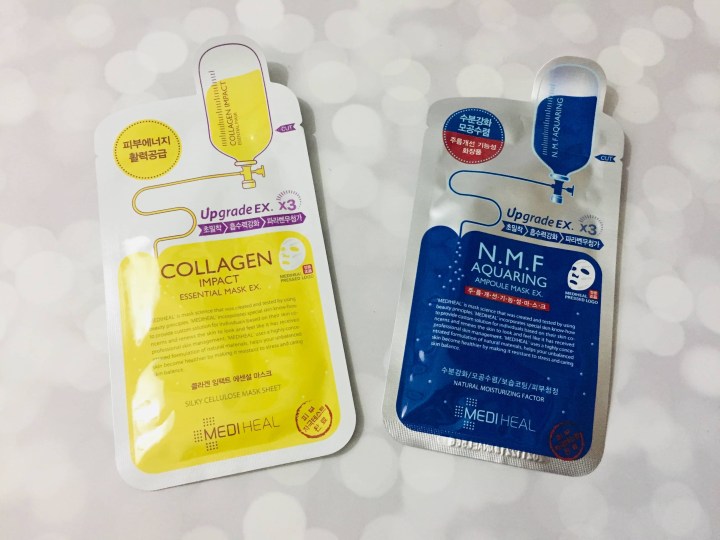 Mediheal Collagen Impact Mask — Mediheal is a popular Korean beauty brand known for their sheetmasks. I've tried a lot of their different mask lines, but these Upgrade Ex masks are probably one of their most known line.  Collagen naturally breaks down as we age, diminishing lift and causing wrinkles. You can use collagen topically or even ingest it, and there are comparing studies on which method is more effective. In addition to collagen this mask has plenty of hyaluronic acid to improve the look of fine lines by plumping up the skin with hydration.
Mediheal NMF Mask — NMF, or Natural Moisturizing Factors, are what help restore moisture to the skin. We have these naturally already but they can be diminished with time and environment. NMF products are meant to help replenish these supplies. NMF consists of ceramides, proteins, peptides, amino acids, sugars, and so on.
Holographic Makeup Pouch — OMG how gorgeous is this? It's a small makeup pouch in translucent, iridescent material. Perfect for sliding a few essentials into or you could even use it as a cute clutch. I have always wanted something like this because of how rainbowy the material is, so this is great to carry my makeup in my purse!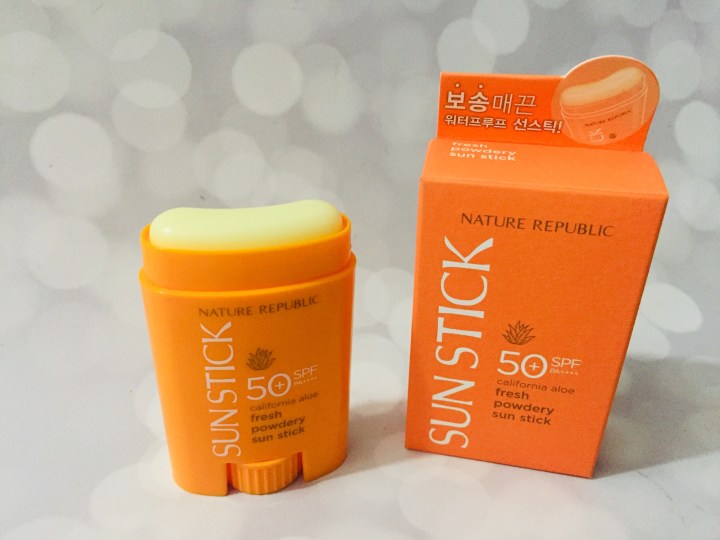 Nature Republic Fresh Powdery Sun Stick — SPF50+ in a convenient stick format which makes it great for throwing into a purse or bag for travel. The finish is powdery and silky, and while it left my skin feeling a bit tacky for a moment, it quickly dissipated. I haven't tried layering makeup over top of it yet, but from what I can feel it seems like it would be fine as a base.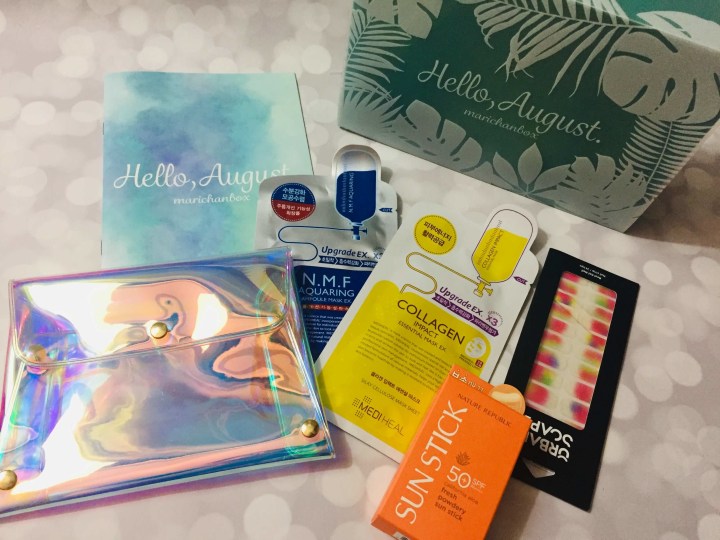 The August MarichanBox introduced a collection of items from different brands that were really exciting to try! One thing I love about this subscription is that so far each box has included a trendy tool or accessory that matches the theme. I can't wait to tuck some beauty goodies into my new makeup bag! This is a really well put together subscription to consider if you're a Korean beauty fan, and the presentation is absolutely gorgeous!
What do you think of MarichanBox?