Love with Food Tasting Box sends 6+ surprise snacks from various healthy snack brands each month. It's an ideal sampler pack to jumpstart healthy snacking and to help you discover the most innovative food brands. This monthly snack subscription promises to only include snacks made with real ingredients and no added chemicals. The Tasting Box is $9.99 a month. Love with Food also offers other snack boxes such as Gluten-free and Deluxe.
DEAL: Get 40% off your first box with this link!
LIMITED TIME: Get your first classic tasting box FREE and just pay $4.99 shipping! No coupon code needed – just use this link to subscribe.
There's an information card on top of the snacks.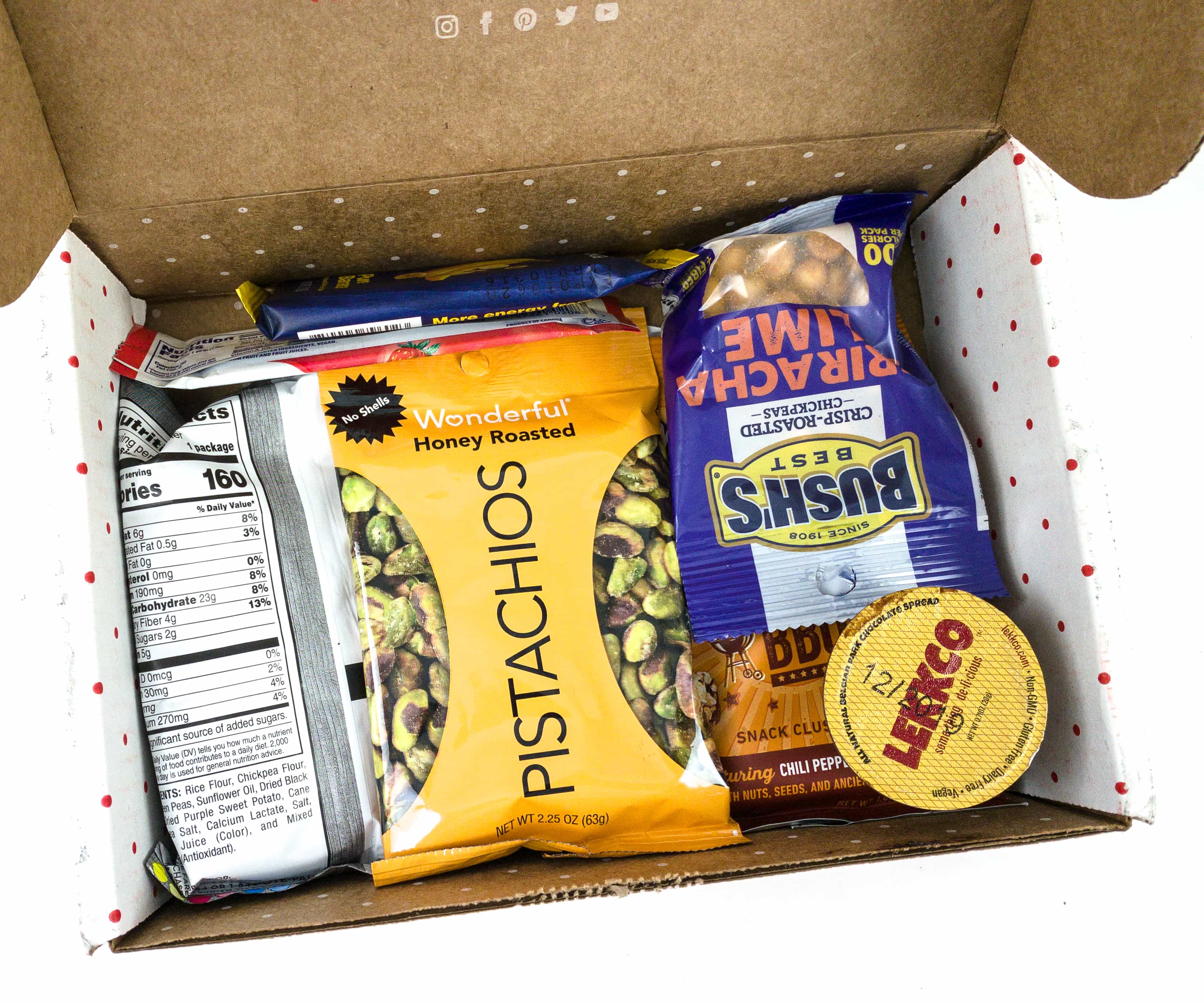 As always, the box is jampacked!
This month's theme for Love with Food is THIS MONTH, I'M LEARNING HOW TO.
With every snack box delivered to you, Love With Food donates at least one meal to a family in need.
This month's box also included an exclusive $50 gift card from Vincero Watches!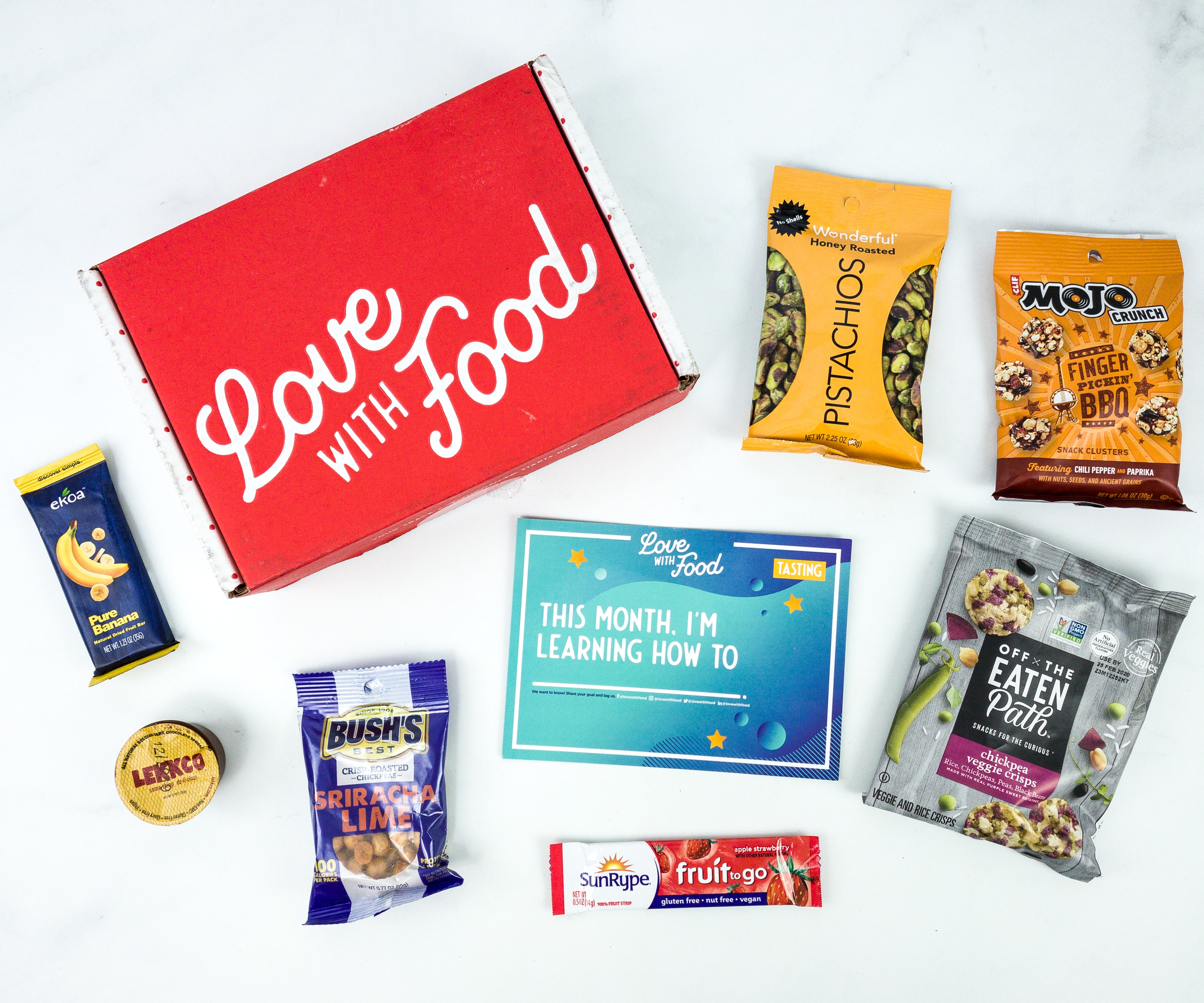 Everything in my box!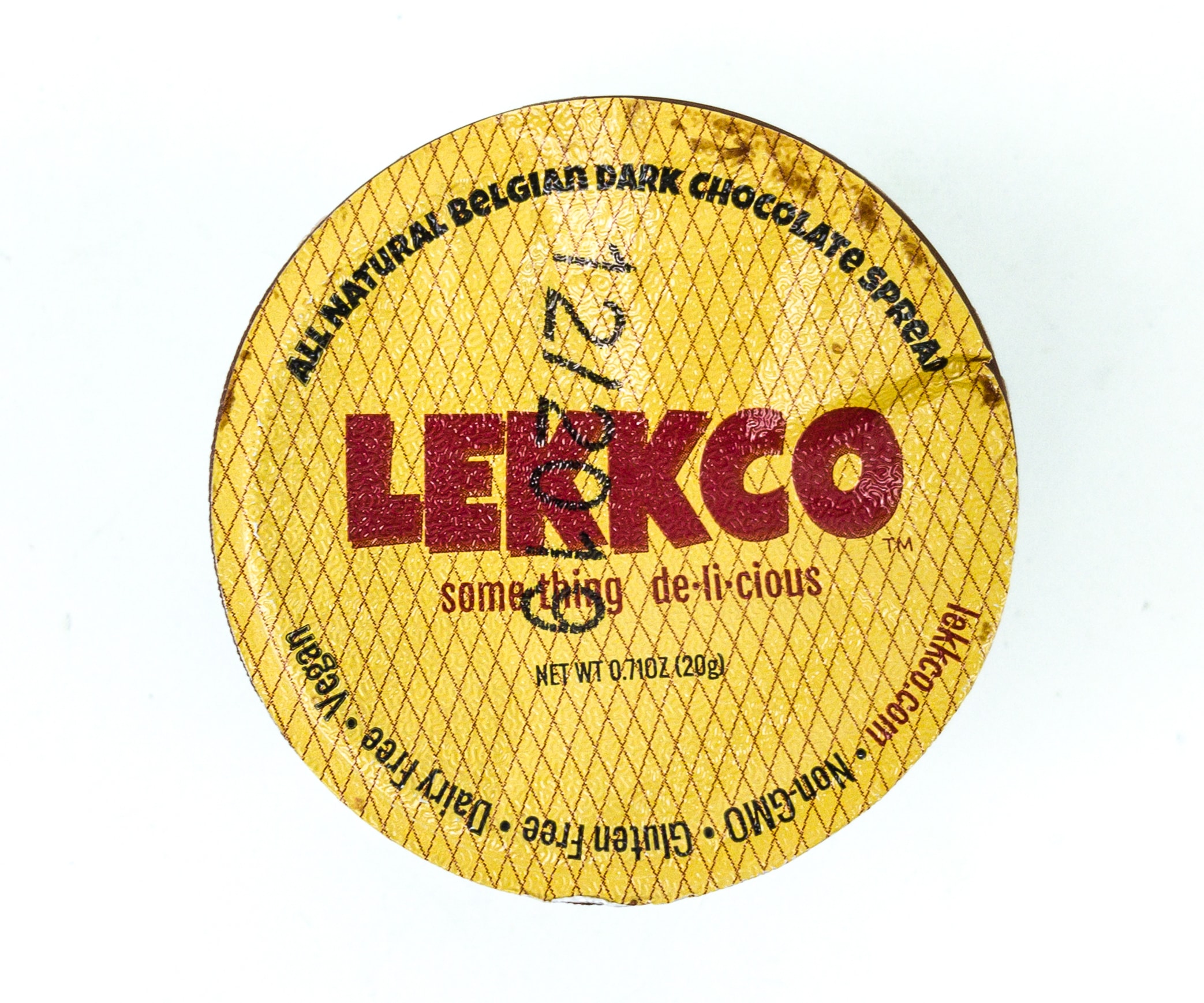 Lekkco Belgian Chocolate Spread It's a premium all-natural chocolate spread made with Belgian dark chocolate, cocoa powder, beet sugar, vanilla, sustainable palm oil, coconut, and rapeseed oils. This chocolate is filled with antioxidants that originate from the cocoa beans. It's rich and tasty, making it the perfect pair for plain bread and other baked goodies! It's also gluten-free, dairy-free, and non-GMO!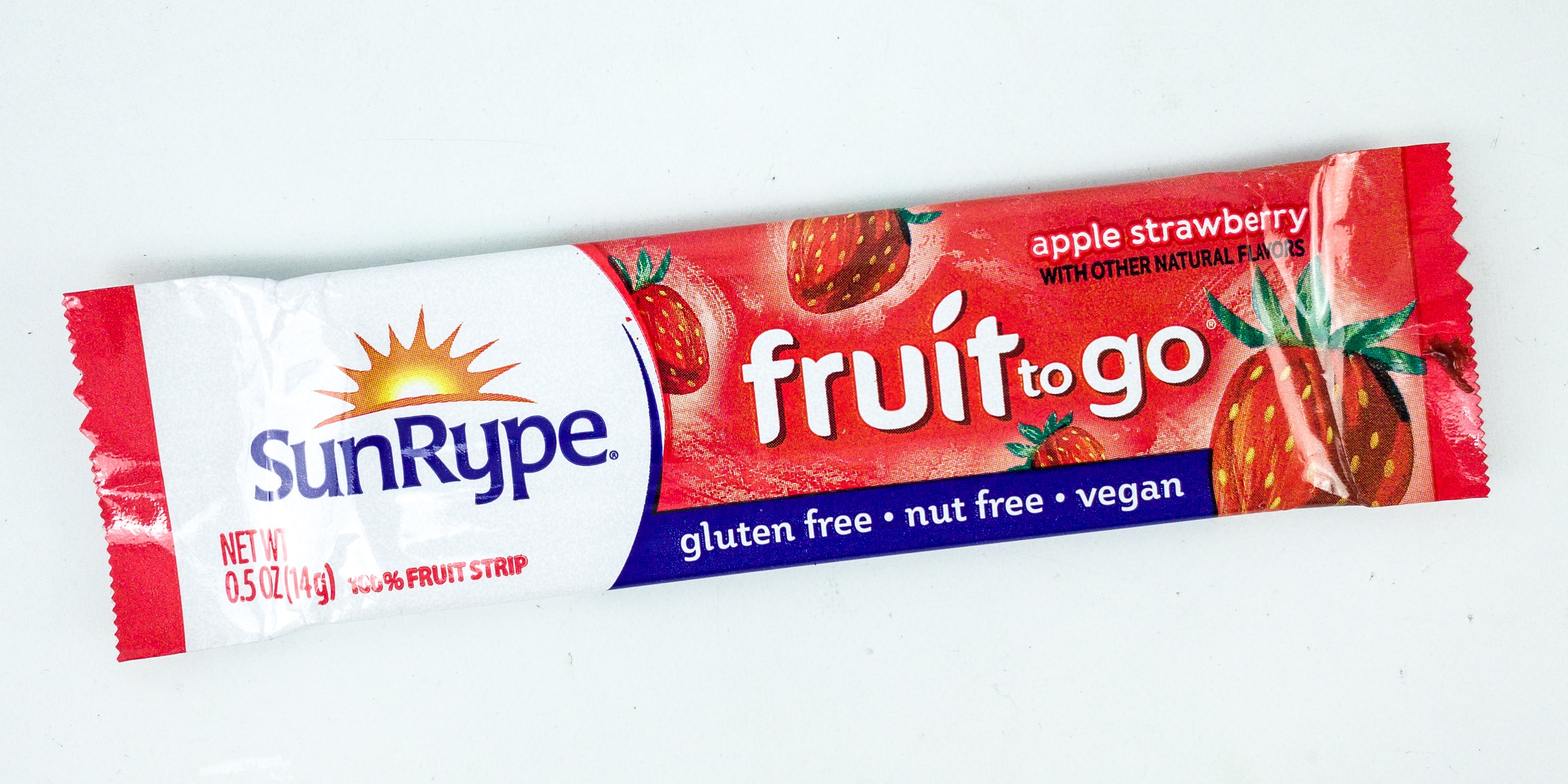 Sun Rype Fruit To Go Apple Strawberry Fruit Strips ($0.36) This strip is made with real apple and strawberry puree, that is why it's so juicy and yummy. It's a certified vegan snack! Light and tasty, it's a perfect snack to bring on the go. It's even gluten-free and nut-free.
Ekoa Pure Banana Natural Dried Fruit Bar ($5.49) Here's a 100% natural bar made from pure dried bananas! This snack is not just filling, it's also a great source of magnesium and other essential nutrients that helps improve your immune system.
Bush's Best Sriracha Lime It's a protein and fiber-rich chickpeas snack made from crunchy roasted chickpeas with sriracha lime flavor. We like munching on it straight out of the bag but you can also add it to your soup or salad as healthy toppings!
Wonderful Honey Roasted Pistachios ($3.26) Pistachios are a good source of fiber, fat, and protein. They taste wonderful when roasted and, in this pack, they're even blended with honey, sugar, and salt for a sweet and savory fusion. Each piece is crunchy and flavorful!
Off The Eaten Path Chickpea Veggie Crisps ($1.18 Full-Size 1.5oz.) Yummy but guilt-free, these veggie crisps are made with rice, green and yellow peas, black beans, and purple sweet potatoes. They're seasoned perfectly, plus they're light and airy. It's the perfect snack to munch on when you're craving for chips but you're trying to eat healthy!
Clif Mojo Crunch Finger Pickin' BBQ Snack Clusters ($1.31) A crunchy combination of grains, nuts, and seeds make this snack so satisfying! They are also flavored with chili pepper and paprika for the perfect combination of smokiness and spiciness.
Love with Food proves that there are many healthy snacks out there that don't compromise the taste! Since the snacks from Tasting box are single-serving, it's easier to sample them plus we don't have to get stuck with a particular snack in case we don't like it. We love everything they sent this month, especially the protein-packed snacks like the chocolate spread, dried banana bar, and chickpea snacks. In case you want to get snacks for the whole family or you're looking for a gluten-free option, they do offer that as well!
What's your favorite snack this month from Love with Food Tasting Box?
Visit Love with Food Tasting Box to subscribe or find out more!