Lootaku is a monthly geek subscription box from Hong Kong packed with high-quality geek and gamer items. The subscription costs $49.00 per month + shipping (currently about $17 to the US), and you'll get 4-6 themed products, like plushies, action figures, memorabilia, etc., to satisfy your geeky cravings monthly – no fillers or promo items!
DEAL: Save 5% when you use this link and code DISCOUNT5.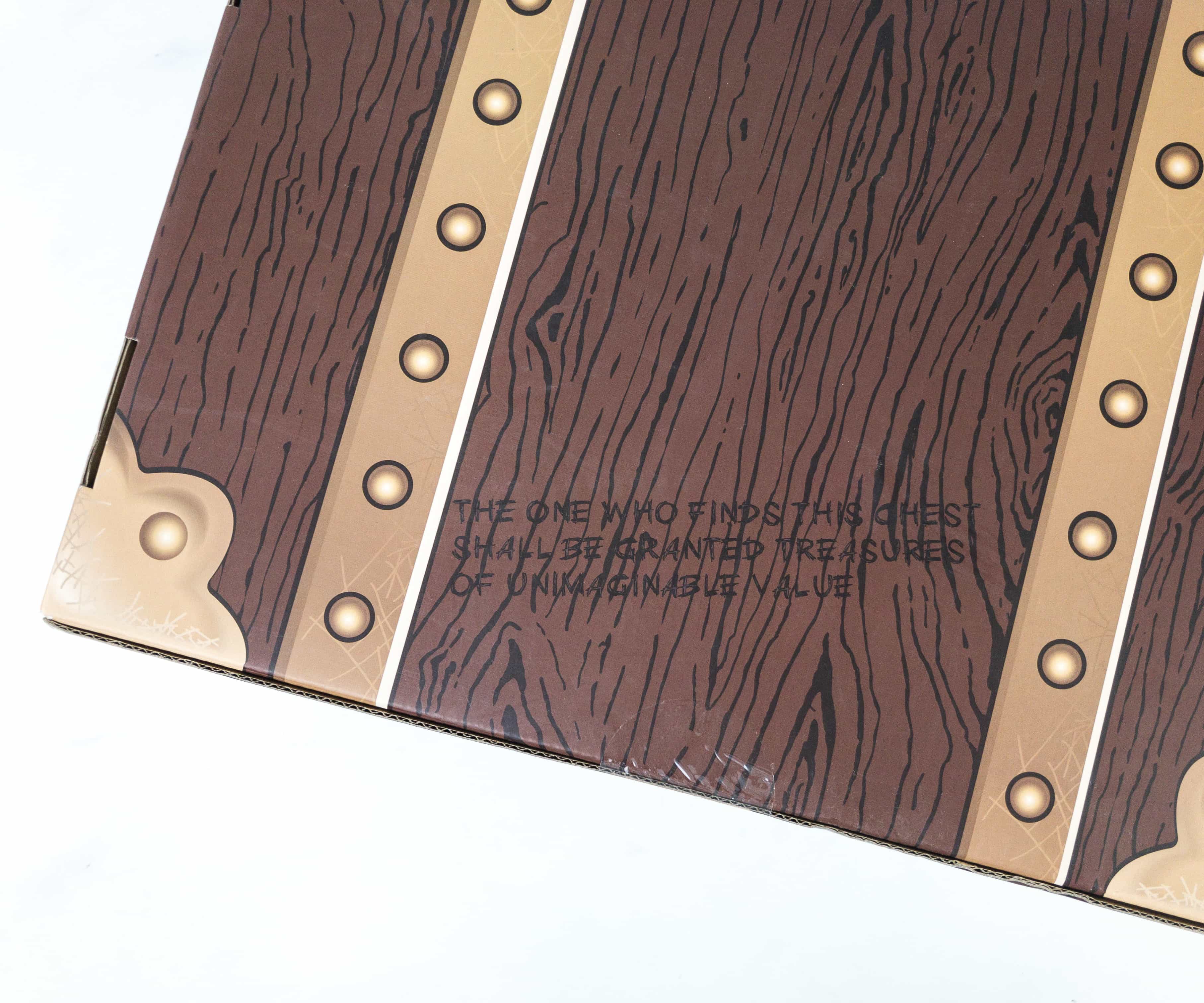 The one who finds this chest shall be granted treasures of unimaginable value.
I like how the outside of the box is designed like a chest!
The sides are sealed with a sticker to ensure it won't open during shipping!
I am so excited to see all of this month's items!
The contents are all protectively packaged.
The theme this month is ONE FOR ALL. The item information card, or Loot Table, is thick and glossy. It contains lots of details! When there are variations, it typically lists each possible variation you might receive.
All the goodies inside the August 2019 Lootaku Box!
Lootaku Izuku Midoriya Limited Edition Pin ($12) This month's pin features Izuku Midoriya, or Deku, in his full cowl form!
Full Cowl is a technique that Deku develops himself! He focused his Quirk throughout his entire body rather than one section at a time by spreading One For All evenly on him!
Here's how Deku does the full cowling!
Most of the pins in this subscription are larger than the usual, so they usually have 2 posts to fully support their weight. The pin I got is the 77th out of the only 420 pieces produced.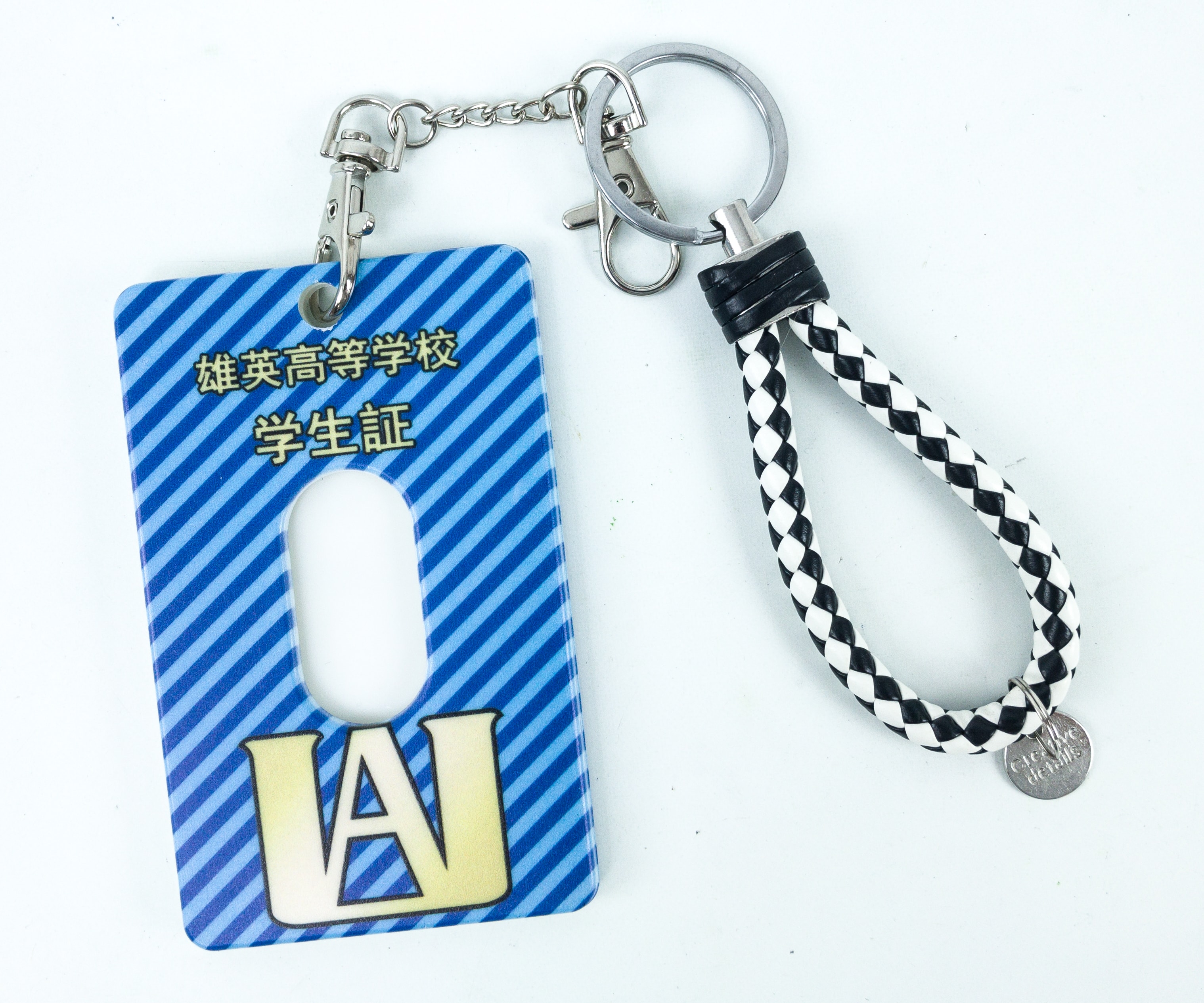 My Hero Academia US Student ID Card Holder ($12) The ID holder doesn't come with a lanyard, but instead, it comes with a shorter strap with a little charm, and some snap triggers that can also hold other stuff like keys!
You can also get an ID card for one of the U.A. students, and I got Shoto Todoroki!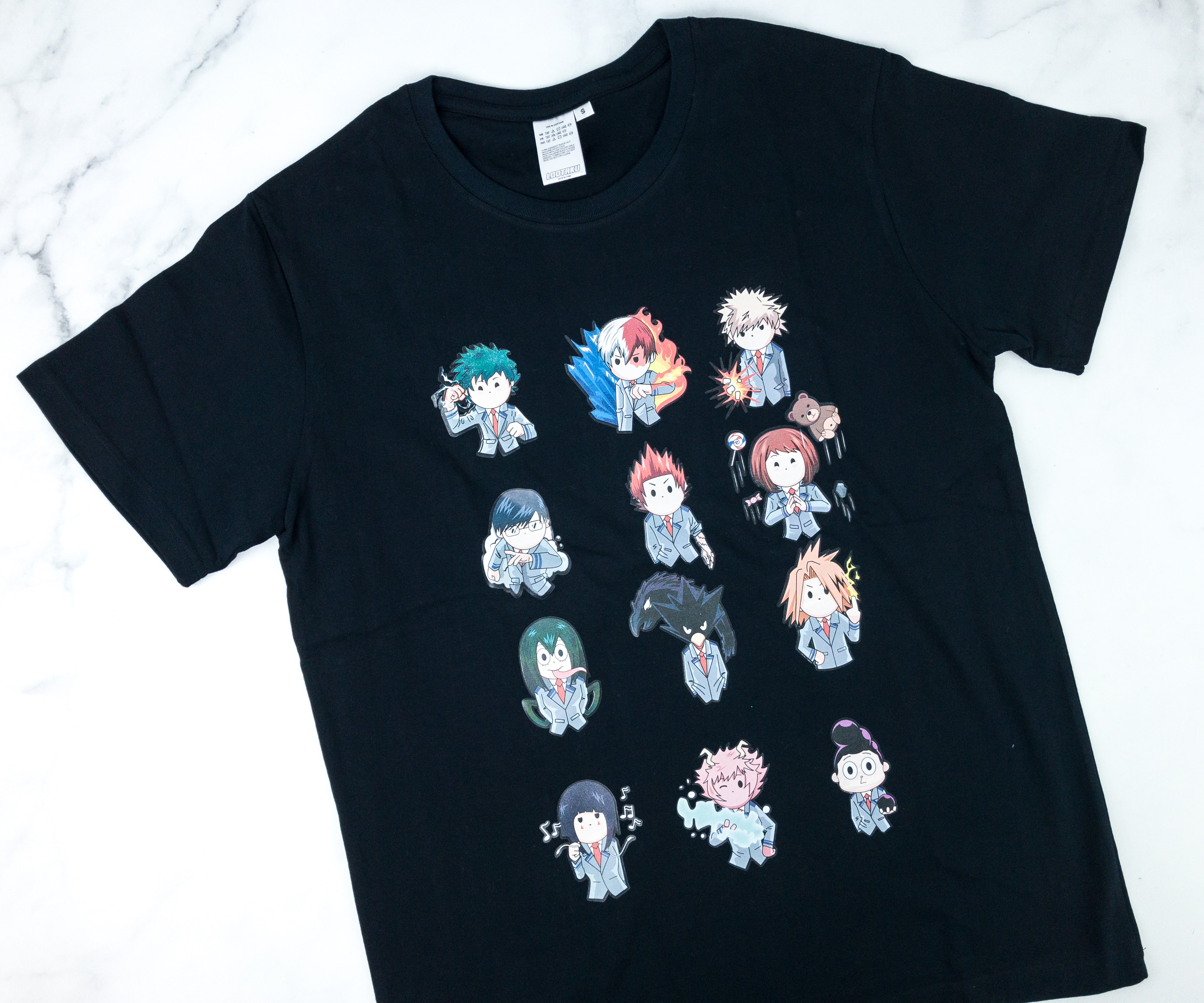 My Hero Academia T-Shirt ($20) I also got a black tee that features the U.A. High School students showing off their Quirks!
Every single character is drawn in their chibi form. So adorable!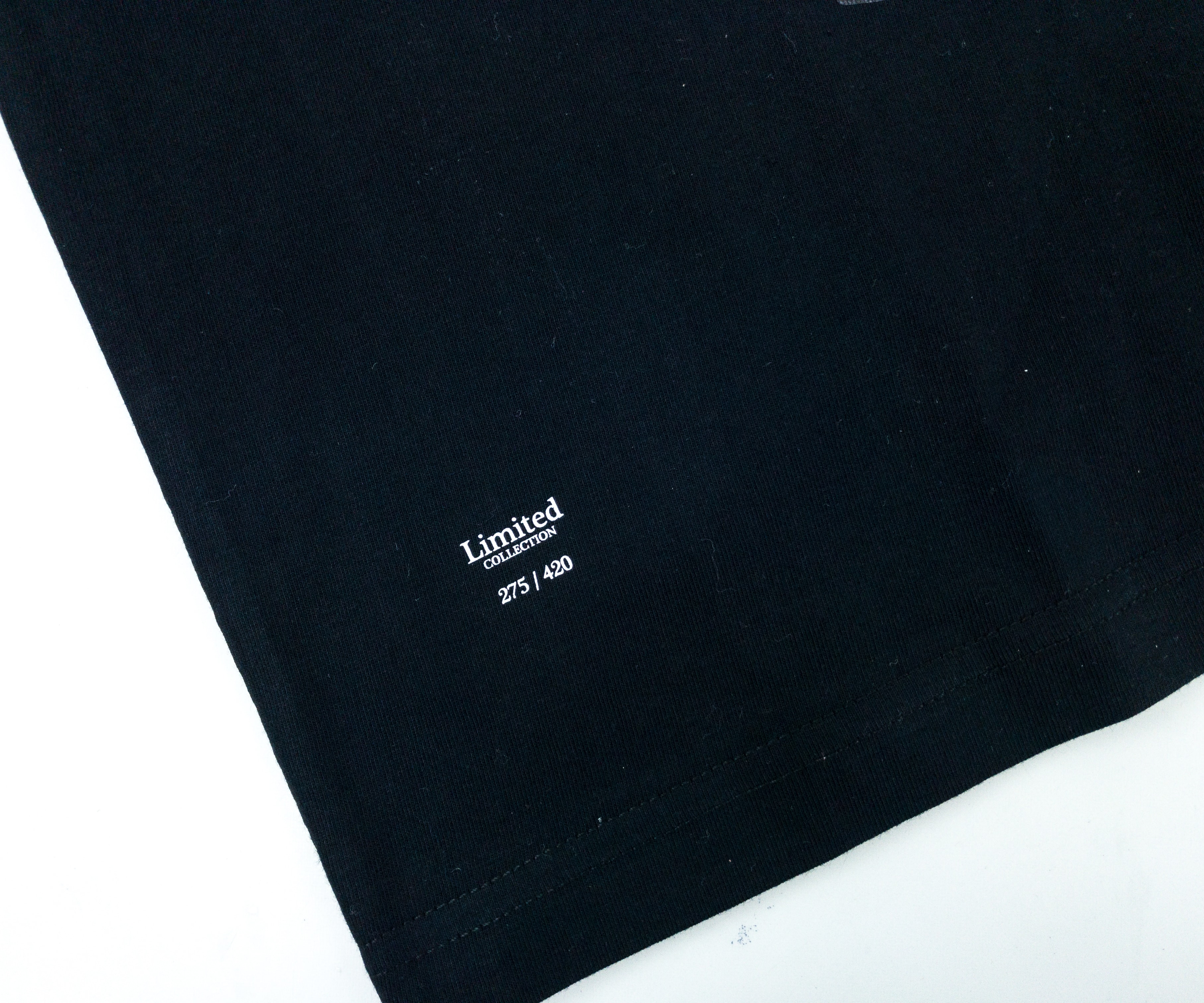 On the lower left is a mark that makes the shirt limited edition and special! It's the 275th made shirt out of the only 420 produced!
My Hero Academia Banpresto Amazing Heroes Vol 5 Figure ($30) For this month's Banpresto figure, I got All Might! He's the fifth hero to enter the Amazing Heroes line!
Toshinori Yagi (八や木ぎ俊とし典のり Yagi Toshinori?), more commonly known by his hero name, All Might (オールマイト Ōru Maito?), is the tritagonist of My Hero Academia. All Might is the former No. 1 Hero who bore the title of the world's Symbol of Peace (平和の象徴Heiwa no Shōchō?). He teaches Foundational Hero Studies at U.A. High School.
All Might's sculpture consists of five easy-to-assemble parts!
We can see that All Might here is in his empowered form and on his Golden Age hero costume, and it looks like he's ready to land a punch on his opponent!
It looks like a really powerful one as the support made the figure look like he even floated on air before giving the blow! The figure stands at 8 inches tall.
Kyun Chara My Hero Academia Figure ($15) For the Kyun Chara figure, you can get 3.94 inches (10 cm) tall Izuku Midoriya, Katsuki Bakugo, or Shoto Todoroki figures. I got Shoto Todoroki!
The figure is also assemblable, it consists of five pieces, with the character figure as a whole piece.
Shoto Todoroki is the student who has Half-Hot Half-Cold Quirk. One noticeable characteristic of this guy is his half-white and half-crimson hair. He's also wearing his updated hero costume of blue jacket and baggy pants.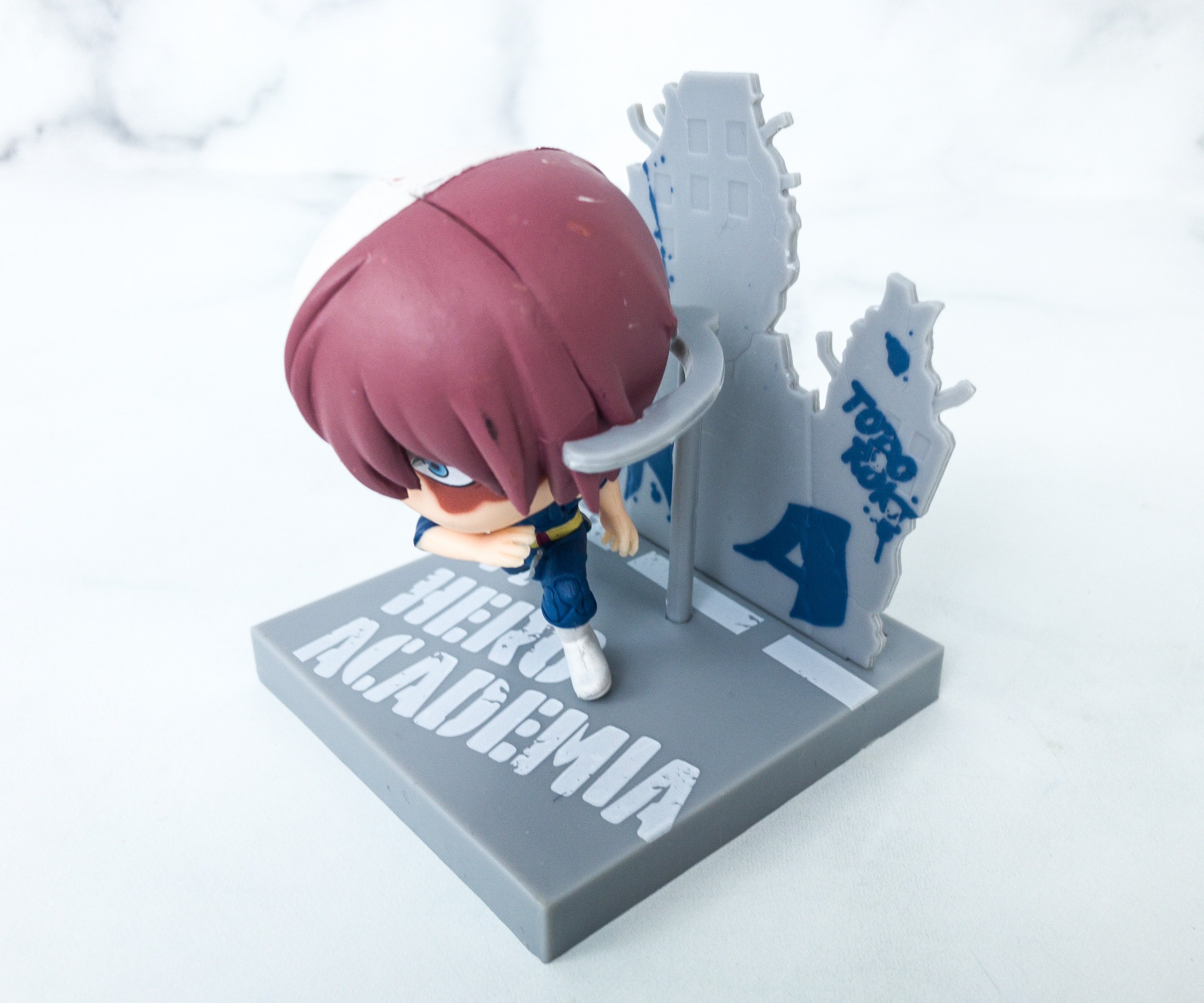 Since it's a chibi figure, the head is larger than its body and that's why the figure came with support for that larger part. I also like the base that includes the series title.
This series is so fun and entertaining! I really like Deku's dedication, and I like seeing the different Quirks the students of U.A. are showing! Aside from One For All, I also like the Half-Hot Half-Cold Quirk of Shoto. Imagine being able to control fire and ice! That's so awesome, right? I love the Banpresto figures so just keep them coming! This month's shirt is another favorite too! My Hero Academia is definitely one of the popular series nowadays, and I'm glad Lootaku dedicated a whole box for this series!
What do you think about Lootaku?