Loot Socks is one of the Loot Wear collections of monthly subscriptions from Loot Crate with exclusive geek and gamer premium wearable accessories with a monthly theme. Every month you'll get 2 pairs of epic geeky socks for $9.99 per month (or less with a longer subscription)! Month to month, the $9.99 price is great for 2 pairs of socks. It drops to $8.49 for both on a one year plan – and you can now skip months you're not interested in!
NOTE: All of Loot Crate subscription boxes are experiencing substantial delays. If you subscribe now you run the risk of never receiving boxes. Only subscribe if you are ok with that risk. 
You can also bundle the wearable and the socks for $22.99 or the new Risky Business (tee + undies + socks) bundle for $18.99! See our Loot Wear reviews for photos of the other subscriptions!
DEAL: Save 15% on Loot Wear subscriptions when you use this link and coupon code HELLOSUBSCRIPTION15. [Does not apply to Wizardry Wear] Get $3 off your first month with coupon code SAVE3. [Not valid on Undies]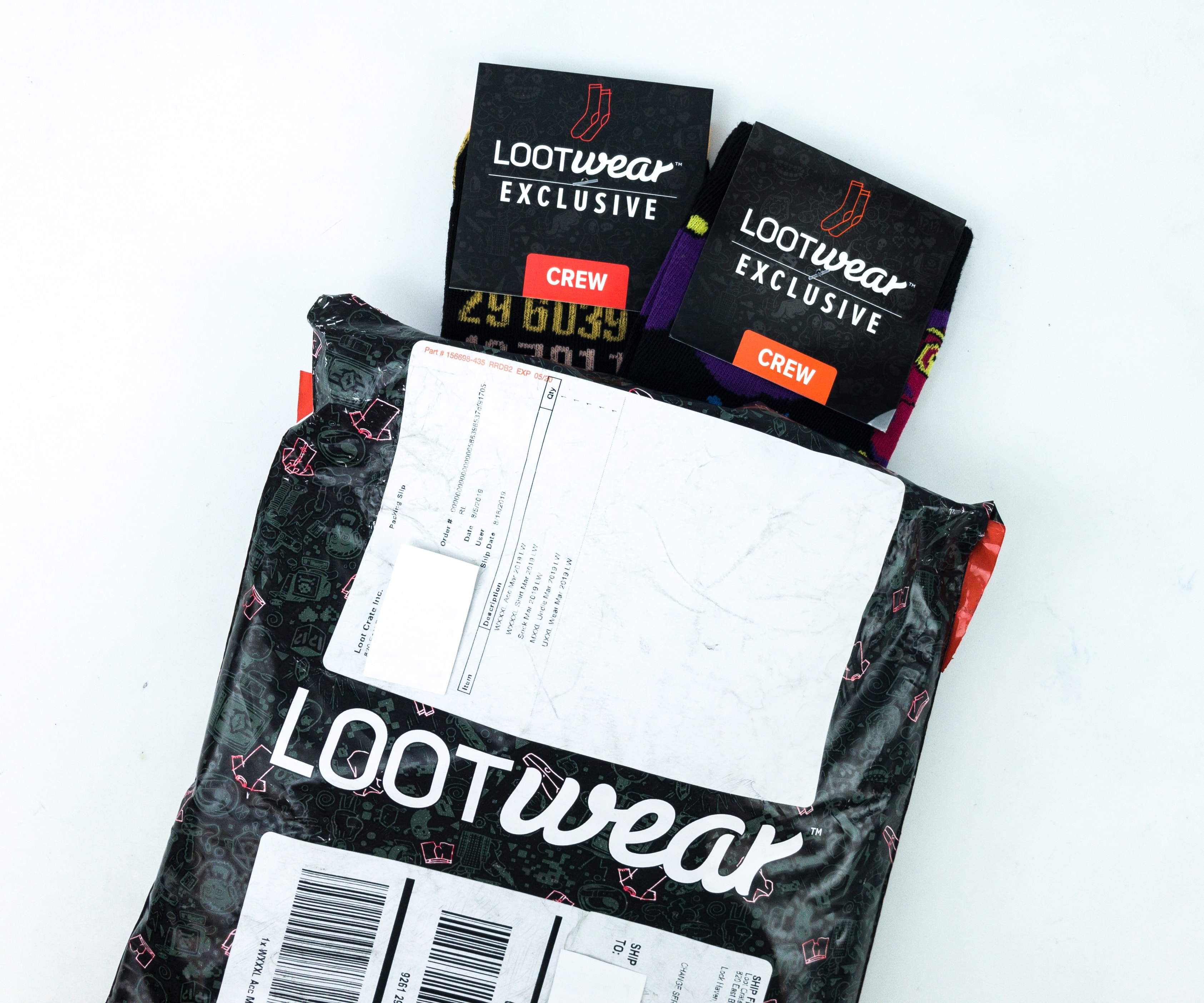 Take a peek at my new socks!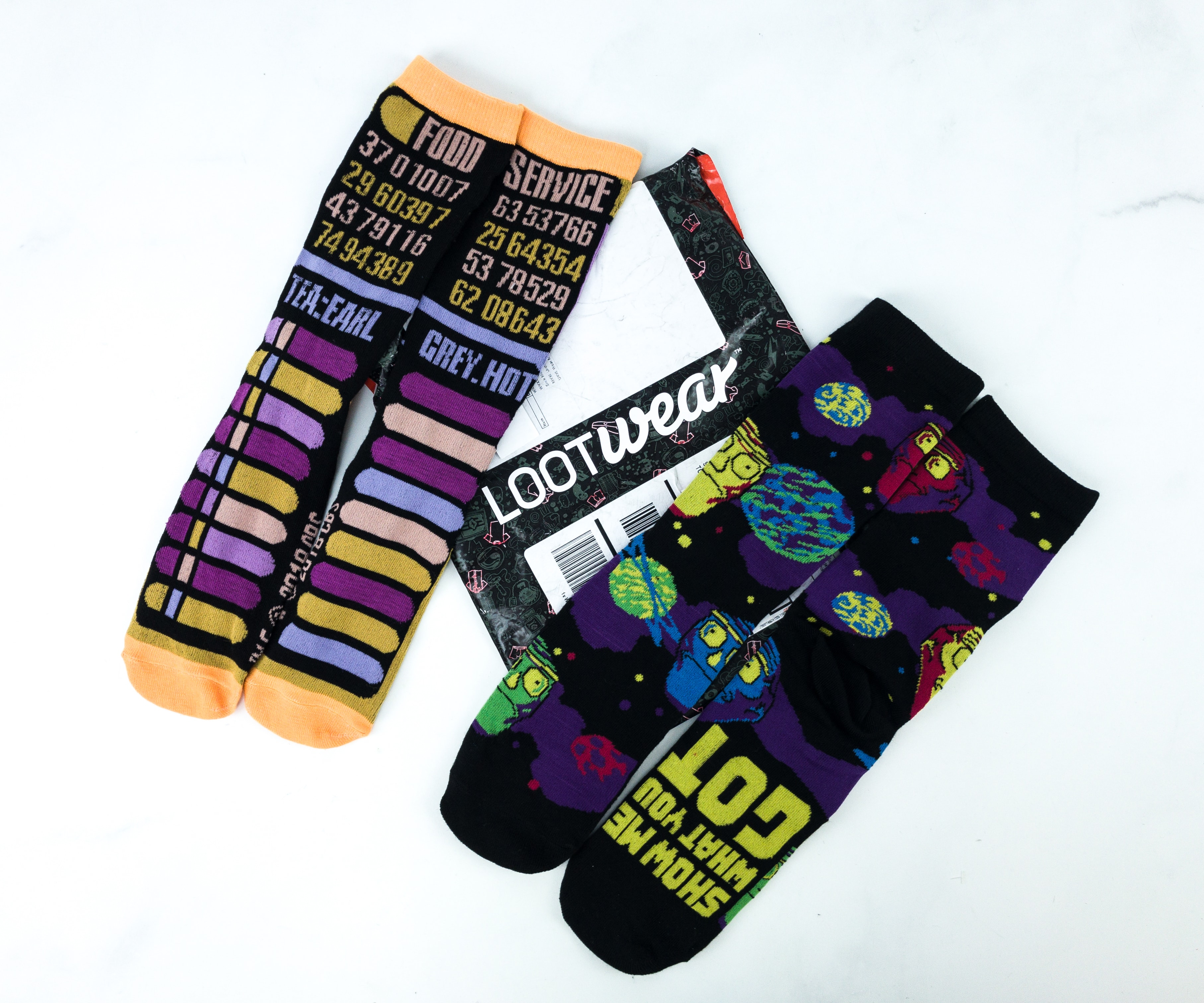 All the goodies for this month!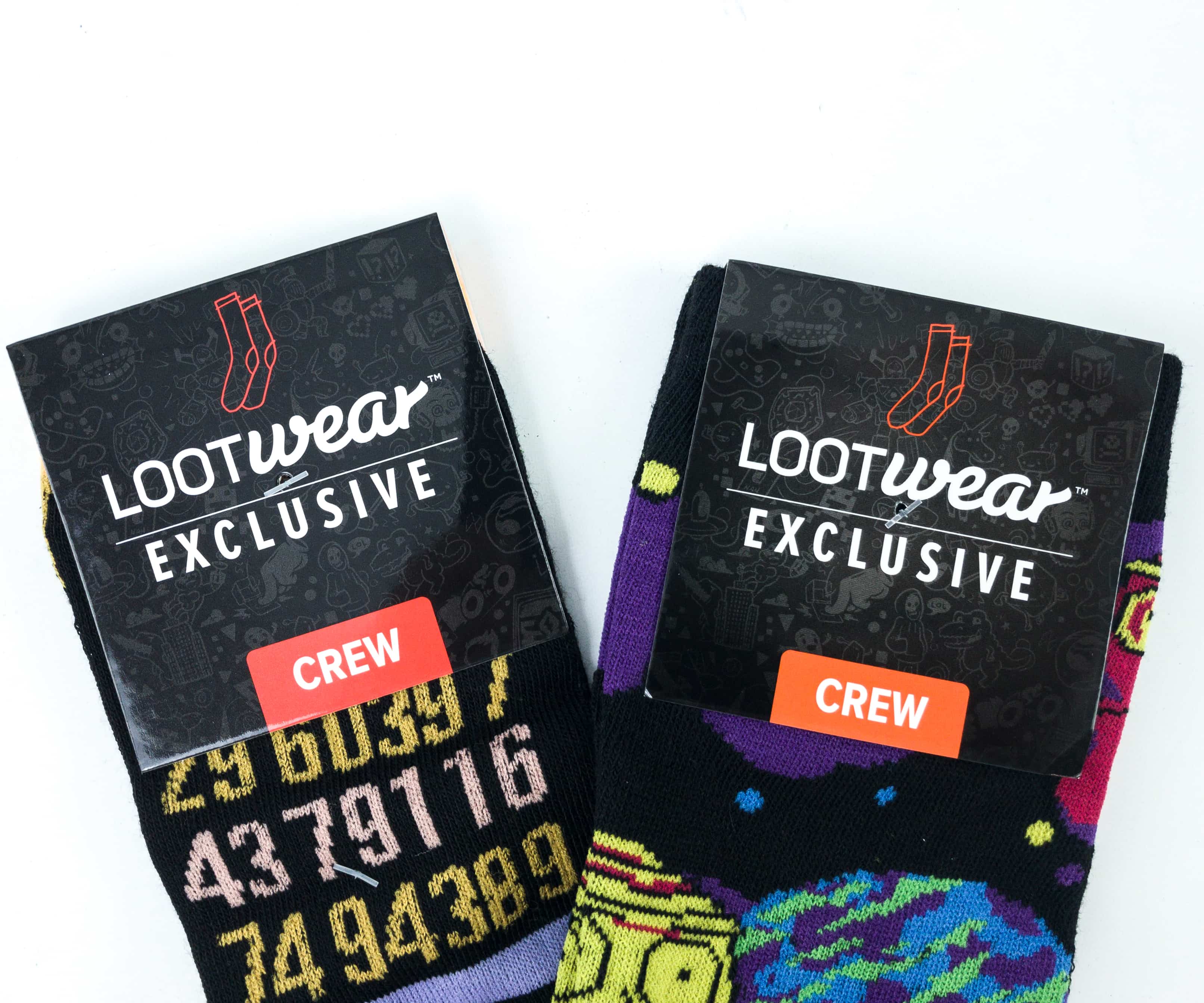 This month's Loot Socks are both crew cut. One pair features Rick and Morty, and the other features Star Trek.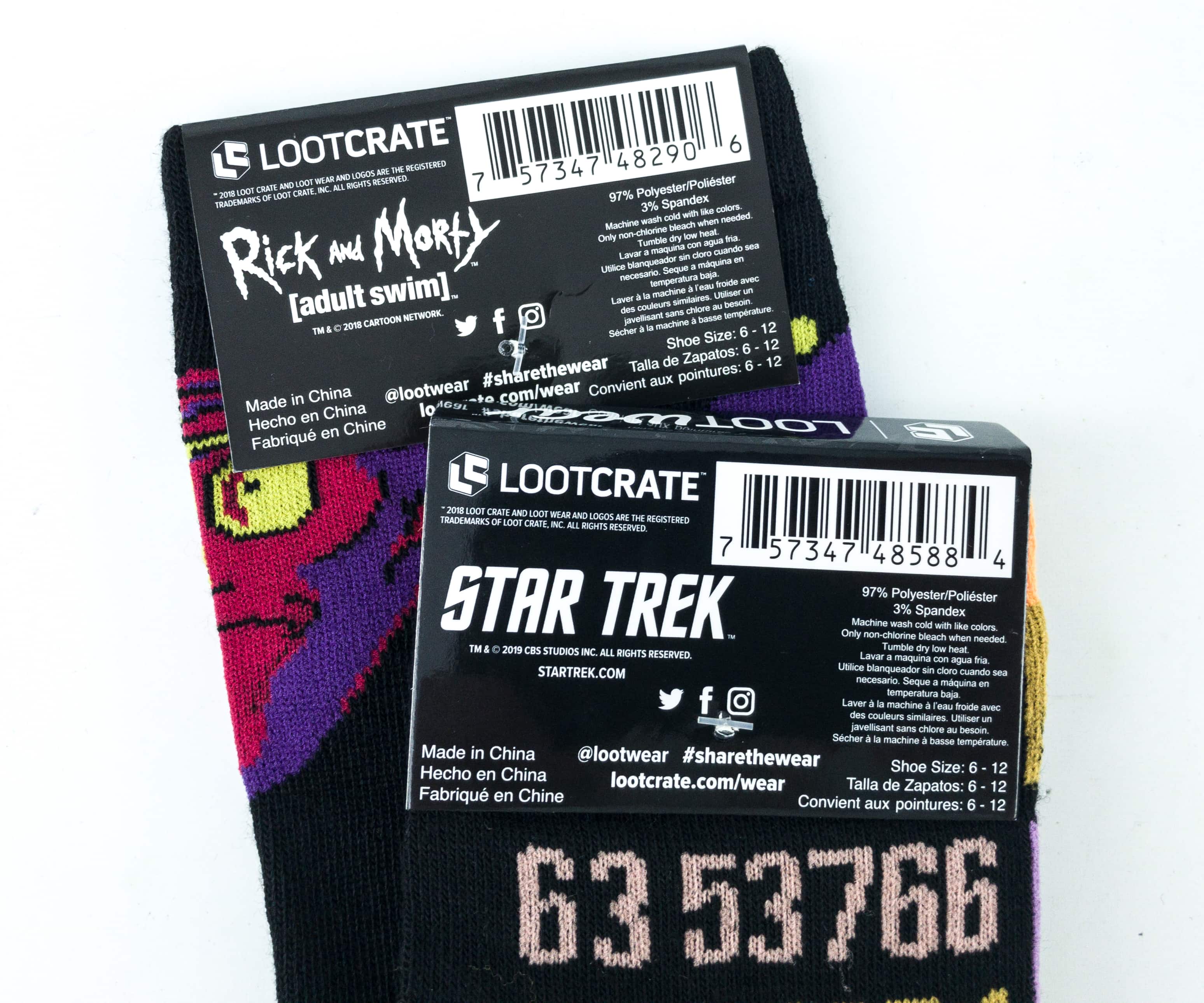 Both of the socks are made of 97% polyester and 3% spandex. They're for shoe size 6-12.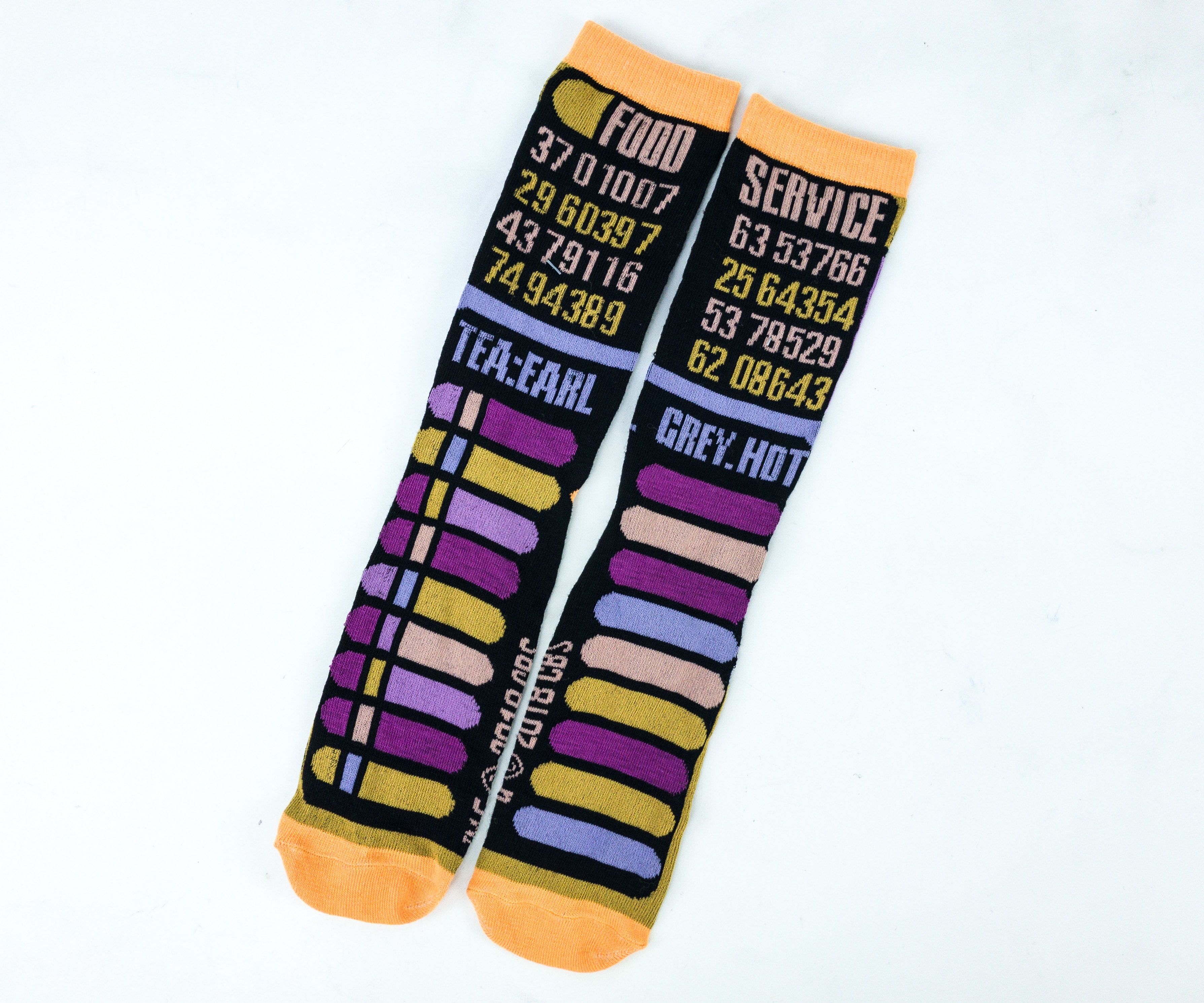 Loot Socks: EXCLUSIVE Star Trek: The Next Generation Socks. These socks were inspired by one of the most famous and successful space-themed movie and TV series ever made, Star Trek!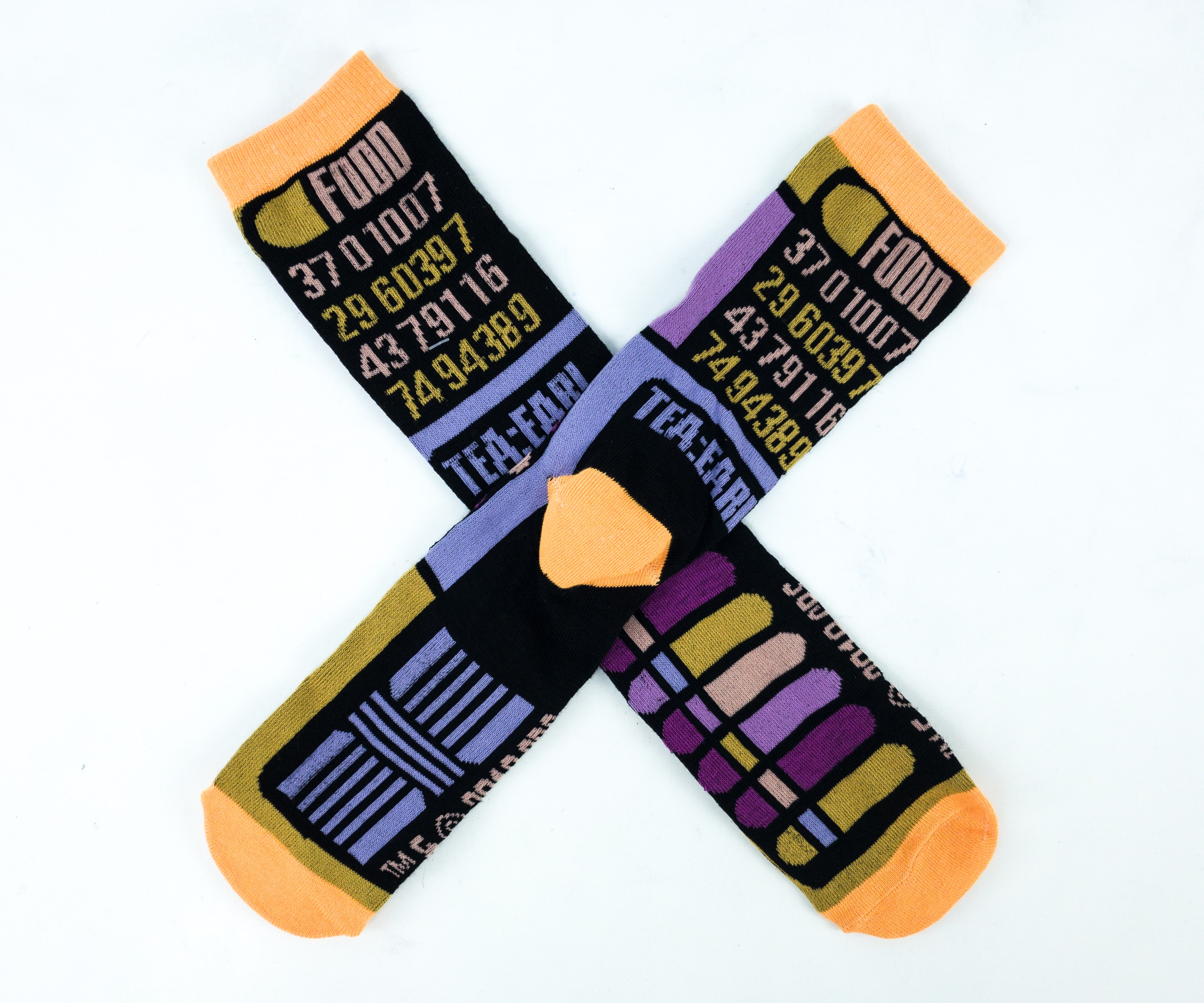 They feature a black base color with reinforced orange cuffs, heels, and toes.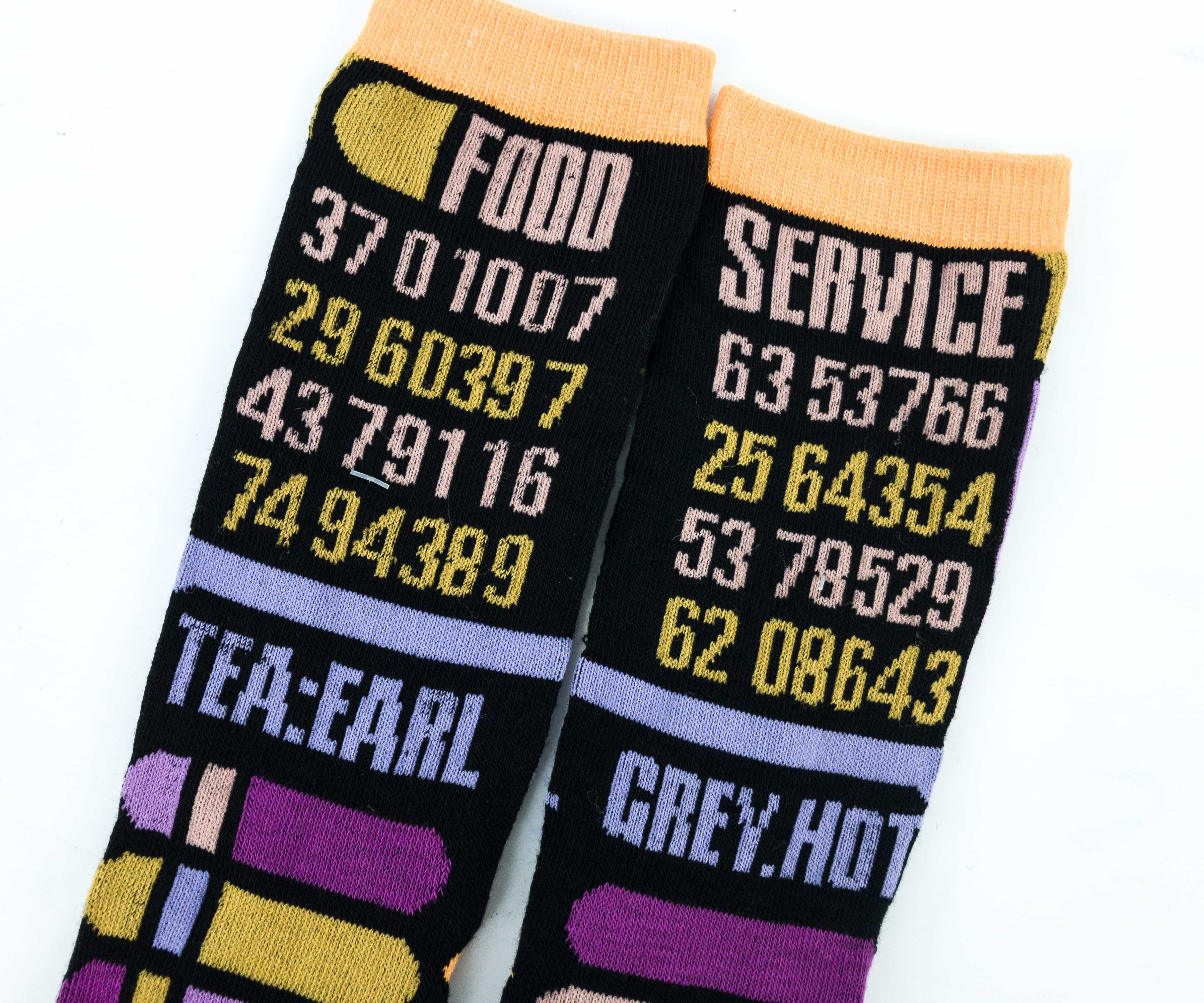 Tea. Early Grey. Hot. I can almost hear Jean-Luc Picard saying it.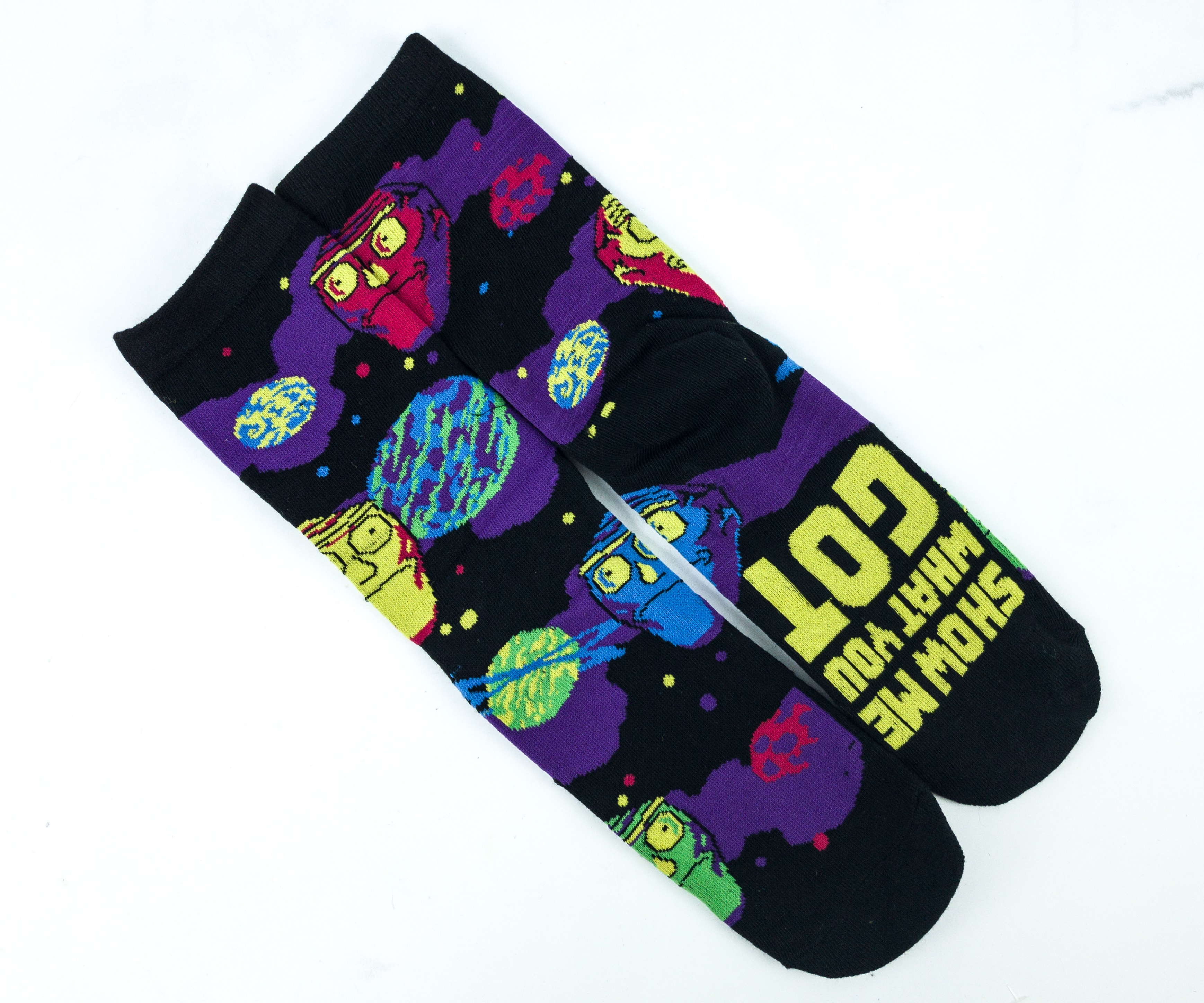 Loot Socks: EXCLUSIVE Rick and Morty Socks. The design of these socks is based on the American adult animated science fiction sitcom, Rick and Morty!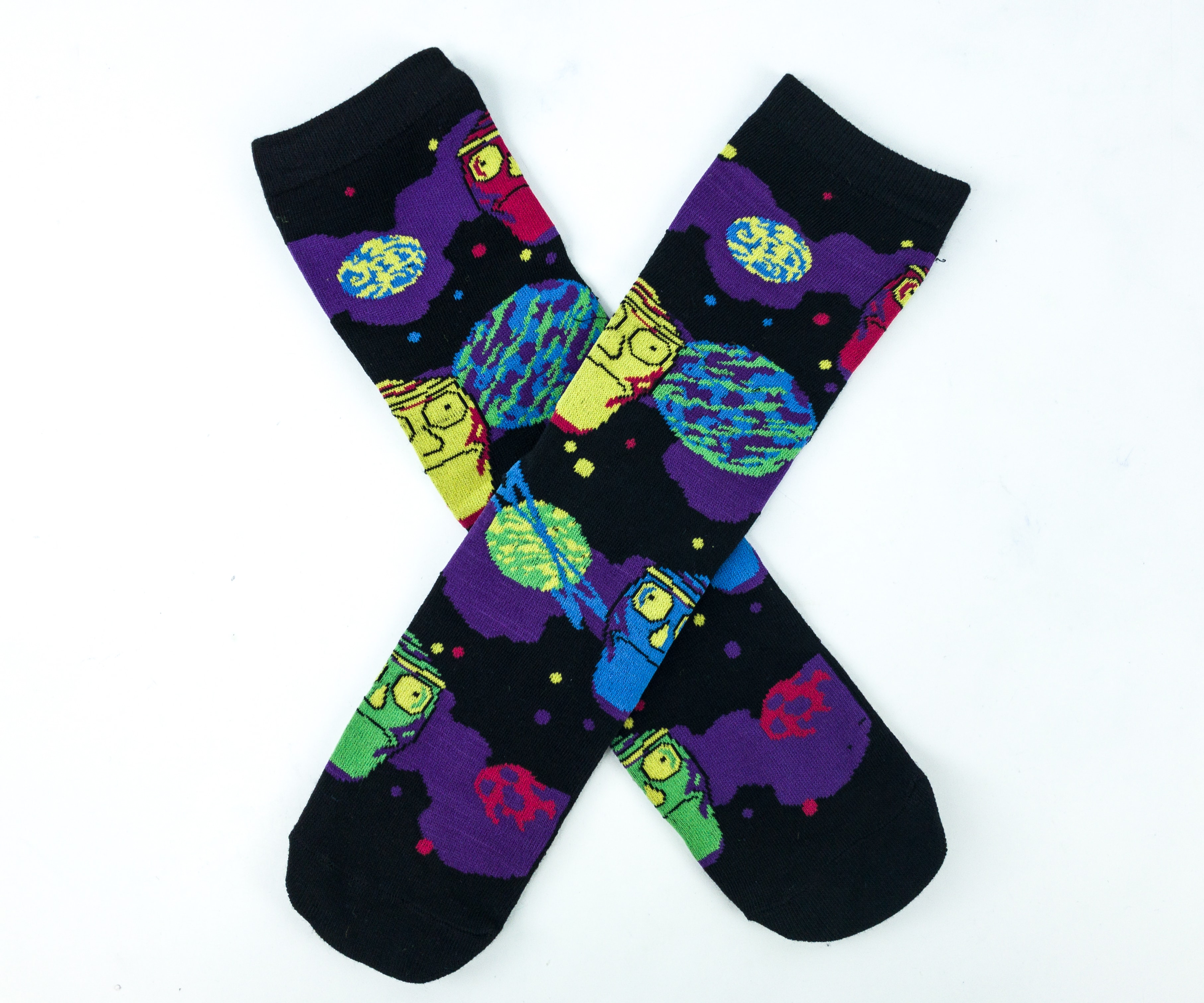 These socks have a black base color with unique planets and Rick's face all over!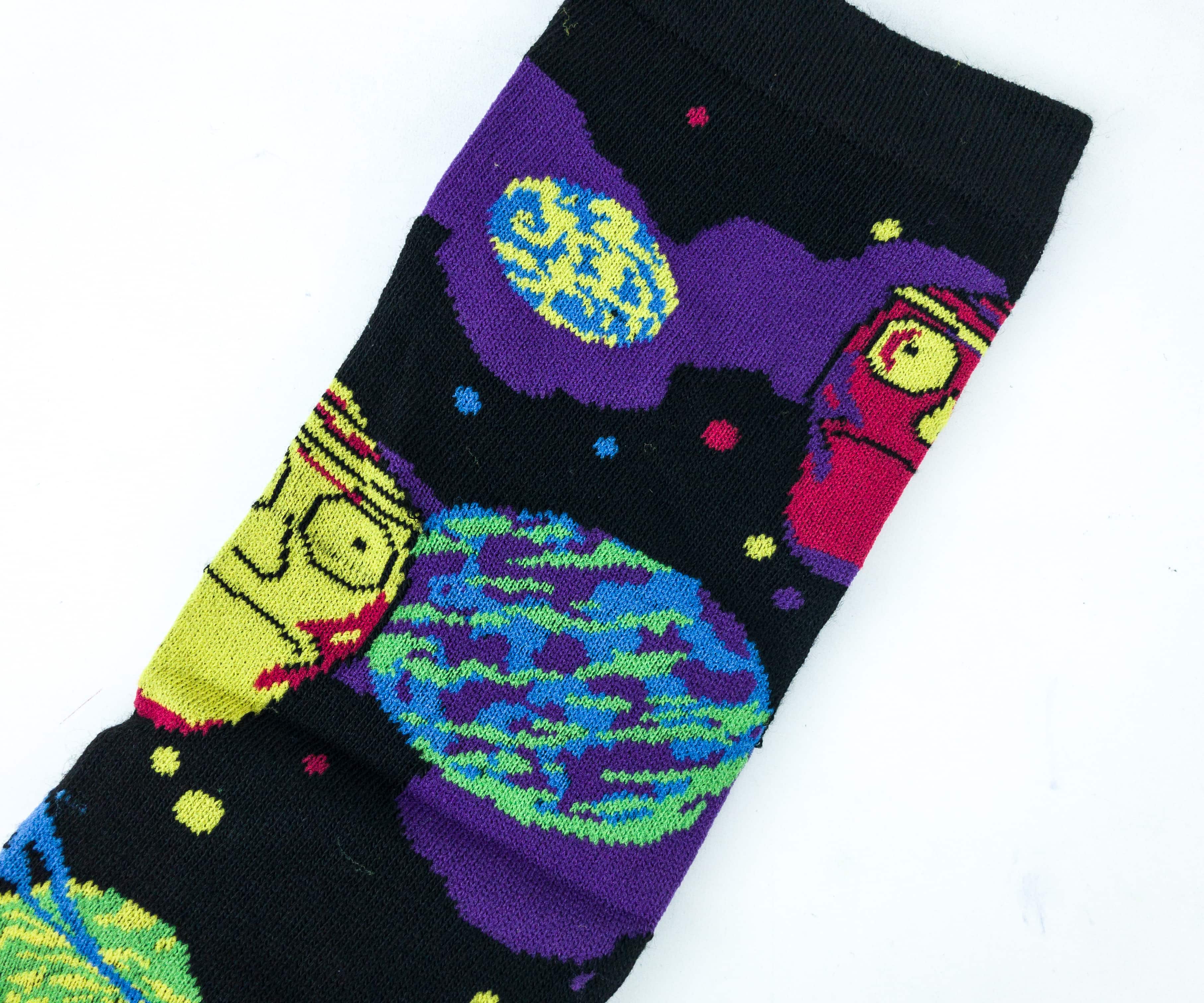 The design is truly eye-catching! The combination of colors really stood out from the black background.
Loot Socks are always amazing! Aside from the geeky and colorful designs, the socks are always of the highest quality, providing your feet softness and comfort! If you love collecting geeky socks, this is an awesome subscription to try – when they deliver on time. Getting two pairs of well-designed socks for less than $10 a month is definitely a great deal!
Note that while we have received a pile of extremely delayed Loot Crate subscriptions over the past few weeks, we are still unable to recommend subscribing because the future is unknown.
What did you think of Loot Socks this month?