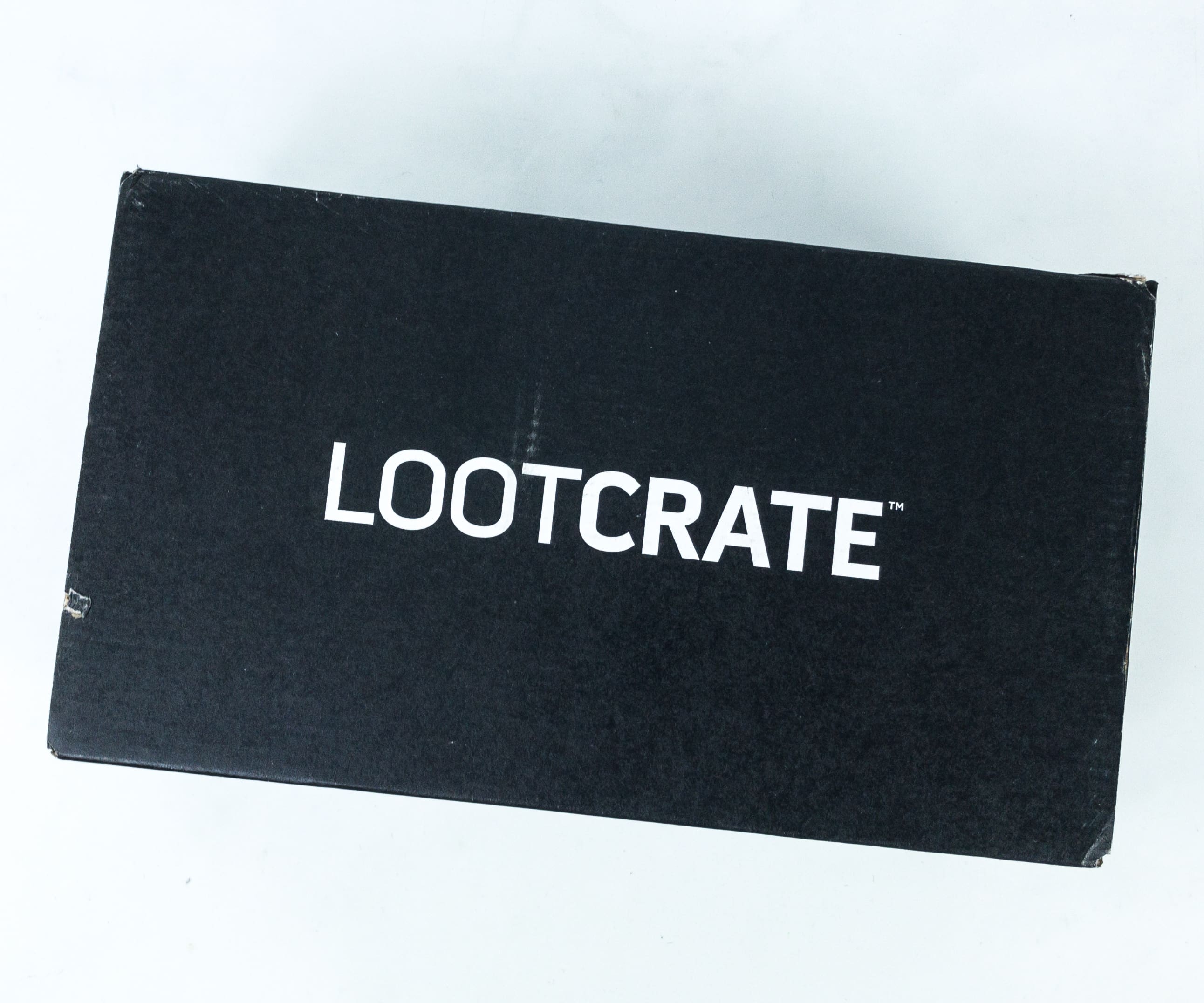 Loot Crate's theme for June 2019 is TOYBOX! Loot Crate is the original nerd subscription box for geeks & gamers. Every month you'll get awesome, mostly exclusive geeky pop culture items curated around a theme for $21.99 per month, shipped.
NOTE: All of Loot Crate subscription boxes are experiencing substantial delays. If you subscribe now you run the risk of never receiving boxes. Only subscribe if you are ok with that risk. 
DEAL: Save 15% on any subscription plan when you use this link and coupon code HELLOSUBSCRIPTION15.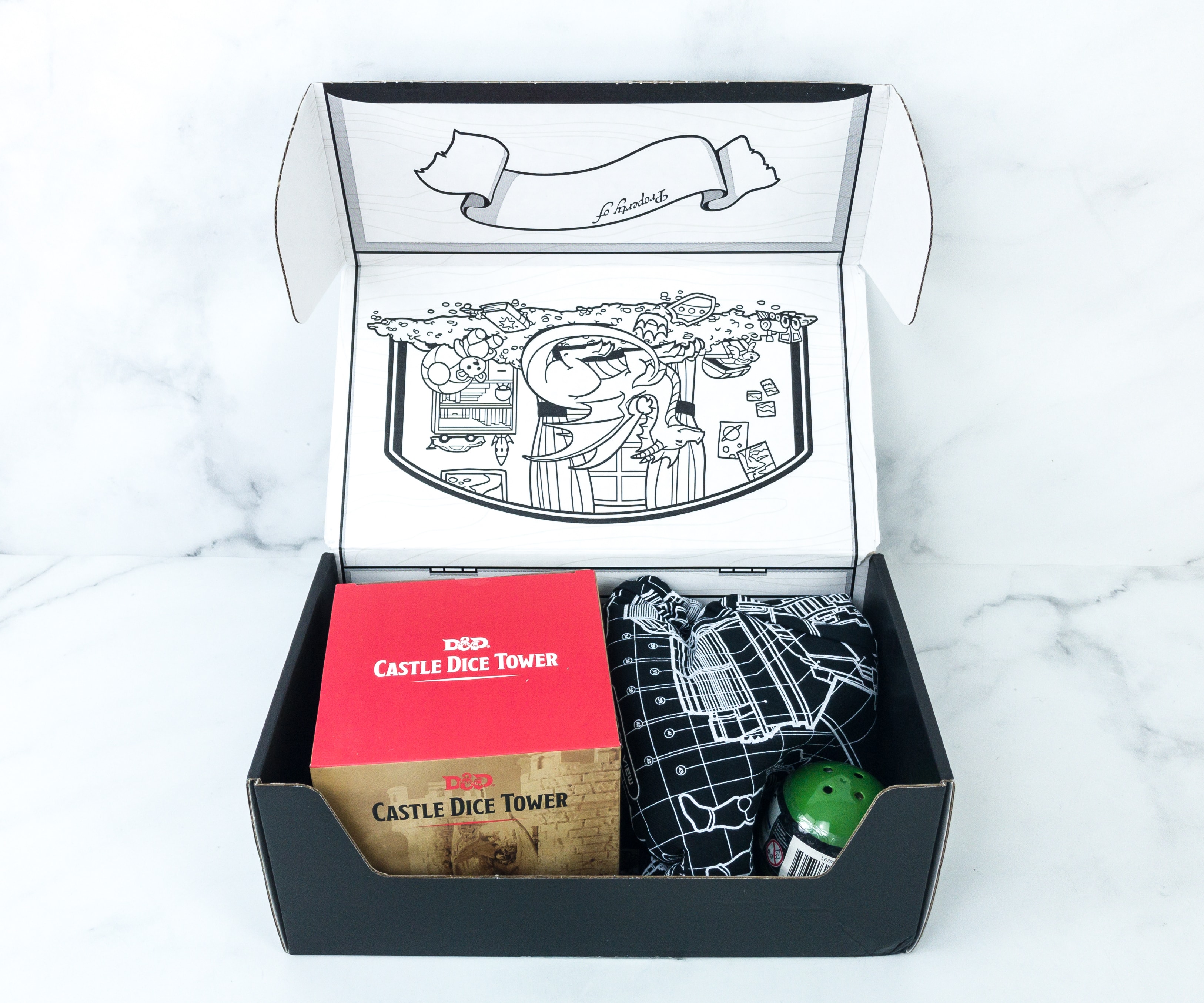 Some of the items came in individual boxes.
The box design, as always, looks so awesome!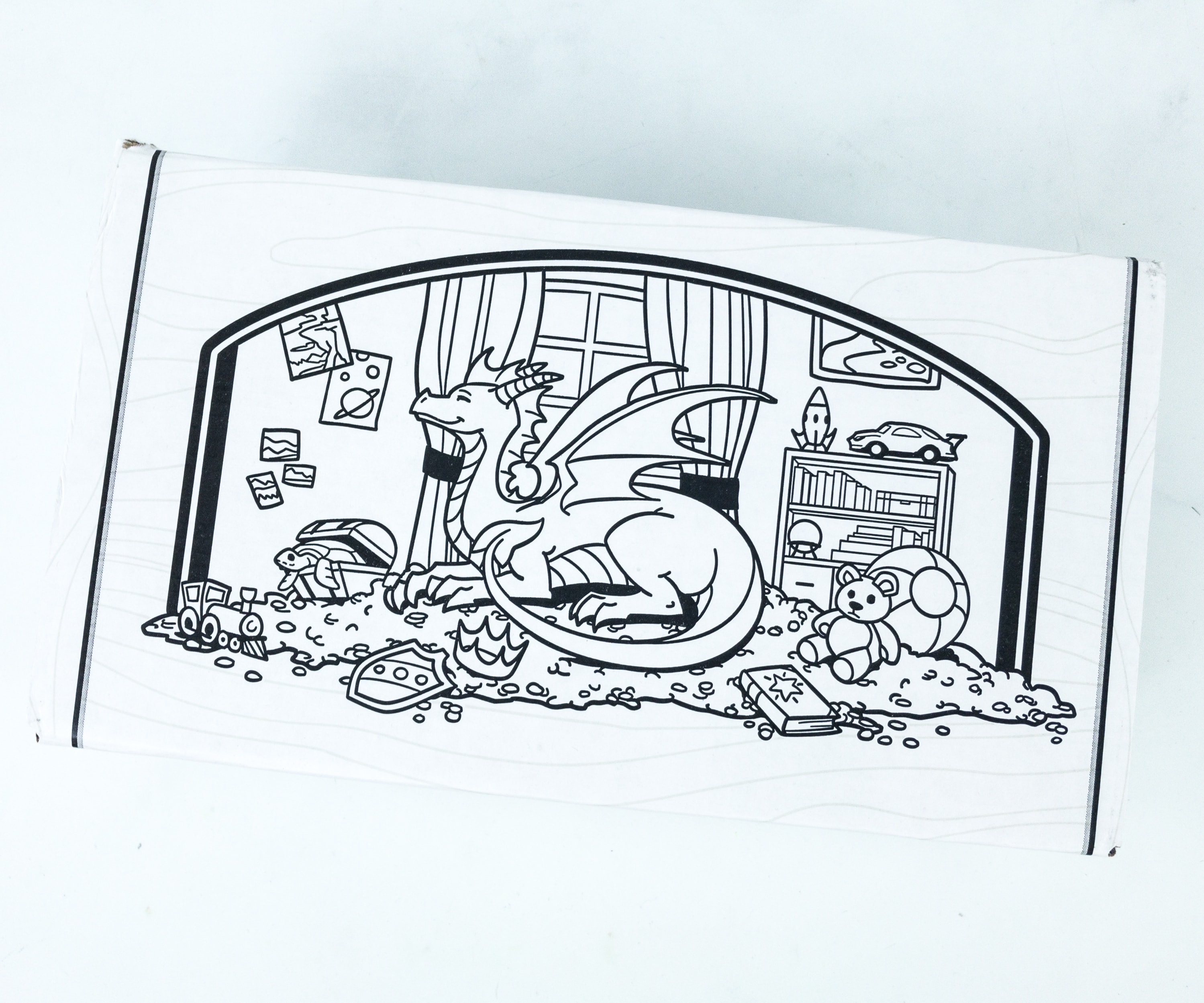 It's like a page of a coloring book!
Aside from adding colors, you can also label your box!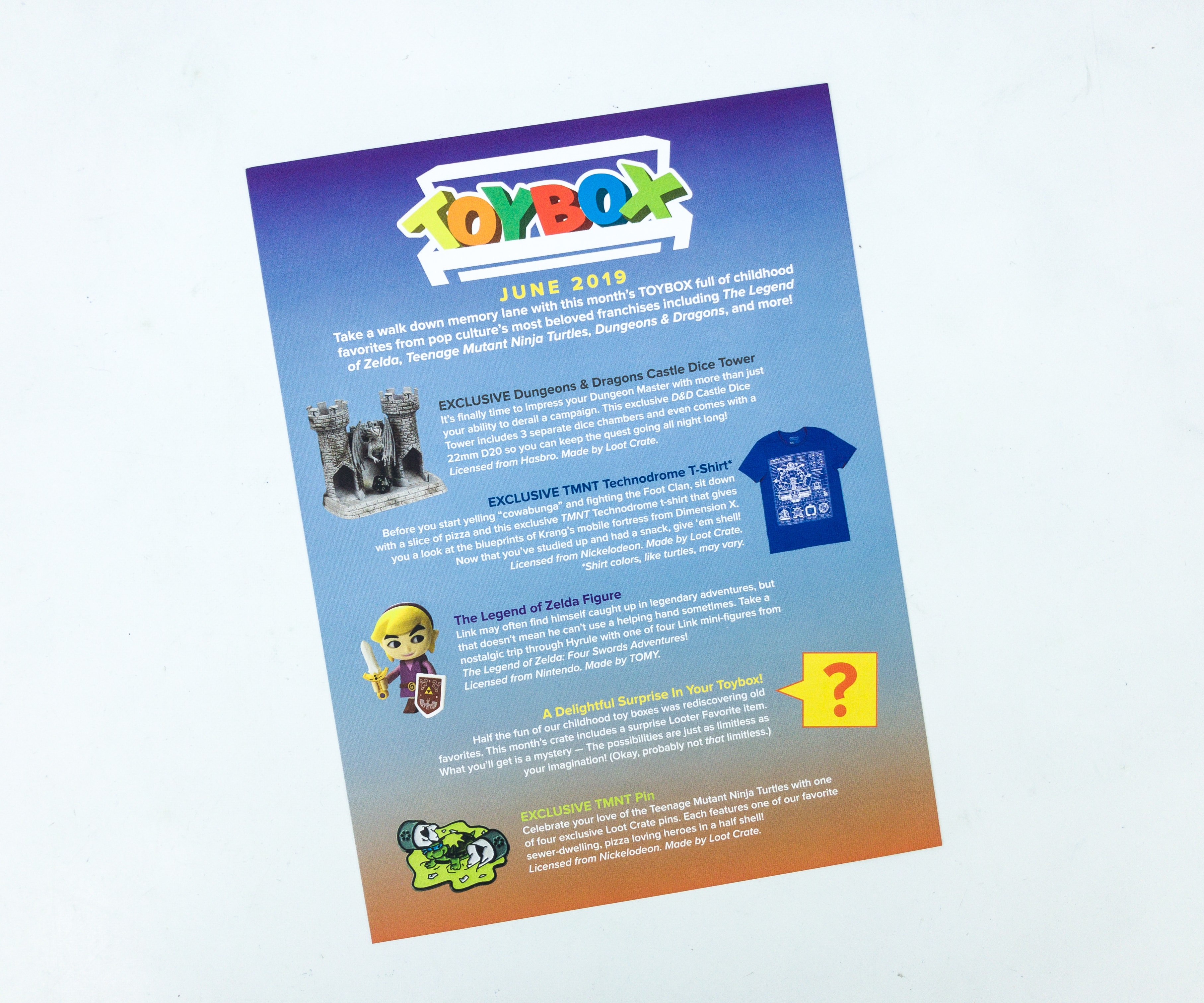 The crate also comes with an info card that lists all the items in the box!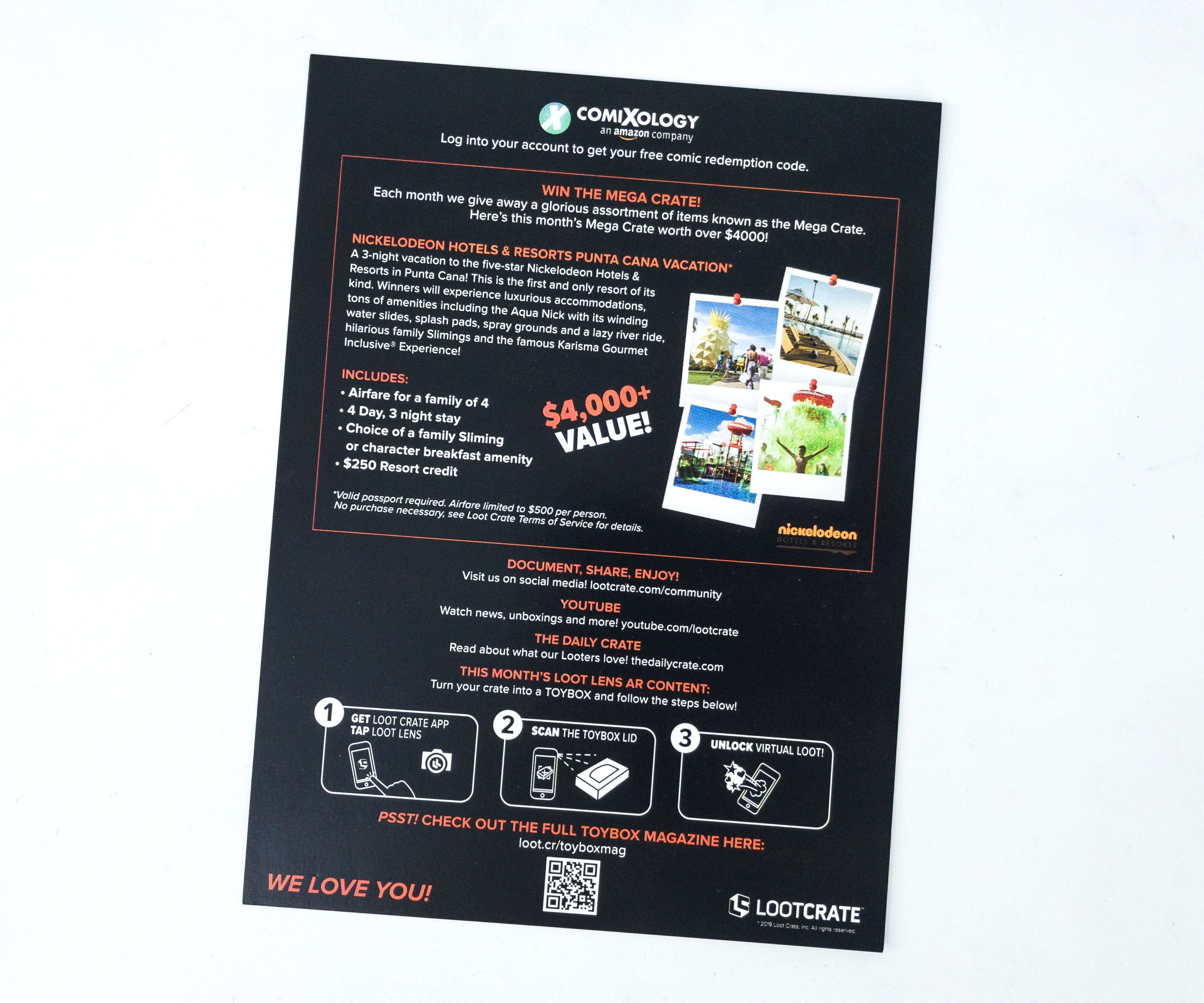 At the back of the card, there's a free comic redemption code. You can also win a Mega Crate. They even introduced us to Loot Lens, Loot Crate's new AR platform, and mobile camera app featuring virtual and interactive AR experience each month.
Everything inside my June 2019 LootCrate!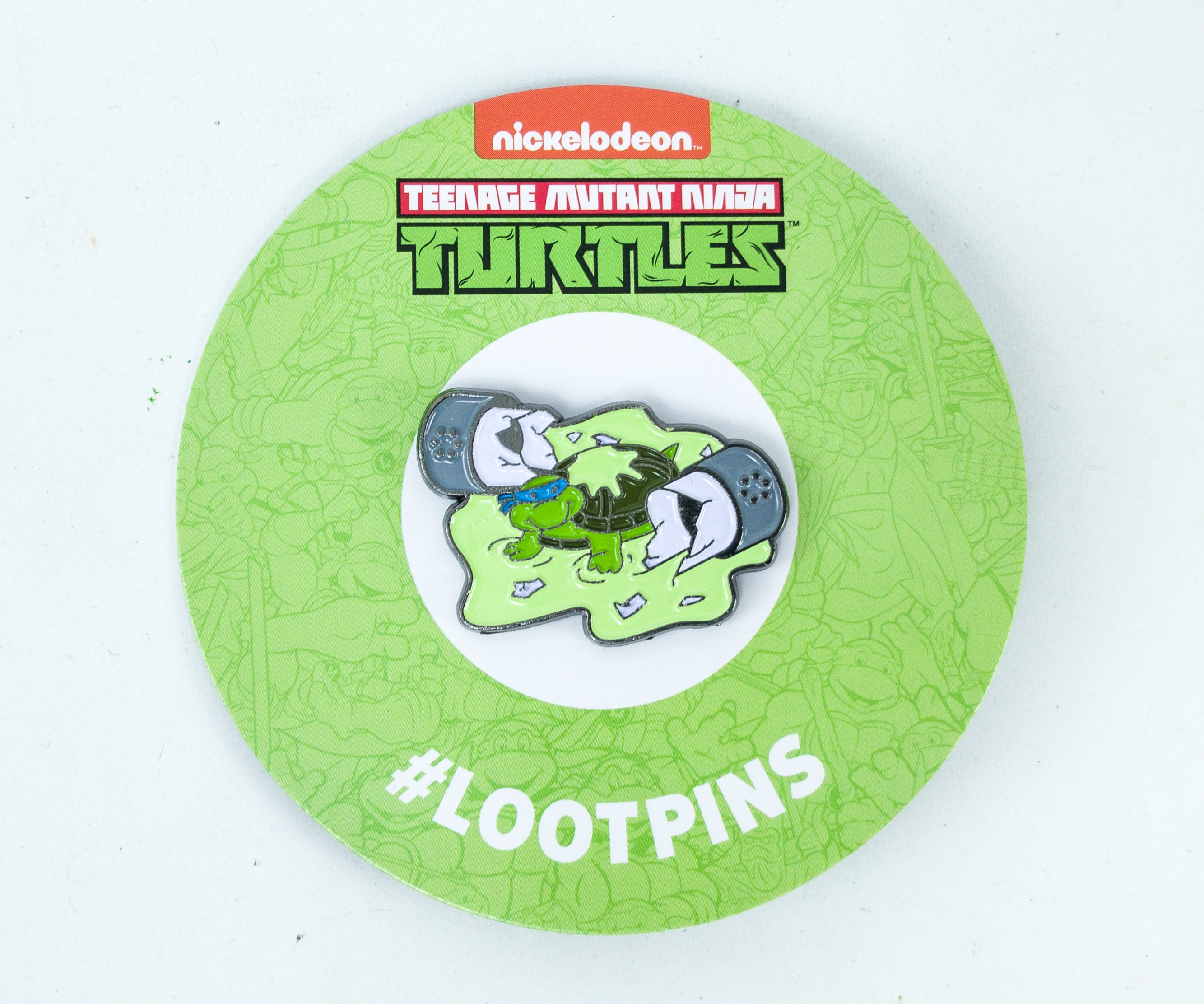 TMNT Pin. You can get one of the four Ninja Turtles for this month's pin!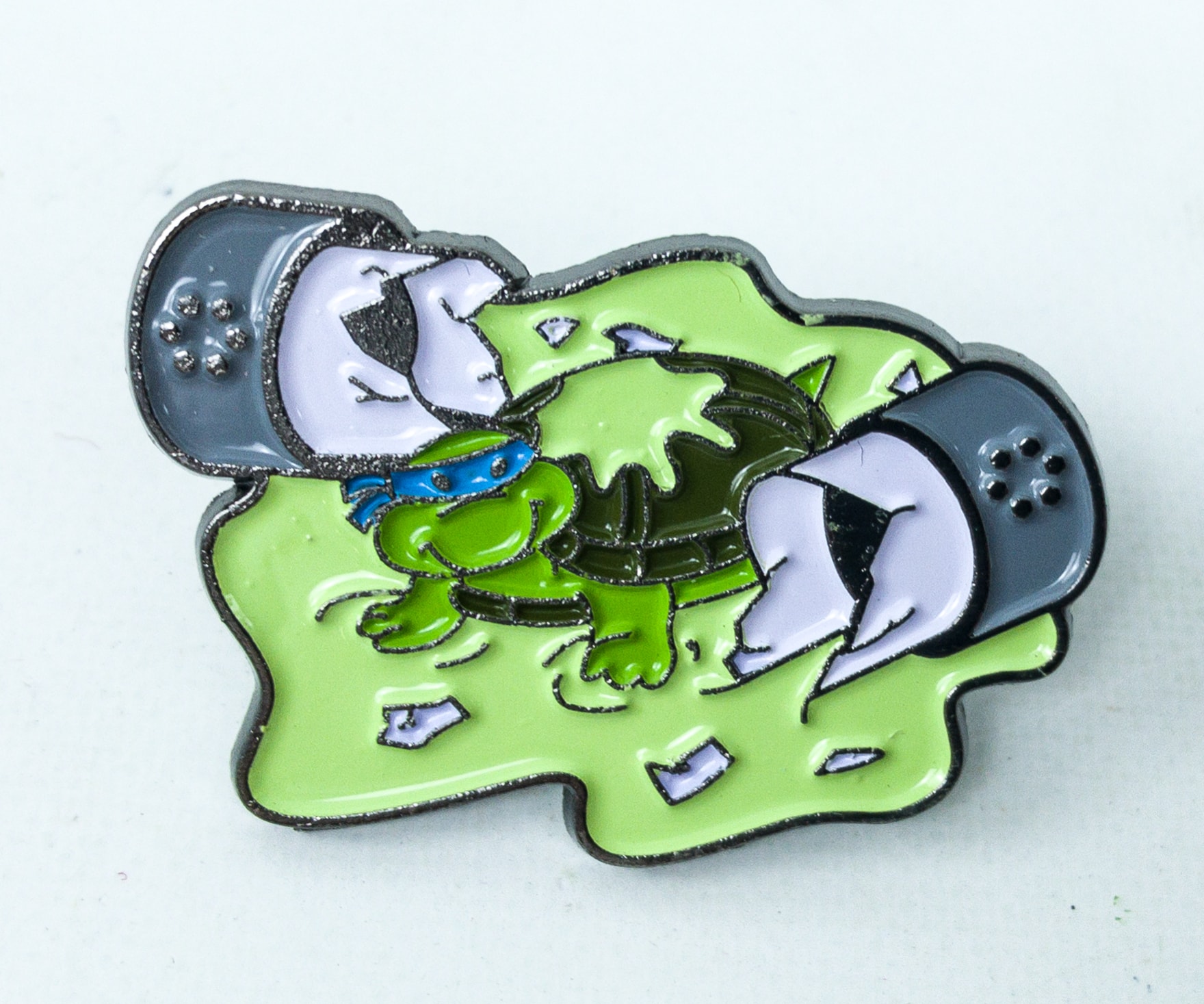 Since the turtle is wearing a blue mask, it means it's the TMNT's leader and the eldest turtle, Leonardo, in a half-shell!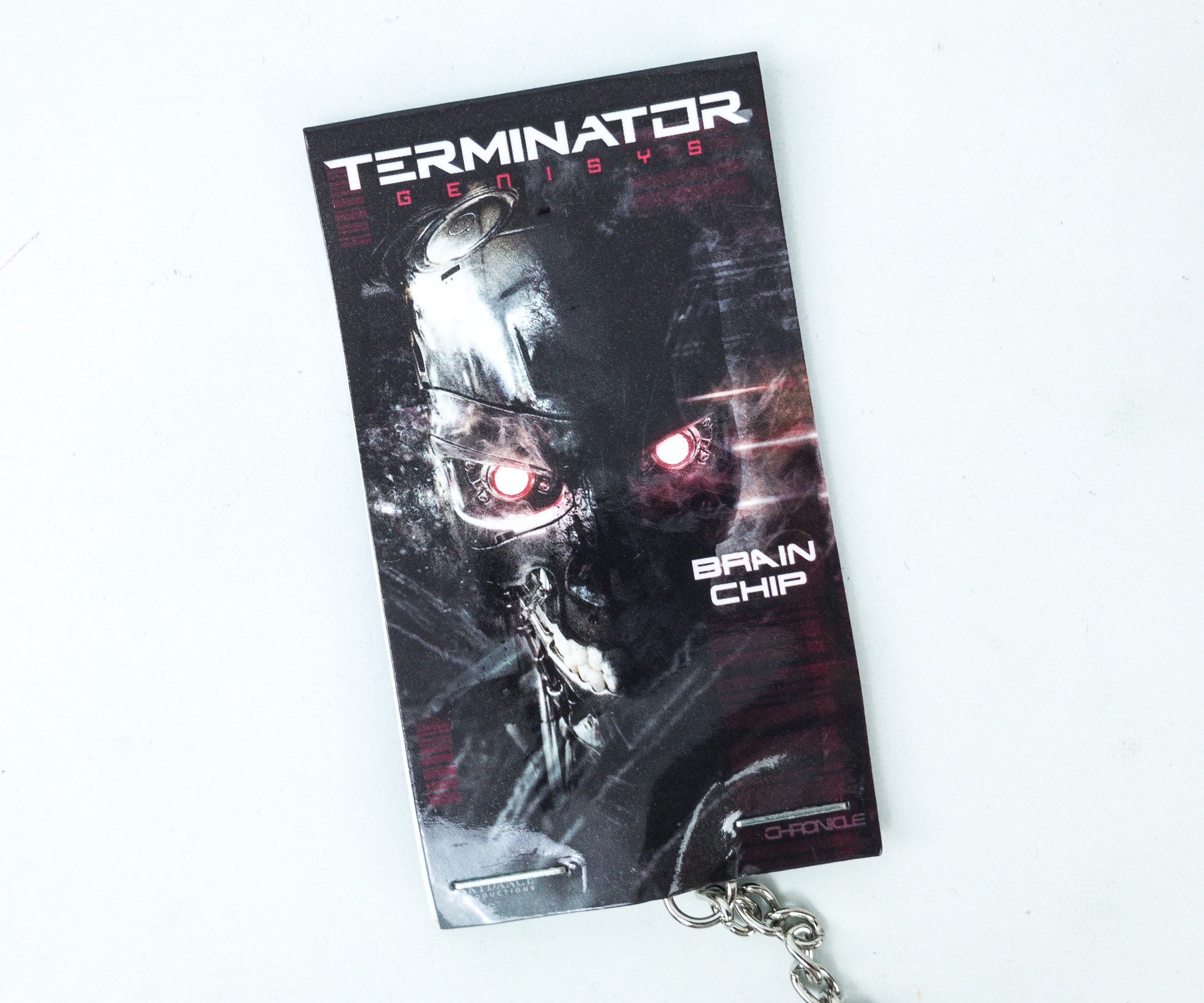 Brain Chip Keychain. For the keychain, I got a brain chip replica from Terminator Genisys! This is a repeat item from June 2015.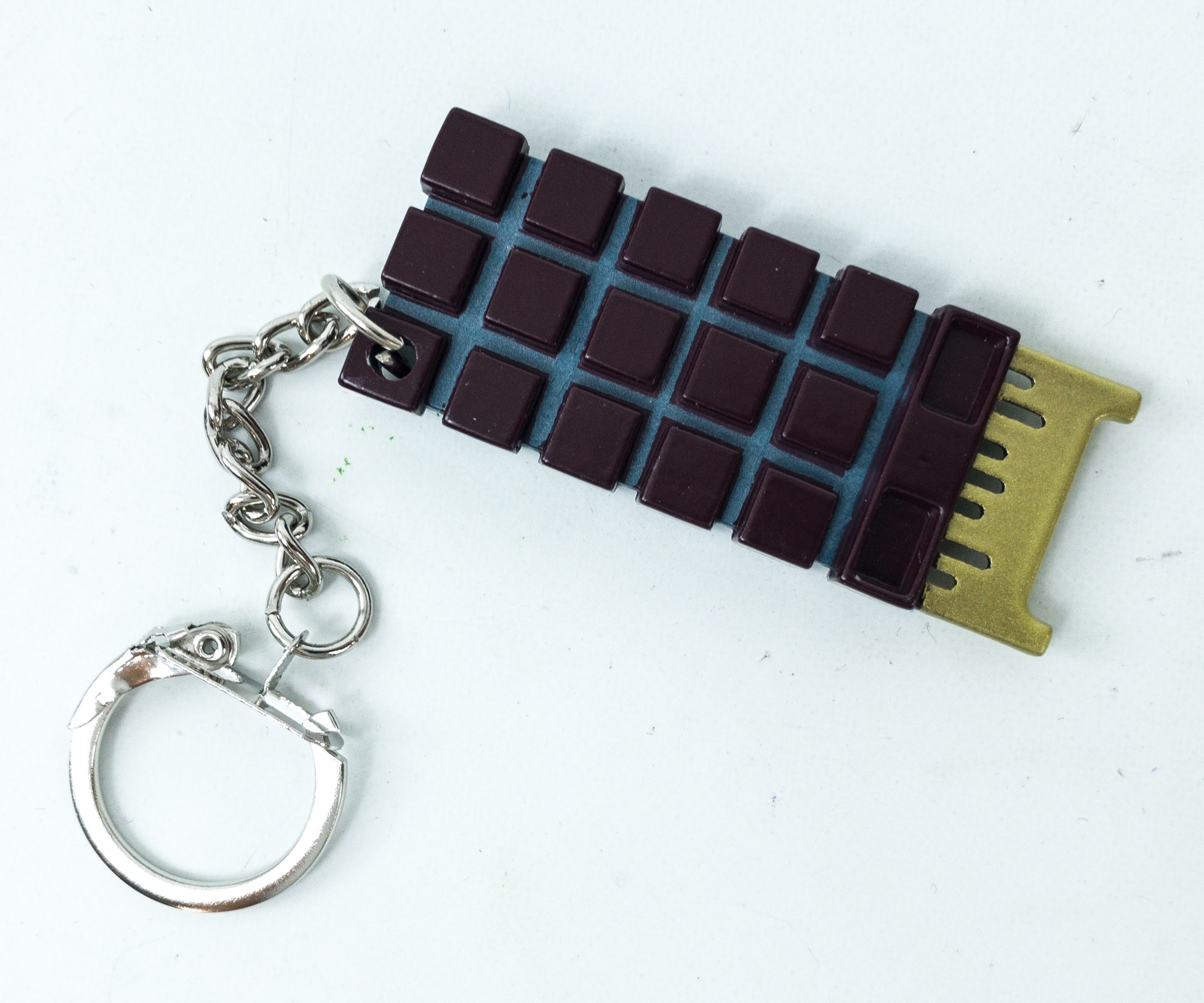 The brain chip looks like a bar of chocolate! Well, this item makes your Terminator's brain handy, and can go with your keys too! It comes with an open key ring that will lock it in place when you use it.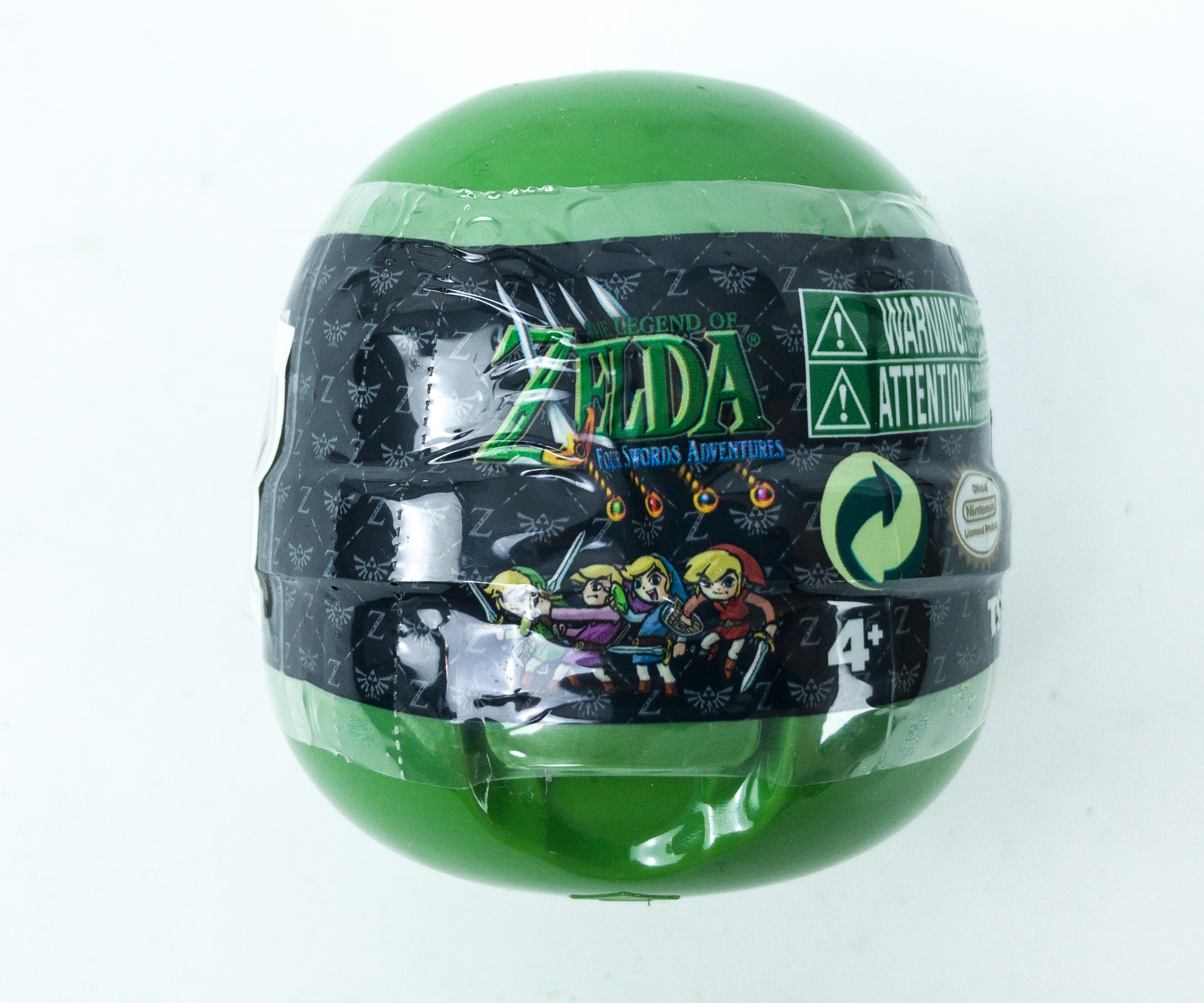 The Legend Of Zelda Figure. We got a mystery capsule featuring the Legend of Zelda!
You can get one out of four figures, and I got Link!
It looks like a LEGO mini-figure, but his head is relatively larger than his body. Also, it comes with Link's sword and shield.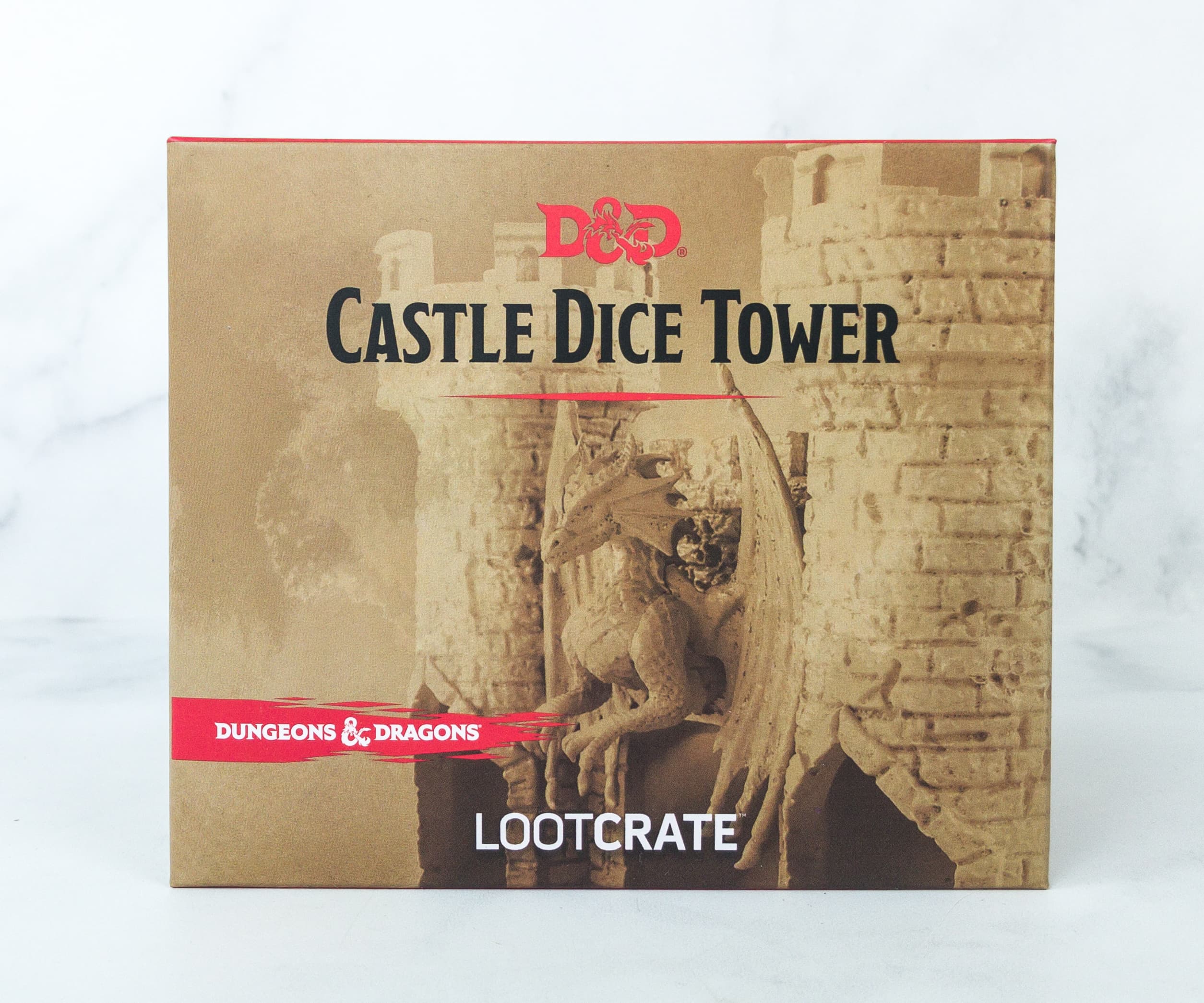 Exclusive Dungeons & Dragons Castle Dice Tower. I got really excited when I see this next item, it's from the game Dungeons and Dragons!
It's a castle die holder! It features 2 towers and a dragon at the center, plus a 20-face dice!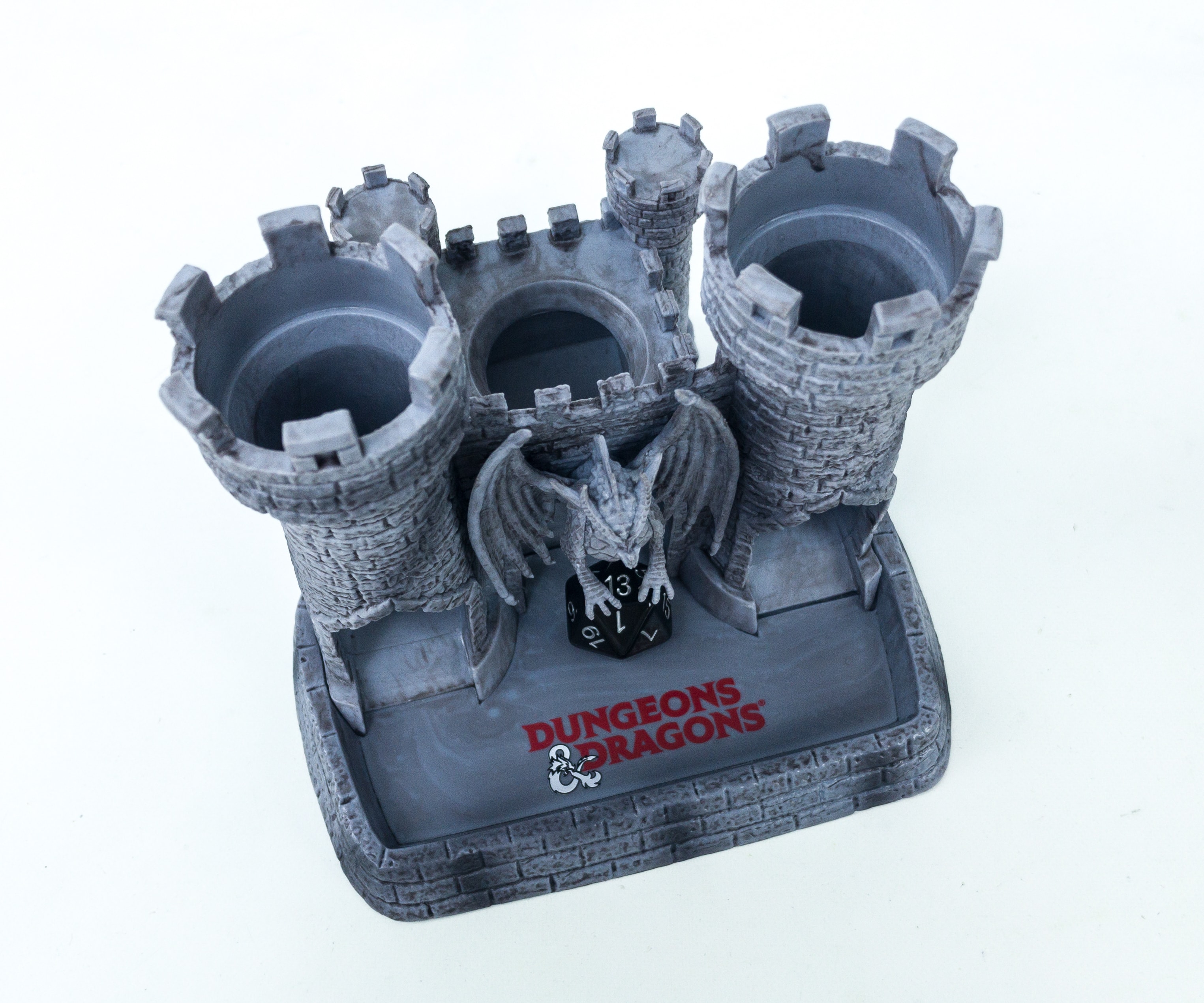 At the top view, it looks like the dragon is taking hold of the 20 face-dice! You can also see the three dice chambers.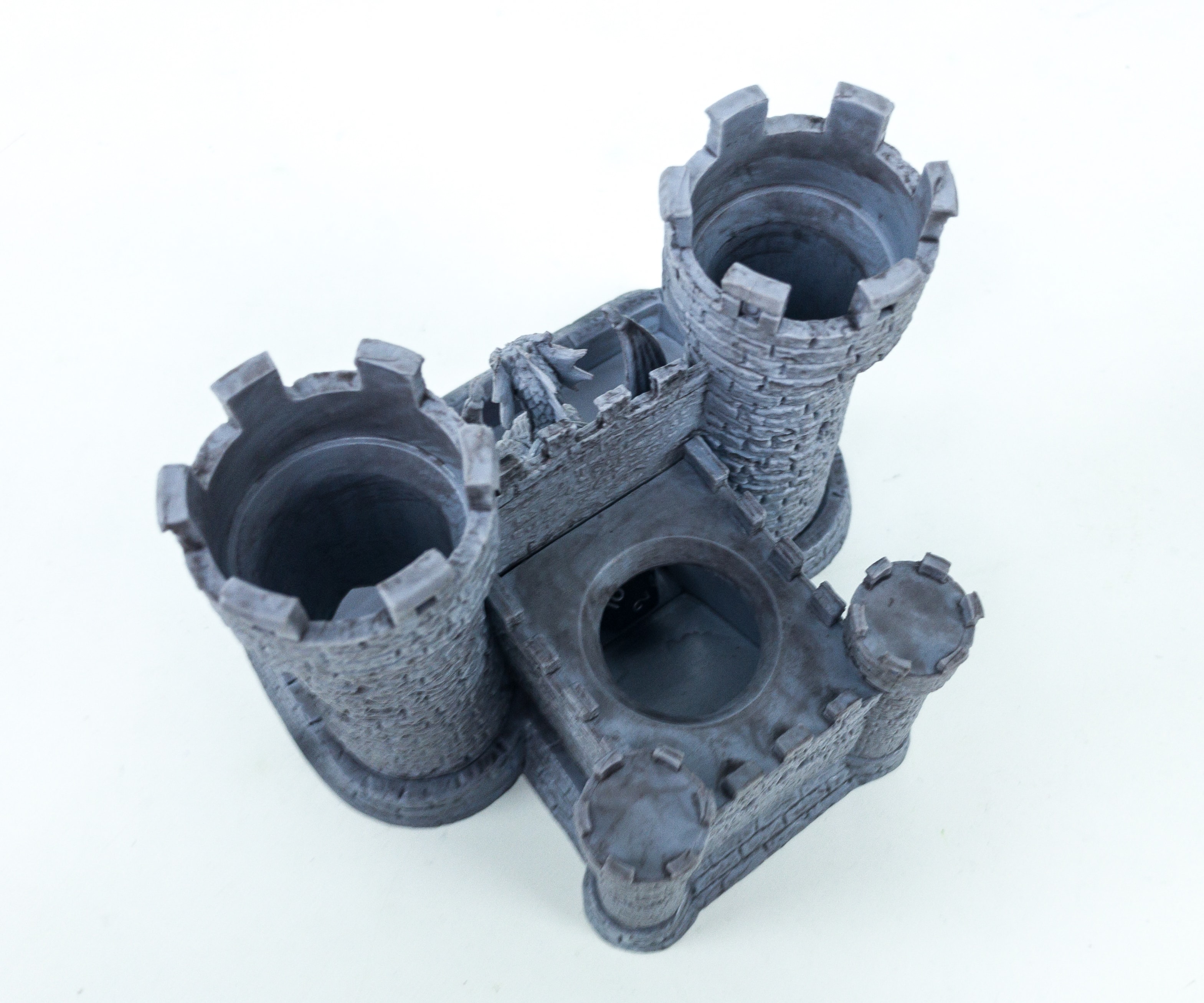 You can roll the dice on the slots on top and at the back and wait for it to reveal the face of the dice in front, just below the dragon figure!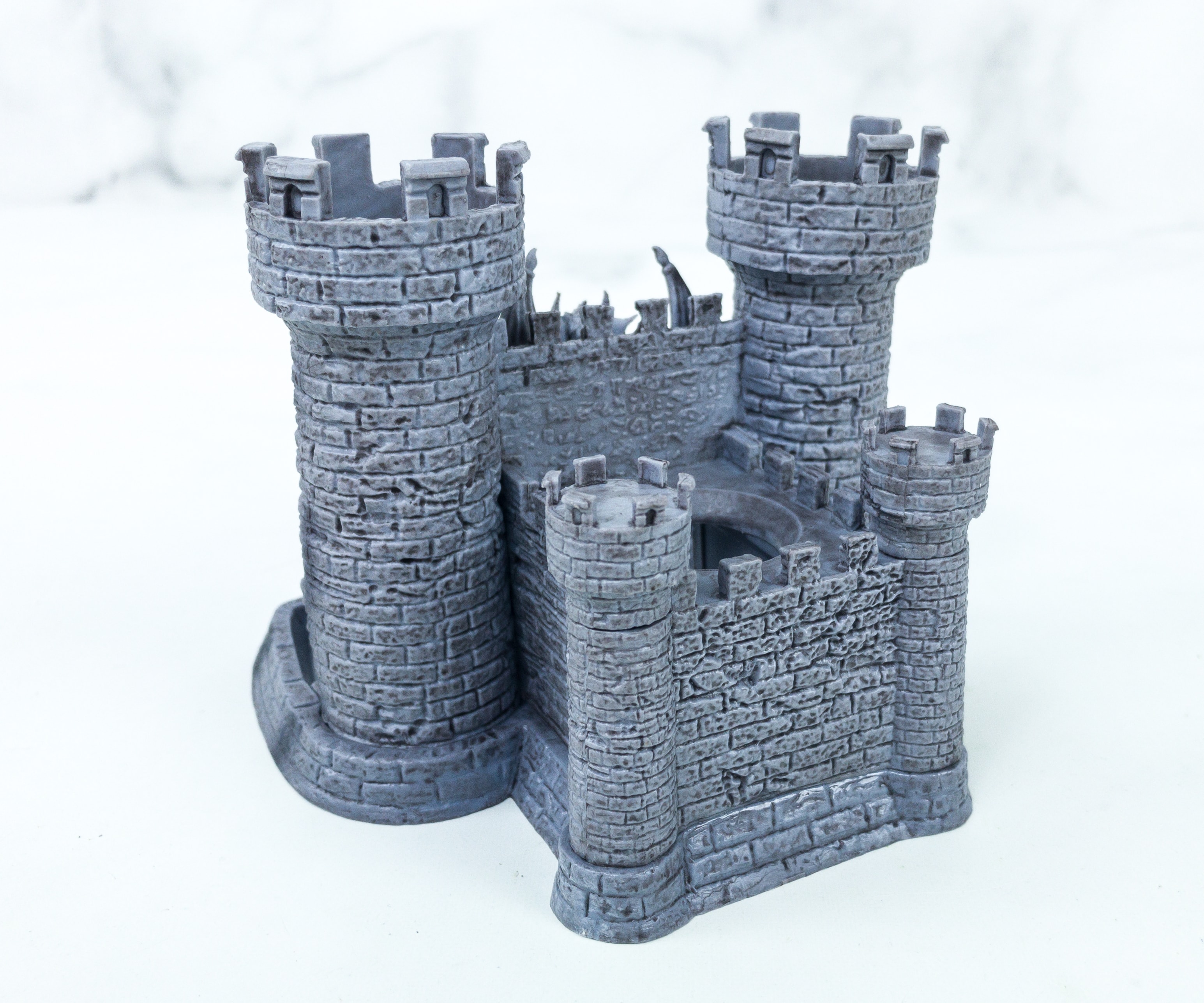 The slot at the back also has two smaller towers, making it look like it's being held by towers at each corner.
TMNT Technodrome T-Shirt. This month's shirt looks like a blueprint of something, and it's the Technodrome from Teenage Mutant Ninja Turtles!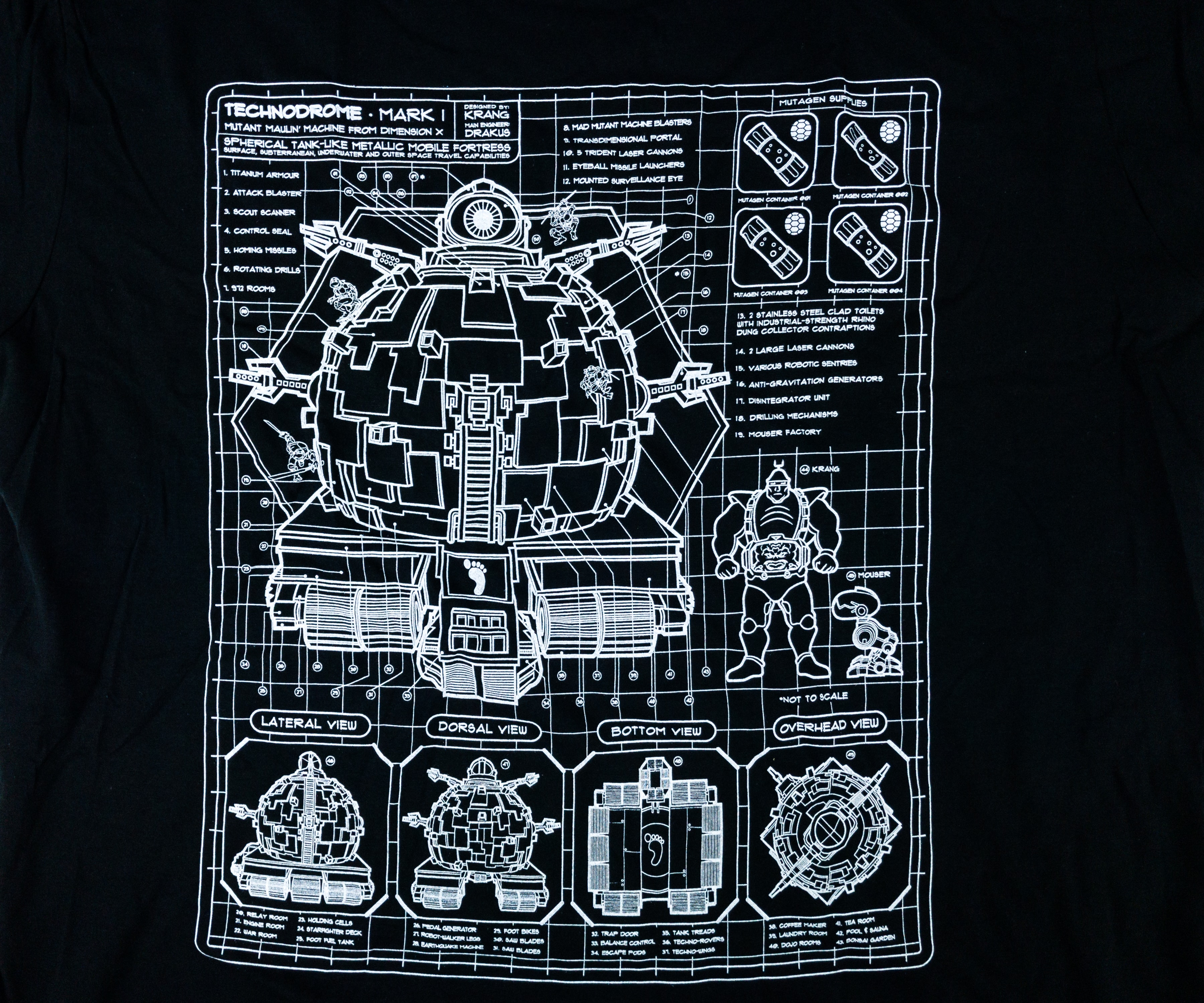 The Technodrome is a semi-spherical, tank-like mobile fortress operated by different incarnations of the Krang. The print even features its lateral, dorsal, bottom, and overhead view, so you can really see how the drome looks like. They even included its different features!
It's another great crate and I'm really happy with all the items that I got! My favorites are the D&D dice tower and the Technodrome shirt! I like how useful is the tower as we can also use it not just for D&D, but for other board games as well. I also like the blueprint-like design of the shirt, and it's black! Black shirts are my favorite that's why I love this month's included wearable! There may be fewer items but they're actually all cool. The box came in very late but they're finally starting to ship late boxes.
What did you think of this month's Loot Crate?