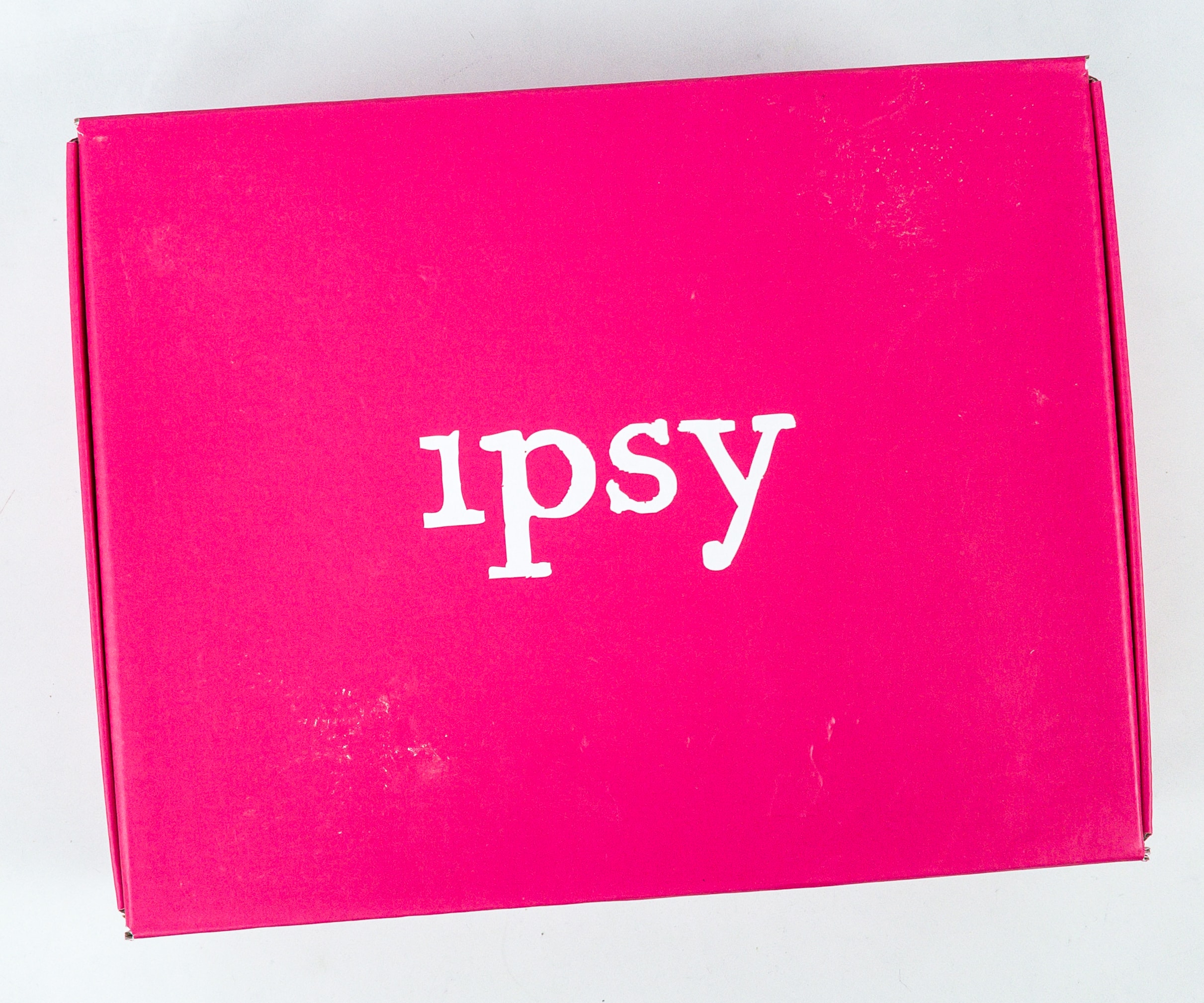 Ipsy Glambag Plus is the upgraded version of the monthly Ipsy Glam Bag. For $25 a month, it contains 5 full-size products from brands you love, plus a deluxe makeup bag with every third shipment. The promised value of each box is $120 worth of products. It will contain variations, but there are far fewer compared to the regular Ipsy Glam Bag. Be sure to continue to rate and review your bag to help personalize it to your needs. Check out our Ipsy Glam Bag explainer to find out every detail of this subscription!
ICYMI, the makeup bag is returning to this box – every month, starting next month!
The items were cushioned with yellow foam.
The items arrived in perfect condition.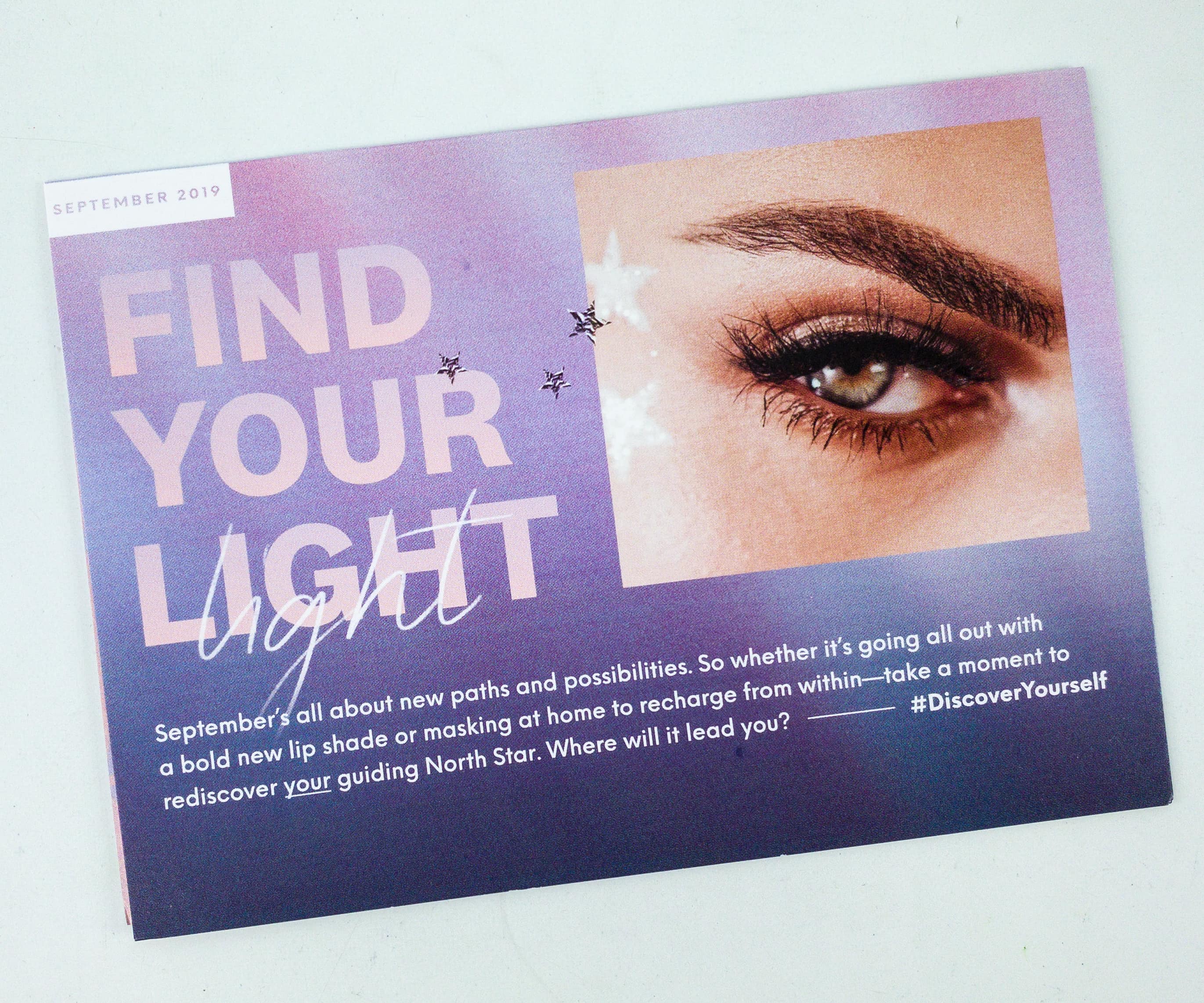 The theme is Find Your Light!
There's also an announcement from Ipsy and it's about Glambag Plus new features. According to them, starting on September 24, subscribers will be able to choose 5 products and up to 5 add-ons. The Glam Bag will be back as well!
On the other pages are the product details along with their retail value. They even include a beauty tip for every item!
Everything in the box!
Ciate London Extraordinary Translucent Powder ($22) Making my makeup last longer is a challenge before I knew this translucent powder existed! It does a good job of setting my makeup and keeping it fresh. No fine lines and creasing either. Paired with my favorite concealer, this gives me an instant flawless look.
The box tells us how to use the product effectively. If you have time to spare, you can bake and set your makeup using this powder. Just apply generously, leave on for 3-5 minutes, and then sweep off the excess. If you prefer a softer and a matte finish, it's best to dust off the powder using a brush.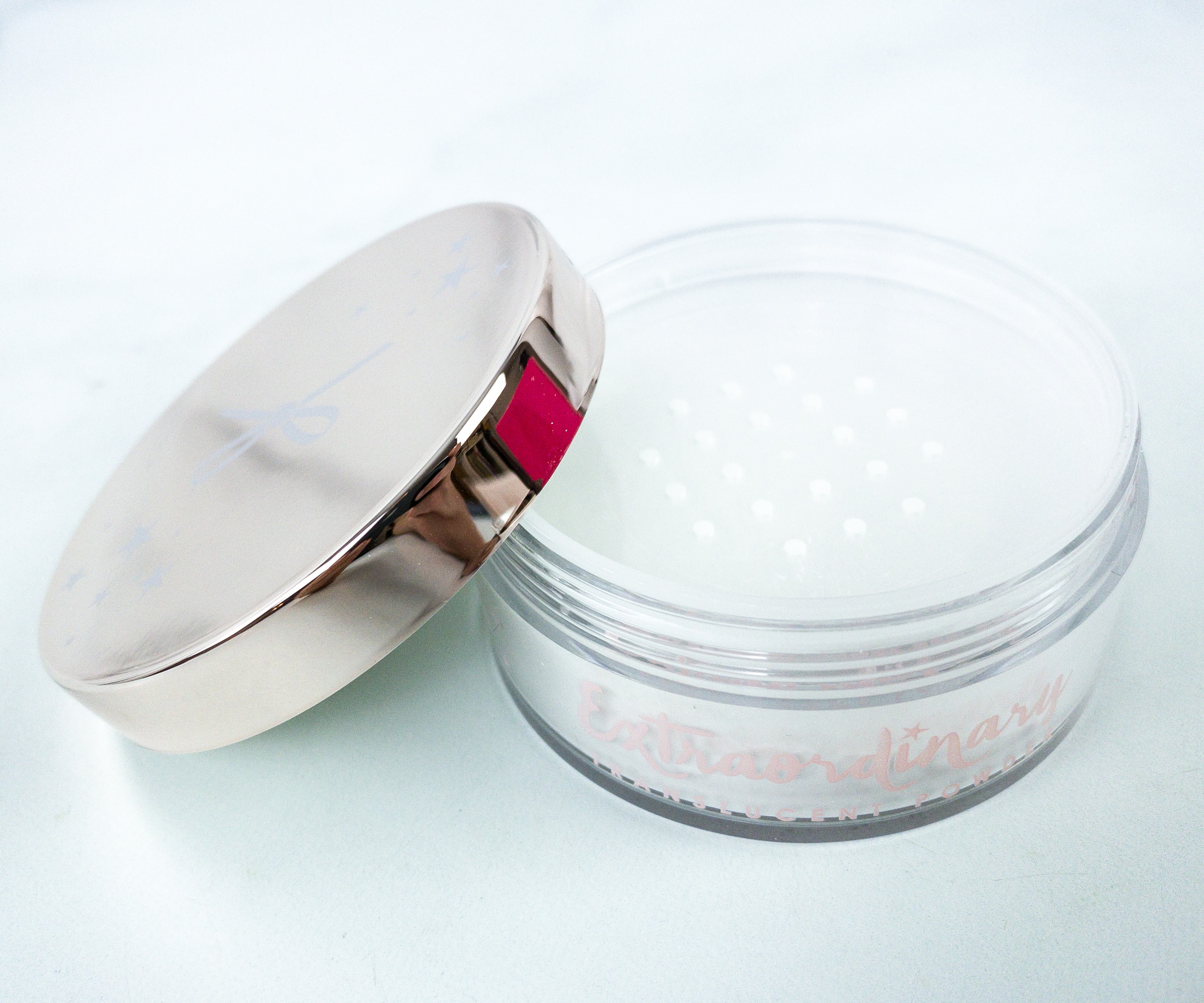 The product was packed in a loose powder mesh container. I love the rose gold-colored cap!
Glamglow TropicalCleanse Daily Exfoliating Cleanser ($34) Powered by fruits, this cleanser gets rid of dirt and oil from your skin minus the adverse effects like drying or redness. The formula is ideal whether for normal, dry, combination, and oily skin types. It also minimizes dullness, uneven texture, and enlarged pores. Scrubbing it on my face made me feel so good and refreshed. The scent is a bit strong, which might be off-putting for others.
Illamasqua Antimatter Lipstick in Cosmic ($24.96) Part-matte and part-satin, this lipstick glides smoothly on my lips like no other and then stays on without transferring! I got it in Cosmic, a neutral pink shade perfect for creating a fresh and chic look. It has good color coverage as well.
OFRA Cosmetics OFRA x Madison Miller Squad Palette ($35) This cute palette includes 2 highlights and a blush, some of the most basic stuff you need if you want to keep yourself dolled up even when you're busy and on-the-go.
As expected with OFRA palettes, these are buildable, blendable, and well-pigmented.
The highlighters are both lovely. One is a champagne rose-gold and other is an icy rose. The blush is a dusty pink nude. All of them are versatile and ideal for everyday use.
Wander Beauty Frame Your Face Micro Brow Pencil in Taupe ($21) Infused with vitamin E and plant oils, this retractable brow pencil glides smoothly and leaves a refined finish. I got it in Taupe!

The tip of the pencil is thin, so it's easier to manage when shading sparse areas on your brows. On the other end is a spoolie that you can use to comb your brows after shading it with the pencil to make it look more natural.
Ipsy Glambag Plus is getting better every month with full-sized beauty and skincare items! I'm pretty happy with my new makeup stash, which includes a brow pencil, a portable palette with highlighter and blush, and a gorgeous lipstick. They even included a translucent makeup setting powder, which I really love and enjoy using because it prolongs my makeup and keeps me fresh all day long. There's only one skincare item this month, an exfoliating cleanser. It might not be everyone's cup of tea because of its scent but it does its job pretty well. This subscription certainly didn't disappoint with its content and value! I hope they keep up the good work!
What do you think of Ipsy Glambag Plus?