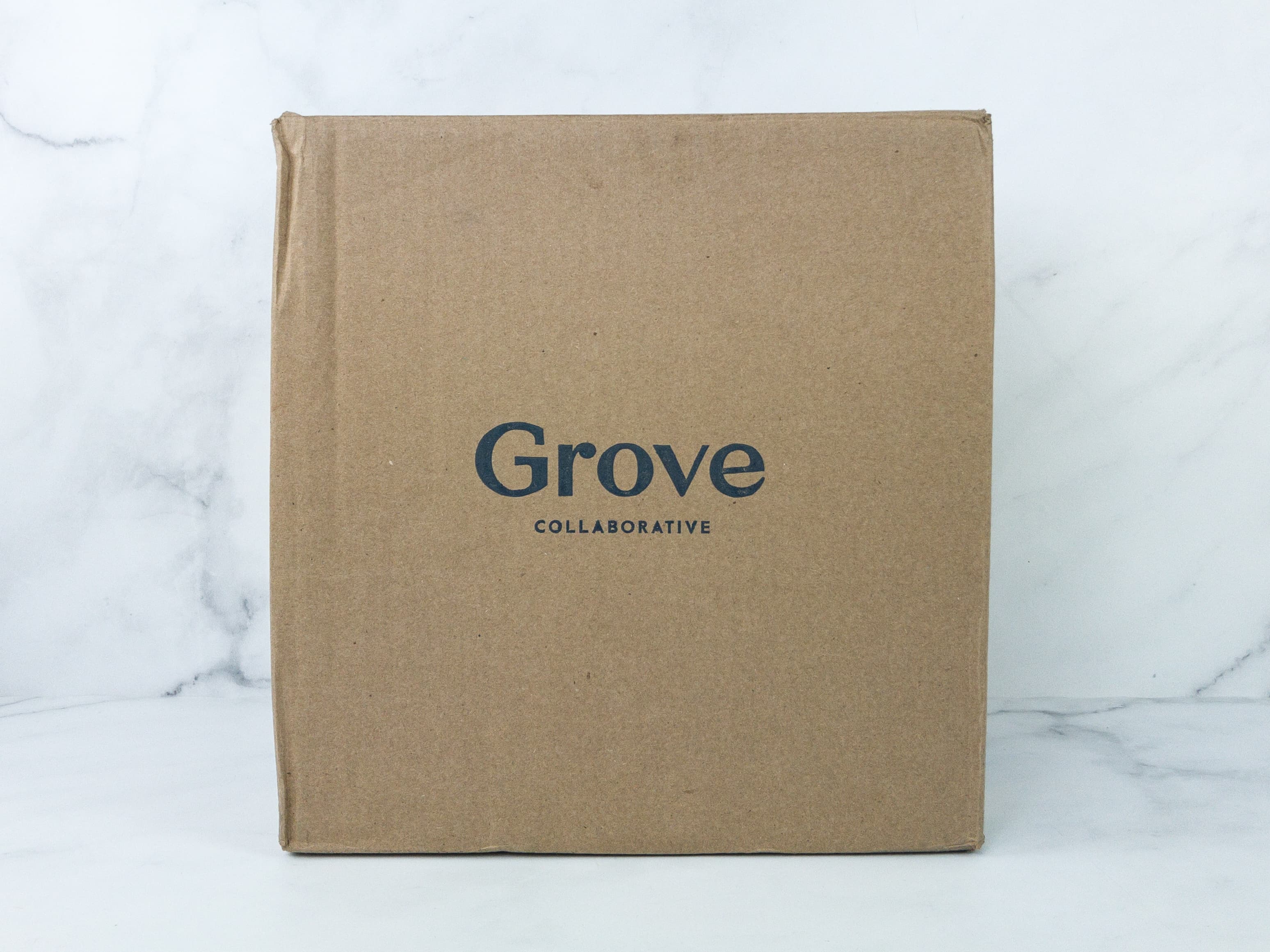 Grove Collaborative is an eco-friendly subscription service that allows you to quickly pick your favorite high-quality cleaning and household supplies and set up a customized schedule for their shipment to you. Grove Collaborative carries a variety of brands including Method, Mrs. Meyers, Seventh Generation, Preserve, and more, including their own house brand. You can see right on the box that they're a Certified B Corp – this means that they meet certified standards for prioritizing social, environmental, and community wellbeing!
When you sign up for Grove, after your FREE 60-day trial, the VIP membership automatically renews for the $19.99 year rate. See more on that below!
DEAL: When you start your subscription with a $20 purchase you'll get a new subscriber Mrs. Meyer's Fall Bundle FREE.
You might also qualify for additional free bonuses depending on your order size!
Here's how Grove Works:
Your bundle will ship every 30 days, with items selected based on your use frequency. You can switch this around at any time.
You'll pay the cost of the products (you can see the details on every product on the Grove Collaborative site), plus a $2.99 shipping charge.
It's super easy to skip, move around your dates, and change your products!
Your bundle needs to meet the order minimum! $10 for the regular automated shipment, $15 if you select Ship Now and you're a VIP Member, $30 if you select Ship Now and you're not a VIP Member.
The VIP membership fee is $19.99 annually. When you sign up you'll get a 60 day free trial to see if it's right for you.
With the VIP membership you'll get early access to exclusive and new items, extra bonuses, and more!
If you don't want the VIP membership, you'll be reminded via email before its charged – just be sure to follow up that you're not interested.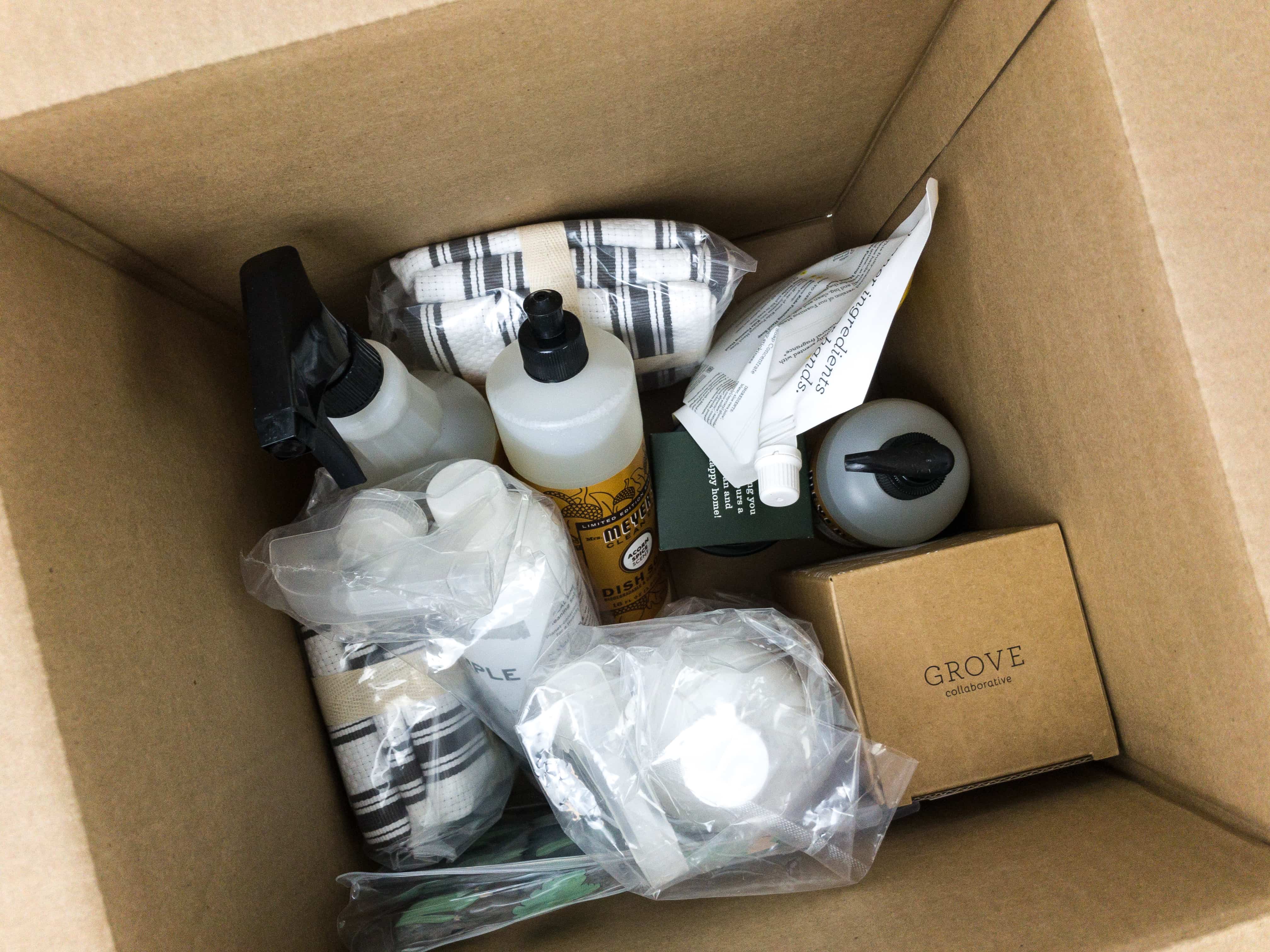 The box is jampacked!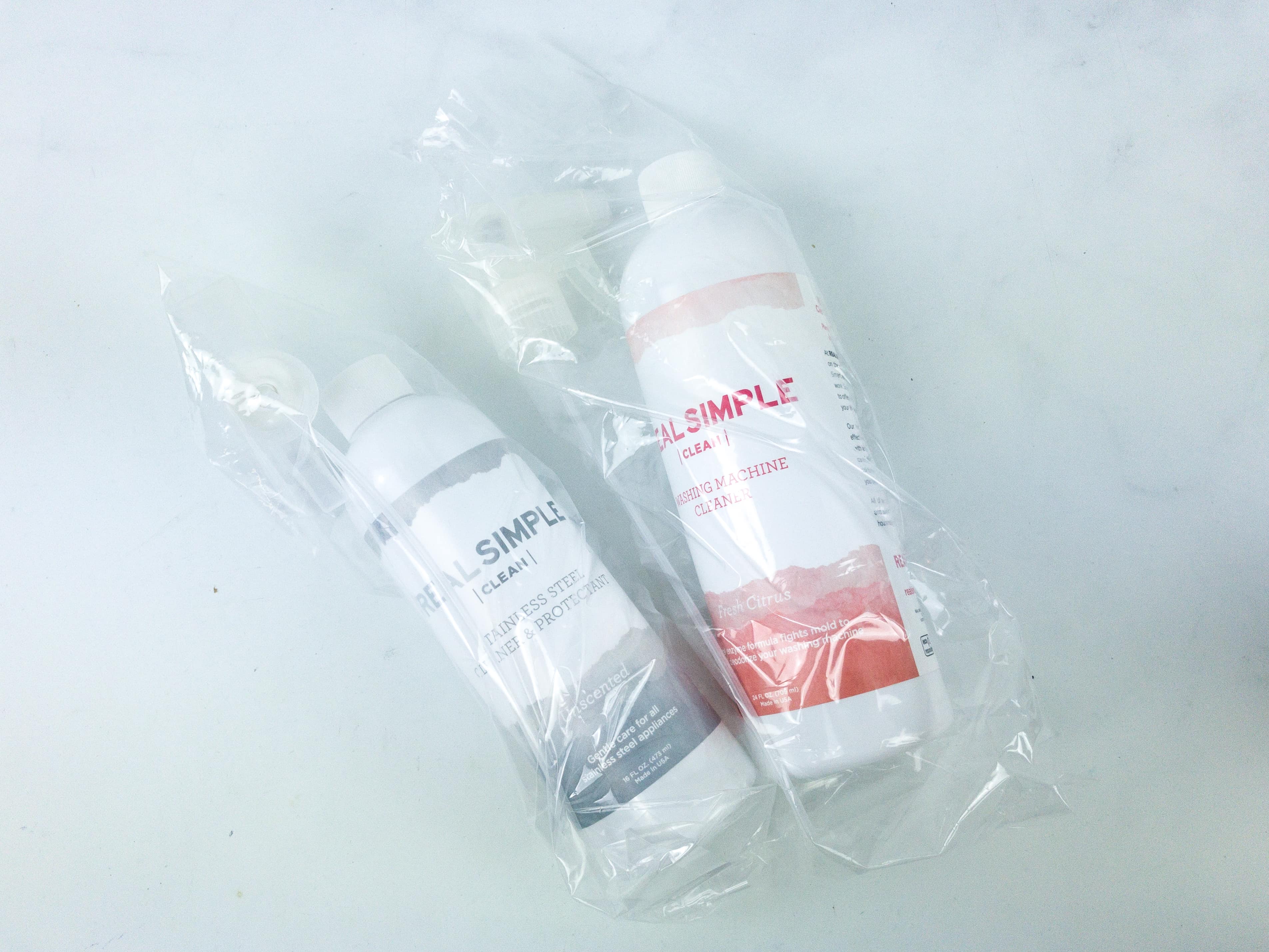 Some of the items are packaged protectively to avoid spills.
They also included a booklet that features what's new this Summer!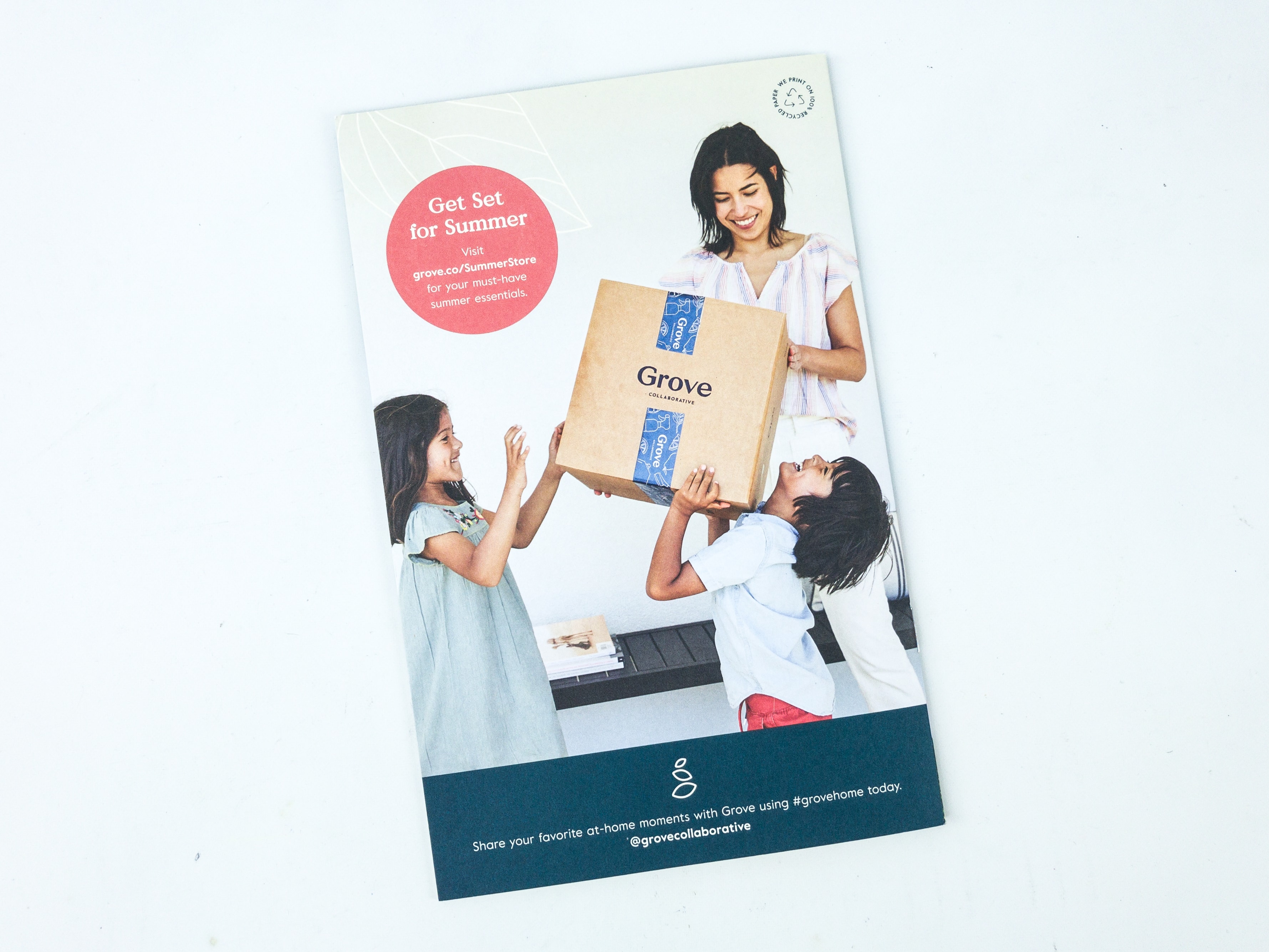 They encourage you to share your favorite at-home moments online using #grovehome.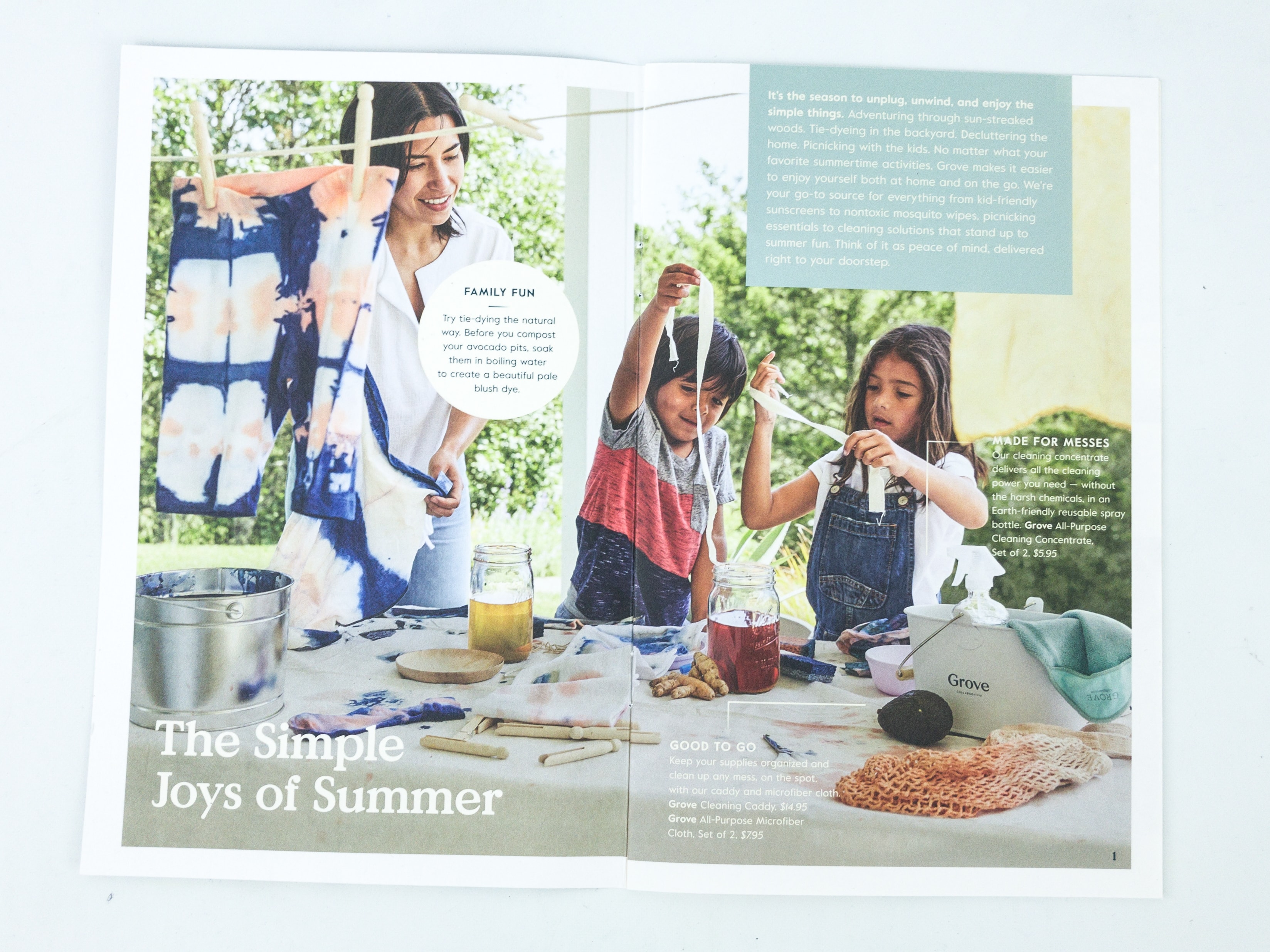 The mini-magazine is a nice read as it gives us tips to have the simple joys of the season!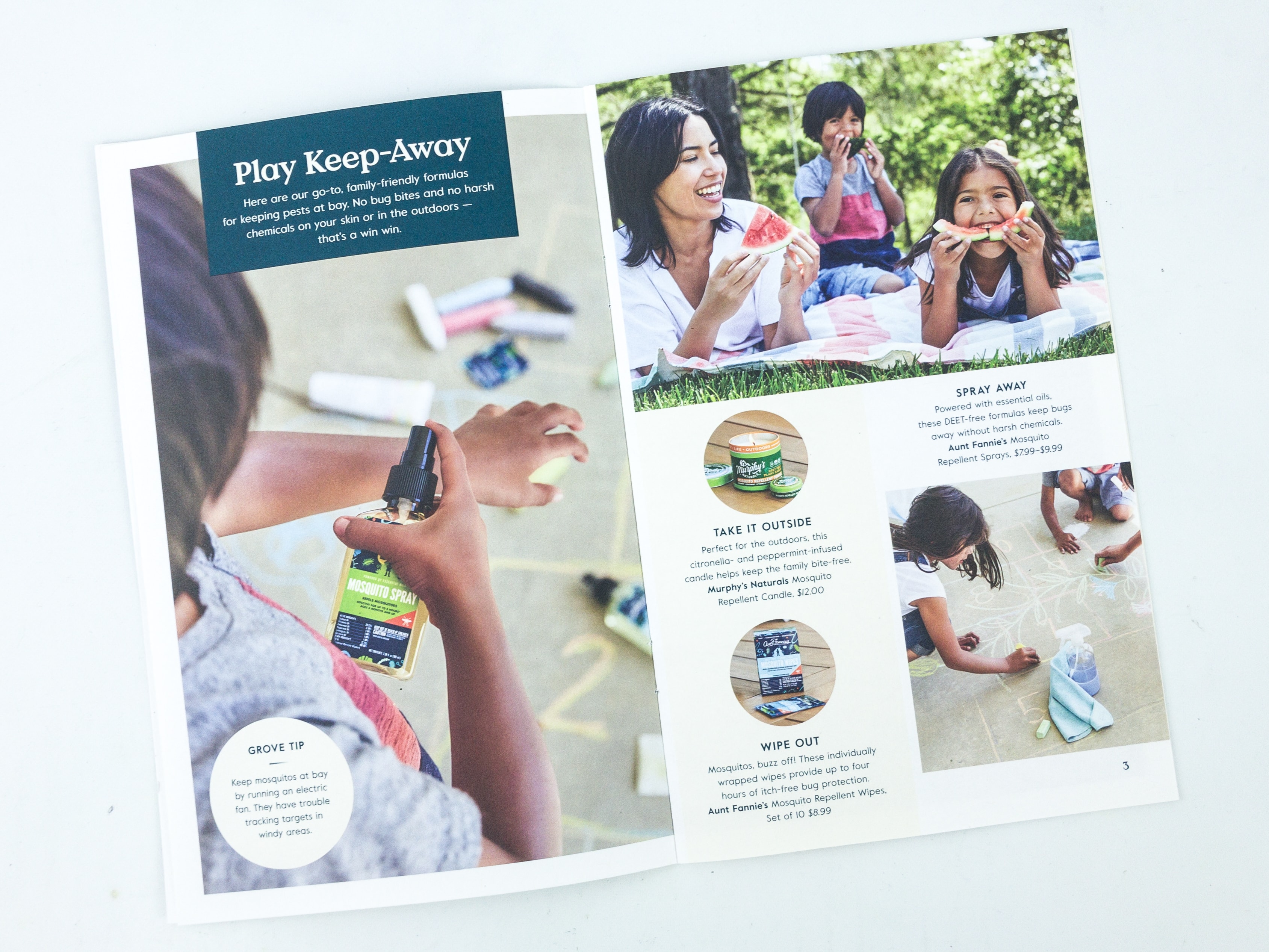 Here's a feature about keeping pests at bay!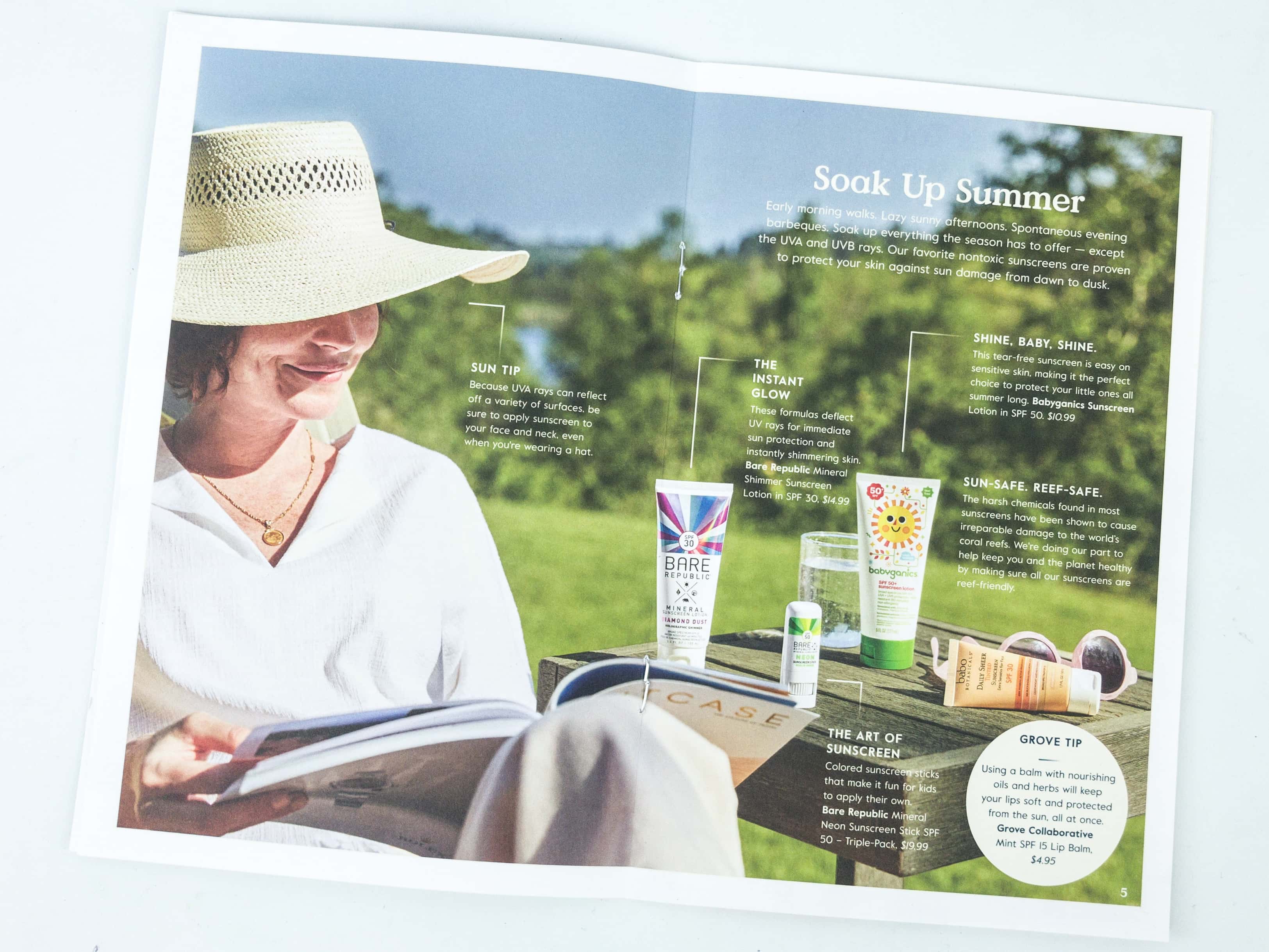 There's even a list of the most useful products for summer.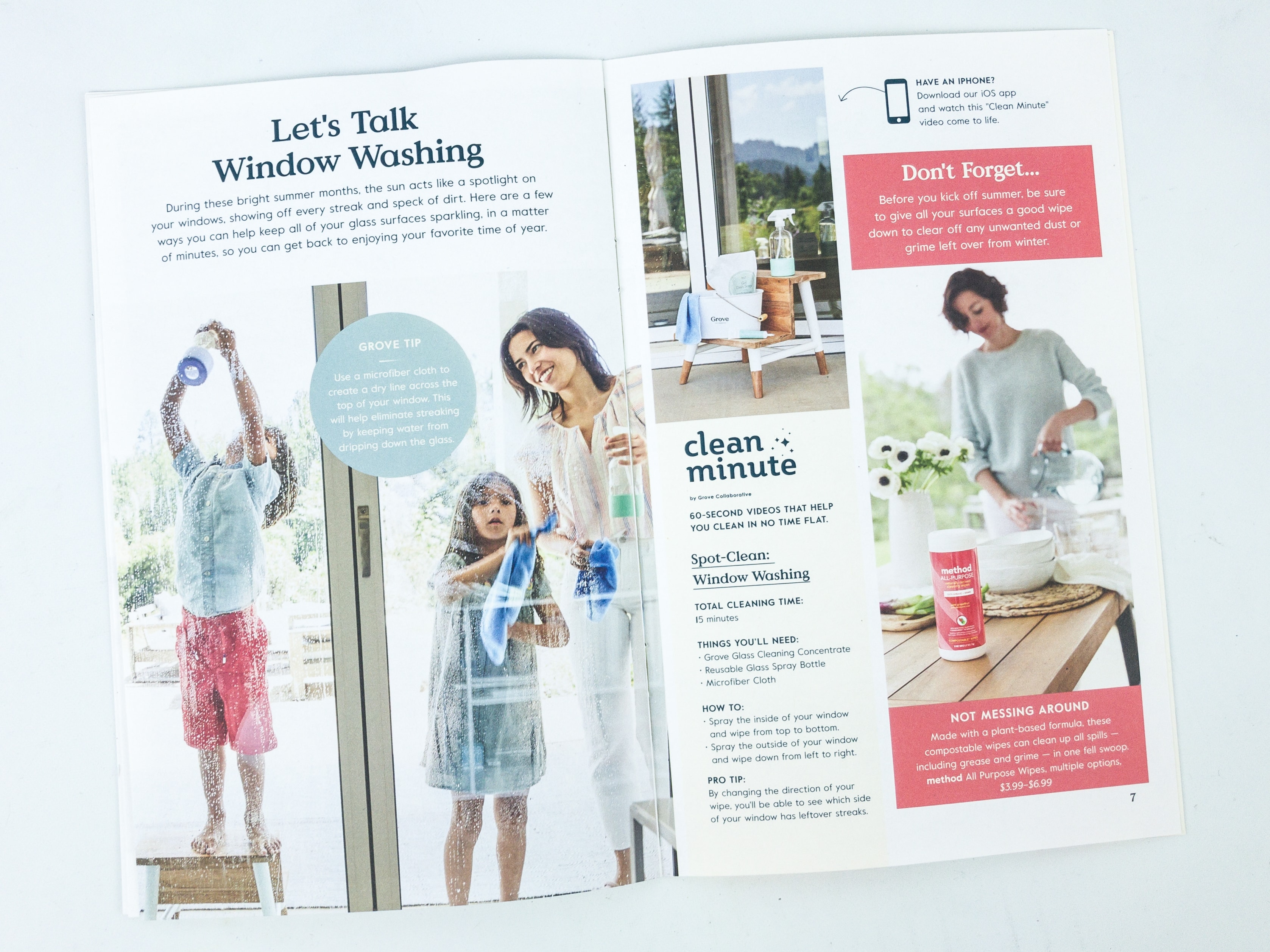 Another feature is about how to clean the windows!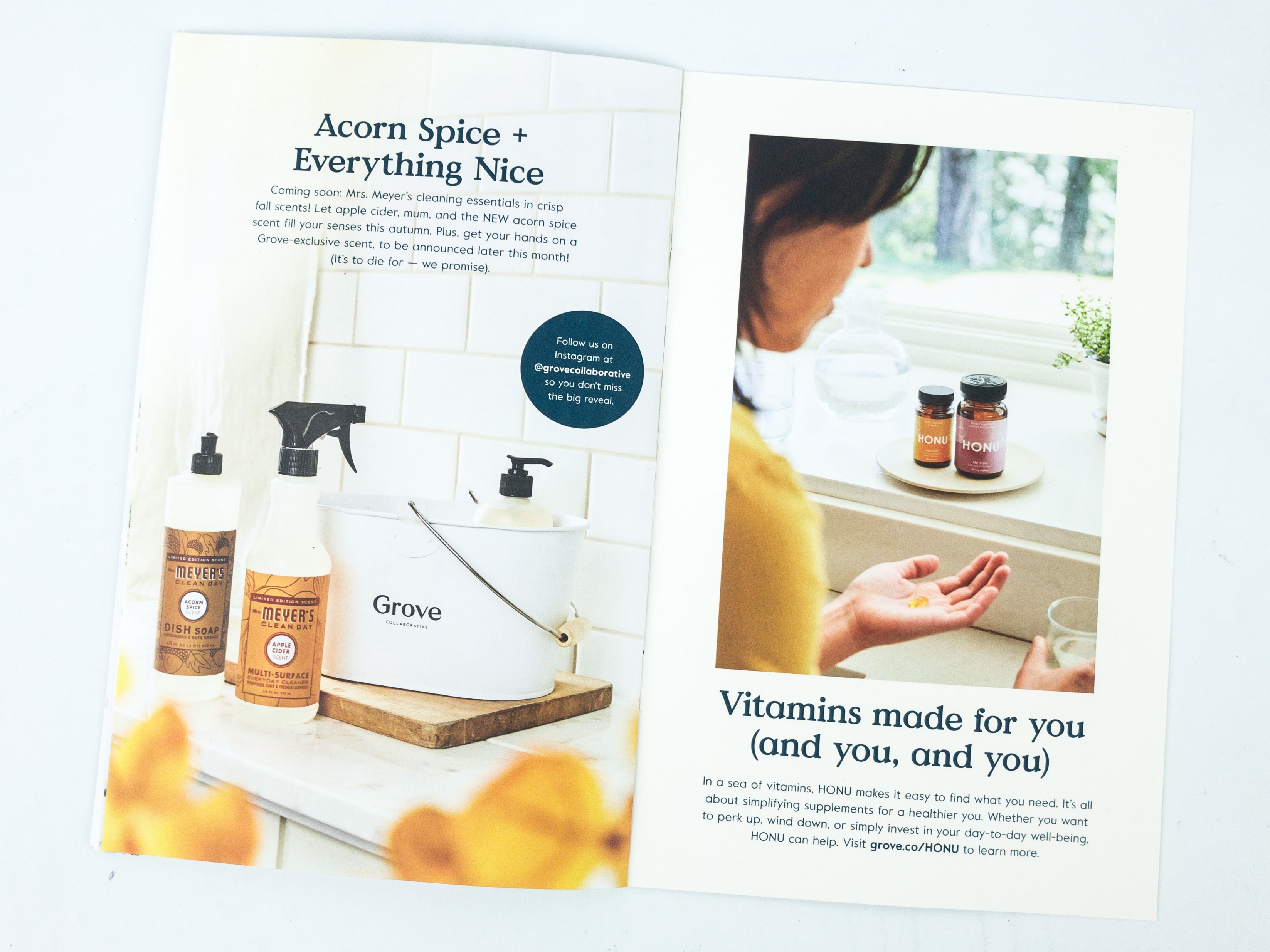 Lastly, there's an ad about HONU, which is a supplement also available on Grove.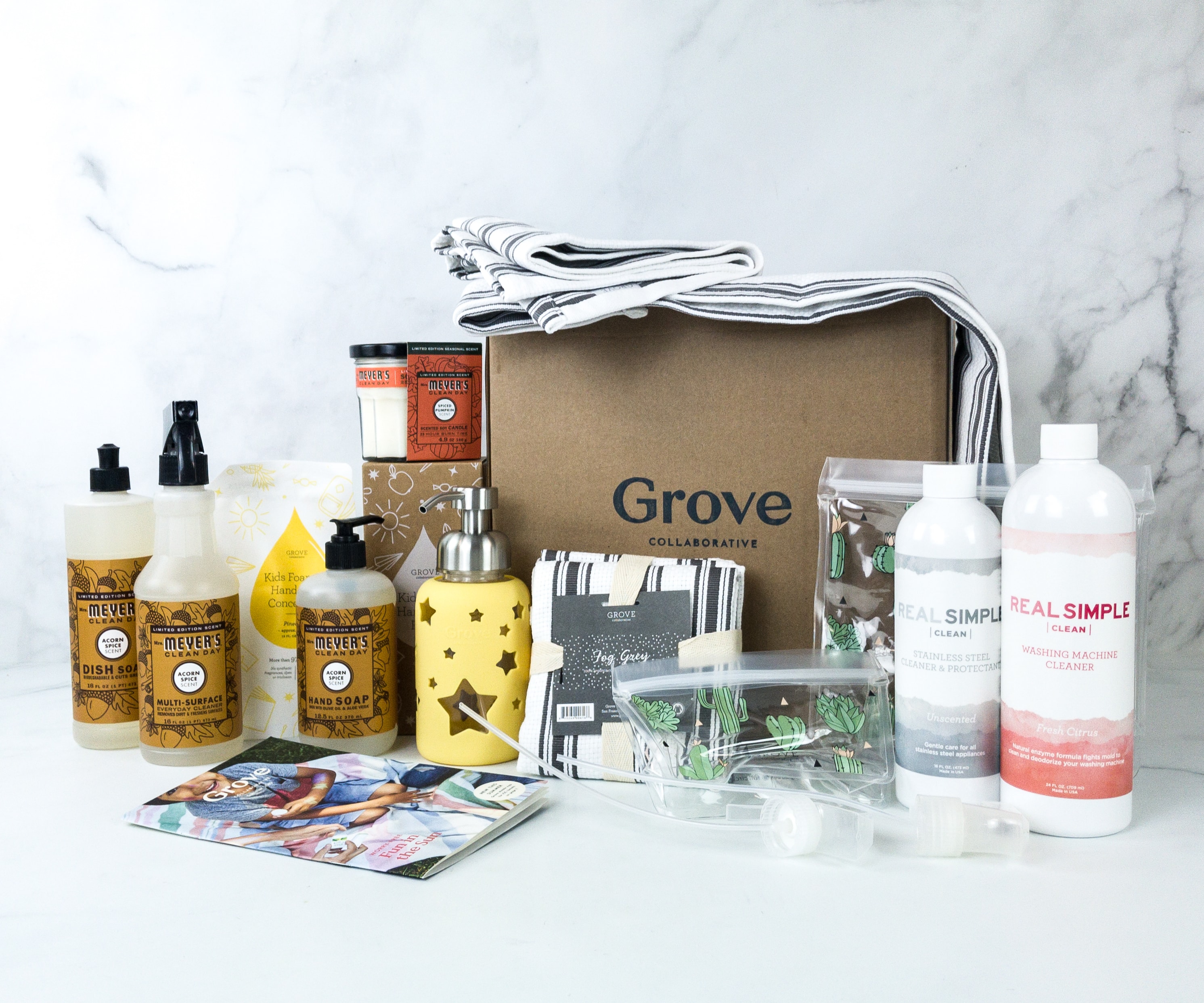 Everything in my box!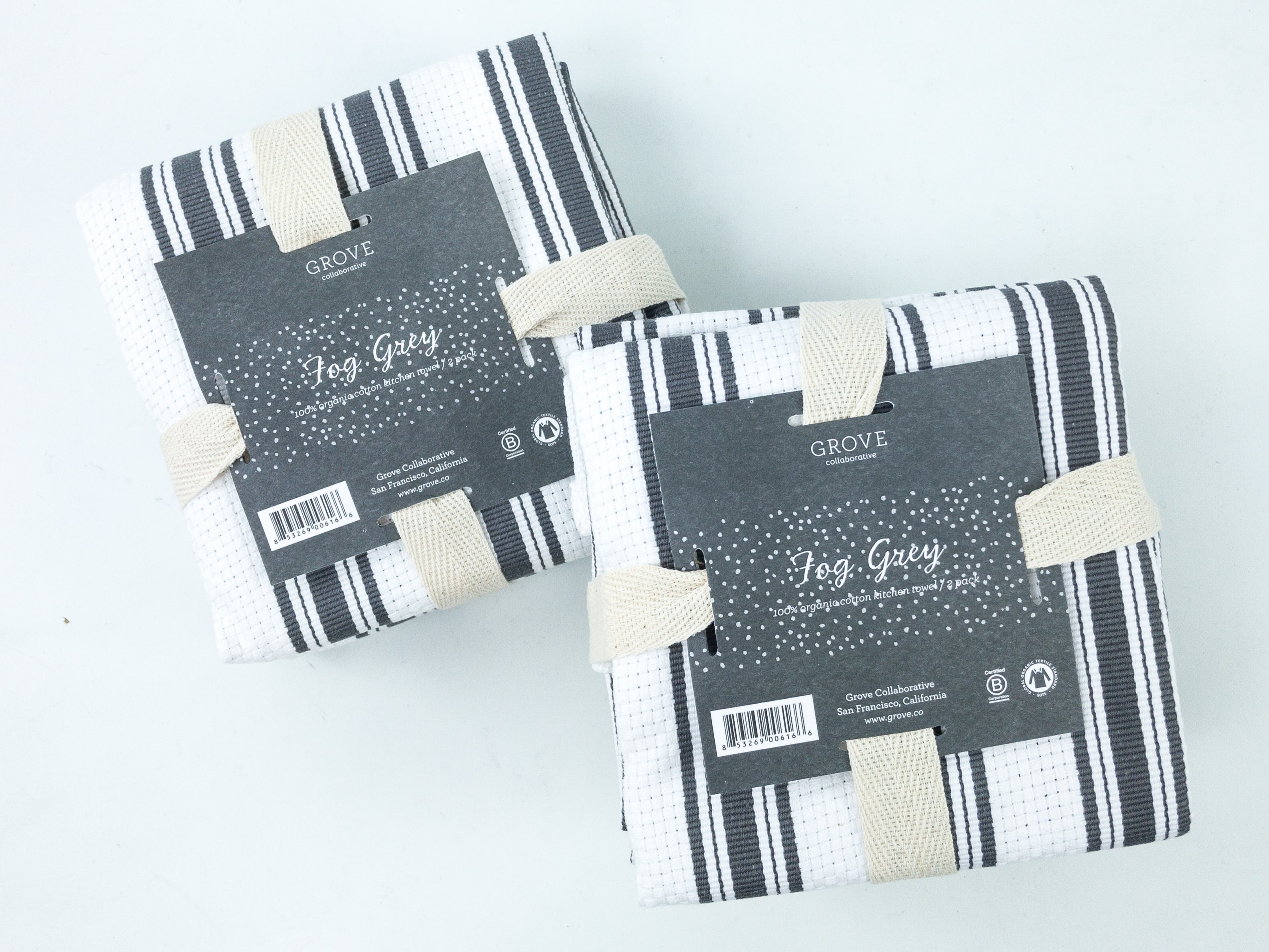 Grove Collaborative Fog Grey Kitchen Towel ($9.95) When I get some fresh kitchen towels, I am the happiest. They're super useful in the kitchen, especially when keeping things tidy!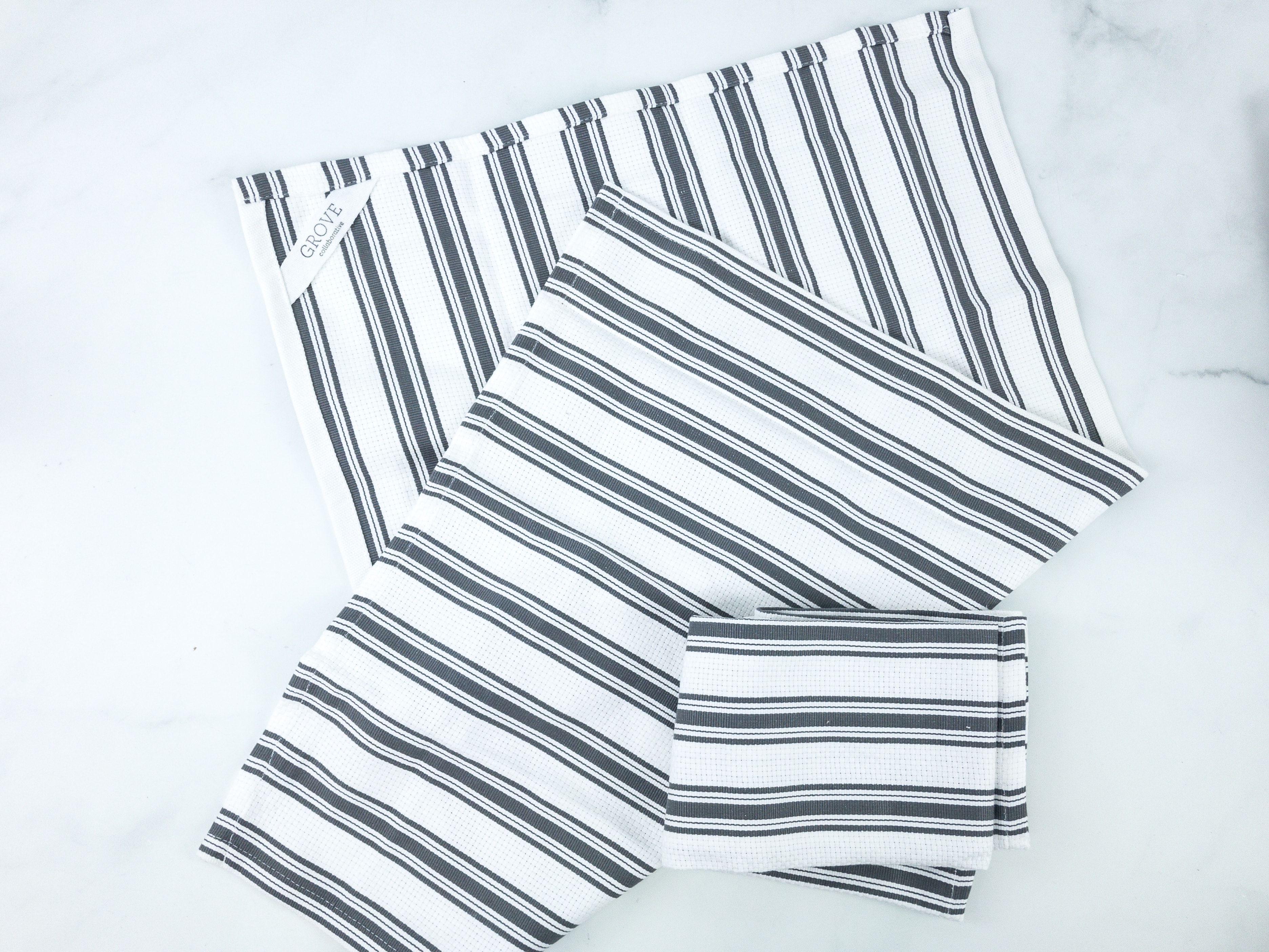 At 18″ x 28″, these towels are great for drying things up!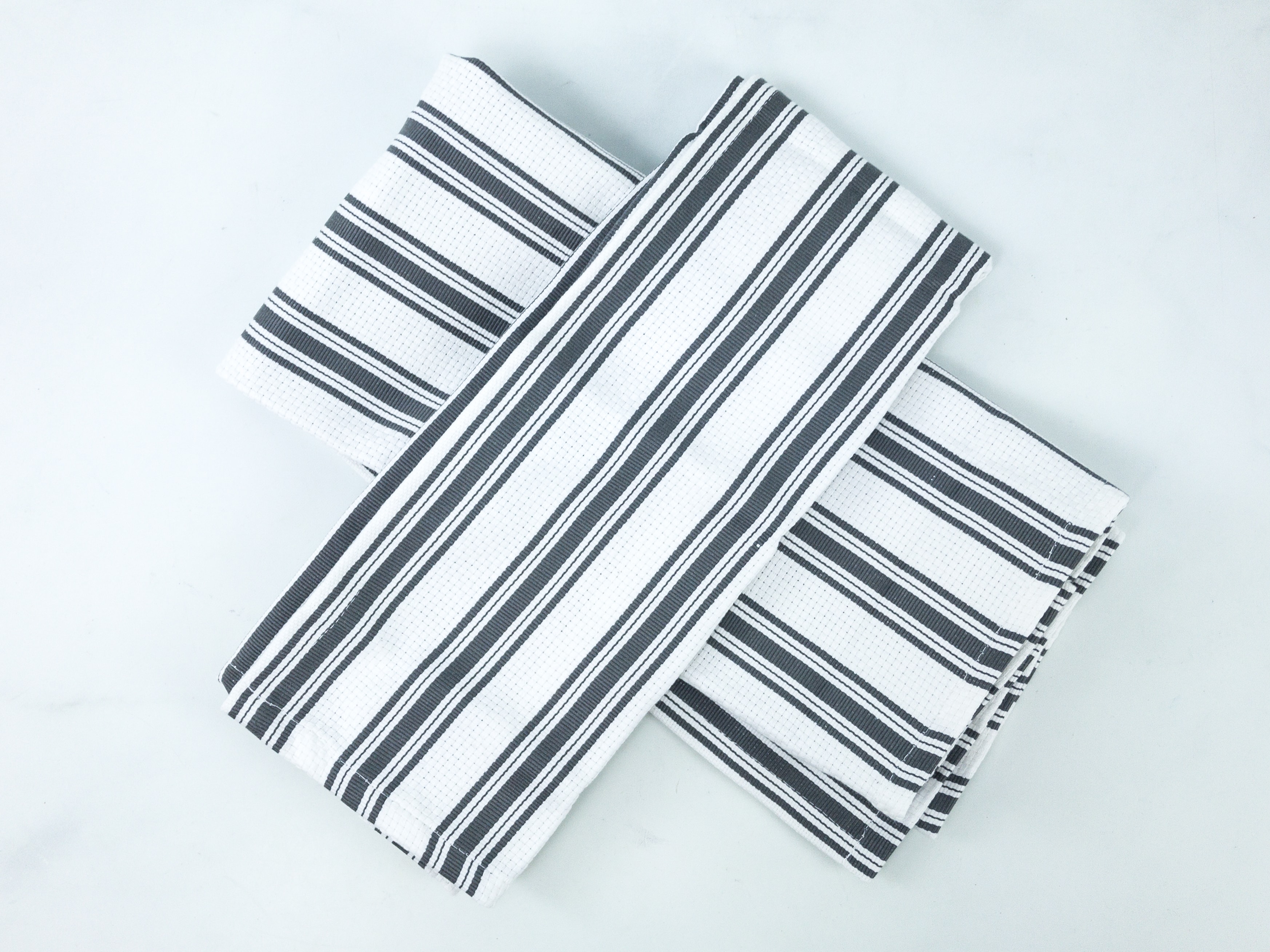 They are also made from 100% cotton, making them durable, absorbent, and versatile! Some of our previous towels were ready to be recycled after several years, so my kitchen is fresh and happy!
Grove Collaborative Reusable Storage Bag Duo ($7.95) These reusable bags are great for snacks and sandwiches!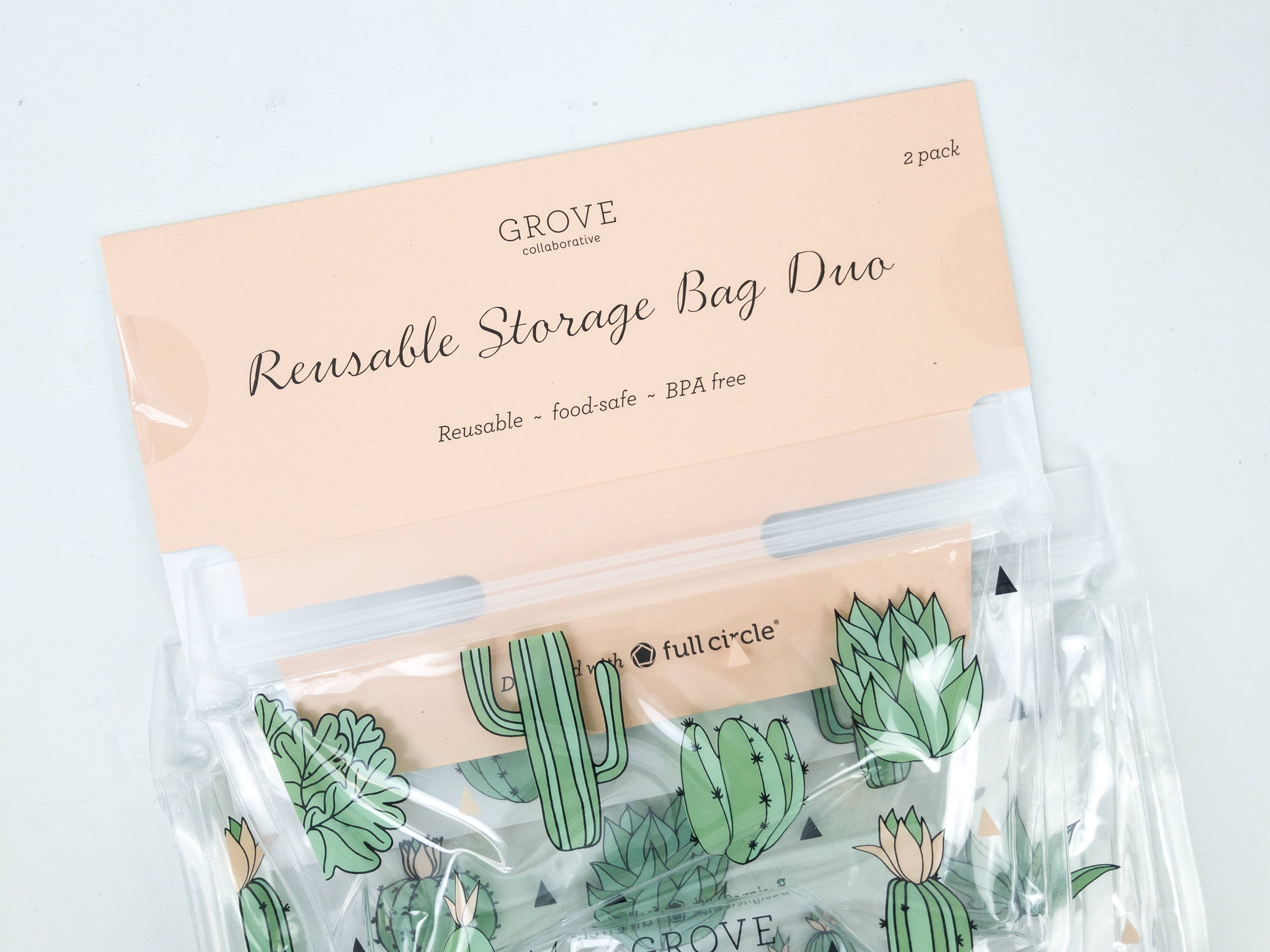 The bags are food-safe, certified B-Corp, and BPA-free.
Each bag is also resealable so you don't have to worry about any mess. They're water-proof and leak-proof, plus the bags are also easy to clean.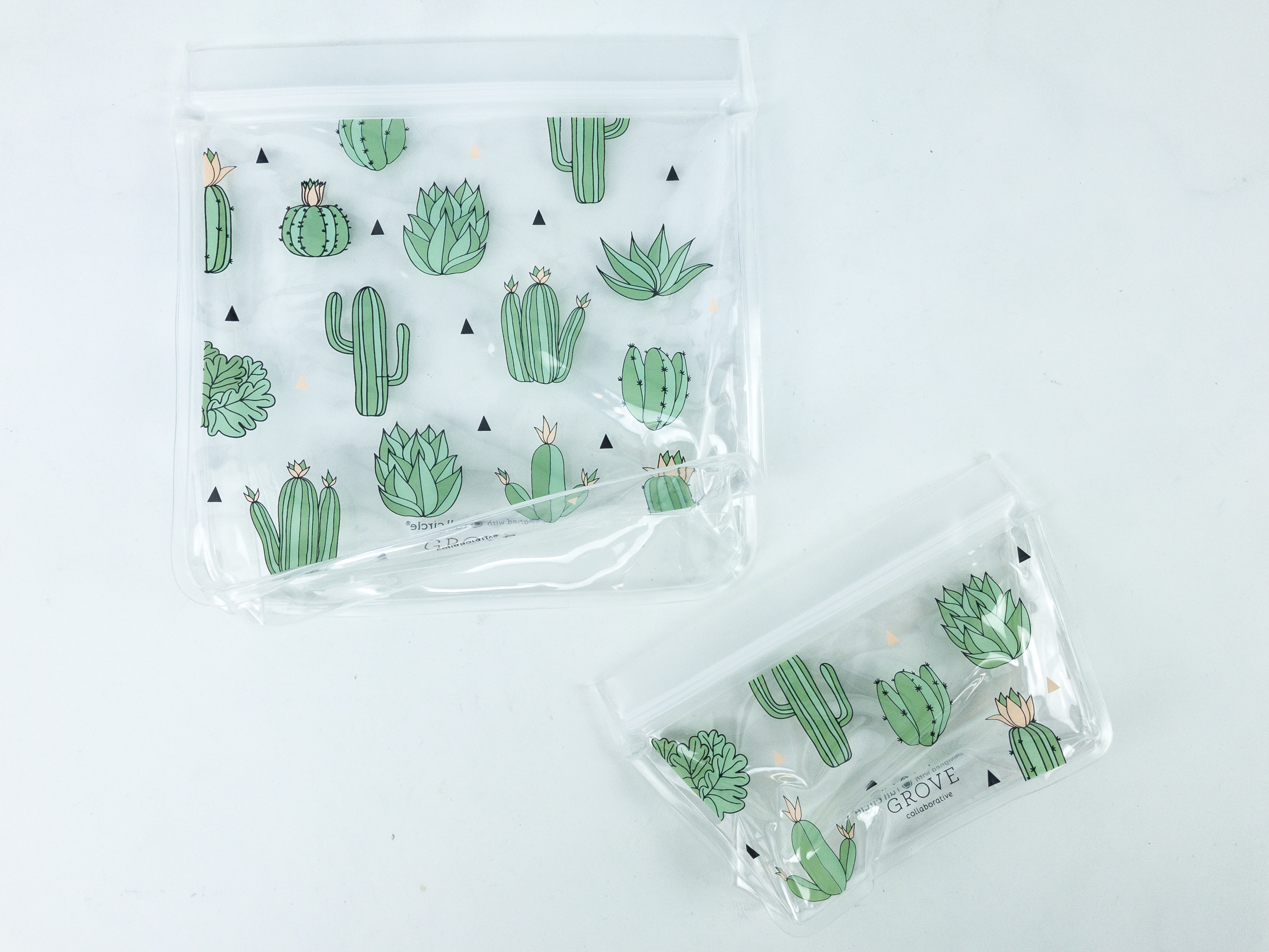 The reusable bags look adorable with the cactus prints. It came in two sizes. You can seal a sandwich on the bigger one while keeping some trail mixes or chocolate candies inside the smaller one.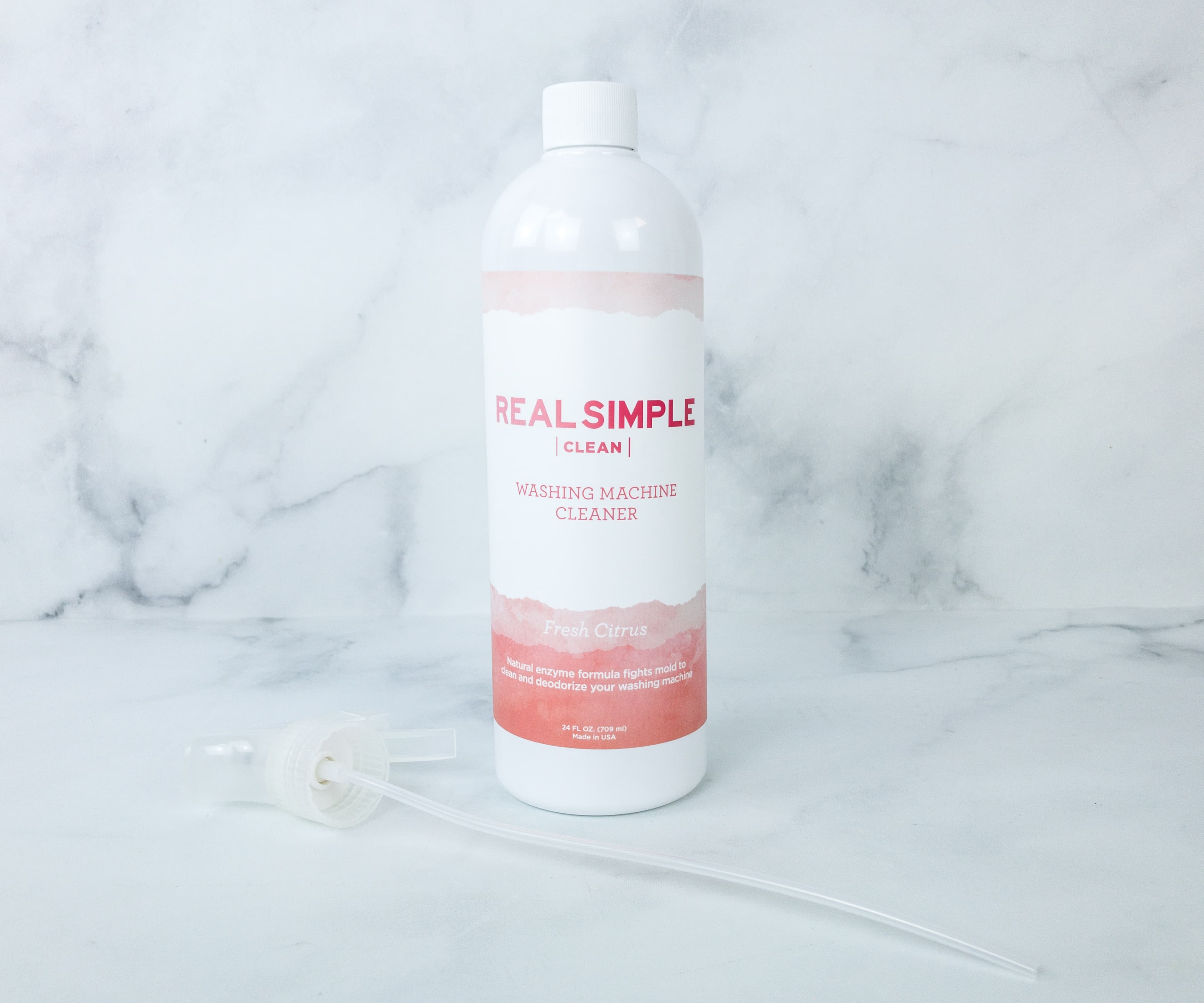 Real Simple Clean Washing Machine Cleaner in Fresh Citrus ($7.99) Taking care of the item that's also taking care of your clothes is important, as molds and mildew can grow in a washing machine. Bleach and other cleaning agents may be effective but they're harmful on the environment so Real Simple made a formula that is planet-conscious.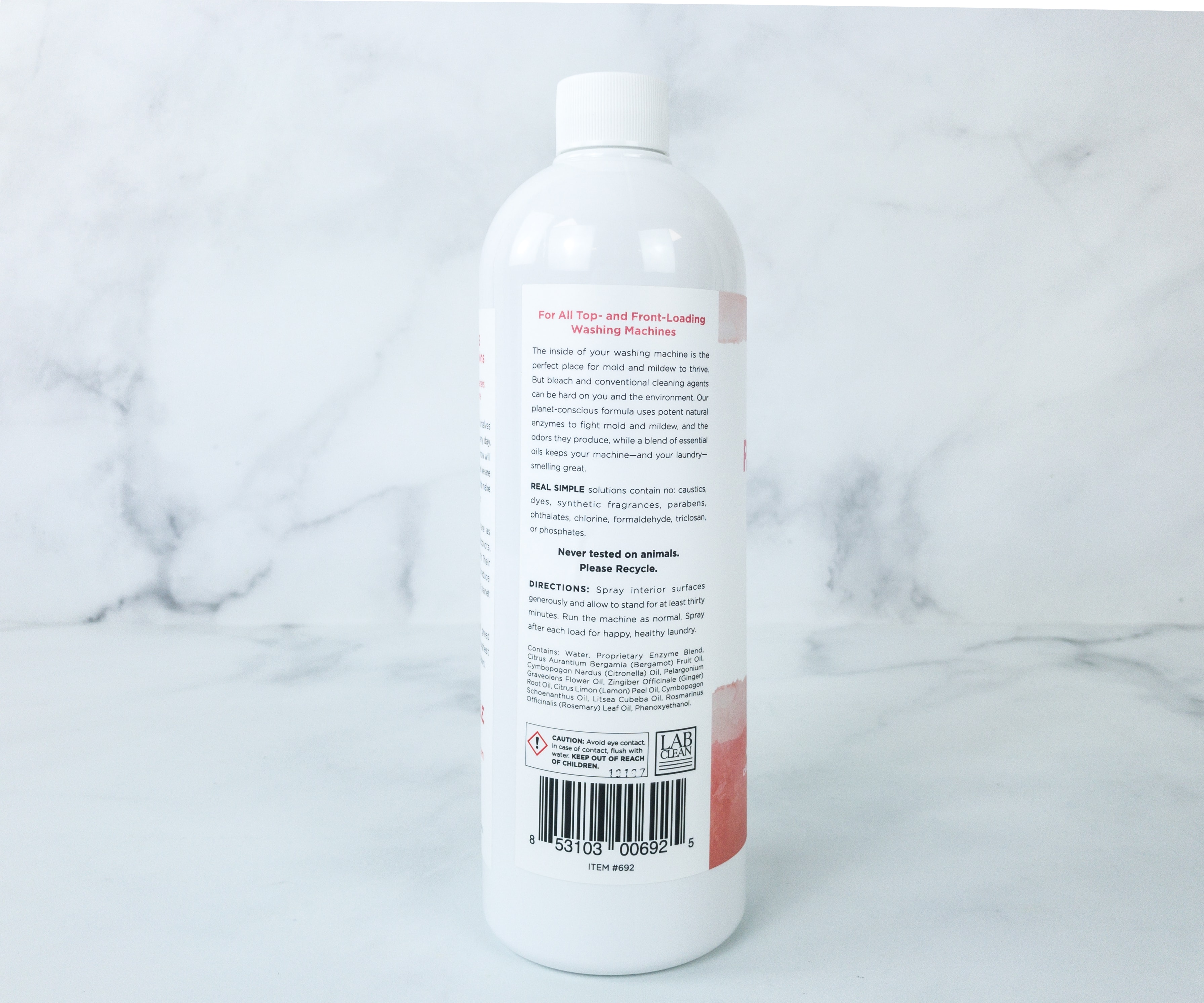 The earth-loving formula uses potent natural enzymes to fight mold and mildew. They also keep odors away, and with a blend of essential oils, it keeps the machine smelling great!
It may be gentle on our planet, but it's really tough in stains, dirt, and even odors!
Real Simple Stainless Steel Cleaner & Protectant ($7.99) If you are keeping a stainless steel kitchen, or you have stuff in the kitchen or dining area made of stainless steel, this is the perfect cleaner and protectant for all of them!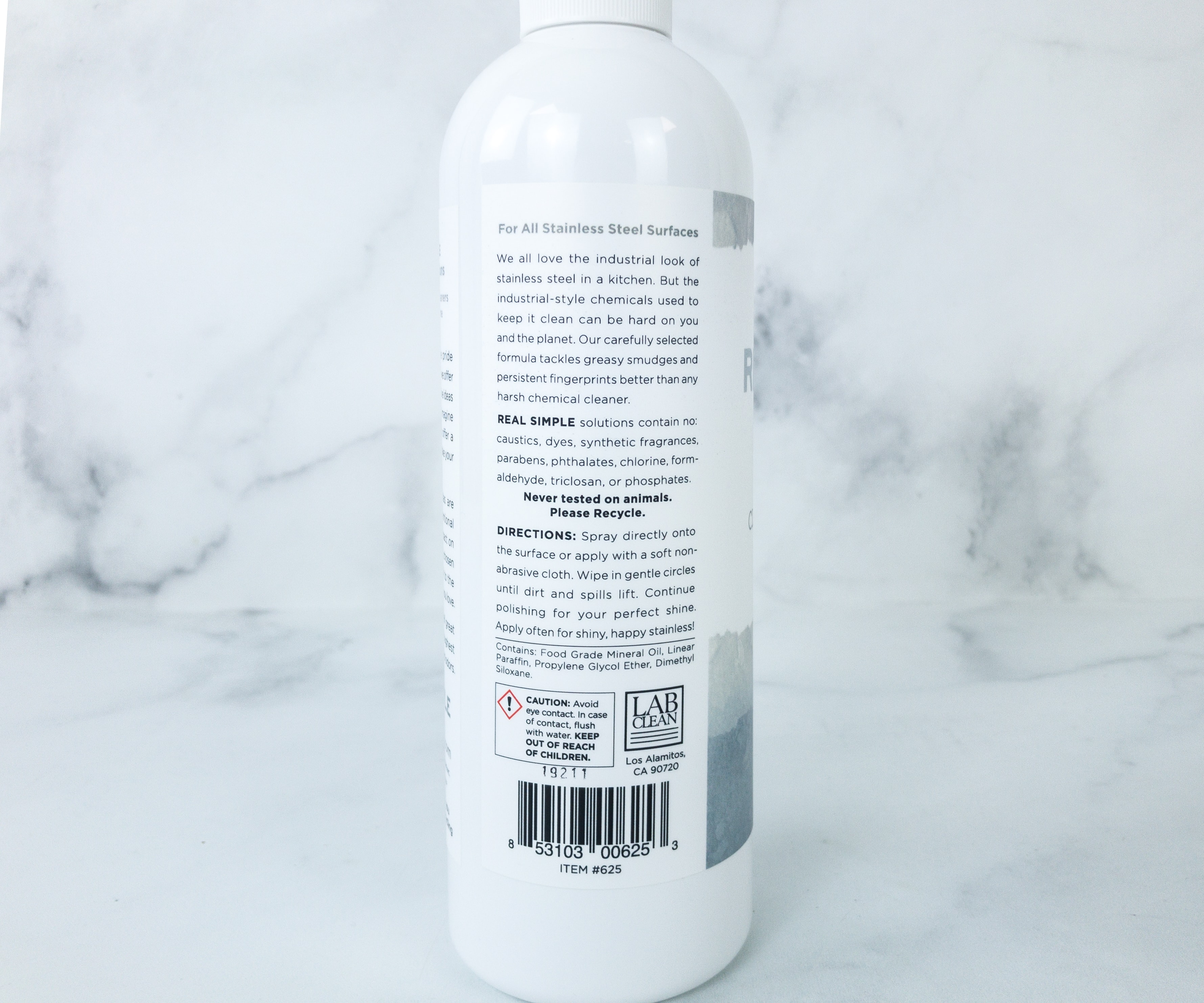 The formula gently cares for stainless steel wares and appliances as it tackles grease and fingerprints out of your shiny, polished items. It doesn't contain caustics, dyes, synthetic fragrances, parabens, phthalates, chlorine, formaldehyde, triclosan, or phosphates. It is also easy to use, just spray on the SS surface and use non-abrasive cloth.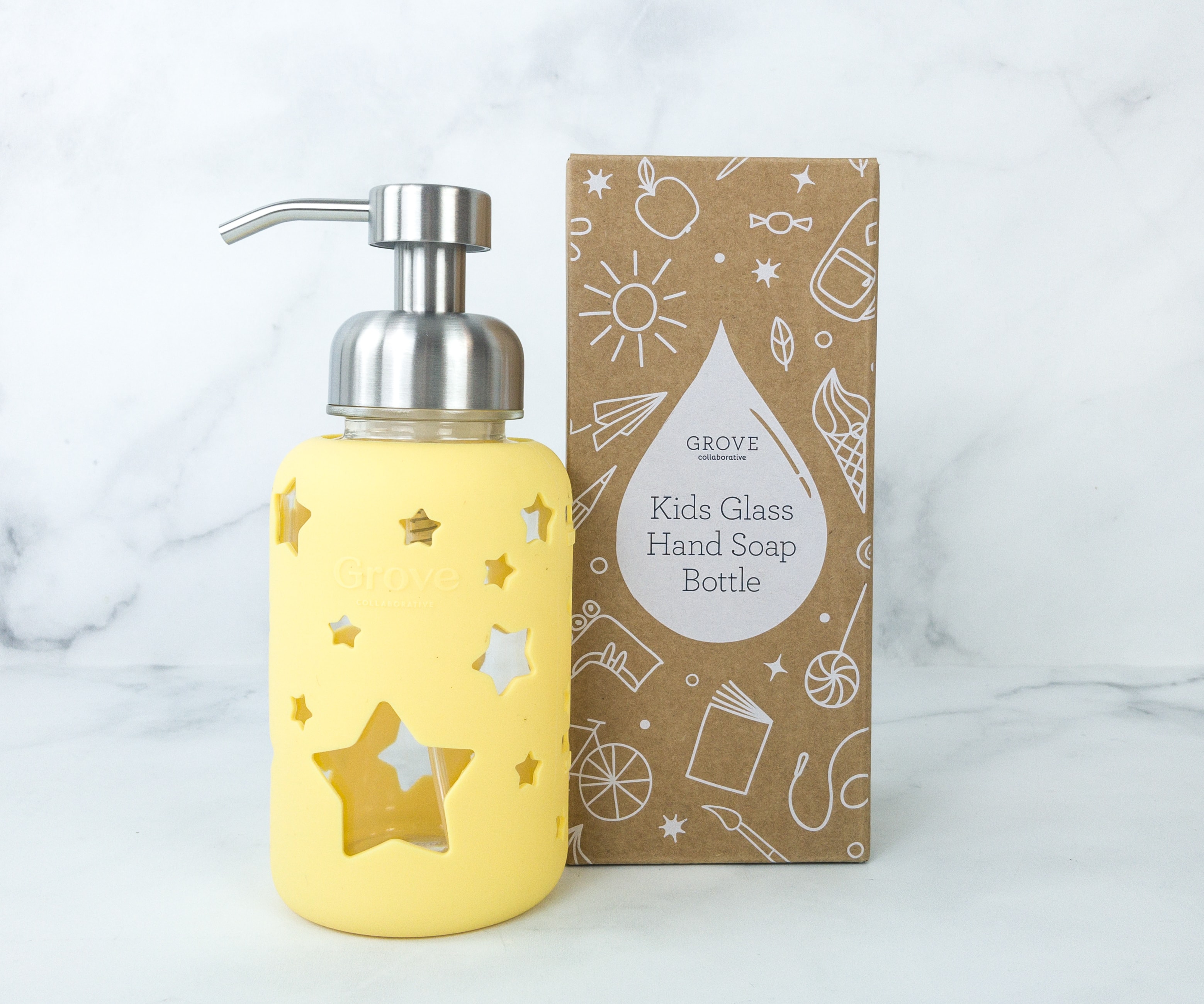 Grove Collaborative Kids Glass Hand Soap Bottle ($12.95) This adorable soap bottle looks great in our bathroom sink!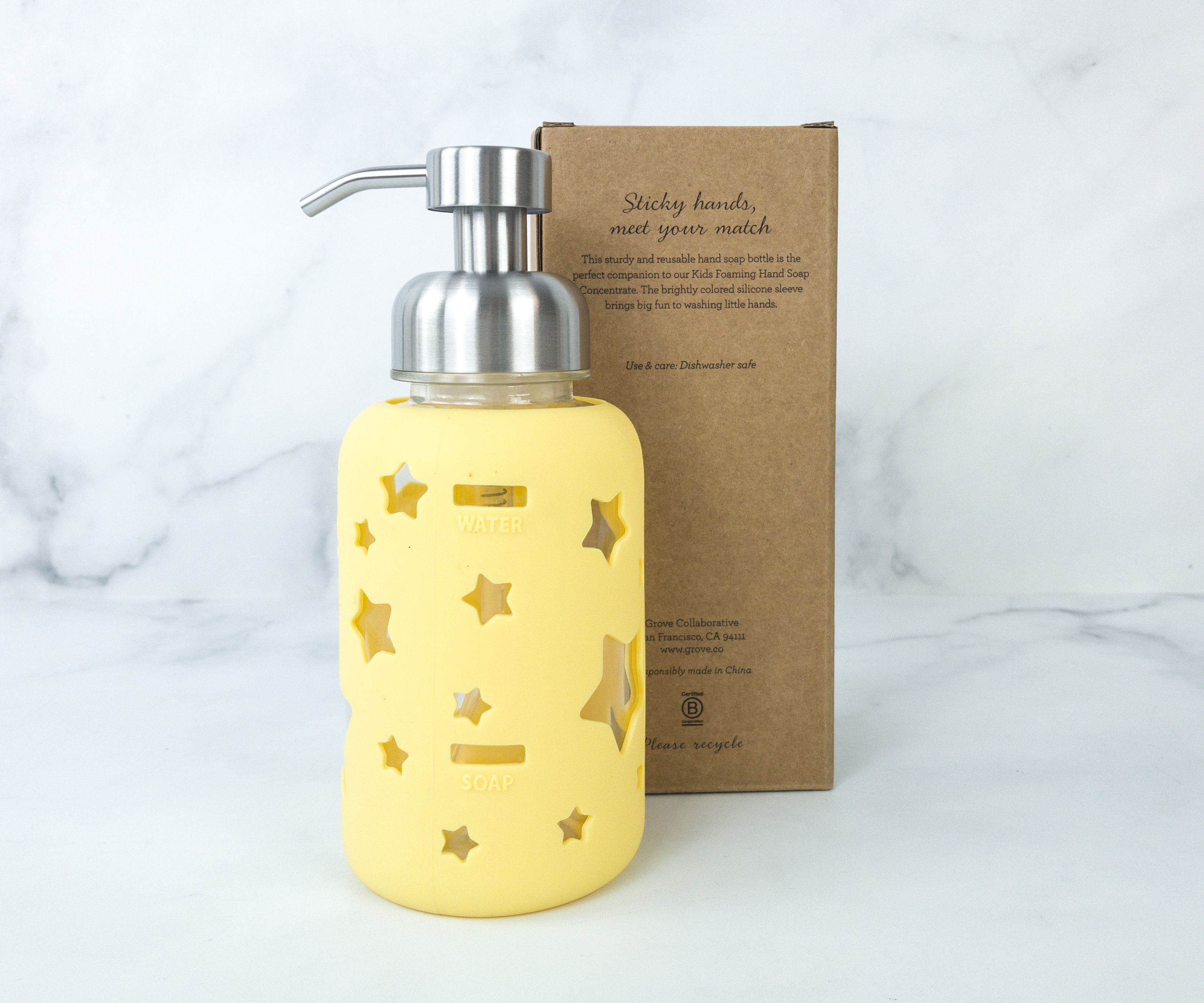 It's even covered with a silicone sleeve with stars all around it. Plus, it's dishwasher safe.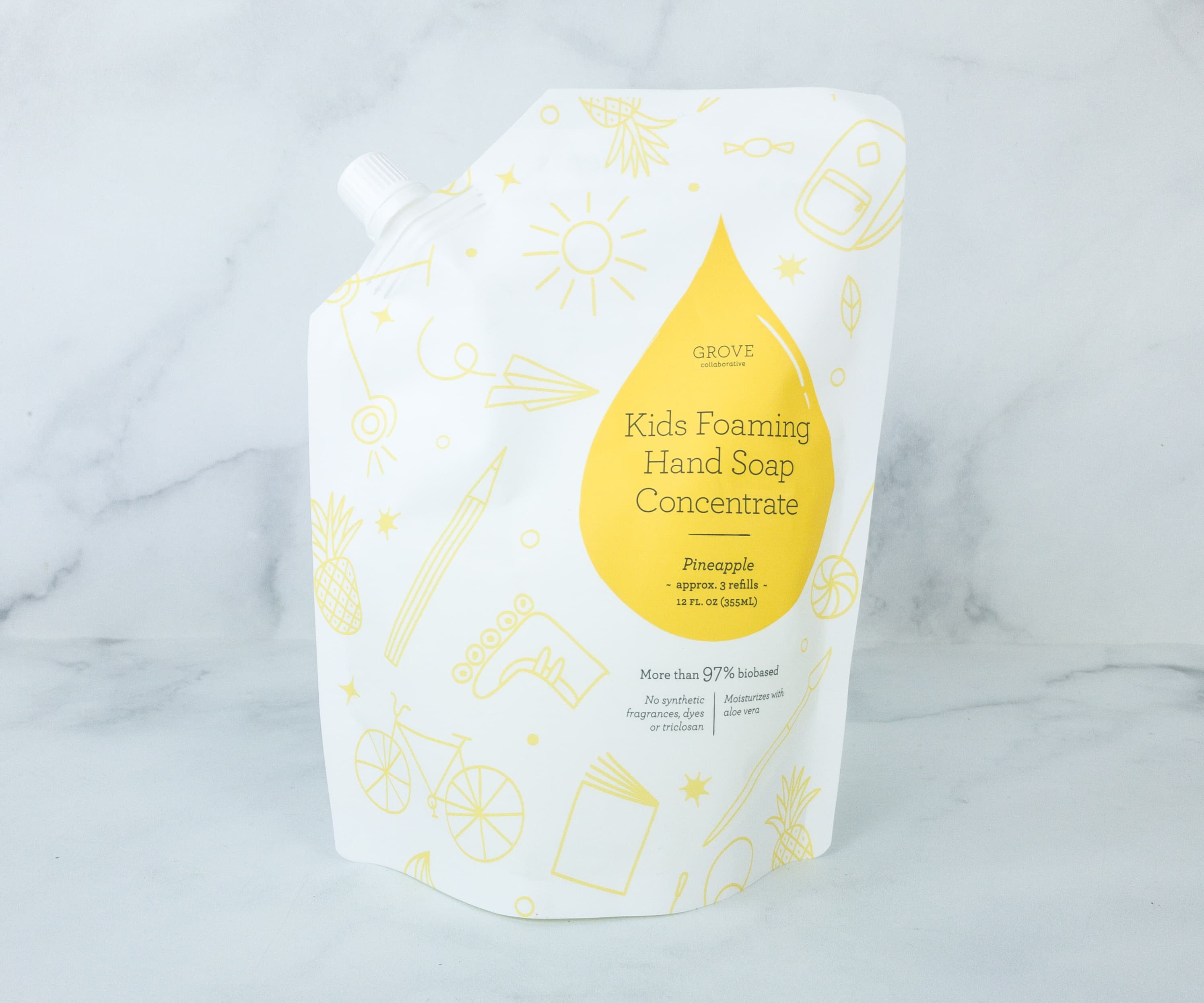 Grove Collaborative Kids Foaming Hand Soap Concentrate ($4.95) Here's the delicious and fruit-scented foaming hand soap for kids. This is the perfect companion for the reusable bottle.
The formula contains aloe vera that helps keep the hands moisturized, and it's free of harsh chemicals. My kids love the juicy pineapple smell! You add water (cutting down on shipping costs) and let me tell you – it all works great – I just need a single pump, my hand is full of foamy soap, and everything gets done fast!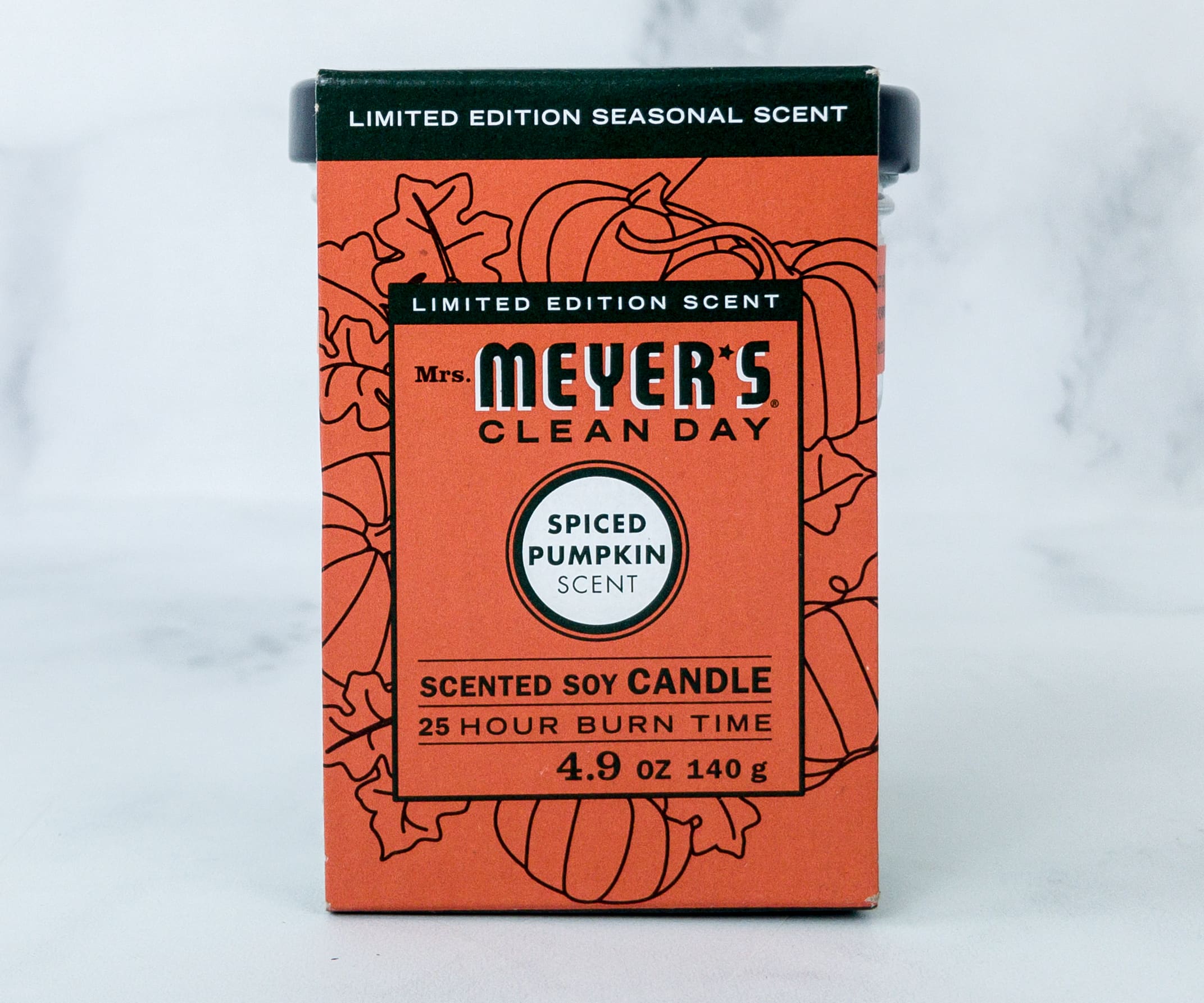 Mrs. Meyers Clean Day Scented Soy Candle in Spiced Pumpkin ($9.99) Keeping us excited for fall is this scented soy candle, in Pumpkin Spice!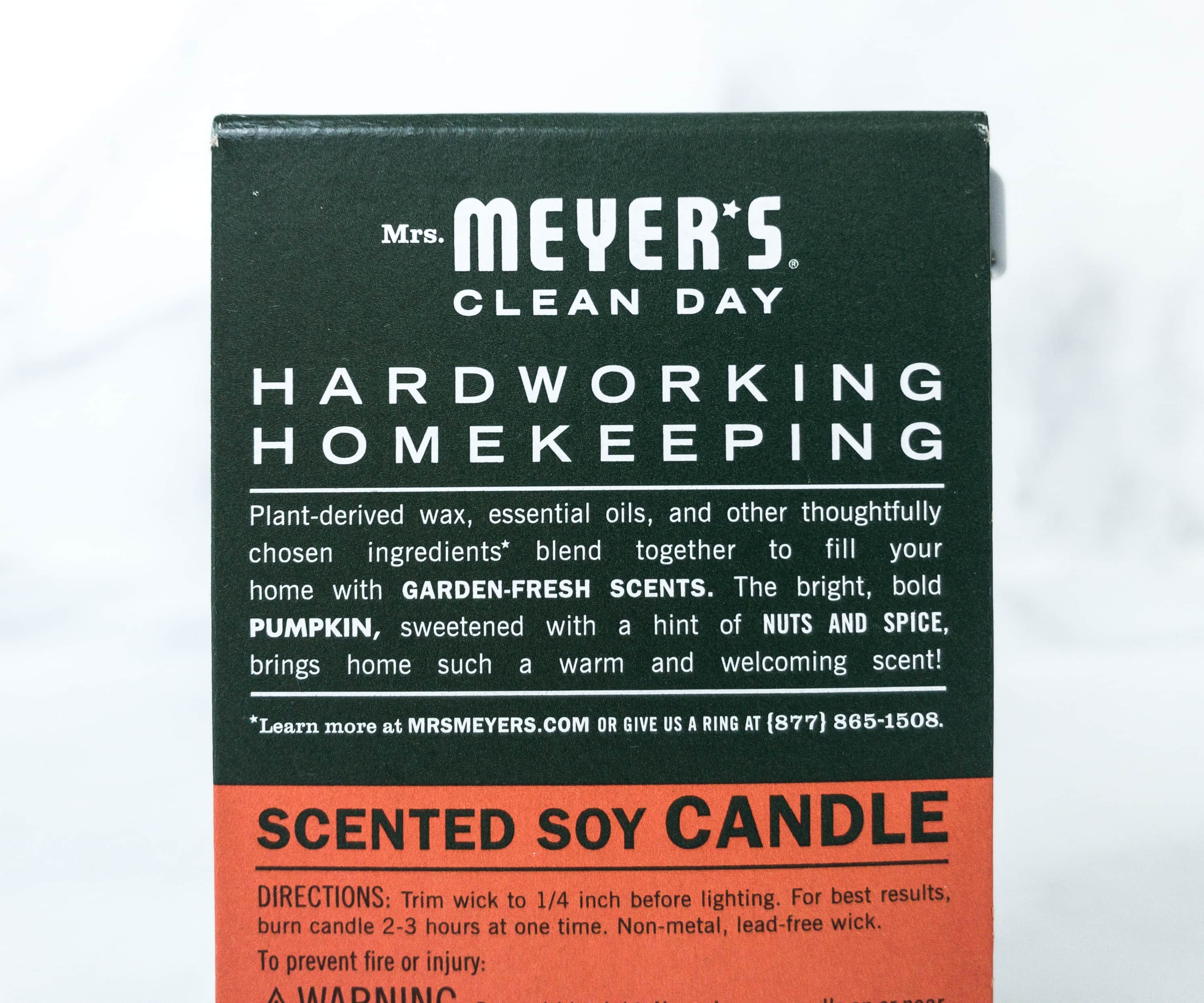 The candle is made from plant-derived wax and essential oils. When lit, you can easily determine the bright smell of pumpkin mixed with nuts and spice.
The candle comes in a glass with a metal lid.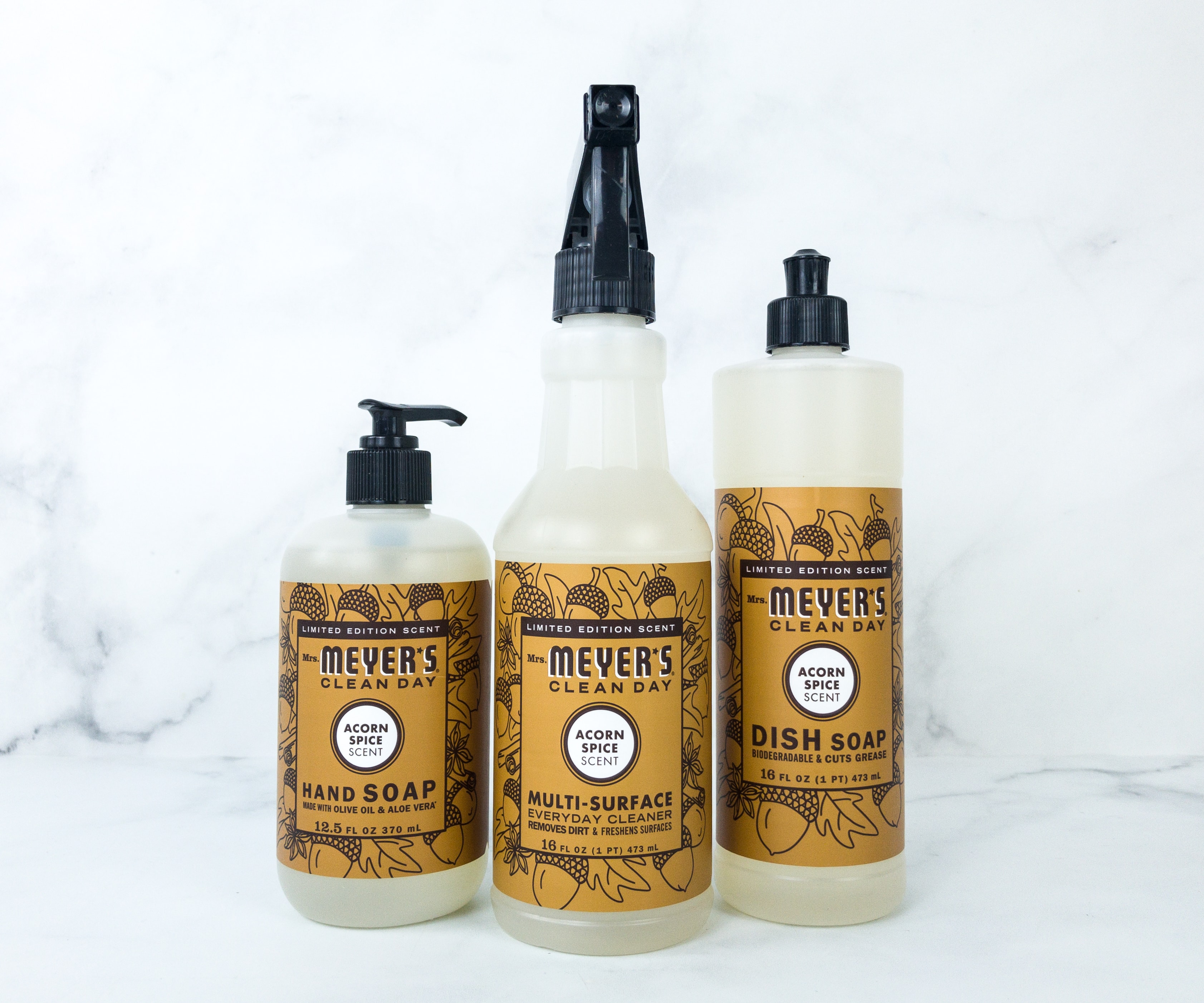 Mrs. Meyers Acorn Spice Scent Fall Trio ($10.99) This set includes a Mrs. Meyer's Hand Soap, Multi-Surface Cleaner, and Dish Soap.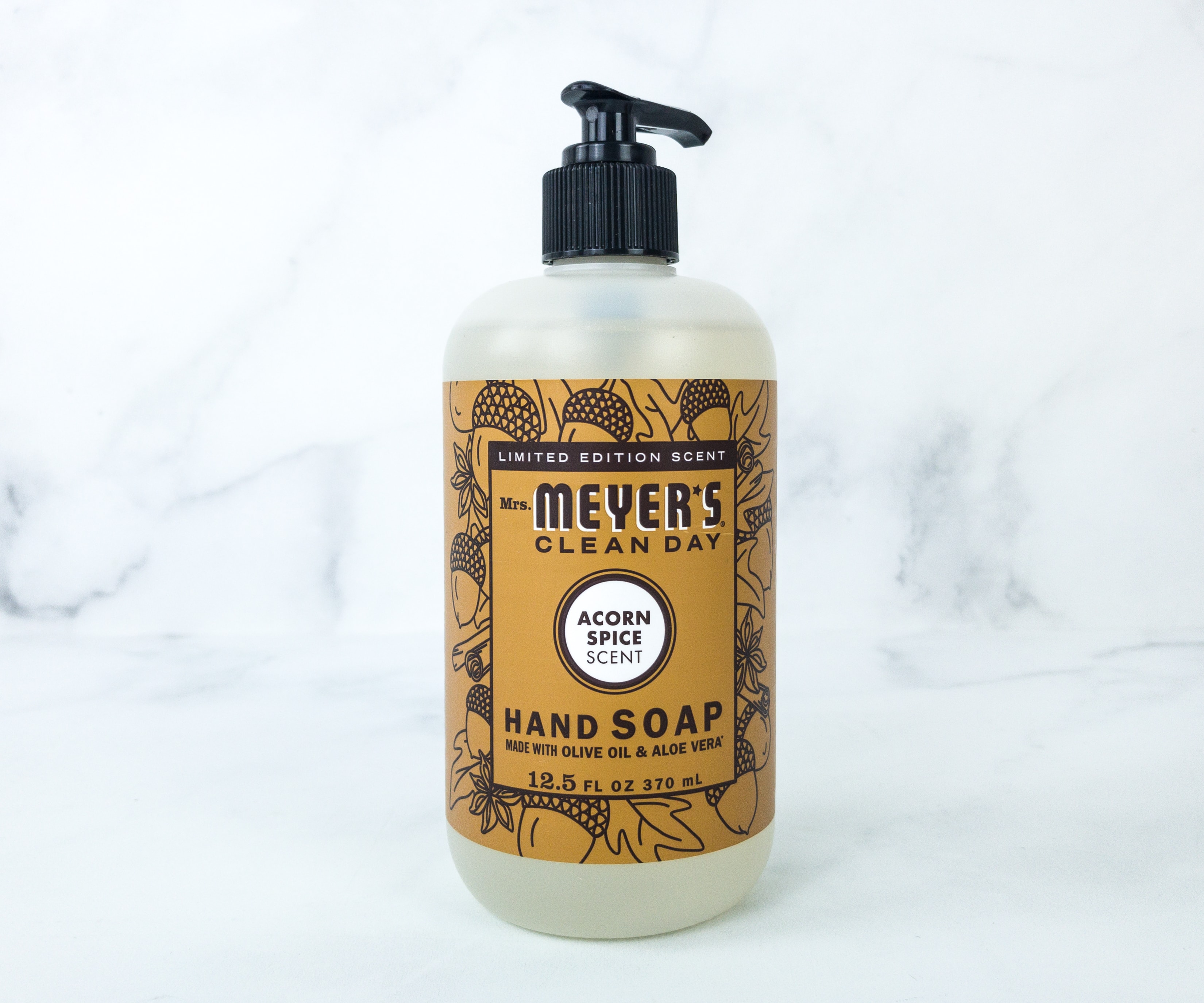 Aloe vera gel and olive oil were included in Mrs. Meyer's Hand Soap to create a cleaning yet non-drying formula.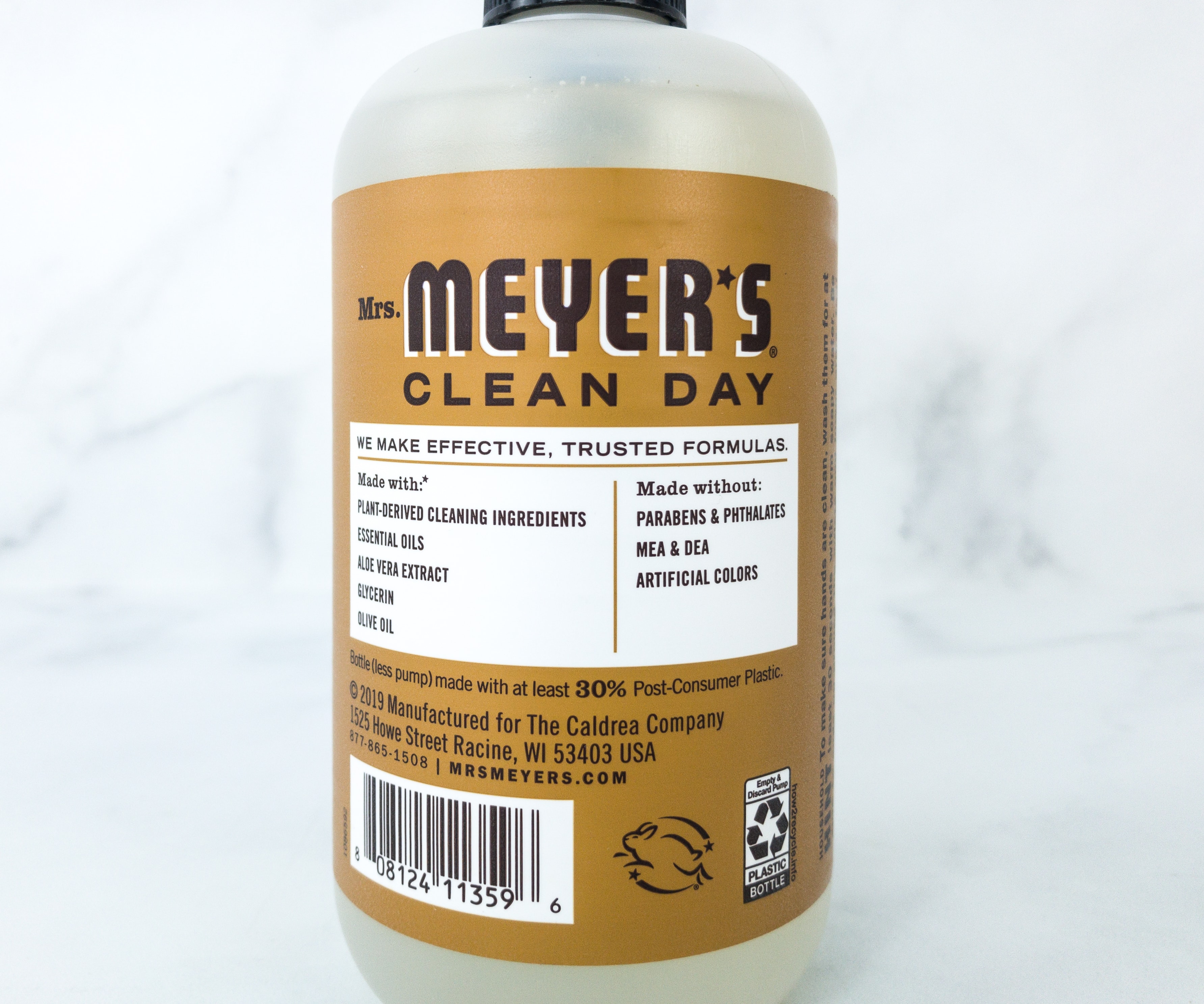 It also contains some plant-derived cleaning ingredients, essential oils, and glycerin.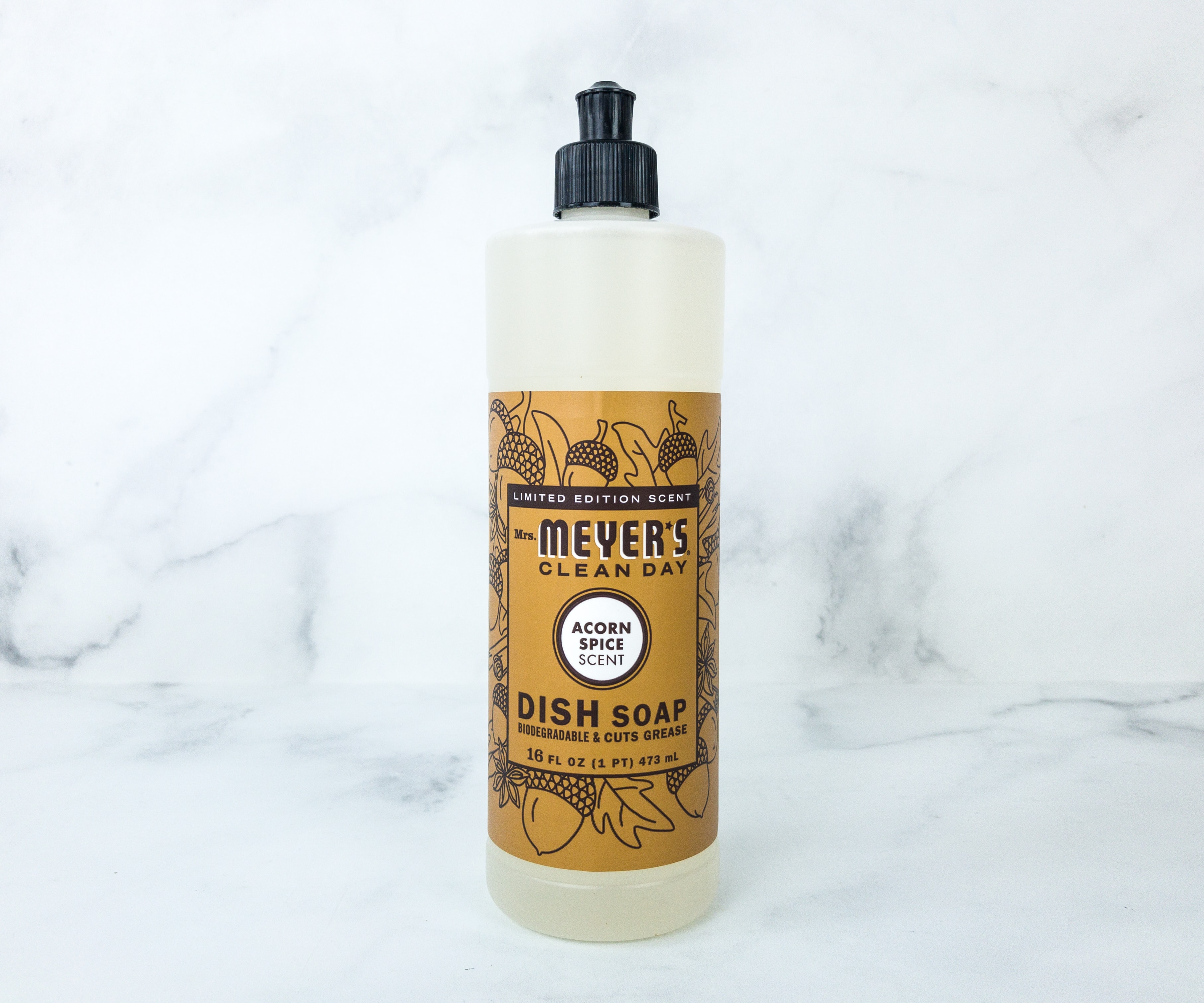 Packed with essential oils and plant-derived ingredients, the Dish Soap removes grease and it's biodegradable as well.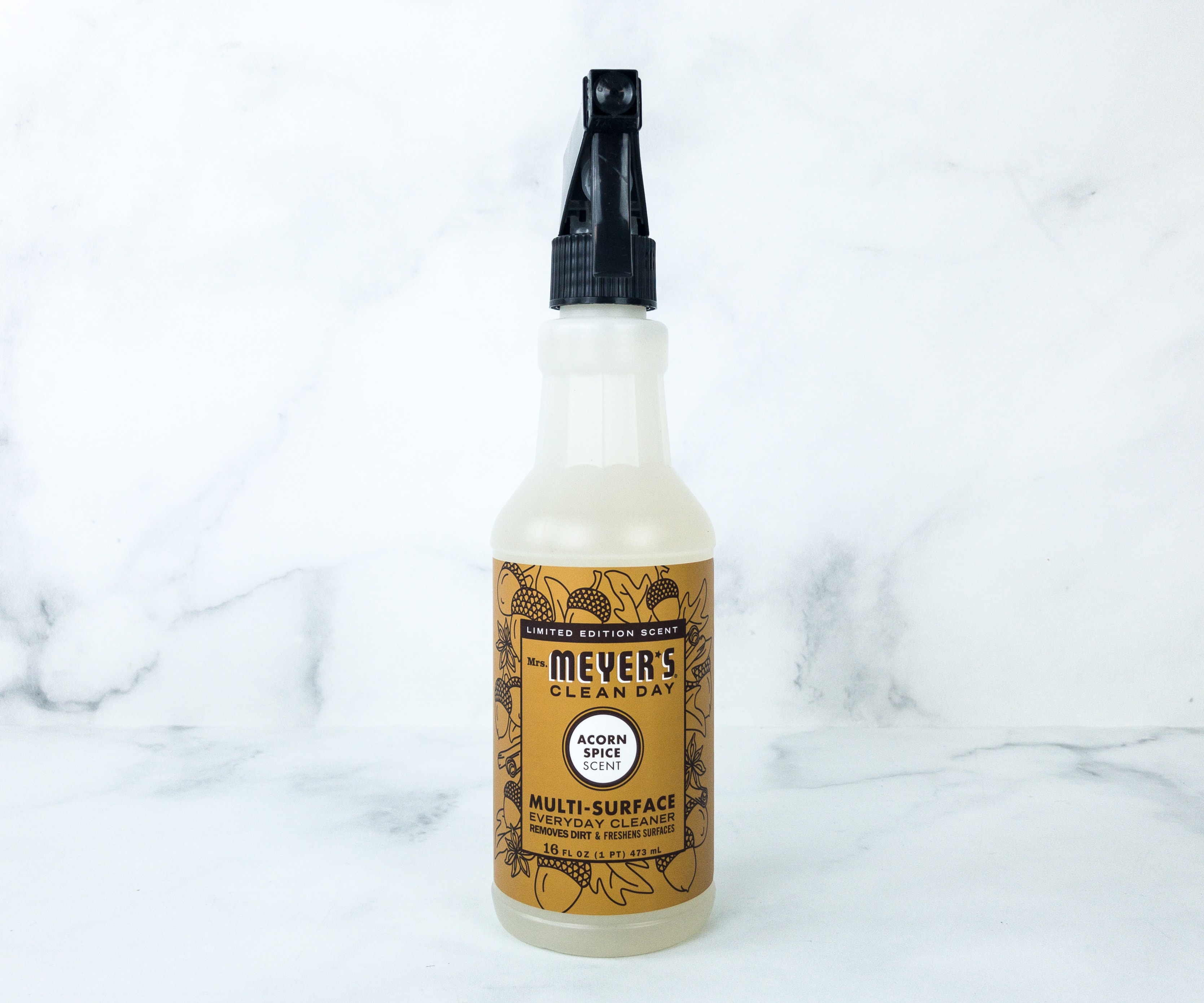 This Multi-Surface Everyday Cleaner is made from natural ingredients that can protect your cooking and preparing station against bacteria and germ build-up.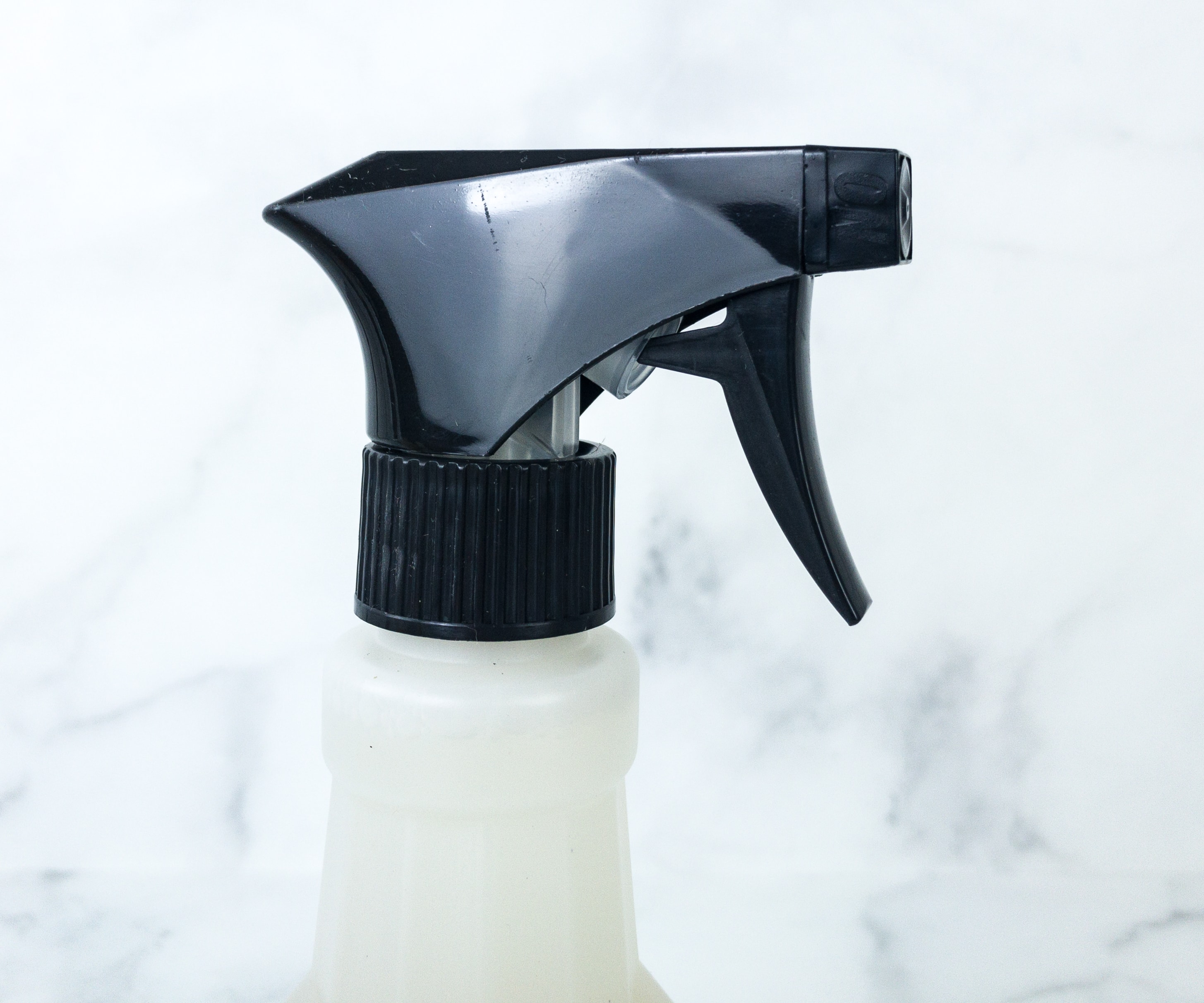 It has a spray cleaner that can be easily used to keep surfaces clean! Just spray and wipe-off!
It's another fun selection of products from Mrs. Meyer's! I'm just so happy when I am able to get a complete set of new products for our home, and this time they're in acorn spice! The smell is so warm and welcoming, and I simply love the smell of fall! I also got another set of really absorbent kitchen towels. Another thing that I love about Grove Collaborative is that everything is made from natural ingredients, no harmful substances that may hurt my family or the environment! The holidays are nearing as well, and they can be perfect presents!
Have you tried out Grove Collaborative?
Visit Grove Collaborative to check it out and personalize your own subscription!