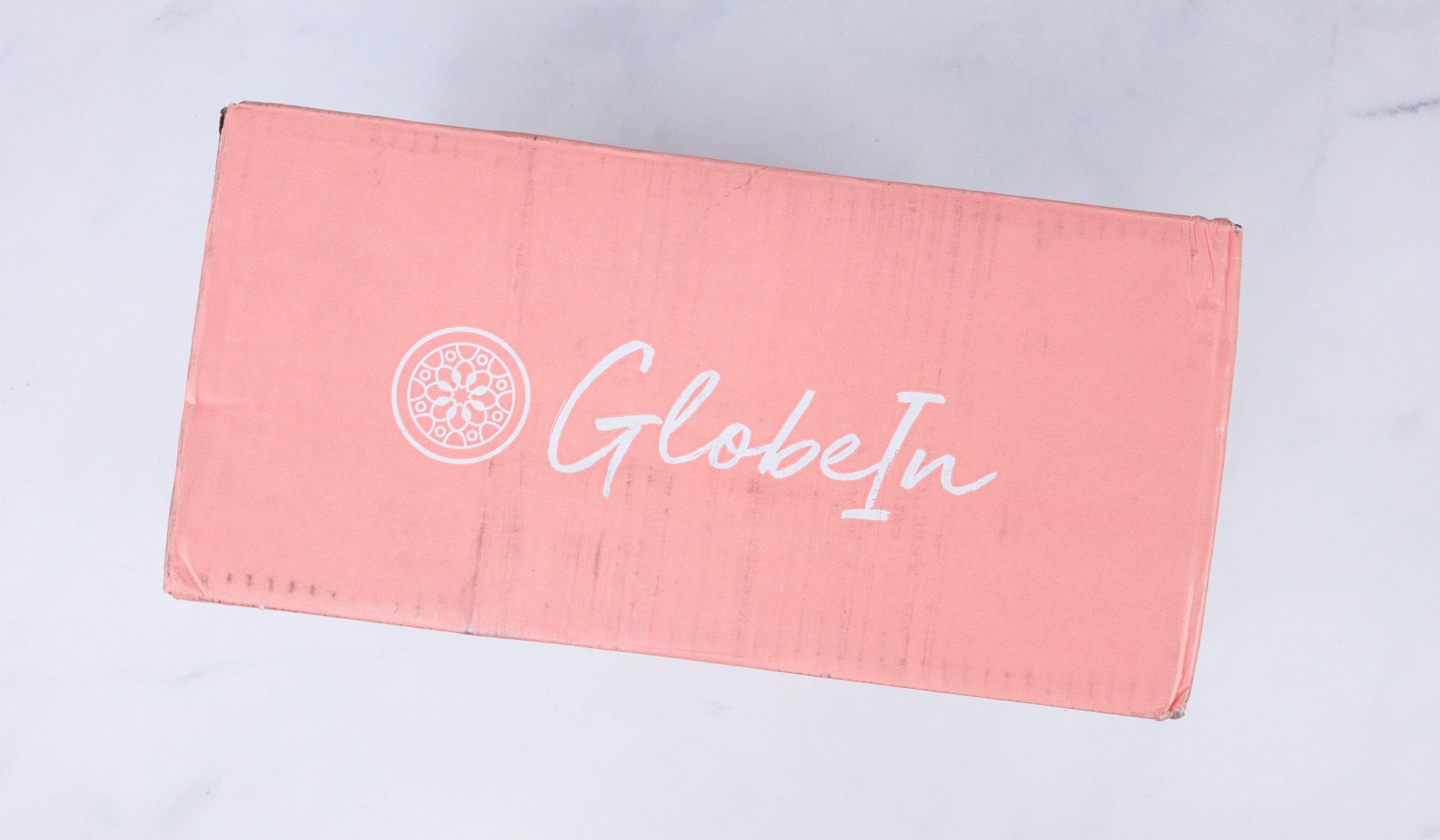 The GlobeIn Artisan Box Club is a subscription that sends handcrafted products from around the world. All items are produced either by collectives that are fair trade certified or that respect and adhere to fair trade principles. All artisans and farmers whose products are distributed by GlobeIn are paid a fair wage for their products.
DEAL: New customers can use coupon code WELCOME to save $10 OFF their 3-month or longer Artisan Box subscription.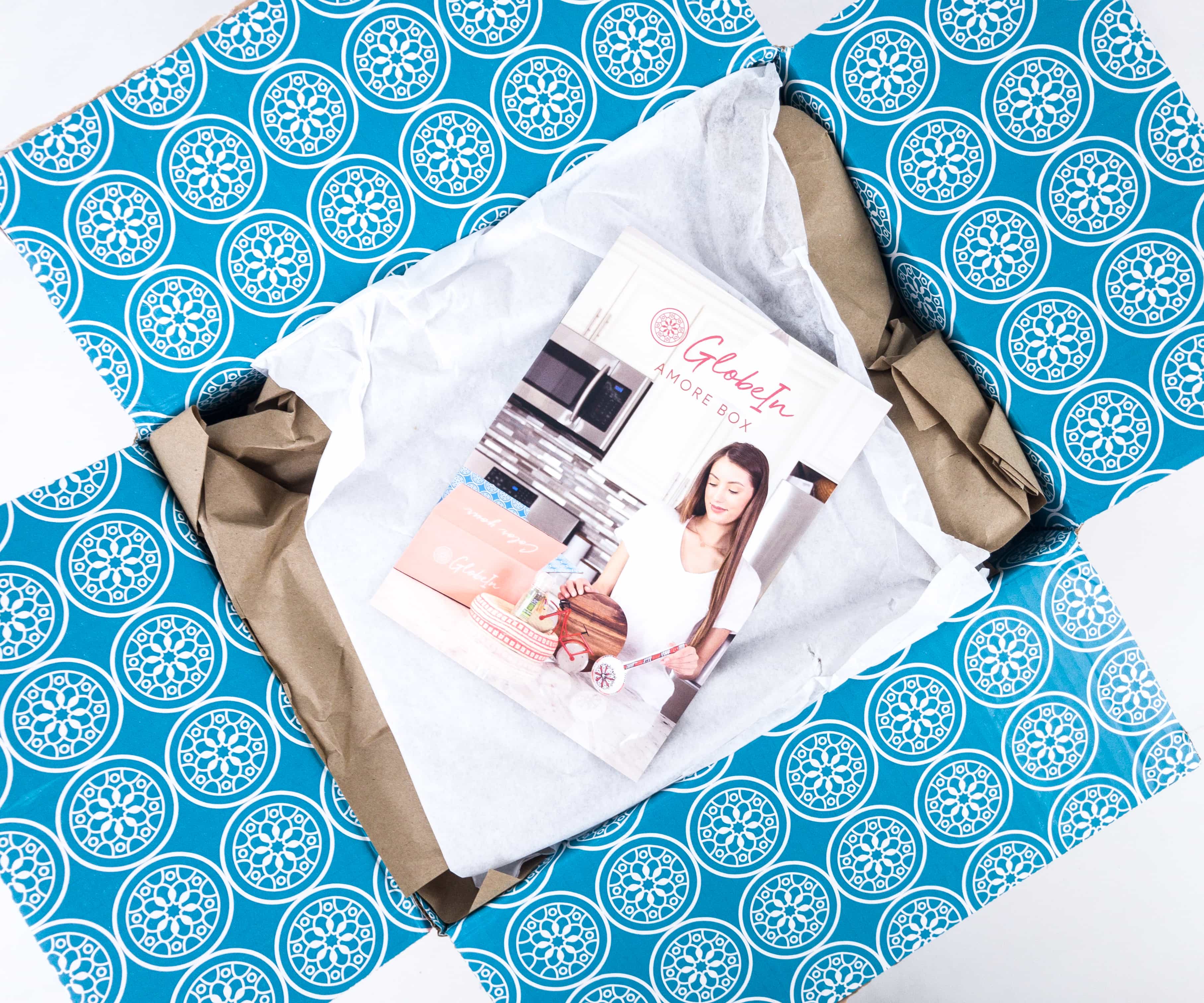 A booklet welcomed us upon opening the box.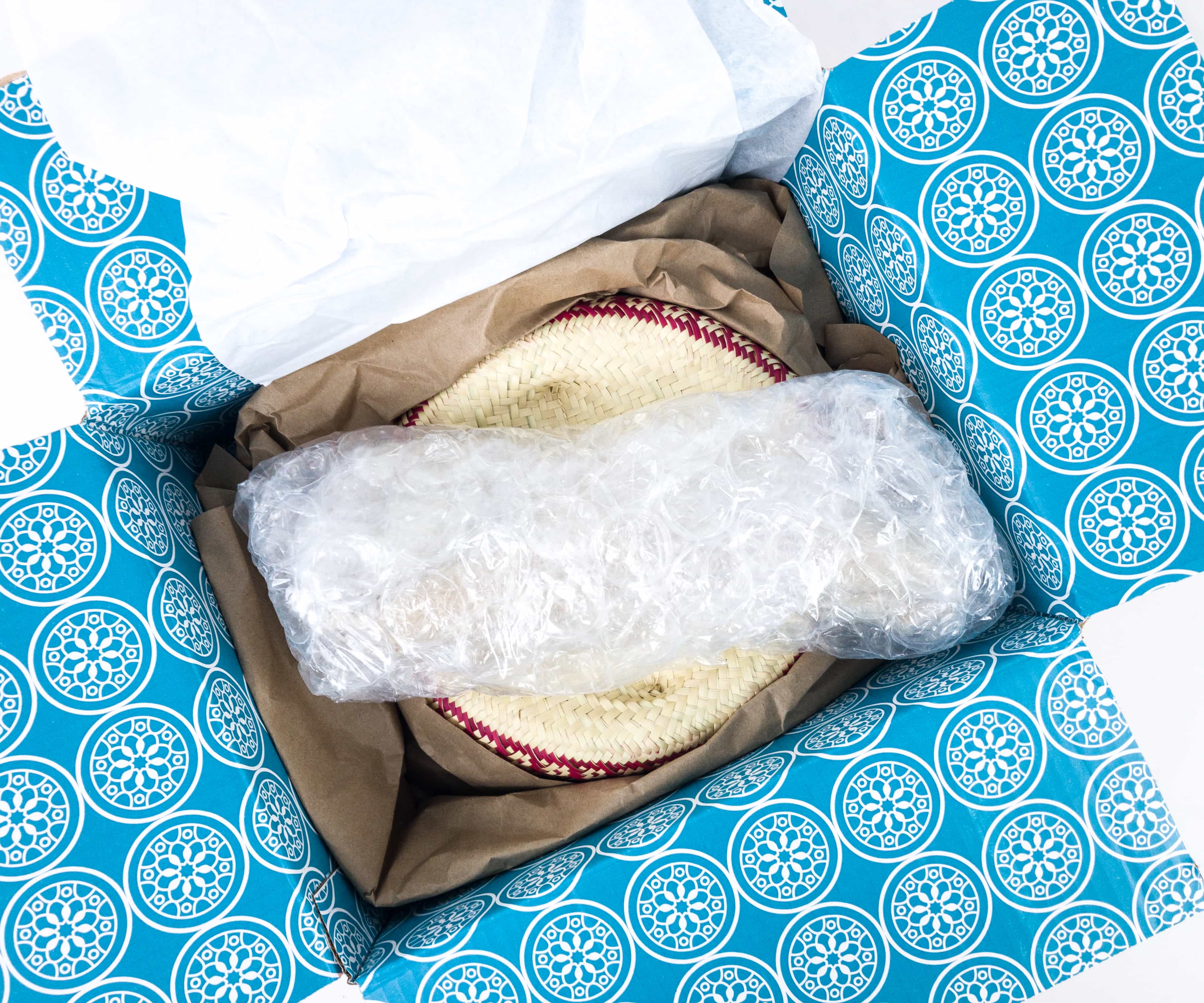 Everything was well wrapped to protect them during shipping.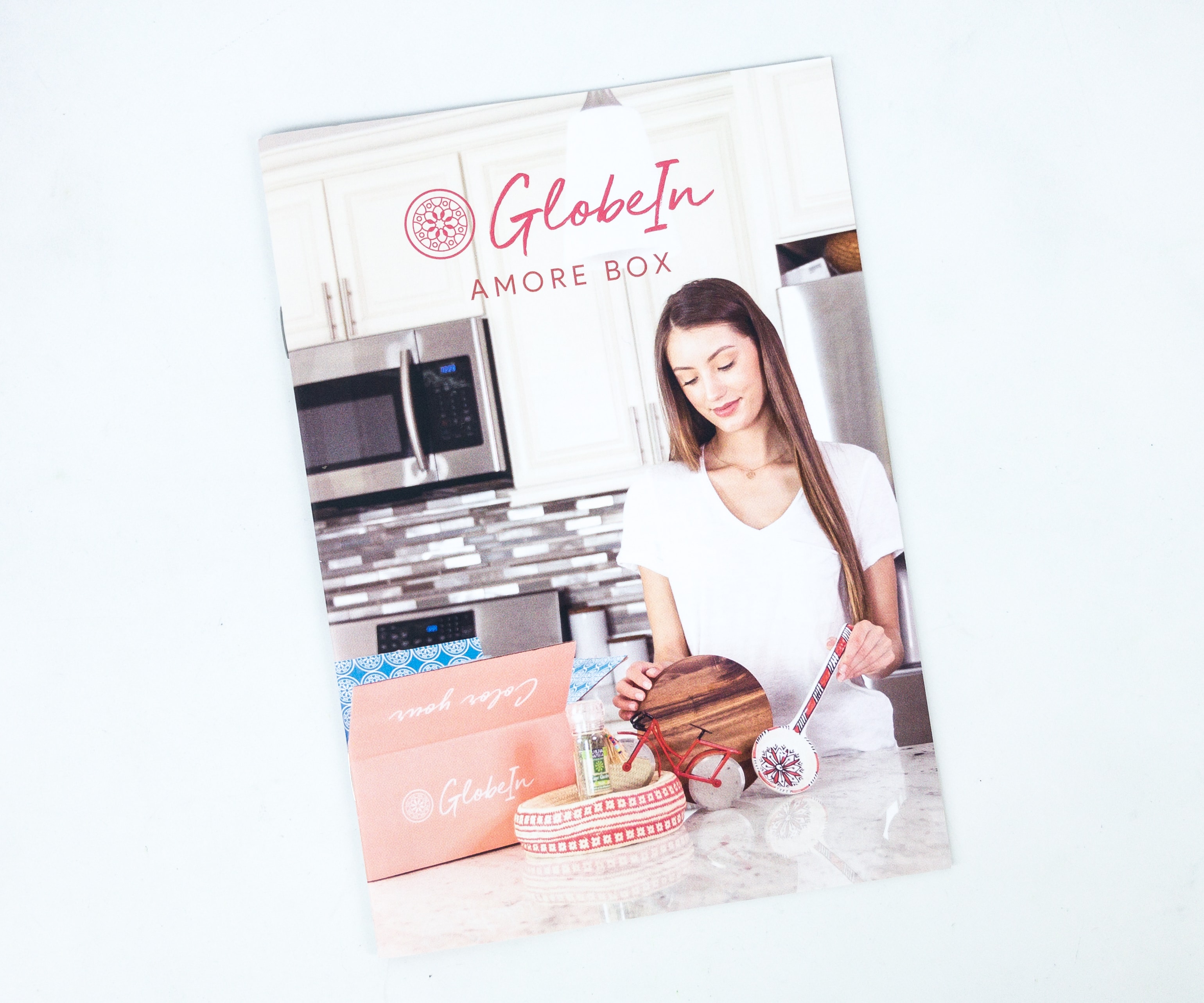 This booklet gives details about each of the artists responsible for the items in the box.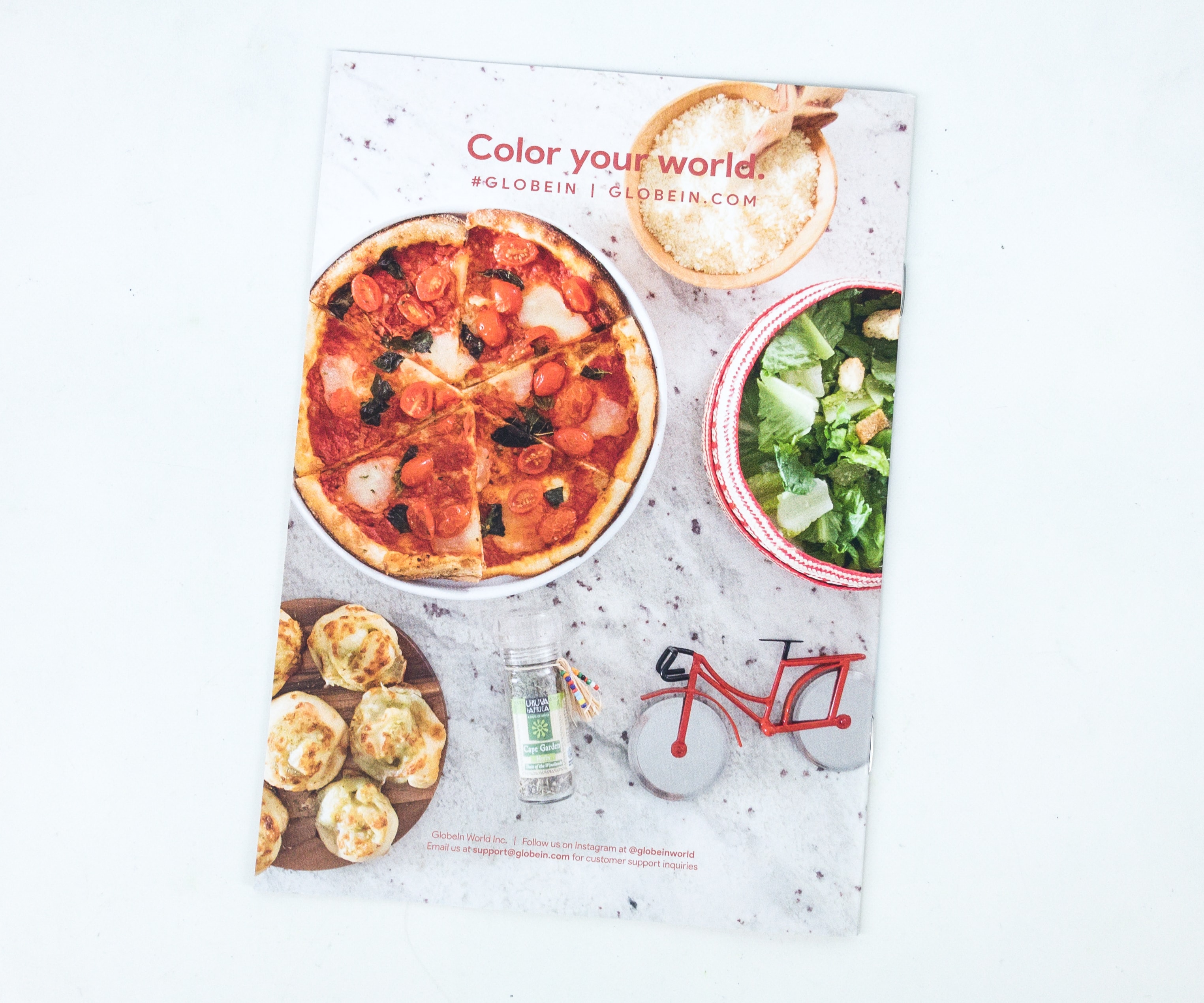 The back of the booklet also pictures how we can use the items in this month's box!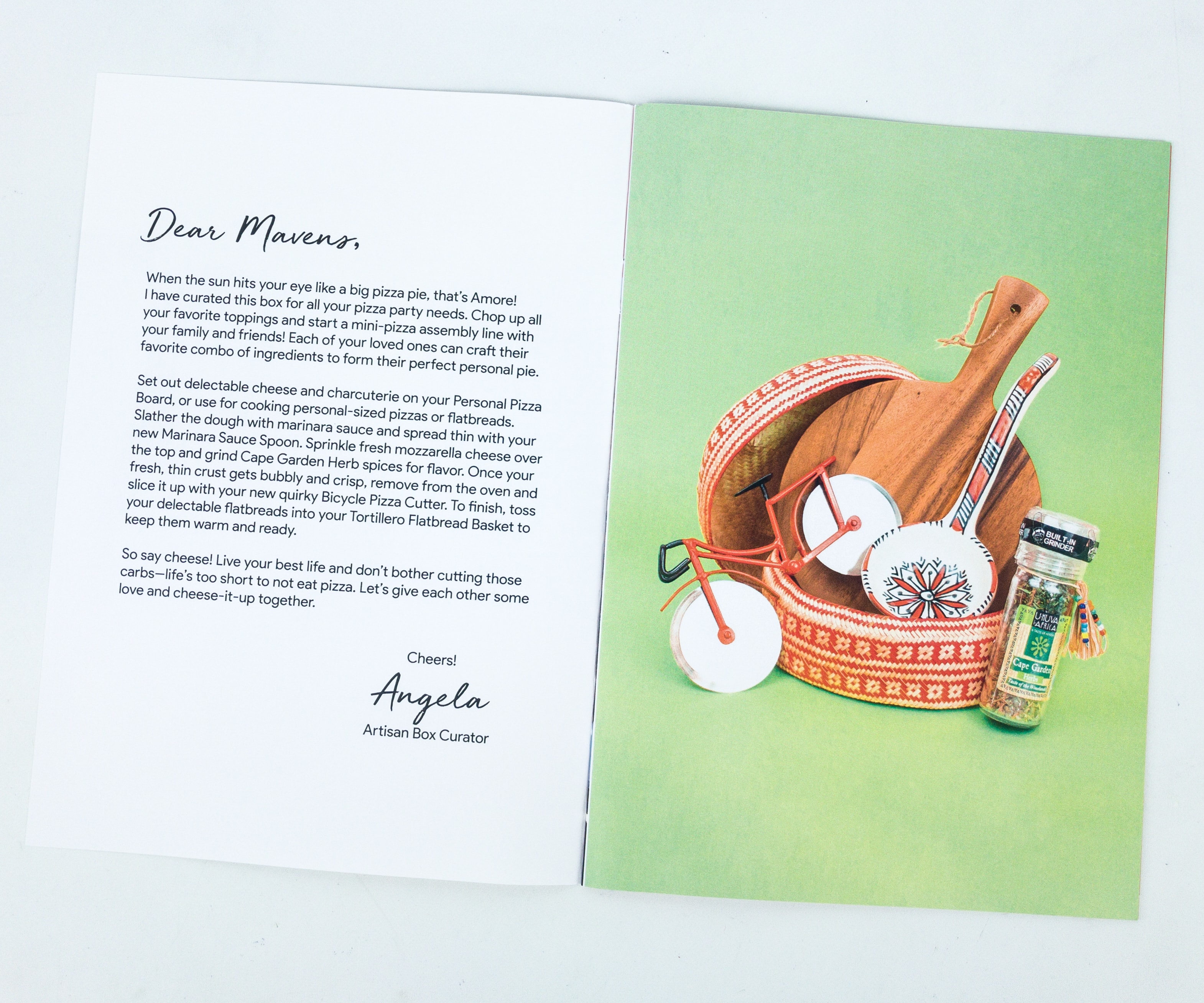 The theme for this box is AMORE. Artisan Box subscribers have a selection of themes from which to choose. This way, artisans will be able to meet GlobeIn's needs while also having longer, steady work as they continue to produce items for the Artisan Box.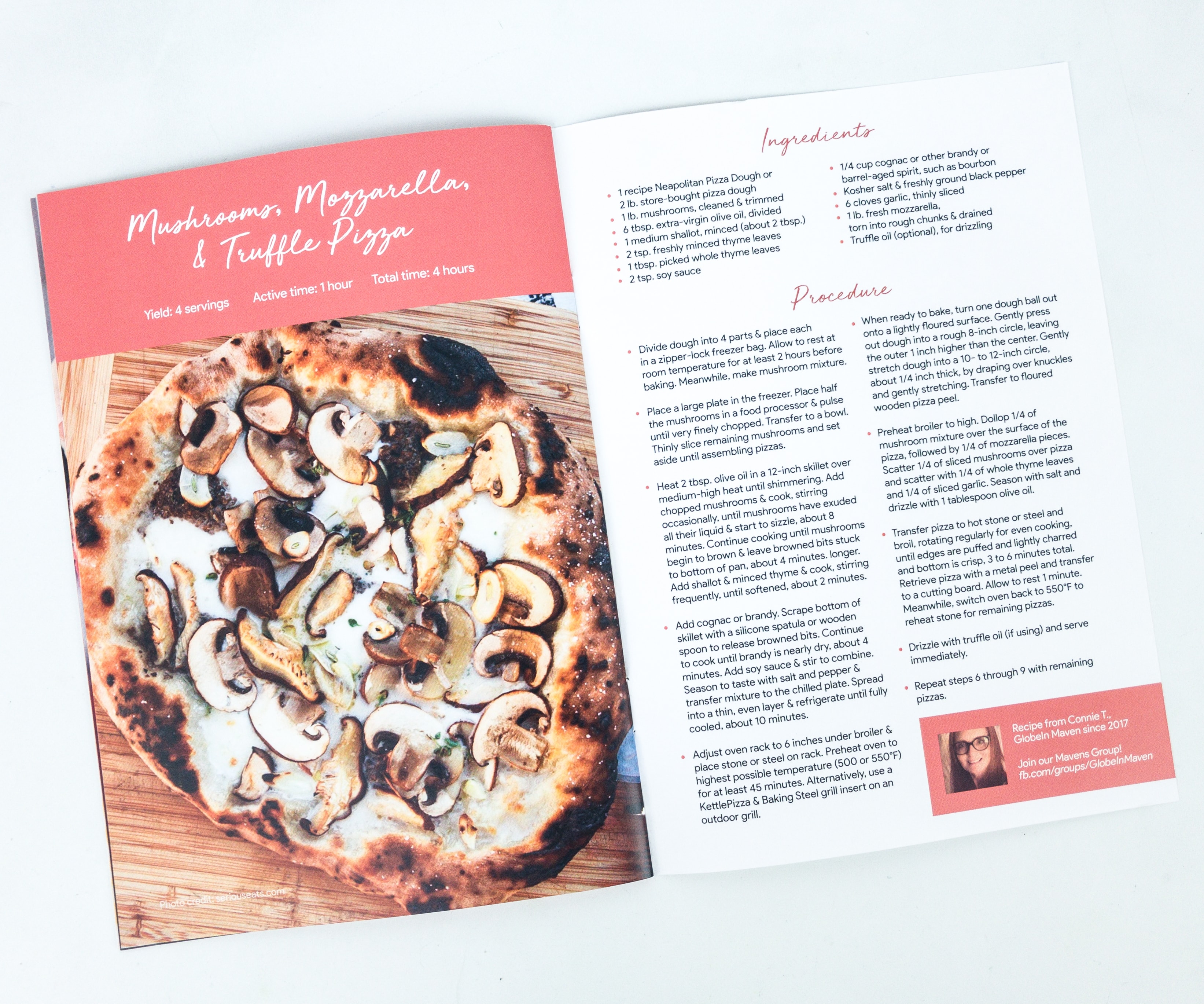 They also provided recipes we can try: Mushroom Mozzarella and Truffle Pizza!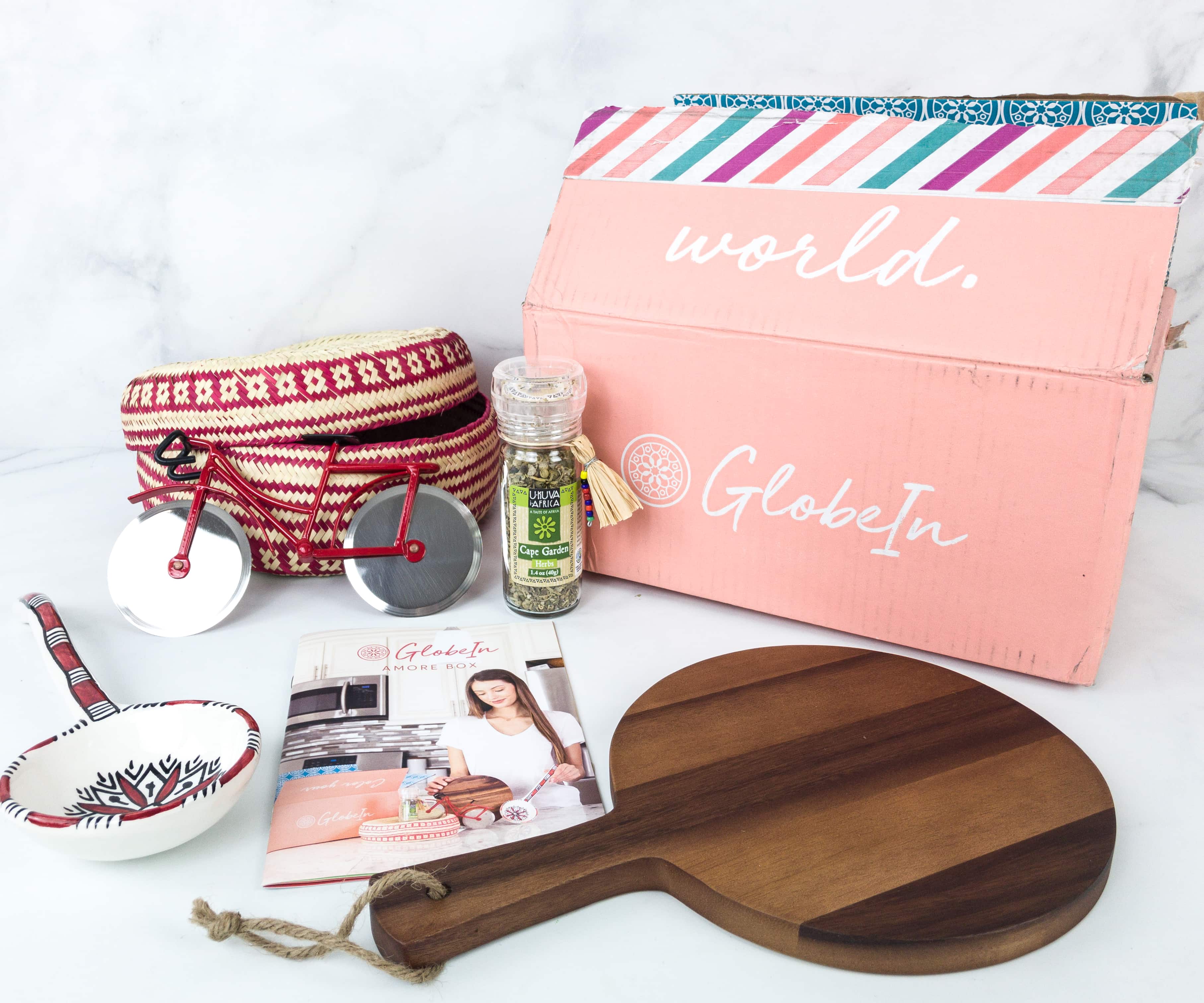 Everything in my box!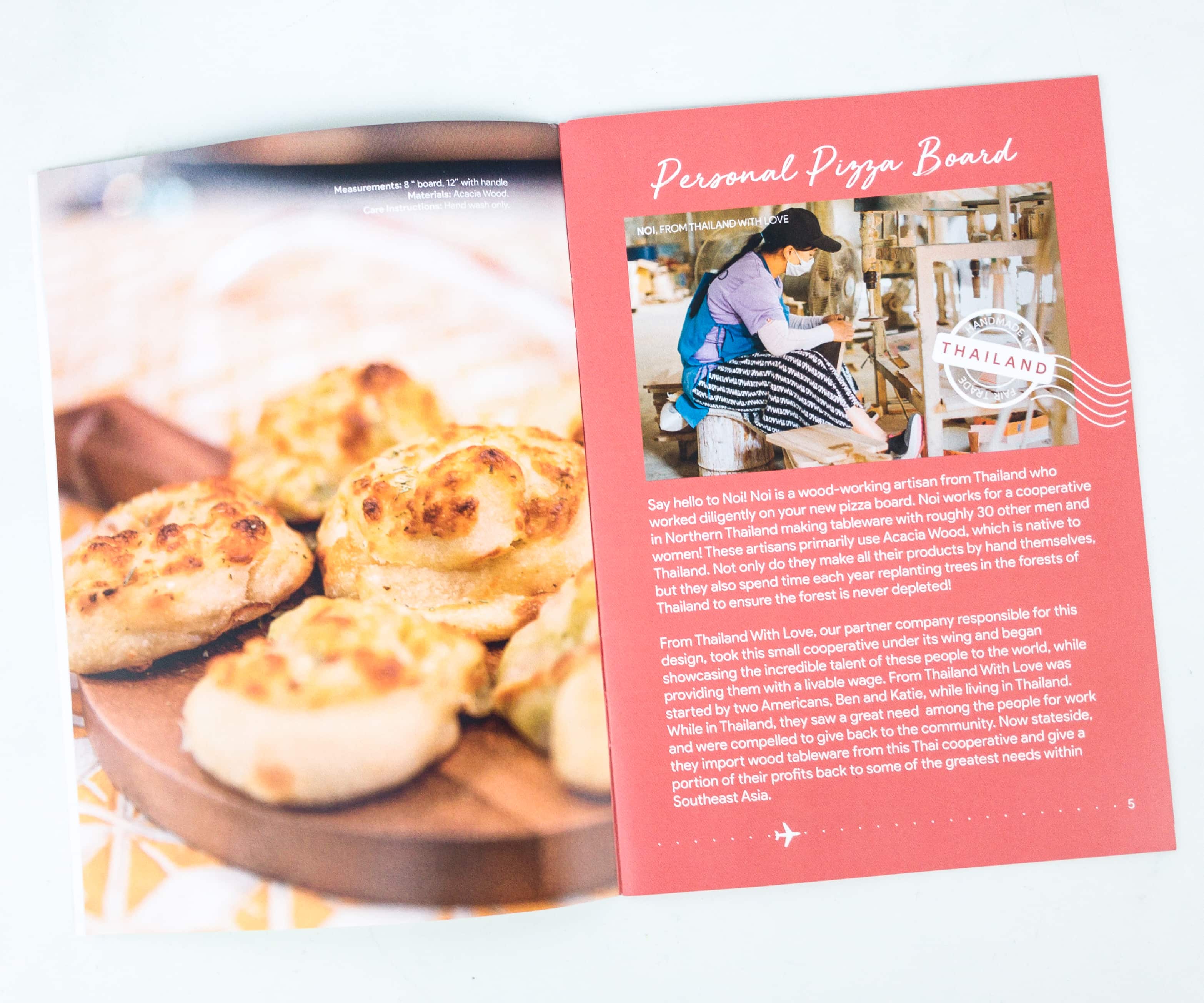 From Thailand With Love Personal Pizza Board – Thailand ($40) From Thailand, I got this beautiful wood pizza board! I think this piece is definitely made with love as the product is not only made by hand, but the makers also spent time each year replanting trees in the forests to ensure that it will never be depleted!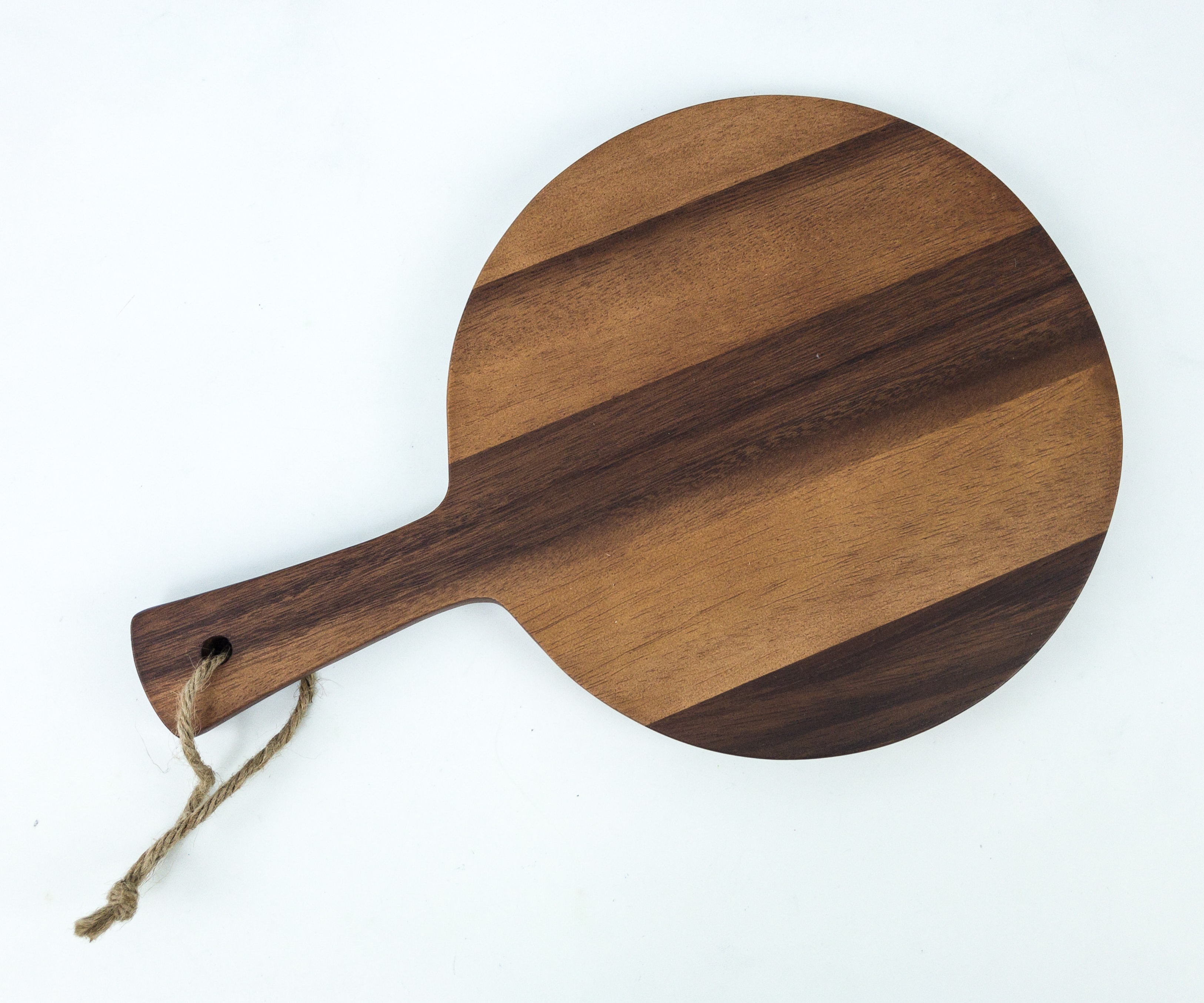 The board is perfect for a solo-sized pizza, or it can be used as a cheese board or a bread tray! It is made from Acacia wood and I love how it looks so classic and natural. The handle also has a twine that can be used to hang this beauty when not in use or for display purposes.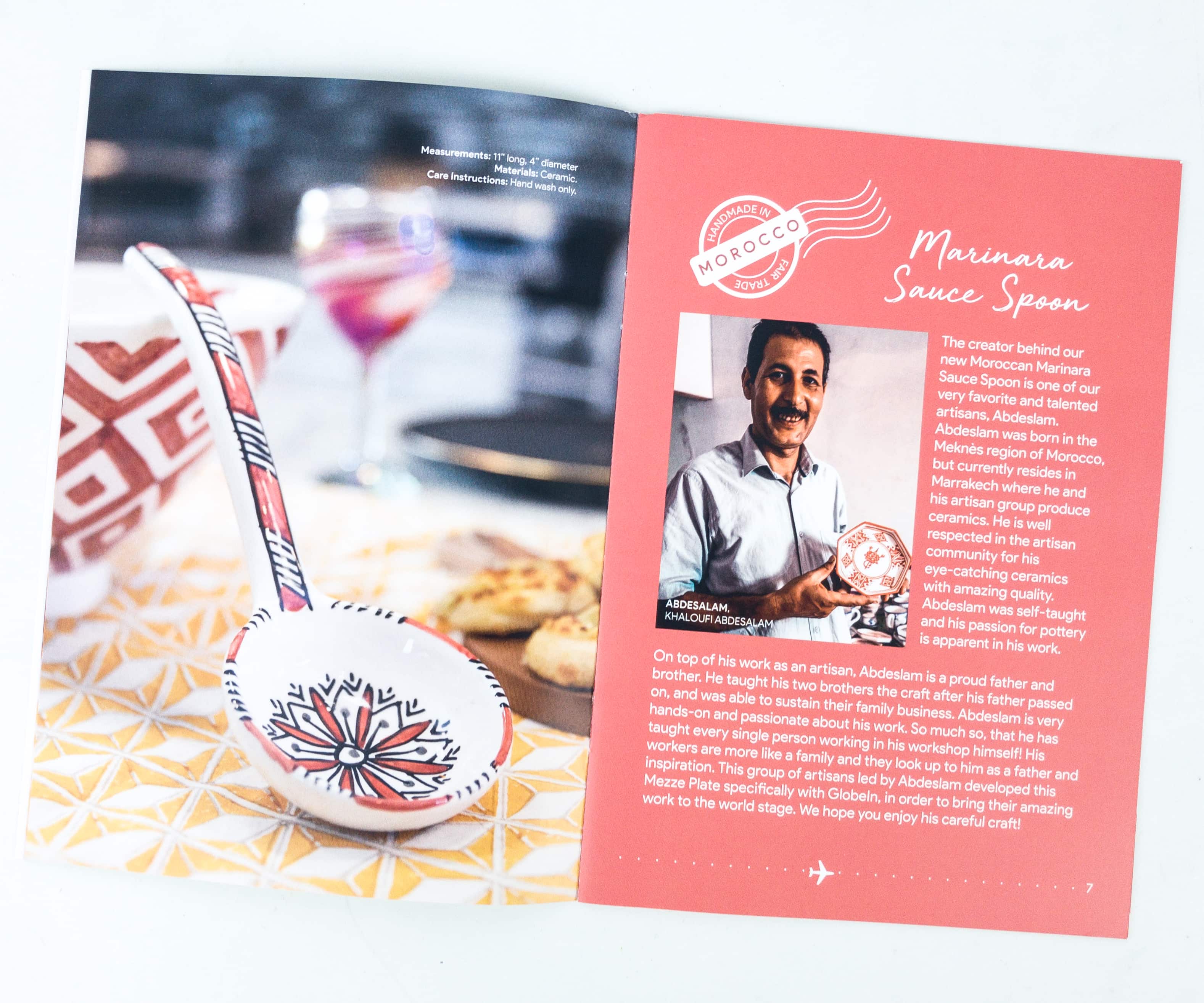 Khaloufi Abdesalam Marinara Sauce Spoon – Morocco ($25) It's another item from one of GlobeIn's talented artisans from Morocco, Abdeslam. If you remember the Mezza Plate that this subscription featured from one of the previous boxes, you'll know that he's really good with his craft!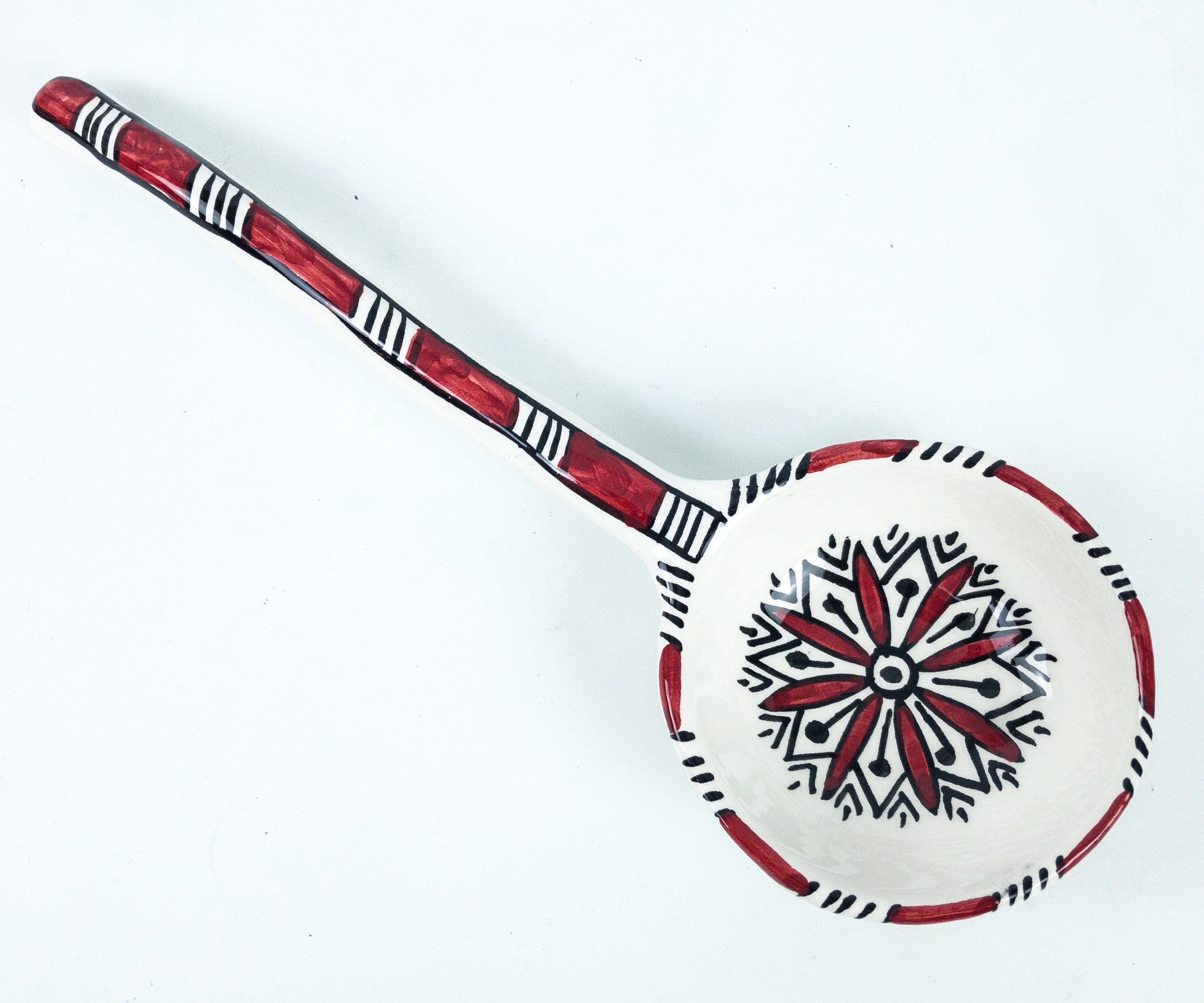 We got a sauce spoon this time! The beautiful ceramic spoon looked like something else but then I realized it is used to stir sauces, or can even function as a serving spoon because it's larger than normal spoons.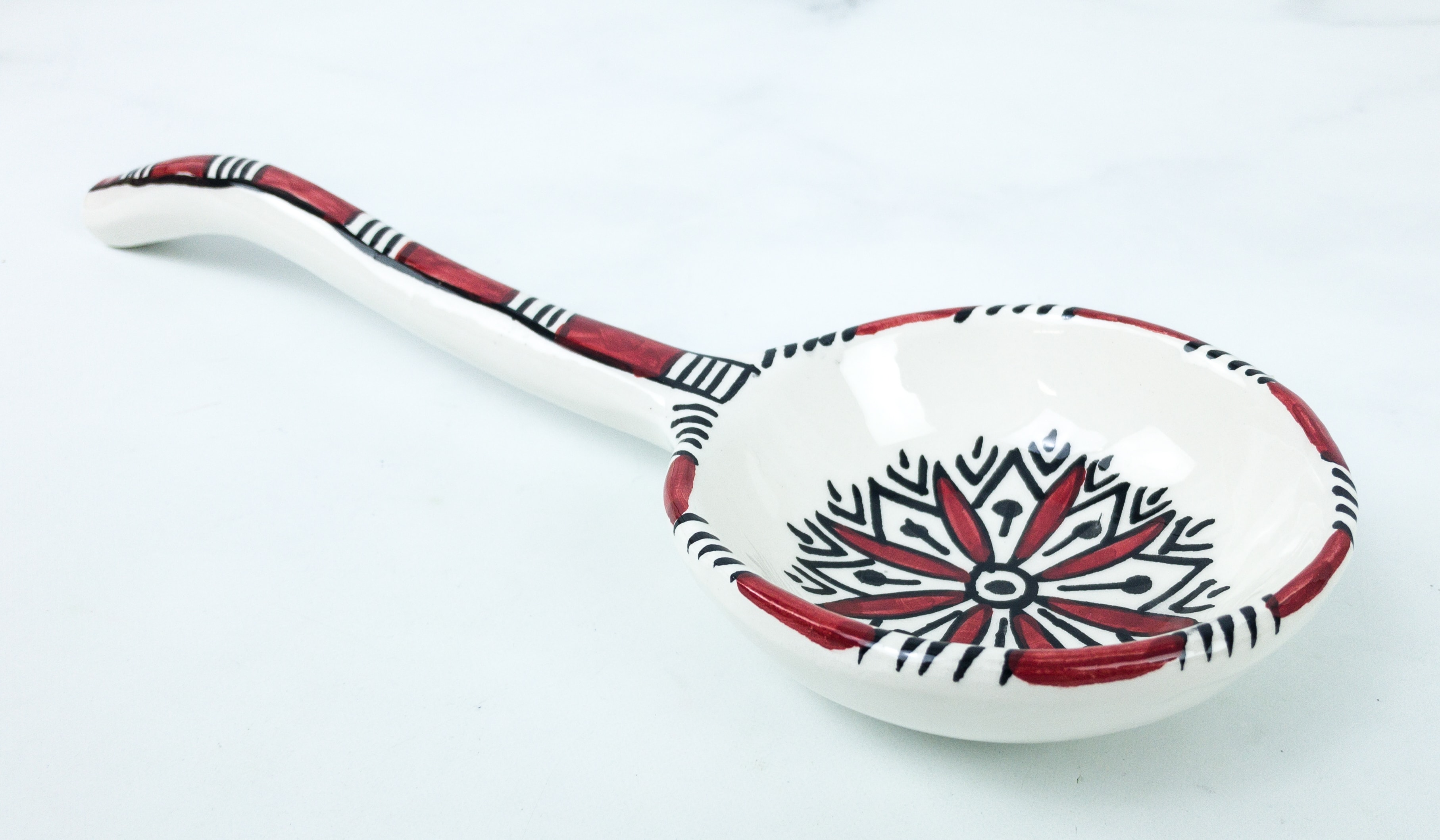 The design is really beautiful, it looks like a blooming flower. The handle has some nice patterns as well. It's simply stunning.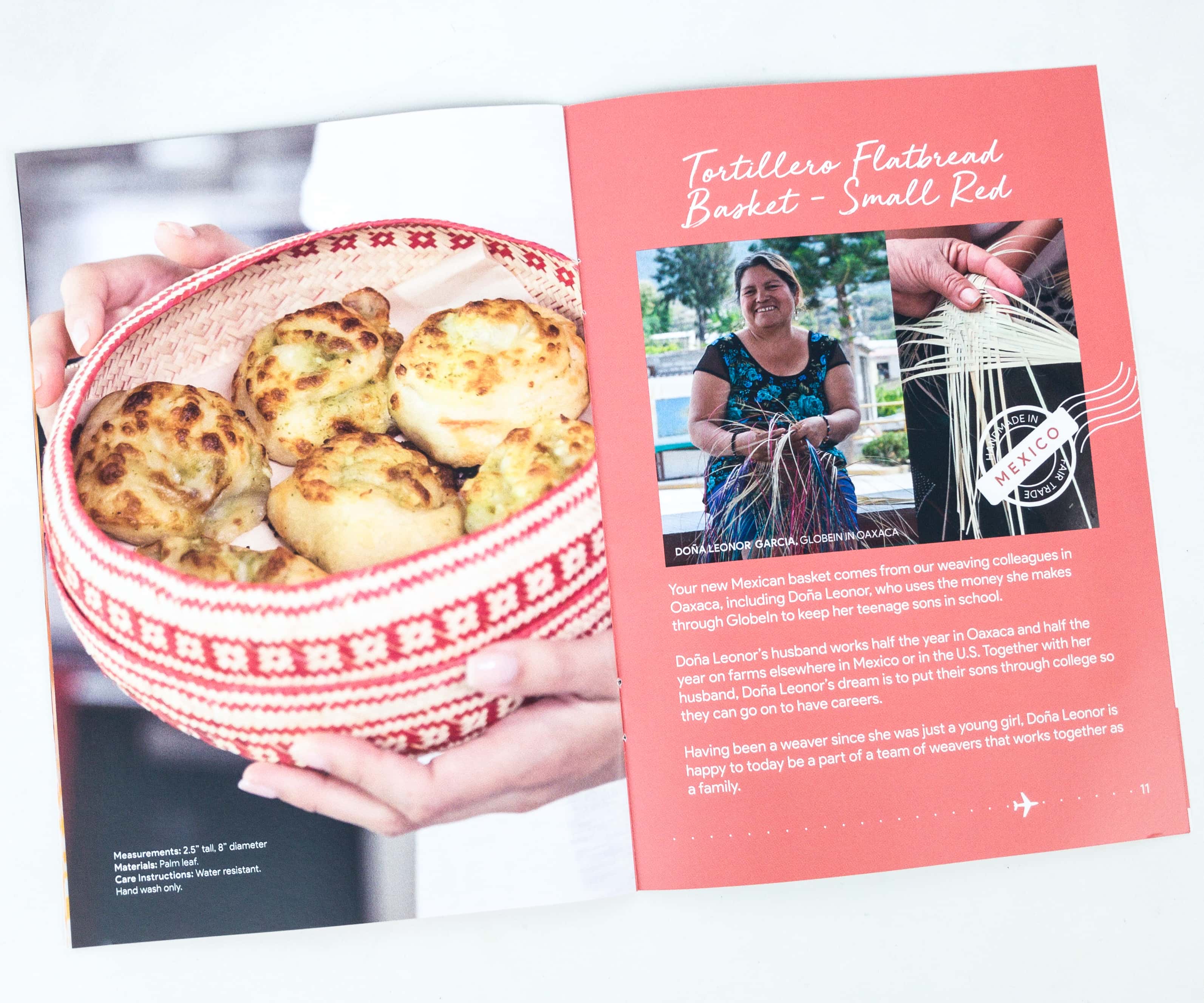 GlobeIn in Oaxaca Palm Leaf Tortillero Flatbread Basket – Mexico ($16) Oaxaca is known for their beautiful weaved baskets. I'm glad that I got another one from their artisans! This beautiful basket is a nice container for bread!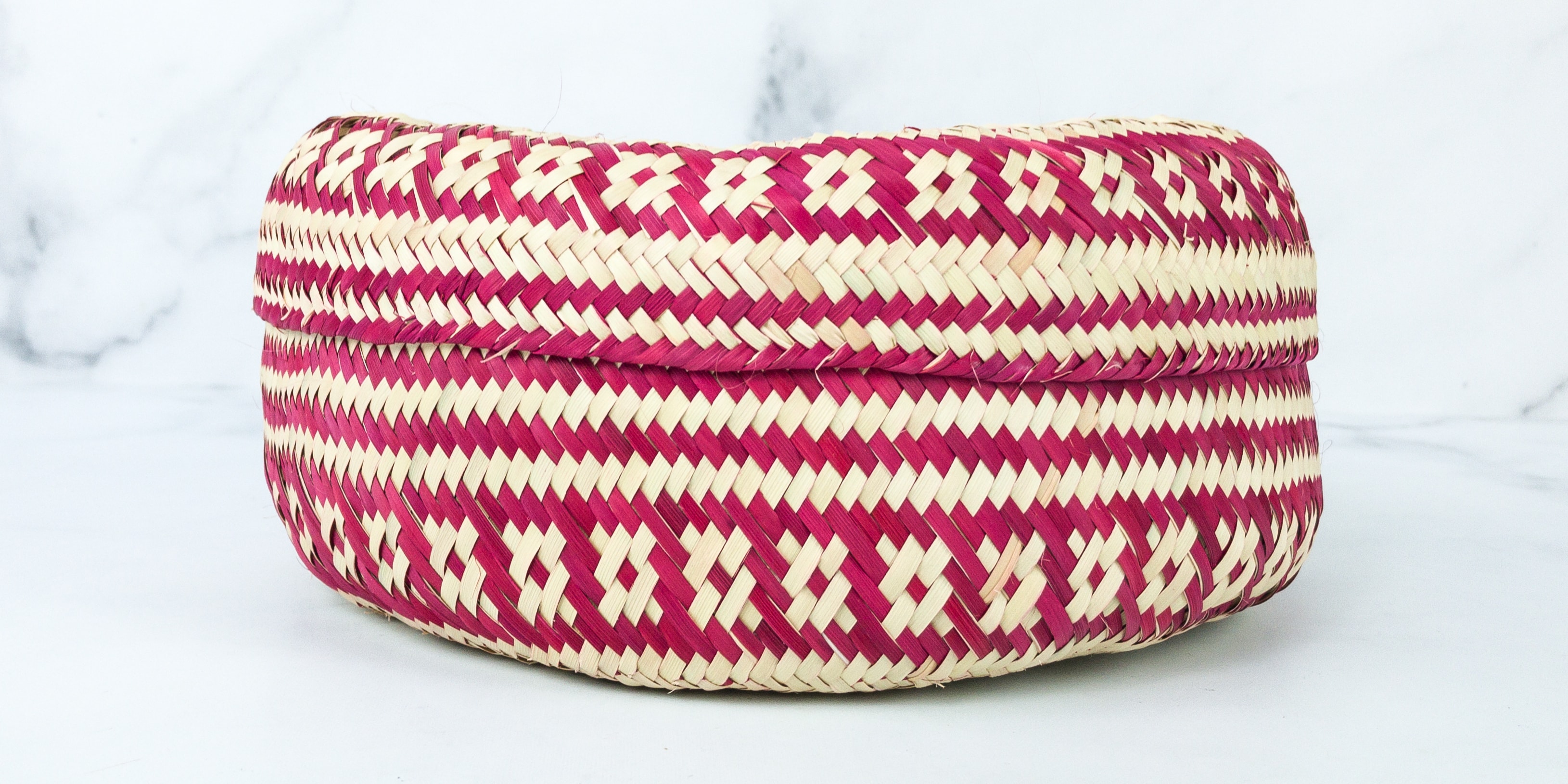 The straw basket consists of red and natural-colored dried palm leaves weaved together. It even comes with a lid.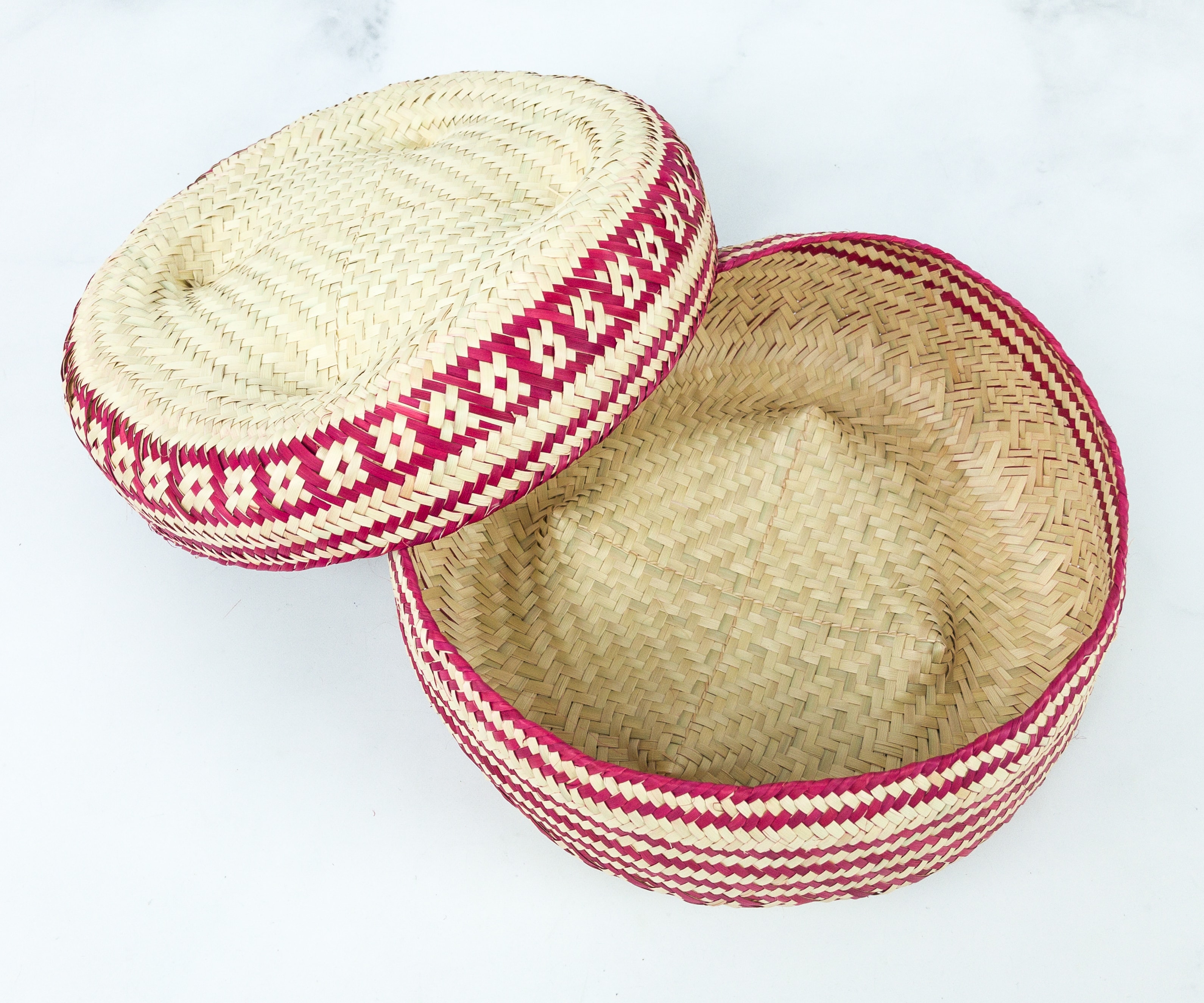 The basket looks gorgeous! It's just the right size for serving bread and for other kinds of food.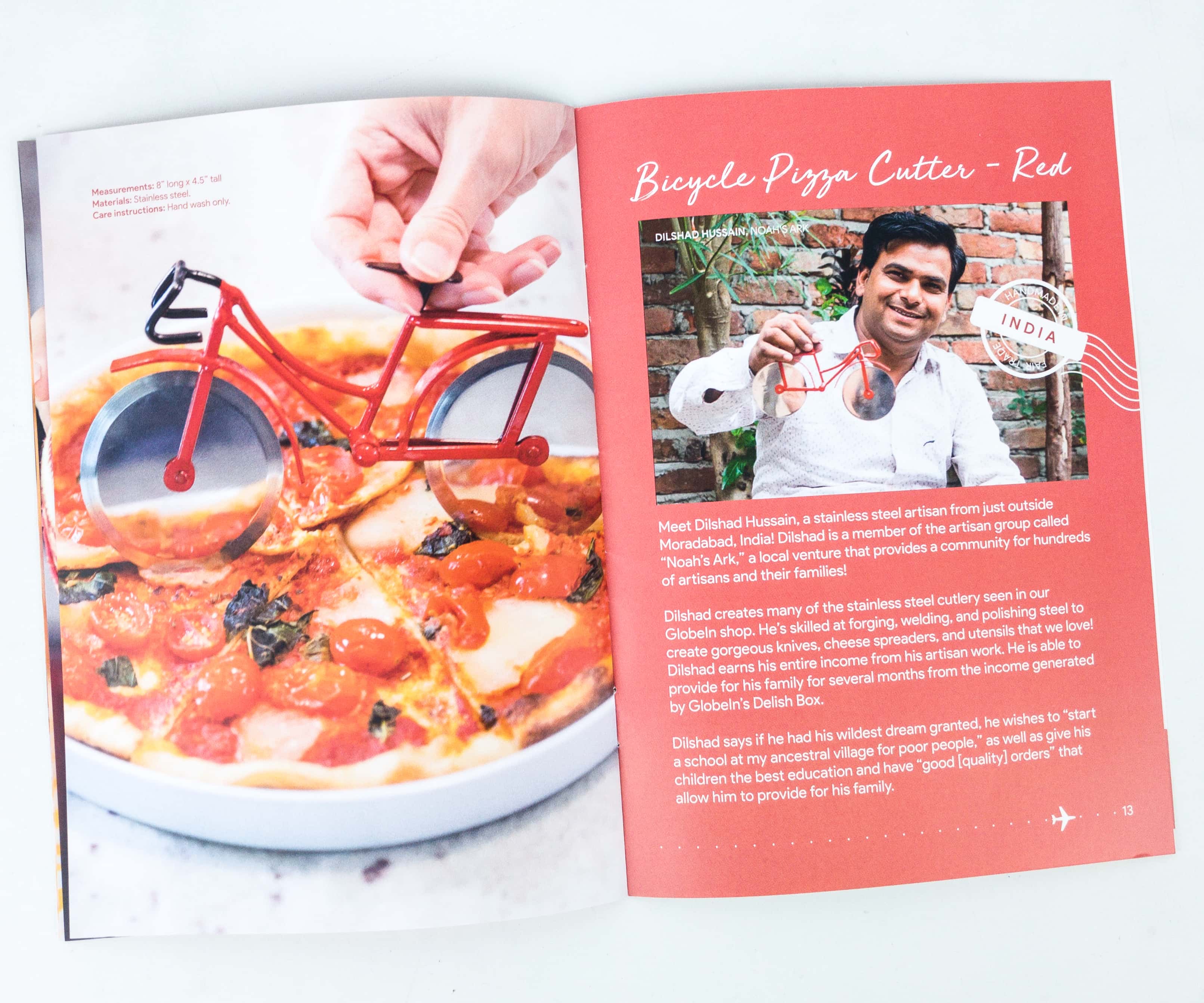 Noah's Ark Bicycle Pizza Cutter – India ($20) This one's a cutie! The pizza cutter has 2 wheels, which serve as the pizza wheel/cutter.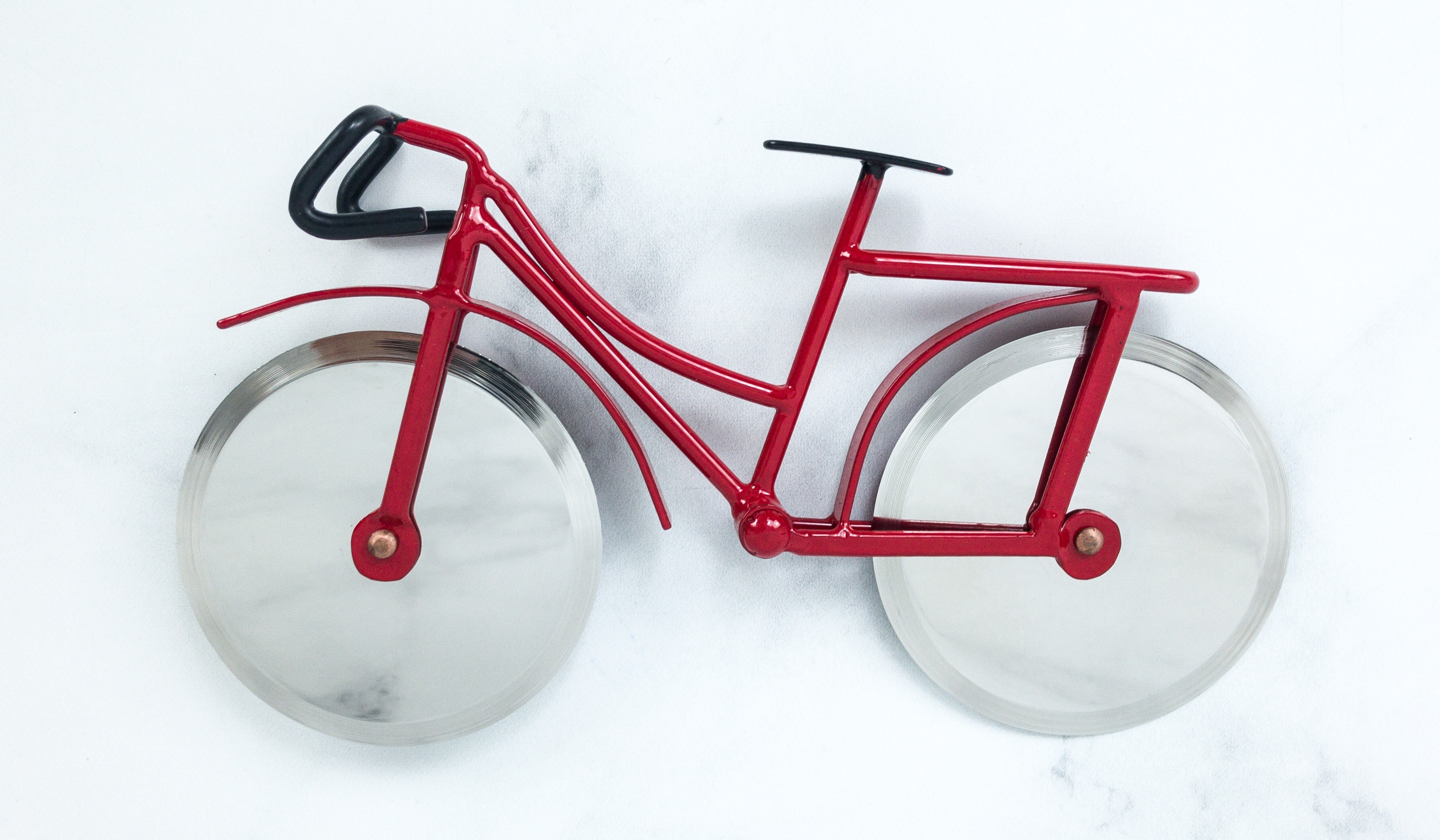 We love the unique design of this tool, and it will be fun cutting a pizza or even bread with this! The blades easily cut through the dough, and it also leaves really clean pizza edges! Nothing goes to waste!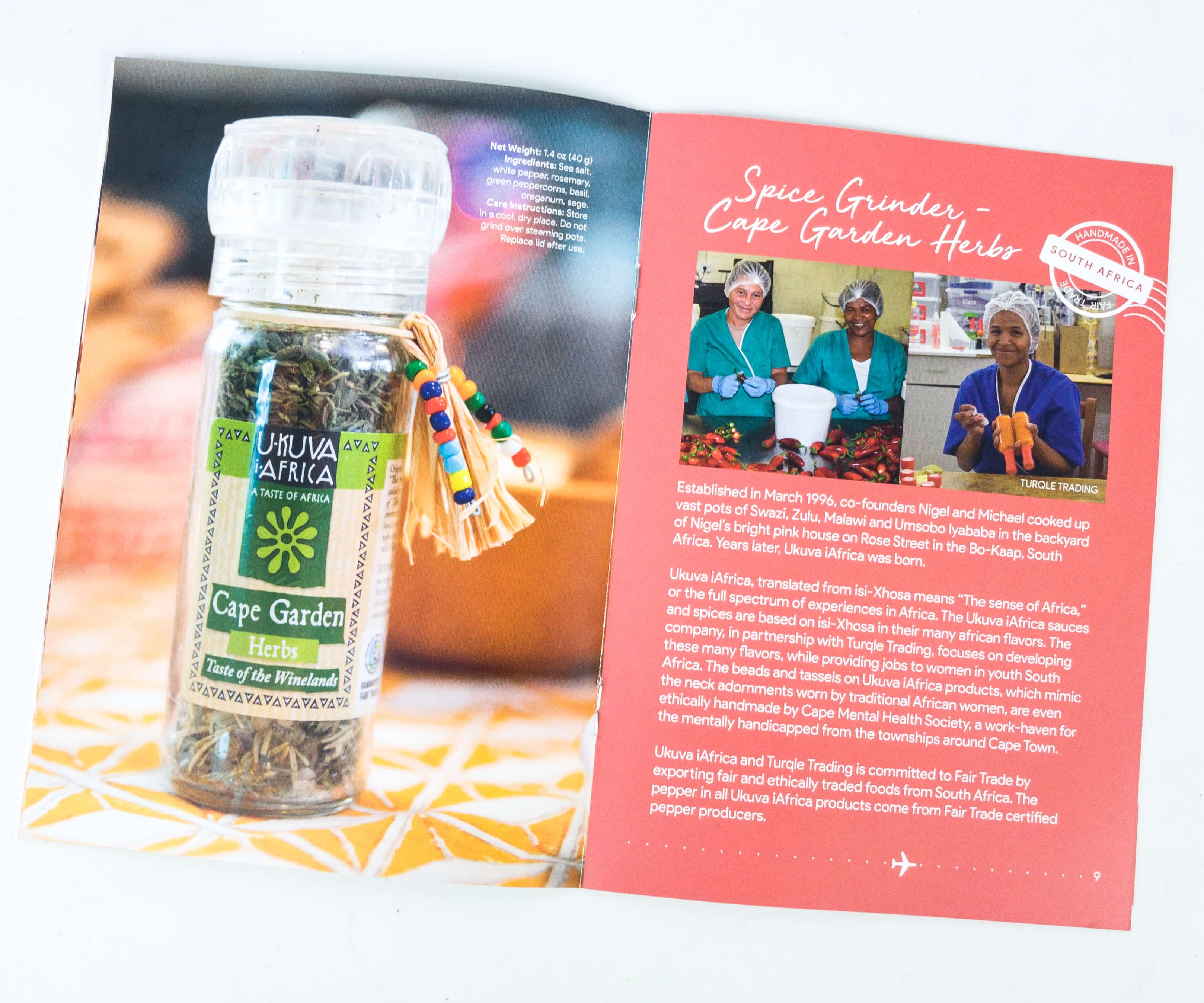 Turqle Trading Spice Grinder – Camp Garden Herbs – South Africa ($12) I love freshly ground herbs and spices on my food, so it's really nice that I get this herb mix with a built-in grinder.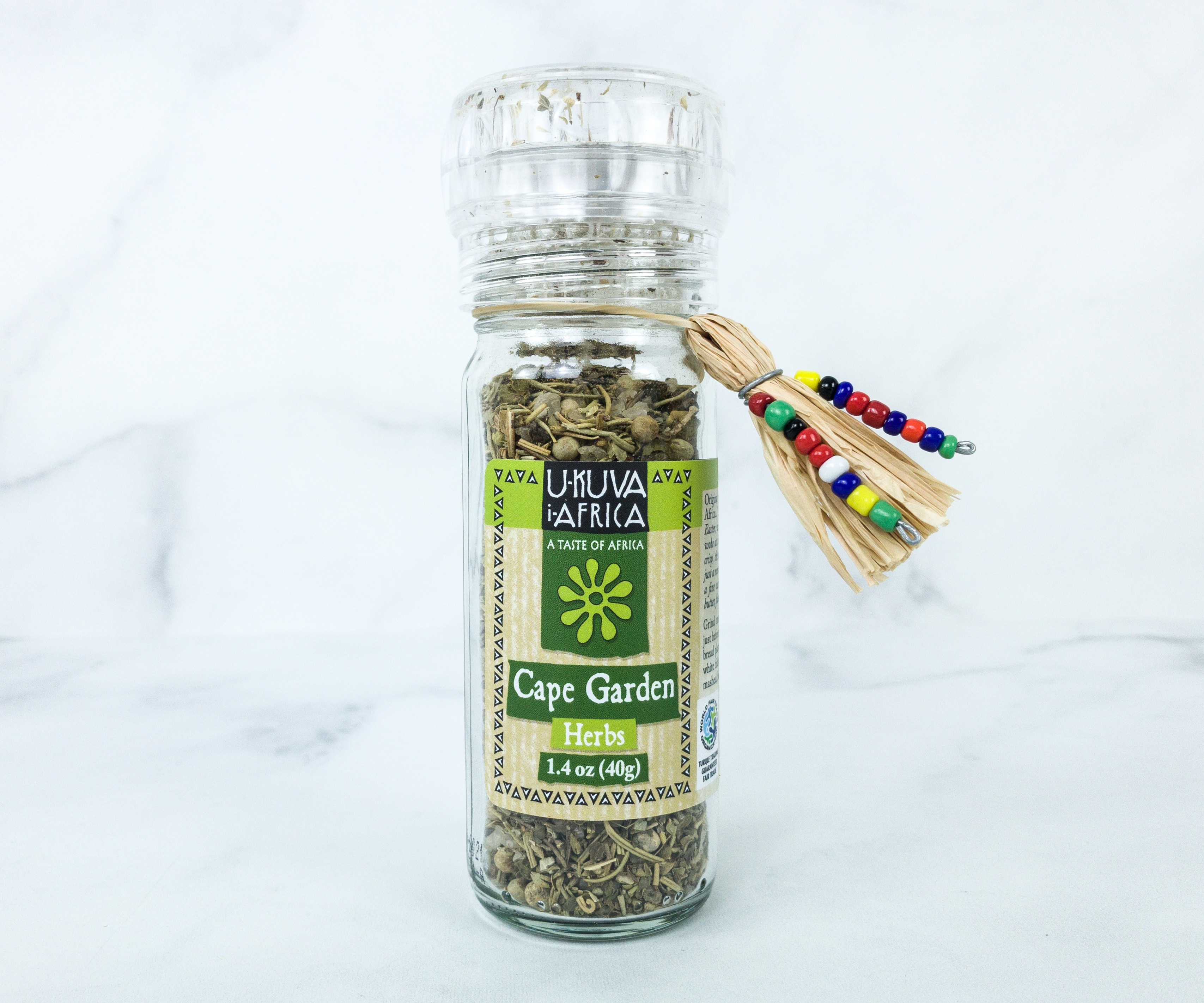 The cute bottle even came accessorized with a straw tassel and little colorful beads!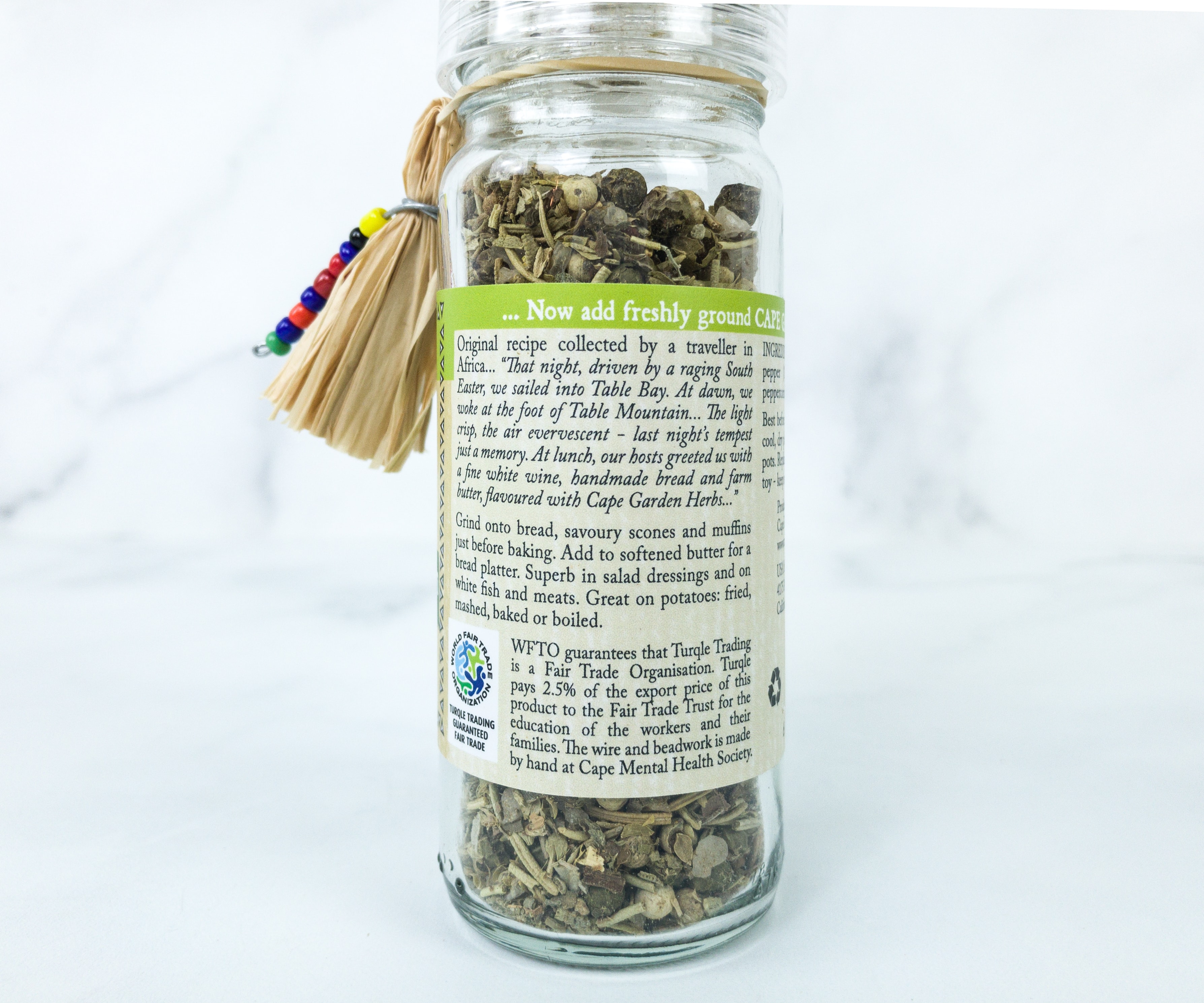 The Cape Garden herbs is a mix of white and green pepper, sea salt, rosemary, oregano, basil, and sage.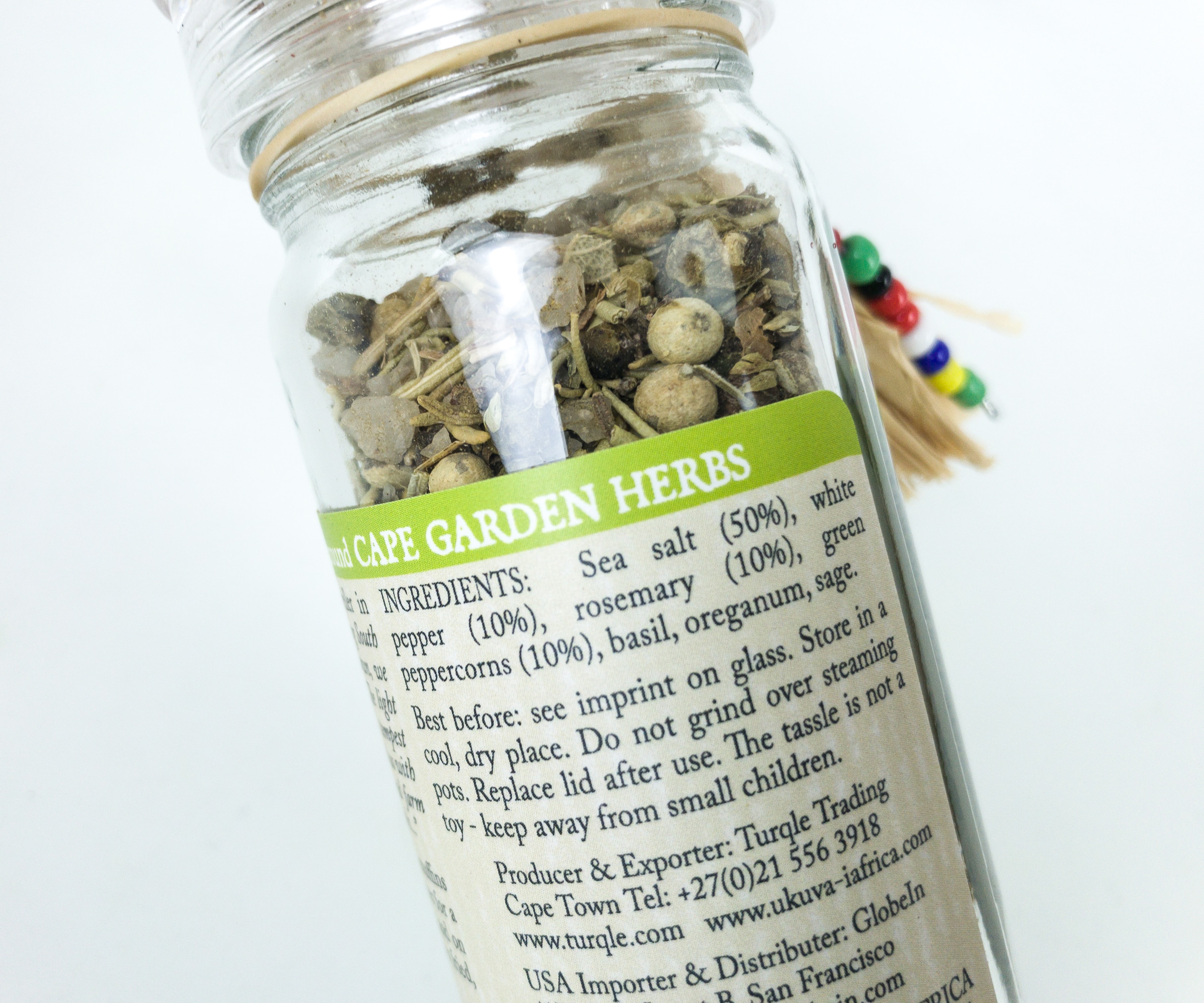 It's best to put on most meats like beef and poultry, or even seafood.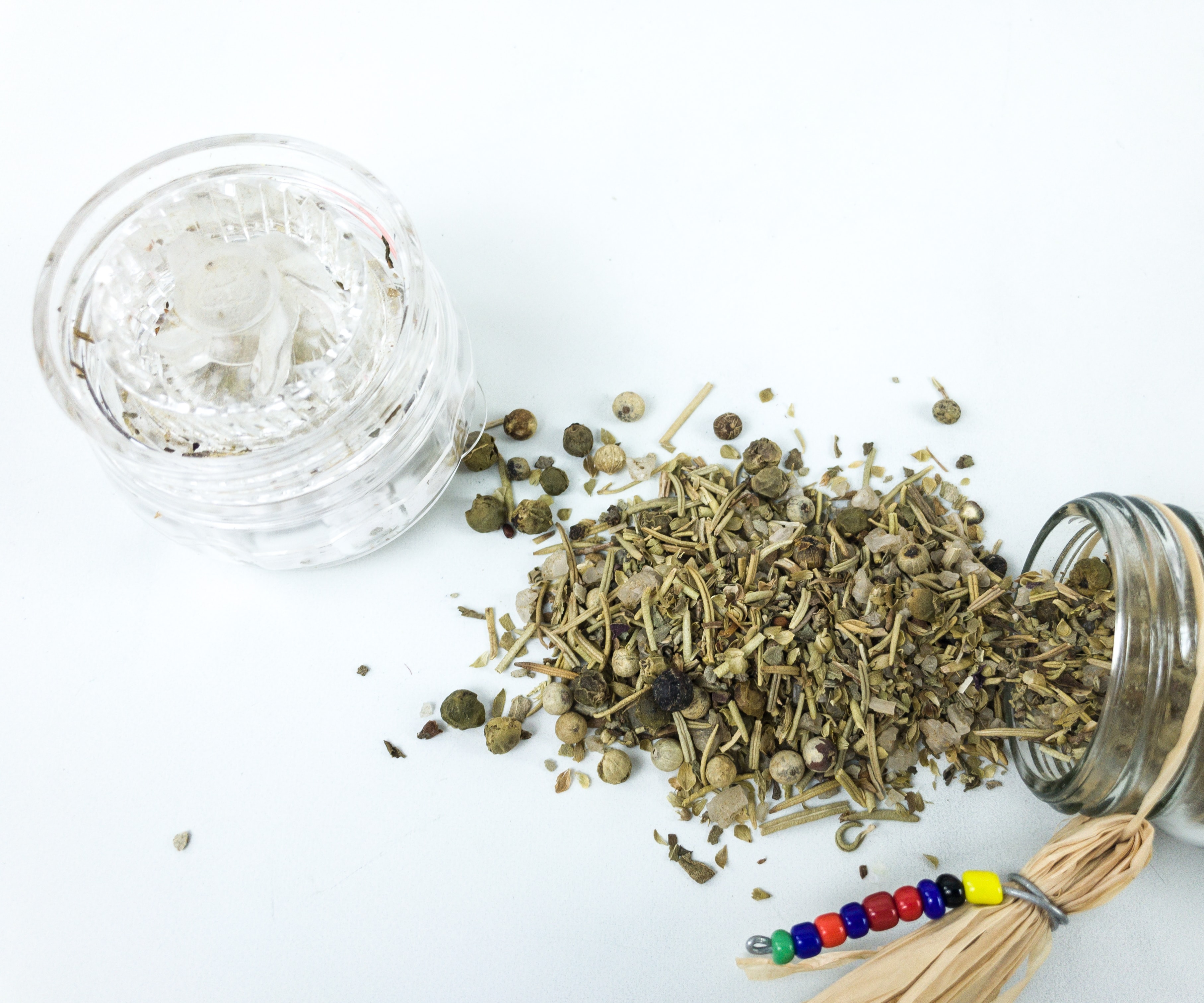 I think I can also use this to sprinkle and add flavor on some freshly popped plain popcorn or chips!
This box definitely showed us some LOVE! This month's artisan products are all looking beautiful. As I read how each of them is made, I can definitely feel the love and effort each maker had put into crafting them. I love the pizza board, paired with the bicycle pizza cutter! The sauce spoon is one of the most beautiful ceramic creations that I've seen as well. The straw basket is really functional and I can use it for serving bread. The herb mix is amazing and I love the added flavor on my dishes. I love how the box was able to support many local artisans that share their talents all over the globe! I am definitely excited about the next boxes!
What do you think of this GlobeIn Artisan Box?

Visit Globe In Artisan Box Club to subscribe or find out more!