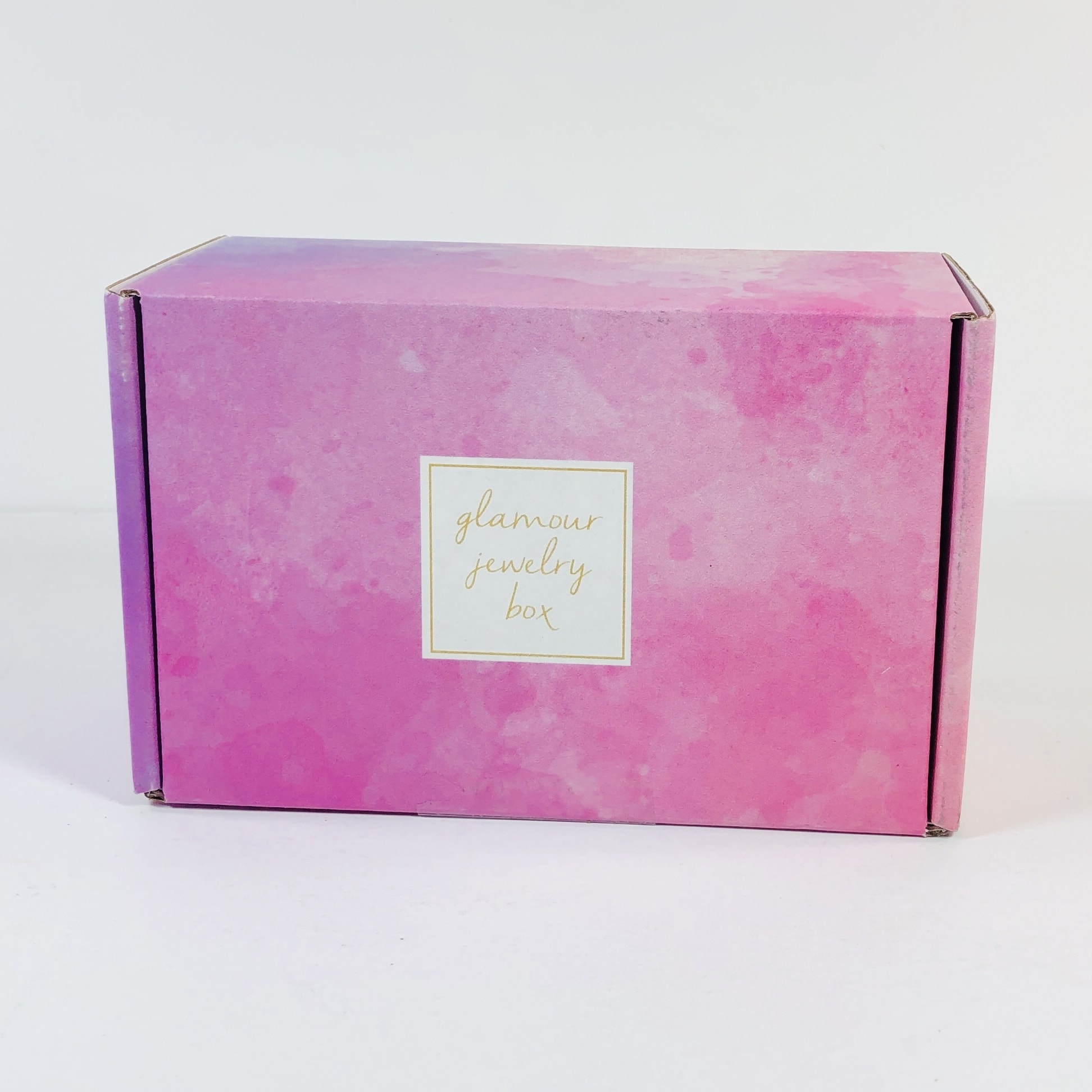 Glamour Jewelry Box is a monthly subscription box that sends 3 trendy jewelry pieces every month. Items sent may include necklaces, rings, bracelets, or earrings, and all for you to keep! Monthly boxes are $29.95 and there will be a slight increase of 50¢ soon thanks to increased shipping prices.
3 trendy boutique jewelry pieces every month
Retail Value $75+ in every Glamour Jewelry Box!!!
Items include necklaces, bracelets, earrings, or rings
The ideal gift for the next birthday, anniversary, graduation, holiday or just because!
DEAL: Get 10% off your first box! Use coupon code CJ10.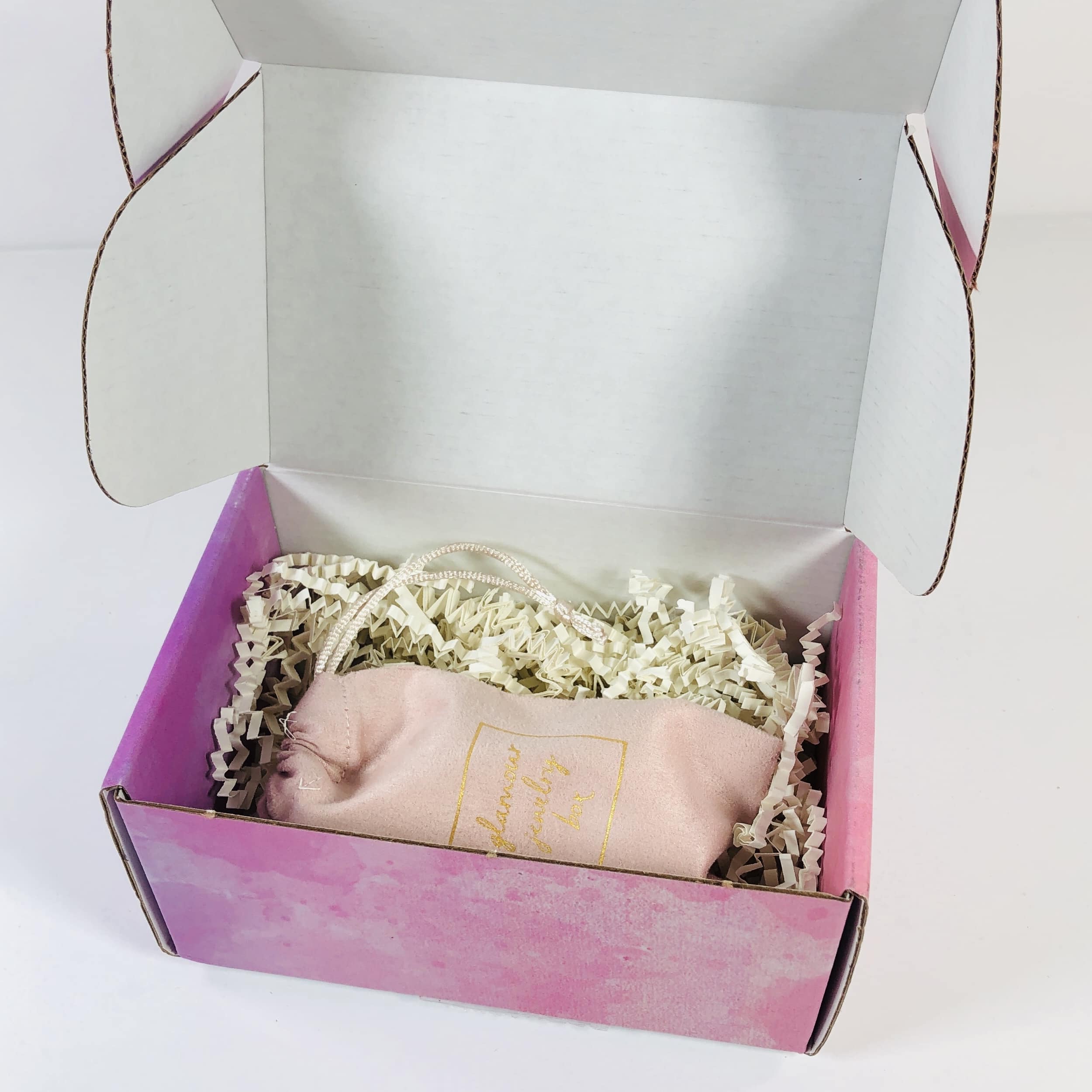 My items were placed in a soft fabric pouch that was snuggled on a bed of white paper squiggles.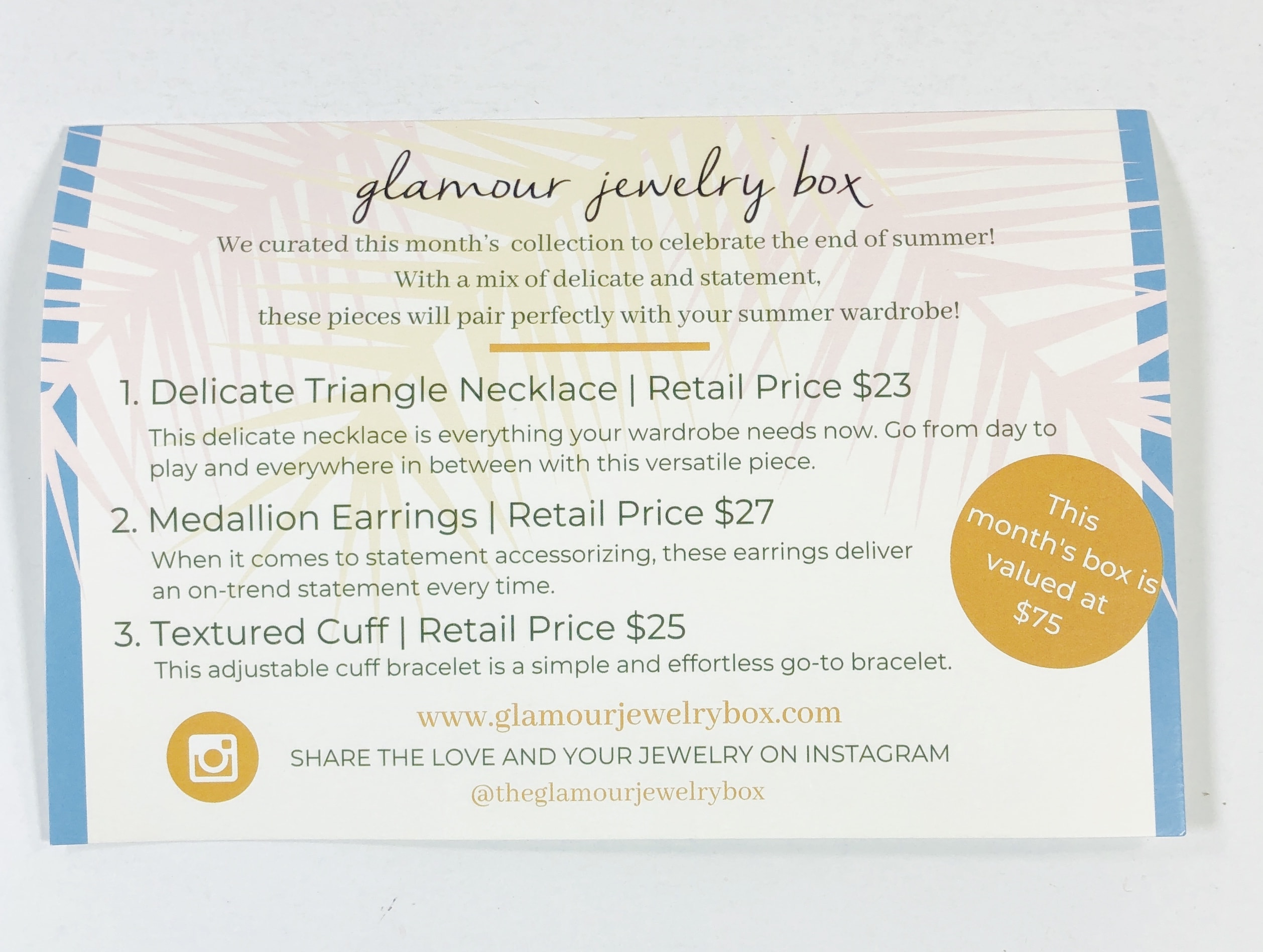 I received a card that directed me to the Glamour Jewelry Box Instagram page. The card had info describing my box and its contents. Please keep in mind that the values are given by Glamour Jewelry Box and I cannot find them in their online shop, although they do have a few items available there. Also, there is nothing that says what the jewelry is made of but I wouldn't expect real gold or diamonds. It's a costume jewelry box.
The soft bag is a great way to keep the pieces safe, especially if you travel or maybe want to change pieces before going to an after-work event.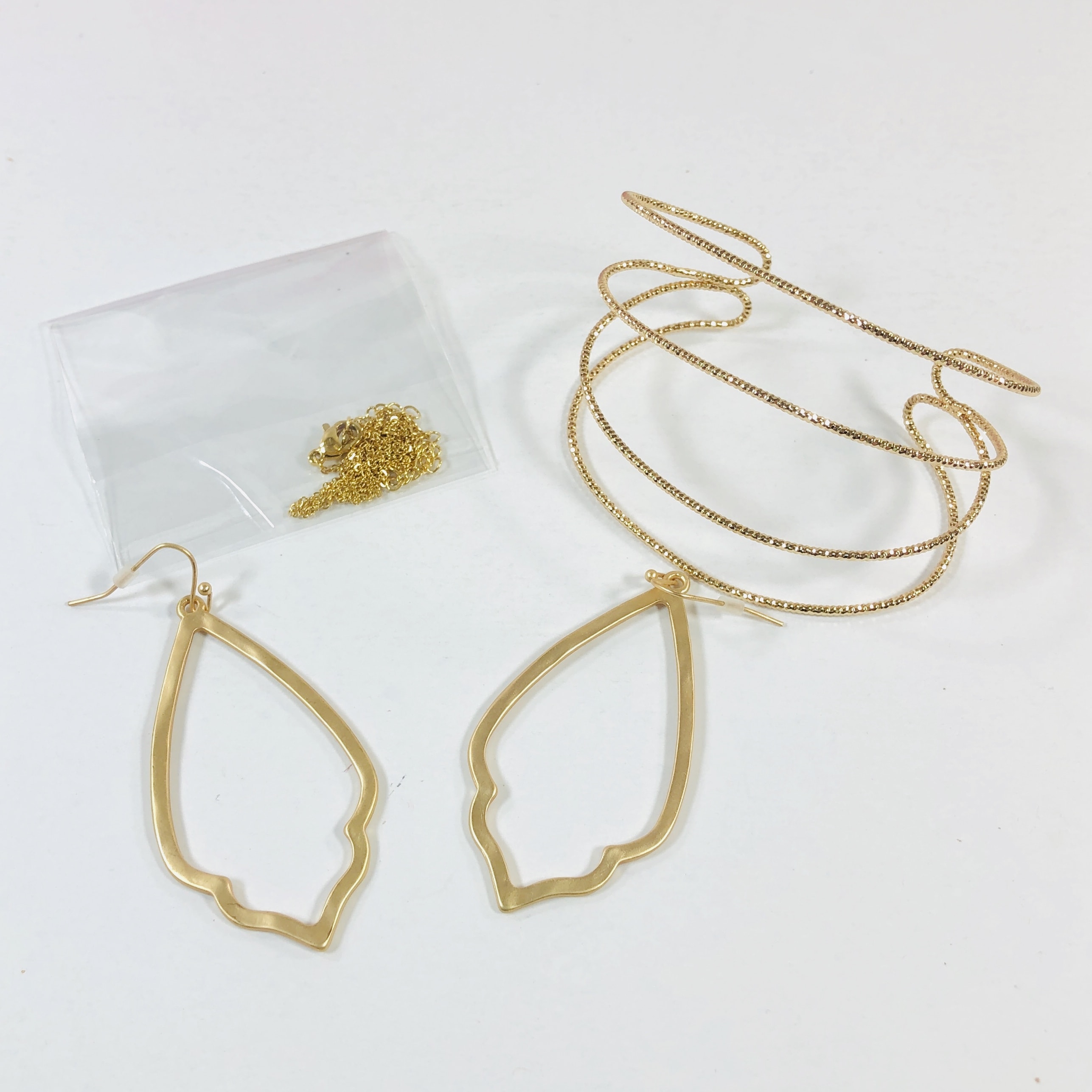 One piece was in a plastic bag to keep it from tangling in transit.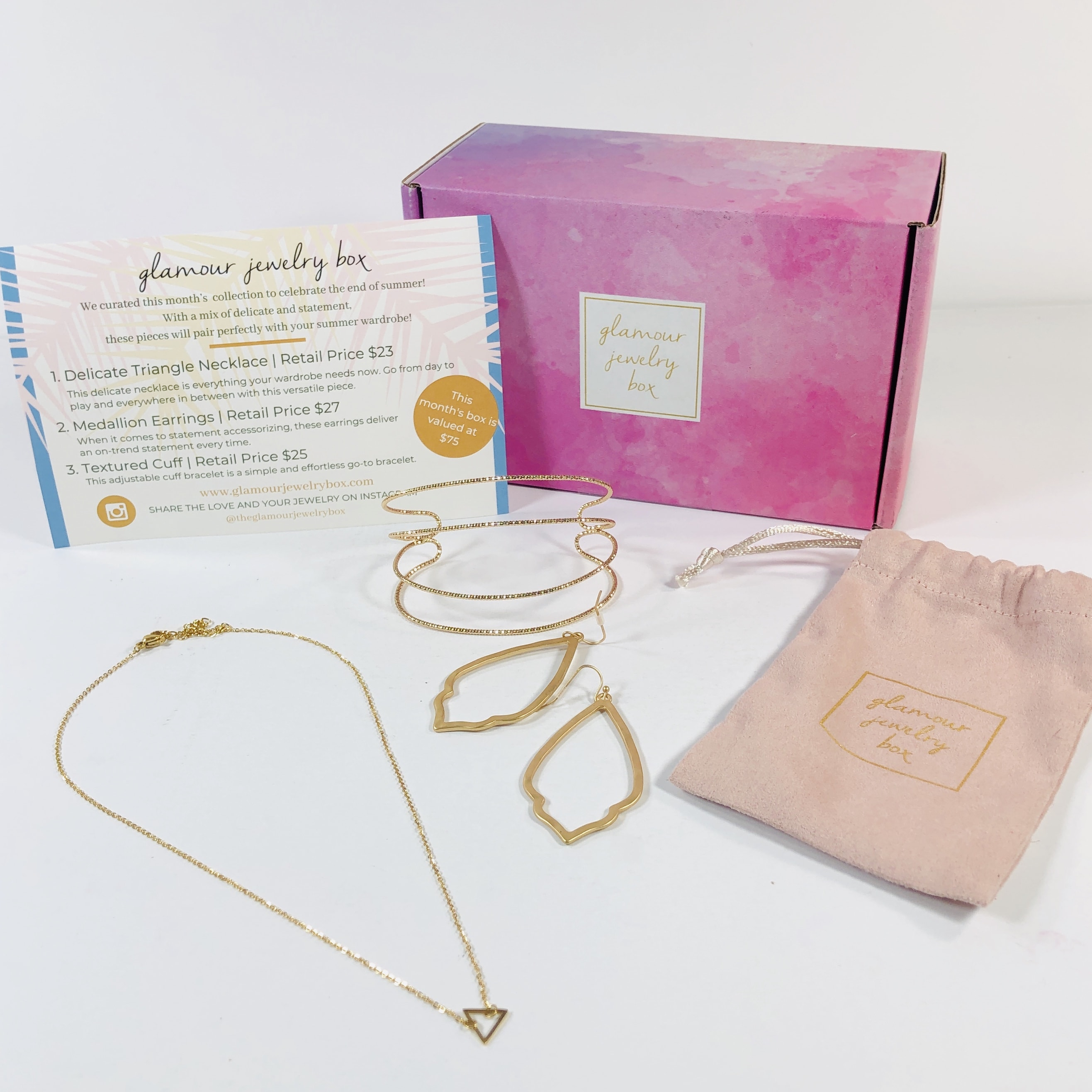 Everything in my box!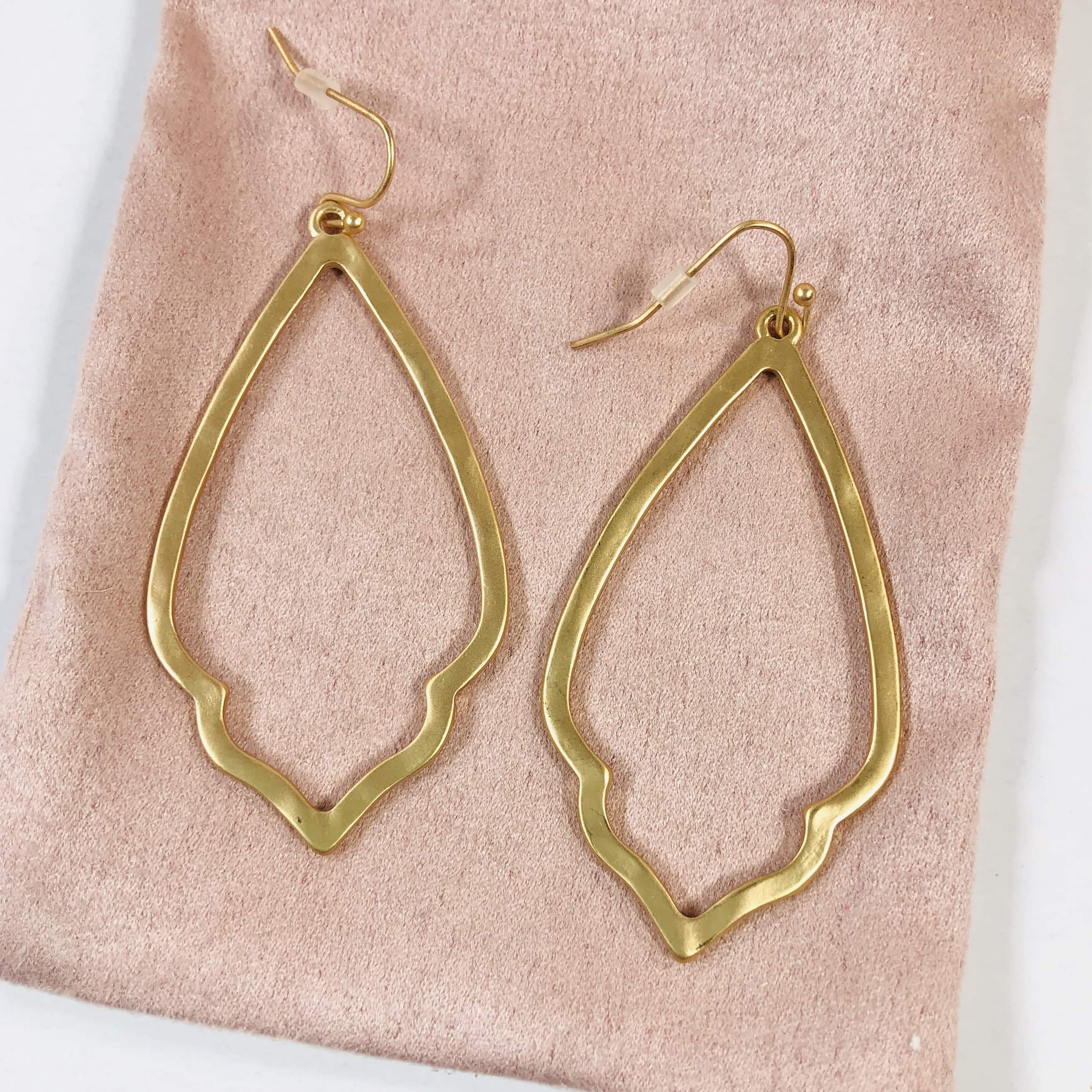 Medallion Earrings ($27) are surprisingly light-weight considering their size. The medallions are about 2.25″ long and have a matte finish. I showed them to my oldest and she said they looked like something from Kendra Scott.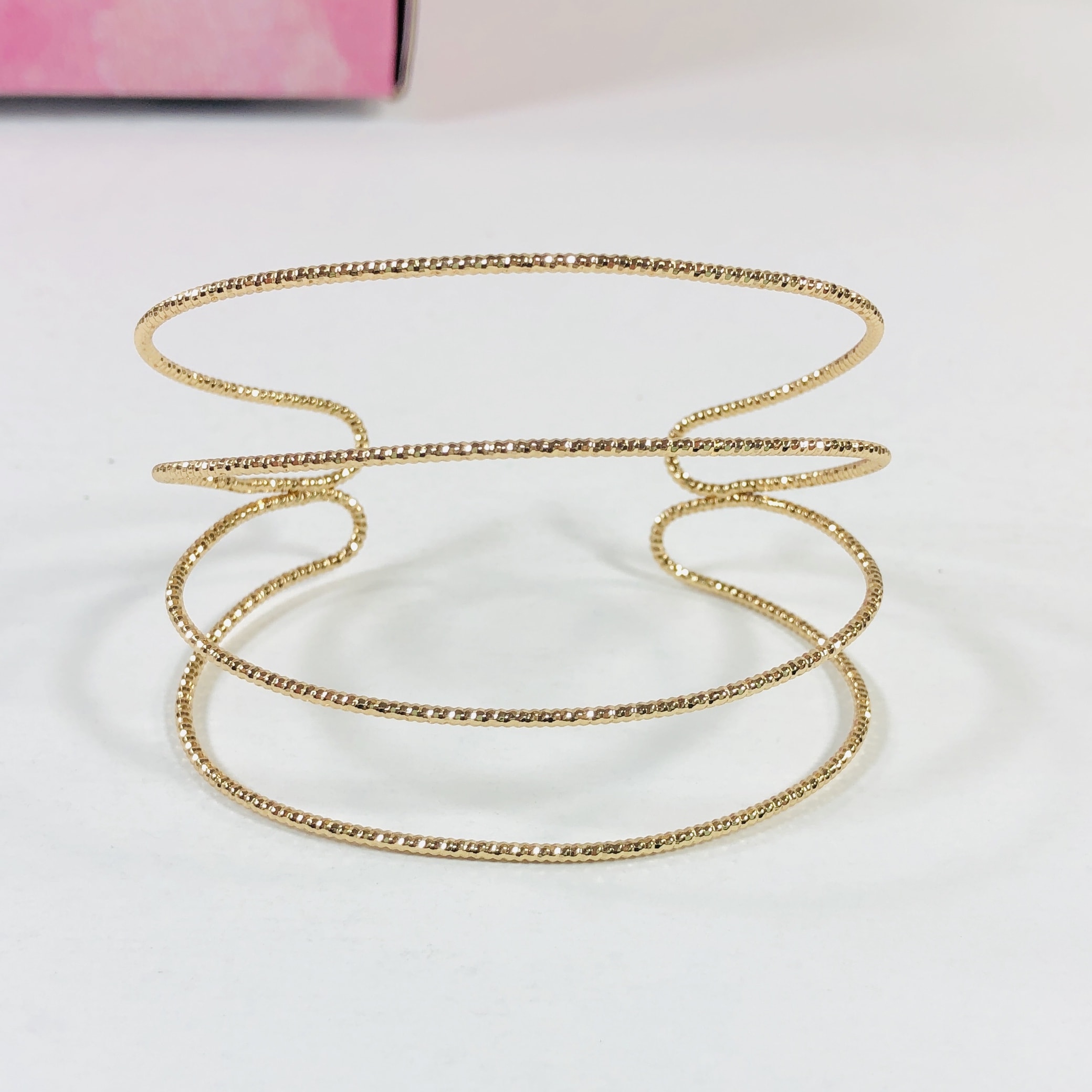 Textured Cuff ($25) is simple yet takes an outfit from plain to fancy within seconds.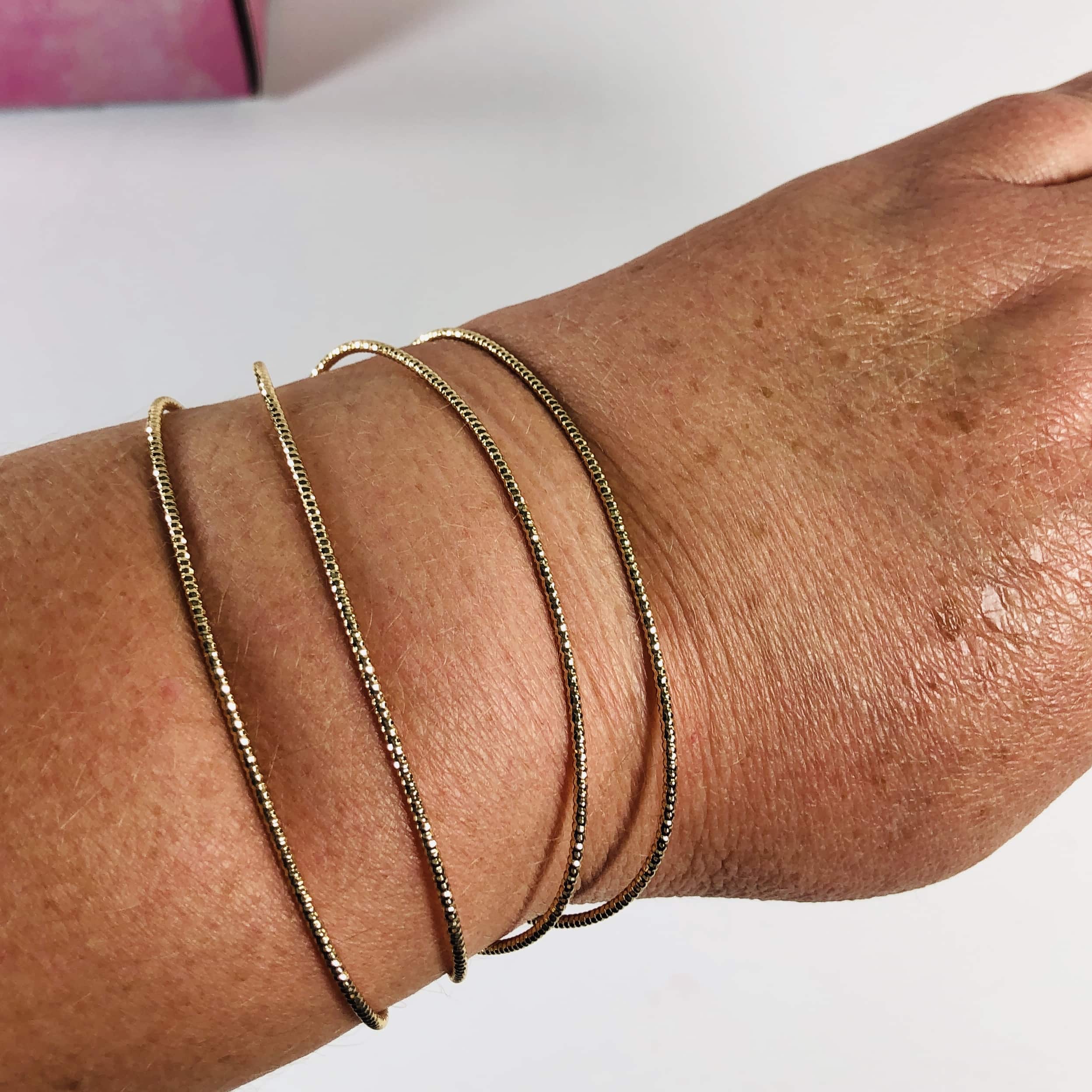 It is adjustable…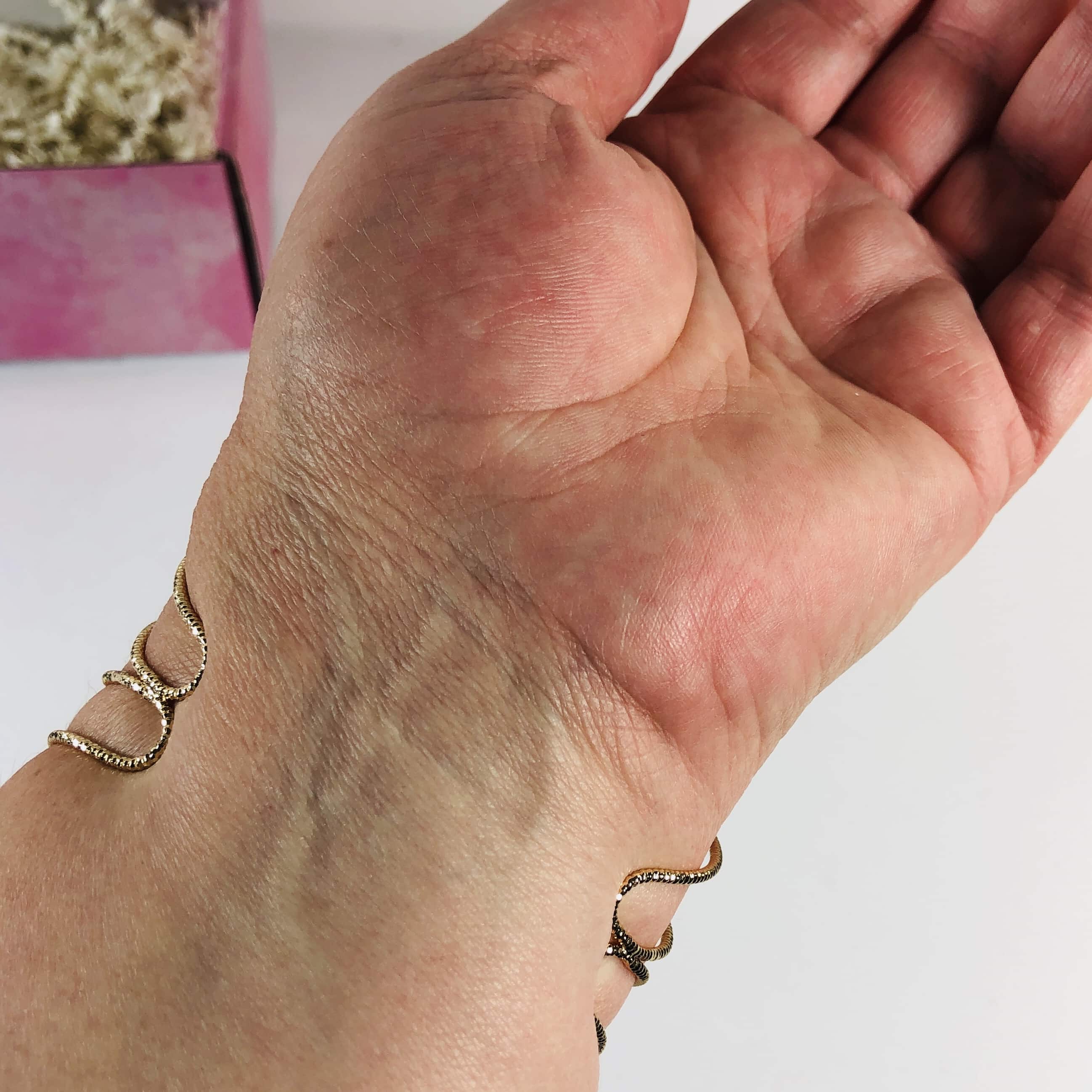 …but not meant for plus-sized wrists.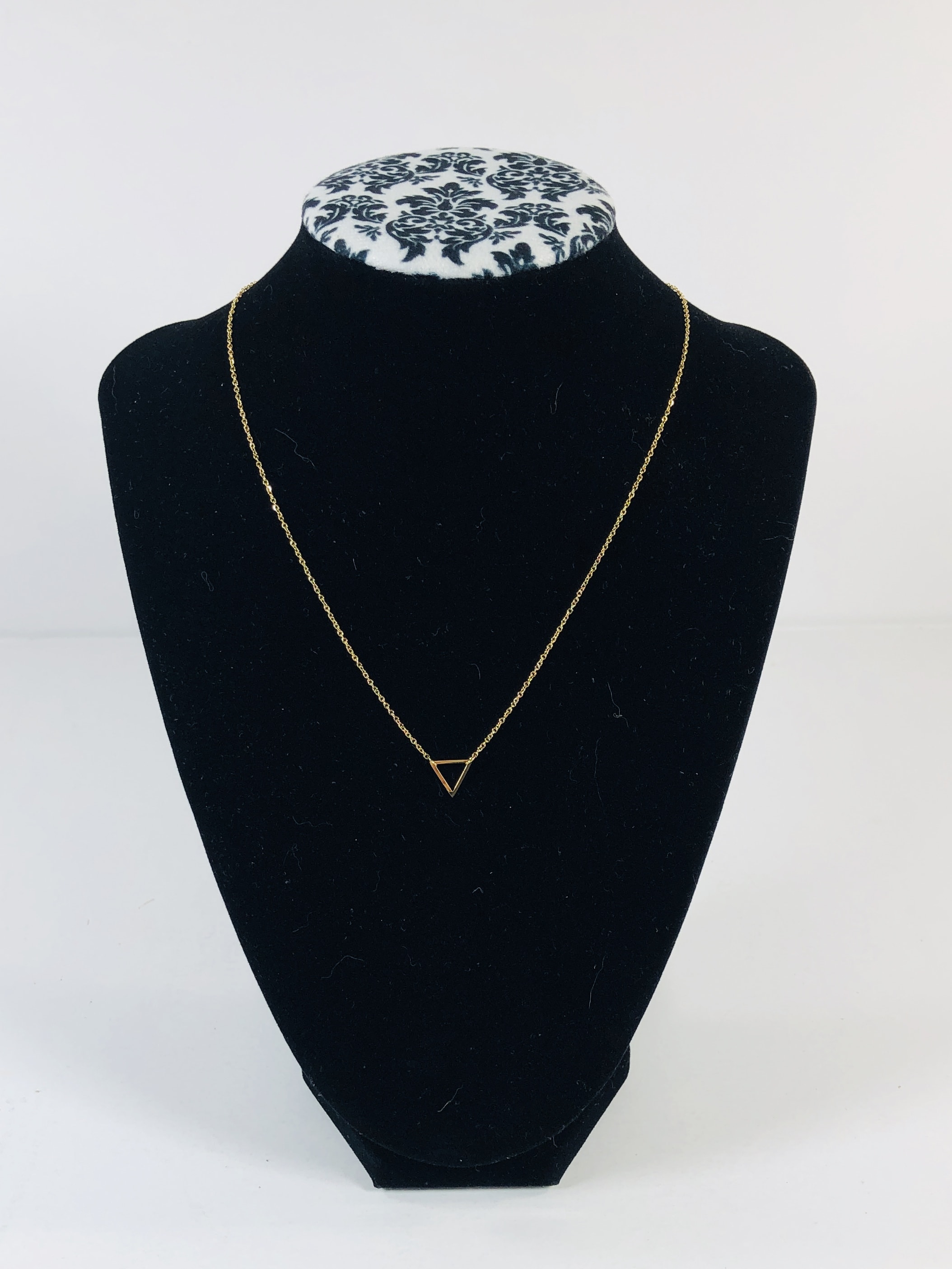 Delicate Triangle Necklace ($23) is my favorite piece this month and I like the simplicity of this necklace.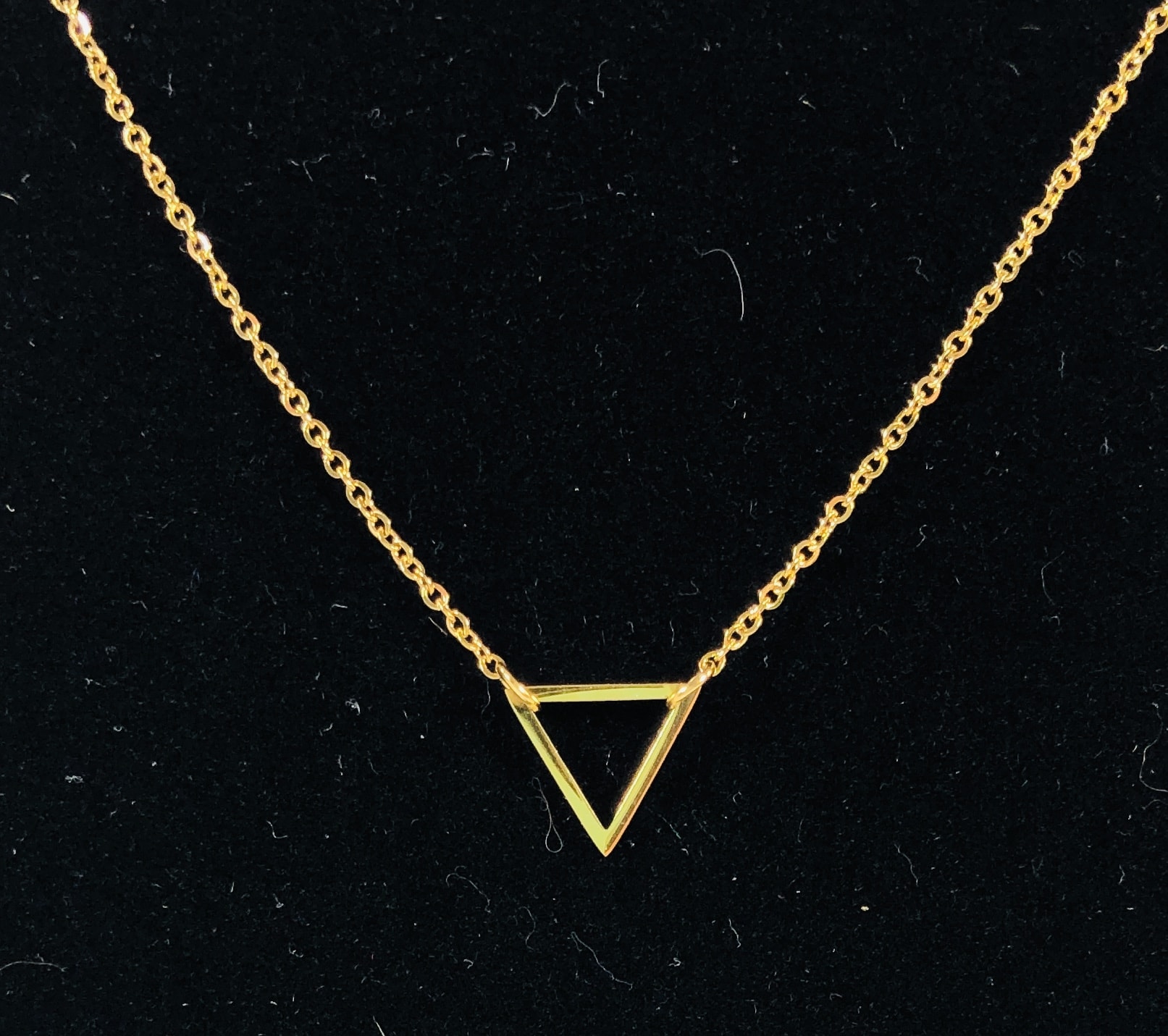 It has a small triangle that is not quite 1/2″ long. The chain is 16″ long with a 2.25″ extender. I like the delicate look of this necklace!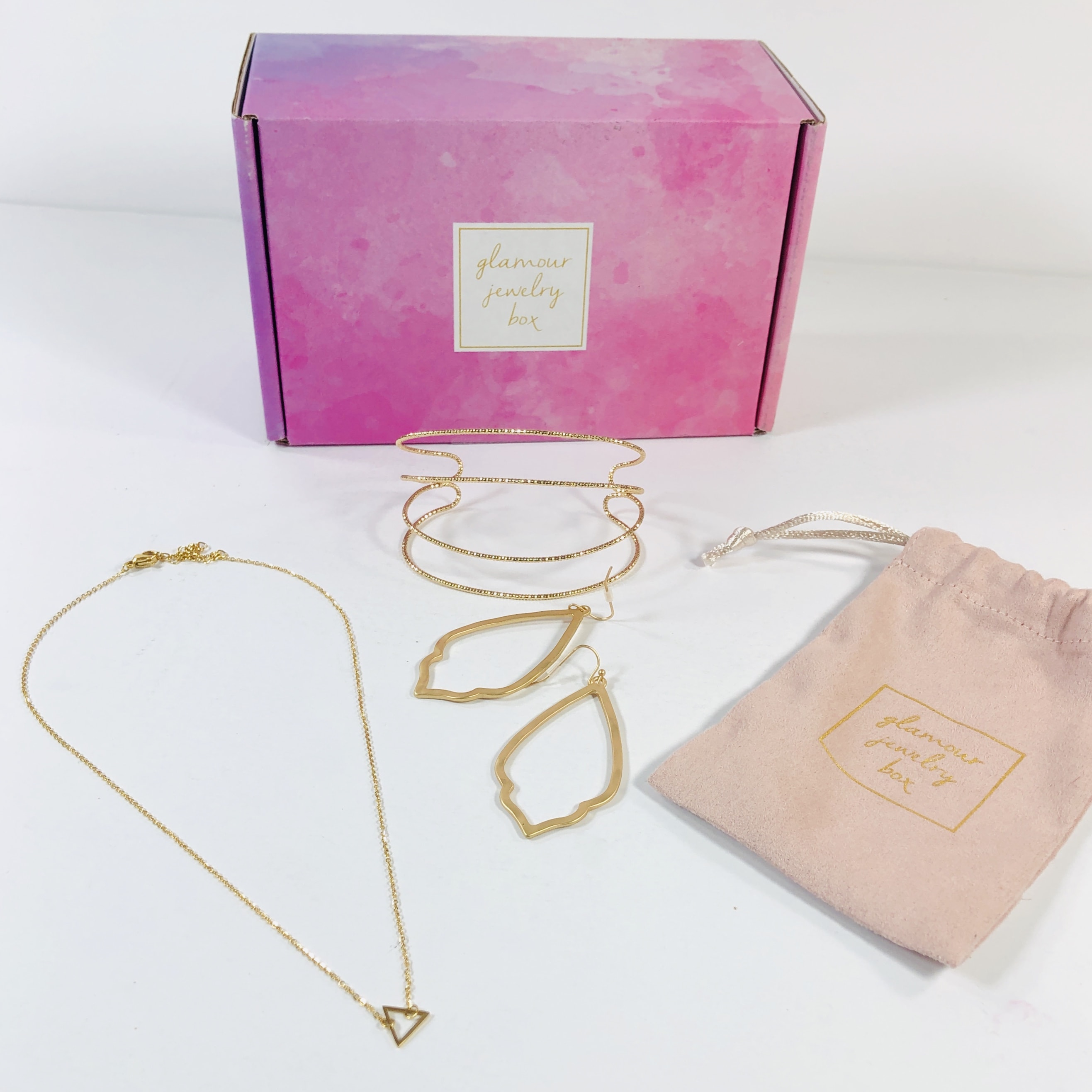 Glamour Jewelry Box is a fun way to add new pieces to your jewelry wardrobe every month! I liked the gold-tones of the items this month and that they were all so different from each other: one was delicate, one was glitzy, and one was bold. I feel like the pieces are well made for costume jewelry and the finishes look good.
Have you tried Glamour Jewelry Box yet? What do you think of this month's box?