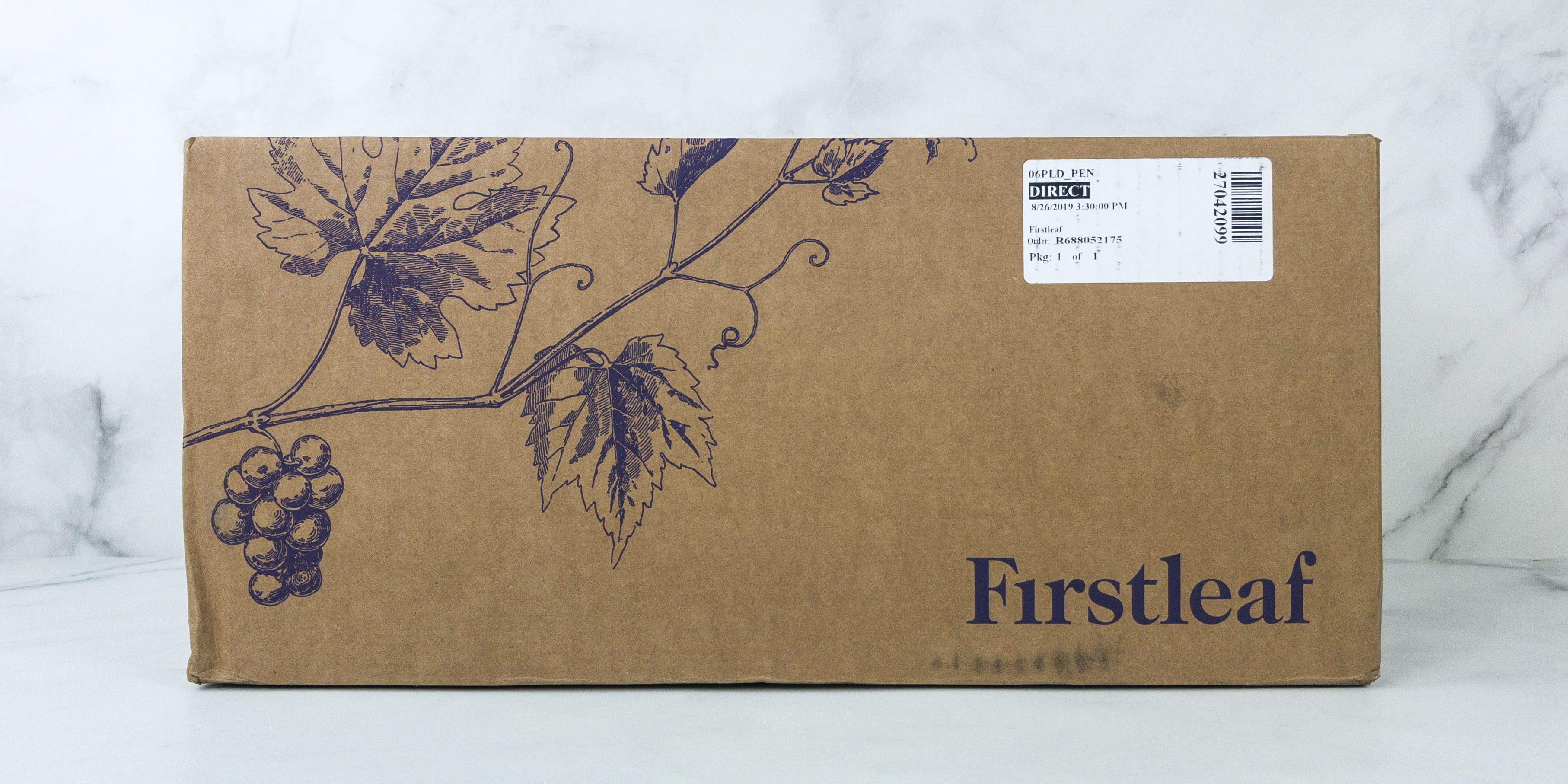 Firstleaf is a wine club subscription that aims to discover your exact wine preferences and ship you that wine. A member's first shipment will be an introductory pack containing 6 bottles of wine. It will be curated based on a few simple questions that you will answer upon sign up. If you rate wines after you receive your box, they'll use their proprietary algorithm to target your exact preferences, getting better and better with every box.
DEAL: The introductory order with 6 bottles of wine is priced at $39.95 + tax and has free shipping, while future boxes will contain 6 bottles for $79.98 + $9.95 shipping and tax. No coupon needed, just use this link to subscribe.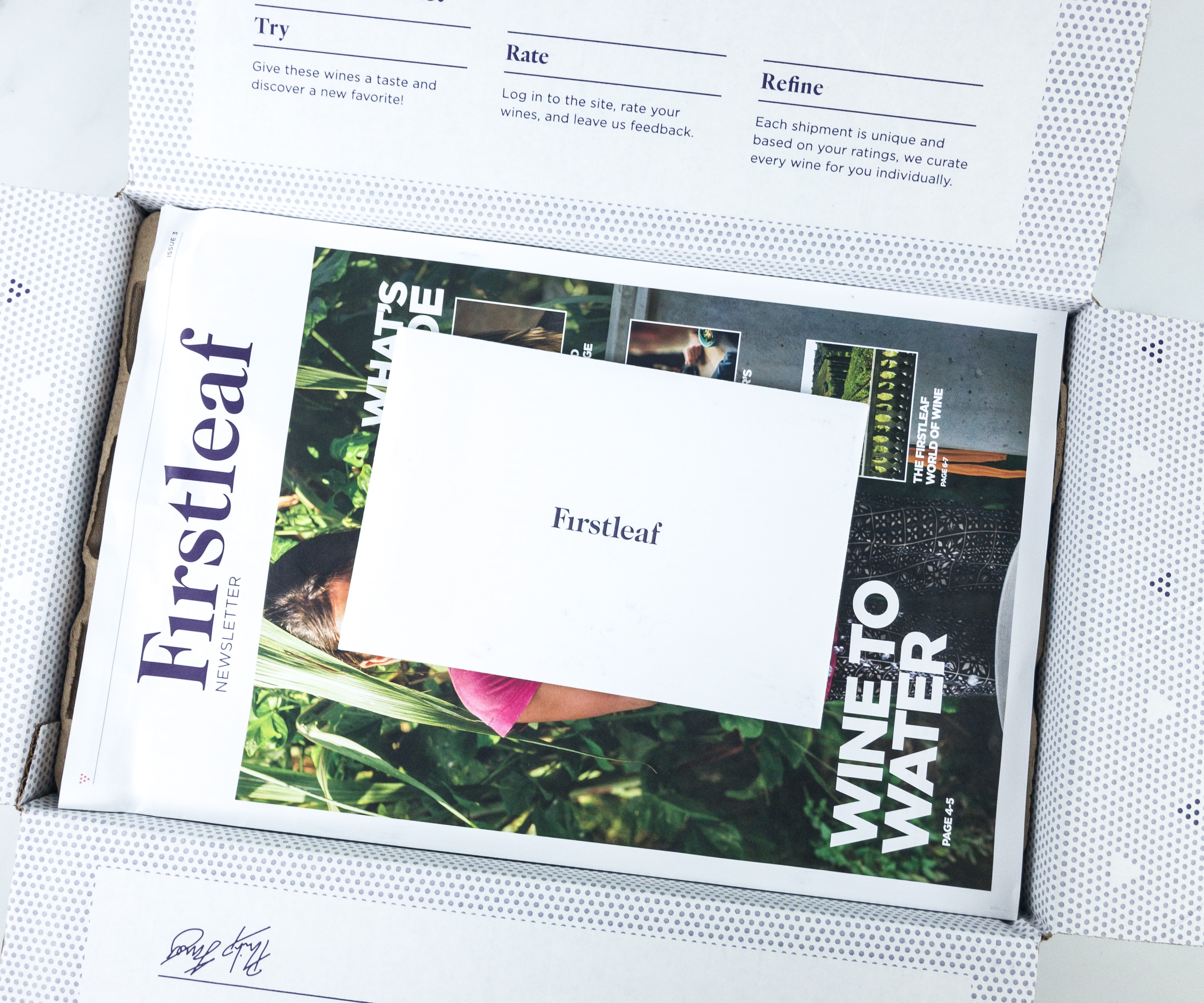 Once you receive your first shipment, you can log into your account and rate the wines in the Previous Boxes section. The more wines you rate, the more closely they can match future shipments to your tastes. Instead of sorting you into broad categories, Firstleaf performs a chemical analysis of all their wines, and uses your ratings to narrow down your predicted reactions to each flavor component.
All the wine bottles arrived in perfect condition.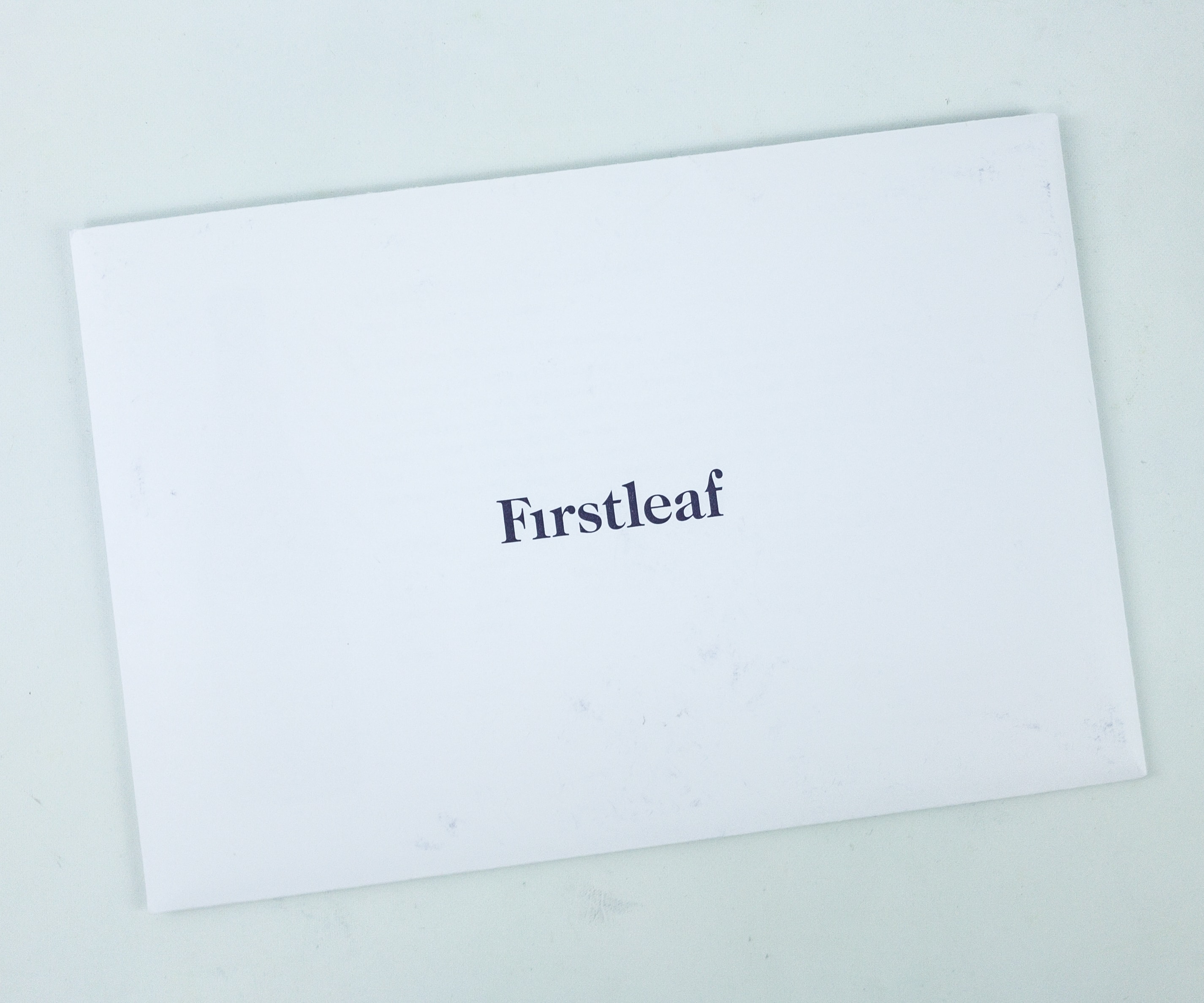 This white envelope contains info cards about this month's featured wines.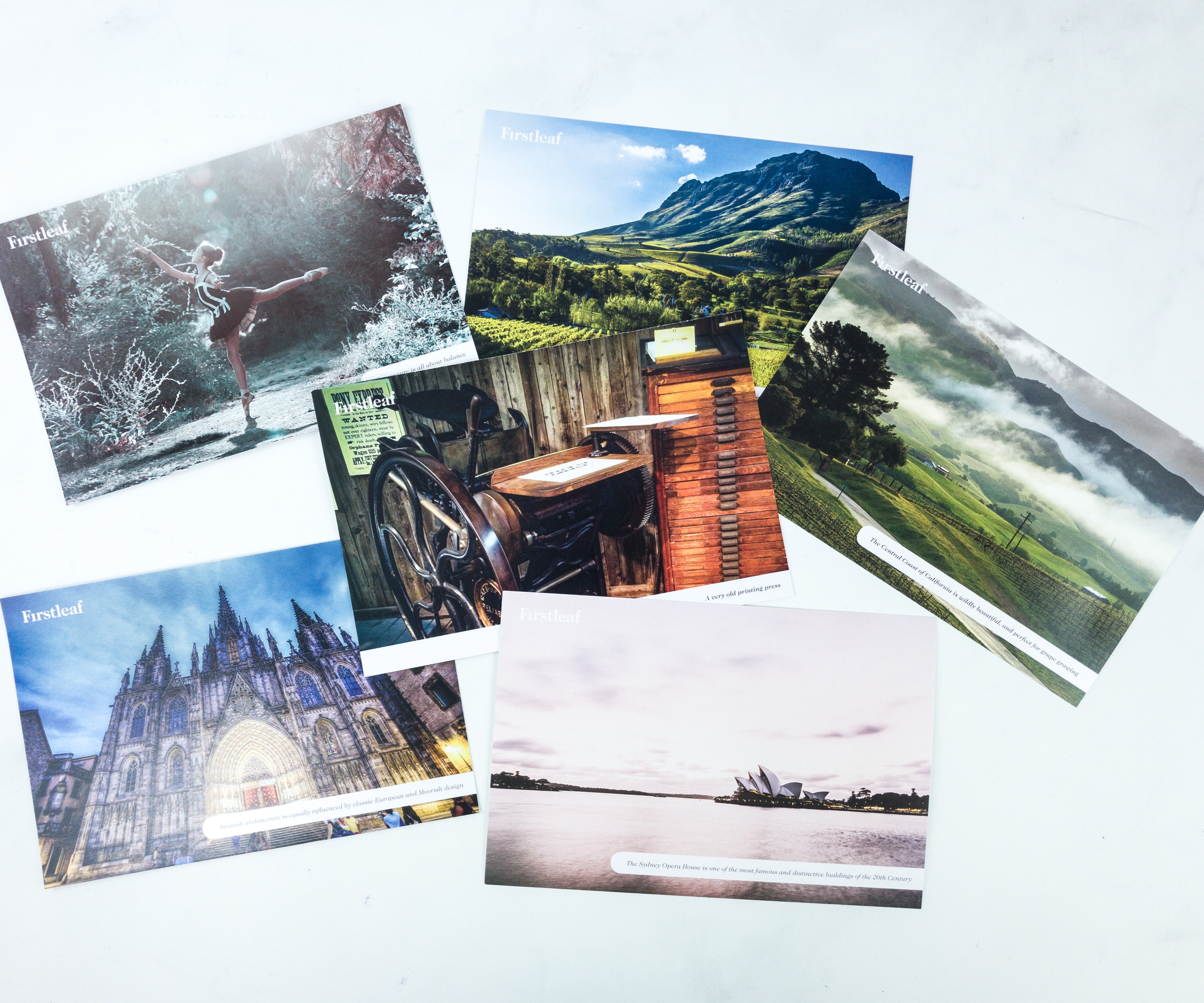 Inside the box, there are six different cards containing all the information you need to know about each featured wine, and at the back of each card has a picture of great scenery related to the wine or the place where it came from.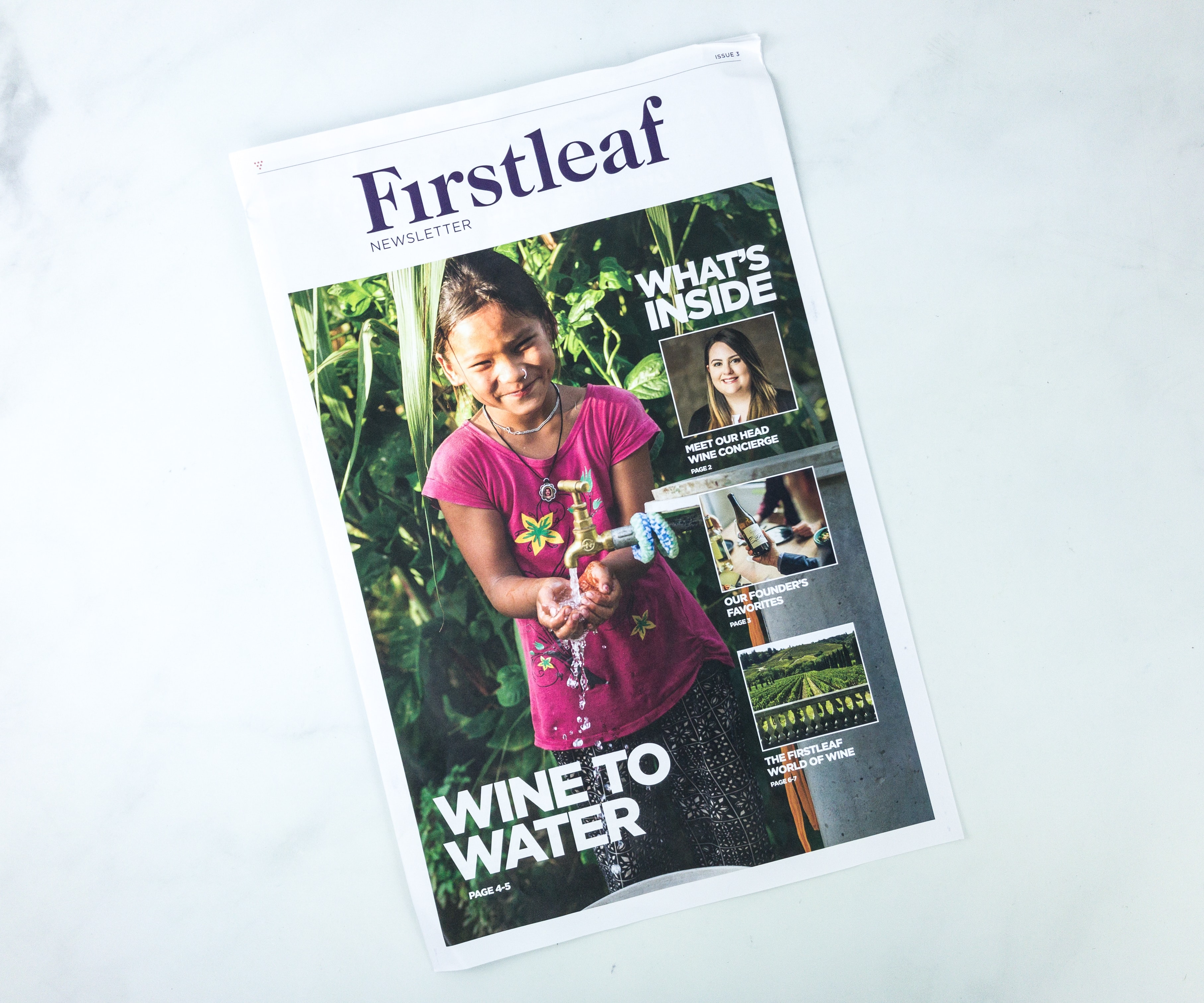 This box also includes an informative booklet.
Featured inside the booklet are photos of different kinds of sophisticated wines with high ratings and multiple awards won.
This part of the booklet features a Letter from the Editor, some Firstleaf highlights, and a promotional ad for FirstLeaf Founder Favorites.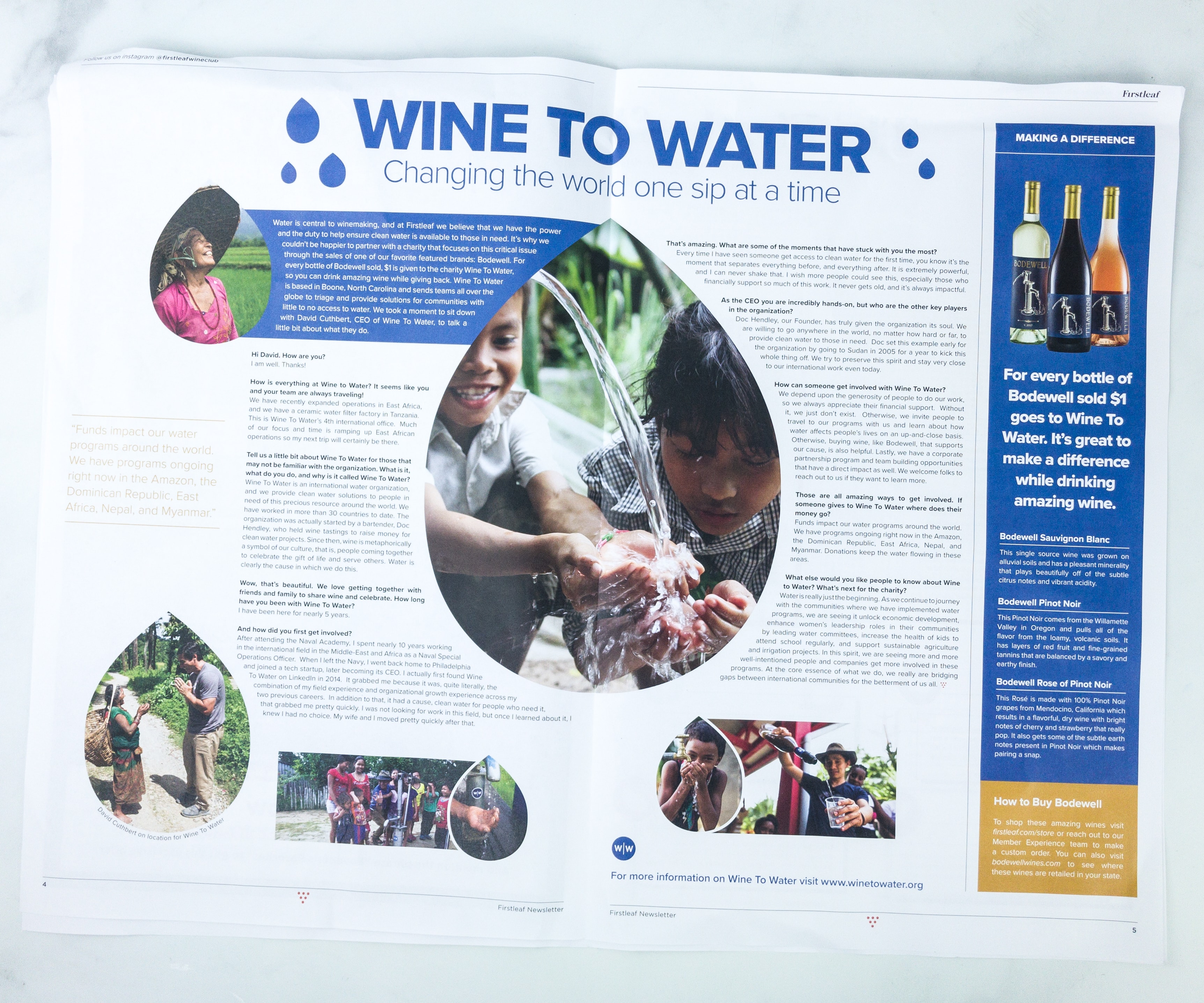 Here's an interesting Q and A with David Cuthbert, the CEO of Wine To Water.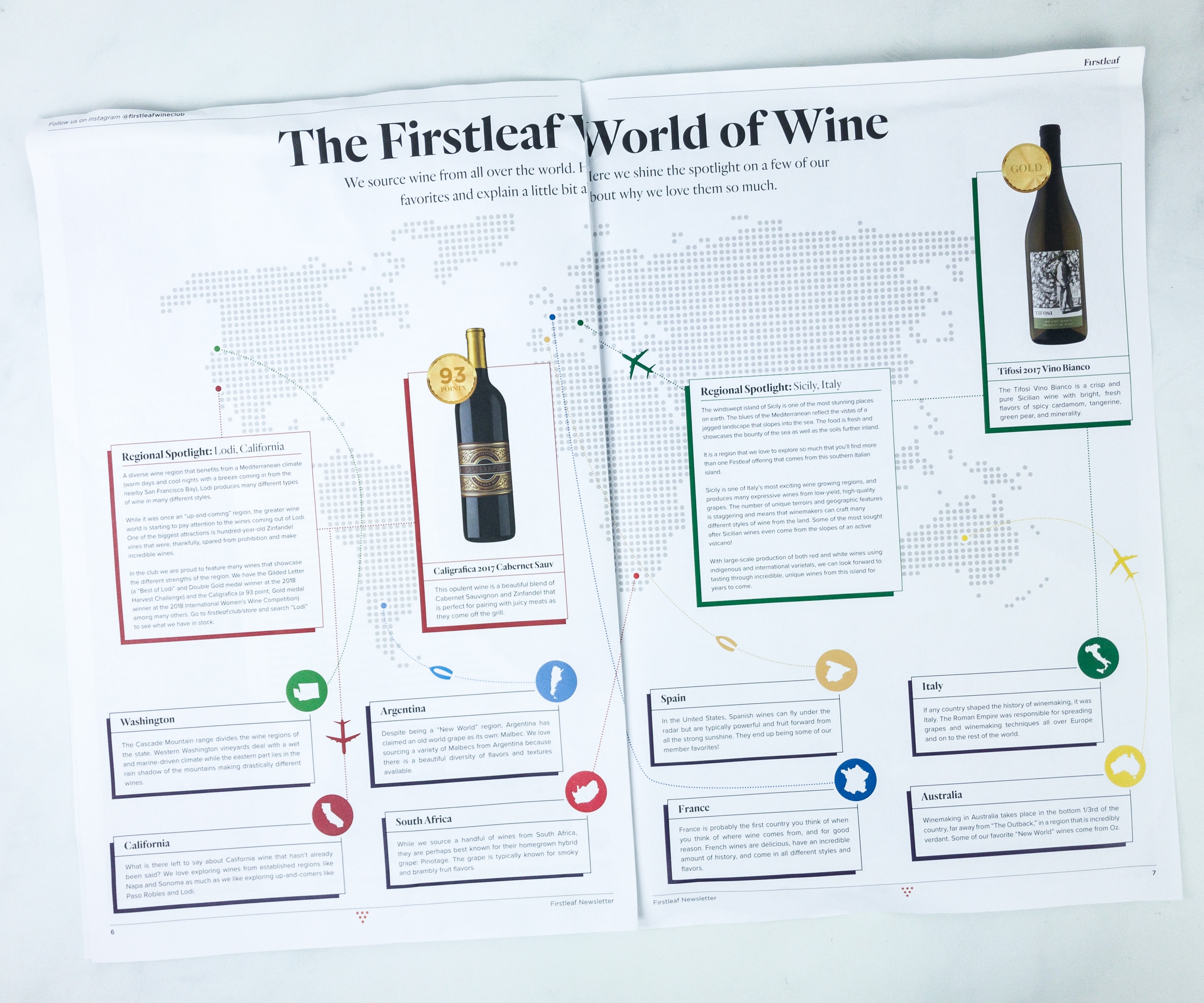 According to this part of the booklet, Firstleaf sources its wine from all over the world. Here's a map of some of the famous wine they produced and a bit about why they are loved so much!
Everything in my box!
This month's box includes 6 bottles of wine!
The first three bottles are red wines from California, Spain, and Australia!
2017 California Print Shop Cellars Grapheme Cabernet Sauvignon ($19.99; $13.33 in the club)
Embrace the artistry of winemaking in the food friendly, award-winning Print Shop Cellars Grapheme Cabernet. Printmaking and winemaking have a lot in common. Both take a combination of artistry, skill, and a drive for perfection. In both, a lot can go wrong, but real artisans turn out works worthy of our notice. Print Shop Cellars honors the hard work that goes into artistry of all types. In the Grapheme Cabernet Sauvignon, there are opulent notes of dark fruit that sit next to subtle tastes of herb. It's a fantastic choice for pairing. We love the way that the bright fruit and earthy herbs pair with meats. Try pairing the Grapheme with an herbed pork tenderloin or barbecued chicken wings. Judges love it too! It took home a Silver medal at the 2018 Harvest Challenge.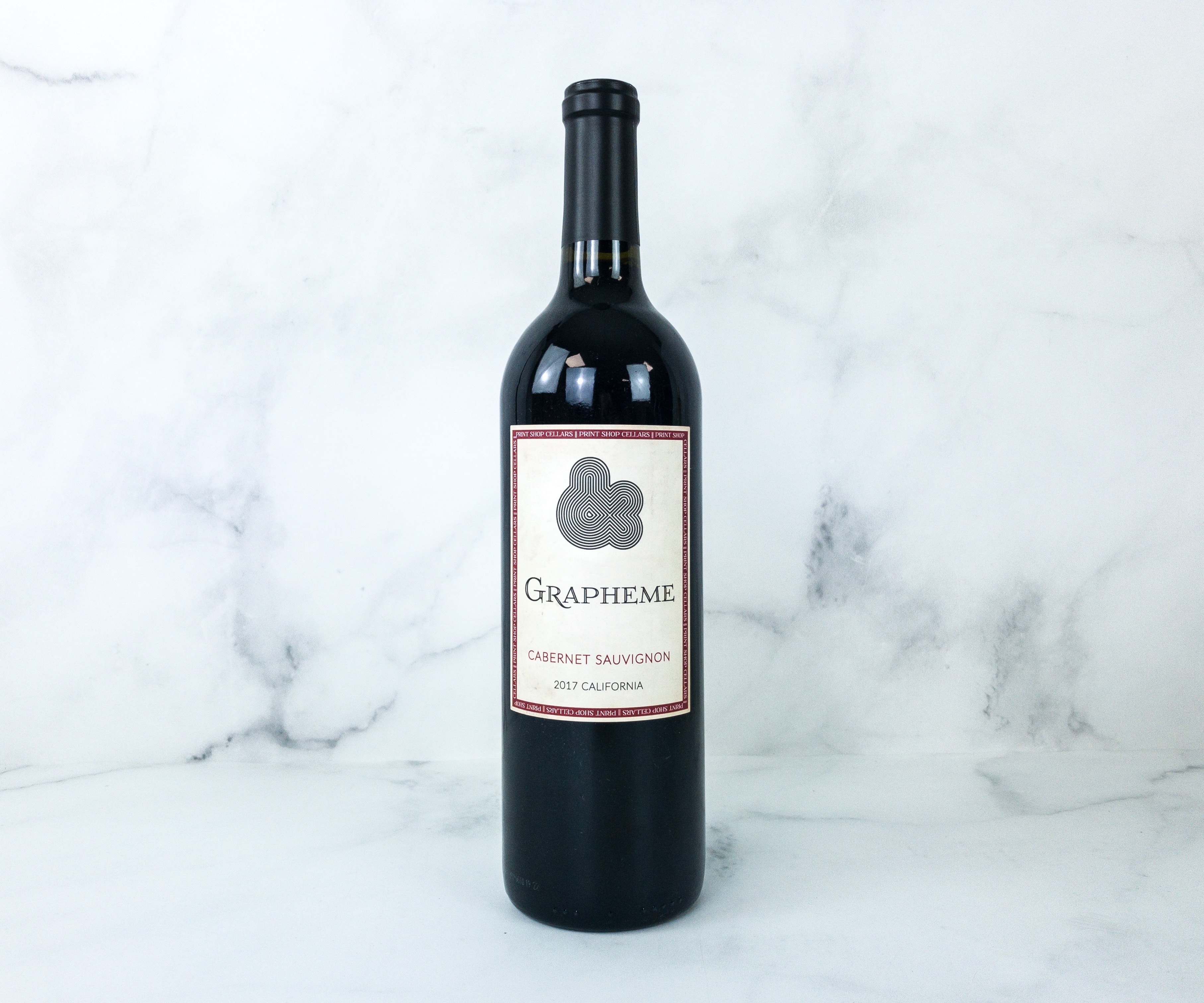 Here's a full-bodied red wine with medium acidity and sweet-fruity flavor. This wine is dominated by black currant and back berry notes with a little kick of baking spice that results in a deep color extraction and tannin texture!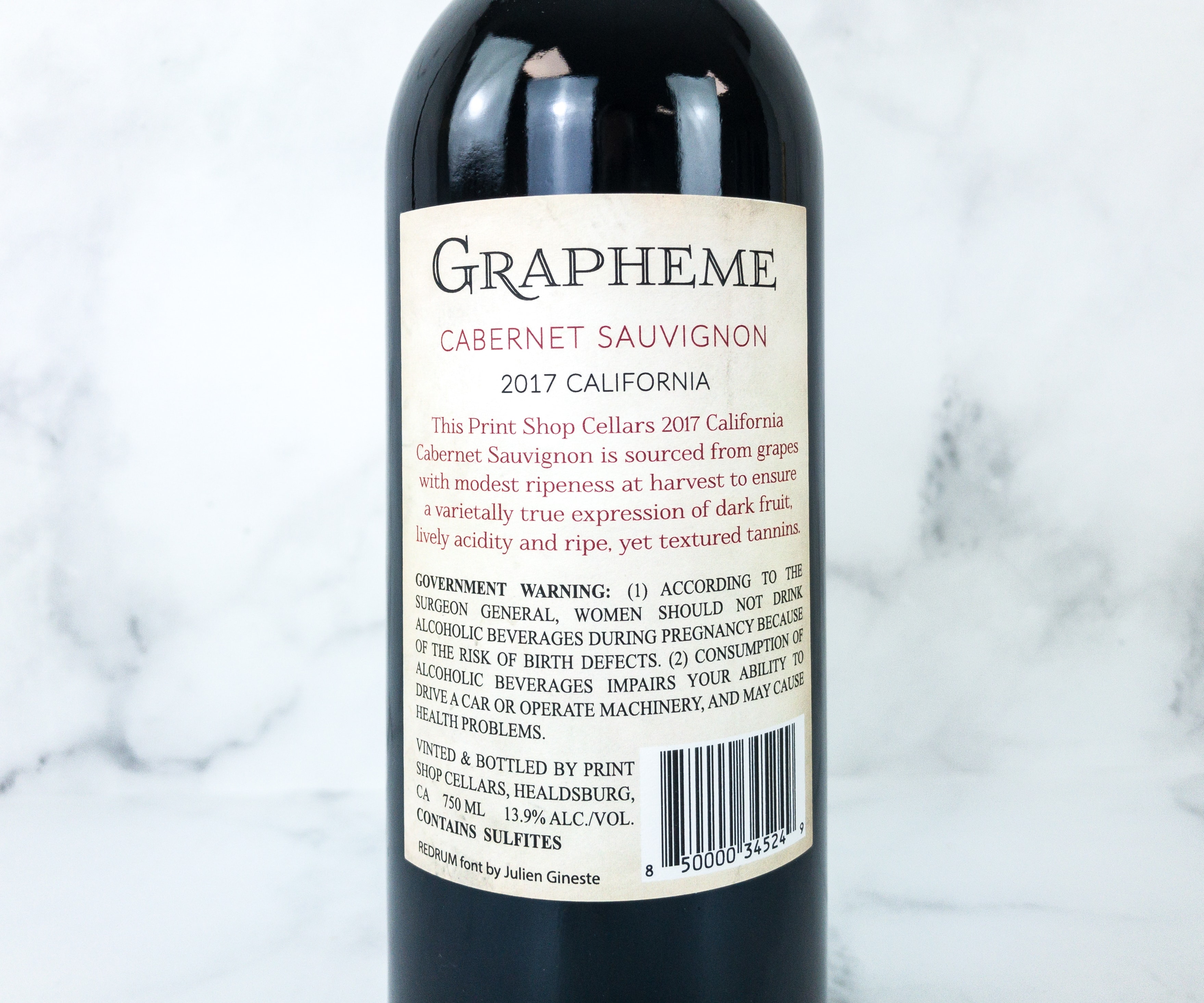 The tannins and hints of spice make it a great pairing with smoked brisket, chicken wings, and herbed pork.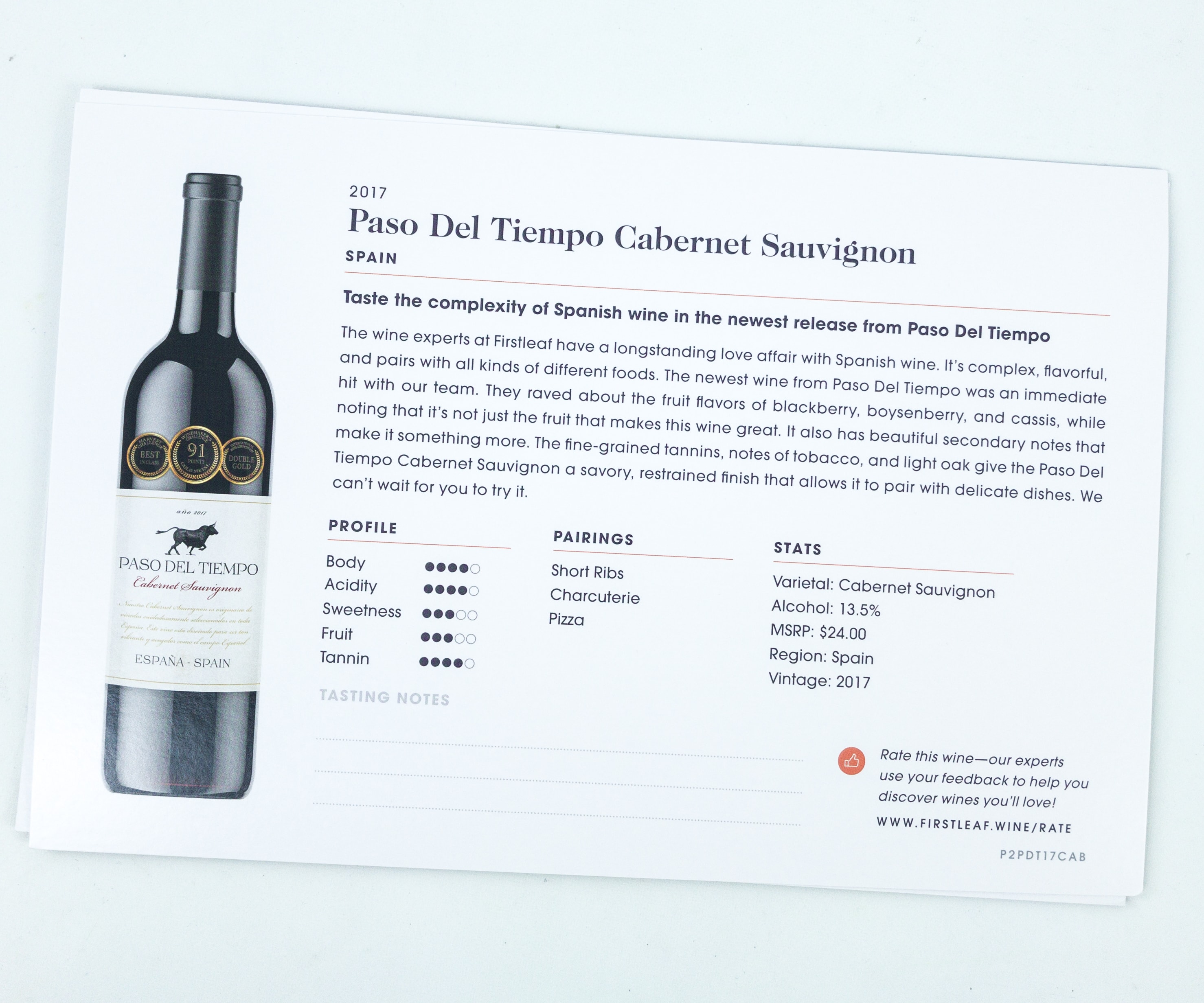 2017 Spain Paso Del Tiempo Cabernet Sauvignon ($19.20; $13.33 in the club)
Taste the complexity of Spanish wine in the newest, 92 point, Gold medal winning release from Paso Del Tiempo. The wine experts at Firstleaf have a longstanding love affair with Spanish wine. It's complex, flavorful, and pairs with all kinds of different foods. The newest wine from Paso Del Tiempo was an immediate hit with our team. They raved about the fruit flavors of blackberry, Boysenberry, and cassis, while noting that it's not just the fruit that makes this wine great. It also has beautiful secondary notes that make it something more. The fine-grained tannins, notes of tobacco, and light oak give the Paso Del Tiempo Cabernet Sauvignon a savory, restrained finish that allows it to pair with delicate dishes. We can't wait for you to try it. The judges love it too! It took home 92 points and a Gold medal at the 2018 Sommelier Challenge.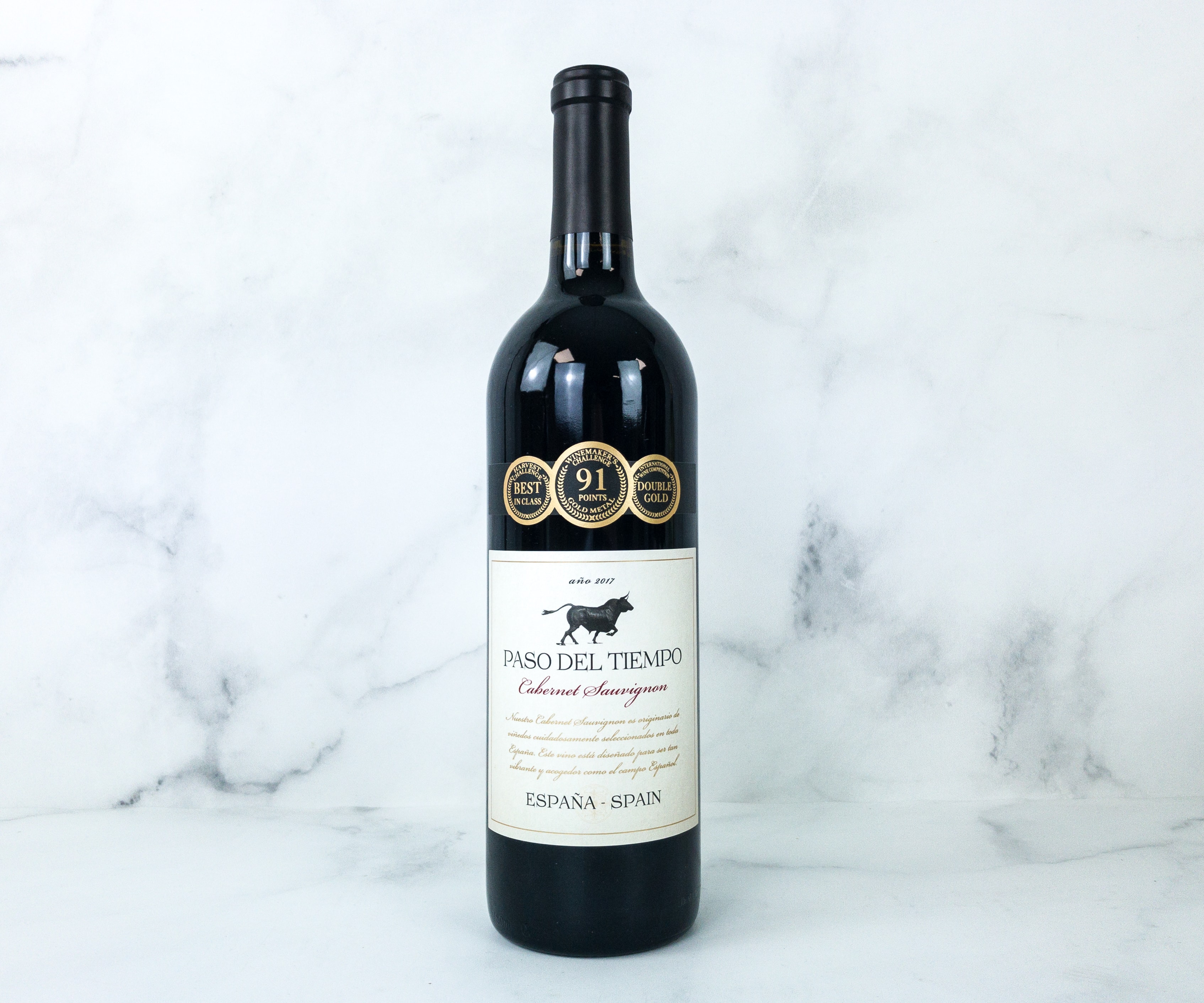 I always find Spanish made wines amusing. This wine from Paso Del Tiempo features a unique flavorful taste that keeps me wanting for more. It's also a full-bodied wine with a well-balanced level of acidity, tannin, and sweetness.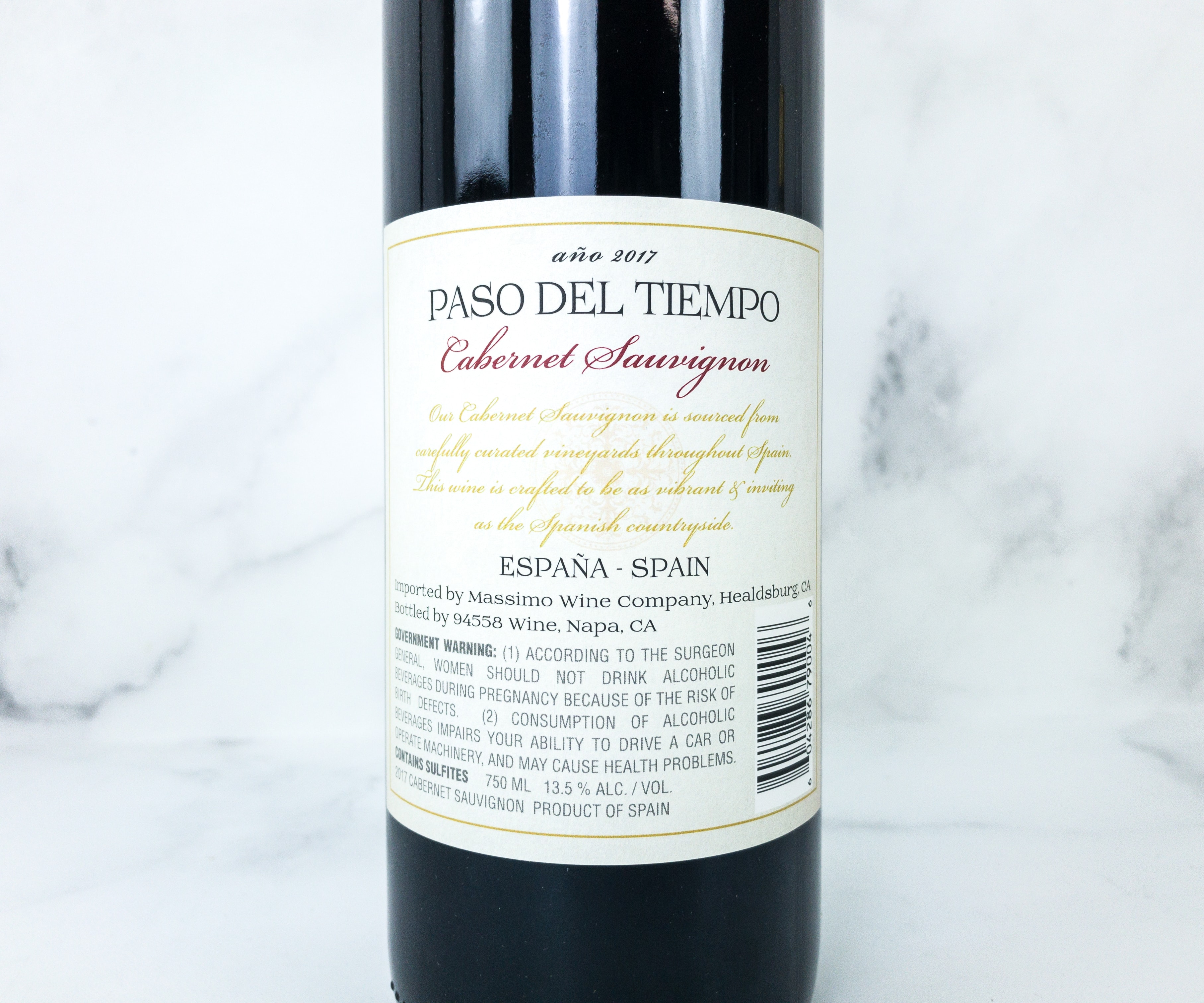 This cabernet wine features a sophisticated taste of blackberry with a little blend of spice and tobacco notes, making it the perfect wine to pair with meats like short ribs, charcuterie, and wood-fired pizza.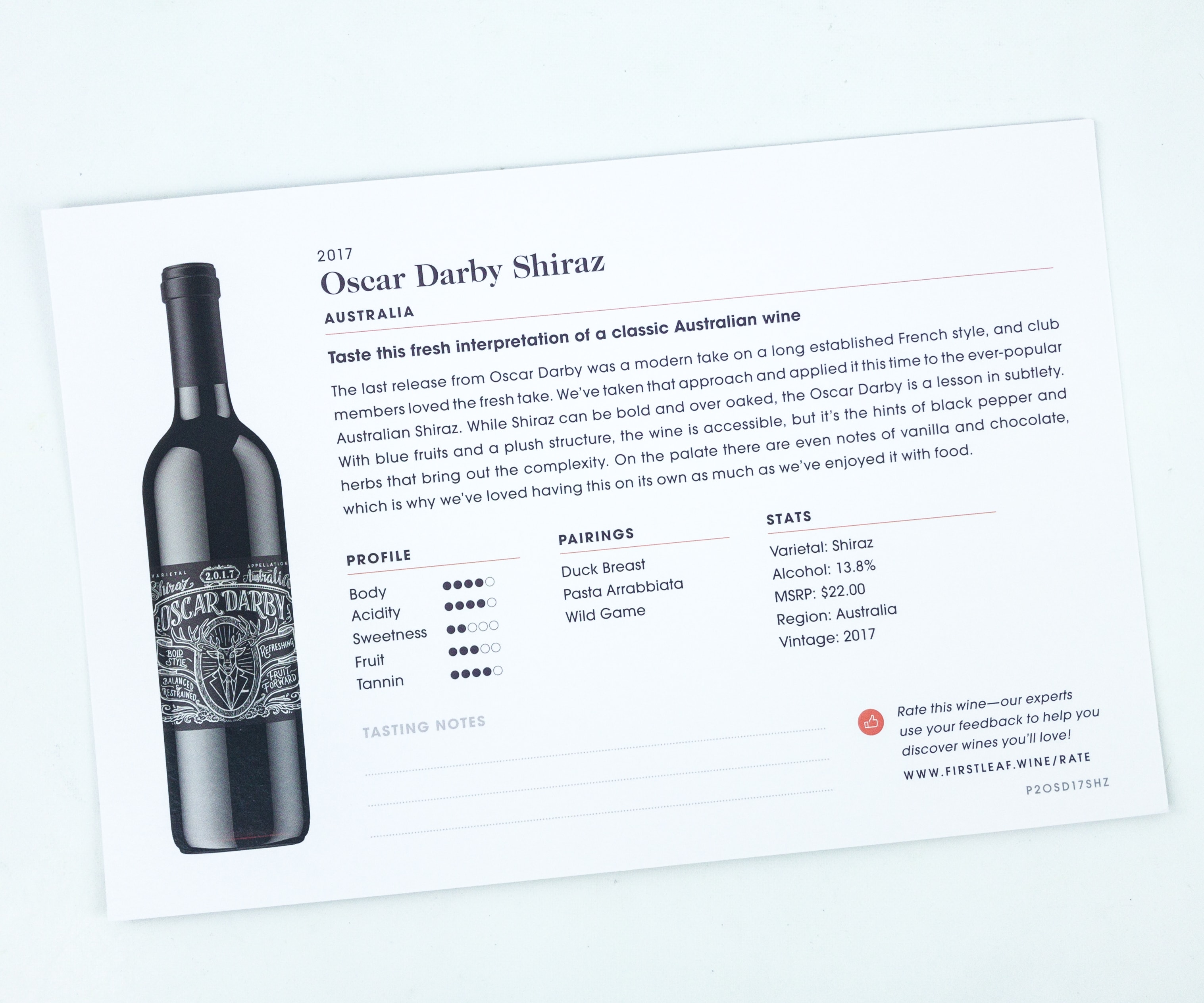 2017 Australia Oscar Darby Shiraz ($17.60; $13.33 in the club)
Taste this fresh, award-winning interpretation of a classic Australian wine. The last release from Oscar Darby was a modern take on a long established French style, and club members loved the fresh take. We've taken that approach and applied it this time to the ever-popular Australian Shiraz. While Shiraz can be bold and over oaked, the Oscar Darby is a lesson in subtlety. With blue fruits and a plush structure, the wine is accessible, but it's the hints of black pepper and herbs that bring out the complexity. On the palate, there are even notes of vanilla and chocolate, which is why we've loved having this on its own as much as we've enjoyed it with food. Judges love it too! It took home a silver medal the 2018 Harvest Challenge.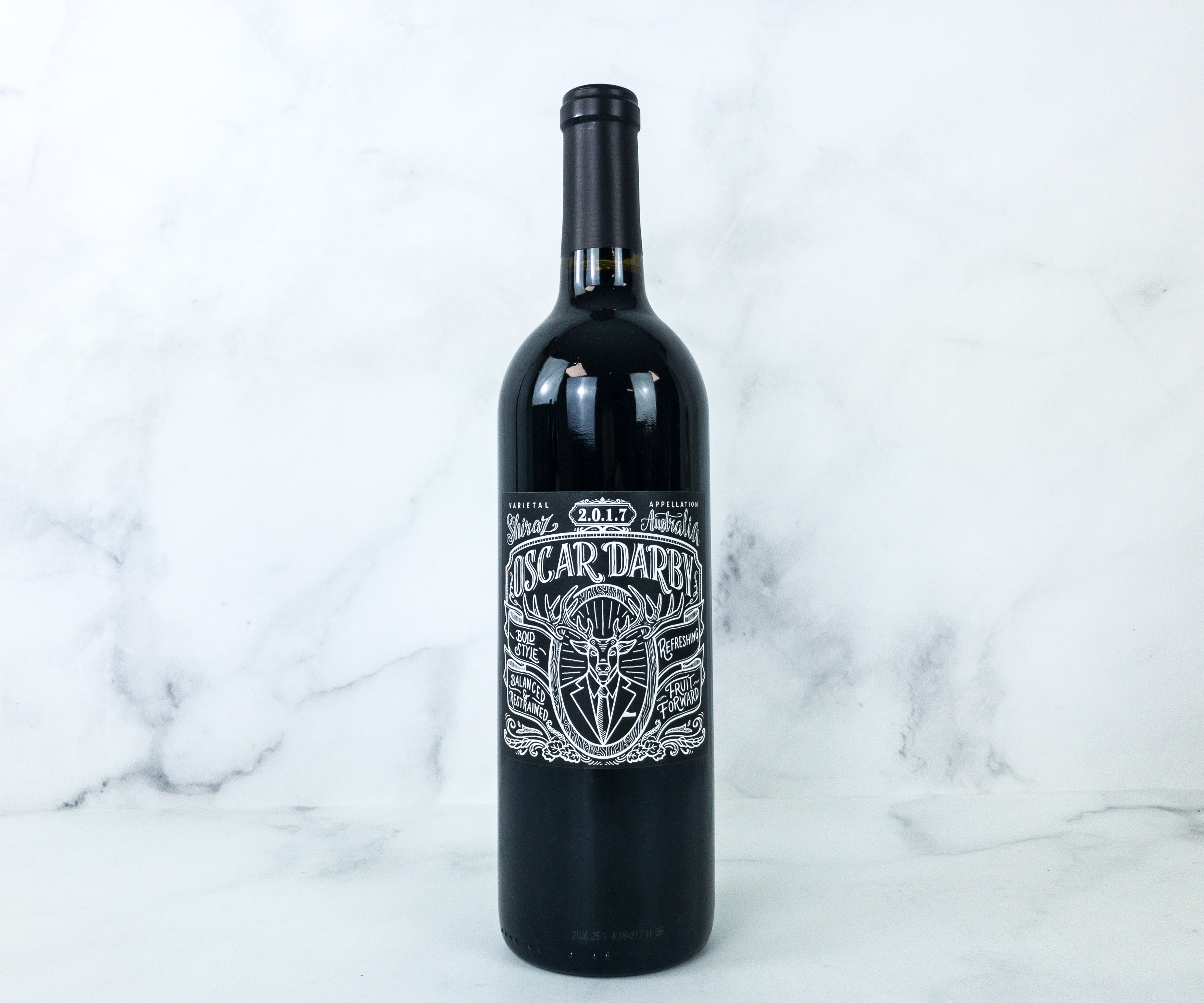 This red wine is also full-bodied and features a thick, bold, and fruity flavor with well-balanced acidity, giving you a satisfying mouthfeel.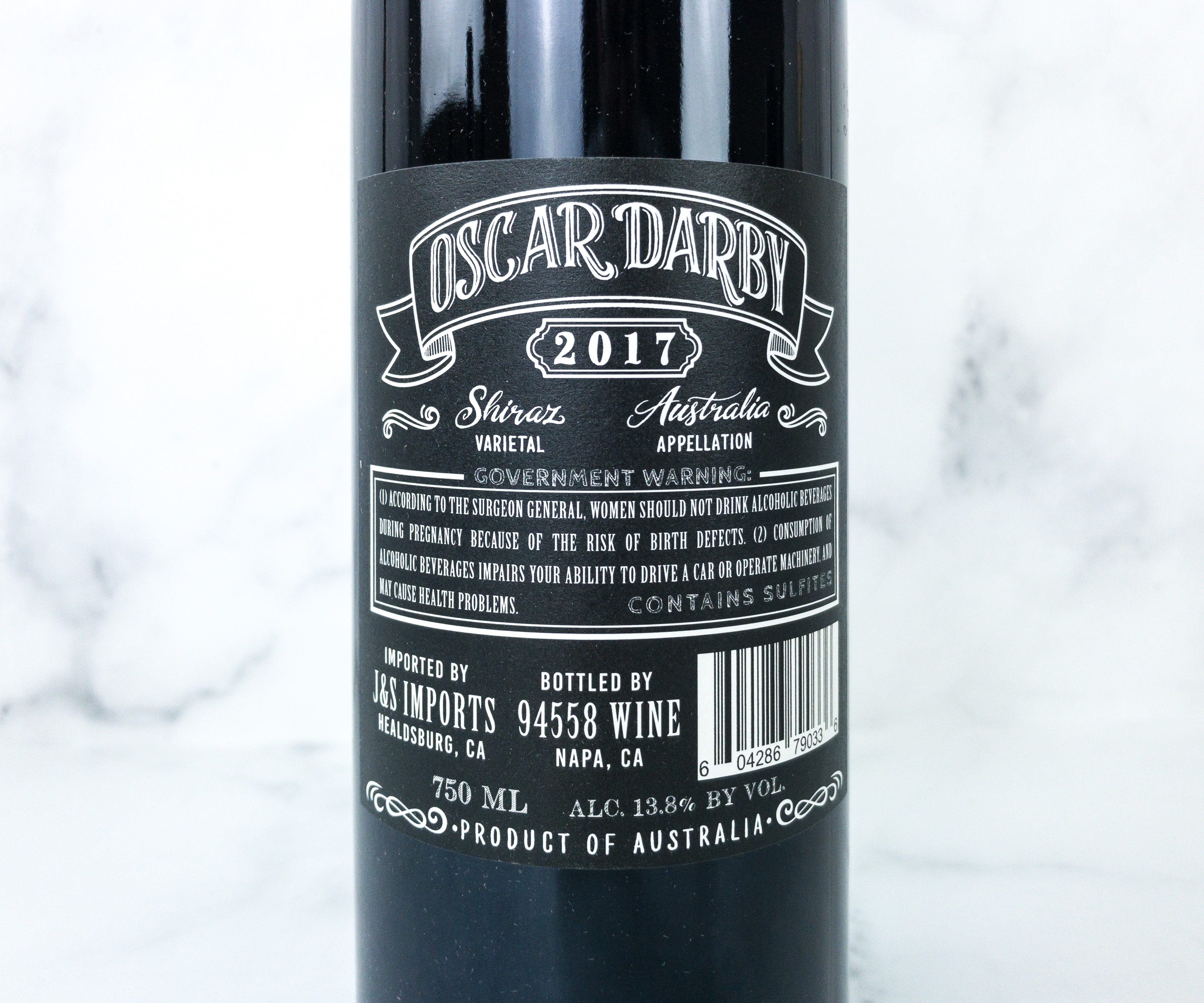 It's a truly superb wine that boasts of blueberry and vanilla tasting notes with a kick of spice and milk chocolate. According to the card, this wine is best paired with duck breast, pasta arrabbiata, and wild game.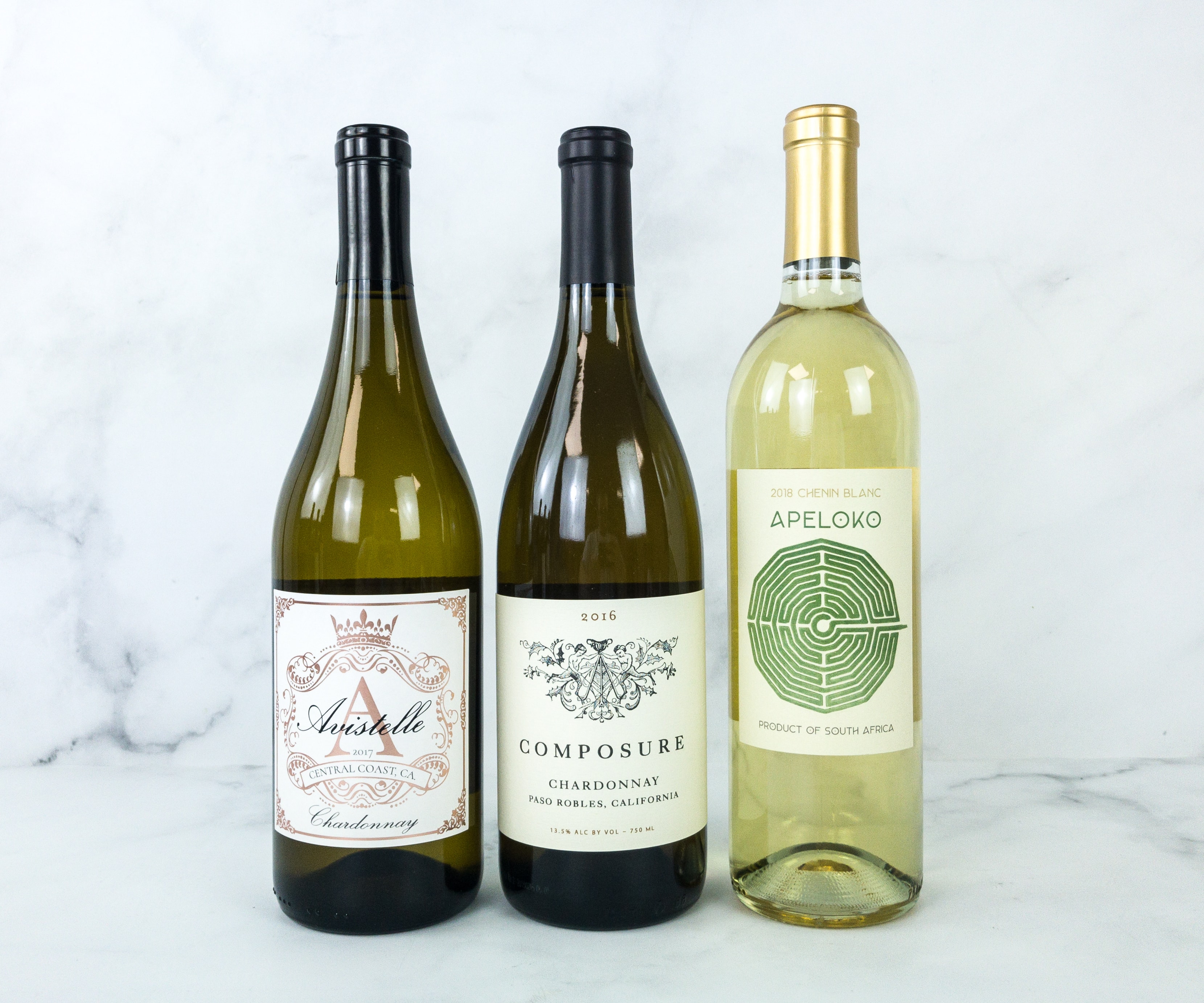 The next set are white wines from South Africa and California, respectively!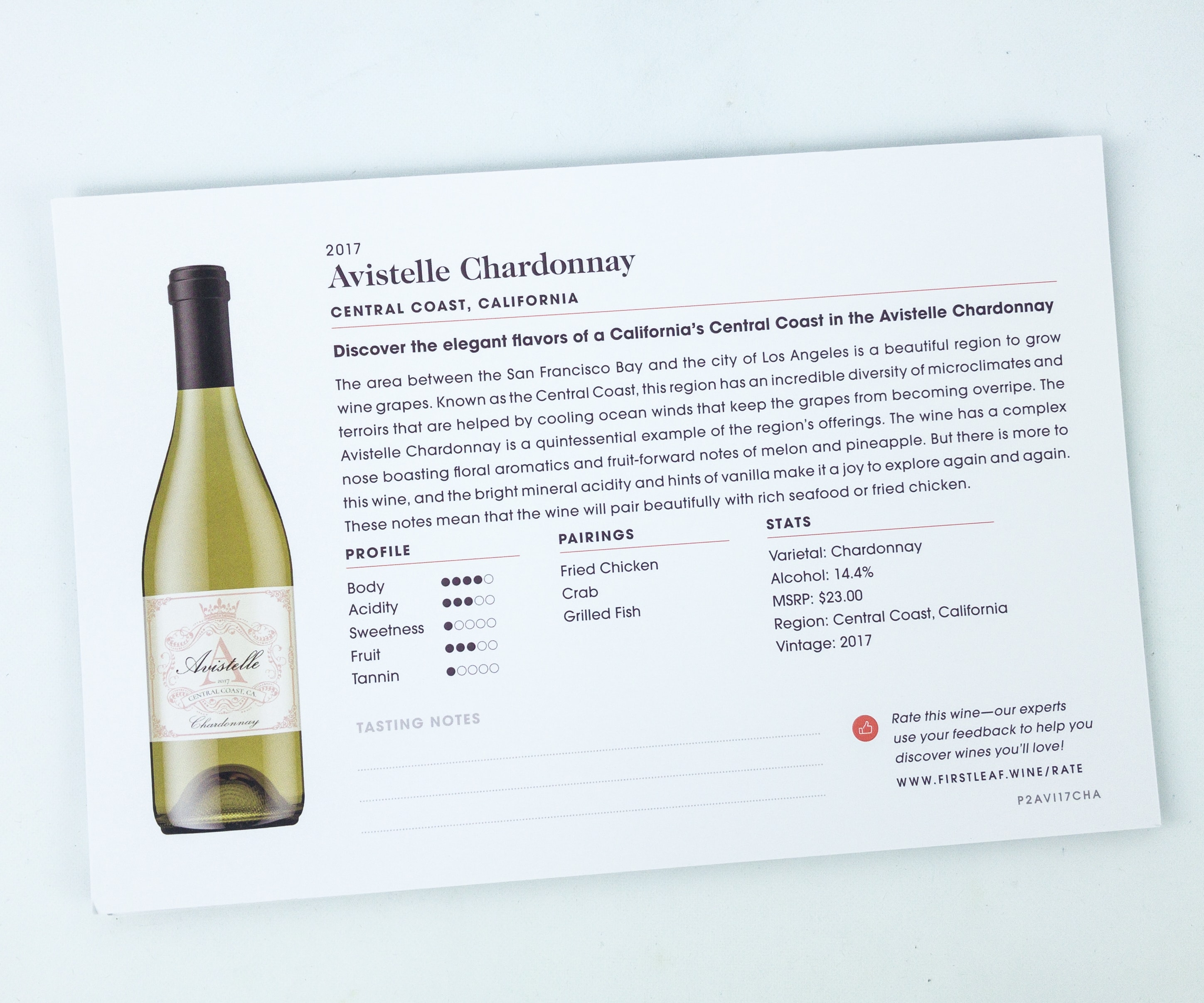 2017 Avistelle Chardonnay ($19.99; $13.33 in the club)
Discover the elegant flavors of California's Central Coast in the Silver medal winning Avistelle Chardonnay. The area between the San Francisco Bay and the city of Los Angeles is a beautiful region to grow wine grapes. Known as the Central Coast, this region has an incredible diversity of microclimates and terroirs that are helped by cooling ocean winds that keep the grapes from becoming overripe. The Avistelle Chardonnay is a quintessential example of the region's offerings. The wine has a complex nose boasting floral aromatics and fruit-forward notes of melon and pineapple. But there is more to this wine, and the bright mineral acidity and hints of vanilla make it a joy to explore again and again. These notes mean that the wine will pair beautifully with rich seafood or fried chicken. And it took home a Silver medal at the 2019 West Coast Wine Competition!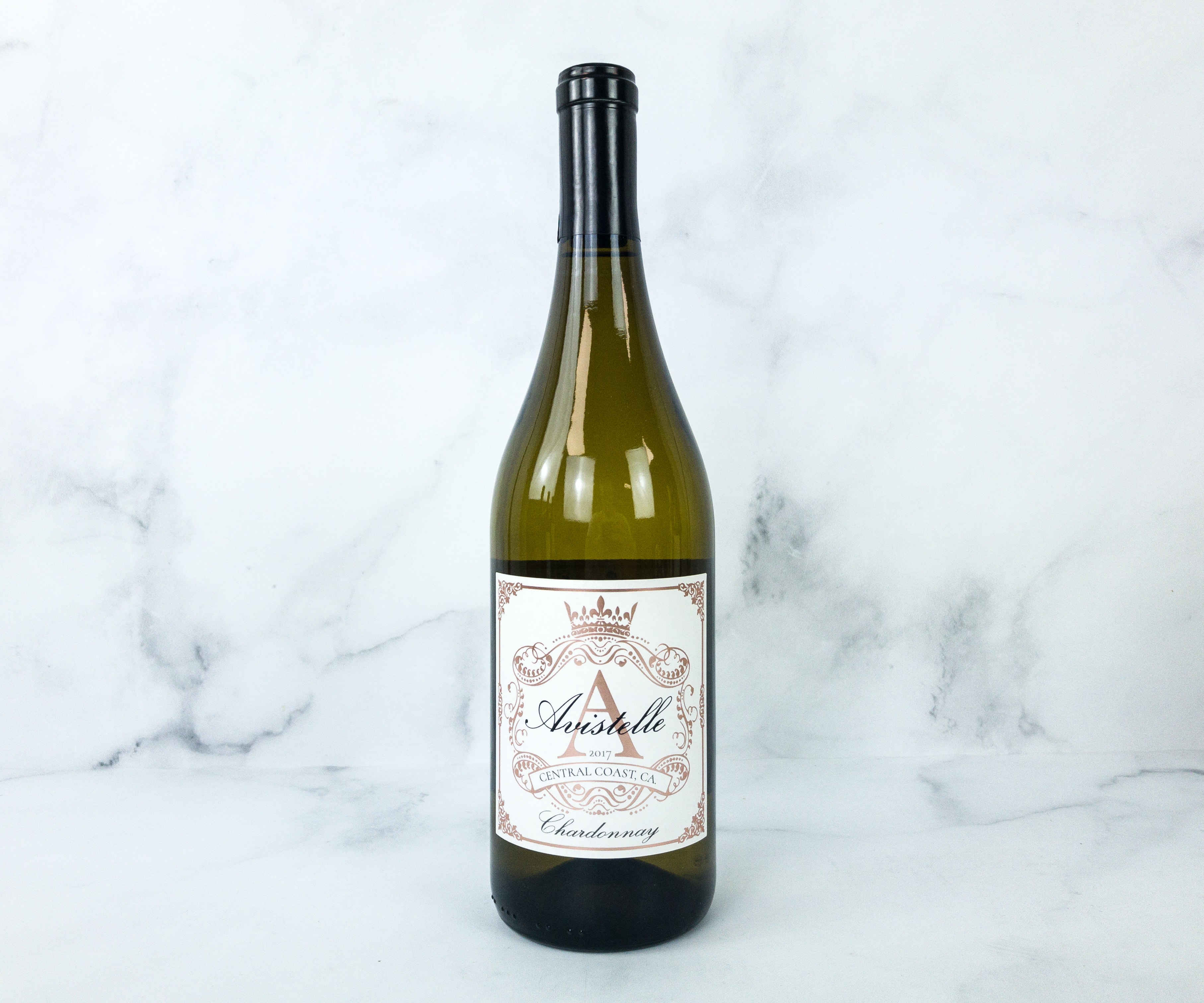 This wine features a strong floral scent that resulted from the cool fermentation of honeydew melon, pineapple, and other tropical fruits. It also comes with dominating notes of melon and a hint of vanilla.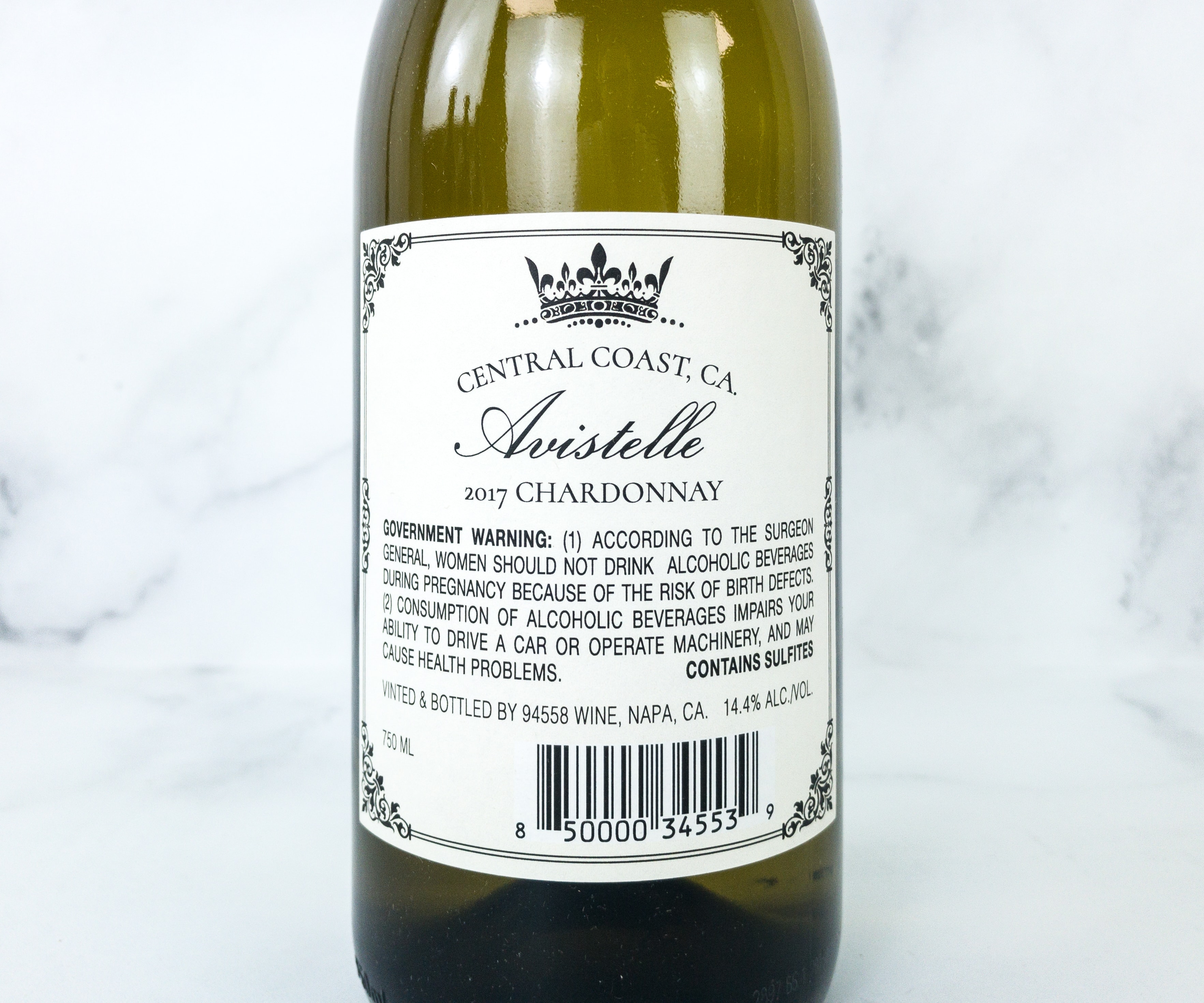 This luscious white wine pairs really well with fried chicken, crab cakes, and grilled fish!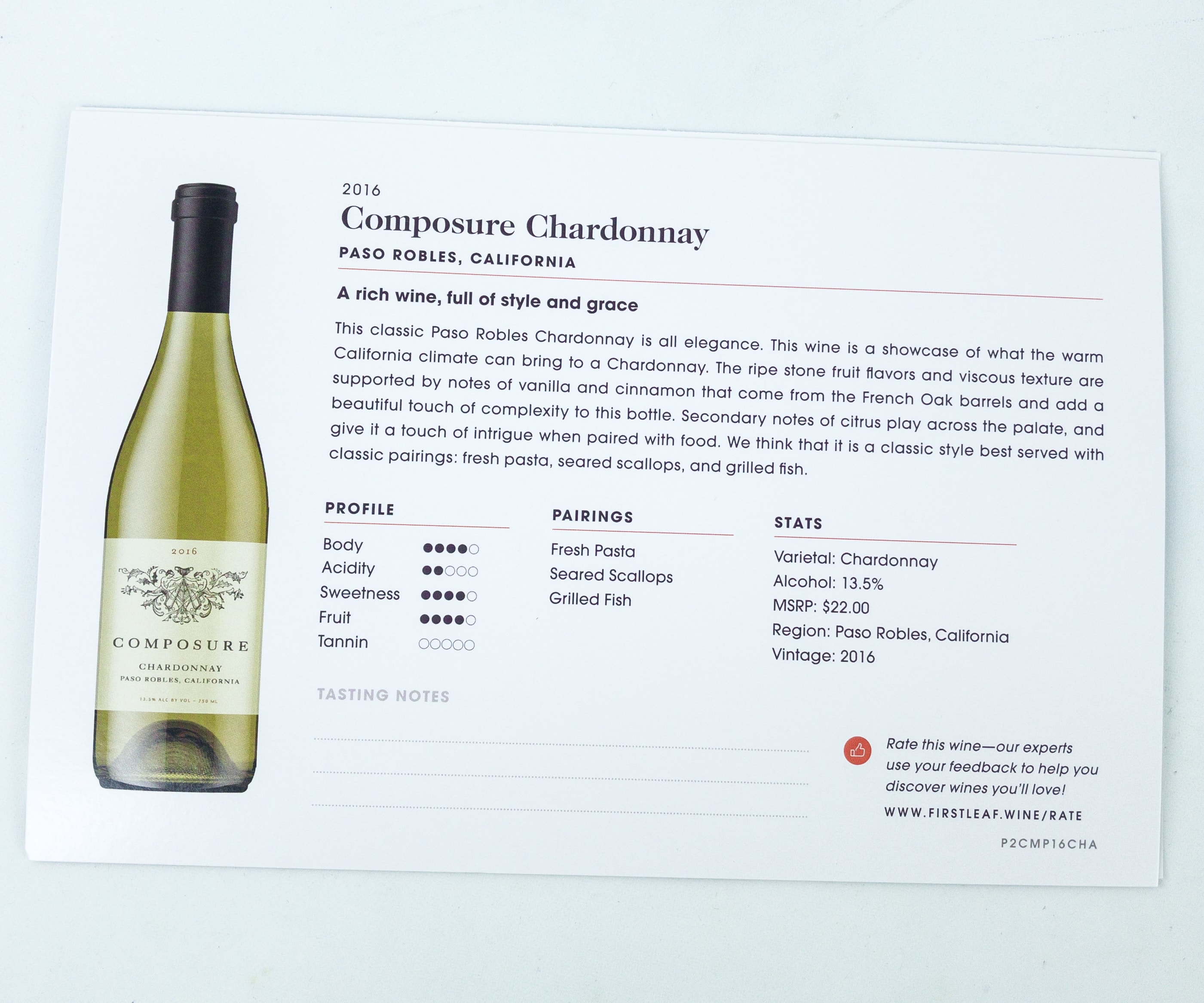 2016 California Composure Chardonnay ($17.60; $13.33 in the club)
A rich award-winning wine, full of style and grace. This classic Paso Robles Chardonnay is all elegance. This wine is a showcase of what the warm California climate can bring to a Chardonnay. The ripe stone fruit flavors and viscous texture are supported by notes of vanilla and cinnamon that come from the French Oak barrels and add a beautiful touch of complexity to this bottle. Secondary notes of citrus play across the palate and give it a touch of intrigue when paired with food. We think that it is a classic style best served with classic pairings: fresh pasta, seared scallops, and grilled fish. Judges love it too! It took home Silver at the 2018 Sommelier Challenge and the 2018 Harvest Challenge.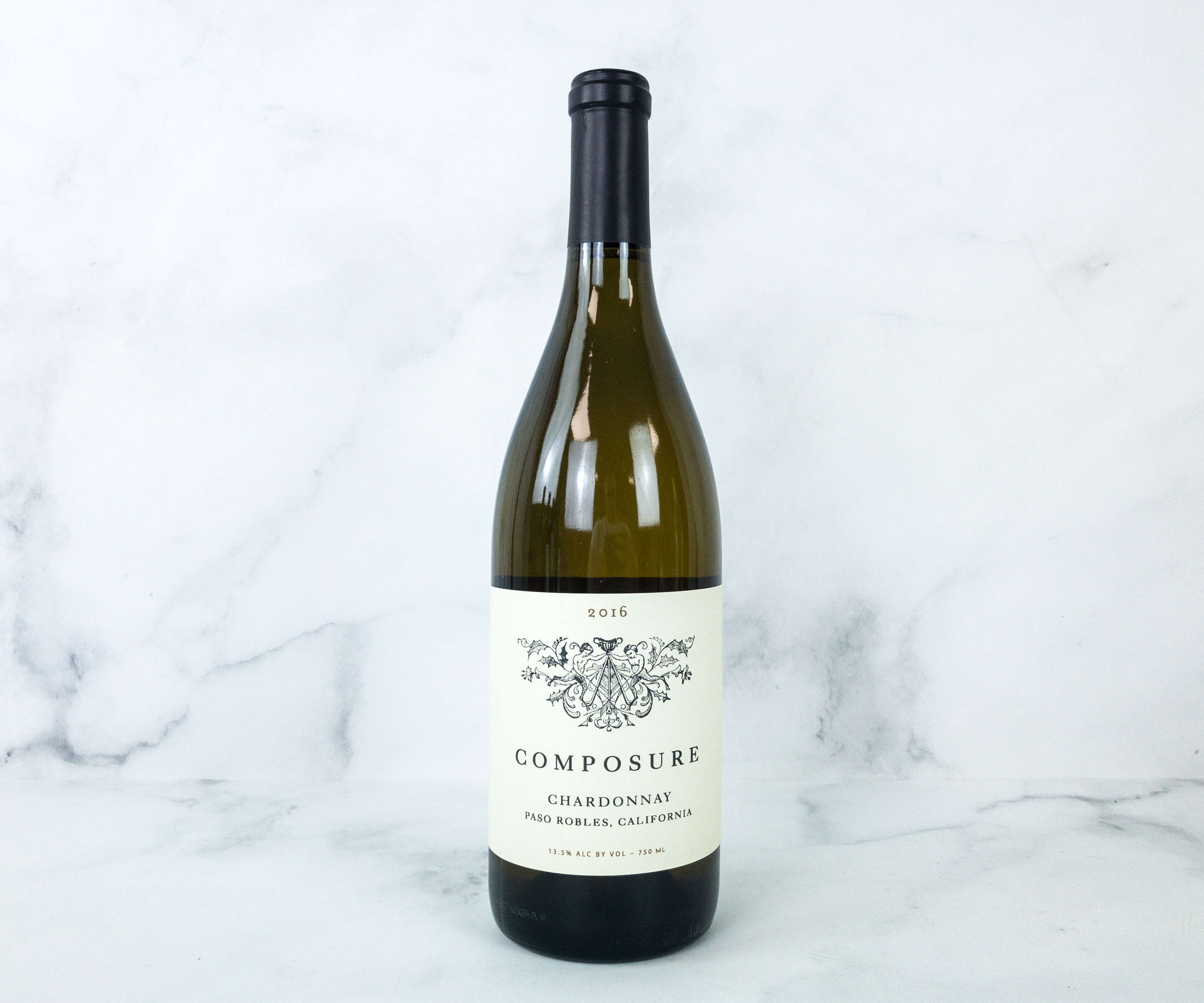 The next white wine has a low level of acidity and high sweetness level. It's a classic white wine with smooth texture and rich peach, vanilla, and oak tasting notes.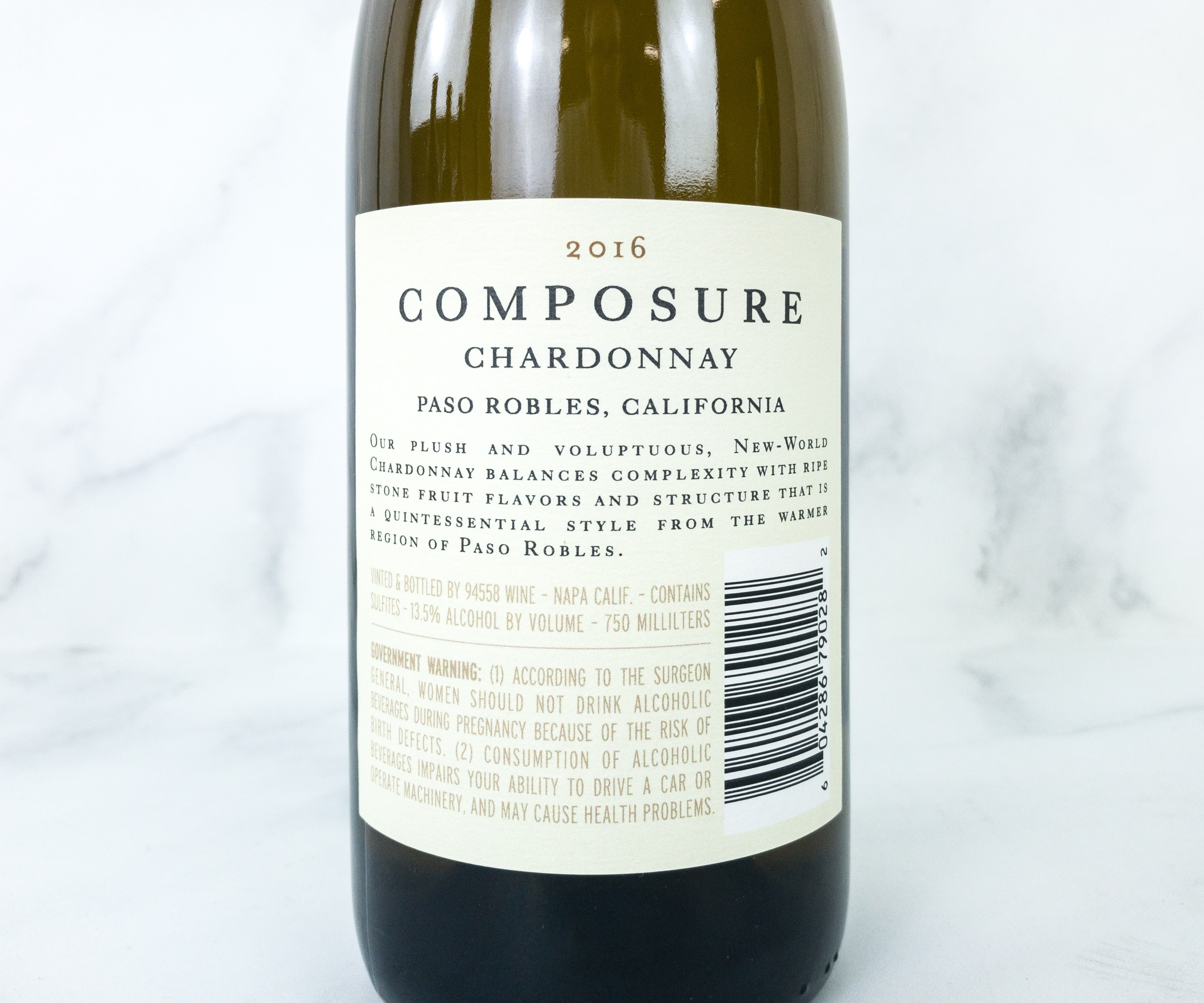 It's an enticing wine that is best paired with fresh pasta, seared scallops, and grilled fish.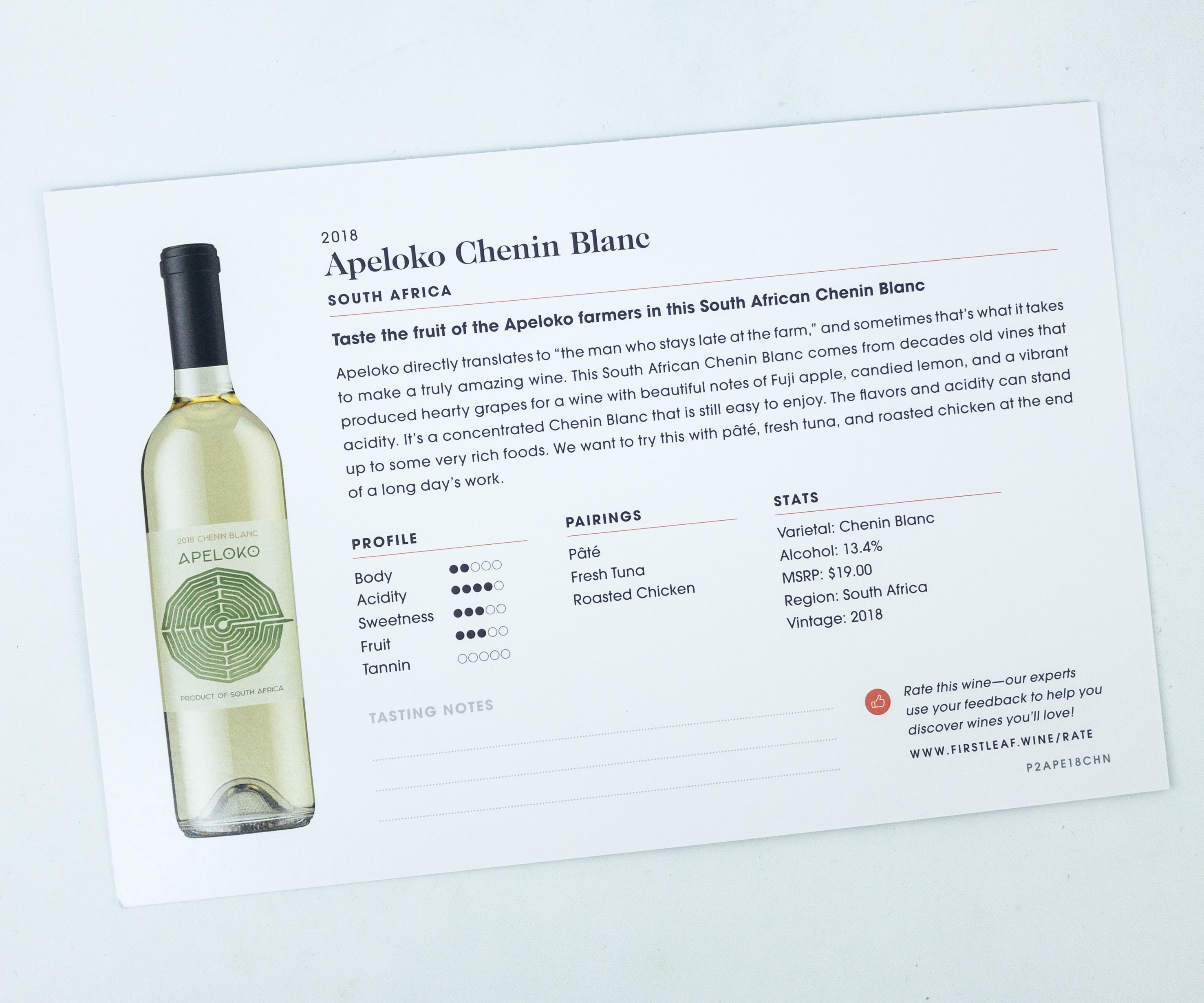 2018 Apeloko Chenin Blanc ($18; $13.33 in the club)
Taste the fruit of the Apeloko farmers in this 91 Point, Gold medal-winning South African Chenin Blanc. Apeloko directly translates to "the man who stays late at the farm," and sometimes that's what it takes to make a truly amazing wine. This South African Chenin Blanc comes from decades-old vines that produced hearty grapes for a wine with beautiful notes of Fuji apple, candied lemon, and a vibrant acidity. It's a concentrated Chenin Blanc that is still easy to enjoy. The flavors and acidity can stand up to some very rich foods. We want to try this with pâté, fresh tuna, and roasted chicken at the end of a long day's work. The winery responsible for making this wine is Babylon's Peak, which is nestled on the slopes of the Paardeberg Mountains. It's a family-run cellar currently in its fourth generation. Winemaker Stephen Basson uses his upbringing at the vineyard to drive his winemaking process and focuses on making wines that truly represent the terroir of South African soils. Judges love it too! It took home 91 Points and a Gold medal from the 2019 Critics Challenge International Wine Competition and a Silver from the 2019 Monterey International Wine Competition.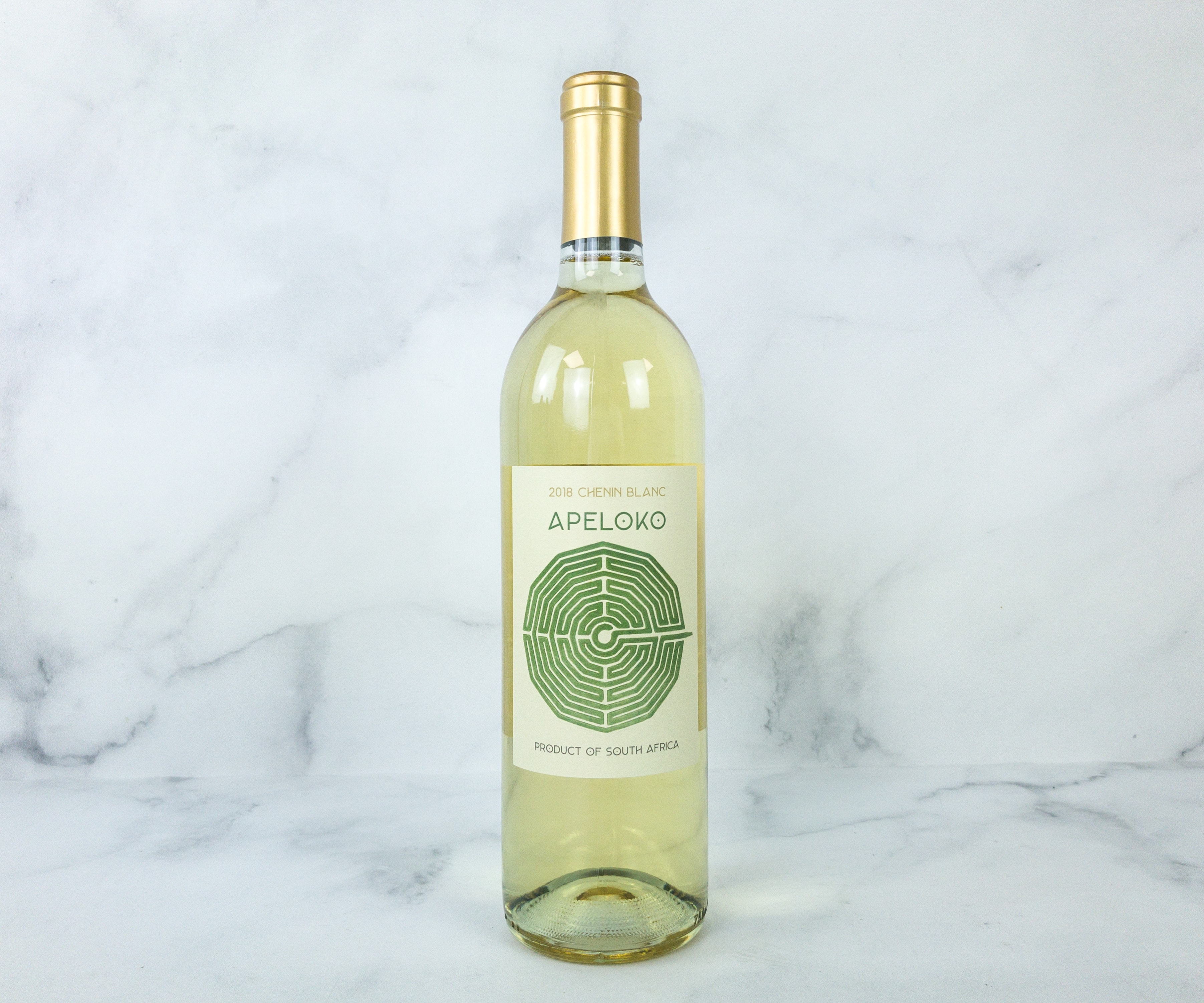 This white wine from South Africa is sweet and light-bodied, with delightful notes of green apple and lemon. It is also supported with vibrant acidity and a crisp yet luscious mouthfeel.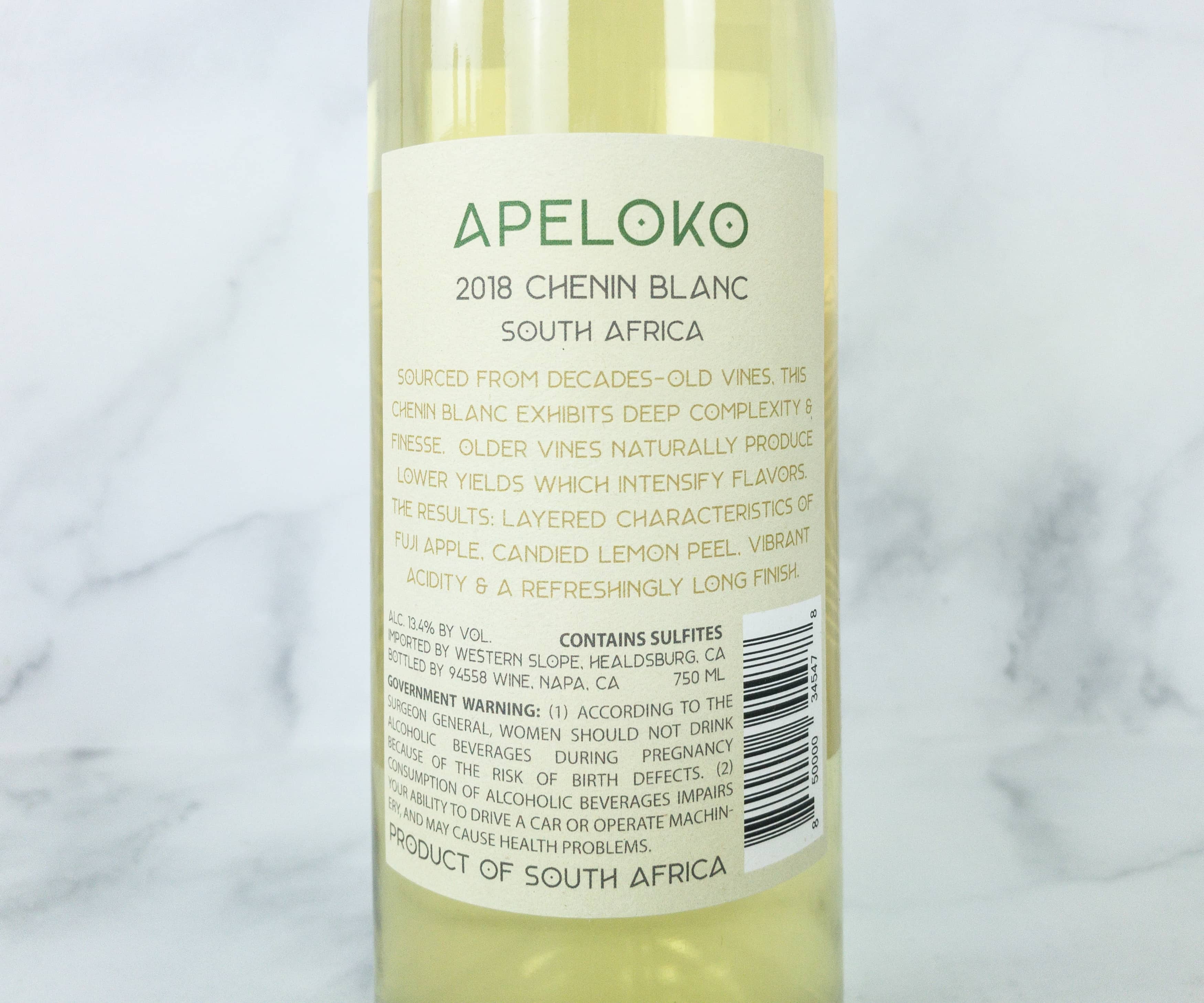 Its intense flavor goes well with pâté, fresh fish, and roasted chicken.
Another batch of tasty wines, another great month for Firstleaf Wine Club! Everything's fantastic from the packaging to the quality of the wines. I really enjoy discovering award-winning and premium quality wines through this subscription, and some of them are even from the other parts of the world. This month, I got three reds and three whites, just enough for a month's supply including dinner pairings and celebrations. They match the wines with my profile, and so far they've never failed me. As always, I'm impressed by how well the bottles are packed. They really make sure that all the wines arrive in great condition. I'm so excited and always looking forward to more wine varieties in my future boxes!
What do you think of Firstleaf Wine Club subscription?