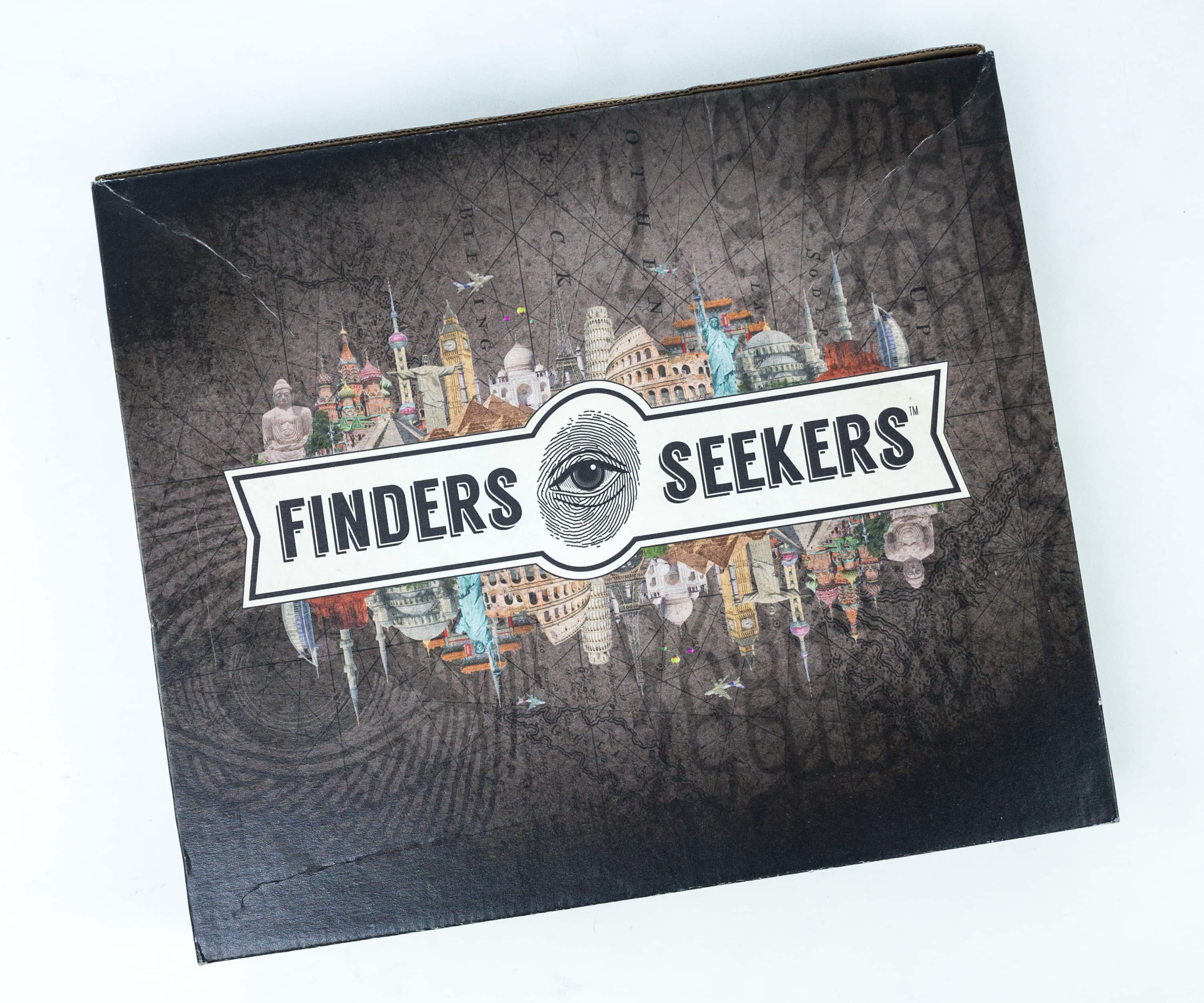 Finders Seekers is a monthly puzzle subscription box for anyone who loves puzzles, escape rooms, Sherlock Holmes, mysteries, or anything requiring a little brainpower. Finders Seekers features a new destination each month, so in addition to the puzzle/escape room experience, you get a mini travel experience, too, exploring a new city and its culture every month.
DEAL: Save $5 on your first box! Use this link and coupon code BRAINQUEST.
A THRILLING ADVENTURE DELIVERED TO YOUR DOOR

Explore world cultures solving puzzles, decoding cryptic messages and discovering underground societies. A new city each month!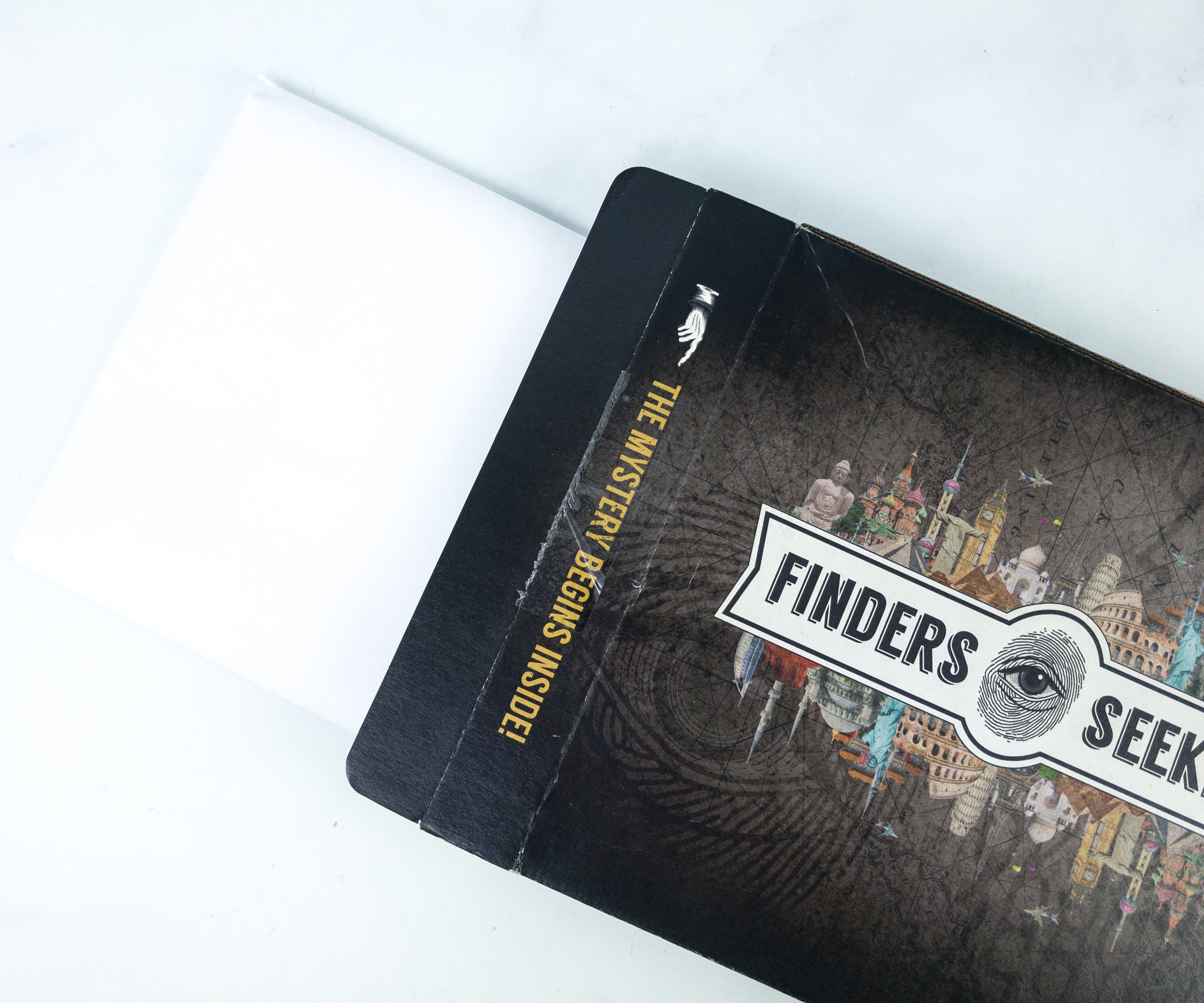 As a subscriber (limited numbers can join each month), you are invited to join the Society of Seekers, a group of like-minded puzzle fiends who use their heads and a little bit of internet-search know-how to explore a city and solve a mystery each month.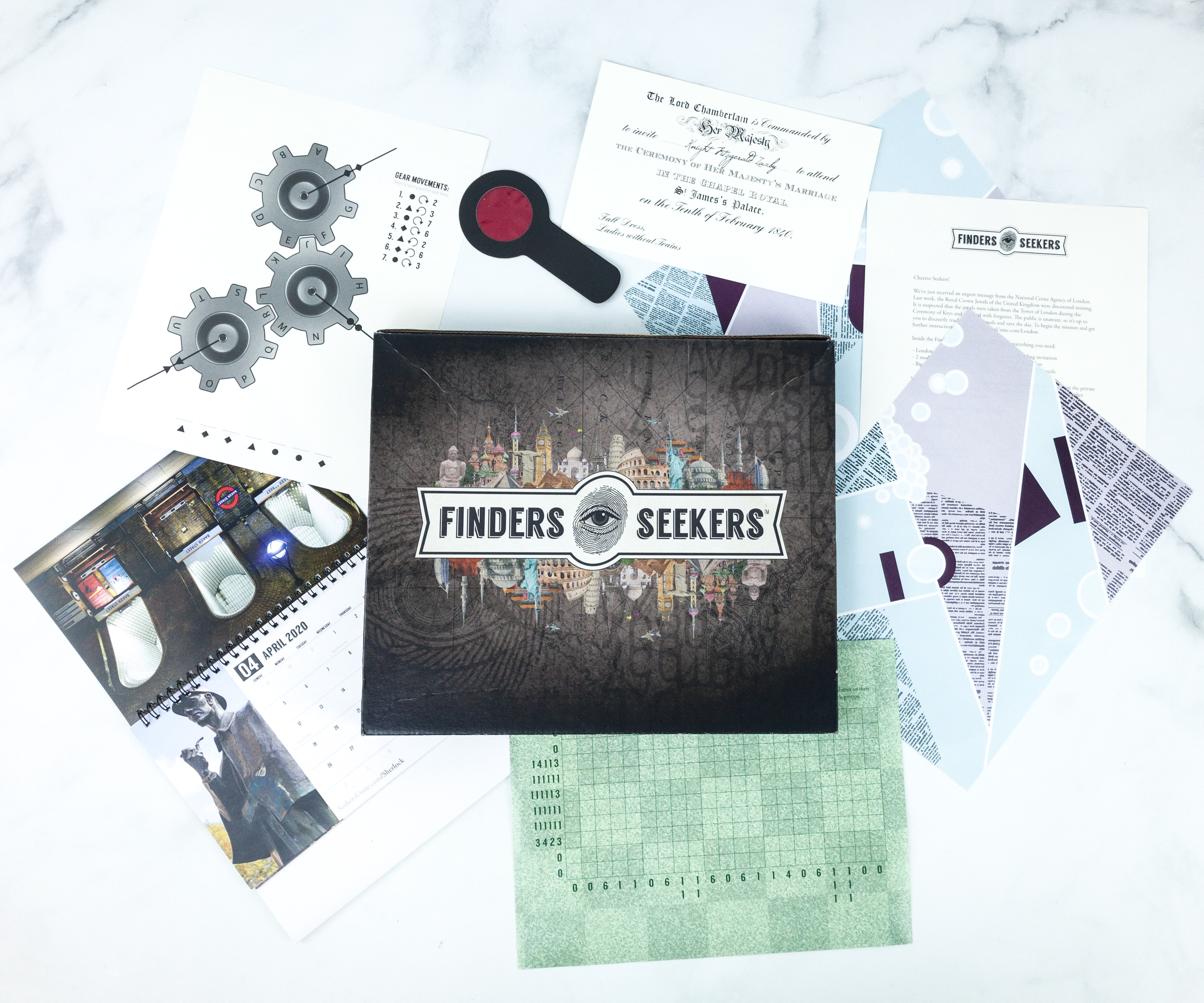 Everything in the box!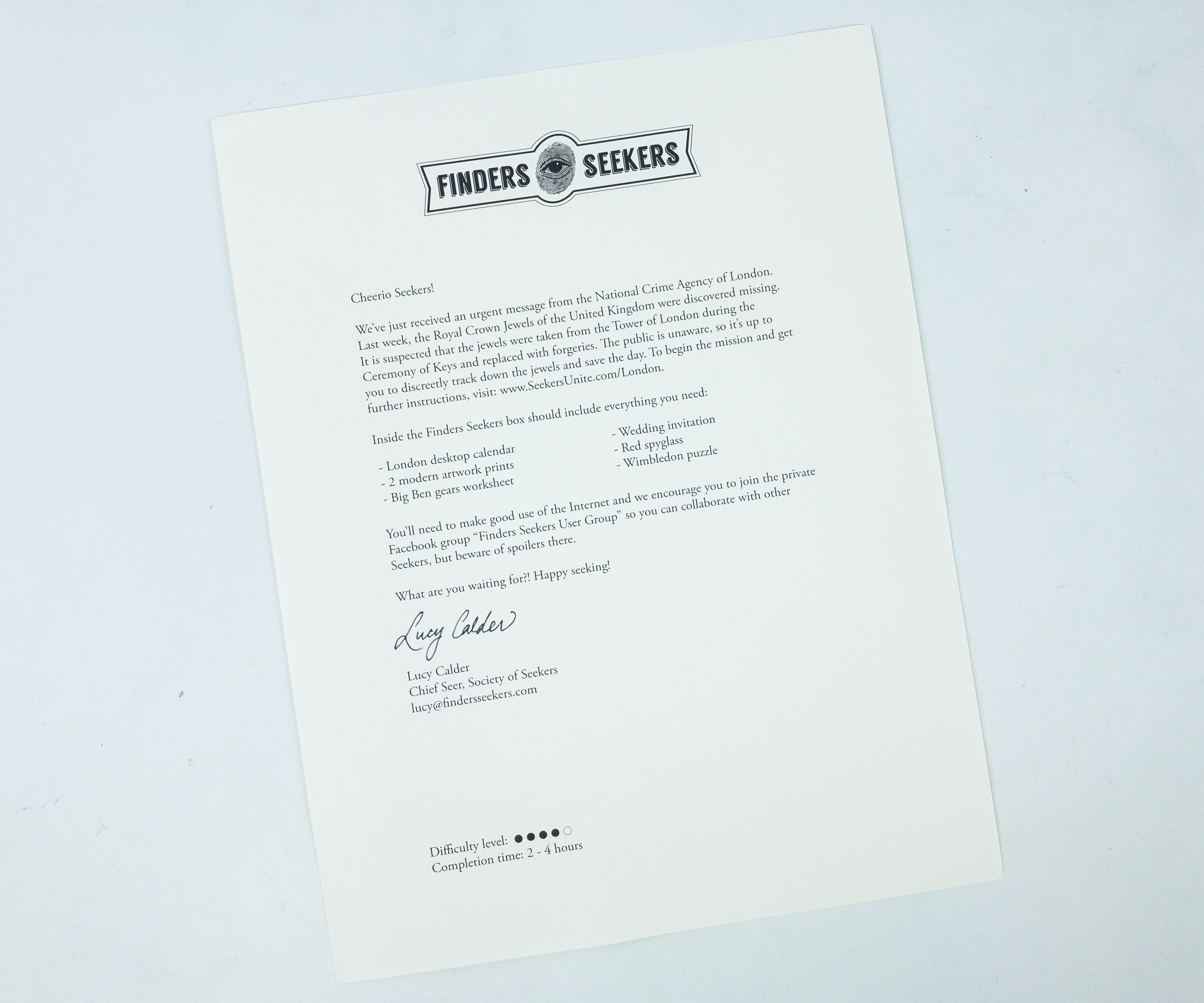 Also included in this month's box is a welcome letter and checklist of every item that should be inside the package, plus all the clues you'll need to solve the mystery. Plus, we now know where to start the journey! For this case, we need to track down the jewels!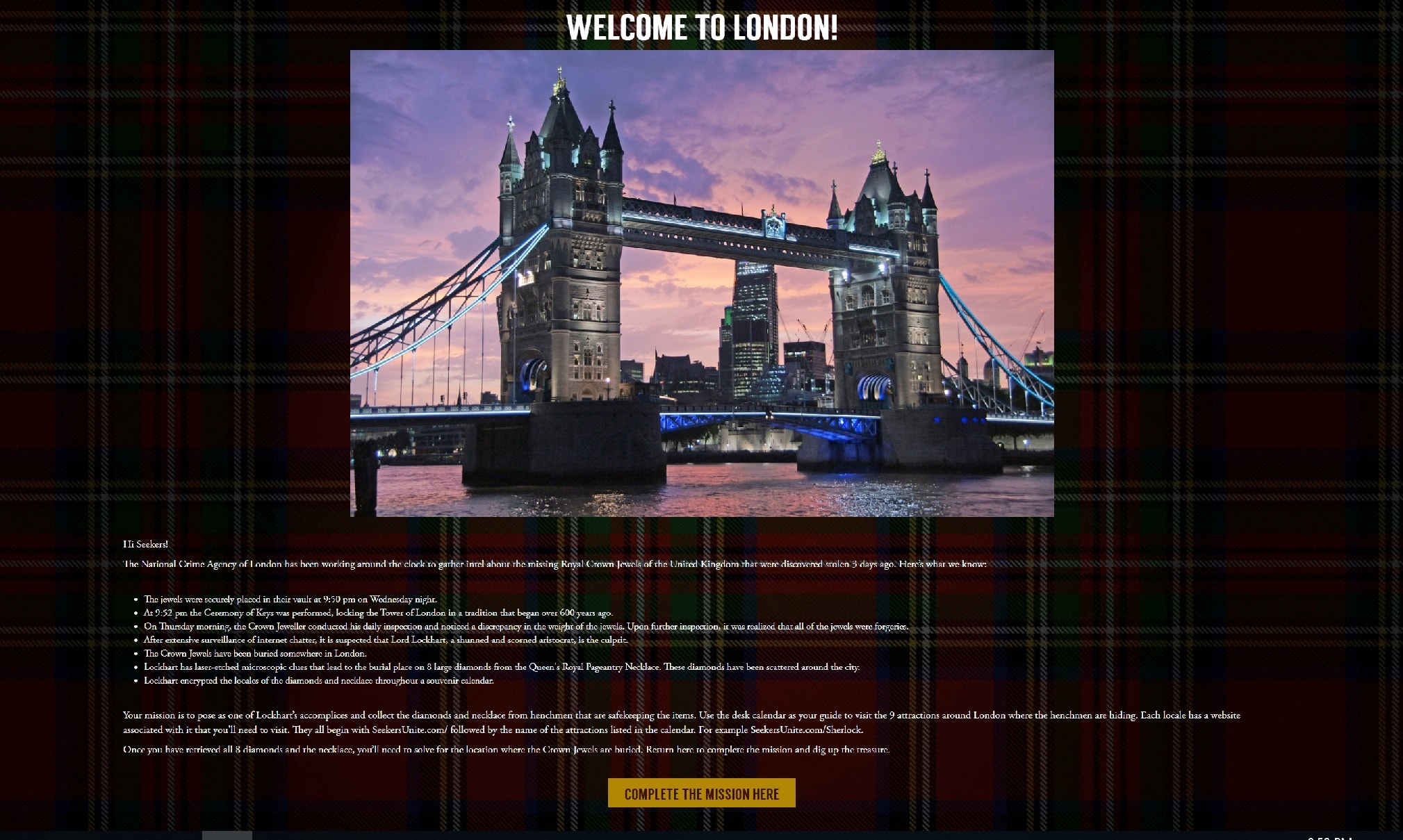 The website took us to London!
London Desktop Calendar. Here's a souvenir calendar for years 2019-2020. This item will play a very important role as you go and try to solve the case.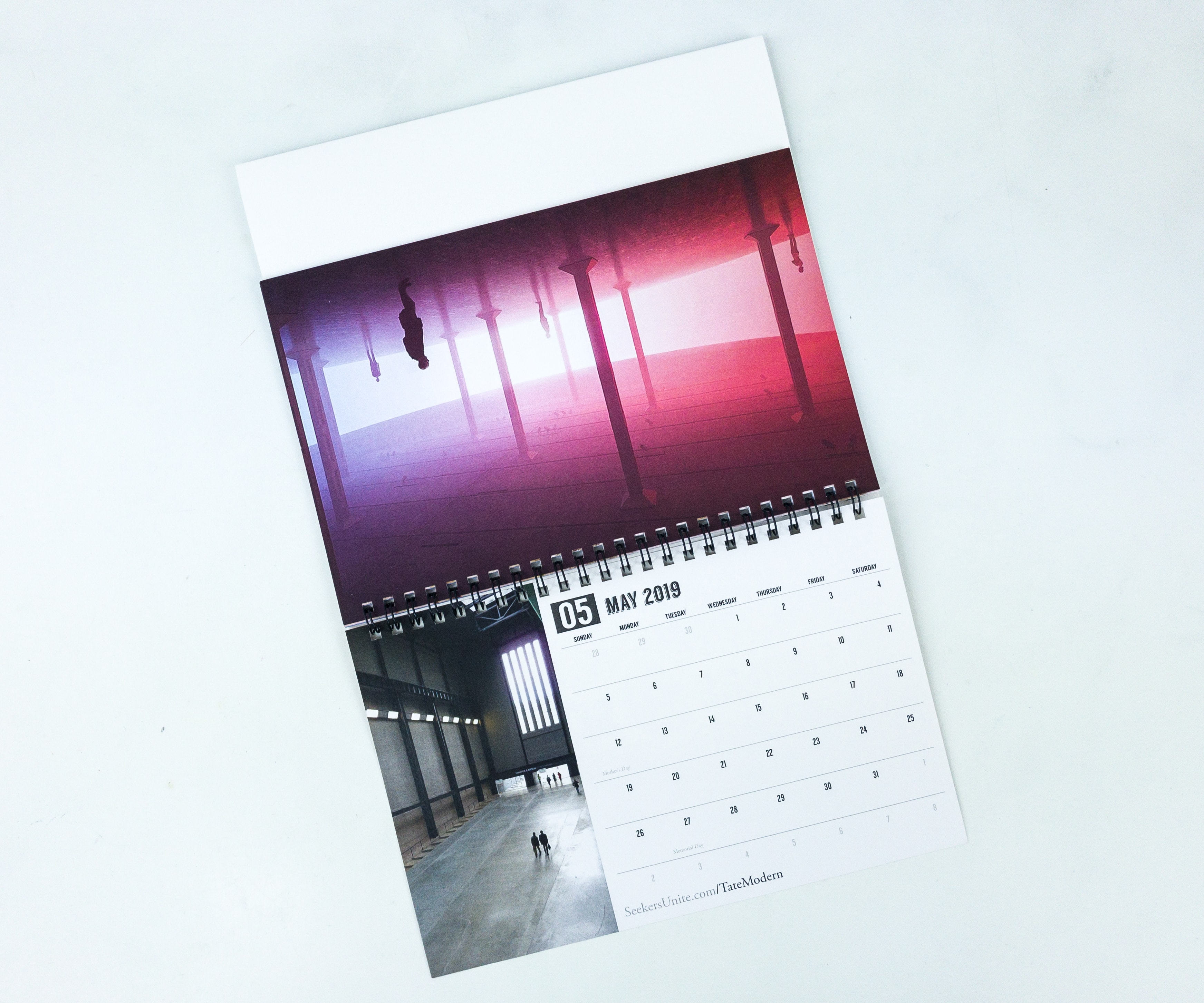 You can find the puzzles that you need to solve for the London case through the web URLs that you can find at the bottom of calendar pages.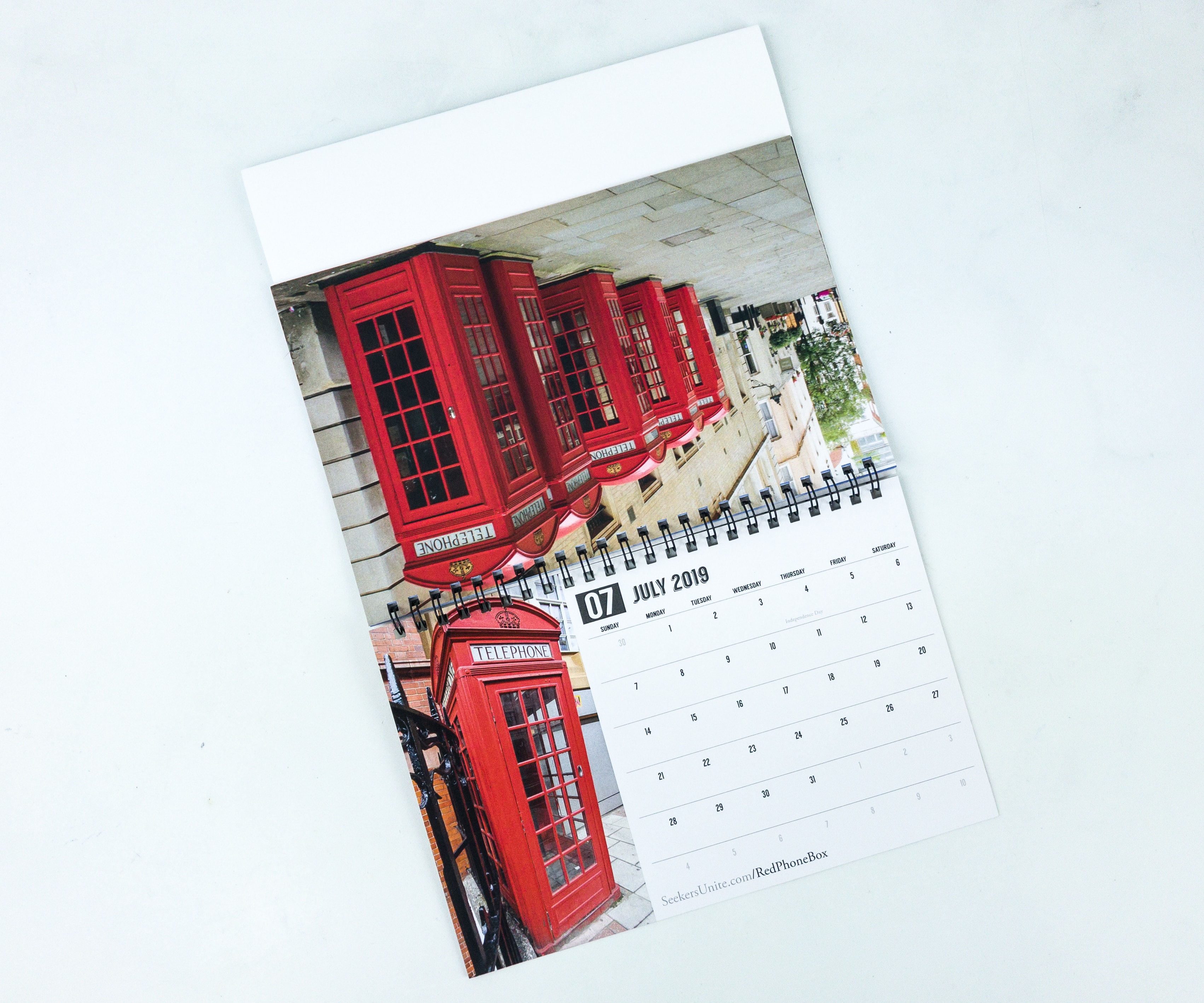 Each month's page features an attraction that you'll see in London. For the month of July, there's the Red Telephone Booths!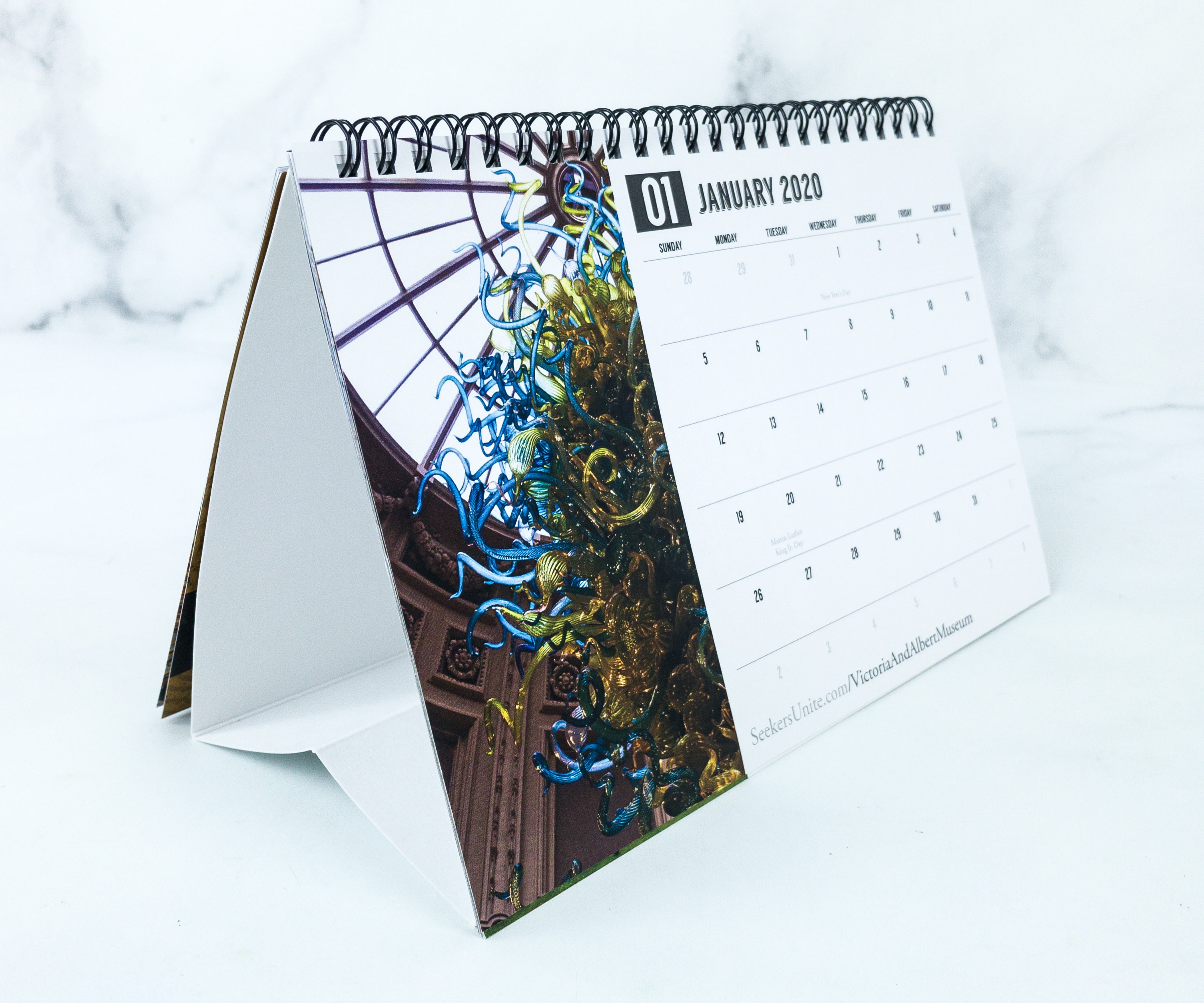 Here's the January 2020 page that features Victoria and Albert Museum, the world's largest museum of applied and decorative arts and designs, founded in 1852 and named after Queen Victoria and Prince Albert.
Modern Artwork Prints. In line with the Tate Modern puzzle, this is the item that we need to "decode." The prints looked like abstract art, with lots of irregularities.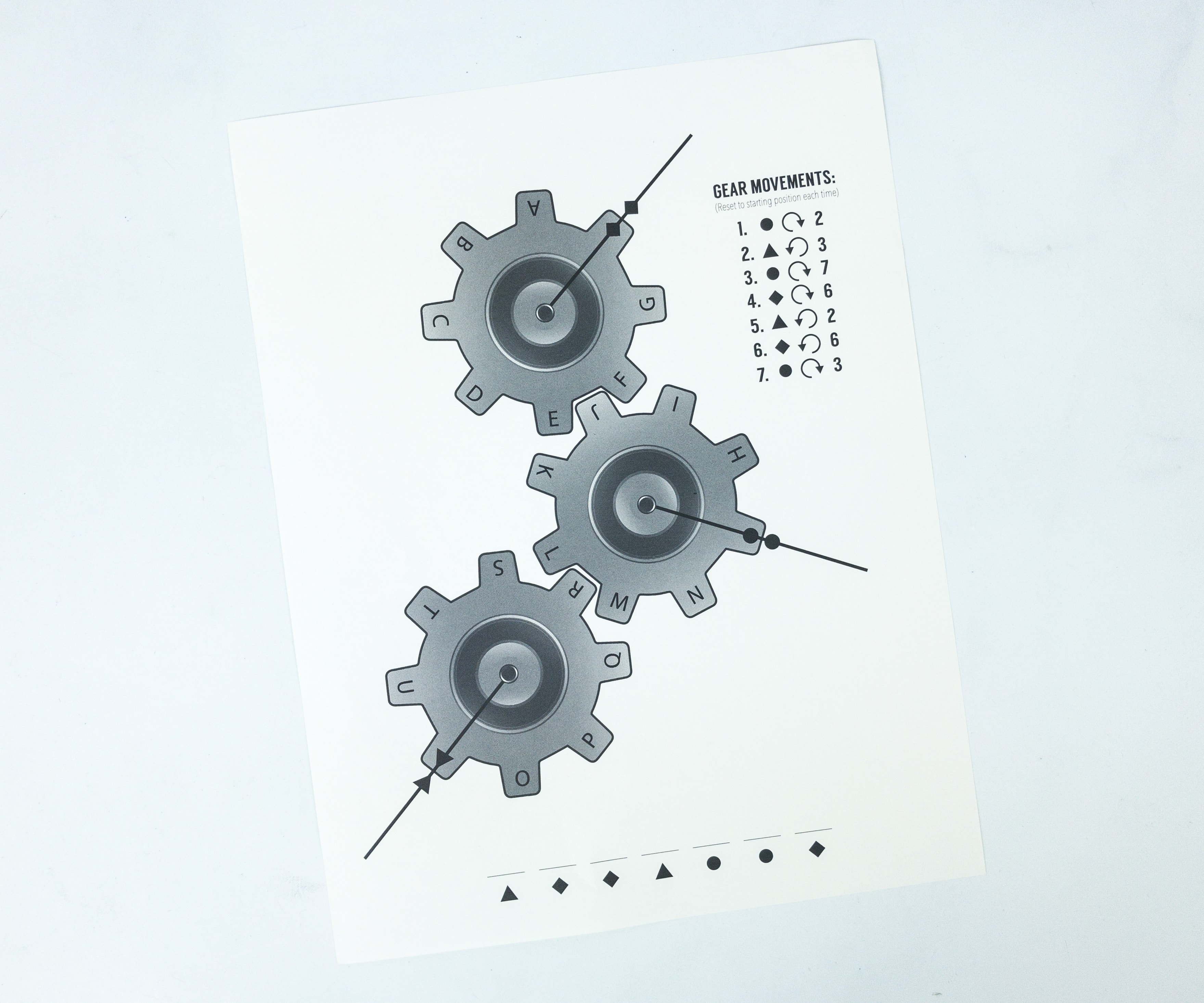 Big Ben Gears Worksheet. For the Big Ben puzzle, we'll make use of these gears. I bet we'll need to cut this out and make them work like real gears to be able to use them in solving the puzzle.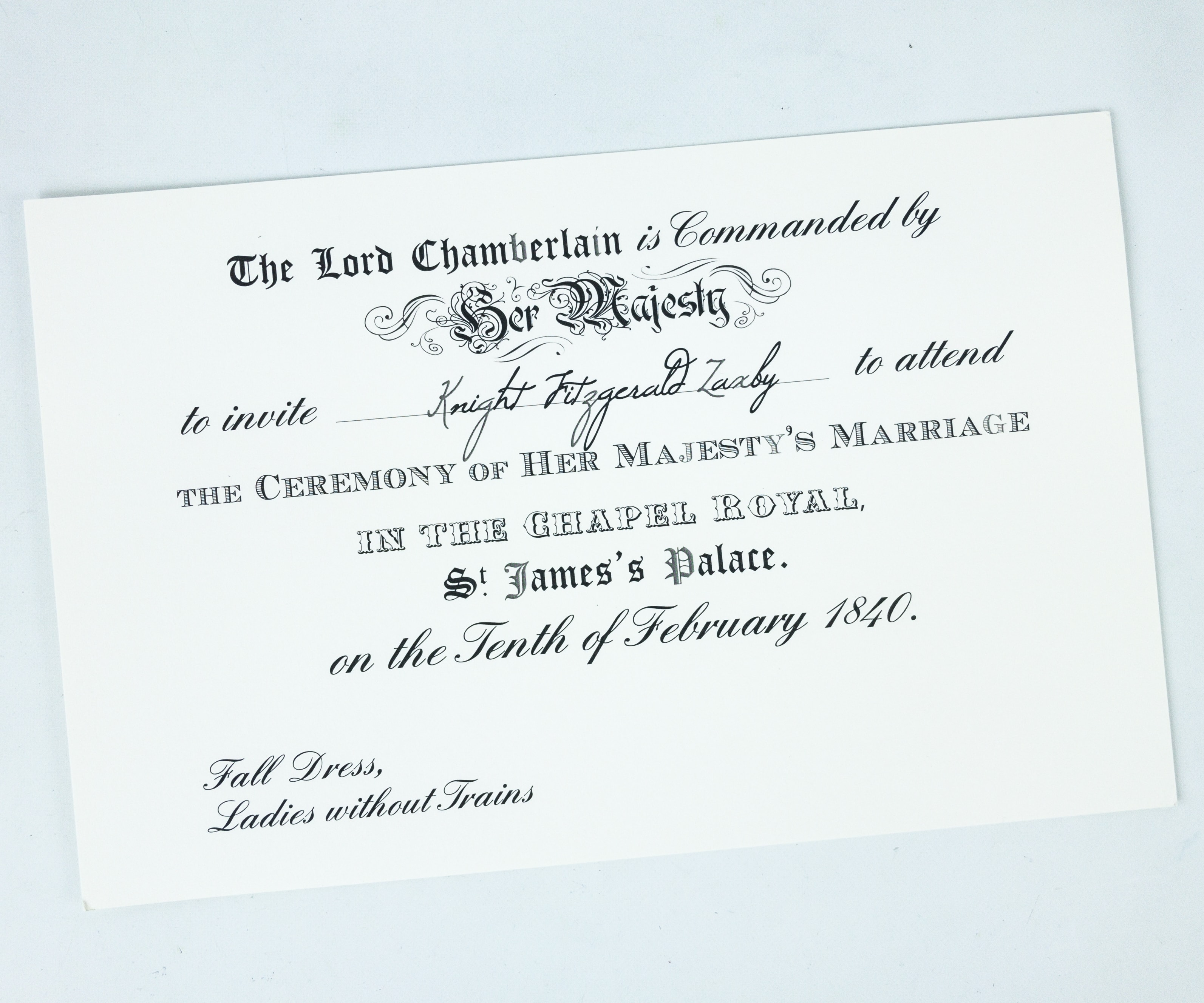 Wedding Invitation. We also got a wedding invitation for "Her Majesty's" wedding, which took place in February 1840!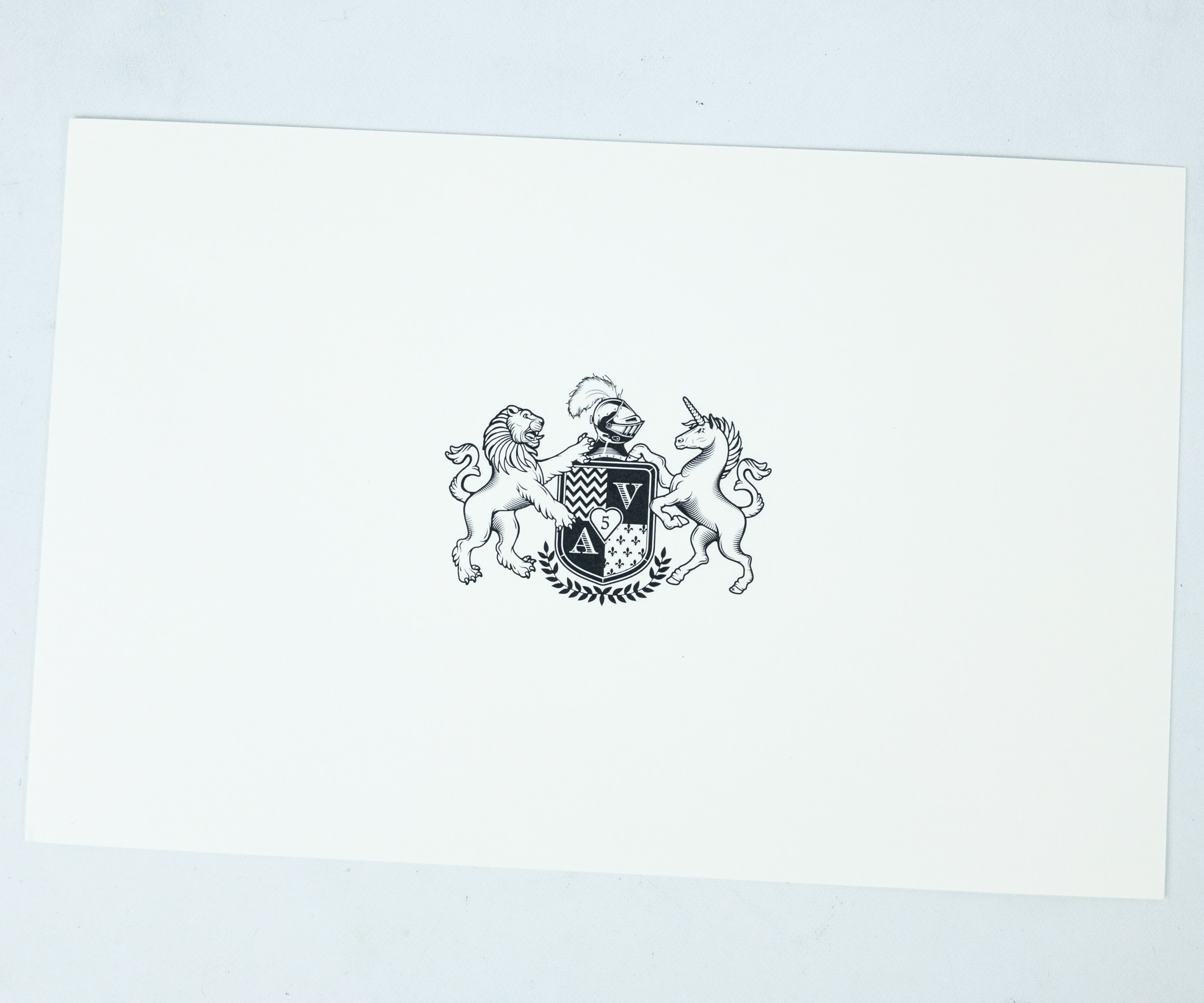 The invitation got an A and V symbol at the back. We're guessing this has something to do with the Victoria and Albert Museum puzzle!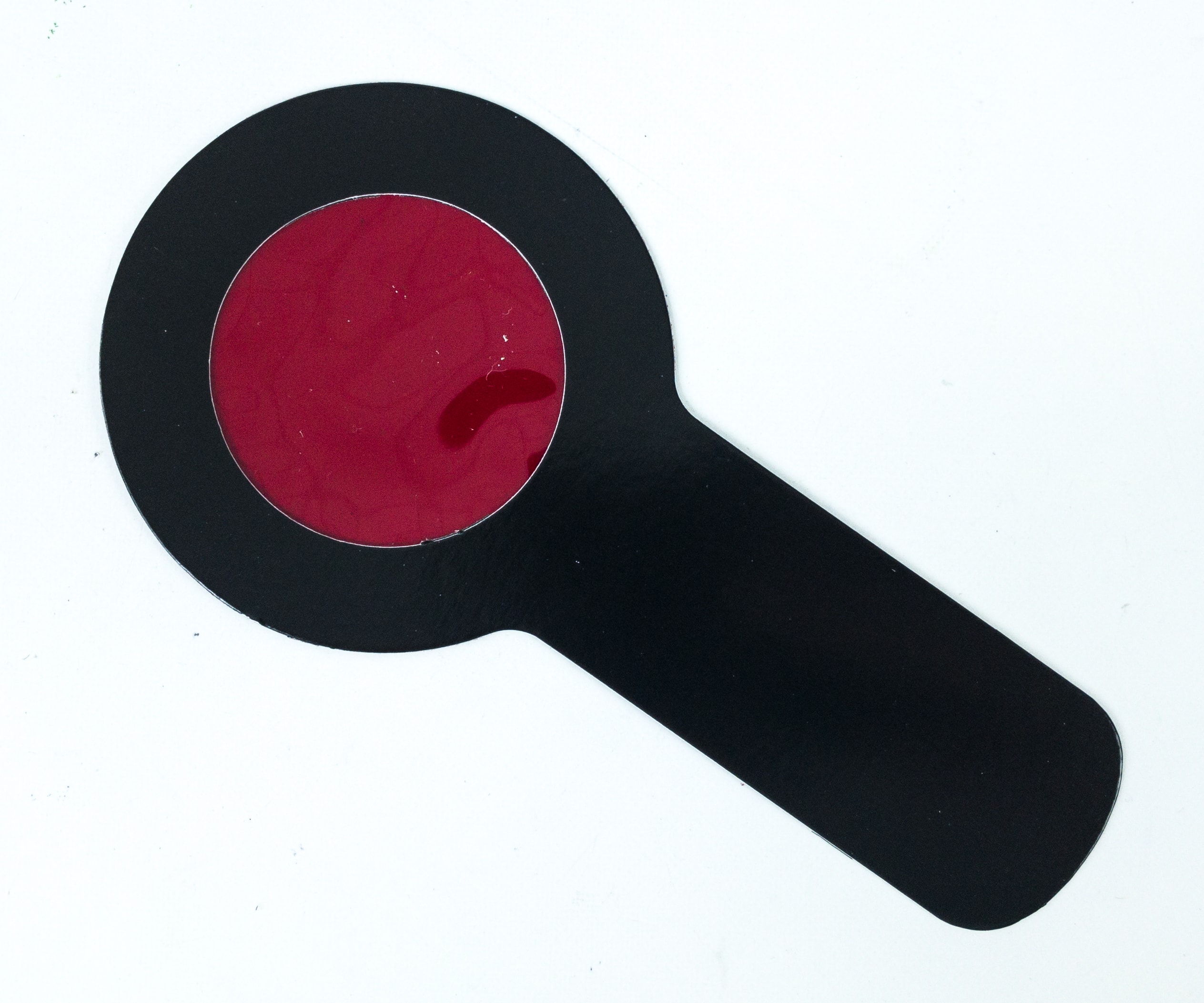 Red Spyglass. We also got this red spyglass. Inspecting some clues will be easier with the help of this item, I believe.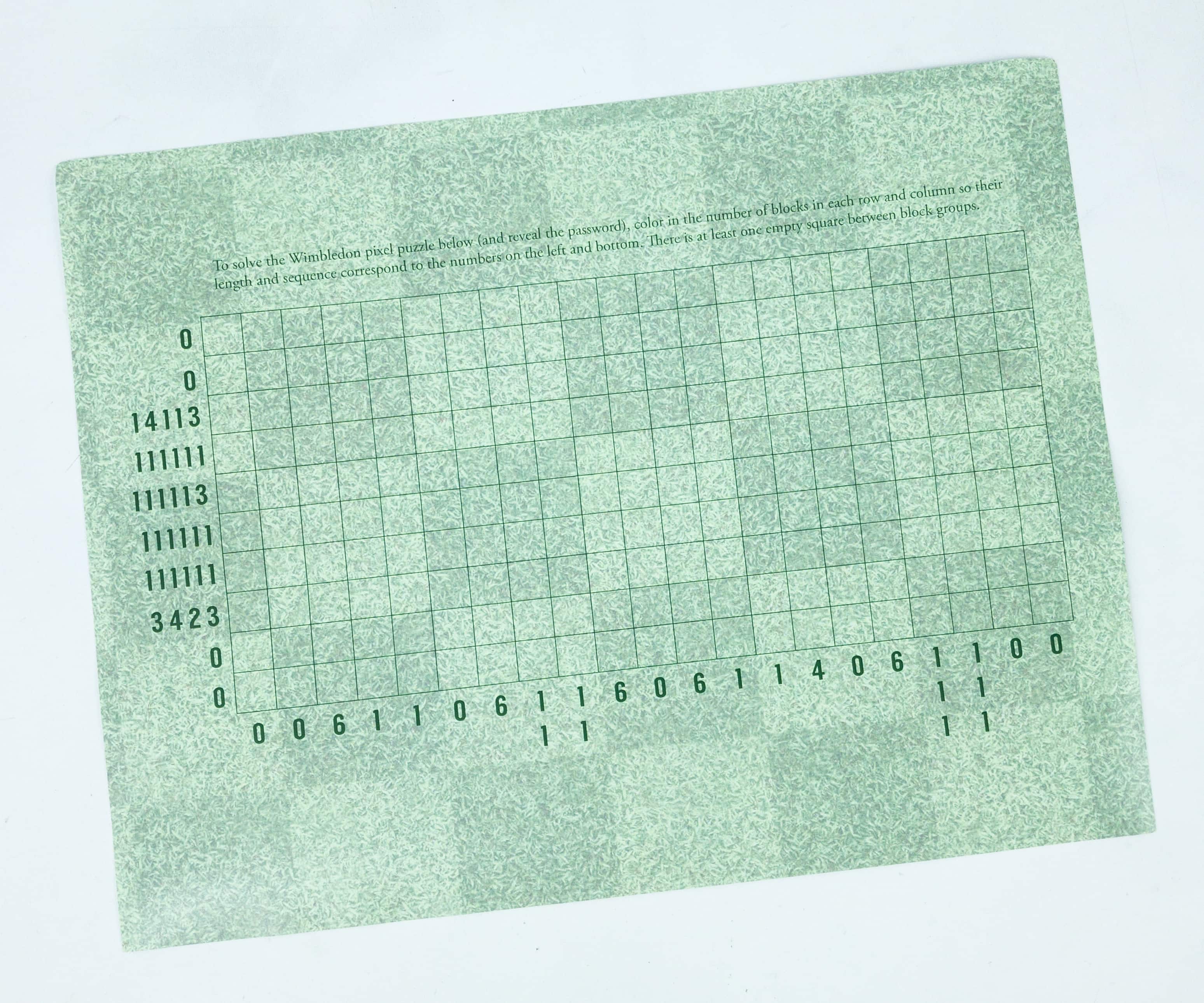 Wimbledon Puzzle. And obviously, this puzzle is in relation to the Wimbledon website, and it's a pixel puzzle that we need to solve to get the passphrase!
There's always a starting point for this kind of boxes, so better visit the website first for hints.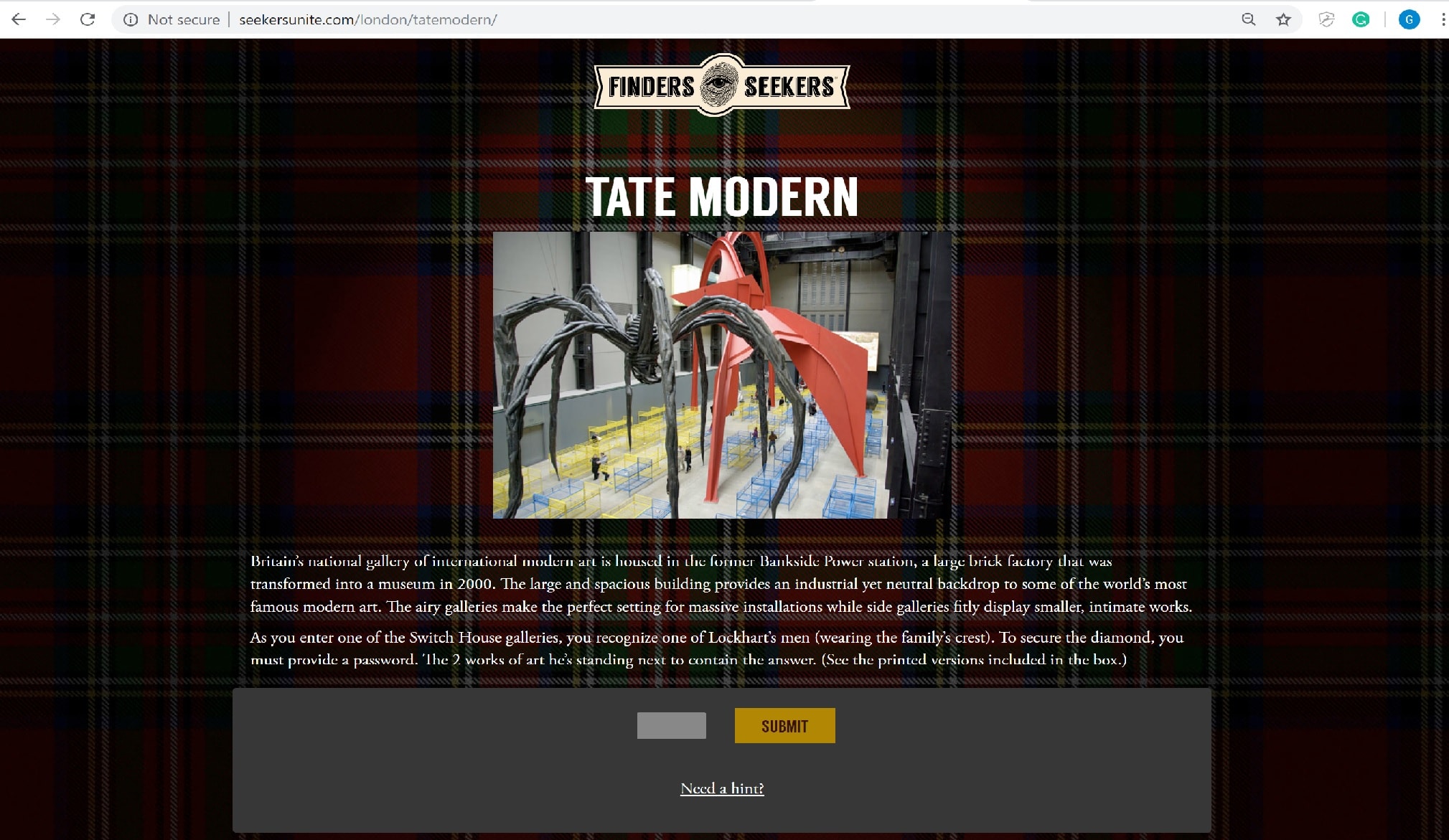 Each puzzle that you will be able to solve will lead you to another until you solve everything. We tried visiting the website indicated at the bottom of the May 2019 calendar page, which led us to Tate Modern, a modern art gallery!
Also, search engines can help you a lot with unlocking some puzzles (like this one, which doesn't involve box items), and if you really had a hard time solving one puzzle, you can consult the Facebook fan page for hints. Don't worry, there are just hints and there are almost no spoilers so you'll still feel the thrill fully!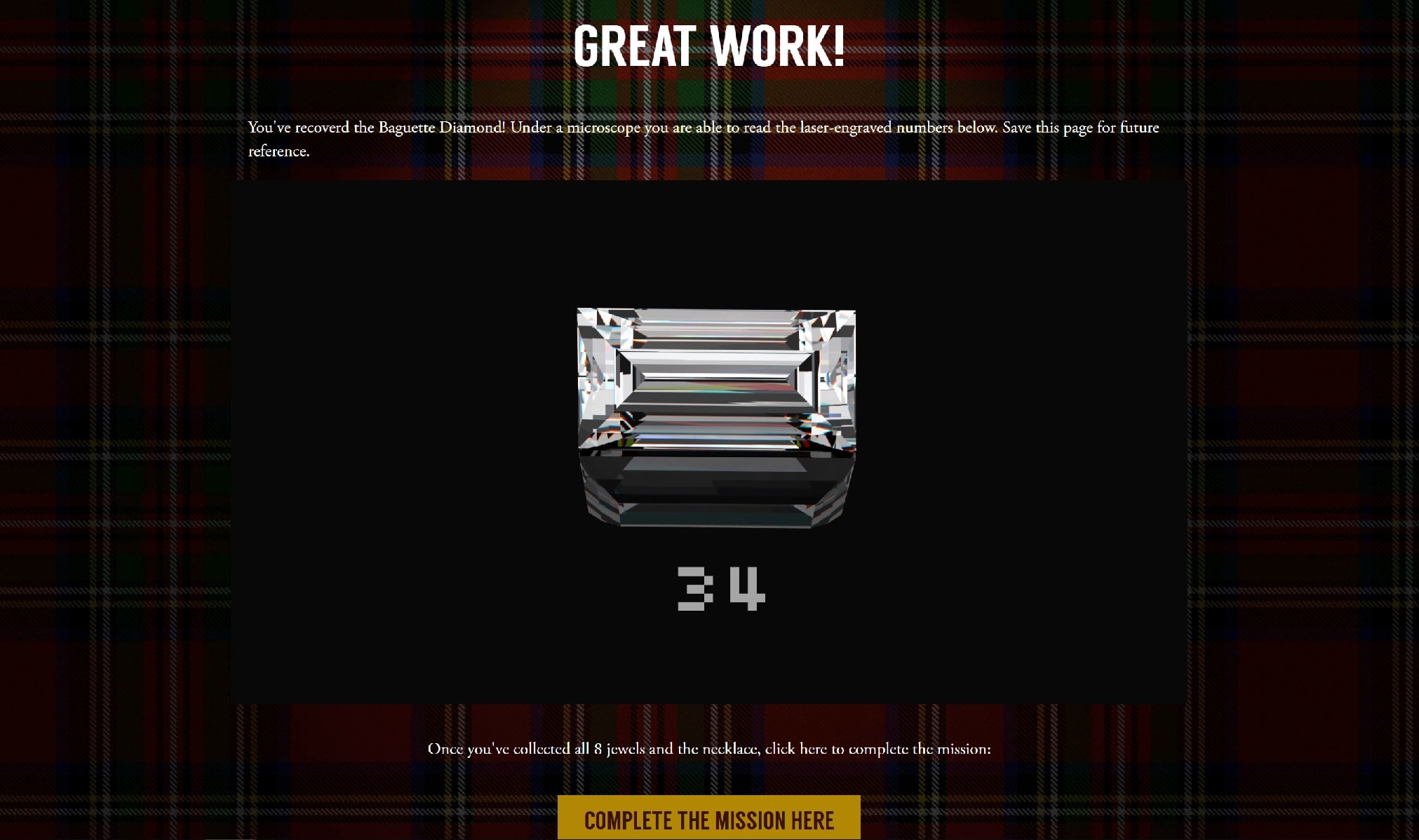 Also, each puzzle that you solve will give you a jewel, in this case, we got the Baguette Diamond with a laser engraved number 34 on it. Collect all 8 and the necklace to solve the case!
Completing this case will lead you to where the real crown jewels are located in London!
This case is definitely interesting as it took us to different famous places in London! I like the case where each puzzle has its own webpage as well! We can make use of the collected jewels for the next puzzles too. We would like to go to London ourselves and explore these places, especially the museums! We had a glimpse of Royalty with the puzzles and it's really fun. My whole family enjoyed this one, and we love playing detectives and explore different places and even cultures through this box, and if we encountered difficulties, there's the Facebook group that can help us solve some puzzles!
Did you solve the mystery?  How long did it take you?  Let us know in the comments below!