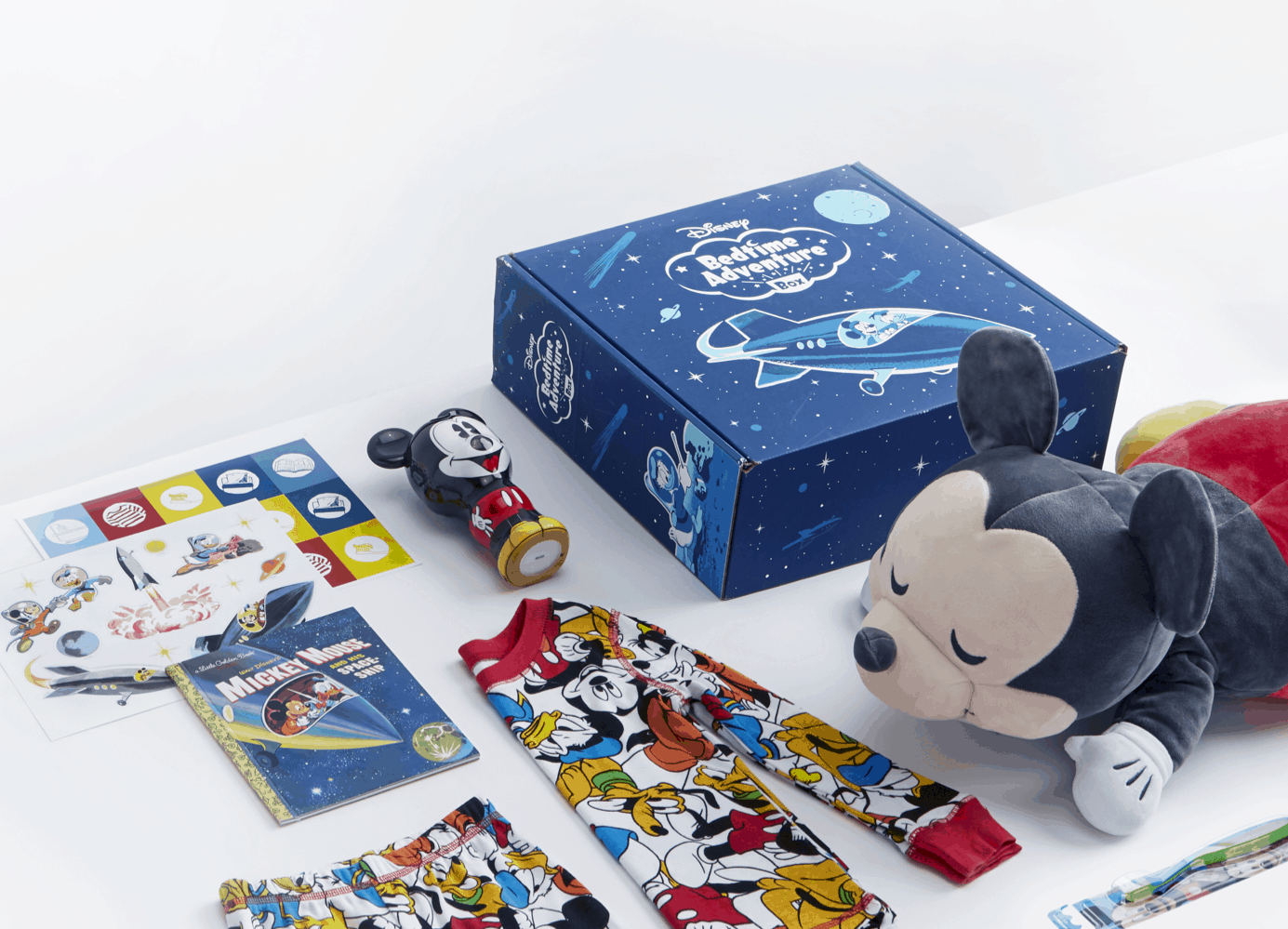 Disney Bedtime Adventure Subscription Box is now available at shopDisney! This box will be sent every month, and will include Disney pajamas, a storybook, stickers, a bath or grooming product and bedtime activity cards! Subscription starts at $27.99 for the regular box and $54.99 for the Deluxe version.
Be the hero while making bedtime magical for your little one and easier for you. Fun for the whole family, each box is an enjoyable adventure with a pair of high-quality Disney store pajamas featuring select characters from Disney, Marvel, Lucasfilm and more.

For as low as $27.99 per box, subscribers will receive everything they need to spark their child's imagination and help establish a regular nighttime routine.  Fun for kids and a dream for parents, each story-filled box includes easy-to-follow activity cards, authentic Disney store pajamas, an adventure-based book, a rewards chart, stickers and a special offer.  Guests can also choose a Bedtime Deluxe Box with two additional treasures that might include a pillow, blanket, towel, plush or bath toys — over $70 of value for as low as $54.99
Here's how it works:
Here are the plans:
Here are the boxes available: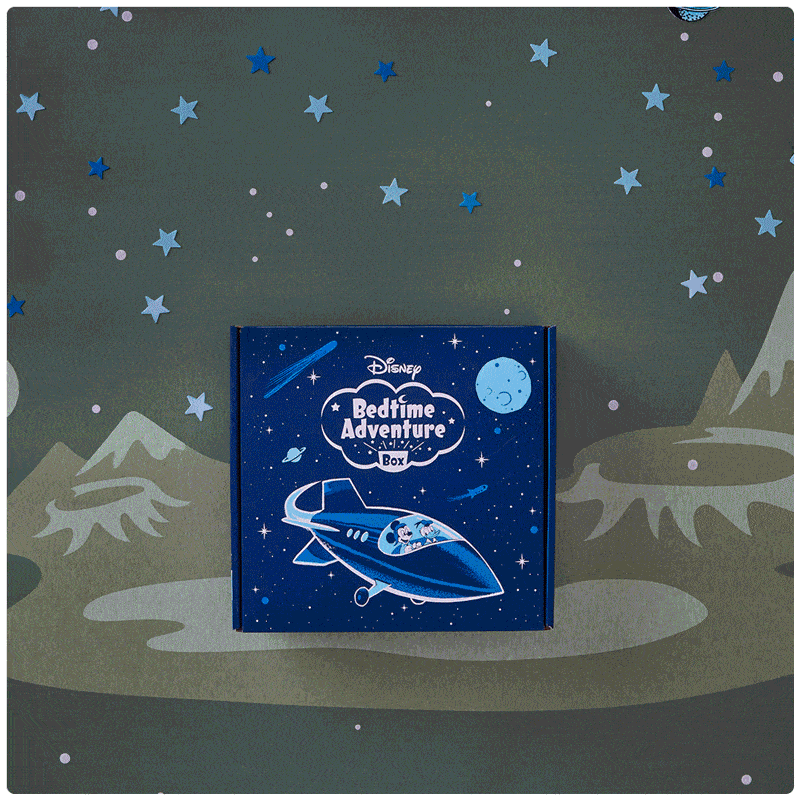 Mickey Mouse
Mickey Mouse Holiday
Minnie Mouse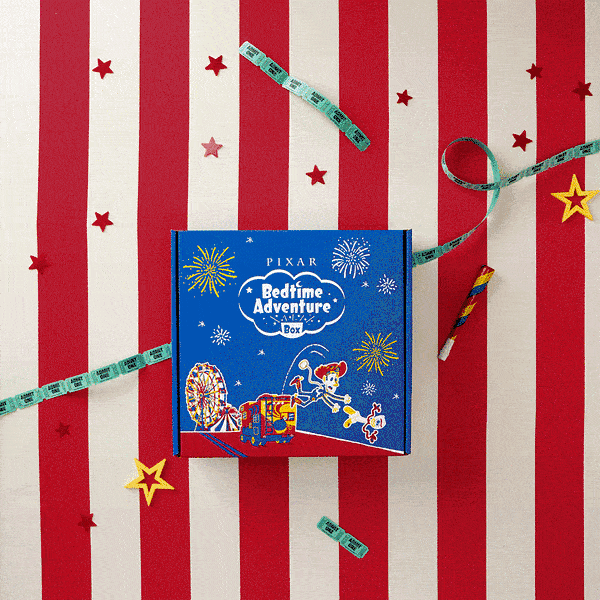 Toy Story
Here's a closer look:
What do you think of Disney Bedtime Adventure Subscription Box?