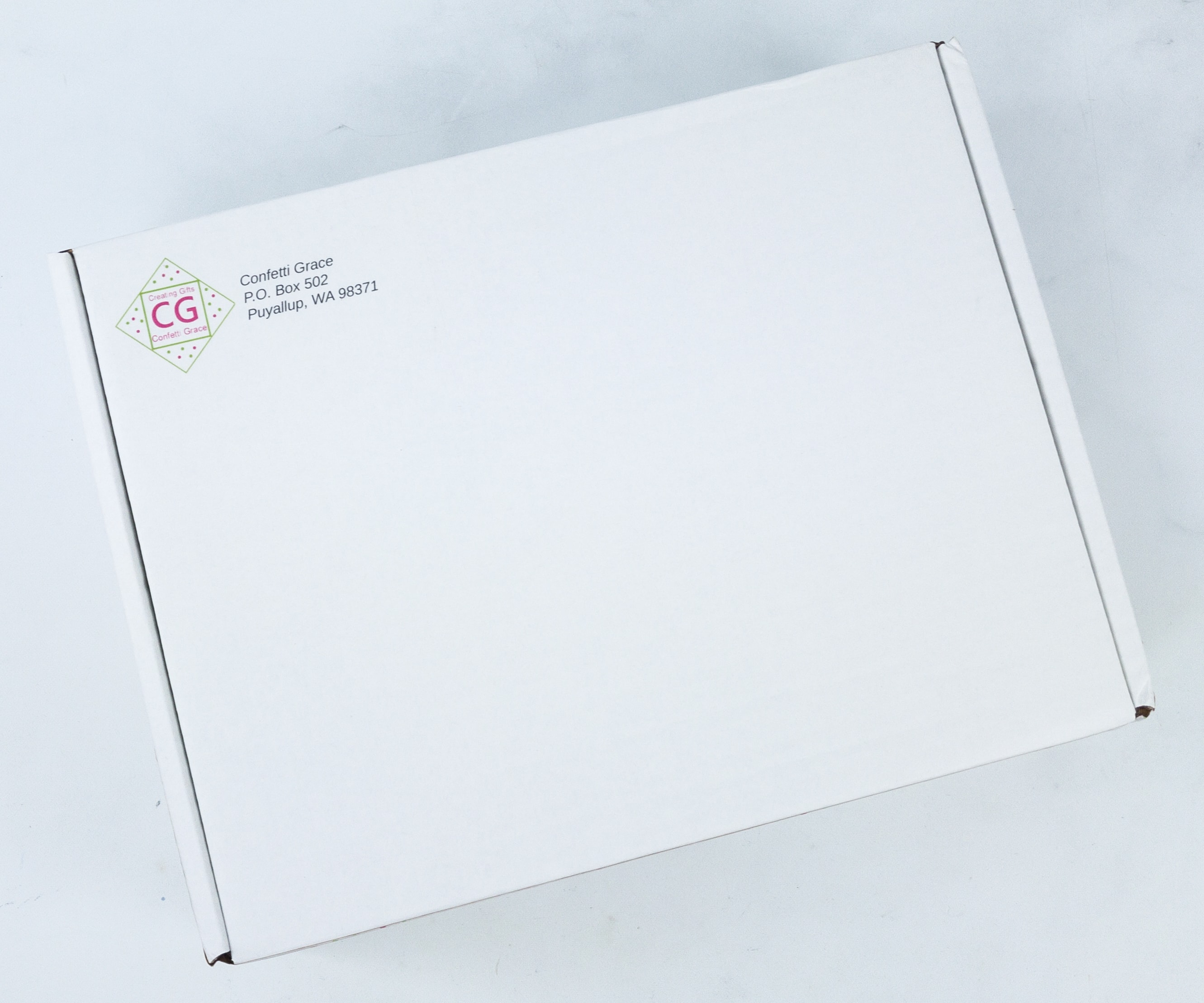 Confetti Grace is a monthly subscription craft box that is good for kids 8 years and above as well as adults. For only $28.95, you can get a craft box that is filled with two DIY projects that you can build with your child. The idea behind here is to get to give one and keep one so you will be able to spread some happiness around you.
DEAL: Get $5 off on your first box! Use coupon code CONFETTI$5.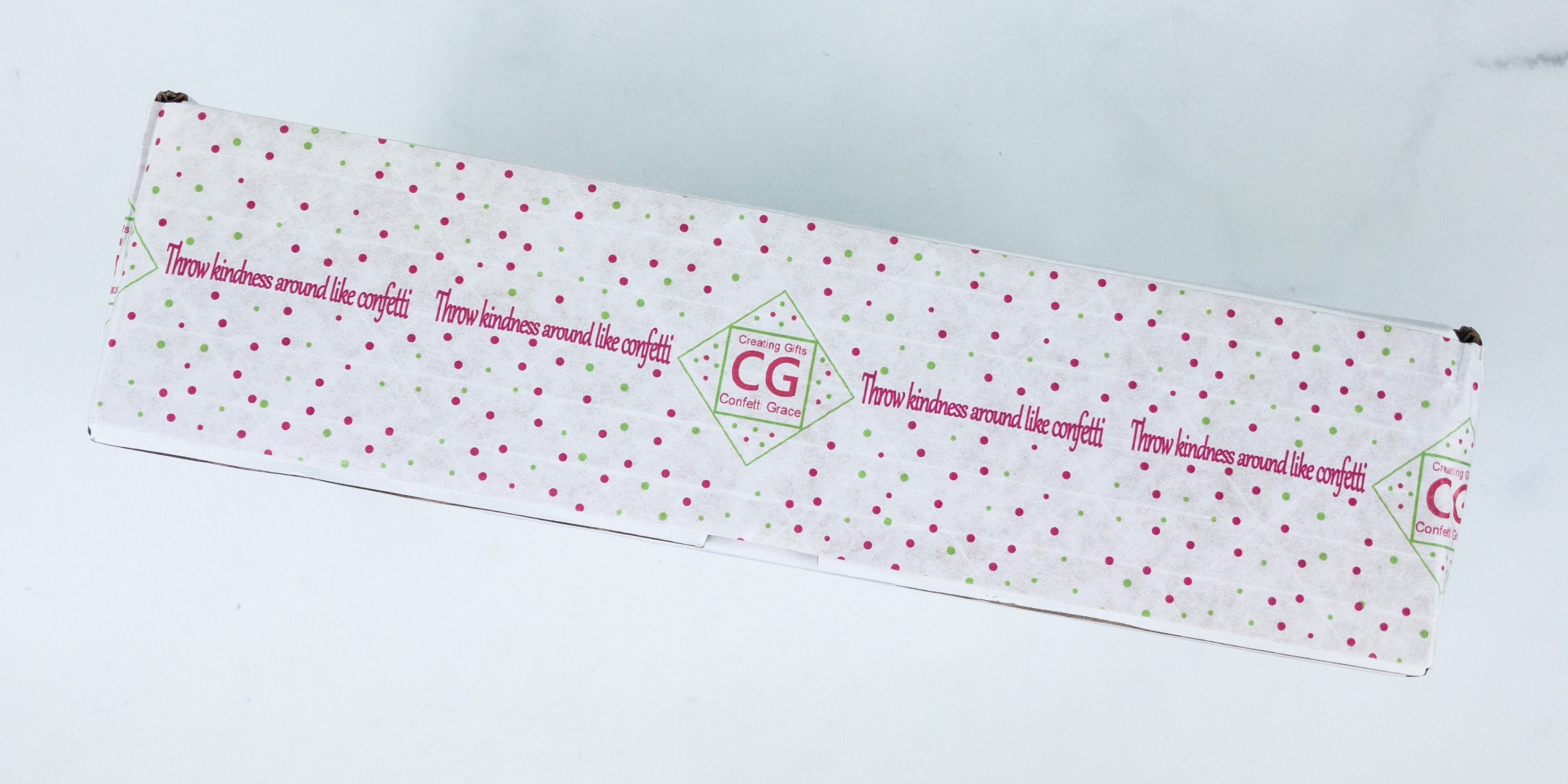 The box looks nice and can be reused as a storage or a gift box, or can be a part of your craft!
All the items are wrapped with a pretty pink tissue paper.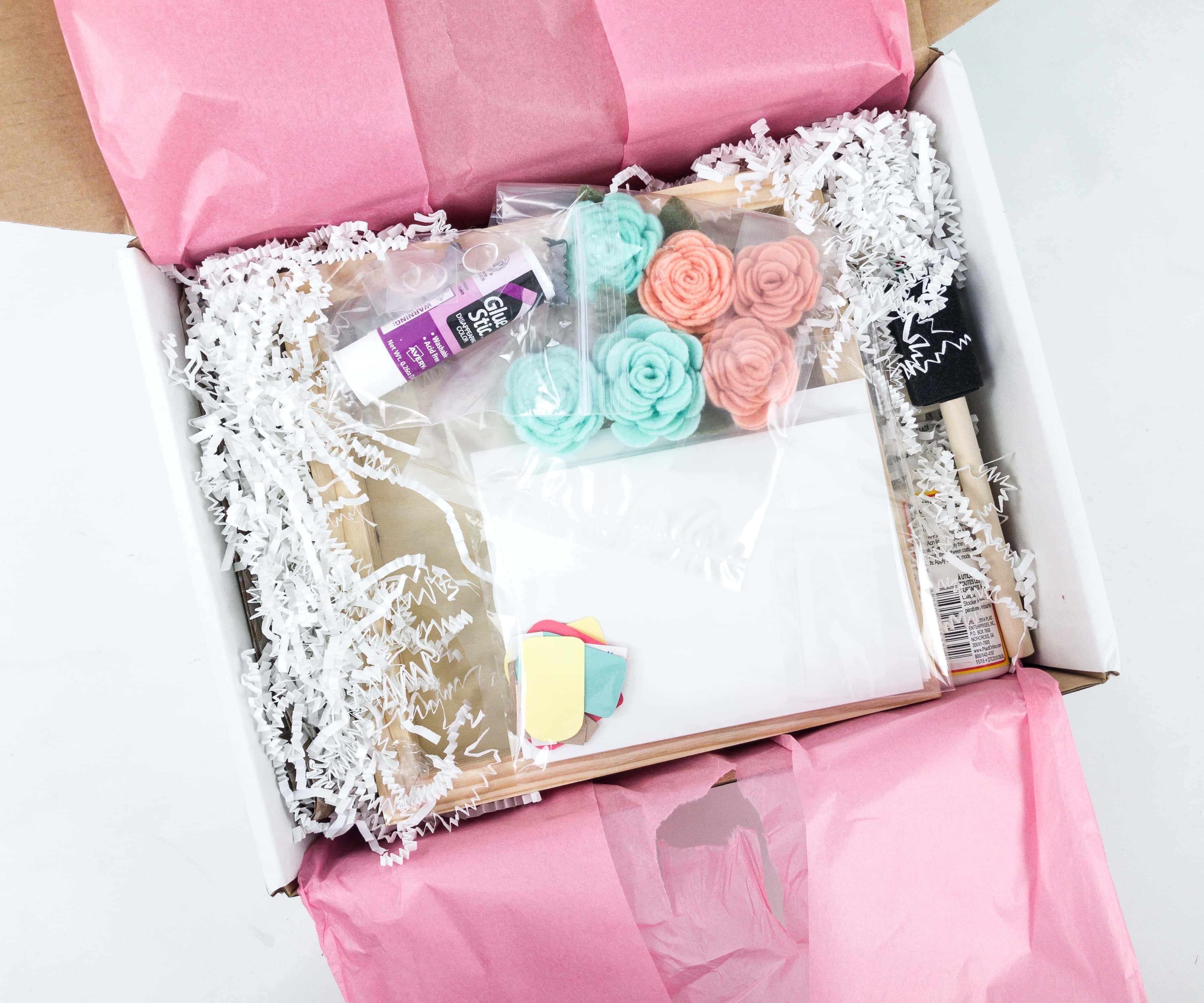 The box is full of fun stuff! All the items are nestled in curly, white squiggles!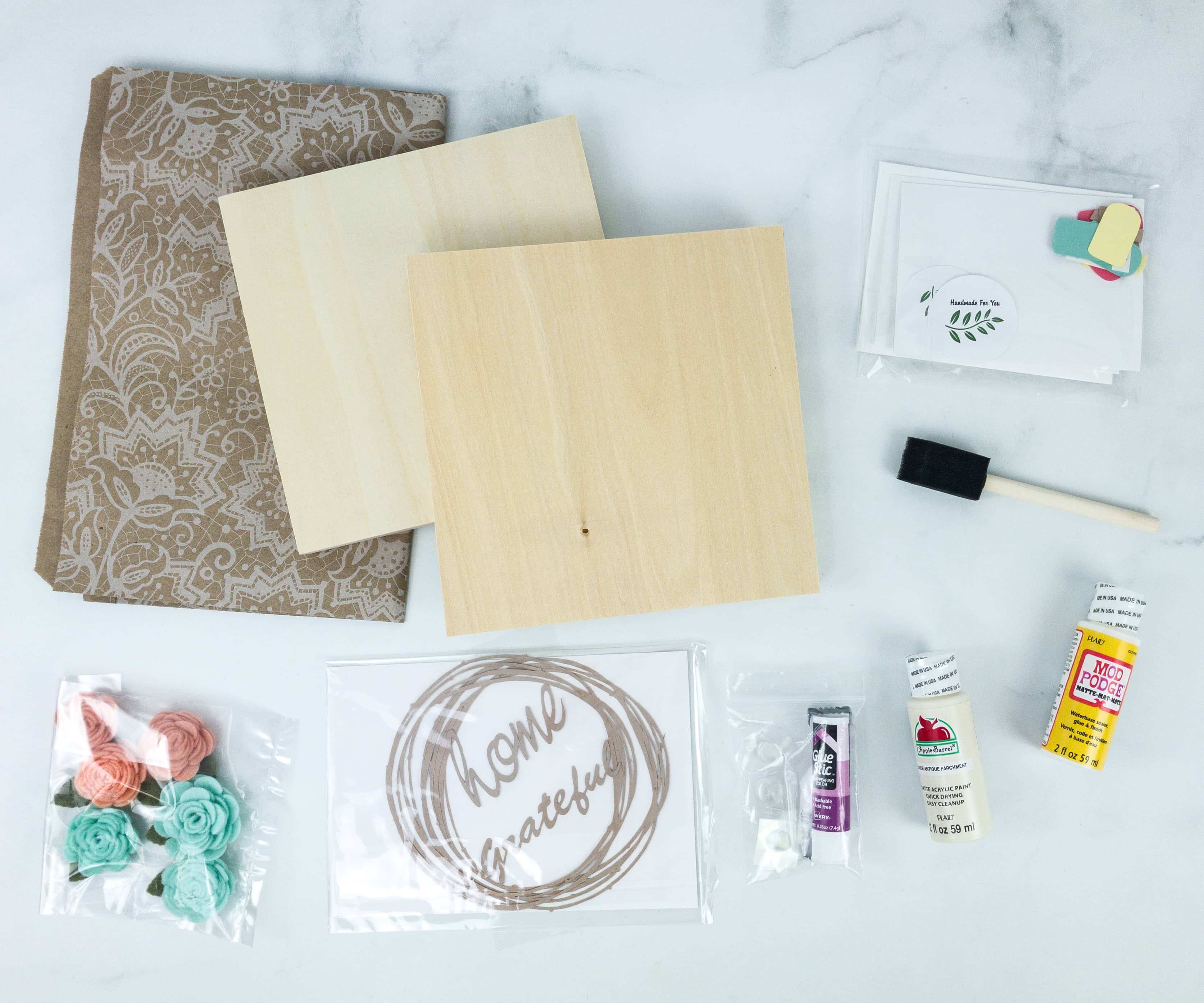 Everything in my box!
Included in the box is a guide in making crafts. For this month, the crafts are felt flower wreath signs and popsicle cards!
For the felt flower wreath signs, the box provided paper wreath and cursive font paper words.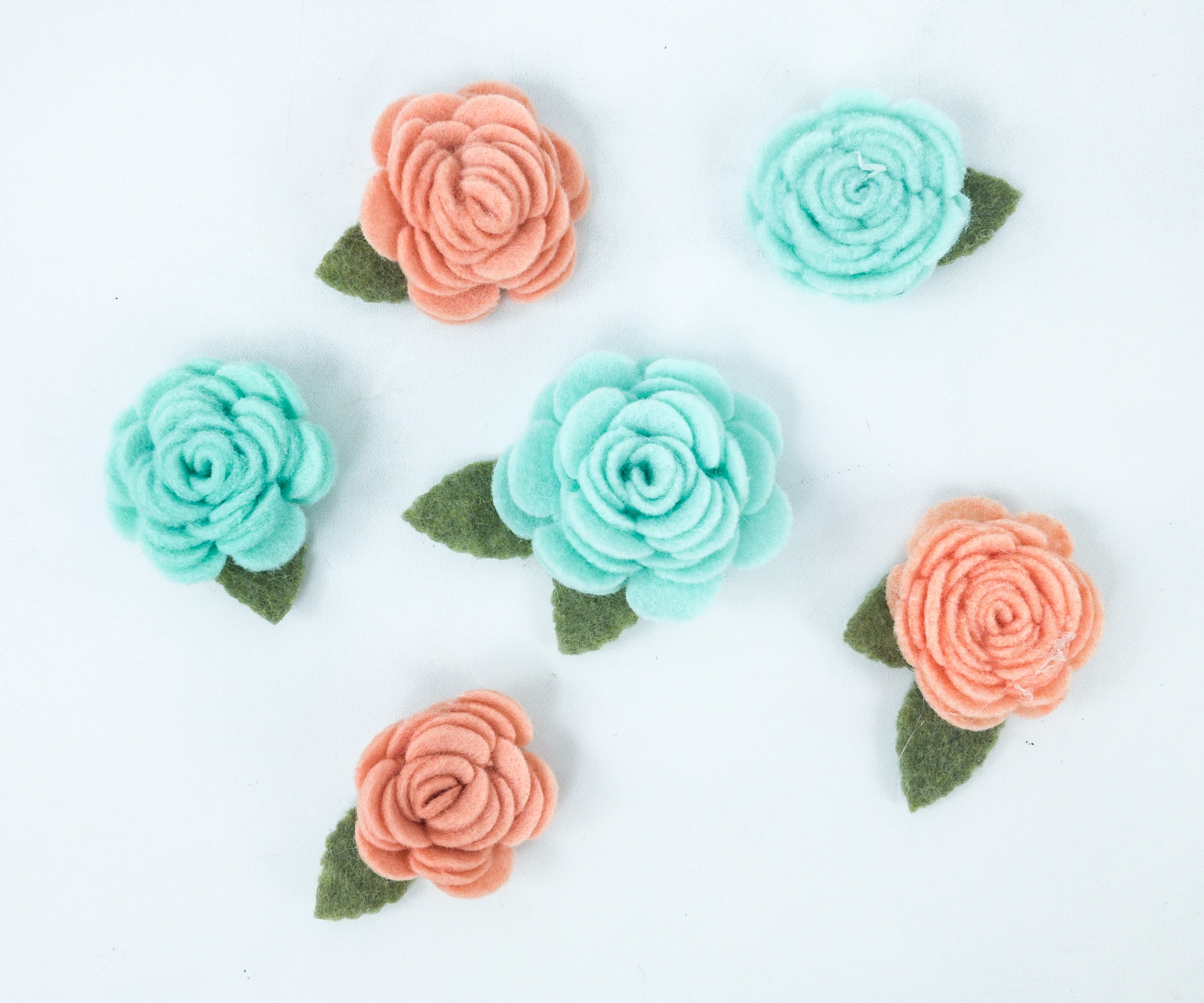 They also included some pretty felt flowers! There are three pieces for each color. Each flower also comes with leaves.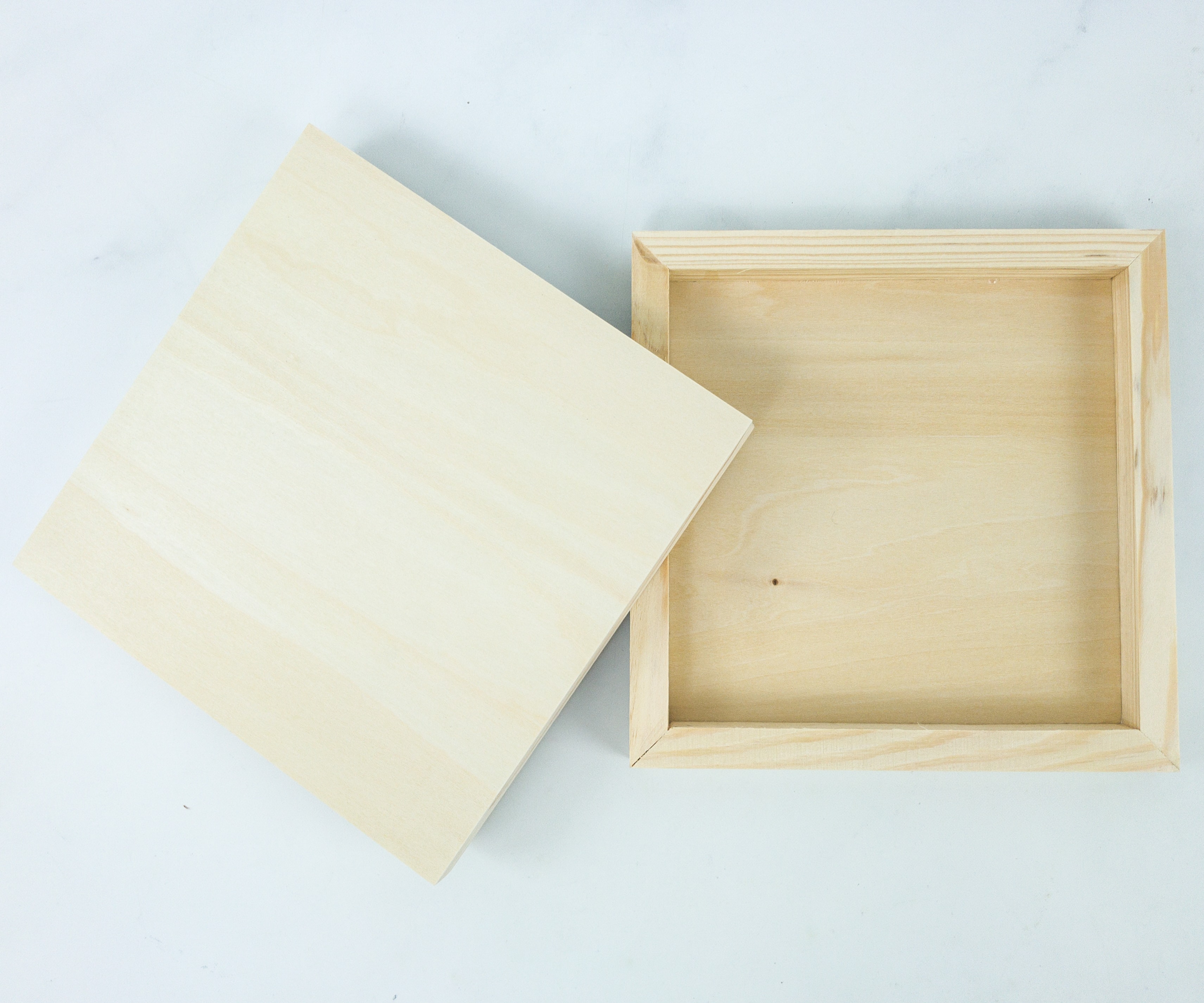 The box provided wood boards as well.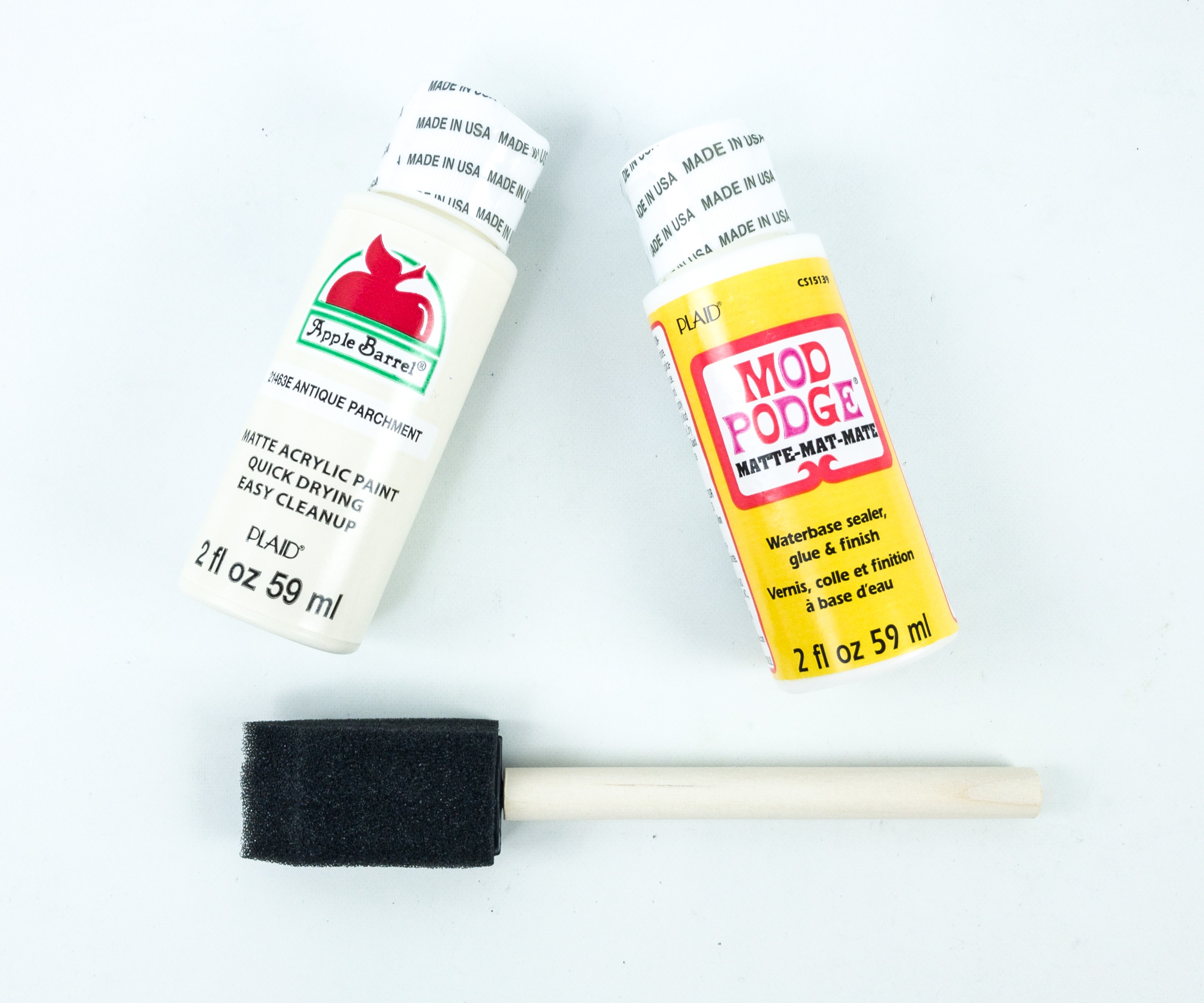 We also got a bottle of an easy dry matte acrylic paint, a sponge foam brush, and another bottle of Mod Podge or the decoupage, which serves as a waterbased sealer, glue and finish.
There are even several pieces of glue dots, a glue stick, and metal hangers.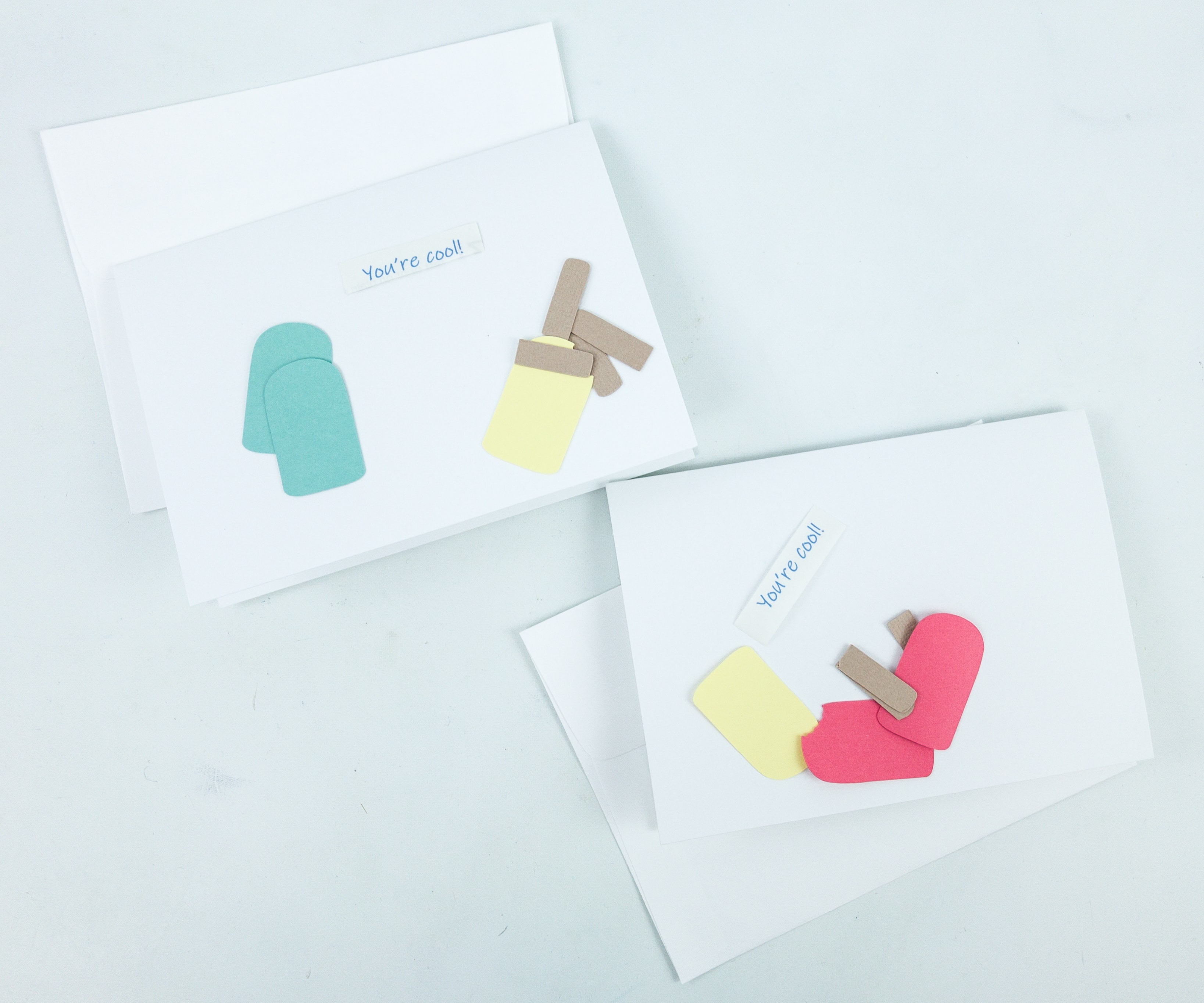 For the popsicle cards, we got some cut out colorful popsicles and sticks, some blank cards, and "You're cool!" labels. Each card comes with an envelope.
The first step is to paint the signboard using the quick-drying white paint. We applied the paint using the sponge foam brush.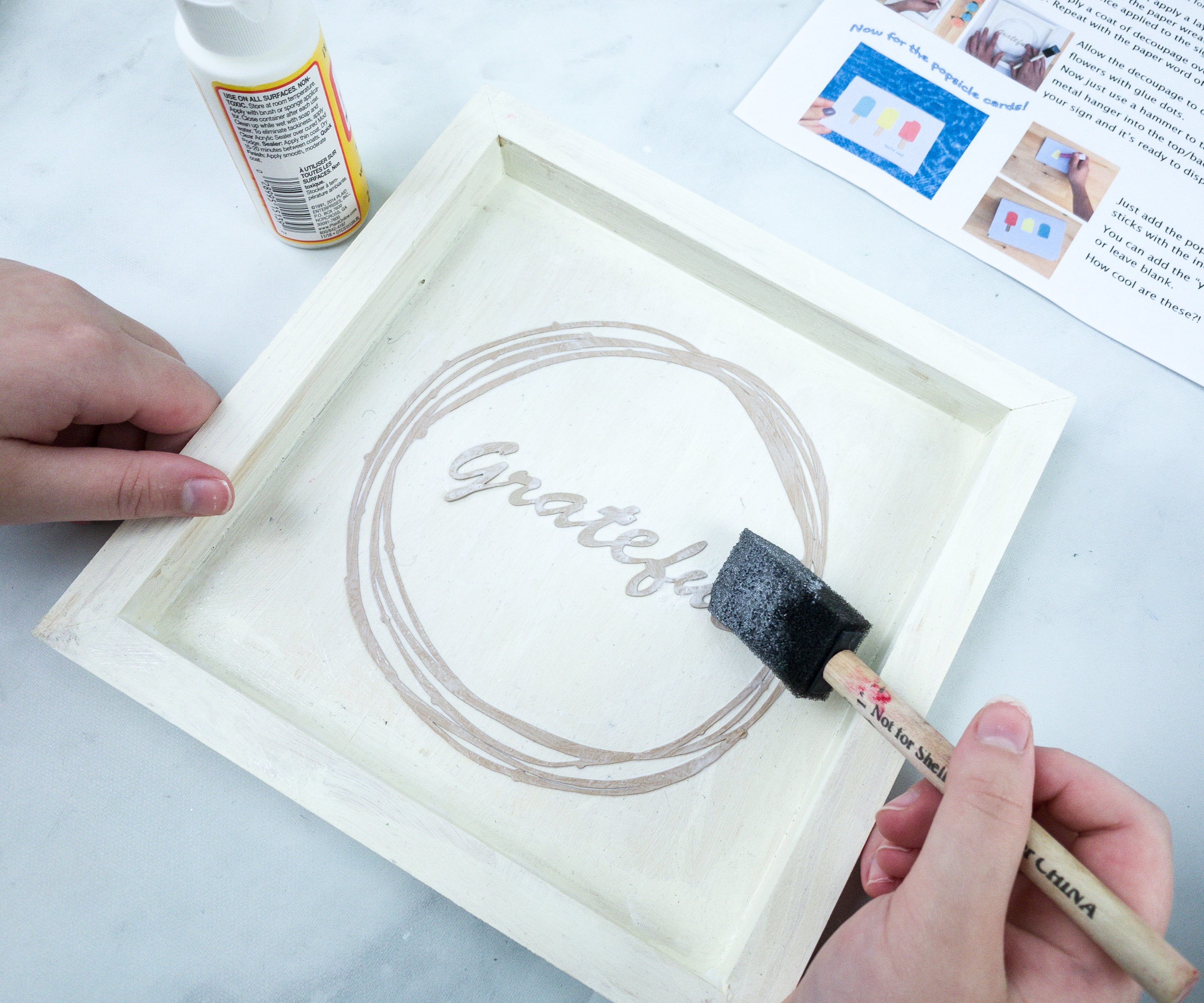 After the paint dried, we applied mod podge on the surface, then we added the paper wreath and the paper word "grateful".
Using the glue dots, we also added the felt flowers on the lower right part of the wreath.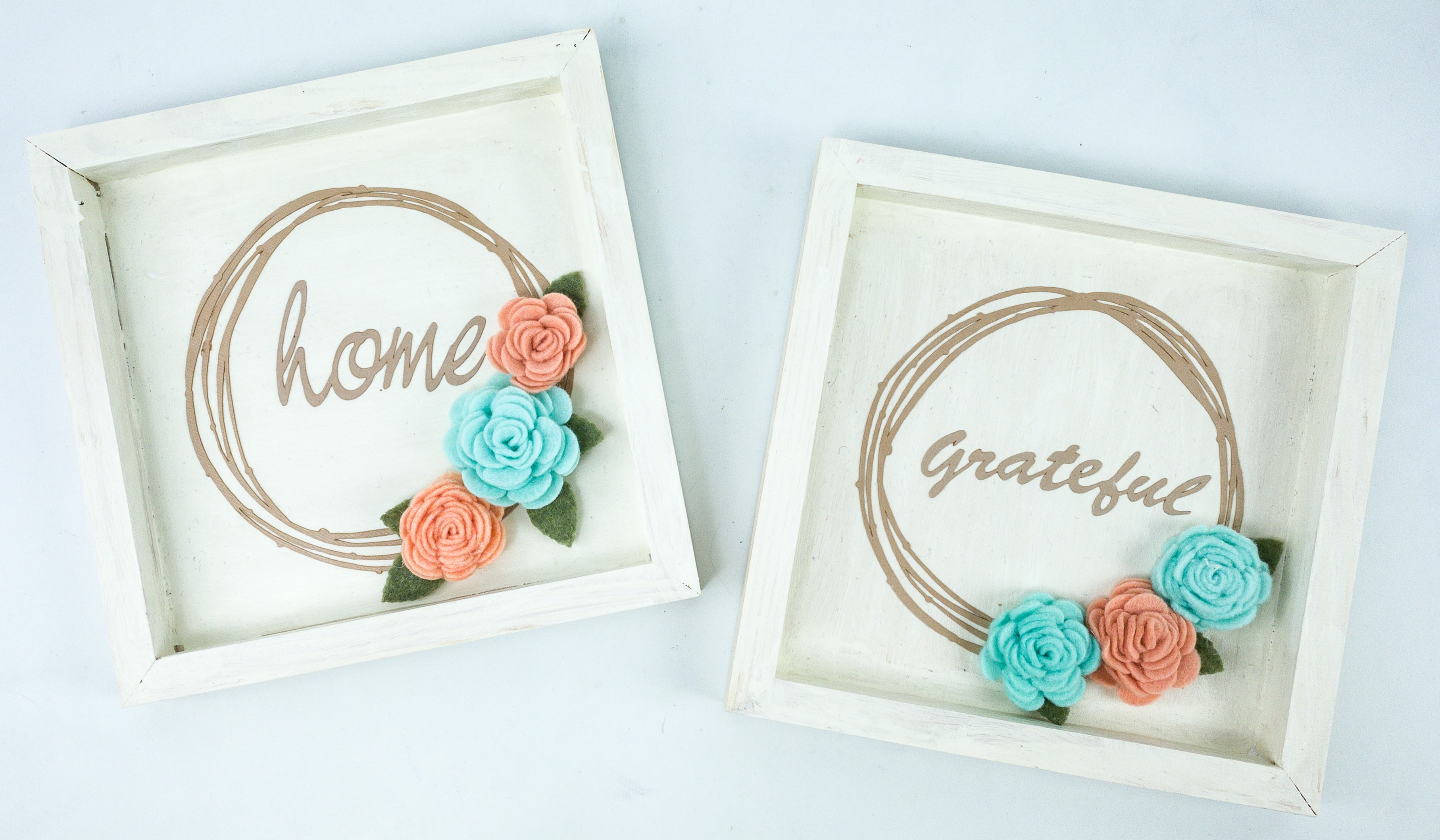 We also did the same to the other board, but this time, we added the paper word "home" on it.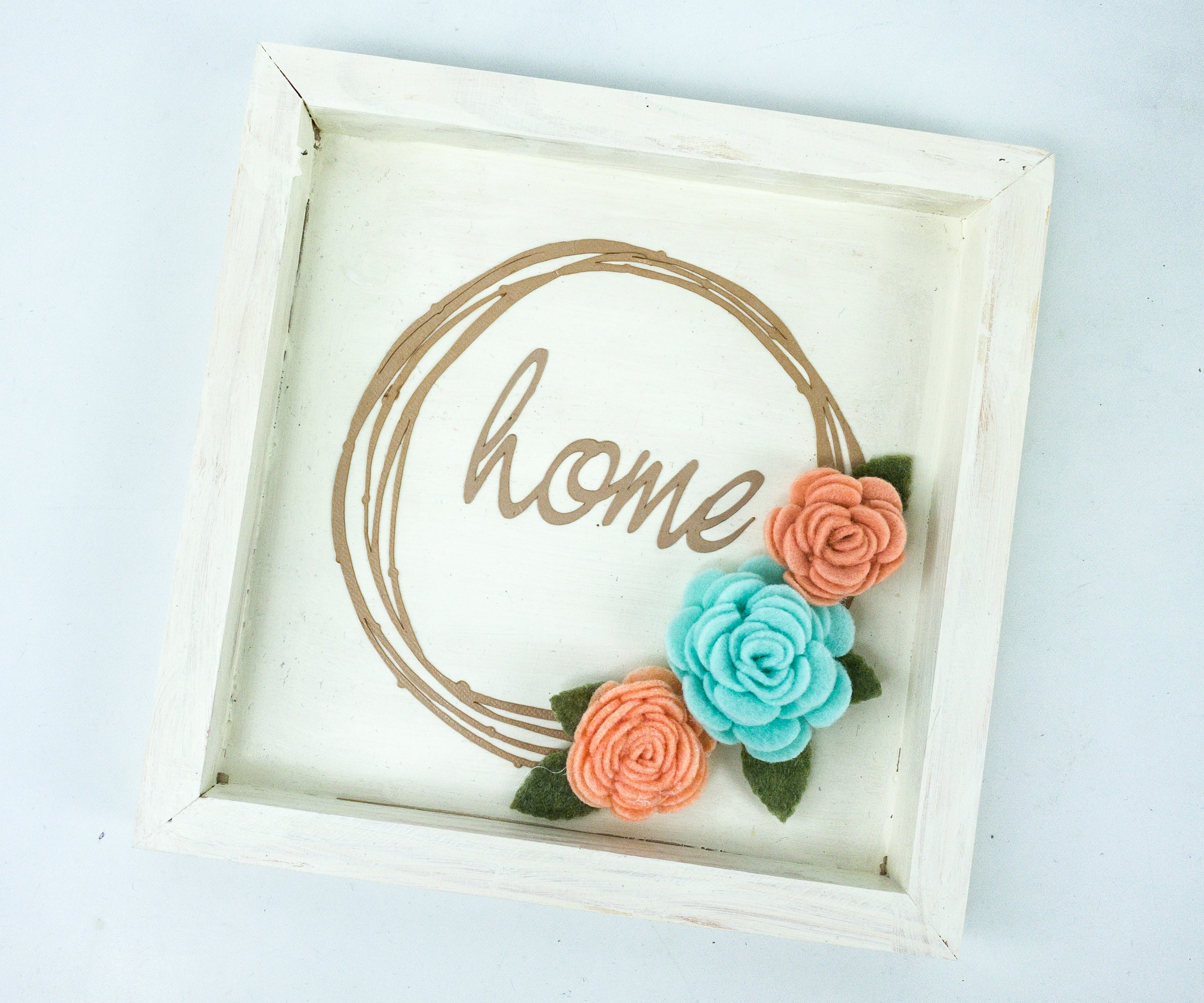 The framed paper wreaths look beautiful with the flowers on them.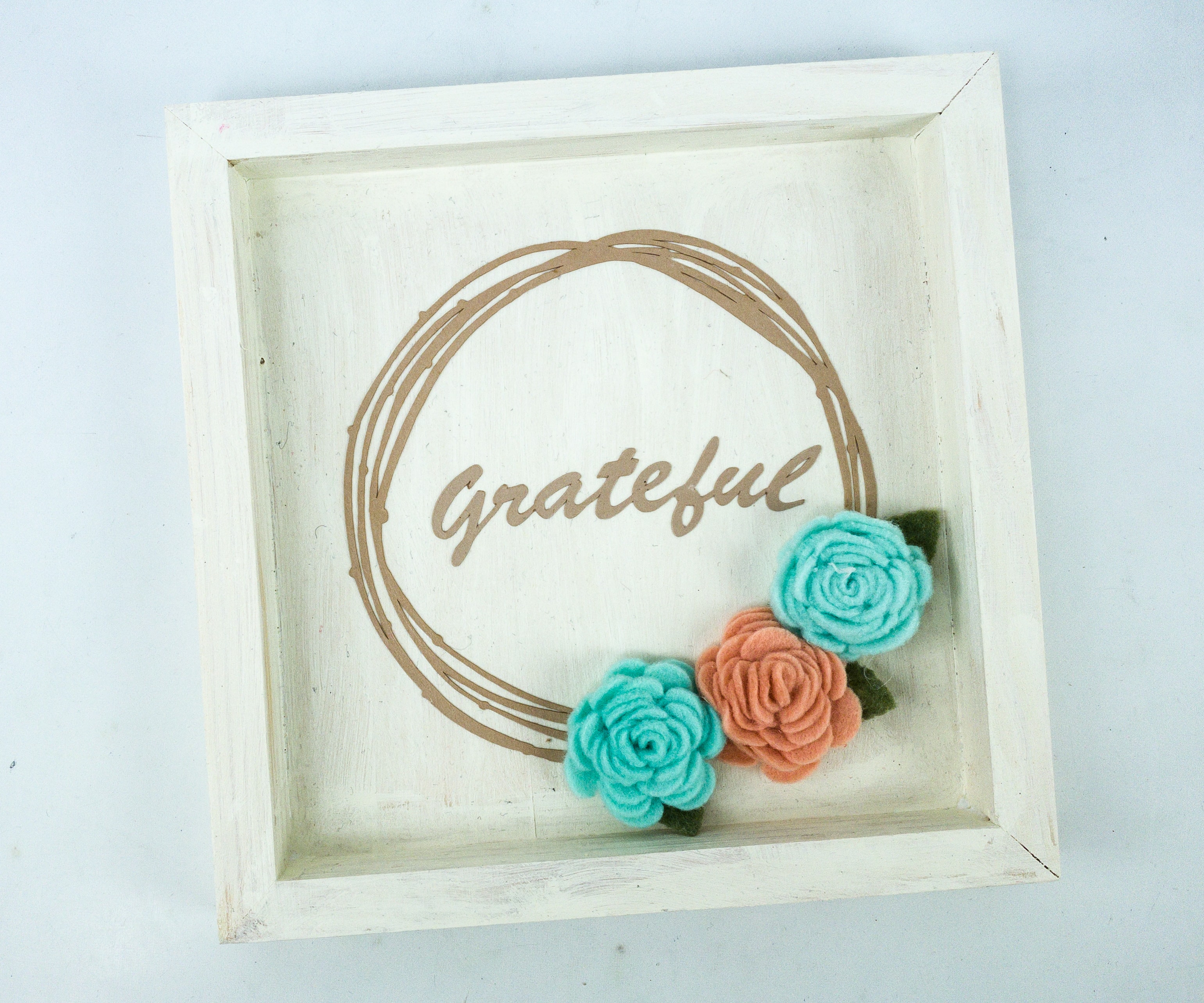 I found a perfect place to hang them on, one goes to our front door!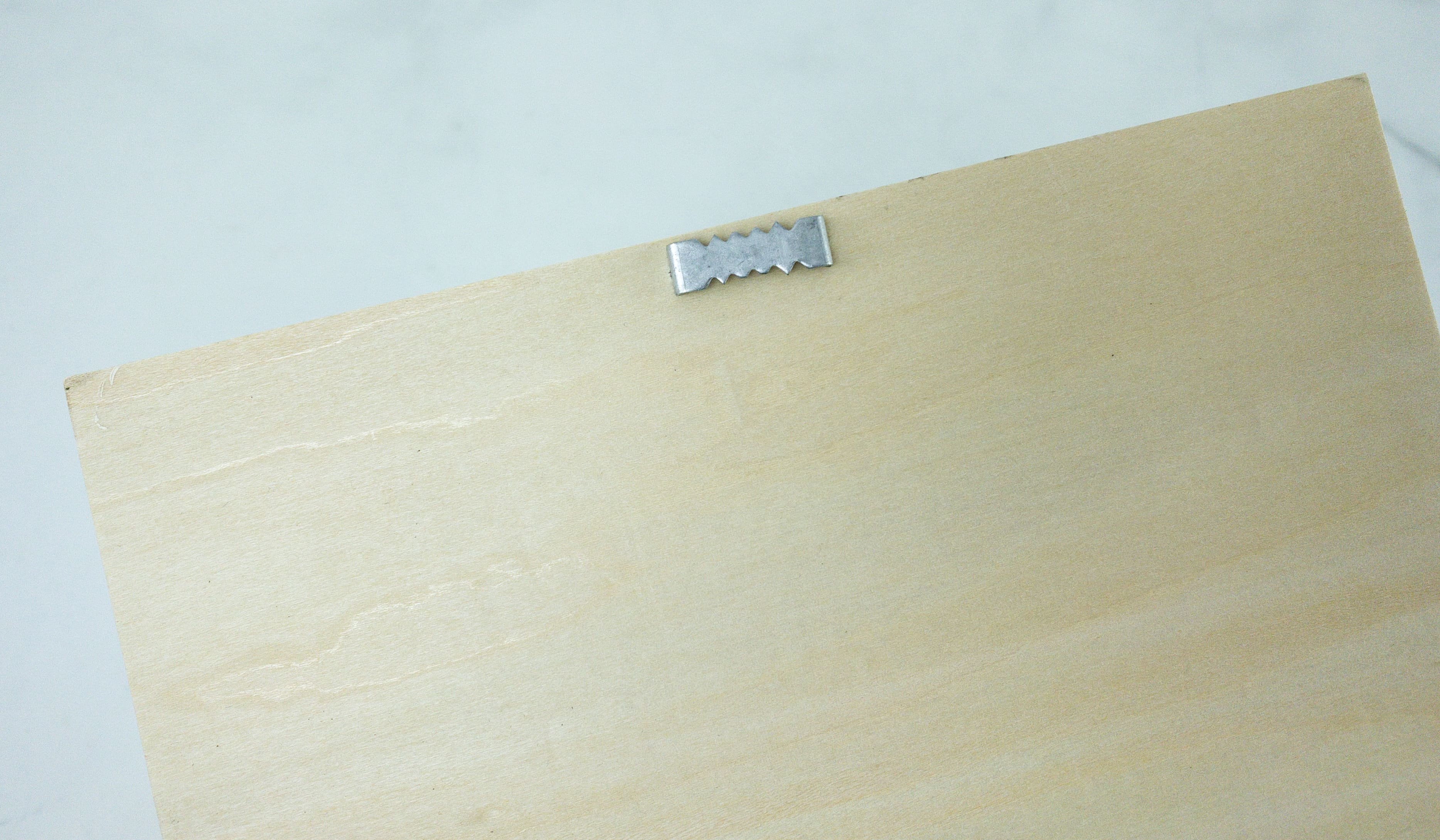 We also hammered the hardware for hanging at the top middle part at the back of the signs.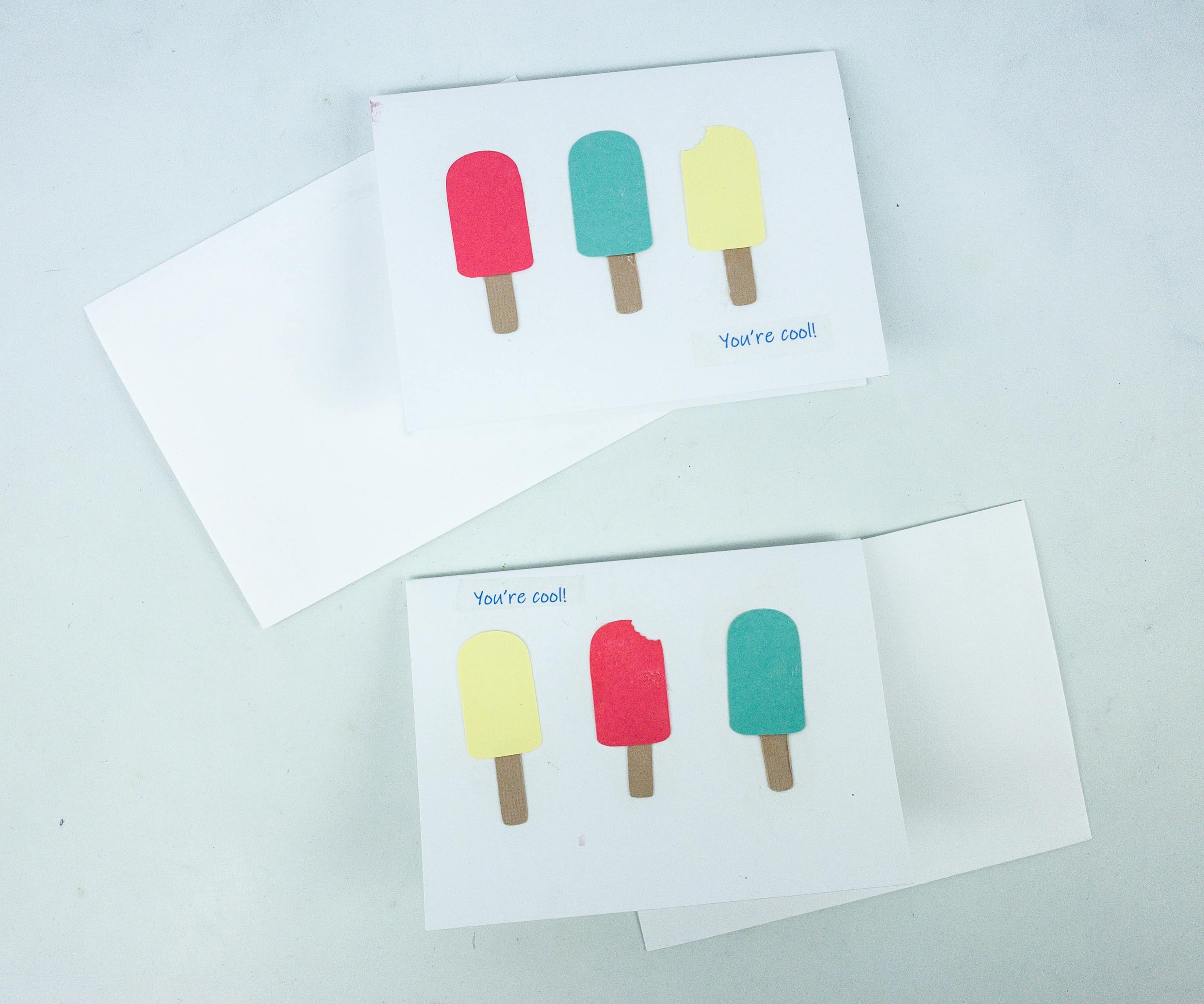 To make the popsicle cards, we just glued the popsicles and sticks on the blank card provided and also added the "You're cool!" label on each of them. This is the easiest thing to do!
The cards will definitely go well with the signs if ever we decided to gift them to other people.
Speaking of gifting the finished products, we also got some paper bags!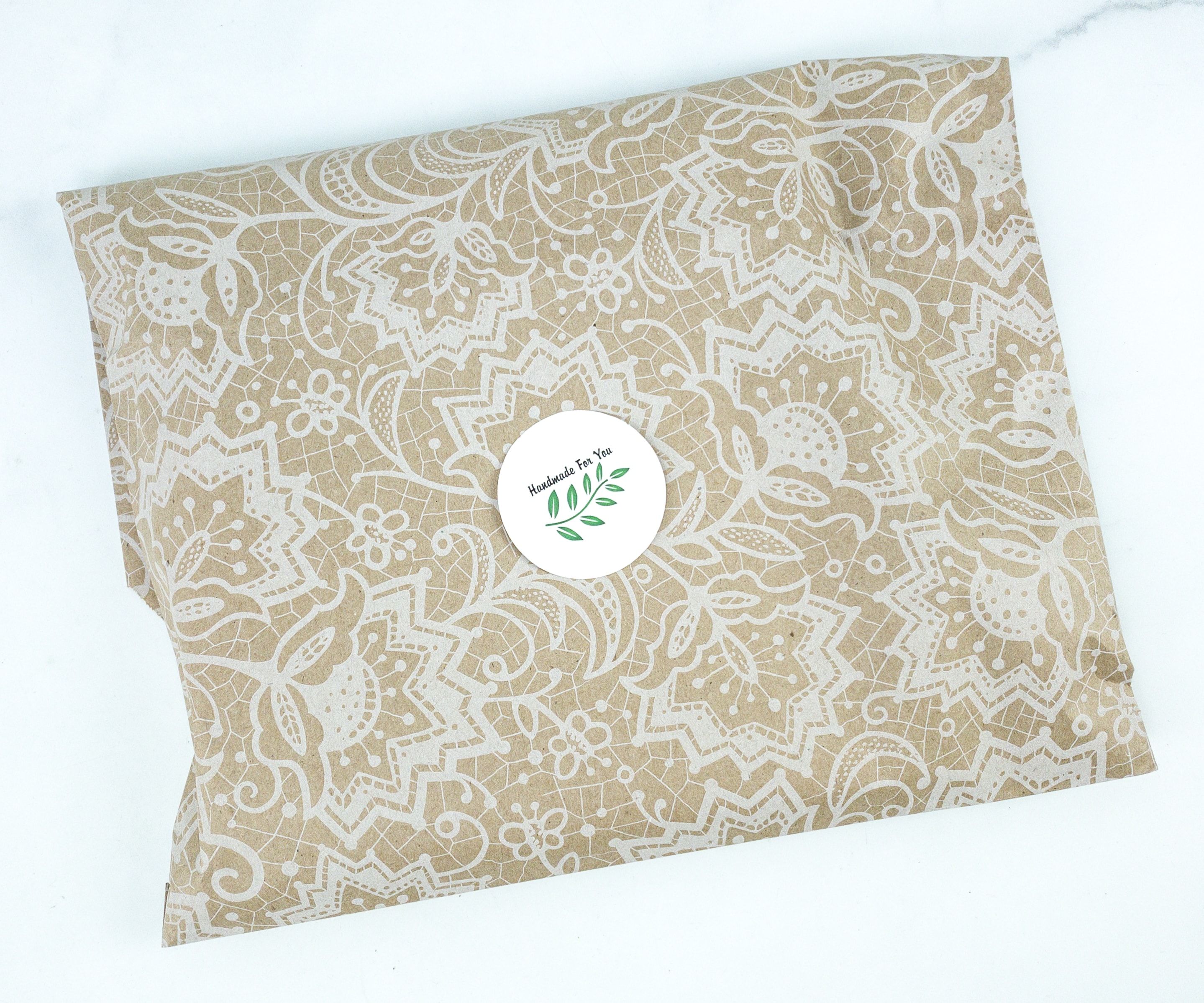 The bag fits the sign well! It even comes with a round tag that says "Handmade For You"!
This is also a perfect way to remind some people close to our hearts that they are special!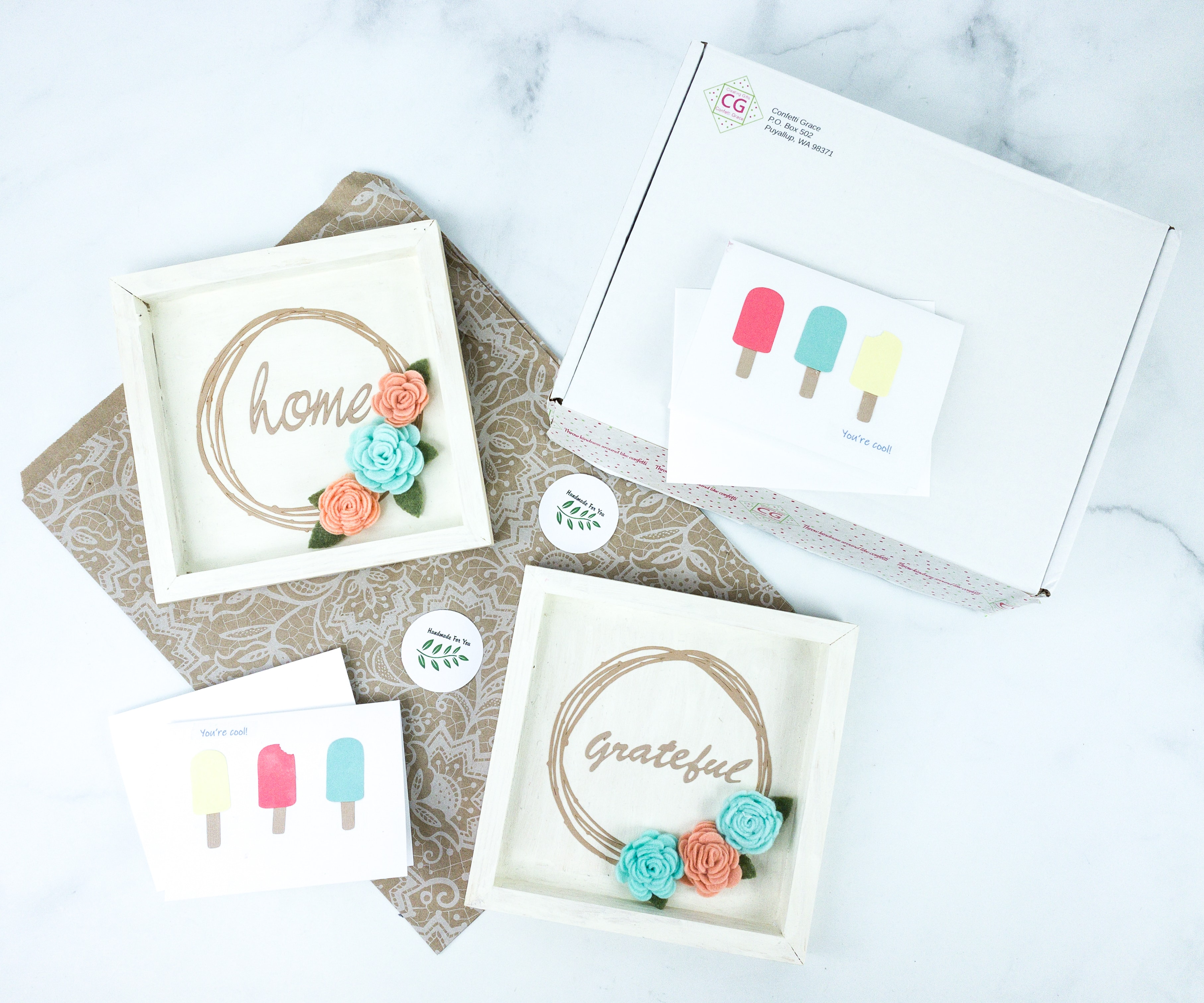 Here's everything that we've done this month. We had so much fun doing all of them. Definitely, one is for us to keep, and the other one goes to a friend!
This craft box is definitely for artistic, crafty, and generous people! Aside from developing one's crafting talents and skills, we can also use the other finished products to show appreciation and generosity to other people, especially those whom we haven't seen for a long time and let them know that they will always have a place in our hearts. Also, this is a great bonding activity for the whole family. The crafts can be done by kids and adults alike. Just a little supervision with the kids is needed, especially with hardware and when the crafts require sharp tools to use. We love the wreath signs, they look gorgeous, especially when we hang them at our front door! We also love that they always include gifting accessories, we just need to wrap or pack the crafts, add some special notes, and they're good to go!
What do you think of this month's Confetti Grace box?