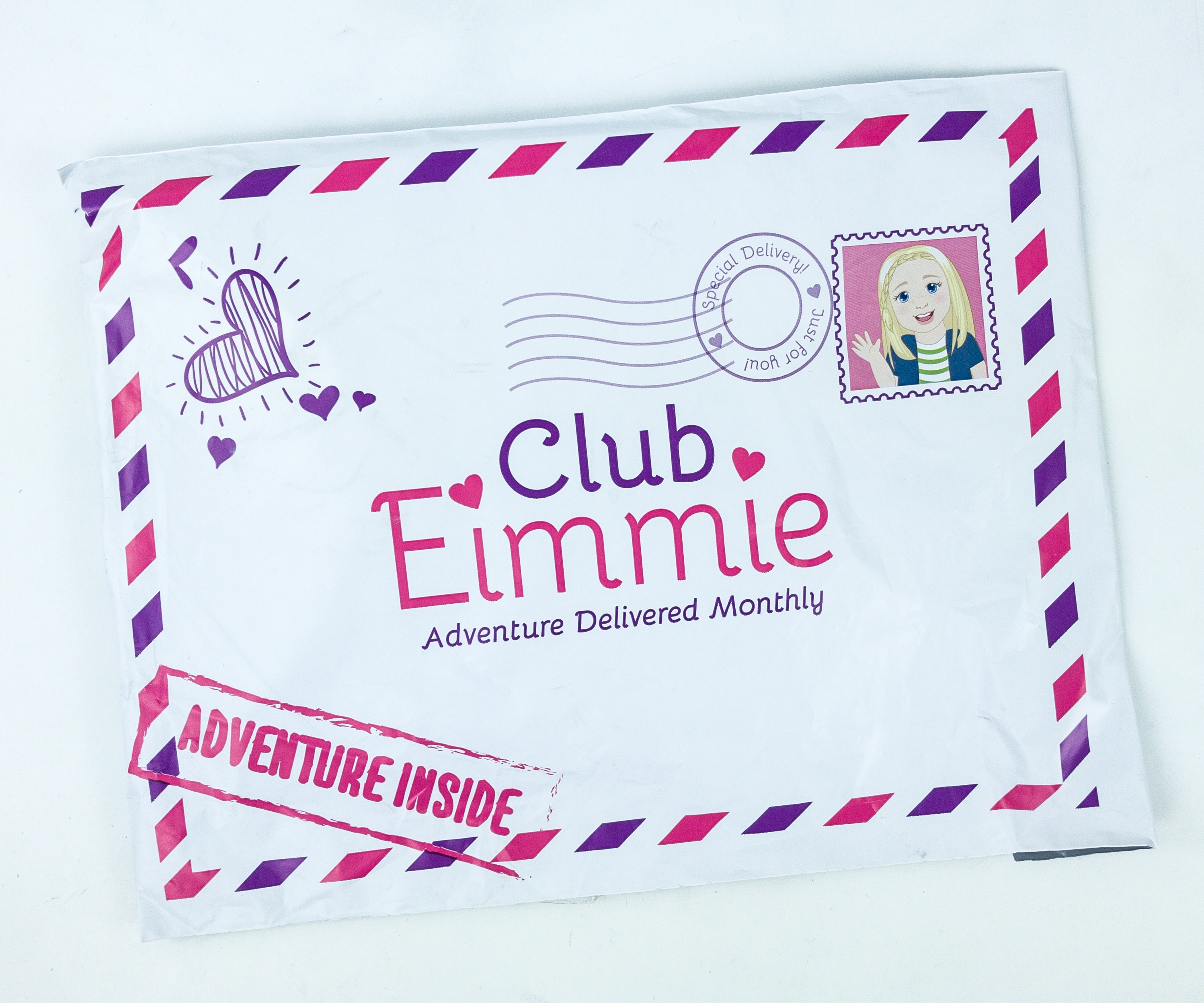 Club Eimmie is a monthly subscription for 18″ dolls with fun clothes and accessories. Playtime Packs are themed packs that contain accessories for your doll, from mini stuffed animals to clothes and accessories for the doll. The box aims to provide little kids with a real toy that can help them become more imaginative without the need for plug and play devices.
Your very first Playtime Pack will include your choice of outfits, a cozy PJ set with slippers and eye mask, instructions to redeem a free hairbrush and a $20 gift card to eimmie.com!
If you got your first Playtime pack, you should already have gotten your free hairbrush. If not, email them so they can send it to you.
This is the review of a Playtime Pack!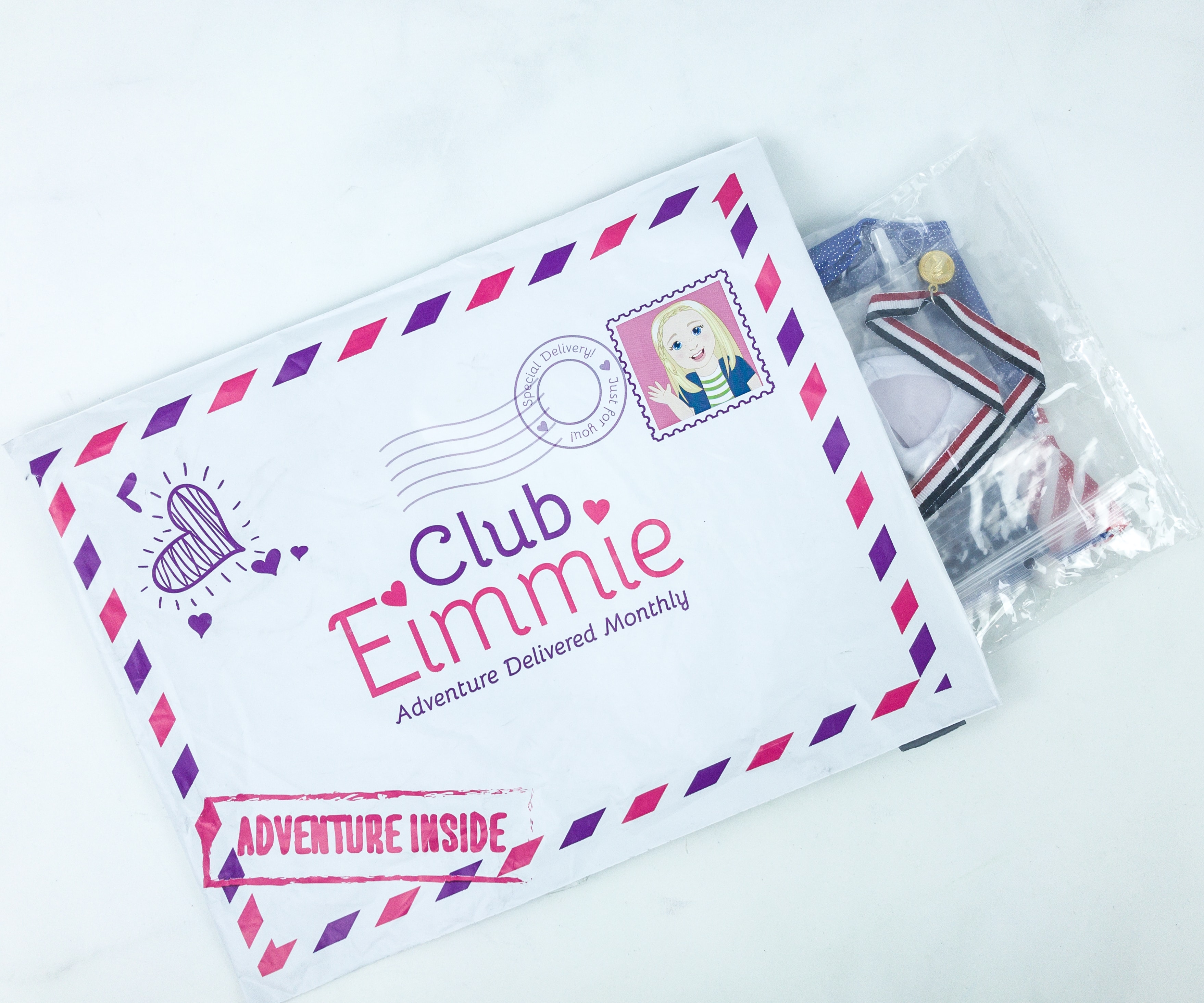 This month, we got a Gymnast Playtime Pack for our Allie!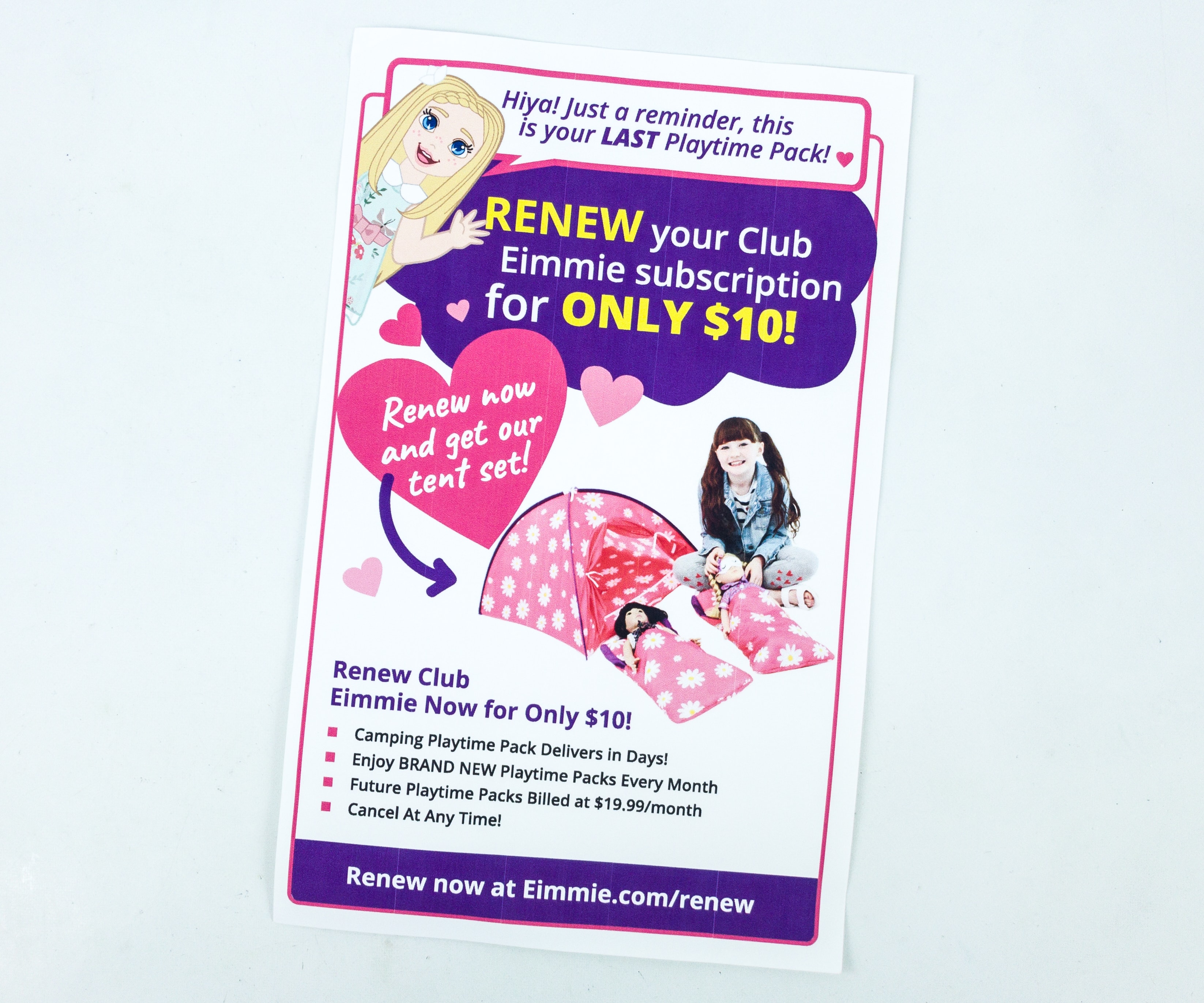 There's a promotional flyer that says you can renew your Club Eimmie subscription for only $10!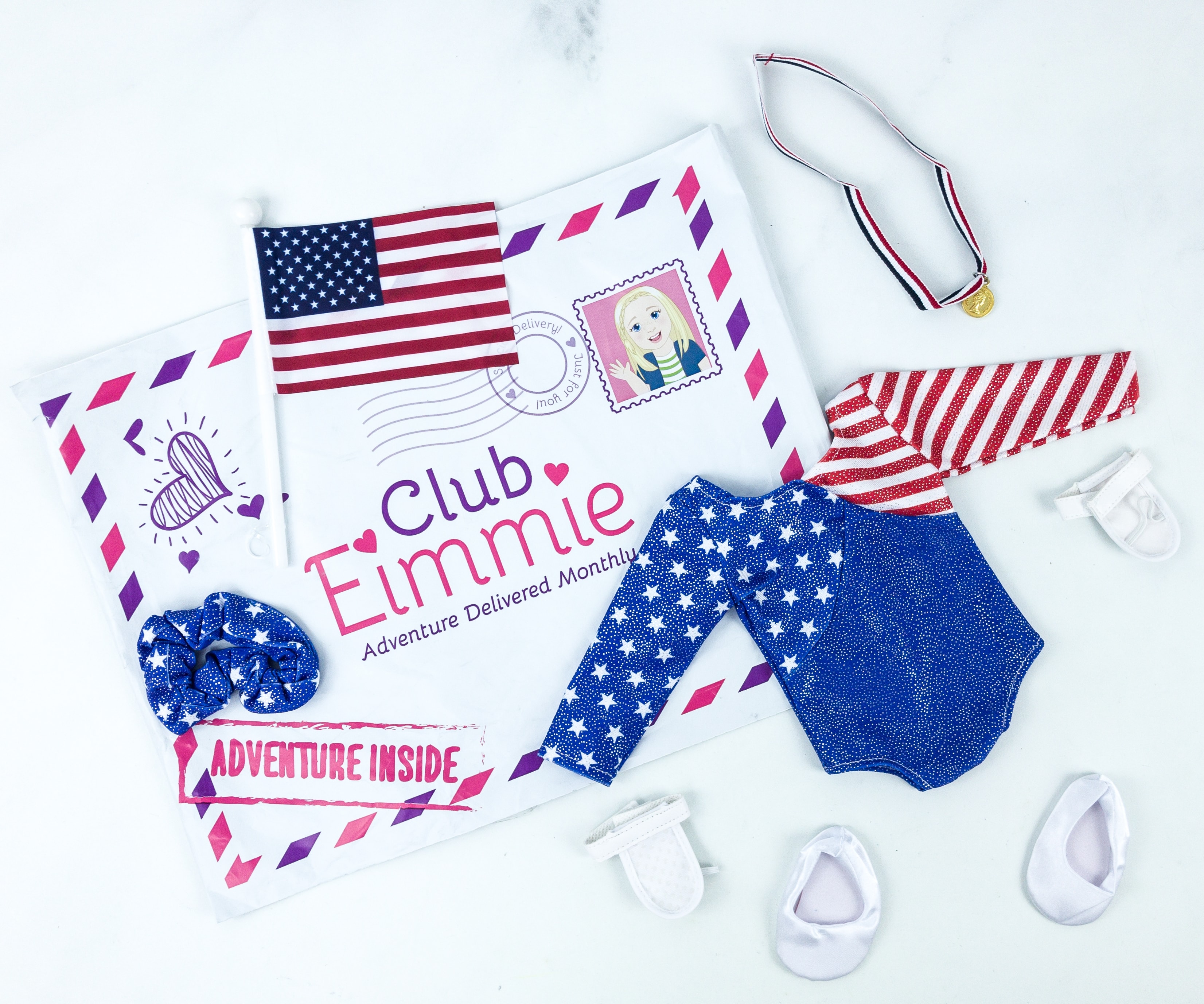 Everything in the box!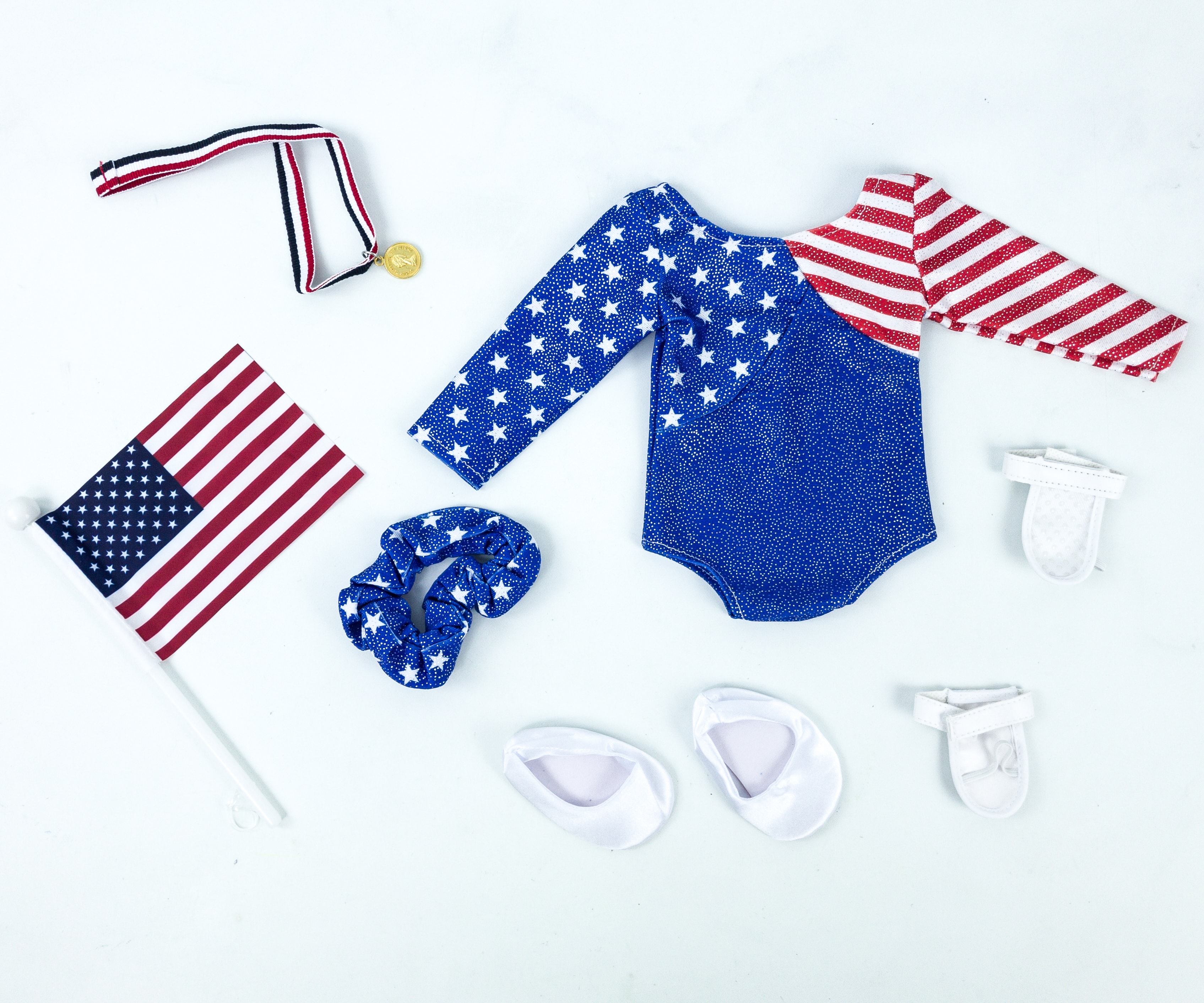 This is nice, as we got a complete set of Gymnastics uniform for Allie!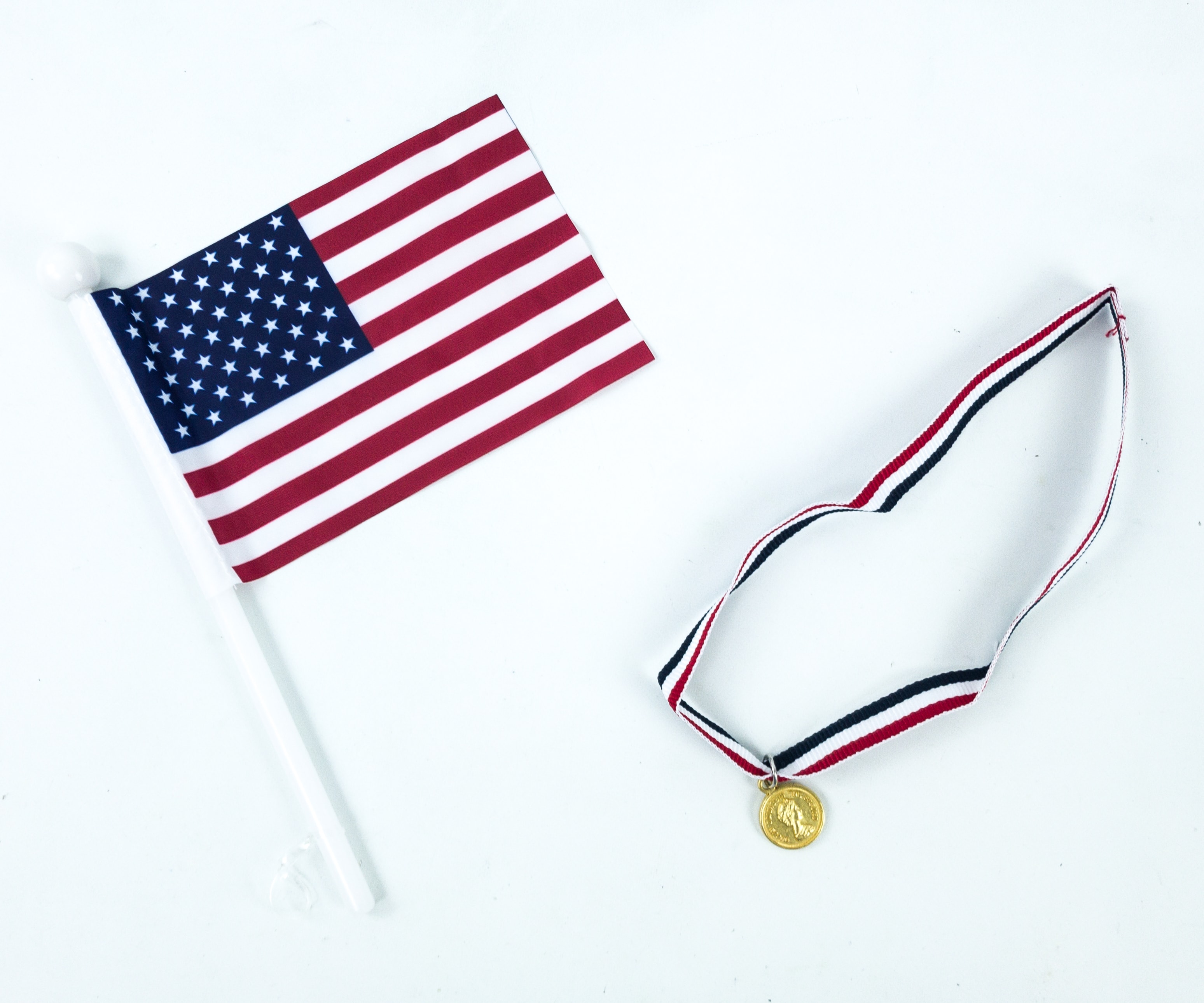 They included a US flag and a medal.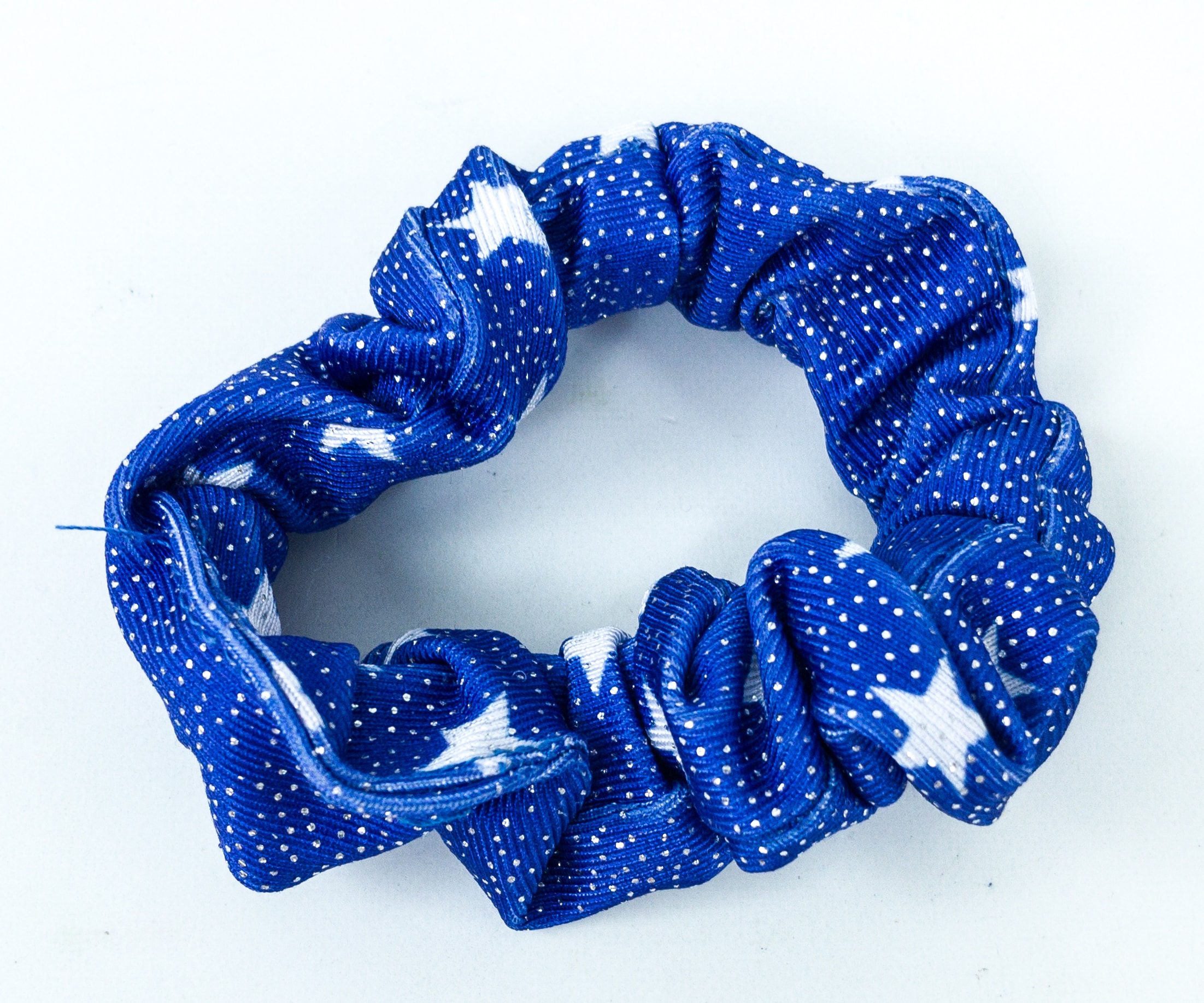 There's also a blue hair scrunchie with stars and white dots.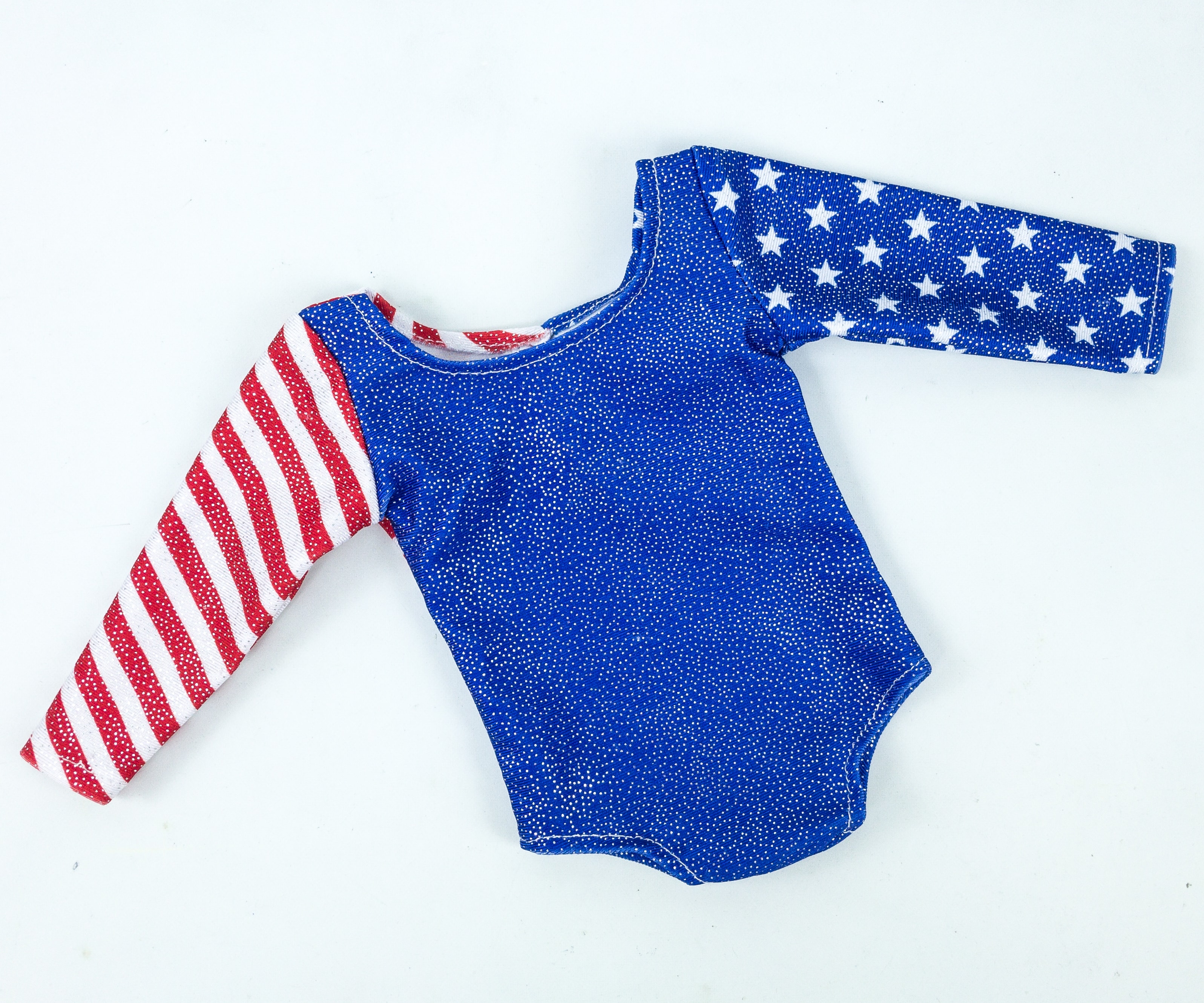 The leotard also has a play on the US Flag. One sleeve has the red and white stripes, while the other has the white stars.
It looks gorgeous! We can't wait to put it on our Allie!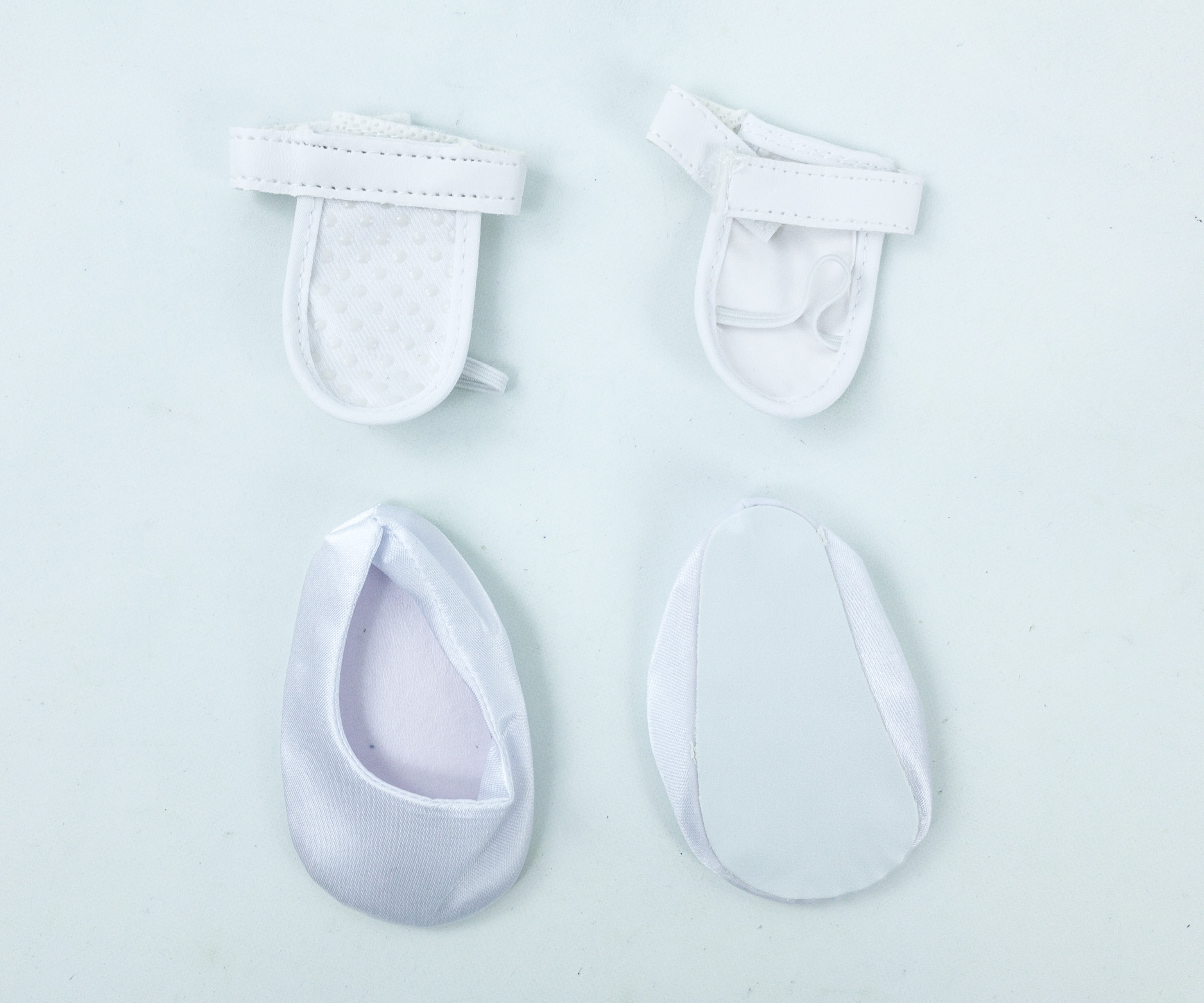 They also included white hand mitts and gymnastic shoes.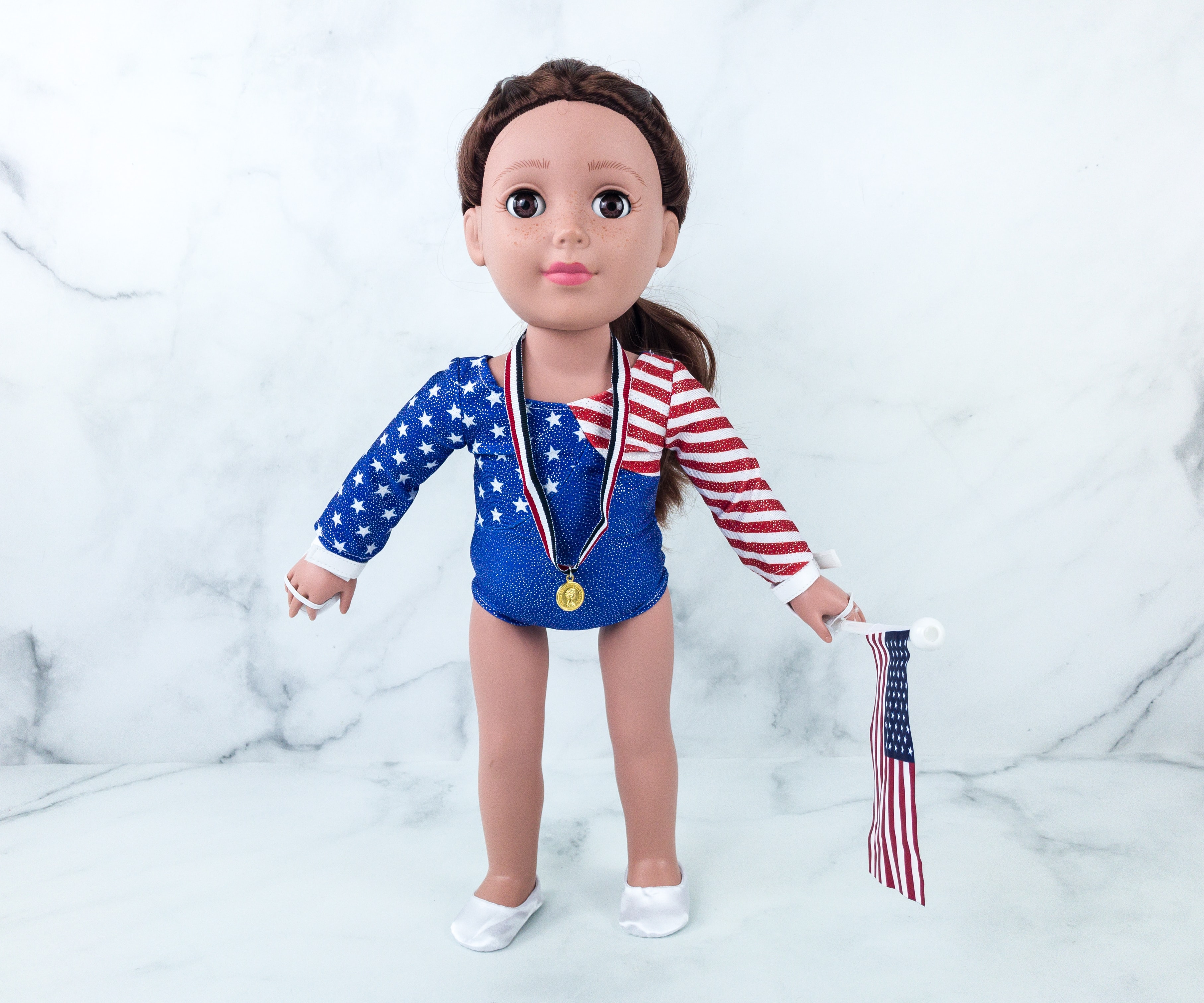 Here's Allie wearing everything! She already got her medal too!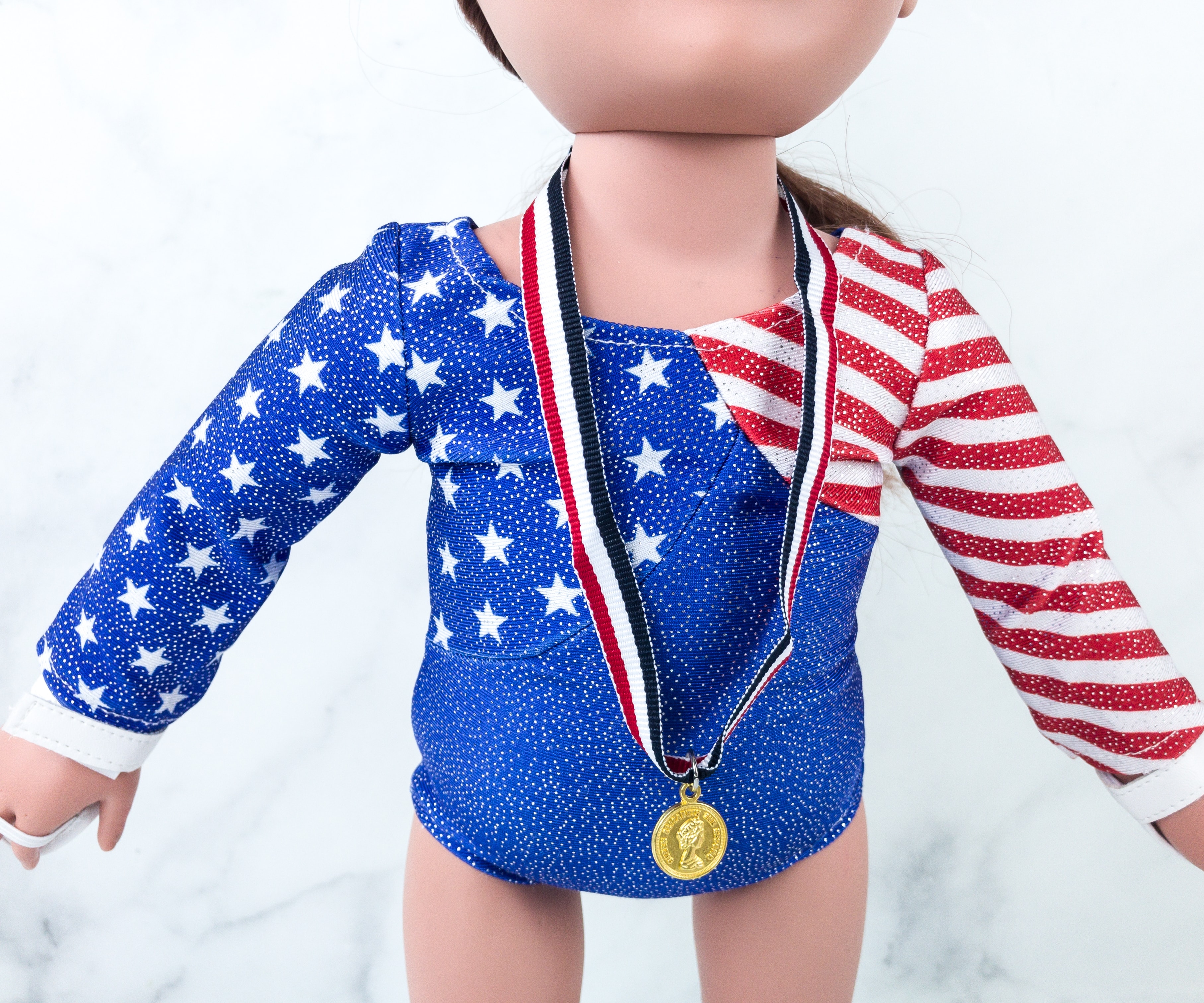 Allie is a sure winner on this outfit! The gold medal says so!
It's also nice that the doll can handle stuff like the flag.
The gymnast shoes fit her well!
The medal's design is based on a British penny!
Also, the hand protectors perfectly go on her hands!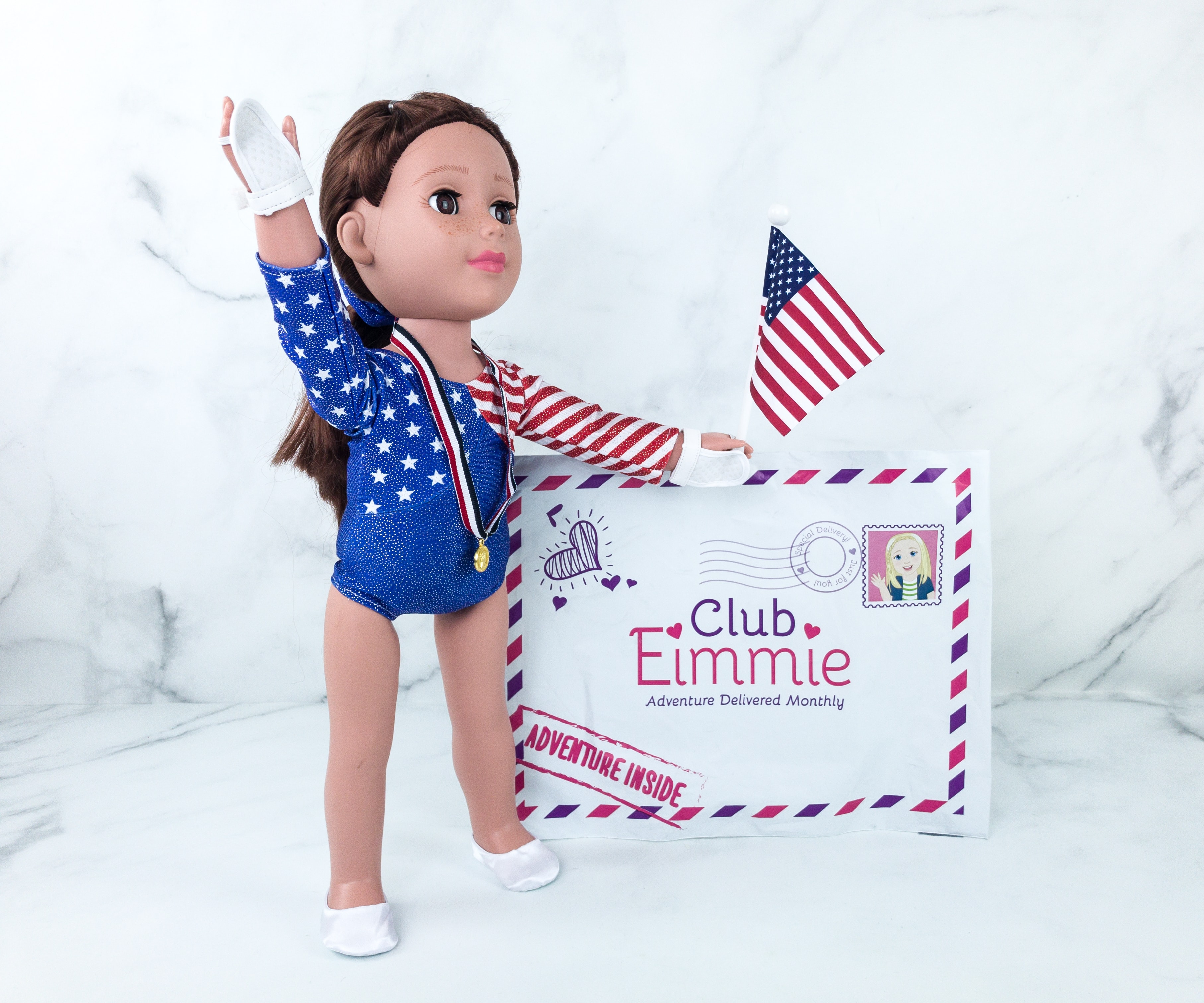 Allie is ready for another gymnastic competition! She bears the flag with pride and joy as well!
The Playtime Packs we're getting prove how flexible our Allie is! This time, she's a gymnast and we got a complete uniform for her including a medal and a flag! Aside from the flag-inspired leotard, they also included a cute hair scrunchie and pairs of hand grips and gymnastic shoes. Now, we're looking forward to the next Playtime Pack, and what role Allie would play next!
What do you think of Club Eimmie?