CatLadyBox sends monthly boxes for the cat ladies and their cats! There are two types of boxes: the Crazy CatLadyBox that contains cat-themed items for you and your cat, and the CatLadyBox which contains things just for you. Each curation might include cat-themed shirts, jewelry, home decor, accessories, art, and more – all delivered in a box your cat can keep.
TIP: Looking for a coupon code? Subscribe to notifications for CatLadyBox in the directory to get an email when the next one is released!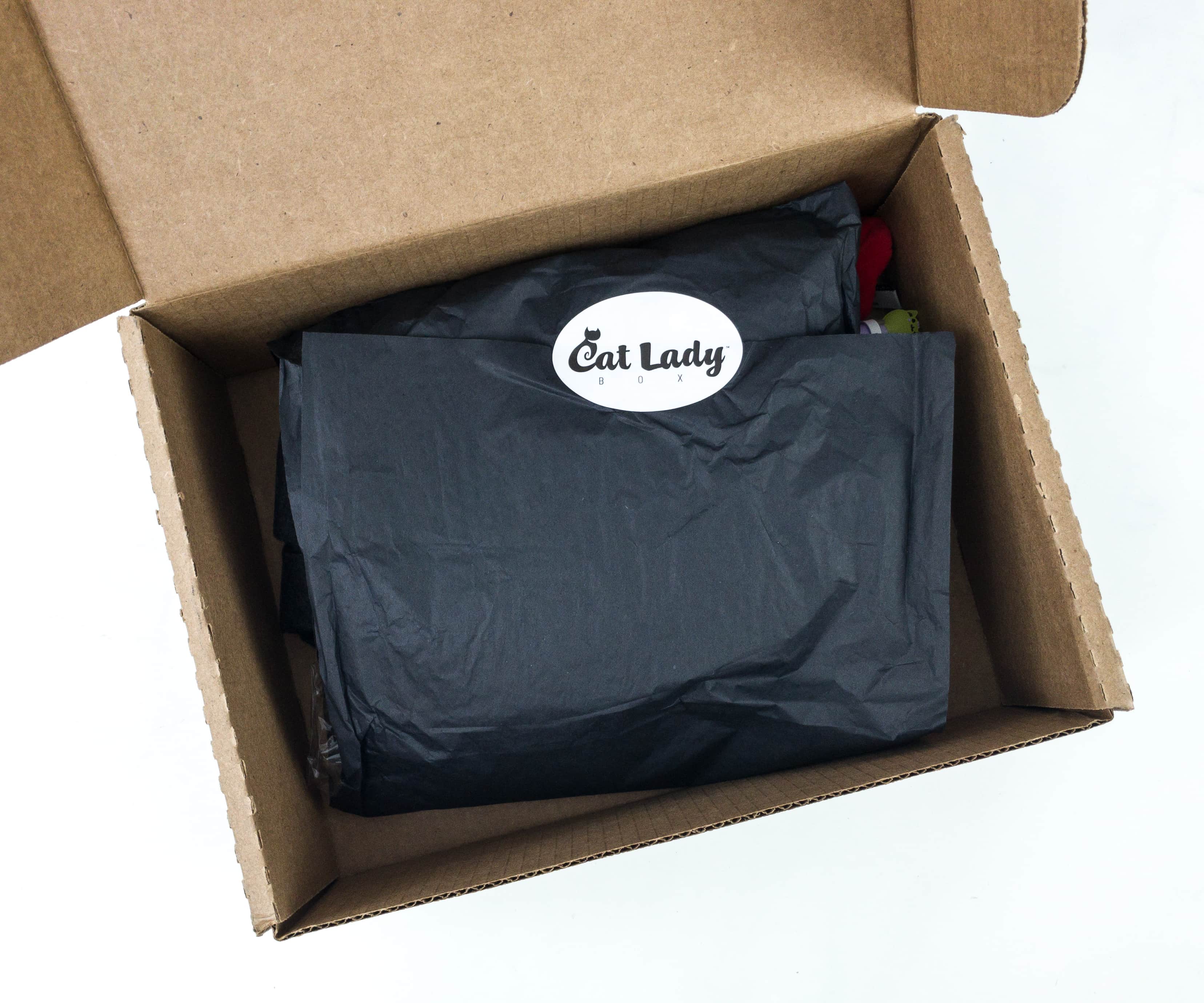 The items were wrapped in black tissue paper sealed with a Cat Lady sticker.
The info card features a cute cat art print in front!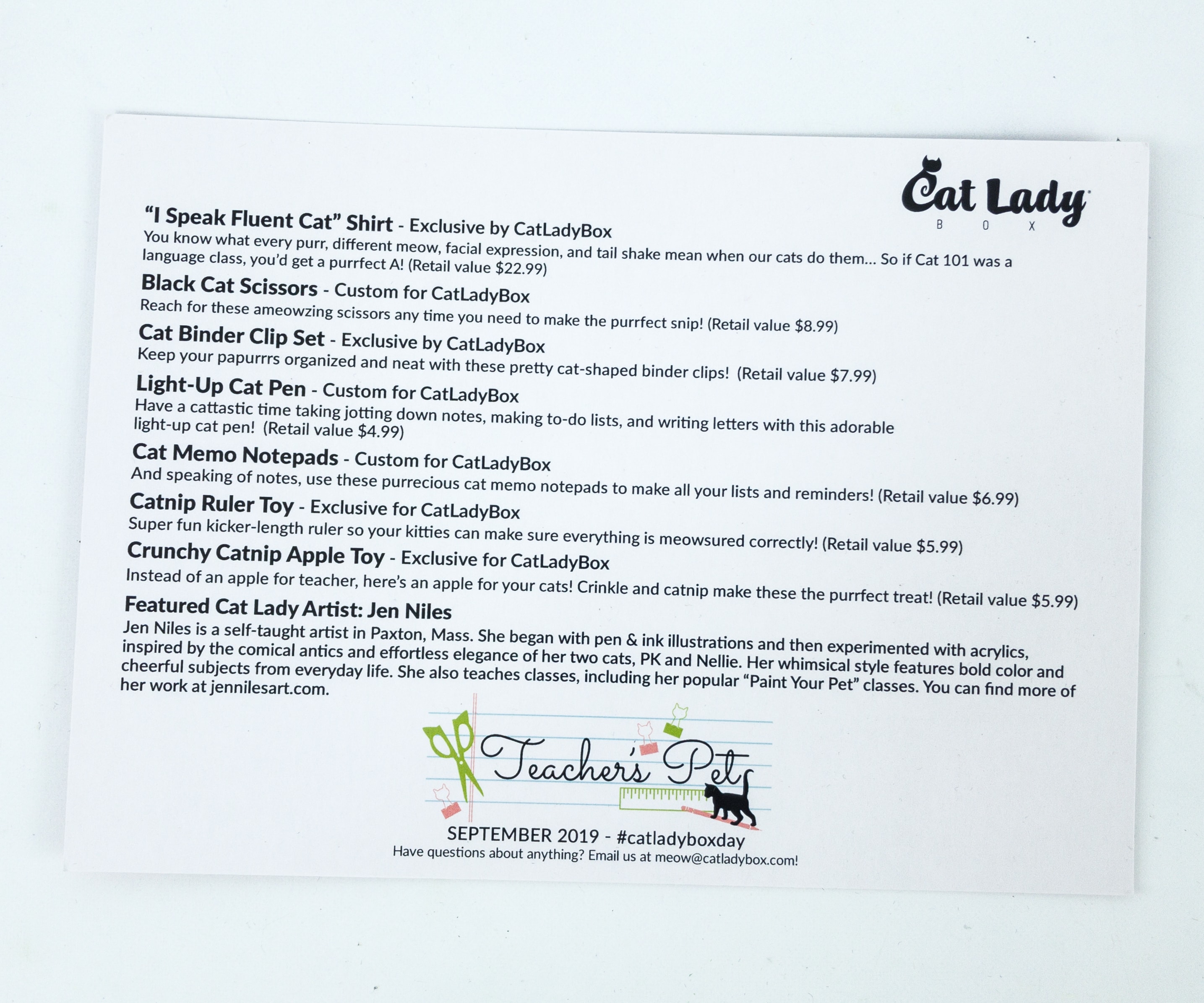 At the back, there's a list of all the items in the box with their retail value and a brief description. This month's theme is Teacher's Pet!
The box is full of cute stuff!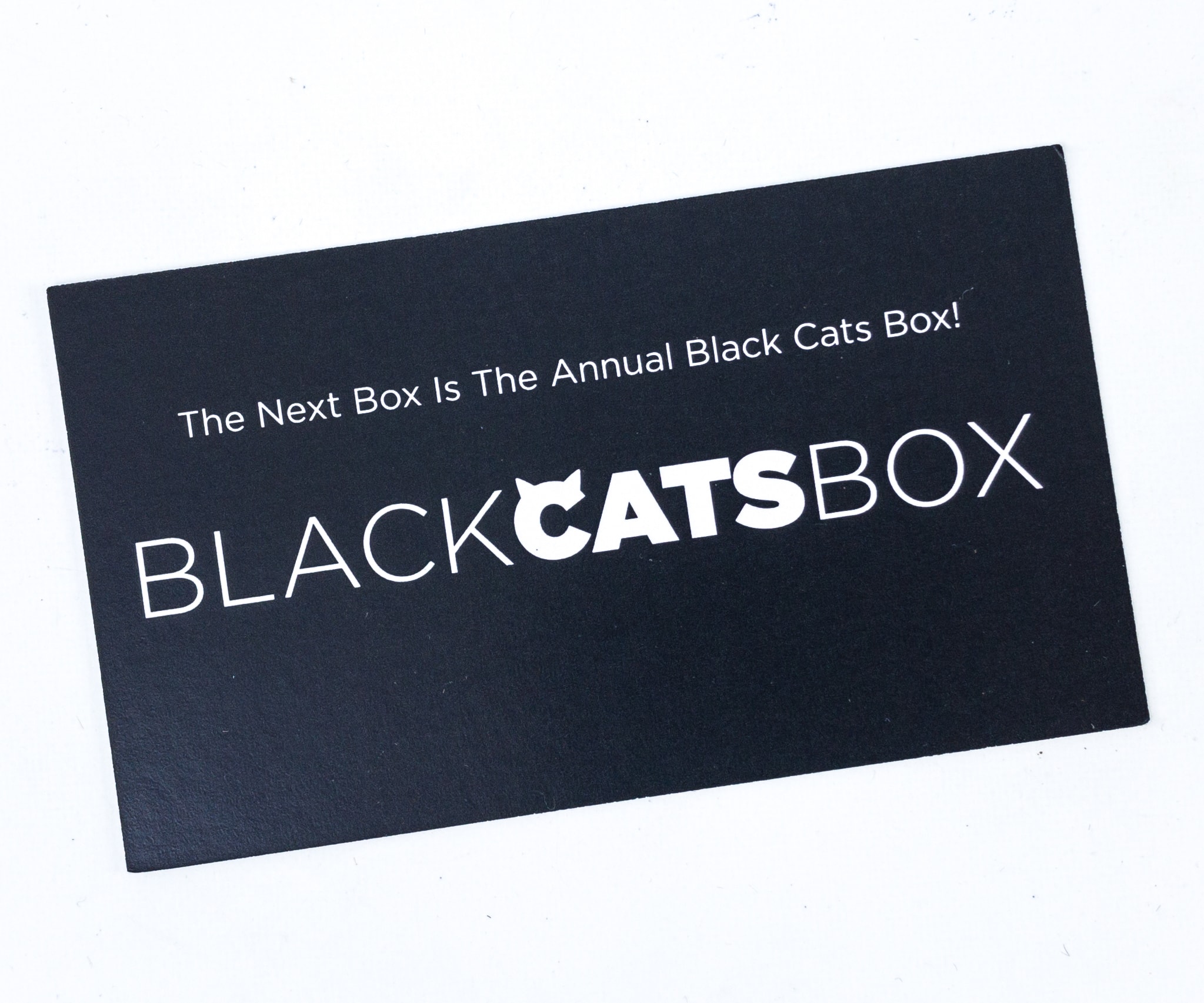 The next box is the Annual Black Cats box!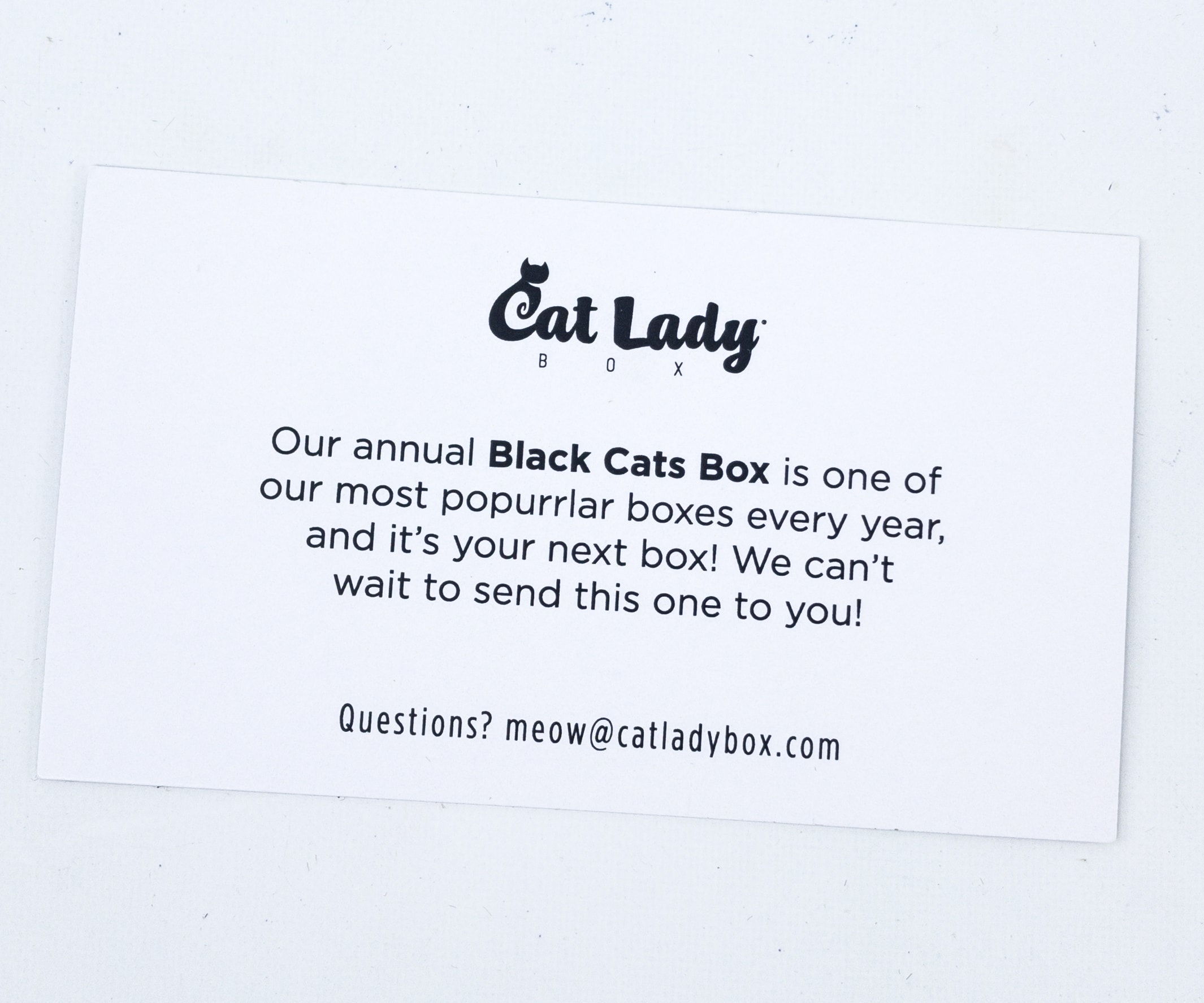 The annual Black Cats Box is one of their most popurrlar boxes every year!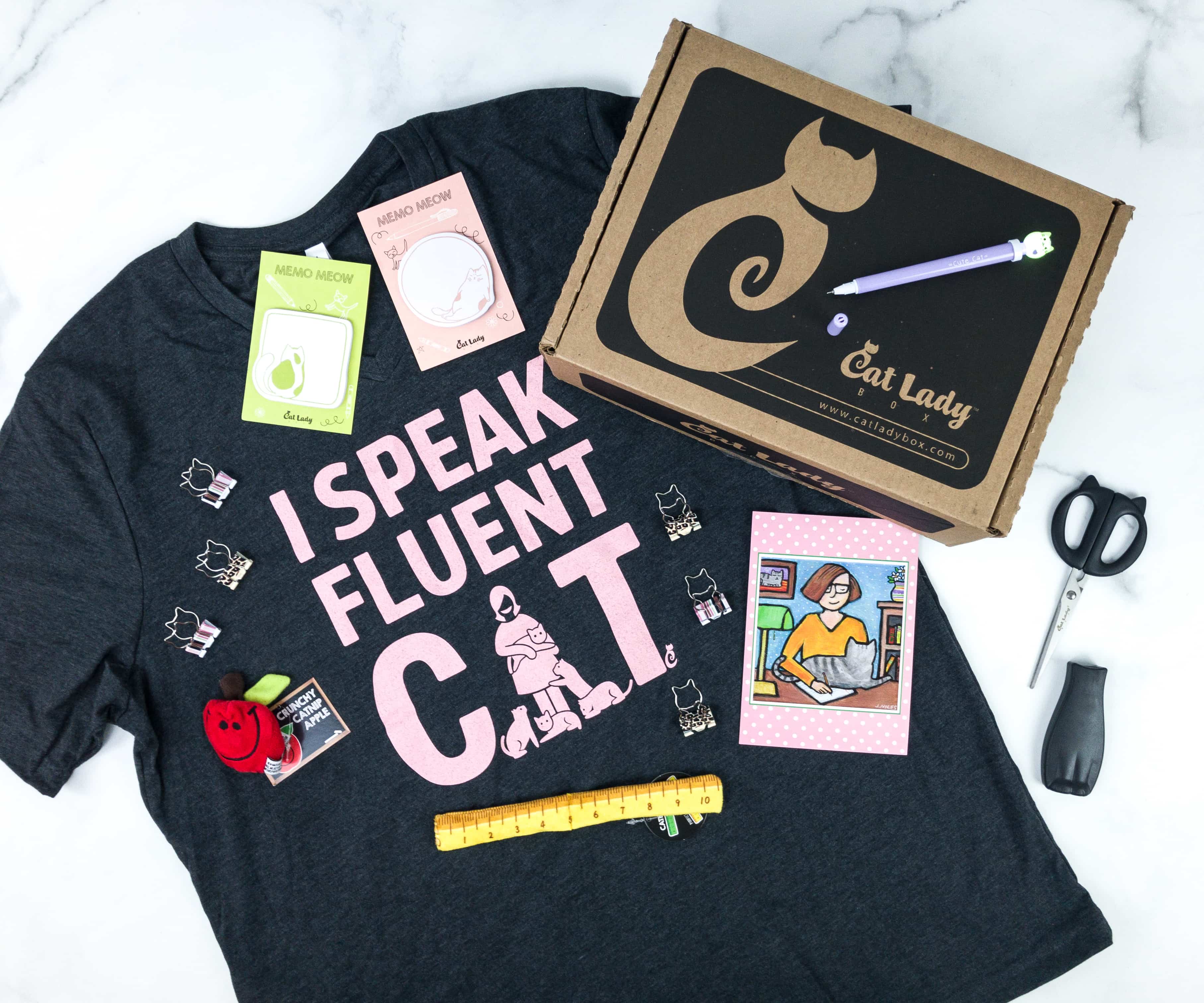 Everything in my CatLadyBox!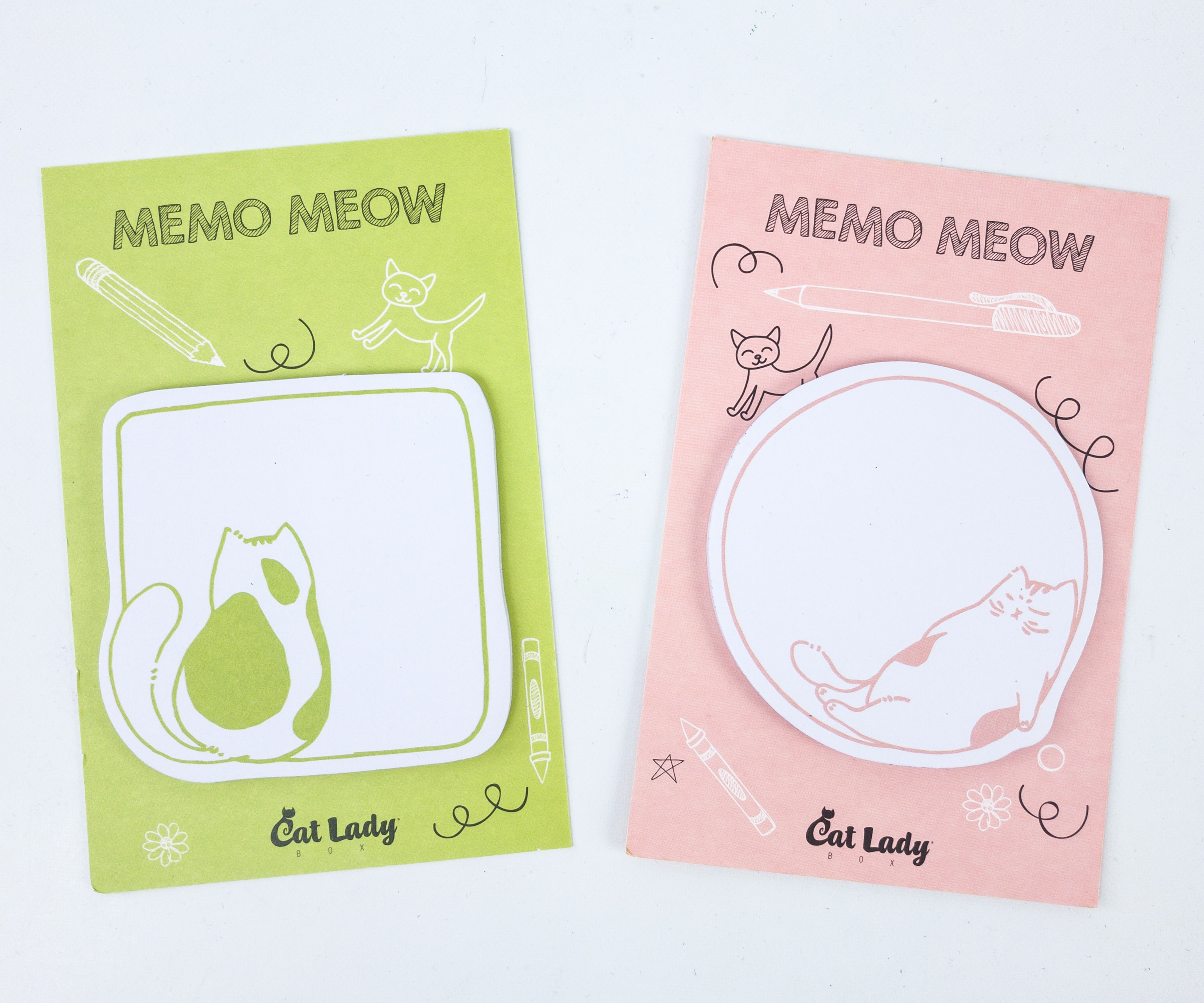 Cat Memo Notepads ($6.99) I am so happy to get two notepads! One features the back of a cat in light green and the other has a sleeping kitty in pink.
Black Cat Scissors ($8.99) I always need something to cut some stuff, so it's perfect that I got a pair from this box. The handles are in a shape of a kitty too!
The scissor even came with a sheath that will make it safer to handle!
It's the perfect pair of scissors for some snipping off. I can keep this handy on my desk.
Crunchy Catnip Apple Toy ($5.99) An apple a day definitely keeps the doctor away, but this apple a day will keep my kitty play!
Catnip Ruler Toy ($5.99) Another toy for my cat is this ruler toy! It has catnip as well.
Light-Up Cat Pen ($4.99) What's written on the pen is true! Cute Cat!
The adorable winking cat topper lights up bright! Just purr-fect!

The pen writes fine and I love that the body color is purple. My desk will be all-kitty themed in no time!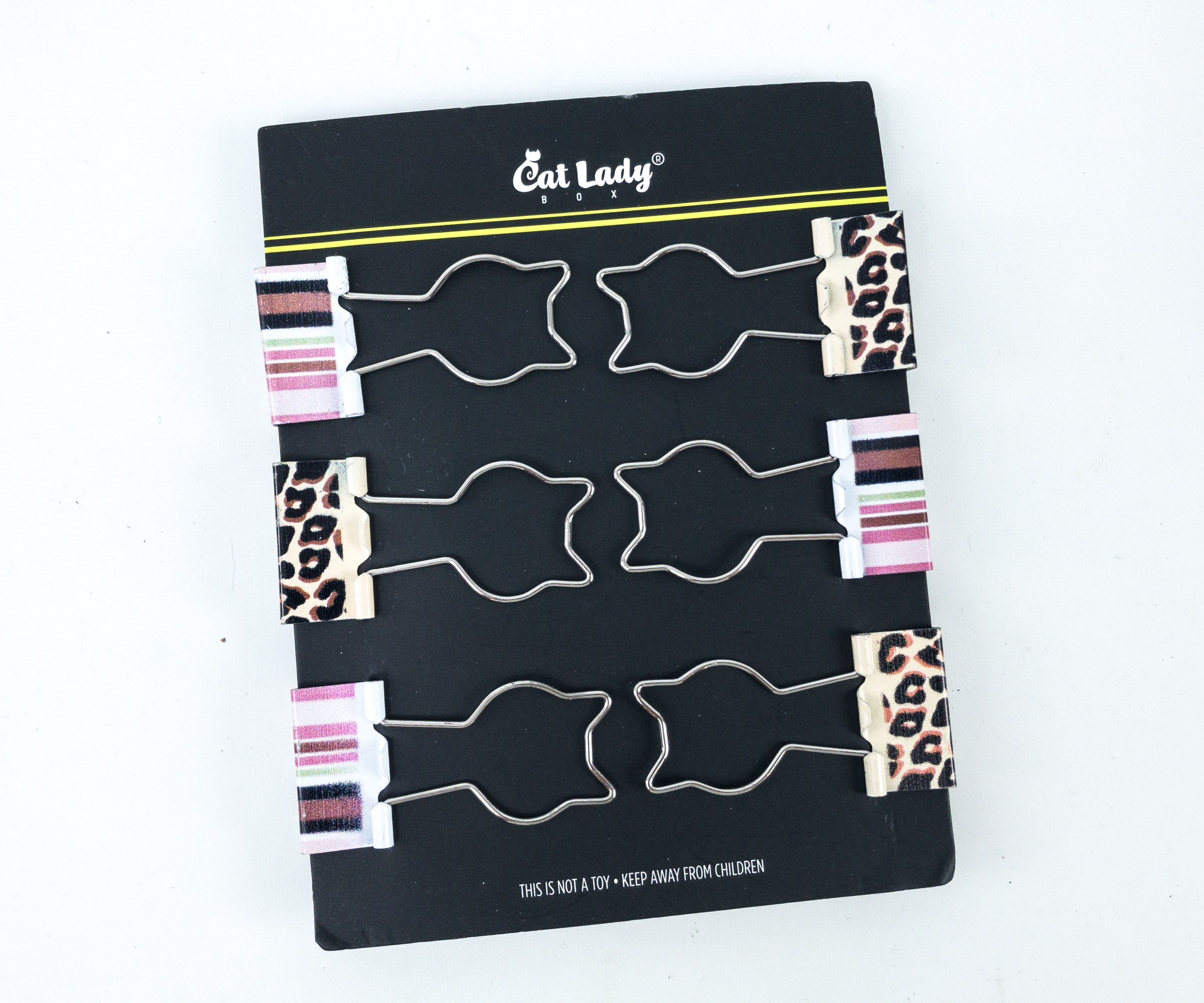 Cat Binder Clip Set ($7.99) Another CAT-tastic set of office/school supplies that I got from this box are these cute kitty binder clips!
Each binder clip design come in 3s! I love the leopard print ones!
"I Speak Fluent Cat" Shirt ($22.99) I can definitely speak fluent cat, and I can tell what my kitty is saying just by listening to the tone of its "meow", so this shirt is perfect for me!

I love that the shirt's base color is dark, making the pinkish prints stand out. There's also the Cat Lady along with her babies! This is too lovely!
Anything cat-related is a win for me! My favorite item this month is the shirt because of the cute design and the comfy fabric. I also like the office/school supplies, like the scissors, binder clips, and the light-up pen. Of course, there are also toys for the cats and they're both filled with catnip. My cat is happy, and I am at my happiest as well, especially when I see my fur baby enjoying!
What do you think of this month's box? Does your cat give 2 paws up?