CatLadyBox sends monthly boxes for the cat ladies and their cats! There are two types of boxes: the Crazy CatLadyBox that contains cat-themed items for you and your cat, and the CatLadyBox which contains things just for you. Each curation might include cat-themed shirts, jewelry, home decor, accessories, art, and more – all delivered in a box your cat can keep.
DEAL: For a limited time, save $5 off your first box with coupon code AMEOWZING! Valid on Crazy Cat Lady Box only!
TIP: Looking for a coupon code? Subscribe to notifications for CatLadyBox in the directory to get an email when the next one is released!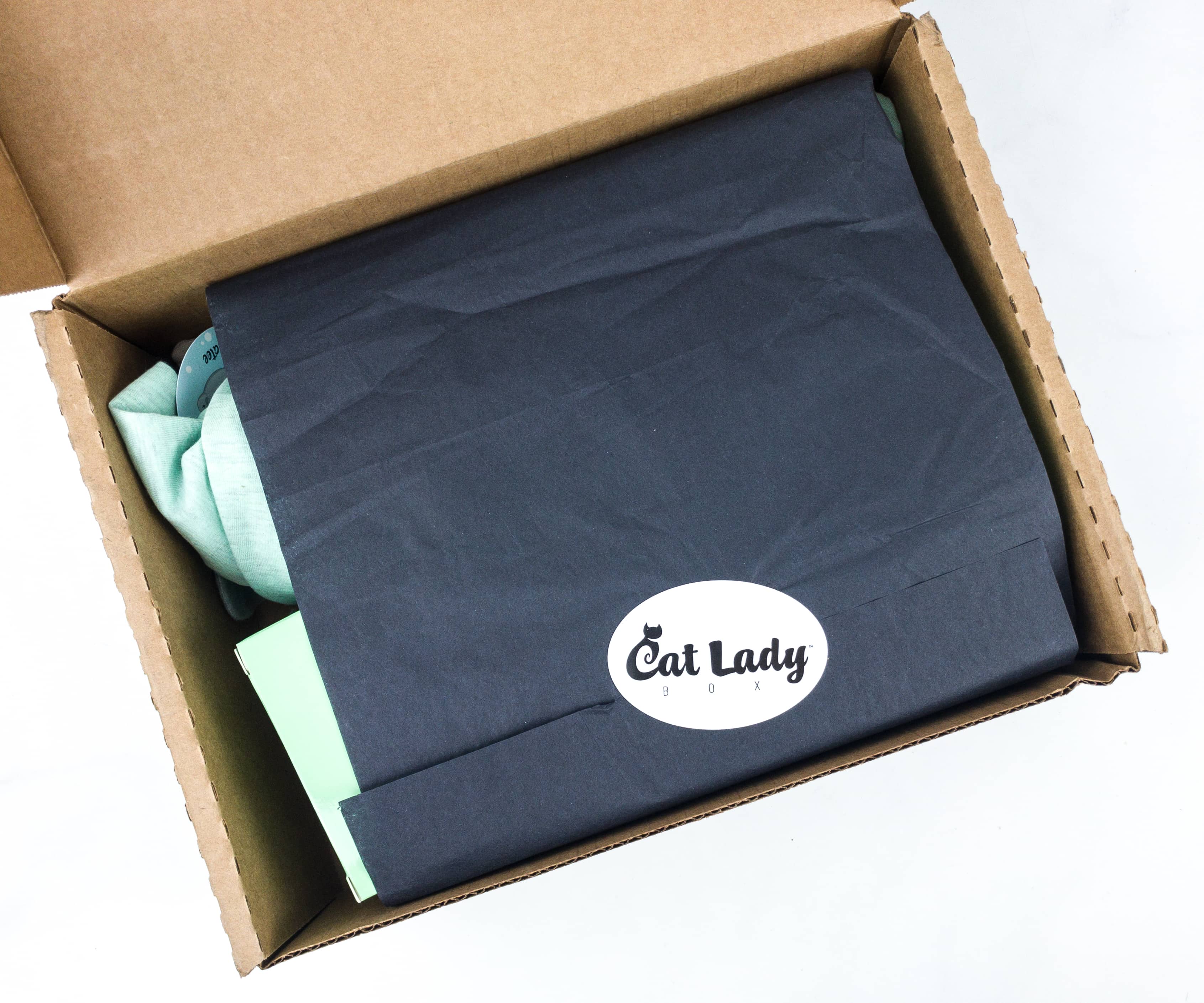 The items were wrapped in black tissue paper sealed with a Cat Lady sticker.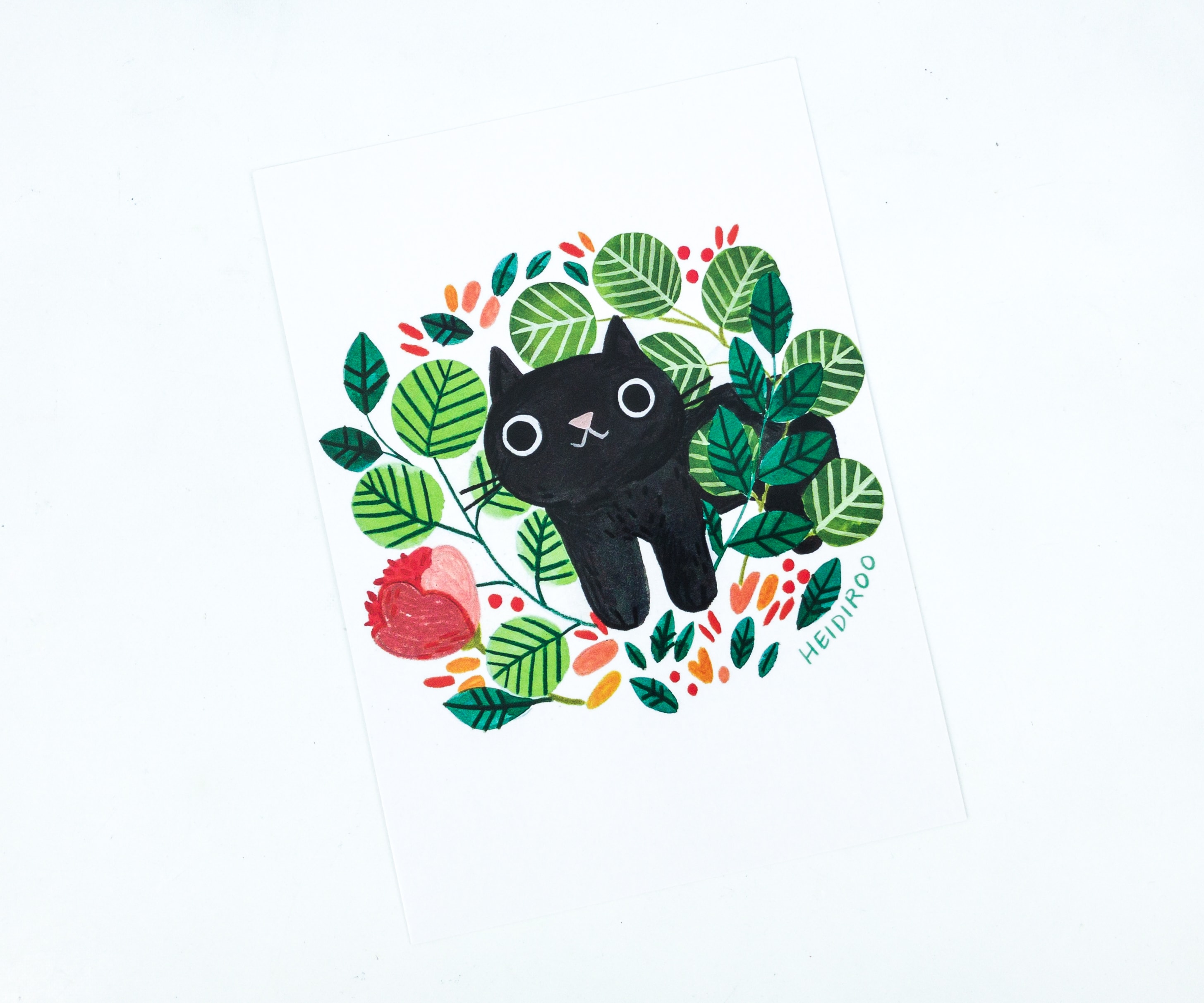 The info card features a cute cat art print in front!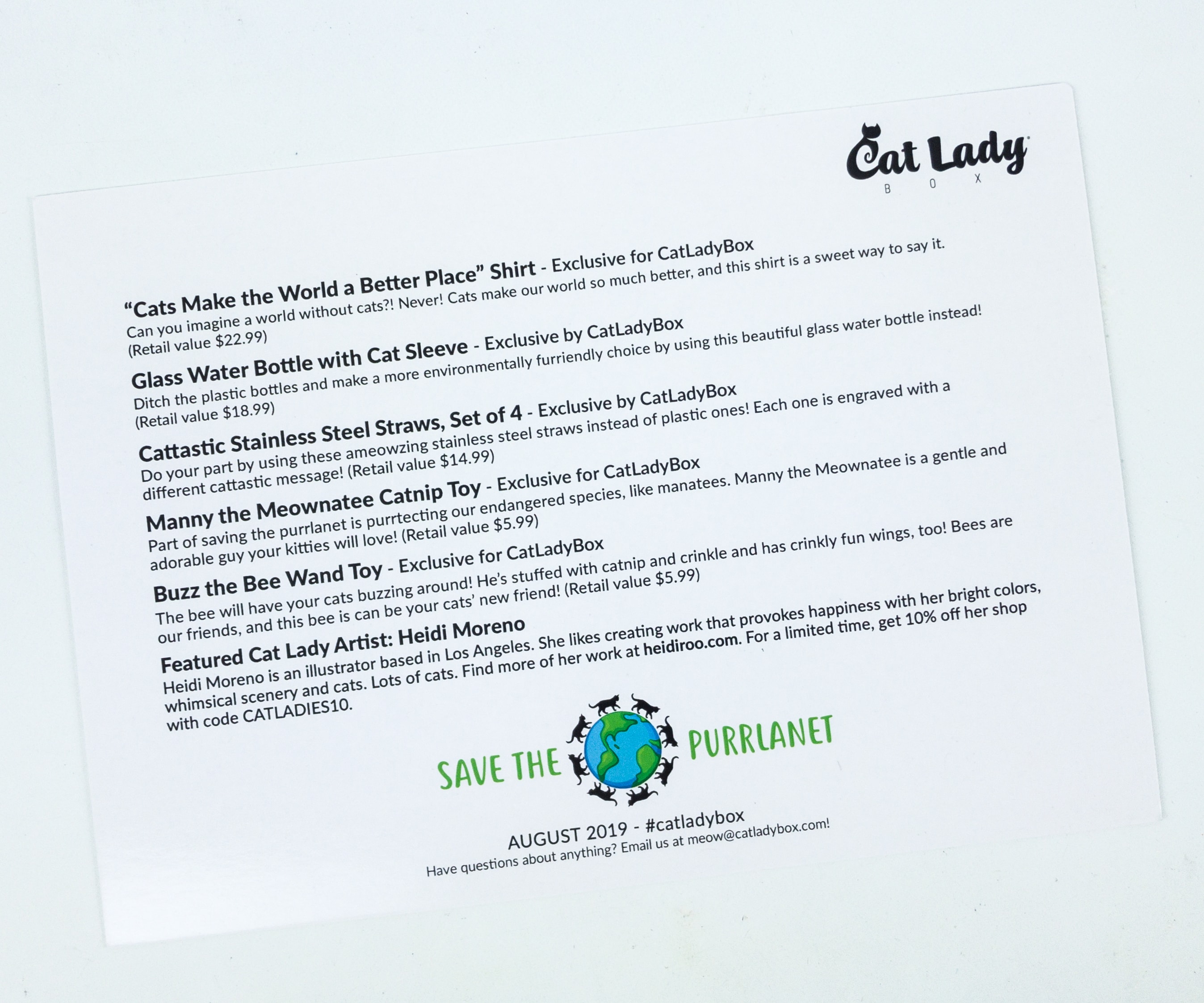 At the back, there's a list of all the items in the box with their retail value and a brief description. This month's theme is Save the Purrlanet!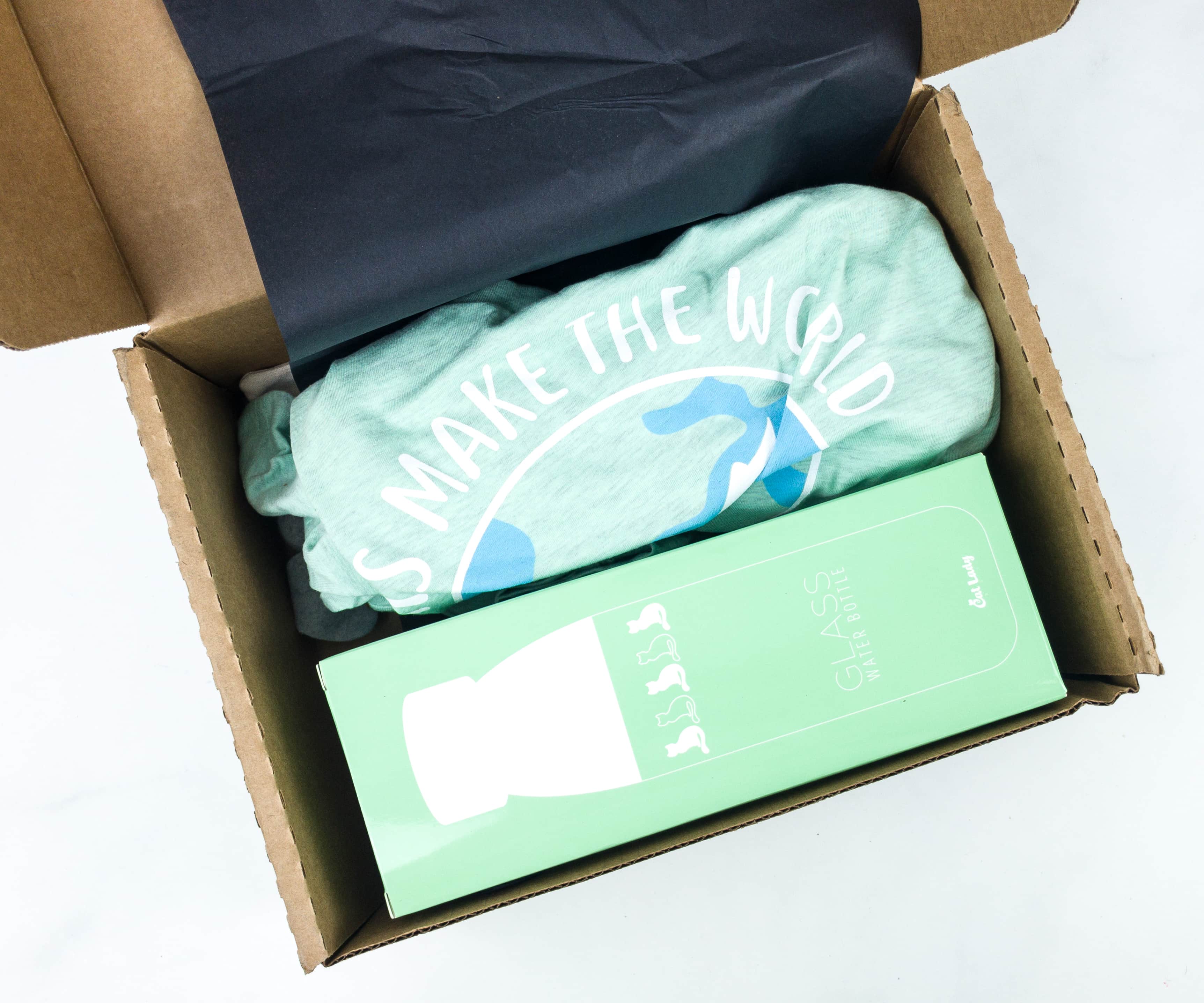 The box is full of cute stuff!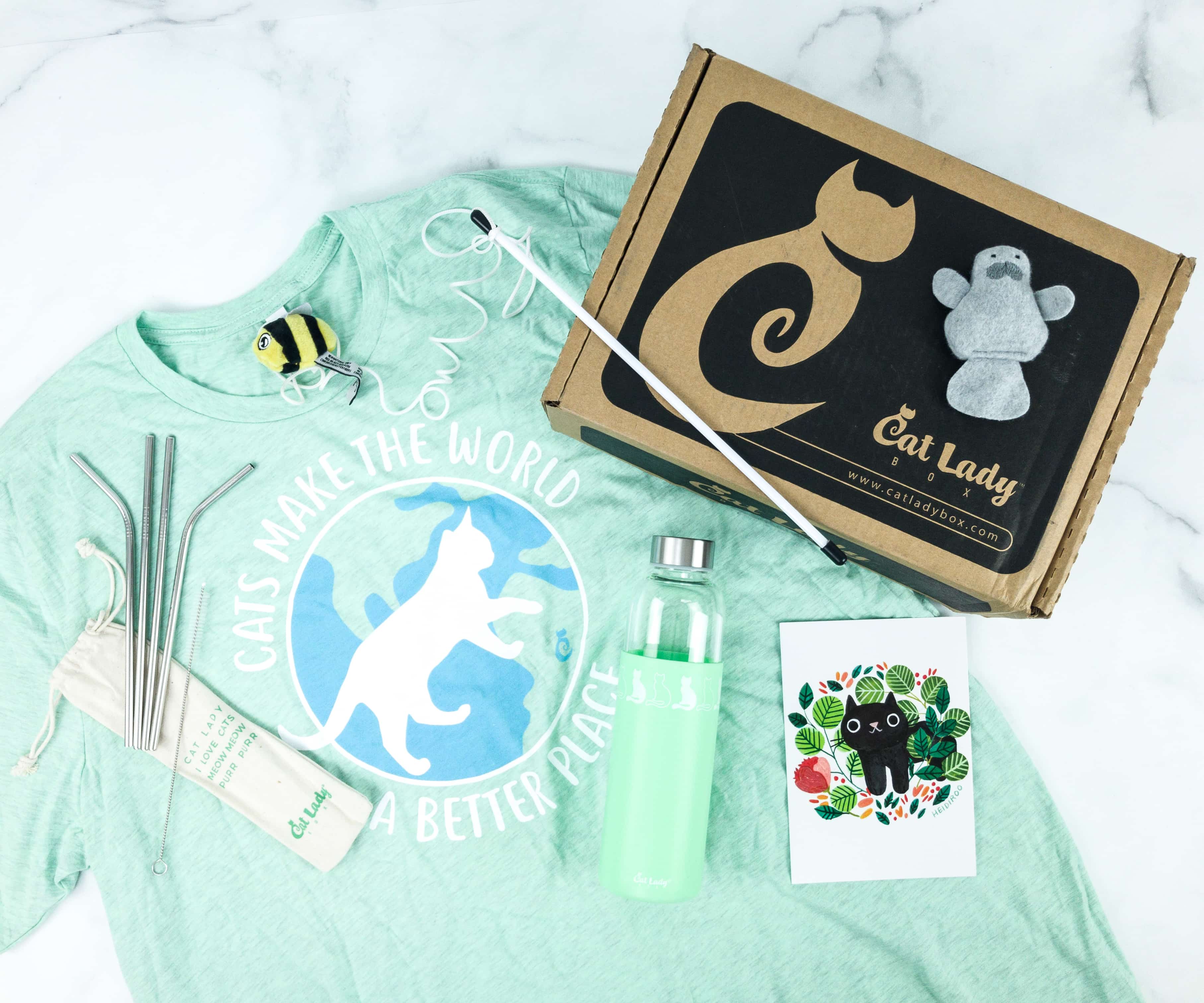 Everything in my CatLadyBox!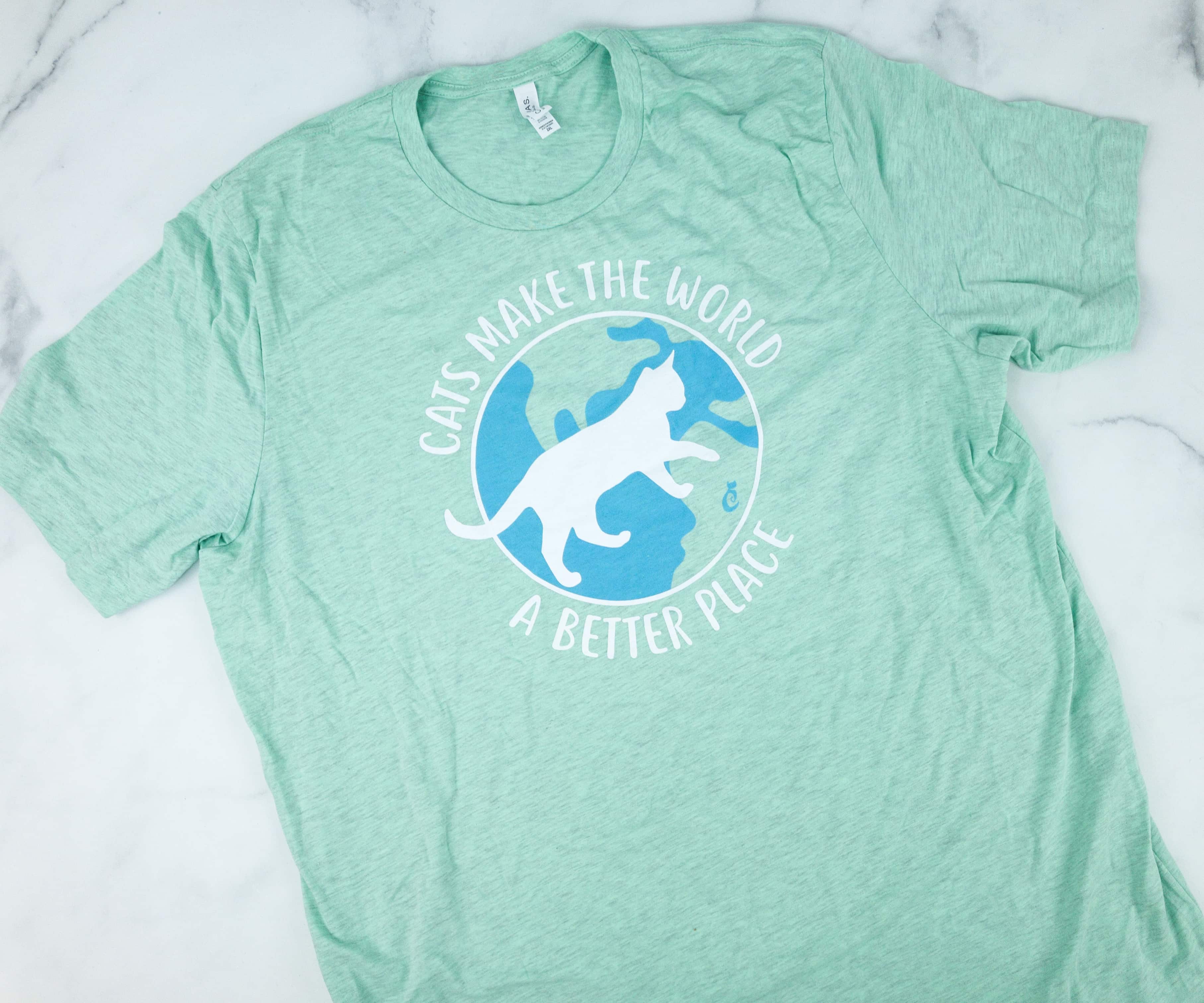 "Cats Make The World A Better Place" Shirt ($22.99) This is a nice shout out to all the cat lovers out there, as we all believe that the world is a better place with our furry friends!
I really like the shirt's mint green color. Also, the kitty's white silhouette is perfect inside the globe! It's aMEOWzing!
Cattastic Stainless Steel Straws ($14.99) The stainless steel straws arrived in a drawstring pouch with the Cat Lady Box branding.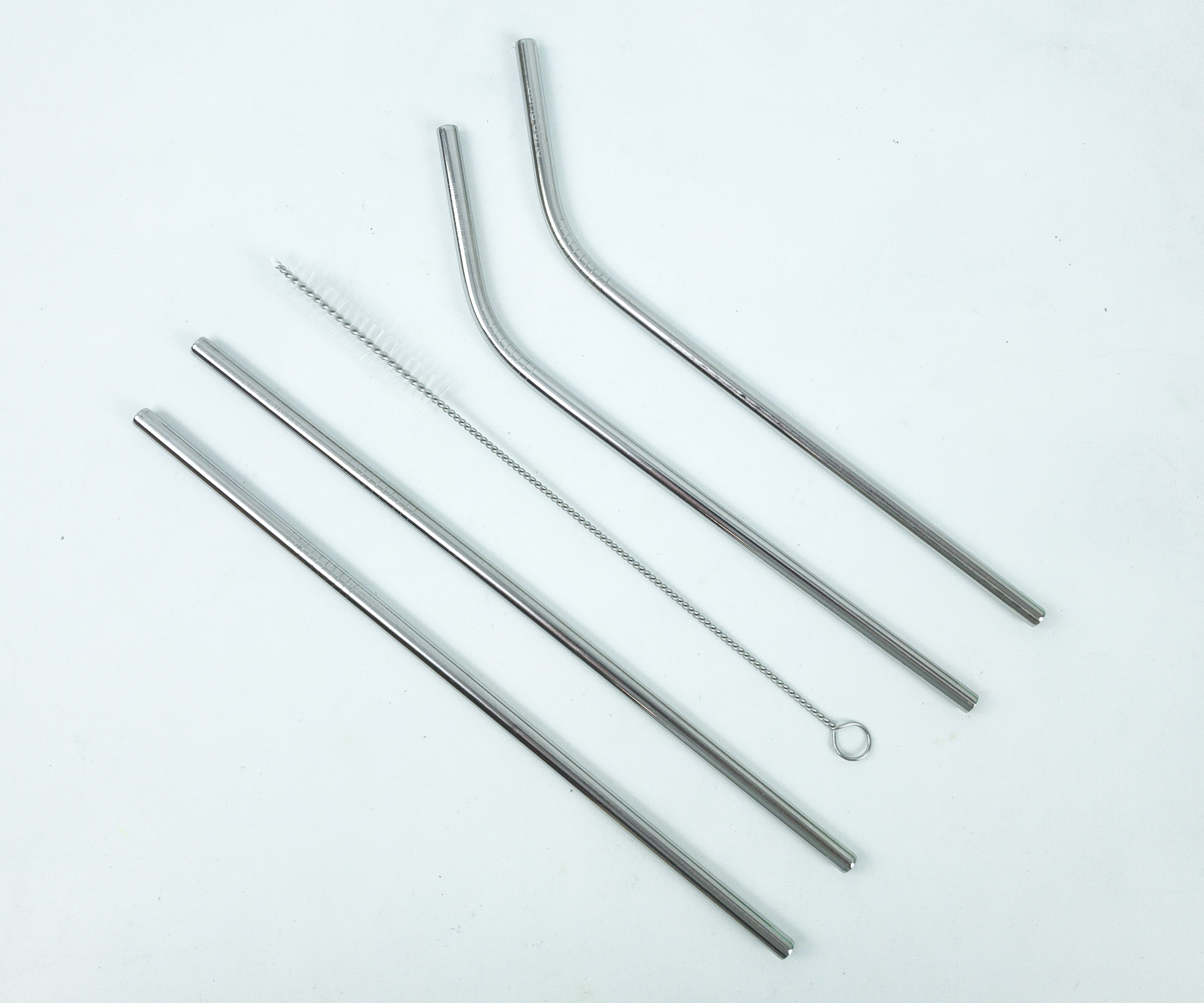 This set of stainless steel straws eliminate the need for disposable straws. They're easy to clean, and they even come with a brush. Each one is also engraved with a CAT-tastic message!
Manny The Meownatee Catnip Toy ($5.99) It's a new toy for my kitty, a cute MEOWnatee!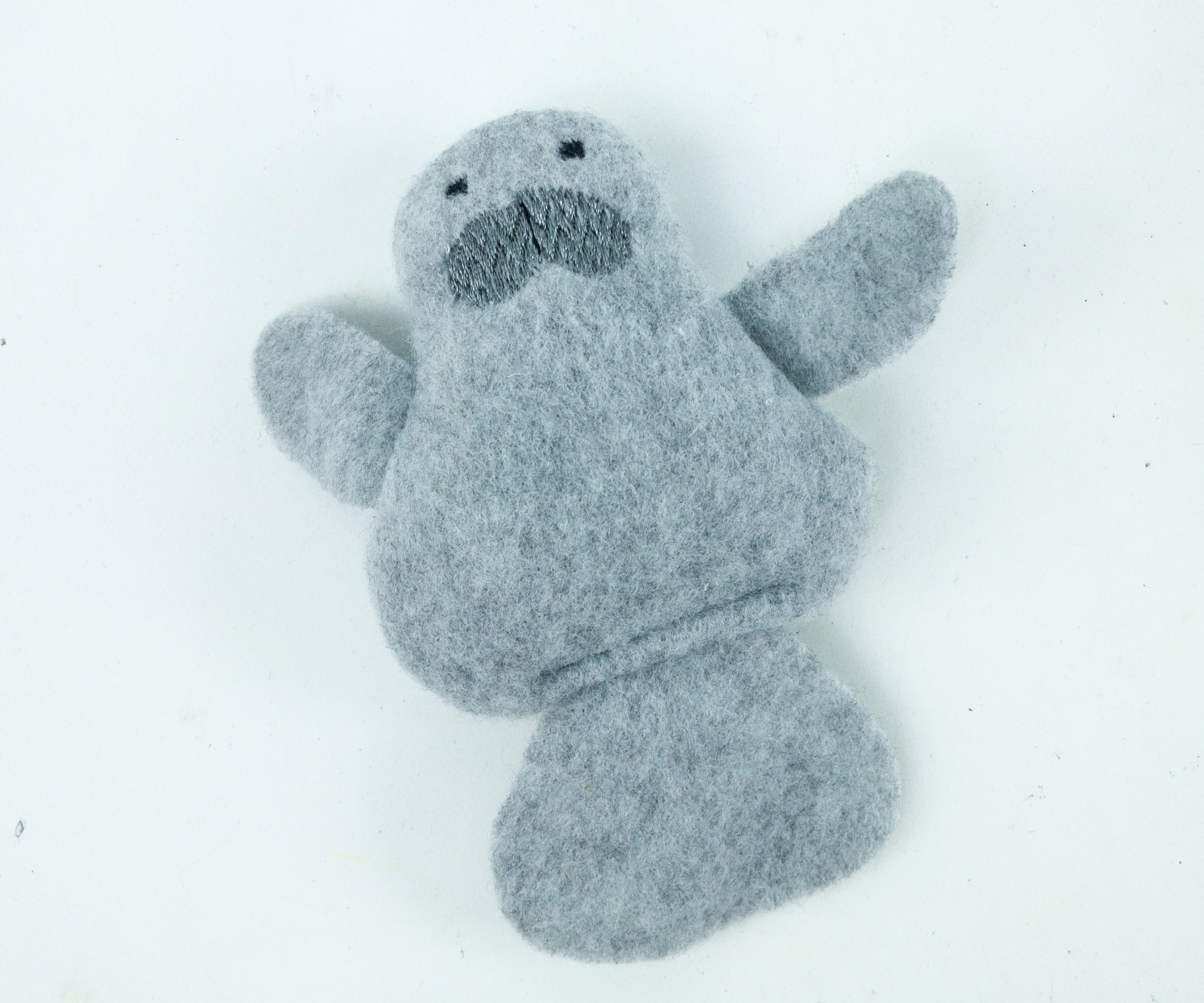 We all know that these gentle sea cows are one of the endangered animals that we really need to take care of, but don't worry, your cat playing with this cute toy won't put the manatees' lives in danger!
Your cat will definitely enjoy the MEOWnatee because it also has some catnip. It's time to let the kitty indulge!
Buzz The Bee Wand Toy ($5.99) Another nature-friendly and kitty-friendly toy in this box is this cute bee wand toy.
You can use it to play with your kitty and test their reflexes. It's so fun to watch as the kitty chases the bee!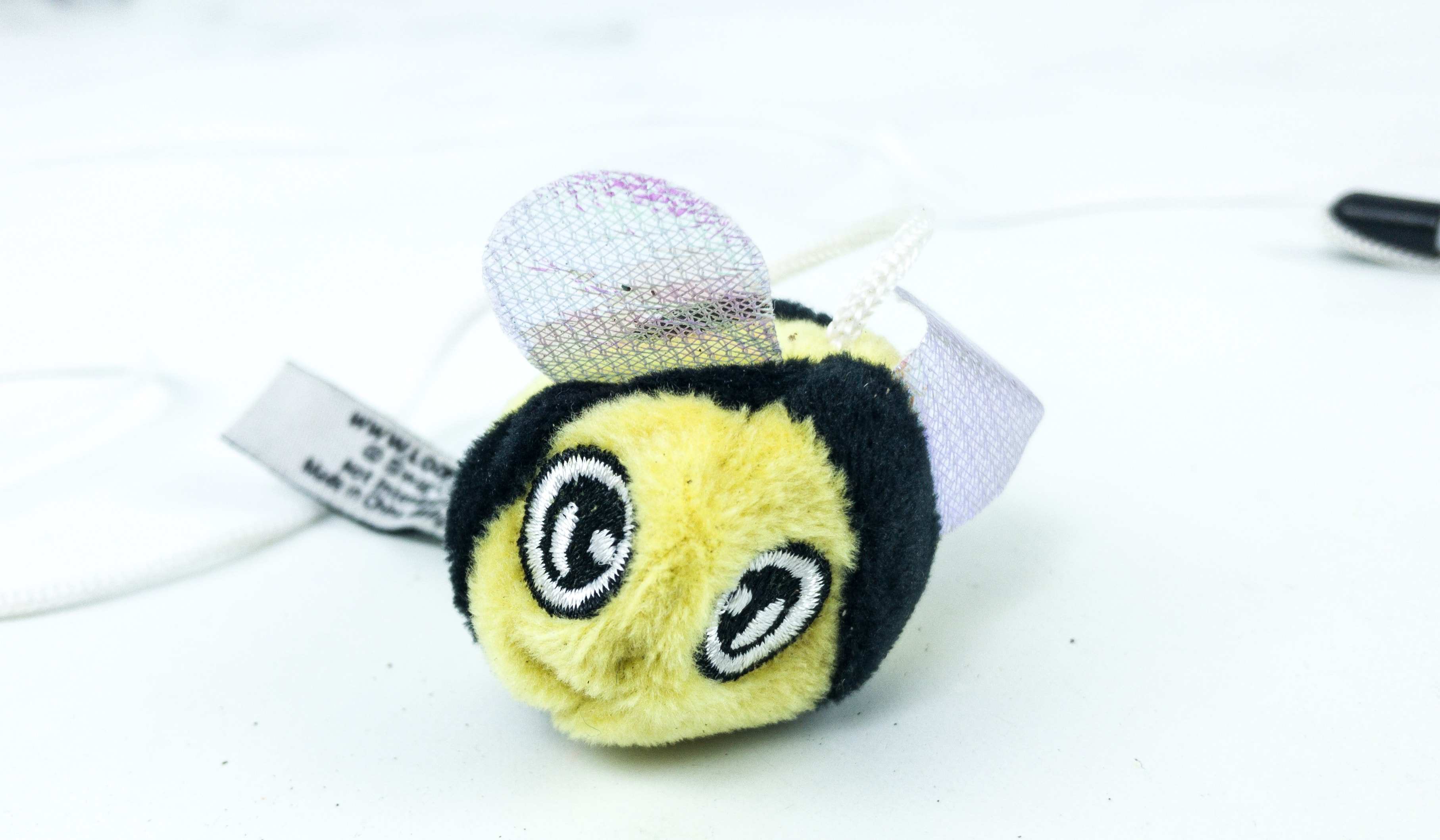 Cats need more practice in hunting that's why this toy will be very essential and helpful!
The bee itself is soft and squishy!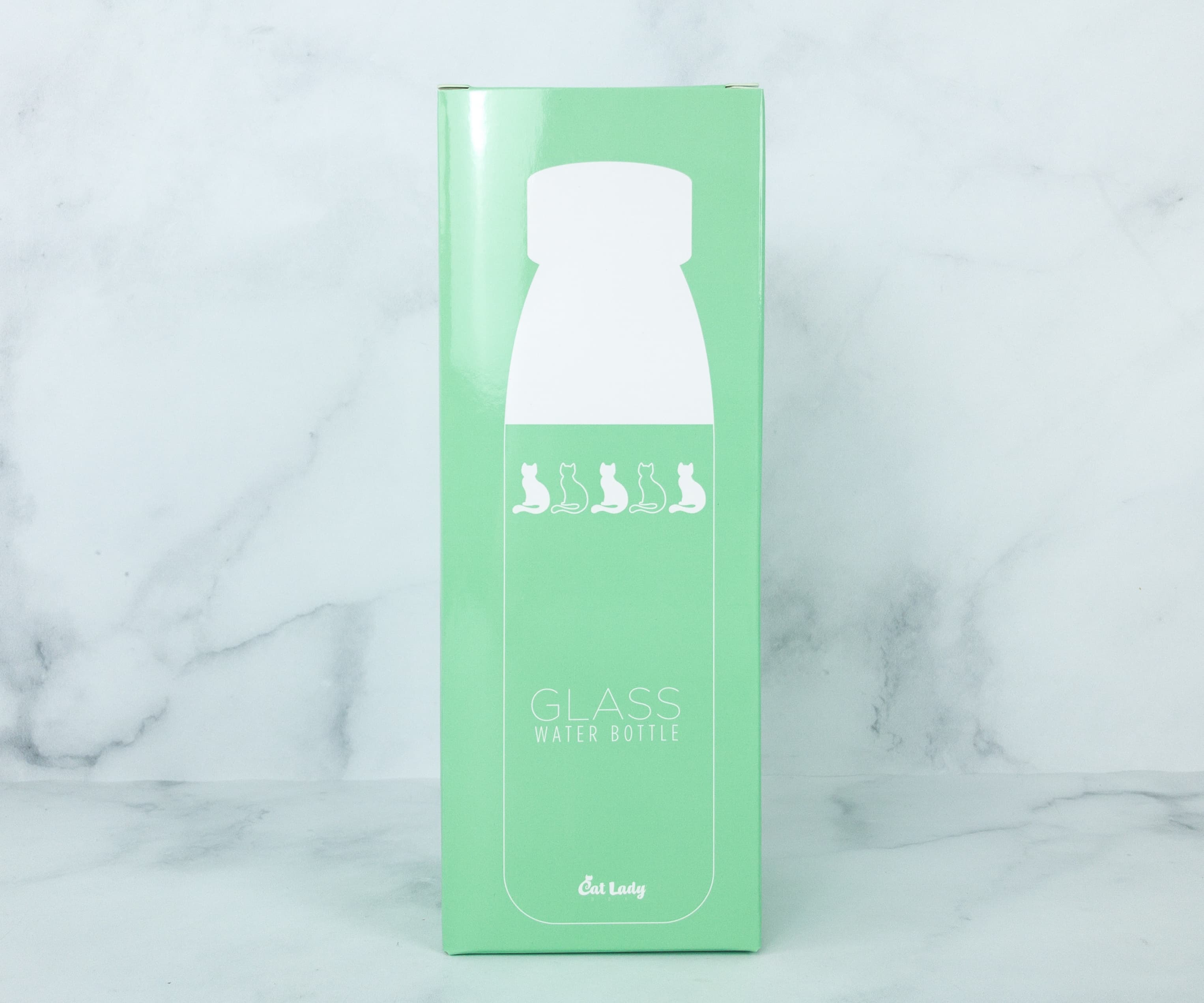 Glass Water Bottle With Cat Sleeve ($18.99) Since we're committed to saving the planet, a reusable water bottle is a must!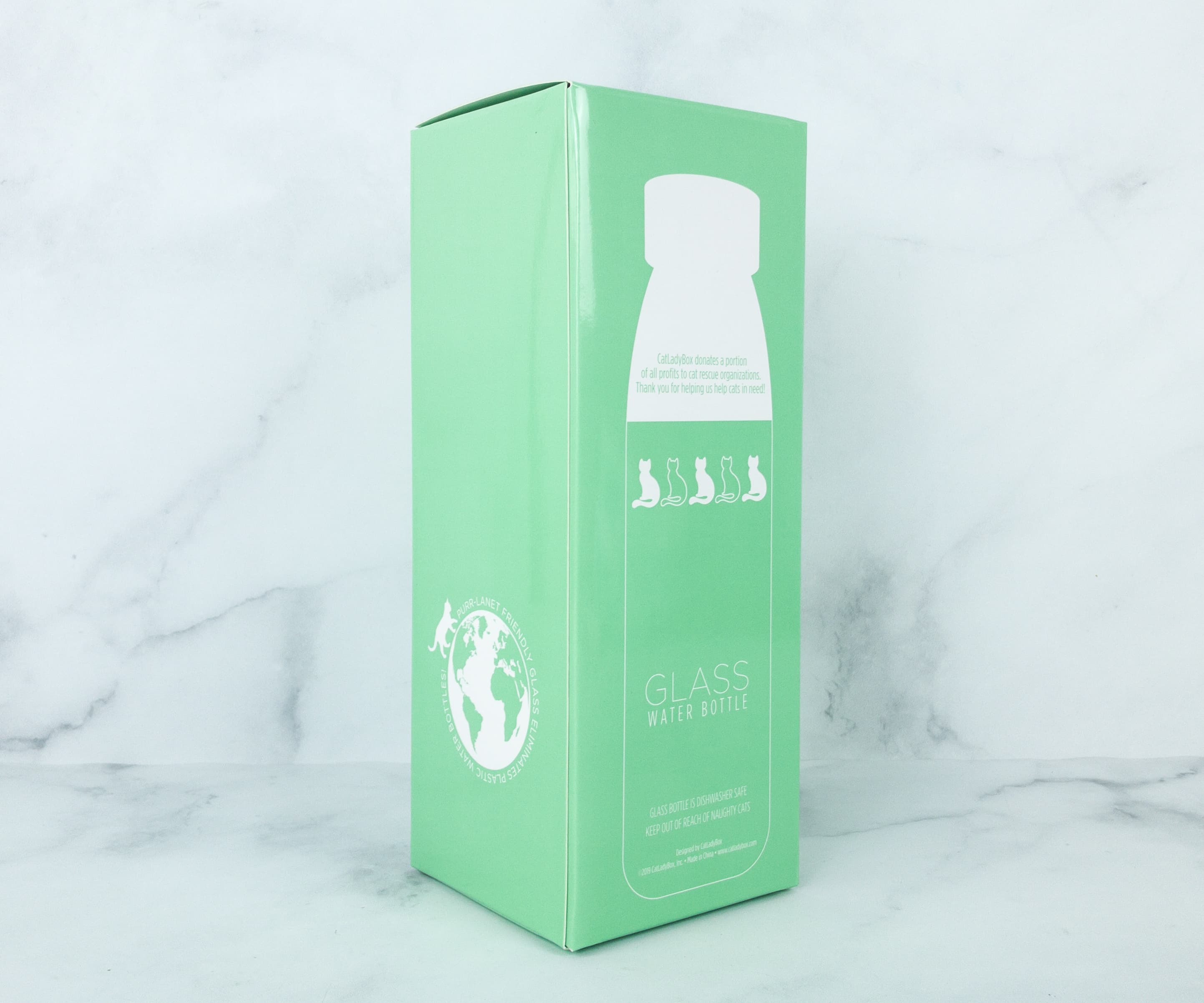 The bottle arrived in a giftable light green box.
The glass bottle also has a beautiful sleeve with kitty prints! I love it!
I won't need plastic bottles anymore. I can just fill and refill this glass bottle up! It's more convenient too!
I love this month's Cat Lady Box curation. My favorites are the green shirt and the water bottle. I can use them on many occasions, not just for showing how I love my feline friend. The cat toys are also fun and durable. This box is always jampacked, that's why I can't help but look forward to every box! They come up with such fun themes as well!
What do you think of this month's box? Does your cat give 2 paws up?