Cairn is a monthly subscription box (or bag!) for those who love spending time in the outdoors. Each month, you can expect to receive 3-6 cool products that will help you enjoy your time in the outdoors even more. Subscriptions cost $29.99 each month, but the cost goes down with longer subscriptions. Shipping is free for US subscribers and $5 to Canada.
Cairn promises that the total retail value of the items in each box will exceed $50, with a mix of gear, apparel, food, skin care, and emergency tools. If you complete the subscriber profile, the box will be curated to best match your outdoor lifestyle. As such, most months will see a variation of boxes, while there may be some months when everyone will get the same thing.
DEAL: Use code HAMMOCK to get the Hammock Collection Box as your first month! See the review of the Hammock Box!
OR Use code TRAILHEAD to get the Trailhead welcome box your first month!  See the review of the Trailhead Box!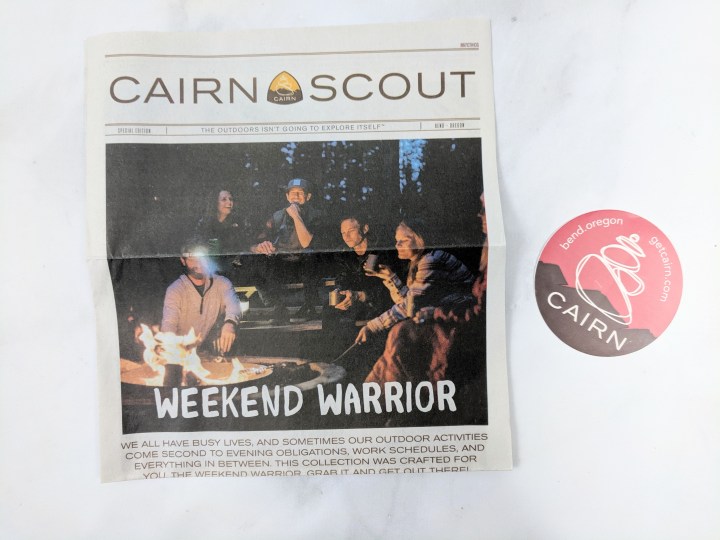 Every month, you receive a newsletter with some information and discount codes to the products included in this month's collection. This month's theme is Weekend Warrior and this collection will bring products for a Grab it and Get Out there.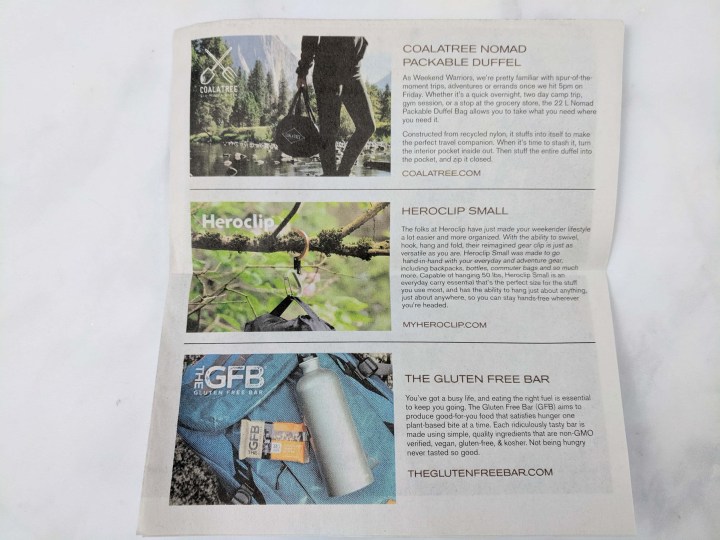 We get full information about the items included in the box.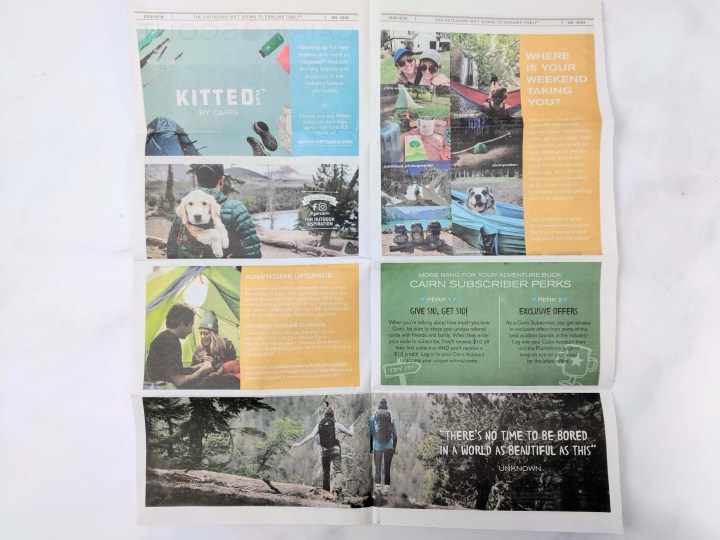 Every month, some lucky Cairn subscribers will be randomly selected to win an upgrade. All you have to do is being a Cairn Subscriber!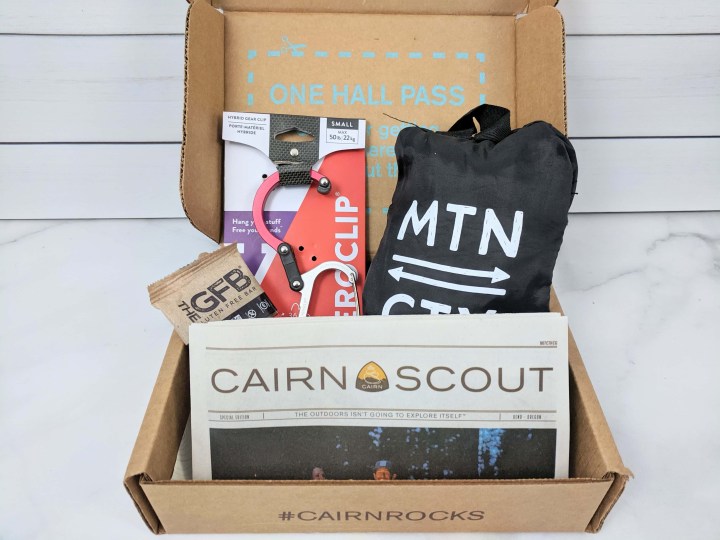 Everything in the box! Some months, you'll receive your collection in an envelop instead, depending on the items.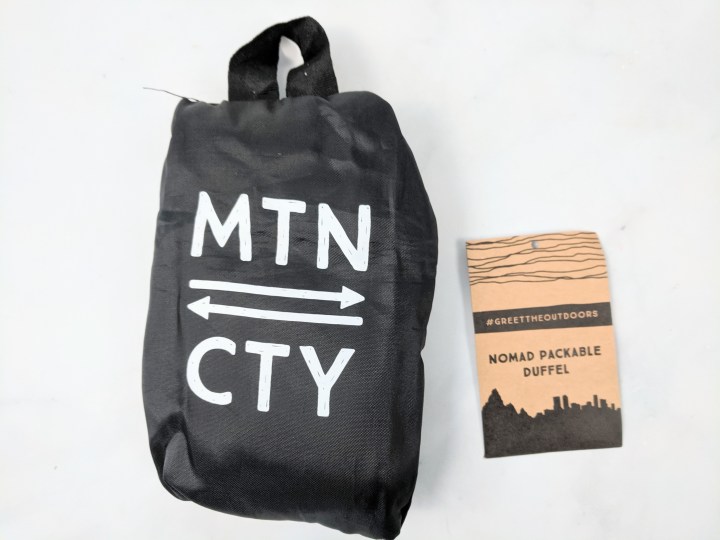 Coalatree Nomad Packable Duffel. This month's main item is this cute duffel bag that can be folded back in a small pocket.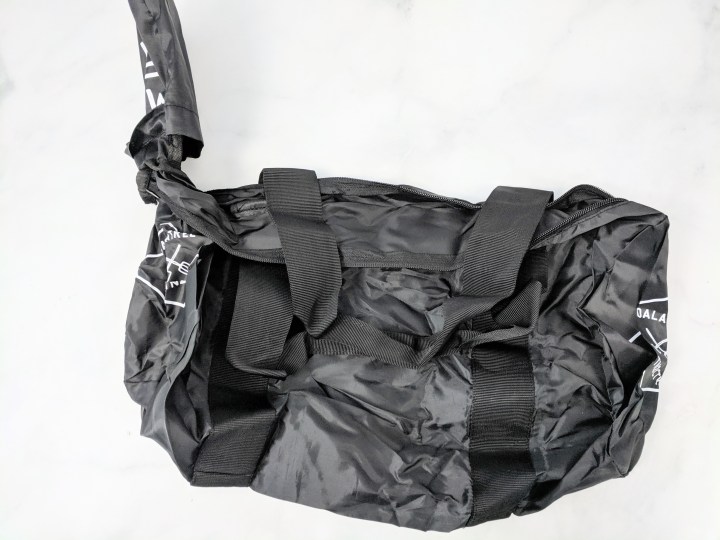 It easily folds out and back in no time.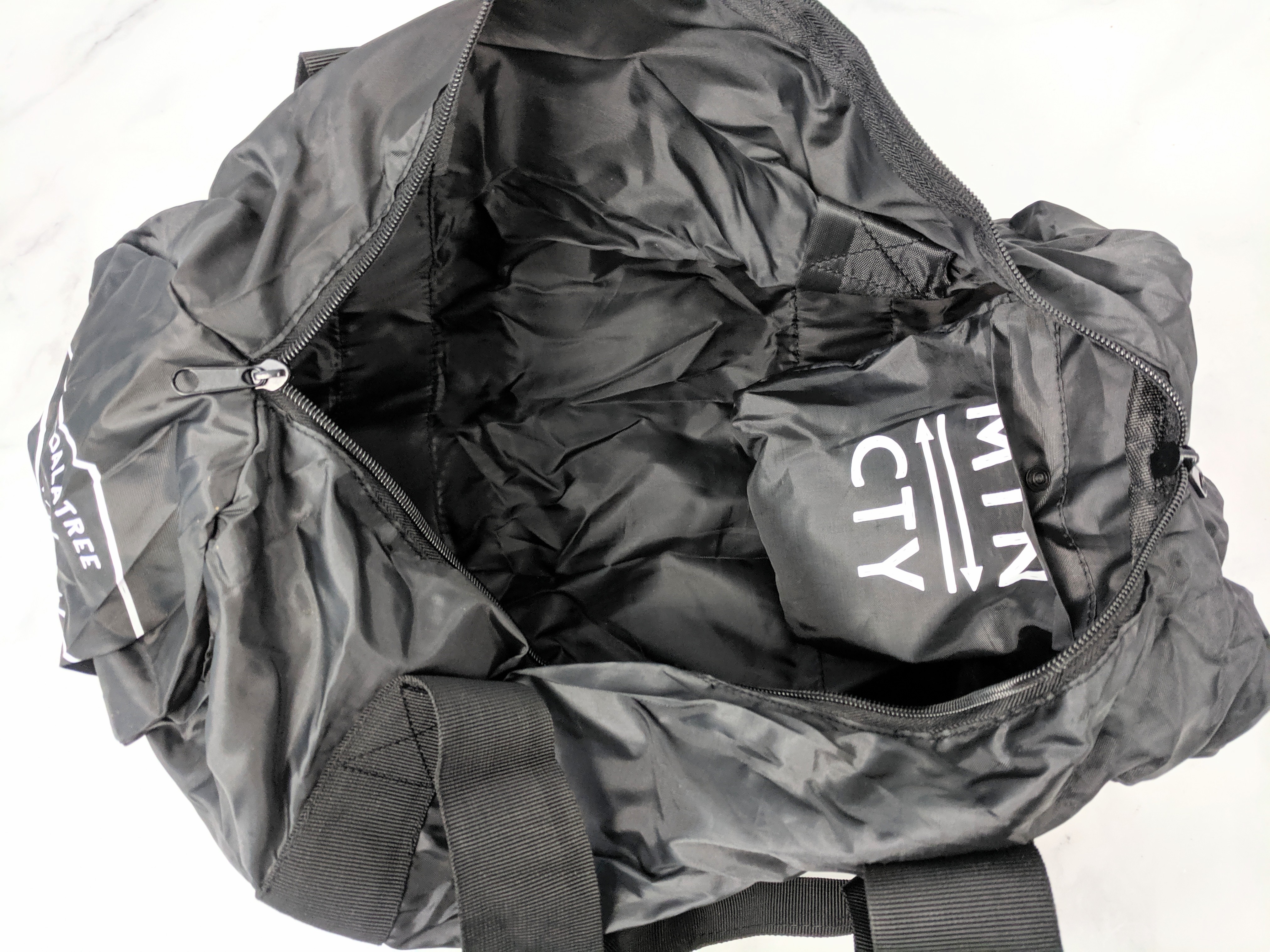 The pocket turns into an inside pocket. The bag itself is a 22L duffel bag, lightweight but sturdy at the same time.
It features a two way zipper.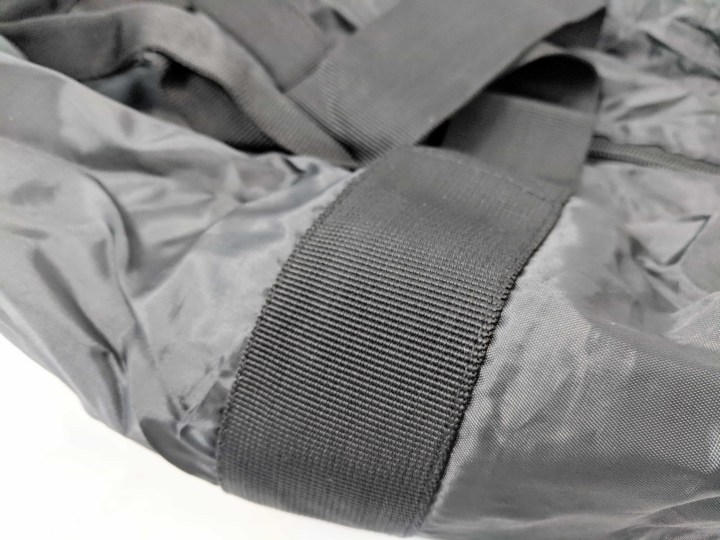 The reinforced nylon straps go all around the bag.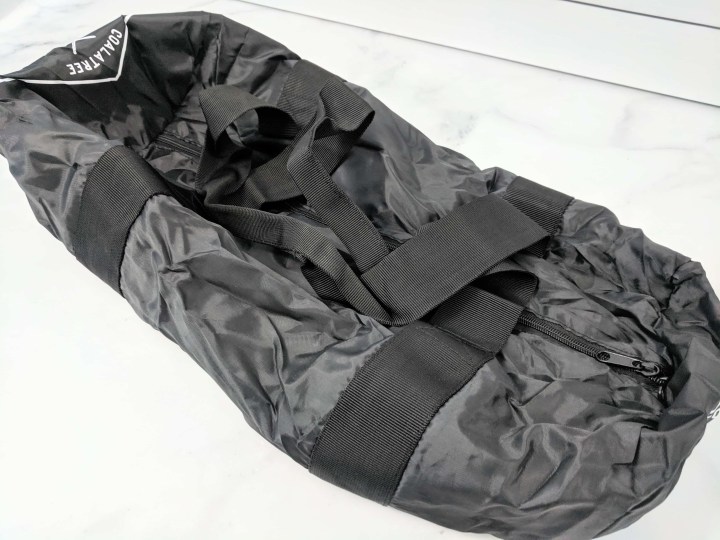 It's a really simple but roomy duffel bag, perfect for a weekend getaway!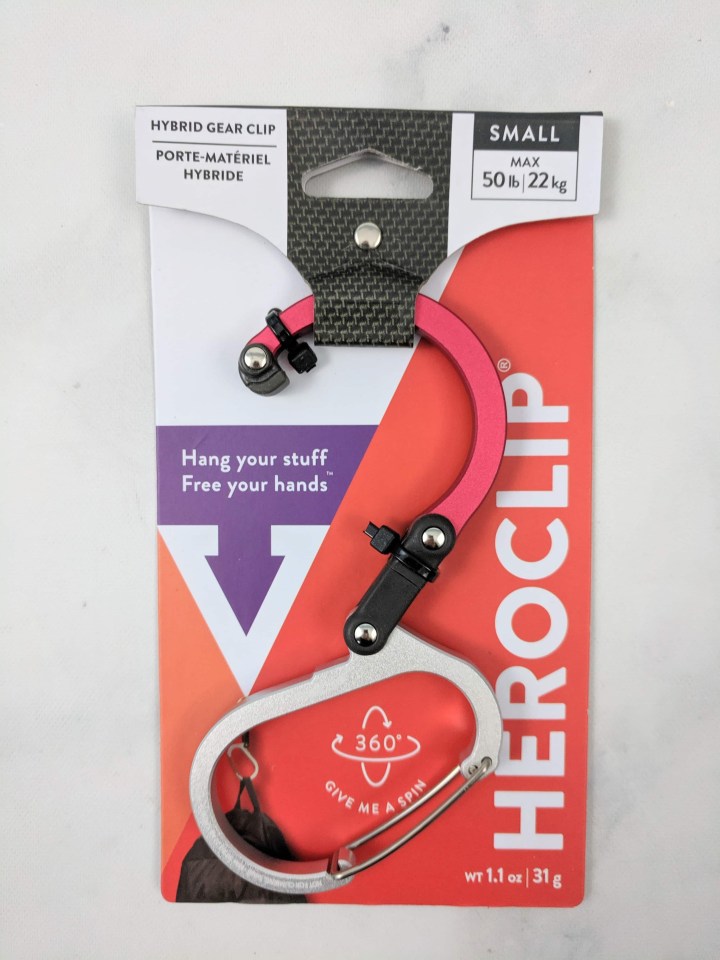 Heroclip Small. This carabiner/hook is perfect to keep your stuff of the ground.
You can use it to hang your bag on a tree, or your purse on a restaurant table. I saw it used to hang a computer bag from a carry-on suitcase at the airport and I thought it was genius.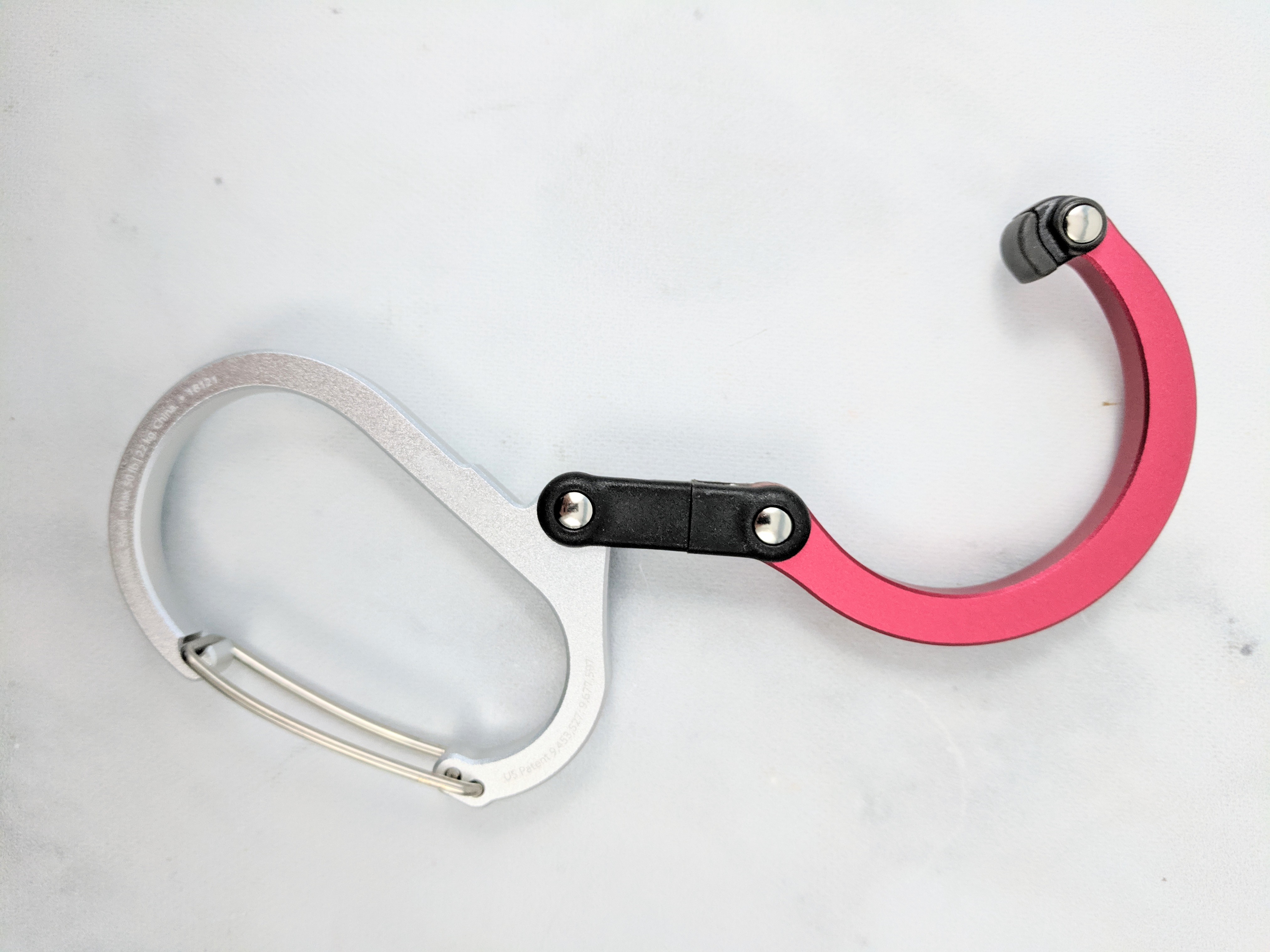 It features a carabiner/clip part and a a hook part, with a lot of configuration possible between them.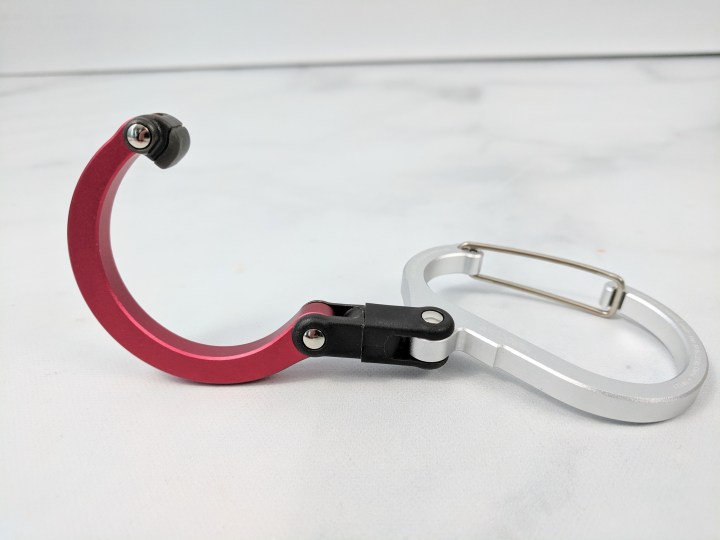 You can get the both part at 90°.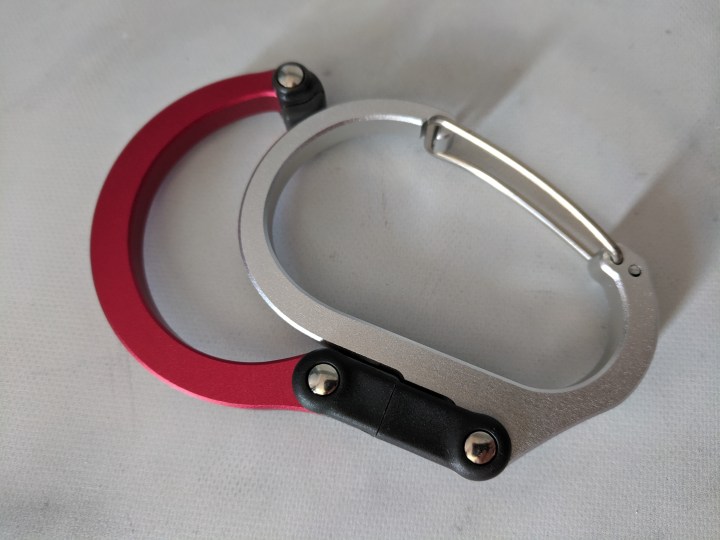 You can also fold it on itself so it's even smaller to carry around, even in your purse.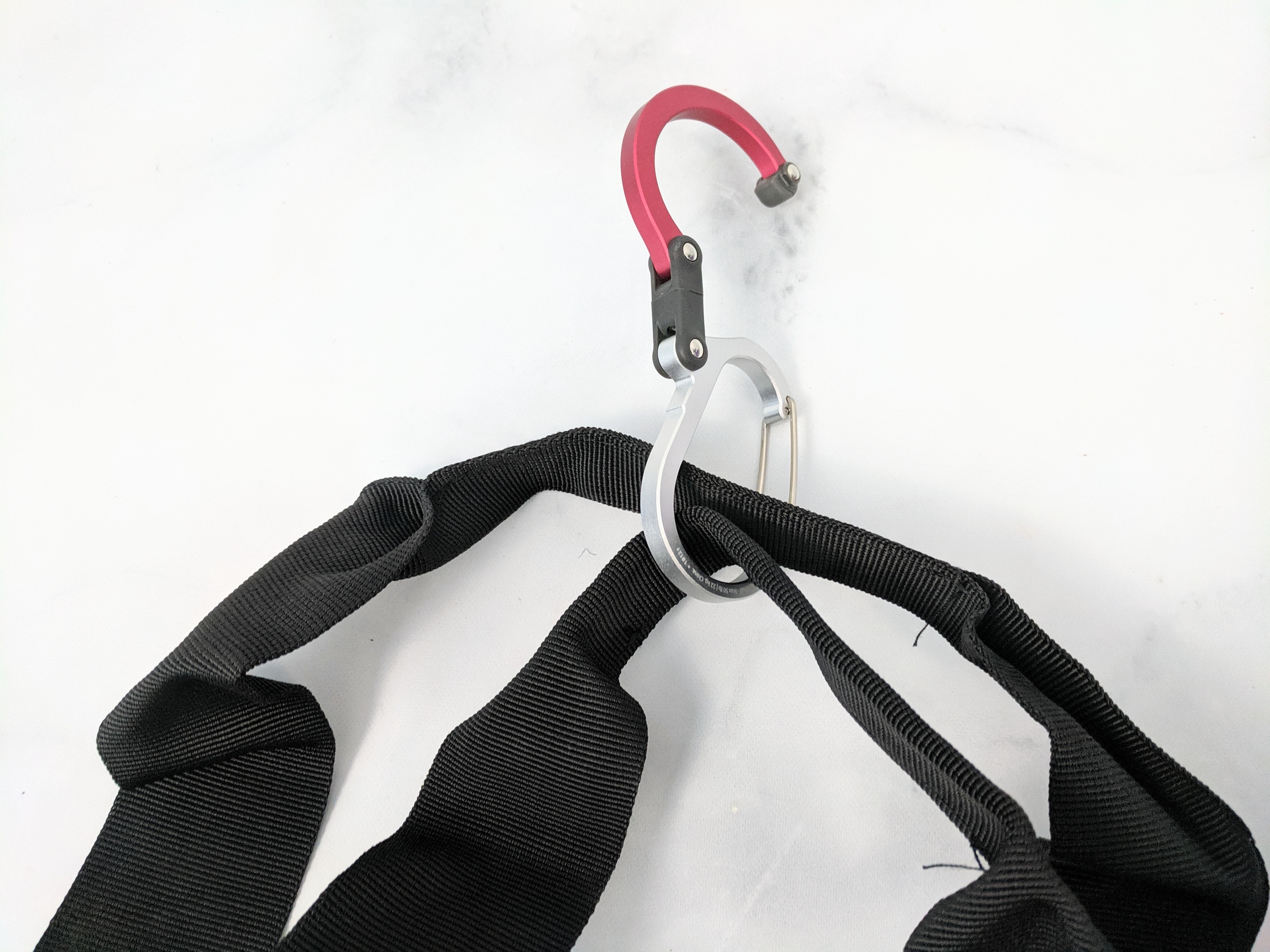 And it works with the duffel bag we received this month!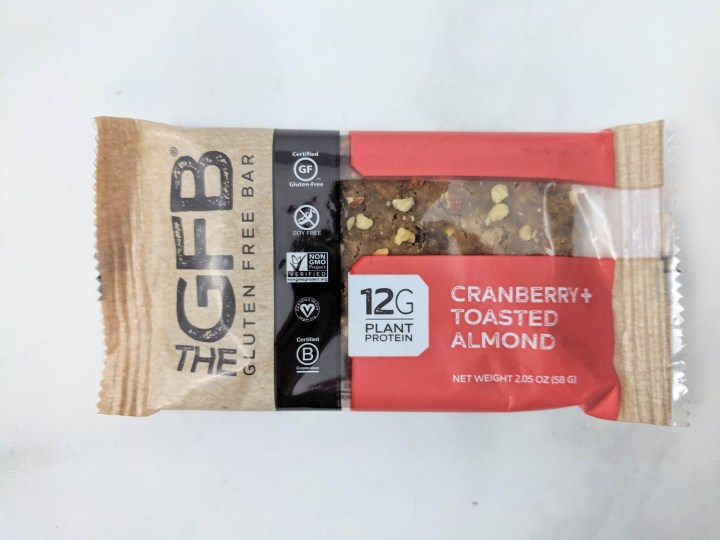 The Gluten Free Bar – Crandberry + Toasted Almond. This bar is certified Gluten Free, Non GMO, Vegan, Kosher. It contains 12g of plant protein (from brown rice and pea) and 4g of fiber. This one will keep you satisfied for a while!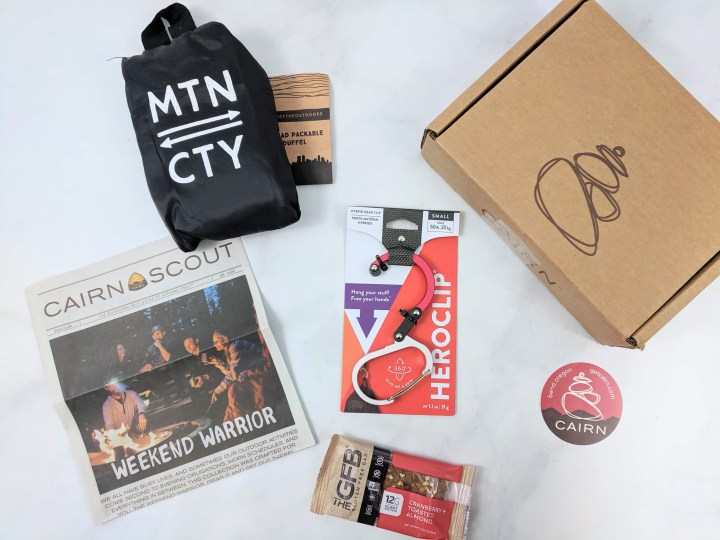 This "Weekend Warrior" was a great box and I really liked that two of the items worked well together and the heroclip is something I will use not only on a weekend getaway, but also at the restaurant to keep my purse from the dirty and wet floor, especially throughout the winter!
What did you think of this month's Cairn box?