BookCase.Club is a monthly book subscription box where you'll receive two hand-picked books in one of eight genres. (For the children's picture book box you'll get four books!) This is an inexpensive book subscription – less than $15 including shipping per month!
DEAL: Save 50% on your first month! Use coupon code CRATE50.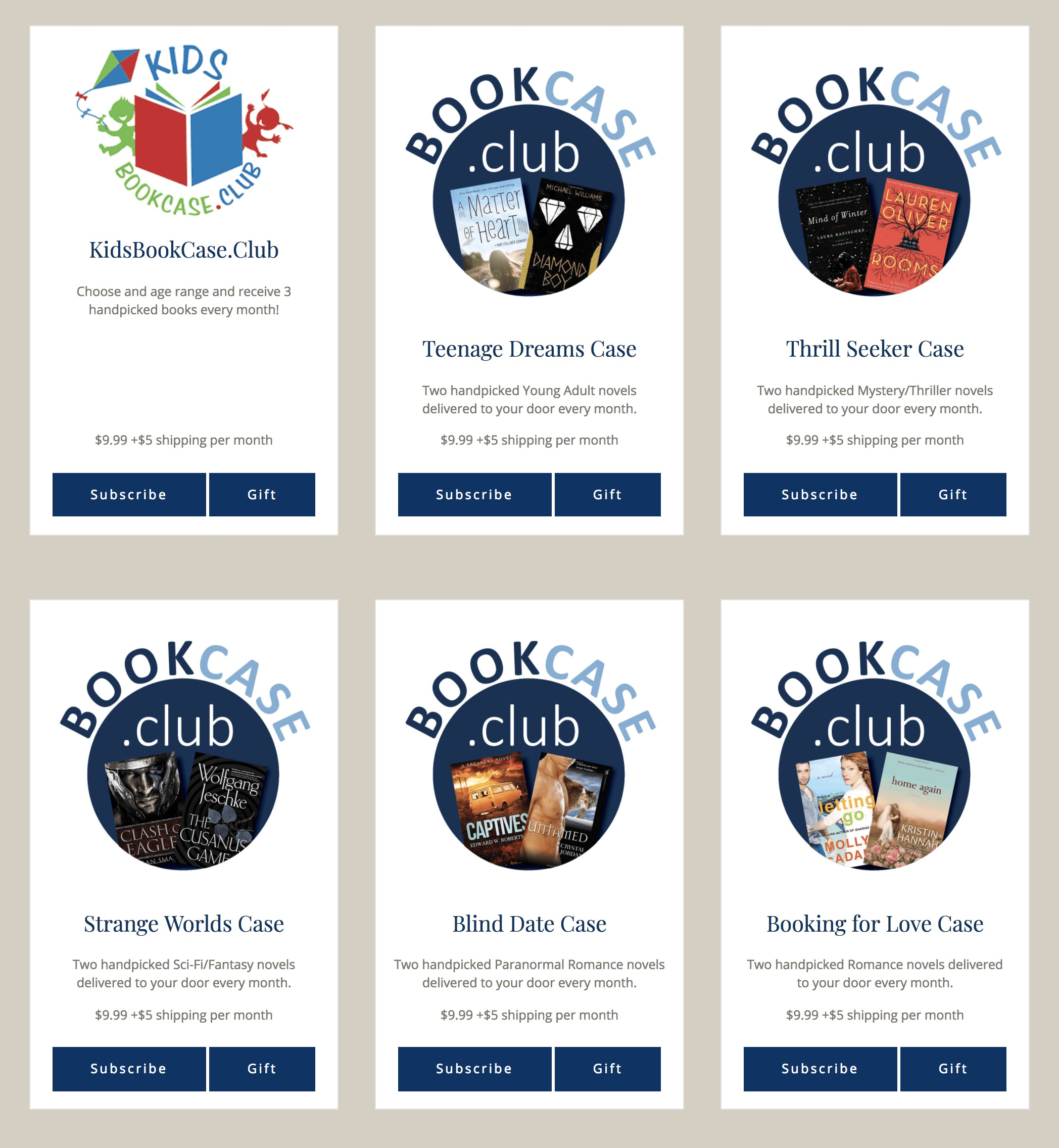 When you sign up, you'll pick the genre. This box is the Thrill Seeker Case!
The books were wrapped with Bookcase.club-printed tissue paper.

This month's Mystery/Thriller books are The Mitford Murders by Jessica Fellowes and The Good Daughter by Karin Slaughter.

Everything in my box!

The Mitford Murders by Jessica Fellowes ($12.49)
"A real murder, a real family and a brand new crime fiction heroine are woven together to make a fascinating, and highly enjoyable, read. I loved it."
―Julian Fellowes, creator and writer of Downton Abbey and Belgravia

The first in a series of thrilling Golden Age-style mysteries, set among the Mitford sisters, and based on a real unsolved murder, by Jessica Fellowes, author of the New York Times bestselling Downton Abbey books.

It's 1920, and Louisa Cannon dreams of escaping her life of poverty in London.

Louisa's salvation is a position within the Mitford household at Asthall Manor, in the Oxfordshire countryside. There she will become nursemaid, chaperone and confidante to the Mitford sisters, especially sixteen-year-old Nancy, an acerbic, bright young woman in love with stories.

But then a nurse―Florence Nightingale Shore, goddaughter of her famous namesake―is killed on a train in broad daylight, and Louisa and Nancy find themselves entangled in the crimes of a murderer who will do anything to hide their secret…

Based on an unsolved crime and written by Jessica Fellowes, author of the New York Times bestselling Downton Abbey companion books, The Mitford Murders is the perfect new obsession for fans of classic murder mysteries.

The back of the book has some good words from other authors that might spark your interest.
The dust jacket also provided a sneak peek on what the story is all about. If you're a follower of the Mitford's family's stories, you will definitely find this one as enticing as well.
If you love murder mystery that is set way back in history, this book is perfect. As the main character, Louisa Cannon escapes from her life of poverty, she will then find herself, along with Nancy Mitford, entangled in a case that happened in broad daylight, the murder of Florence Nightingale Shore.

It's a terrific and engaging mystery that you might resist putting the book down until you finish it!
The Good Daughter by Karin Slaughter ($14.29)
"The Good Daughter is like Law and Order meets The Good Wife." —theSkimm

Instant New York Times Bestseller

theSkimm Book Club Pick!

The stunning new novel from the international #1 bestselling author — a searing, spellbinding blend of cold-case thriller and psychological suspense.

Two girls are forced into the woods at gunpoint. One runs for her life. One is left behind…

Twenty-eight years ago, Charlotte and Samantha Quinn's happy small-town family life was torn apart by a terrifying attack on their family home. It left their mother dead. It left their father — Pikeville's notorious defense attorney — devastated. And it left the family fractured beyond repair, consumed by secrets from that terrible night.

Twenty-eight years later, and Charlie has followed in her father's footsteps to become a lawyer herself — the ideal good daughter. But when violence comes to Pikeville again — and a shocking tragedy leaves the whole town traumatized — Charlie is plunged into a nightmare. Not only is she the first witness on the scene, but it's a case that unleashes the terrible memories she's spent so long trying to suppress. Because the shocking truth about the crime that destroyed her family nearly thirty years ago won't stay buried forever…

Packed with twists and turns, brimming with emotion and heart, The Good Daughter is fiction at its most thrilling.

There is nothing but positive words for the novel, and it adds up to my excitement in reading it.

The dust jacket provided more insight into the story, and just by reading it, I am already feeling the thrill!

It's a story about the good daughter, Charlotte Quinn, who follows the footsteps of her father to become a lawyer 30 years after a tragedy happened to her family that left her mother dead, and her father devastated.

After doing what's right and suppressing the memories of the tragedy on that night, another shocking tragedy causes the nightmares of her past come back, and what really happened that night will soon be unveiled. The twists and turns of the story will leave you at the edge of your seat!
These books are really haunting and thrilling! I love good mystery stories, so they were right up my alley. If you love books like these or even other genres, you can always try subscribing to BookCase.Club and they have exactly the kind of books that you fancy! The books are affordable, and you don't even need to leave the house to score awesome reads from equally awesome authors!
Have you tried BookCase.Club? What are you currently reading?