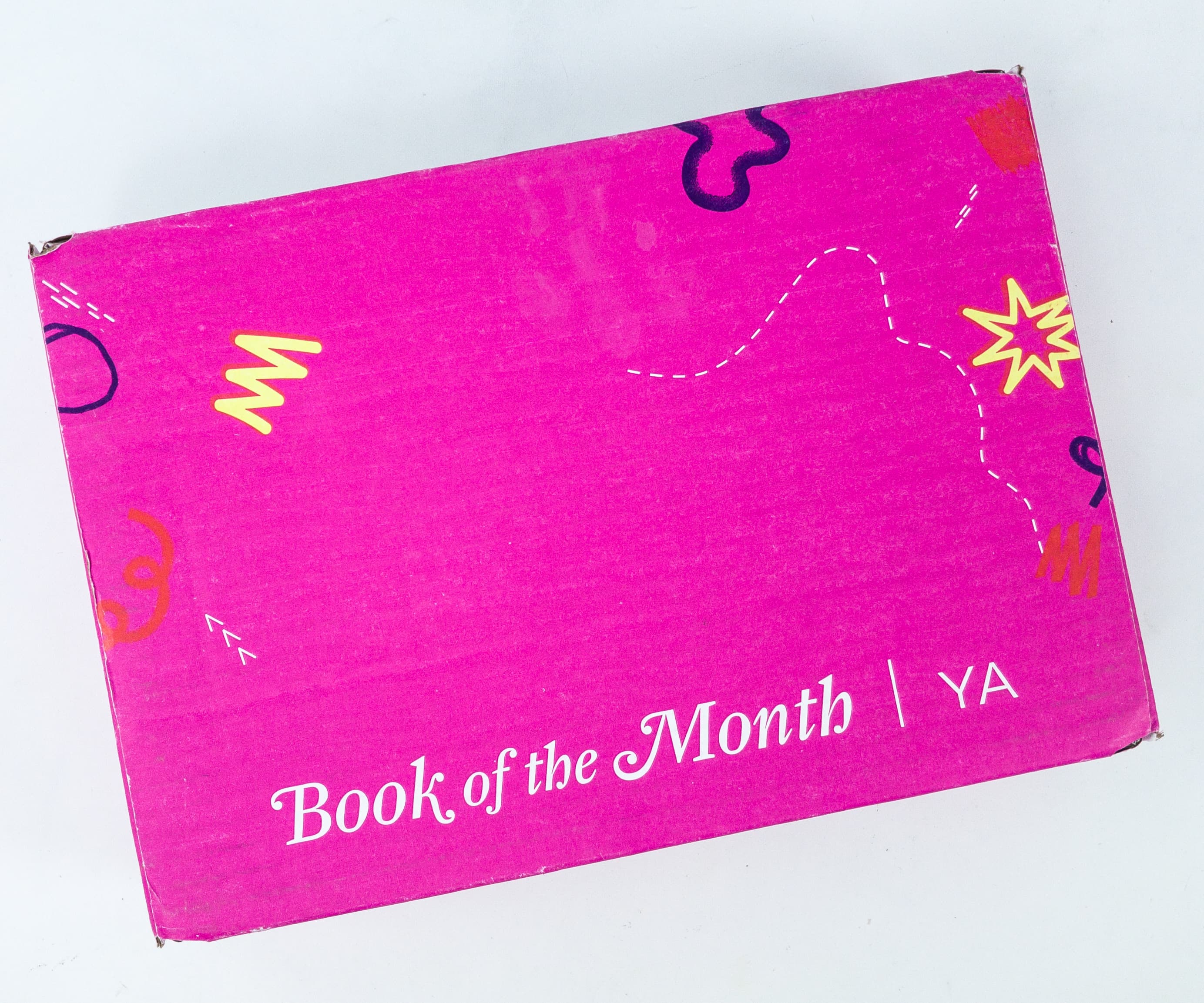 Book of the Month YA is a monthly book subscription for YA fans. They release a list of 5 new YA books every month, and members can select which one they would like to receive. The selection usually includes fresh releases and up-and-coming authors. Expect a lot of YA fantasies, adventures, romances, and coming-of-age stories! Regular monthly membership costs $14.99, and if you wish to add extra books to your box, you can do so for $9.99 each.
DEAL: Book of the Month has a new coupon code to get your first book for $9.99 when you use code GROW at checkout!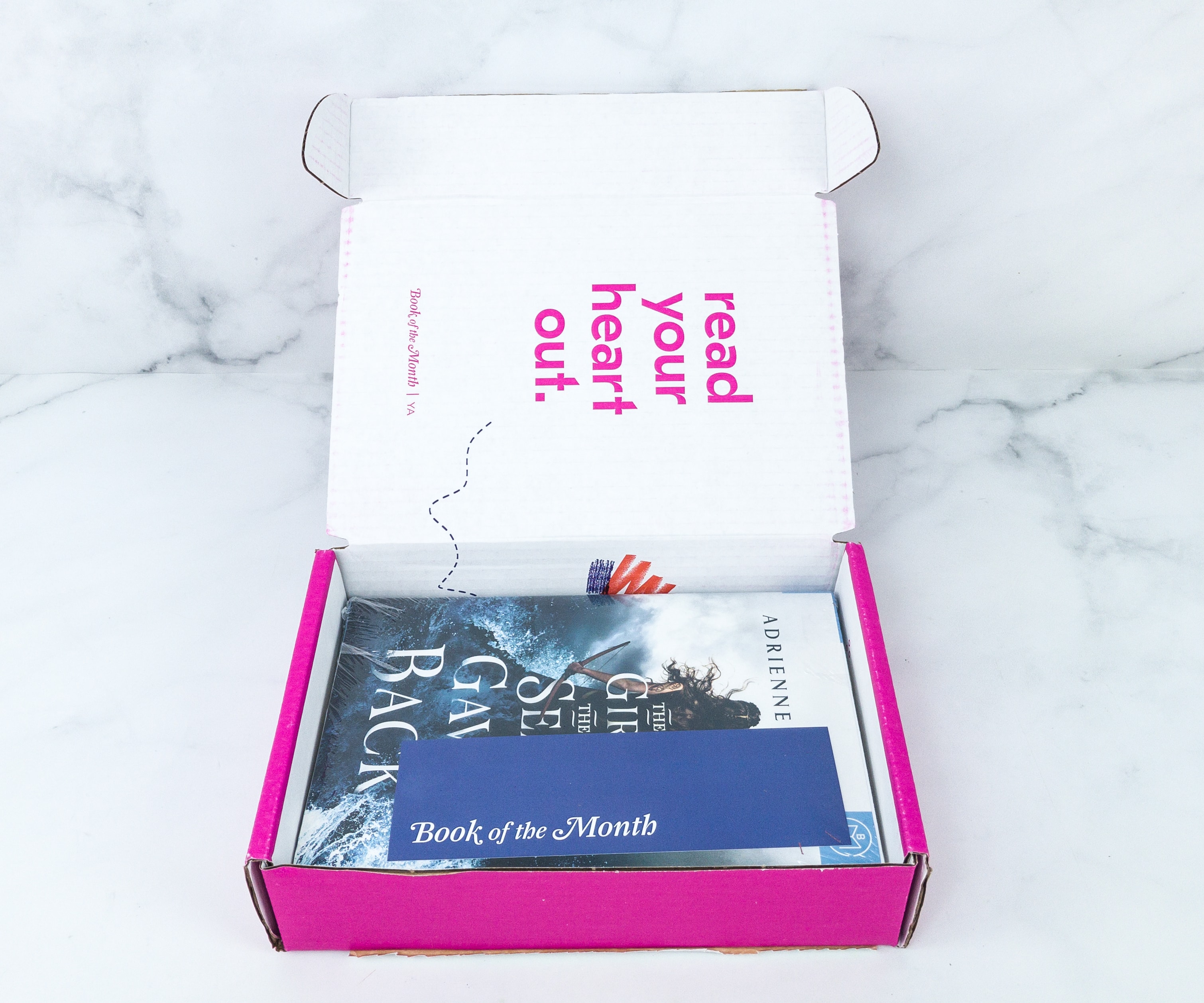 The box itself is in fuchsia pink, and it's so pretty. On the inside flap, it says "read your heart out."
We got YA this month, but there are also other categories available from Book of the Month!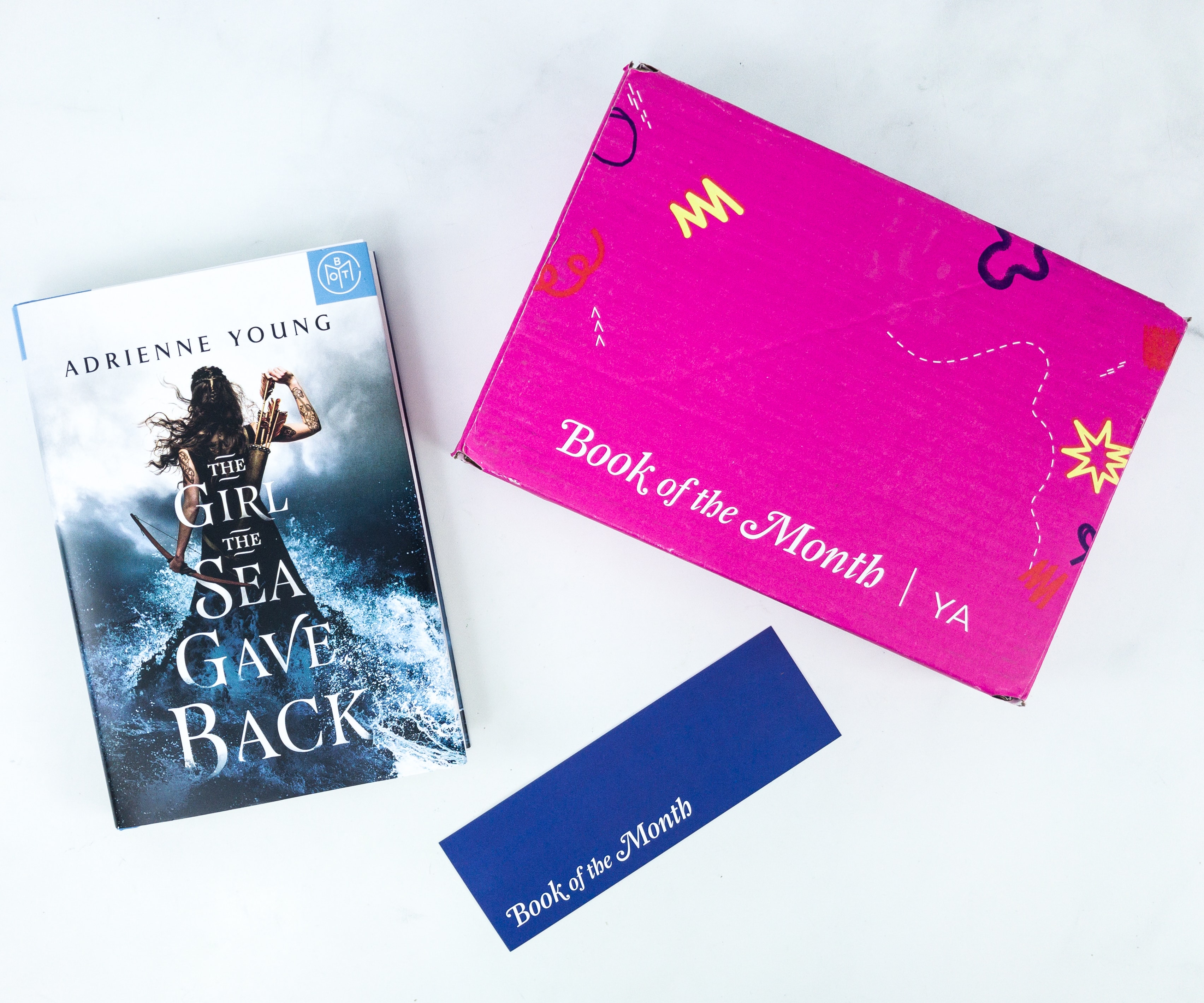 Everything in my box!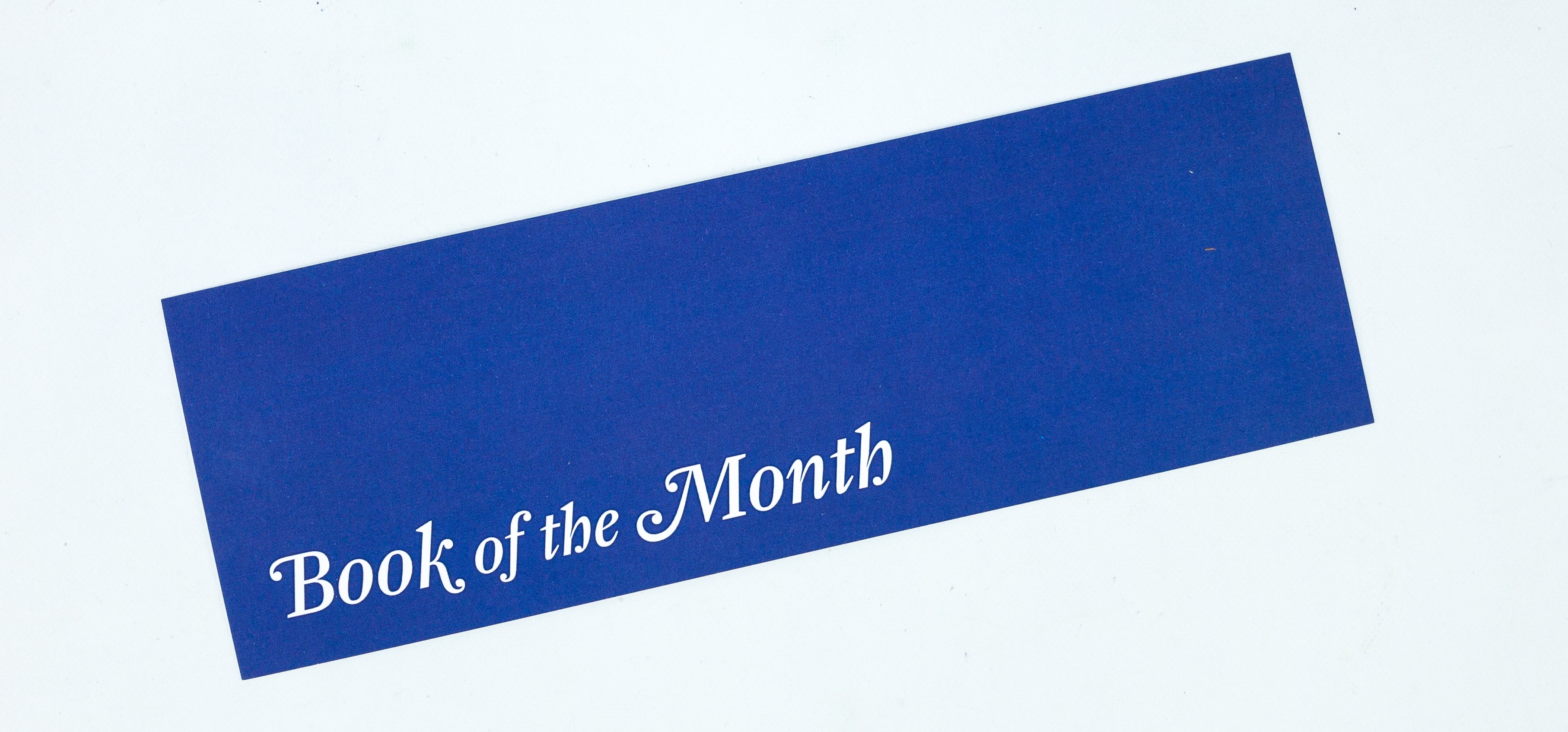 They included a blue bookmark featuring the subscription box name.
The Girl The Sea Gave Back by Adrienne Young ($13.39)
From Adrienne Young, New York Times bestselling author of Sky in the Deep, comes her new gut-wrenching epic The Girl the Sea Gave Back.

For as long as she can remember, Tova has lived among the Svell, the people who found her washed ashore as a child and use her for her gift as a Truthtongue. Her own home and clan are long-faded memories, but the sacred symbols and staves inked over every inch of her skin mark her as one who can cast the rune stones and see into the future. She has found a fragile place among those who fear her, but when two clans to the east bury their age-old blood feud and join together as one, her world is dangerously close to collapse.

For the first time in generations, the leaders of the Svell are divided. Should they maintain peace or go to war with the allied clans to protect their newfound power? And when their chieftain looks to Tova to cast the stones, she sets into motion a series of events that will not only change the landscape of the mainland forever but will give her something she believed she could never have again―a home.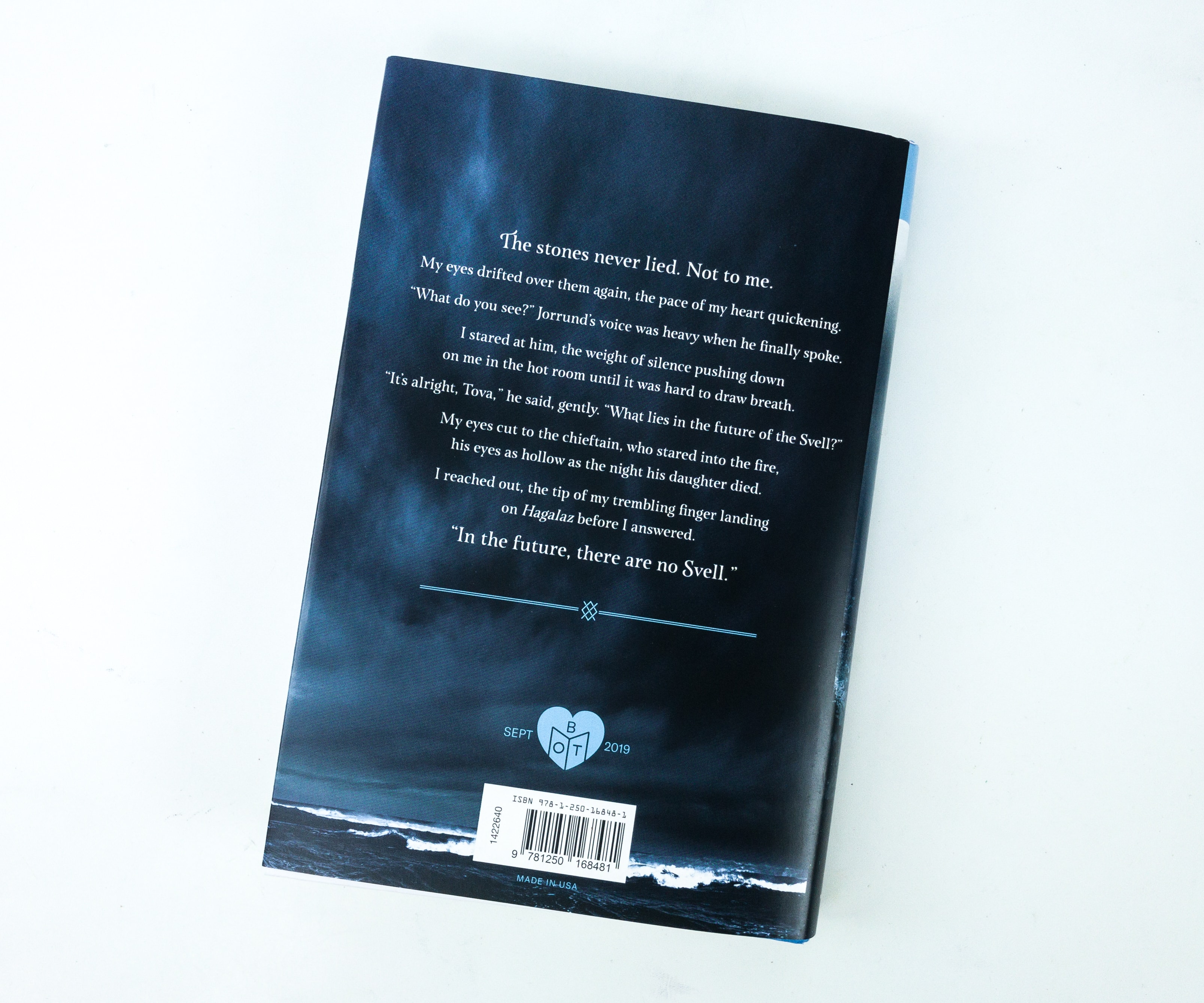 It's a YA fantasy with elements of historical fiction. We've read the author's previous work, Sky In The Deep, and we loved it, so we're really excited about this one!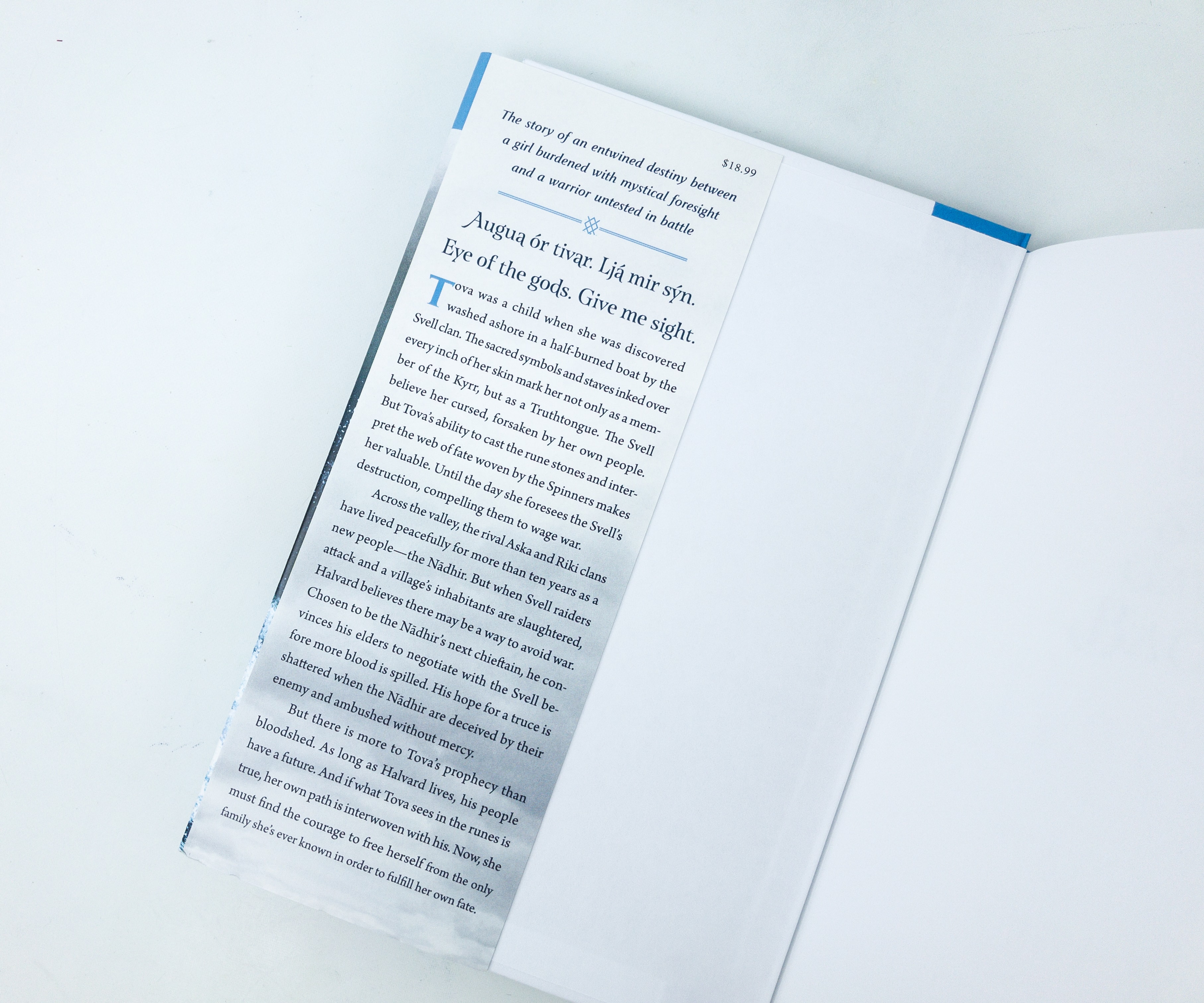 Like other hardbound books, the inside flaps of the cover includes a sneak peek of the story.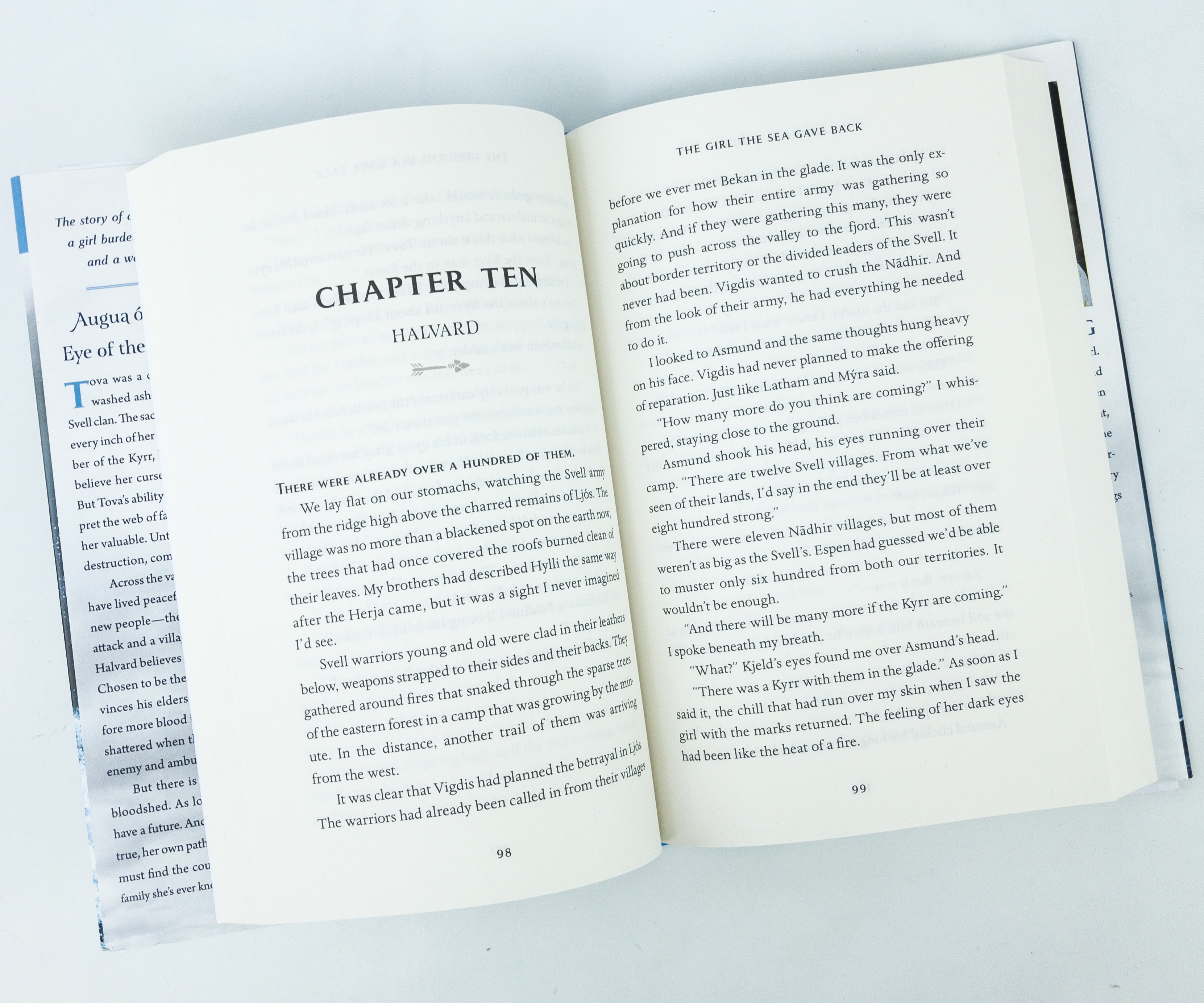 This is a standalone novel, but the worldbuilding is still connected to Sky In The Deep because its story takes place 10 years later.
The prose flowed seamlessly. The pacing might be slow in the beginning but it progressed beautifully. The author does a good job of creating realistic characters and relationships. If you loved Adrienne Young's last book or you just like Norse tales in general, this one's worth a read!
We can't help but get excited whenever a Book of the Month YA box arrives! This month, our pick is a fantasy YA, and it didn't disappoint. It's an engaging story that kept us hooked until the last page. For fellow YA lovers, this book is a must-try! You can select a book every month, so you're sure that what you'll receive is something you'll actually read. This is also a great subscription if you want to know more authors or just to get your hands on the freshest reads. In case you're not into YA, make sure to check out their other book offerings!
What do you think of this month's book selections?