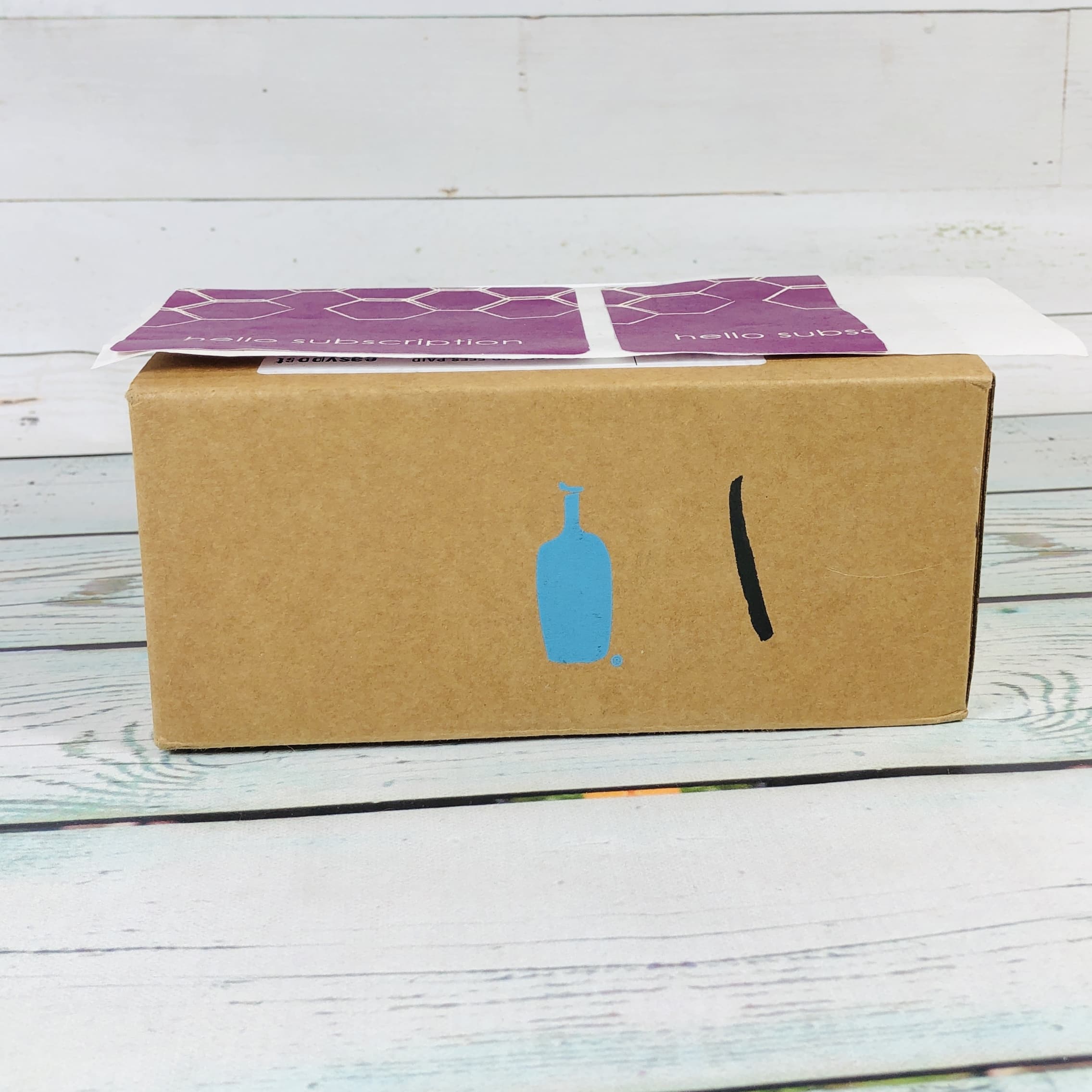 Blue Bottle Coffee is a coffee subscription with multiple options to suit your coffee needs. You can choose from blends, single origins, or even espresso and they are roasted and shipped within 48 hours of ordering! You can order a half, standard, double, or triple sized bag of beans. The prices vary a bit depending on your coffee selections – my August coffee was $15 + $5 flat-rate shipping.
DEAL: Get a free trial when you use this link, no coupon code needed!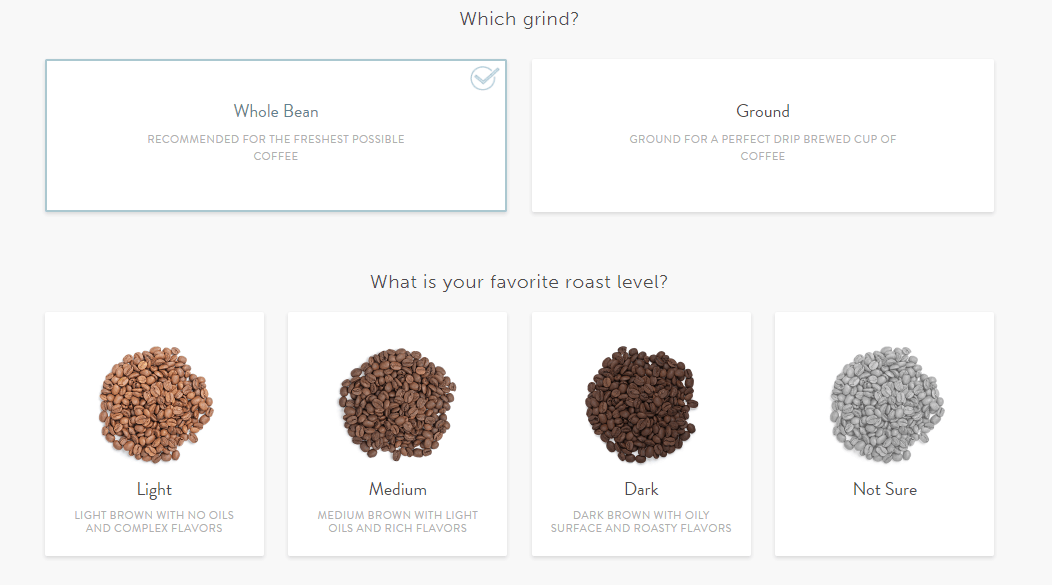 You can start by choosing what type of coffee  you want – ground or whole bean. Plus let them know what roast level you prefer, how you plan on preparing your coffee, do you drink it black or with additions, how much coffee you make at home, etc. There were 10 questions in all!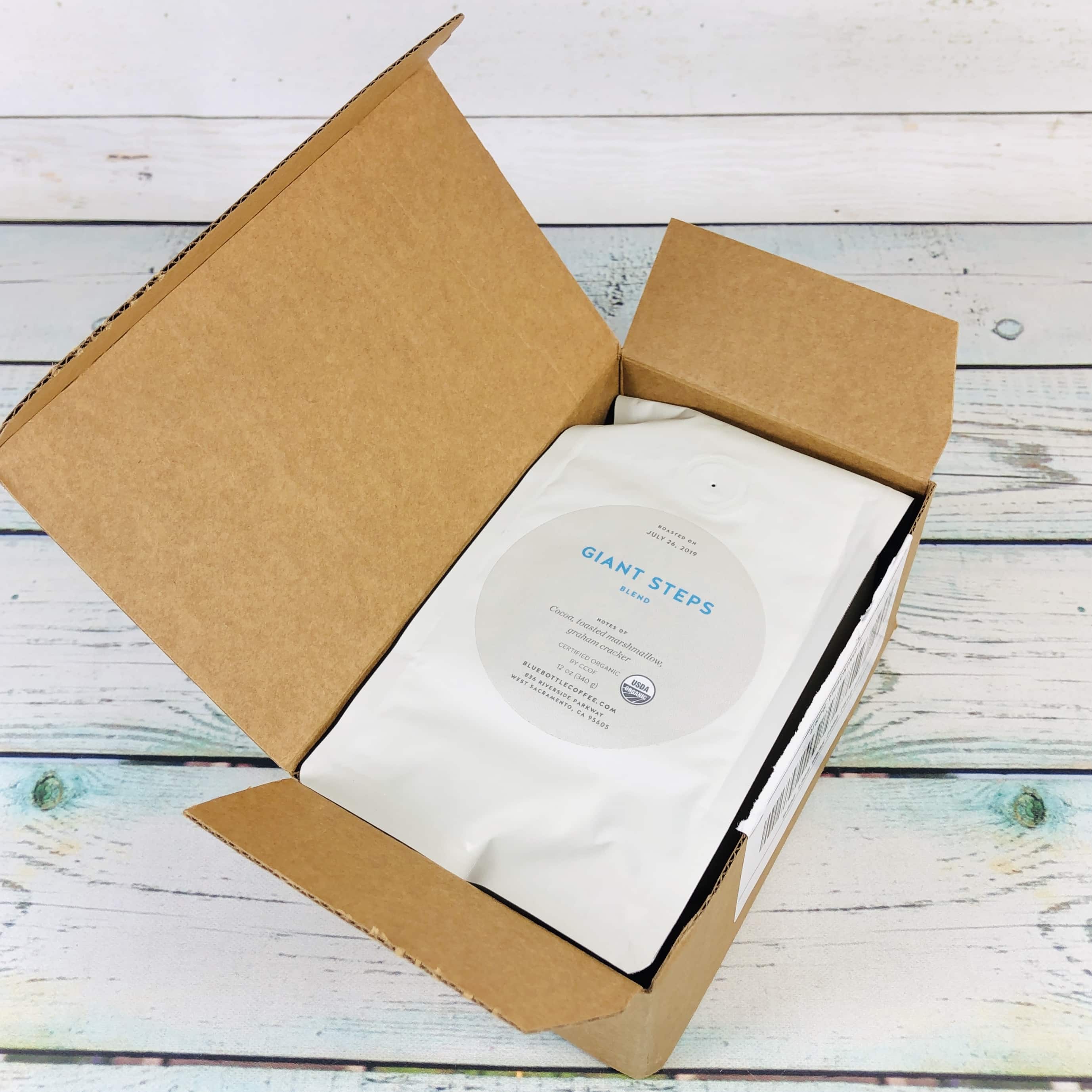 Subscribers can choose from among Origins, Blend, Espresso, or one of the 8 specialty subscriptions available, as well as change the frequency and amount of coffee to be received in each shipment.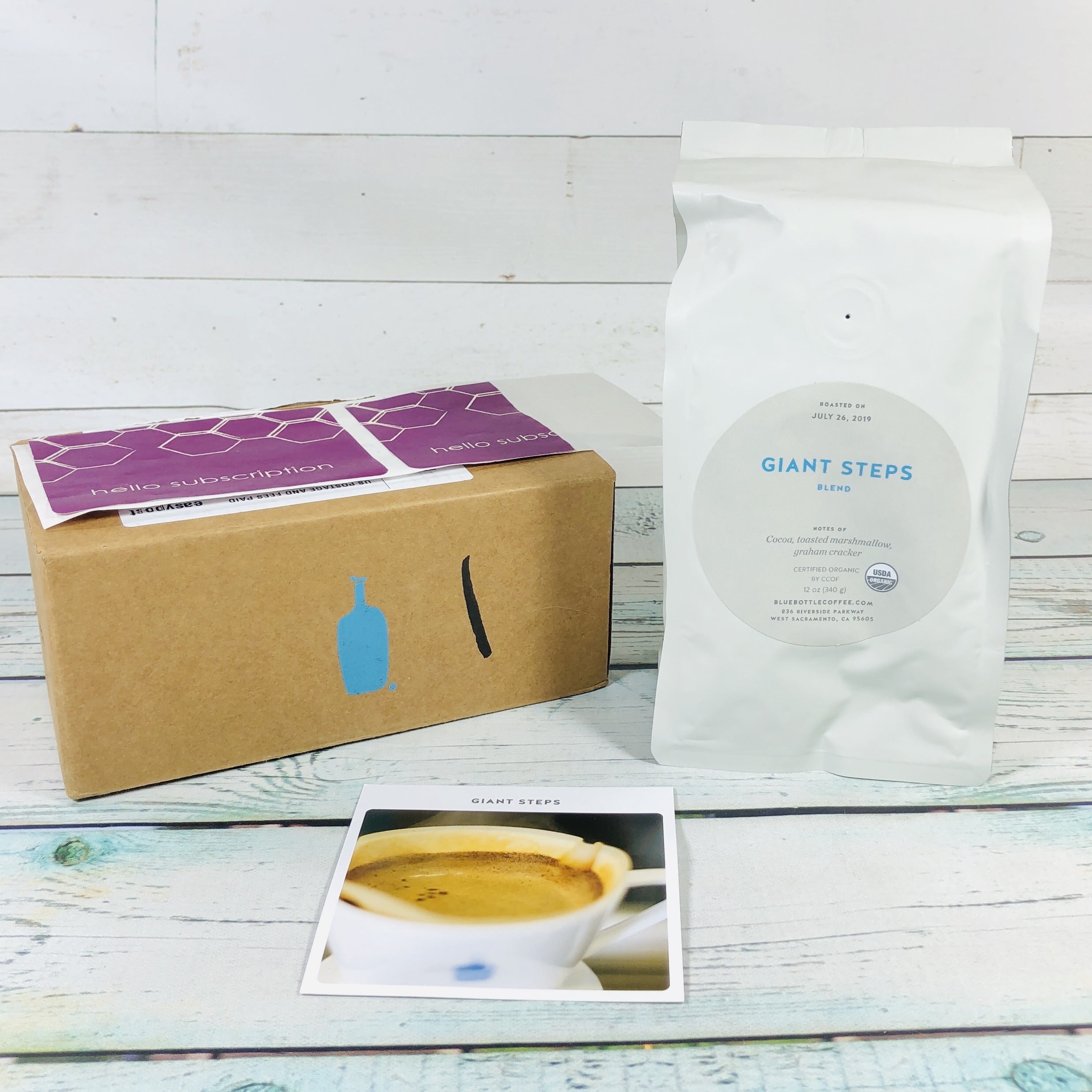 Everything in my August 2019 box!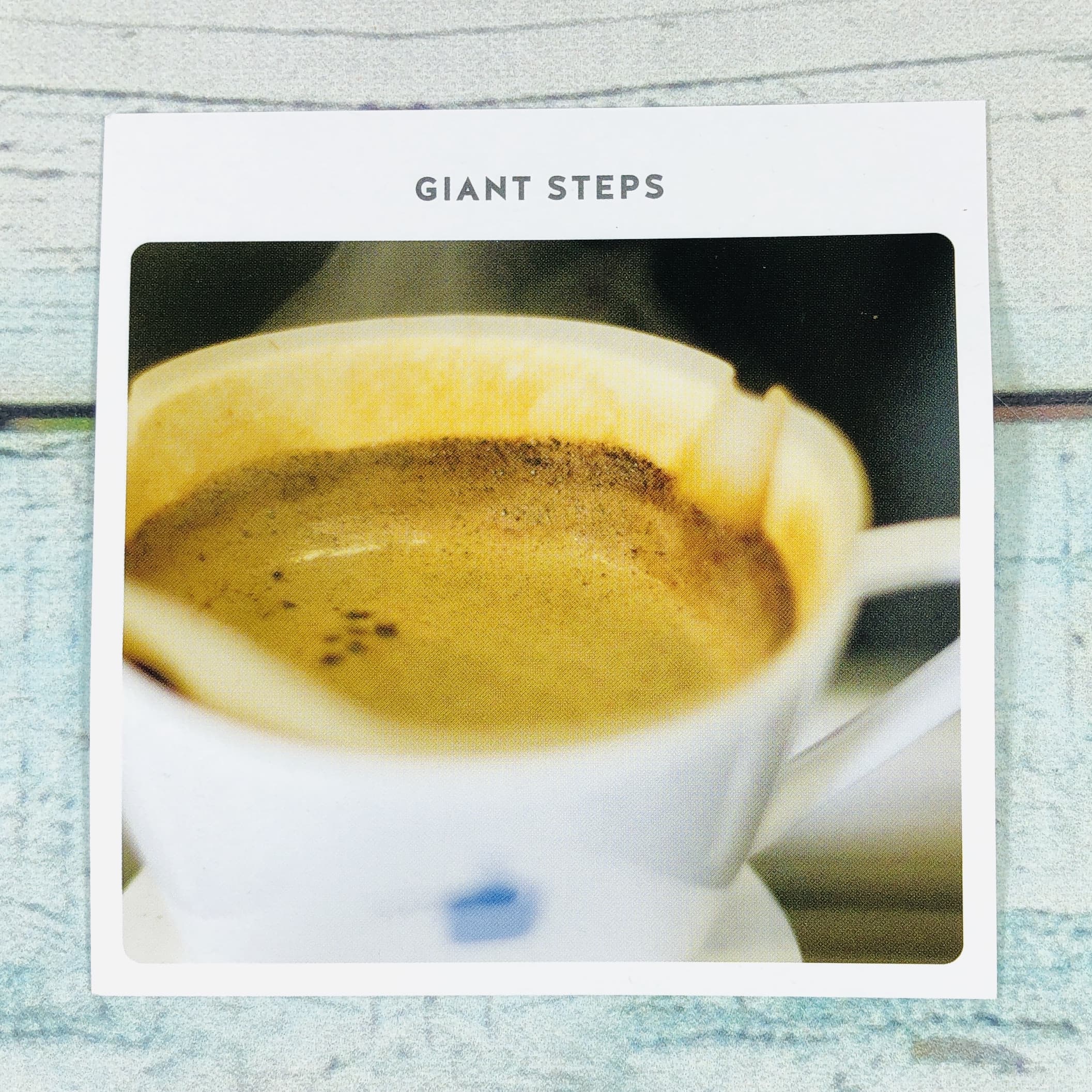 The coffee I received based on my answers was GIANT STEPS!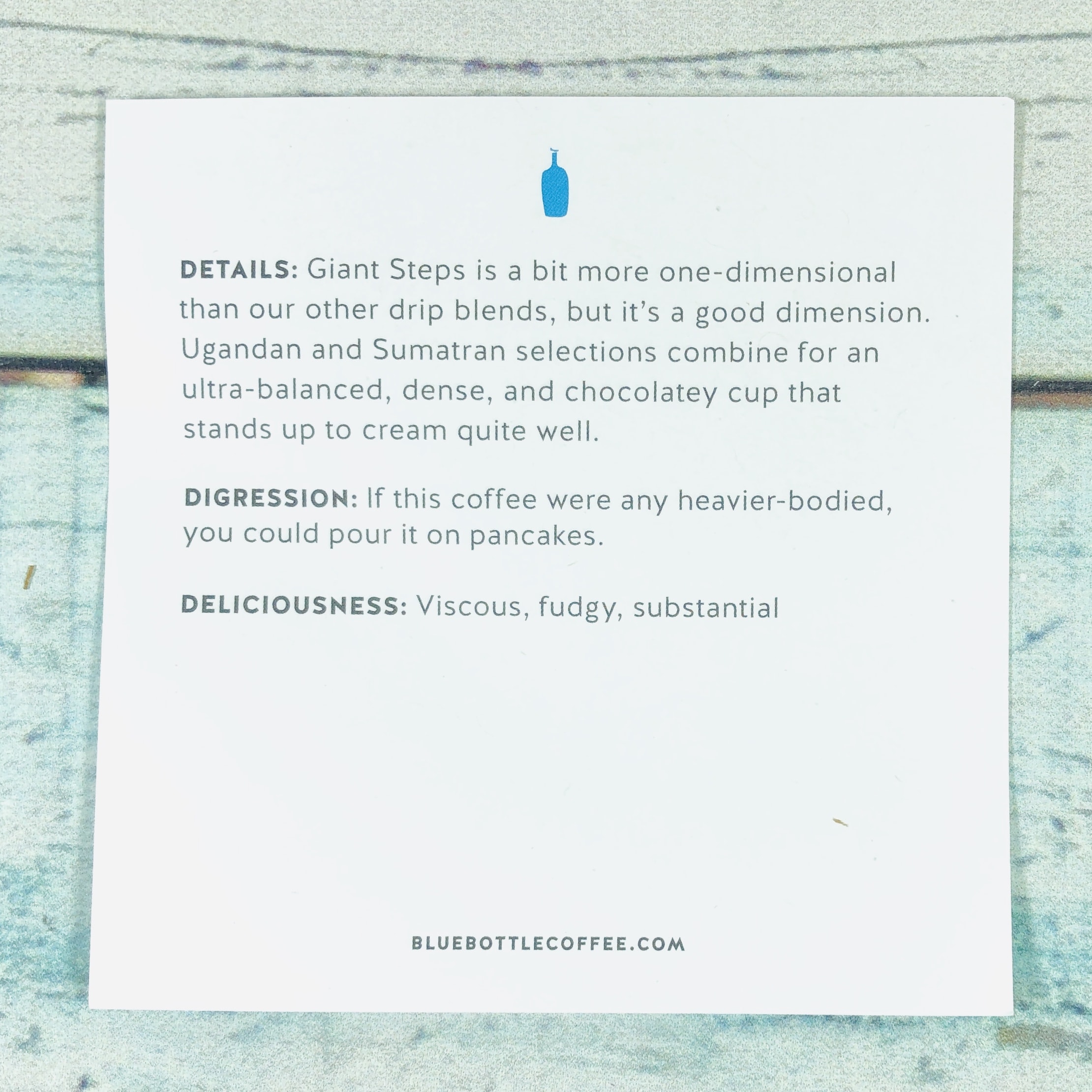 Blue Bottle Coffee's notes do a great job of laying out the growing conditions and peculiarities of each coffee. More than any other coffee subscription, Blue Bottle tries to capture the feel and essence of its coffees rather than declaring flavor notes with absolute authority, but they do give you a good place to start. The tasting notes are usually pretty accurate.
Blue Bottle Coffee Giant Steps Blend ($17) is a blend of beans from Uganda and Sumatra. These beans are certified organic.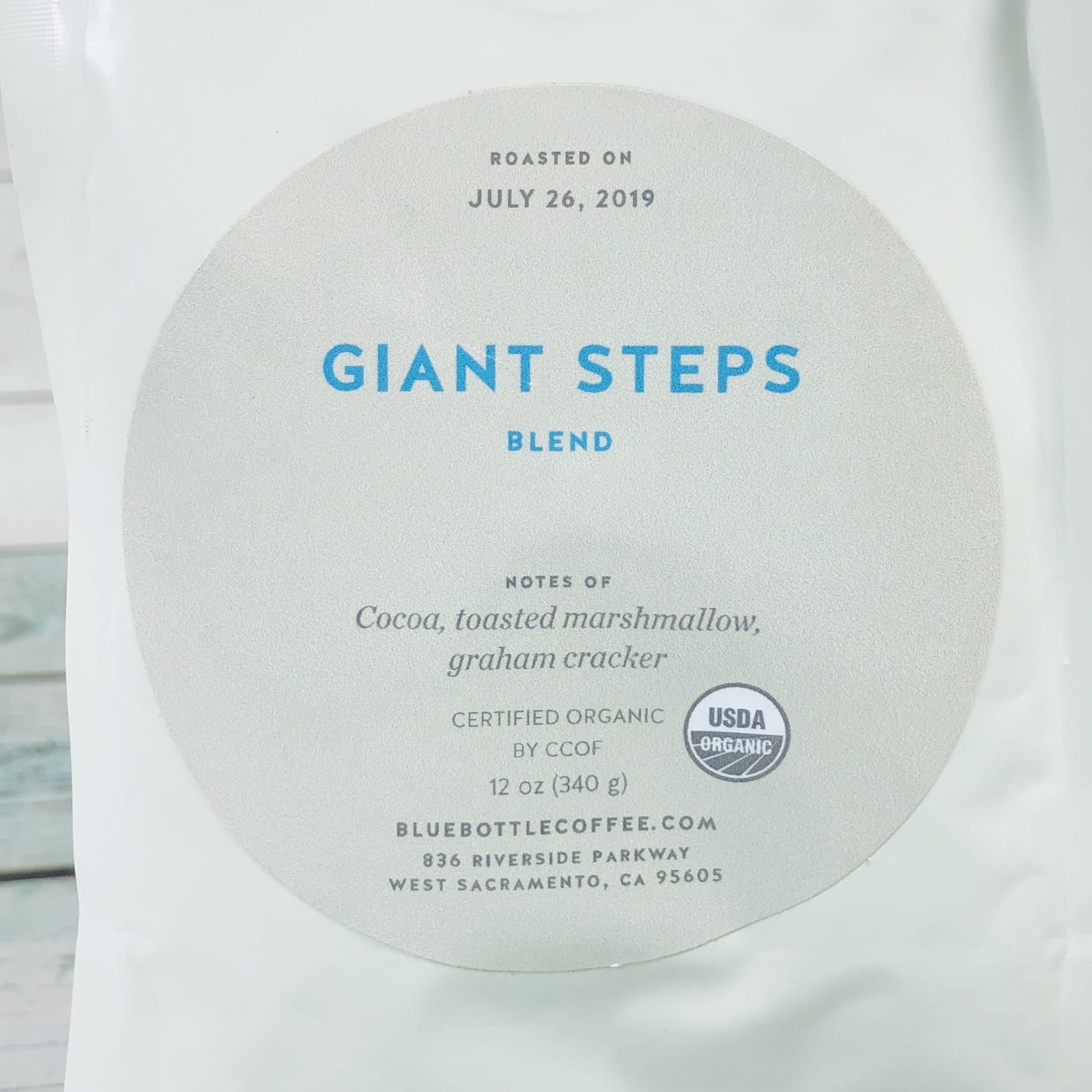 I received the blend just days after the beans were roasted and was intrigued by the tasting notes.
Just wanted to show you that the bags are sealed and you need to pull off the zipper to access your coffee. You can reseal the bag afterwards, just like a Ziploc bag.
The beans had some of those oils on them. The tasting notes were right on track and this turned out to be a solid cup of coffee. The beans were easy to grind using a hand grinder. My daughter brewed this using a drip coffee maker and she gave this blend an 8 out of 10.
Blue Bottle is a great way to get your hands on some fresh roasted coffee beans or ground coffee. The coffee ships just after being roasted so you know it's very fresh. The aroma upon opening a bag is heavenly. You can always tweak your answers if you would like to try something new and you can rate previous shipments to help Blue Bottle figure out what types of coffee you prefer.
Are you getting Blue Bottle Coffee?