Birchbox is a beauty sample subscription box that sends 5 new items to test out each month so you can try before you buy. Birchbox is $15 a month, or sign up for longer terms and save a buck or two per month. Birchbox lets you choose a monthly sample during selection time or you can let Birchbox decide. You can also pick a pre-curated box and from now on they are supposed to have at least two different curated boxes to choose from (September had 4 different curated box choices). This is a review of a curated box.
NOTE: You can read all about the recent changes, including pricing structure and ACE prices.
DEAL: Use one of these offers for a luxe freebie with your subscription – just visit Birchbox and use the code!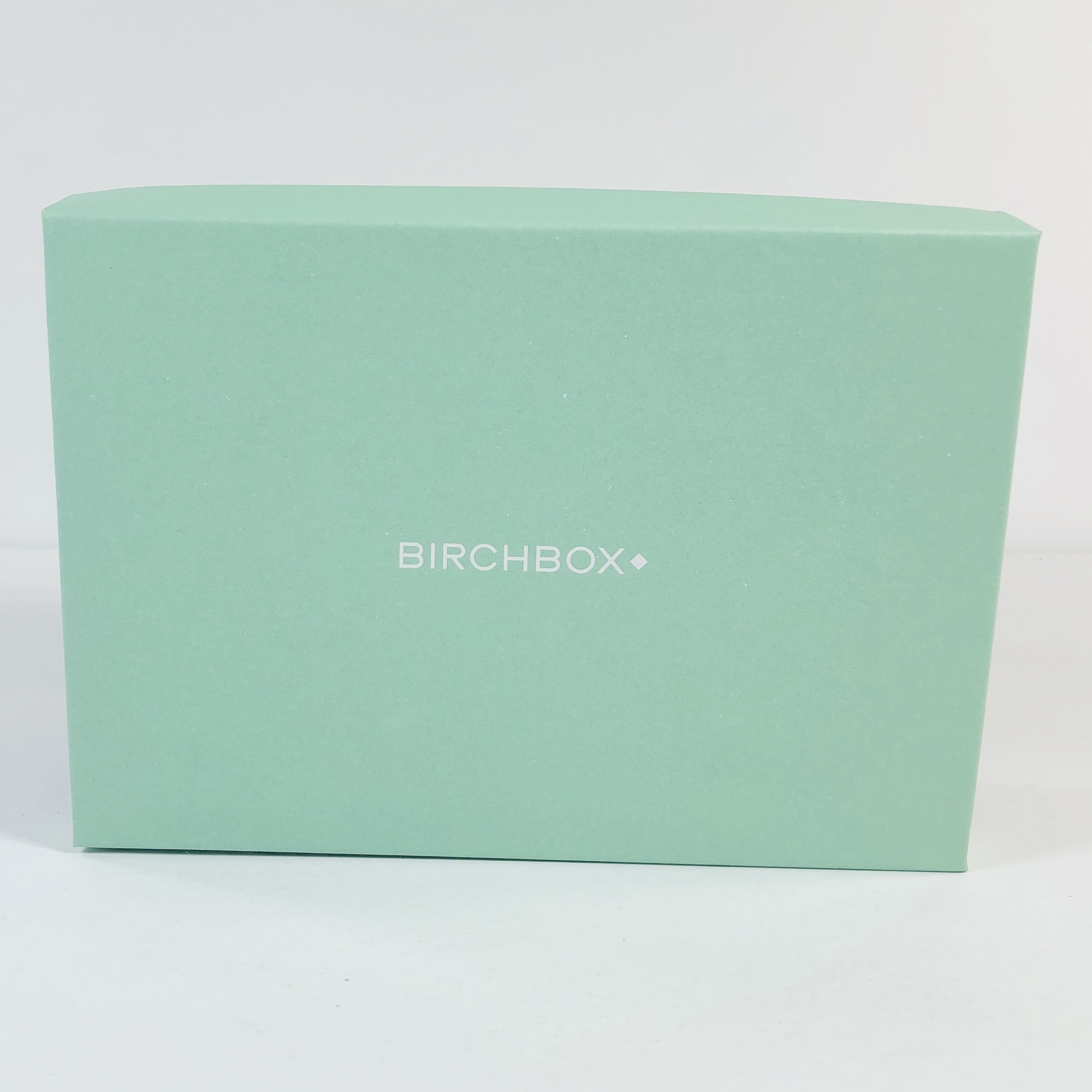 Birchbox sends the cutest boxes and I have them all over my dresser, corralling beauty products. For September Birchbox sent plain boxes but they also sent a sheet of stickers so you can decorate your box however you like!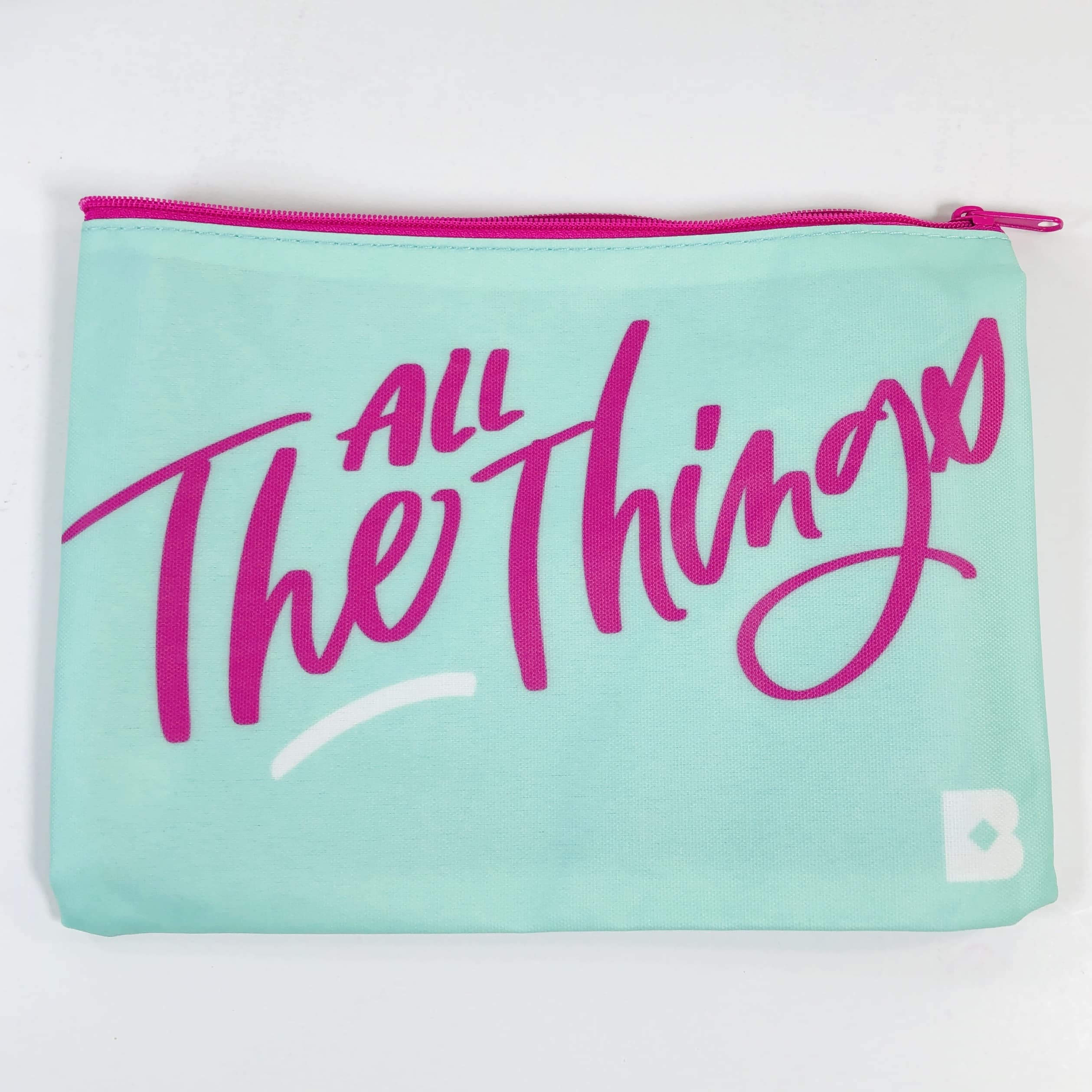 They also sent a surprise bonus makeup bag. The bag is about 8.25″ x 6″ and looks like it would be easy to wash off in case something spilled.
The front is light blue and the back is a darker shade and the accents are in hot pink and white.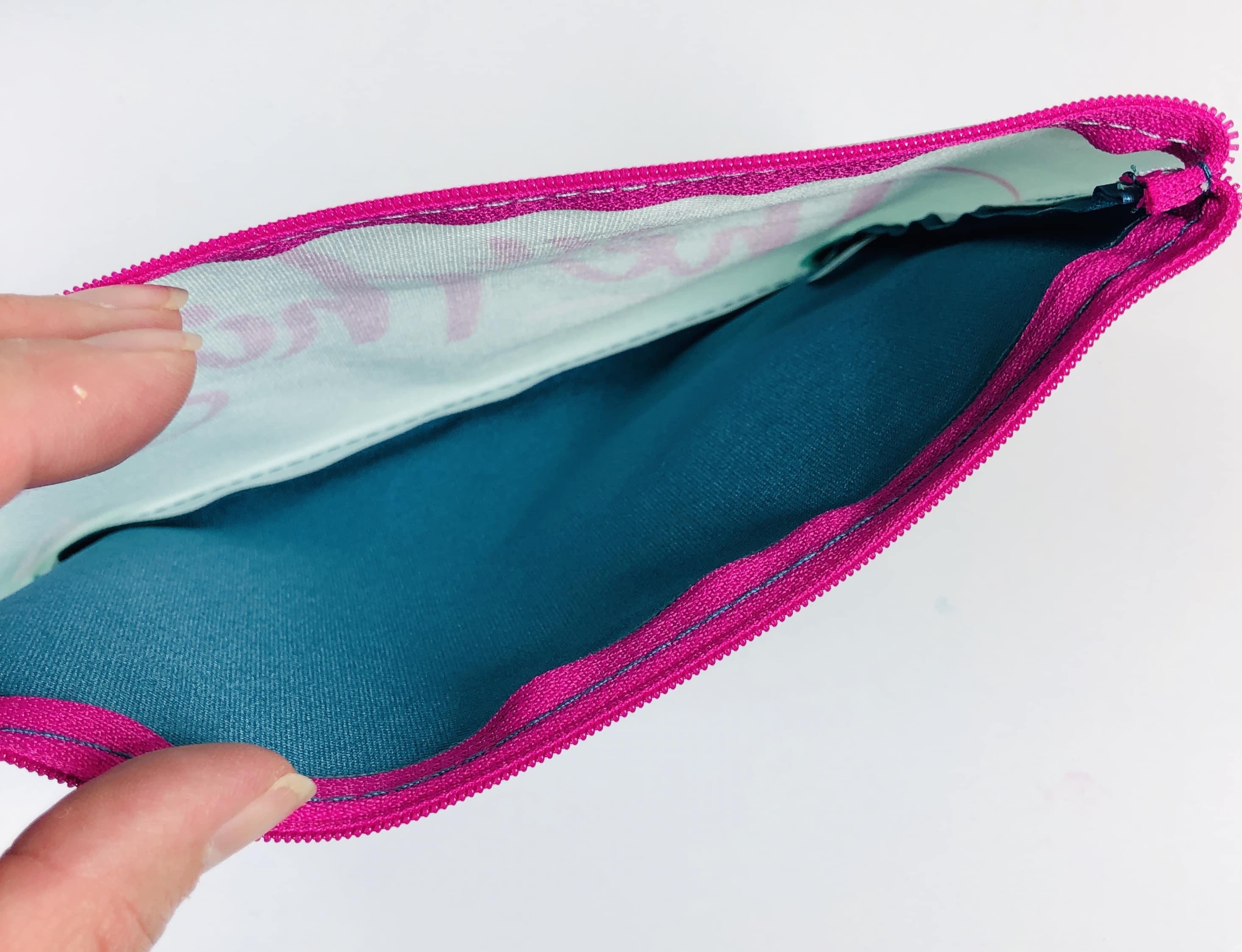 Here's a peek at the inside.
I received a card that stated that September is customer appreciation day all month long.
The information card gives brief details on each item as well as the price if you were to buy the full size. Keep in mind that Birchbox sends a variety of product combos each month and your box may vary from mine.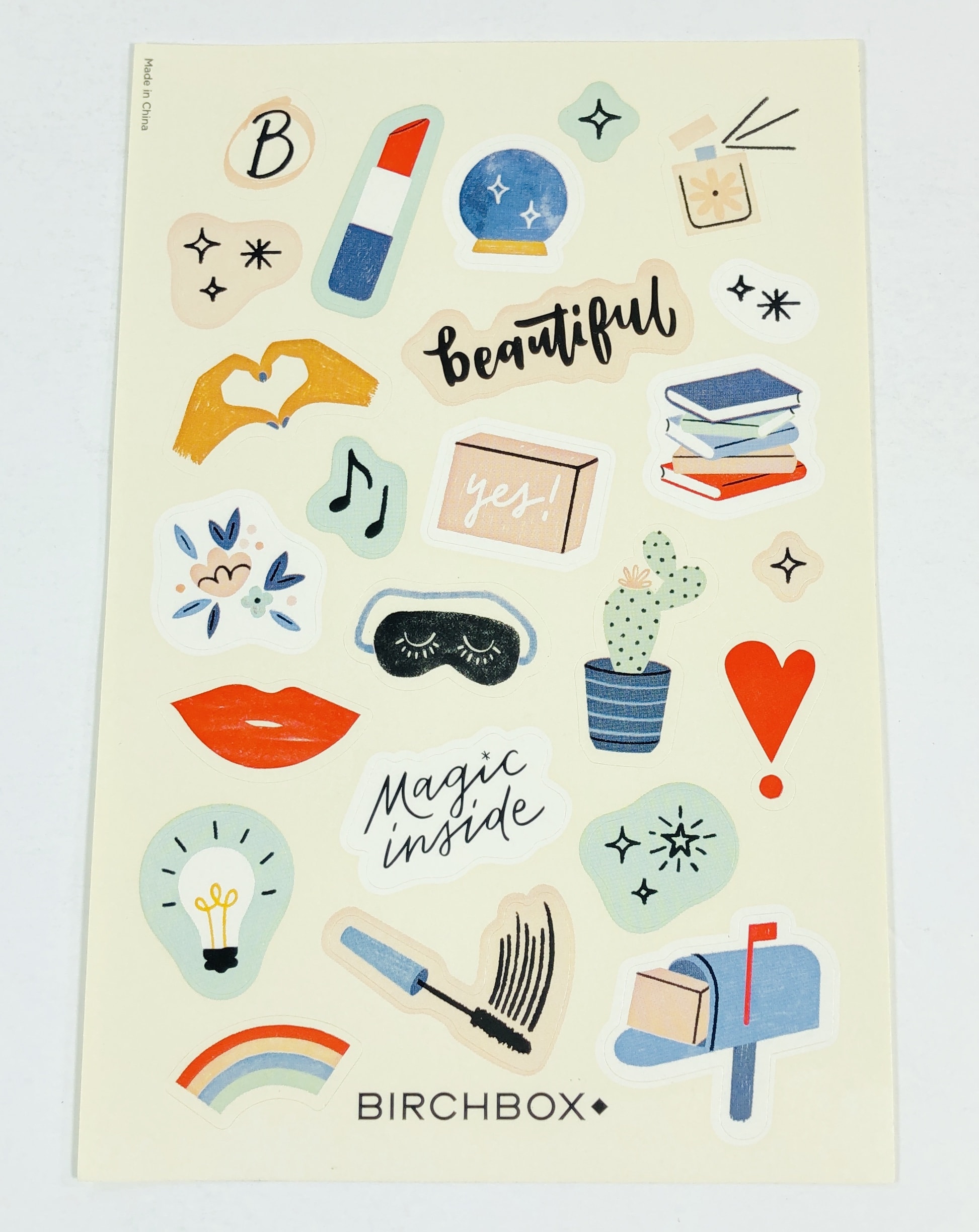 We also received bonus stickers, which can be used to decorate your planner, calendar, or Birchbox box!
If you happen to make a purchase in the Birchbox online shop, don't forget to check for free gift with purchase codes.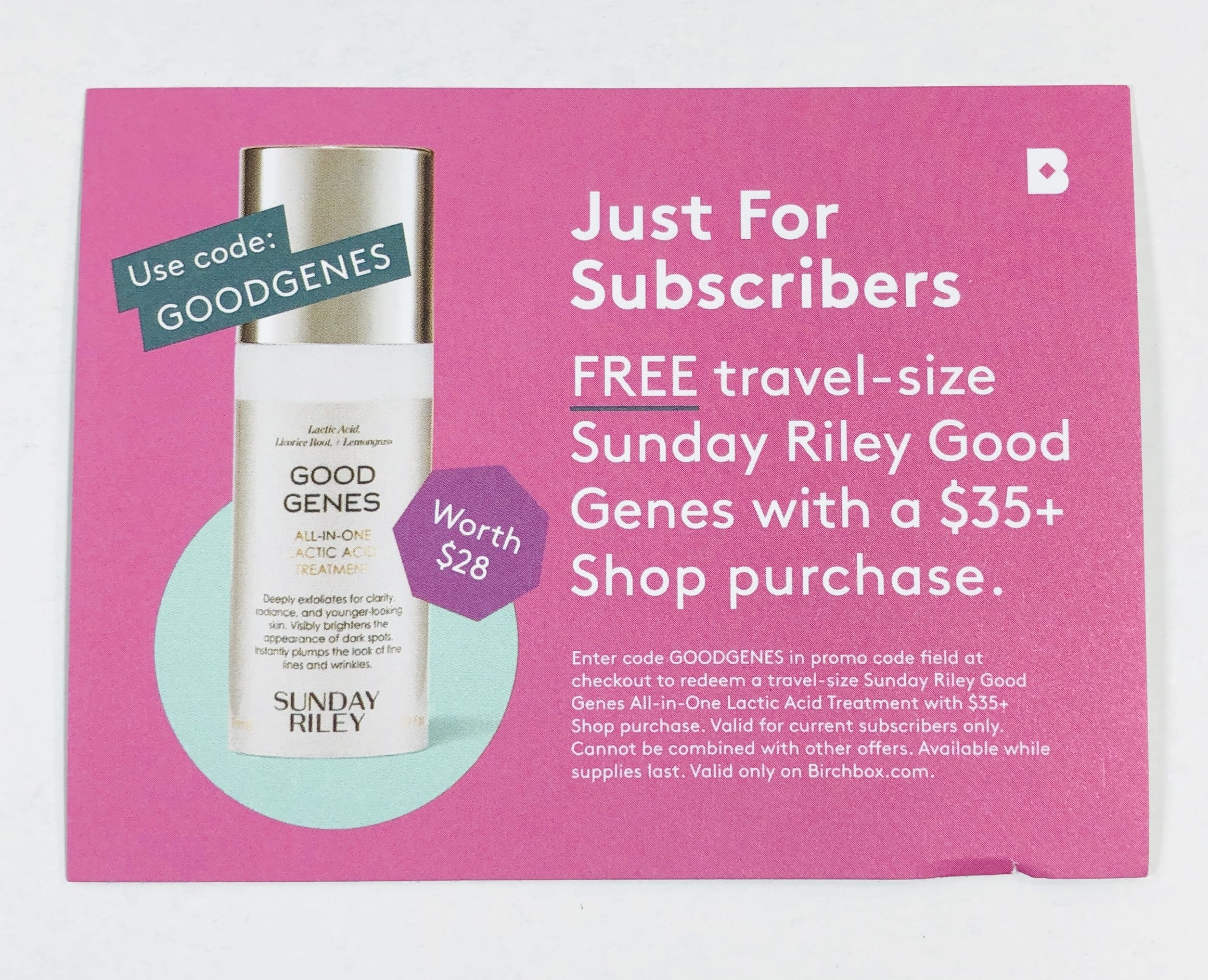 Here's a code that can be used by all BB subscribers.
I filled out a profile when I joined so I could let Birchbox know which types of items I would like to receive, plus I selected my skin type, hair type, and other info so they could send products that work for me. Of course, when you choose a curated box then you get what was promised, with nothing chosen based on your profile.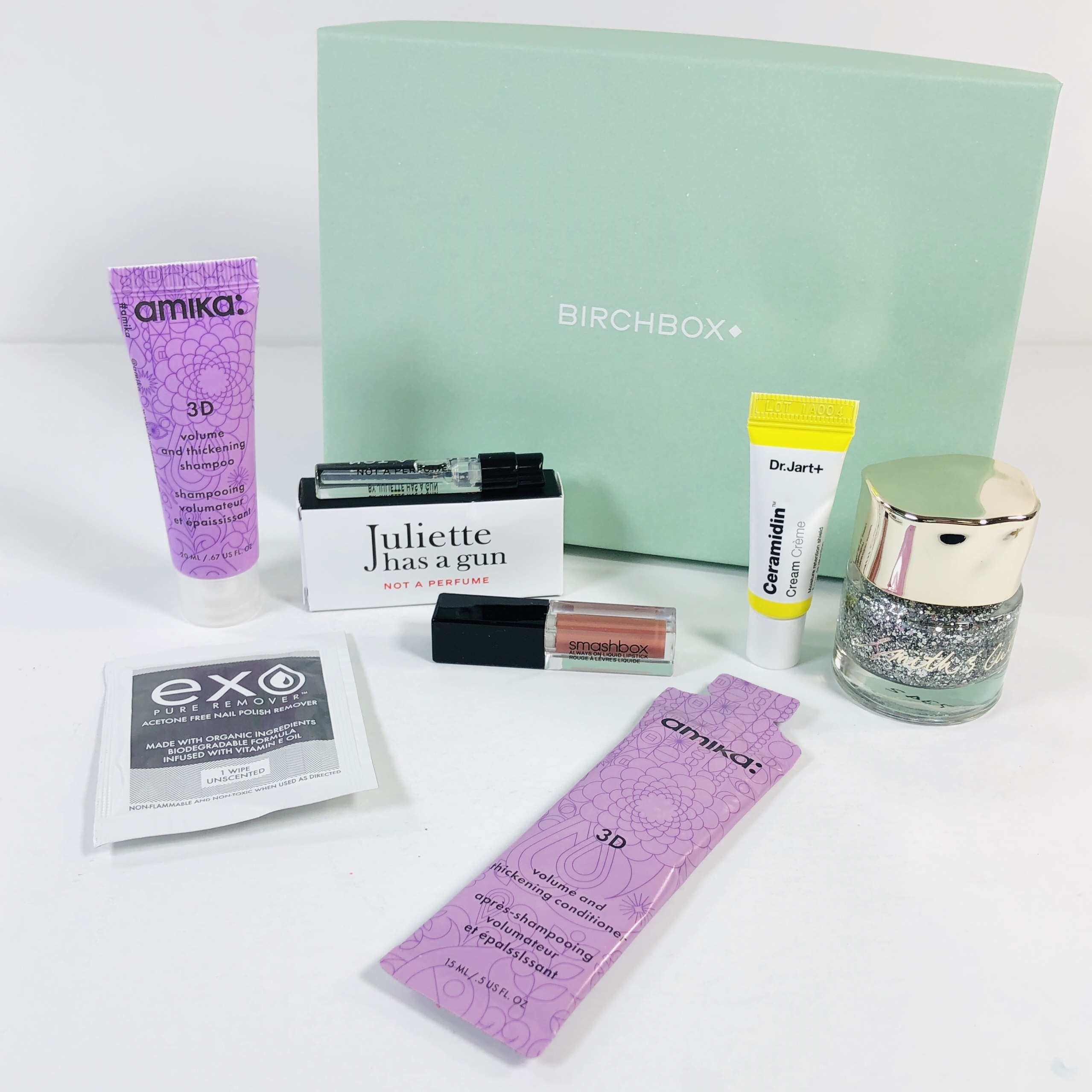 Everything in my box! I went with Curated Box #2 – Join The Party!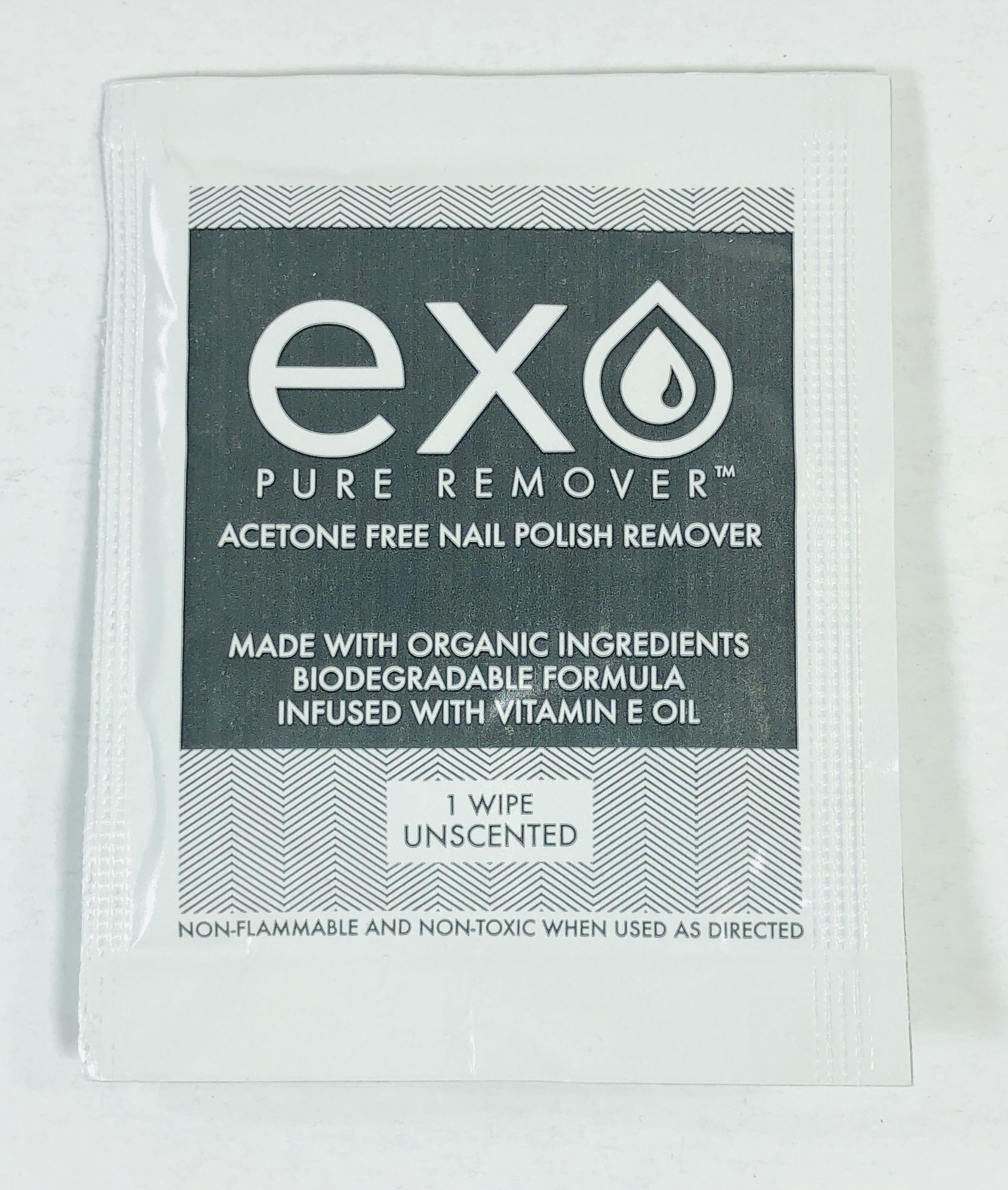 EXO Pure Remover Nail Polish Remover Wipe ($1.20) I don't currently have polish on my nails so I haven't tried this yet but I do like the convenience of having a portable polish remover packet.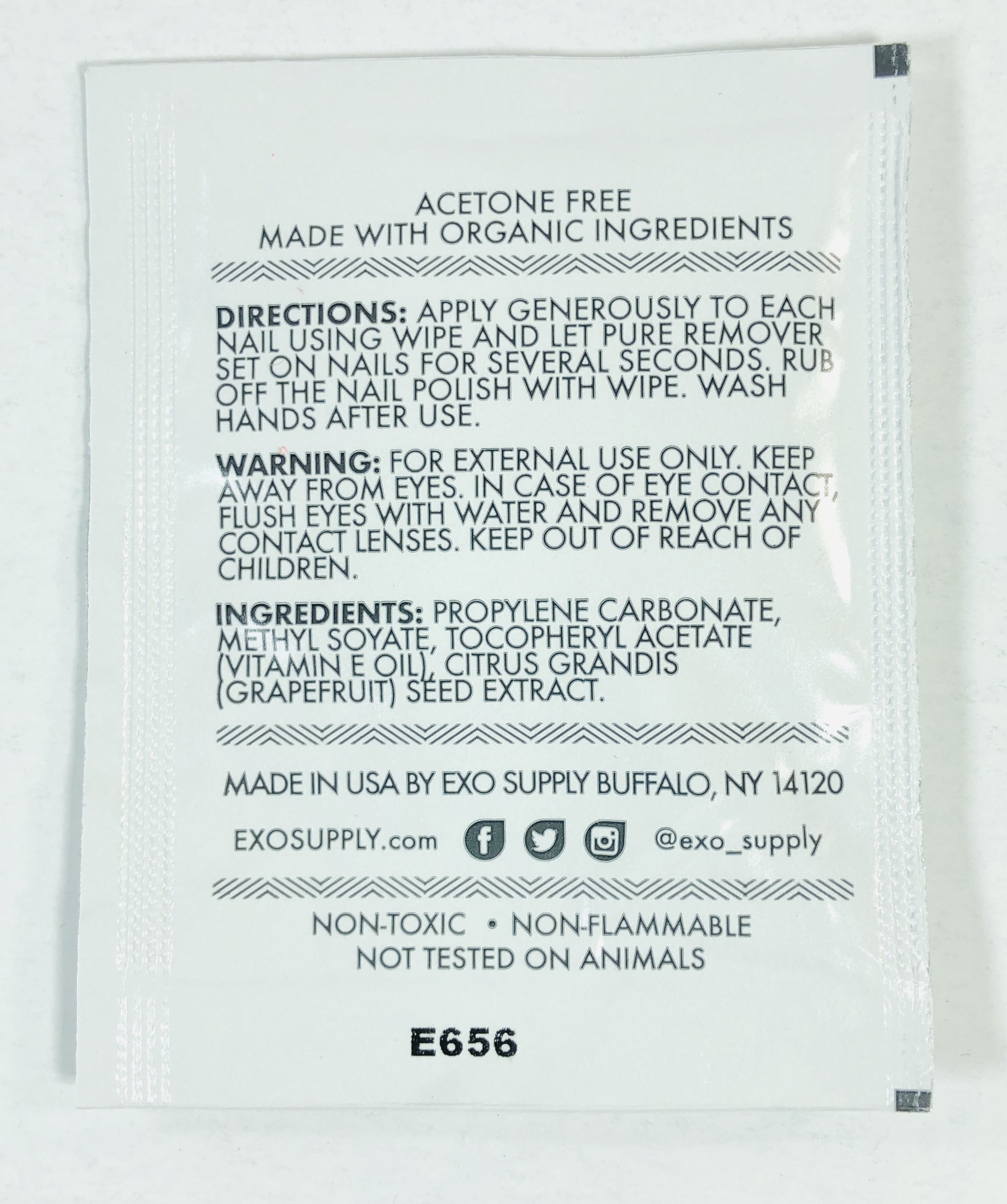 Ingredients were listed and according to the wording this product is acetone free. Just hold against the nail for a few seconds and then remove polish. I saw that they also carry a mint version of this wipe!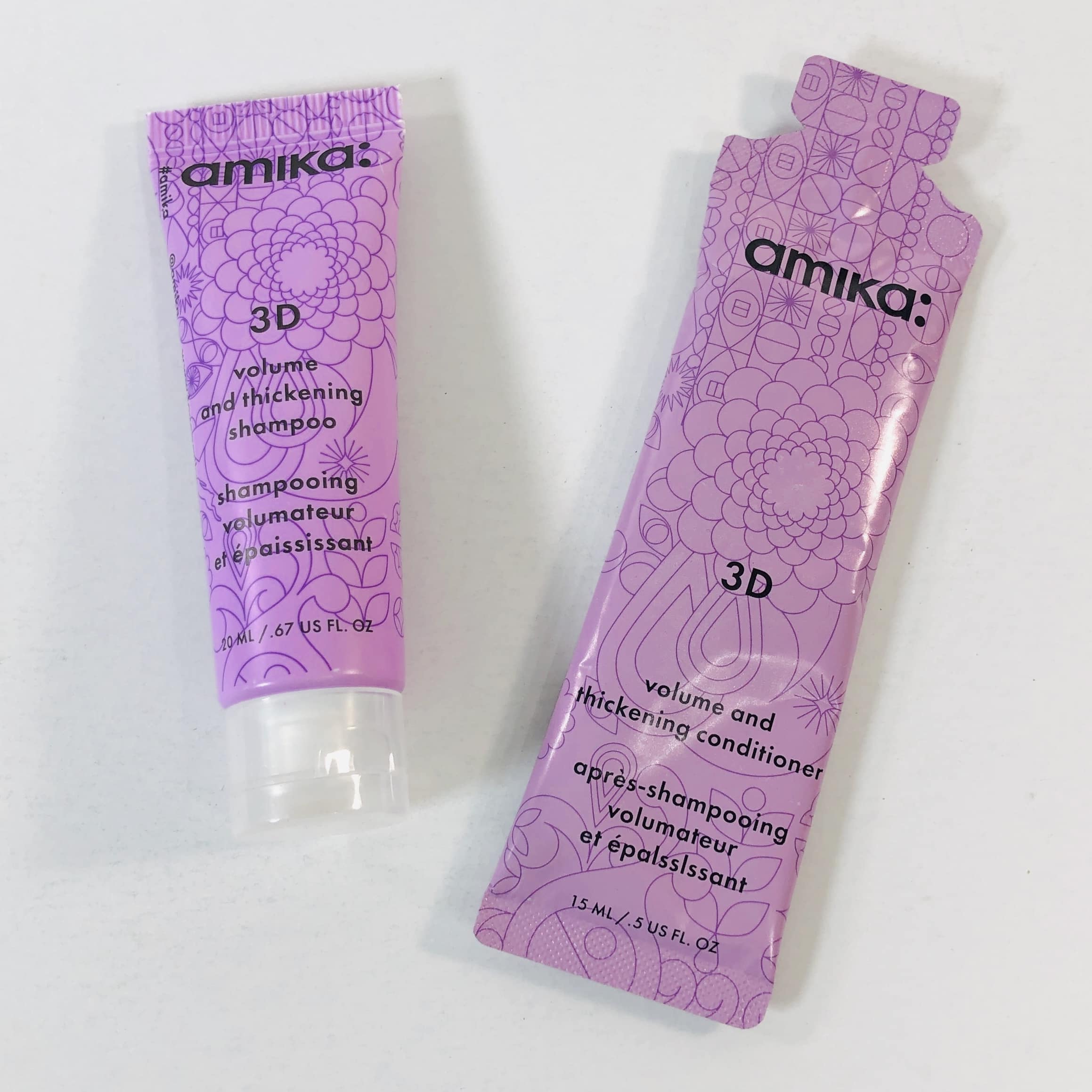 Amika 3D Volume & Thickening Shampoo ($1.60) and Amika 3D Volume & Thickening Conditioner ($1.20) One of the reasons I chose this box was to try this duo. I have fine hair and need a volume boost so I gave this shampoo and conditioner a go. The shampoo smelled really good, like a nice perfume I own, and sudsed up well. The conditioner didn't leave behind a heavy feeling and I felt like they did a pretty good job on my hair.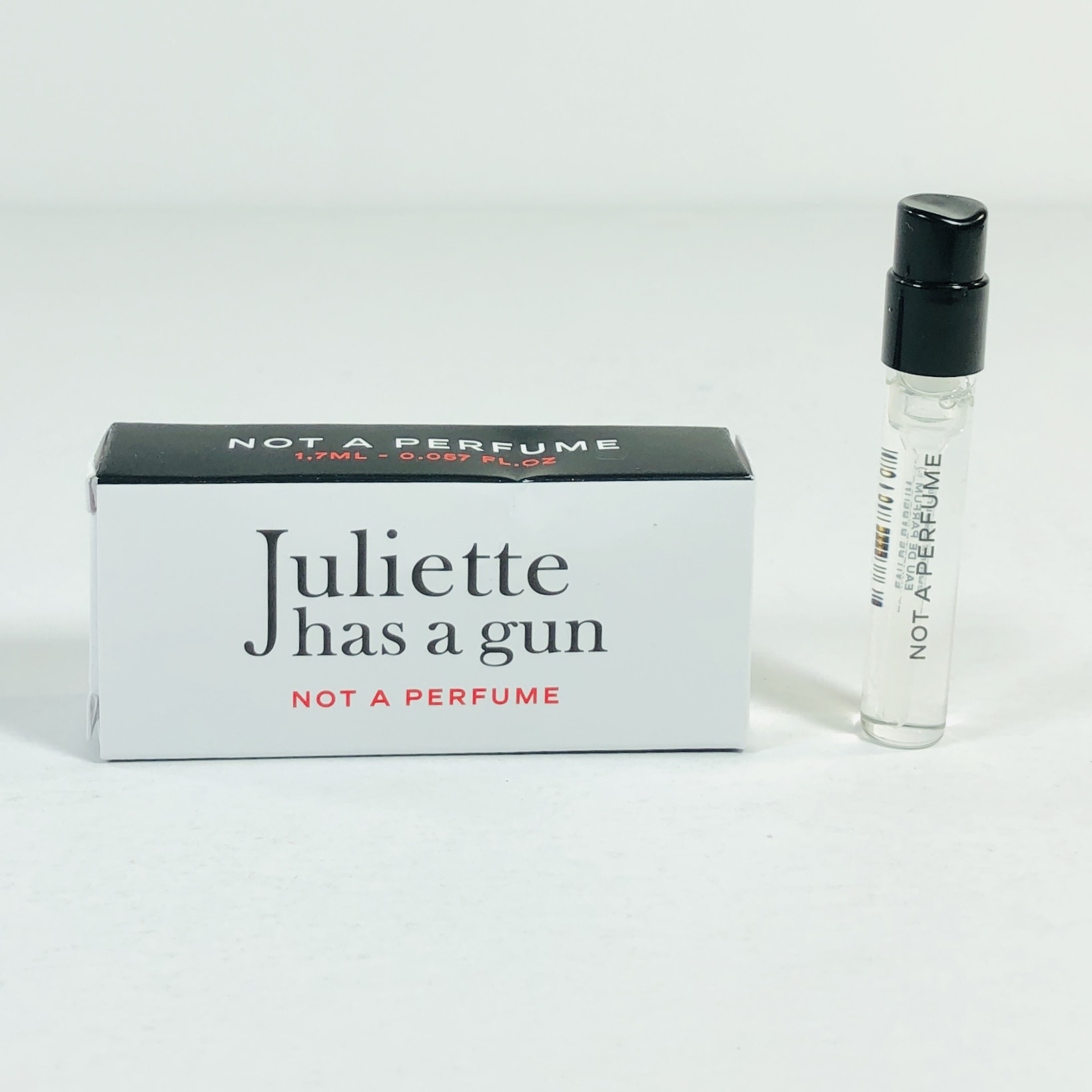 Juliette Has A Gun Not A Perfume ($6.34) Although this fragrance wasn't new to me, I knew my daughters would love it and it's not bad, it only has one note!
That scent molecule is cetalox, a synthetic version of an animal byproduct (whale vomit). It has a clean, fresh scent that I can sometimes pick out in other fragrances and even my laundry detergent! On my body it sort of smells like rubbing alcohol but my youngest wears this quite often and it seems to project off of her and smells really nice.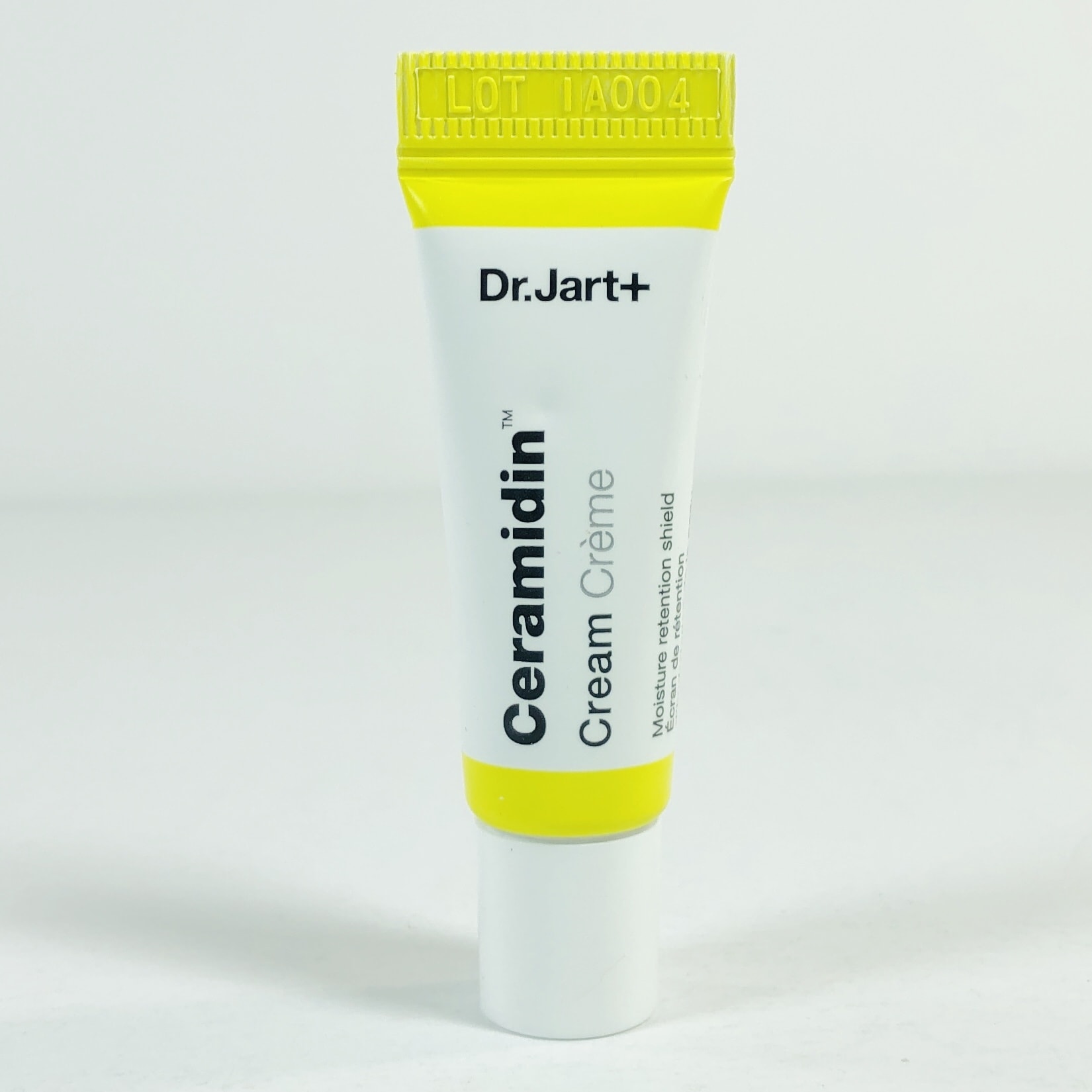 Dr. Jart+ Ceramidin™ Cream ($4.54) I know this is a popular brand and line so I was happy to see it in my box. It is meant for dry, irritated skin and has hyaluronic acid to draw water to the skin. It has a light herbal scent and my skin absorbed it quickly without feeling greasy.
Smashbox Always On Liquid Lipstick in Stepping Out ($24 Full-Size .13oz.) No size was given for this sample so I'm not sure of the value. I wouldn't have picked this shade for myself but I thought it wasn't too bad on my lips.
The shade is described as "deep nude" and while I'm not a fan of this shade, I did like the formula. I mixed it with a touch of red and it worked much better for me.
Here it is swatched. I had to push it into place quickly with a lip brush but then it dried to a matte finish and stayed for a while.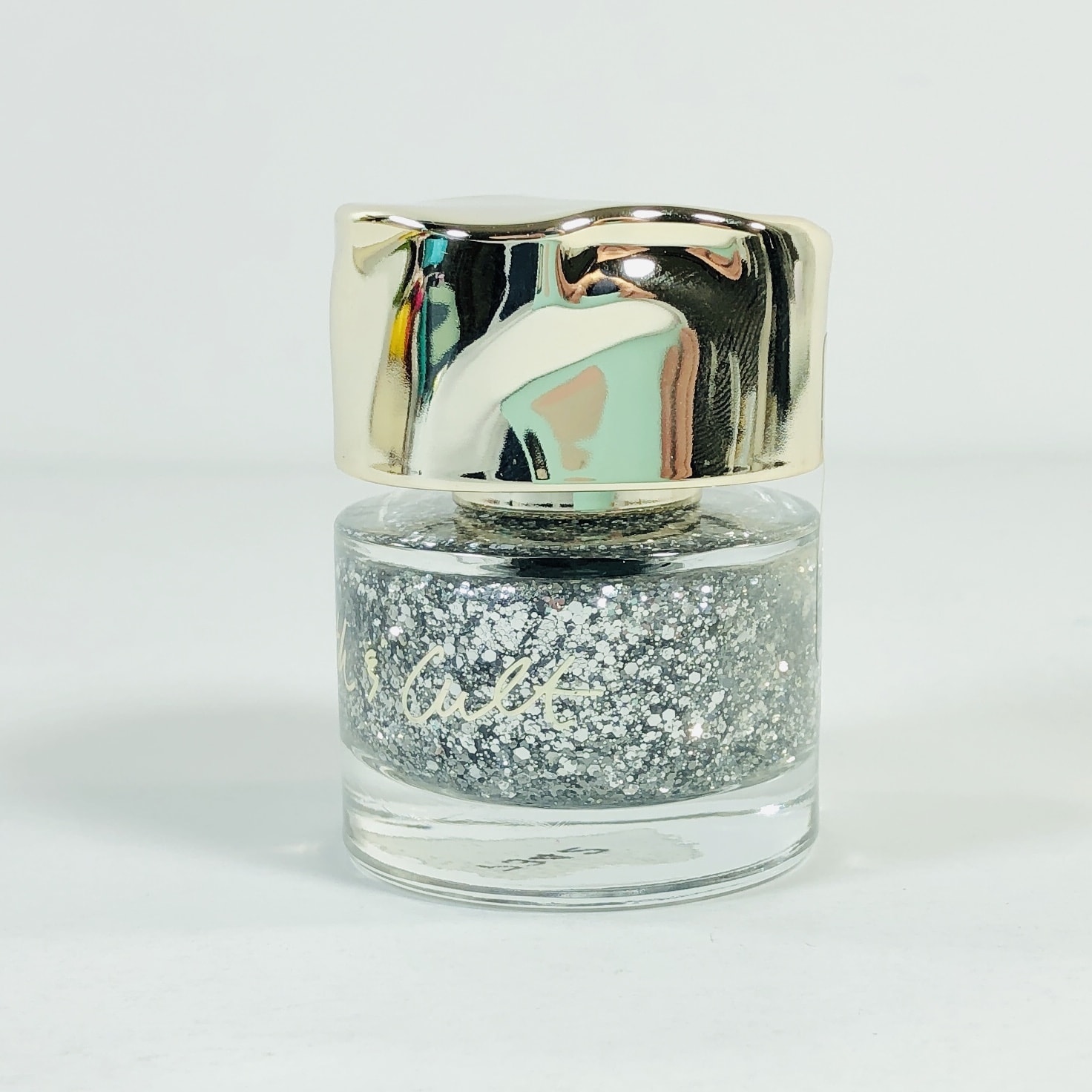 Smith & Cult Nailed Lacquer in Glass Souls ($18) I went with this box almost solely for this nail polish! The school colors of the school that my daughter attends (and where I also work) are silver and blue and I wanted this to wear over blue polish for extra school spirit!
The shade is called Glass Souls and the formula is 8-free, which means it doesn't contain dibutyl phthalate, toluene, formaldehyde, formaldehyde resin, camphor, xylene, ethyl tosylamide, or triphenyl phosphate.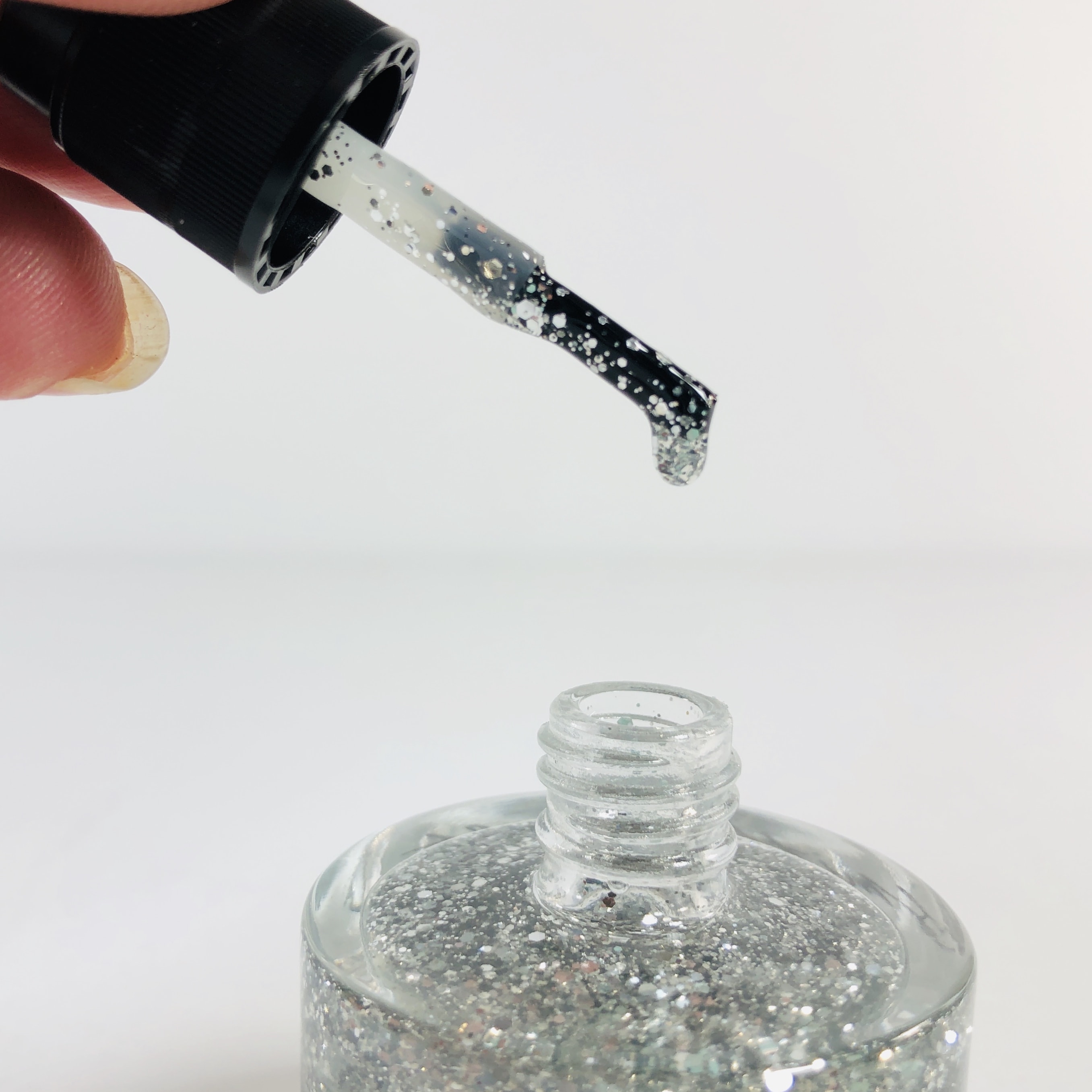 It has pretty silver flecks inside and I am sad to say that I don't have any navy blue polish around so I have to wait until I make a trip to grab some before I can apply this over top (although I'm sure it would add extra glamour to any base color you choose!).
I am pretty happy with my September Birchbox, but then I knew exactly what to expect when I chose the box! I was surprised by the makeup bag and stickers and I thought it was nice of Birchbox to include them during their anniversary month. I have been enjoying the hair care and lipstick and can't wait to use my nail polish. The other items rounded out the box nicely. The value for my box was around $32.88, not including the lipstick, stickers, or bag.
What did you think of the September 2019 Birchbox? What did you get in your box?

Visit Birchbox to subscribe or to find out more!