It's the Ipsy vs. Sephora Play $10 Beauty Box showdown!
Ipsy vs. Sephora PLAY!
BOX BASICS: Al subscriptions are just $10 per month, so it's easy to draw comparisons. All three of these beauty boxes also ship out 5 samples (Sephora PLAY! also sends a bonus fragrance plus a beauty item.)
CUSTOMIZATION: All subscriptions also ask you to complete a basic beauty profile. Ipsy allows you to rate items for ipsy match and has started allowing a limited number of subscribers to select an item, but that feature isn't yet universal.
REFERRALS & POINTS: Ipsy offer referral points; redeem points on selected samples in the Ipsy bonus section. You earn points on the monthly Sephora subscription plus you can redeem a PLAY! card in-store for an extra 50 points on any purchase.
VARIATIONS: All of these boxes also send out multiple subscriber variations – we're showing what we've reviewed here, and we would love to hear your experiences in the comments!
Our thoughts? You're most likely to get items you'll find in Sephora in PLAY!, including some cult up and coming goodies. That's a no brainer. Ipsy is a mix of influencer faves, some prestige products, and some drugstore.
---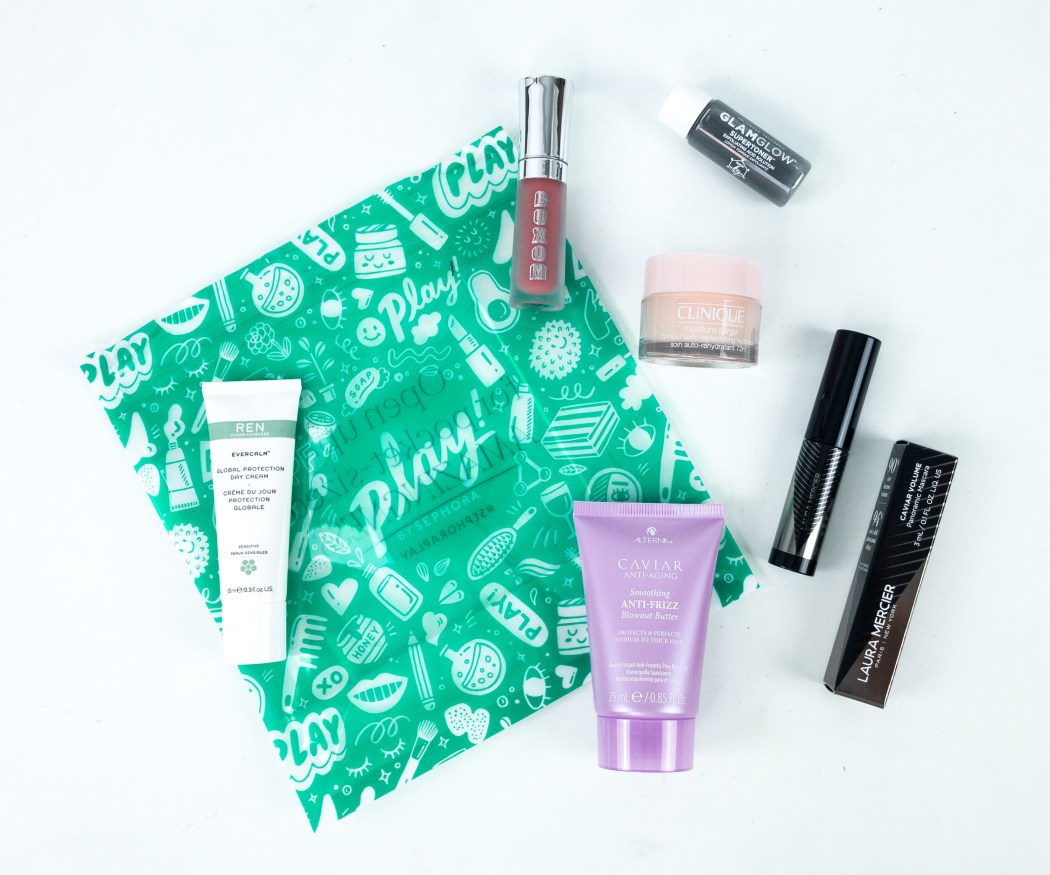 Items: 
Total Value: About $49
It's a great month for Play! with their cohesive curation! There are products to keep the skin youthful and glowing, as well as makeup must-haves and a hair care item. The quality of these samples is impressive.
Review: Play! by Sephora August 2019 Review
See Play! by Sephora spoilers + past Play! by Sephora reviews or sign up for directory notifications when we post about this subscription!
---
Items: 
Total Value: About $44.63
Various skincare concerns and makeup needs were covered by this month's Ipsy! There's a brightening mask and a hydrating cream, plus a highlighter and an eyeshadow that complement each other. Also included is a nail polish in a pretty shade. Everything is usable, especially if you have dry skin and if you love shimmery makeup looks.
Review: Ipsy August 2019 Review
See Ipsy spoilers + past Ipsy reviews or sign up for directory notifications when we post about this subscription!
---
Both Play! and Ipsy did a great job again this month! They gave us must-try skincare and make-up items and they're even close value-wise! We're happy because there are two subscriptions that make it easy for us to test out a bunch of products before deciding whether they're worthy of a full-size purchase. We're excited for future boxes!
What did you think of this month's Sephora PLAY!, and Ipsy? Did you have a favorite?