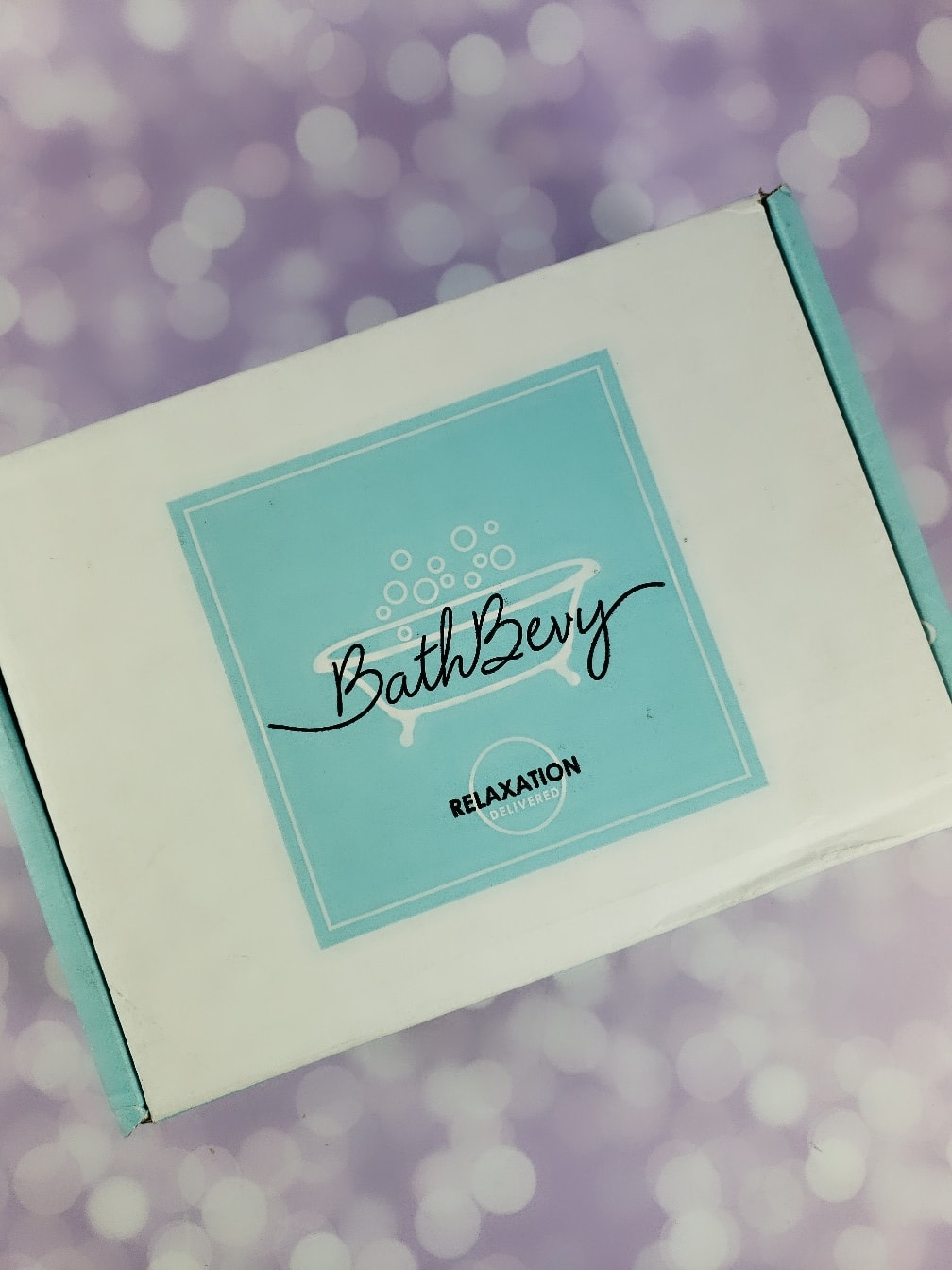 Bath Bevy is a monthly bath product subscription box. You'll receive a box full of bath products like bath bombs, salts, soaks, bubbles, scrubs and more – all that's left to do is to just add water! So many great items in these boxes and they always smell fantastic.
DEAL: Save $4 on your first box!. Use coupon code HELLO10.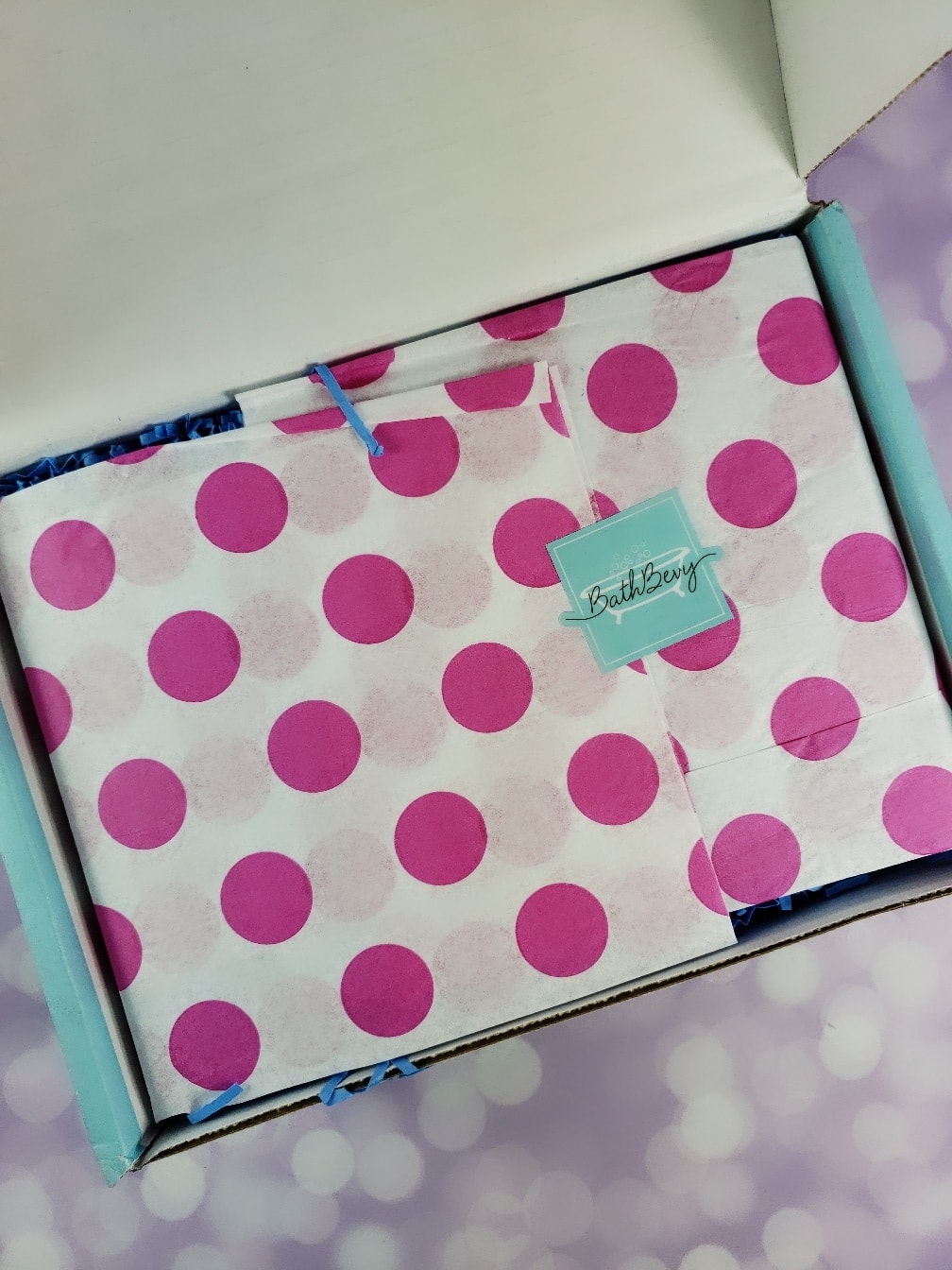 This month's items were wrapped with a tissue paper featuring polka dots. It was also sealed with a Bath Bevy sticker.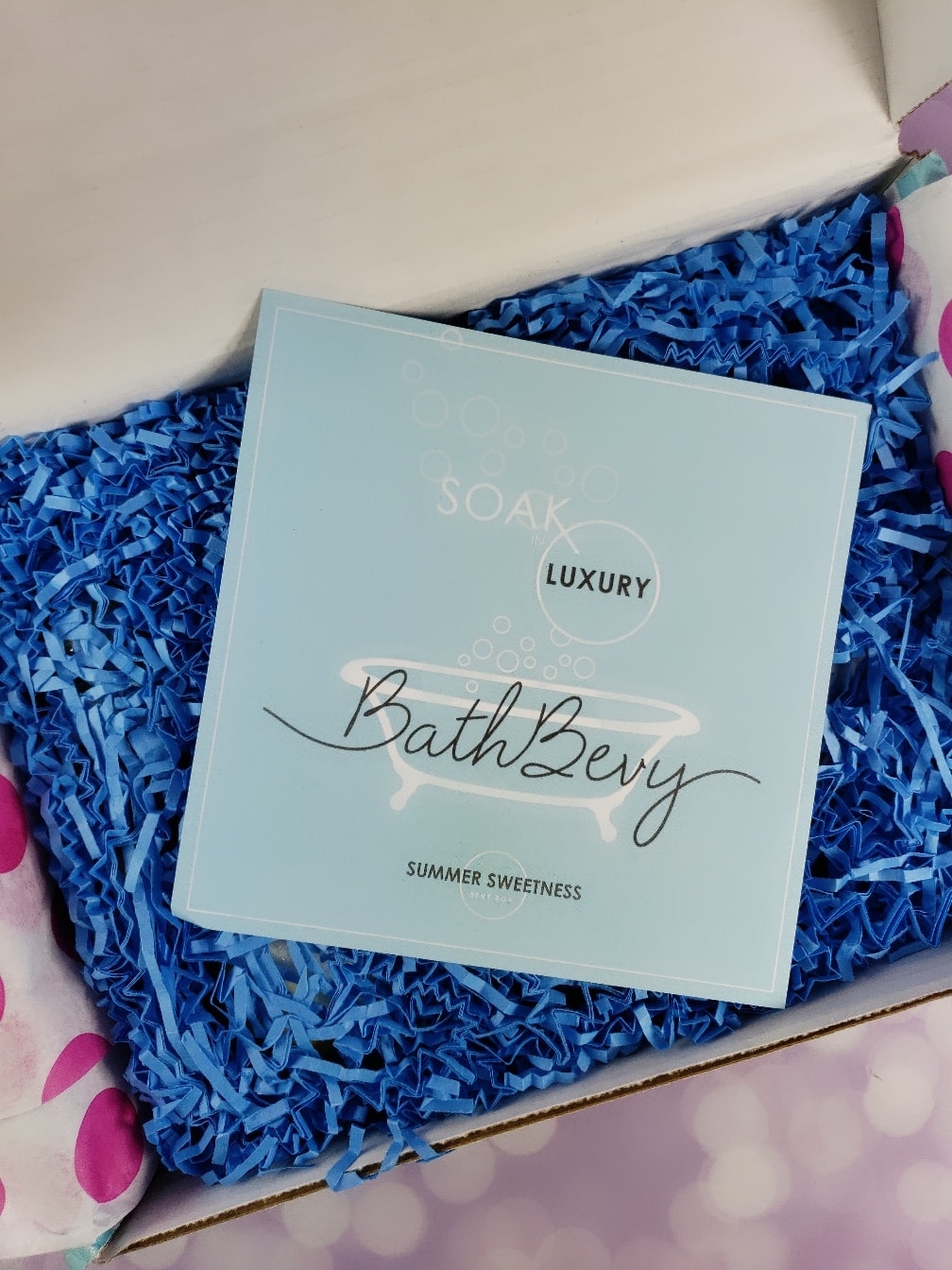 The July theme is SUMMER SWEETNESS.
The box includes an information card that lists all the items in my box.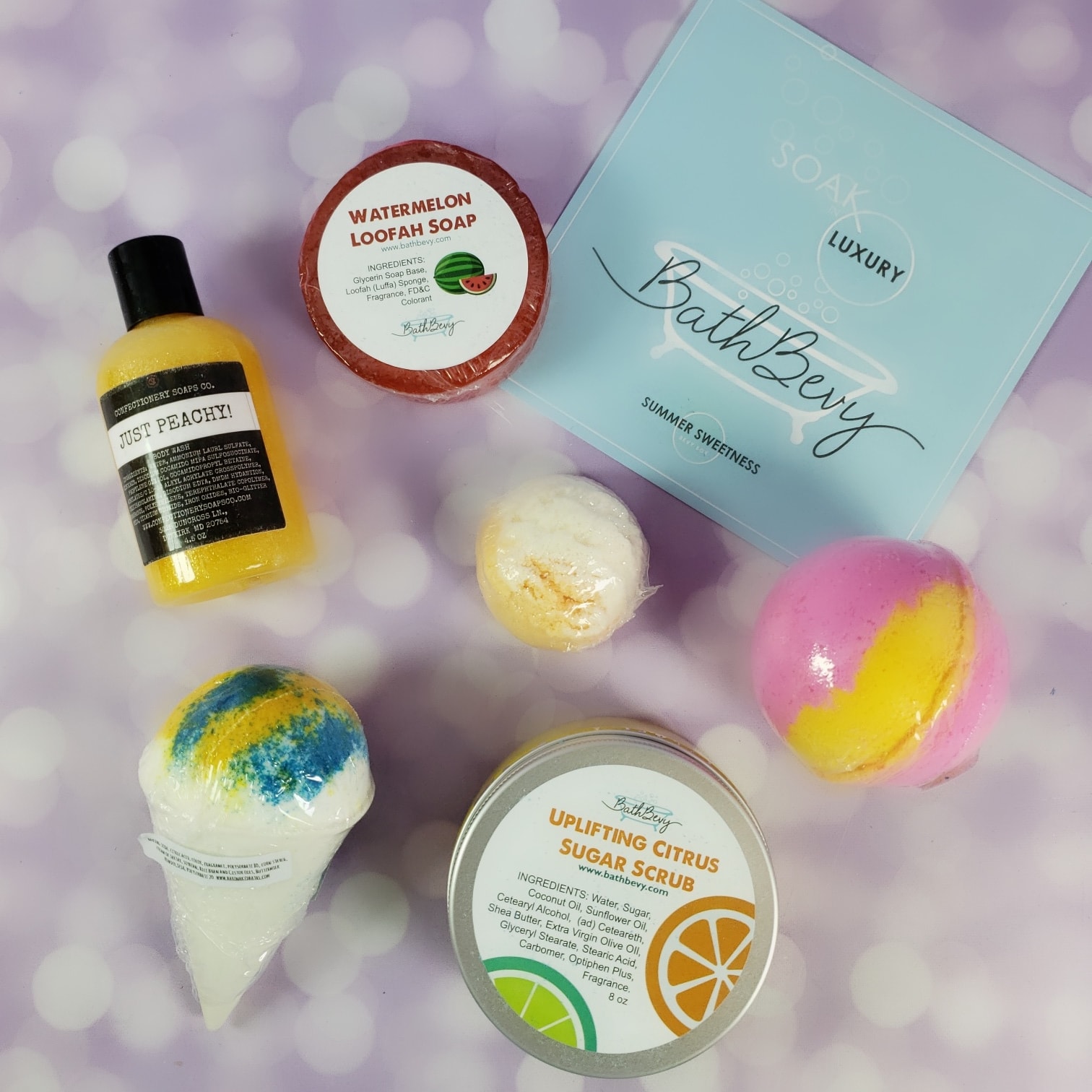 Everything in my Summer Sweetness Bath Bevy Box!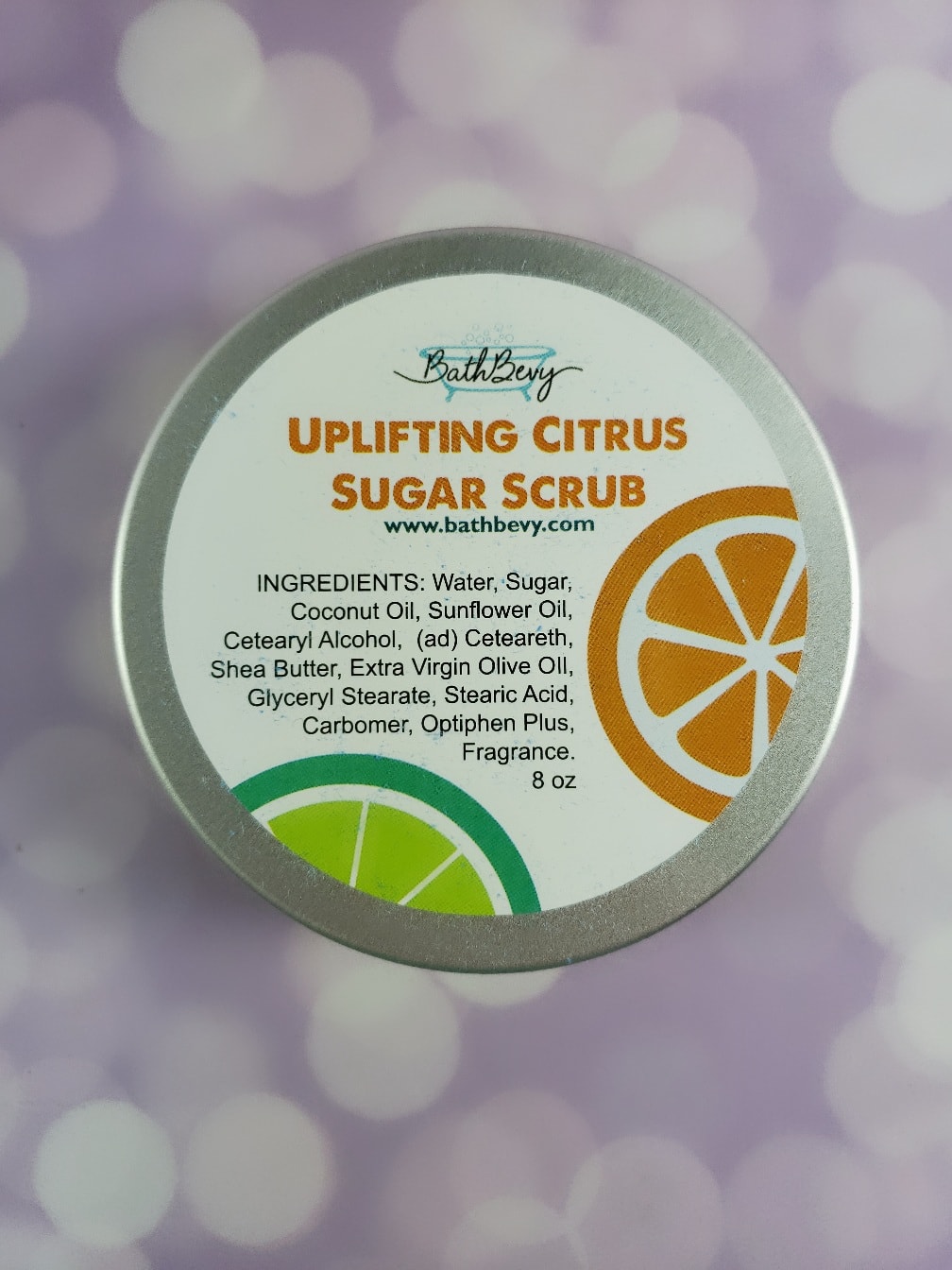 Bath Bevy Uplifting Citrus Sugar Scrub ($11.95) Exfoliating is more fun with this sugar scrub boasting of a rejuvenating citrus scent. It's gentle on the skin, and it didn't dry out my skin either.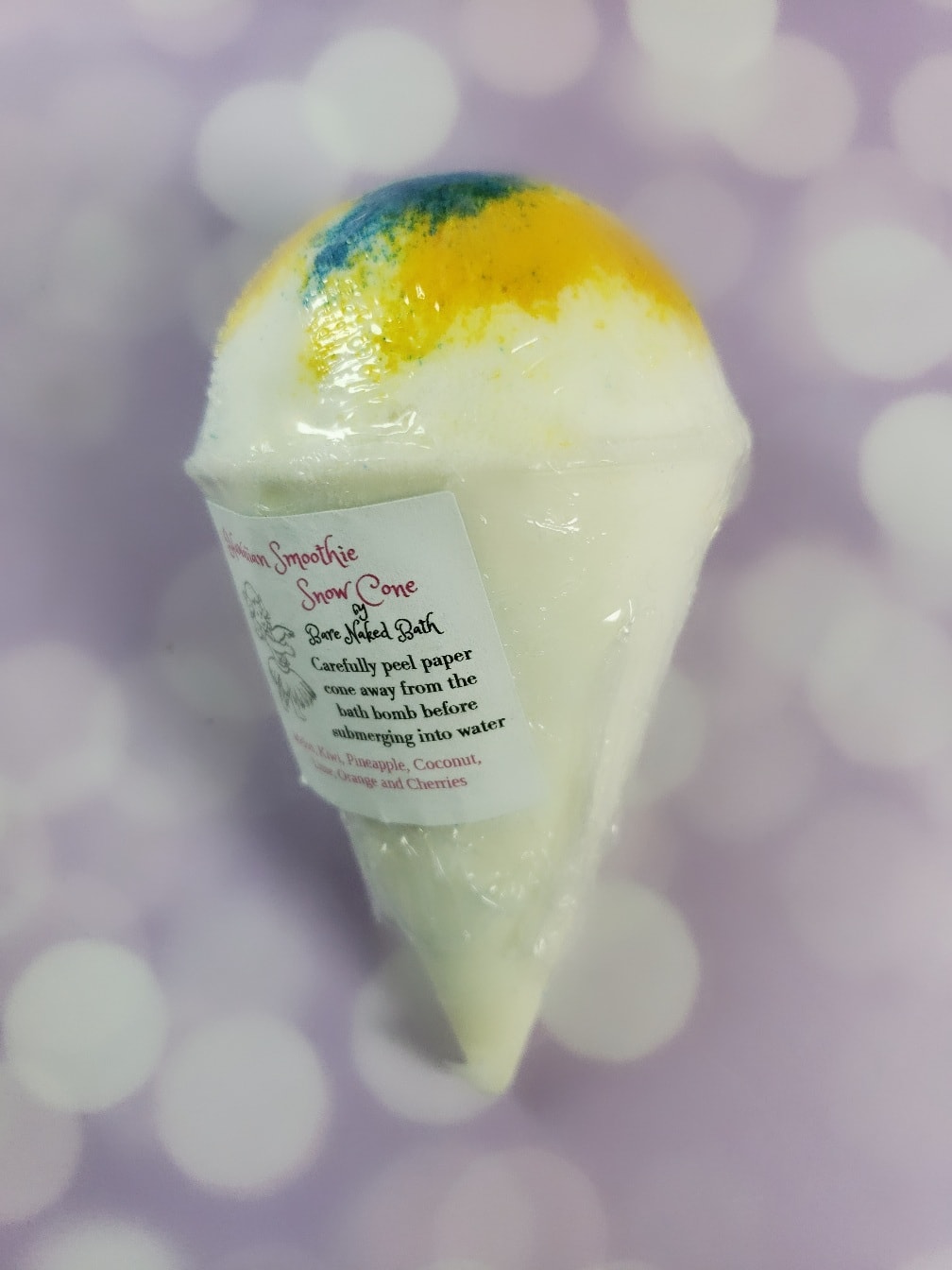 Bare Naked Bath Hawaiian Smoothie Snow Cone Bath Bomb ($5.95) This snow cone-shaped bath bomb smells so fruity with notes of melon, kiwi, pineapple, coconut, lime orange, and cherries!
The "cone" itself is in white and on top, there are patches of yellow and blue.
Confectionery Soaps Co. Just Peachy Body Wash ($5.95) Adding to this month's roster of fruity bath essentials is this peach-scented body wash! It also has notes of ginger and black tea that complemented the fruitiness of peach very well. The formula is moisturizing and it didn't make my skin feel slippery or oily after use.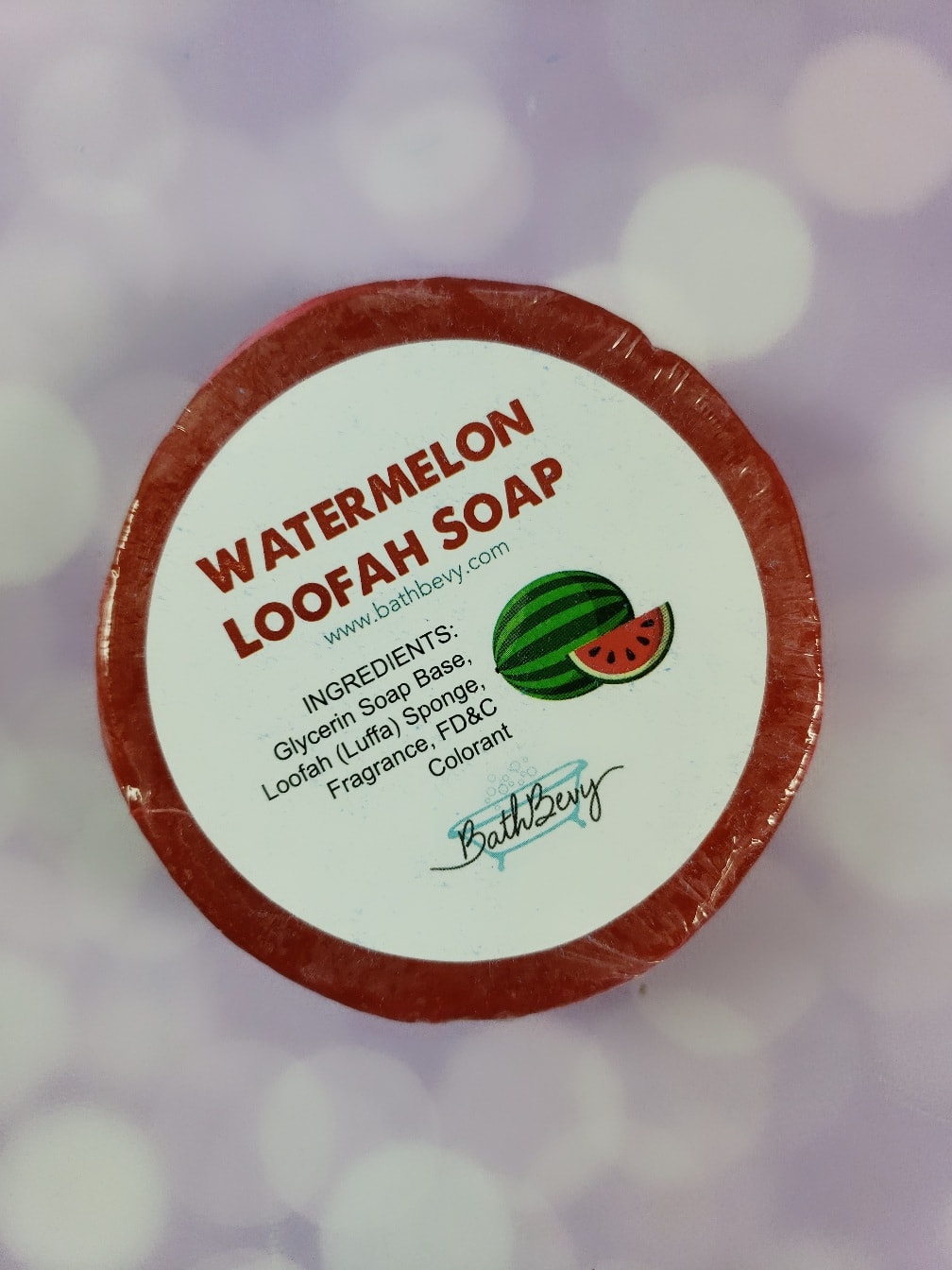 Bath Bevy Watermelon Loofah Soap ($6.95) It's a loofah with a watermelon-infused soap, perfect for cleansing and exfoliating!
This smelled like sweet and juicy watermelons. It felt gentle on my skin as well.
Bath Bevy Dreamsicle Bubble Scoop ($5.95) This one looks like a scoop of ice cream, but it's actually a soap for creating a bubble bath. It smells like orange and vanilla!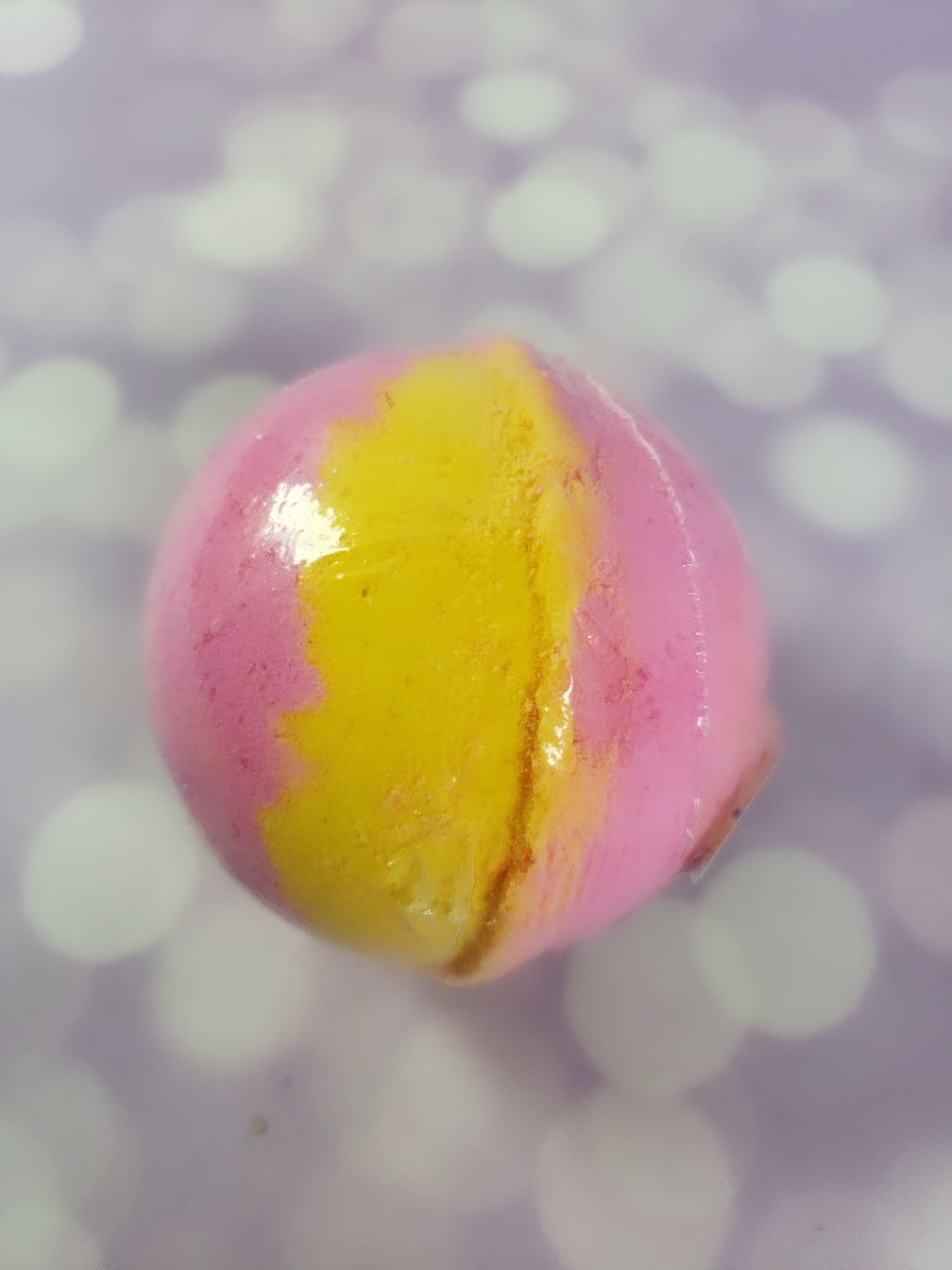 Bath Bevy Raspberry Lemonade Bath Bomb ($6.95) A raspberry lemonade bath bomb! What a perfect summer treat! This definitely made my bath more refreshing. I also like the pink and yellow colors!
I always get excited whenever a Bath Bevy box arrives because it means I have new bath products to try. My favorites this month are the refreshing bath bomb and the peachy body wash. They smell so good and they made me feel so good as well. If you're like me who believes that a relaxing bath is essential for a happy life, this subscription is for you!
Did you love this month's box?