The Family Fun Night Kit is a one-time box from A&W Restaurants! It costs $25 and includes all the things you need for a fun family night. All you need to add are A&W Root Beer and ice cream!
This box sold out, but they produced more stock to make it available once again. When we bought it the shipping was a steep $13+, but it's now back down to a reasonable $5.
I love how it reminds us to make time for our family. The flap features a list of everything we need for a fun family night:
Scoop ice cream into a mug

Fill mug with root beer

Top float with toppings

Roll the dice

Play the games
All the items are neatly packed inside the box. They are cradled by a thick customized carton case and topped with coupons and cards.
Everything in my box!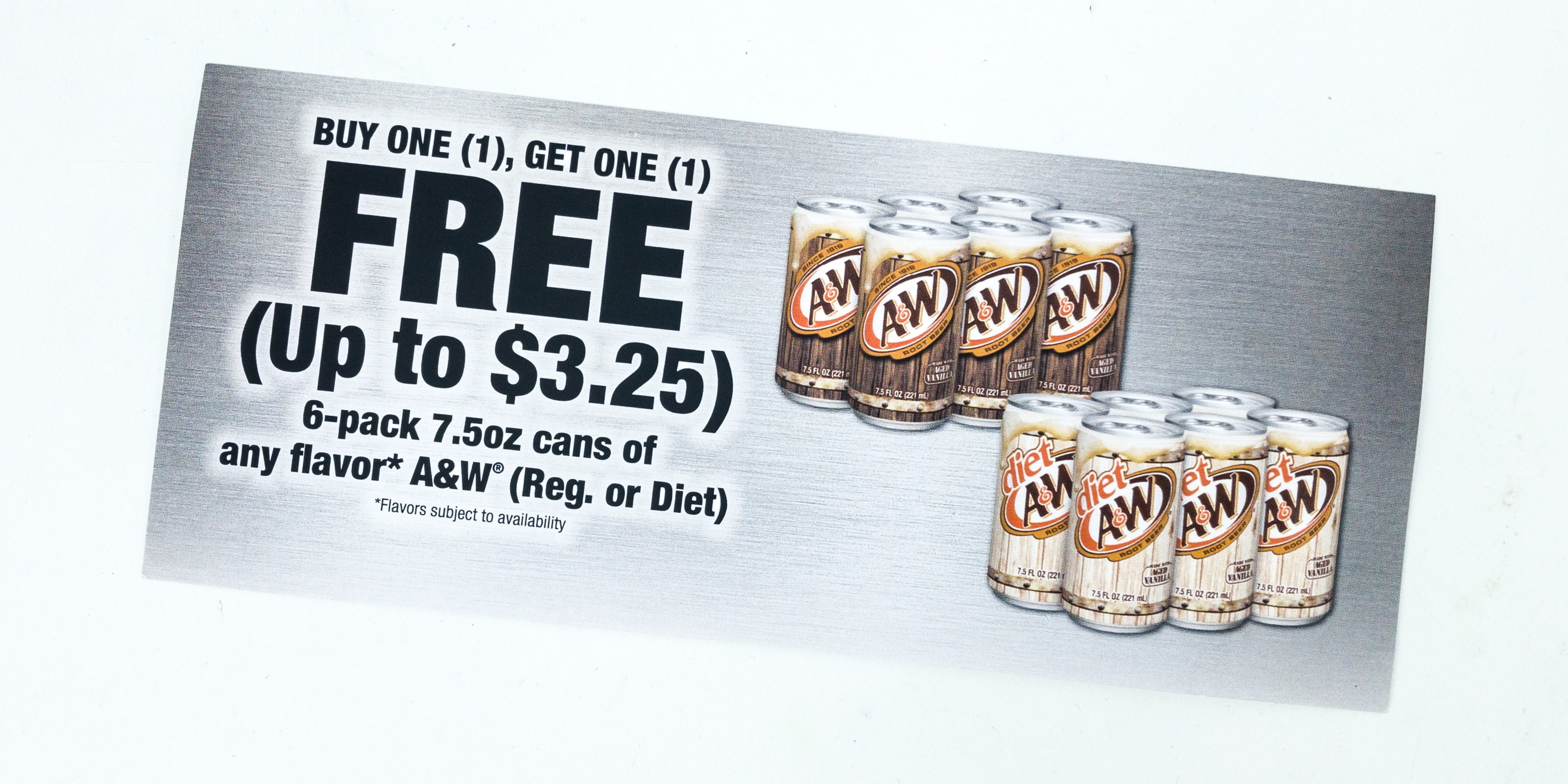 A&W® coupon. This box includes an exclusive coupon card from A&W.
This card entitles you to a 6-pack 7.5 oz. A&W cans of any flavor for every regular pack of A&W you buy.
1 Set of Family Fun Inspiration Cards. This kit consists of 5 different cards that feature game ideas!
1 Pair of Game Dice. We also got a pair of smooth dice made from premium quality wood.
Each dice features a variety of consequences or rules that are needed to be followed after each turn of rolling it.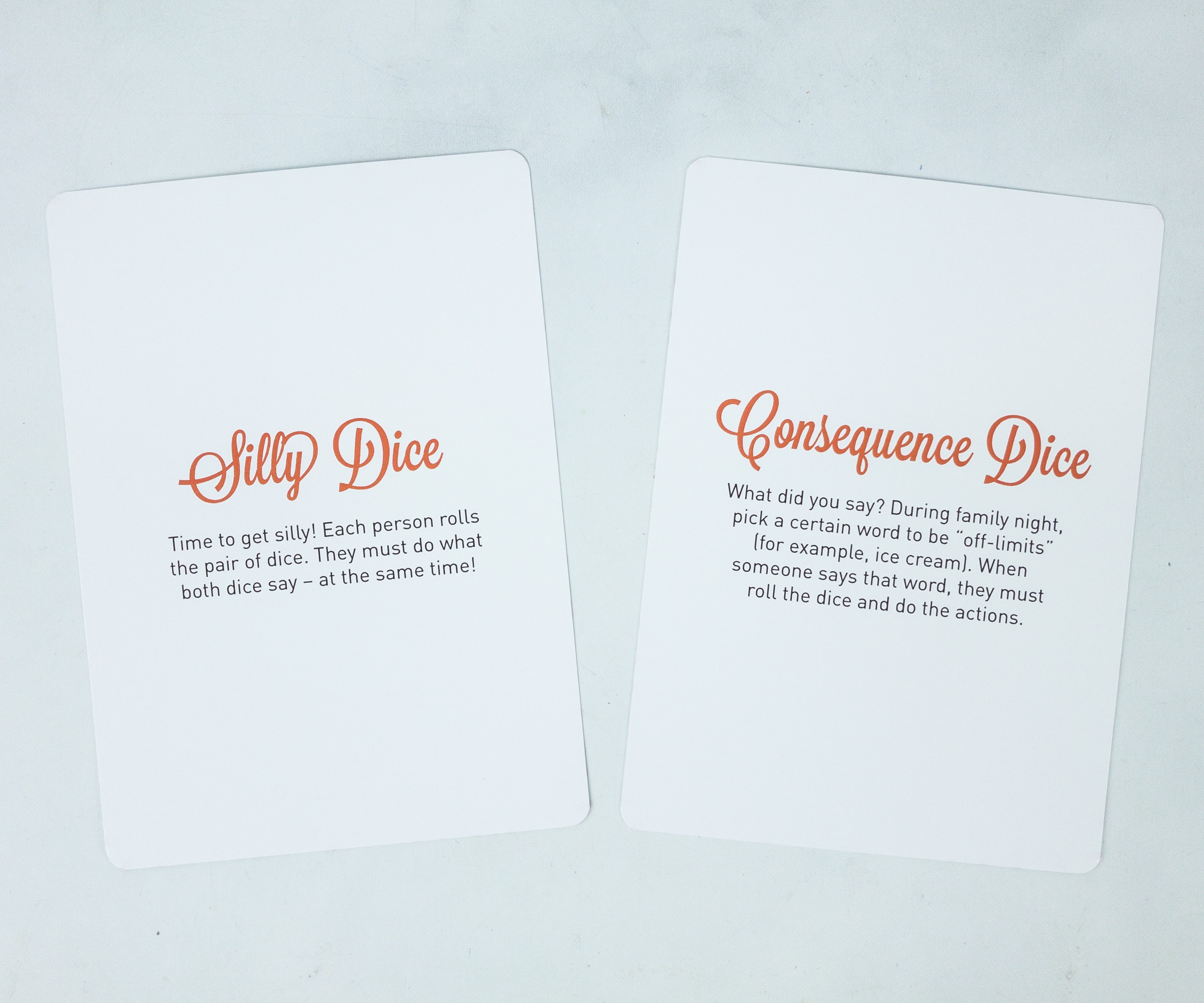 We're loving these game ideas! Now, we'll never run out of games to play for the whole night! There's Silly Dice, a game where the person who rolls the pair of dice must do what both of them says, and the Consequence Dice, wherein you'll pick one word to be off-limits for the whole night, and if someone accidentally says it, they must roll the dice and do the actions.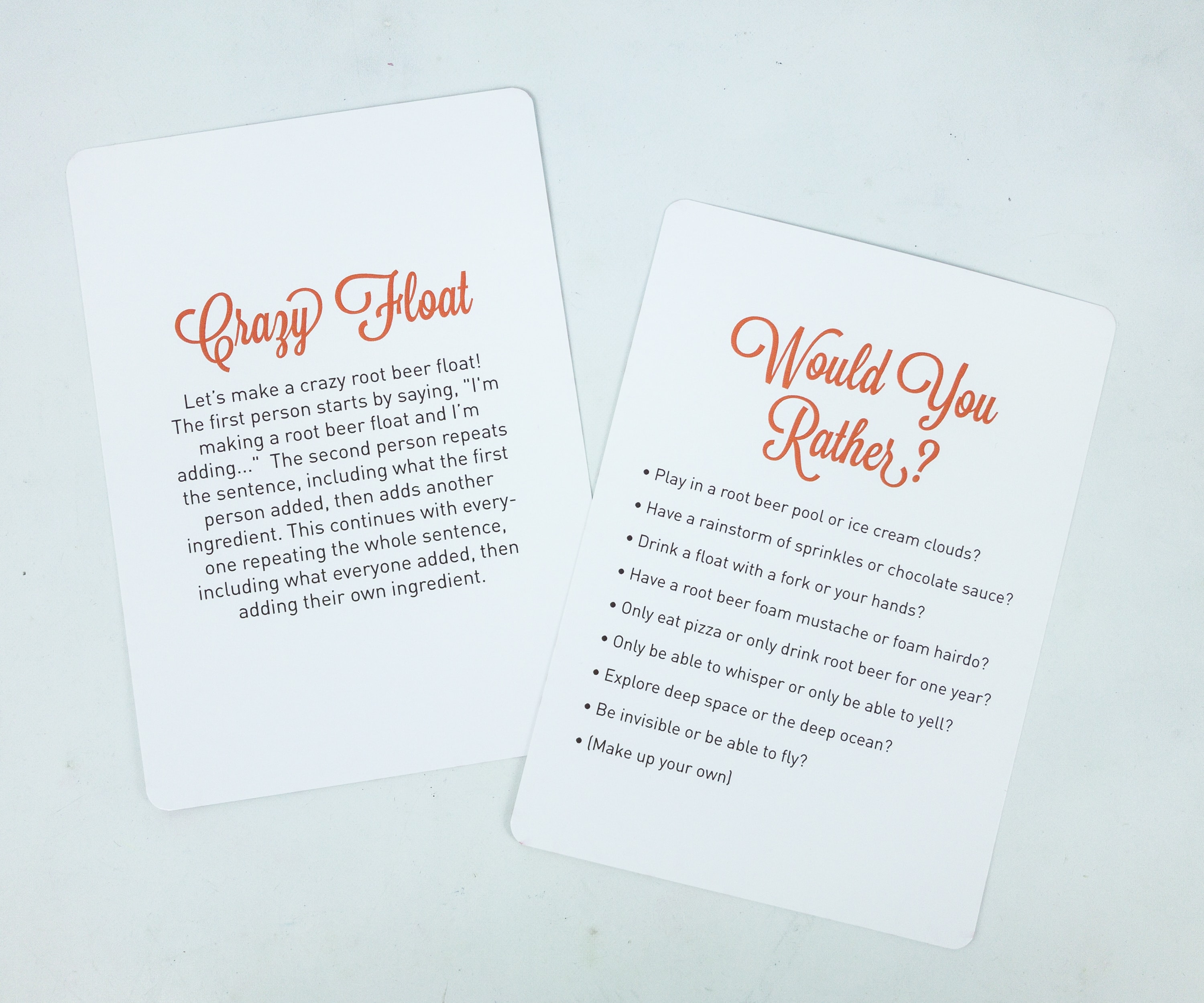 Another game idea is the Crazy Float, wherein the first person starts by saying "I'm making a root beer float and I'm adding…" plus their chosen ingredient, no matter how random. The exact sentence should be repeated by the second person, then add their own chosen ingredient and that must be recited by the next person again until everyone has repeated the sentence together with the additional ingredients! Would You Rather? is already a common game, but we'd definitely love to play it as well.
Here's the last card, and it asks us to make a pledge to go technology-free for 1 hour every Friday night this summer and get back to the root of being a family! For every pledge made on their website, they'll give a coupon for free 2 liters of A&W Root Beer!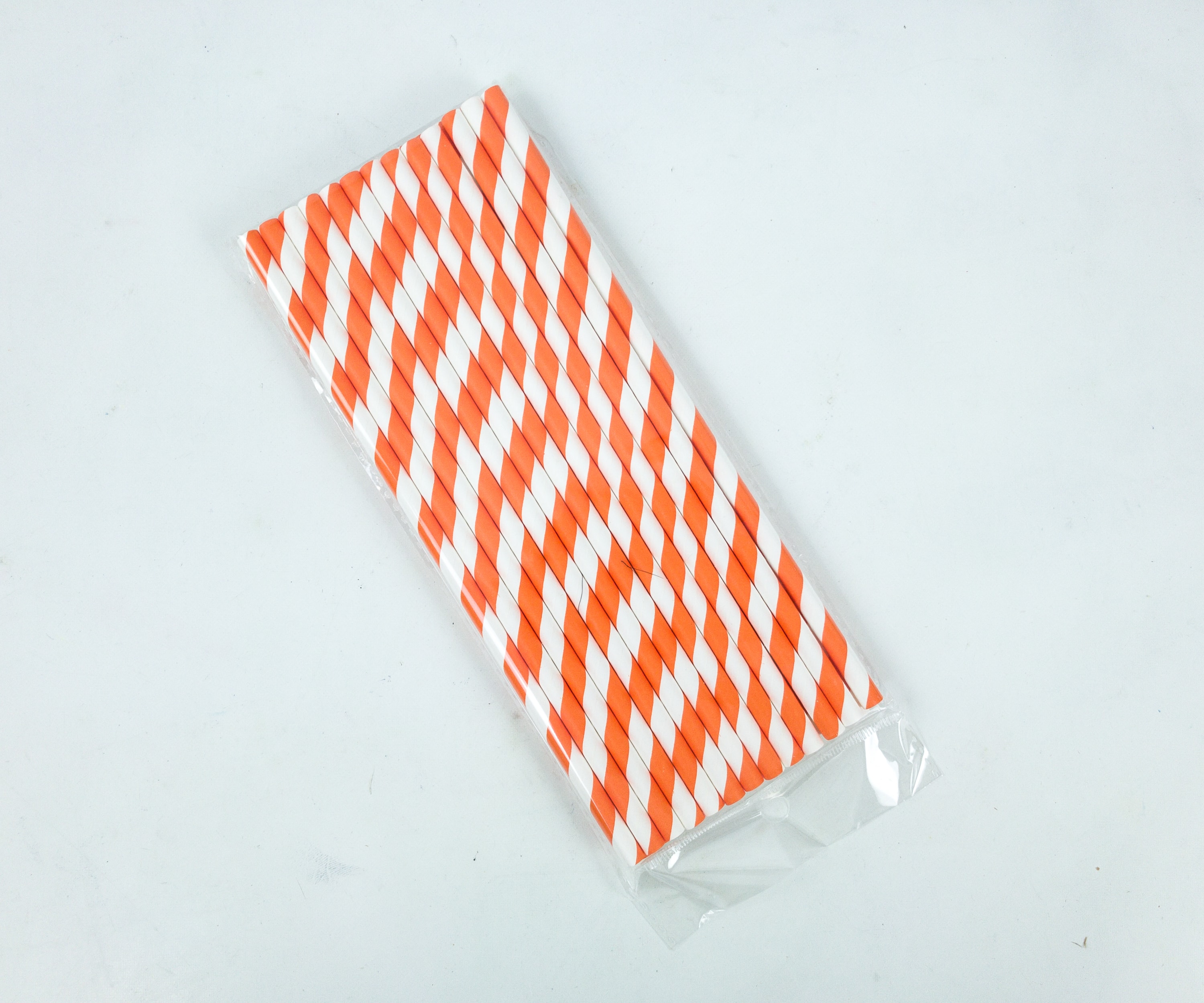 Paper Straws. The box also includes a pack of disposable paper straws in 24's.
Each straw is made using thick carton-like paper. The straws are pretty hard, but they're good for one-time use only.
Spoons. Aside from the paper straws, we also got 5 pieces of cute, orange-colored, disposable plastic spoons. All the spoons come with the A&W logo on the end of each handle.
Ice Cream Scoop A&W. We even got an exclusive ice cream scoop with the A&W branding on the handle. This scooper is made from stainless steel with a uniquely shaped wooden handle that makes it easy to grip.
1 Pack of Float Toppings (cookies & sprinkles). Root beer floats are really awesome, but what makes it quite special is you can easily upgrade it in a variety of ways!
This pack of toppings includes chocolate and rainbow sprinkles, crushed oreos, and crushed graham crackers.
These sweet little toppings can be used separately or together, depending on your taste preference.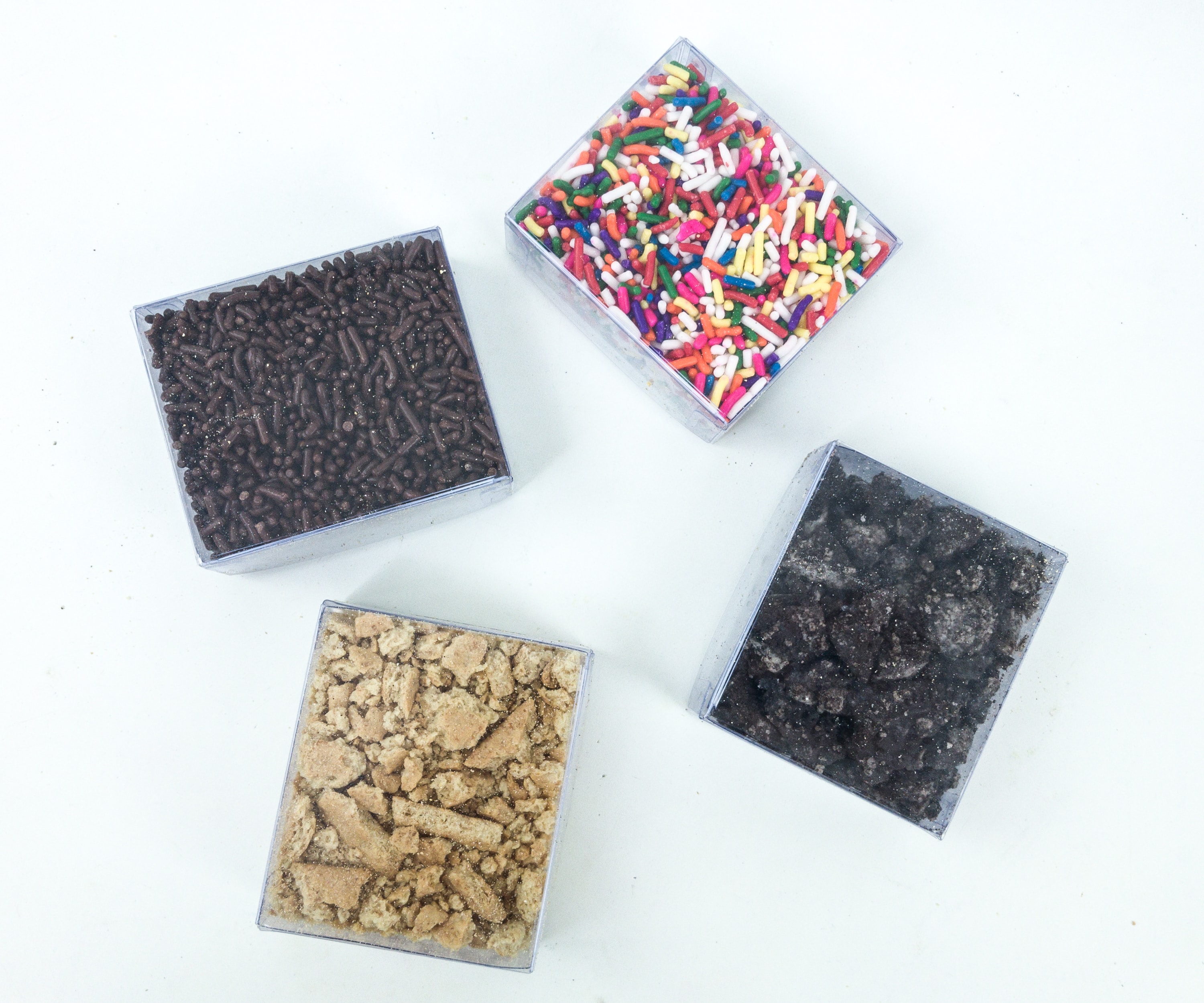 My kids chose to put them all together on their float, and they were really happy with the result.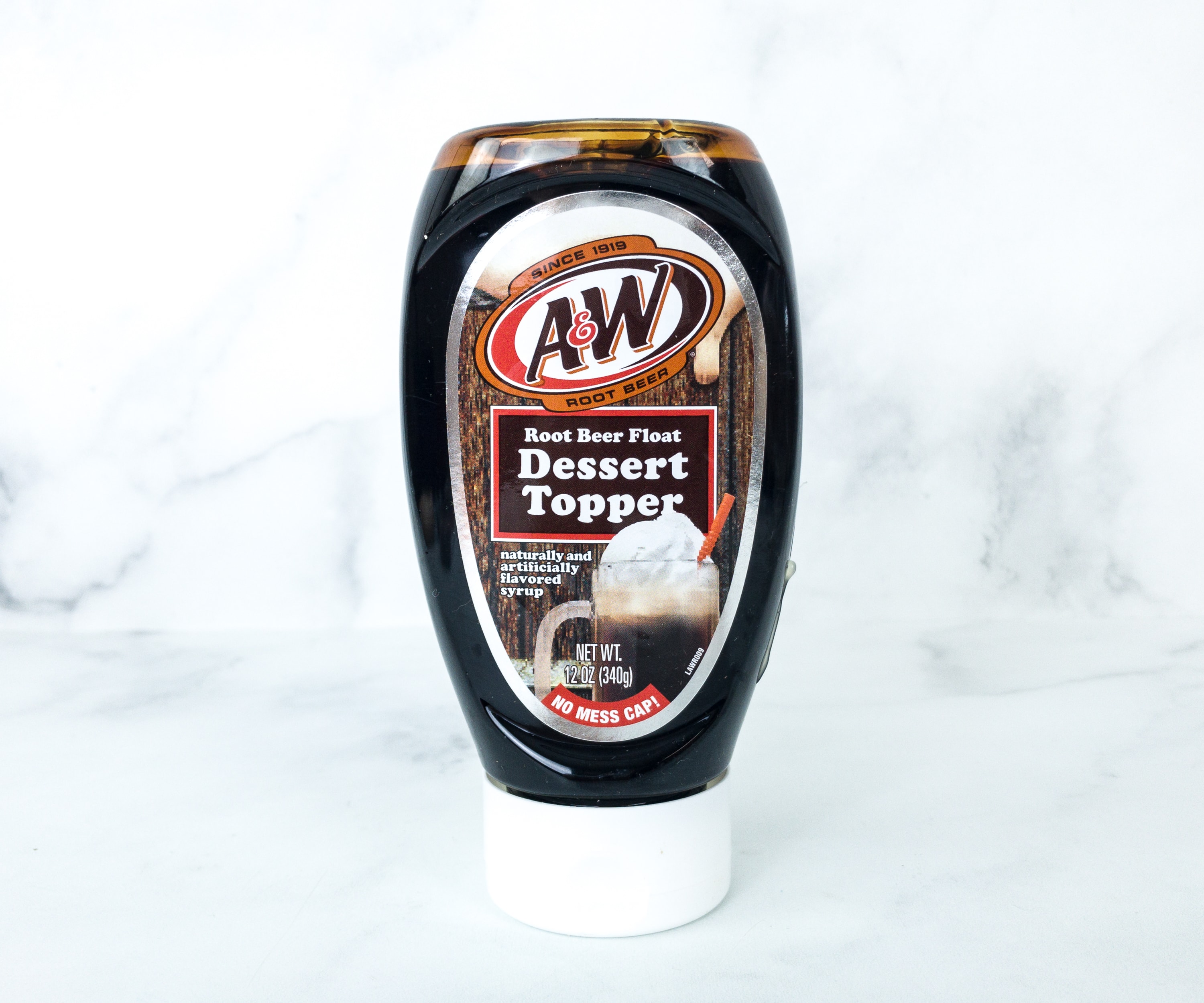 1 Bottle of A&W Root Beer Float Dessert Topper. This dessert topper looks and tastes almost like the Hershey syrup, just a bit sweeter and tastier!
To use, simply drizzle this rich and creamy chocolate on top of your root beer and enjoy!
4 A&W Root Beer Mugs (plastic). These mugs are made from a thick yet light plastic material.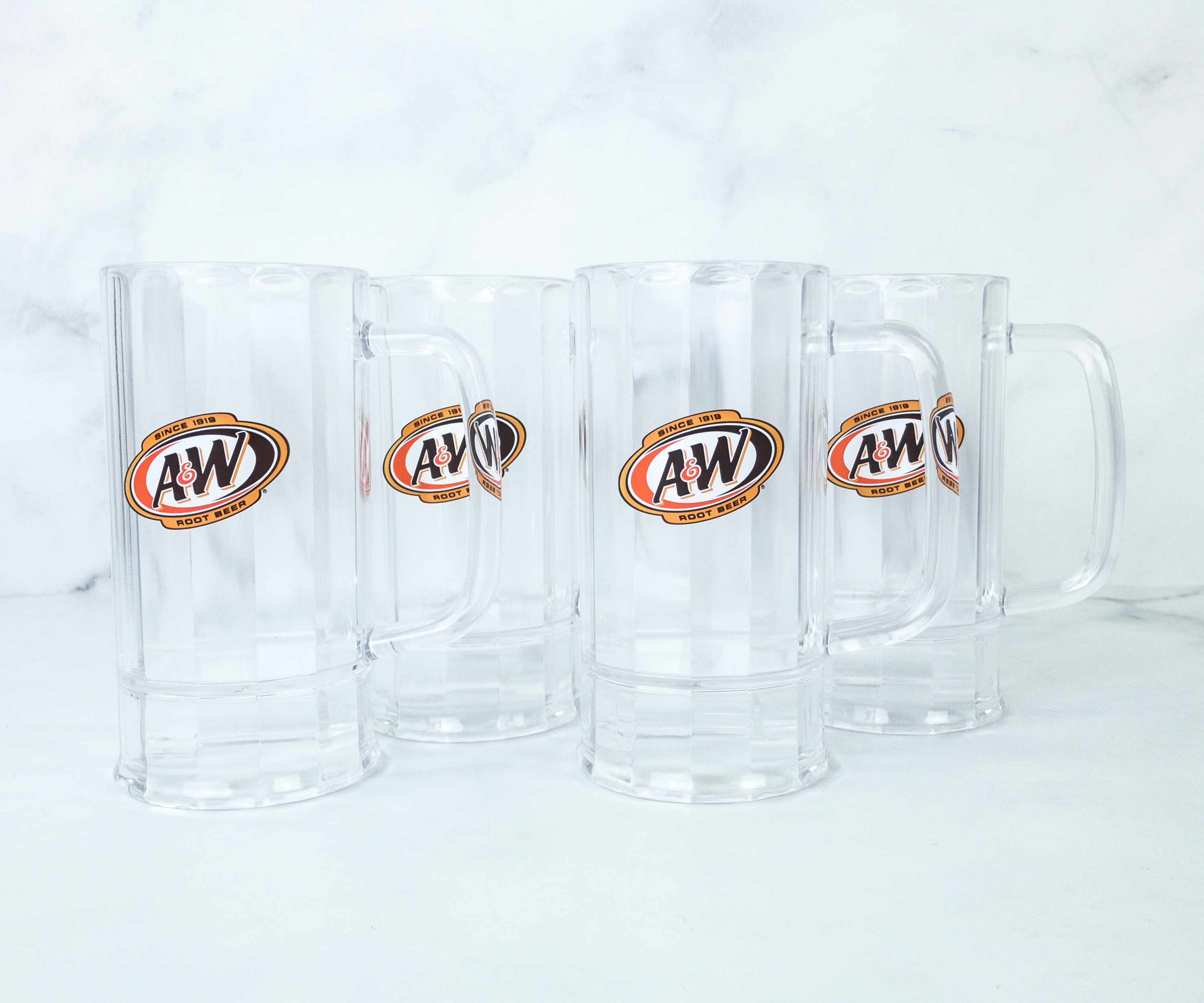 They are tall and crystal clear mugs that can contain up to 350-500 ml of liquid, perfect for making root beer floats.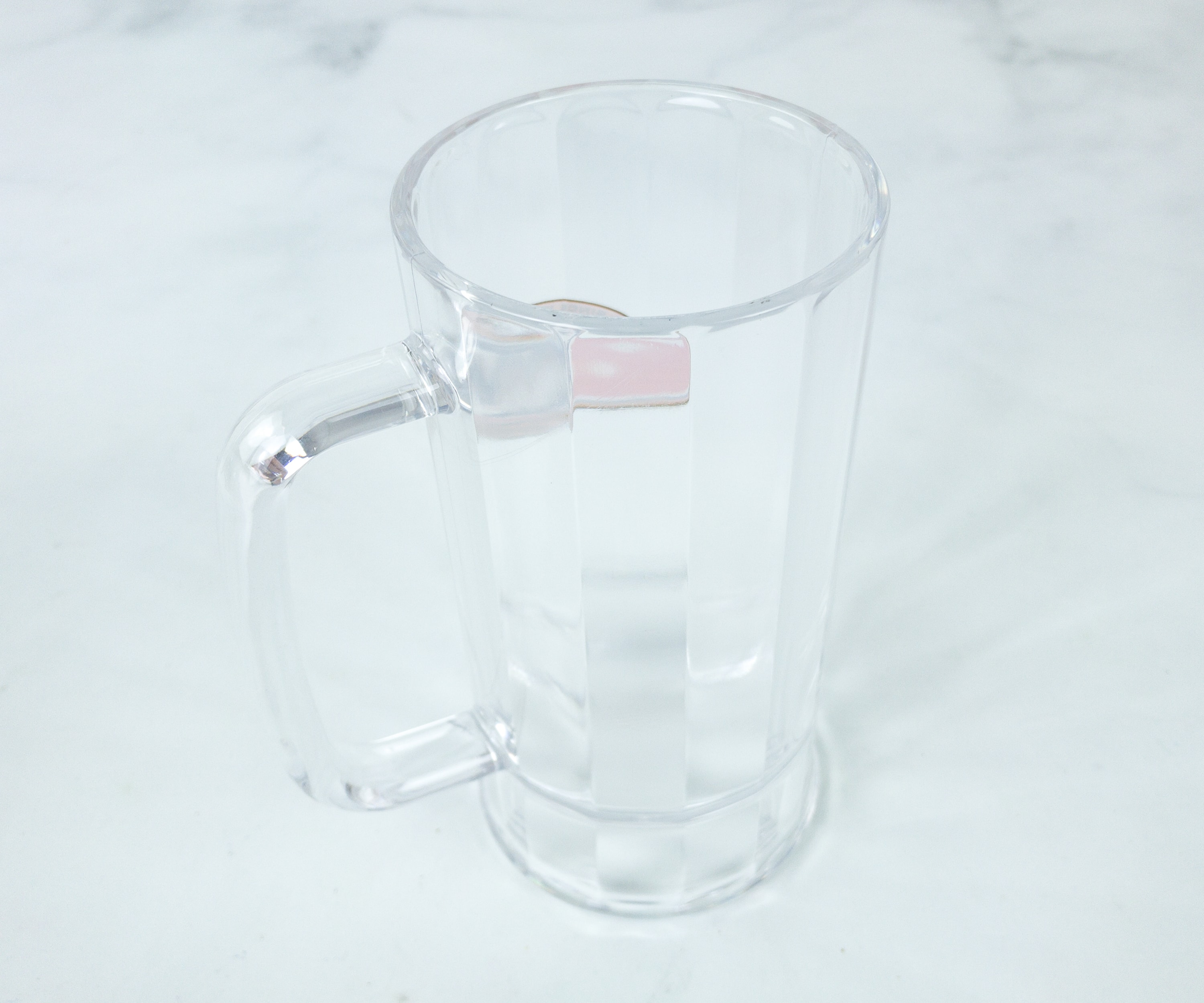 This mug also comes with a thick plastic handle, so you and your kids can carry it anywhere with ease.
Each mug also features their trademark A&W Root Beer logo!
Everything is ready, and it's time to make our own version of the scrumptious root beer float!
First, we transferred the root beer to a mug, put a scoop of vanilla ice cream on top, and then showered it with delicious rainbow and chocolate sprinkles.
It's time to dig in! My kids loved putting everything together and, of course, tasting them!
Here's my son, enjoying his float so much!
Aside from creating a float, you can also make a separate dessert using the ice cream topped with delicious chocolate syrup!
Adding some toppings such as rainbow and chocolate sprinkles with crushed graham crackers and oreo definitely make it better!
The A&W Family Fun Night Kit was really awesome! They made a great job of providing us with a delectable dessert recipe and amusing games that our family can enjoy and play together. The dice game was so cool, and we also appreciate how they encourage families to go offline and have fun the old school way. Everything we need for a night of fun is indeed here. All we needed to add is the ice cream and the root beer! For sure, you can make your own root beer floats, but we really had fun doing all the activities and getting in the spirit of the box. This box made us happy, too bad about our pricey shipping.
What do you think of The Family Fun Night Kit from A&W Restaurants?