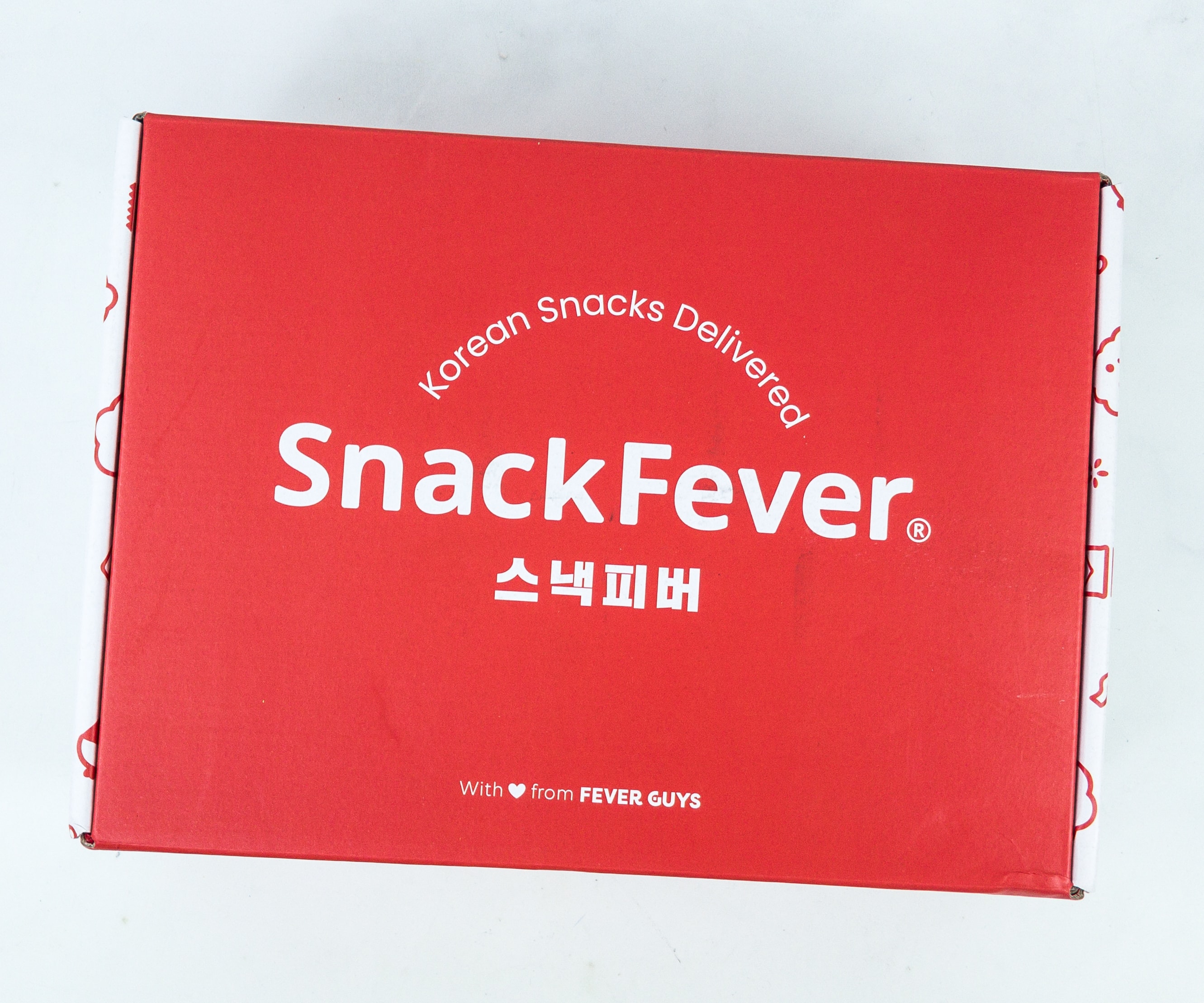 SnackFever is a monthly subscription box that delivers all your favorite Korean snacks, as well as other hard-to-find Korean treats. Each month, subscribers will get 5 to 12 Korean snacks and treats, depending on their subscription. Snack Fever is available in three boxes, the mini box, the original box, and the deluxe box, and subscriptions are $12, $22, and $35, respectively, every month.
NOTE: Starting the February 1st, Snack Fever will be having some changes on their subscription, including a Loyalty Rewards Program, new Original and Deluxe boxes, and a new shipping schedule. You can read more about the changes here.
DEAL: Save $3 off your first box (Mini, Original, Deluxe). Use coupon code HELLOSUB3.
SnackFever's social media handles are printed on the box. On the side, there's even a Korean sentence which means "you're so pretty when you eat"!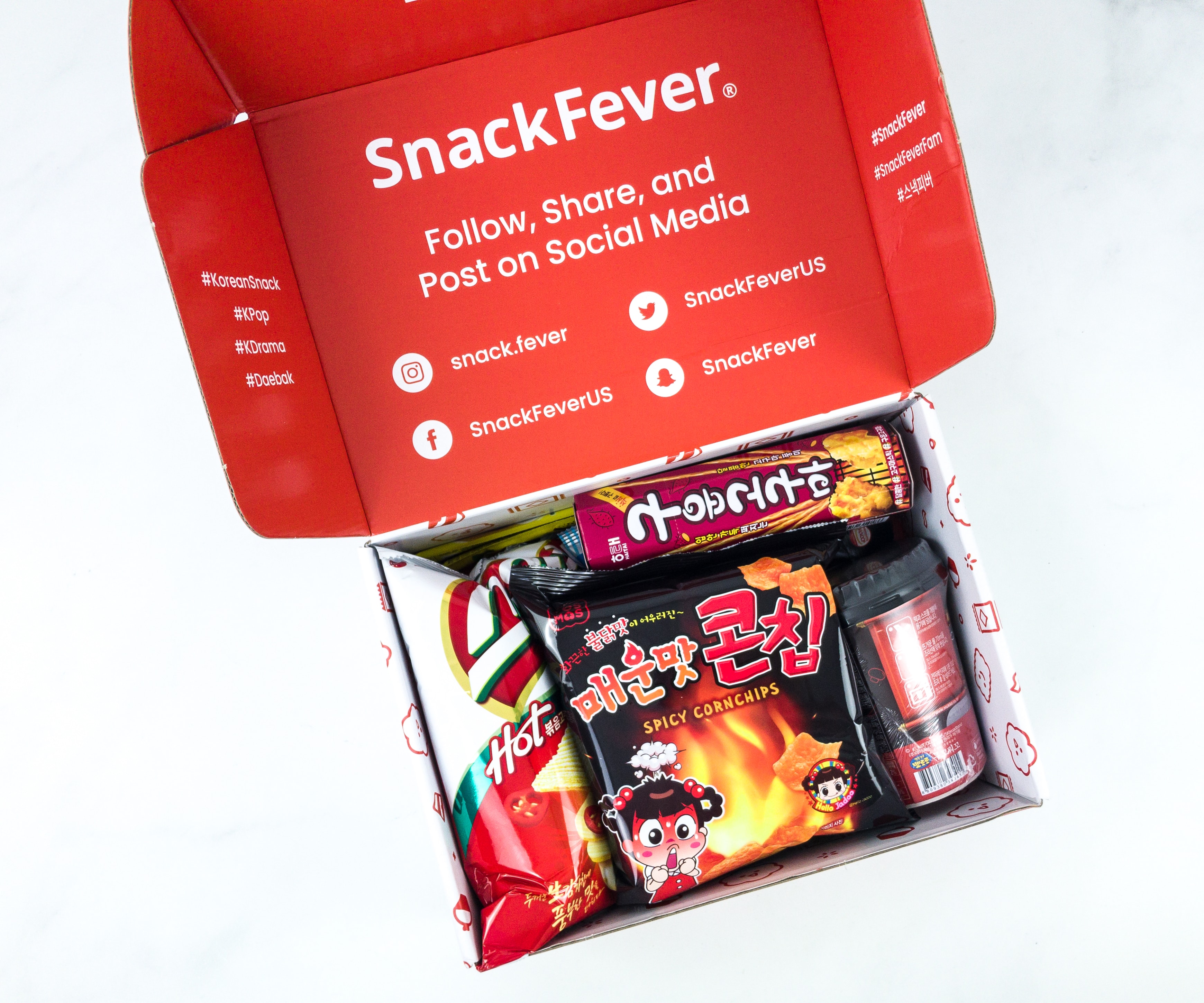 There is no extra packaging, just snacks filling the box to the brim!
August 2019 theme is FIND ME UNDER THE PALMS!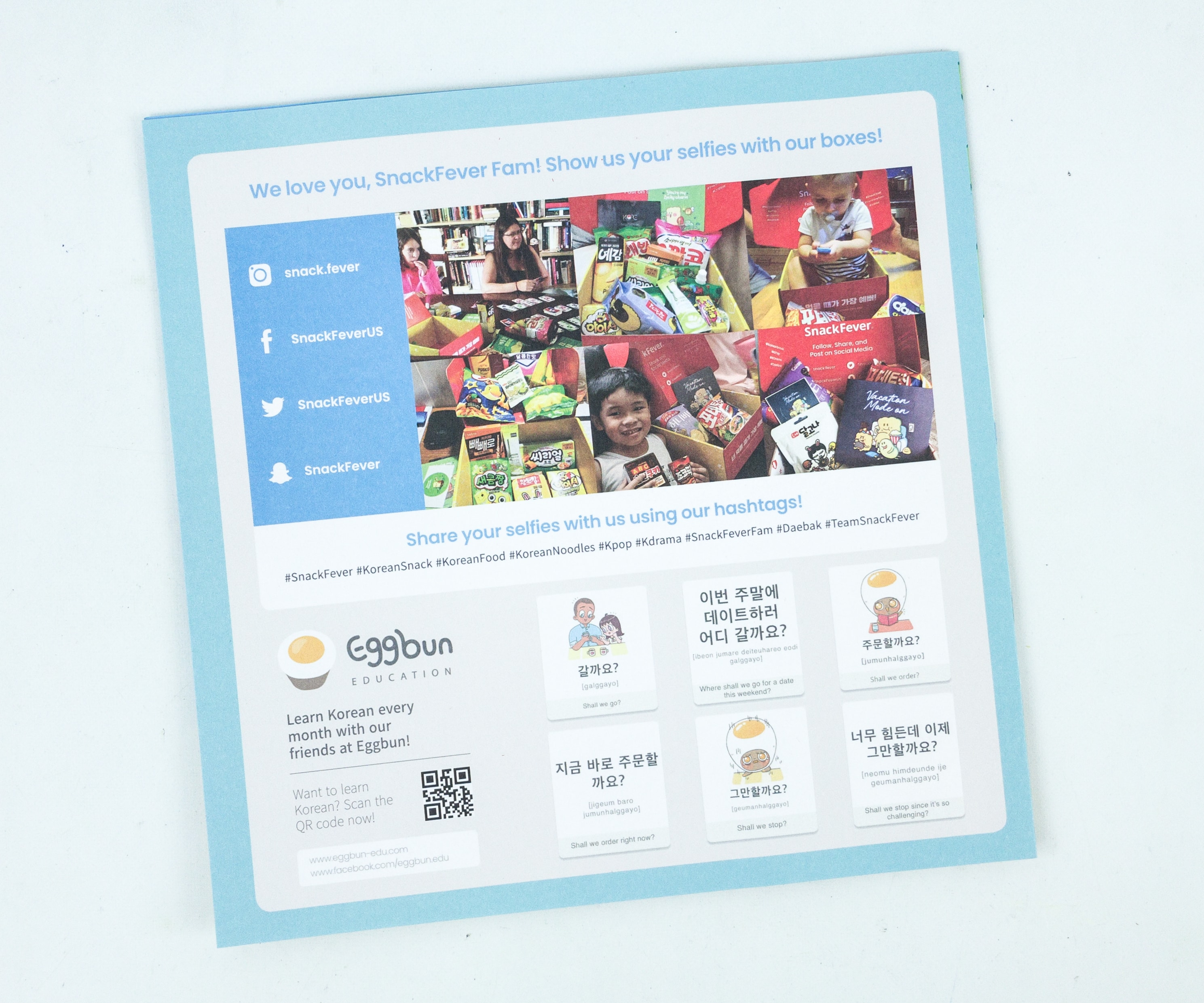 The booklet features selfies of subscribers with their Snack Fever boxes, as well as some Korean vocabulary words.
Of course, there's also a list of all the items in the Snack Fever Mini Box, Original Box, and Deluxe Box.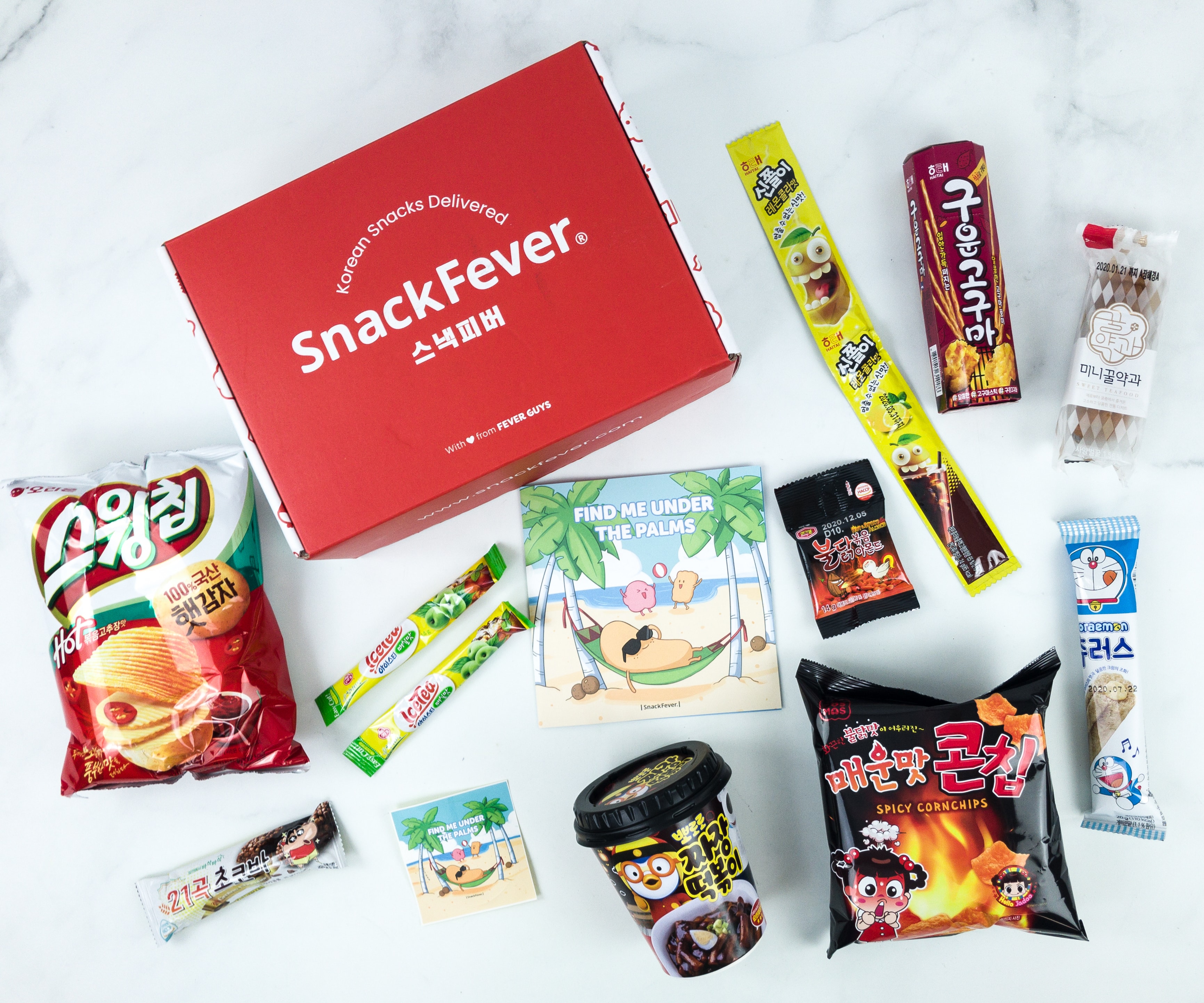 Here are the full contents of the Original box. To see all of our SnackFever reviews including the big box, click here.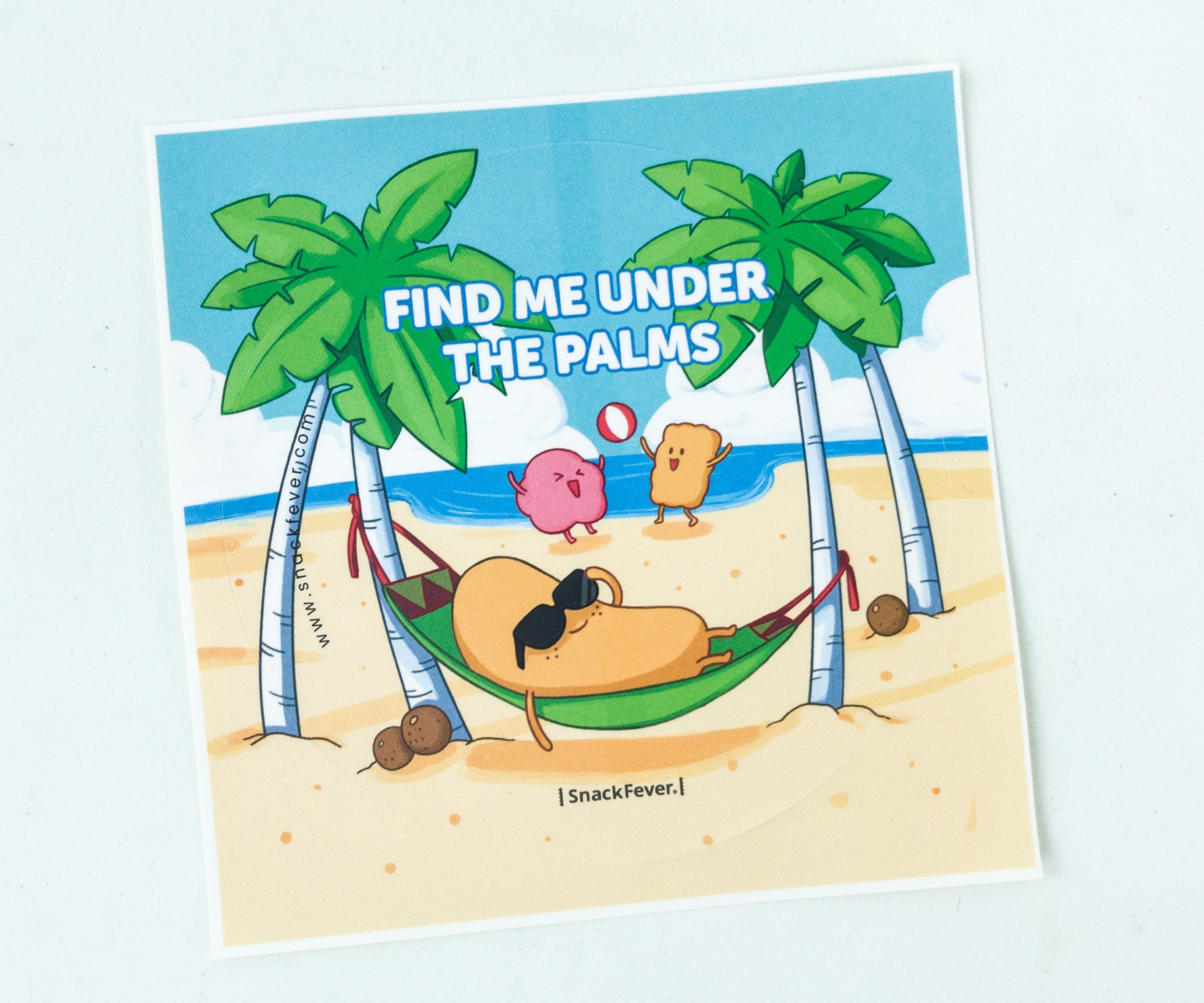 Sticker. This month's sticker features the same design as the booklet.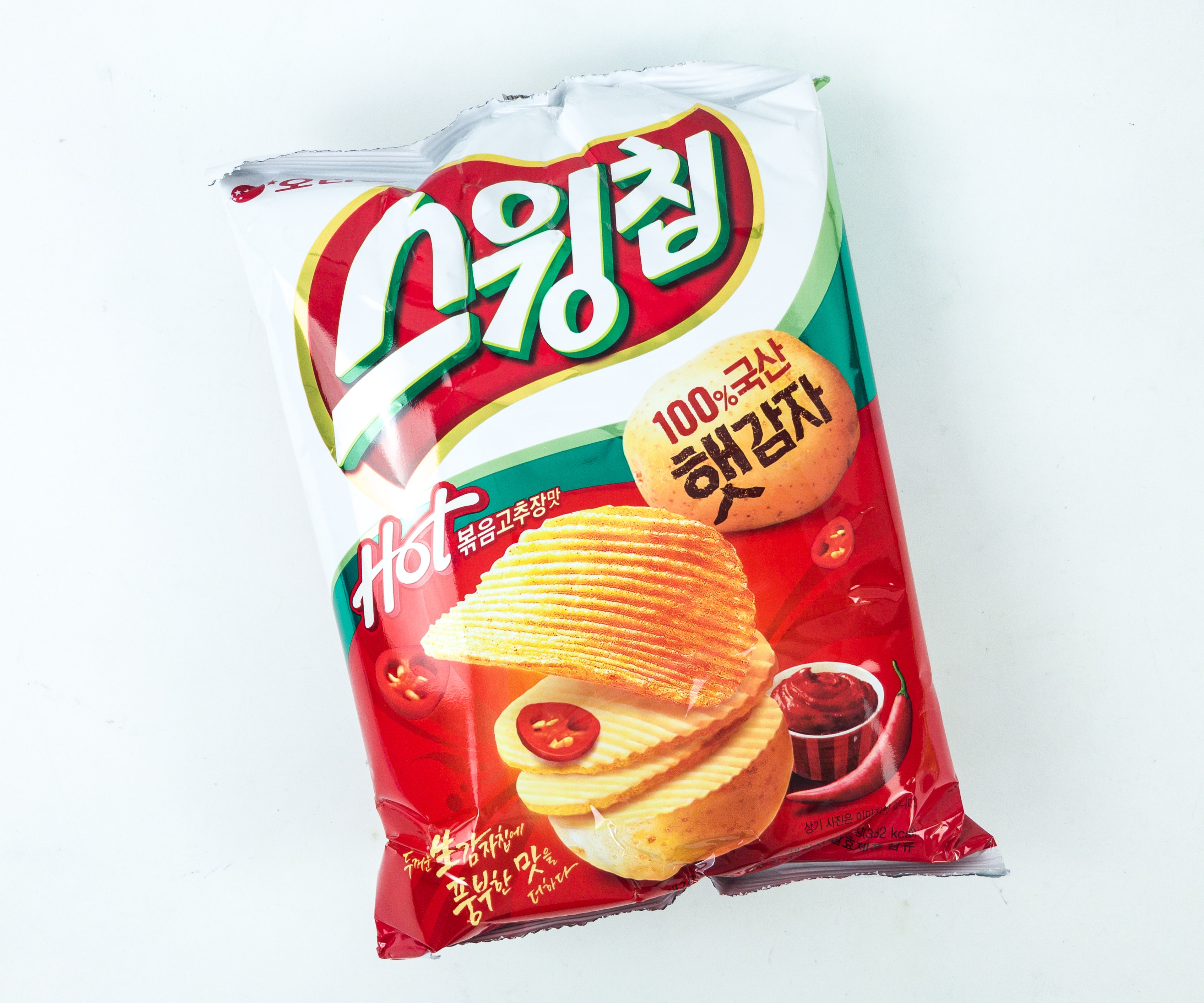 Swing Chip. Who can resist a great bag of potato chips? These ridged potato chips are not just crunchy,  they're flavored with a blend of sweet and sour tomato ketchup and a kick of spicy flavor. It's the perfect treat to pair with your favorite ice-cold beverage while watching a movie!
Spicy Corn Chips. We got another bag of spicy snack, and this time they are corn-puffed crackers. Each piece is light and crunchy, with the kind of heat that would make you sweat profusely! Well, they warned us using that cute drawing on the packaging!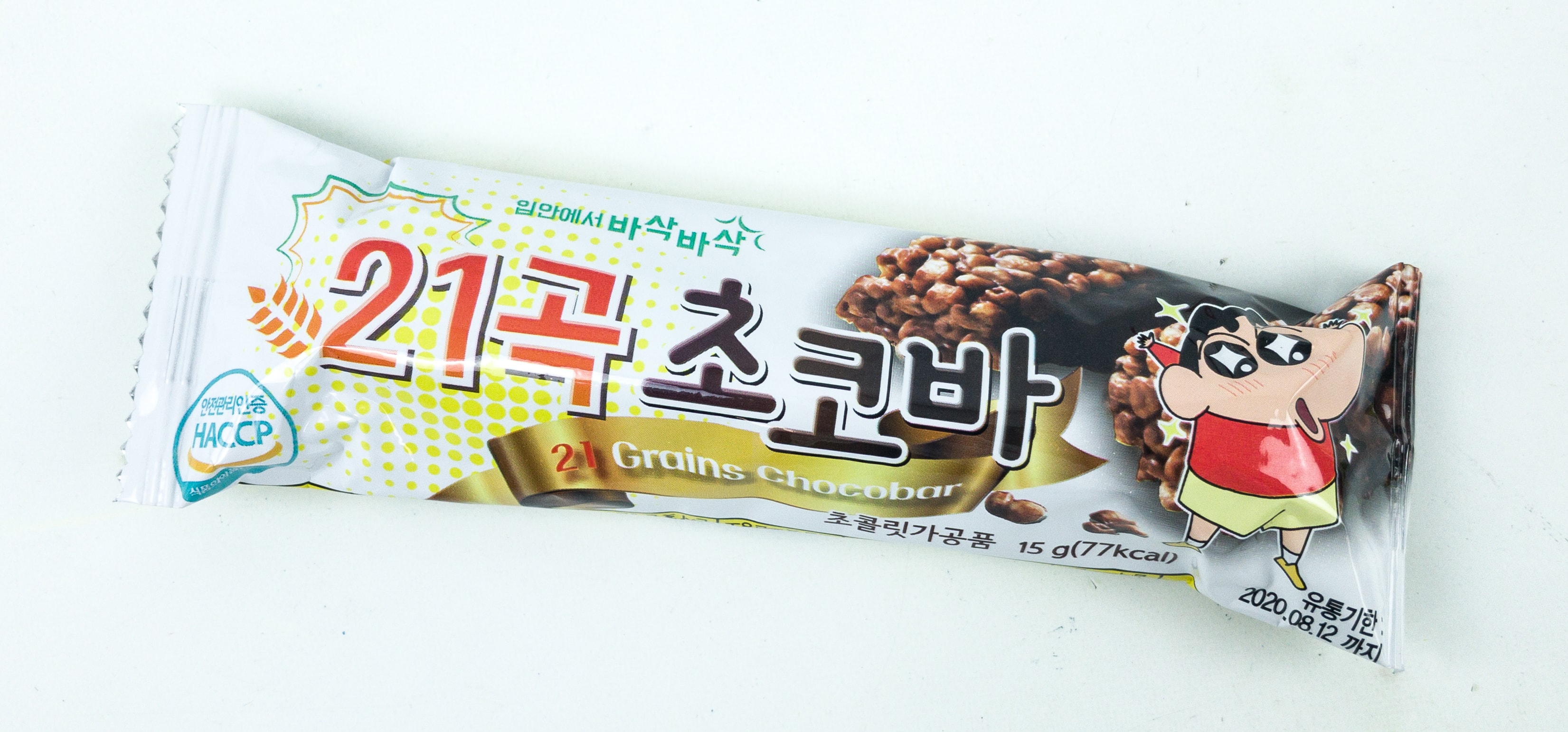 Songrim's 21 Grain Choco Bar. It's a luscious snack bar made from thick chewy nougat coated with crispy rice crisps and dipped in delicious and creamy milk chocolate. The different textures present in one bar makes it such a delight to munch on. It's crunchy and chewy at the same time, and satisfyingly sweet as well!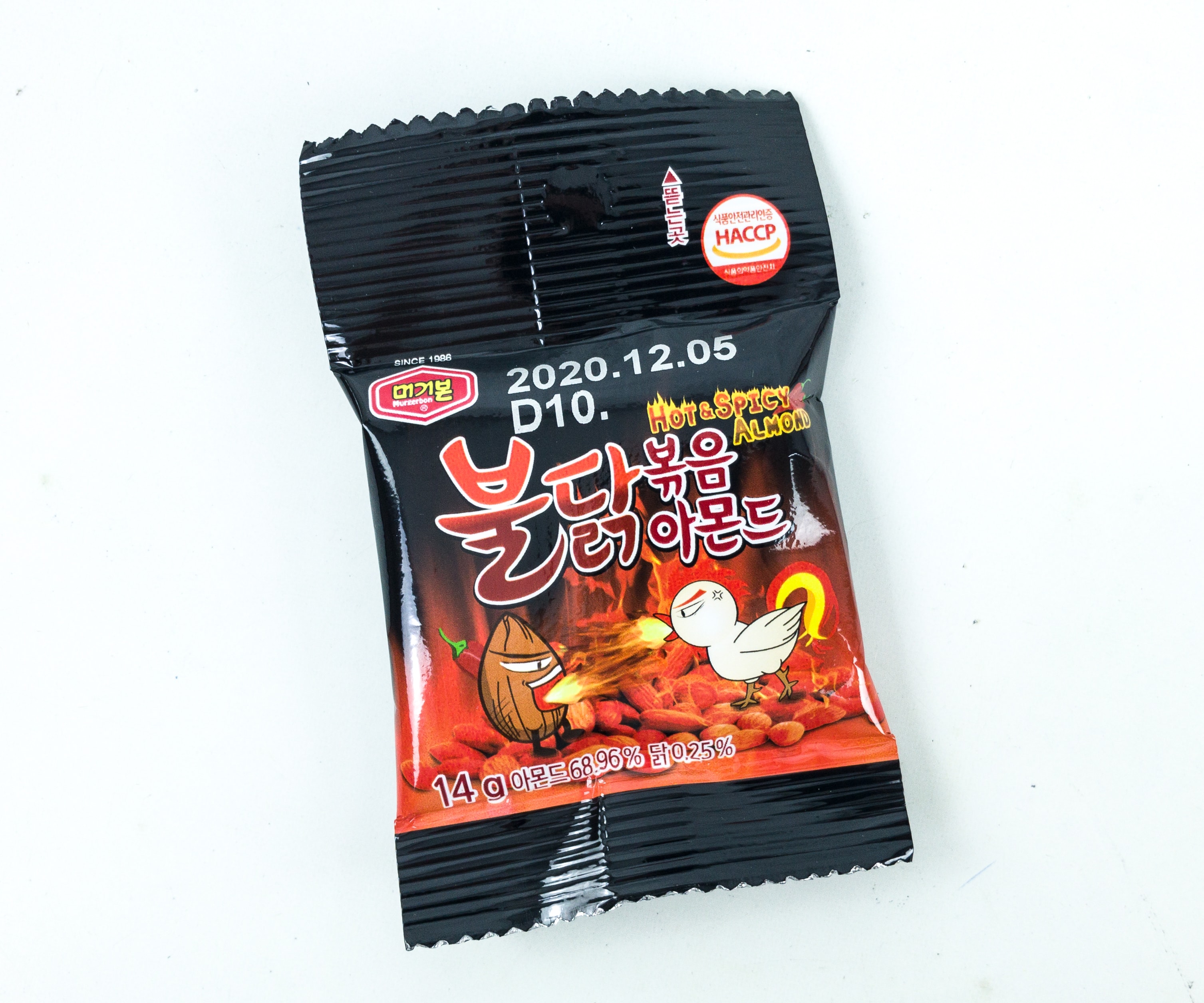 Spicy Chicken Flavored Almonds. Roasted almonds make great snacks, whether at home or on-the-go. This small bag of almonds is made even better by its spicy chicken flavoring. Each piece is crunchy, with a wonderful combination of savory and spicy flavors. Also, it goes well with cold beer!
Pororo Jjajang Ddeokbokki. Ddeokbokki is a well-known Korean rice cake snack with a tasty sauce. They're usually sold in restaurants and streetside stalls, but there's now an instant version like this one. Subscribers will get 1 out of 3 flavors, and we got Jjajang, the savory one! Inside the cup is a pack of chewy rice cakes and a pack of sauce. All you have to do is put them together and add hot water. You can also opt to put them in the microwave.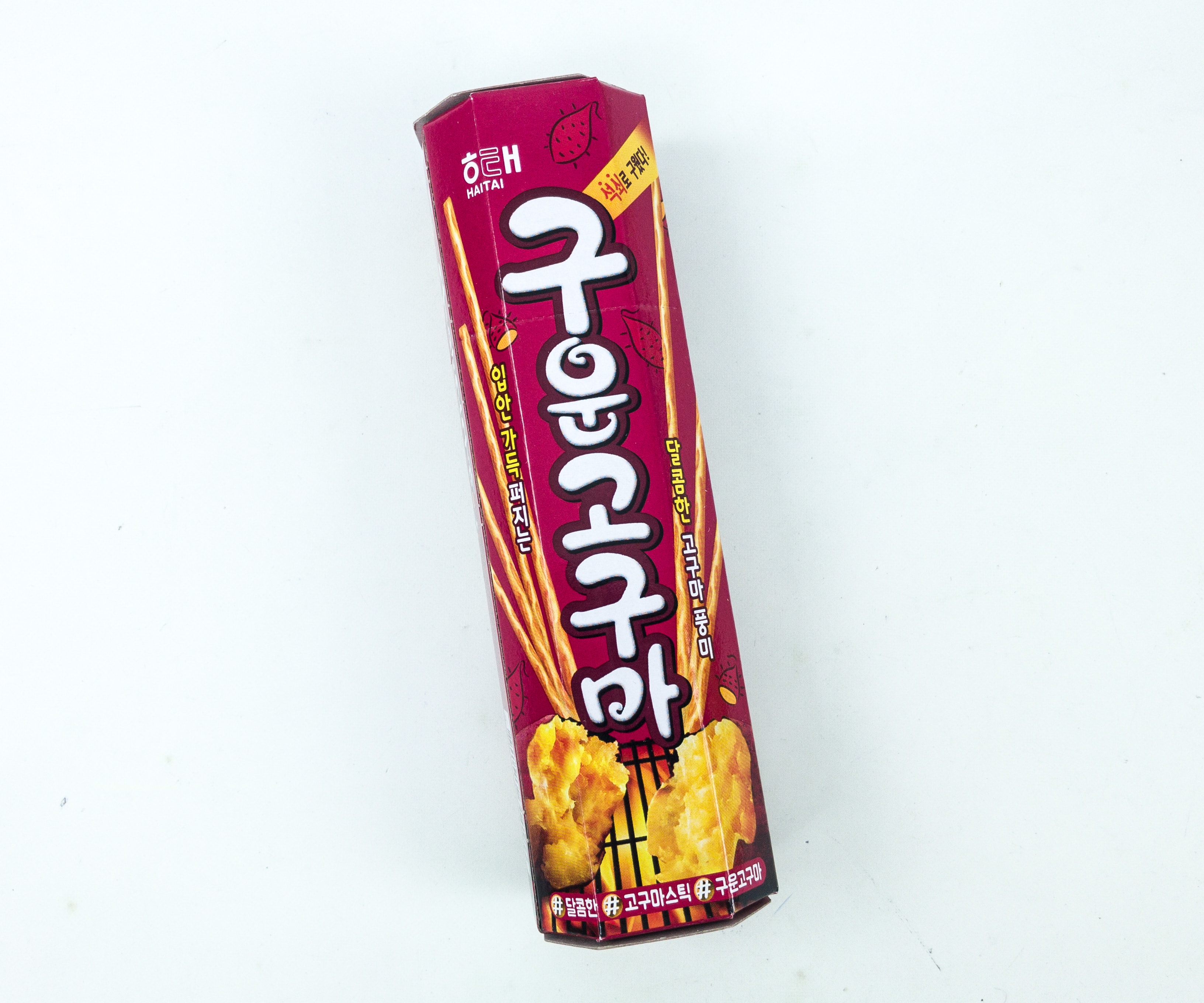 Baked Sweet Potato. These crunchy snack sticks are made with sweet potato. They remind me of Pepero sticks, but these are crunchier and tastier.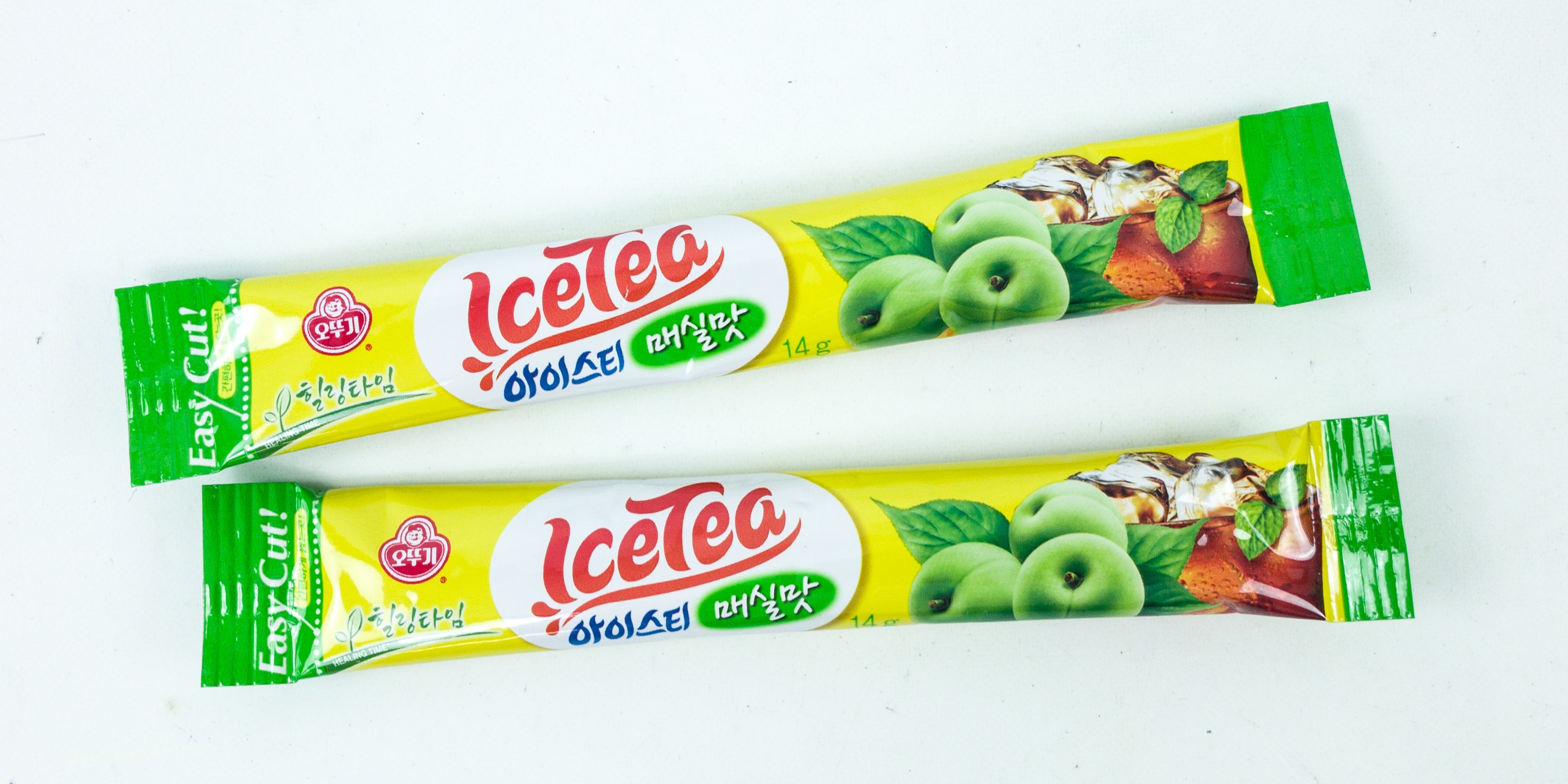 Ottogi's Iced Tea Plum Flavor. We got two sachets of this instant plum-flavored iced tea! Just mix it with water, add ice, and you now have a refreshing drink that's perfect for summer. It's only a bit sweet, but a refreshing drink overall.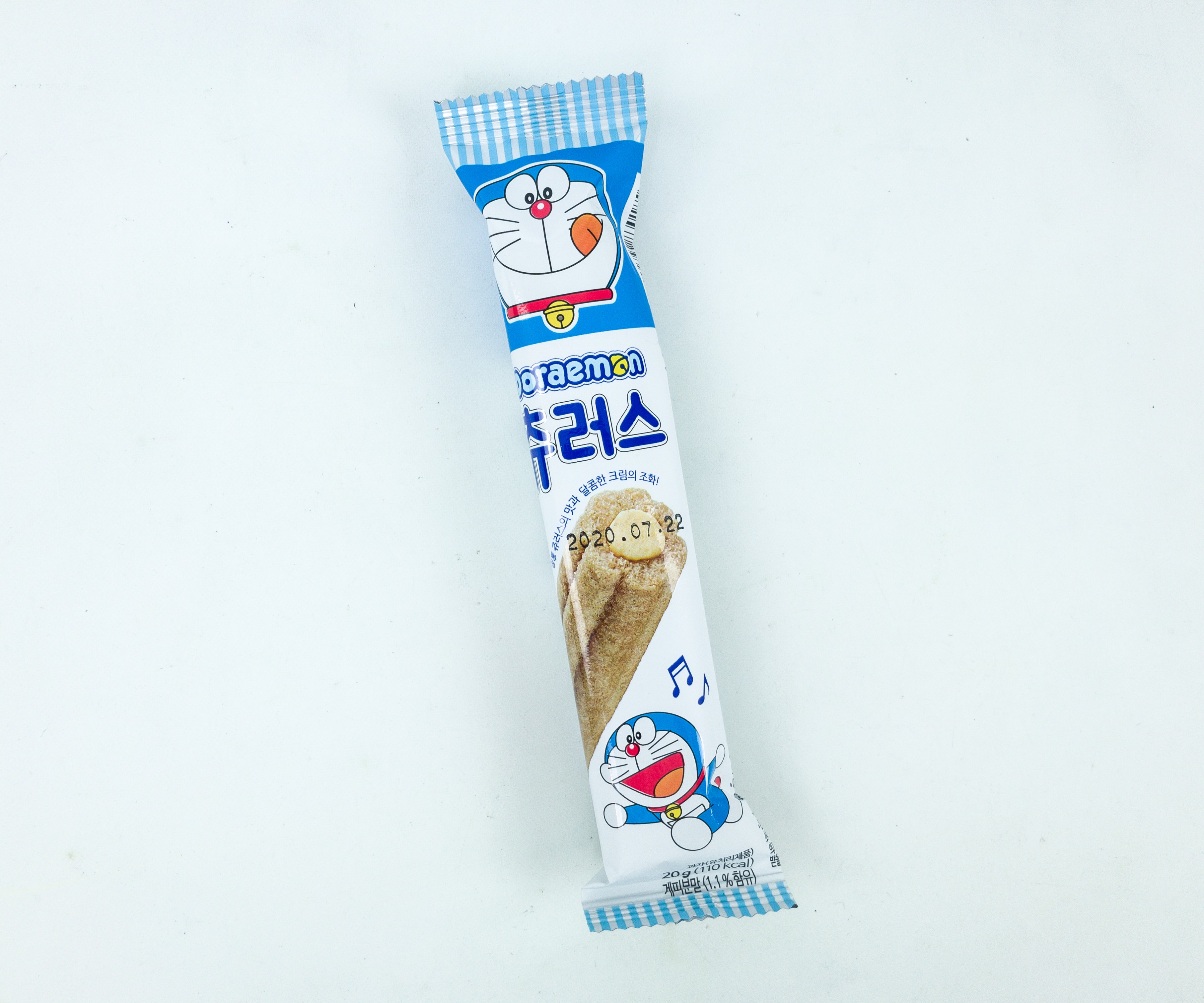 Doraemon Churroz. Churros is a popular snack in Korea, and it's not surprising why. It's such a tasty and filling snack that you can enjoy even on-the-go. This one tastes similar to the actual churros sold in stores, minus the oil. It even has a milky cream filling. Also, the famous anime character Doraemon is featured on the packaging!
Shinjori Lemon Cake Flavor. This jelly stick is infused with lemon flavor, giving you that mouth-puckering sourness with every bite. We love sour treats and this one definitely pleased our tastebuds!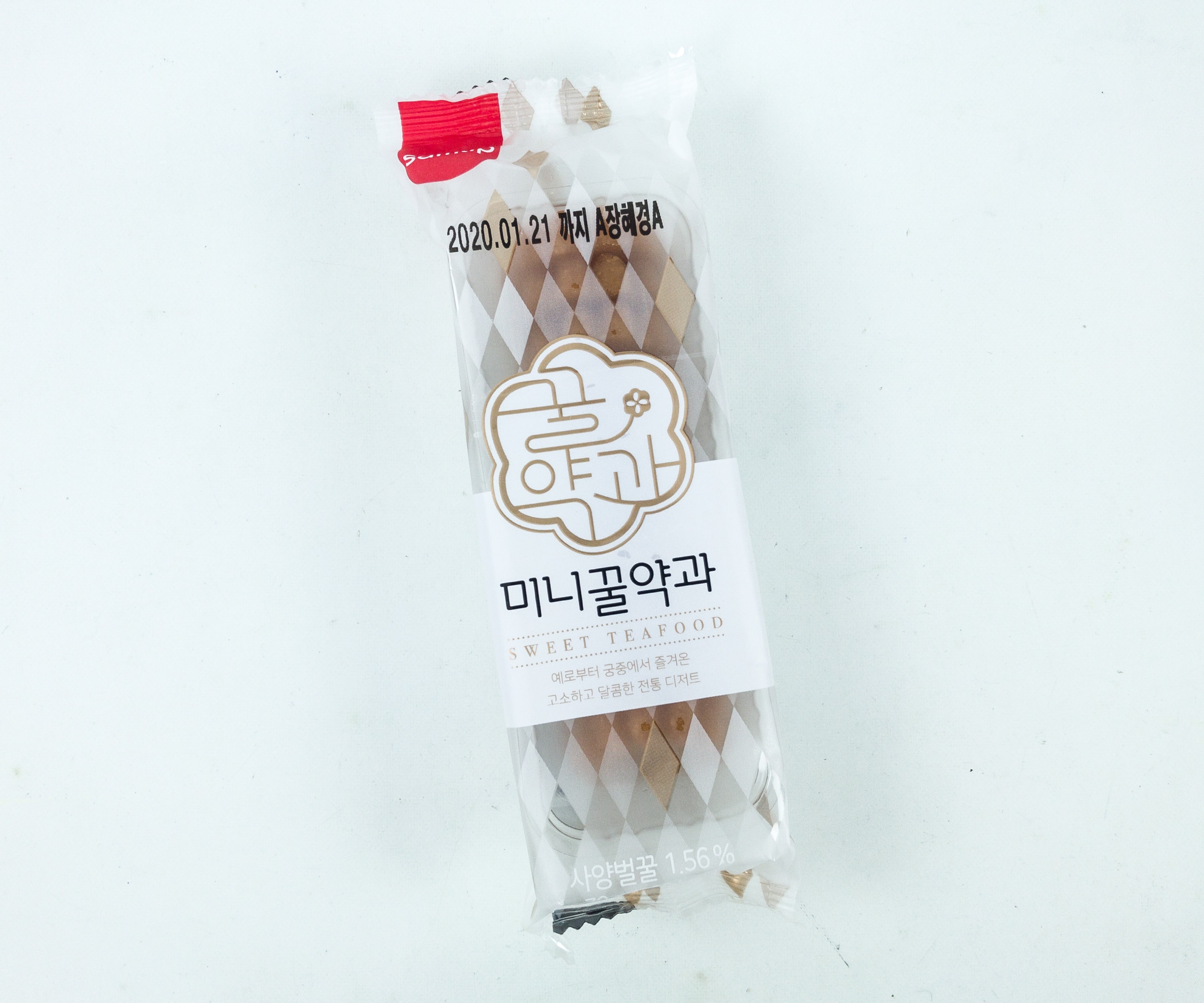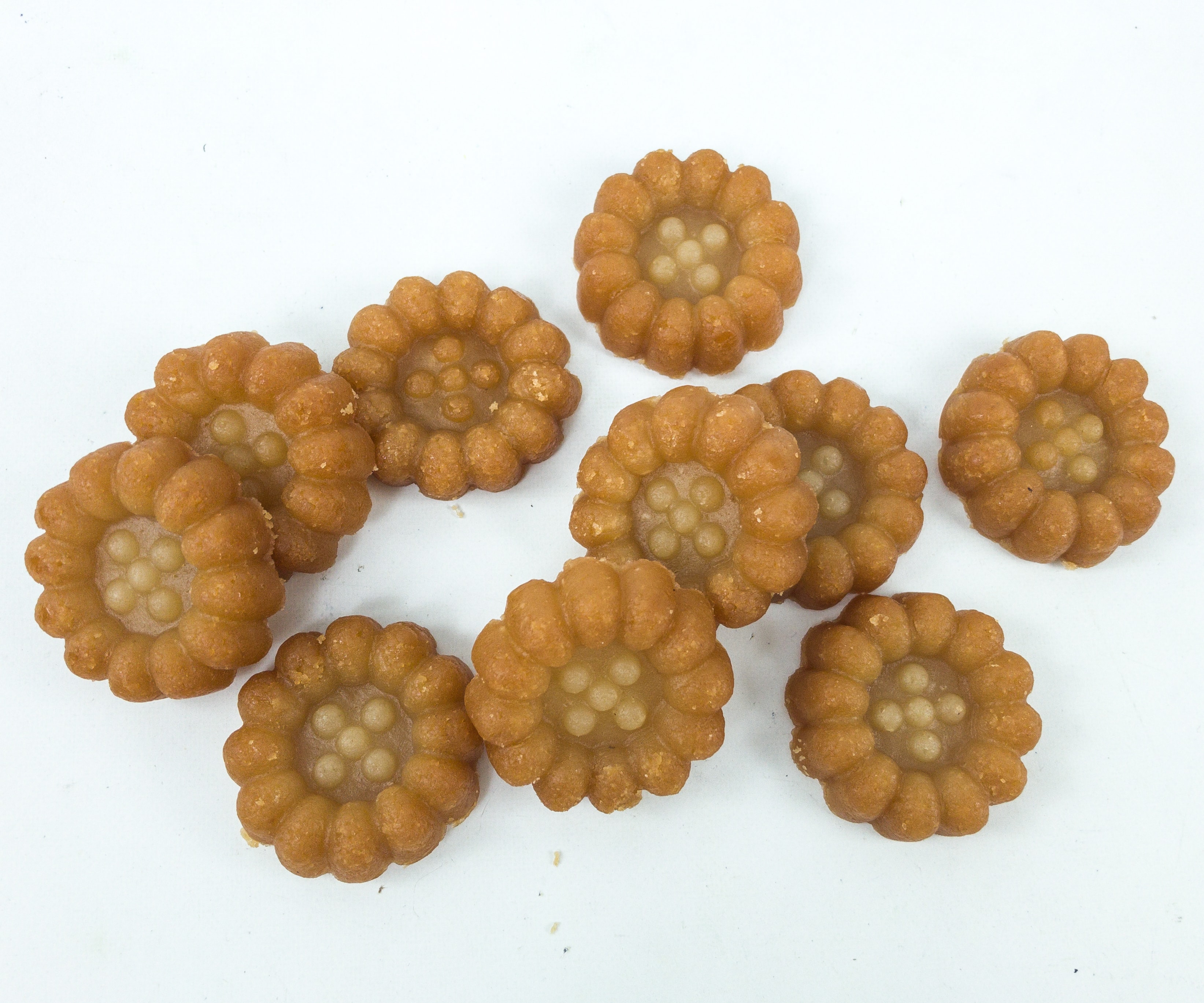 Mini Honey Yakgwa. Yakgwa is a traditional Korean rice cake snack made from rice, honey, sesame oil, and ginger. We got 10 pieces in one pack, and each of them features a rough texture on the outside and a soft and chewy filling. They're also sweetened just right, making them a great snack to pair with a hot beverage!
Every Snack Fever box is jampacked and this month's box is not an exception. There's a great variety of goodies as well, including chips, pastries, and even snacks inspired by traditional Korean food. We got fewer candies compared to the past boxes, but the good thing is that we got a good number of spicy munchies! Koreans love spicy food and it's evident in their snacks as well. If you love Korean snacks but find it hard to find them in local stores, this subscription is one of the best ways to get your hands on them!
Have you tried Snack Fever?