Amazon Prime Book Box for Kids is a subscription box that contains children's books perfectly matched to your reader's age. The box costs $19.99 and you can choose the frequency to receive your box every 1, 2, or 3 months.  This box is exclusively available for Amazon Prime members. If you're not an Amazon Prime member, start your FREE 30-day trial today.
Each box contains 2 hardcover children's books tailored to your reader's age (for ages 3-12), or 4 board books for kids 2 and younger. You can skip a box and change the frequency in Your Memberships & Subscriptions.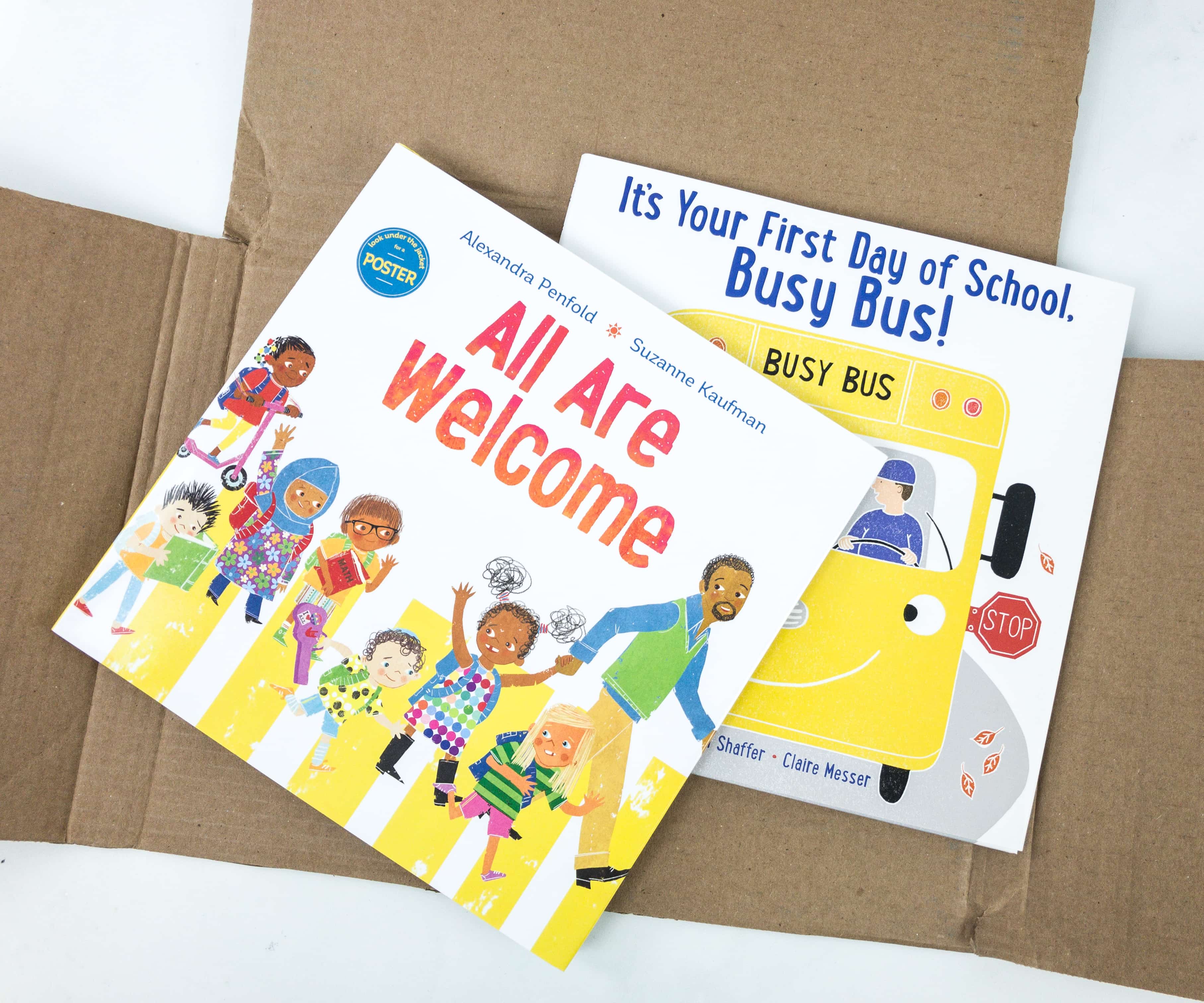 This month's box contains hardcover books for pre-schoolers ages 3-5, All Are Welcome and It's Your First Day of School, Busy Bus!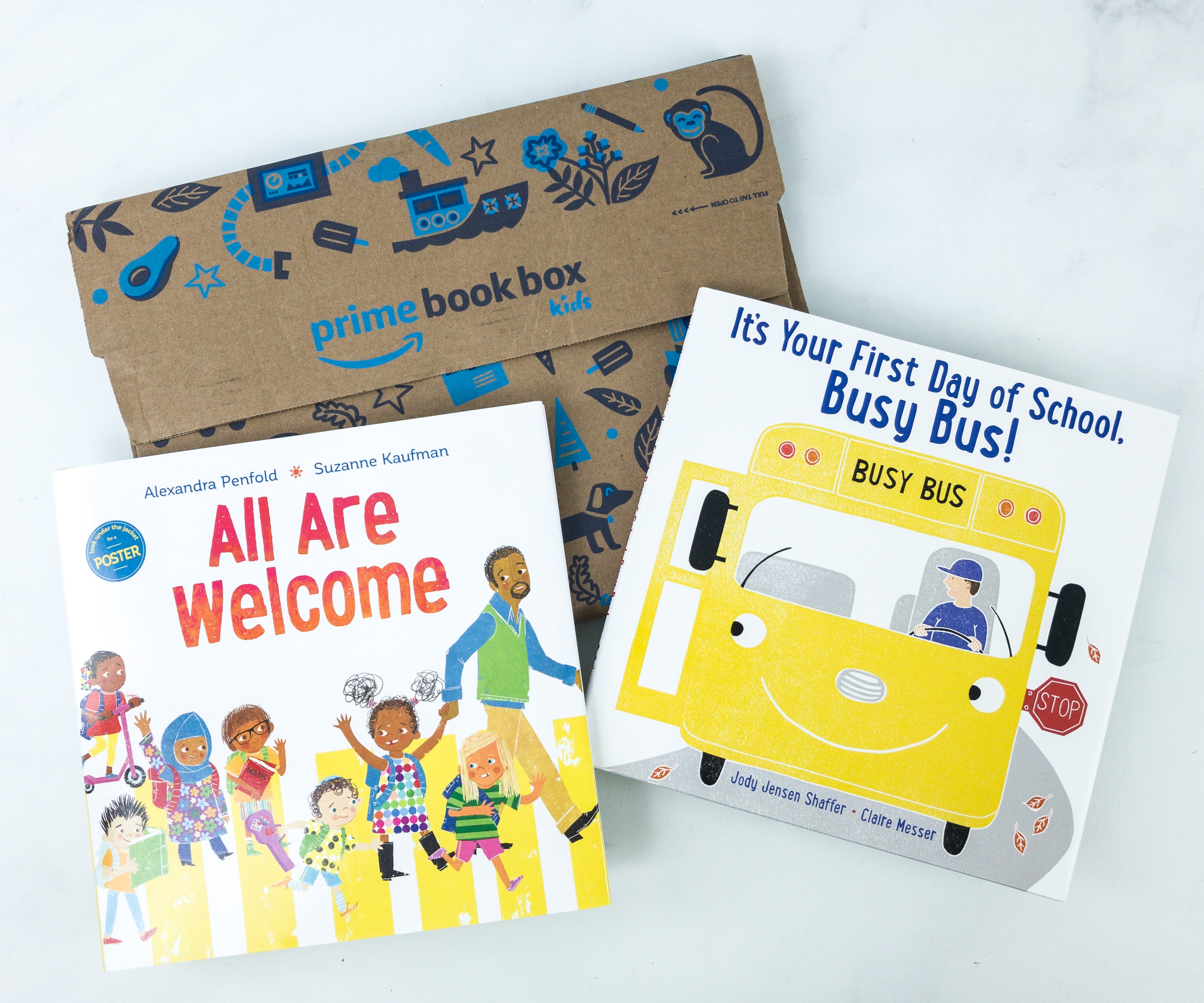 Everything in this pack!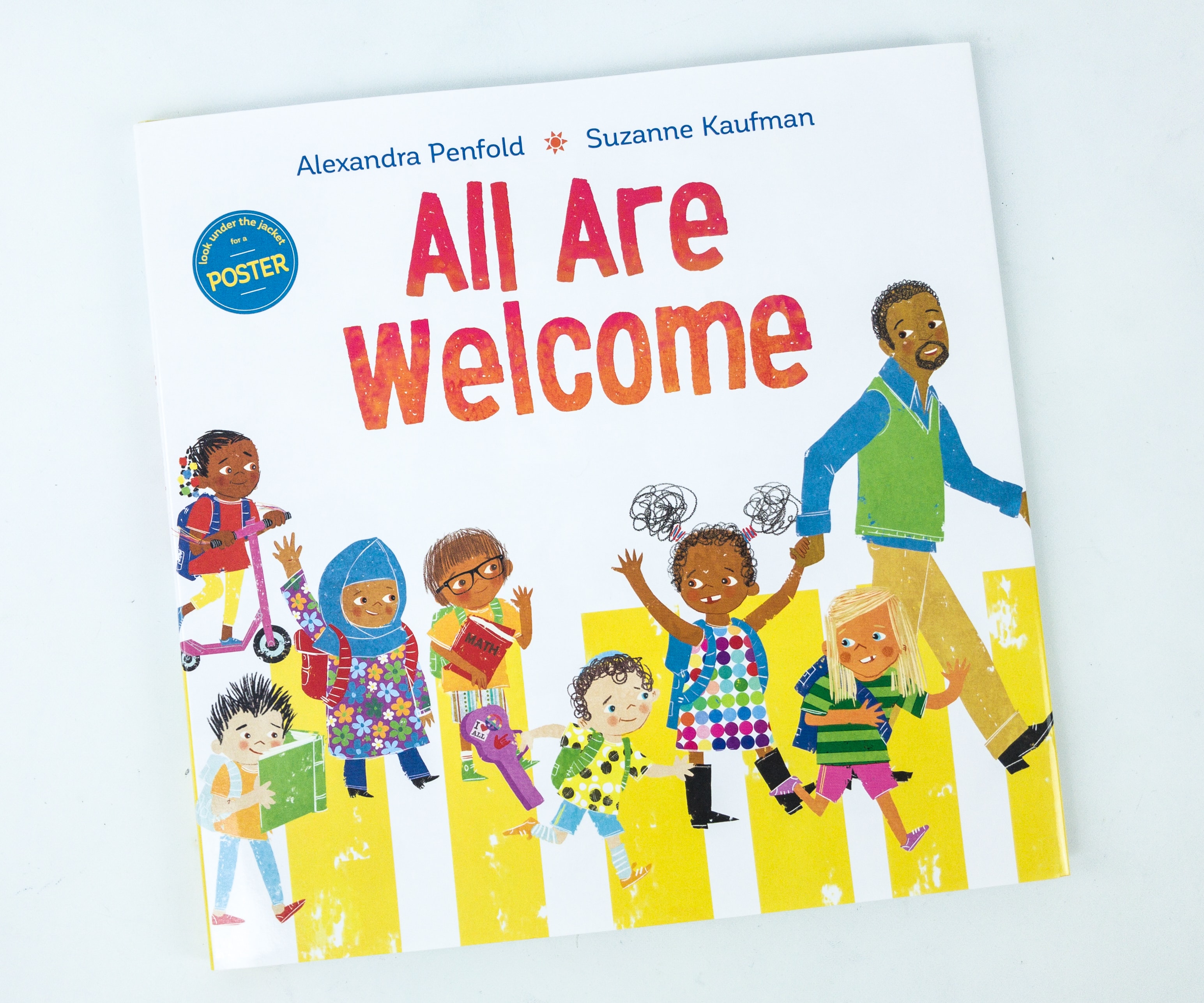 All Are Welcome by Alexandra Penfold ($11.29)
"An Amazon Books Editors' best children's book of 2018 selection. An important picture book about diversity and inclusion that shows a group of kids at school where all are welcome and all are safe." – Seira Wilson, Amazon Editor

New York Times bestseller!

A warm, welcoming picture book that celebrates diversity and gives encouragement and support to all kids.

Follow a group of children through a day in their school, where everyone is welcomed with open arms. A school where kids in patkas, hijabs, and yarmulkes play side-by-side with friends in baseball caps. A school where students grow and learn from each other's traditions and the whole community gathers to celebrate the Lunar New Year.

All Are Welcome lets young children know that no matter what, they have a place, they have a space, they are welcome in their school.
This book is a great way to start teaching young children about diversity and inclusion. The colorful illustrations are definitely eye-catching!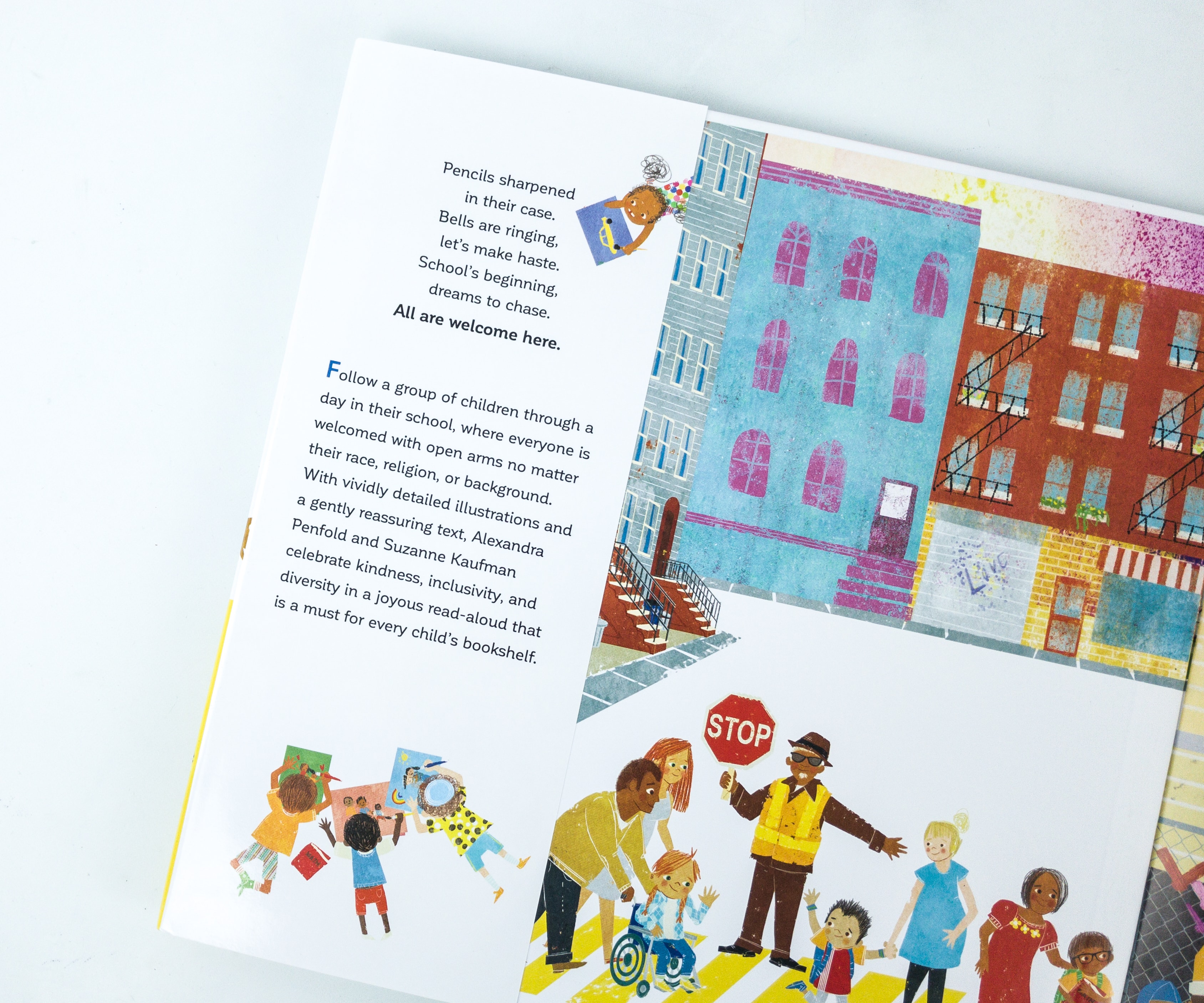 The flap of the dust jacket told us more about what to expect, while the endpaper featured awesome illustrations. These gave us a feel of what to expect from the book even without delving right away.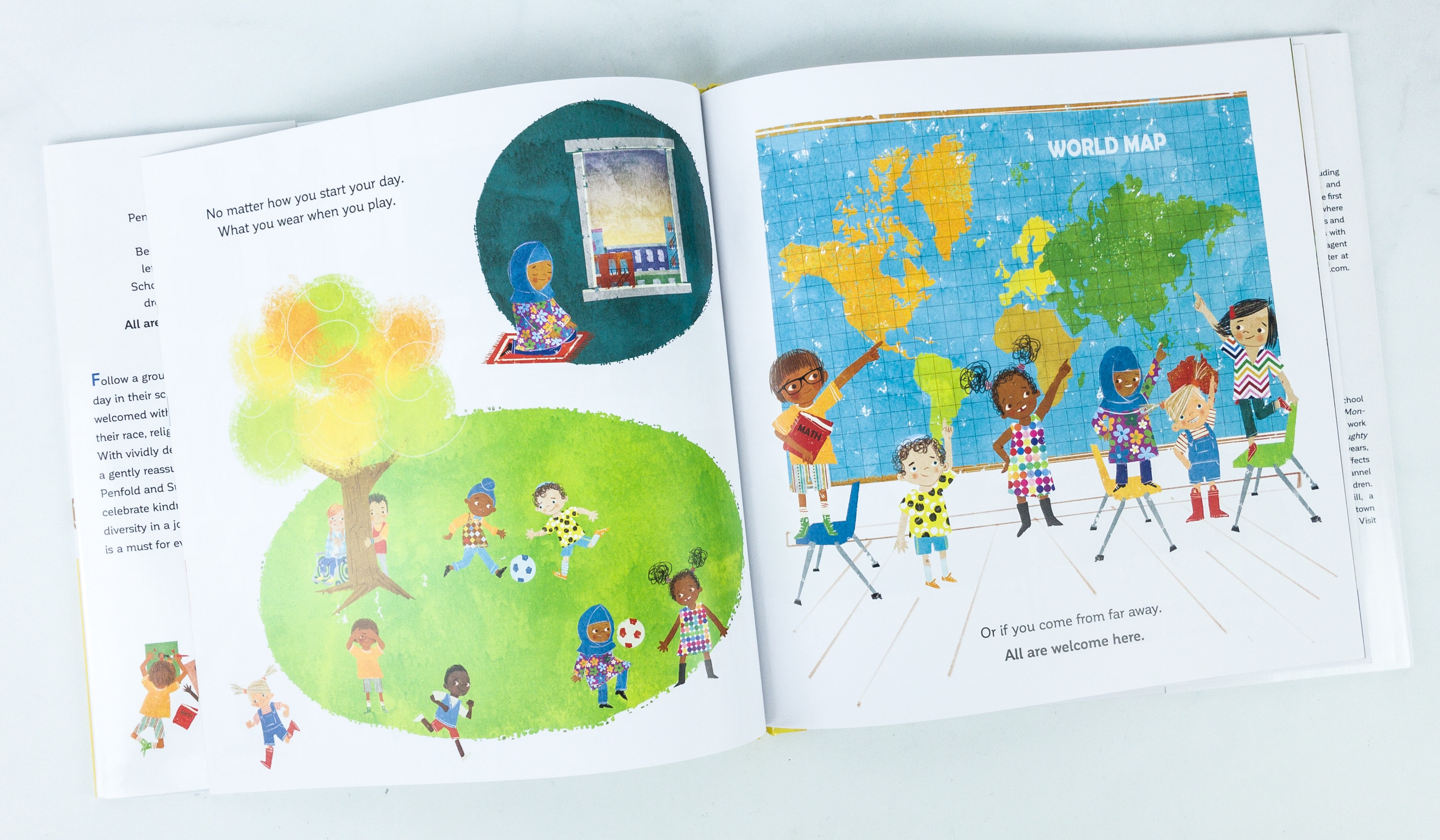 The texts are short yet concise and easy to understand. They're also great for reading aloud.
"All are welcome here" What wonderful words. No one is ever too young to be taught that. The illustrations are also pretty detailed, so my kids really appreciated them.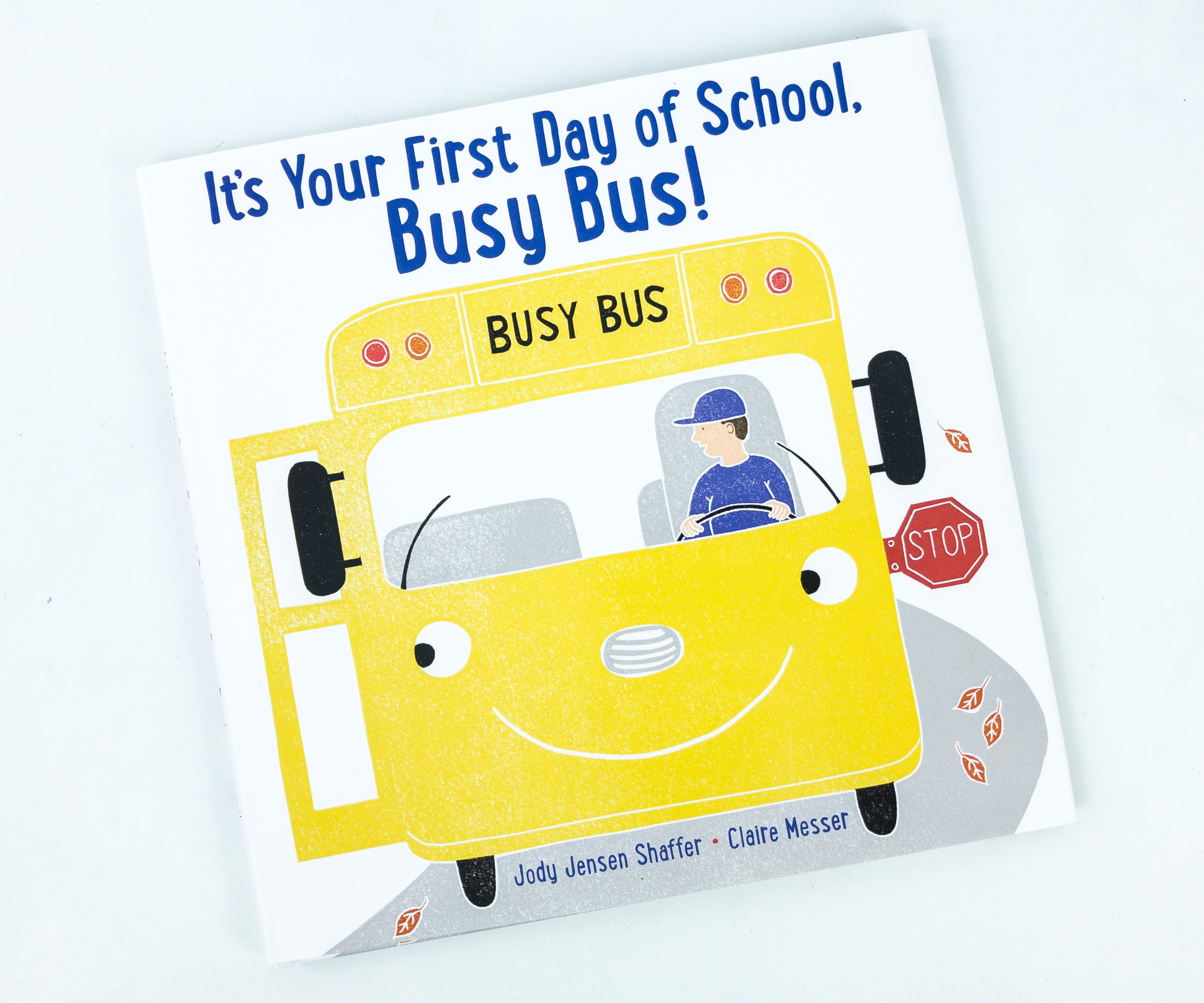 It's Your First Day Of School, Busy Bus! by Jody Jensen Shaffer ($10.98)
"The first day of school can be exciting and maybe a little scary. This little school bus knows just how that feels as he gets ready for a new route with all new students to collect. Warm and reassuring for the first day and beyond." – Seira Wilson, Amazon Editor

It's the first day of school! But is Busy Bus ready? Find out in this darling picture book that showcases the excitement and worries little ones experience as they prepare for their first day.

Today is the very first day of school! Busy Bus is excited, but he also has some first-day jitters. Will the children like him? Will he be homesick? What if he gets lost?! Luckily, bus driver Ben knows just what to do to make sure that the school year gets off to a great start.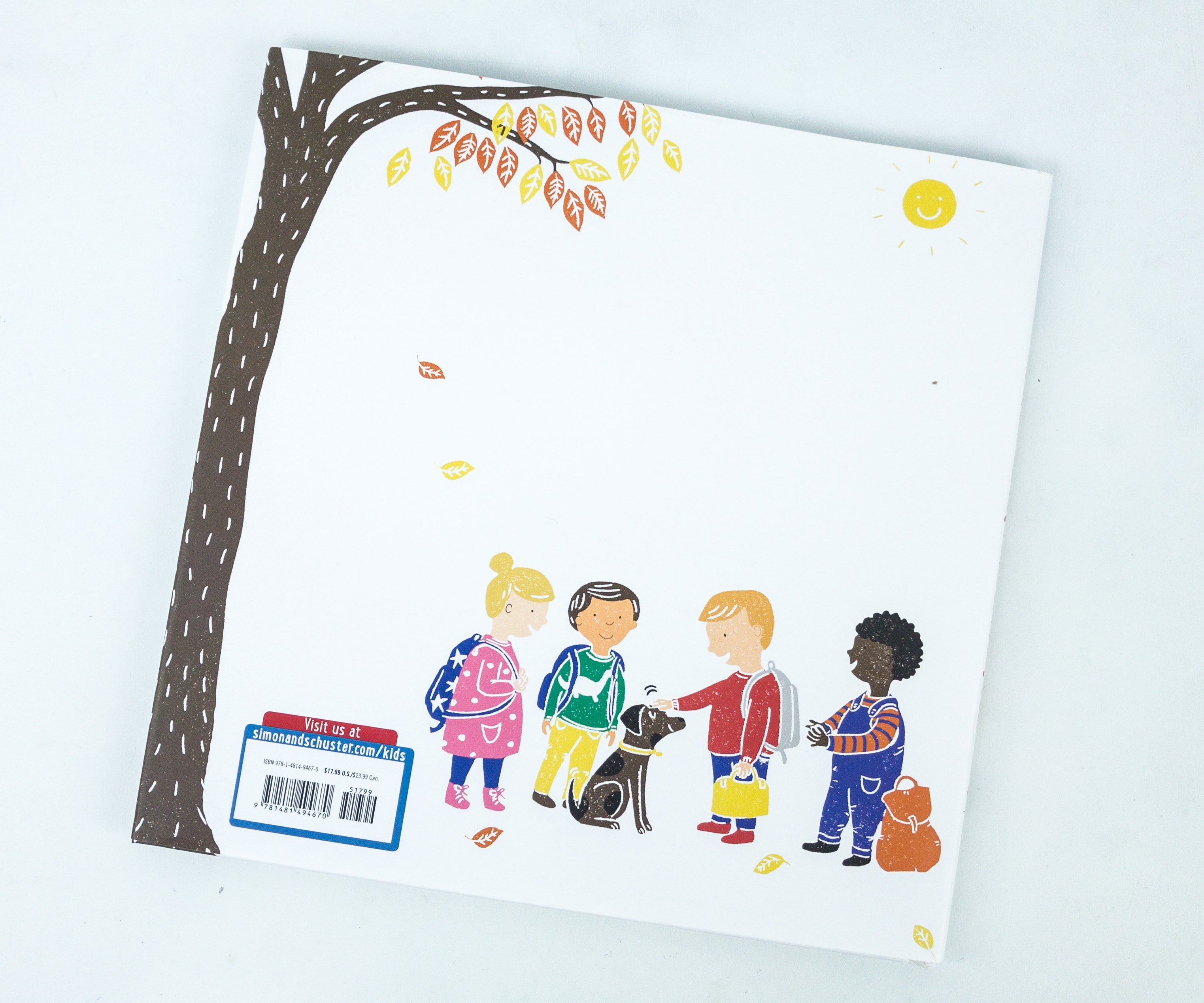 We got a book perfect for kids who are having first day of school jitters. It would also appeal to kids who are interested in buses and cars, or modes of transportation.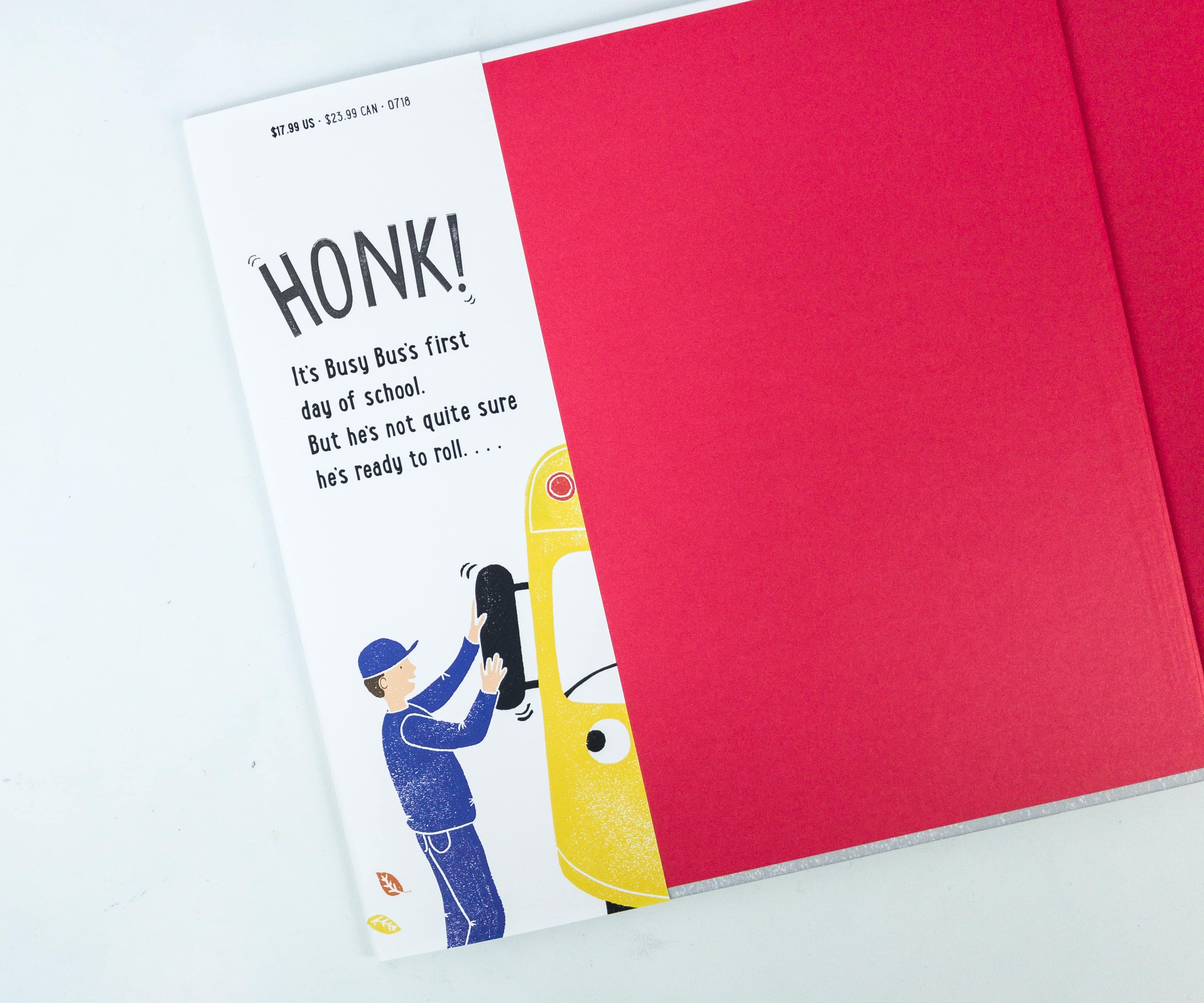 The flap of the book already told us what the book is all about: a bus being nervous about the first day of school!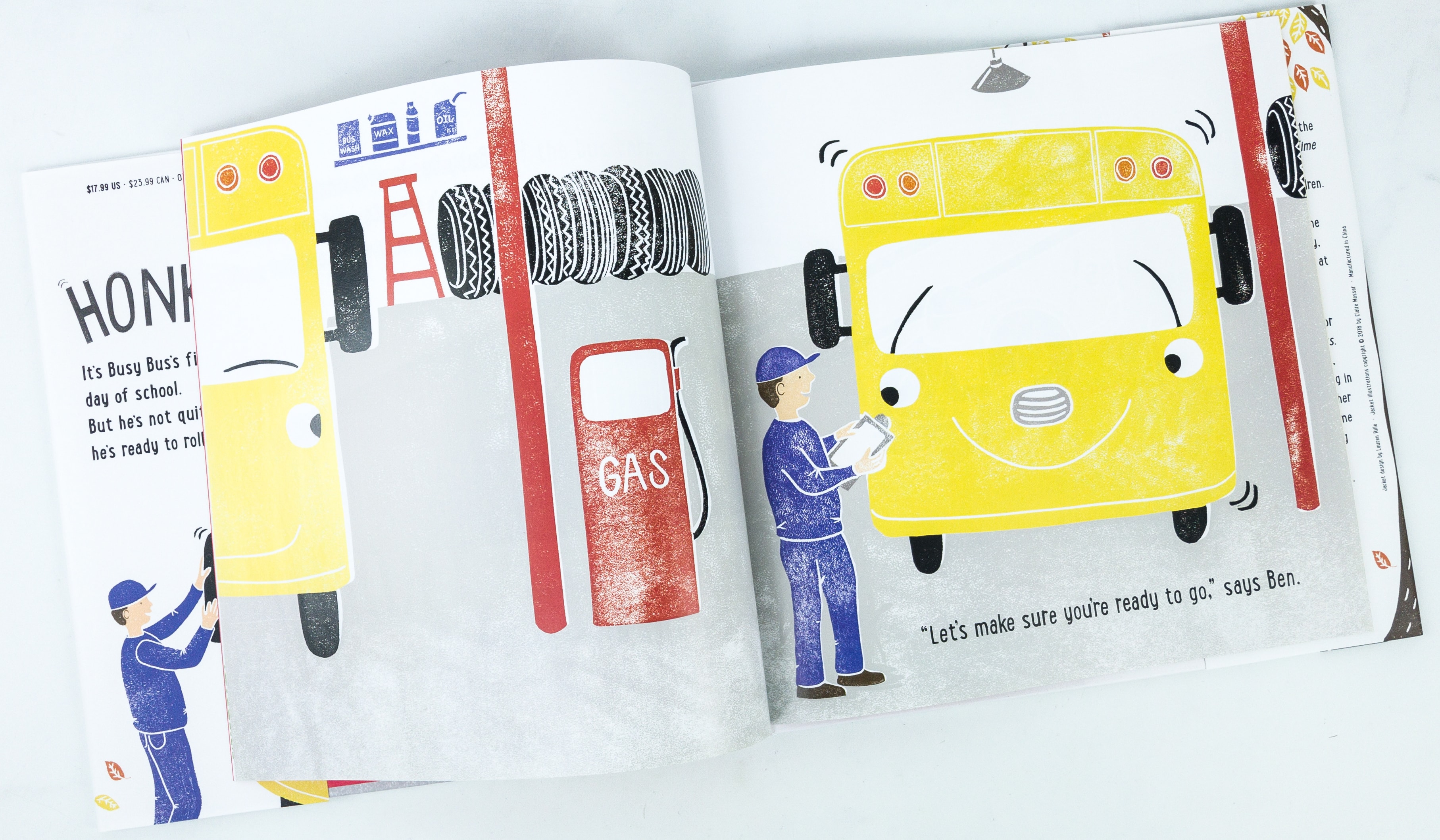 It's an adorable story, and written in an encouraging way as well.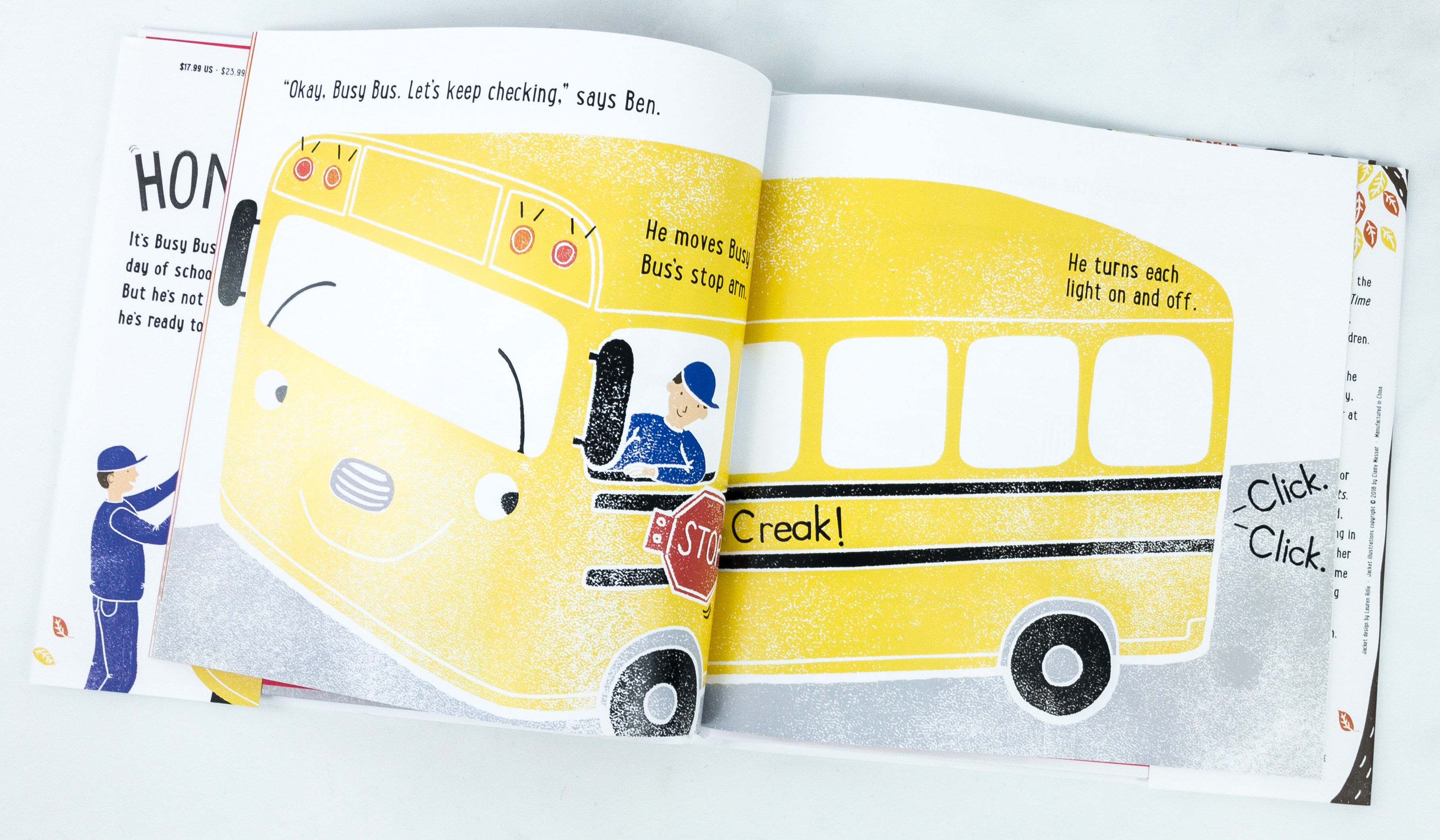 The illustrations feature a splatter effect. They're fun and playful, my kids enjoyed them a lot!
We're always on the lookout for new reads for my kids, so Amazon Prime Book Box is perfect for us. Their book picks are always fun and engaging, with tons of lessons to learn. We absolutely loved the books this month, especially the one that teaches about diversity and inclusion. The story is such an amazing and kid-friendly way of telling us how kindness is universal. We can't wait for more of these kinds of books from this subscription!
What do you think of the Amazon Prime Book Box Kids?