The Introverted Chick is created for women who value alone time and for those who'd rather stay at home than to go out and socialize. Items usually include relaxing goodies plus lifestyle items featuring the humor that only true introverts will understand. The subscription is $39.99 a month and a portion of proceeds are donated to charitable causes!
DEAL: Save 10% on your first purchase with coupon code HELLO10.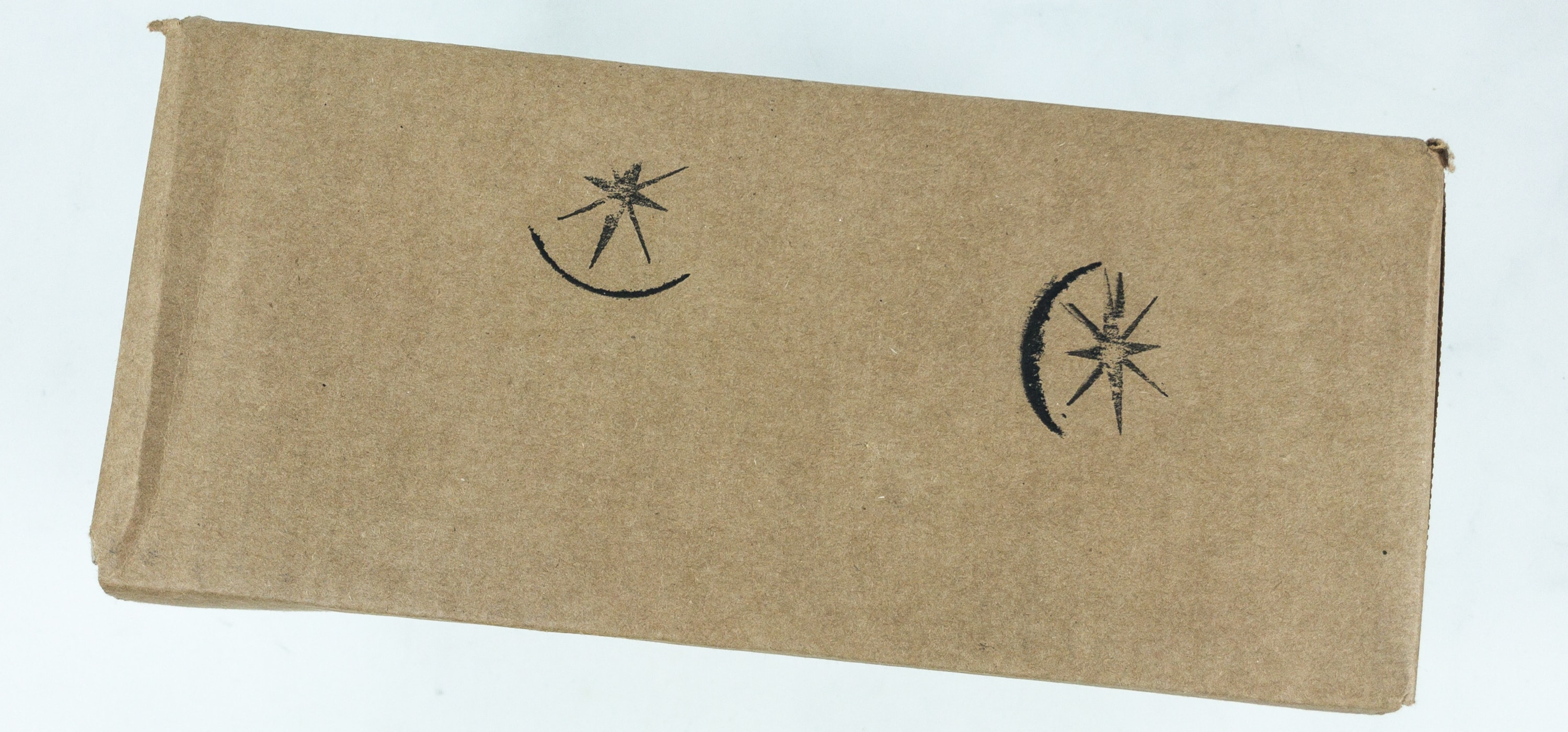 The items are in a simple brown box with The Introverted Chick customized sticker on it.
On top of everything is a note. The items are all wrapped in tissue paper.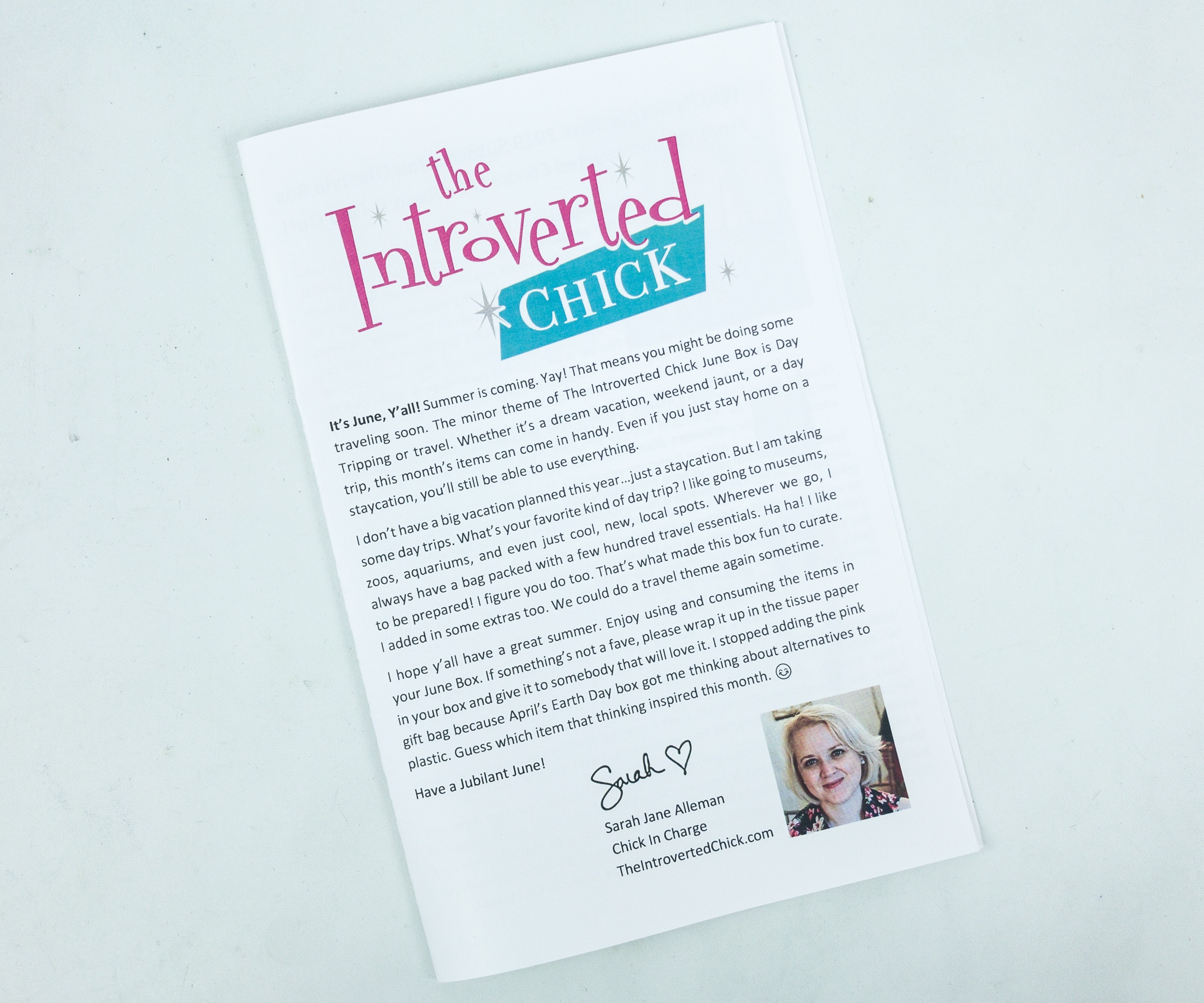 There's also a pamphlet and it contains a message from Sarah, the box owner!
They also listed the brands featured in this month's box.
Of course, there's a rundown of all the items, plus a brief description for each.
Another page is about the featured artisan in this month's box.
Anna Grunduls, this month's featured artist, is a fellow introvert!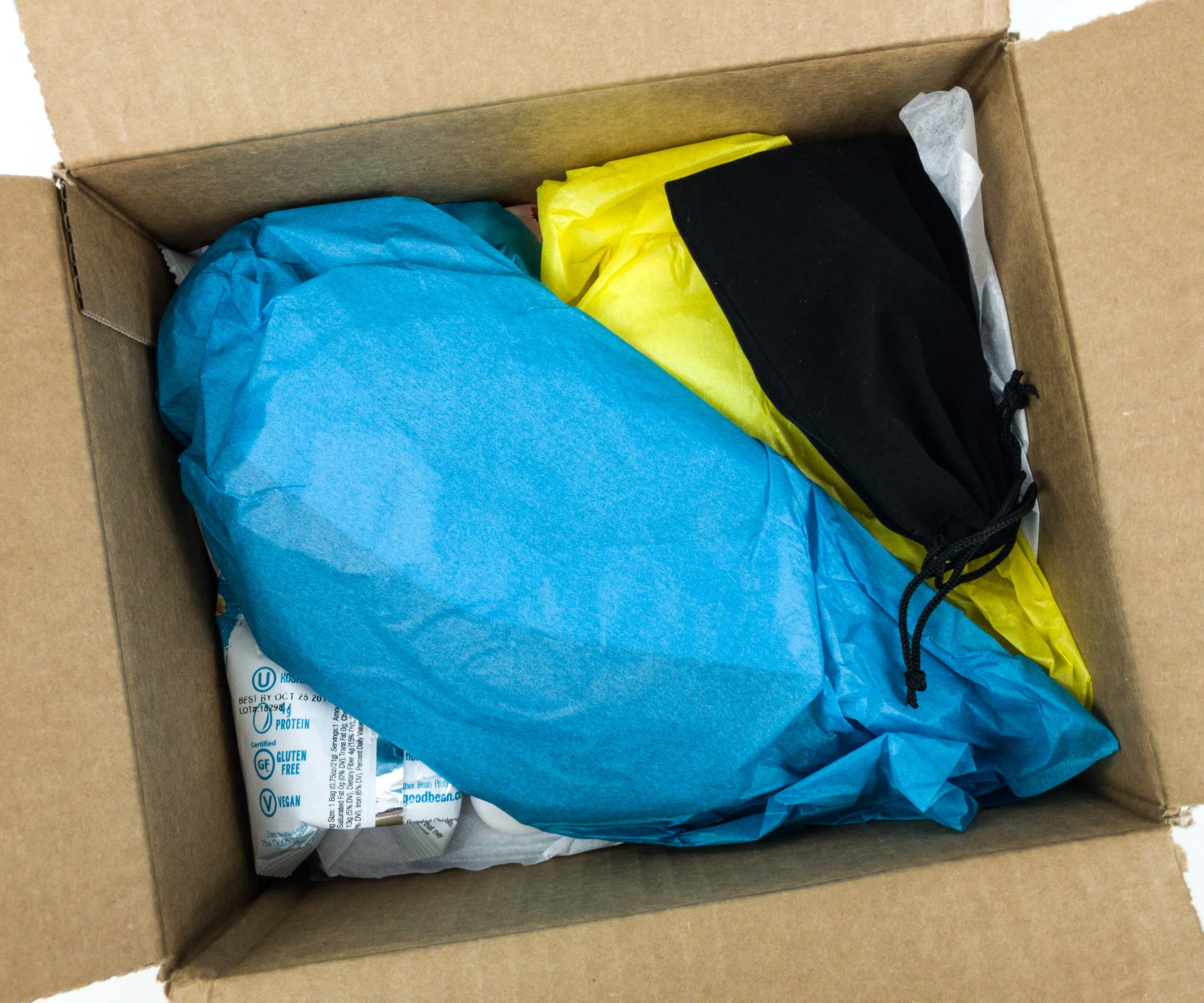 Some items also came in their own packaging, like that one in a drawstring pouch.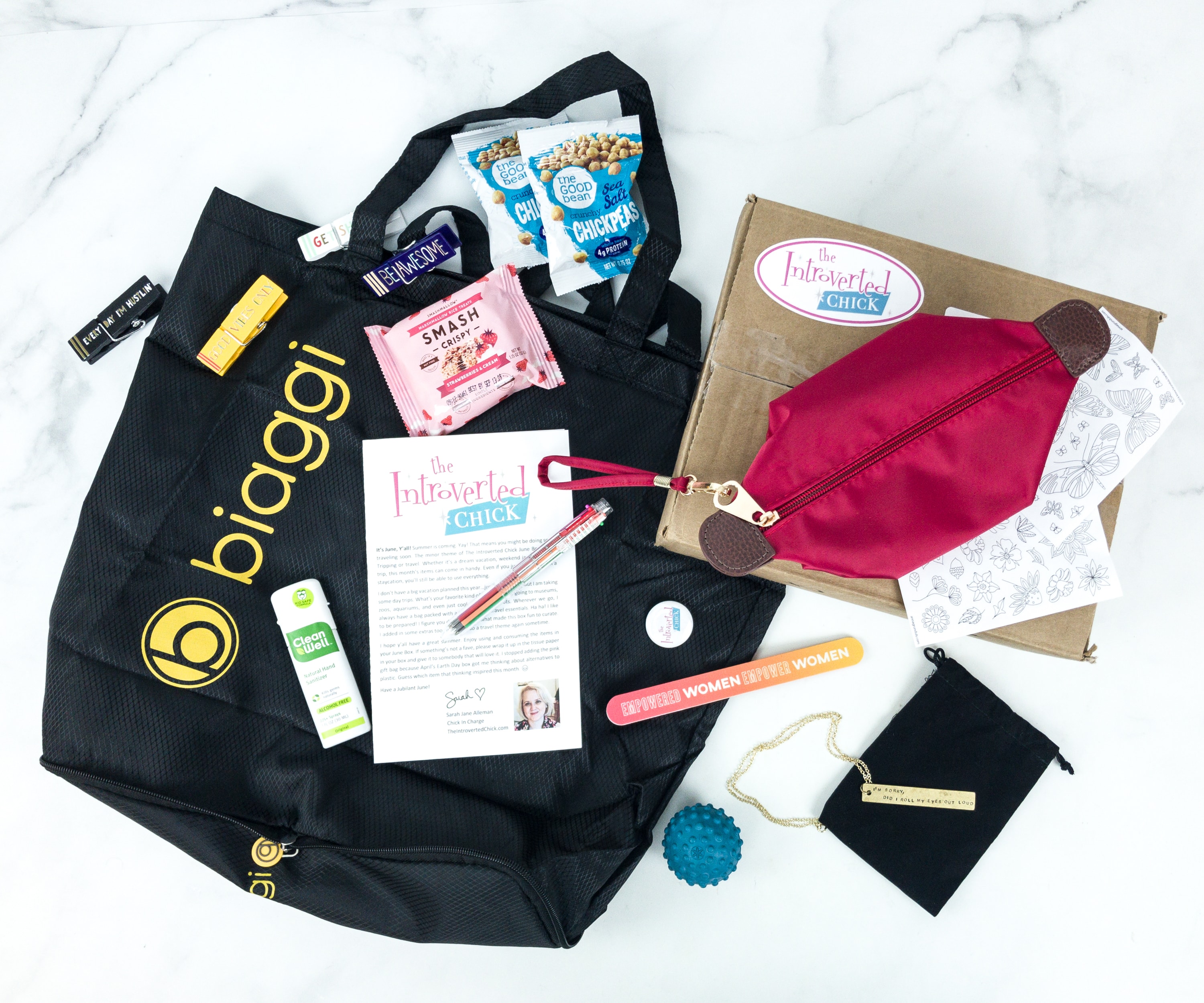 Everything in my box!
Logo Pin. The pin features Introverted Chick's logo on a white background.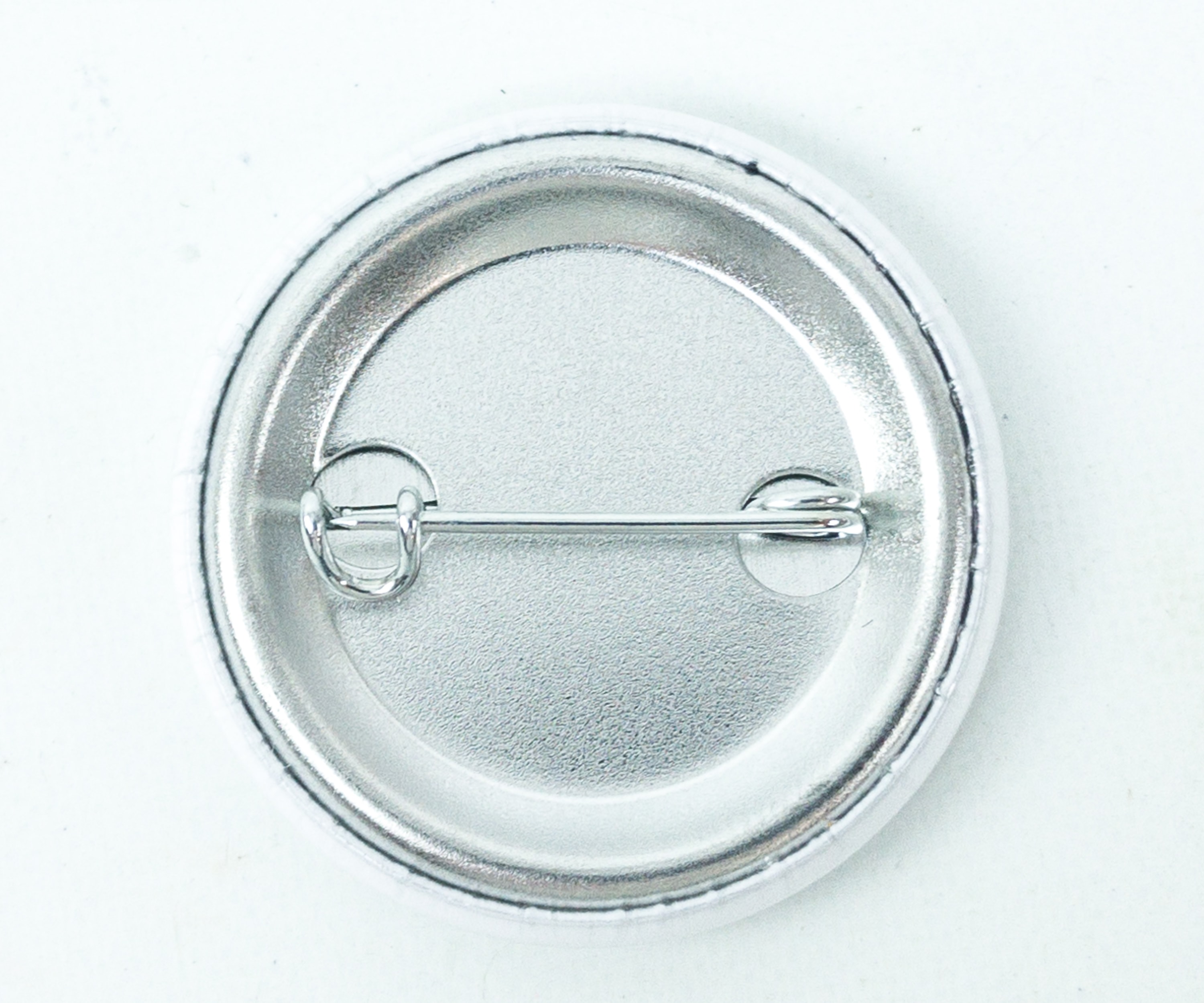 The backside is silver-colored. It's easy to attach to anywhere, like jackets or bags.
Empowered Women Empower Women Nail File. It's a great nail file in fun colors, and I love that I can easily tuck it into my purse!
Magnetic Clips. I adore these clips! They came in different colors and with different messages.
Not only can they hold your chips closed, but they can also decorate your refrigerator because they have magnets!
Smashmallow Smash Crispy Strawberries & Cream Marshmallow Rice Treats ($1.33) This treat was delicious and chewy! It's made with non-GMO ingredients such as crisp rice and natural strawberry flavor. I love how easily it fulfilled my sweet tooth cravings without feeling the guilt.
Red Wristlet/Pouch. While you could use this as a wristlet, I immediately put it into the rotation as a makeup bag!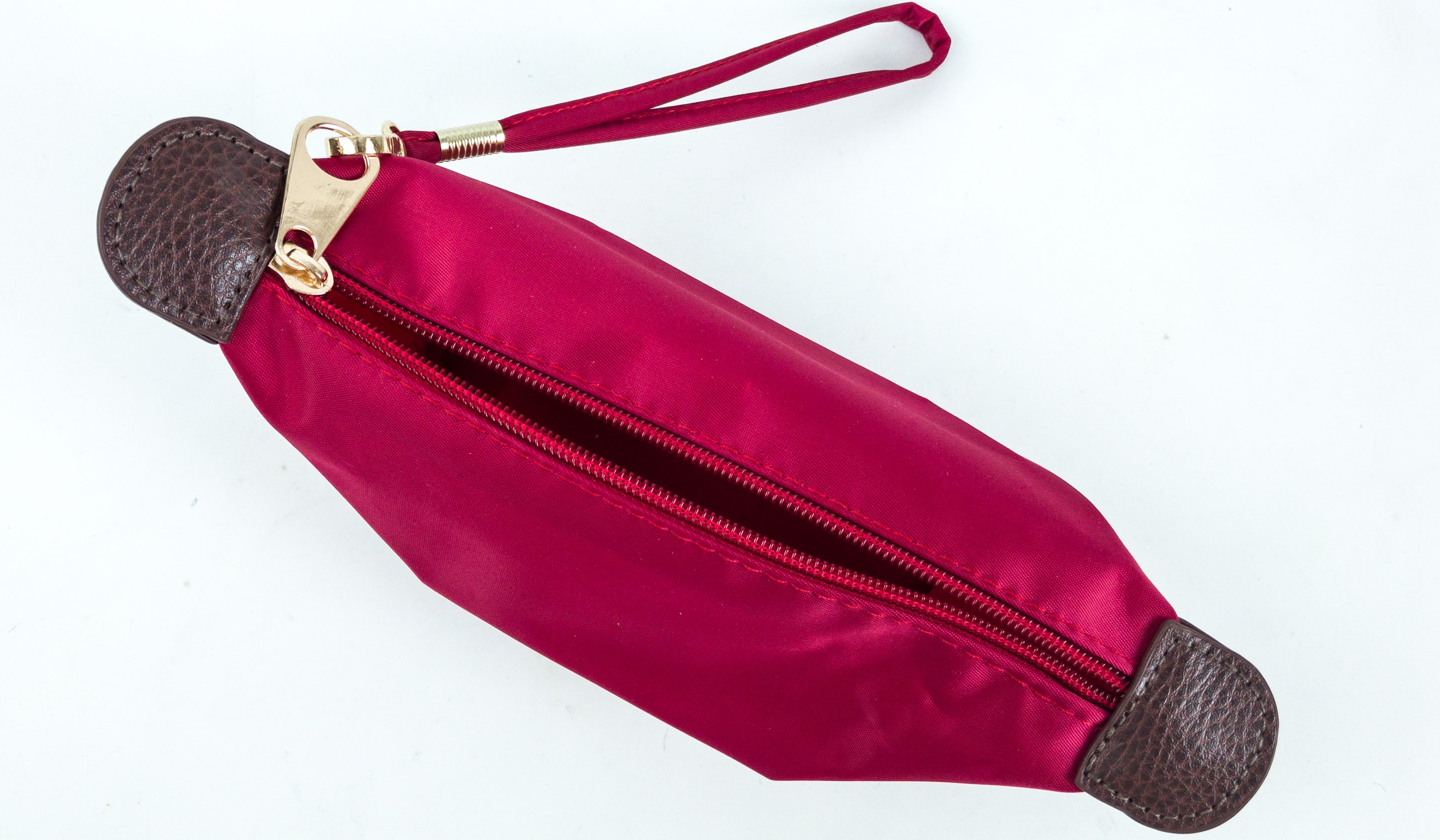 The pouch is in red and it's spacious enough for my makeup essentials.
Gaiam Restore Ultimate Foot Massager ($6.88) This is a dream item! I have plantar fasciitis and need to stretch my feet out. This ball helps a lot and massages your foot while you're at it.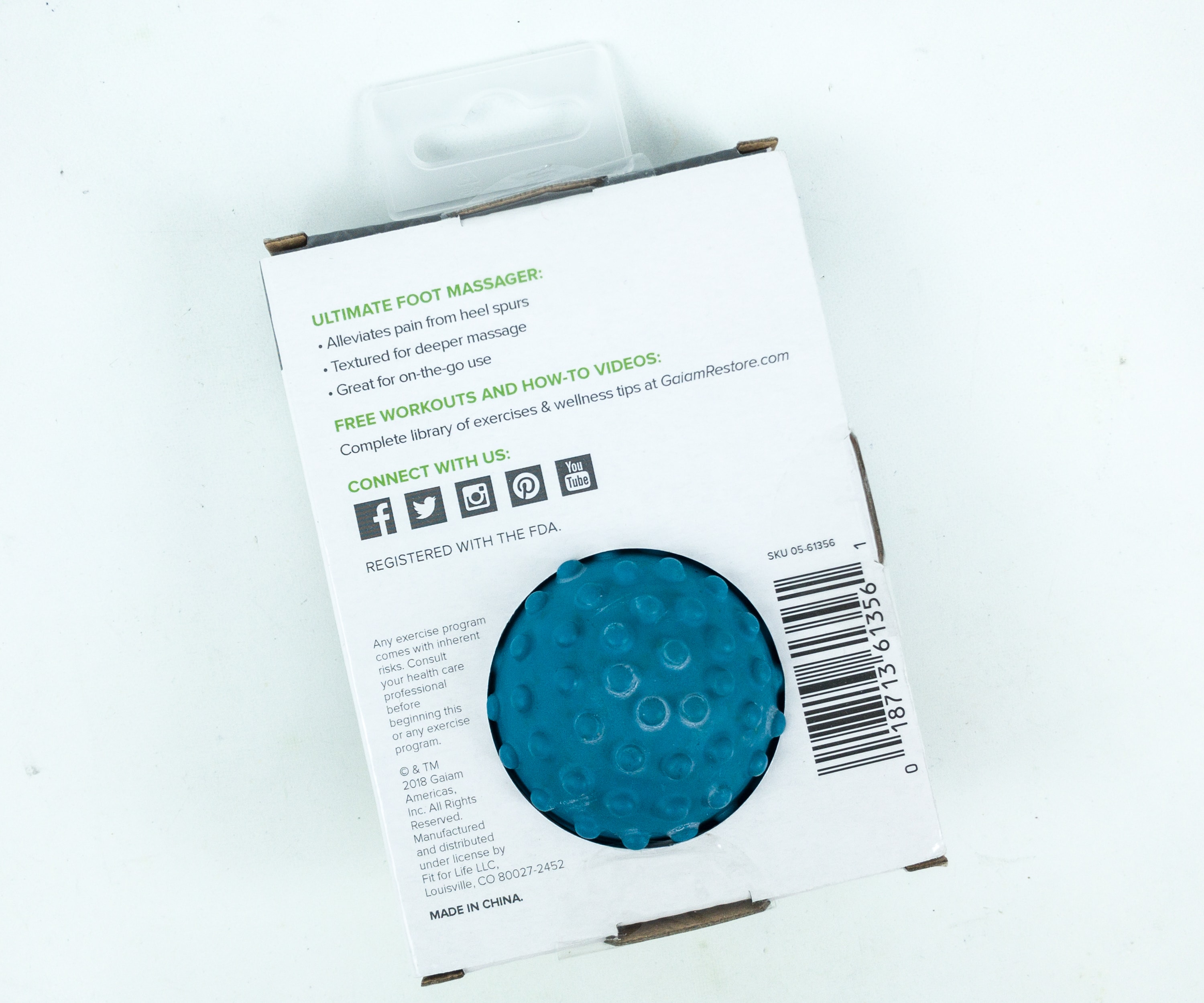 The ball is made of rubber. Aside from your feet, you can also use this over any sore or tired muscle. It's quite soothing.
It's small and portable, perfect to bring and use even during travels.
Flowers & Butterfly Coloring Sticker. I can't resist cute coloring activities. I love coloring so I'm really happy to get these coloring stickers. Afterward, I can even use them to decorate my journal and planner.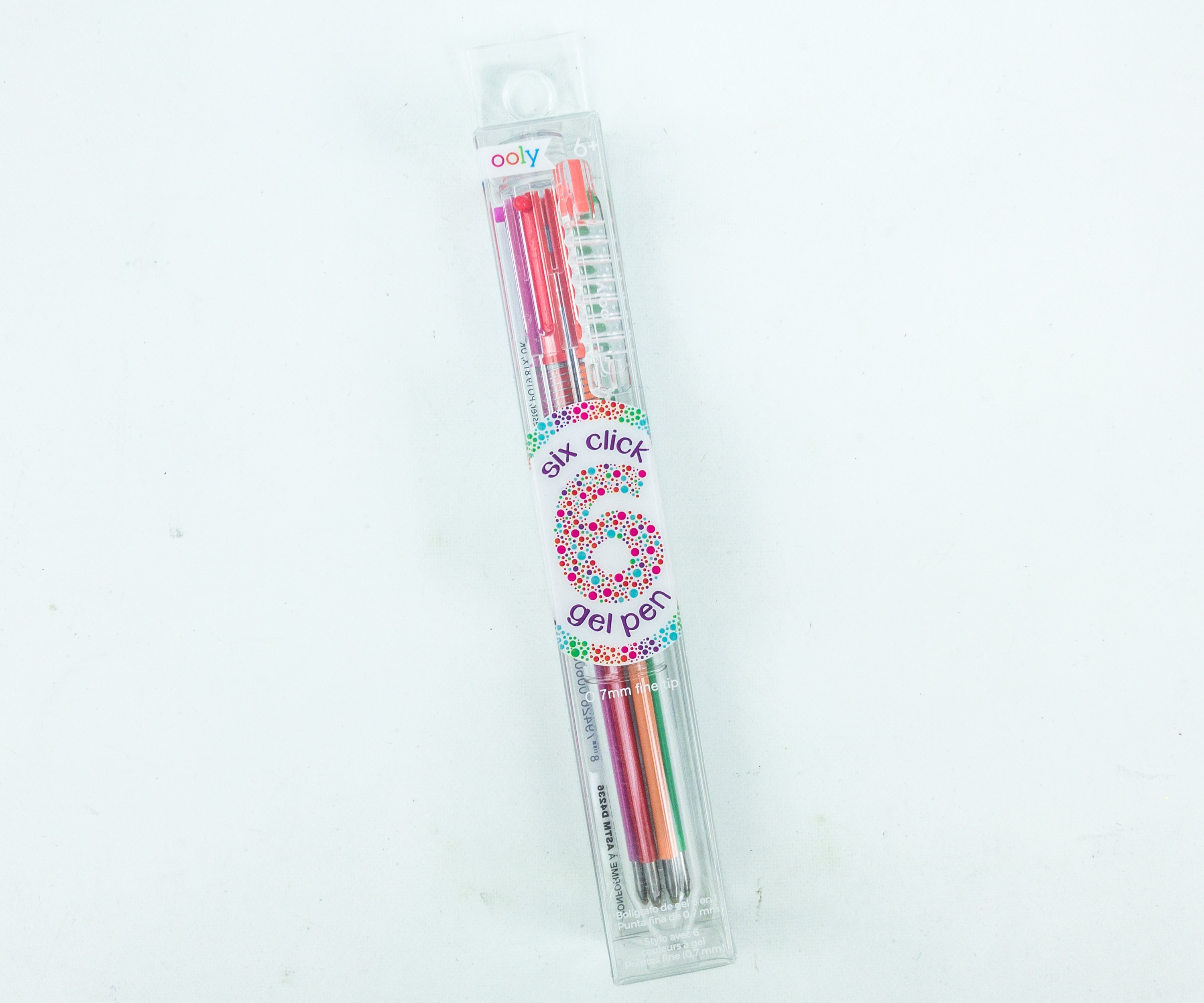 Ooly Six Click Gel Pen ($6.22) This pen takes me back to my childhood! My sister and I would fight over pens like this because they were so cool. I threw this into my purse, so that I can color code my notes.
Just click on the color you want to use, and write away!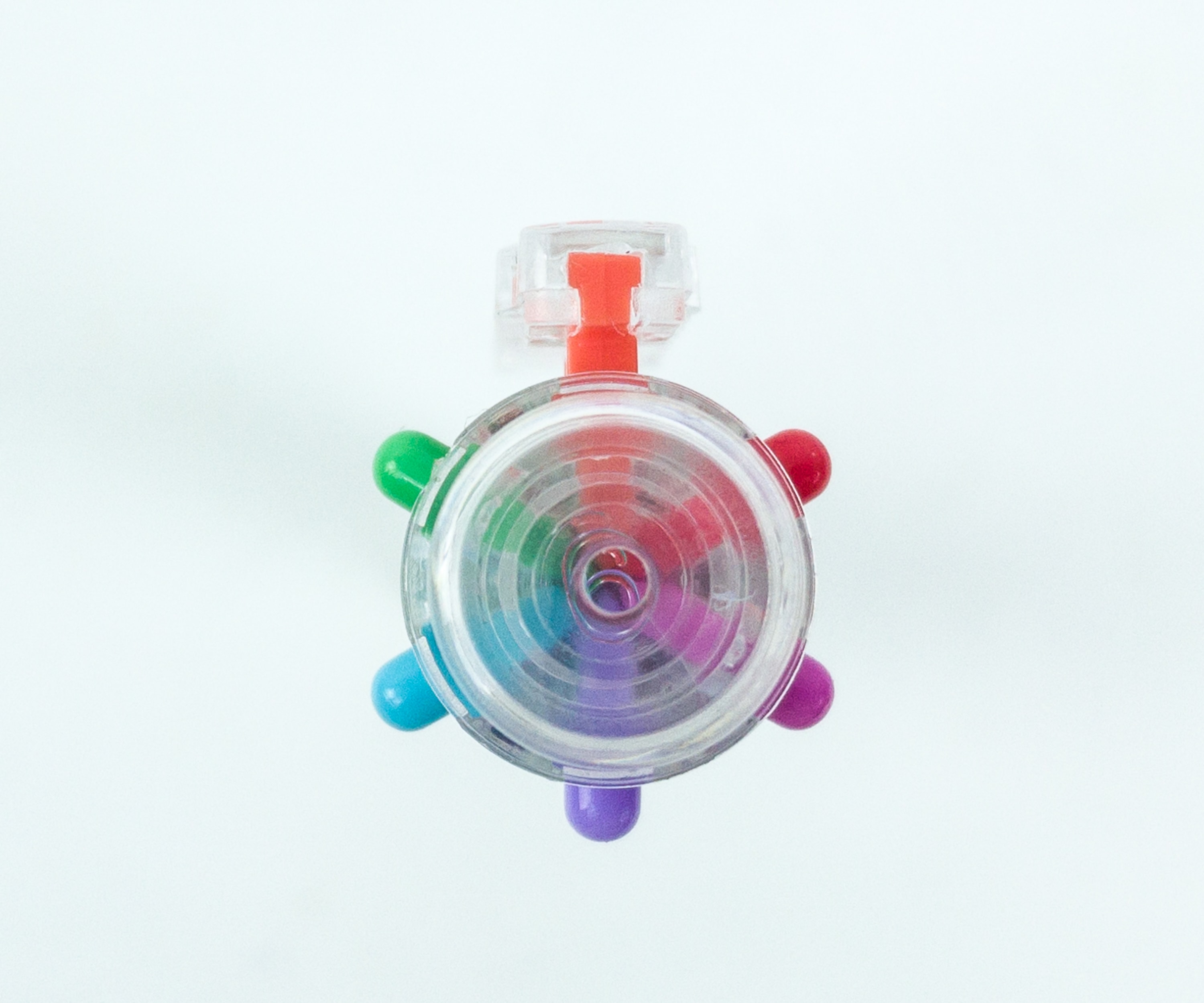 The pen has six colors, orange, red, purple, indigo, blue, and green.
"I'm Sorry, Did I Roll My Eyes Out Loud" Necklace. This necklace was promptly claimed by my roommate. She hasn't taken it off since the box came in. The chain is thin and long, it hangs really nicely, but the best part, of course, is the charm. It came in a black drawstring pouch.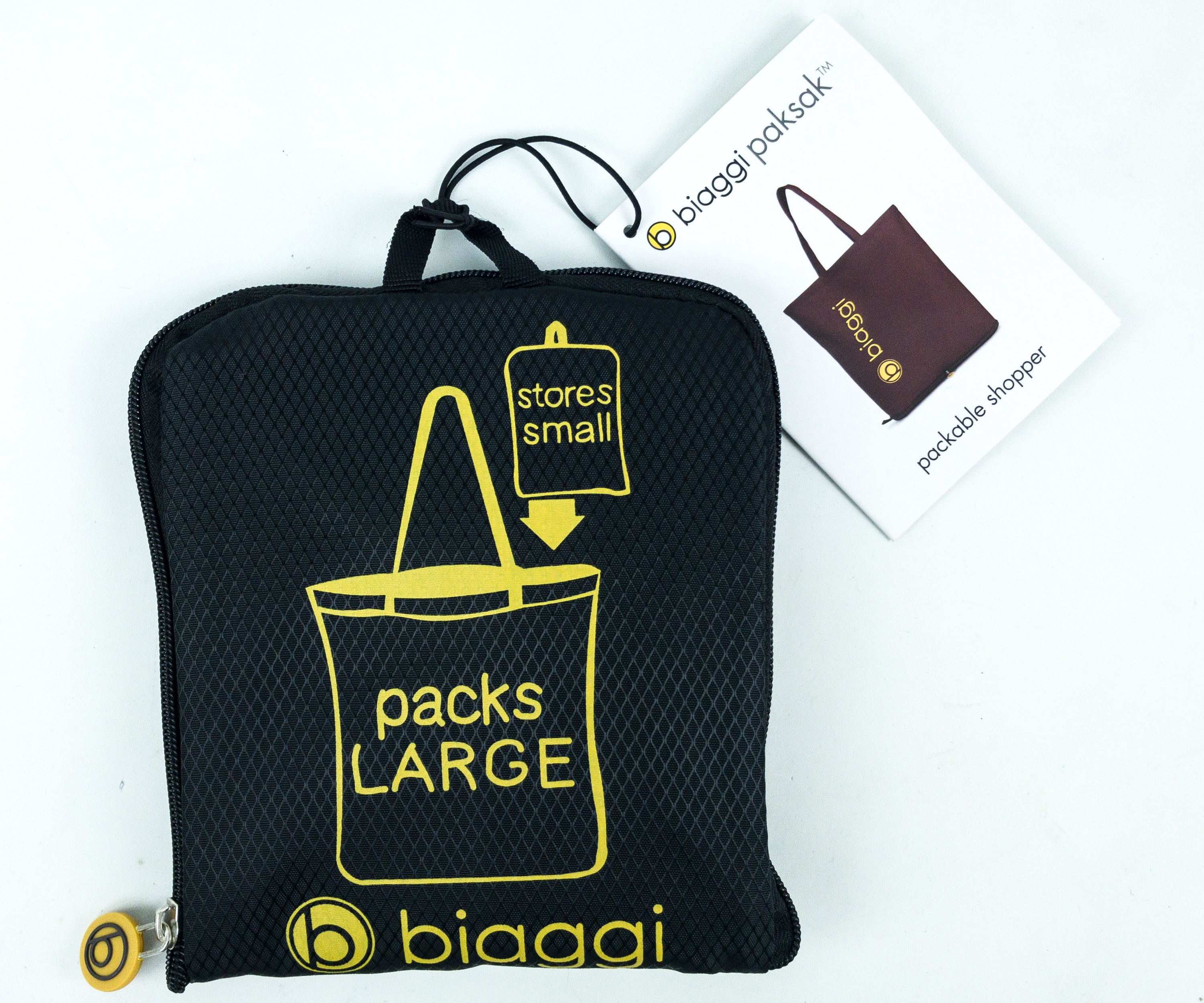 Biaggi Packsack Packable Shopper ($25.99) I travel a lot for work so this was a great find! It's nice to have a spare bag on hand for when I need it but it can tuck away into a small space.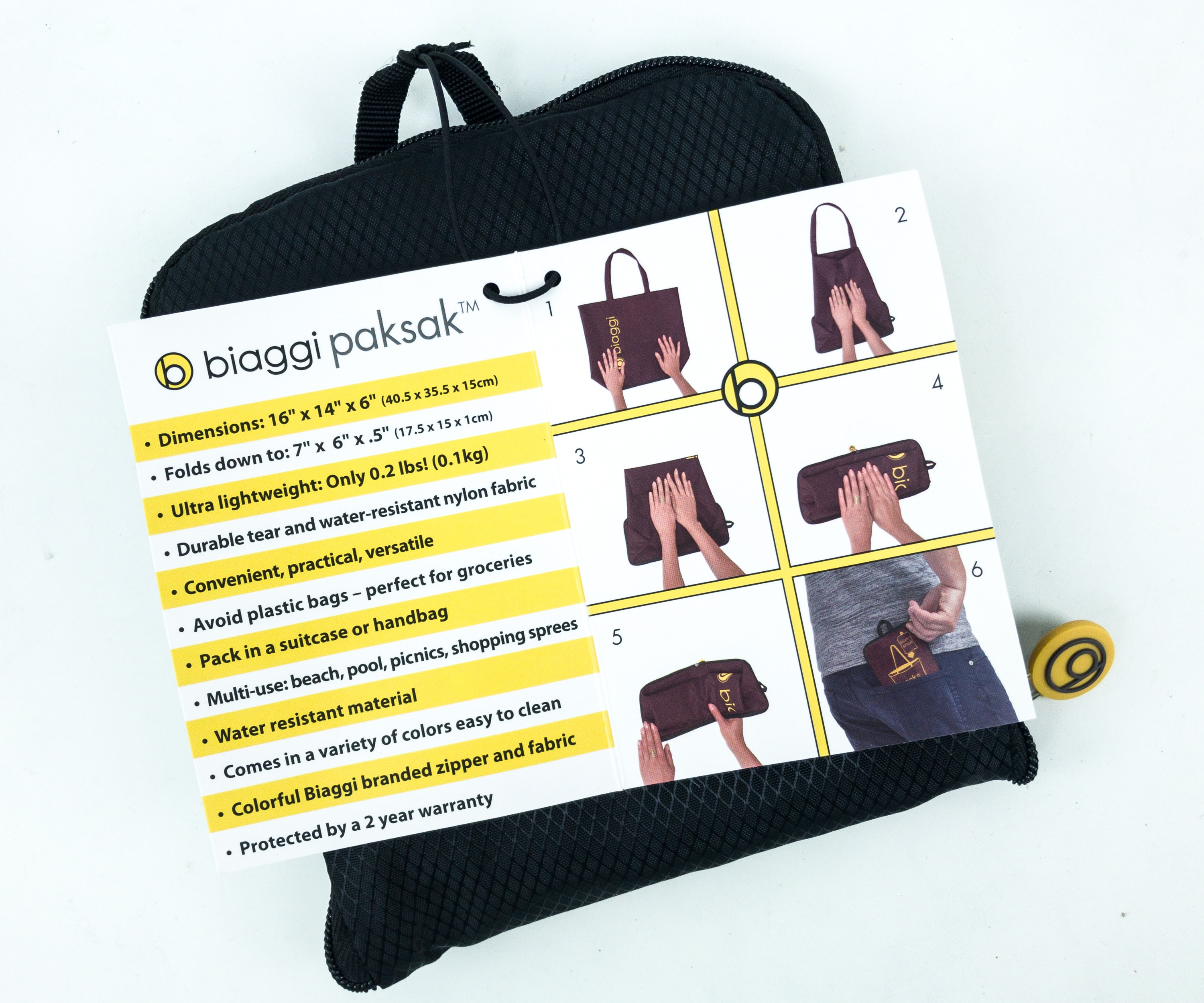 It's reusable, which means goodbye plastic bags!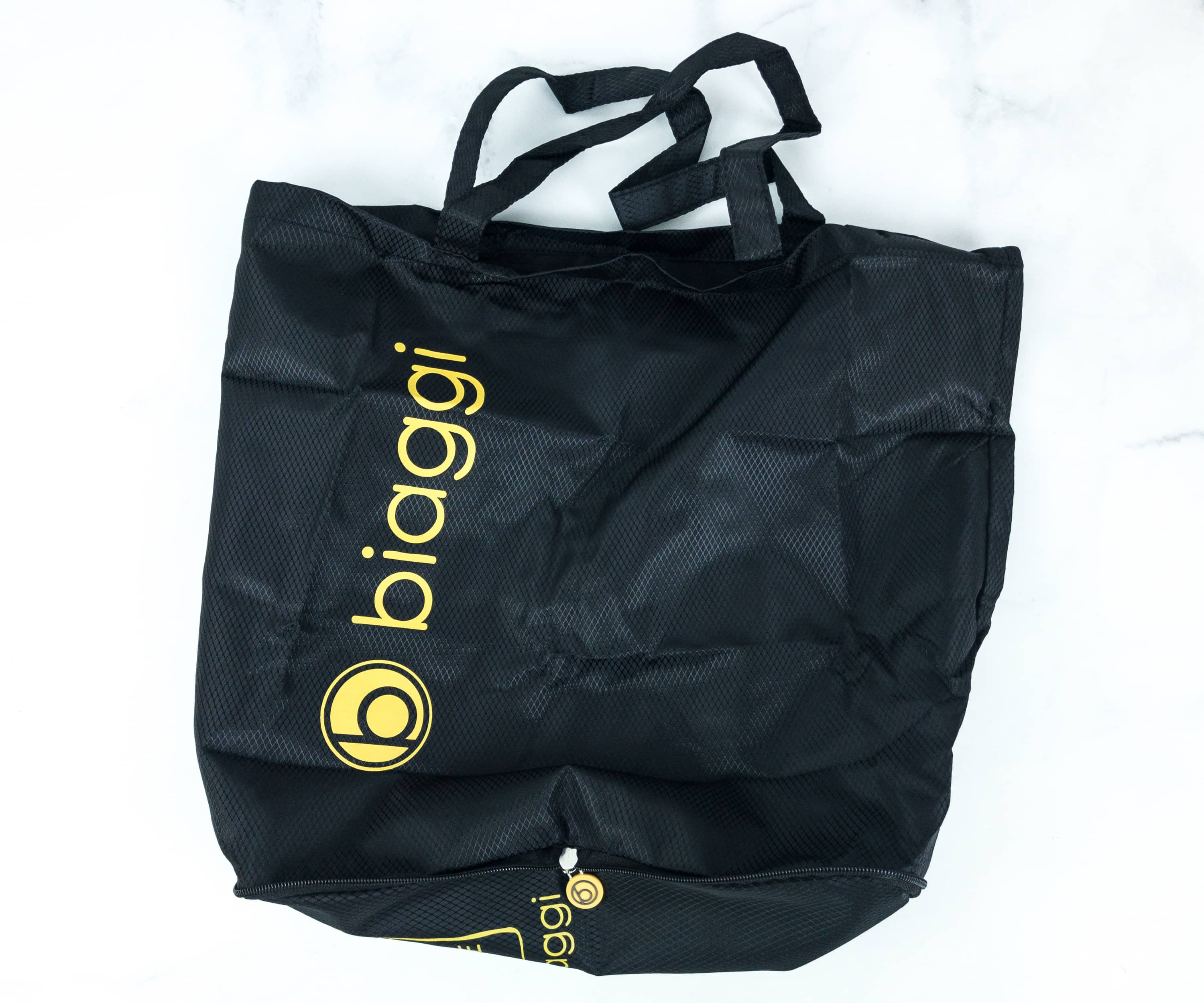 It's also lightweight and foldable, so there'll be no problem wherever I bring it. The material is even water-resistant.

Clean Well Natural Hand Sanitizer ($2.40) I'm a fan of taking hand sanitizer with me when I travel. This meets the requirements of fluid ounces, so it was a no brainer to add it to my travel kit.
The formula is hydrating! It's safe for kids and it even comes with a clean scent.
I love getting boxes from The Introverted Chick! The items they send are always fun, useful, and perfect for introverts. The most introvert item in this box is the necklace. The charm really says it all. I'm also happy to get a bunch of travel must-haves this month, and a sweet snack that easily fulfilled my sweet tooth cravings. Can't wait for more introvert-inspired items in the coming months! Considering the contents and their value plus all the fun they bring, this box is really worth a try!
What do you think of The Introverted Chick box?