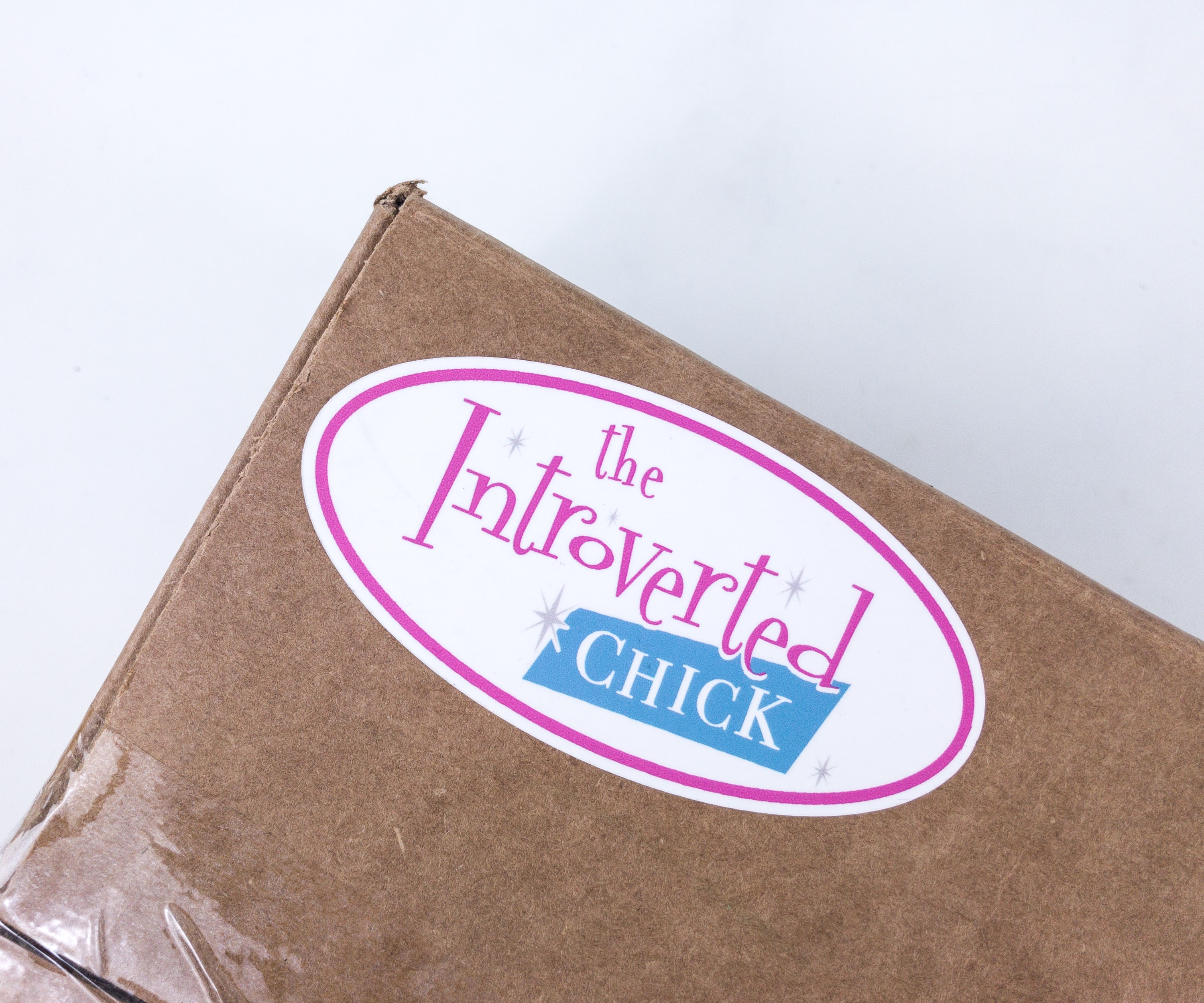 The Introverted Chick is created for women who value alone time and for those who'd rather stay at home than to go out and socialize. Items usually include relaxing goodies plus lifestyle items featuring the humor that only true introverts will understand. The subscription is $39.99 a month and a portion of proceeds are donated to charitable causes!
DEAL: Save 10% on your first purchase with coupon code HELLO10.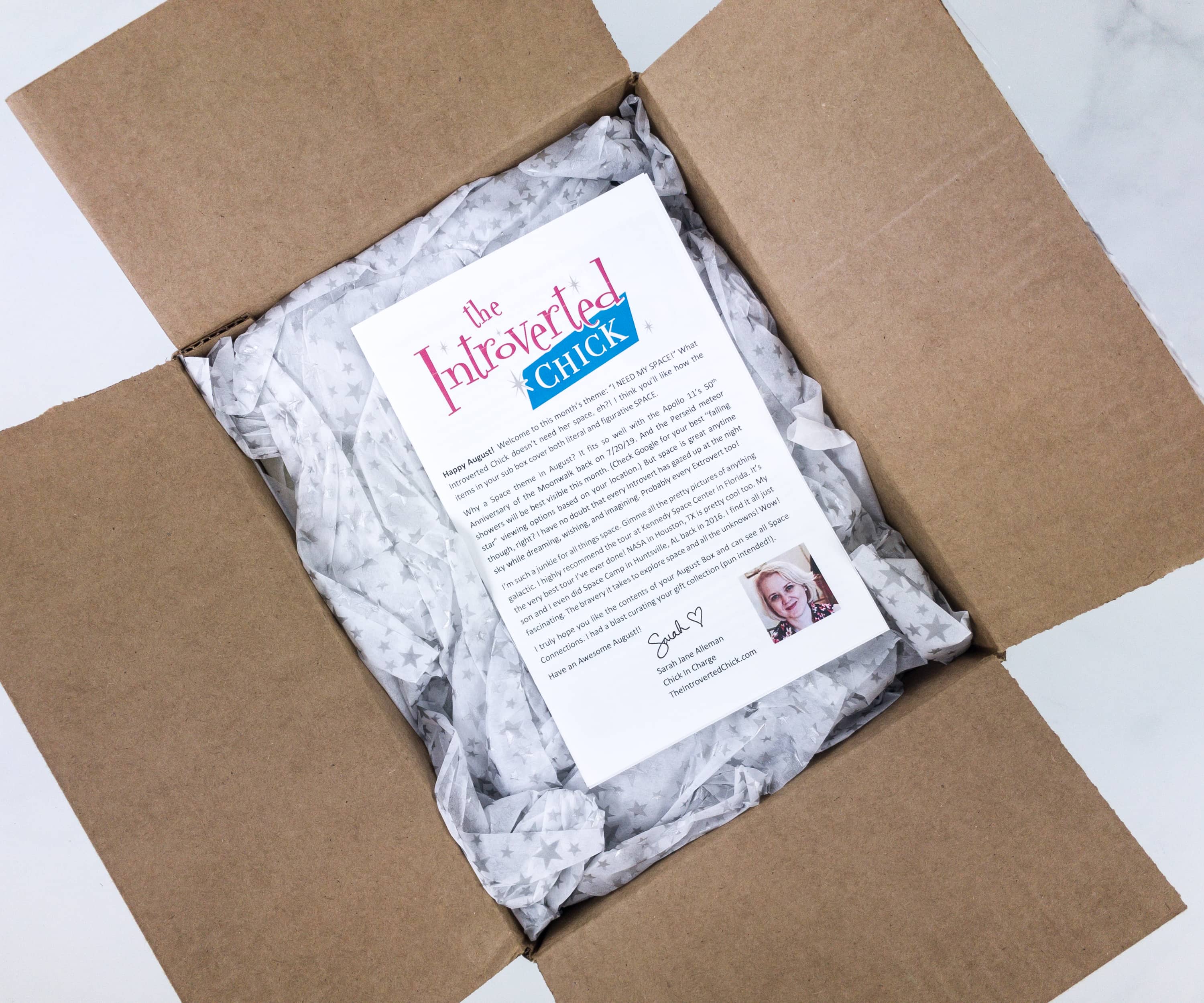 The items are in a simple brown box. On top of the items, there's a pamphlet.
The items are all wrapped in a pretty pink tissue paper with a sticker seal.
The pamphlet contains a message from Sarah, the box owner.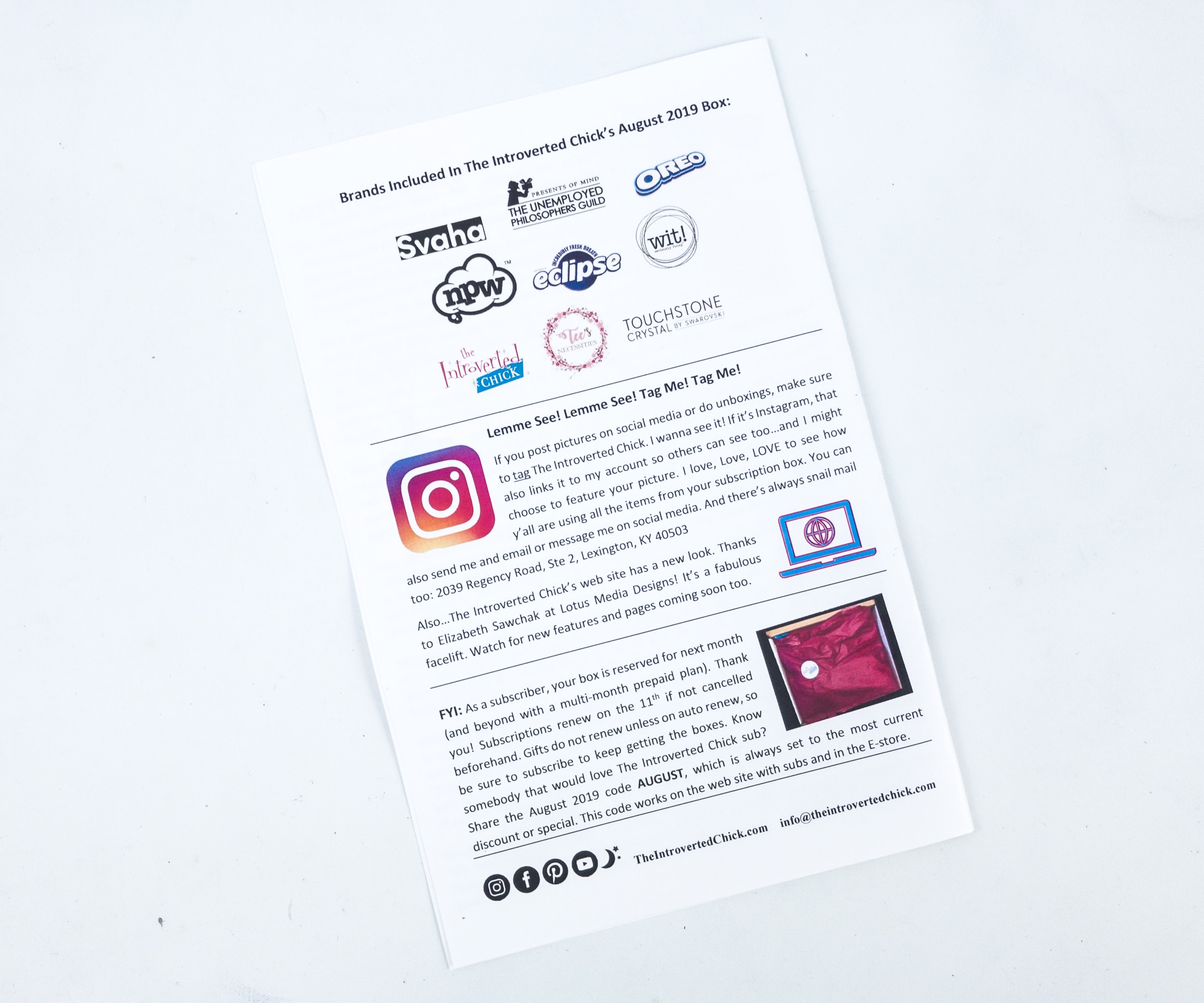 They also listed the brands featured in this month's box.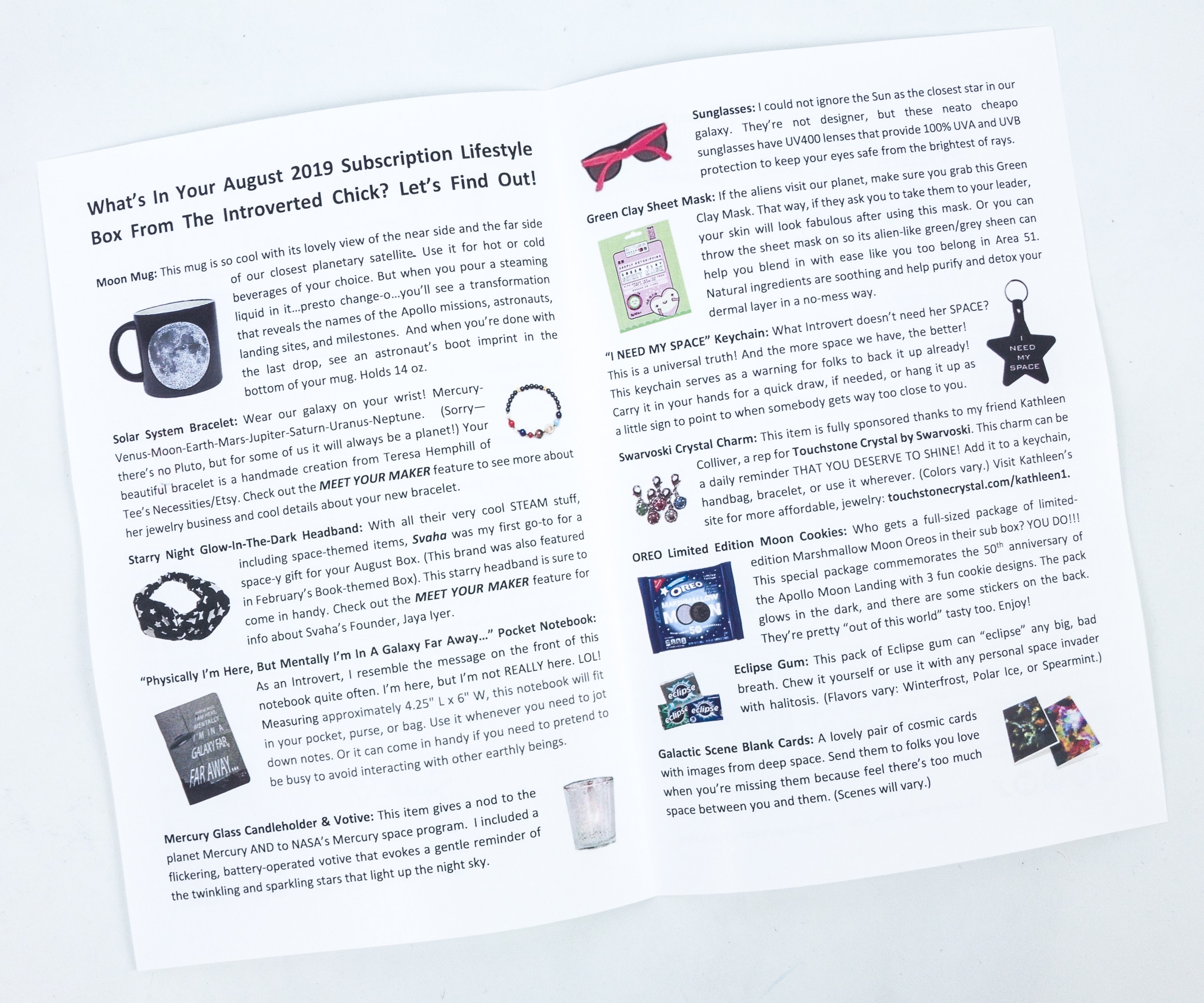 Of course, there's a rundown of all the items, plus a brief description for each.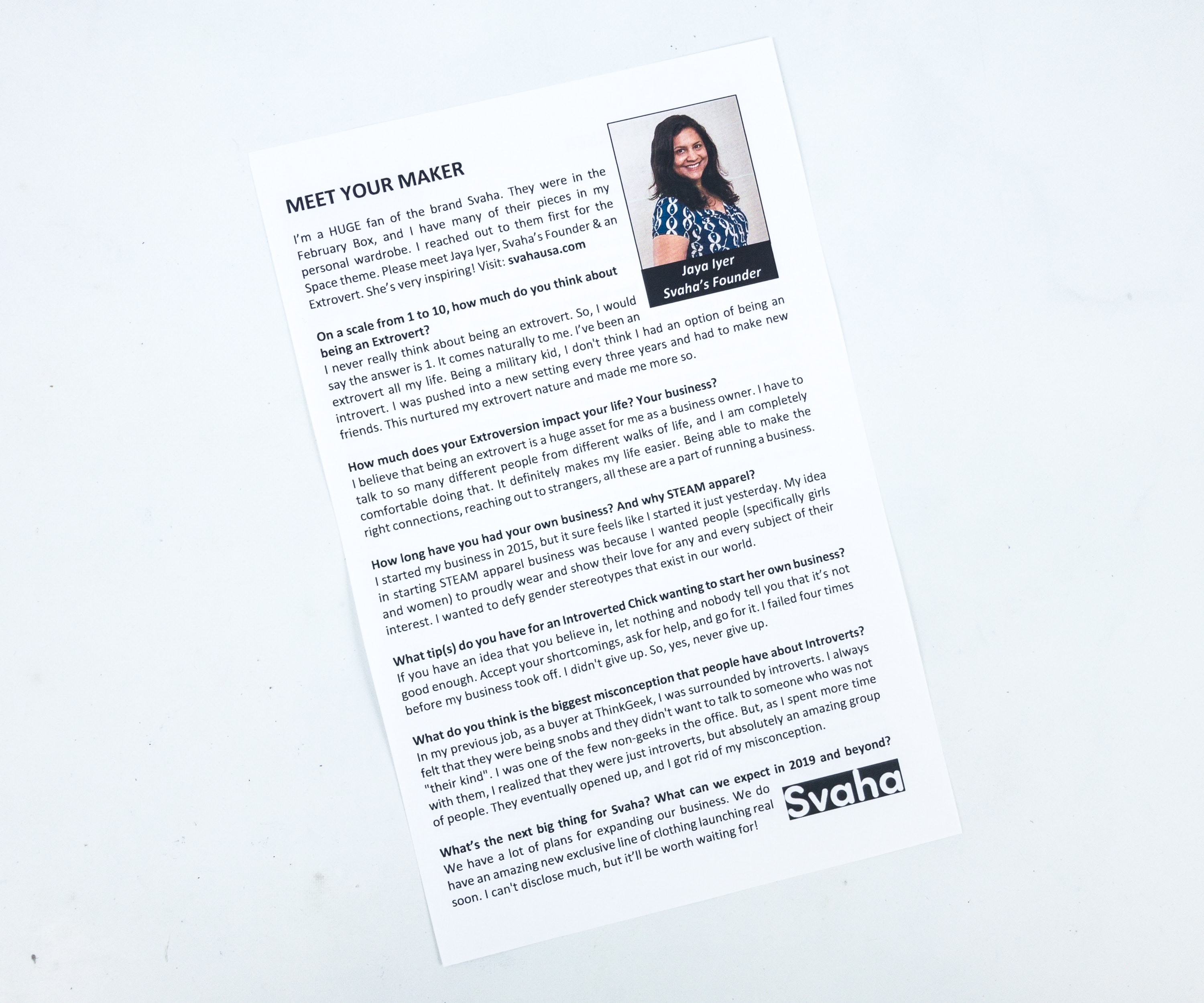 Another page contains a Q& A with this month's featured maker, Jaya Iyer of Svaha.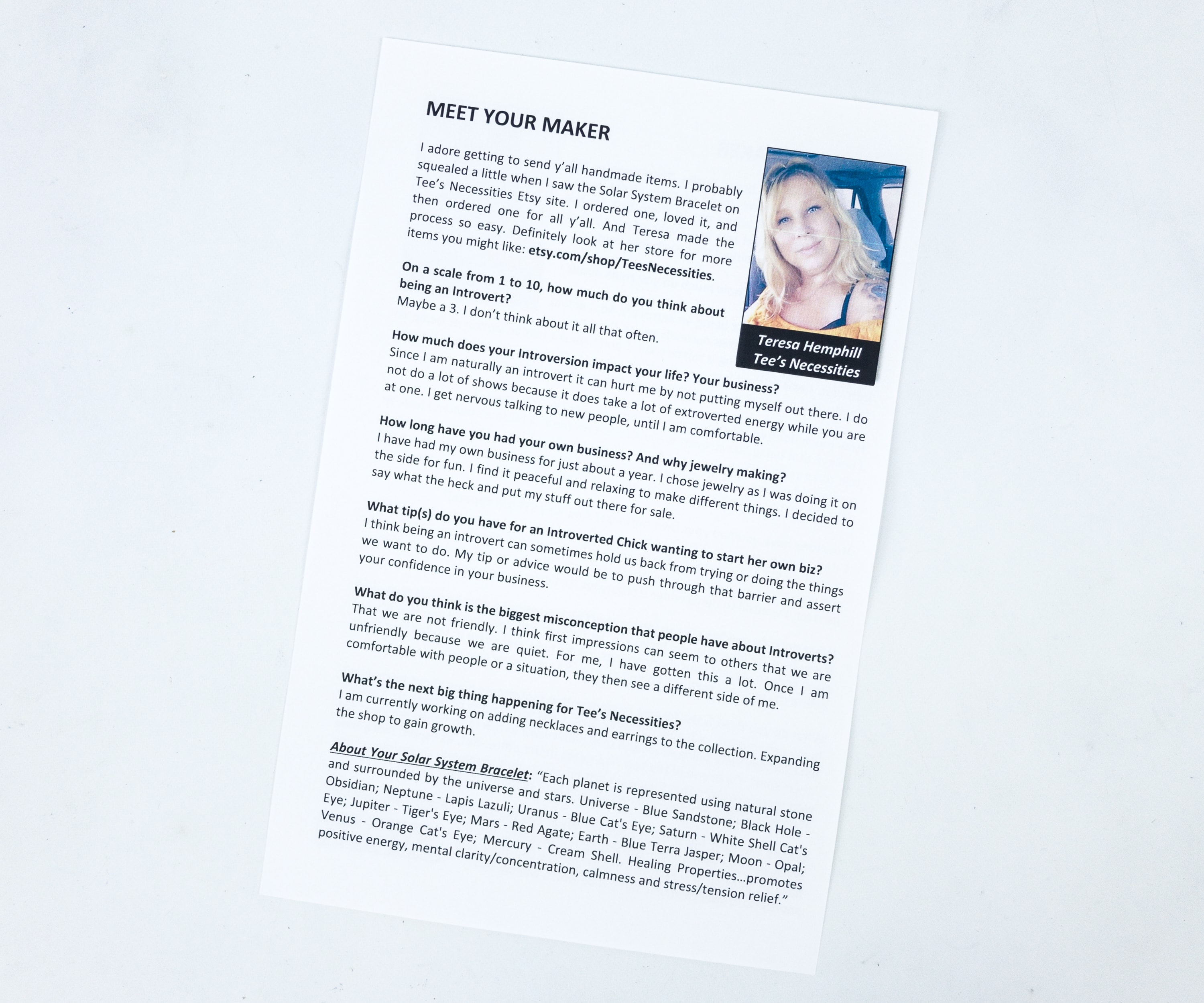 She shared her thoughts about being an introvert and about her business!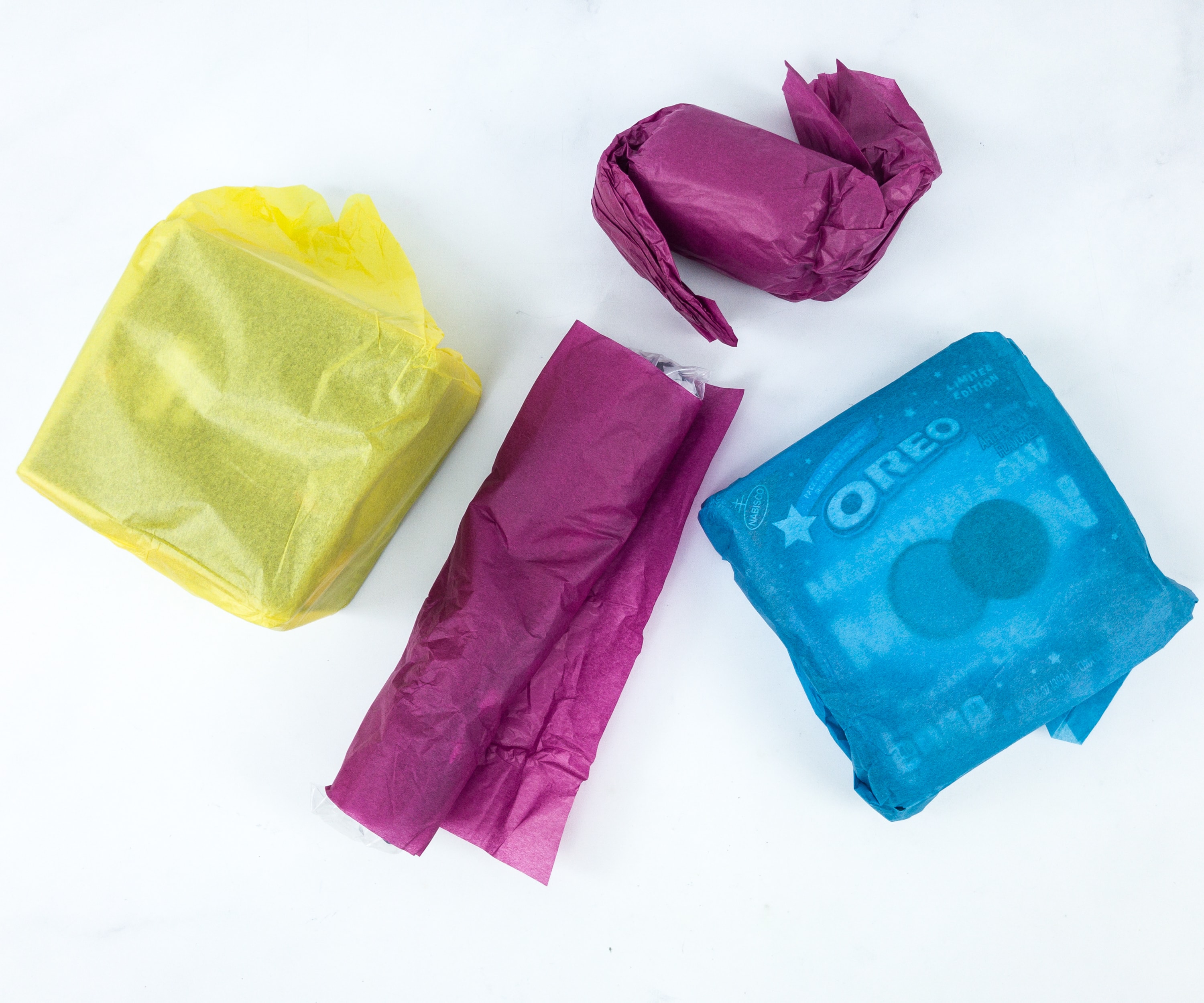 Some items also came in their own packaging.
Everything in my box!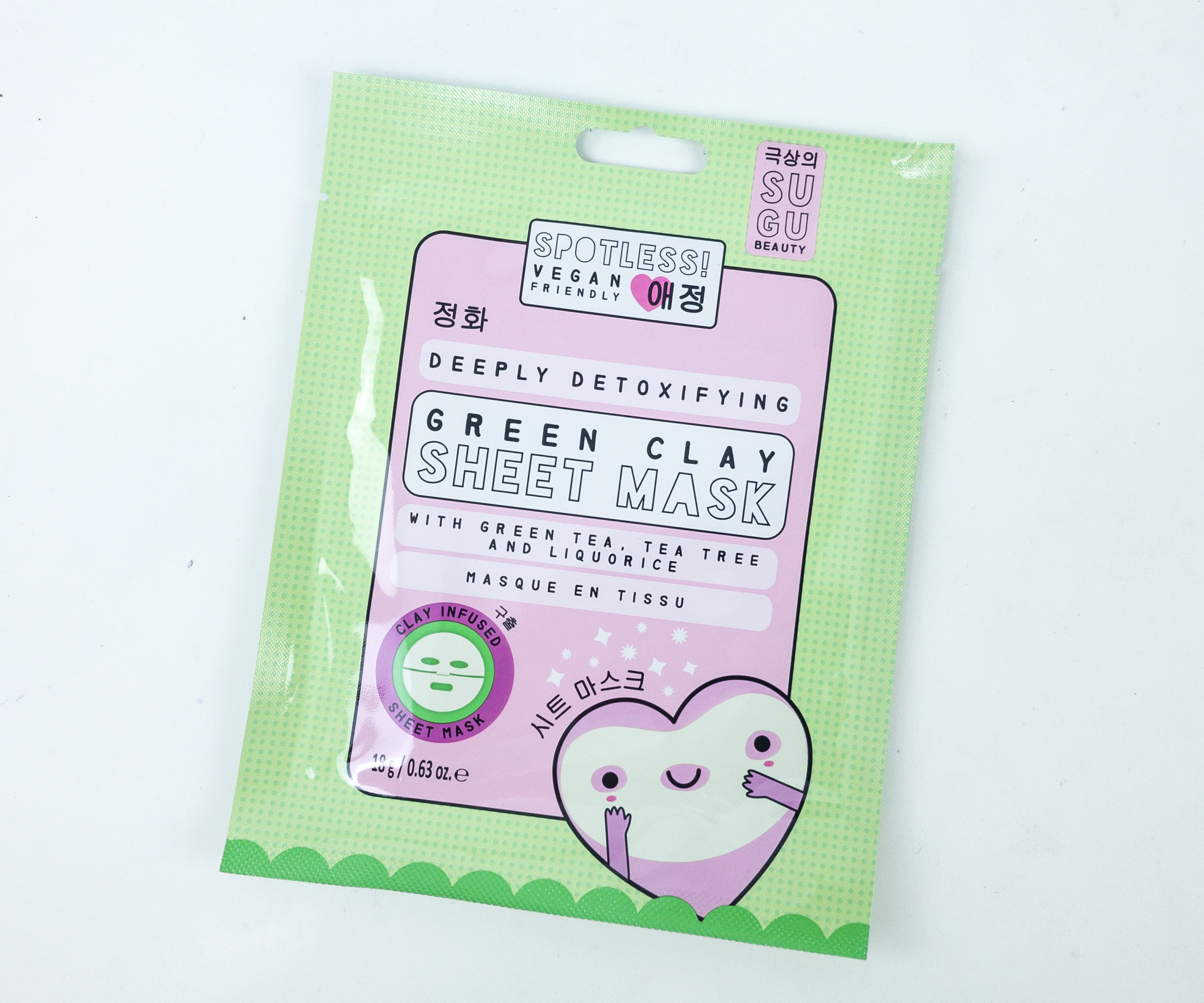 Green Clay Sheet Mask. Clay masking may be messy but this clay-infused mask is easier to use. Just apply, relax for 10-20 minutes, remove then rinse the skin.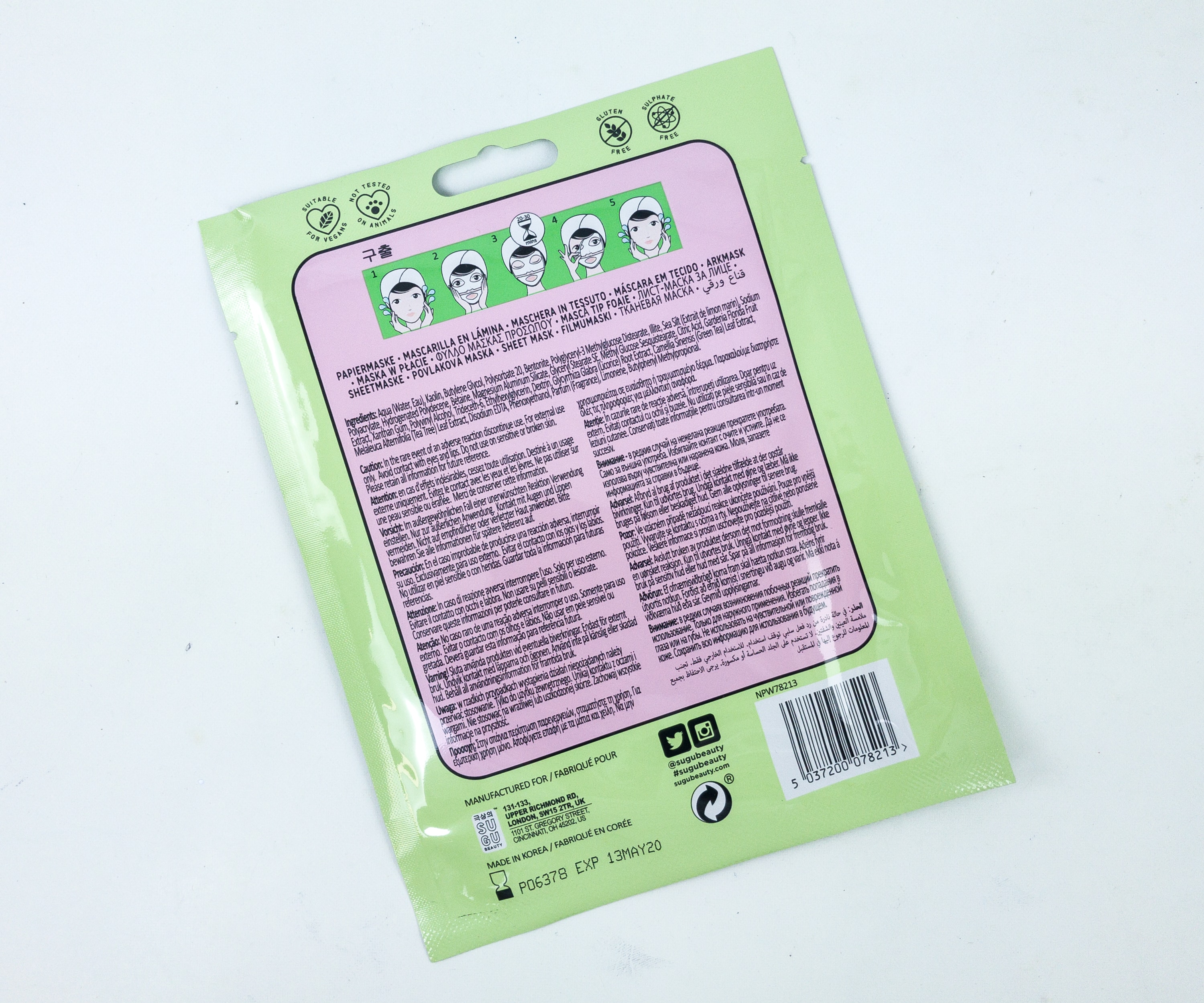 It's filled with beneficial ingredients like natural green clay that helps absorb oil and detoxify skin, green tea plus licorice that soothes irritation, and tea tree that has antimicrobial and antioxidant properties.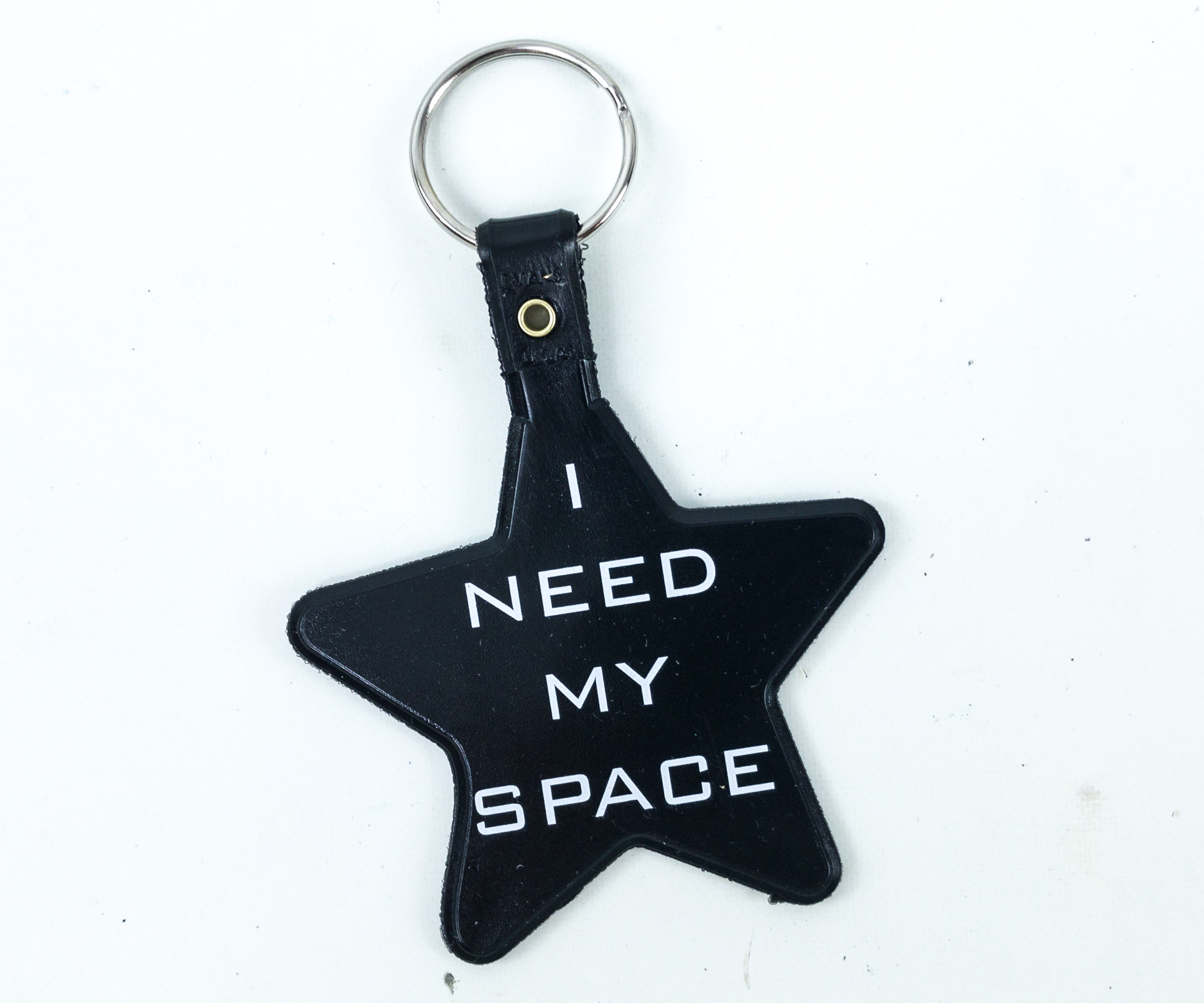 I Need My Space Keychain. As an introvert, I value my alone time and this keychain says exactly what I always want to say: "I need my space." I'd definitely attach this with my keys.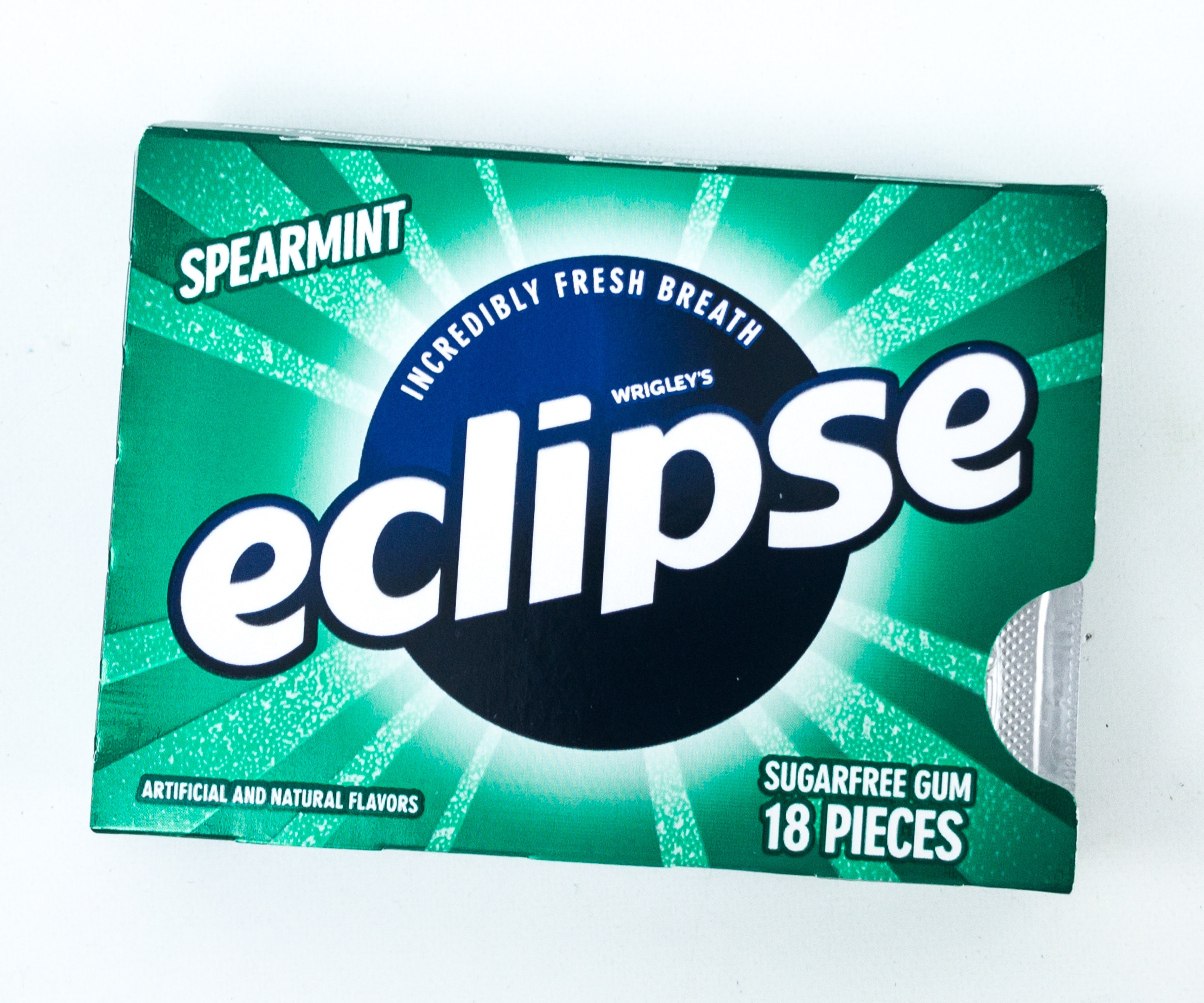 Eclipse Gum. Here's an 18-piece pack of Eclipse Sugarfree Gum, and I got them in spearmint.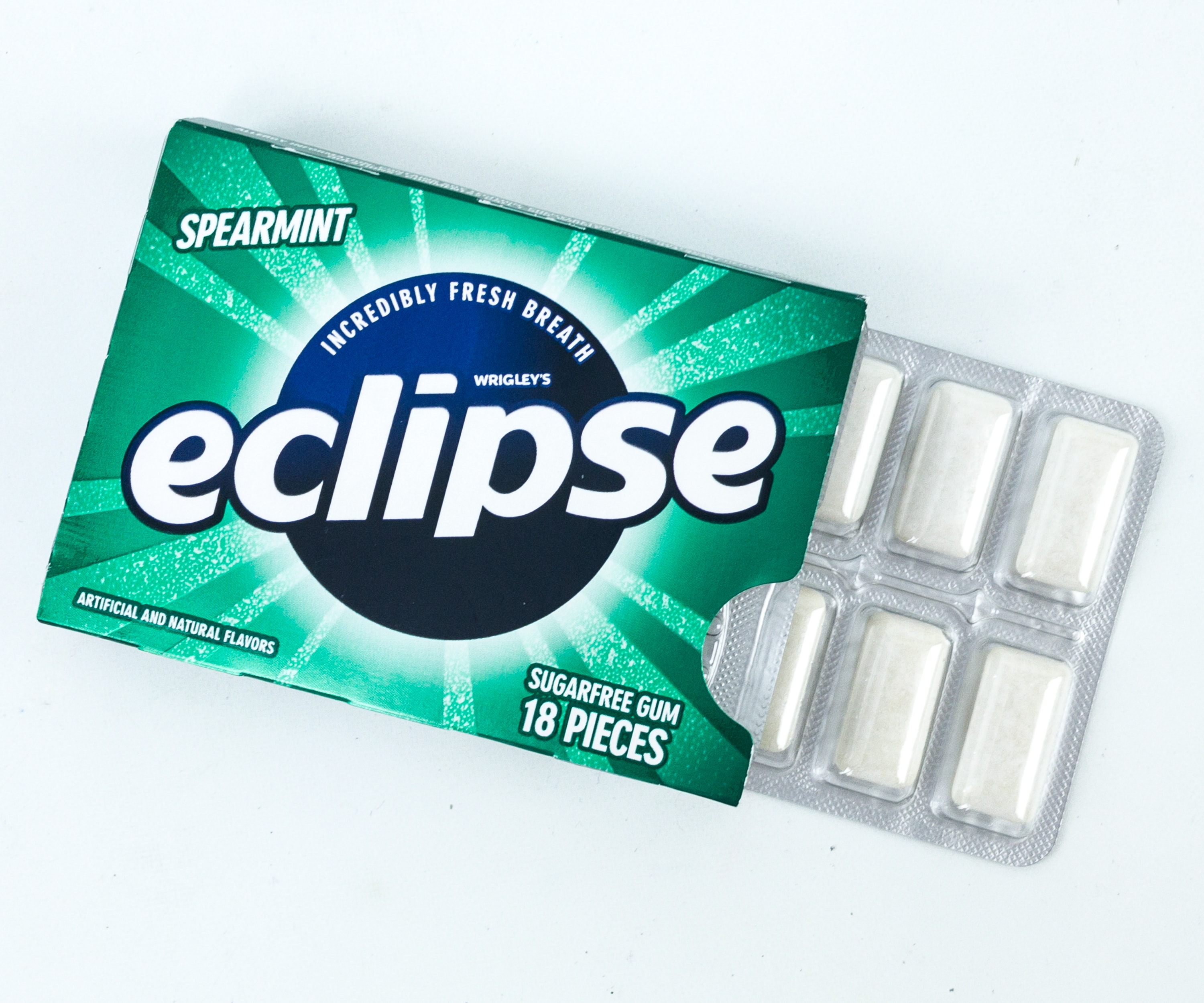 The pack is so easy and handy to bring. I like the gums' crisp outer shell and the cooling flavor inside!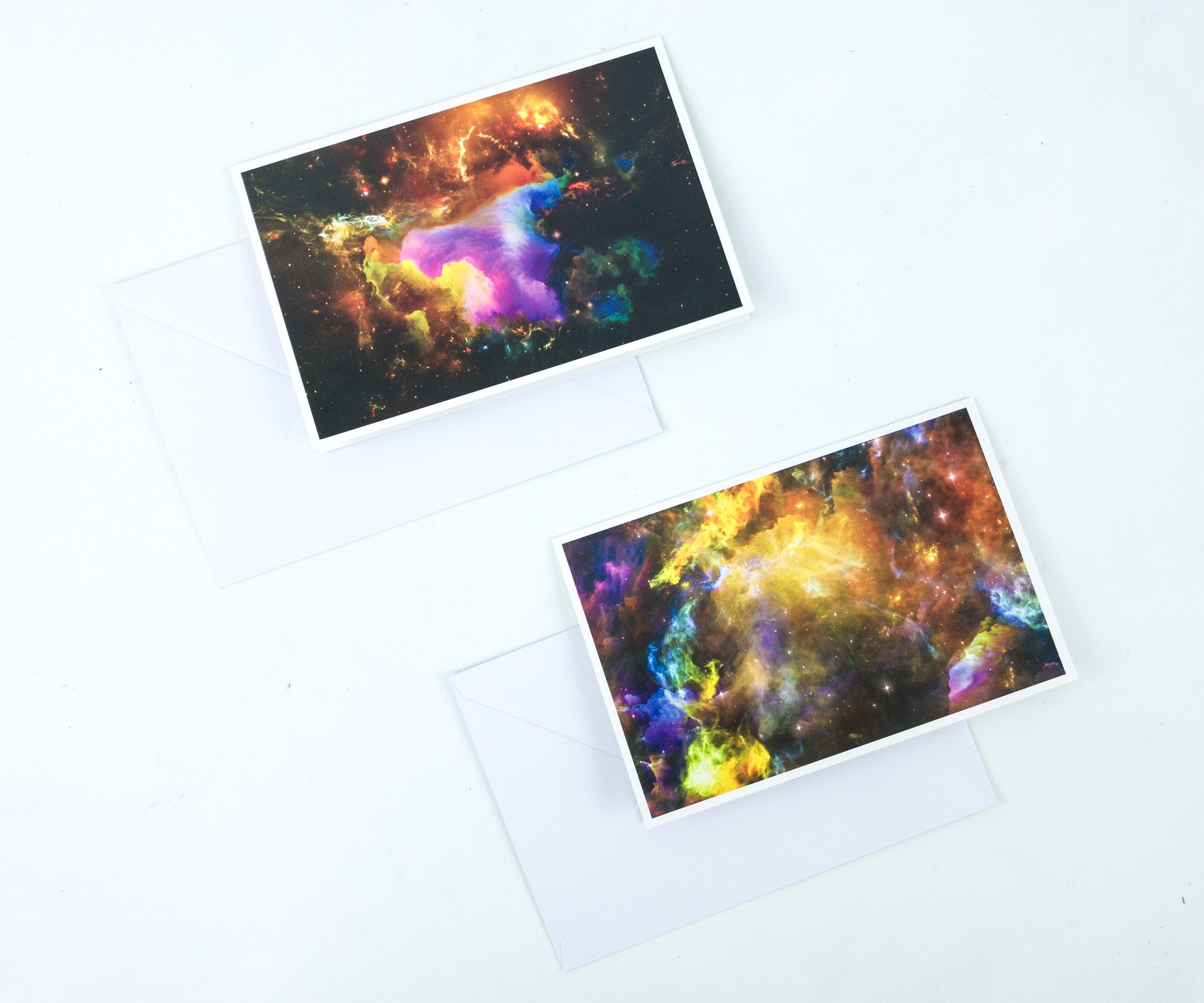 Galactic Scene Blank Cards. These cosmic cards look amazing. I'll send these to friends who live far away from me so they won't feel how much space is between us! They also came with white envelopes.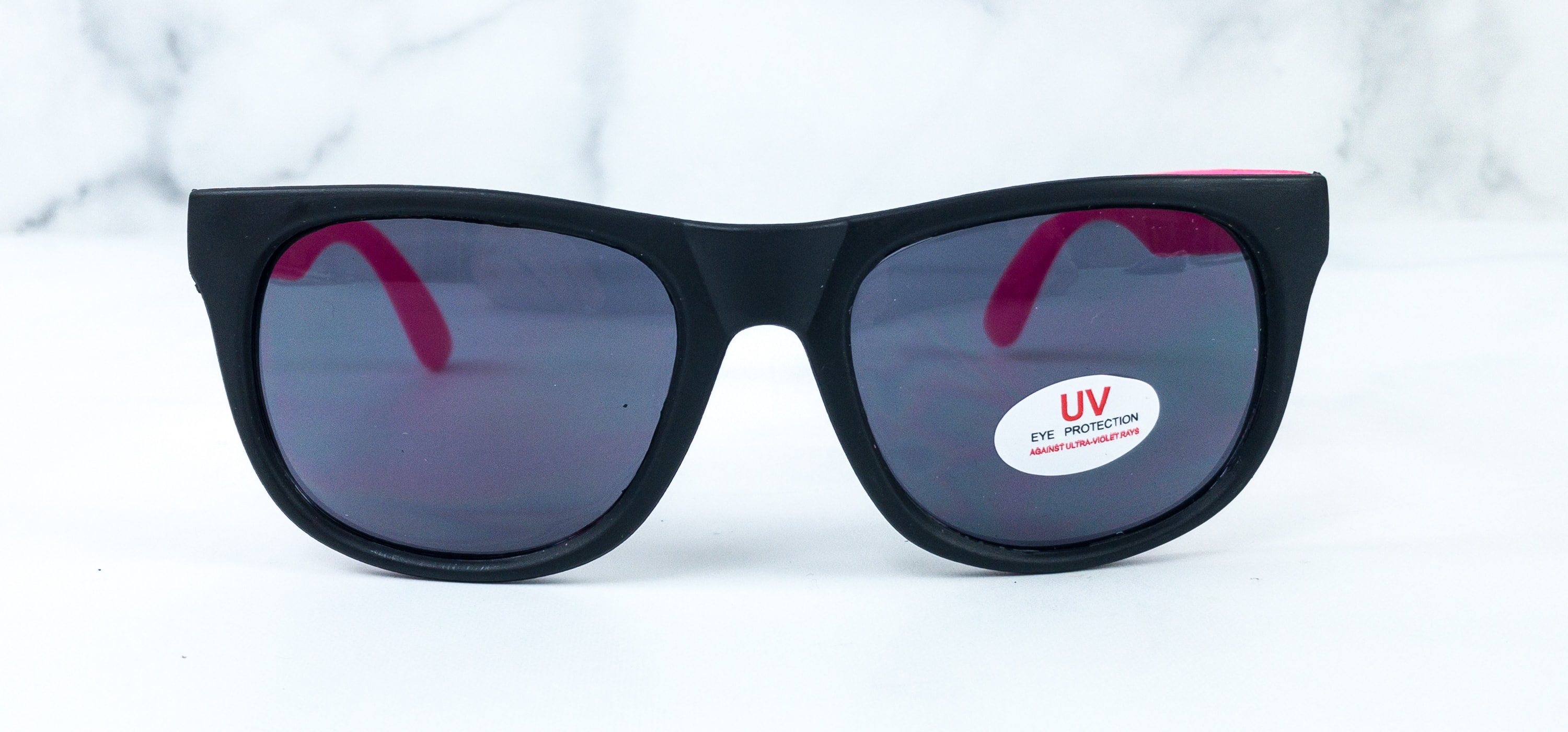 Sunglasses. It's a nice pair of sunnies that can protect my eyes from UV rays!
I can say it's got a basic frame, with nothing unusual or special about it, but the fact that the lenses have UV protection makes it a great addition in this box!
"Physically I'm Here, But Mentally I'm In A Galaxy Far Away.." Pocket Notebook. I really love what's written in front of this notebook, any introvert will just have to agree with that statement! It even looks like an end credits to an old movie!
Every page of the notebook is lined so you can write neatly on them!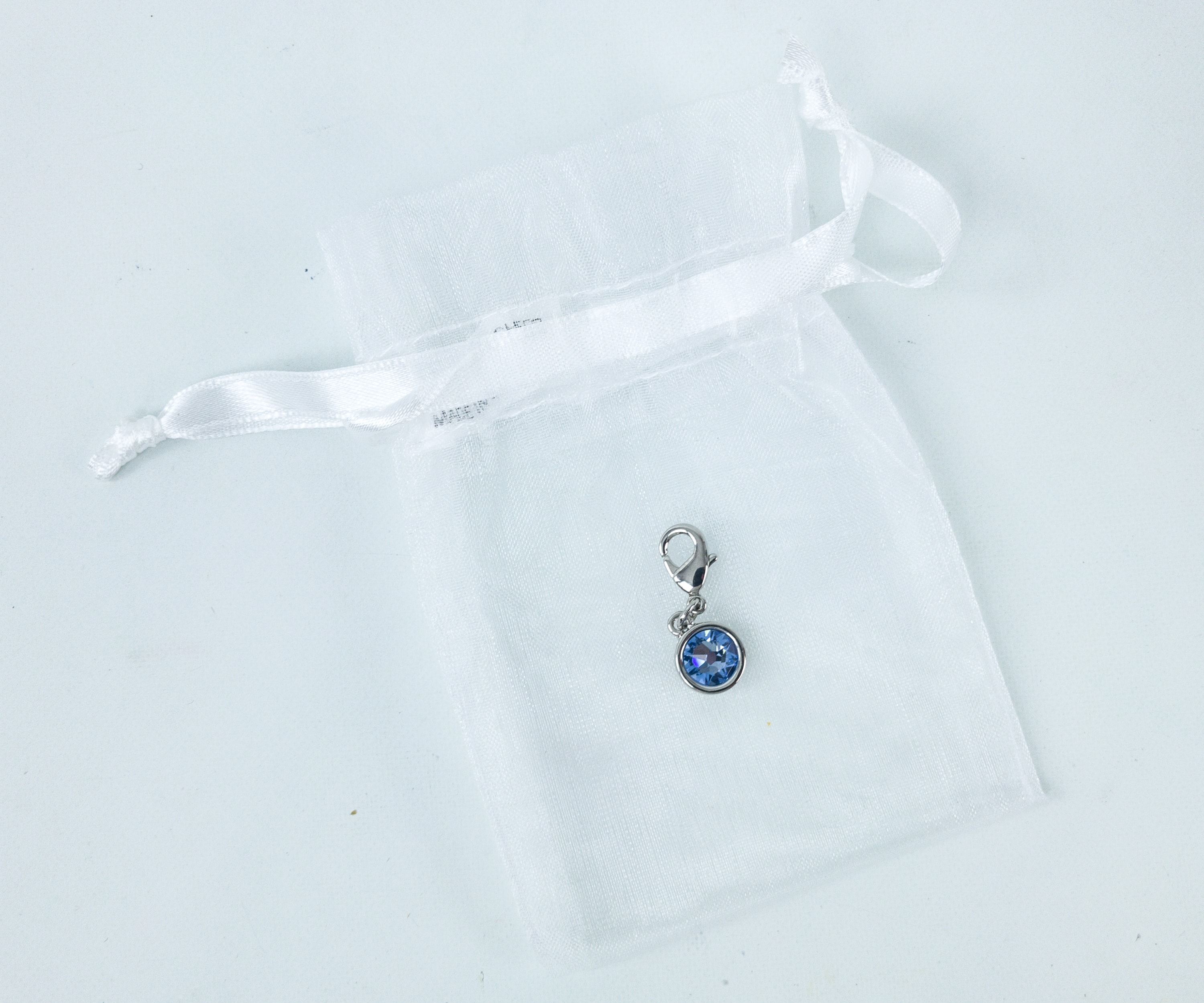 Swarovski Crystal Charm. The beautiful crystal charm arrived in an organza pouch. It's available in different colors, and I'm happy that I got it in blue.
You can use it as a keychain, a bracelet charm, or attach wherever you think it will look good and make you shine!
Solar System Bracelet. Another beautiful charm that I got is this Solar System bracelet!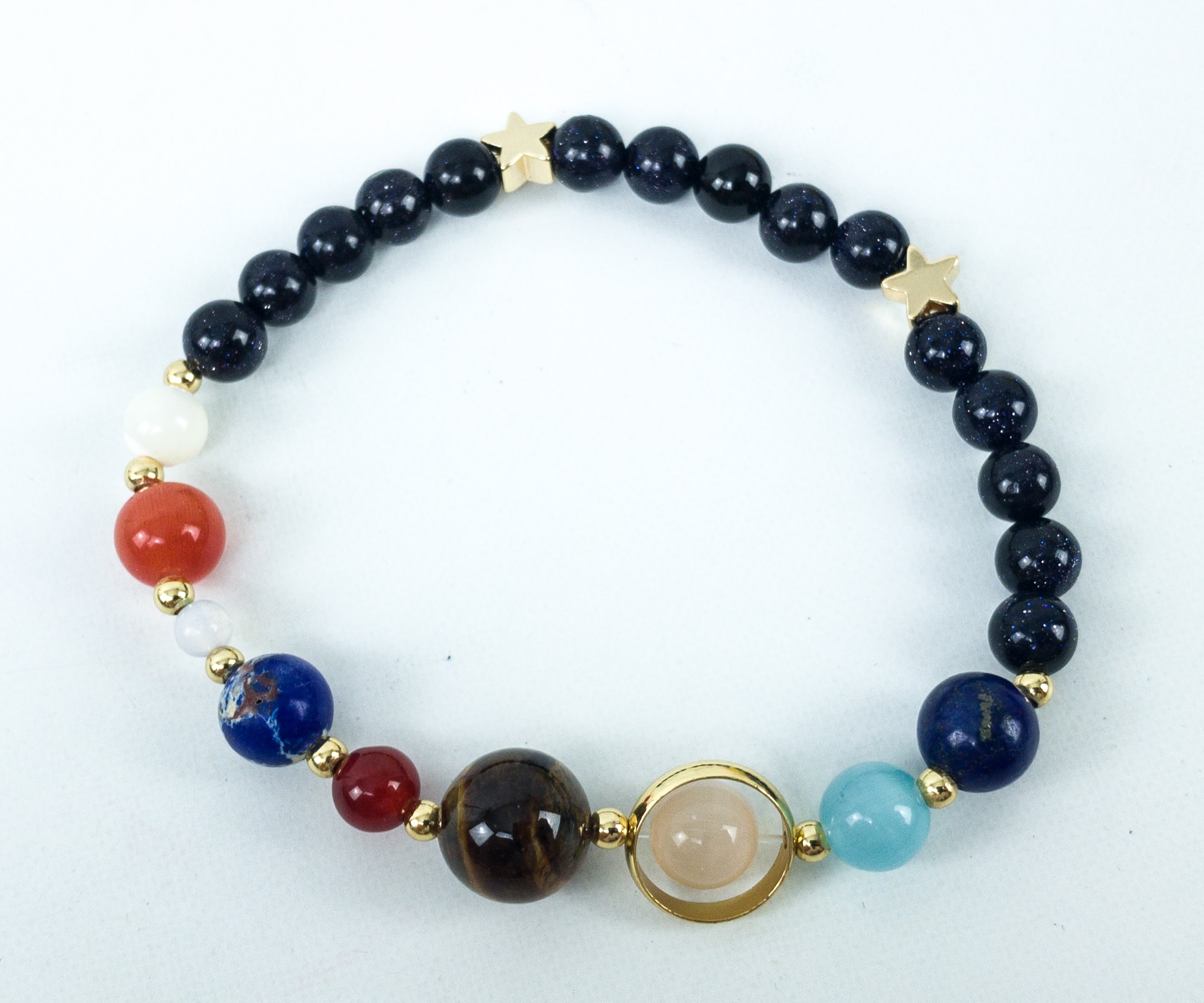 I love the planetary beads, especially the one with the ring, which is Saturn for sure!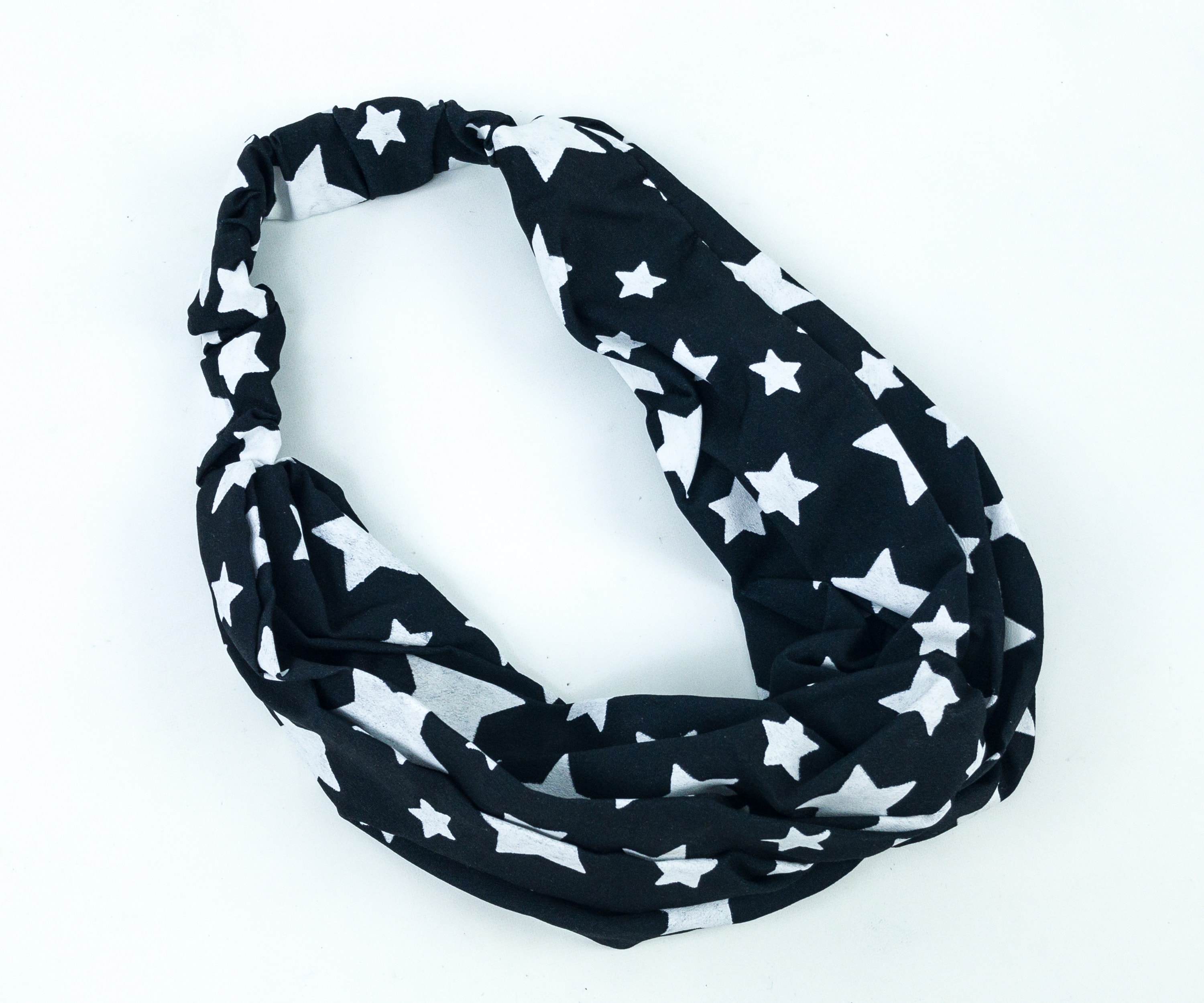 Starry Night Glow-In-The-Dark Headband. To pair with my celestial accessories, I also got a headband that is full of stars! It even glows in the dark!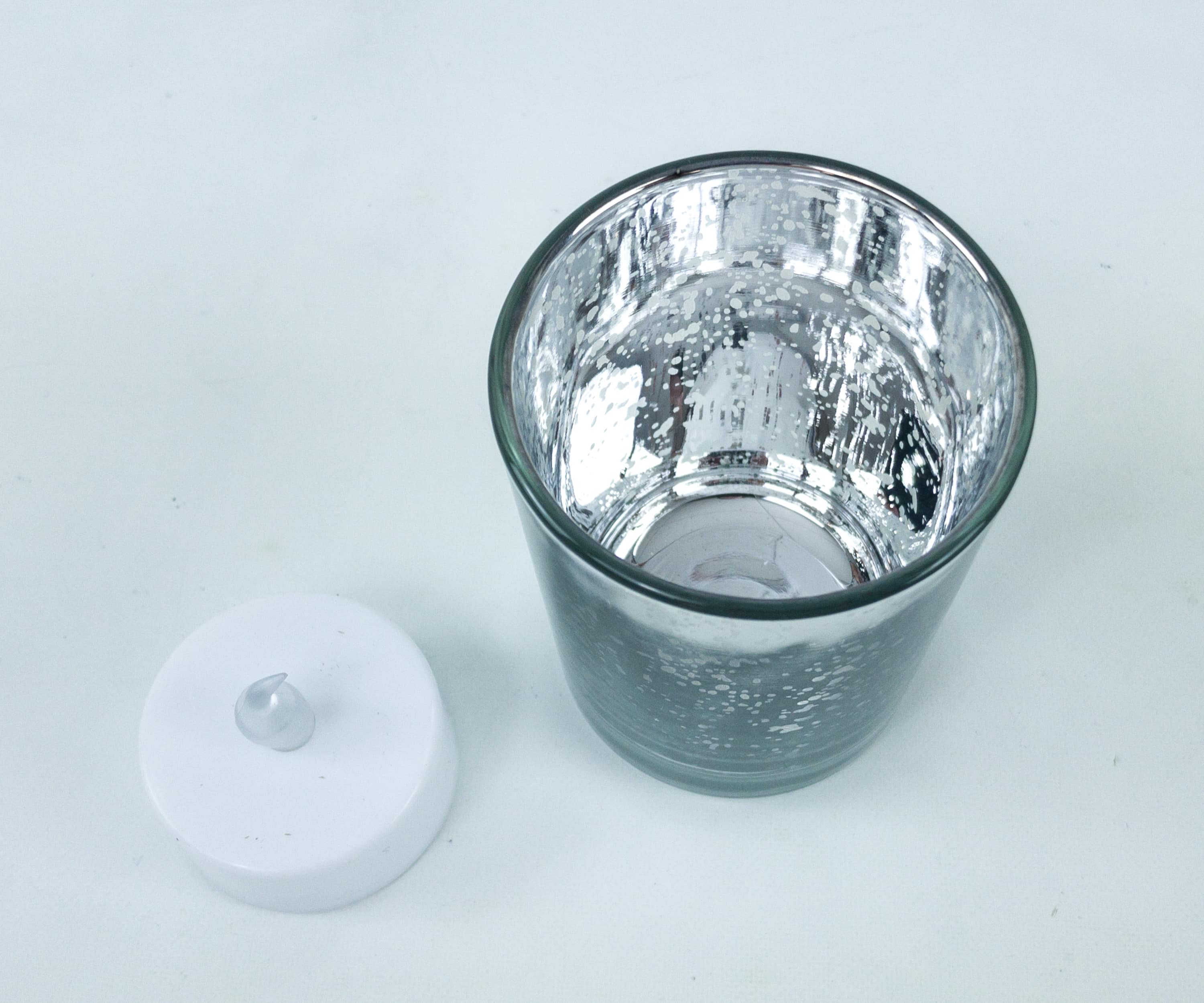 Mercury Glass Candleholder & Votive. The candle holder looks so adorable! It's a nod to Mercury and NASA's Mercury space program.
They also included a battery-operated votive to go with the holder! It makes such a pretty mood-setter in my bedroom.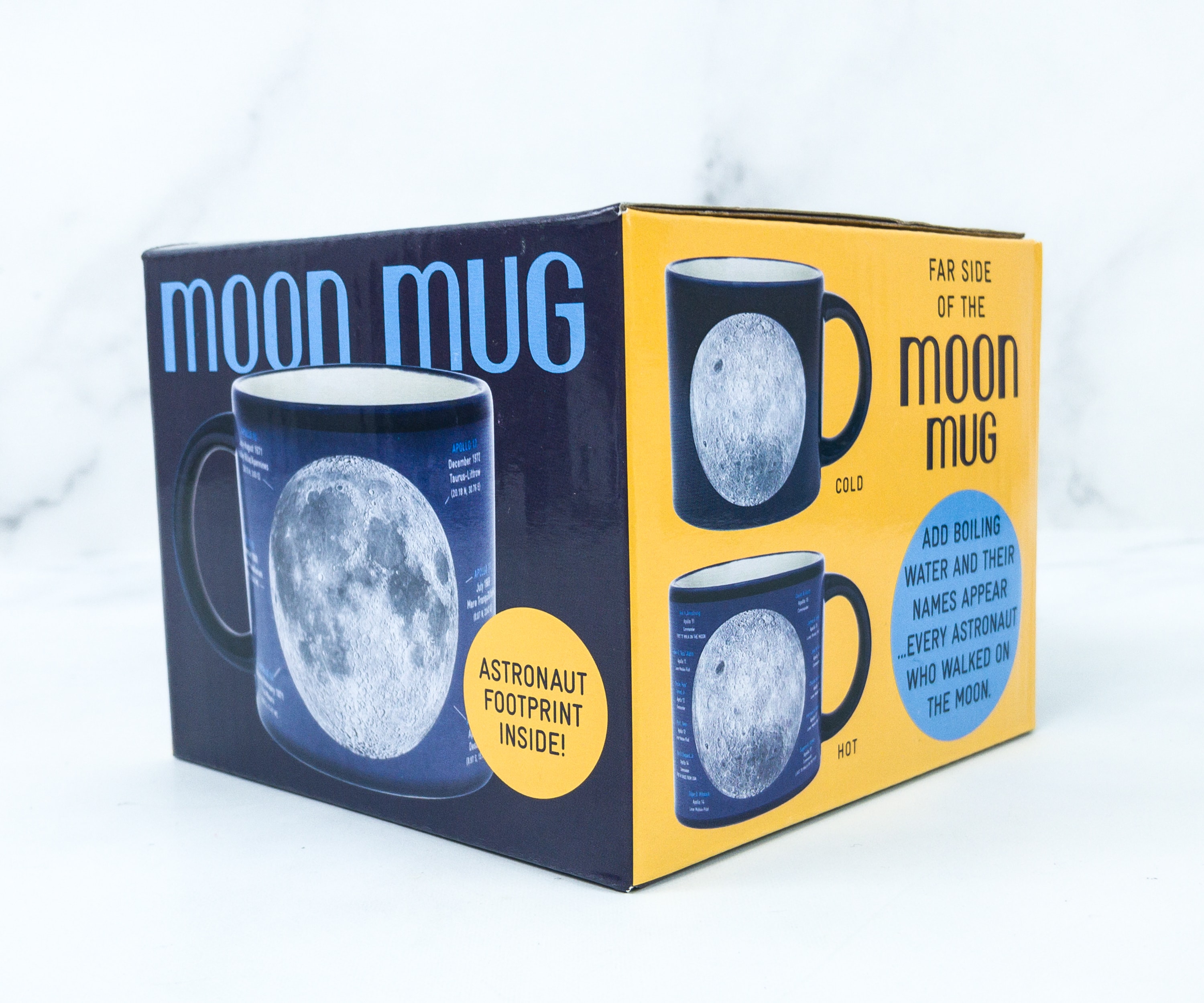 Moon Mug. As I saw this one, I don't think that I'll get rid of the box immediately!
I believe we should go to the moon.

President John F. Kennedy (May 25, 1961)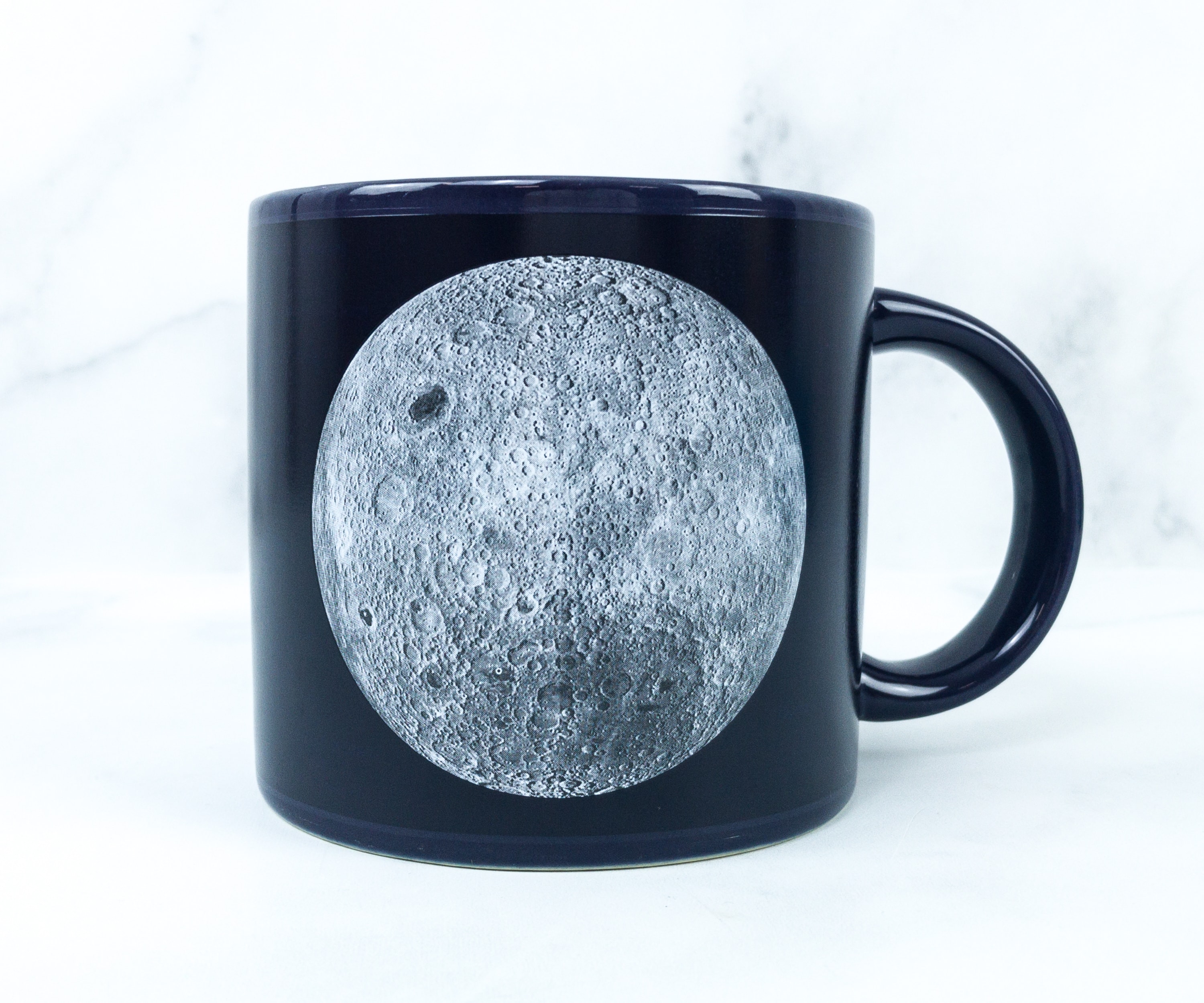 There's the moon on one side of the mug, in all its beautiful glory!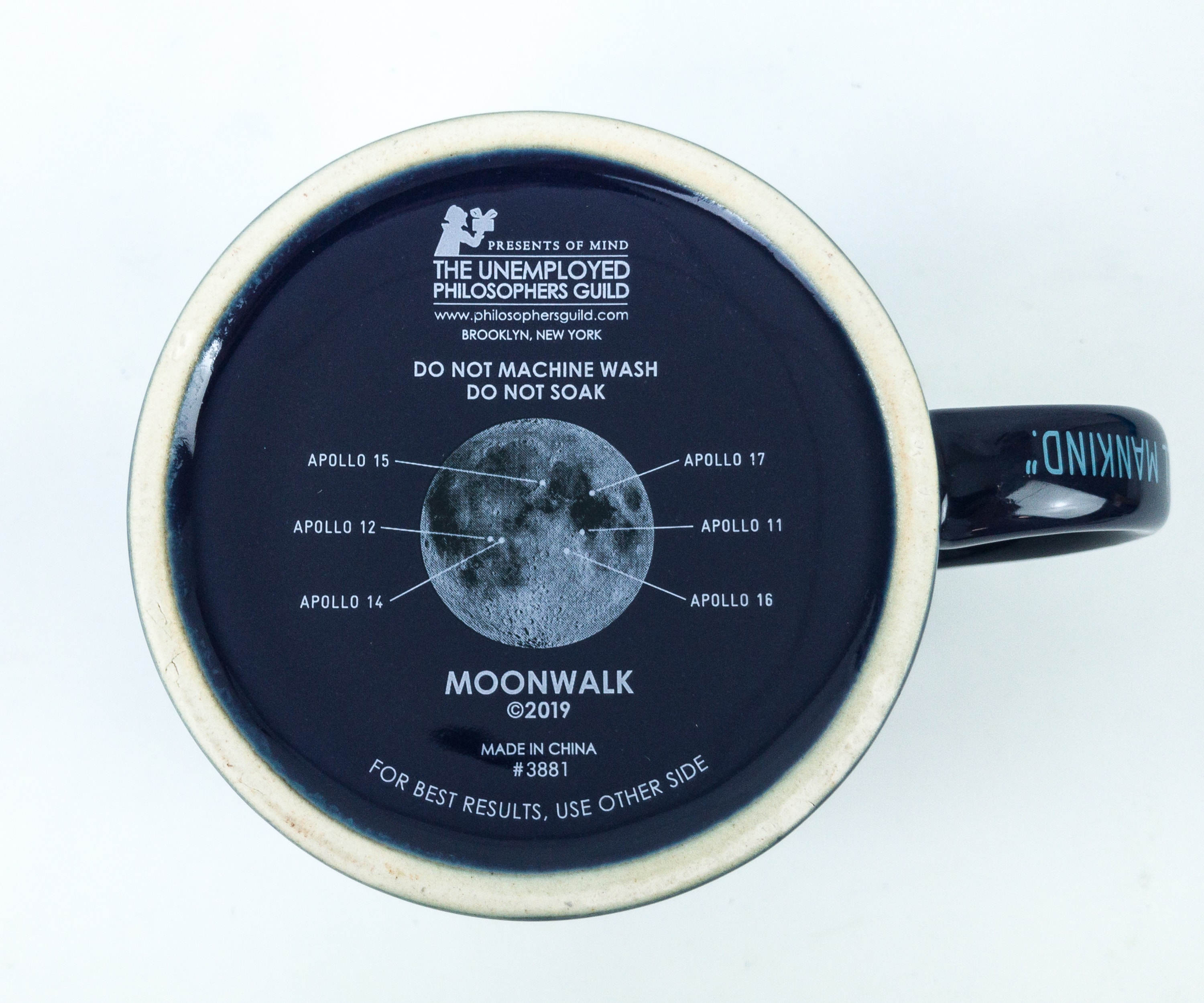 The bottom has some information about the moon as well, so as the care instructions for the mug.
There's an astronaut footprint inside! So awesome!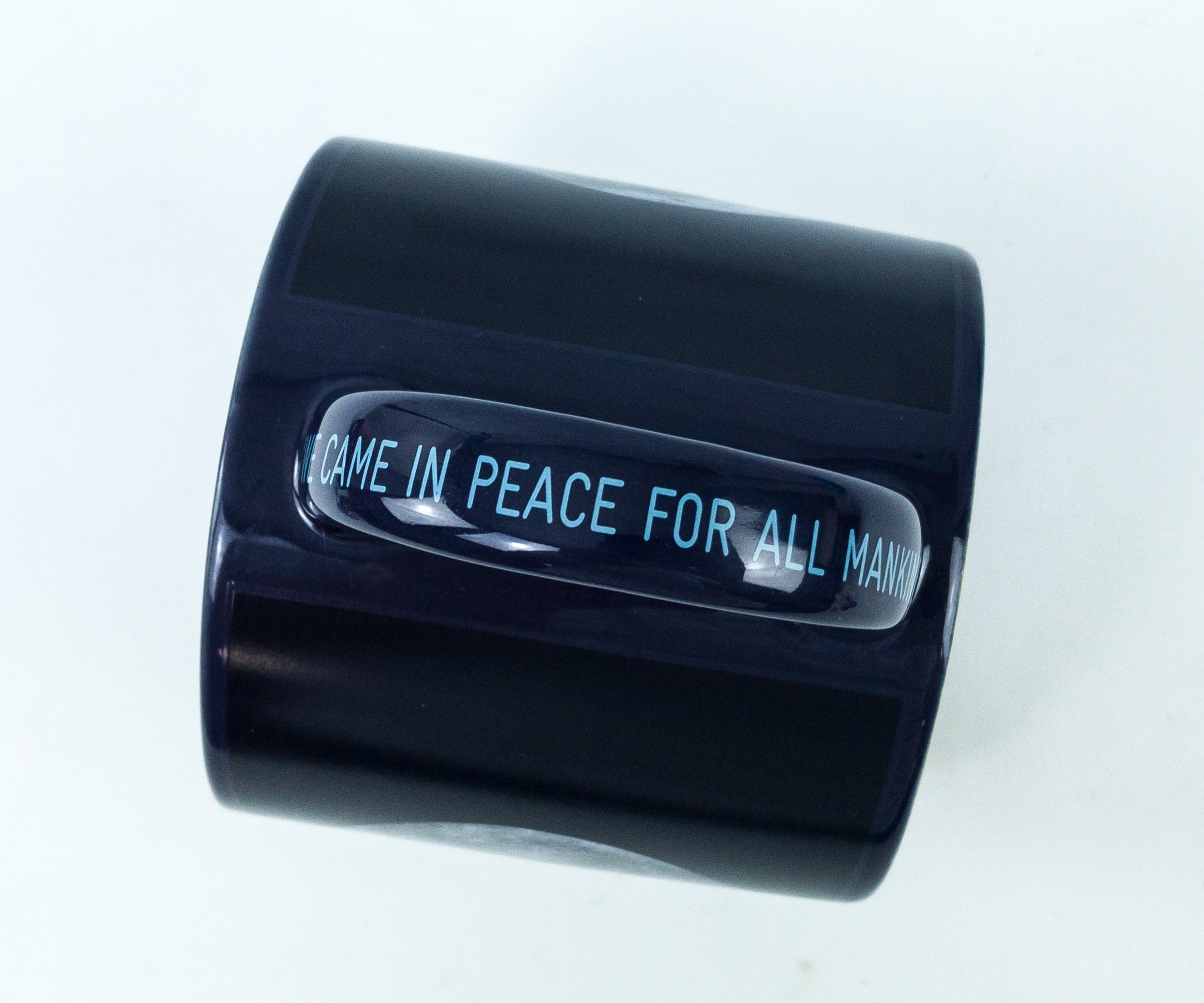 The handle says "we came in peace for all mankind."
The other side of the mug tells us more information about the moon!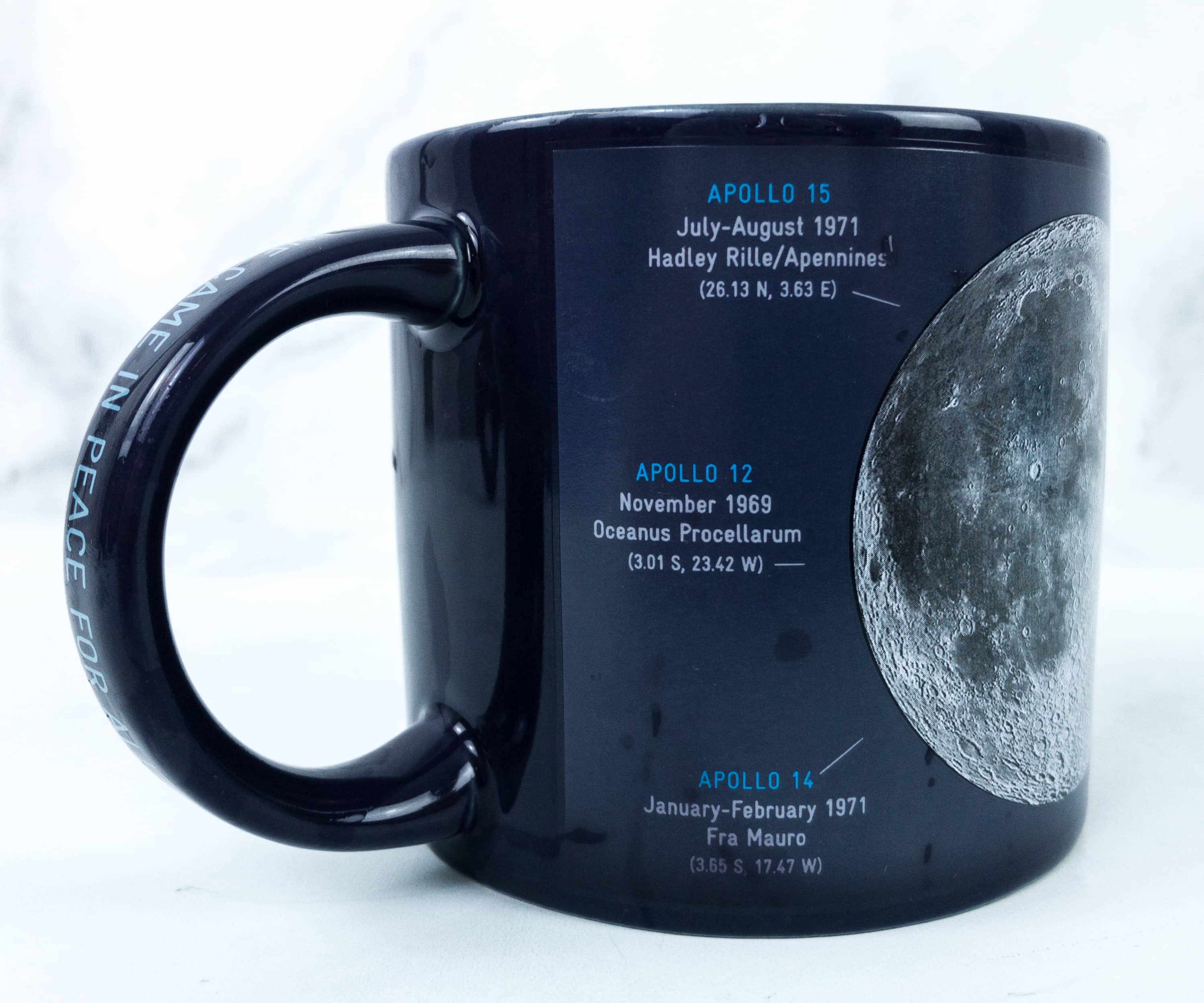 I think the mug provided more information than most books!
Now, I won't get bored when I'm having breakfast. I can geek out with these moon facts!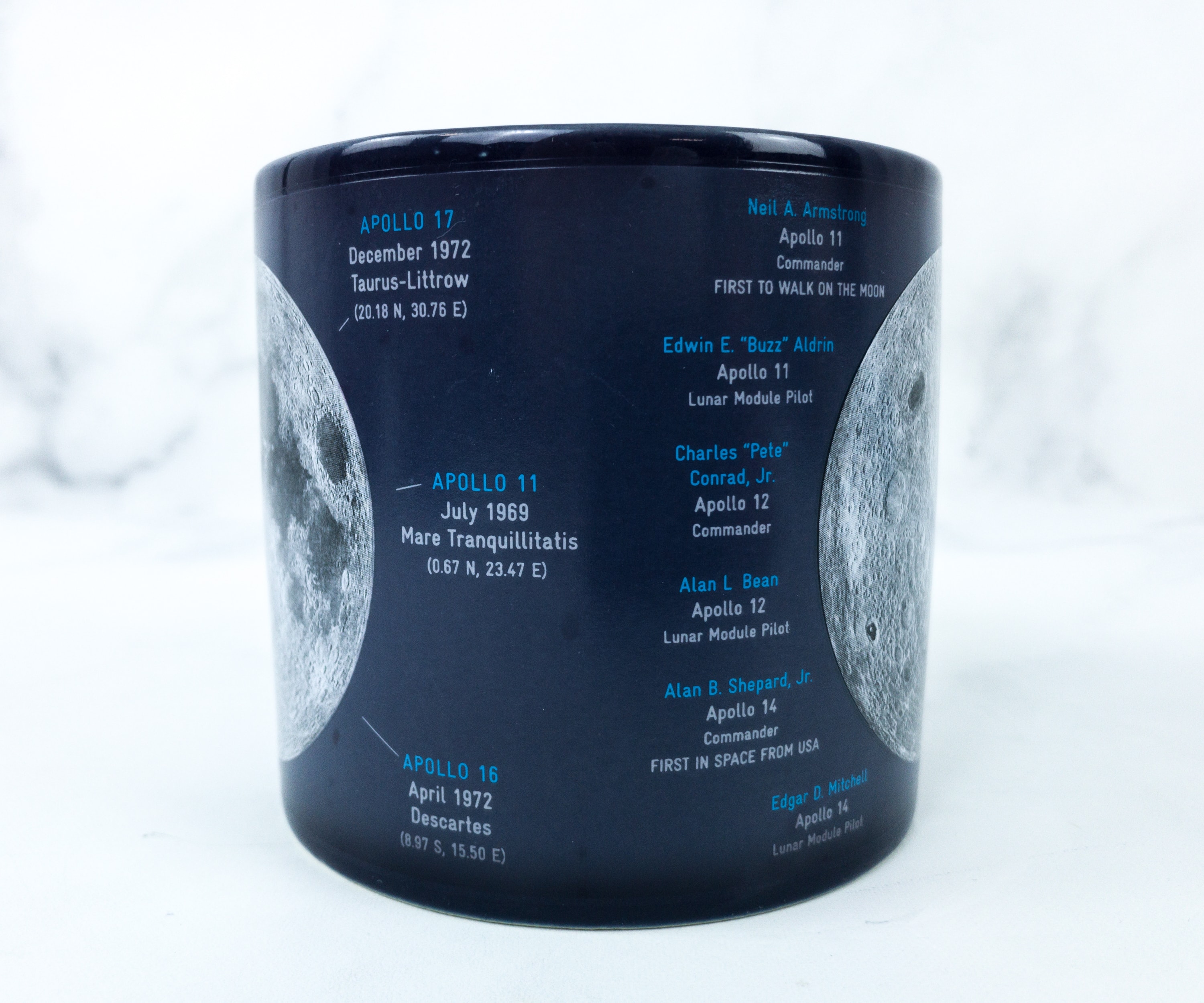 This is a nice and really informative mug!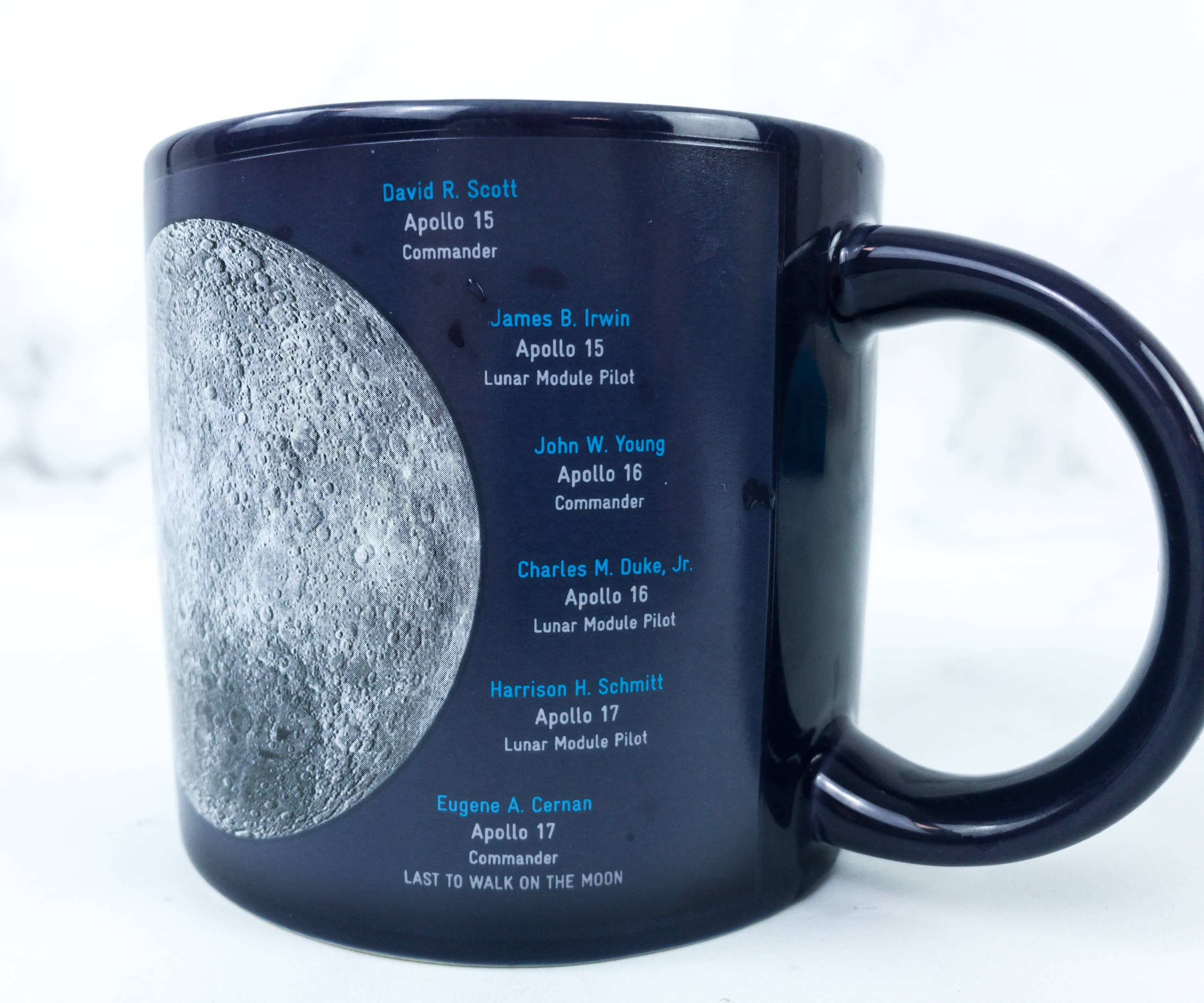 Adding hot or warm water reveals everything that's written on the mug! I should keep my drinks hot then, before they all fade!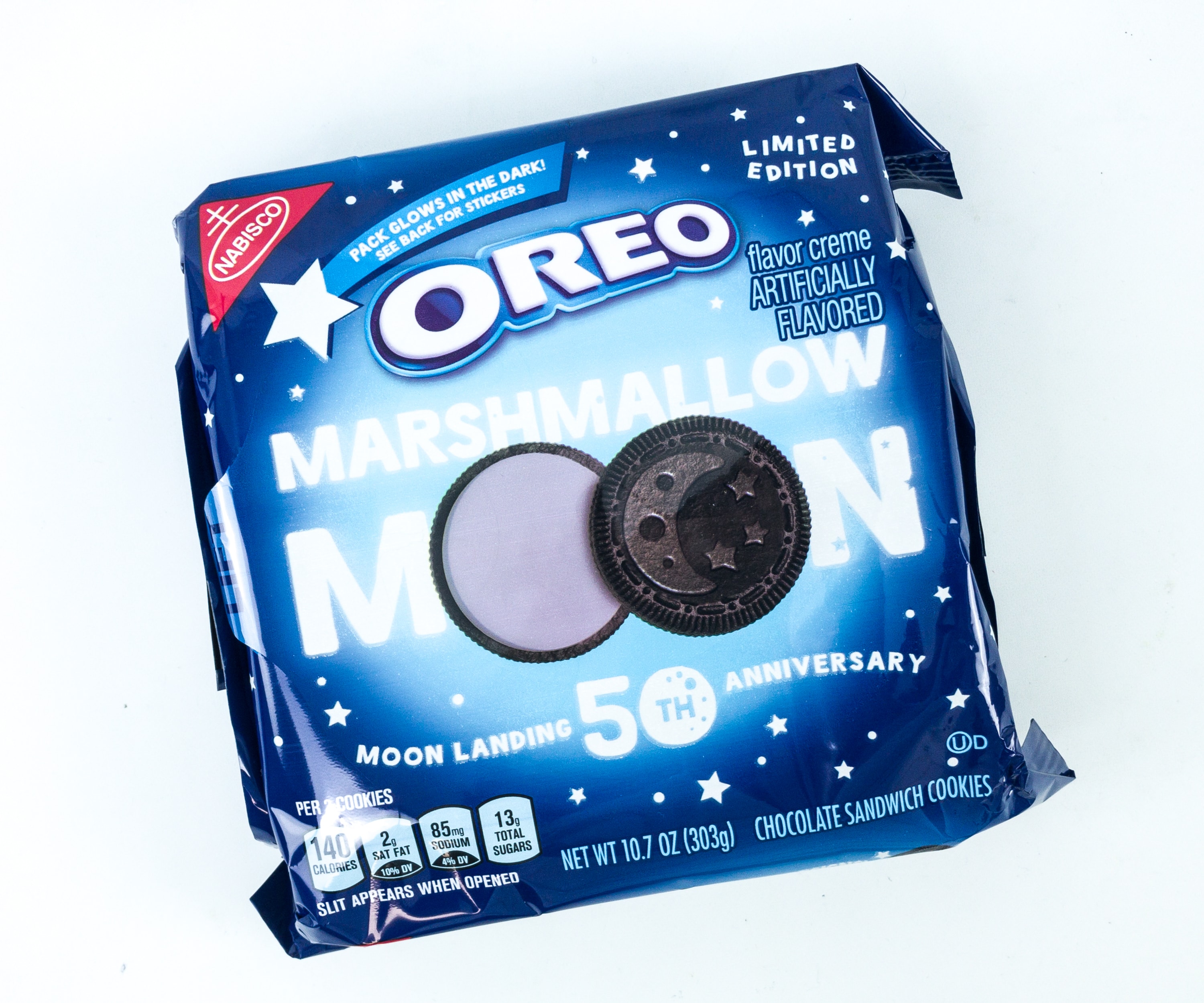 Oreo Limited Edition Moon Cookies. For the Moon Landing's 50th Anniversary, Oreo made these limited edition Marshmallow Moon sandwich cookies!
I was so excited about how the cookies look and taste like, and they didn't disappoint.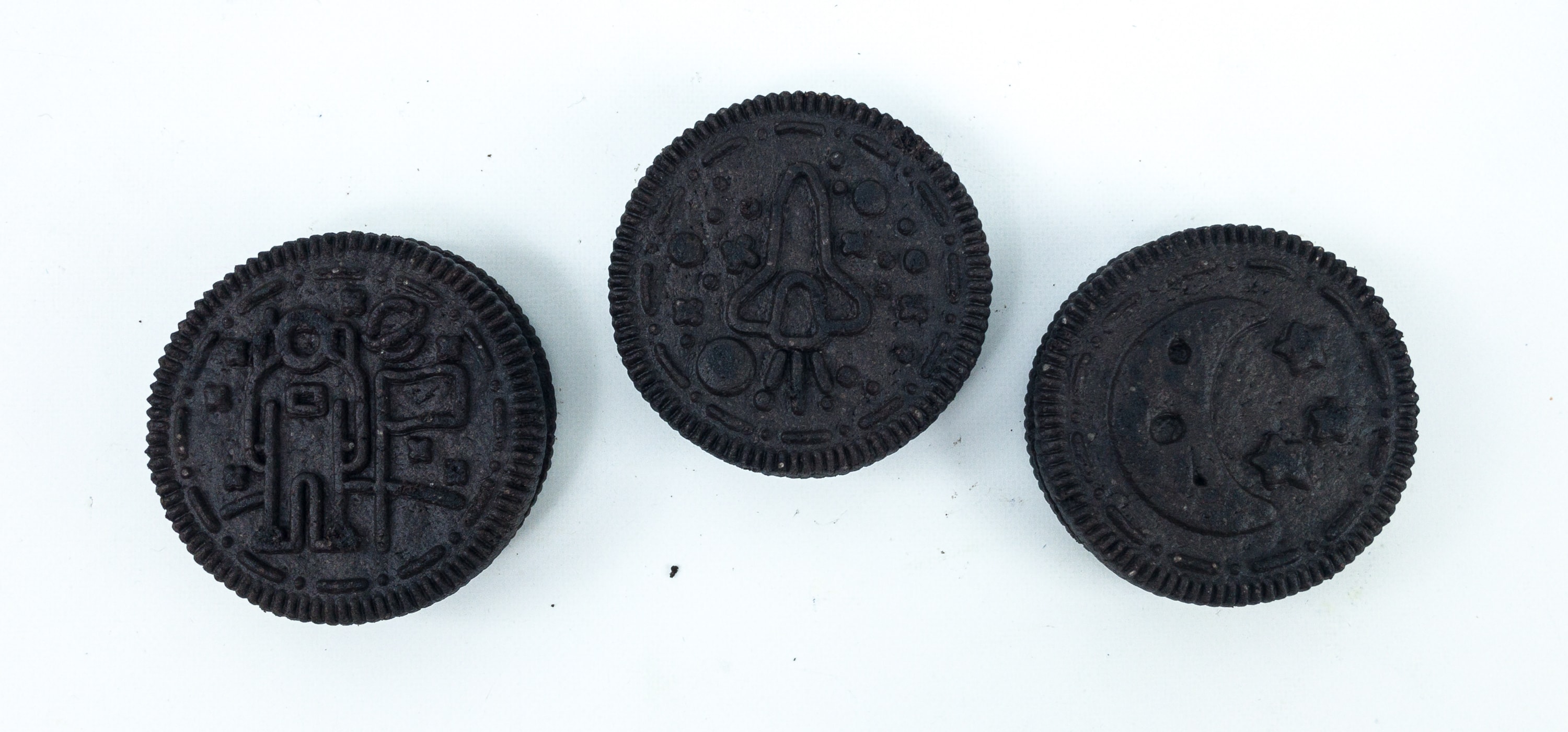 Even the cookie has Space-themed imprints on them. So cool!
It has a purple marshmallow flavored cream, making the cookies too cute to eat. They're sweet and tasty!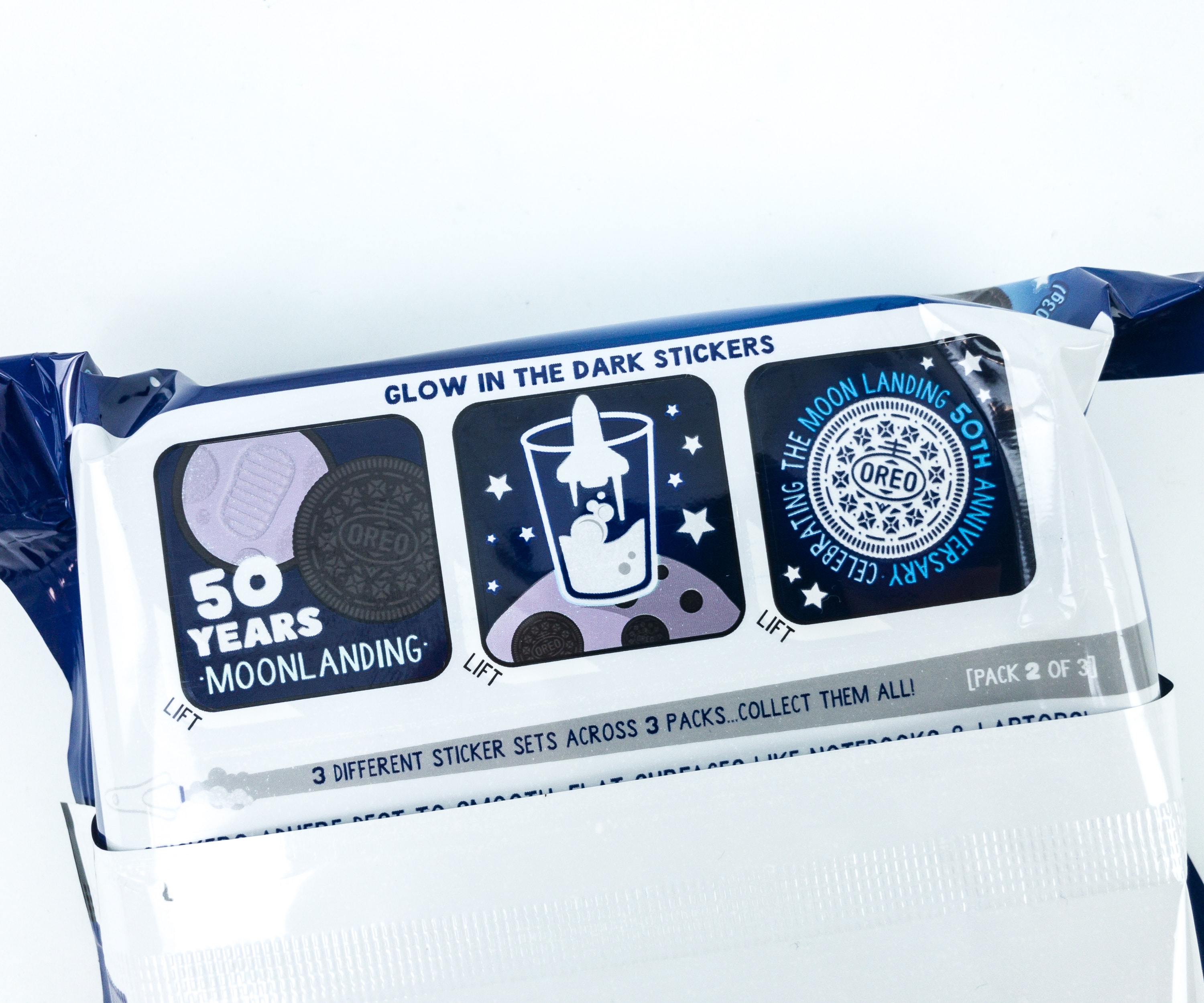 The fun pack also included a collectible moon-themed peel n' play stickers!
We tried to see if the packaging really glows in the dark, and it did! There are some parts that turned into a bright neon green!
This month's box is really out-of-this-world, and I love the celestial items that I got, especially the accessories like the charm and bracelet! It's always fun exploring with this box. It adds fun, color, and some learnings in life, especially for us introverts. We can always find fun in things that we love and that's what The Introverted Chick is showing us! I certainly love this box and I'm looking forward to more fun items that I am going to get in the upcoming boxes!
What do you think of The Introverted Chick box?