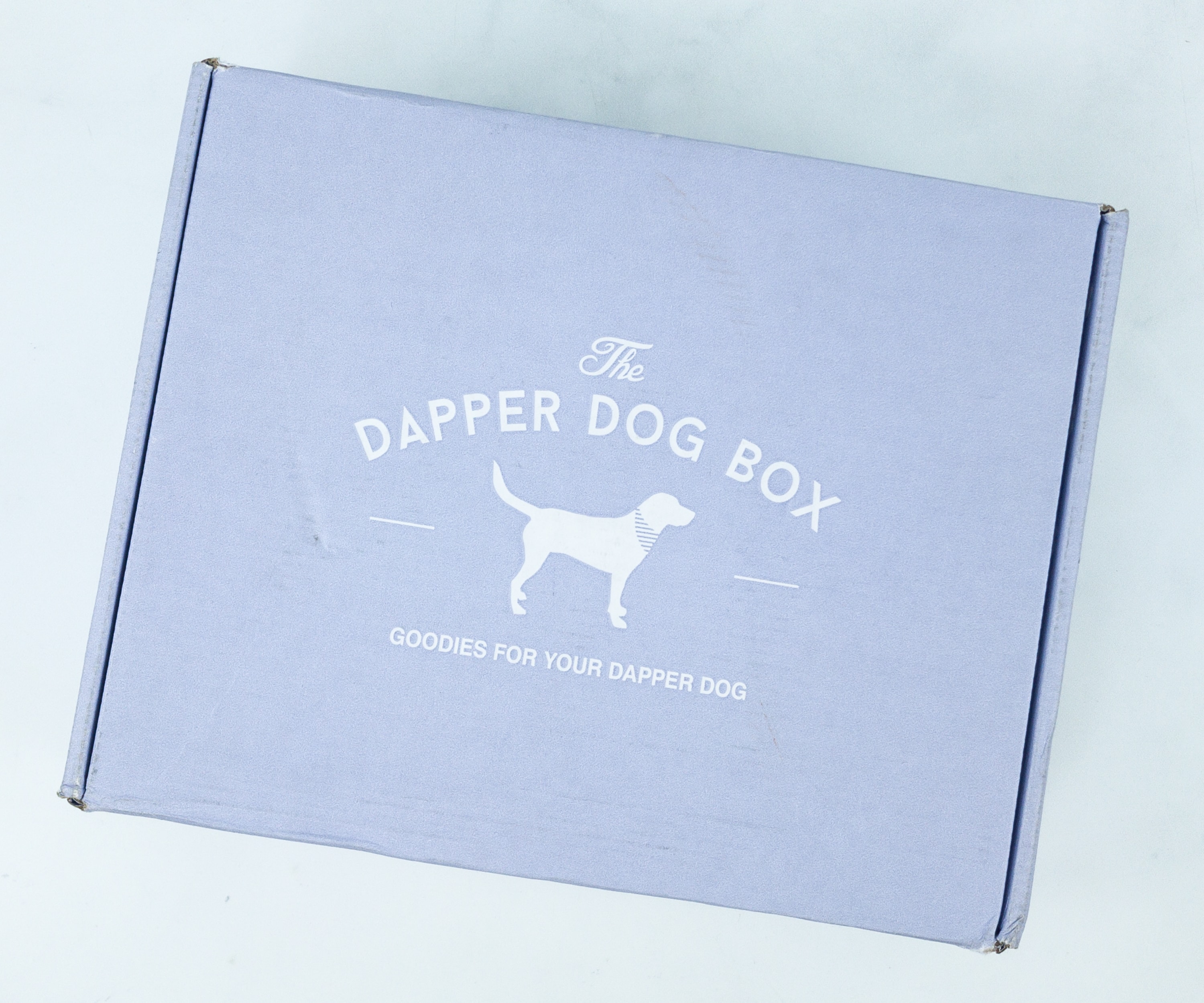 The Dapper Dog Box is a monthly box for your best friend in the world – your dog! They source organic and natural items from passionate small companies that love dogs, hand-picking each item for your dog based on a personalized survey. The survey lets you customize your box for gender, five different dog sizes, and also any allergies. The regular sized box has 4-6 items with an average $50 value.
DEAL: Save 10% off your first shipment! Use coupon code HELLOSUBSCRIPTION.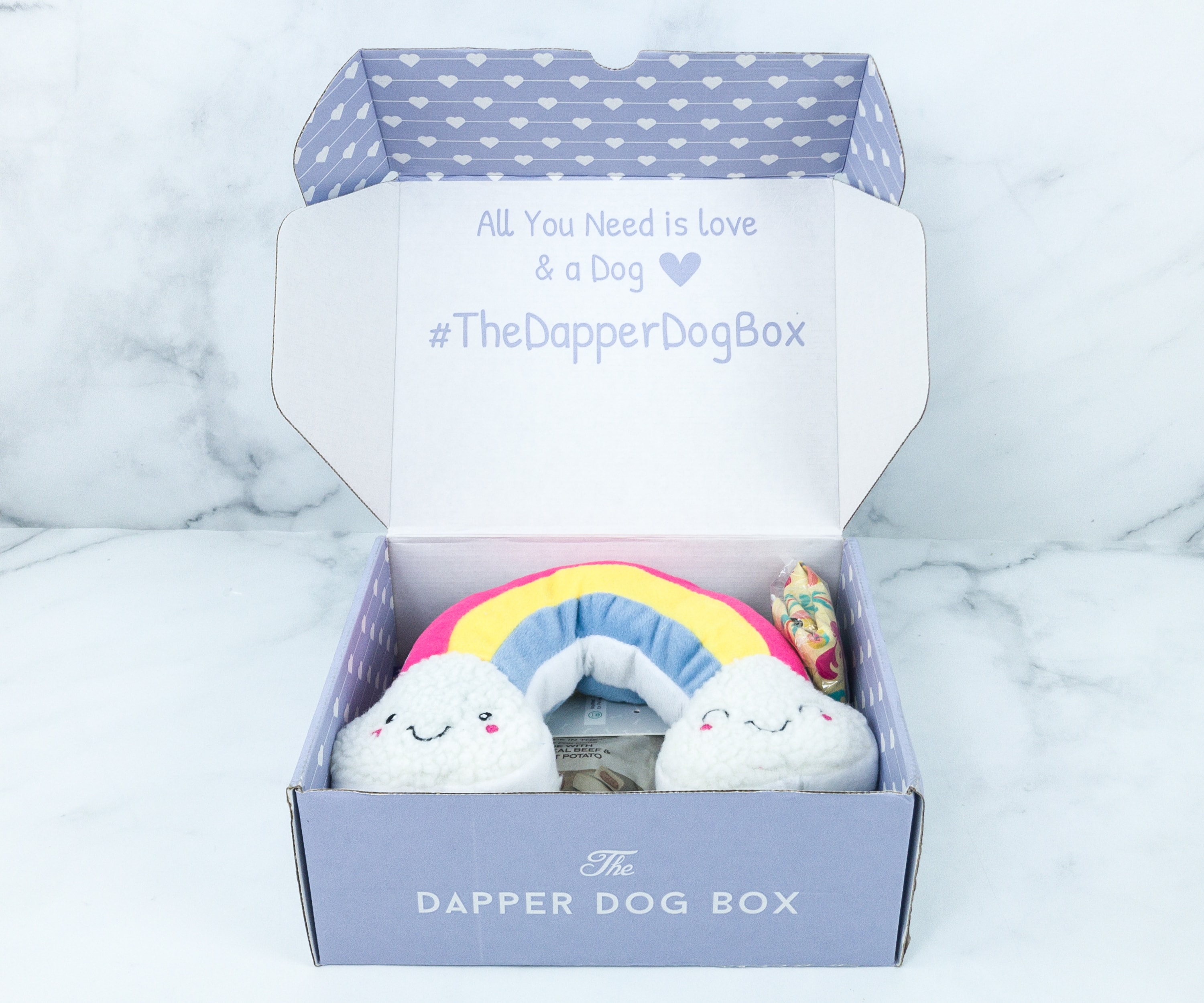 The interior of the box cover says "all you need is love and a dog" and I couldn't agree more.
All the items are packed neatly inside the box. No fillers or extra packaging.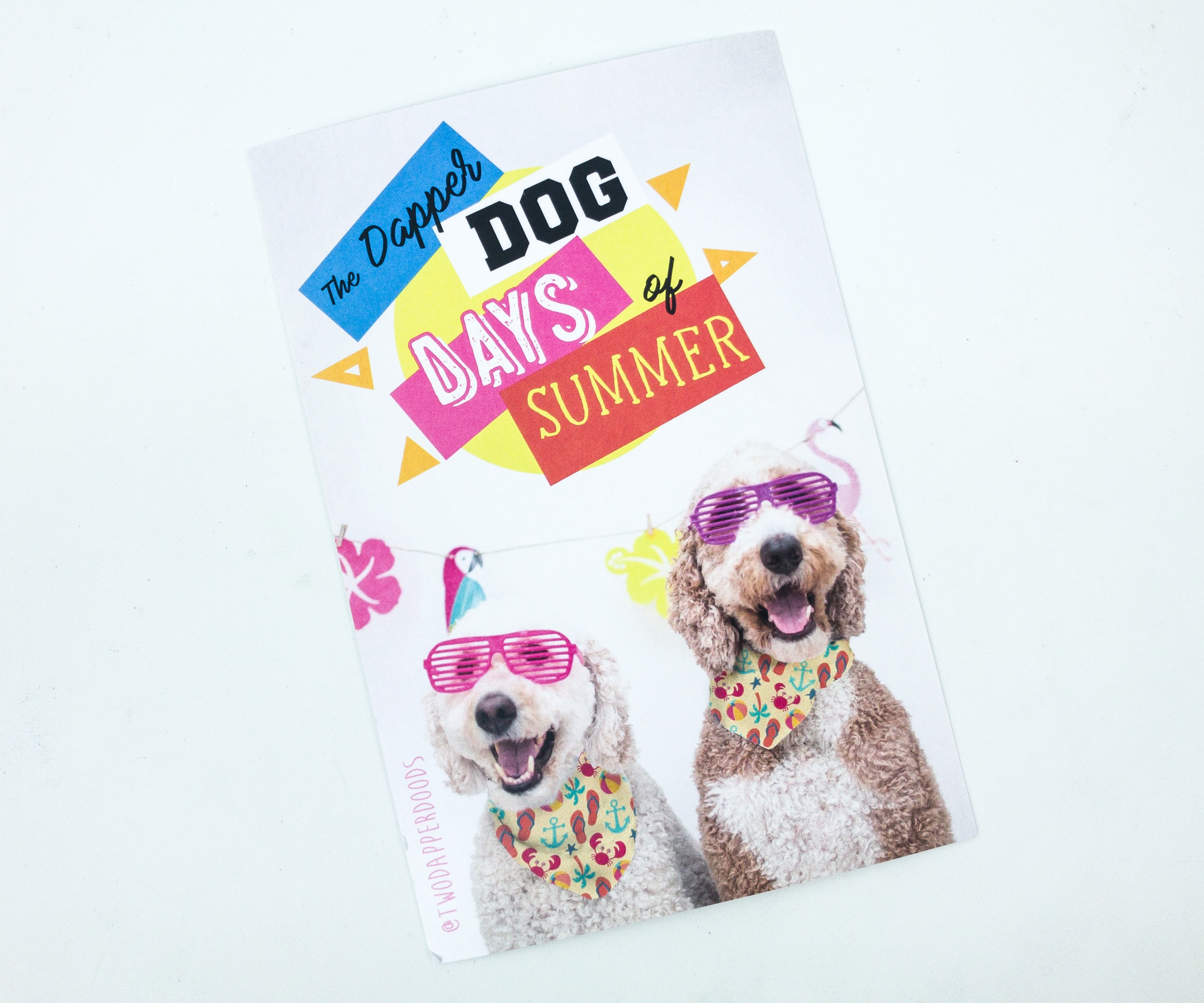 This month's theme is Dog Days of Summer!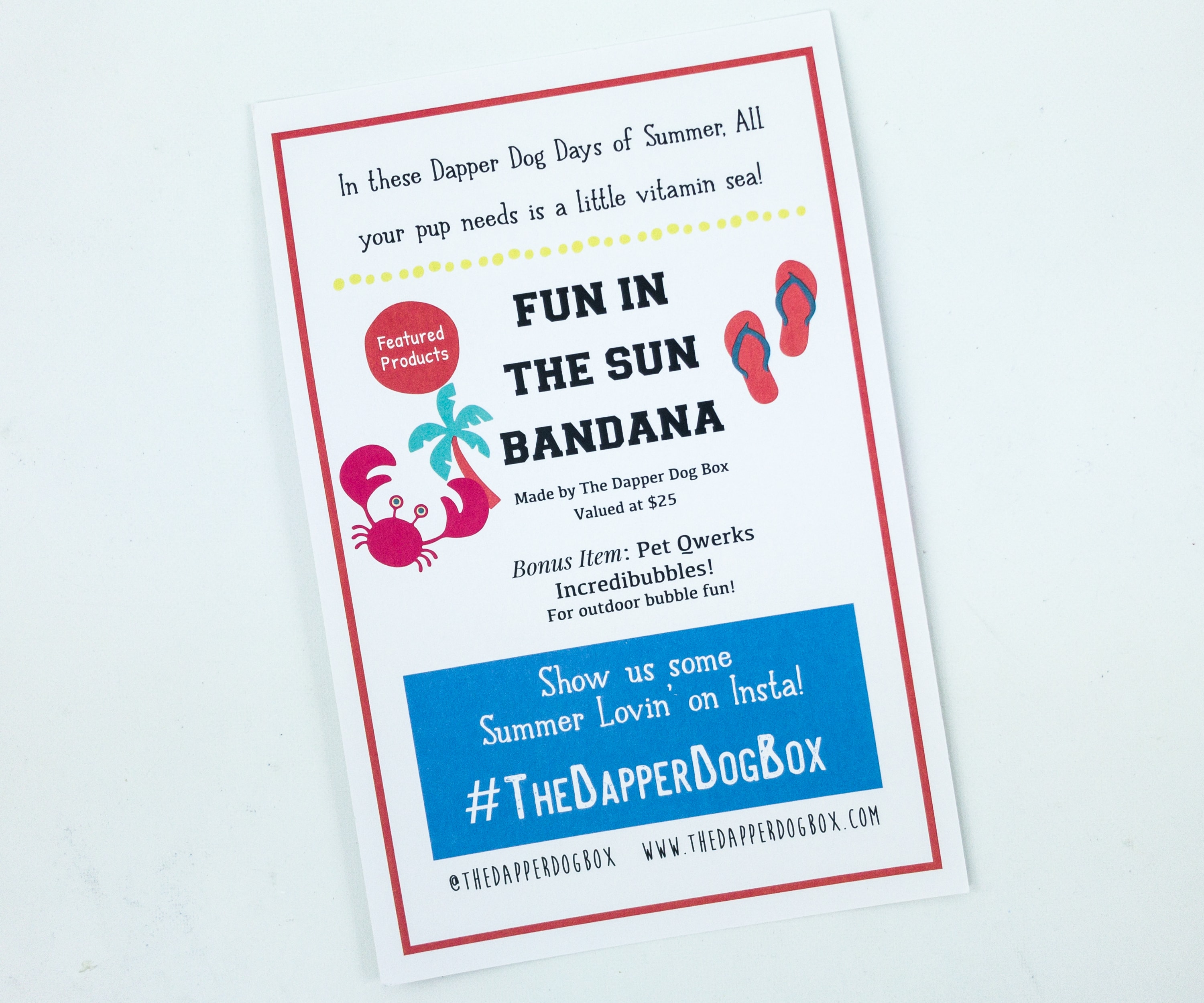 The back of the card lists all the featured items inside the box!
The box includes an information card.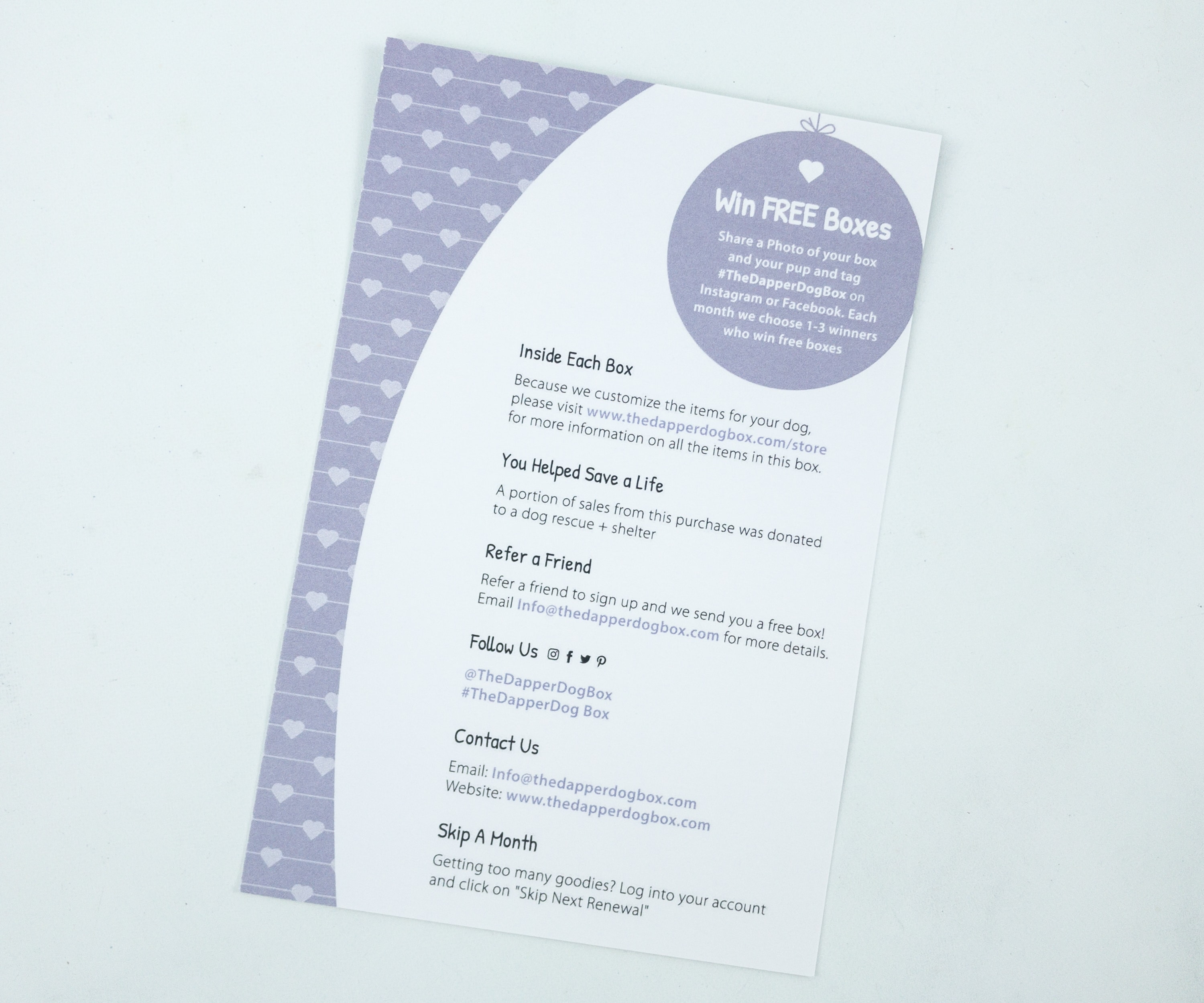 There's more information about the subscription at the back of the card.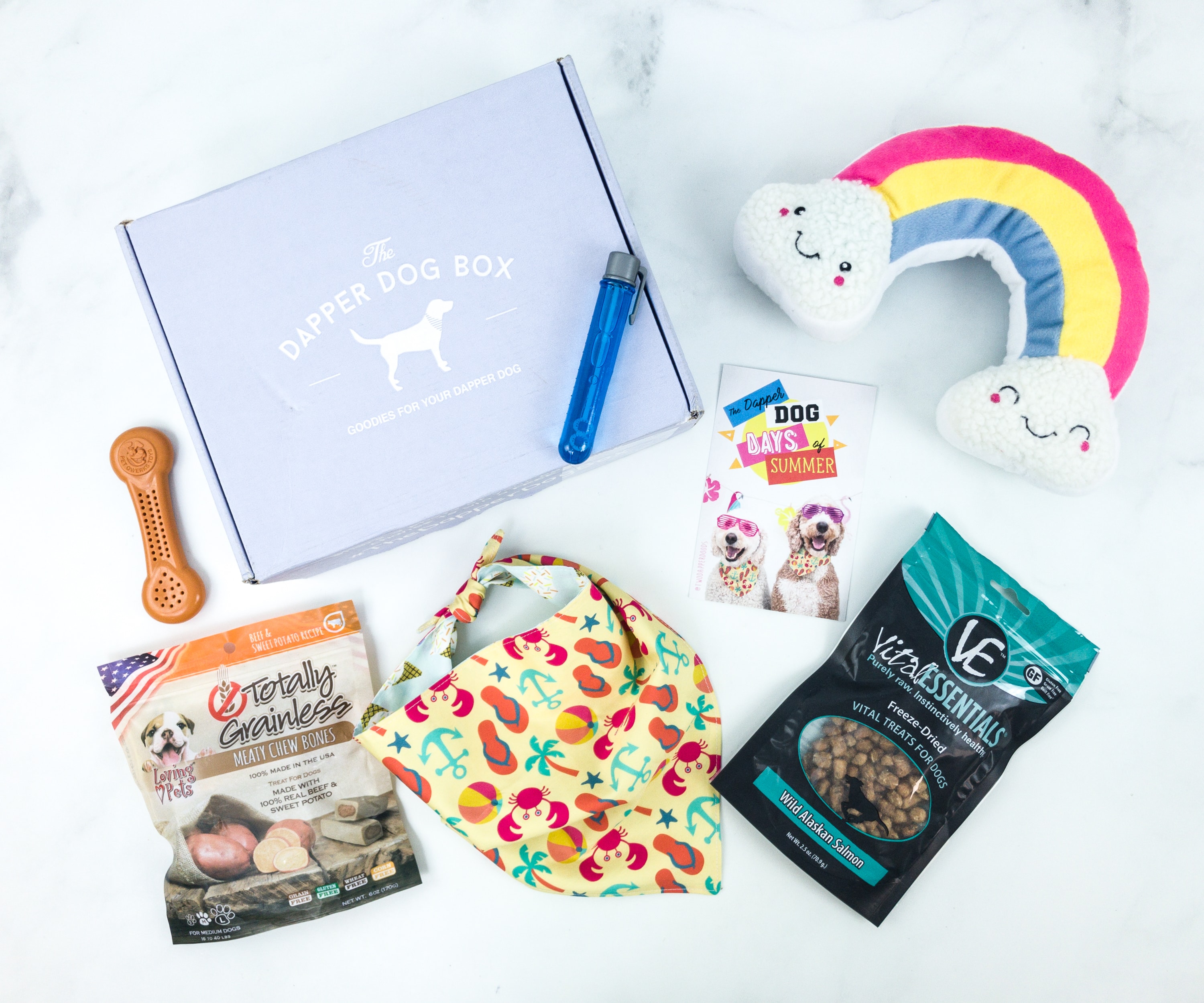 Here are all the items in the July box!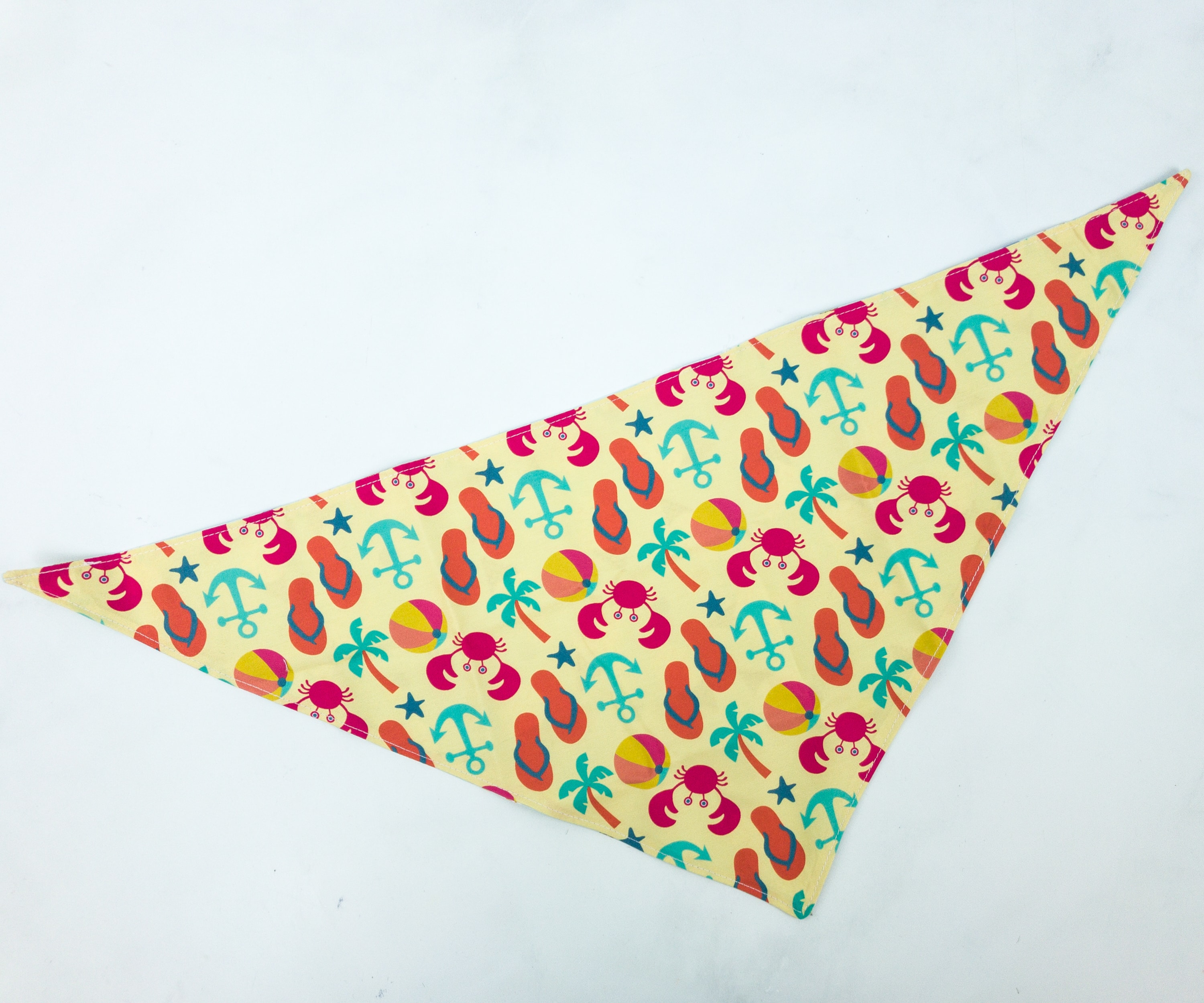 Bandana. This month's bandana comes with a back-to-back summer-themed design! One side features a variety of colorful items that includes an anchor, a pair of slippers, beach ball, starfish, and even crabs.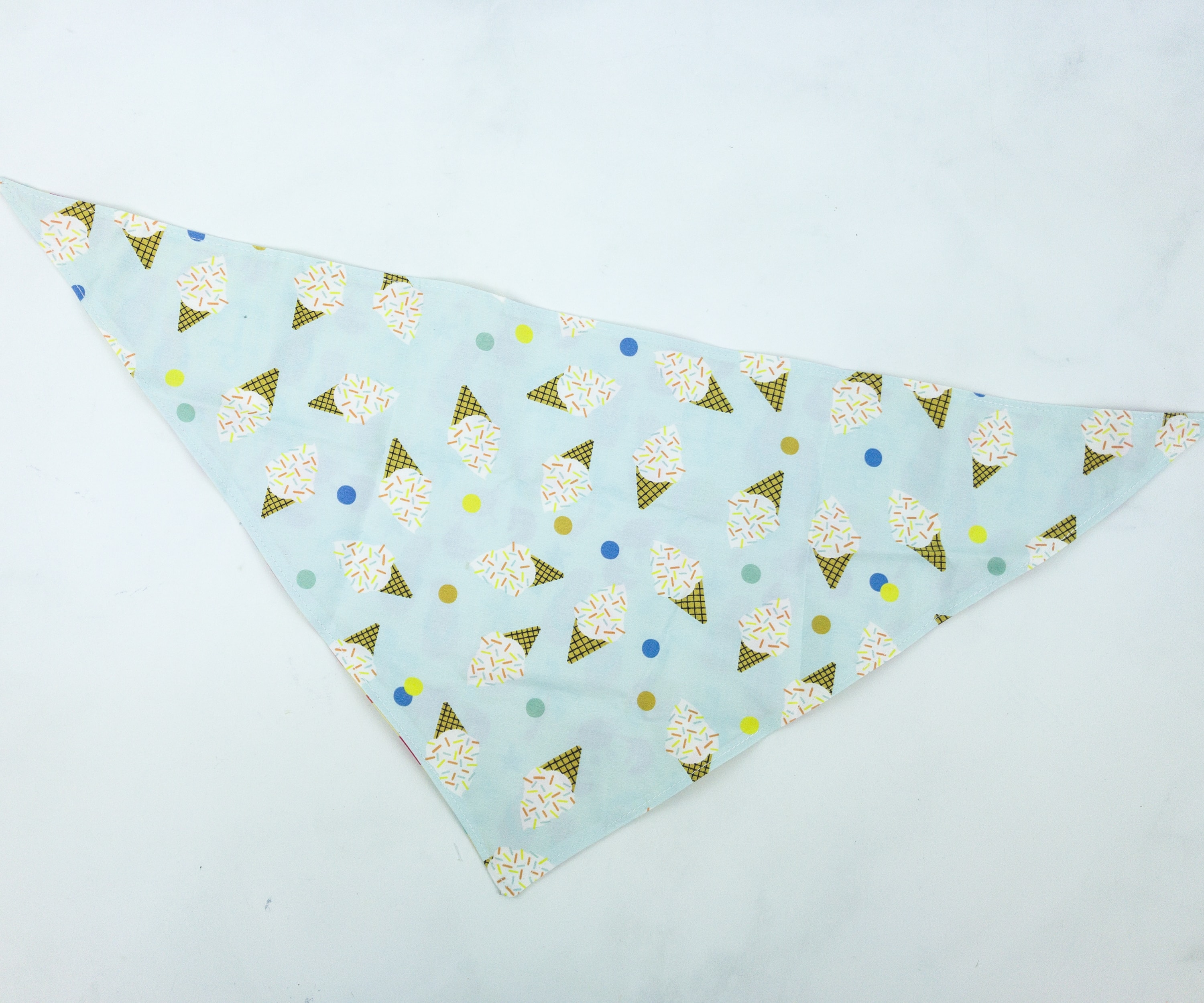 The other side of the bandana has a light blue base color with some prints of ice creams and a variety of colorful balls.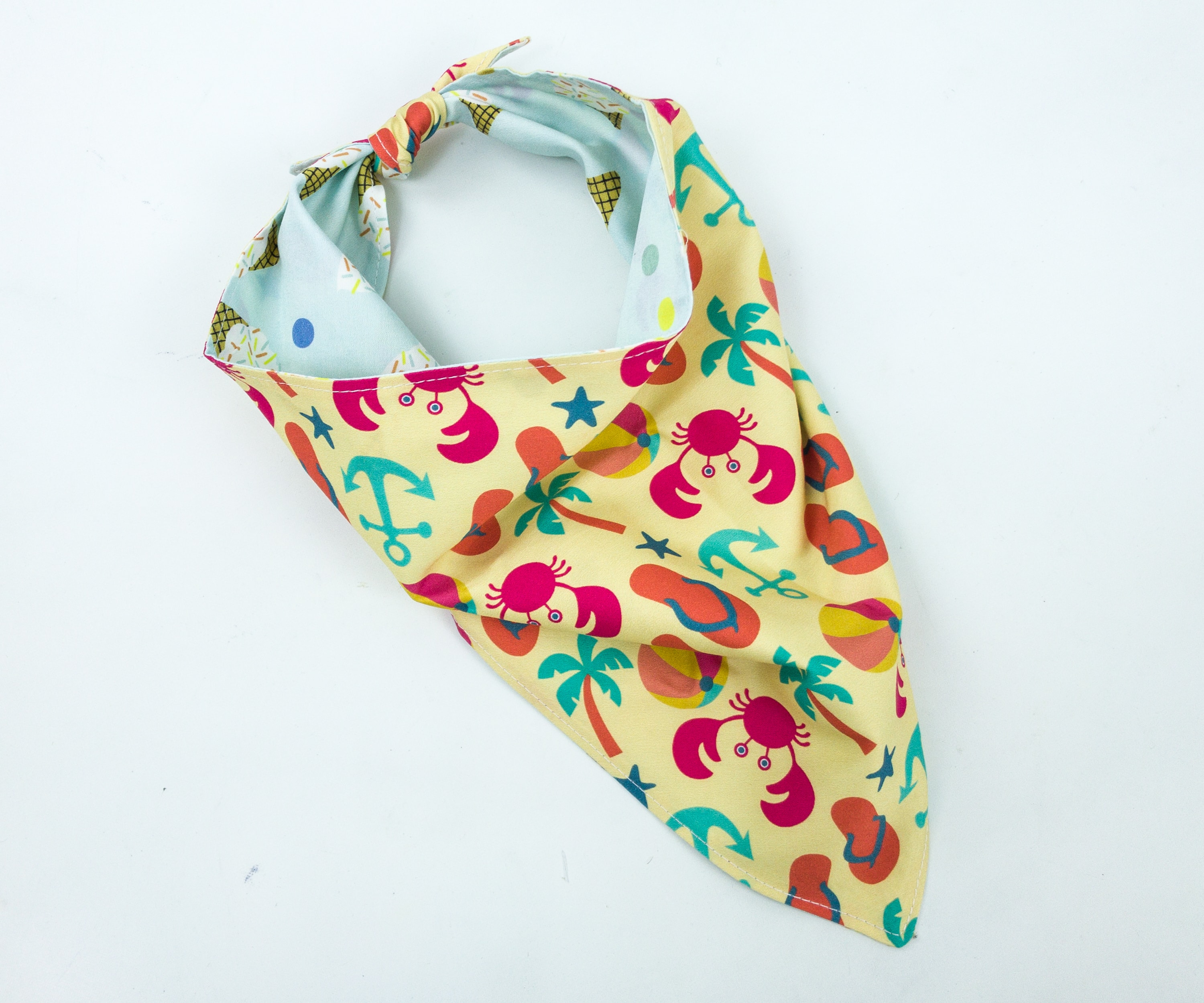 The bandana is so pretty. It's also easy to attach to my pup!
Zippy Paws Squeaky Pattiez Plush Dog Toy ($5.64) It's an adorable and colorful rainbow plush toy with a cloud and a built-in squeaker on each end.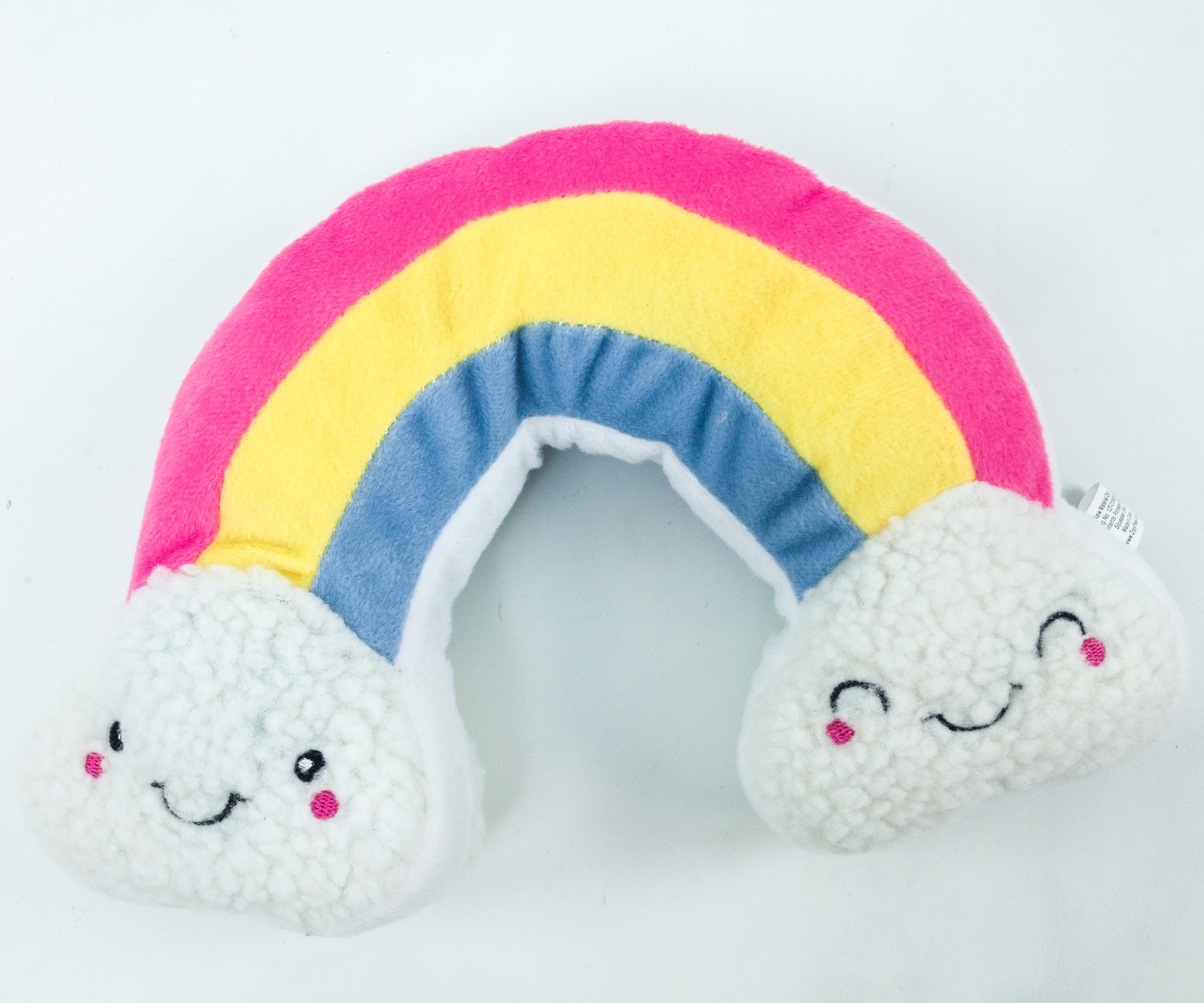 This stuffed toy is made from premium quality materials. It's soft, cuddly, and well-stitched to ensure durability. So far it has survived my pup's bites!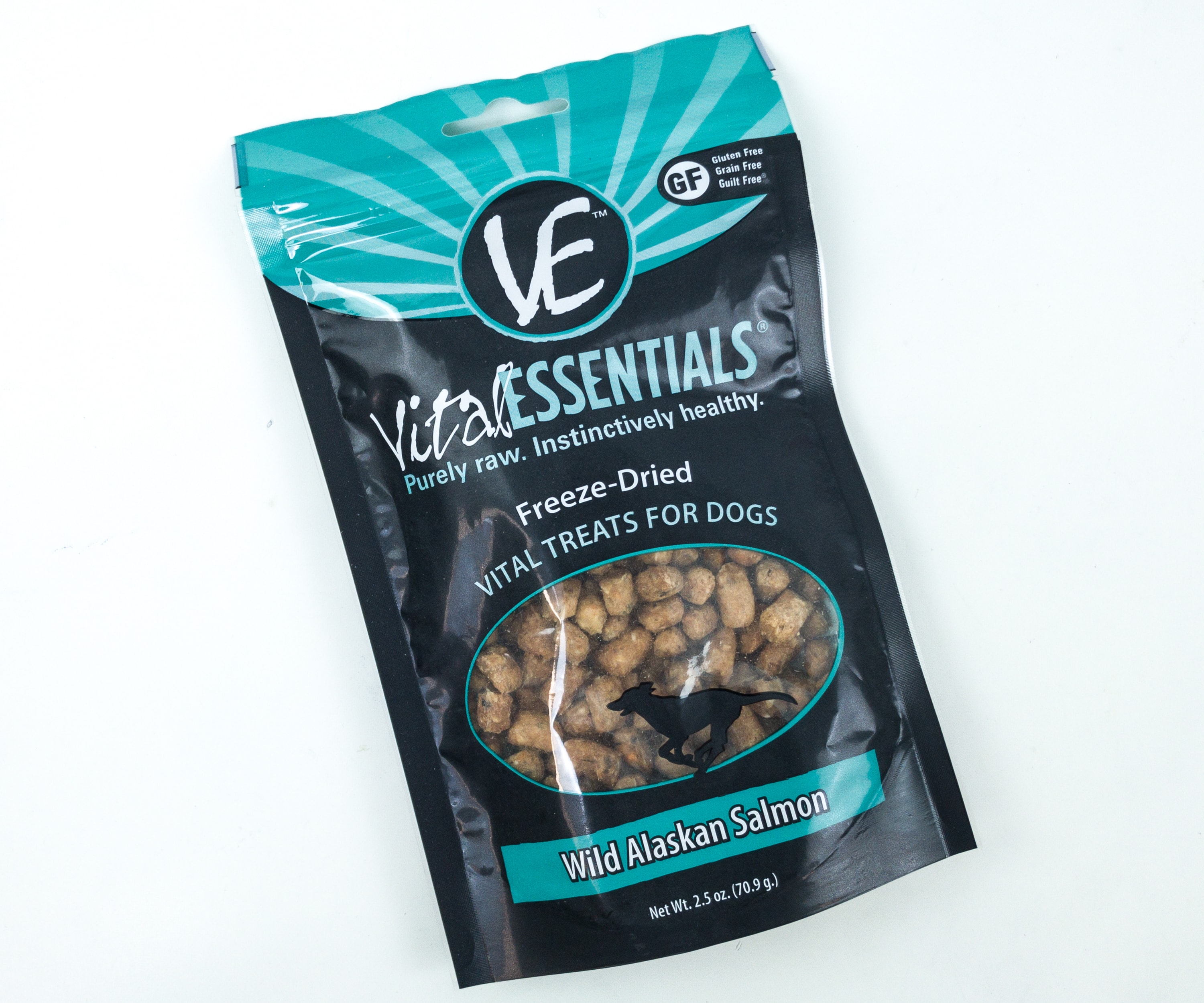 Vital Essentials Wild Alaskan Salmon Dog Treats ($8.09) This first bag of treats for my pup contains crunchy bites made from 100% raw freeze-dried wild Alaskan salmon with no added fillers or flavorings.
According to the packaging, these treats are also grain-free and gluten-free, perfect for pups with a sensitive stomach. They're also filled with vital nutrients such as protein, fiber, and other essential vitamins and minerals.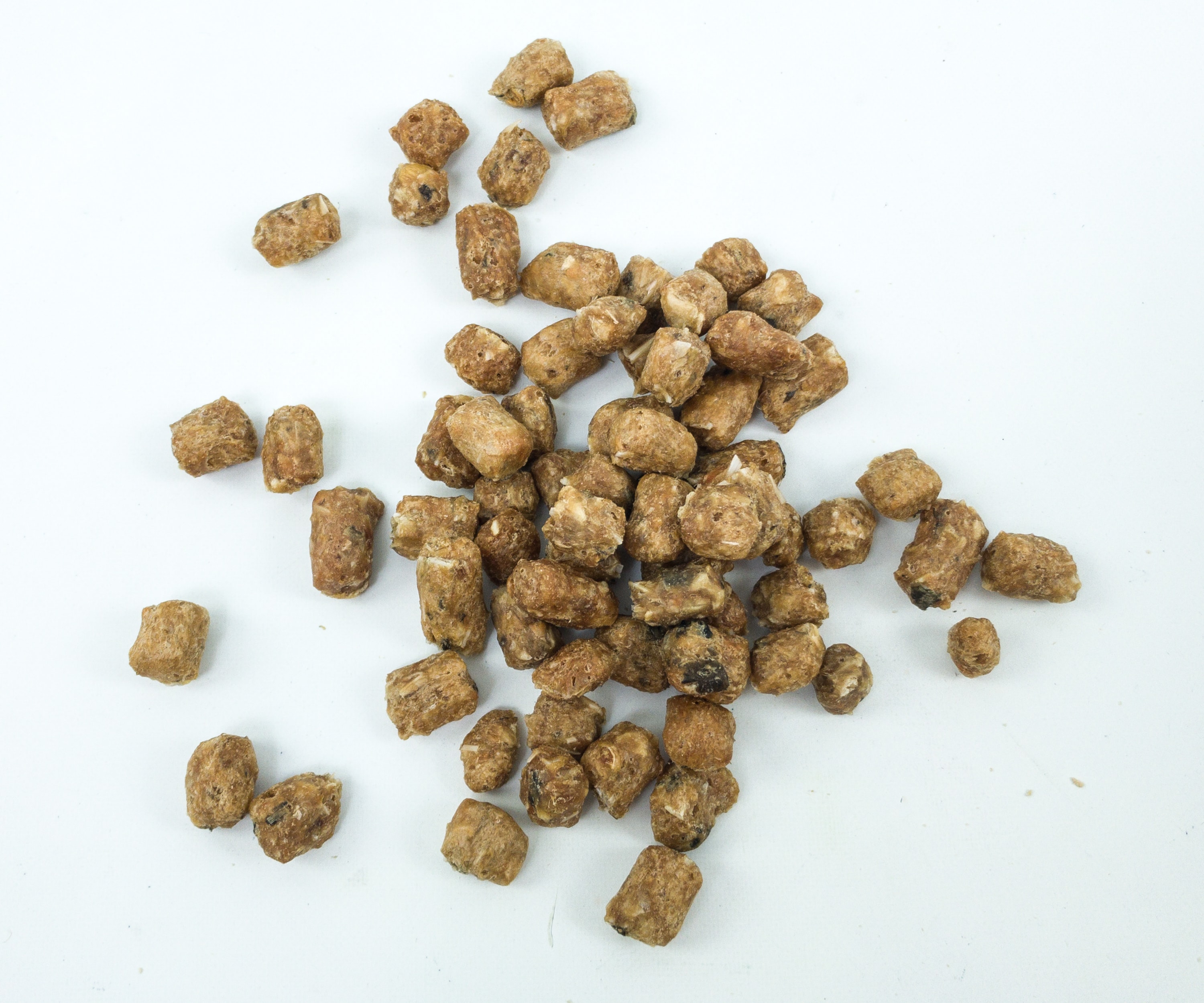 They're bite-sized so my pup doesn't have any problems munching on them. It makes a great snack, and even as a training reward.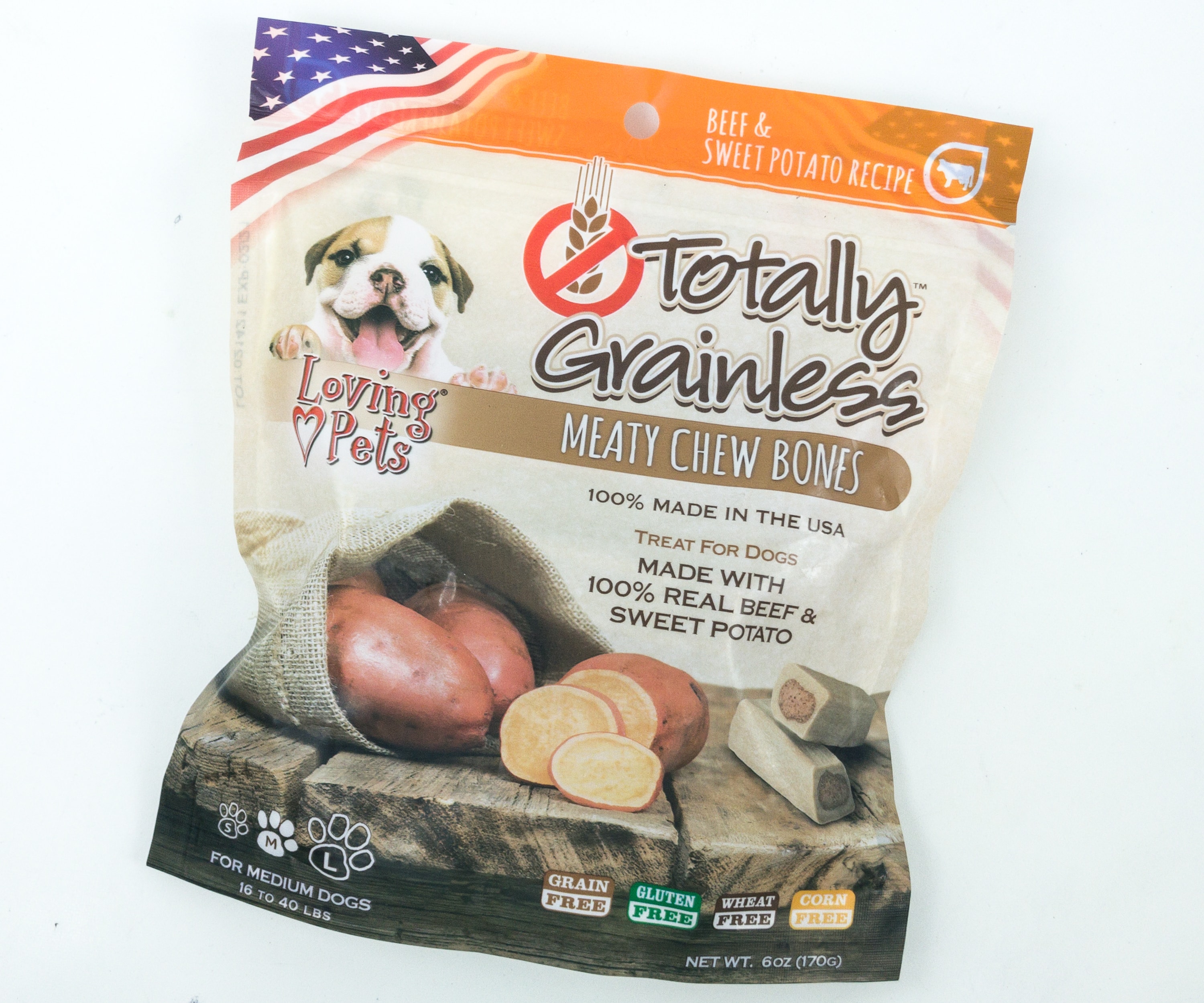 Loving Pets Totally Grainless Meaty Chew Bones ($3.28) Beef and sweet potato were combined to make these tasty chew bones for dogs. They're made in the USA and ideal for medium dogs.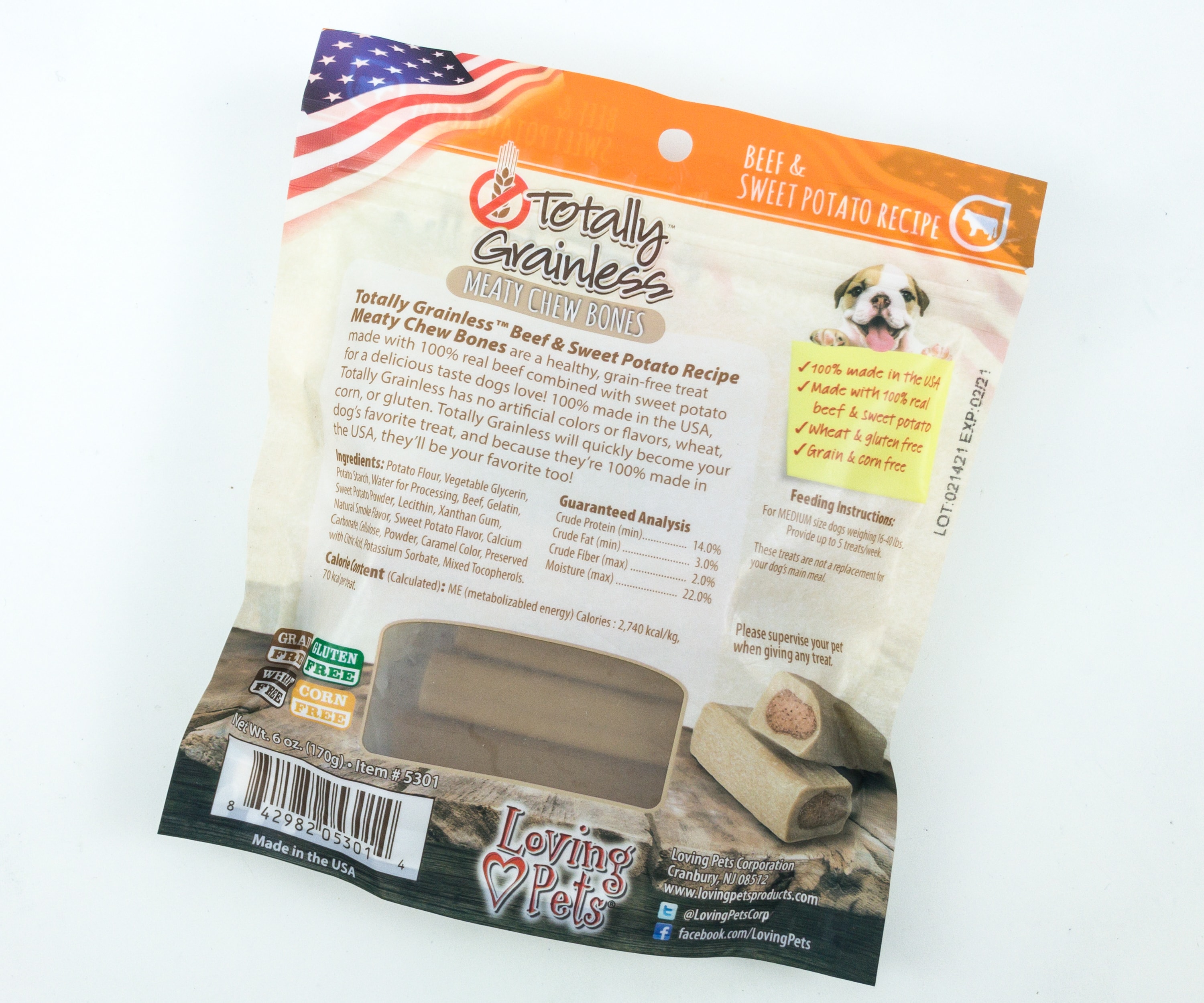 Like the first snack, this one also is grain, corn, wheat and gluten-free. Each treat is also packed with protein, fiber, fats, and other essential nutrients to keep your dog fit, healthy, and energetic.
These meaty chew bones feature a hard outer layer with soft, chewy, and tasty center. It also helps clean your pup's teeth while massaging their gums.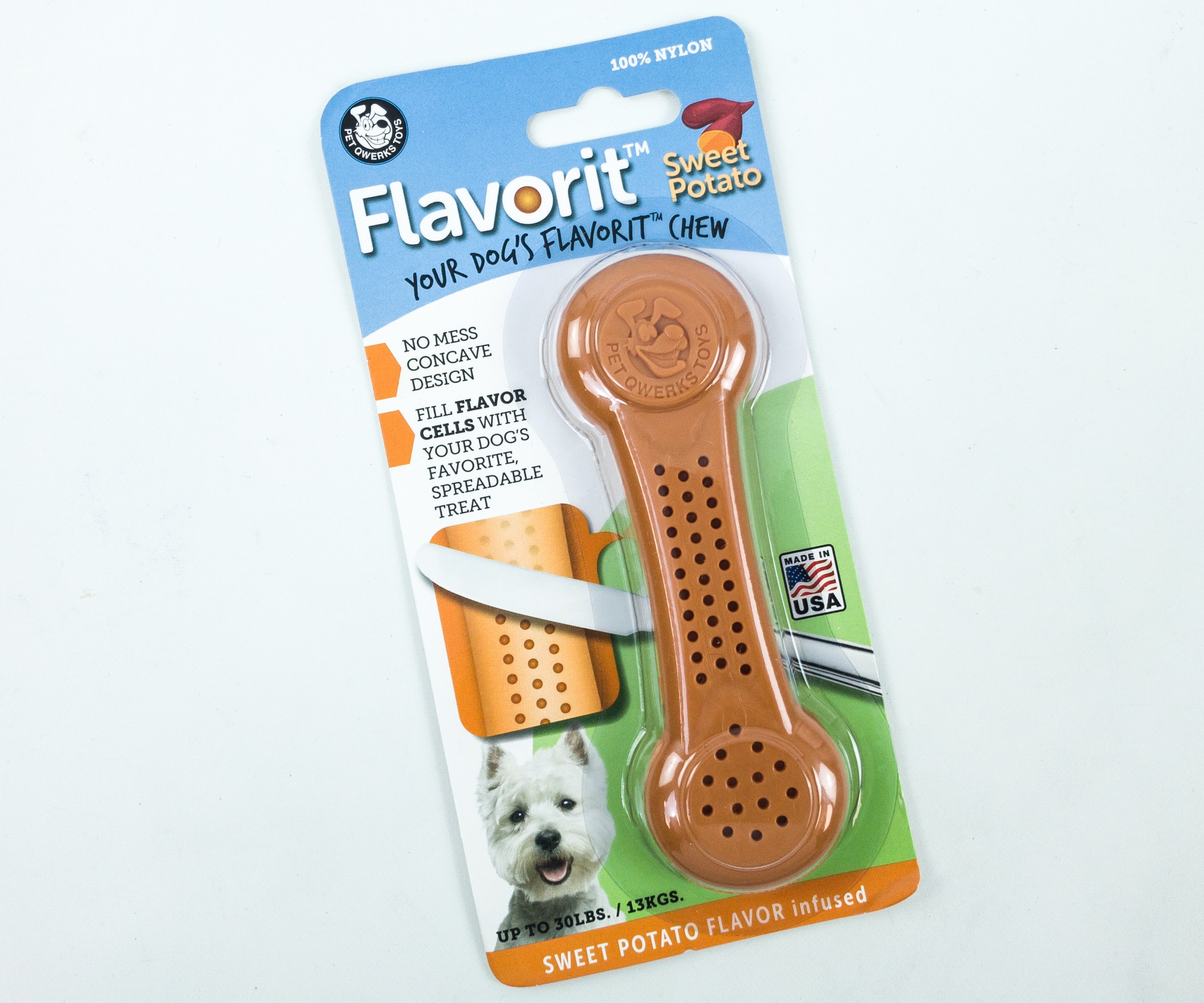 Flavorit Sweet Potato Dog Chew ($8.43) This toy is not just for playing, but for treat time as well. It's made from nylon and infused with sweet potato flavor.
At the back of the packaging, they listed spread combos you can put inside the cells, like peanut butter, cheese, yogurt, and more. There are also instructions on how to wash the toy safely. Apparently, it's dishwasher safe.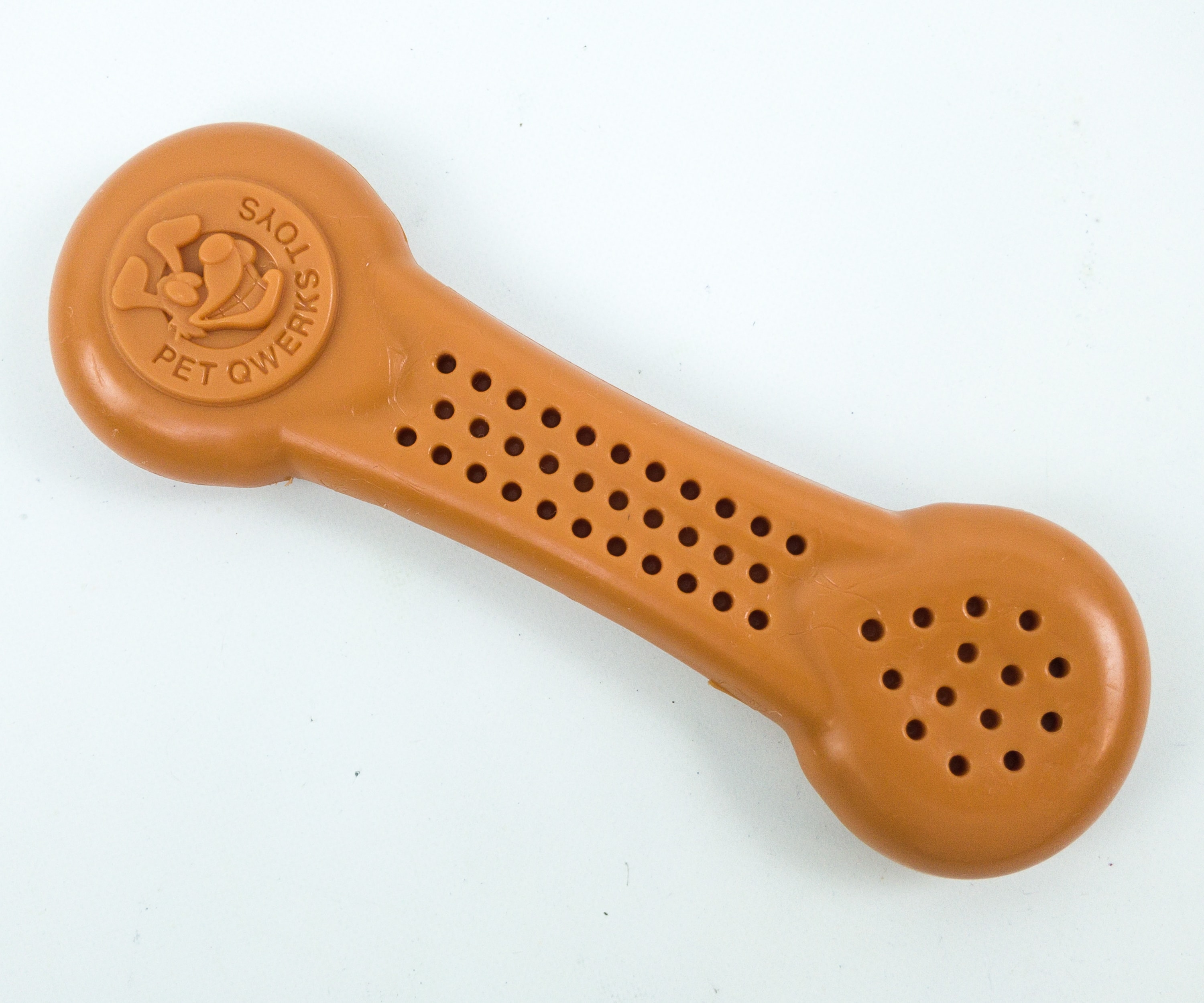 It has a chewy texture that dogs enjoy. It even has dental health benefits because it massages a dog's gums and helps scrape their teeth.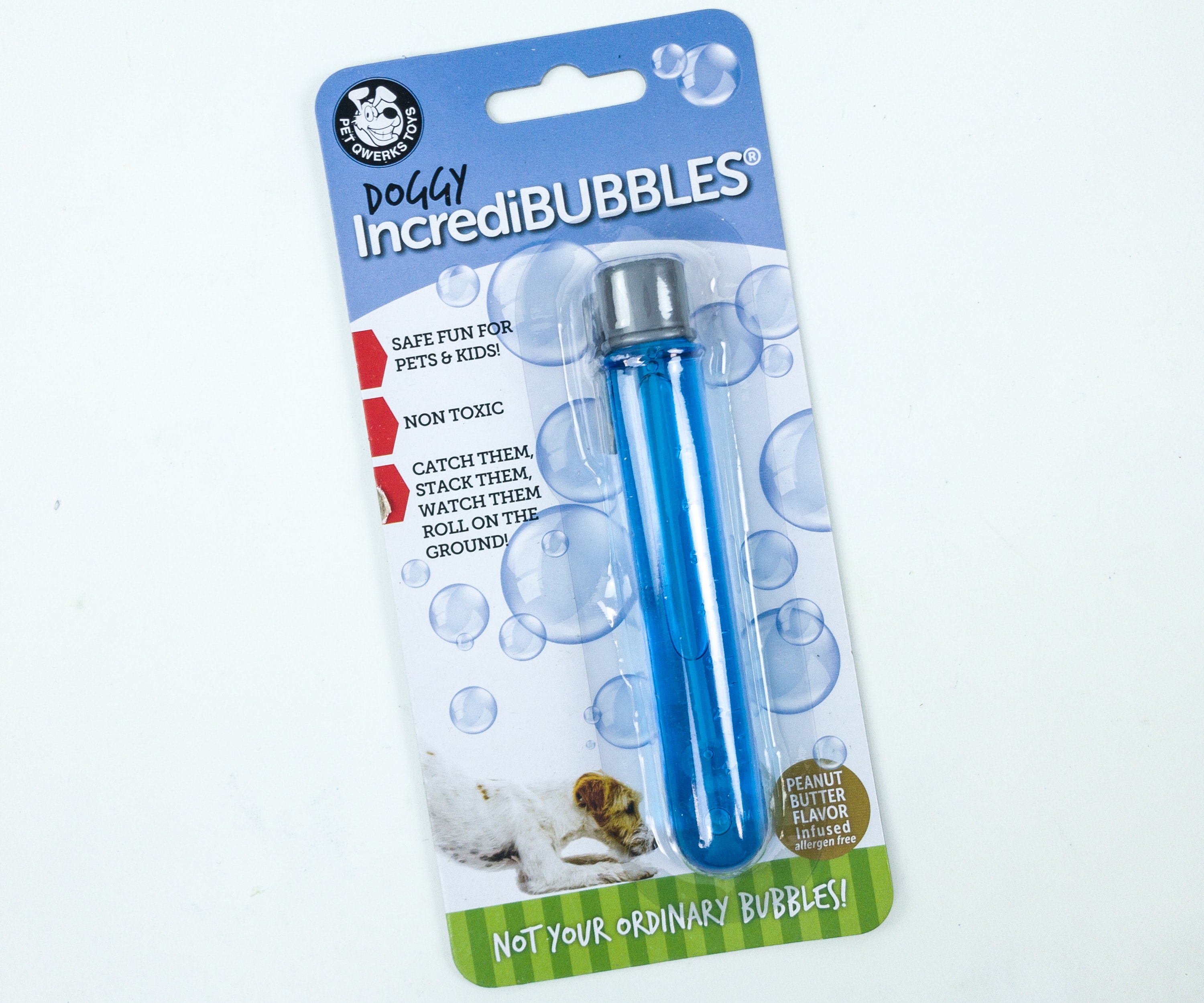 Doggy Incredibubbles ($3.05) I've always wanted to play with bubbles with my dog, and we finally received an item that makes it happen!
According to them, the bubble performance is best when the air is warm or dry rather than cold or humid.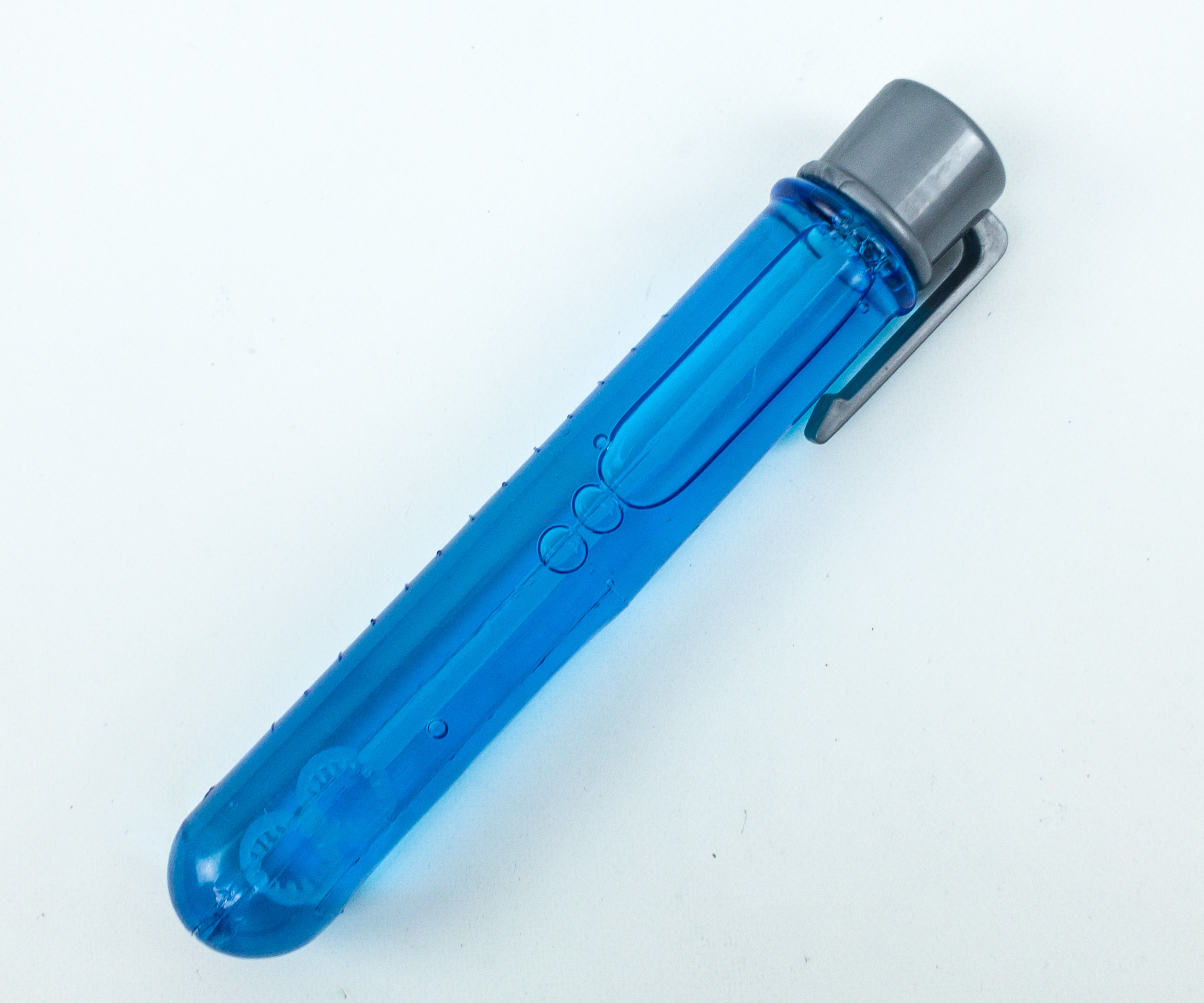 This one is not your average bubble maker, as the juice is infused with an allergen-free and non-toxic solution. It's even infused with peanut butter, making it a sure hit with dogs!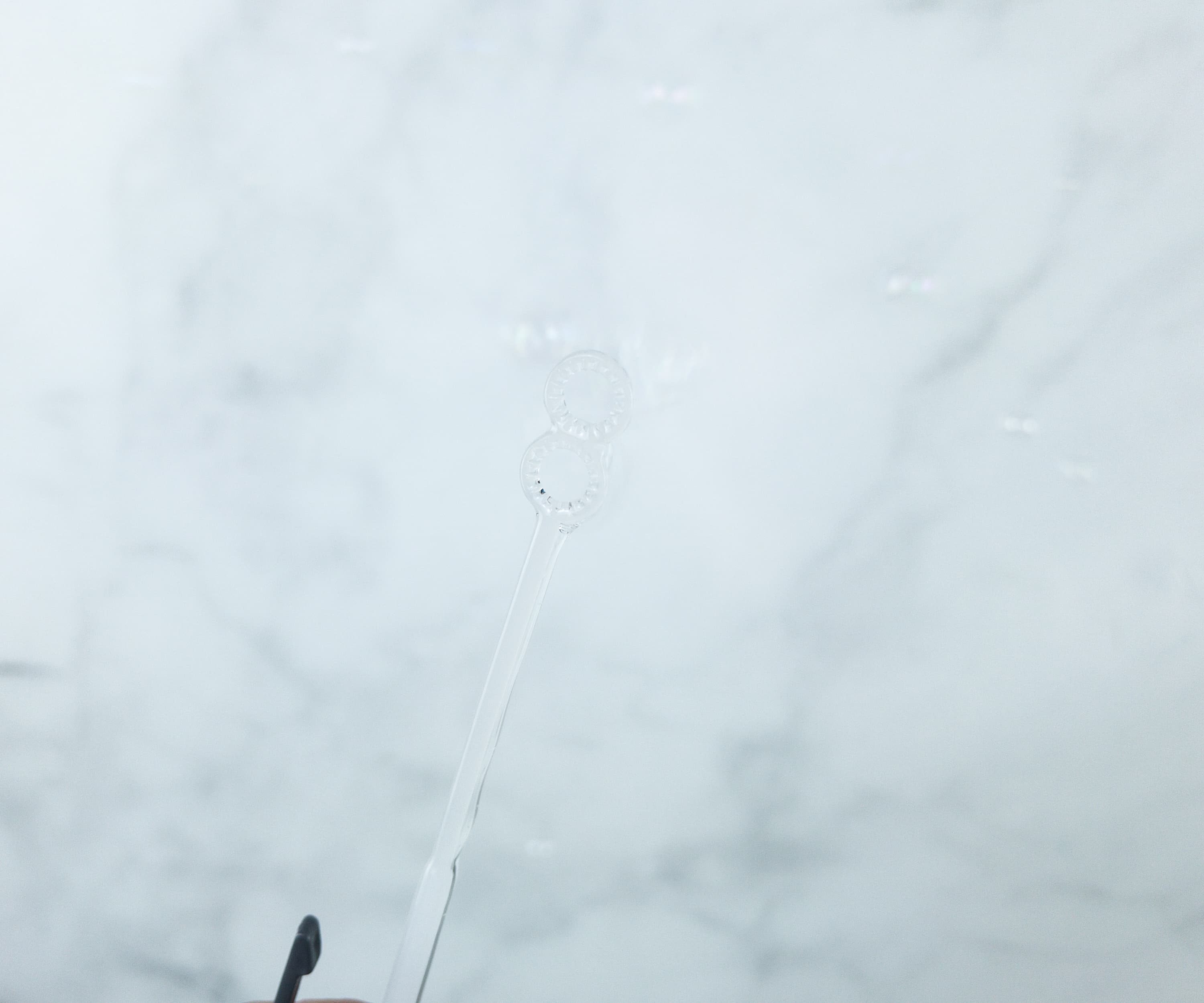 All you just need to do is to dip the stick in the solution, blow the stick, and let the bubbles roam around the air. My pup chased the bubbles before landing on the ground and it was so much fun!
The Dapper Dog Box always sends a nice combination of toys and treats. We love how durable this month's toys are and it makes me really glad to see my pup have fun with them all day long. Both treats we got this month are fresh and healthy. Based on my pup's happy reactions while munching on them, I can say that they're quite delicious as well. Again, it was such an amazing box that exceeded my expectations!
Did you love this month's box as much as we did?