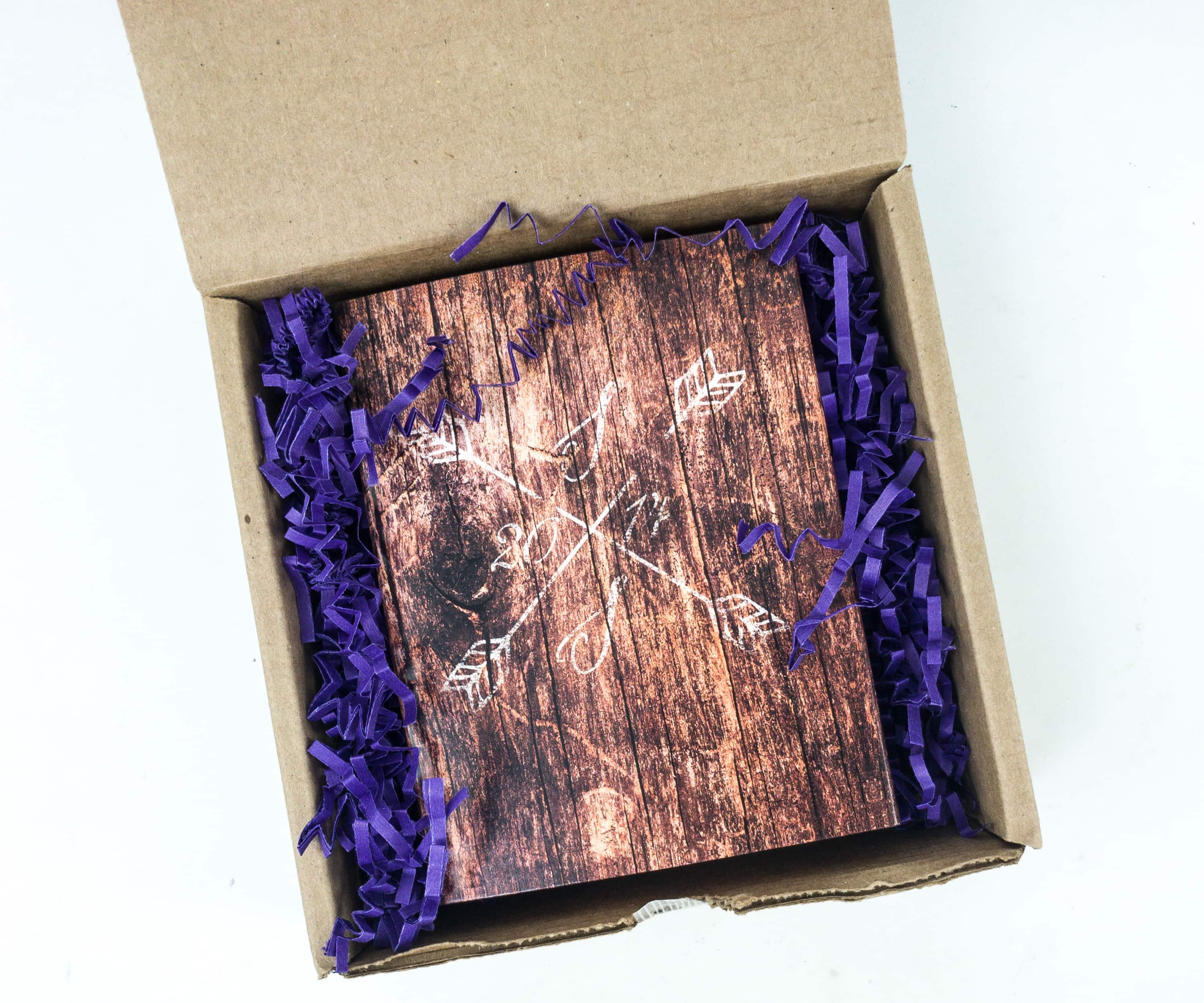 Southern Scholar is a monthly subscription that delivers fashionable socks that show your style and are sufficiently refined to wear with your finest business attire. Southern Scholar describes its socks as "simple, subtle, and sophisticated."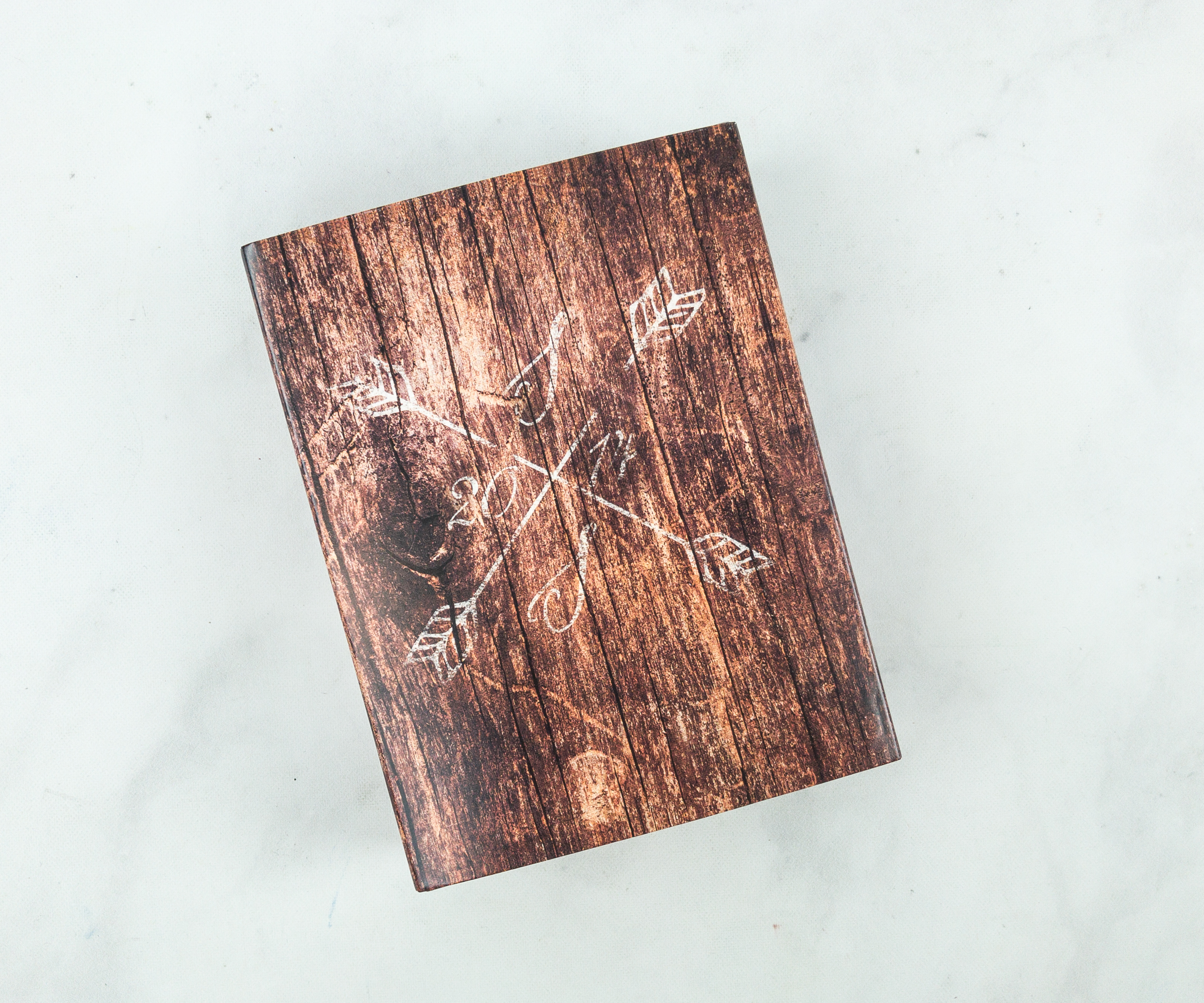 DEAL: Get 20% off your first box on a month-to-month plan! Use coupon code HS20.
The interior packaging is a sleek, reusable sliding box with the Southern Scholar logo.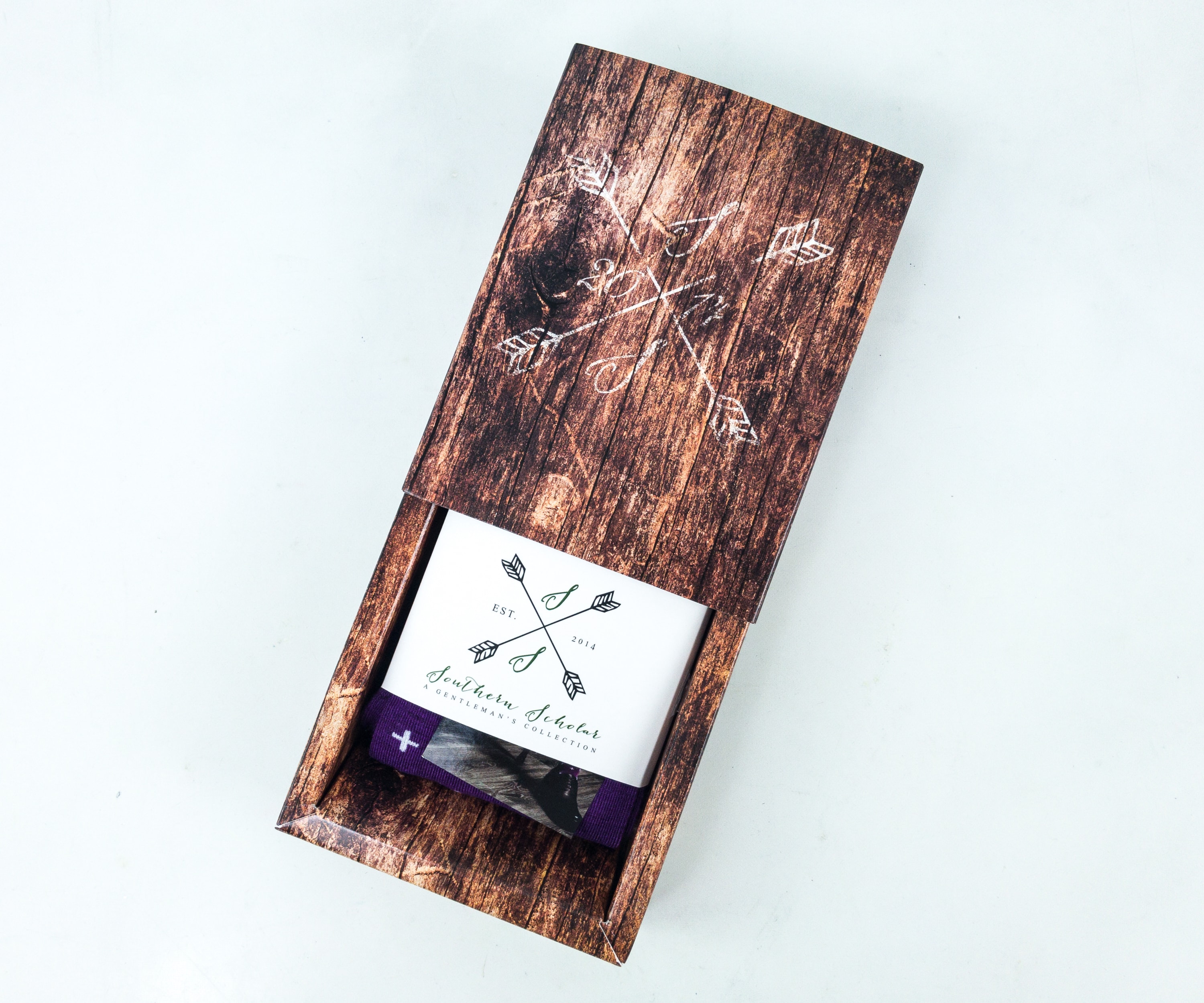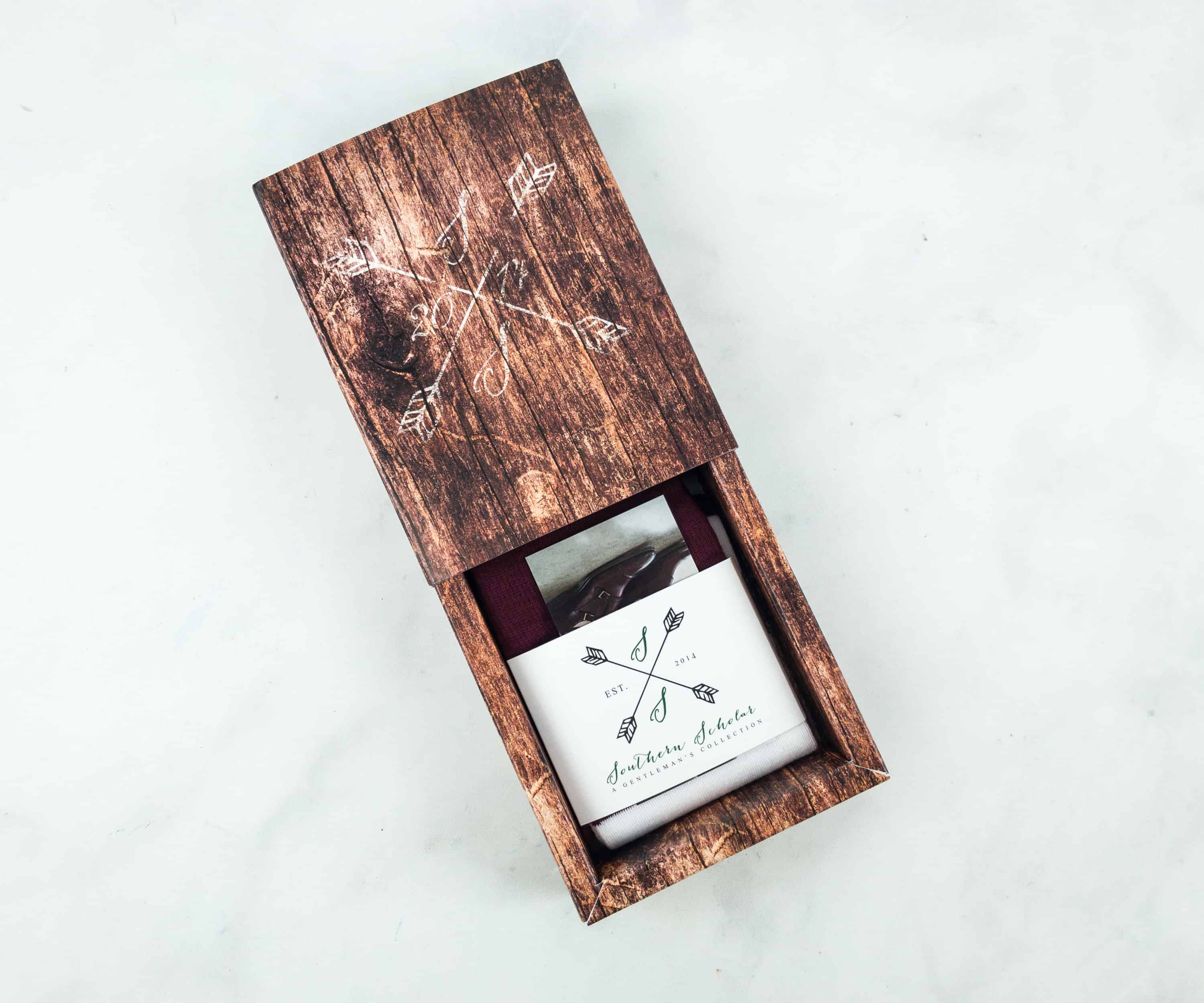 It makes a good stash box for collecting change, golf tees, cuff links, or other trinkets.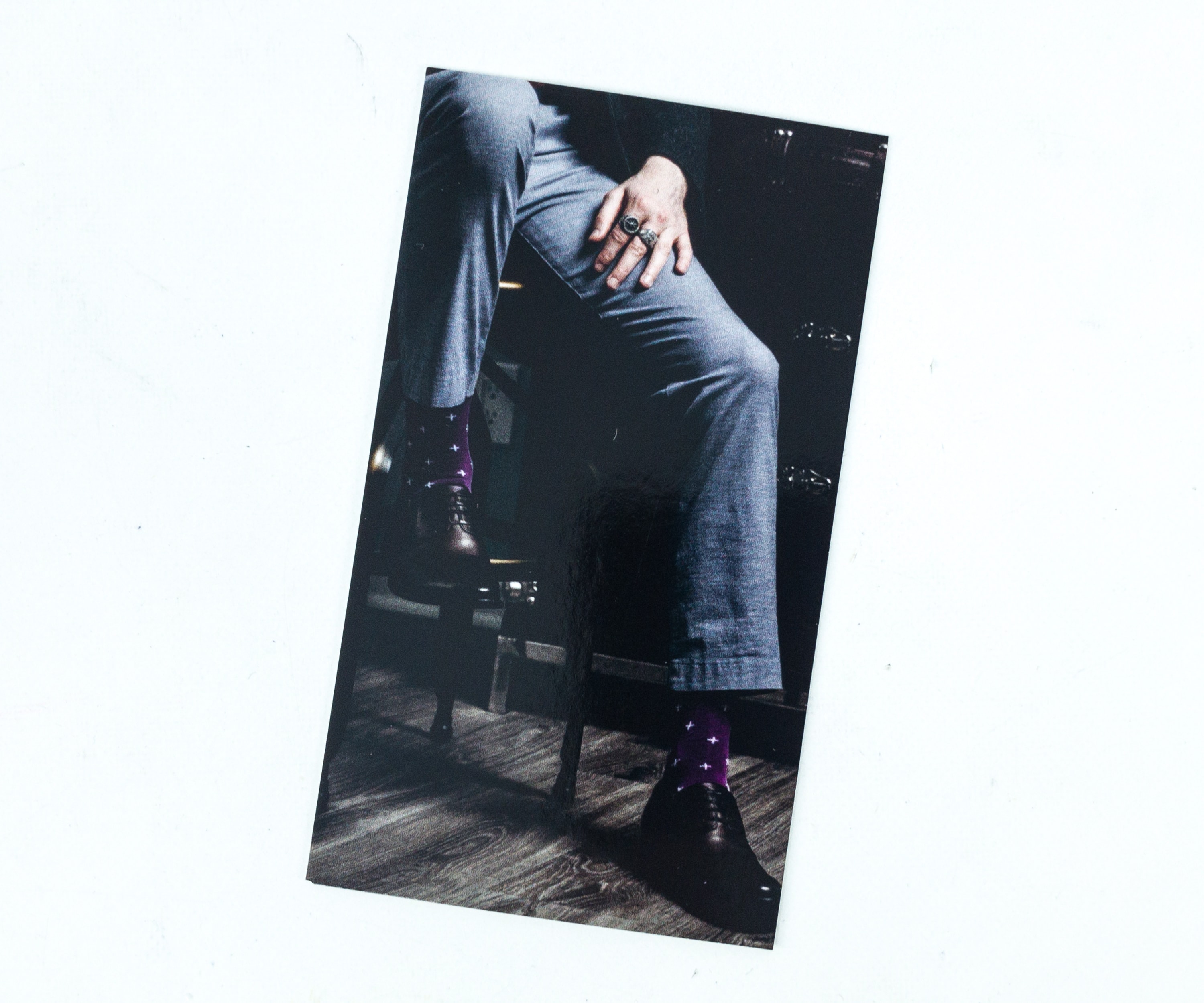 The card features a full-size card photo of the socks together with some of the wearables you can pair them with.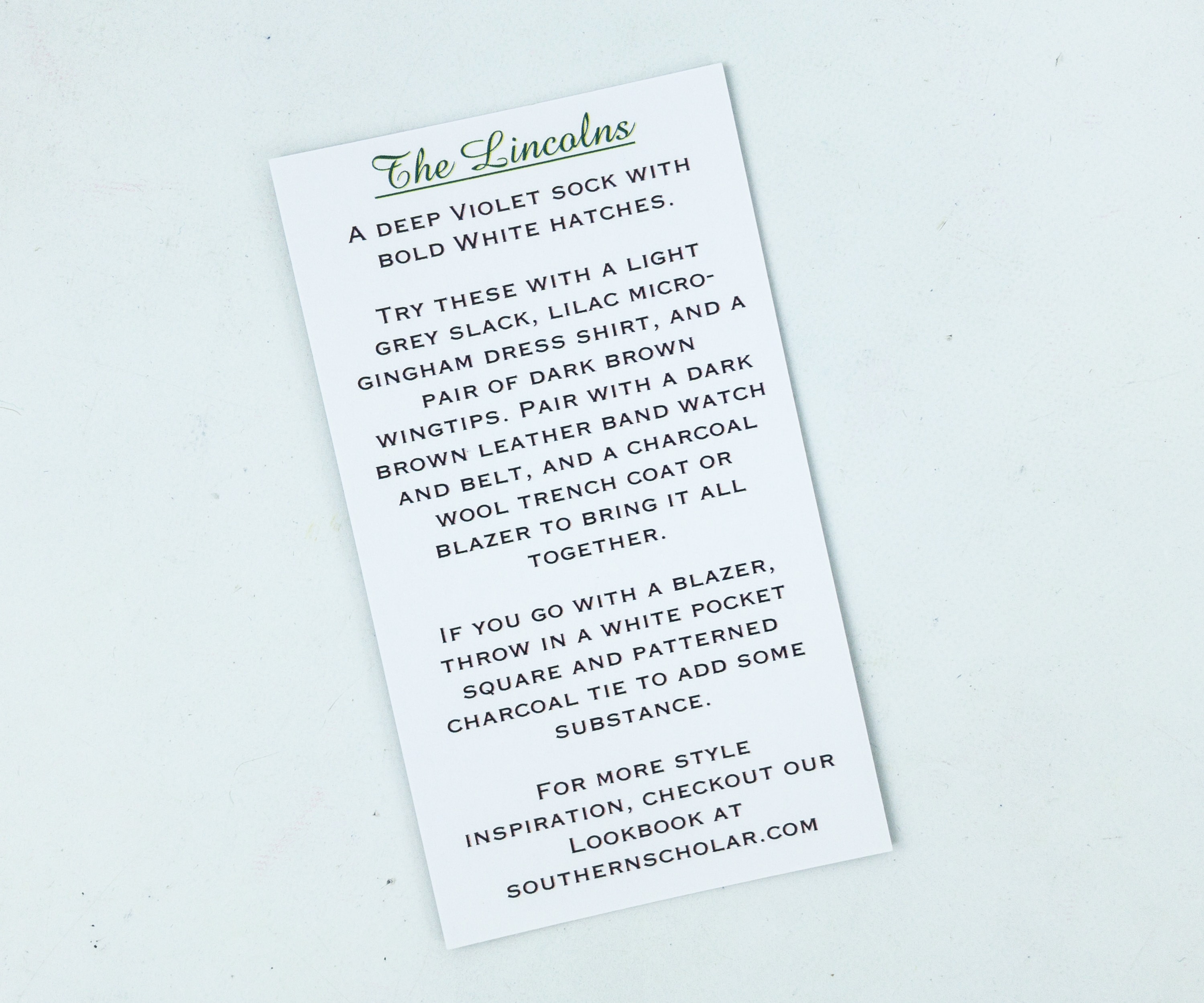 Each month, a small card is included inside the box which contains unique styling tips that would be very helpful to the wearer.
Everything in my August 2019 box!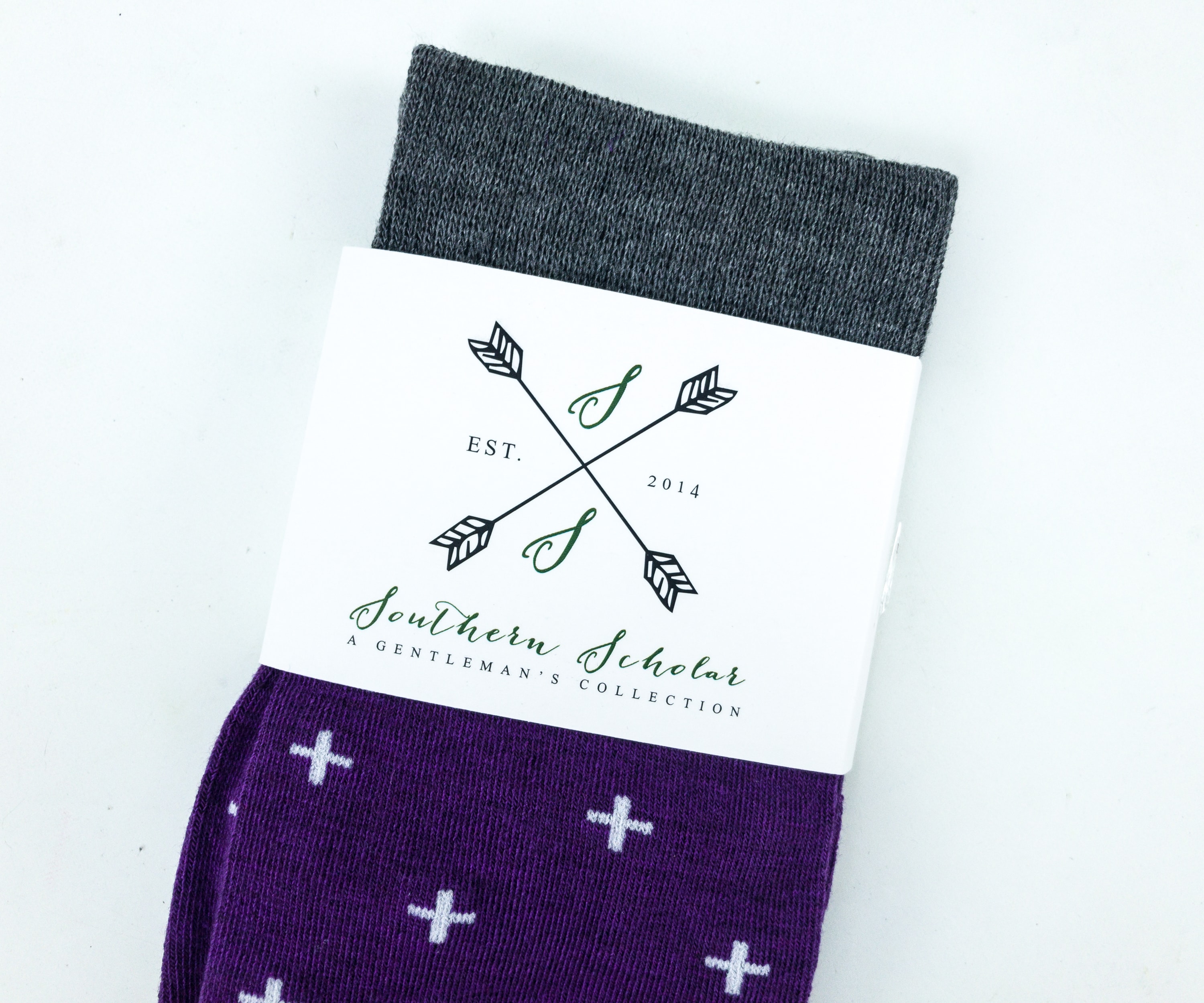 The Lincolns. This month's featured socks are made from 55% polyester, 23% viscose-rayon, 17% nylon, and 5% spandex. They have ash-grey cuffs and a stunning dark violet base color.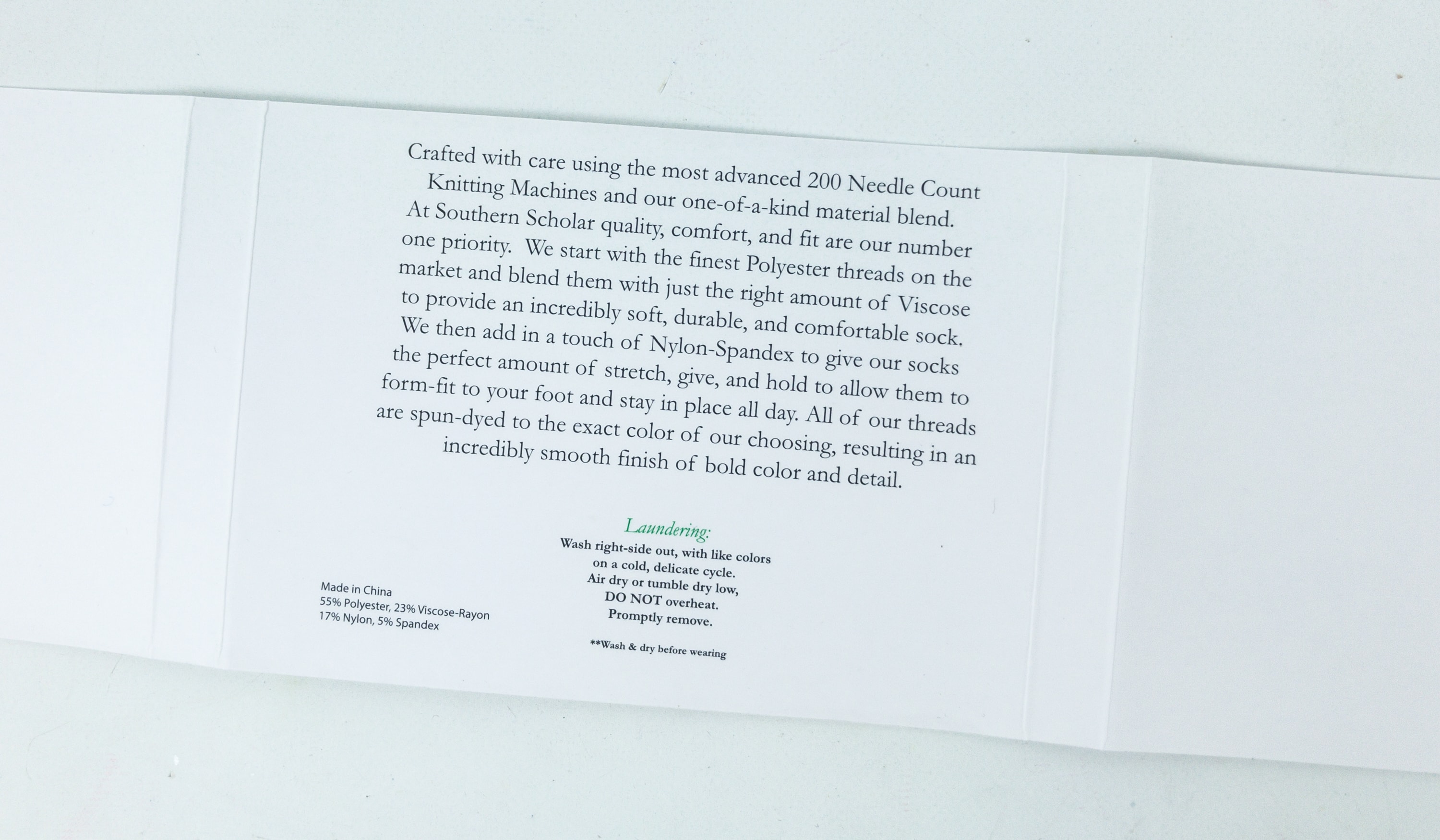 Like any other Southern Scholar socks, these are made using 200 Needle Count Knitting Machines which results in softer and more durable socks, with just the right amount of stretch.
Aside from its wonderful color combination, these socks also feature white hatches all over, adding a touch of unique style to the already sophisticated socks.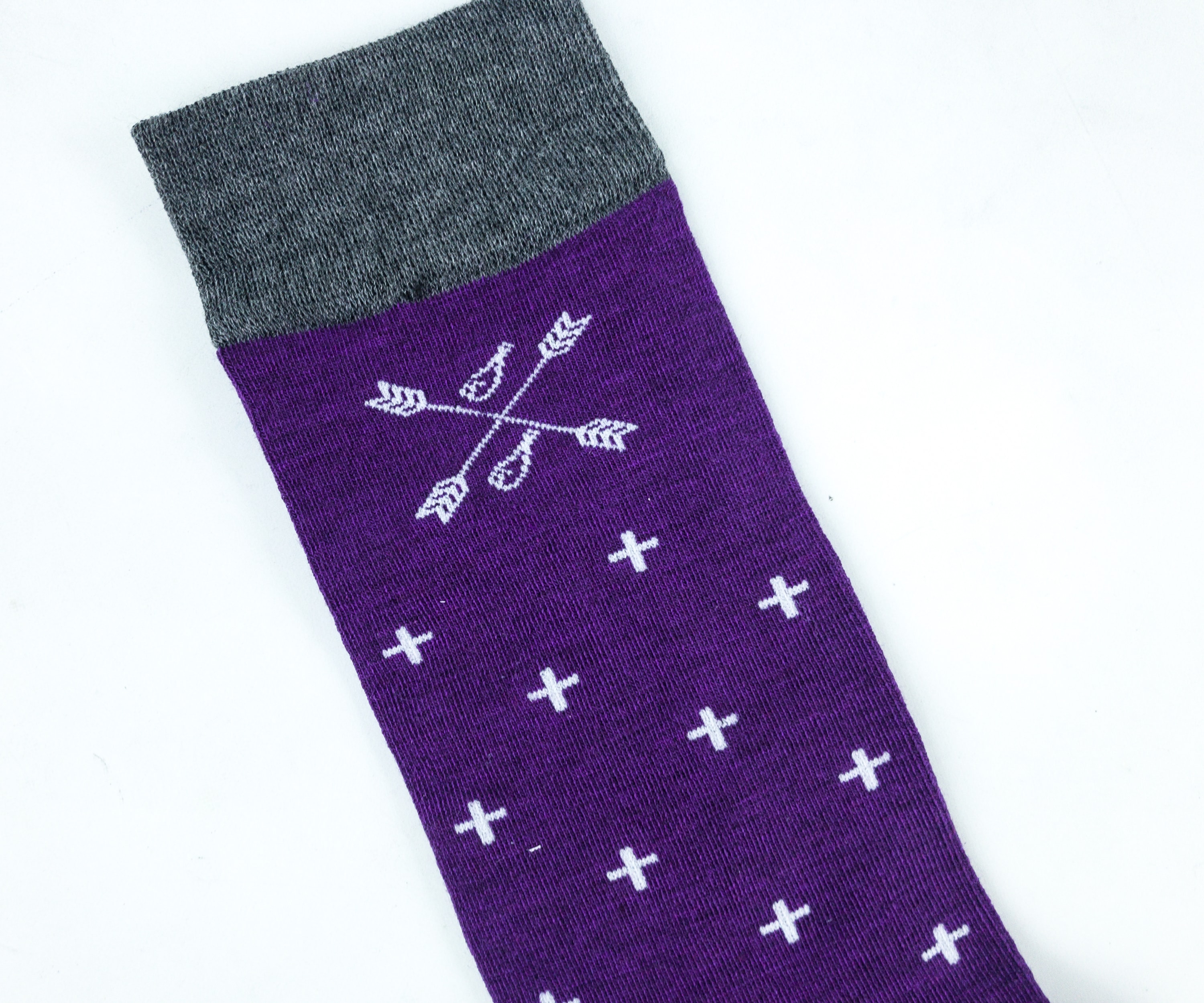 According to the card, these socks are worn together with light grey slacks, lilac micro-gingham dress shirt, and pair of dark brown wing tips. If you opted to go with a blazer, they recommend adding a white pocket square and patterned charcoal tie for additional substance.
Some of most prized socks come from Southern Scholar! I have another pair to add to my collection this month and it makes me so happy. The cross design on the dark violet background is simple yet sophisticated. I also love the inclusion of the styling card, it makes it easier for me to know what items to match with my socks. For anyone who wears dress socks regularly, this subscription is a must-try!
Let us know your thoughts about this month's box!