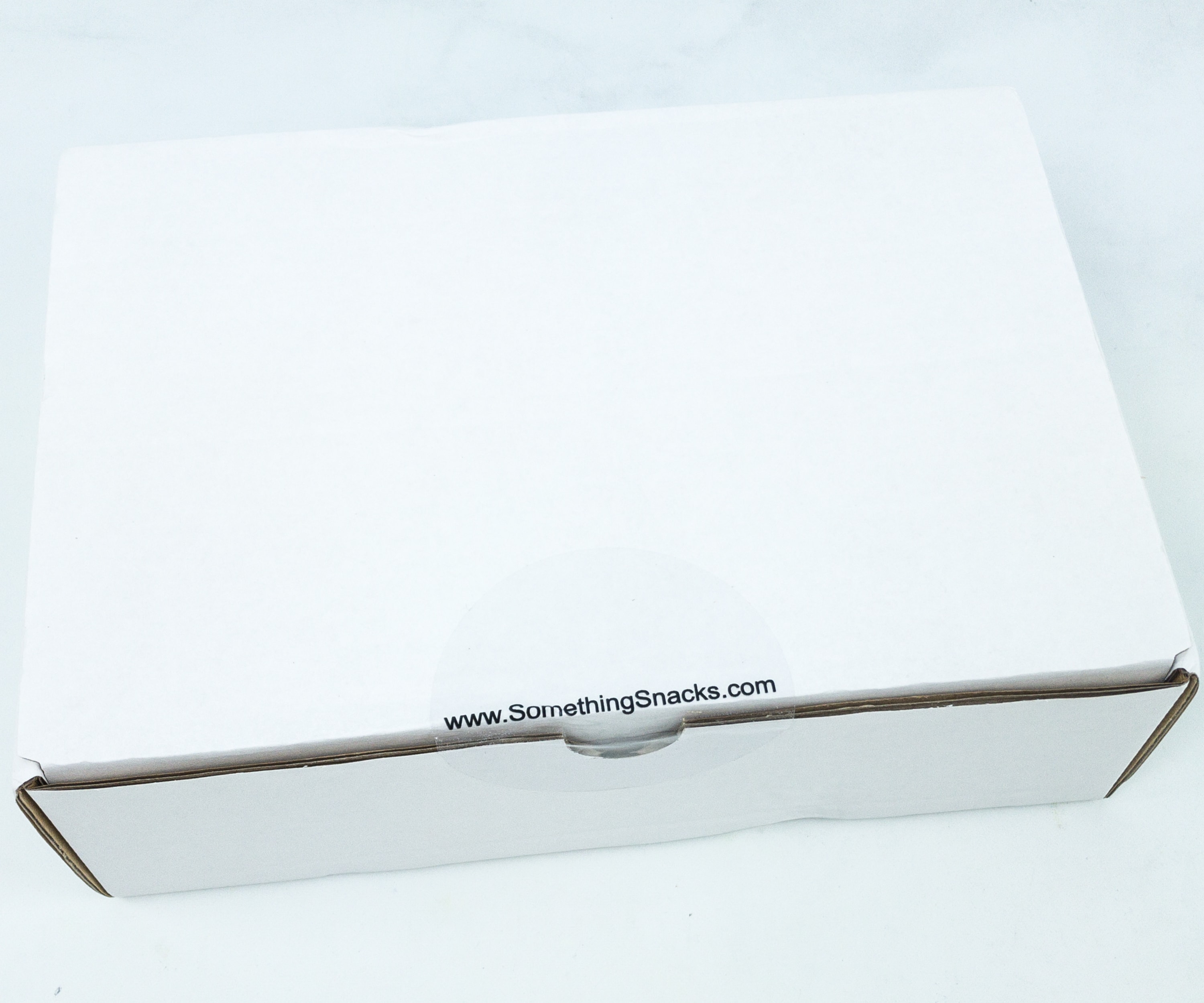 Something Snacks is a monthly snack subscription box that promises something new, adventurous, and something familiar – for only $13 per month. There's always at least 1 salty, sweet, international, and health-conscious snack in every box of Something Snacks.
DEAL: Get $3 off your first box! Use coupon code TRY3NOW.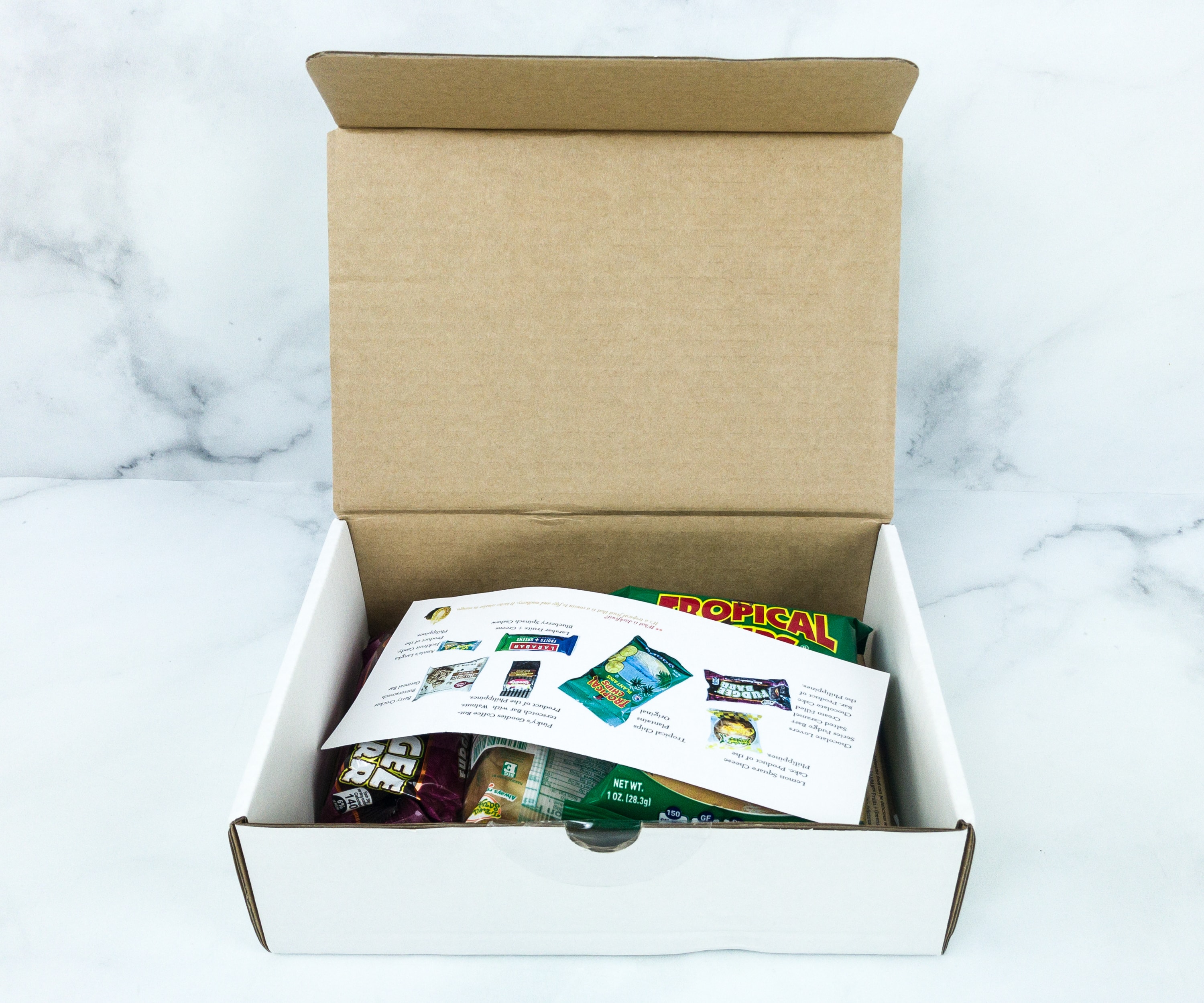 The snacks came inside a simple white box. It doesn't really matter, because what we're really looking forward to about this subscription is the awesome variety of the snacks they send. Upon opening, there was an information card on top of the snacks!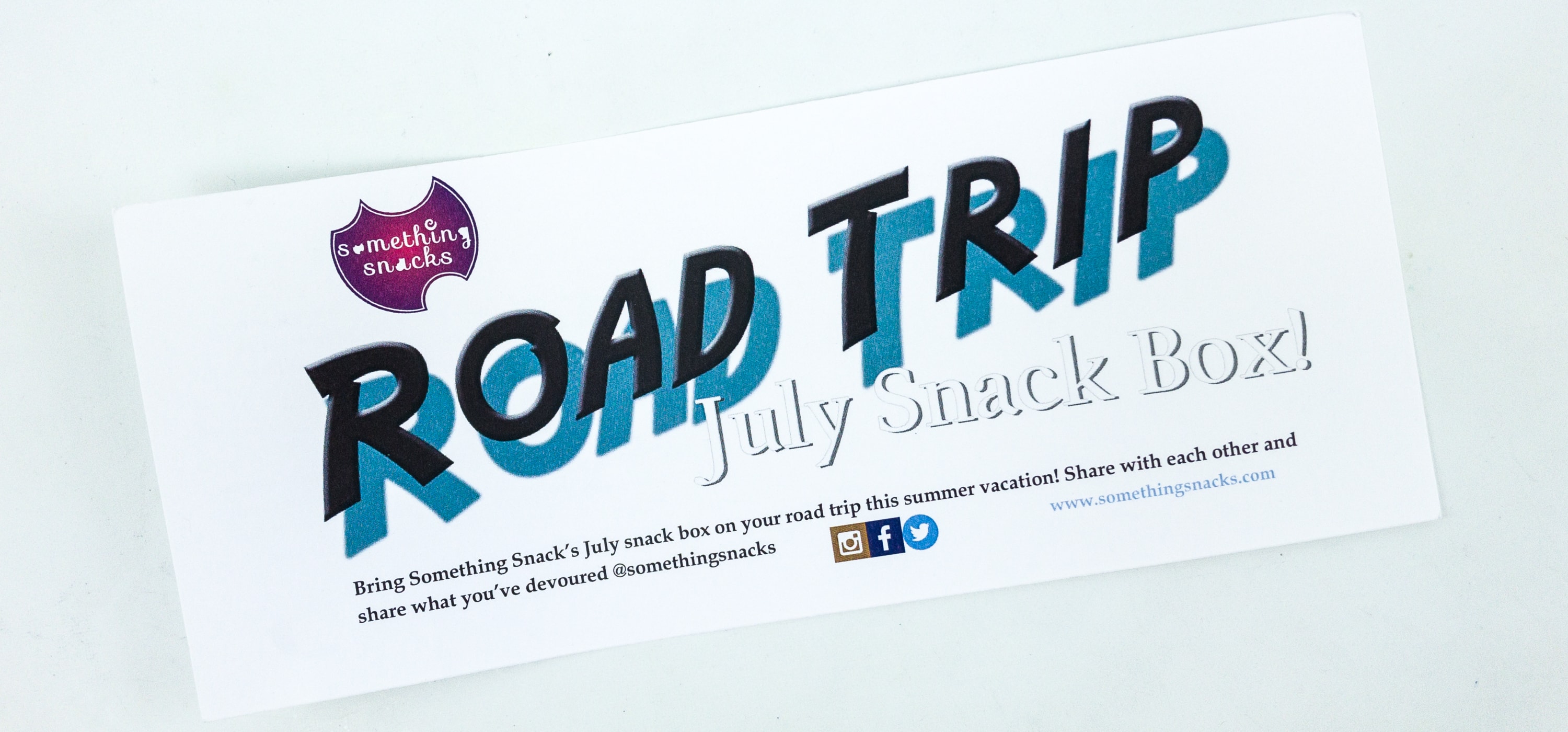 This month's theme is Road Trip!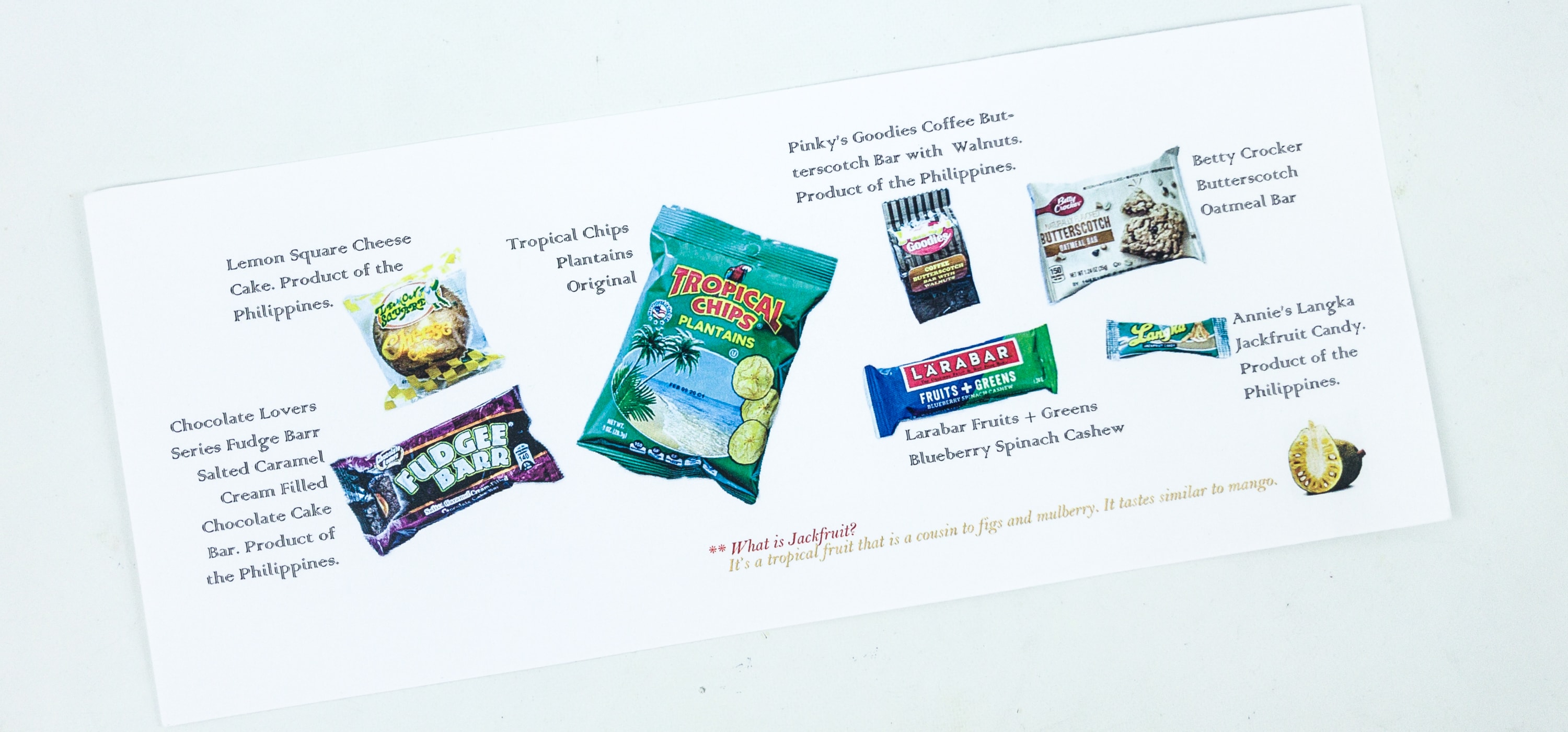 The card simply names most of the snacks and country of origin, if outside the U.S., but they added a helpful feature on their site – a description and translation of ingredients for the items with foreign language packaging.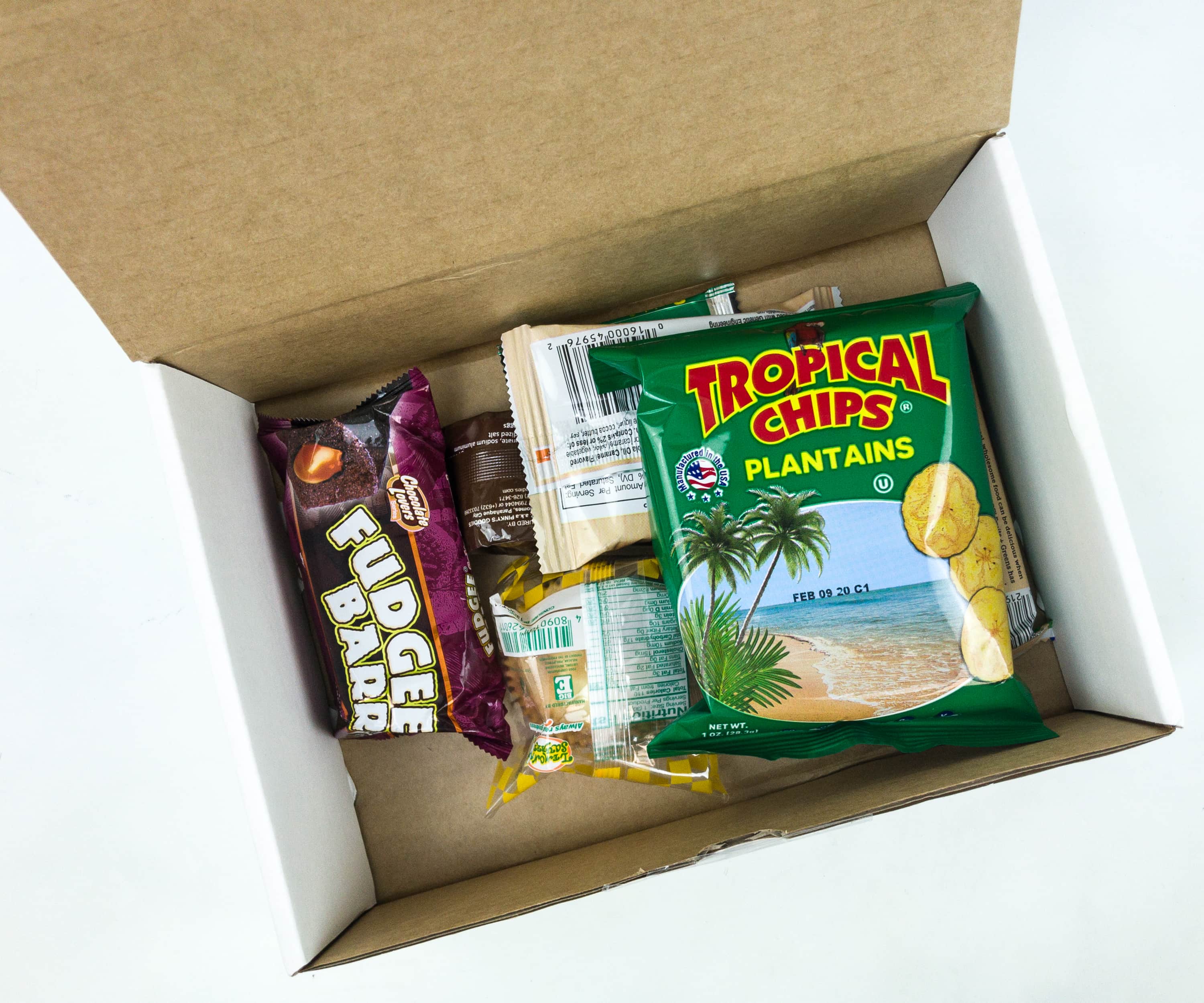 The snacks arrived neatly packed, without any extra packaging.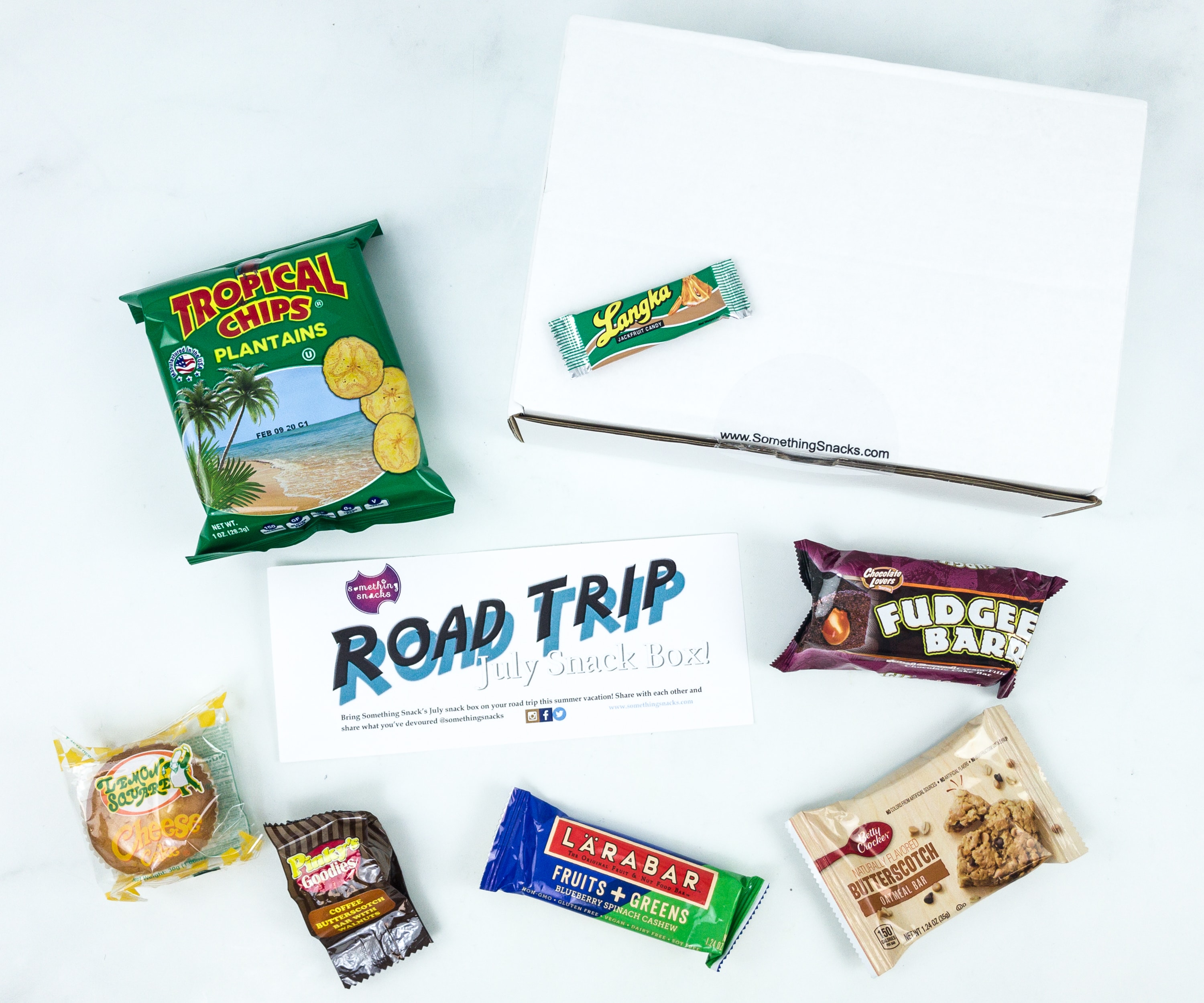 Everything in my July 2019 Something Snacks box!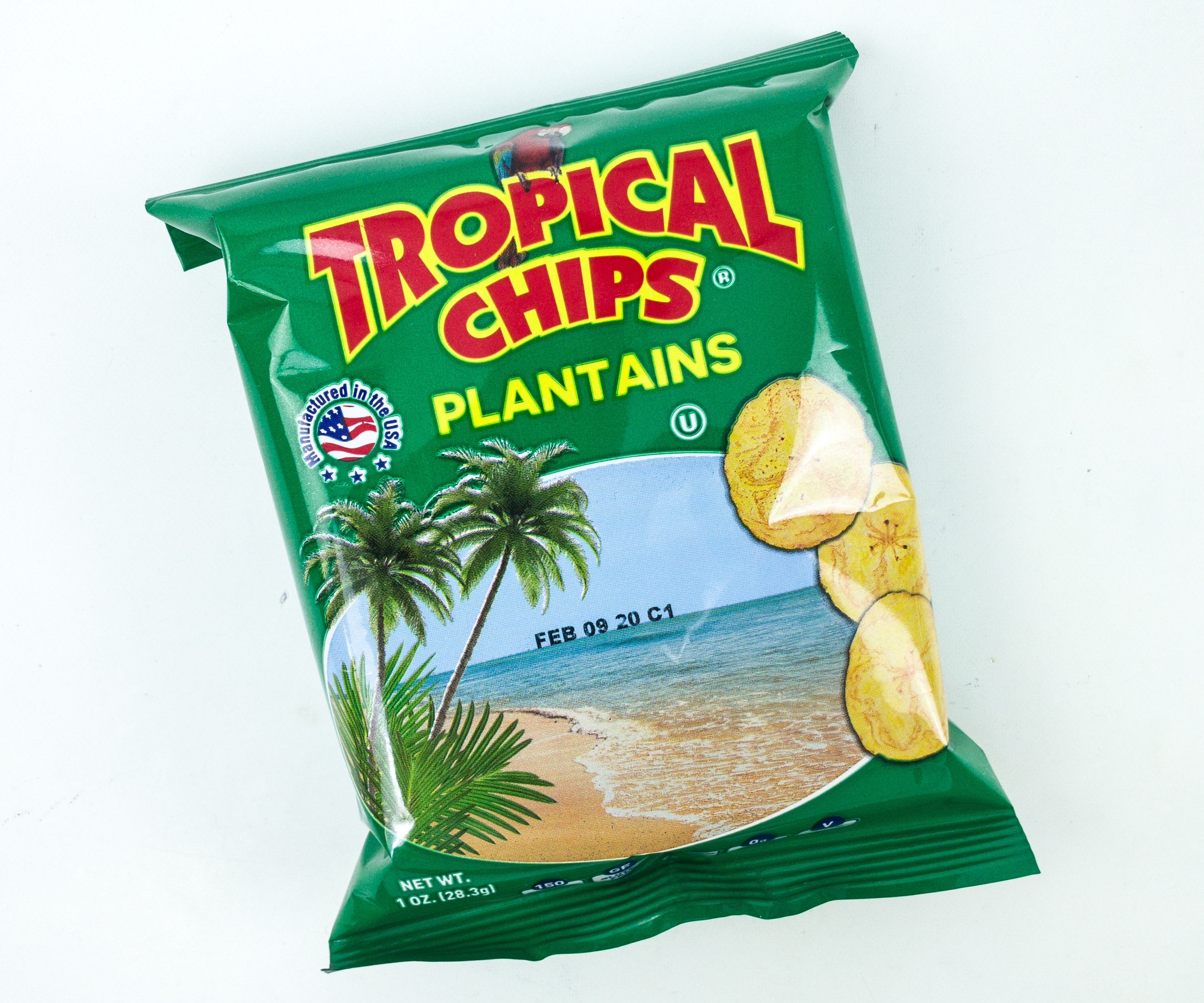 Tropical Chips Plantain Original. This all-natural snack is made from plantains and non-hydrogenated palm oil. They don't contain any preservatives and gluten either. Each piece is sweet and crunchy, making a great lunchbox snack.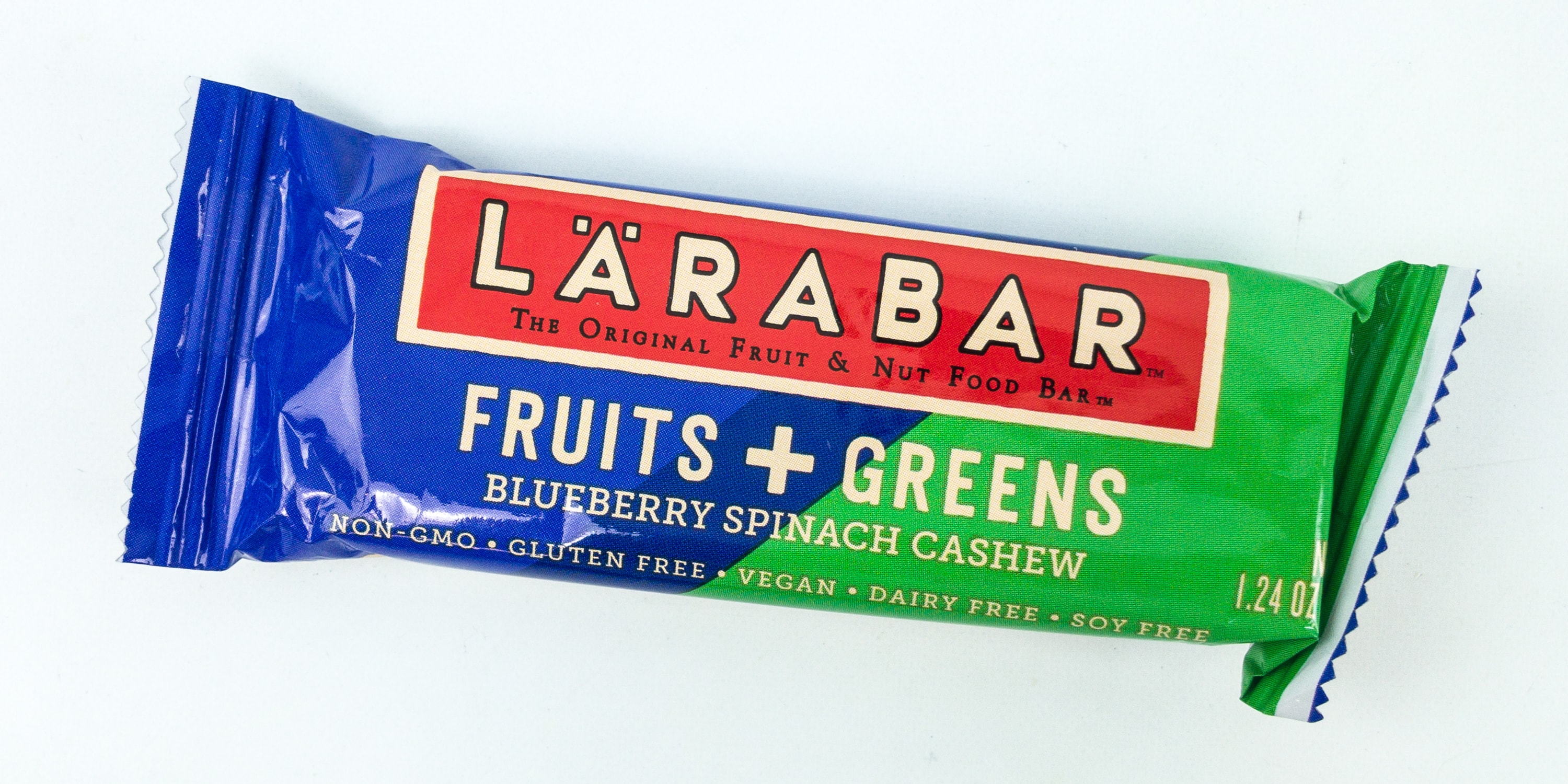 Larabar Fruits + Greens Blueberry Spinach Cashew. It's a snack bar powered by dates, almonds, blueberry, and green spinach. Unlike other health bars, this one wasn't dry and stale. It was soft, moist, and packed with flavor. I easily finished this bar and it kept me full until the next meal. The snack is also dairy-free, gluten-free, soy-free, and non-GMO.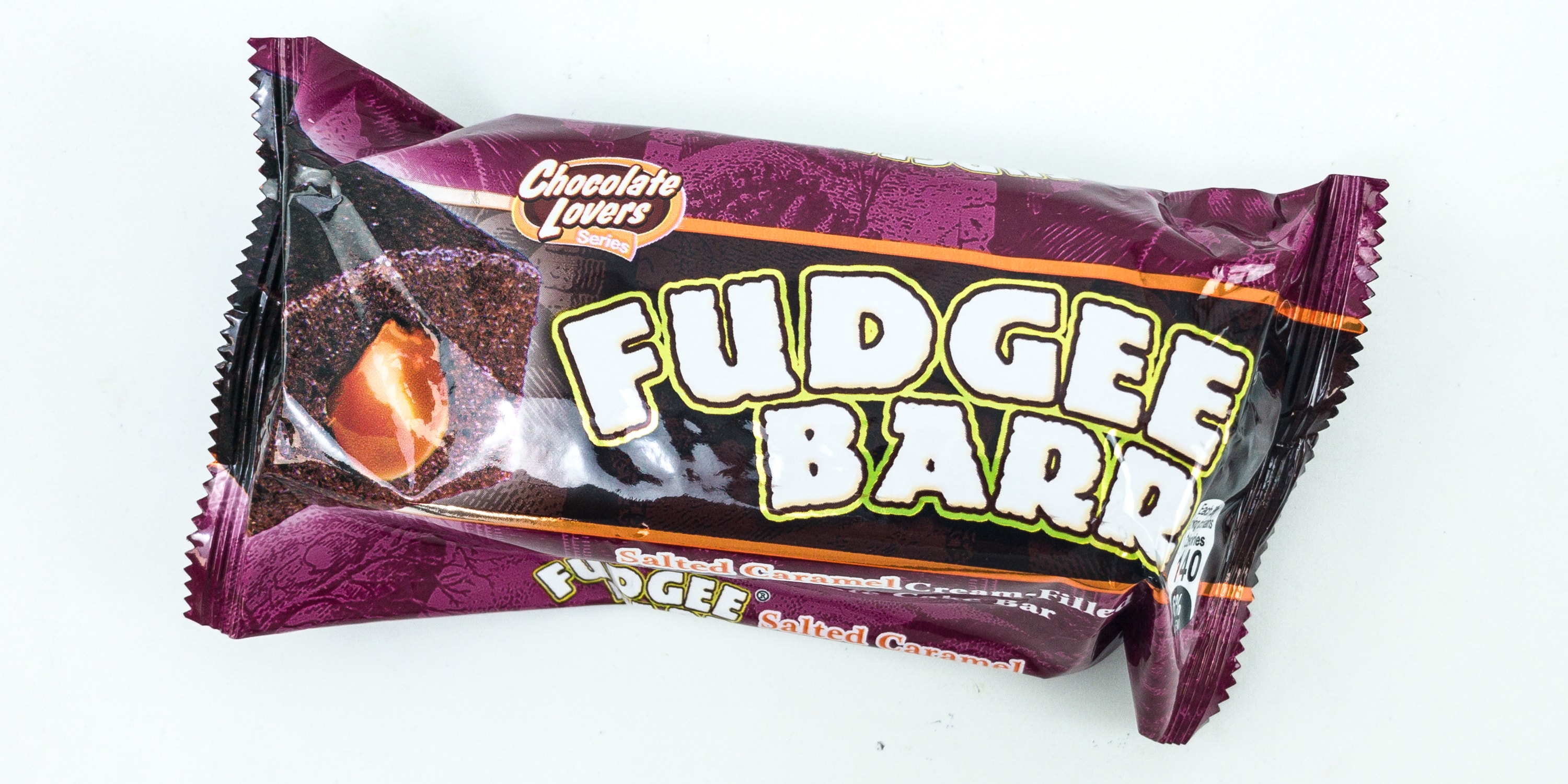 Fudge Barr Salted Caramel Cream Filled Chocolate Cake – Philippines. For the ultimate sweet tooth indulgence, they sent us this snack bar made with chocolate and salted caramel cream. The bread itself is soft and moist, but what makes it really special is the filling that melts in the mouth!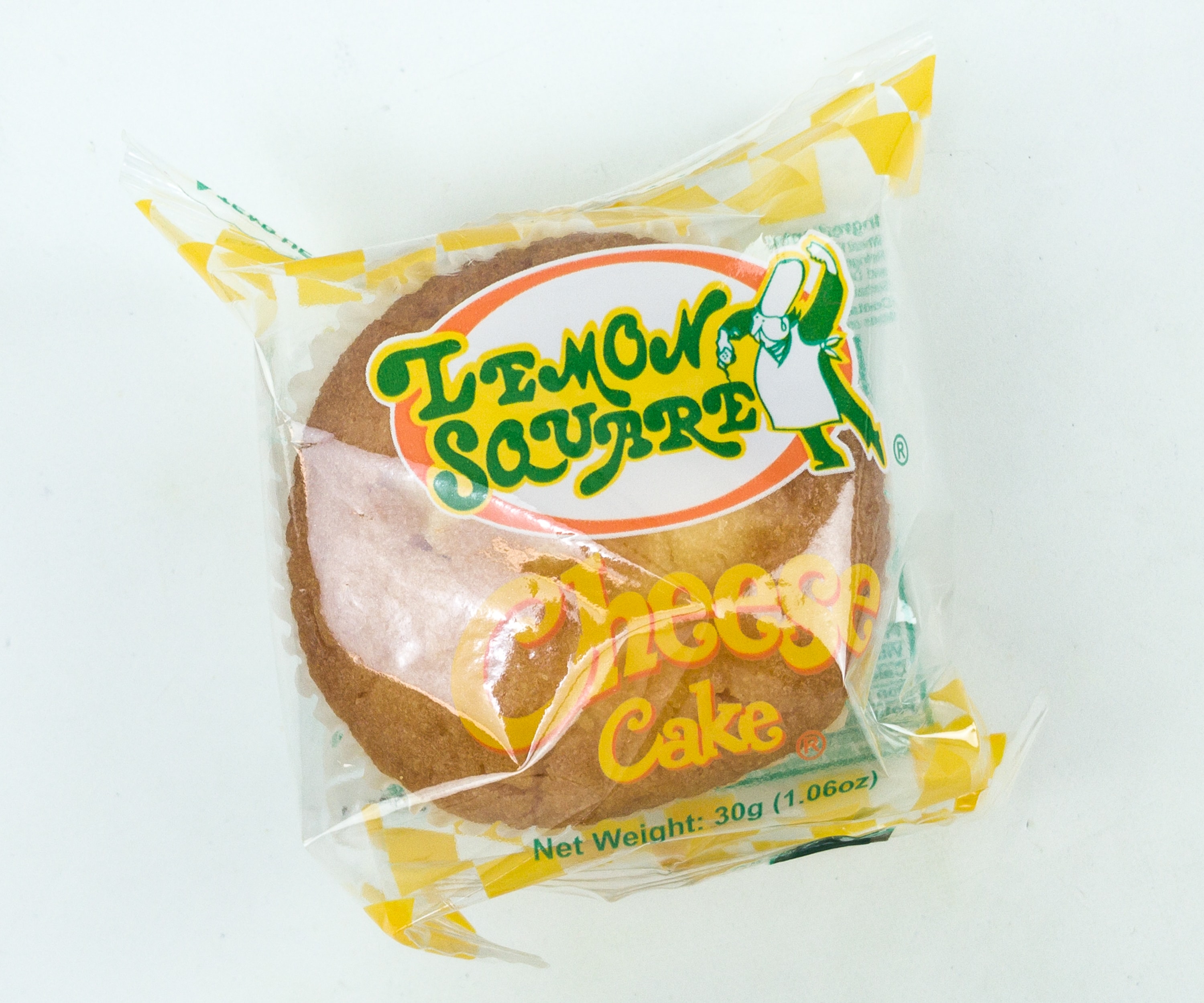 Lemon Square Cheese Cake – Philippines. Baked to perfection, this cupcake is overflowing with cheesy goodness. It's creamy and satisfying, making a great pair with a hot beverage like hot chocolate or tea.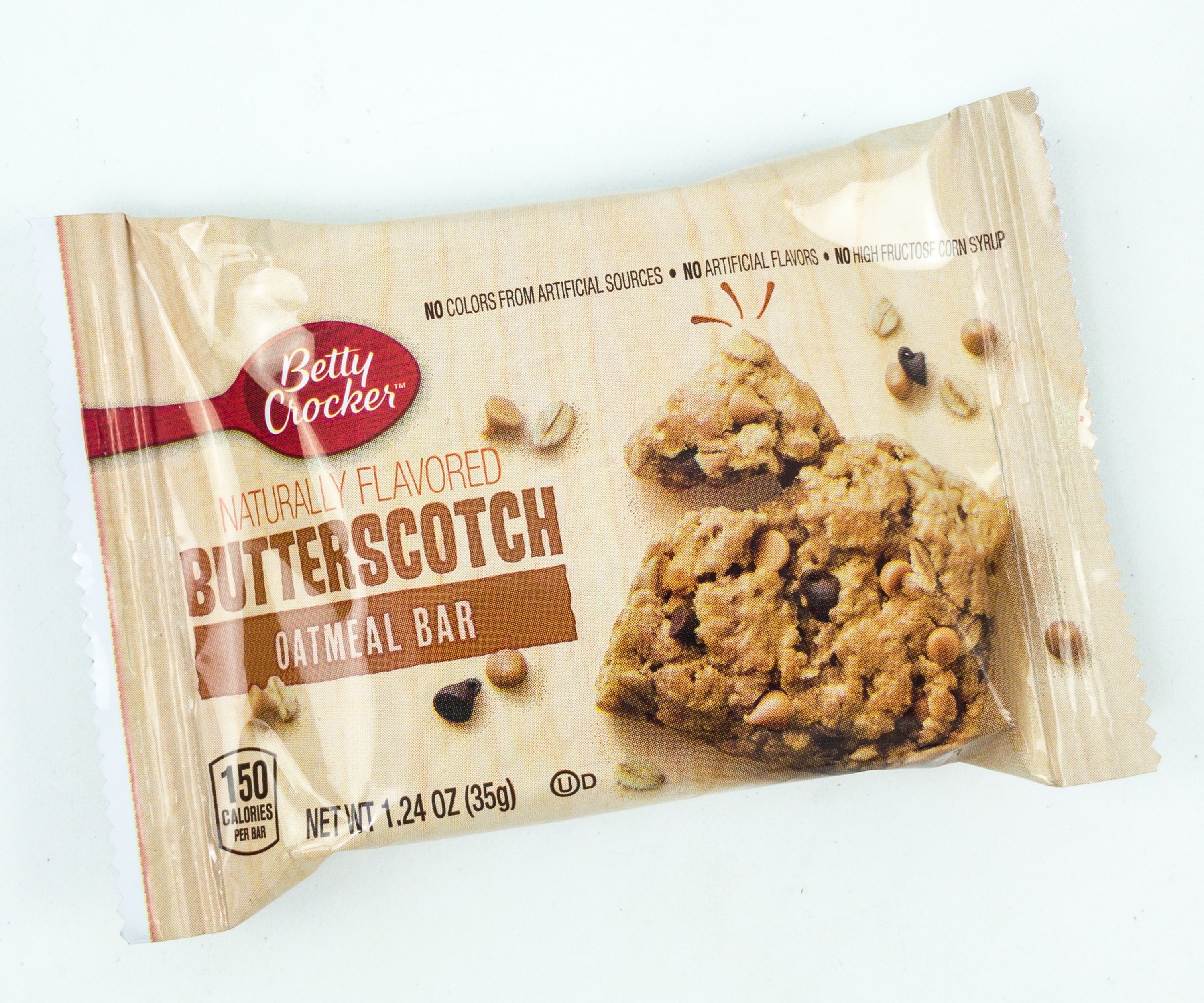 Betty Crocker Butterscotch Oatmeal. It's a nutritious whole grain bar that fulfills your sweet tooth cravings minus the guilt. It's butterscotch-flavored and mixed with chocolate chips, but no artificial flavors, colors, or fructose corn syrup. Totally delicious!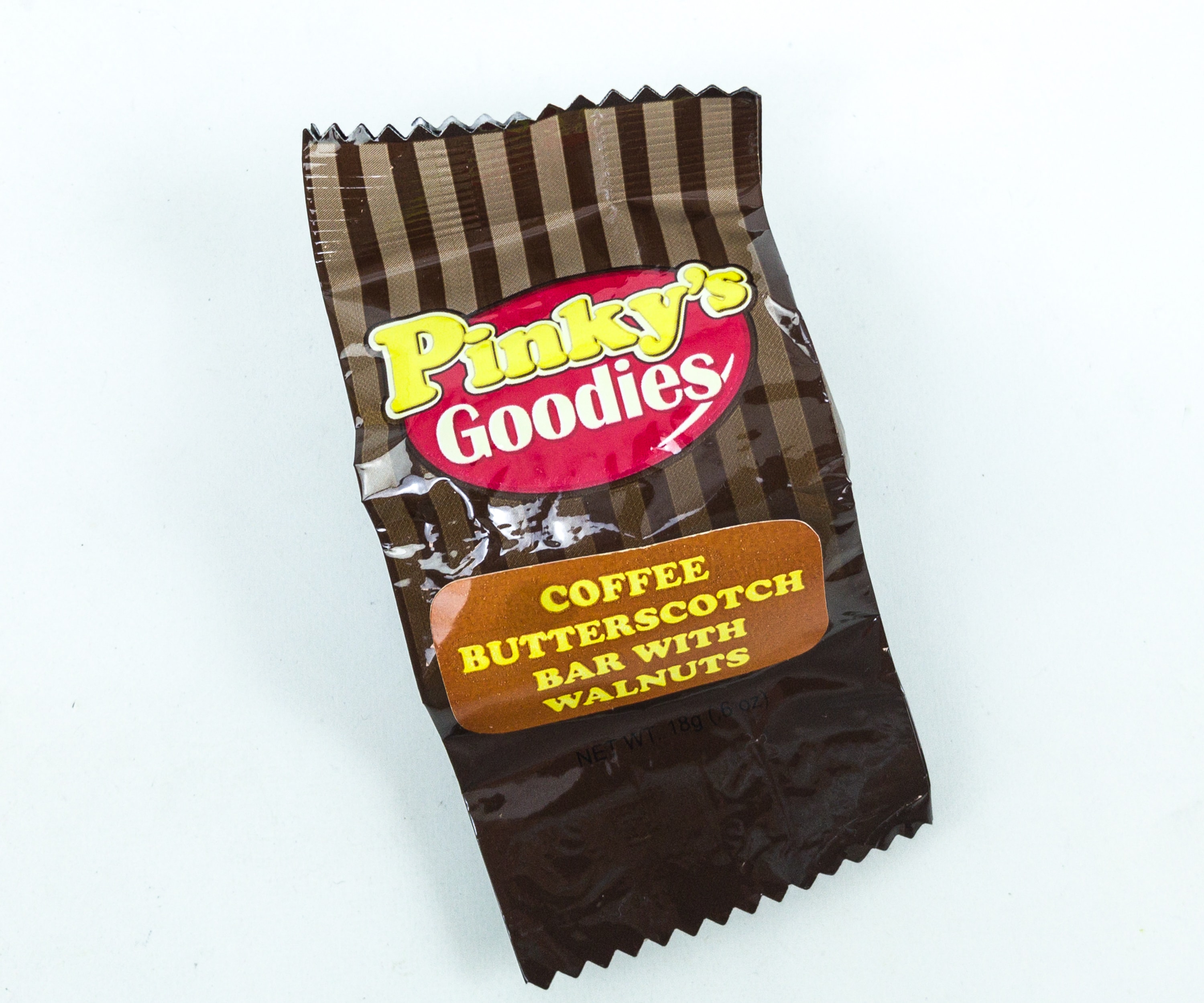 Pinky's Goodies Butterscotch Coconut Bar with Walnuts – Philippines. We got another butterscotch-flavored snack in our box, and this time it comes with a blend of coffee, walnuts, and coconut.
It's a soft and chewy bar with creamy butterscotch and surprising crunchiness from roasted walnuts. It's so good, we wish there's more!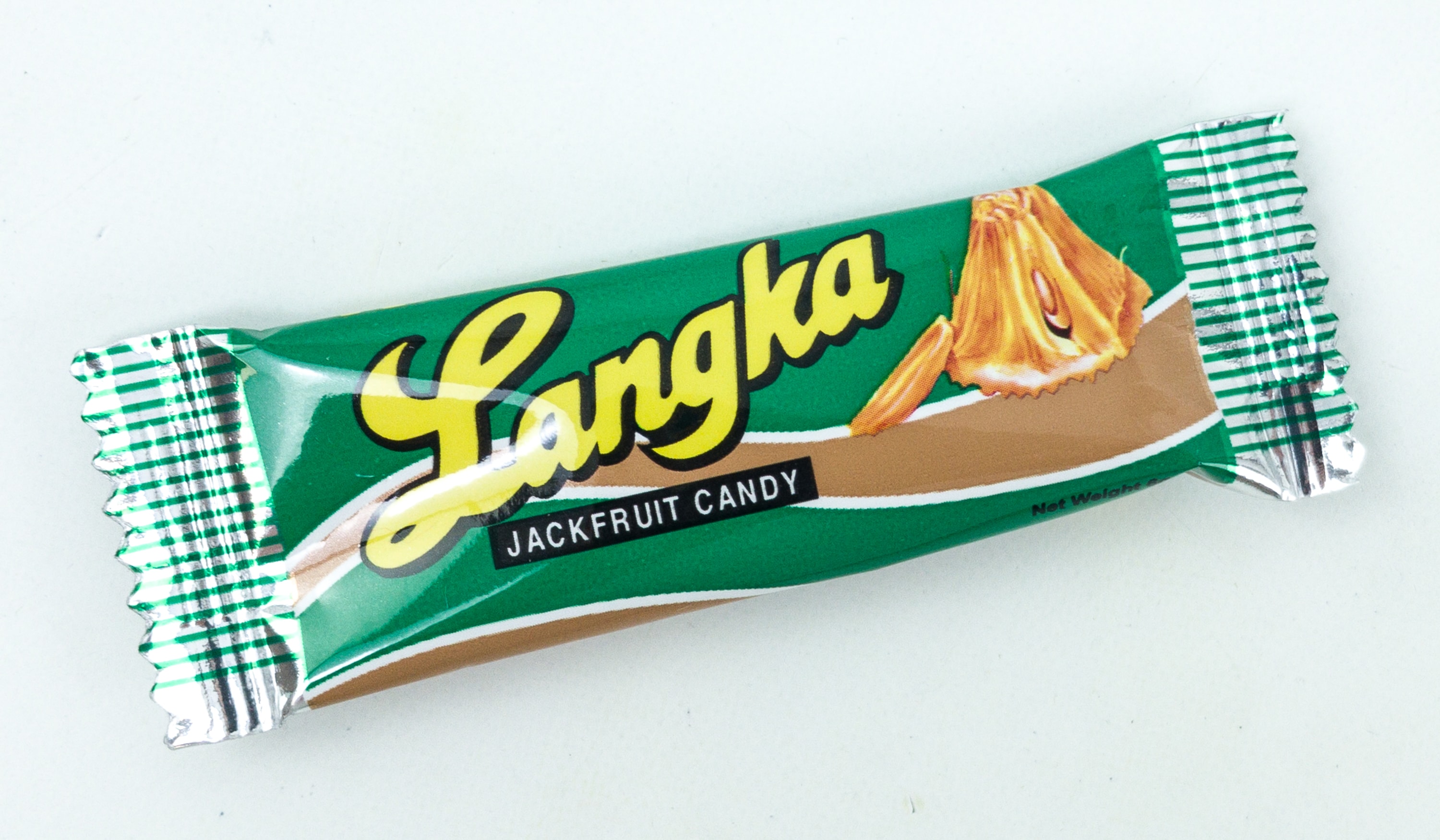 Annie's Langka Jackfruit Candy – Philippines. Jackfruit is known for its strong scent and sweet taste which is like a fusion of mango and pineapple. We got the candy version, and it's so soft and chewy.
Something Snacks never fails! I like how they curate their snacks, they always make sure that the treats they send are varied. This month, there's something sweet, salty, healthy, and even snacks from the Philippines. The box is easily emptied, and now we're looking forward to seeing more tasty snacks in future boxes!
What did you think of Something Snacks?