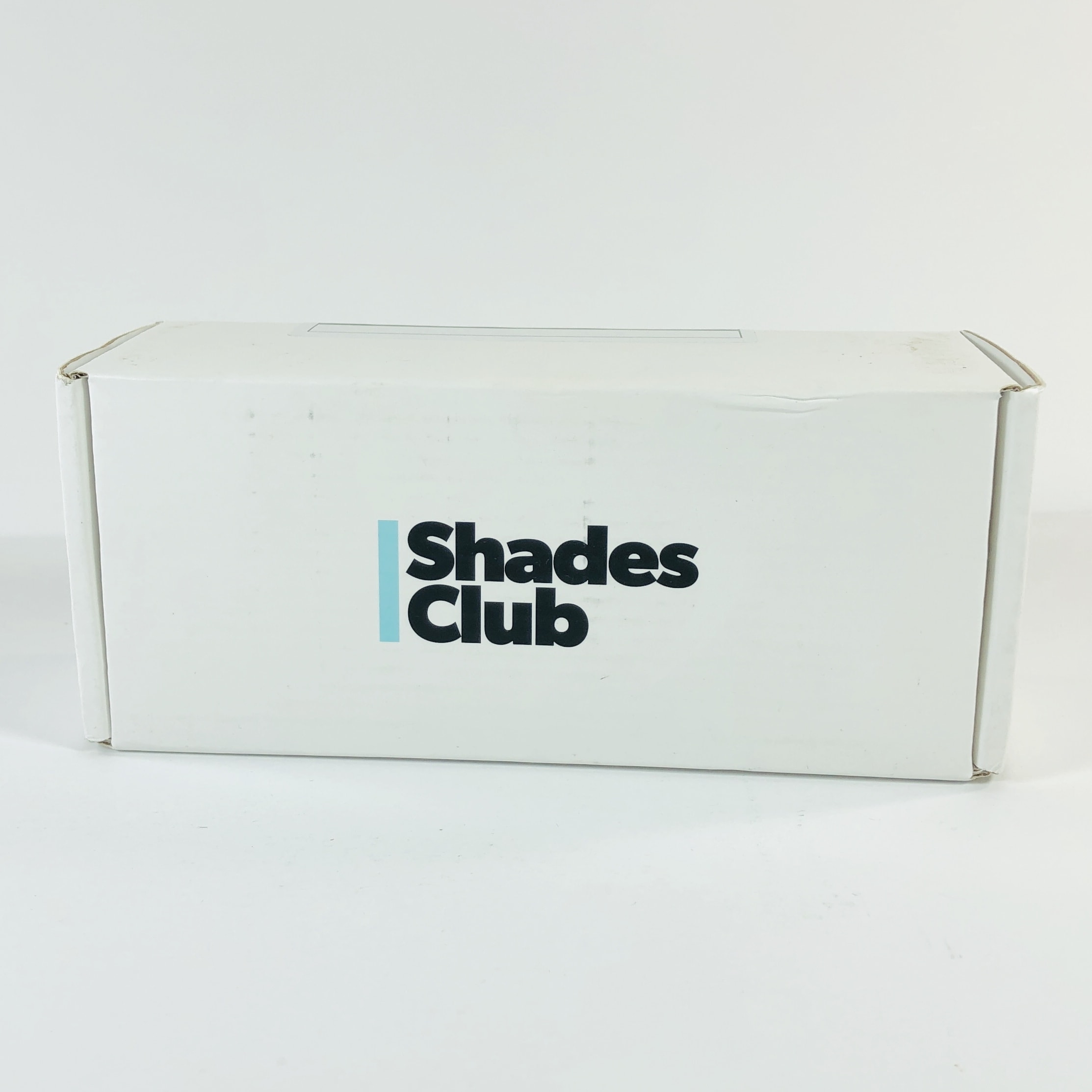 Shades Club is a monthly subscription box that sends cool-looking premium sunglasses! Every month, they send high-quality shades designed in-house by their stylists and manufactured by the same craftsmen as the world's largest brands. Over the course of a year, you'll receive 12 pairs to build your own complete collection of shades. Shades Club is $29 a month. Sign up for a longer subscription, either 4, 6, or 12 months upfront, and the price drops to as low as $24 a month.
Shades Club began as a lifestyle brand for friends of friends. Inspired by a love of travel, word quickly spread and our quality sunglasses soon became a staple for far-flung destinations around the world.
DEAL: Get $15 off your first month! Use coupon code HELLO.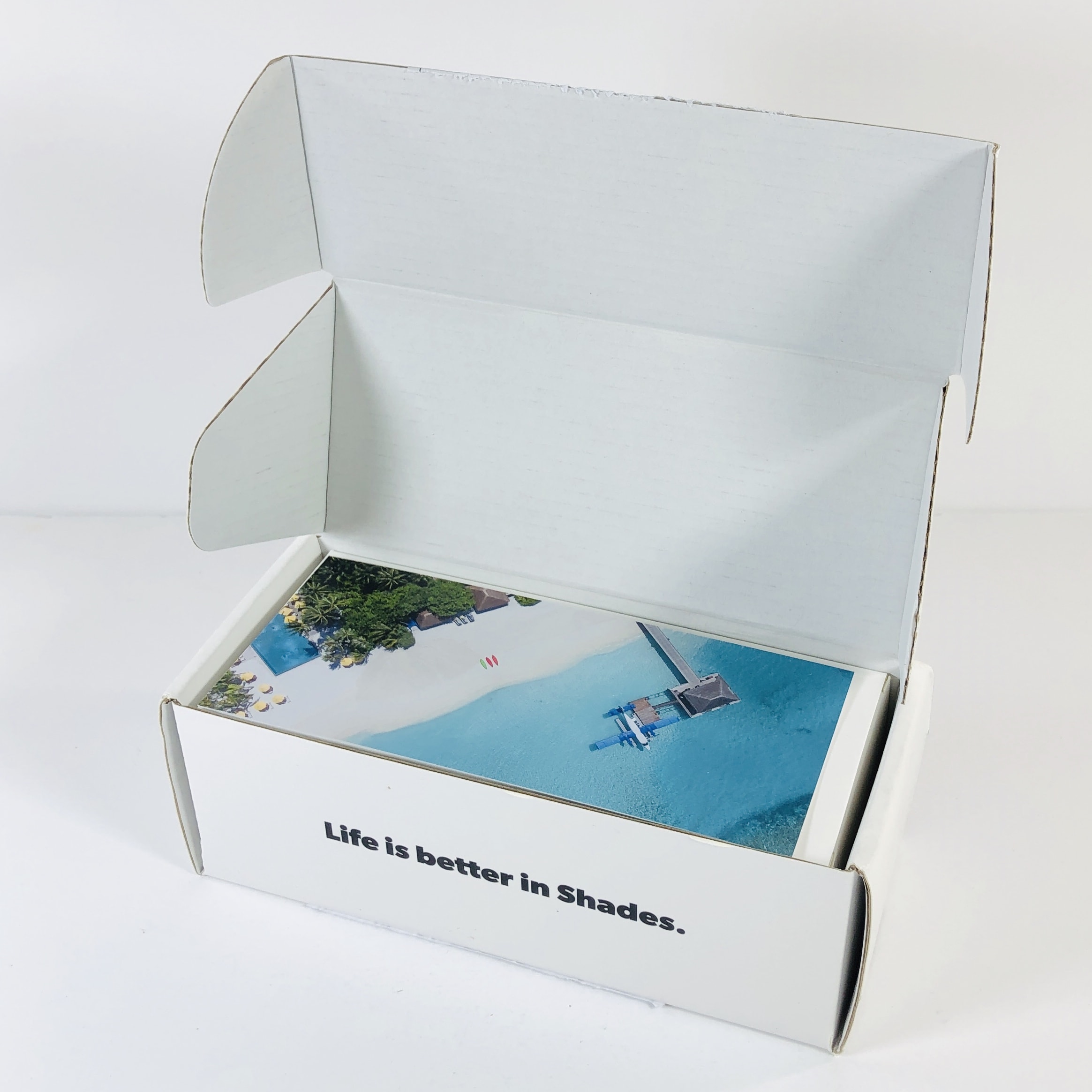 First look!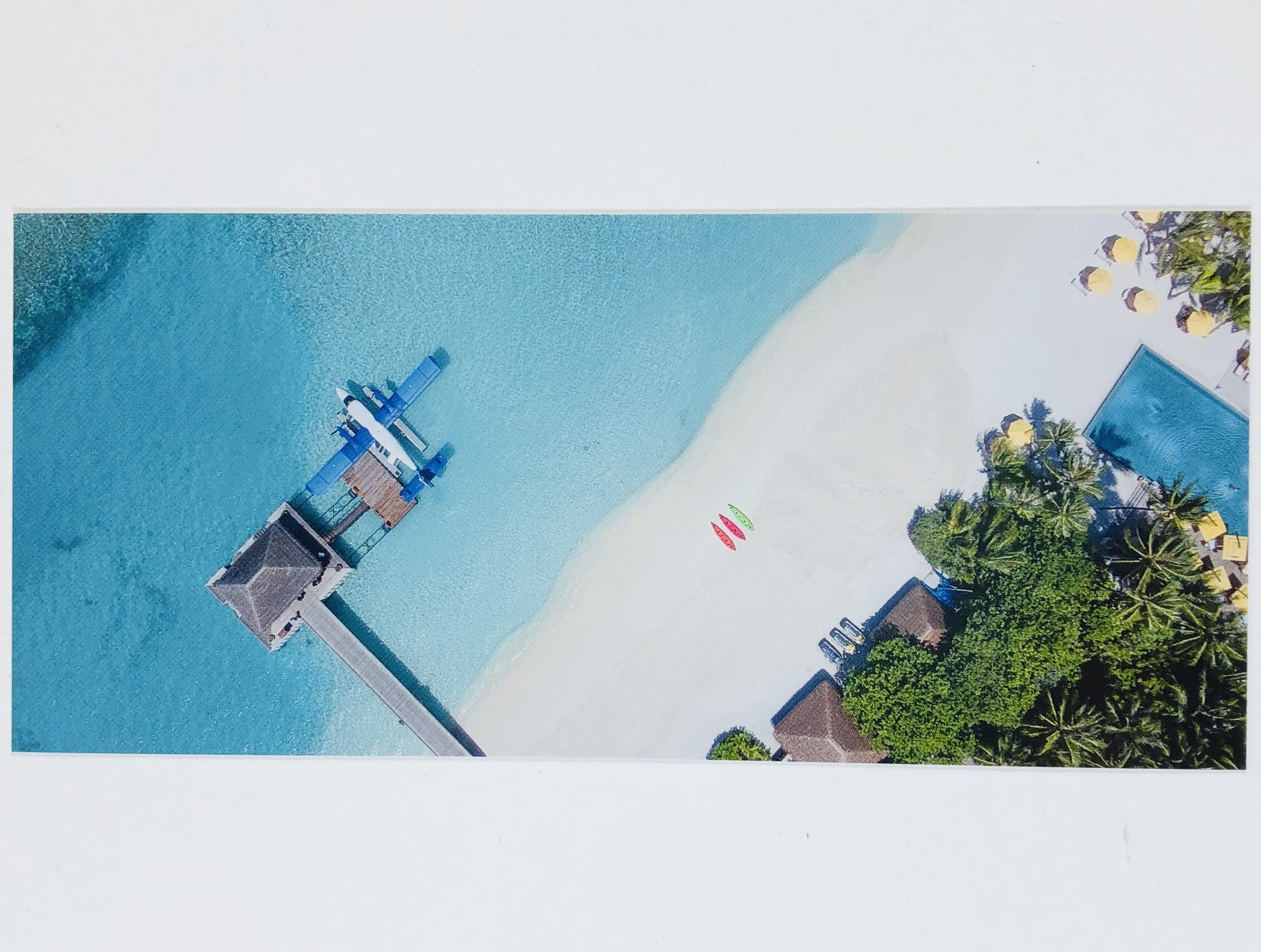 I received a bookmark.
The back of the bookmark had the name of the sunglasses for this month.
My sunnies were placed in another box for protection.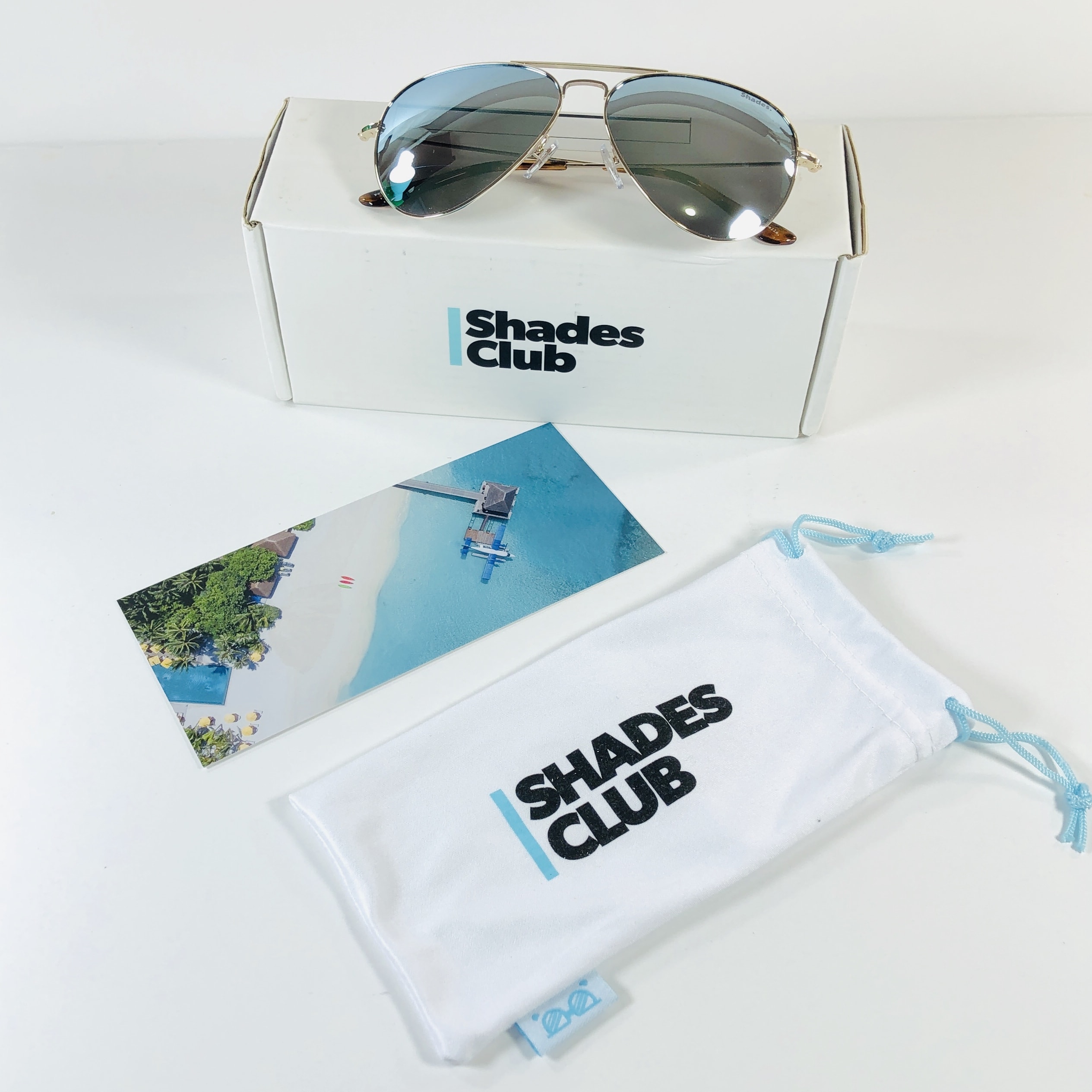 Everything in my August 2019 box! I wear sunglasses all year long so a subscription like this helps me keep it interesting.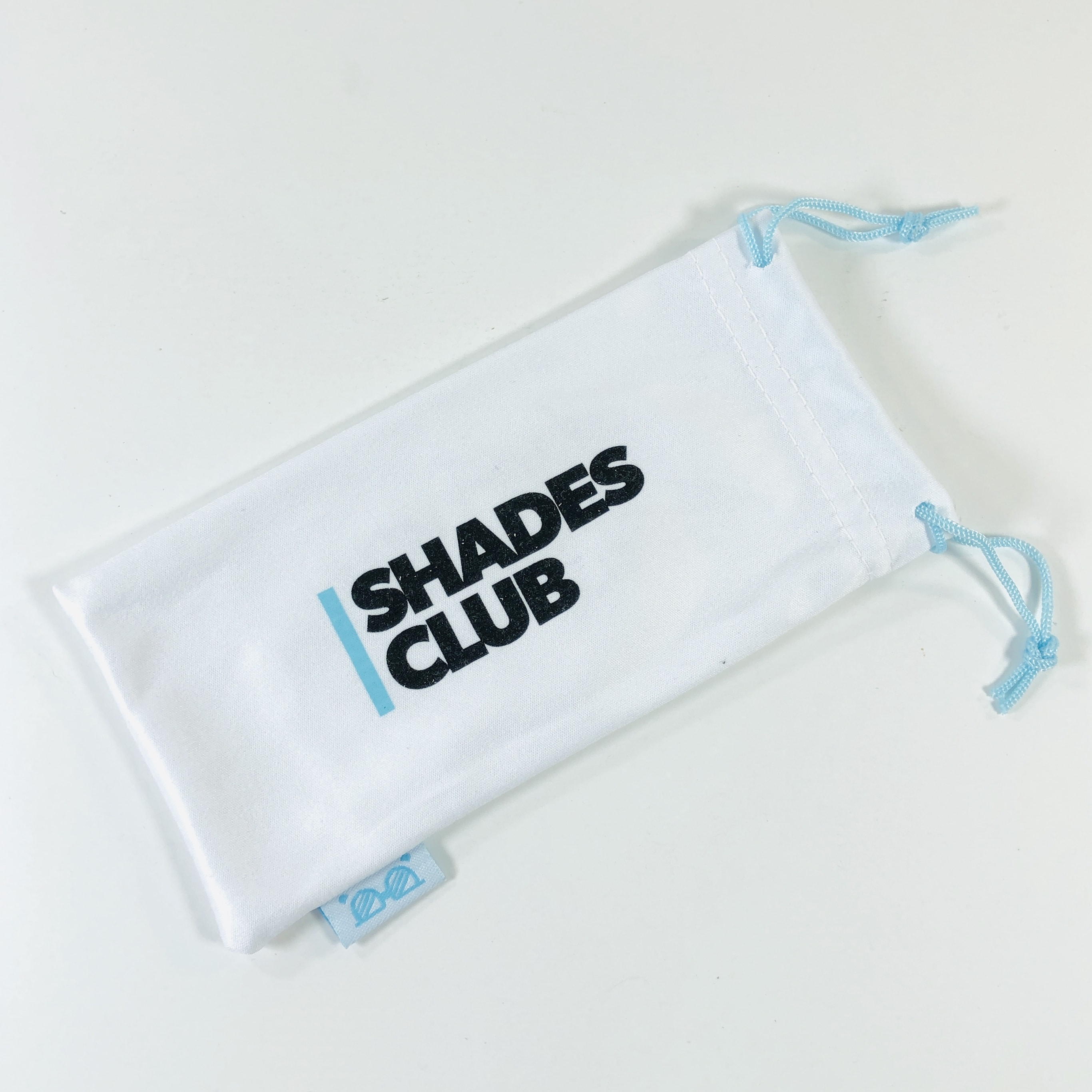 I received a soft carrying case that doubles as a lens wipe.
I love to spend time outdoors and my eye doctor told me I need to wear sunglasses so I keep them all over the place – in my car, my purse, and near my front and back door so I can grab and go.
The Shades Club Jetsetter Aviator in Mint Blue + Gold ($75) I had a look back through my previous reviews and saw that I received some Jetsetter Aviators back in December, but these are a super cool color and I love the reflective lenses.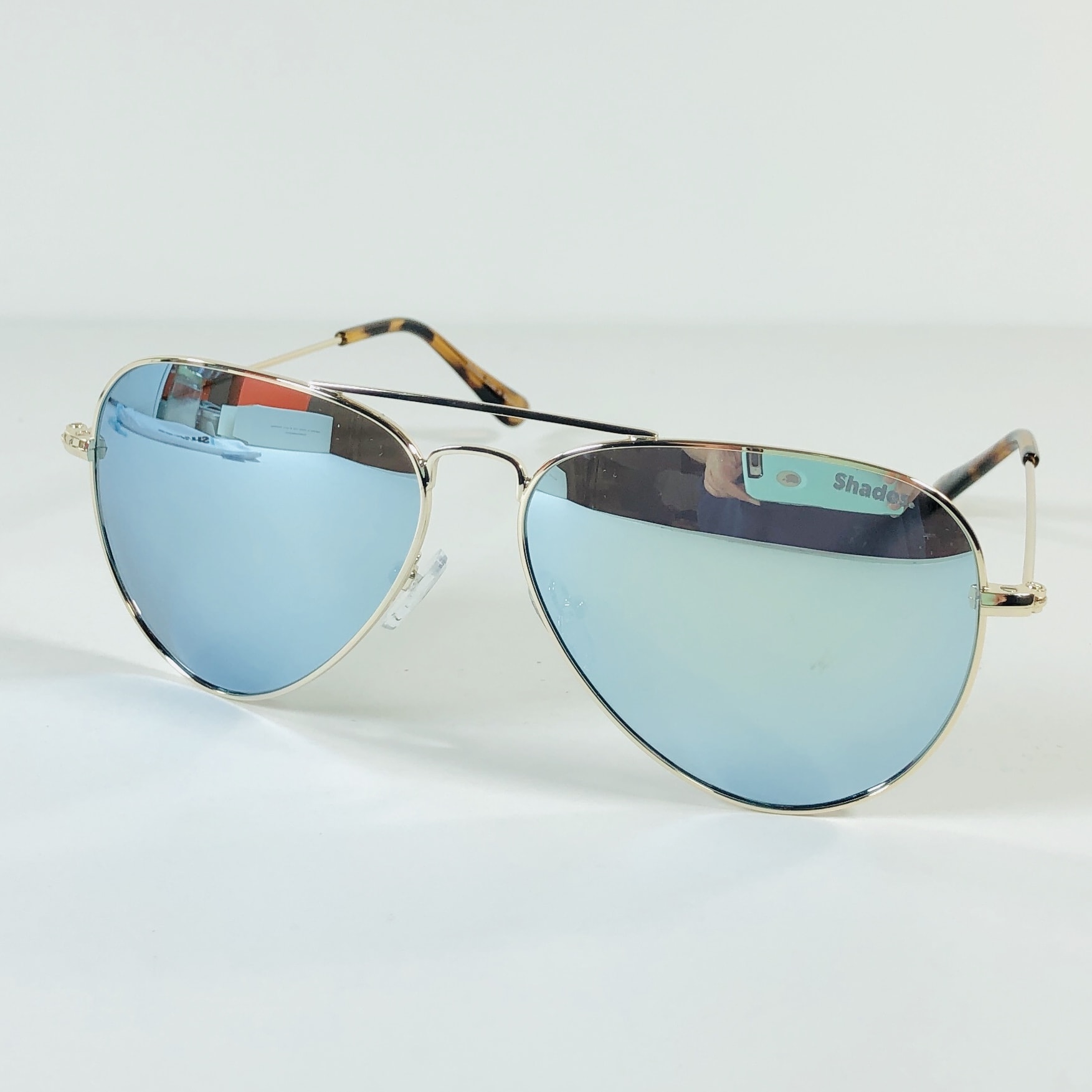 The lenses look blue depending on how you move them and the frames are gold colored.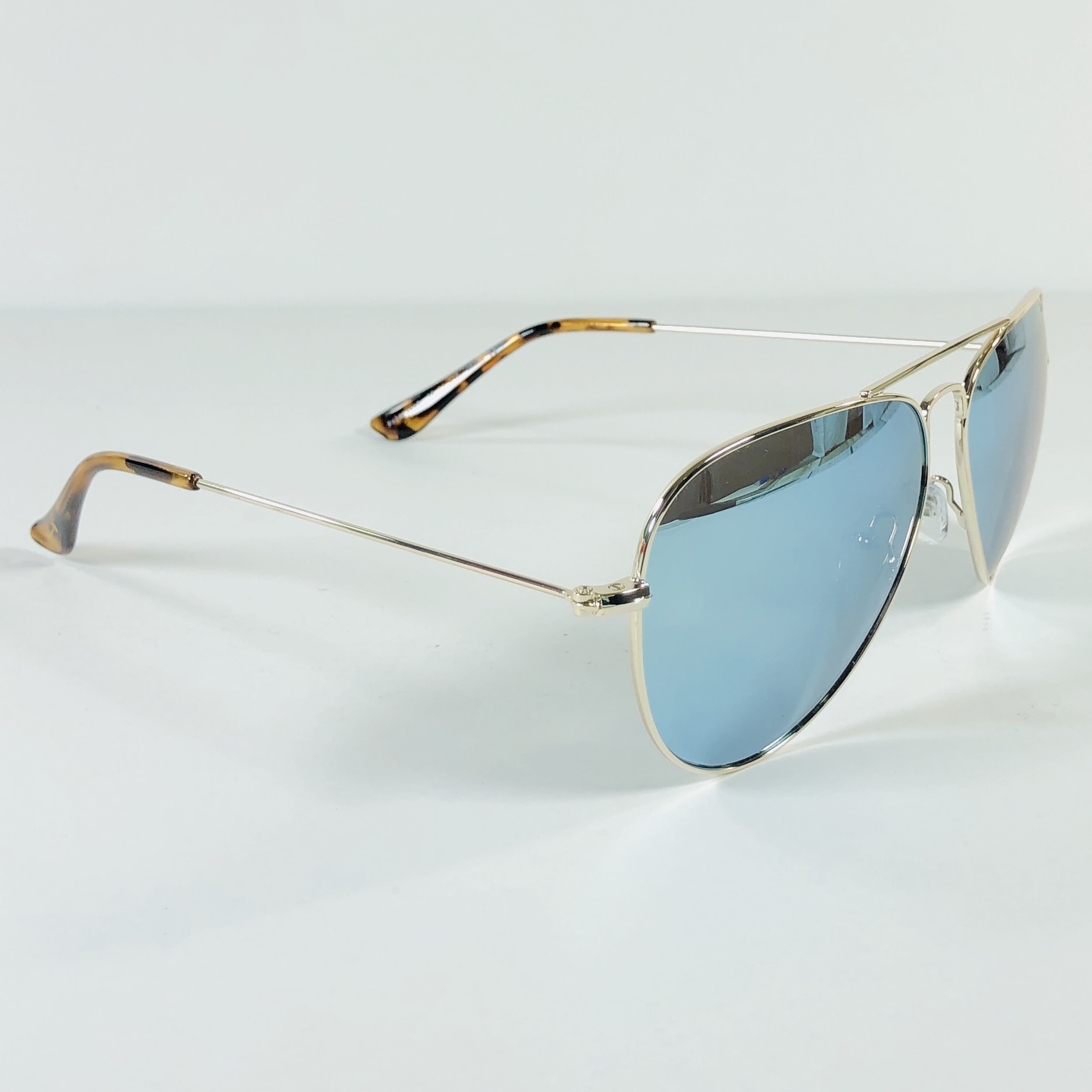 The temple tip (part that sits over the ear) is tortoiseshell.
The lenses are polarized, which means they reduce glare, especially on the water.
There is an additional name on the inside – Barbella! Barbella is a subscription box and these were a collaboration between the two boxes.
They even had the Barbella logo on the outside.
I had a good time passing them around my family to see who these would belong to, since they look funny on me, I think they are too big for my face. Everyone (ok, just me) had a blast saying "excuse me ma'am, can I see some ID?" or "I feel the need, the need for speed!" because seriously, these remind me of CHiPs and Top Gun. Shades Club is a fun subscription since I never know what I'm going to get but the shades work well and look pretty cool!
What do you think of this month's box?