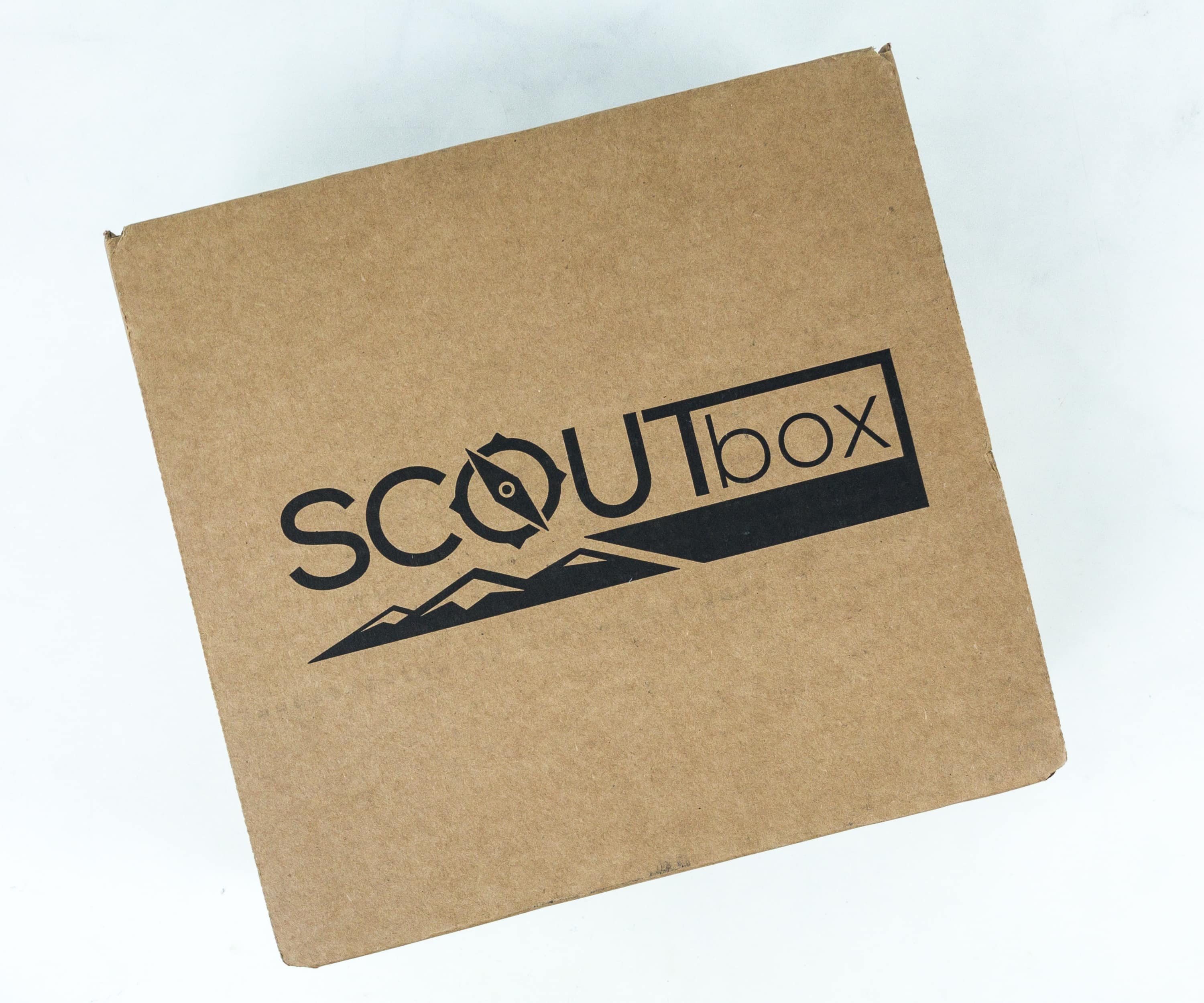 SCOUTbox is a monthly box subscription that delivers items from a variety of outdoor and adventure retailers around the world. Contents usually include outdoor gear, hiking/camping accessories, equipment, snacks, educational guides, and other resources, all delivered right to your door.
FLASHING GIF WARNING: There is an animated gif in this review that demonstrates the operation of an item in this month's box. Please use caution before viewing if you have sensitivities to flashing lights.
DEAL: Get $8.88 off your first subscription box! Use coupon code HELLO888.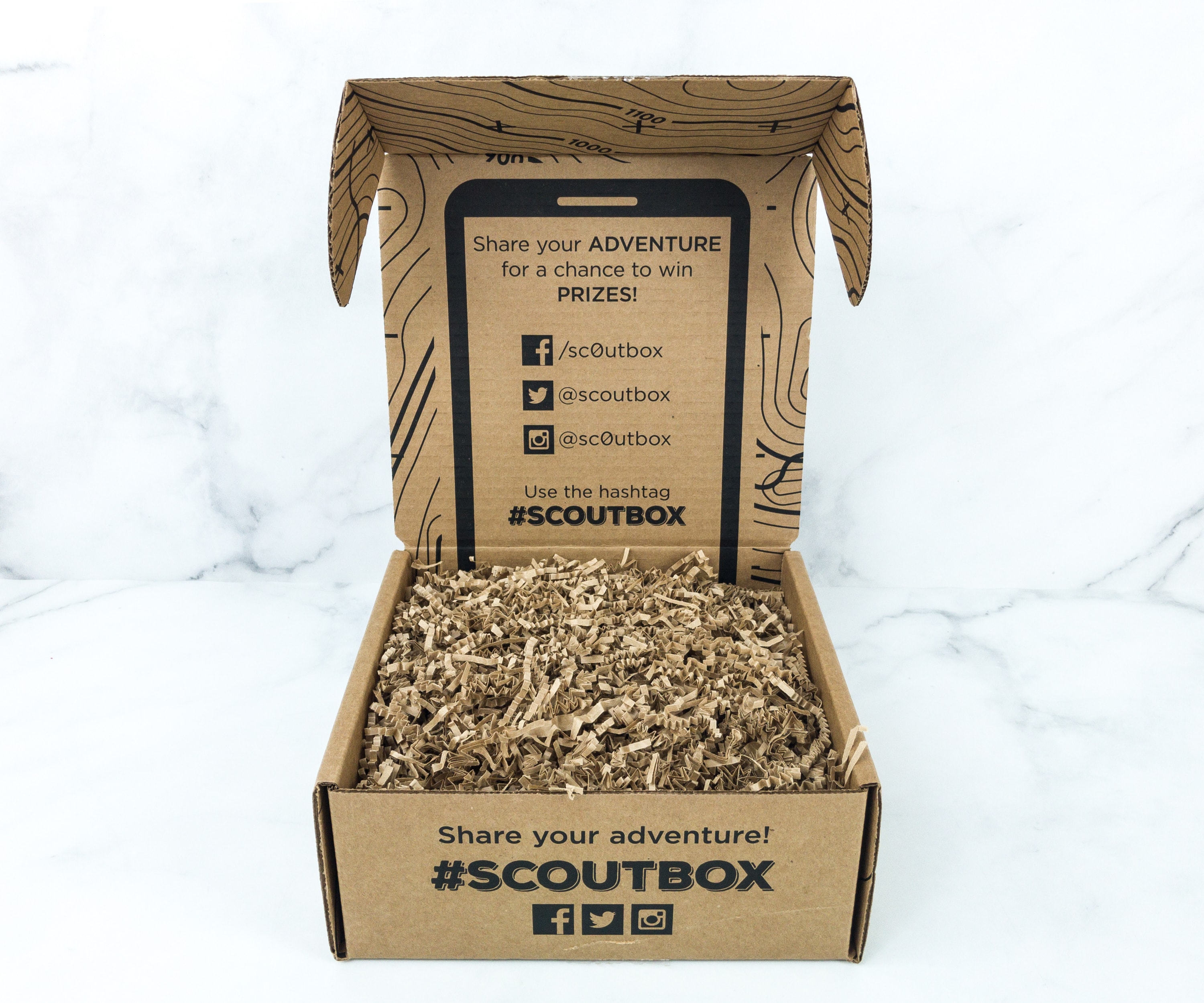 The items are packed with brown squiggles.
The July 2019 ScoutBox theme is Outdoor Tech!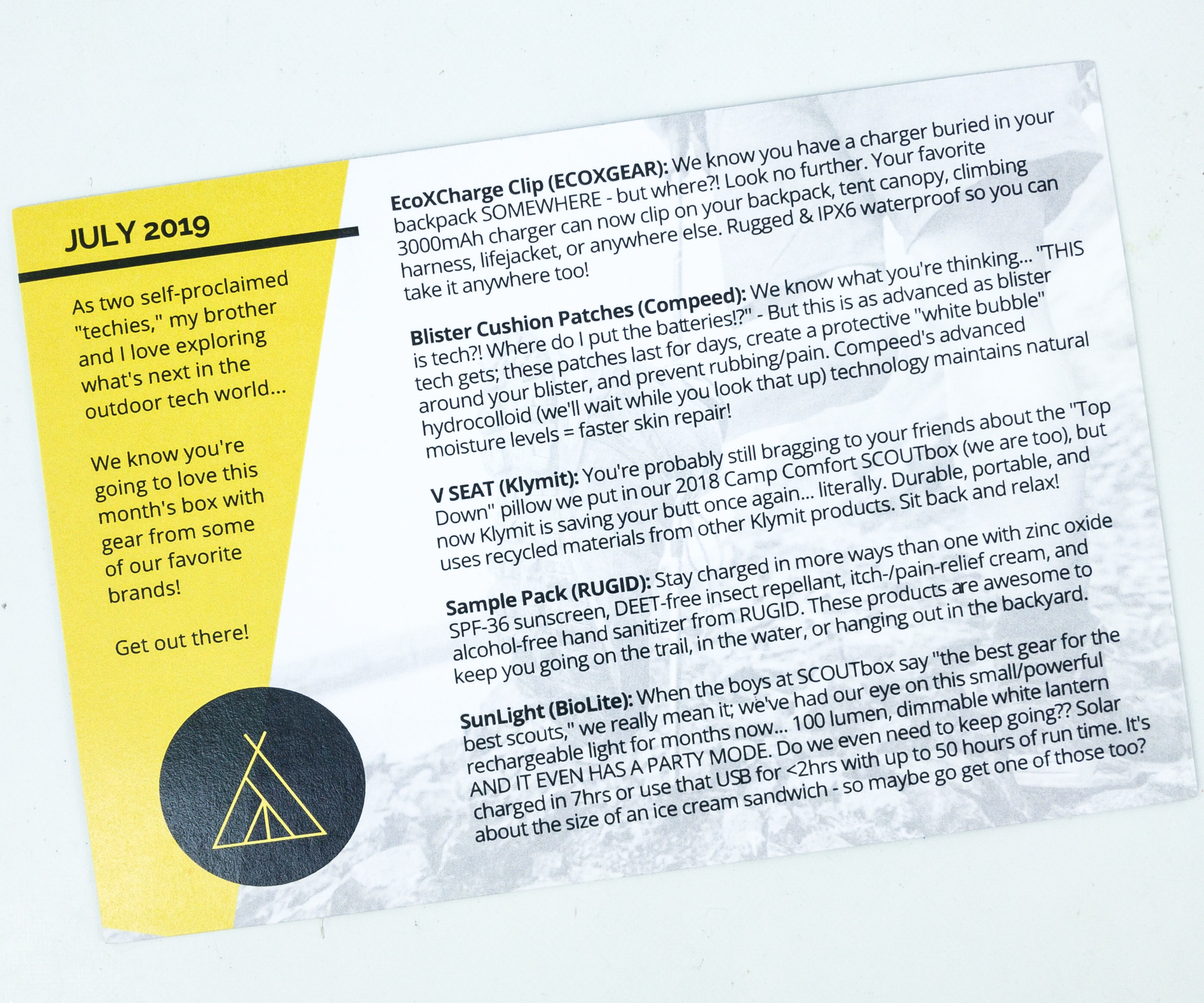 The back of the card lists all the items included in this month's box.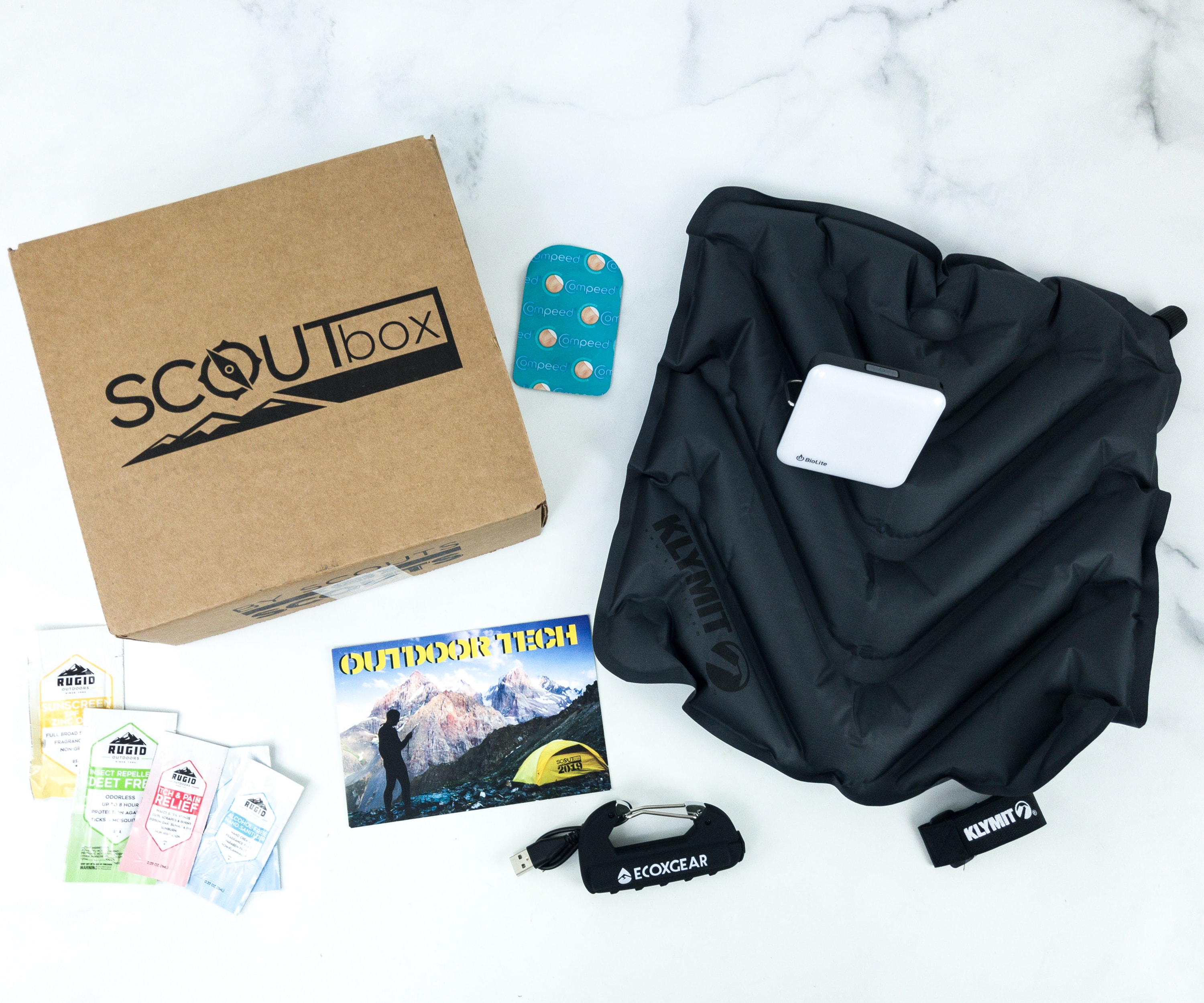 Everything in my box!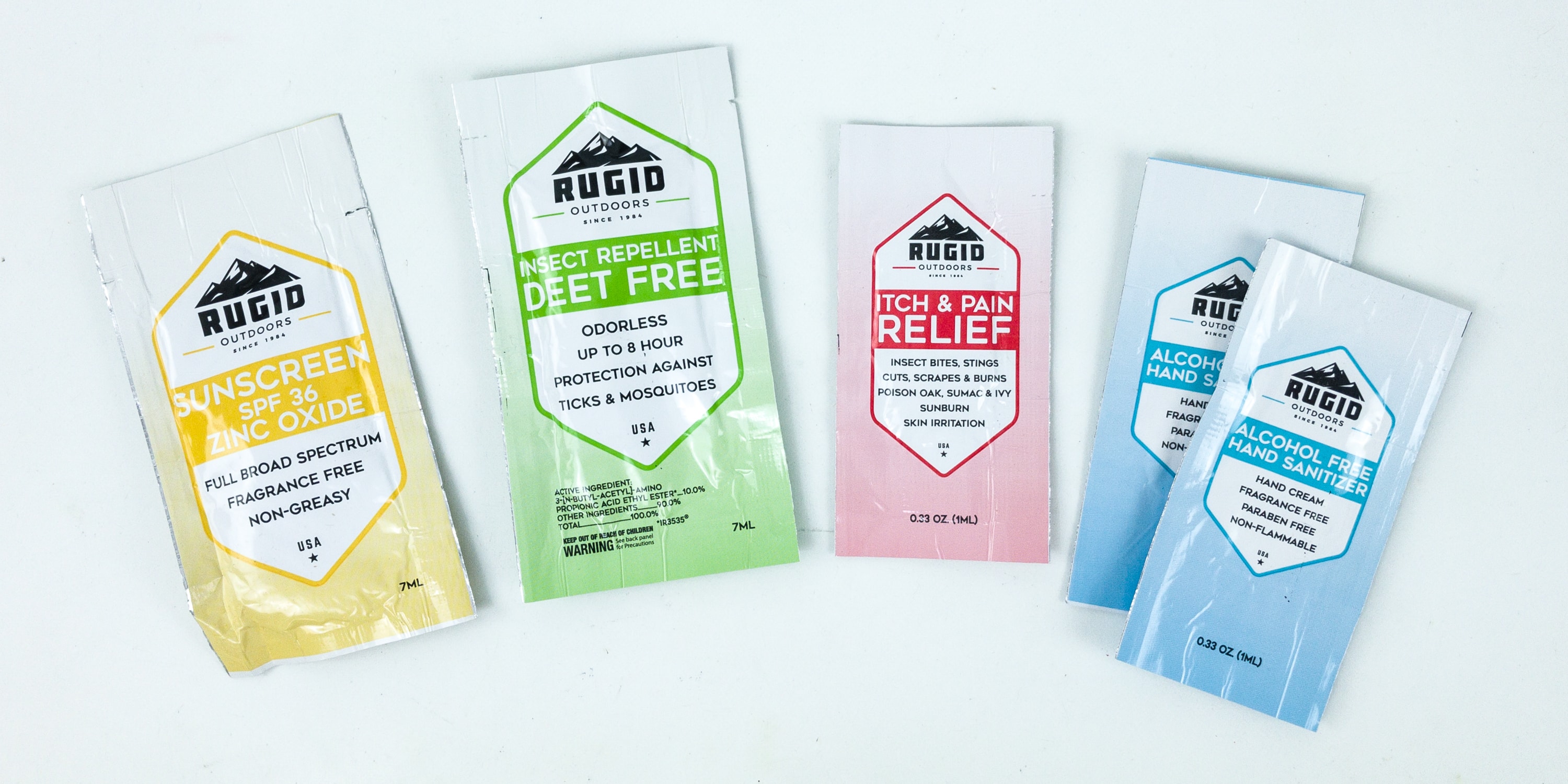 Rugid Outdoors Sample Pack. Ideal for any outdoor grab-and-go kit, we got sample packs of sunscreen, insect repellent, itch and pain relief, and alcohol-free sanitizer.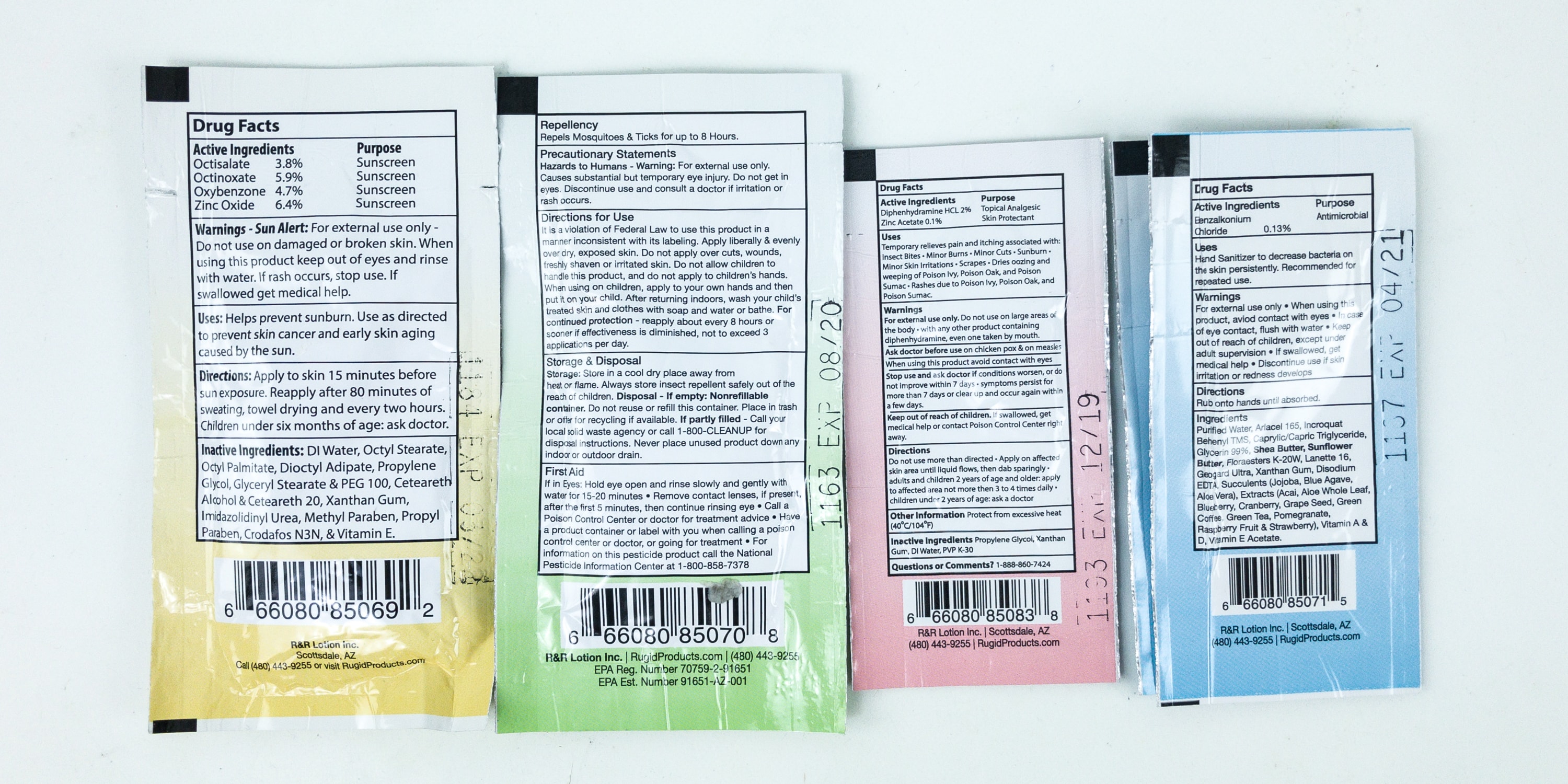 Good thing, the expiry date for each product is indicated. Each sample pack also included directions on how to use the product and a list of ingredients.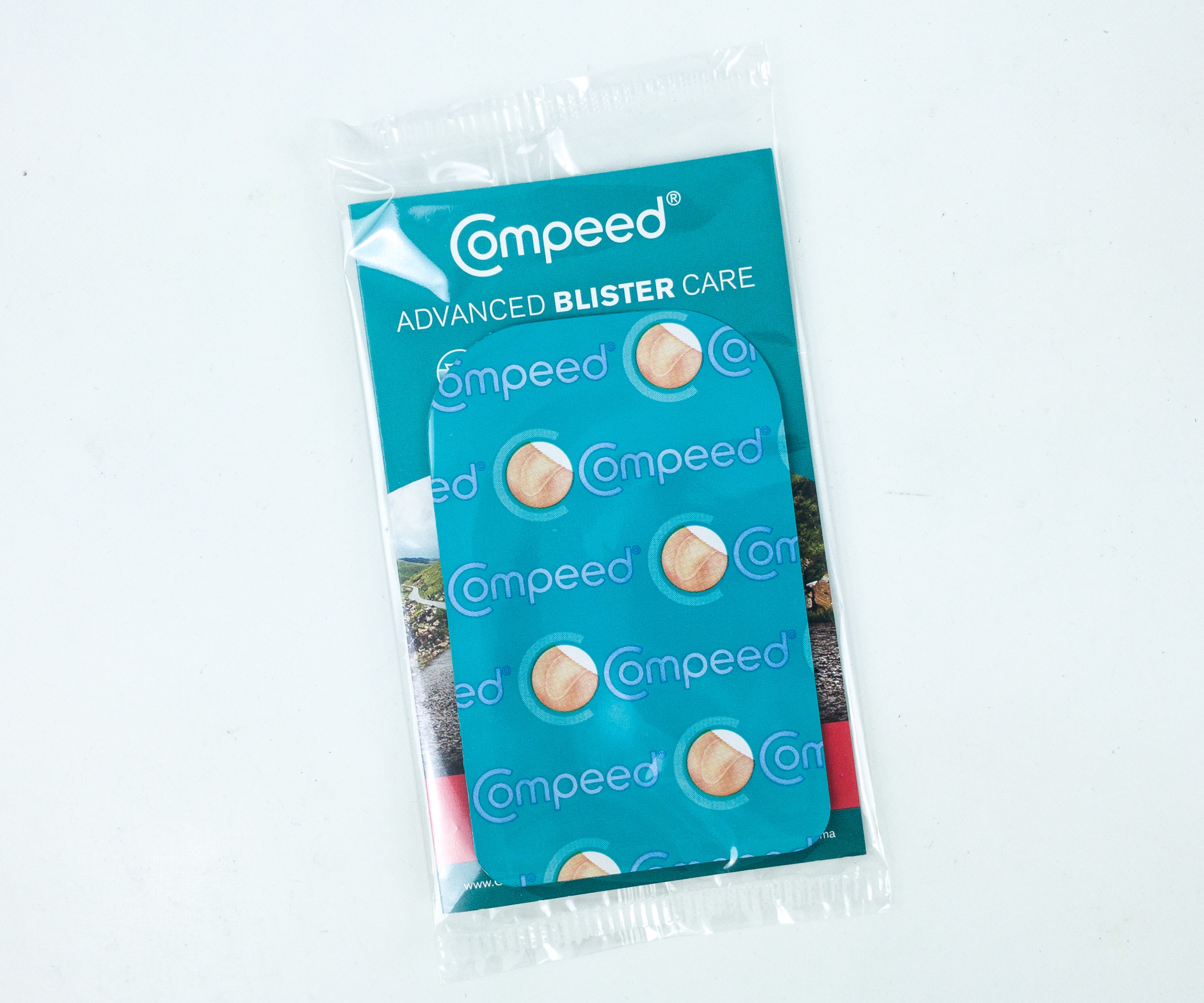 Compeed Blister Cushion Patches ($1.65) These are innovative plasters that prevent and treats blisters with ease. They provide instant relief from pain and pressure.
These plasters quickly absorbs the moisture and instantly forms a protective cushion that yields an instant pain relief and optimum healing to your feet.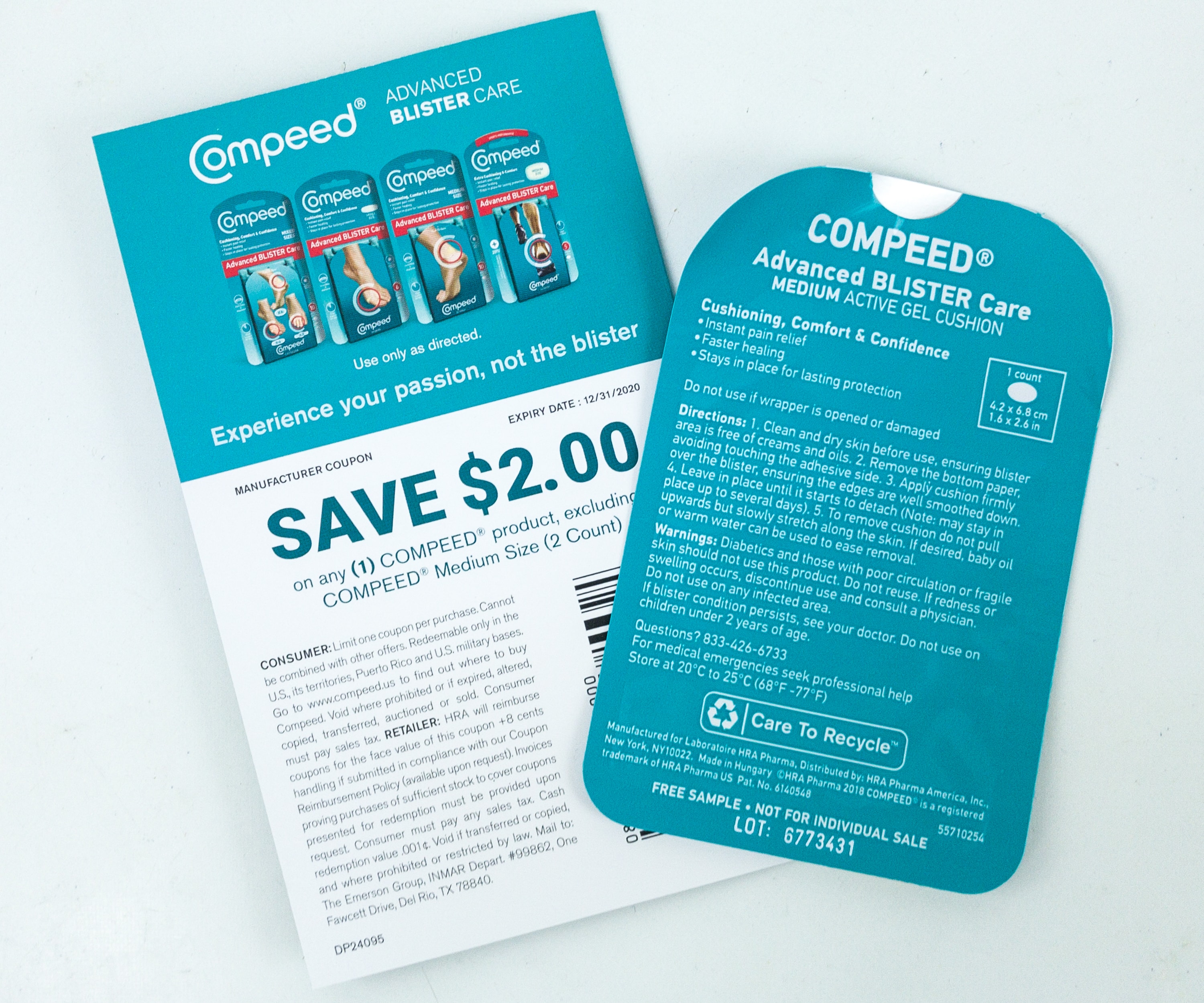 We also got a $2 off coupon code from the brand. To use the patches, make sure that the blister is free from creams and oils first, then apply the cushion firmly over the blisters. You don't have to do anything until the patch wears off by itself.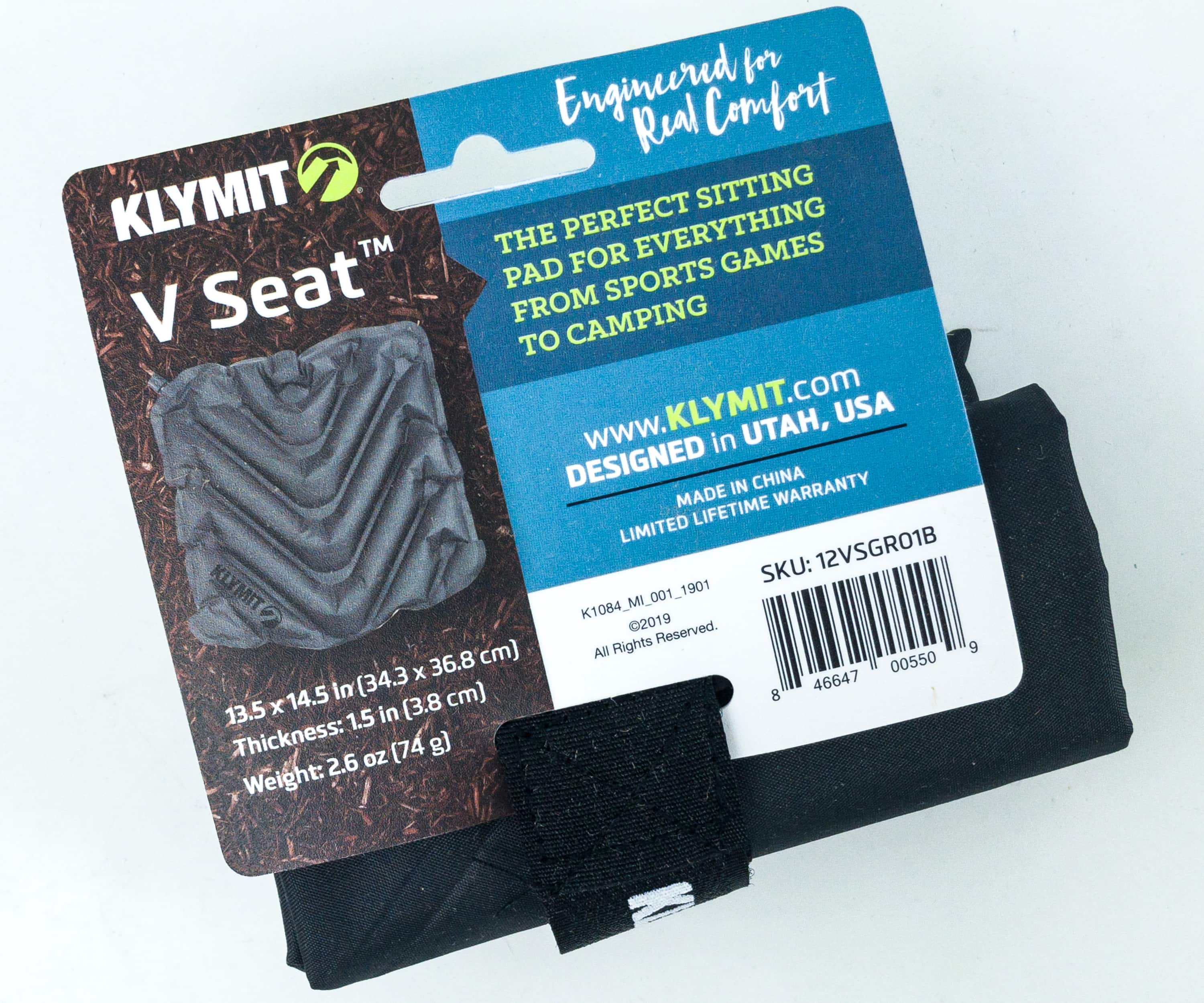 Klymit V Seat ($16.95) We can now sit comfortably anytime and anywhere using this cushion!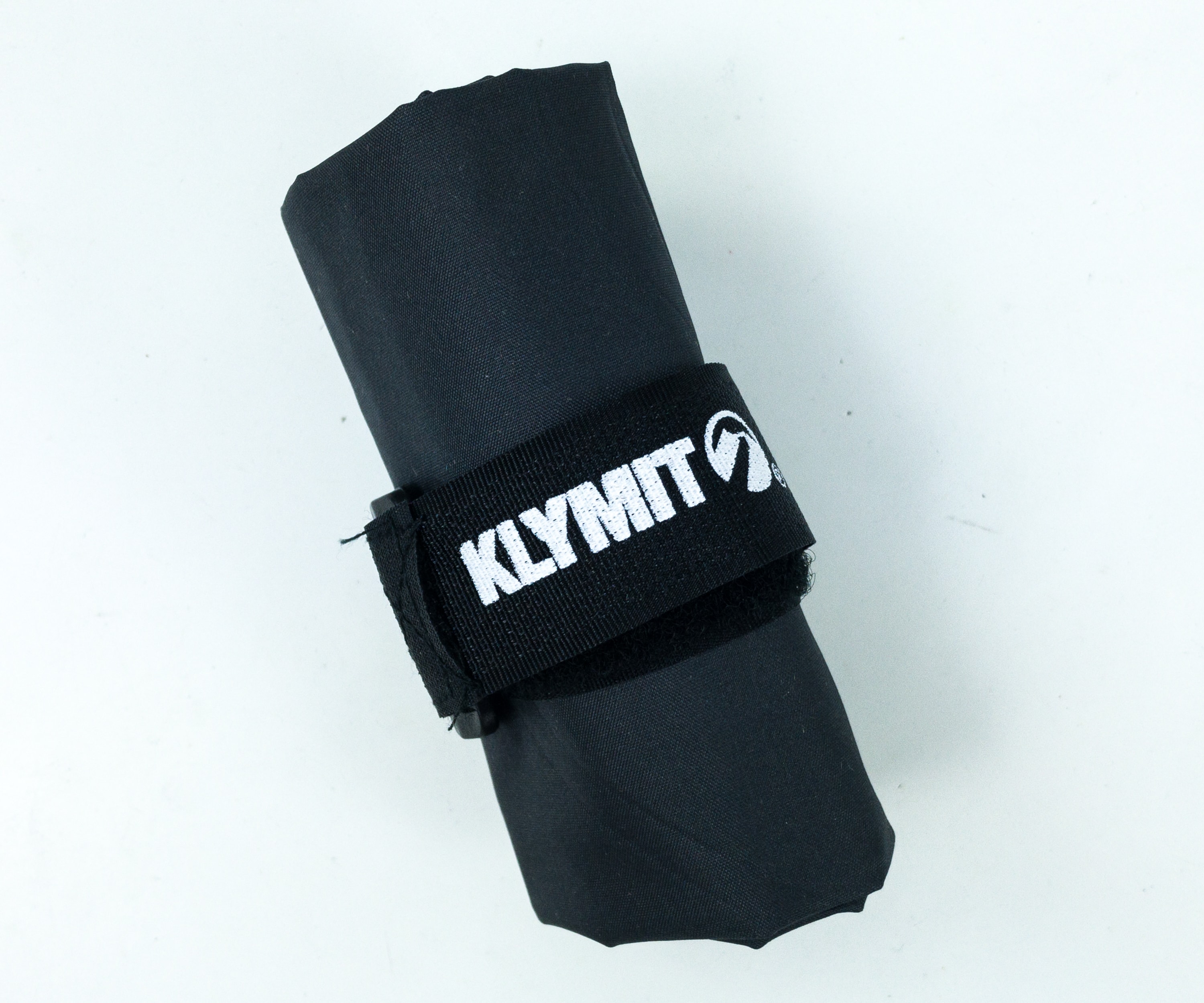 This padding comes with customized Velcro adhesive strips for closure. All you need to do is scroll it, lock it, and put it inside your bag.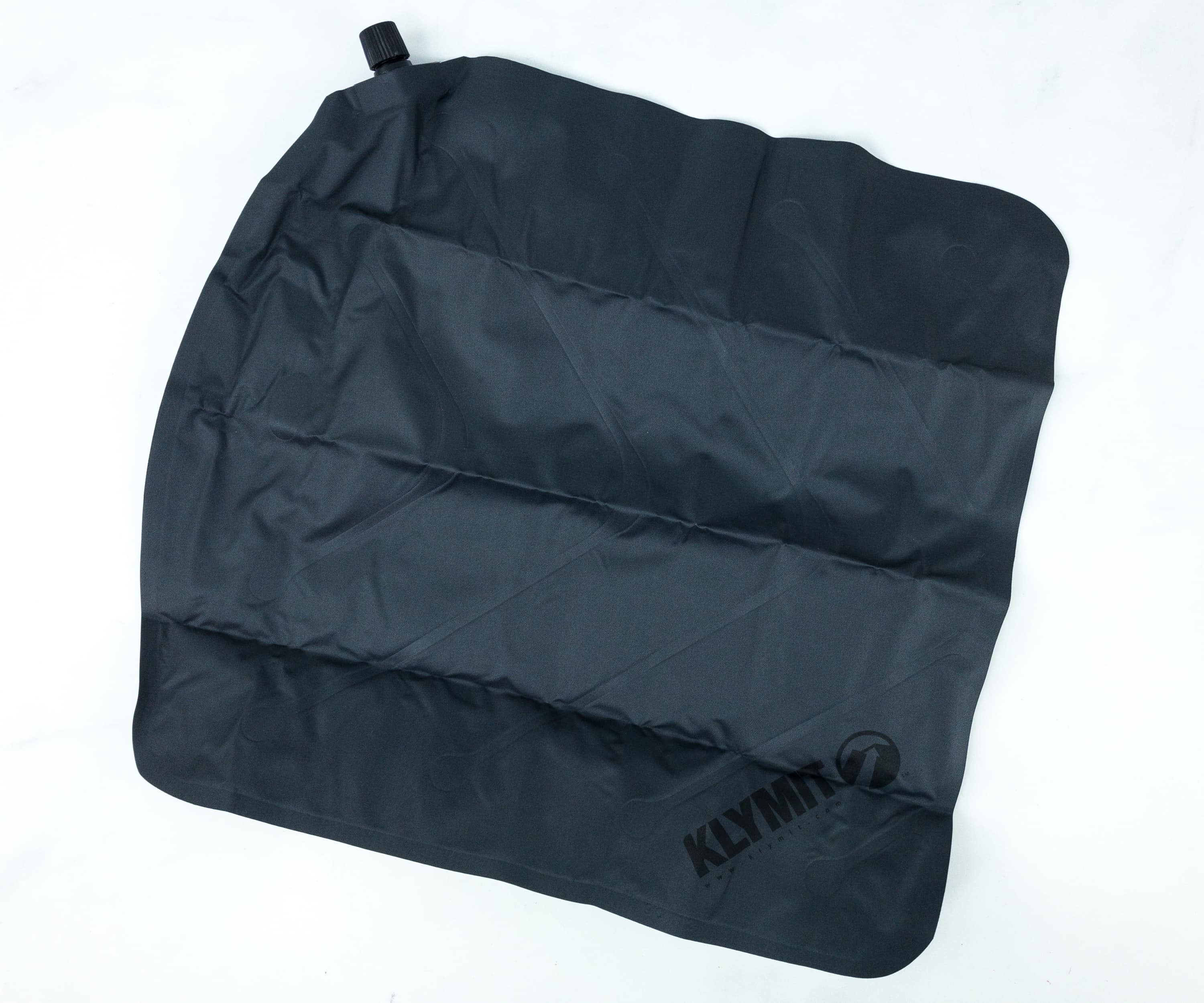 This cushion is made with 75D polyester fabric, which is known for its versatility and durability.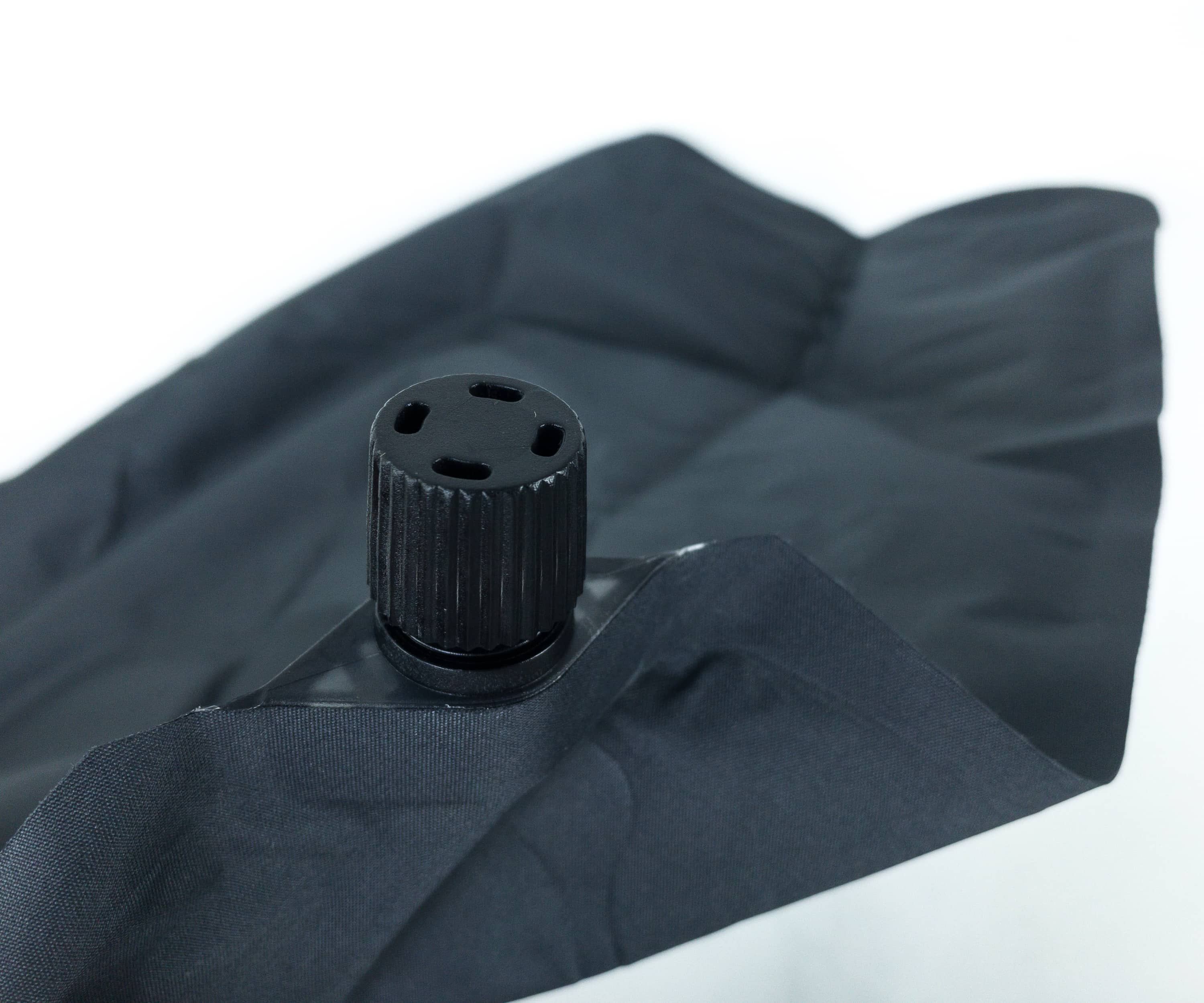 To use, simply open the tube, put a certain amount of air inside until it's thick enough to support your weight.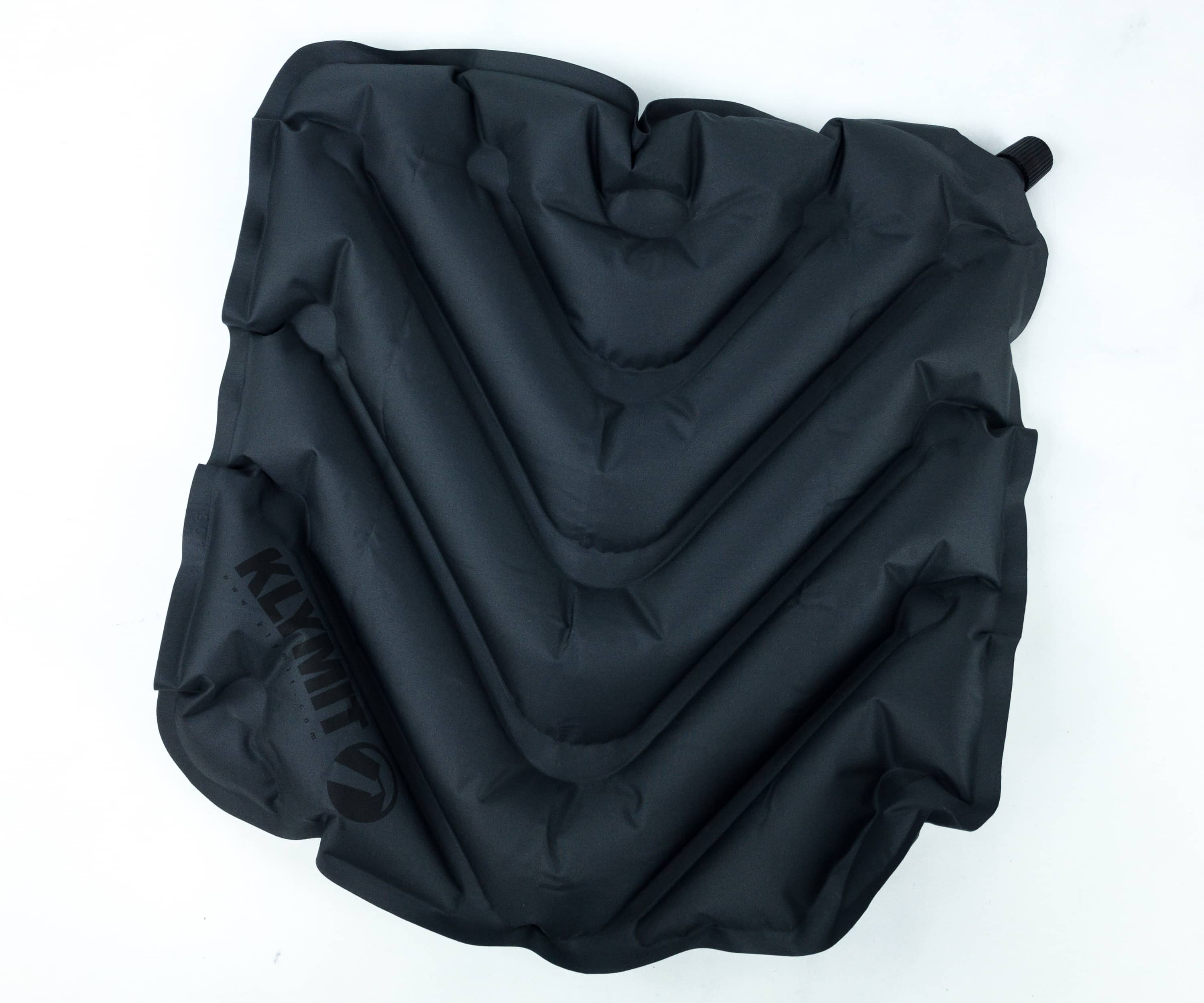 This cushion is so compact, lightweight, and durable. It also comes with its trademark V-shape design, providing you effective and comfortable padding perfect for long flights, cold bleachers, or even as an extra cushion for your office chair.

BioLite SunLight ($36.65) It's a portable lantern and you can recharge it in two ways! If you have access to electricity, you can charge it using USB and if not, it is also rechargeable using solar power.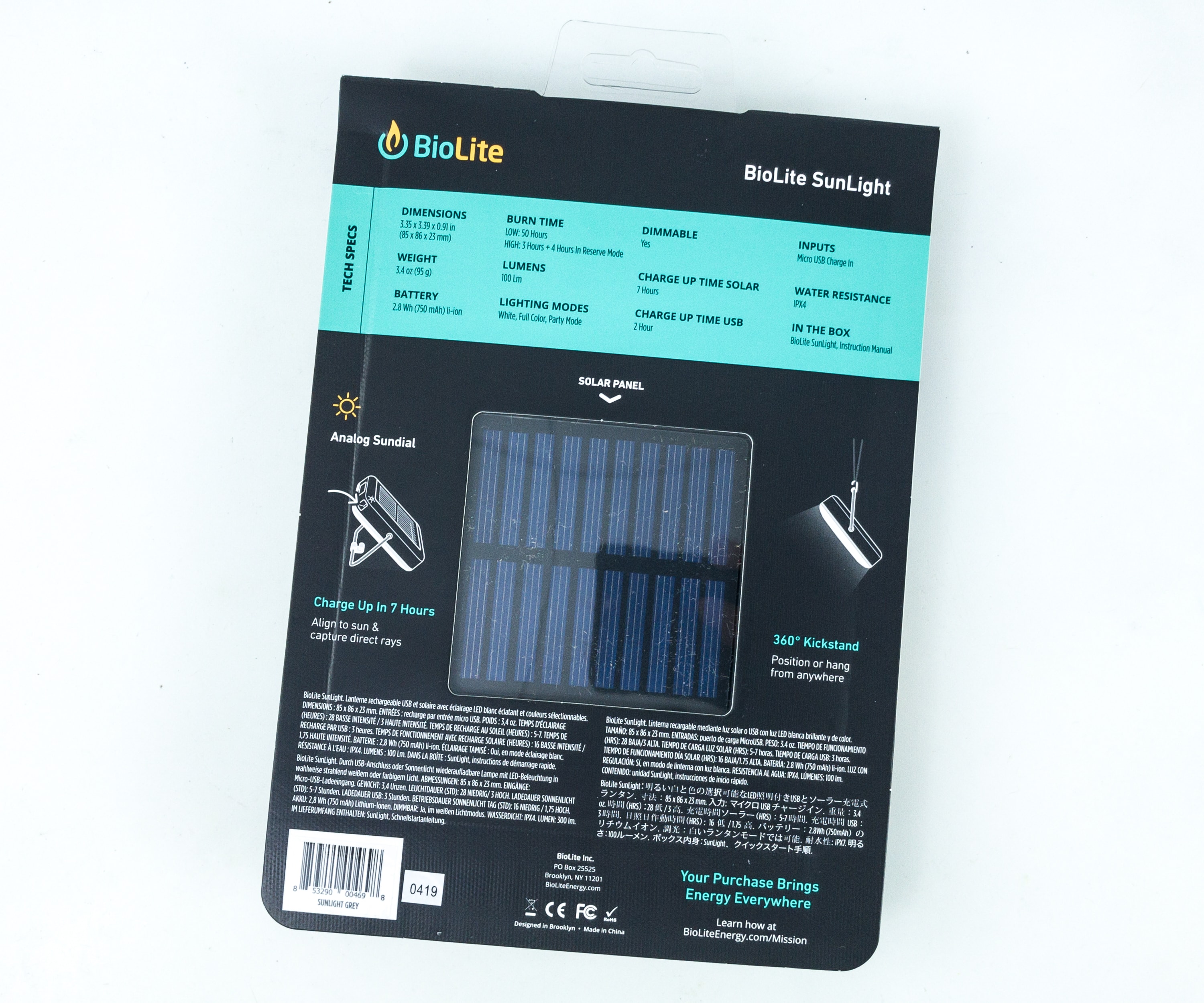 The back of the container features all the information you need to know about the product such as tech specs, parts, and directions for use.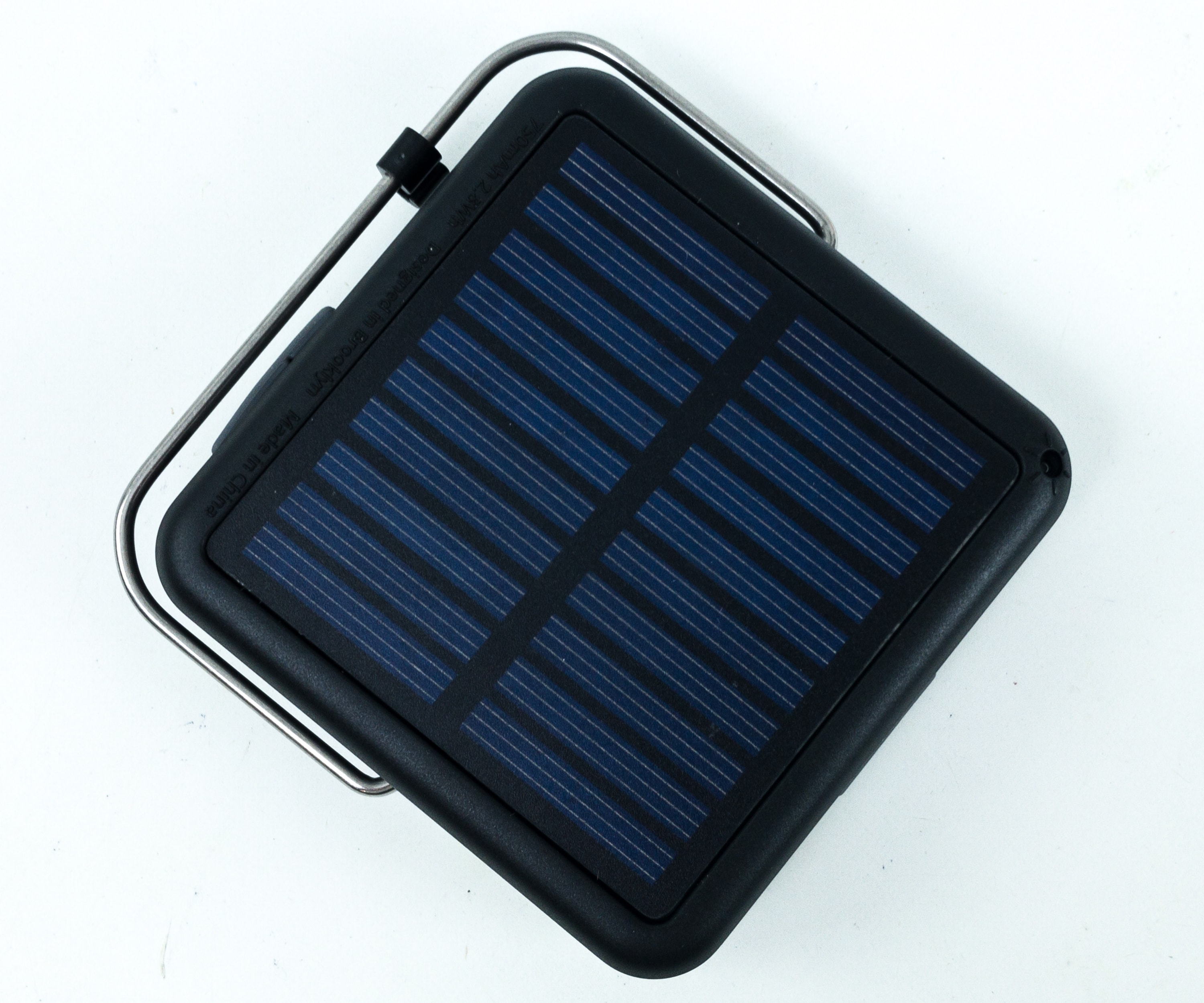 The back of the lamp features a full-size solar panel that can provide up to 50 hours of dimmable light on low and 4 hours running time on high mode light.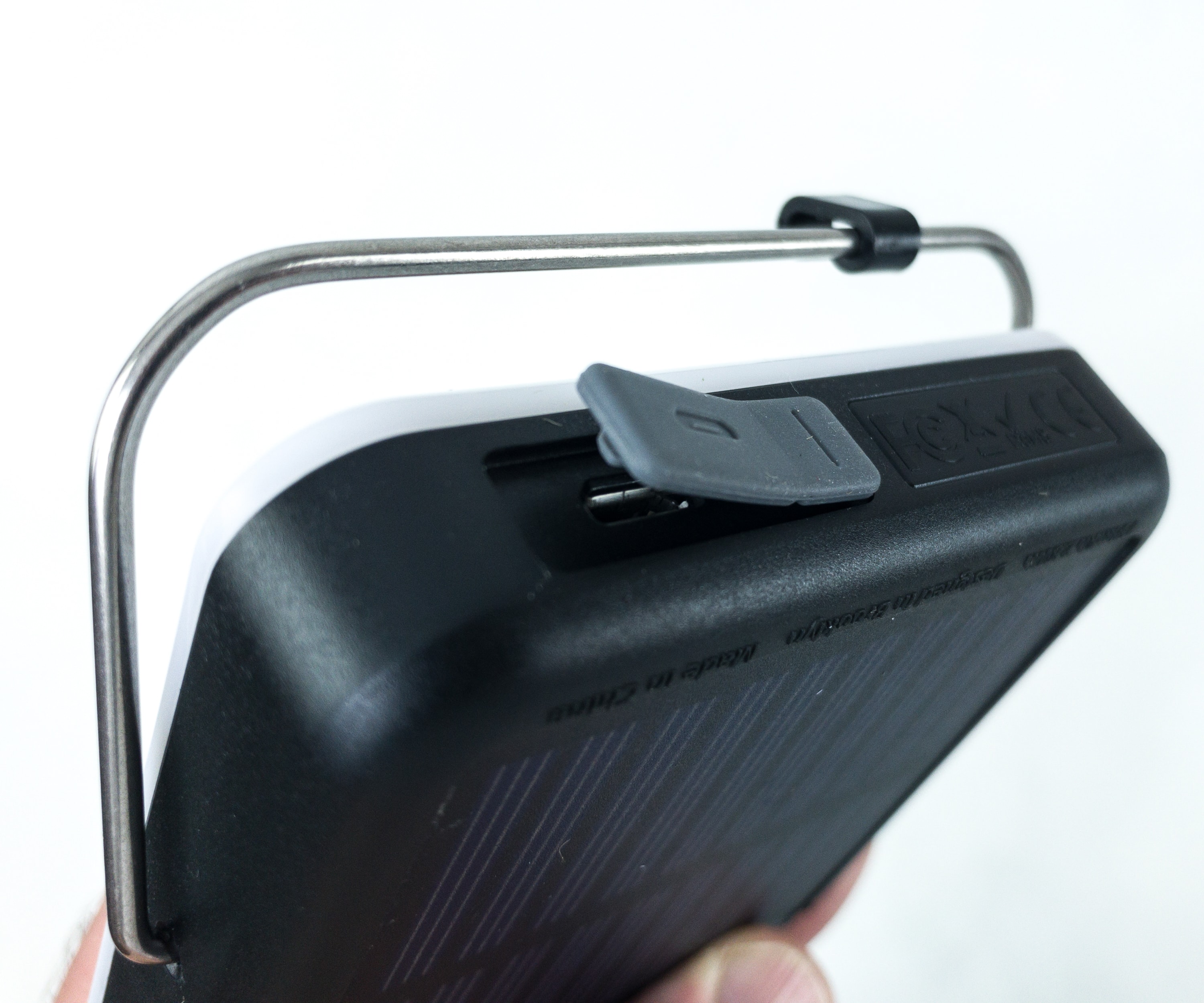 It also comes with a USB-port, where you can charge quickly charge your lamp in-case there's no sunlight available.
This lamp is so handy and very portable too. You can place it anywhere and anytime with its 360-degree kickstand that can be used to hang, stand, or hold the light.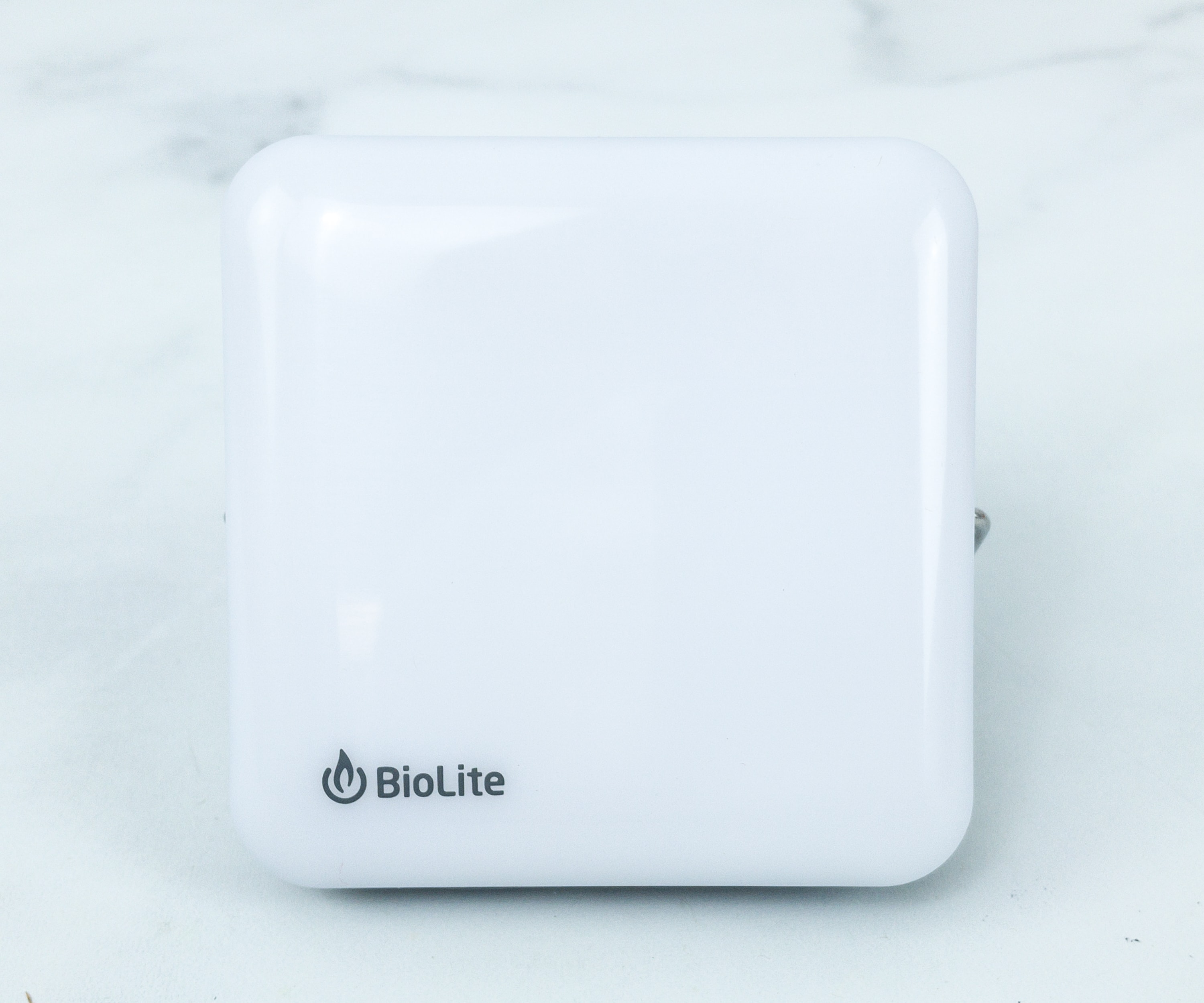 The BioLite lamp is made with durable plastic housing. It doesn't pop or deflate like any other solar lights.

You can switch between the full RGB color spectrum light colors, including red night vision, to set the mood at any campsite or backyard

This lamp is so versatile, you can easily set the mode in a variety of ways like white, full color, or auto-cycle all colors for the party-mode.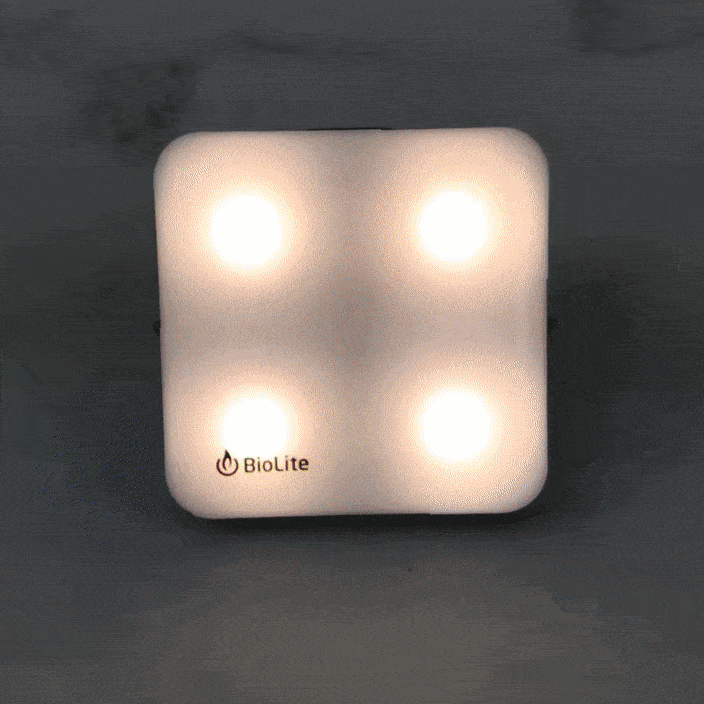 Camping trips will never be so dull and dark again with this amazing portable lamp!

EcoXGear EcoXCharge Clip ($19.99) This is a multi-functional outdoor gear that works as a durable baggage clip and functions as a power bank as well!

This gear has a 2,200 mAh battery with 5 volts and 1 ampere capacity.

The kit includes a USB connector and a black EcoXClip gear.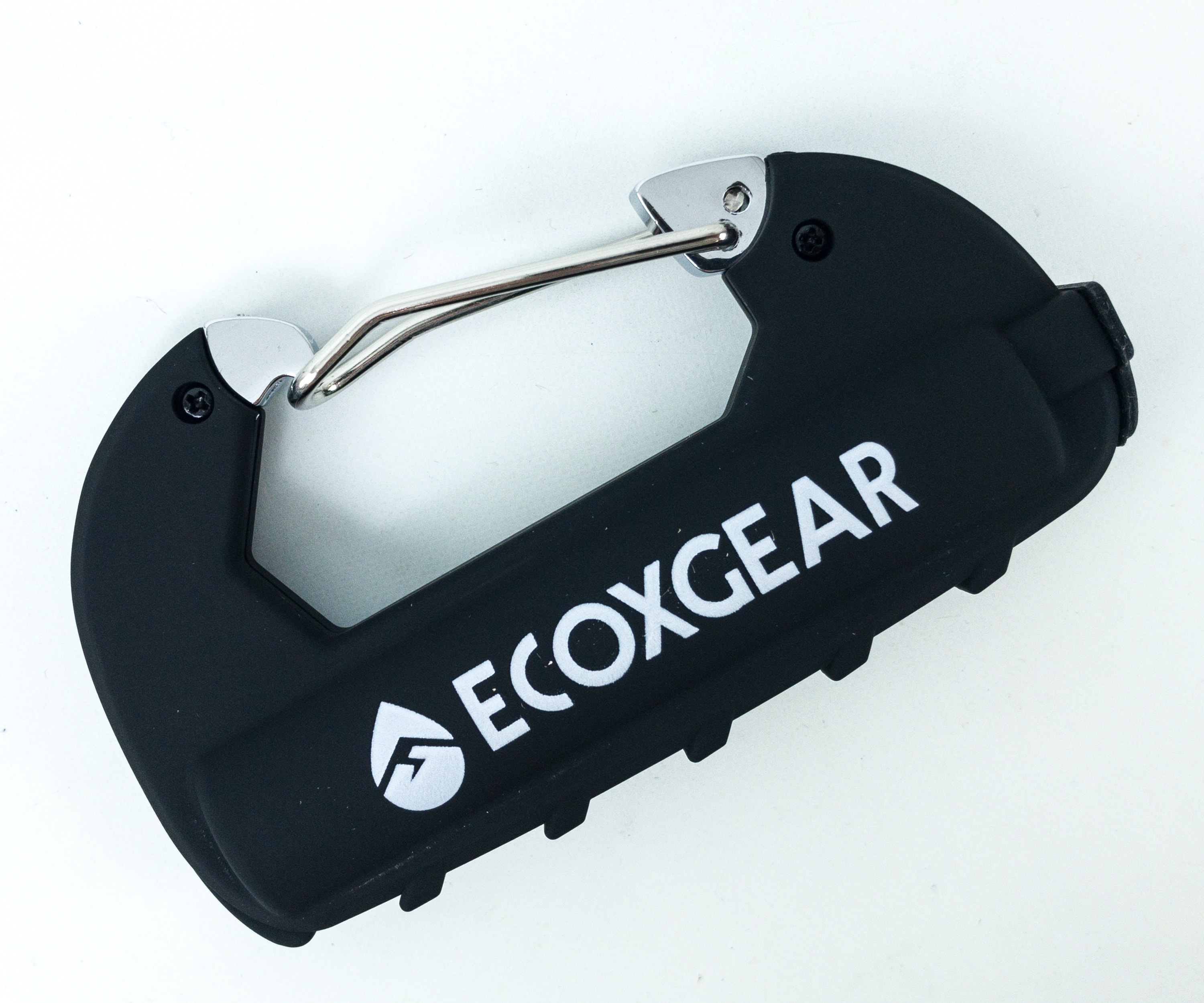 EcoXClip is thick and durable. It's even covered with non-slip coating for easy handling.

Printed on the other side of the clip is its battery, and input and output voltage capacity.
The USB port is located on the topmost part of the clip. All you just need to do is clip your gears on your bag and charge your gadgets while on-the-go!
ScoutBox is such a reliable outdoor subscription! They always make sure that you have new tools and gadgets to make sure your outdoor adventures are fun and safe. This month's box is once again filled with high-quality outdoor items. The lamp and the clip were both magnificent and innovative, but the one that I love the most is the sitting cushion. All in all, I loved this month's curation of outdoor items and I'm certainly looking forward to more useful ones in my next box!
What do you think of this month's box?