Scentbird For Men is a monthly cologne and Eau de parfum subscription. Each month, you get a thirty-day supply of your chosen cologne in a deluxe-size sprayer. 
DEAL: Get your second month free when you use this link!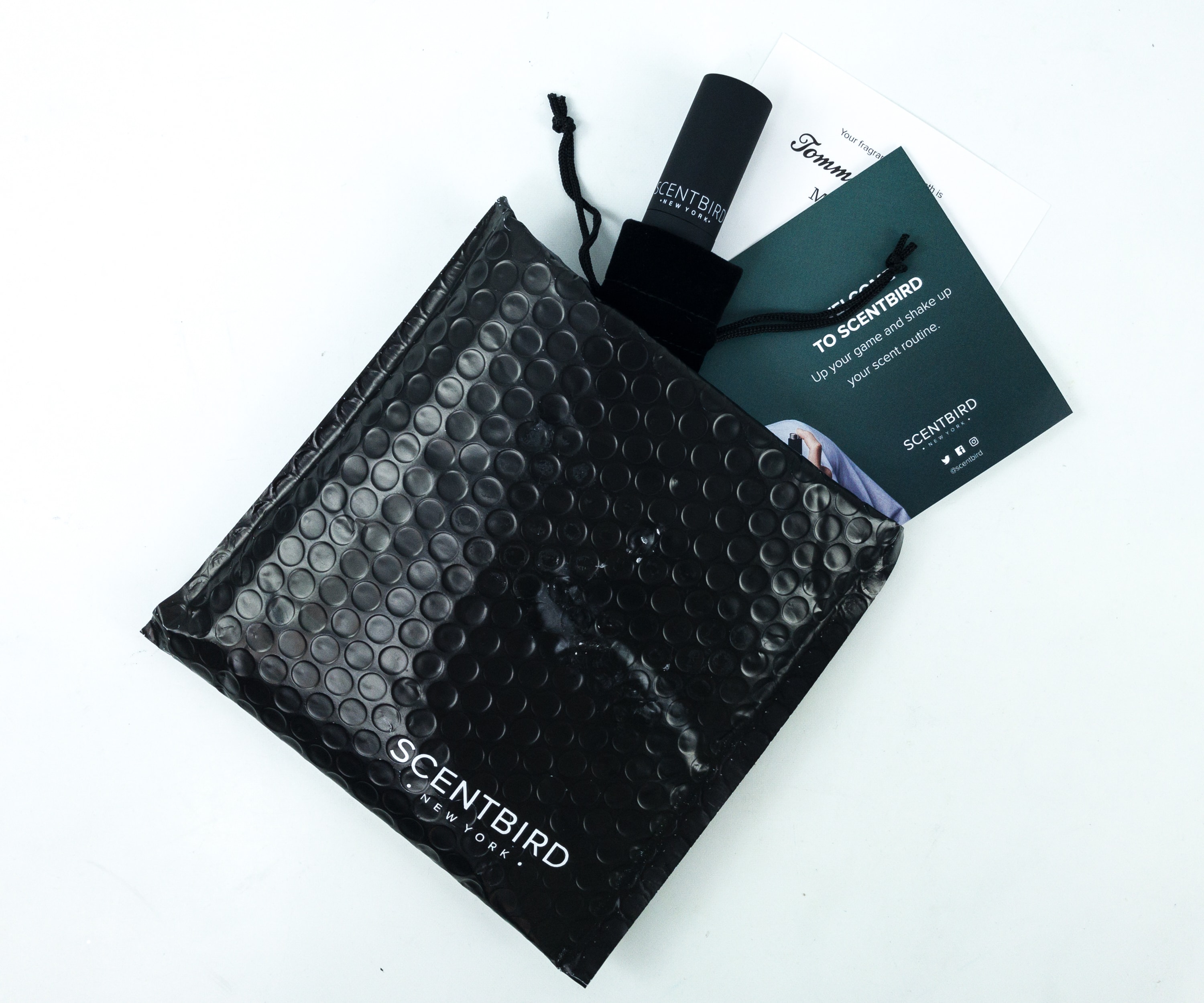 When you join you fill out a profile – including three of your favorite designer fragrances – then you make a wishlist of colognes you'd like to try. Your first month includes a metal tube sprayer case to hold your current cologne sprayer. You can add extra cases to an existing subscription for $12.95. For subsequent months, the cologne vial is packed in a cardboard tube.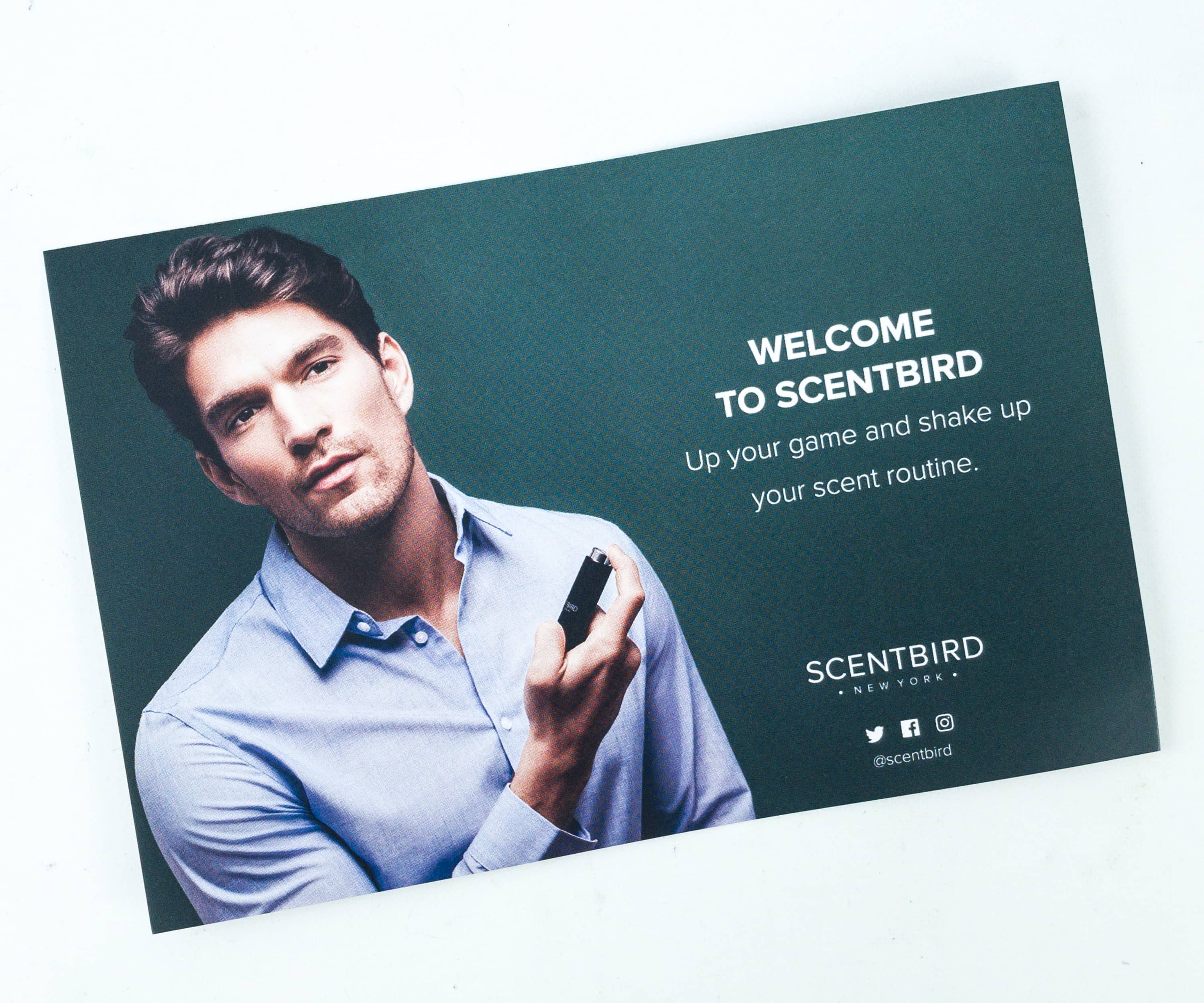 Scentbird decants the cologne from the manufacturer's bottle to an 8 ml glass vial with a pump sprayer. The colognes are 100% authentic, and you save a lot of money because of the repackaging and single-month portioning. Simply put, this is cheaper than a full-size bottle, and a good way to try out cologne and find out what suits your taste. You can buy an additional tube for each new month's fragrance, use the vial without an outer case, or swap out the glass cologne vial and use the first month's metal tube over and over again — whatever works best for you.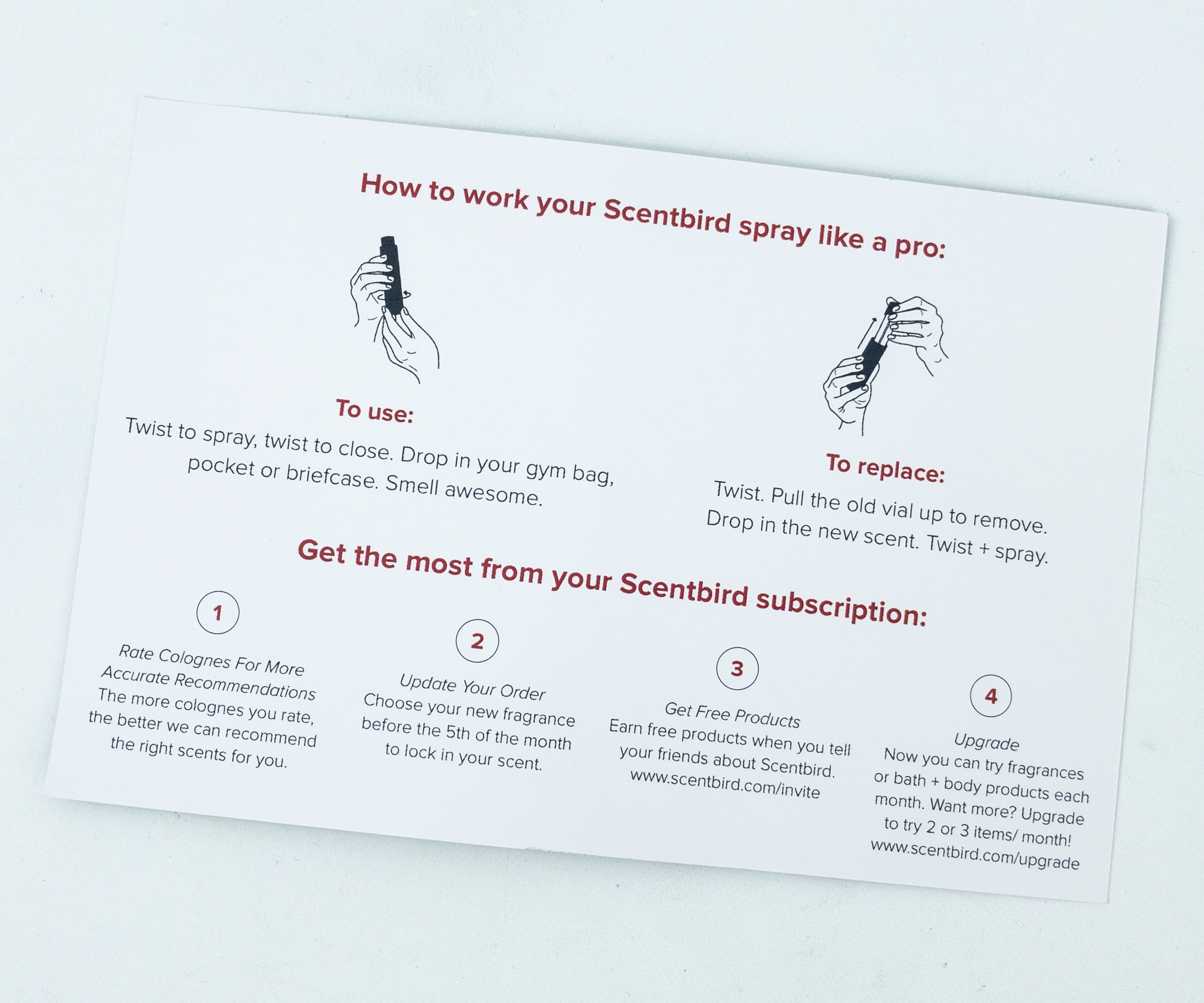 The flip side of the card reminds you how to use your sprayers and set up your queue to keep your favorites fragrances coming. You can manage your scent queue online and rate colognes you've tried to get better-tailored recommendations.
Everything inside my pack!
My July 2019 scent is Tommy Bahama Maritime Journey!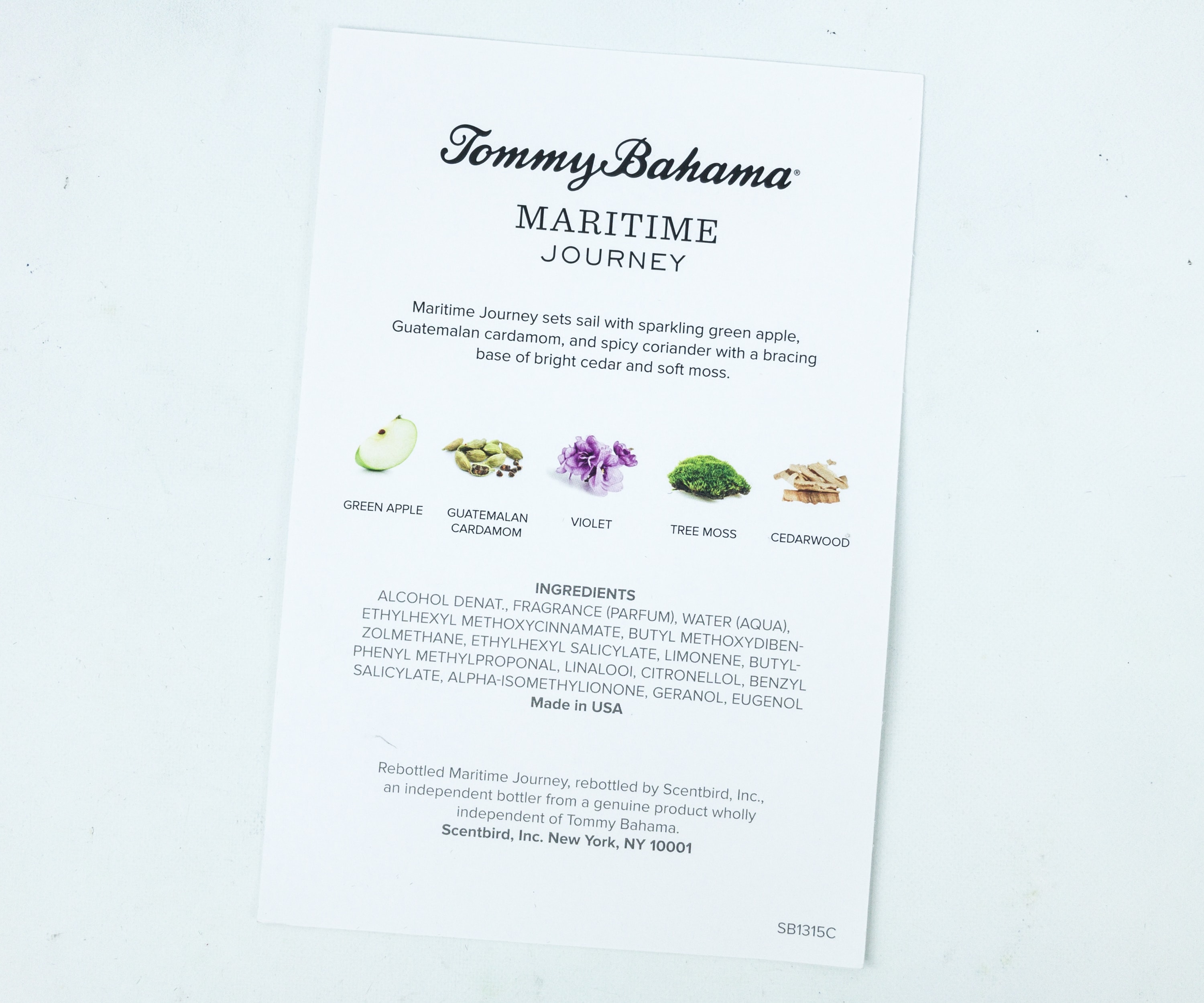 The back of the card includes the lists of all the ingredients used and provides a detailed description of the featured perfume's scent notes.
As always, the cologne arrives in a very light and handy container. It's travel-ready even after just being removed from its pouch case, making it the perfect cologne on-the-go!
The container is also simple and neat, and the top features the logo of Scent Bird New York!
Maritime Journey by Tommy Bahama – This month's featured perfume fascinates me with its invigorating blend of sea breeze and energizing power of the waves. It produces crisp freshness and a fantastic, unique scent!
This perfume also comes with notes of sparkling green apple, Guatemalan cardamom, and a fresh clean hit of lavender and wild orchids that blends really well with spicy coriander notes.
It's the ideal cologne to use this summer, as it provides a revitalizing feel and a fresh, aromatic scent for every adventure.
Picking out a cologne in an actual store is hard and really time-consuming, so ScentBird saves me a lot of time and money. This month's featured cologne is something I'd definitely wear every day. It's a sophisticated scent that perfectly matches my style. If you love wearing classy perfume that will suit your lifestyle, then this is definitely the subscription to try!
Have you tried ScentBird?