Scentbird is a monthly perfume and fragrance decanting subscription, although you can now subscribe and receive makeup, skincare, body care, and even candles! With Scentbird, you get a thirty-day supply of perfume every month – Scentbird takes authentic perfumes and decants them into travel sprayers. There are over 450 fragrances to choose from and Scentbird adds new ones every month! You can save when you purchase a multi-month subscription, or even arrange to receive perfume every other month. 
Scentbird is about the fun and magic of fragrance. We designed Scentbird for the pickiest girl- or boy- to let you date luxury perfumes before marrying them.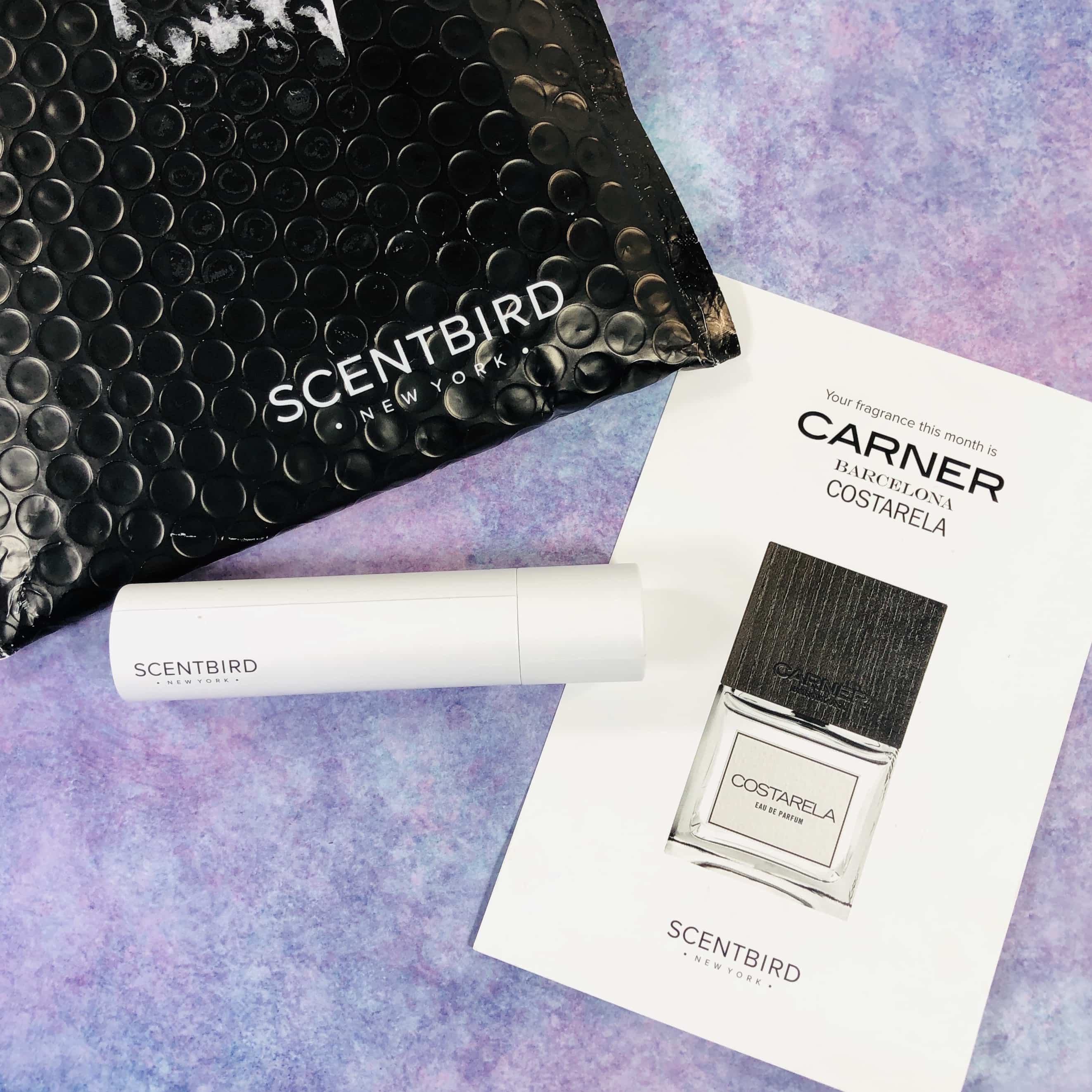 Everything in my box! You can go with the scent of the month, which for September will be Illuminare Vince Camuto, or fill up your queue with scents that sound interesting to you.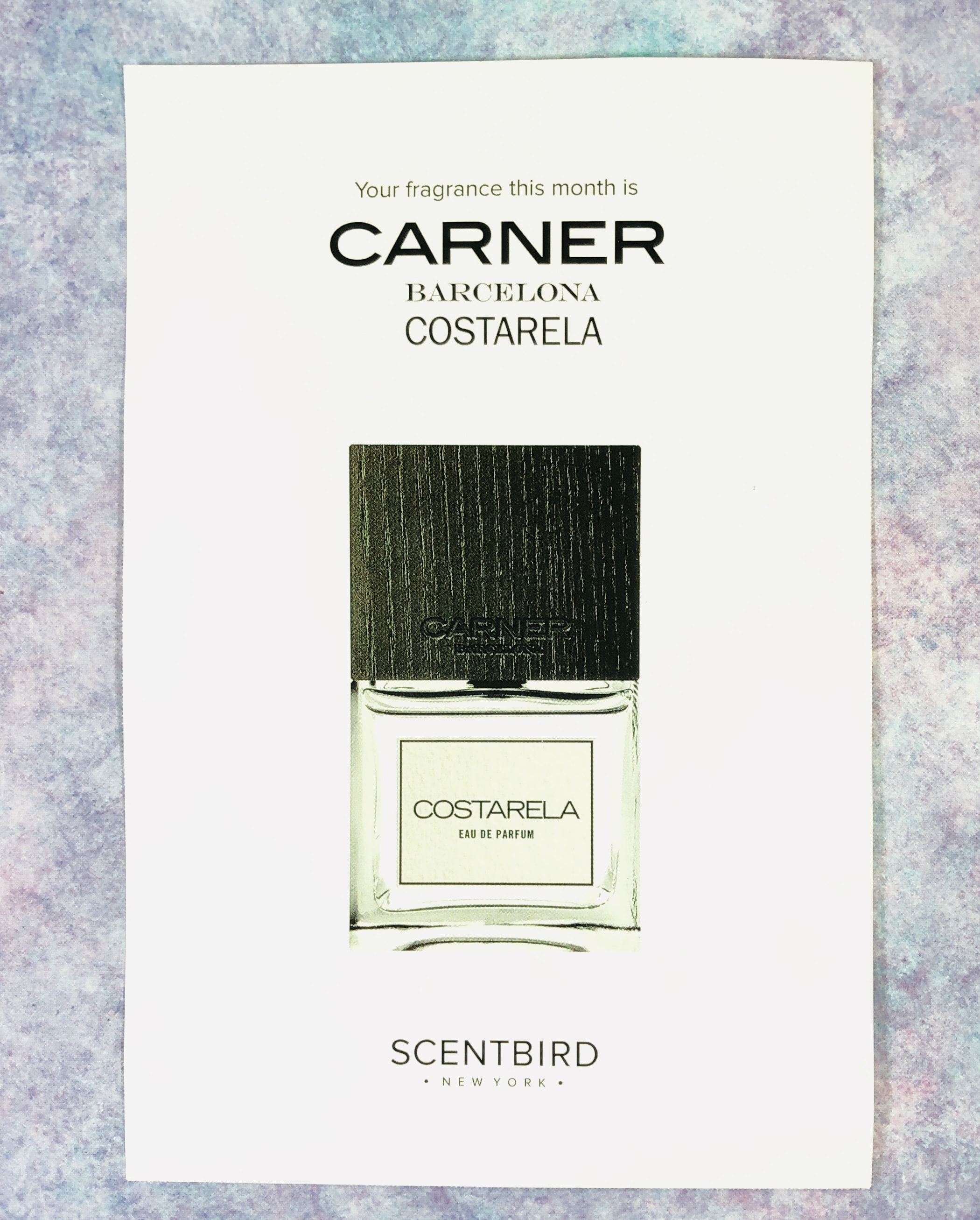 I received a card with a picture of my chosen scent.
Fragrance notes and ingredients were listed on the back of the card.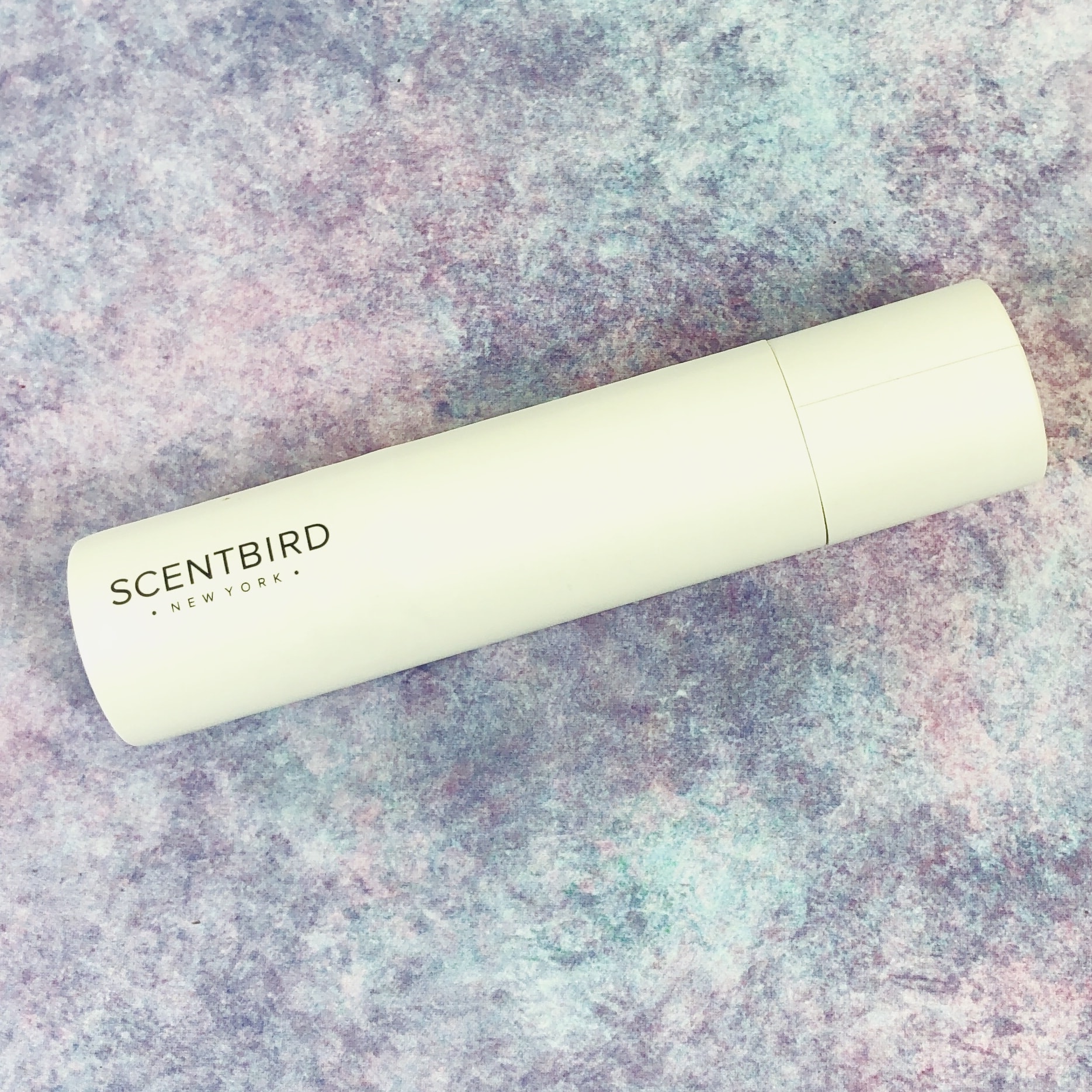 My fragrance vial came in a cardboard box to keep it safe during shipping.
Carner Barcelona Costarela ($132.26 for 100ml on Amazon, find it here) I went with an unfamiliar brand and chose this because it promised the smell of the Mediterranean Sea, and although I've never been I did like the promise of ambroxan, amber, and sea water.
I chose this scent based on the fragrance notes but I also liked that other Scentbirdies had stated this is a woody, clean scent that is perfect for summer. When you hover over the different areas you can see what others thought of the scent, and you can even get recommendations for similar scents based on the designer or perfume notes.
I was not a fan of this scent! I thought it was odd, maybe it was too similar to Earl Grey tea? I know bergamot is what gives that tea its flavor, and I also thought this smelled like actual tea. The ambroxan in this scent is not what I'm used to and I thought the scent reminded me of a bar of soap. My husband wasn't a fan but my oldest said she loved it so I'm glad it went to a good home. She said it smelled warm. Longevity and projection were both low for me.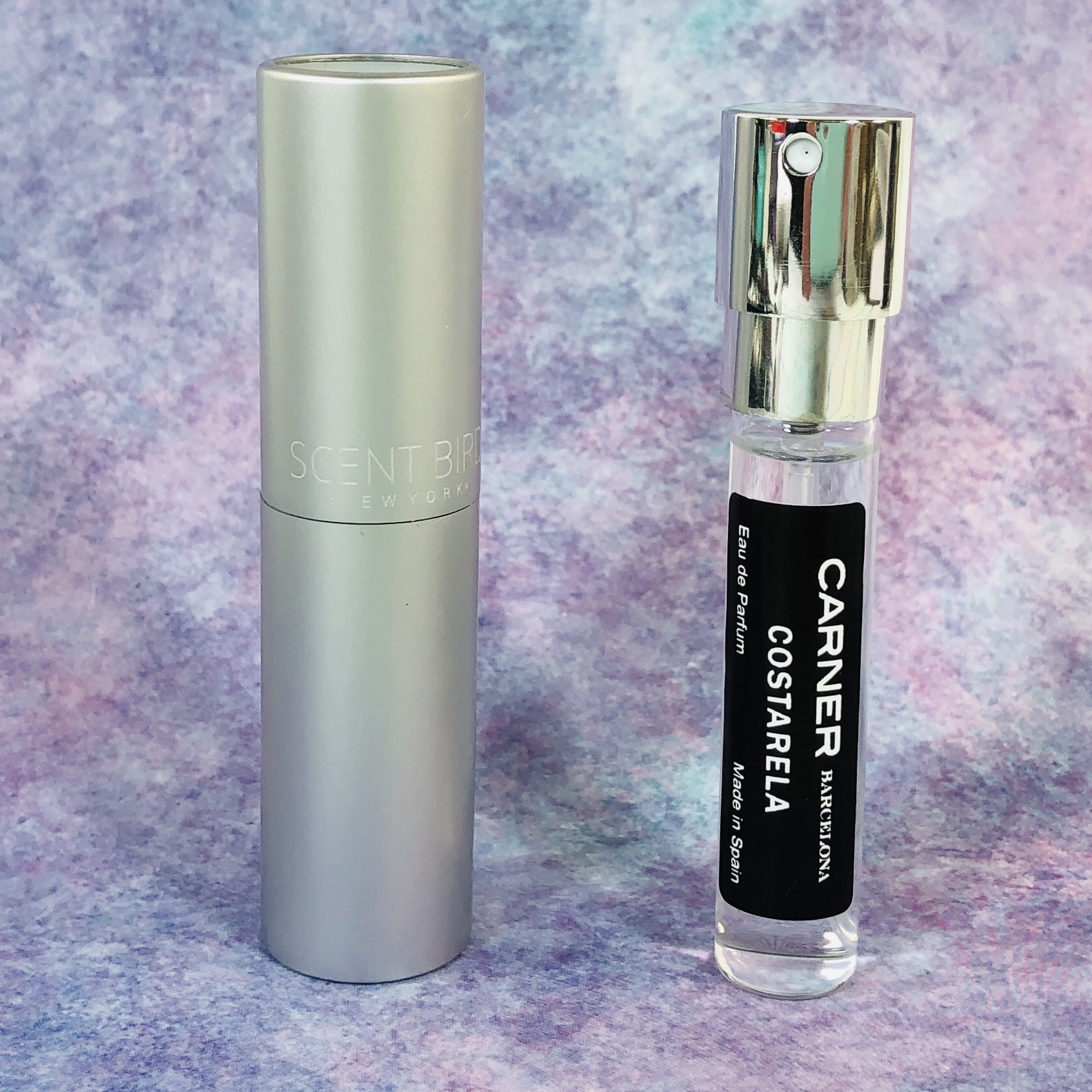 If you are a new subscriber then you will receive a case with your first order, plus a new case every so often. You can also order new cases in a variety of colors from the website.
Just place the vial in the holder…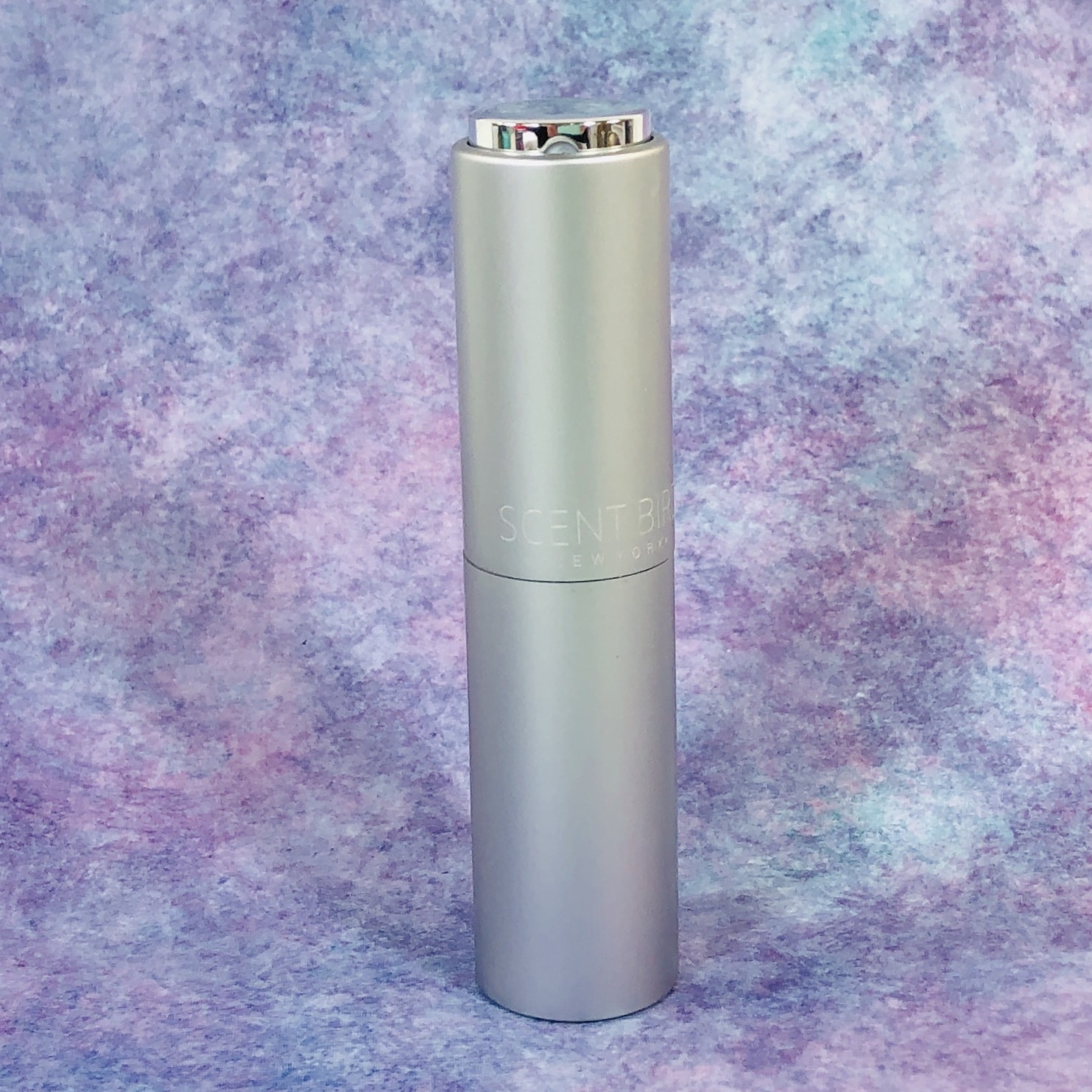 …and twist down until the nozzle is hidden. Then you can take it on the go.
Well, sometimes I pick a scent that sounds good on paper but doesn't really work out for me for some reason. That's the nice thing though about this subscription – I didn't spend a bunch of money on a full-sized bottle and I tried something new, which is always fun in itself. The value for this scent was around $10.58. You can order a la cart fragrances on the Scentbird website or try some of their other offerings such as skin care and makeup.
What's in your Scentbird queue? Let me know what scent you're wearing now in the comments!