PostBox by Postmark'd Studio is a monthly paper & stationery subscription. Every box costs $25 a month plus shipping and contains a variety of handcrafted greeting cards, postcards, stamps, and other stationery items. There's a new theme to look forward to every month, and they even send random gifts on some months, so you don't want to miss a box! Also, you can save on longer subscription plans!
DEAL: Get 40% off or $10 off your first box when you sign up for a 3-month subscription. Use the code HS404ME.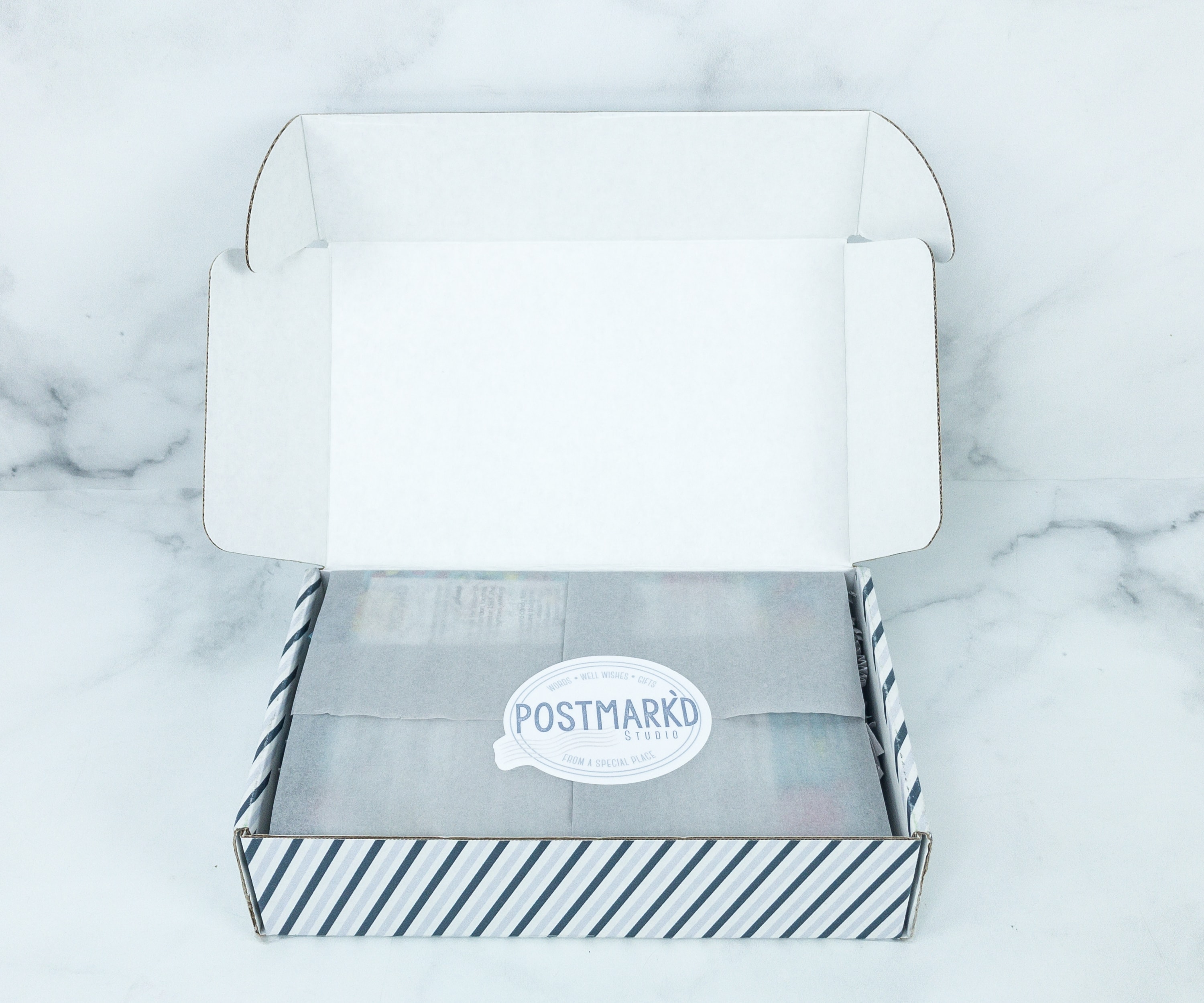 The items were neatly wrapped with a tissue paper and sealed with a sticker.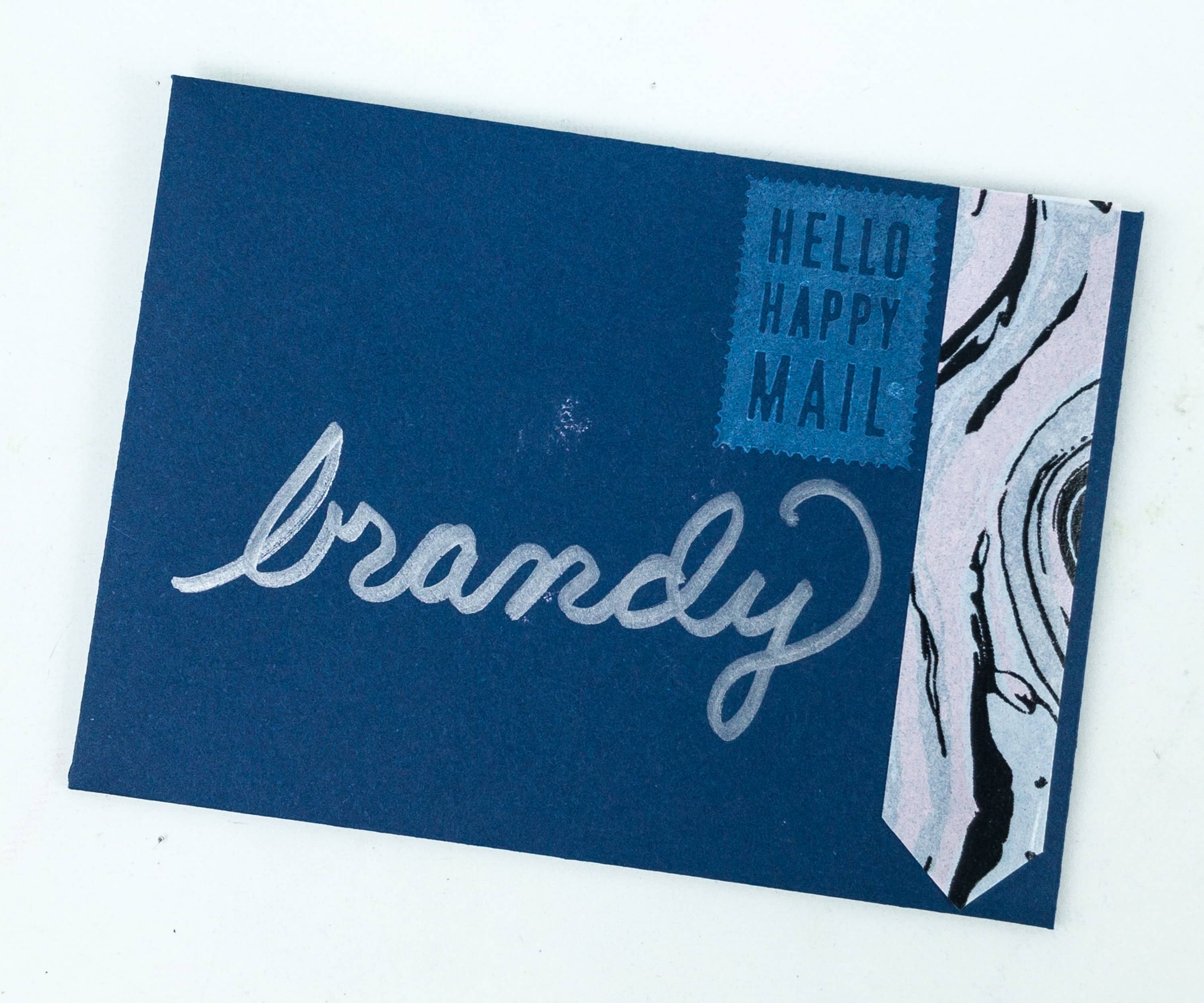 There's even a personalized envelope, making it feel like a friend sent this box!
The dark blue envelope also features a cute "snail mail" drawing on the flap.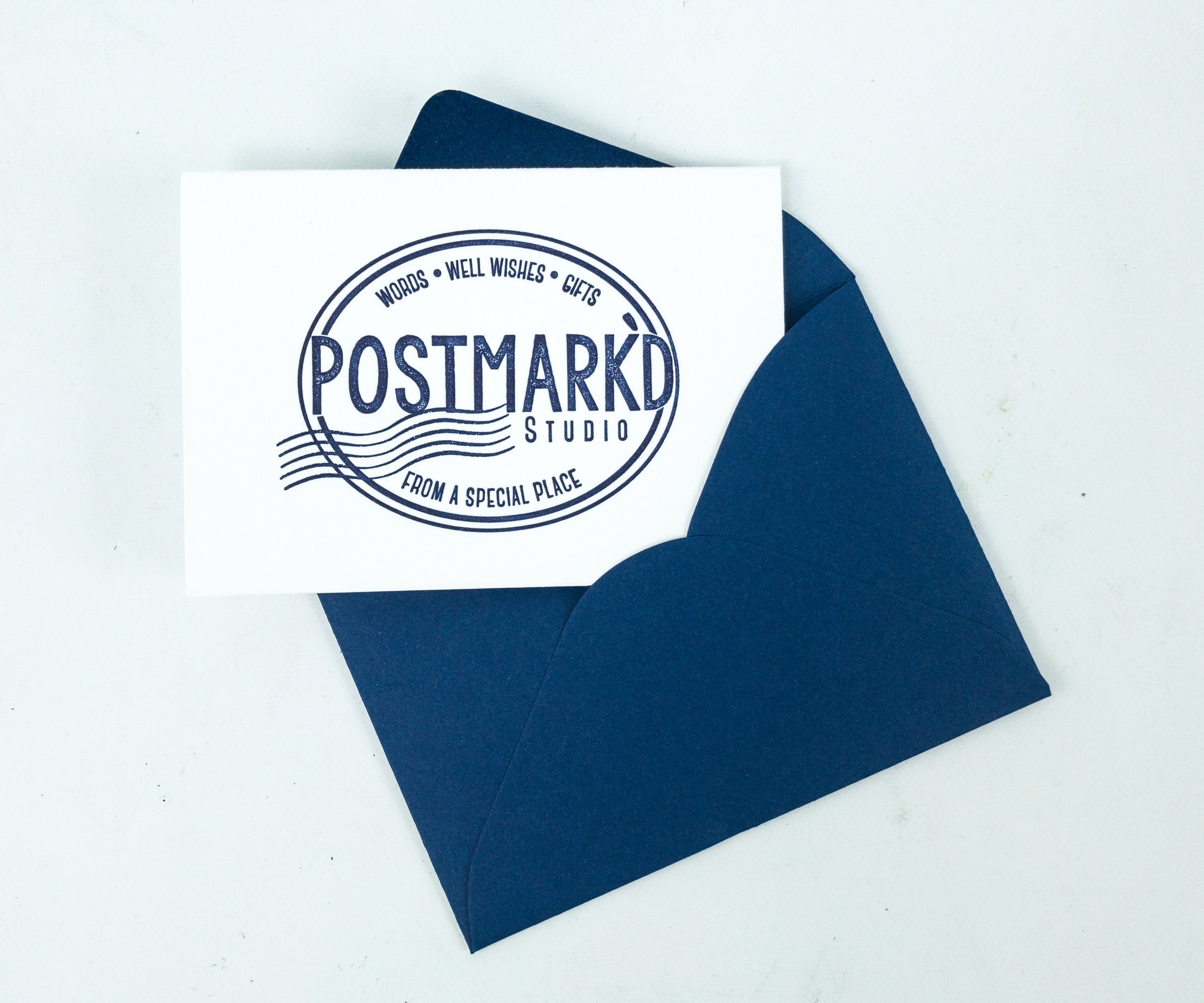 Inside it is a card from Postmark'd Studio!
On the other side is a sweet handwritten message from the curator!
The presentation is really pretty! There are gray squiggles that cushion everything, plus the stationery and cards were held together by a light blue ribbon!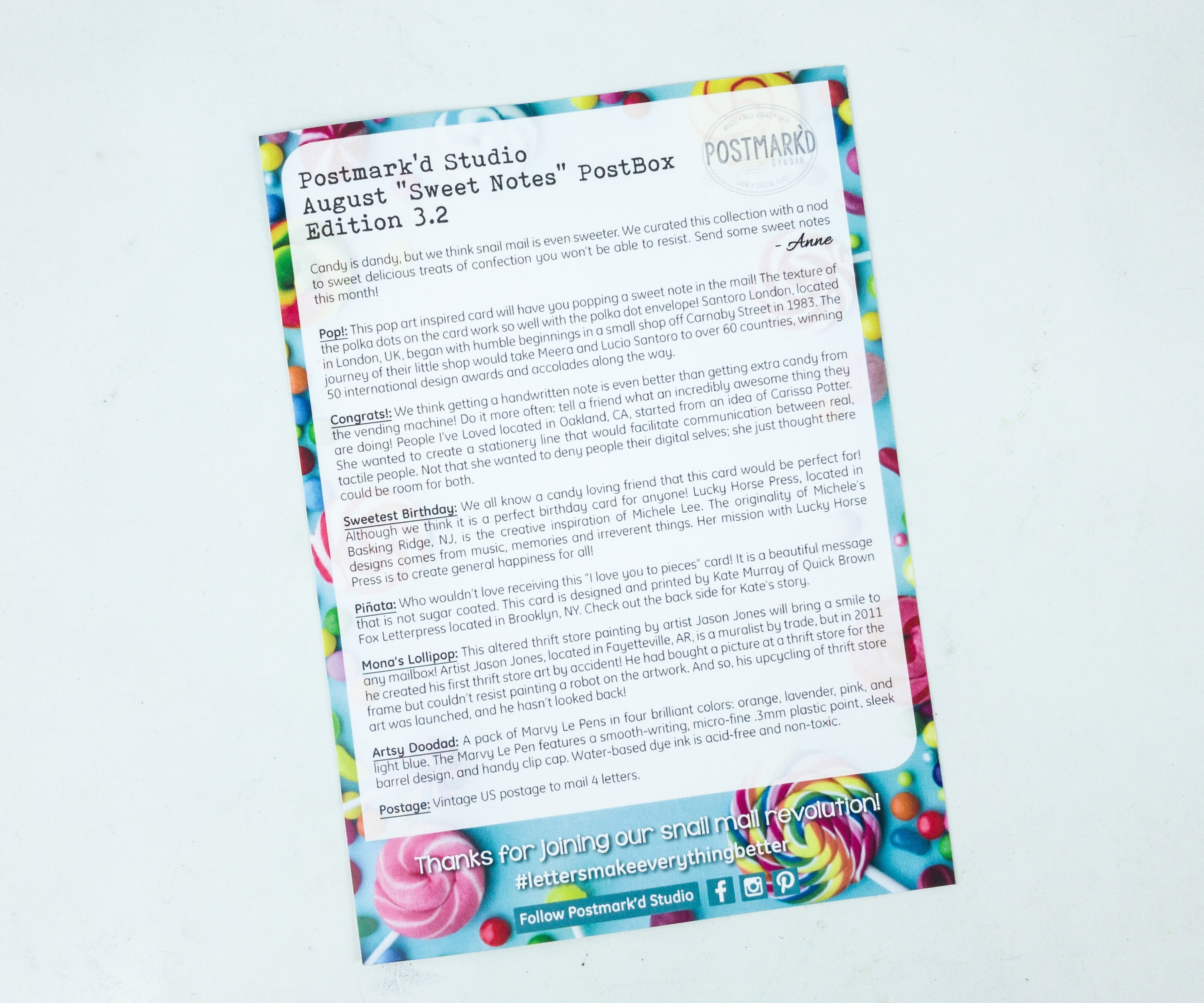 The information card lists all of the products in the box.
The back of the card includes information on one of the vendors from this month.
What a lovely bunch!
Every pack comes with a blank Postmark'd Studio postcard!
There's an ample space to write a message at the back.
Of course, they also included stamps so we can mail the cards right away!
The back of the card shows which combo of stamps adds up to enough to send a standard letter (55¢).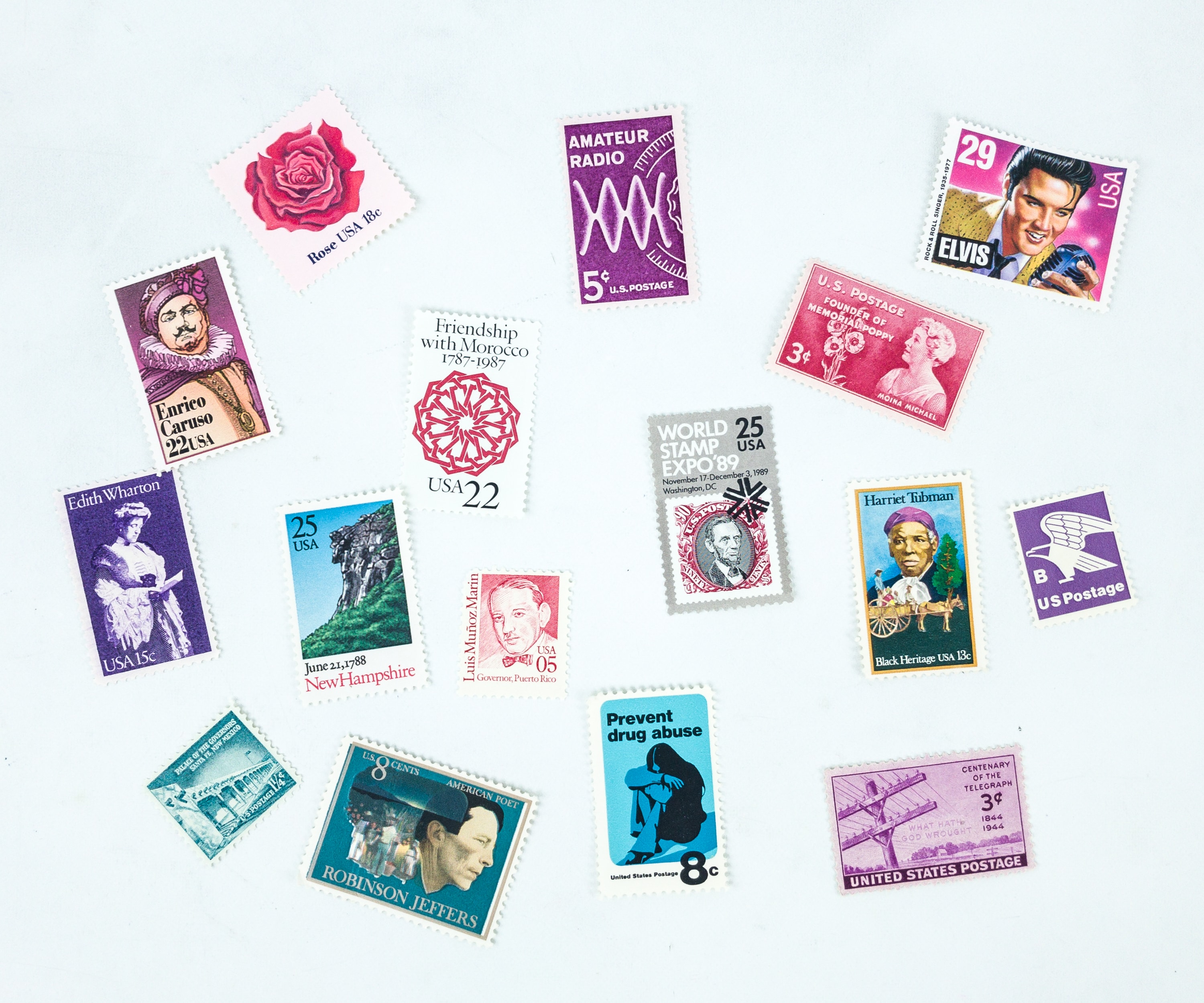 I'm loving these vintage stamps! They're going to give a save it forever vibe to my cards!
Everything in my box!
Candies. They threw in some classic candies, such as Starburst, Smarties, and Skittles!
Artsy Doodad. It's a set of four pens in vivid colors. They came in a plastic pouch.
I got the pens in blue, orange, pink, and purple. According to the packaging, they are acid-free and non-toxic.
All of them have a fine tip for clear and precise lines. These pens are also smear-resistant!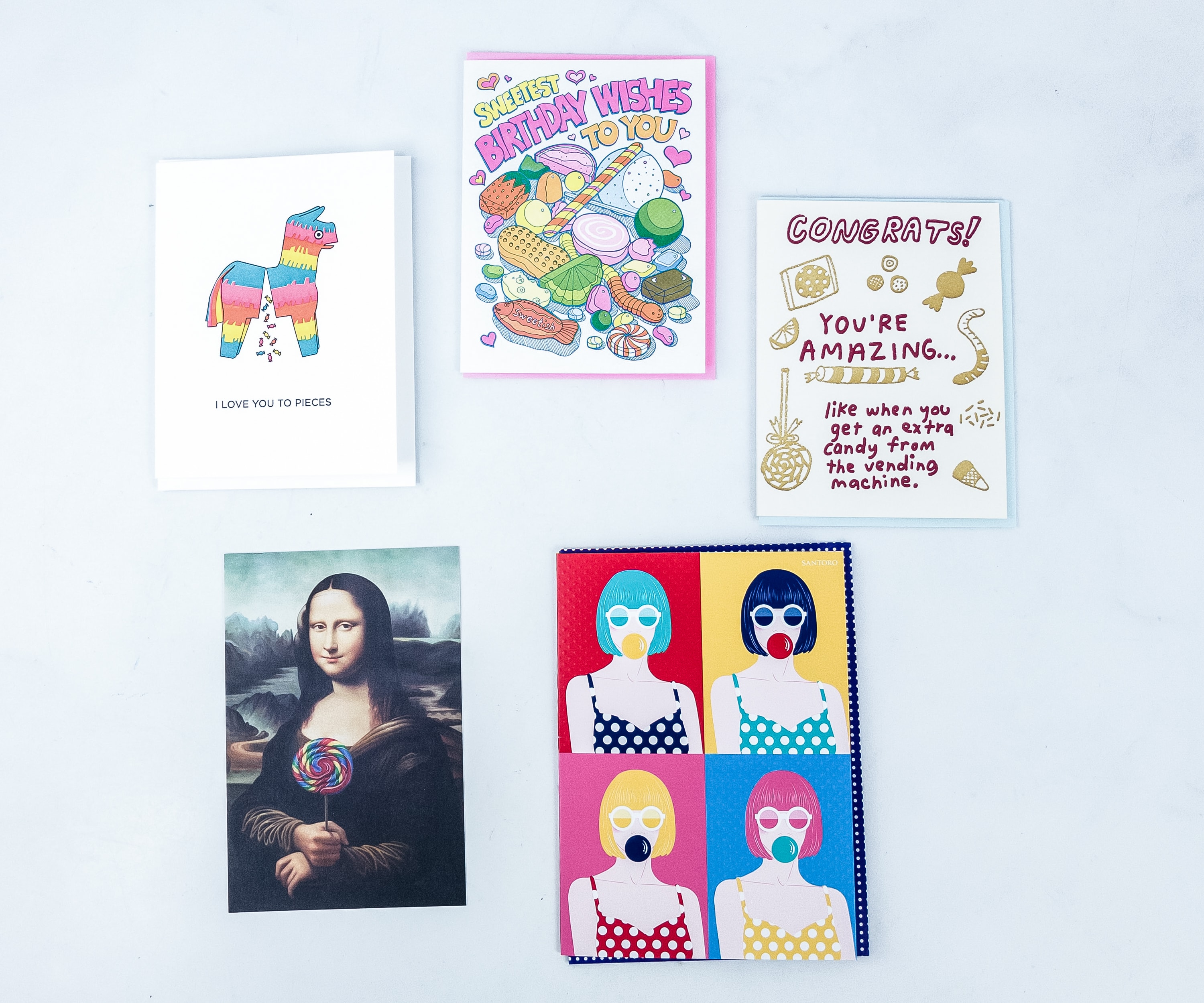 This month, I got 4 greeting cards and 1 postcard!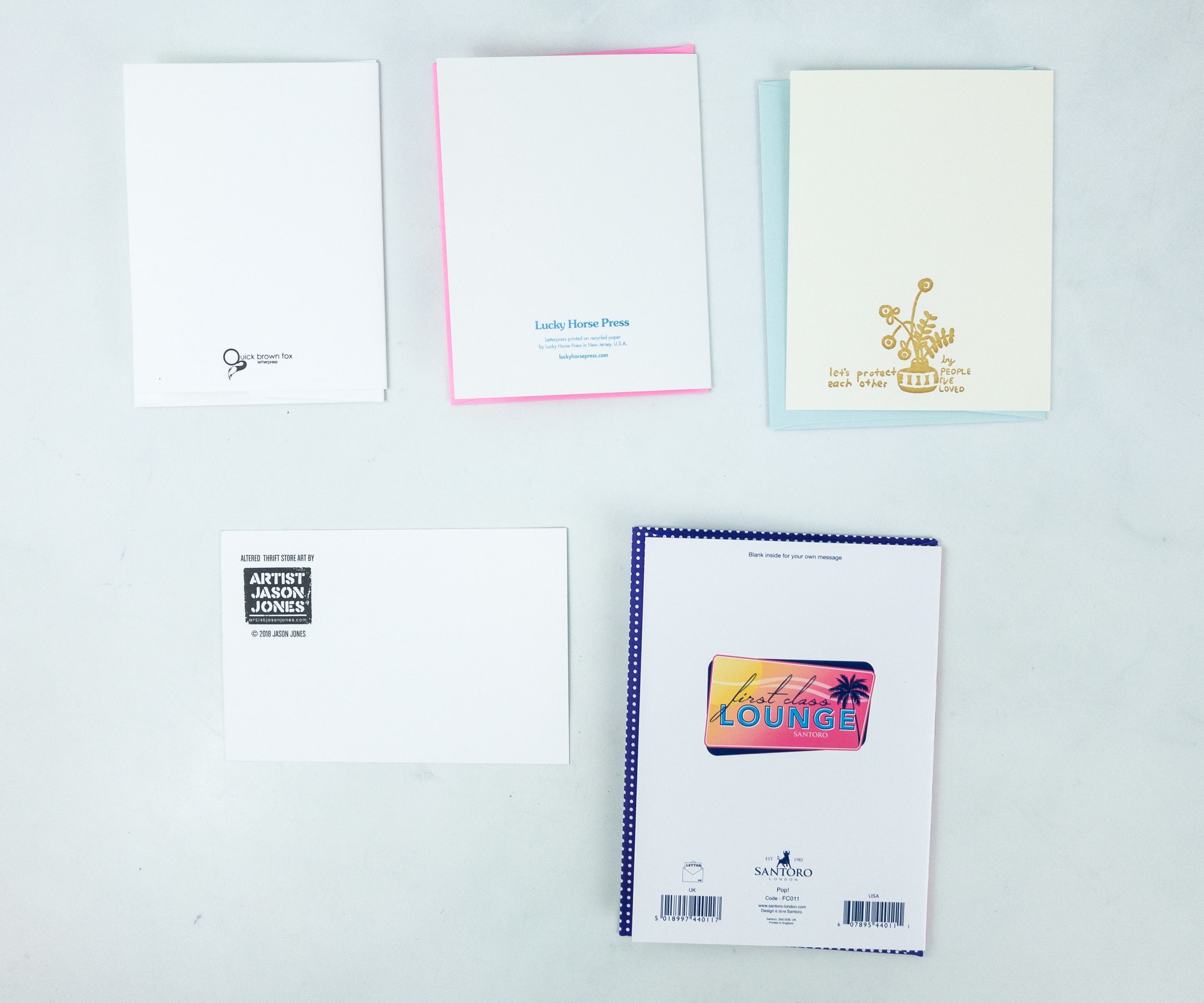 They came with envelopes, except for the postcard.
Mona's Lollipop Card. Here's Monalisa, holding a colorful lollipop! It's a fun twist to the classic image, and I'm sure this will bring a smile to one of my friends.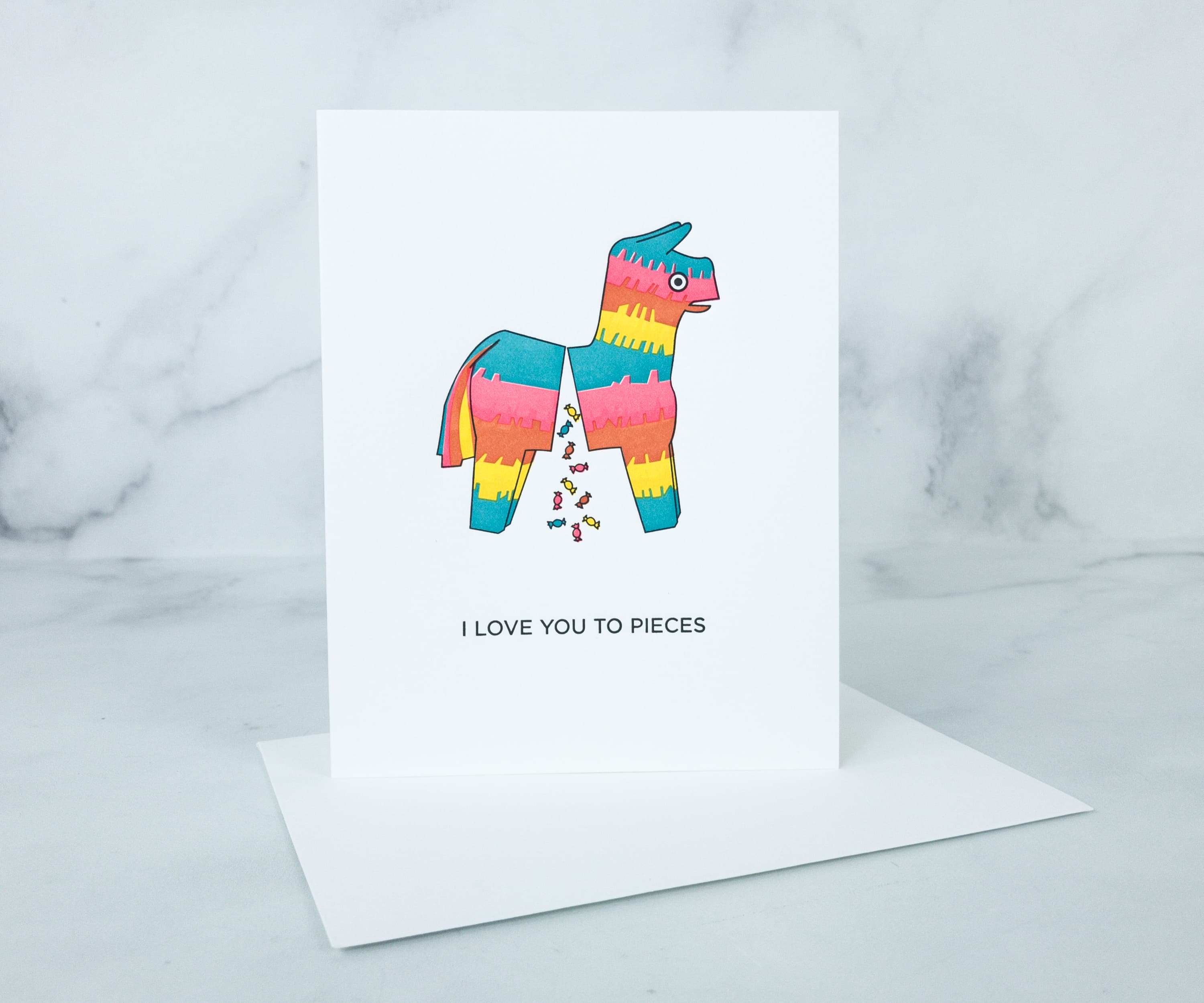 Quick Brown Fox Love You To Pieces Card. The first card features a colorful piñata and text below that says "I love you to pieces." I love how simple yet witty it is. The card also comes with a plain white envelope.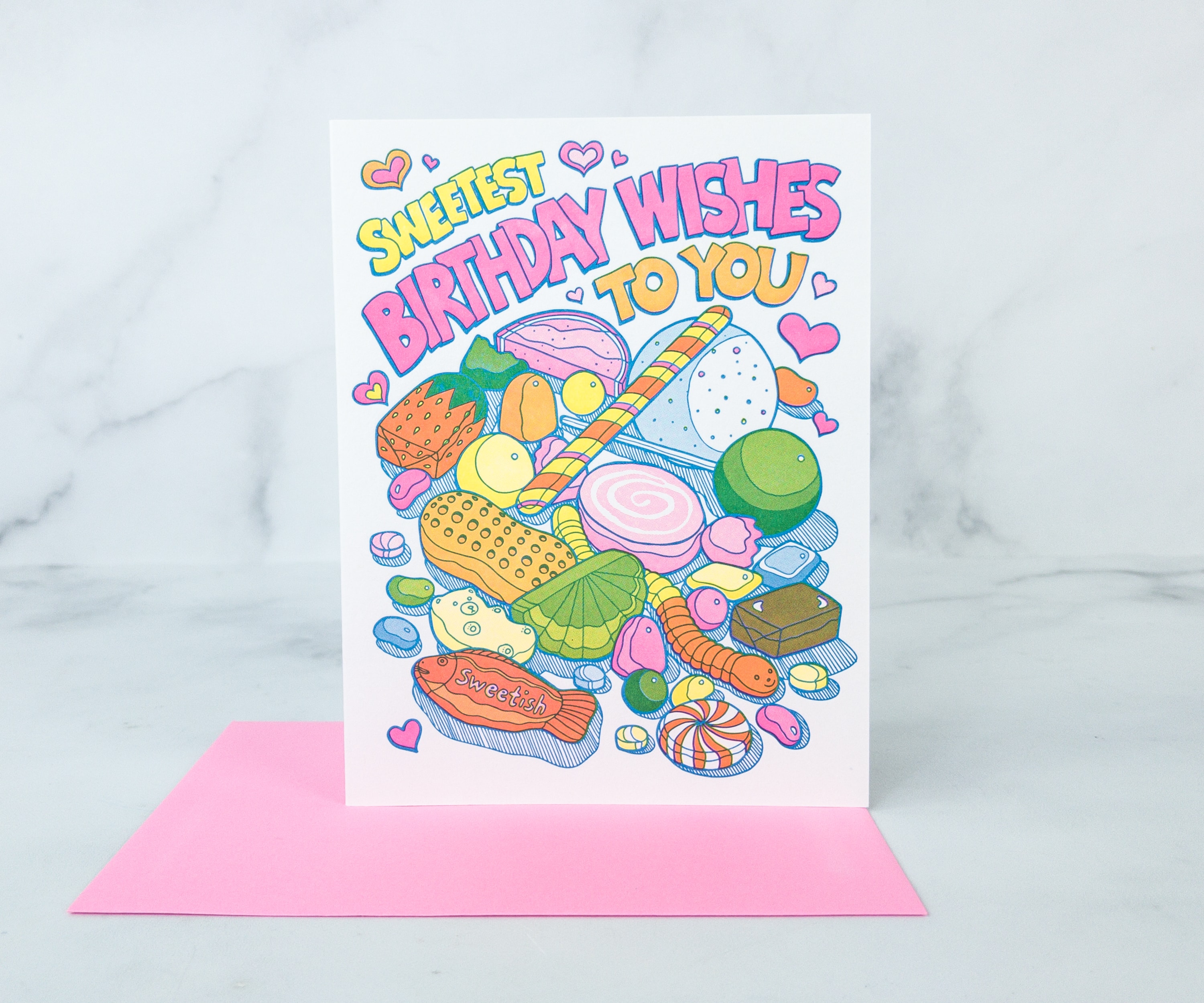 Sweetest Birthday Wishes Card. The sweetest person deserves the sweetest birthday card like this one. It features a colorful illustration of various sweet treats, like candies and gummies! The pink envelope matches it well.
You're Amazing Greeting Card. If you know someone who needs cheering up, this is a perfect way to do so. The card has a fun and light message, and the gold foiled design certainly added to its charm. It came with a powder blue envelope.
Pop Art Greeting Card. This pop art card looks cool! It's a perfect "just because" card, matched with an equally awesome blue envelope with polka dots.
PostBox did a great job with this month's curation of fun and high-quality greeting cards with vintage postage. All I have to do after receiving these is to write and send them to loved ones. Aside from the cards, they even added colorful pens plus classic candies. If you think snail mail still rocks (I do!), this subscription is for you. The cards they send are always unique, and the extra stationery items always add to the excitement!
What did you think of this month's PostBox? Which card was your favorite?