Pop In A Box is a monthly Funko POP! vinyl figure subscription. Every month, you will receive the number of POP! figures you order (starting at $9.99 per POP!).
In all seriousness, they have a totally awesome and exhaustive Pop tracker that you should sign in to use if you have any sort of Pop collection (we have quite a few). Shipping is always a flat $4.99 but you can get as many as 12 POP!s a month.
You can block Pops from being sent, rate pops in their tracker, and if you track your collection with their tracker and subscribe you will not receive any dupes. They do give away figures randomly to subscribers.
DEAL: Save 20% on your first $20+ order! No coupon required, just use this link to subscribe.
When you sign up you can add POP!s to your collection, thumbs up and down (never get a thumbs down, more likely to get a thumbs up). Everything that you Thumbs Down will be blocked, and you can pull them back out if your tastes/fandoms change. Thumbs Up will place the Pops on your Wish List.
I do find it fun and easy to do the thumbs up & down a couple times a week, and I suggest filling out your collection and blocking any POP!s you hate and marking any POP!s you really want before actually subscribing.
Once you're signed up you'll get a new pops email whenever they add new pops to the shop – and then you'll know it's time to do thumbs up/down.
Everything in my box!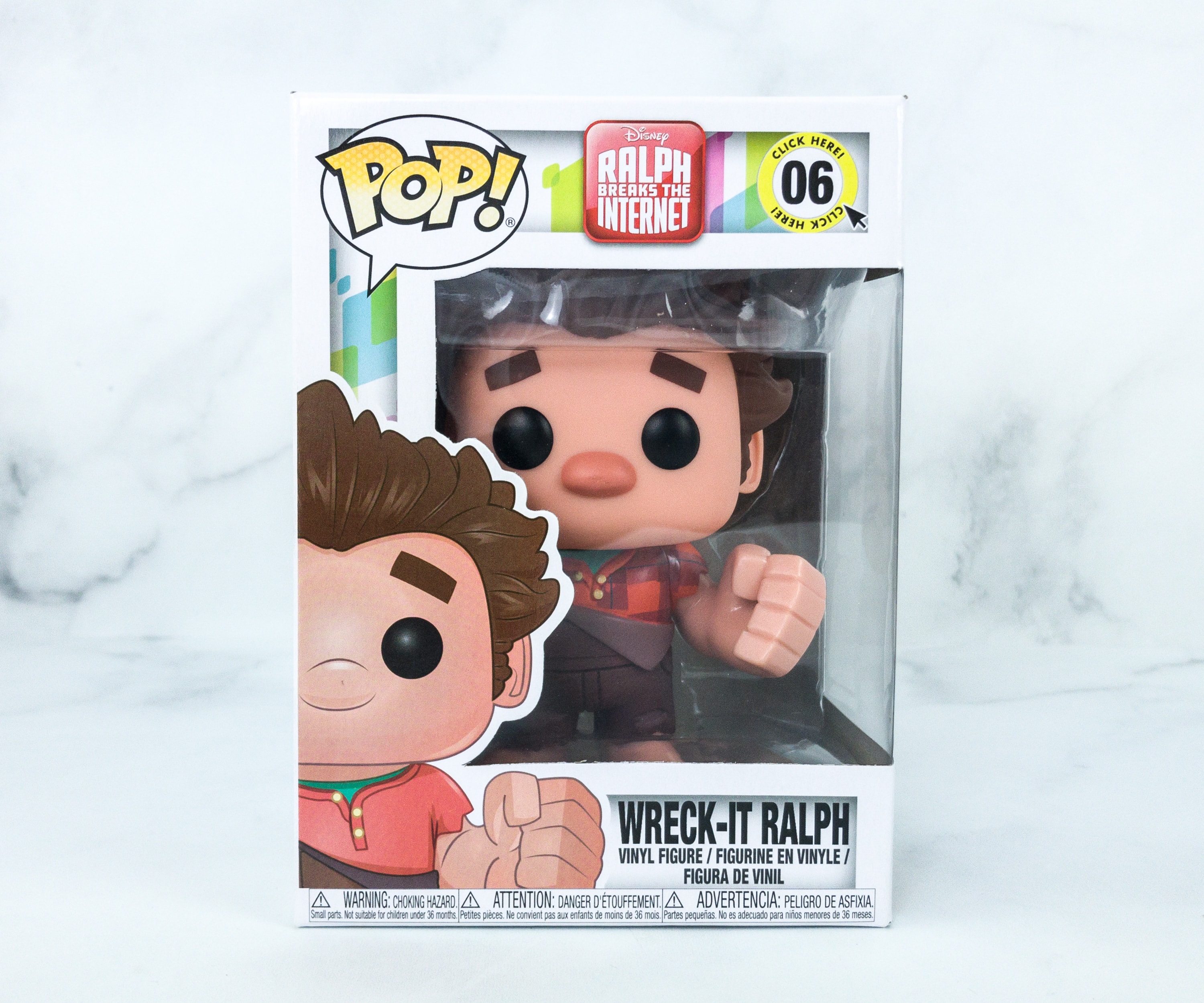 Funko Pop! Ralph Breaks The Internet #06 Wreck-It Ralph Vinyl Figure ($9.99) The first POP! in the box is Wreck-it Ralph, from the animated film of the same title, and its sequel, Ralph Breaks The Internet!
The other POP!s from this series include Vanellope, Shank, Yesss, Knowsmore, Fix-It Felix, Taffyta, and Fun Bun.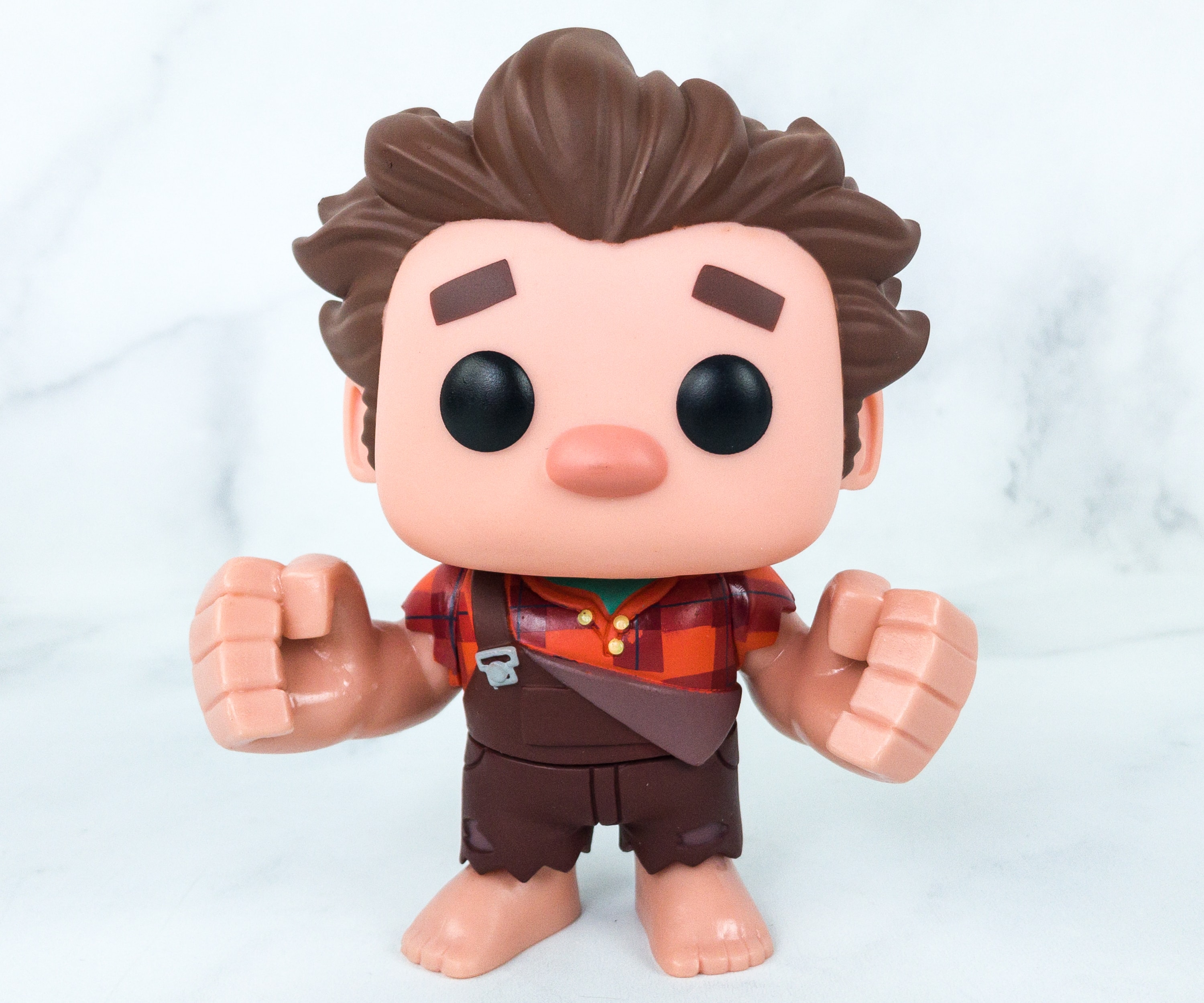 Ralph has the same look from both movies: big pink nose, big fists and feet, thick brows, and the same clothes!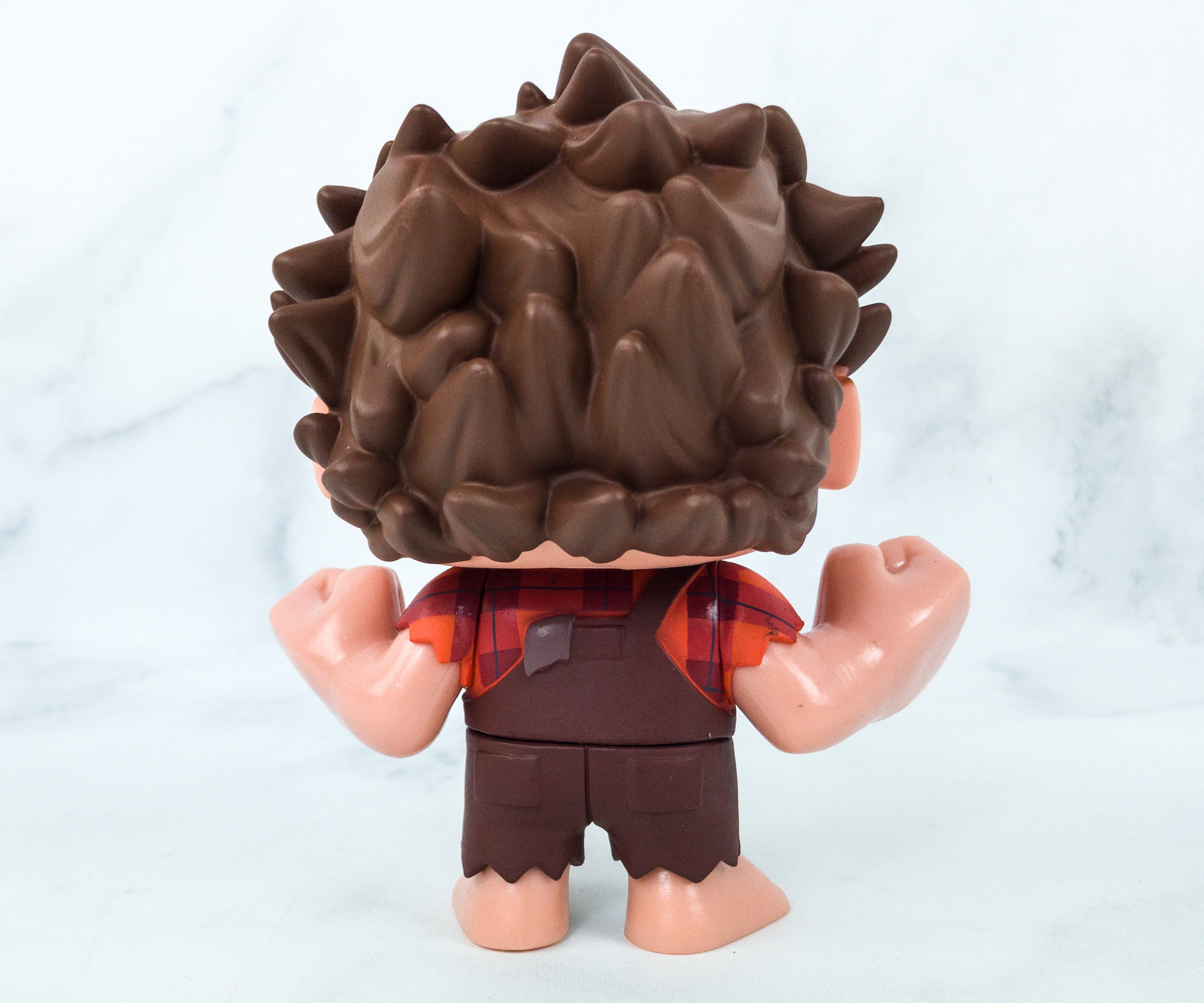 From the back, you can see that they really captured his spiky dark auburn hair!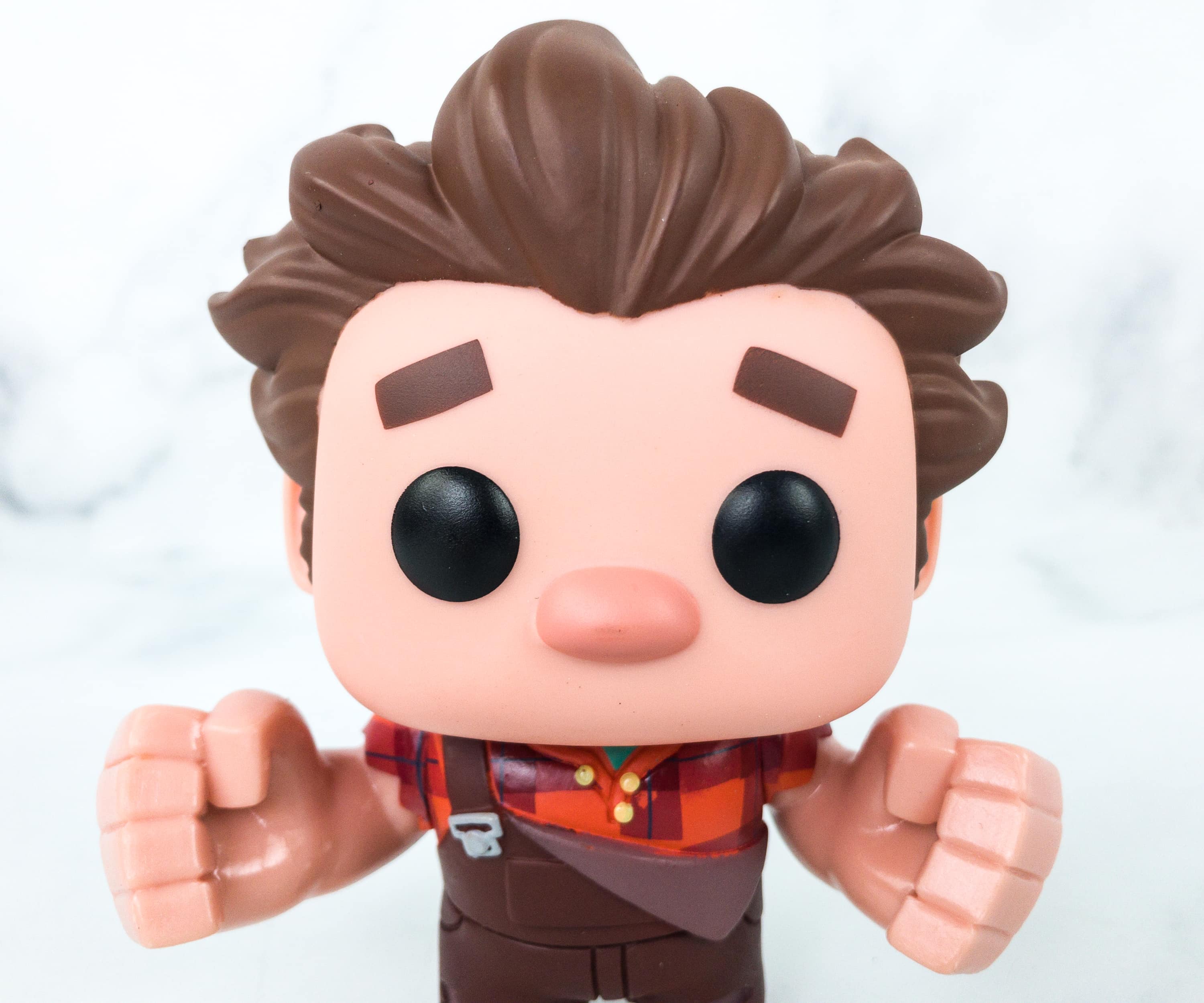 Ralph has both his fists closed and he's ready to wreck stuff!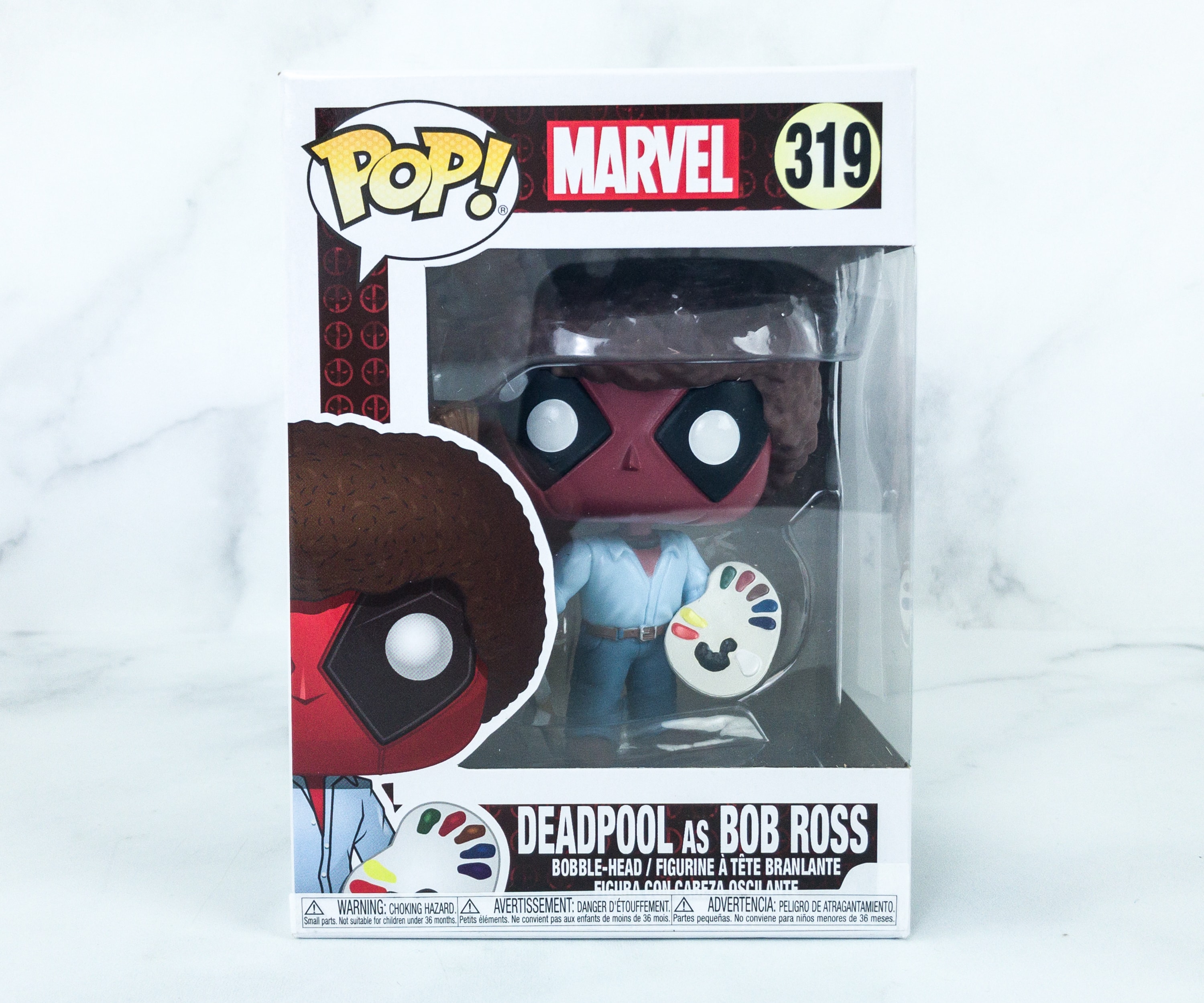 Funko Pop! Marve #319 Deadpool as Bob Ross Bobble-Head ($22.87) We all know that Deadpool is notoriously trolling almost anybody and everybody, and for this POP!, he is Bob Ross!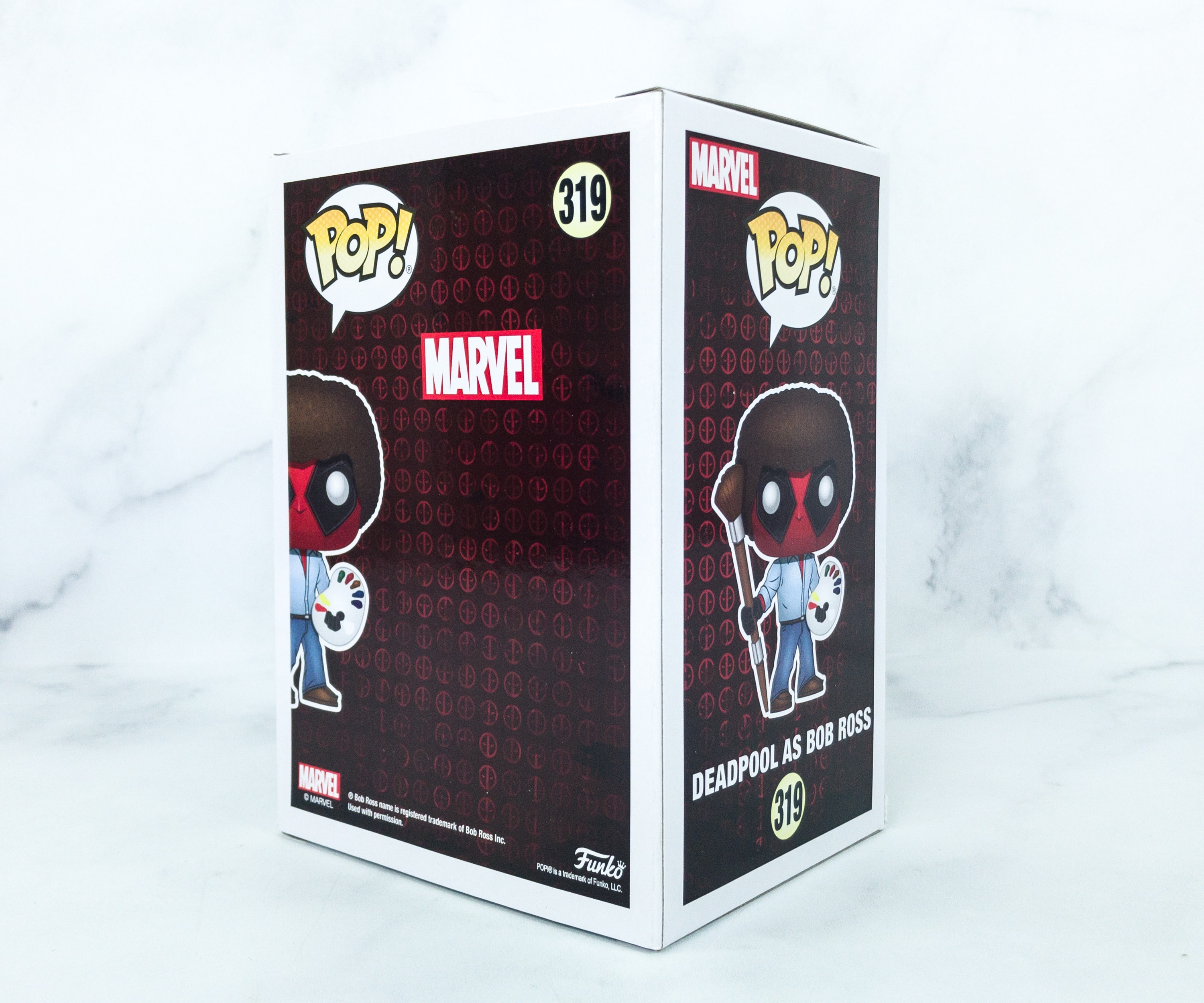 Unlike most of the POP! window boxes, this one doesn't list down other characters from the series, just Deadpool as Bob Ross!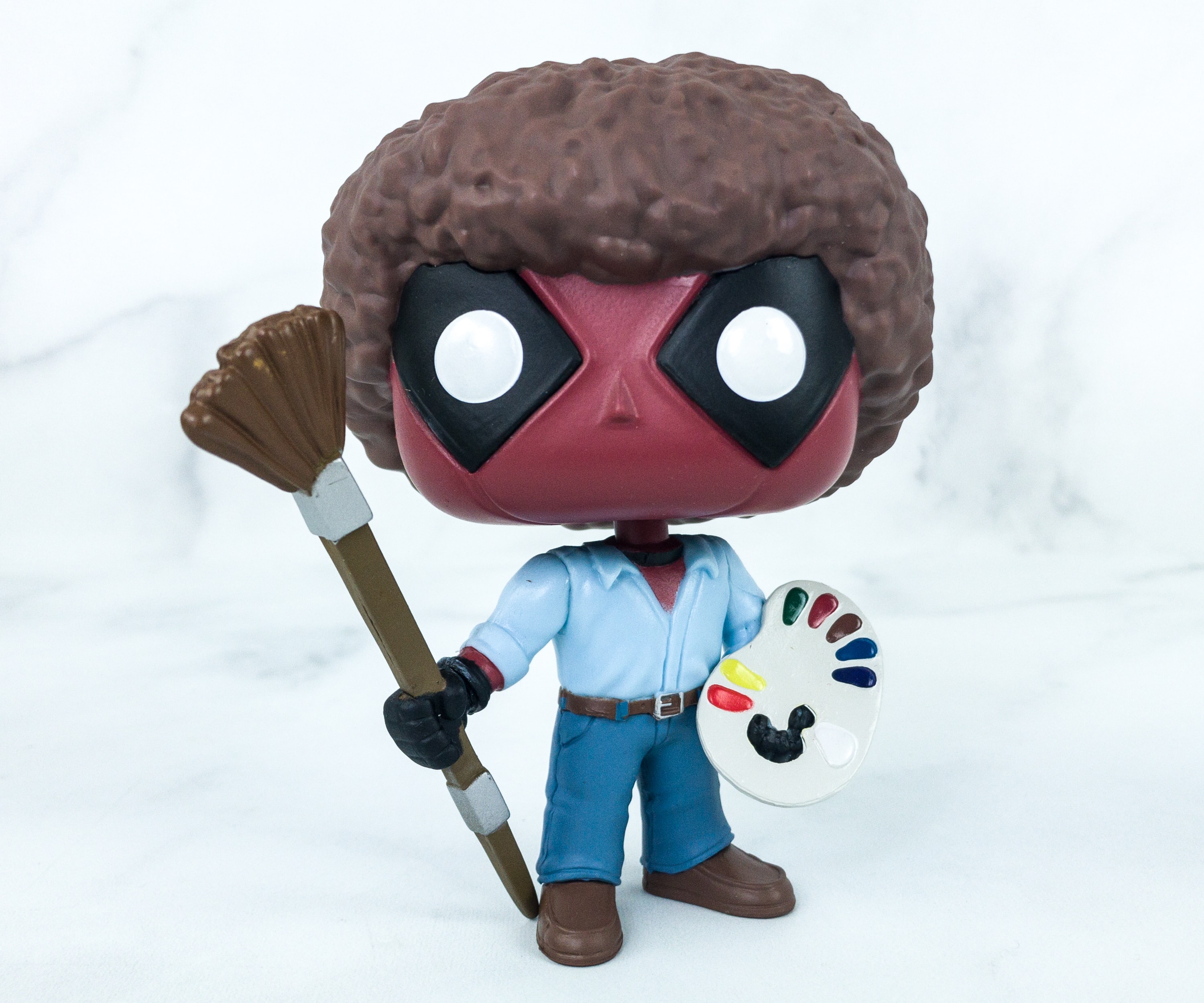 Bob Ross is an American painter, art instructor, and television host. That explains why this Deadpool is holding a large paintbrush and a paint palette!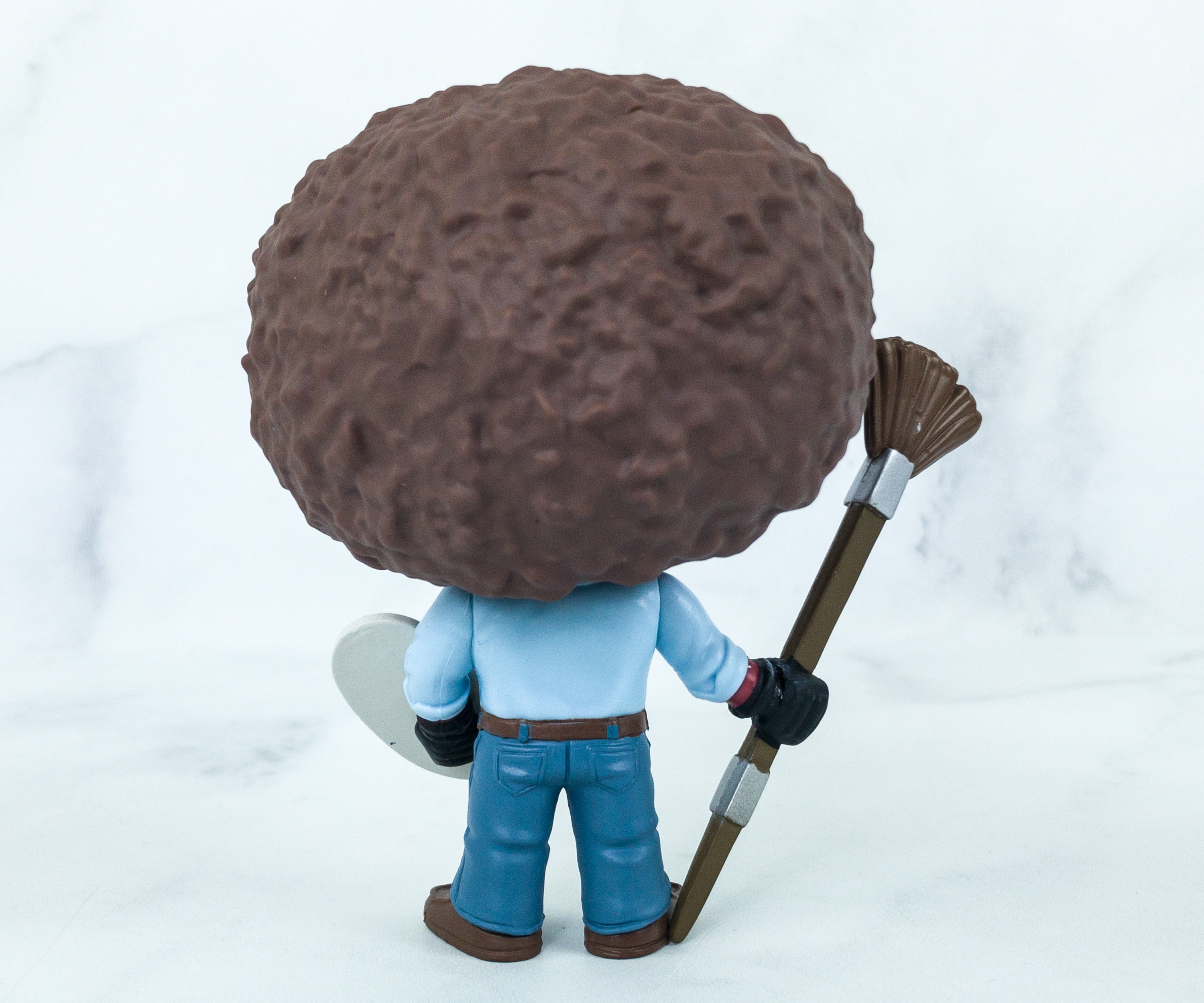 Bob Ross is known for his permed hairstyle, which is due to cost-cutting because his business struggled. Deadpool definitely nailed the hairstyle!
Of course, the POP! still got the Deadpool charisma, with his mask on!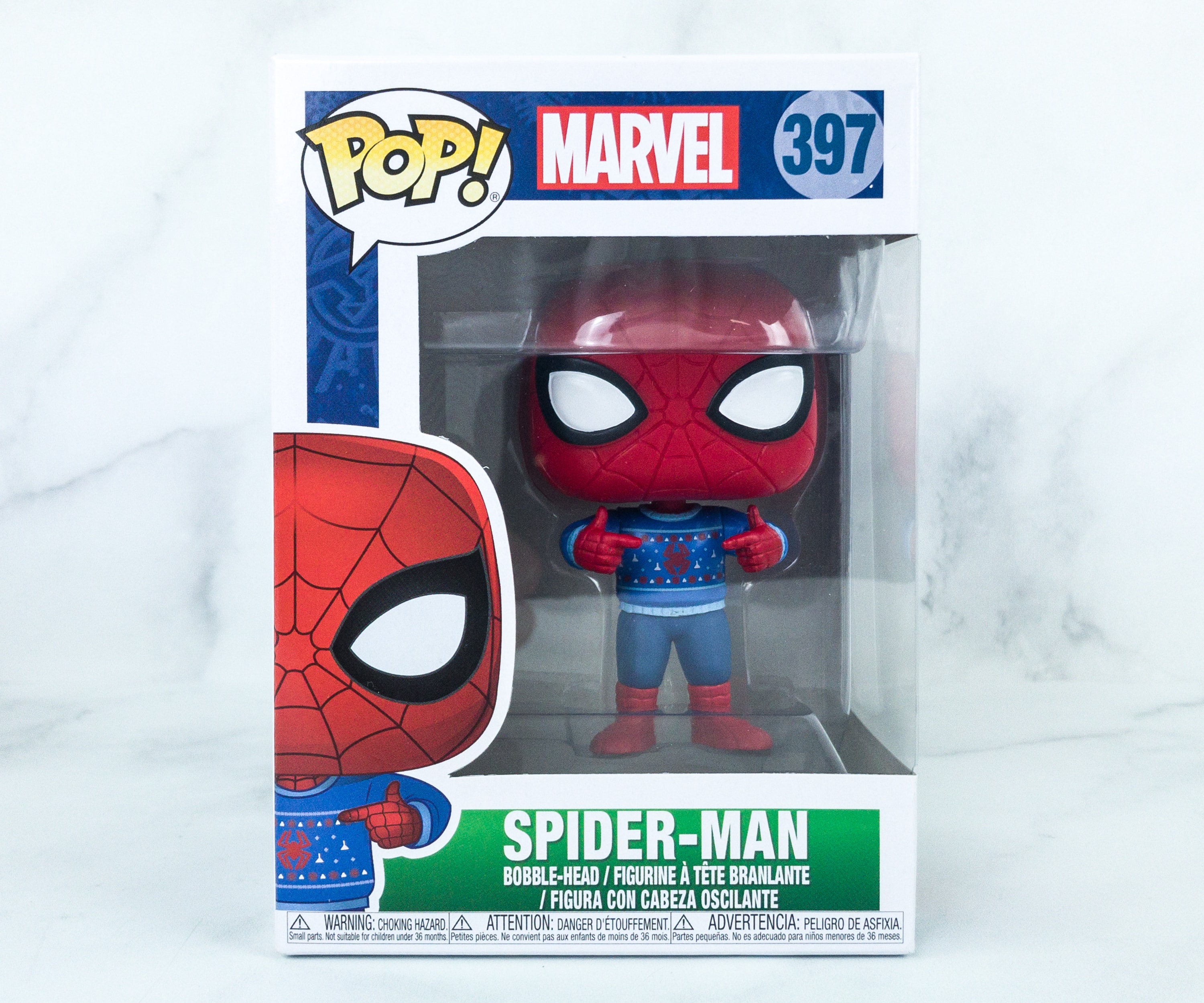 Funko Pop! Marvel #397 Spider-Man Bobble-Head ($9.99) Last time we got a festive-looking Groot, and now we got a holiday-ready Spiderman!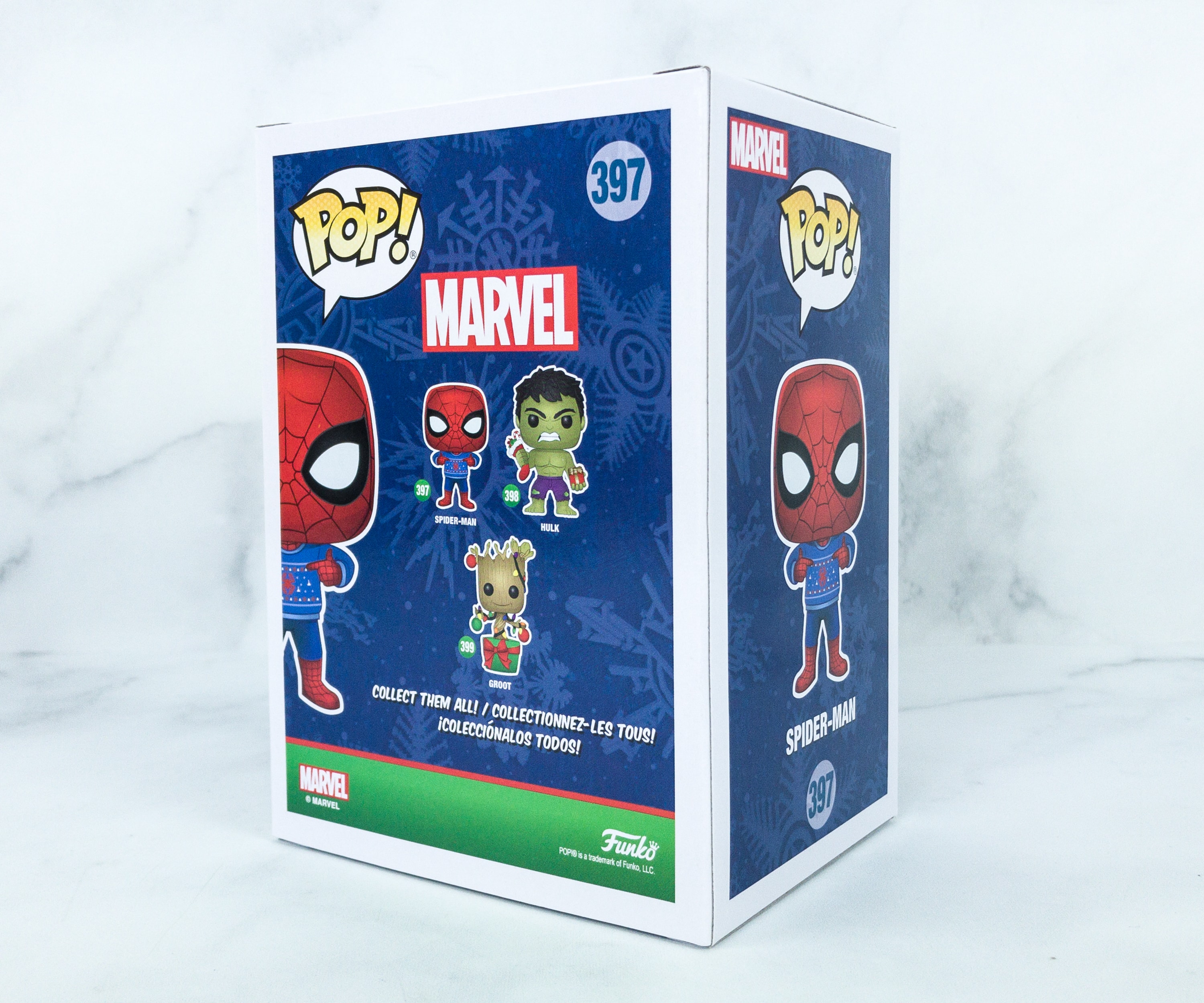 Aside from Groot and Spiderman, you can also get Hulk from this series.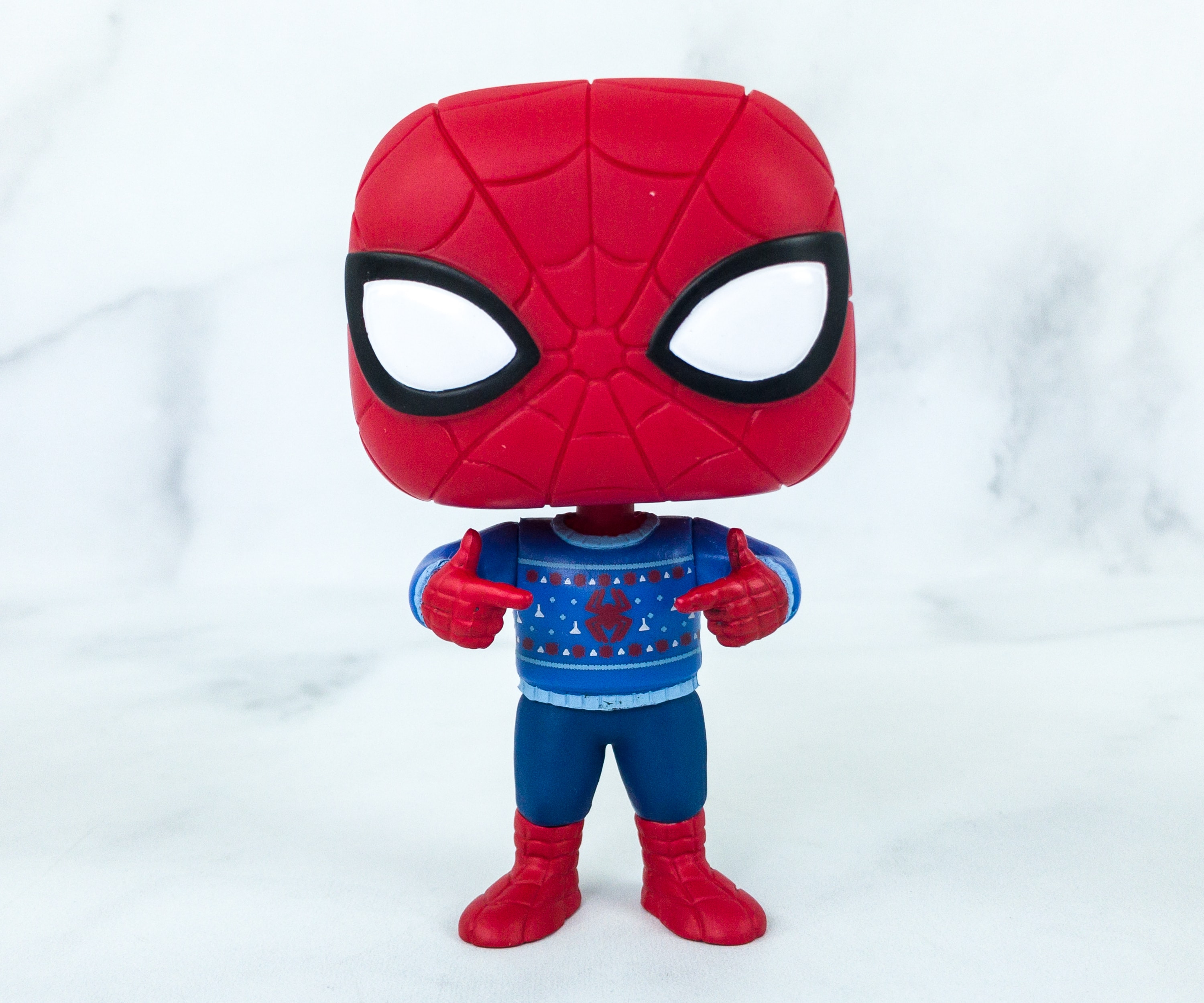 Spidey is wearing an ugly sweater with a spider designed at the center, on top of his red and blue suit!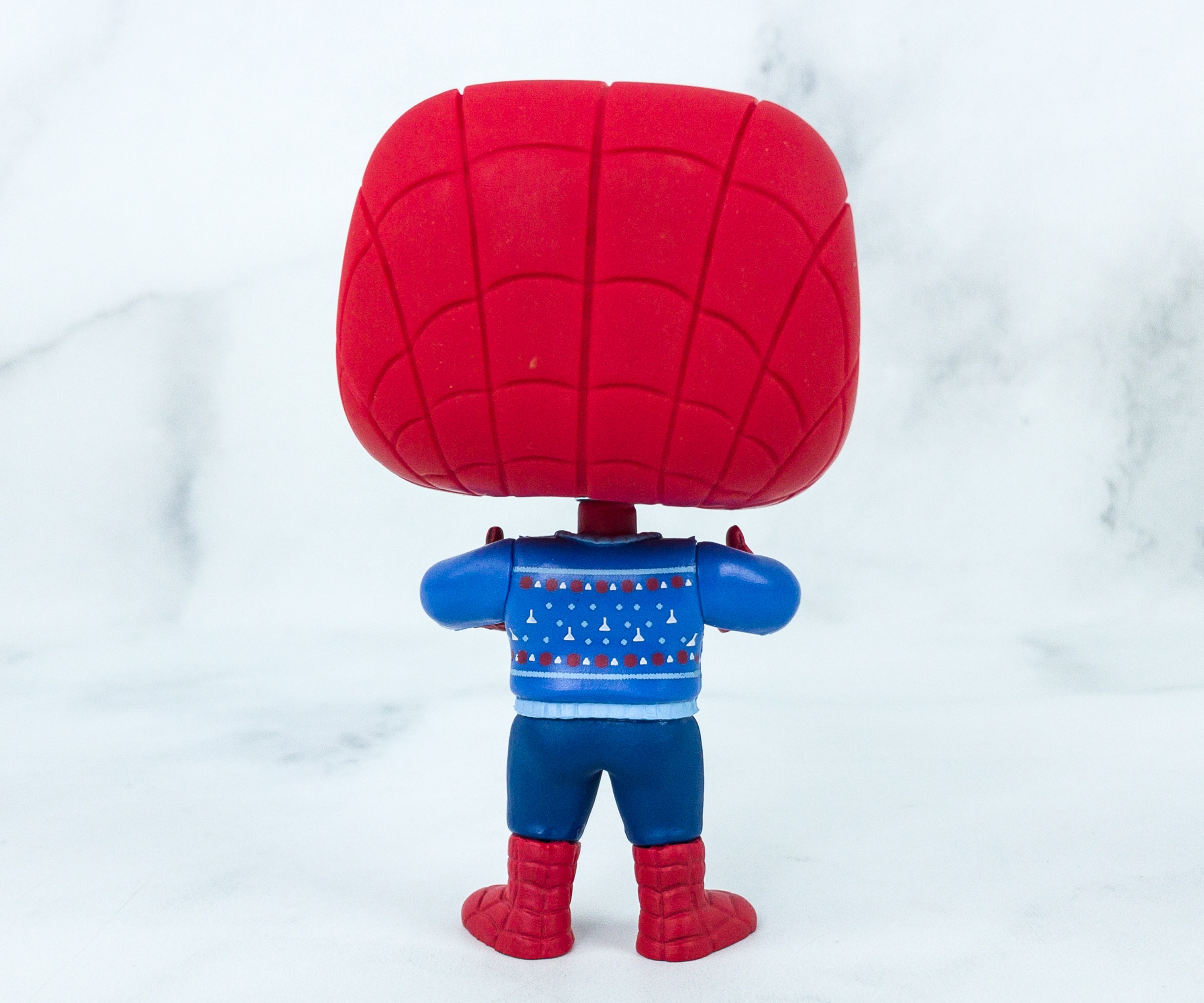 You can see the other details of the knitted sweater when you turn him on his back!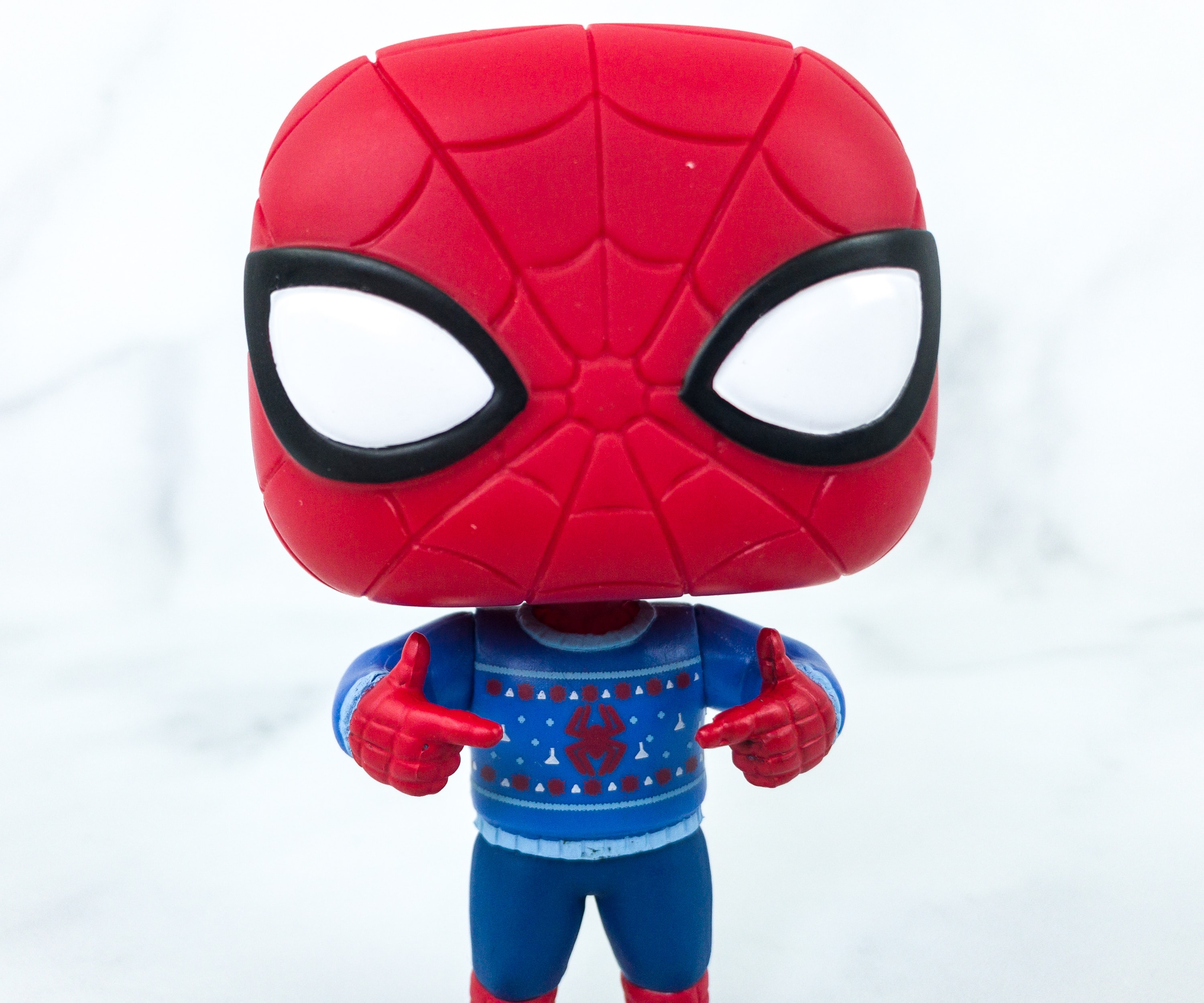 Yes, Spidey is already giving us the Holiday feels, and I guess, I will get Holiday-themed POP!s more often from this box!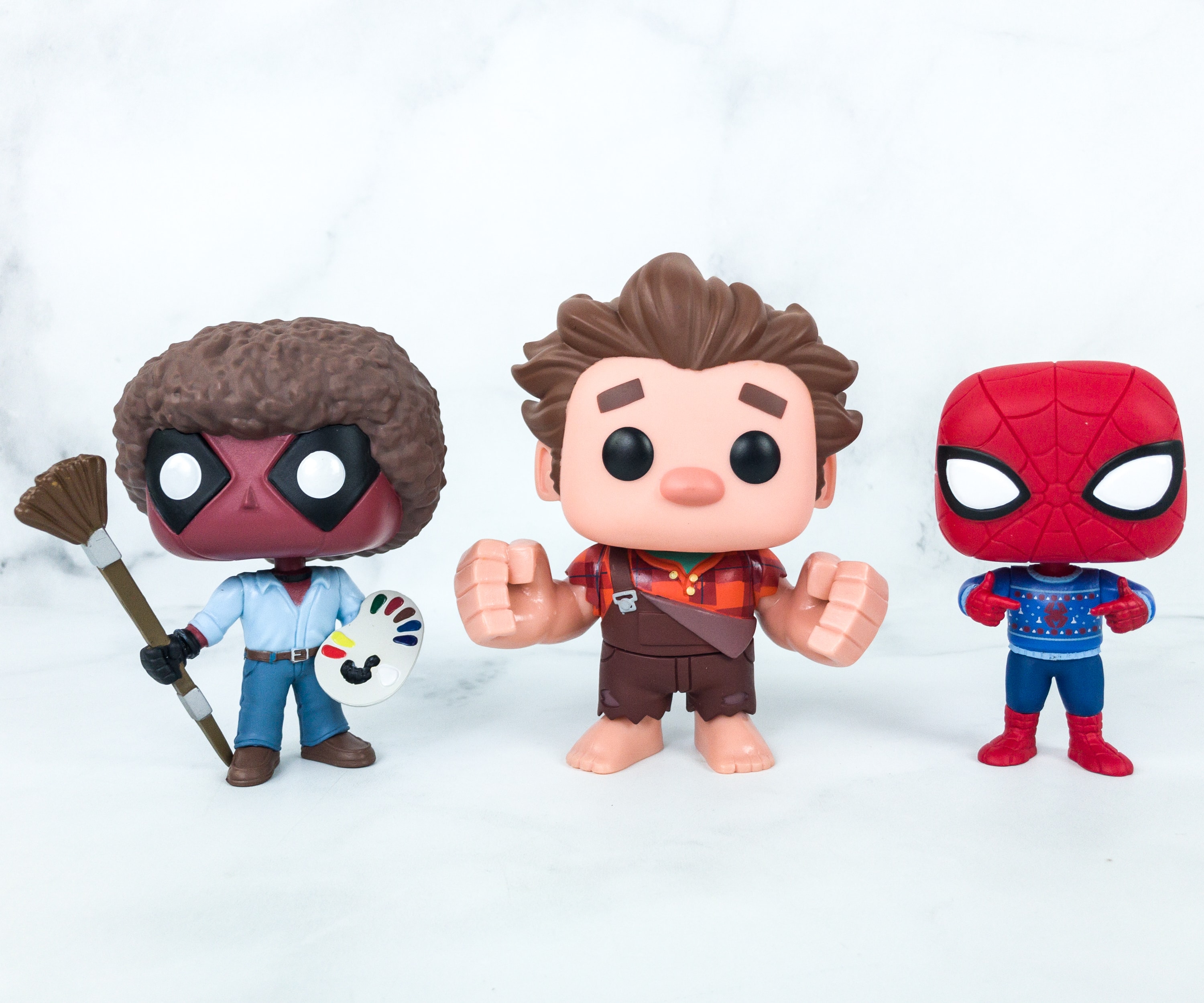 All three are looking awesome, but as always, my favorite is the one who's best in trolling, Deadpool!
I love the variety of this month's Pop In A Box! Deadpool is an automatic favorite, but Wreck It Ralph and Spiderman looked great as well. I also hope to get the Hulk's holiday version so that I can put it beside Spidey and Groot. Also, I'm looking forward to more Deadpool versions of popular personalities! All in all, I'm happy with this subscription. To avoid getting dupes, just update your tracker, and expect more fun and never before seen POP!s coming right at your door!
Have you tried Pop In A Box?