Pop In A Box is a monthly Funko POP! vinyl figure subscription. Every month, you will receive the number of POP! figures you order (starting at $9.99 per POP!).
In all seriousness, they have a totally awesome and exhaustive Pop tracker that you should sign in to use if you have any sort of Pop collection (we have quite a few). Shipping is always a flat $4.99 but you can get as many as 12 POP!s a month.
You can block Pops from being sent, rate pops in their tracker, and if you track your collection with their tracker and subscribe you will not receive any dupes. They do give away figures randomly to subscribers.
DEAL: Save 20% on your first $20+ order! No coupon required, just use this link to subscribe.
When you sign up you can add POP!s to your collection, thumbs up and down (never get a thumbs down, more likely to get a thumbs up). Everything that you Thumbs Down will be blocked, and you can pull them back out if your tastes/fandoms change. Thumbs Up will place the Pops on your Wish List.
I do find it fun and easy to do the thumbs up & down a couple times a week, and I suggest filling out your collection and blocking any POP!s you hate and marking any POP!s you really want before actually subscribing.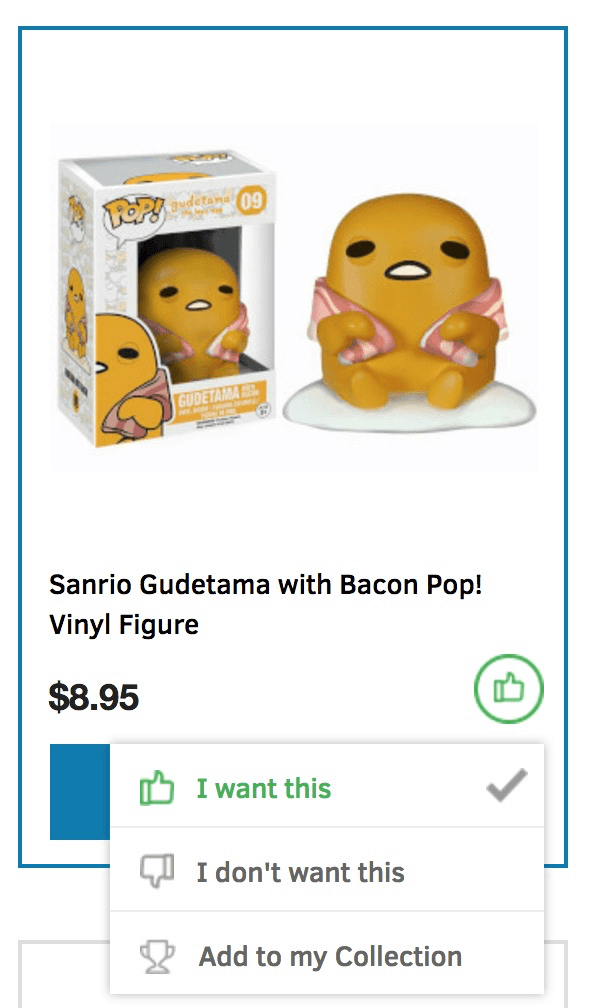 Once you're signed up you'll get a new pops email whenever they add new pops to the shop – and then you'll know it's time to do thumbs up/down.

Everything in my box!
Pop! Icons Stanlee #07 Stan Lee Vinyl Figure ($10) The box started off with a really iconic POP! that every comic fan would love to have! And it is a figure of the legendary Stan Lee!

This figure is a part of the "Hero Initiative" that Funko supports!

Here's the legendary Stan Lee figure, looking like it's made of brass. Some parts have some blue hue to make it look like a really old figure, tested by time. In this figure, he is wearing his usual garb of jacket, undershirt, and pants. It also features his eyeglasses.

Even the back of the figure has the blue hues. I also love that even the figure doesn't include a base, it can always stand upright on its own. This creative man will always have a good spot in our hearts!

Pop! Spider-Man far From Home #470 Spider-Man Bobble-Head ($10.99) Here's one of Stan Lee's creations, the amazing web-slinging superhero, Spiderman!

Aside from the one with the upgraded suit, you can also get Spiderman in his hero or stealth suit, MJ, Happy Hogan, Mysterio, Molten Man, and Hydro-Man.

Spidey is wearing the upgraded suit on this one while he's holding on to a post and his ready to shoot his web on to something else.

This one came with a nice clear base where the post that supports the figure stands, and it actually made it look like a trophy.

Pop! Games Spider-Man #398 Mary Jane Bobble-Head ($7.99) Since we got Spiderman, it's also fitting to get a figure of his main love interest, Mary Jane "MJ" Watson!

From this series, you can also get Spiderman, Miles Morales, or Mister Negative!

I love the red-haired MJ! They even included the freckles on her face while she carries a Spidey doll!

This look on MJ is mostly seen on animated features and games. The figure also came with a clear base, the same with the Spiderman figure.
All three iconic characters from the MCU!
If not for Stan Lee and his creativeness, our favorite superheroes wouldn't have come to life, so we comic book geeks and fans owe him a lot! I'm really happy to get a figure honoring him, along with two other amazing characters, Spiderman and Mary Jane! My POP! collection is growing and I couldn't be happier. If you're a figure collector as well, this subscription is a must-try. Again, it's time to update the tracker to avoid dupes and get a fresh set of figures on my next box!
Have you tried Pop In A Box?