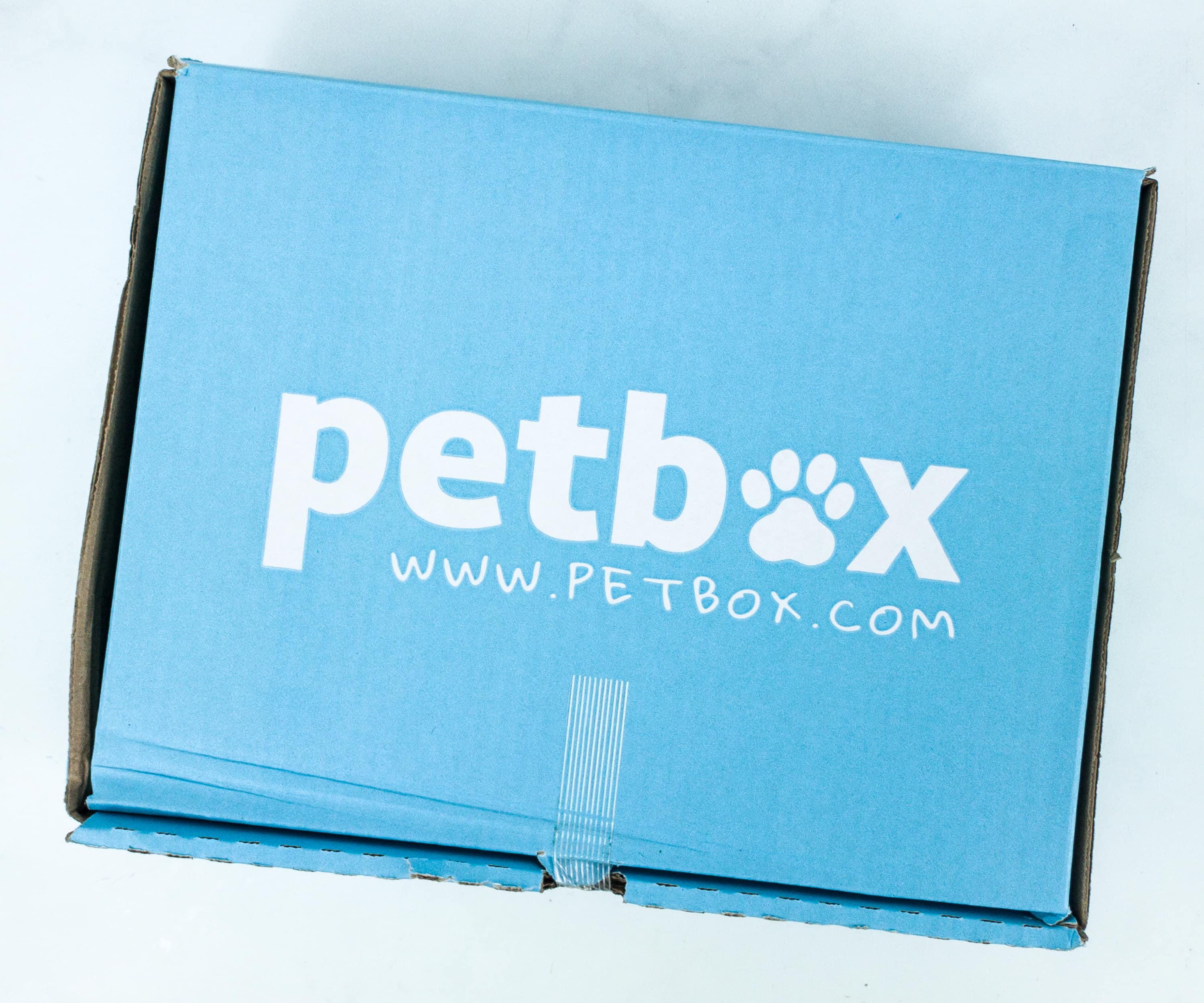 PetBox is a customizable subscription box for dogs and/or cats. You can select your own items for your pet each month or opt to be surprised. When you sign up for PetBox you pick whether you have dogs, cats, or both, and their size. You can choose your items using a point system or have PetBox choose them. My box is a premium review surprise box.
This is the review of the Small Dog box.
DEAL: For a limited time only, get 50% off your first box! Use the coupon code HELLO50 to get the deal.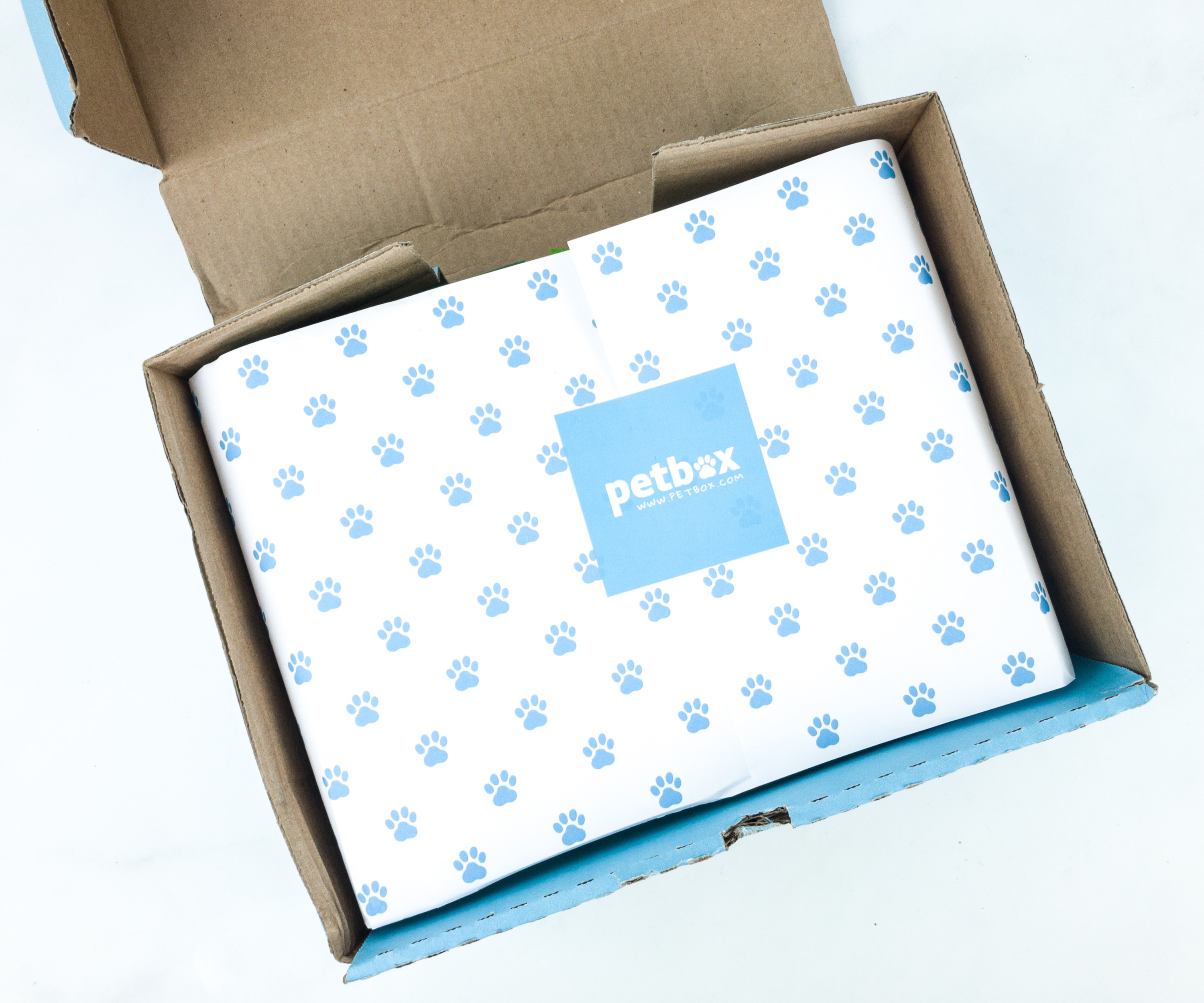 The items were wrapped with custom patterned tissue paper.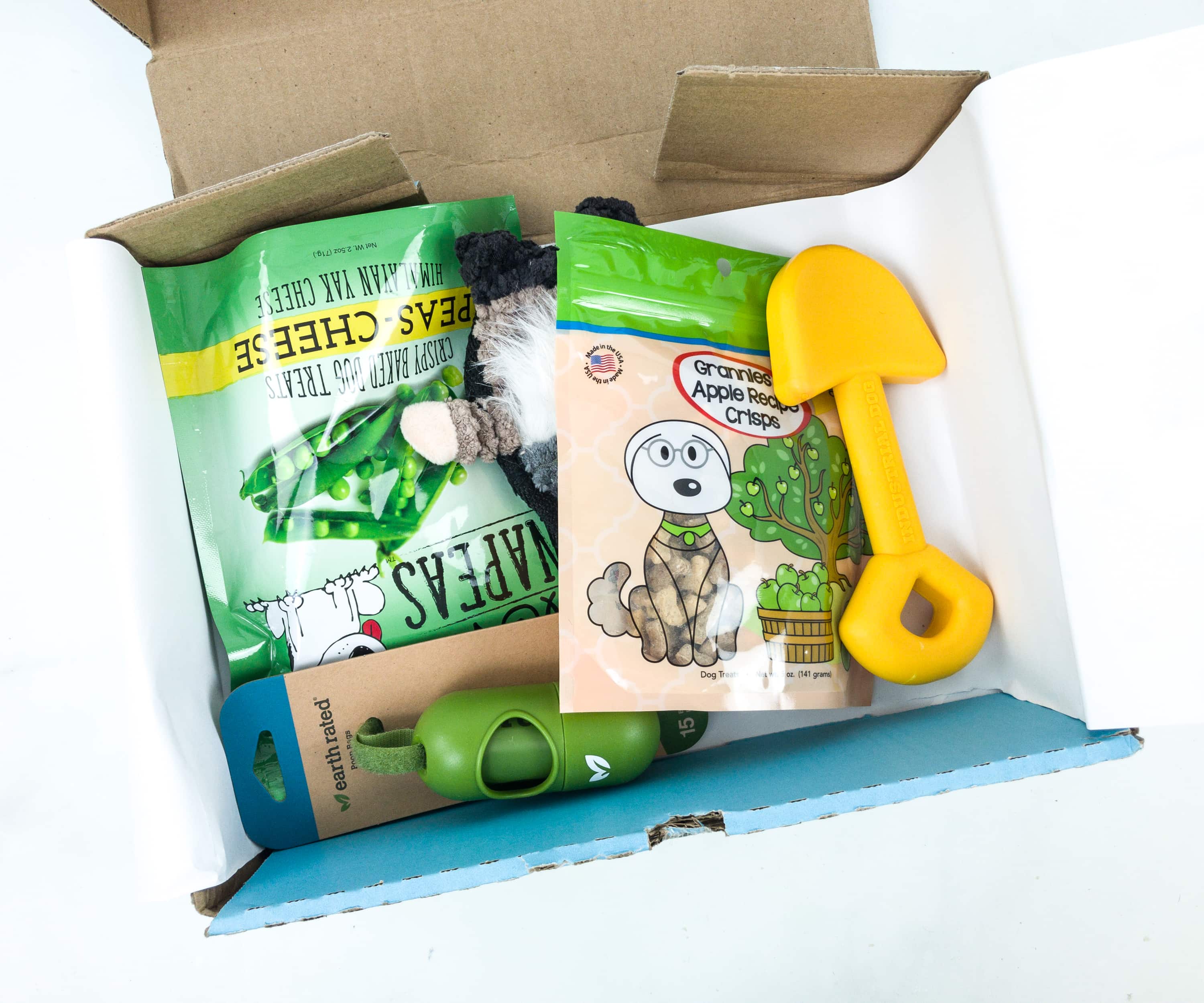 The box is full!
The theme is In The Garden!
All the items in this box are listed at the back of the card, along with a brief description for each.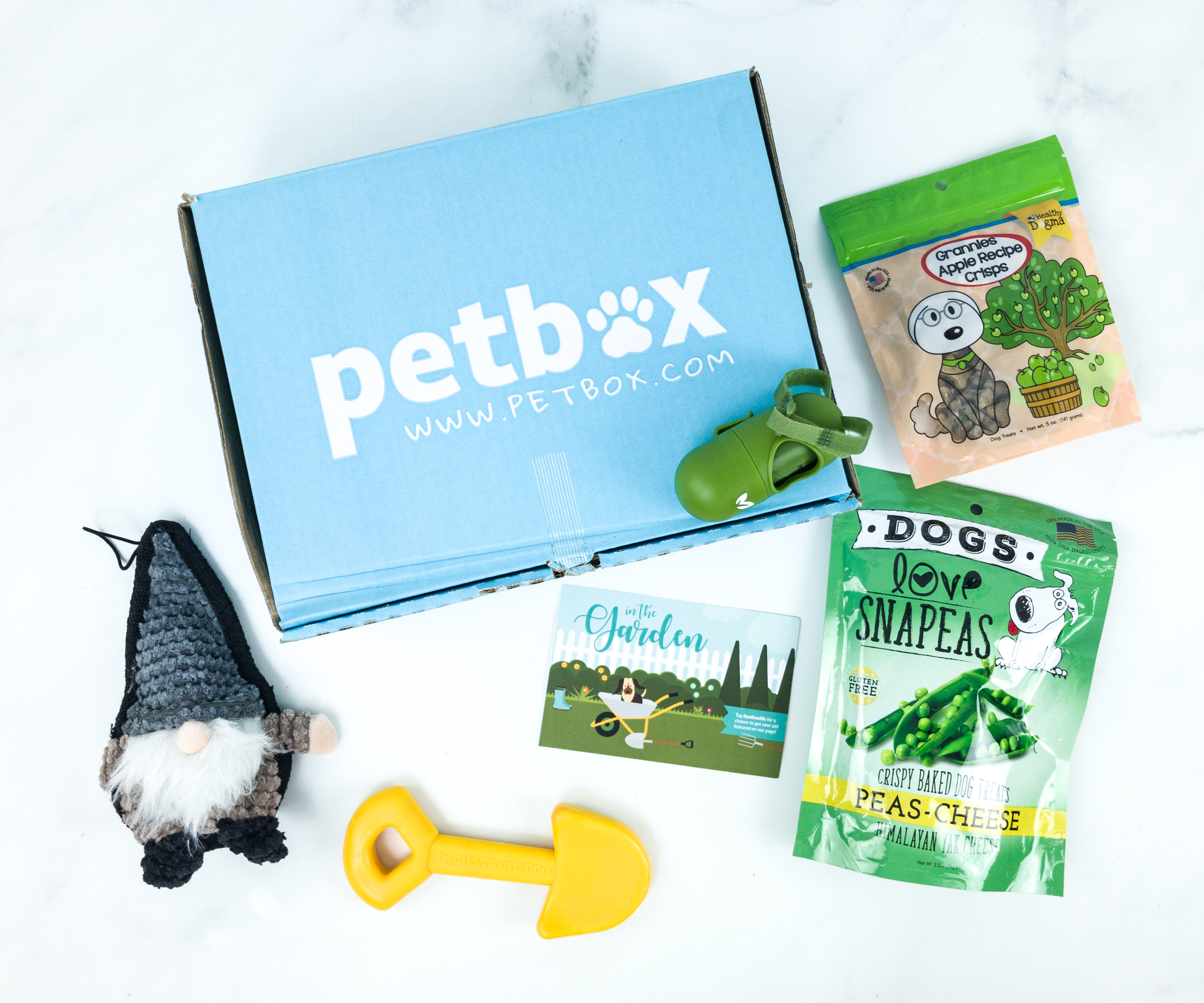 Everything in my box!
Industrial Dog Slick Shovel. We got a yellow shovel toy, ideal to use for playing fetch. It's grabbable and our pups enjoyed it!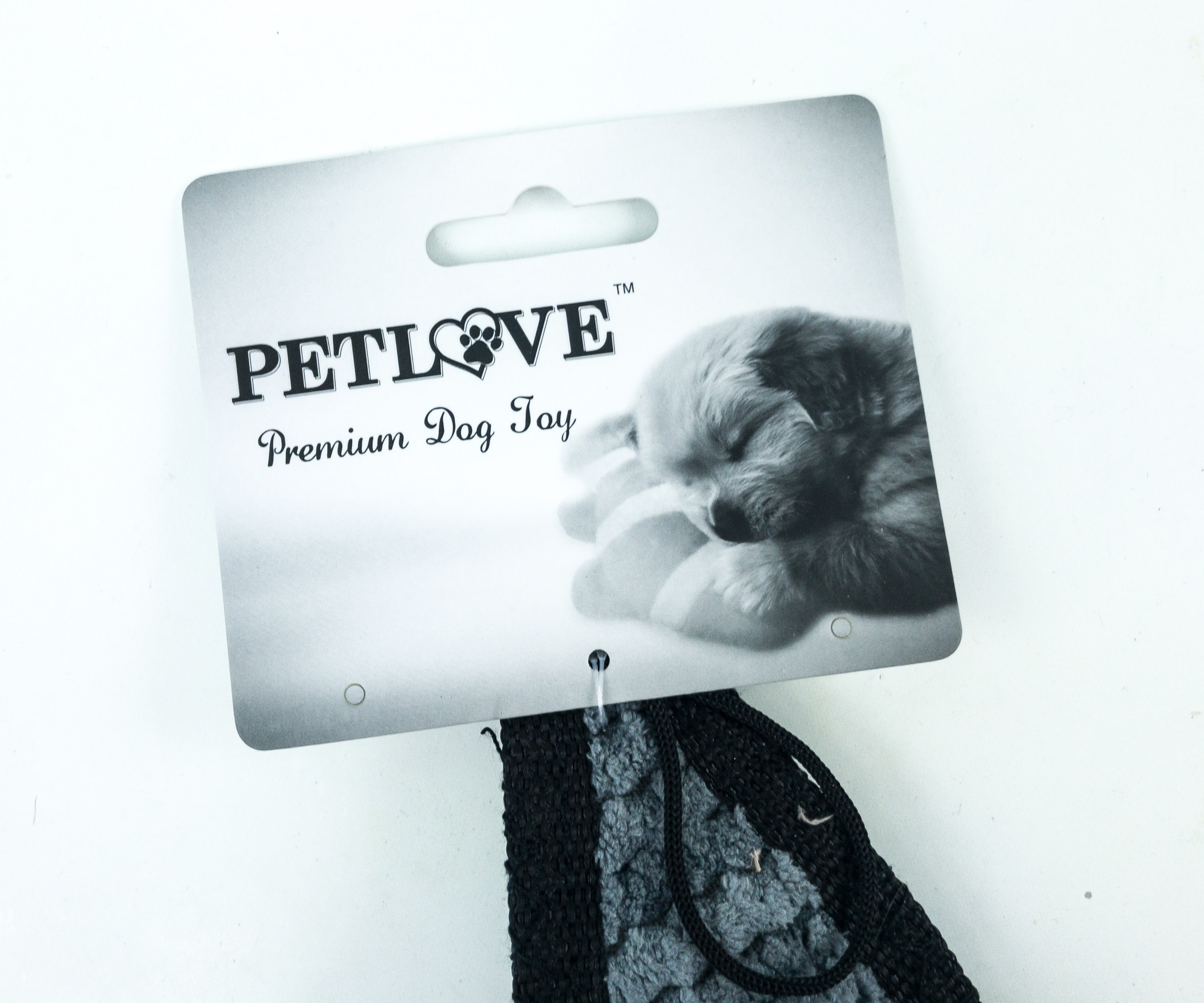 Pet Love Gnarly Gnome Premium Dog Toy. A garden is not complete without gnome. The next toy we got is a small and cute gnome plush toy!
This mini-gnome toy is made from premium quality fabrics, stitched to perfection so it can withstand your dog's mightiest bite.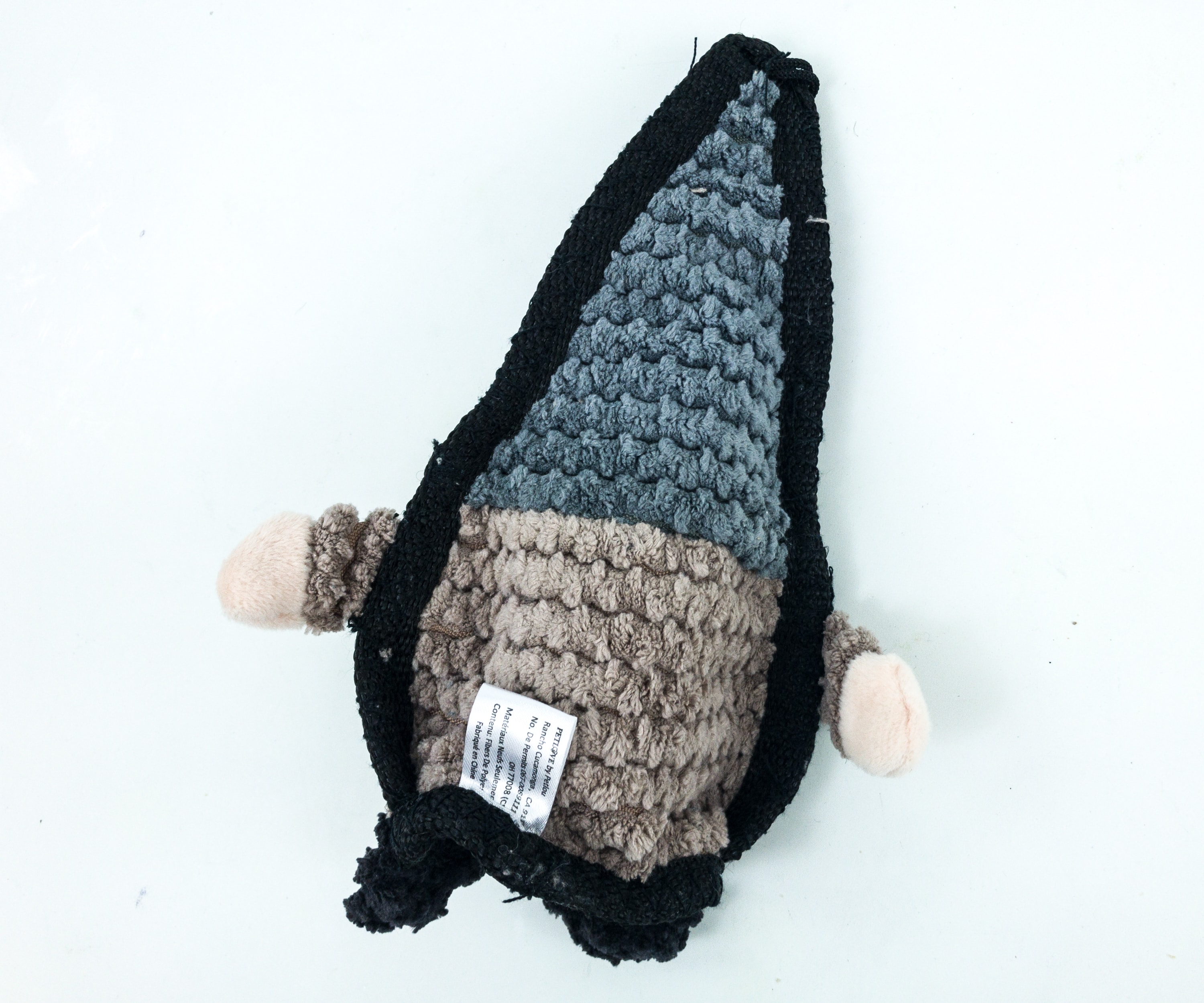 It has a thick black lining, providing reinforcement and additional durability.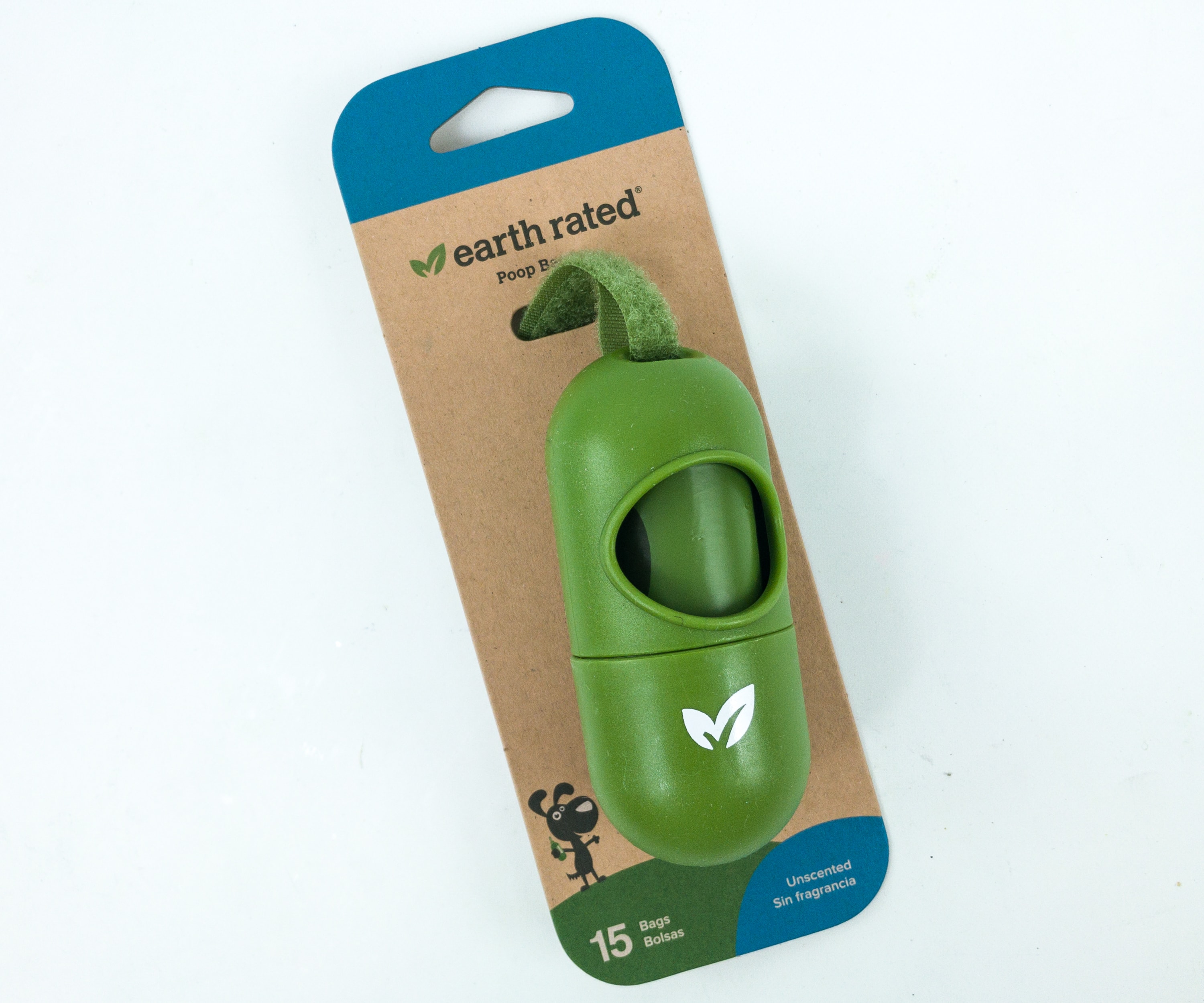 Earth Rated Poop Bag ($3.99) Walking the dogs outside is fun until they decide to poop in unlikely places. To solve that problem, they sent us these poop bags which are placed inside a portable dispenser.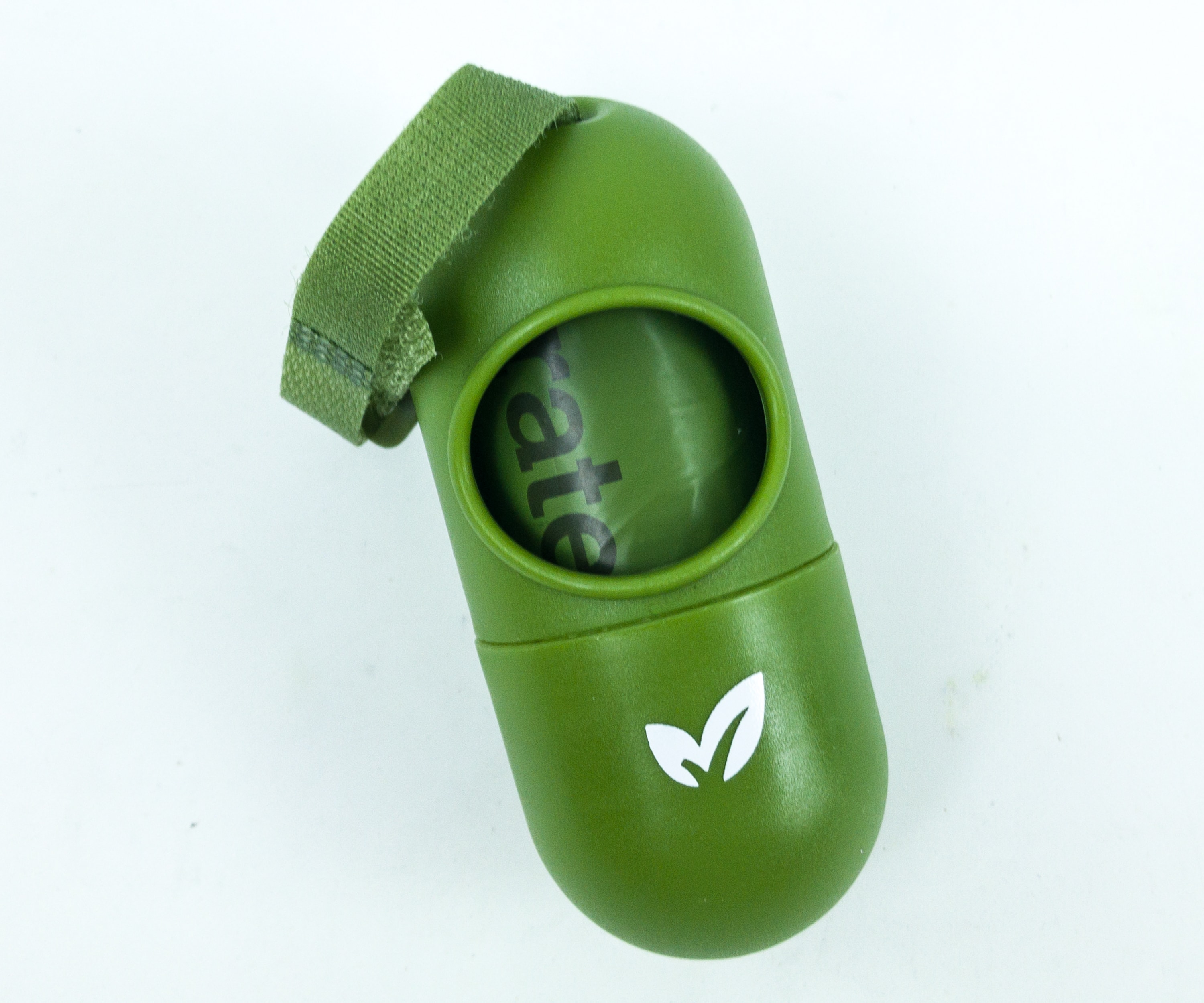 It has an adjustable strap that you can easily attach to a leash.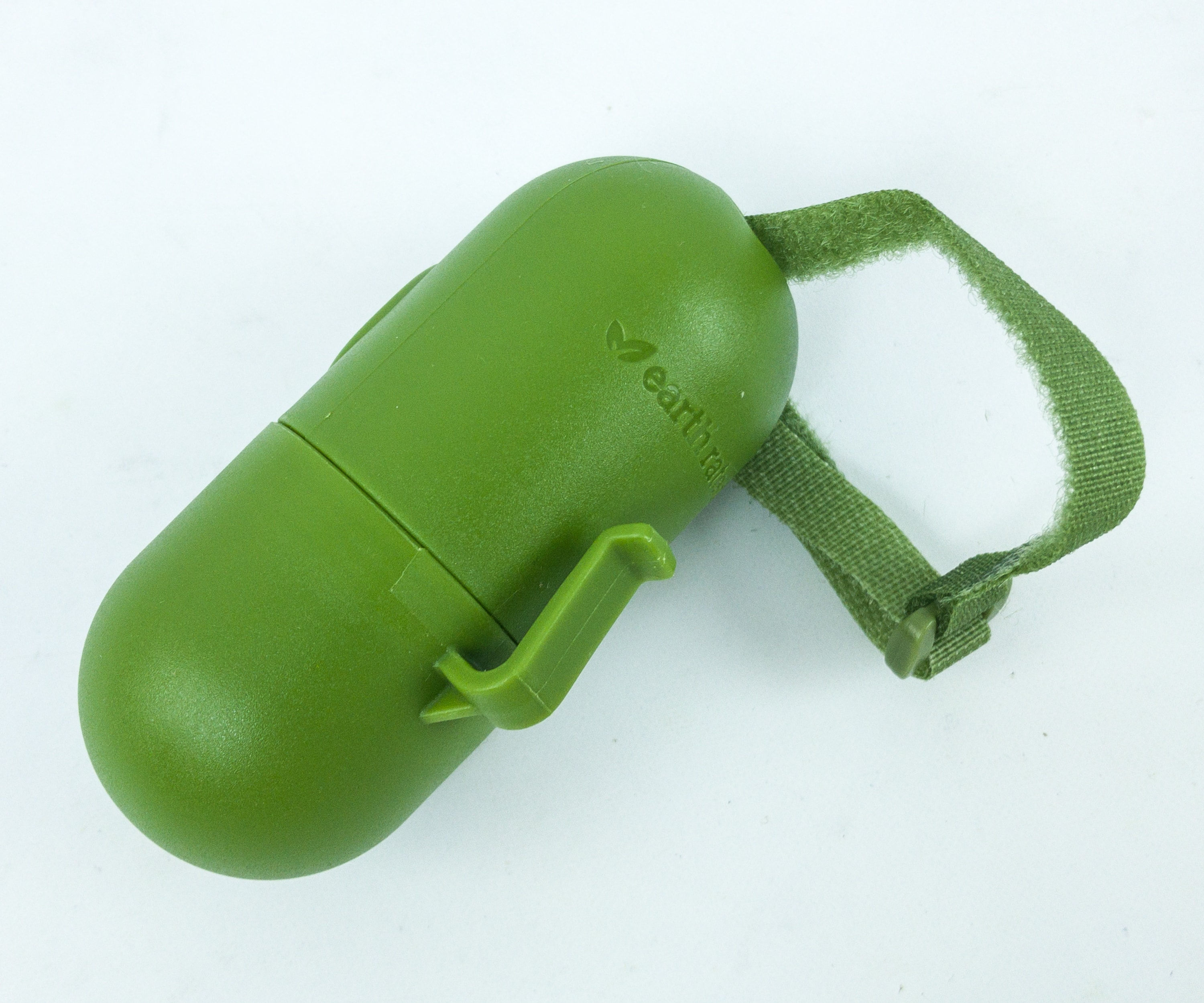 The dispenser even has a hook on the back. It can hold the used poop bag for you, so you can still go hands-free.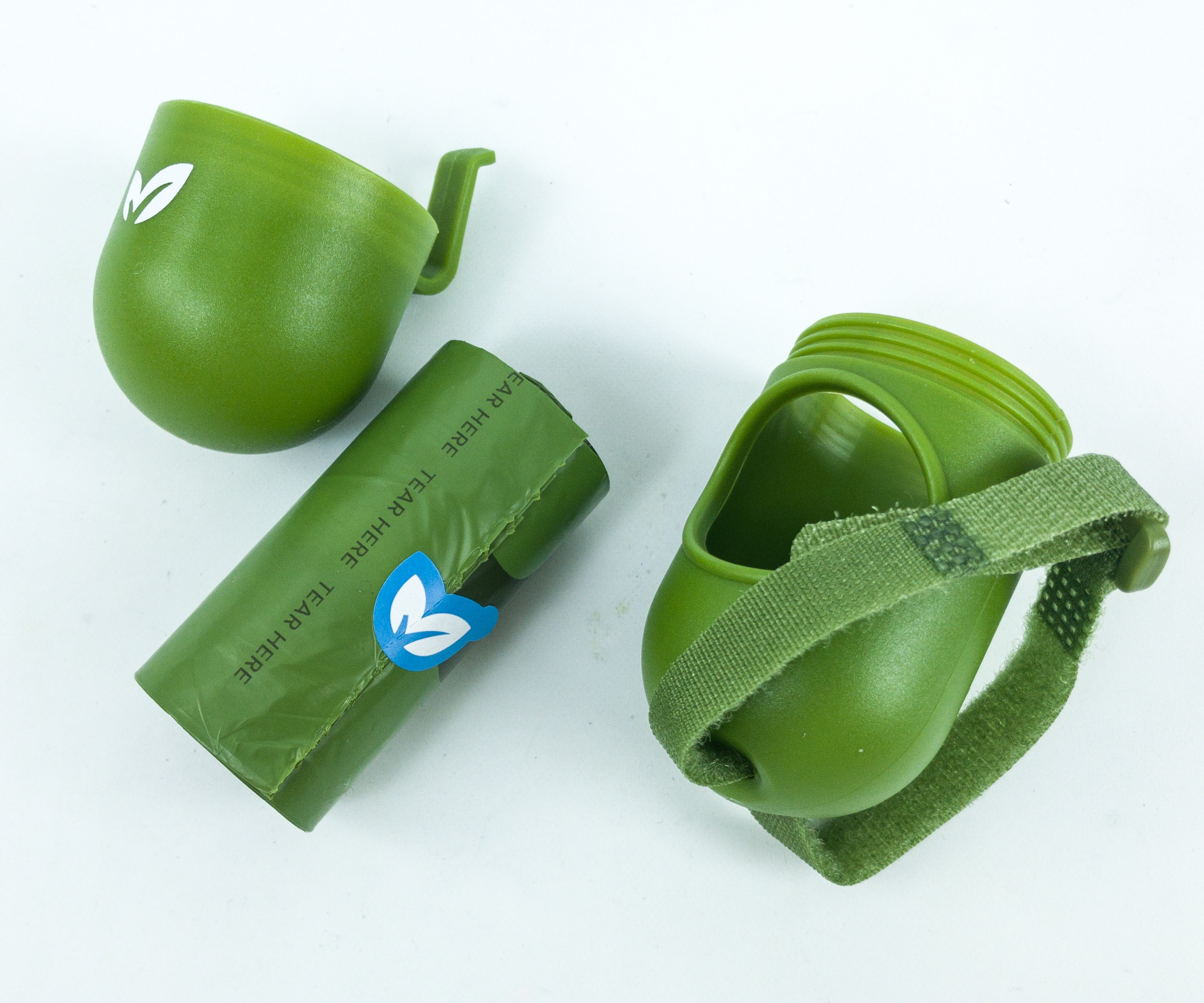 There are 15 pieces of unscented plastic bags inside the container.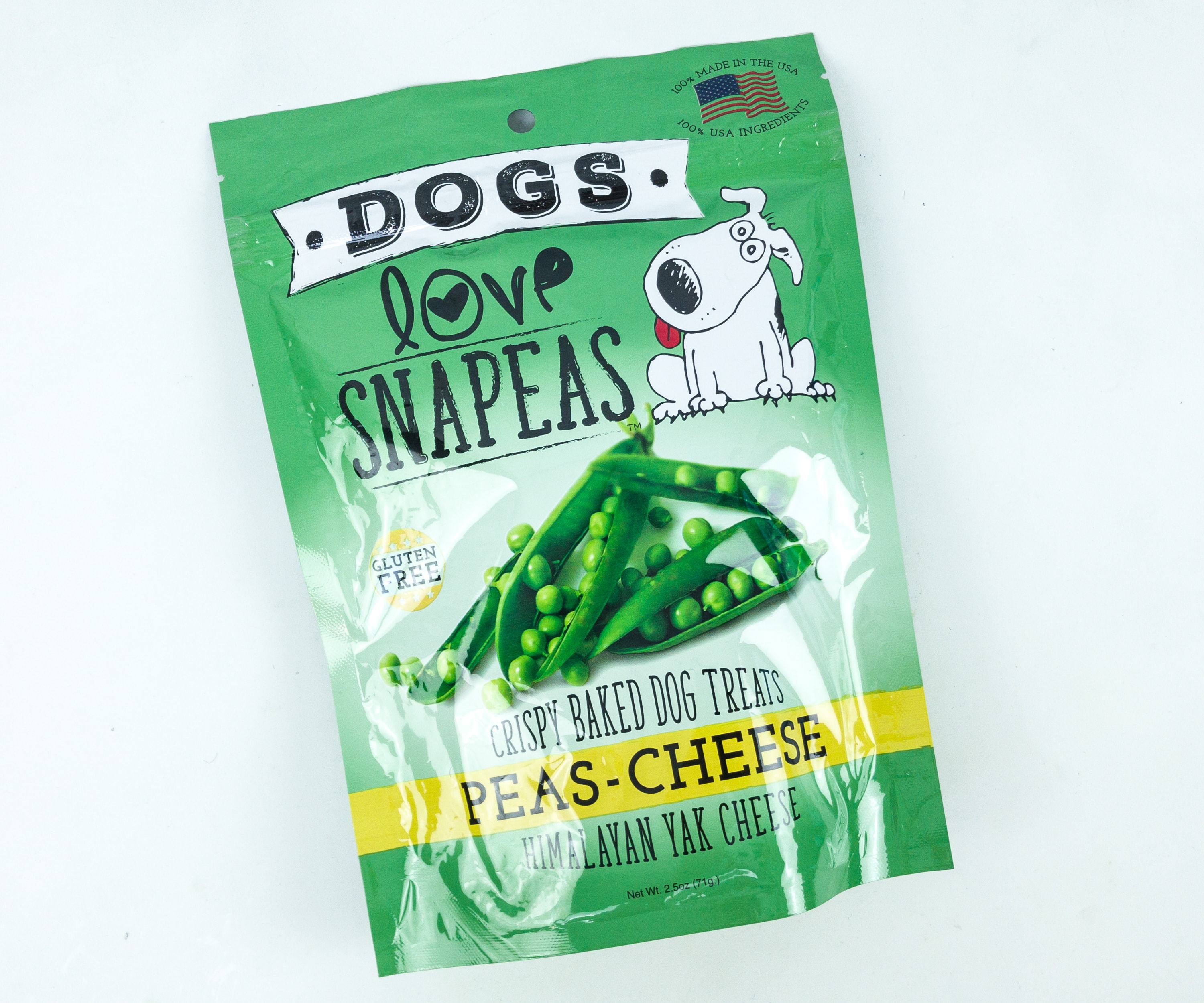 Dogs Love Snapeas Peas-Cheese Dog Treats ($4.27) Baked peas and Himalayan Yak cheese were combined in these delicious treats!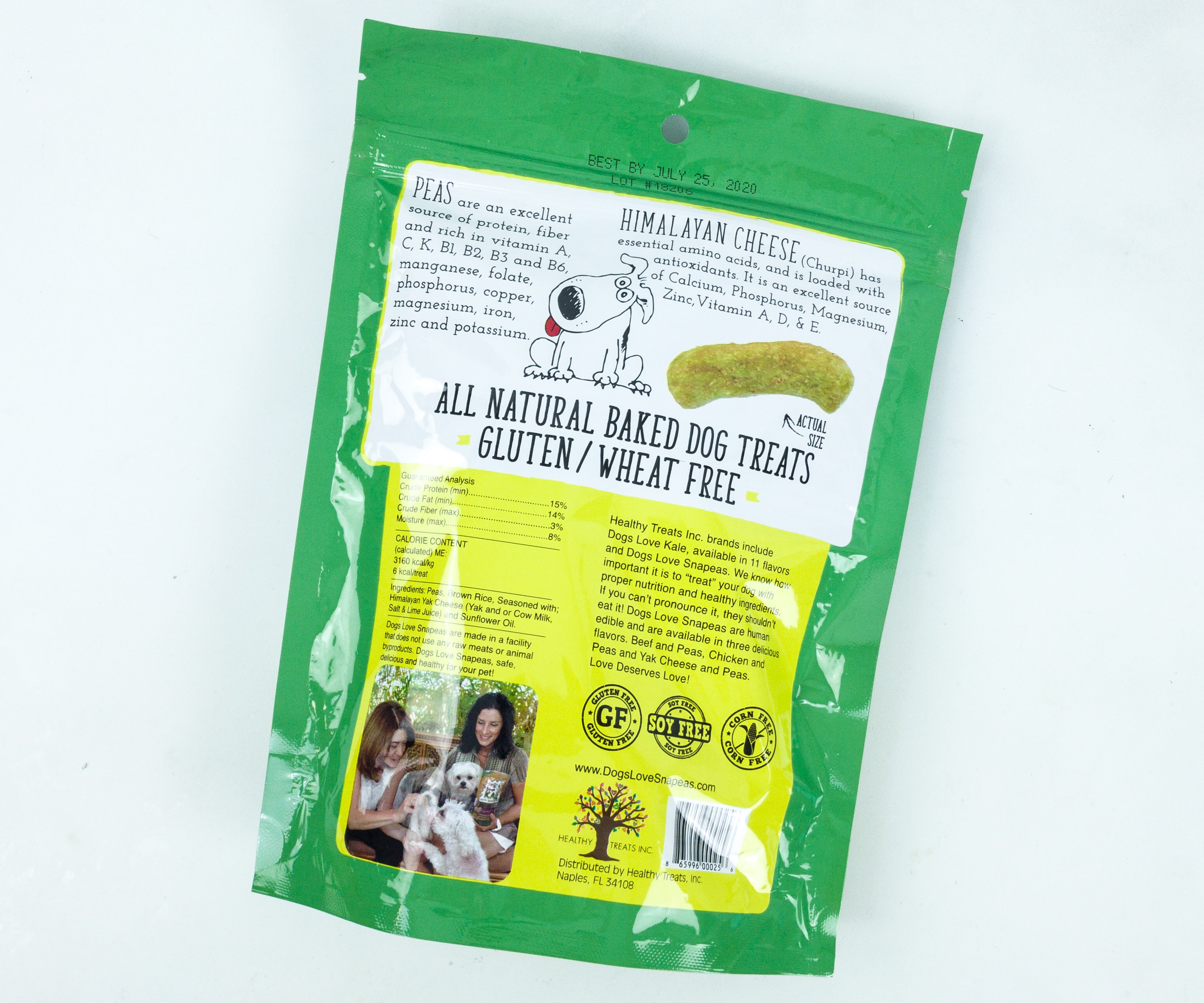 This treat is a great source of carbohydrates, fiber, protein, and other minerals that keep your dog healthier and stronger.
It doesn't contain, soy, corn, and is certified to be gluten-free as well. Plus, it's so puffy and crispy!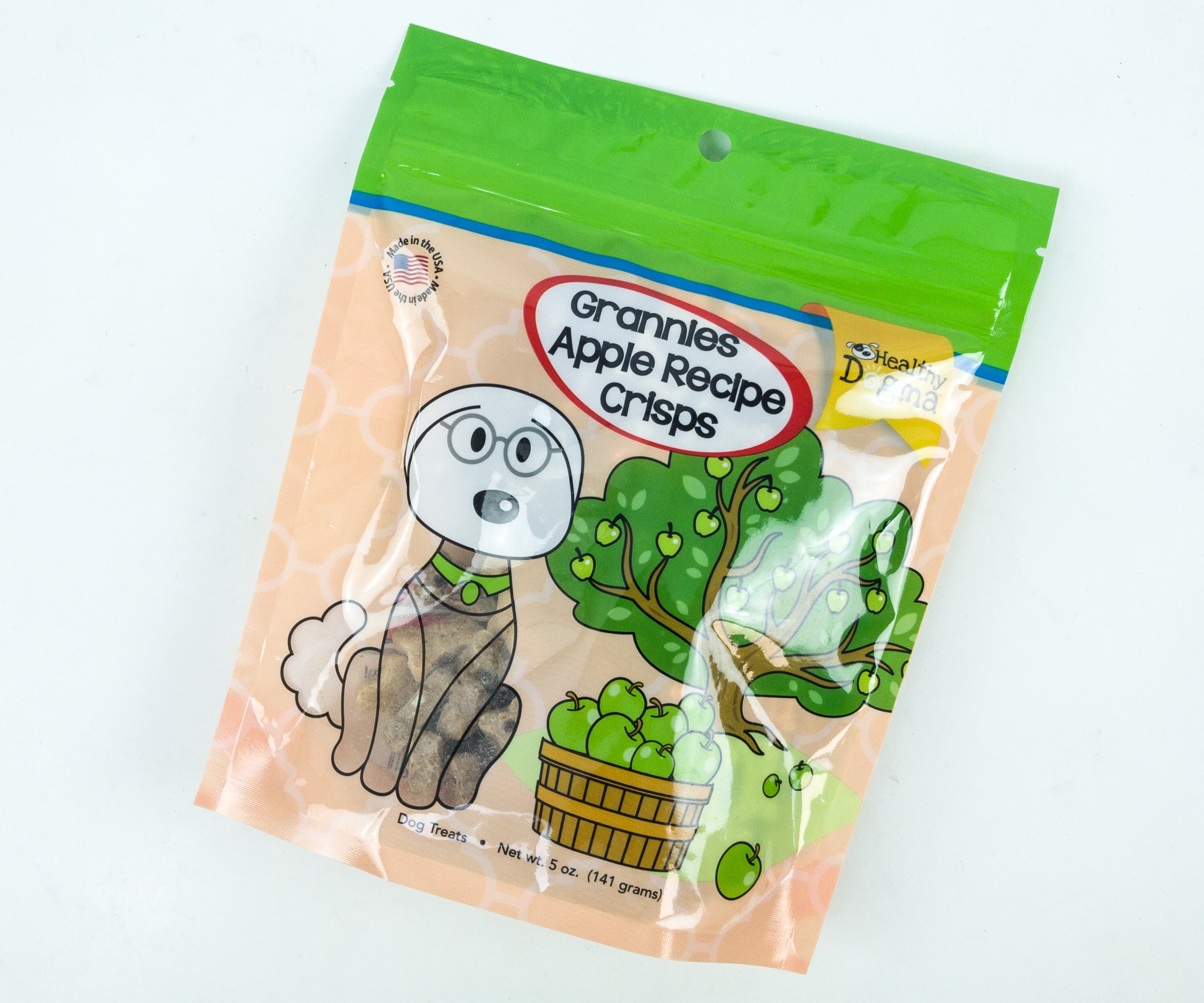 Healthy Dogma Grannies Apple Recipe Crisps ($4.95) The second bag of treats we got are made from apples sourced from the USA!
Other ingredients include applesauce, barley flakes, oatmeal, flax, dried apple pieces, honey, and cinnamon.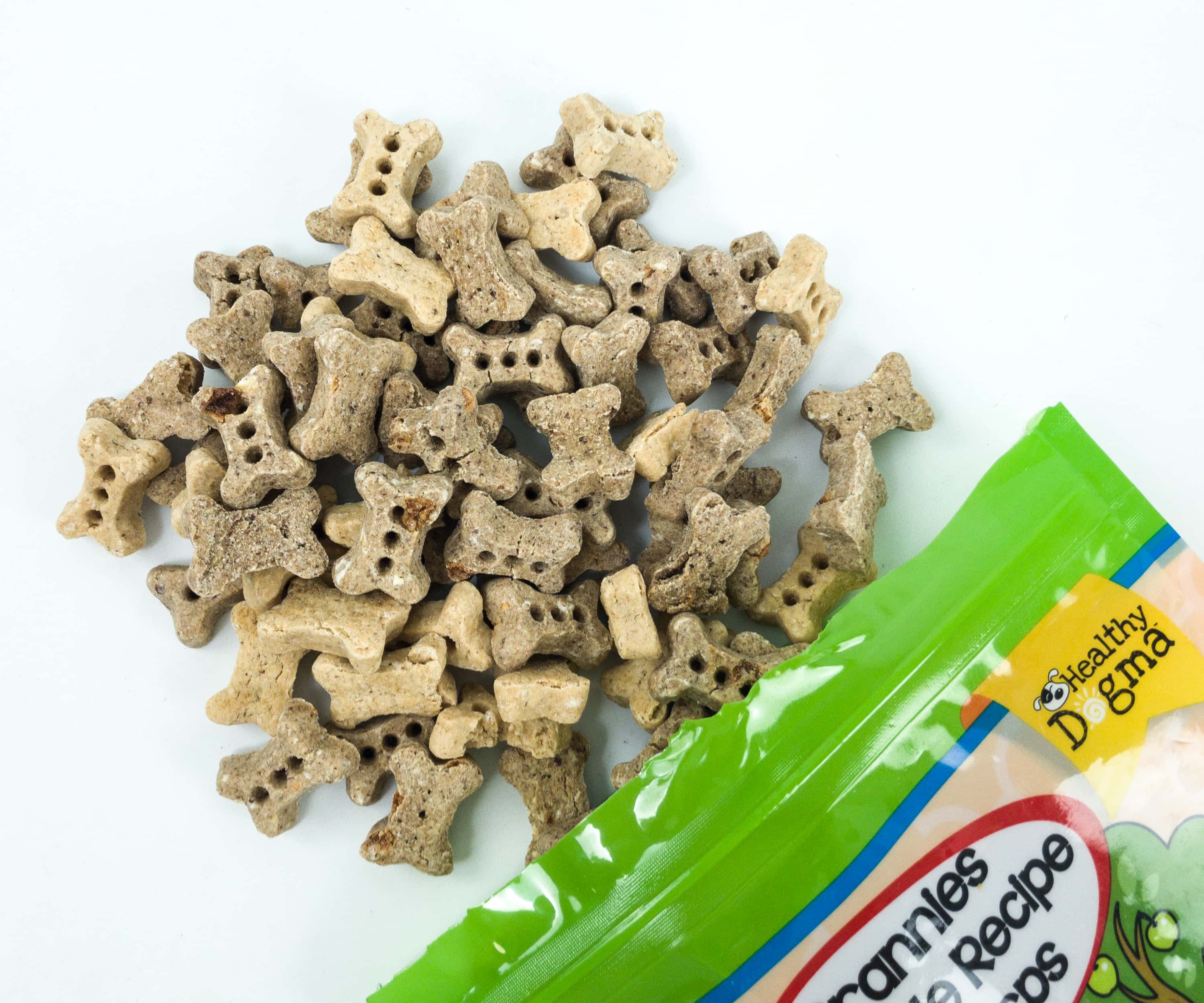 These bone-shaped treats make the perfect training reward! Our pups loved them!
This month's PetBox is totally amazing! We got fun toys and delicious snacks that kept our pups happy. Dean loved both of the toys, especially the shovel. He liked it more when I used it to play fetch with him. For me, the best item is the poop bag dispenser! It's a handy tool to bring when walking our dogs, and it's earth-friendly as well. All these useful items make the subscription worthy of every penny! We're looking forward to seeing more pawsome items in future boxes!
What do you think of this month's box?