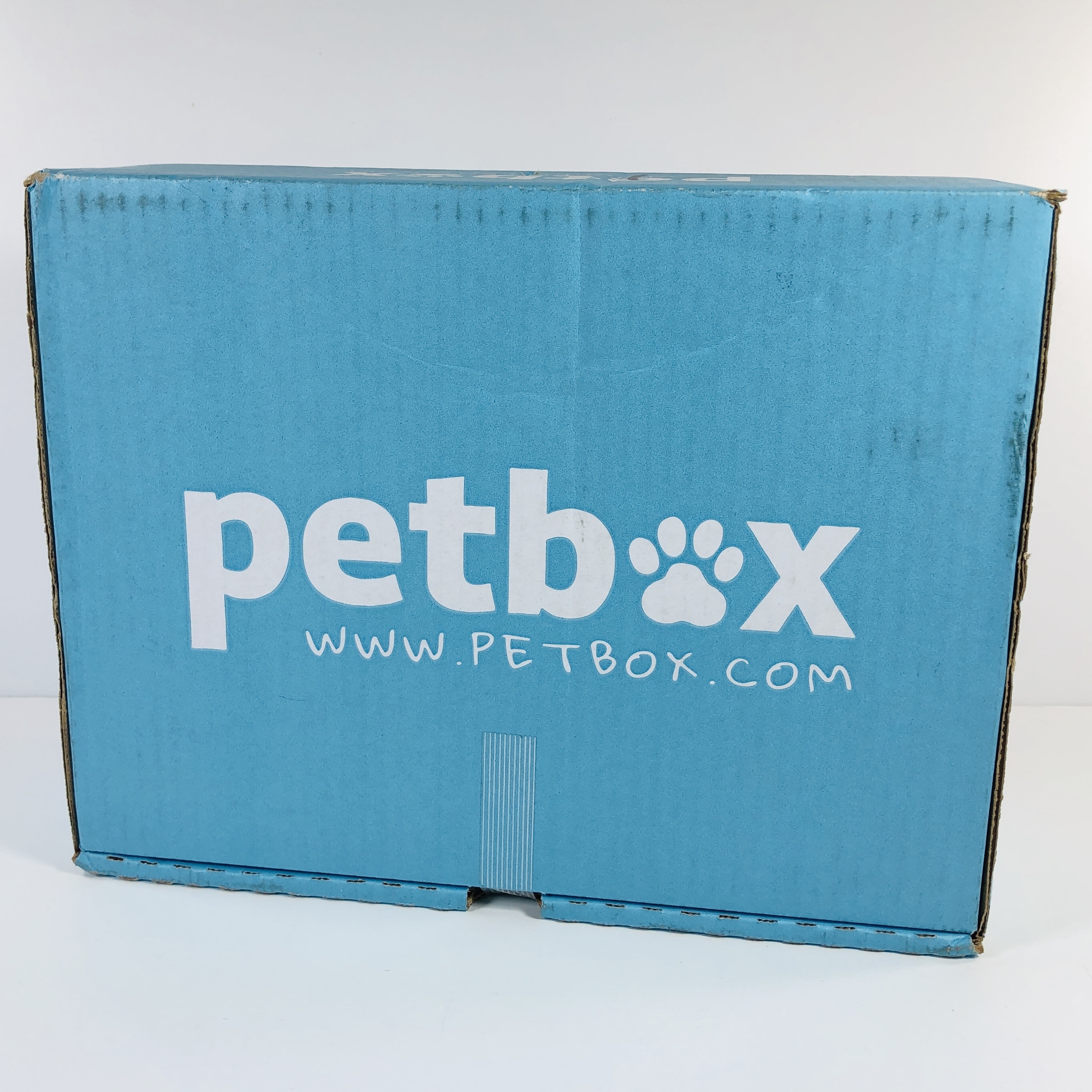 PetBox is a subscription box for dogs or cats. When you sign up for PetBox you pick whether you have dog or cat. I am reviewing the PetBox for cats, which is $29.99 a month. The price drops to $24.99 a month for a prepaid 12-month subscription. The items are all chosen and approved by the actress Jennie Garth.
DEAL: For a limited time only, get 50% off your first box! Use the coupon code HELLO50 to get the deal.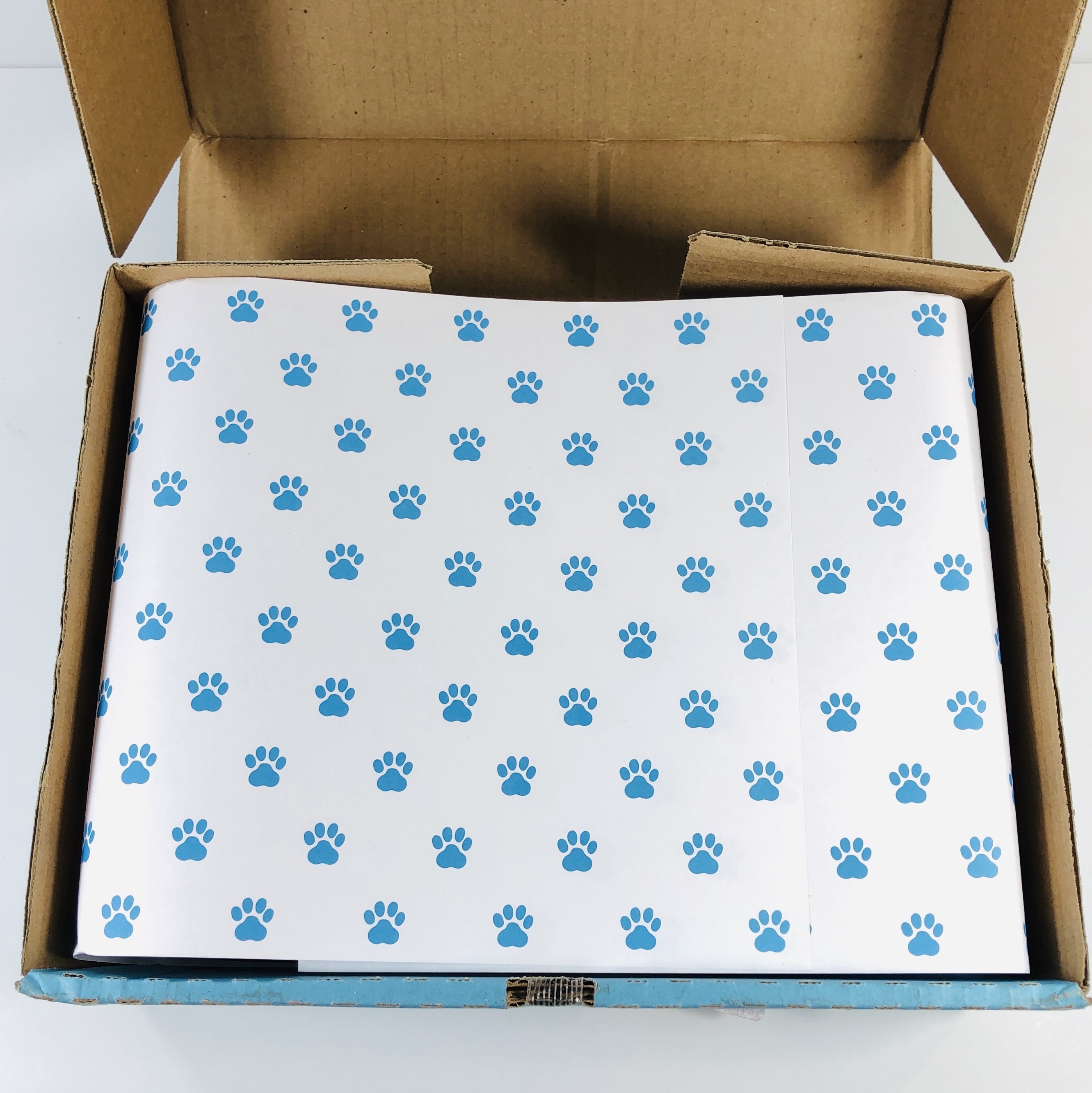 Look at the cute paw prints on the paper!
There was a card announcing the theme: In The Garden!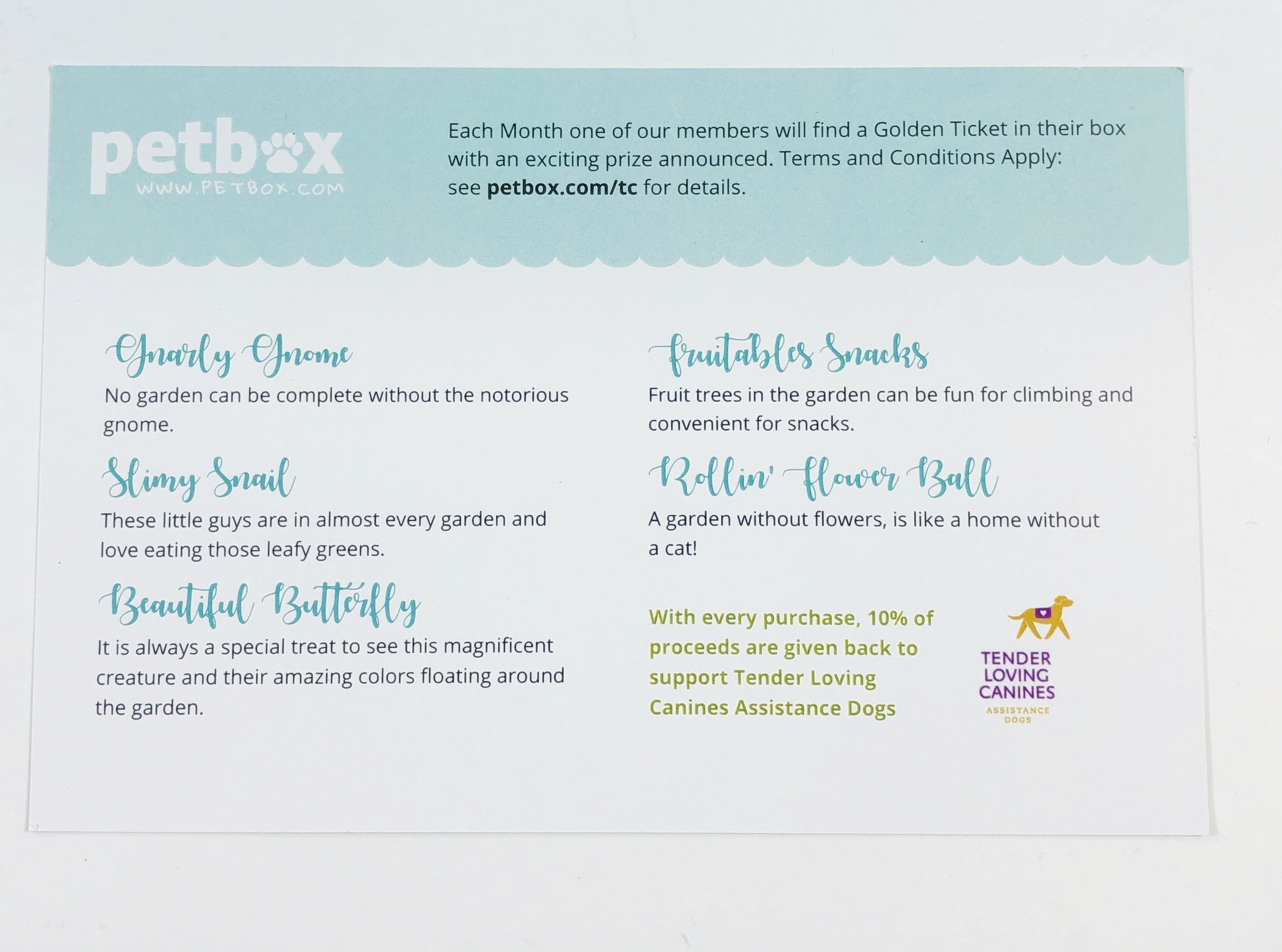 All the items that are included in this box are listed on the back of the card, plus a brief description for each. There was info on the Golden Ticket, and a note that 10% of proceeds are donated to Tender Loving Canines Assistance Dogs.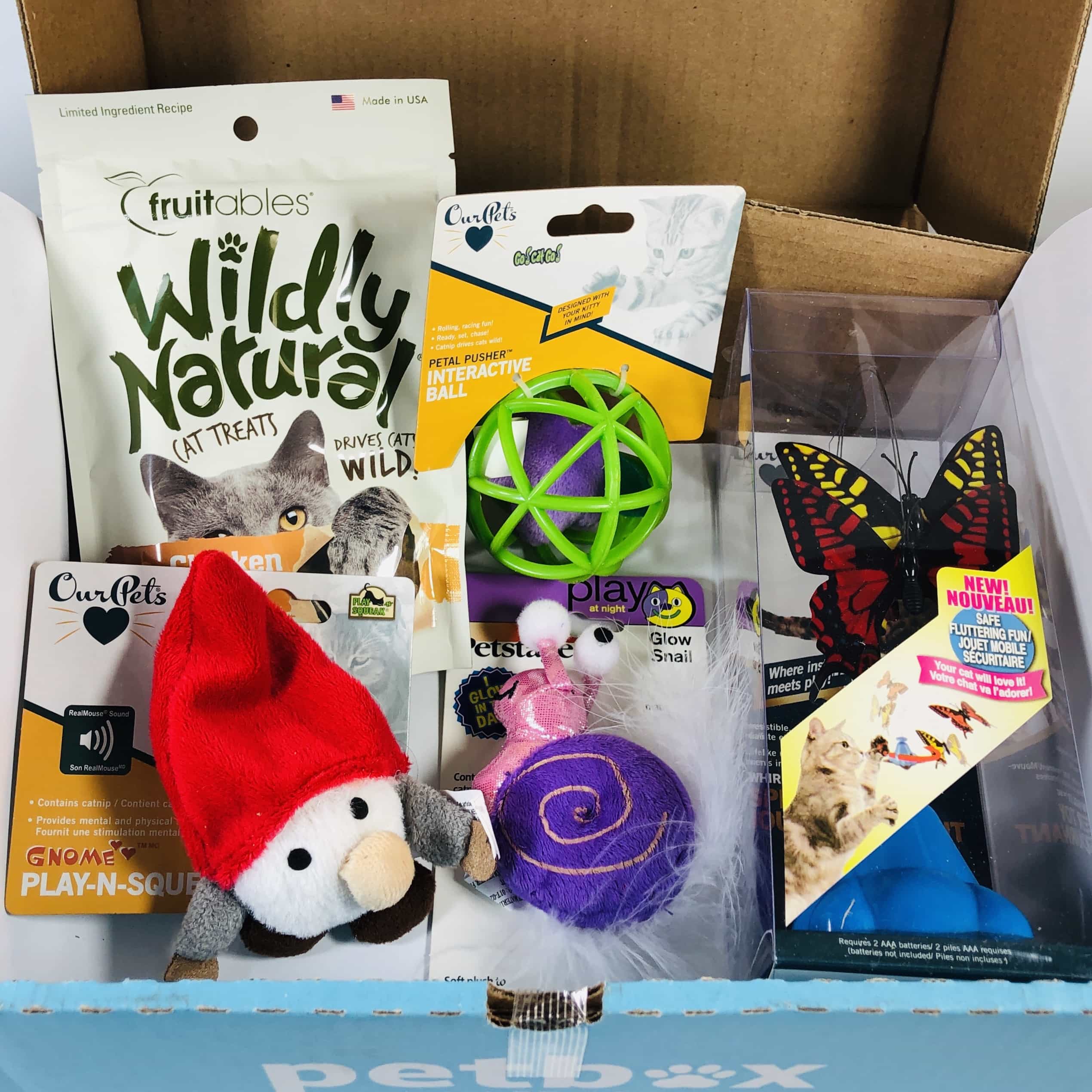 Look at all the goodies inside! My daughter wanted to know why Santa Clause was in the box but I explained that it's a gnome!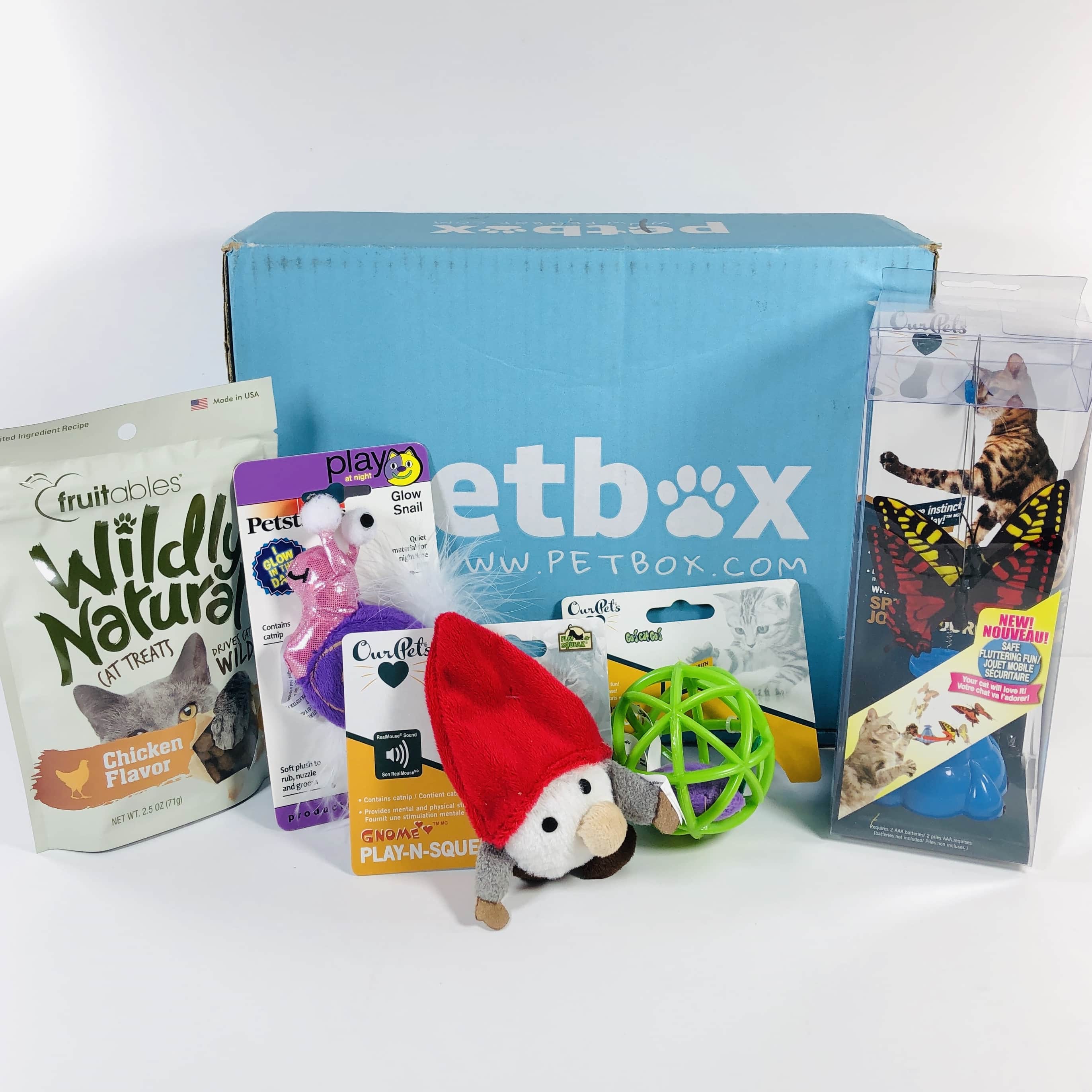 Everything in my box!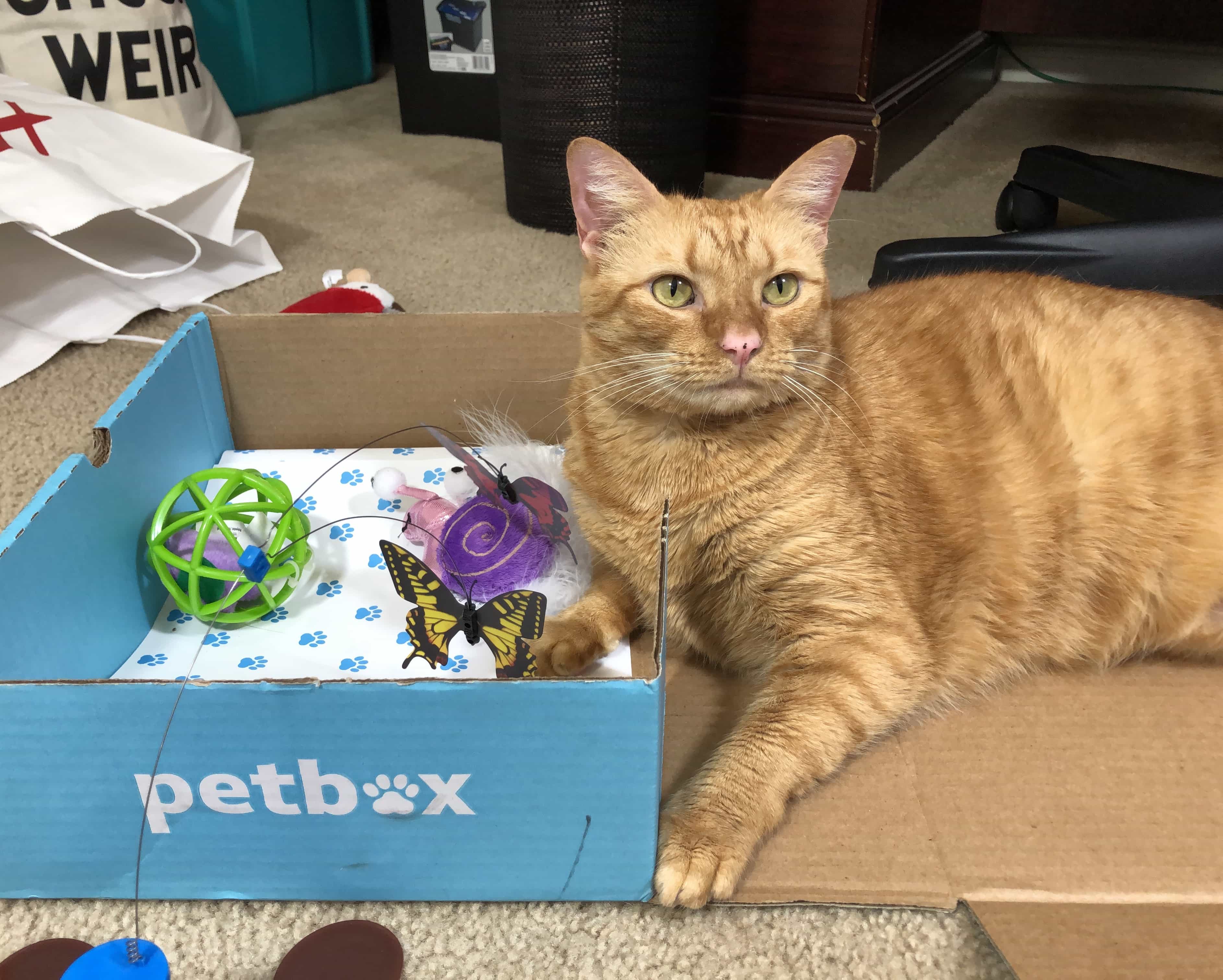 Sunny is ready to play with her new toys!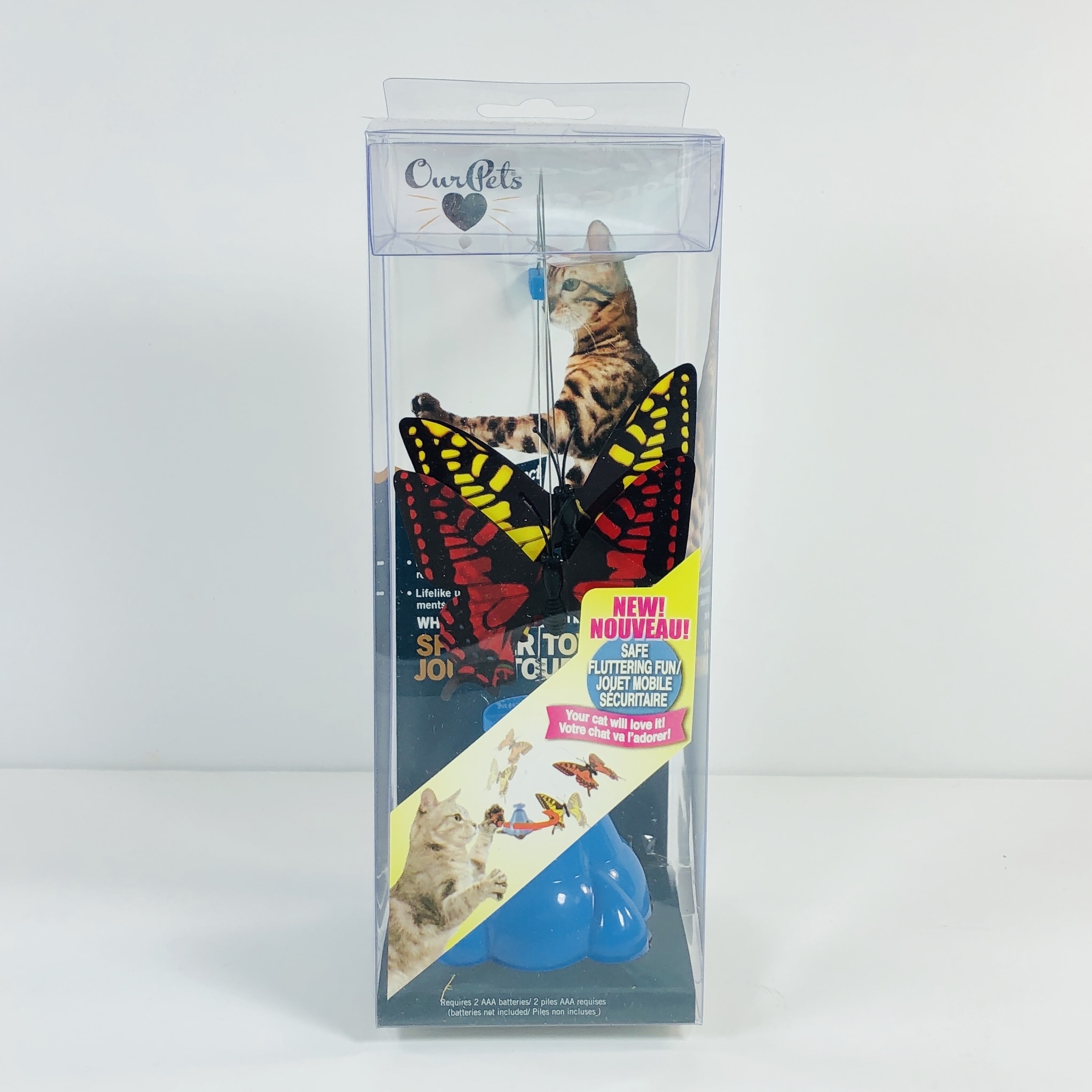 Our PetsWhirling Wiggler Spinner Interactive Cat Toy ($9.94) Results are mixed on this toy according to Amazon. It didn't come with batteries so I haven't bothered to try it out as intended and after I make a trip to the store then maybe I can more fully evaluate it with my cats.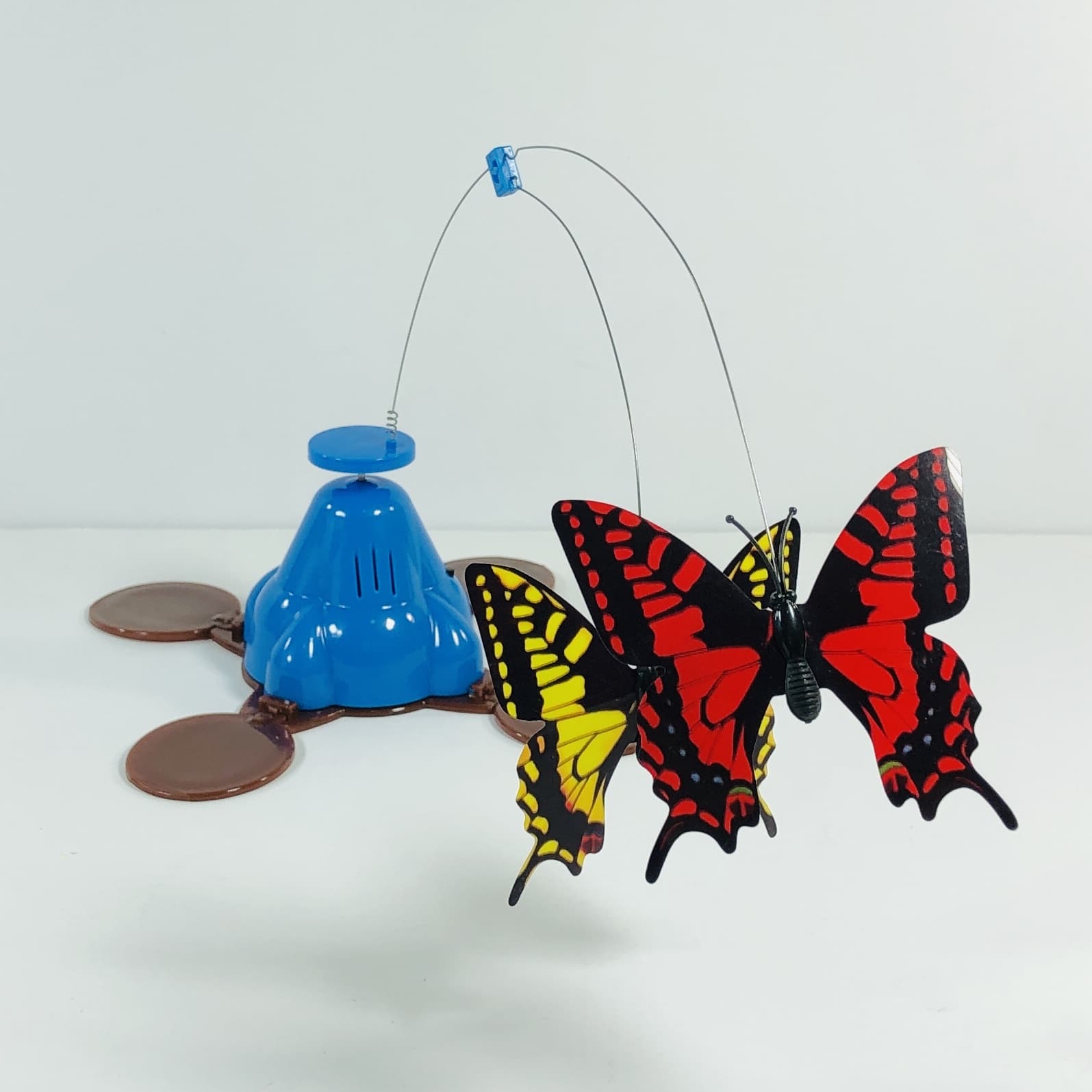 It is cute and I love butterflies!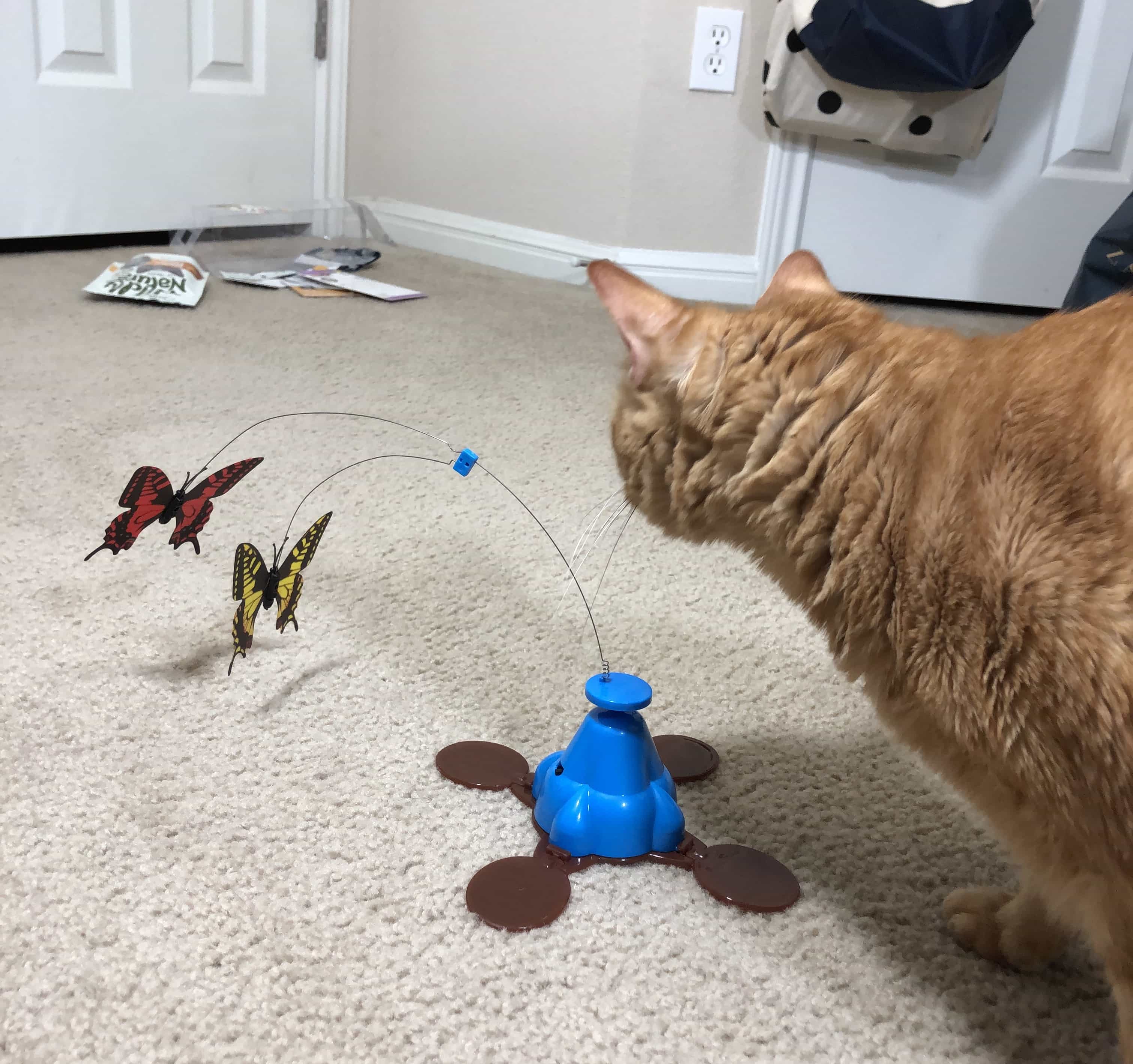 We gave it a spin and Sunny seemed intrigued. Off to hunt for batteries and a screw driver now.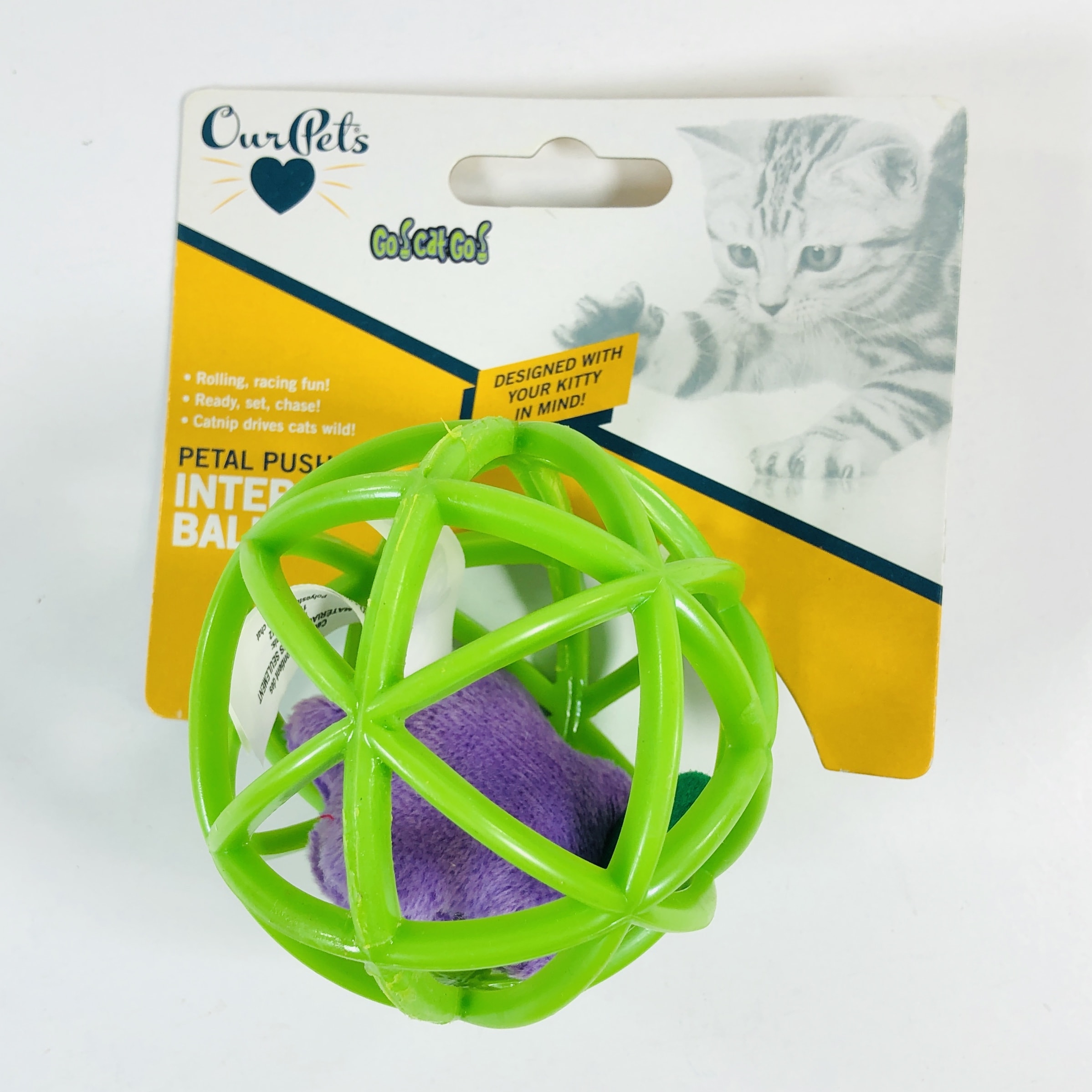 Our Pets Petal Pusher Cat Toy ($3.45) has a plush flower inside a cage. The cage was heavier than I expected.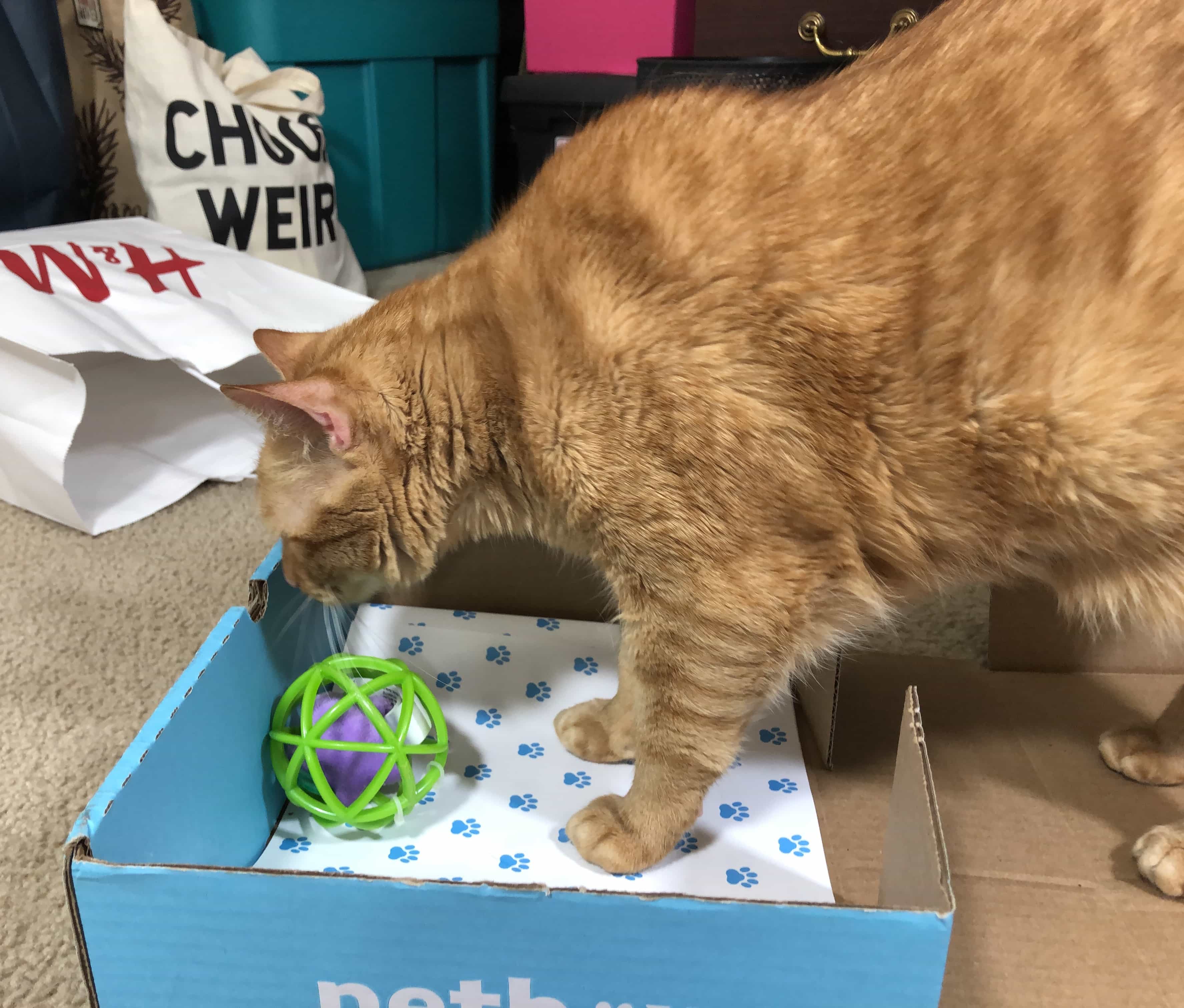 Sunny loves the box though!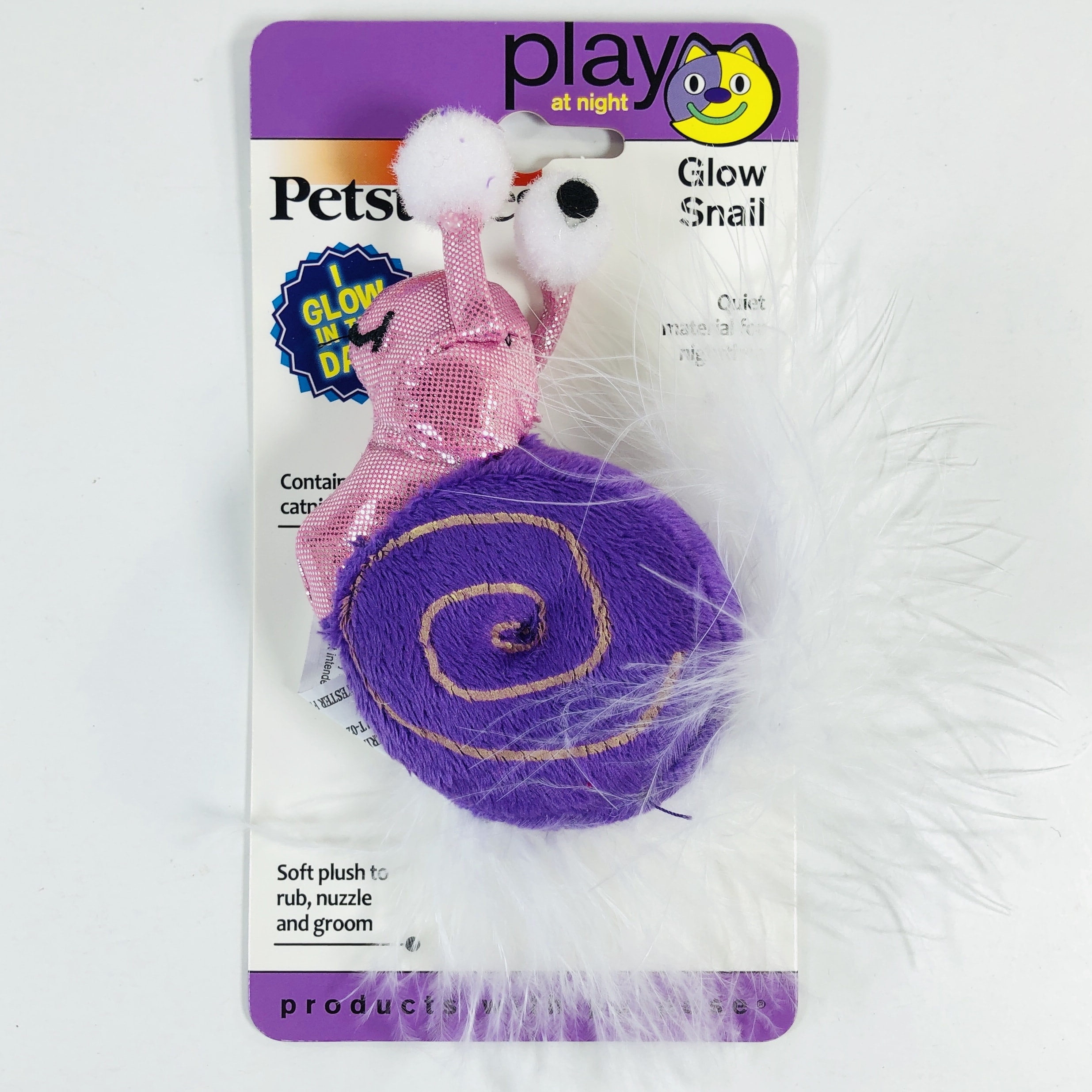 Petstages Play At Night Glow Snail ($6.99) See the swirl on the snail's shell? I think that is glow in the dark paint, but it doesn't work. This toy is supposed to keep the cats entertained at night but if you're buying it for that reason then you might be disappointed.
I held the toy near a light bulb and tried "charging" it in the sun and then tested it in my closet but no glow either way. Sunny does like feathers though and the eyeballs are super cool.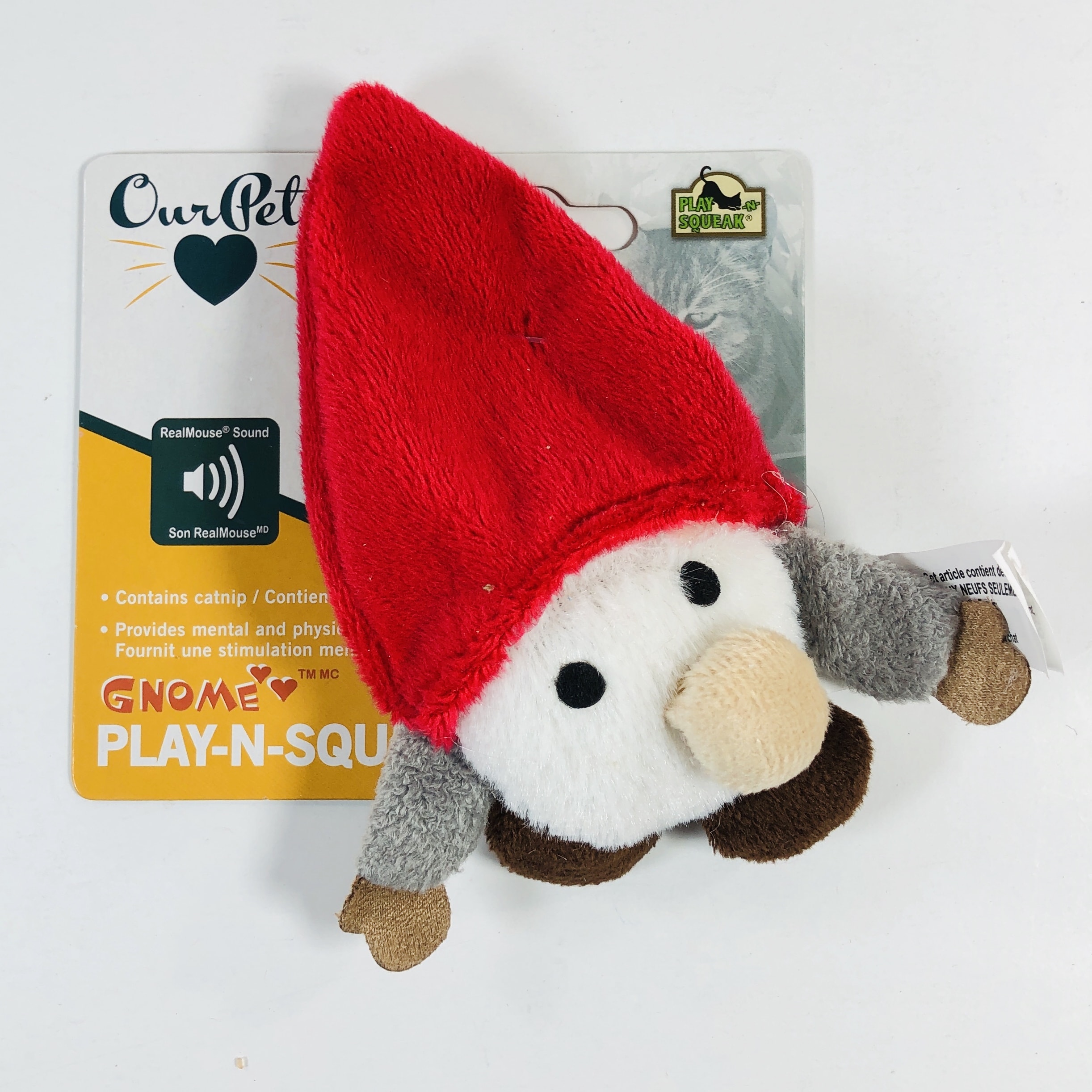 Our Pets Gnome Play-N-Square My daughter thought this was a Santa toy in July but it is a garden gnome!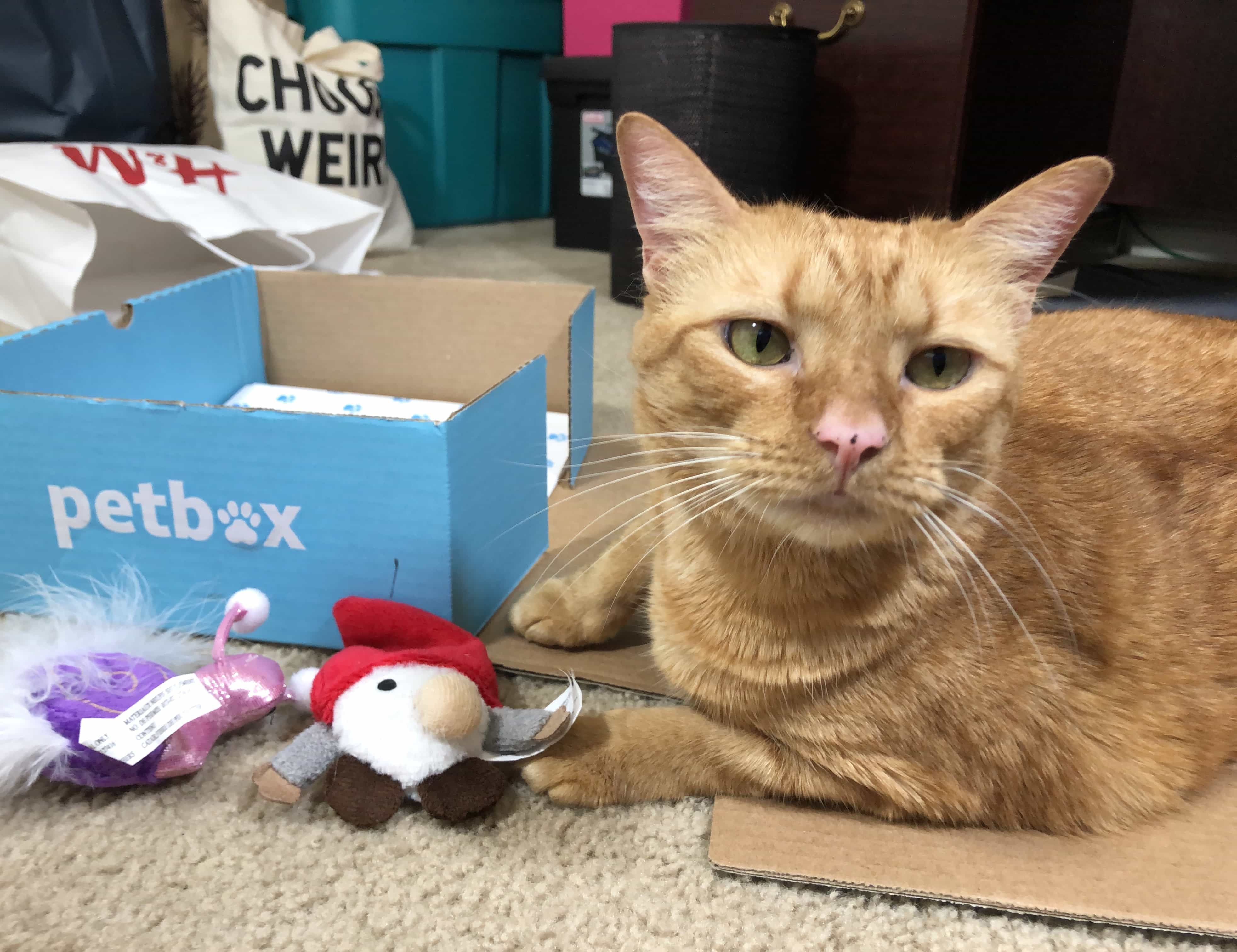 It makes a squeaky sound and has catnip to keep my cat interested.
Fruitables Wildly Natural Chicken Flavor Cat Treats ($2.99) Keeping with the garden theme, I thought maybe this treat had fruit in the ingredients but I found it has chicken meal, rice, and other natural ingredients but no fruit.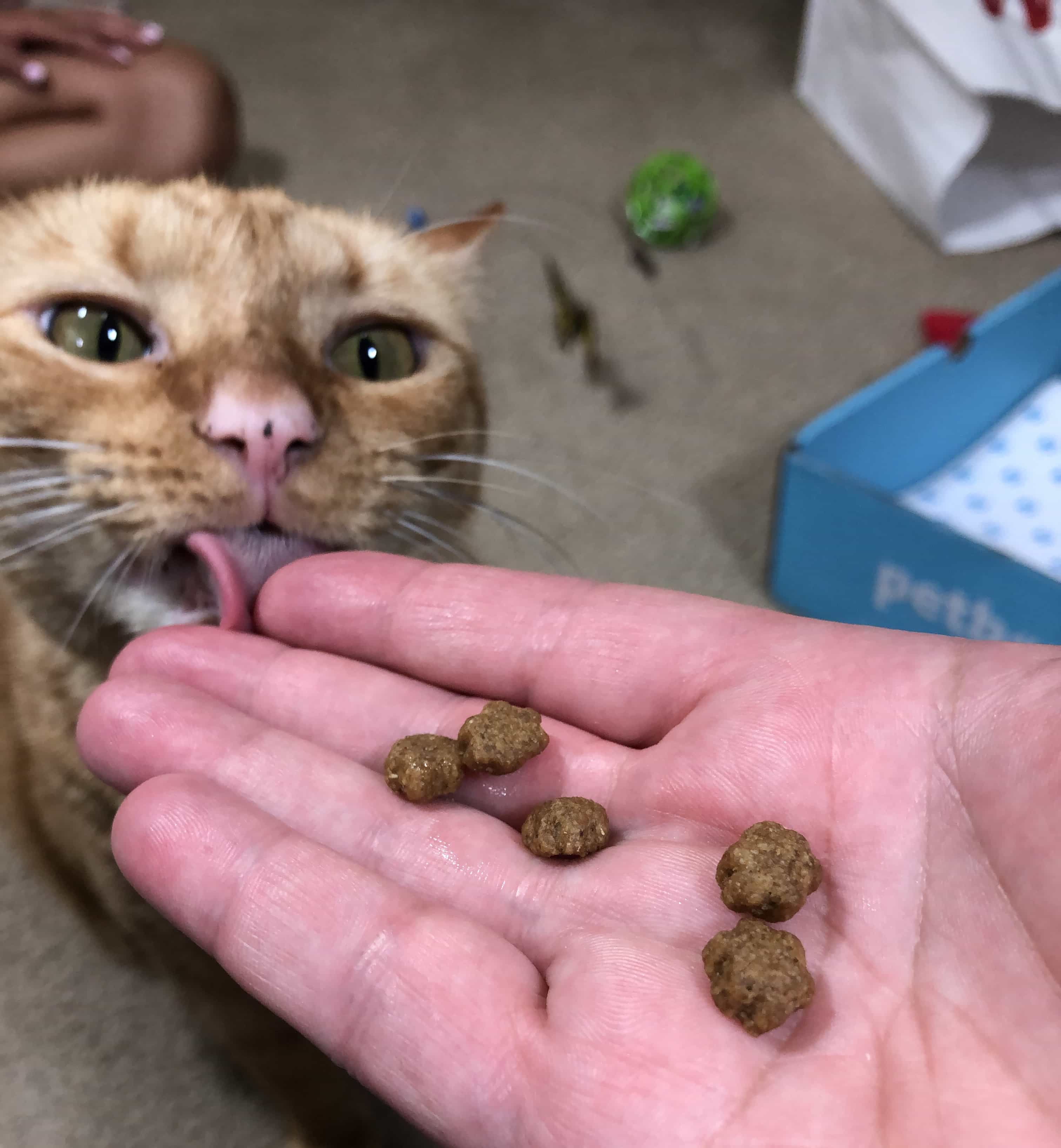 It looks like kibble and Sunny looks like she might want to give it a try.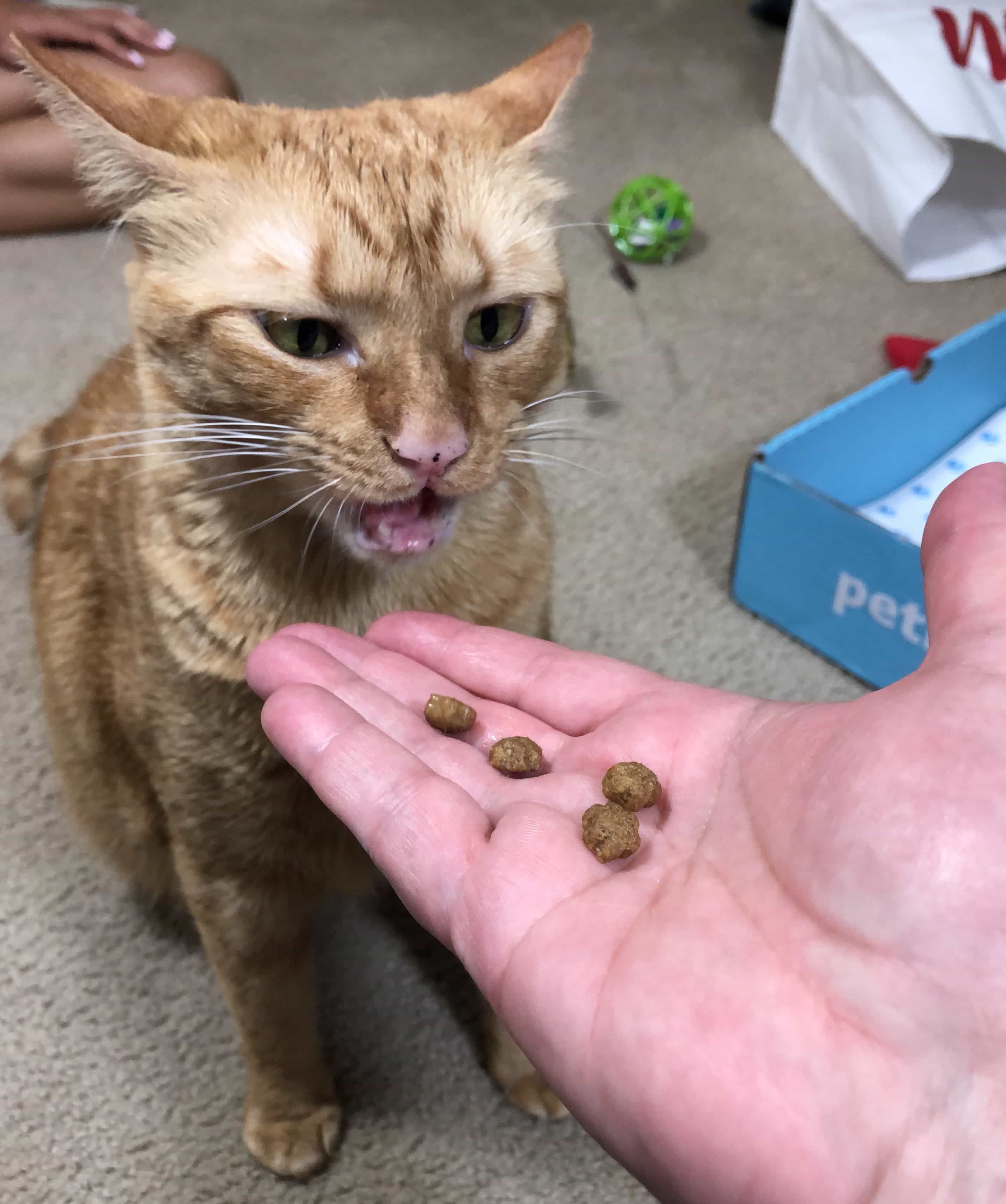 Yep, she likes it!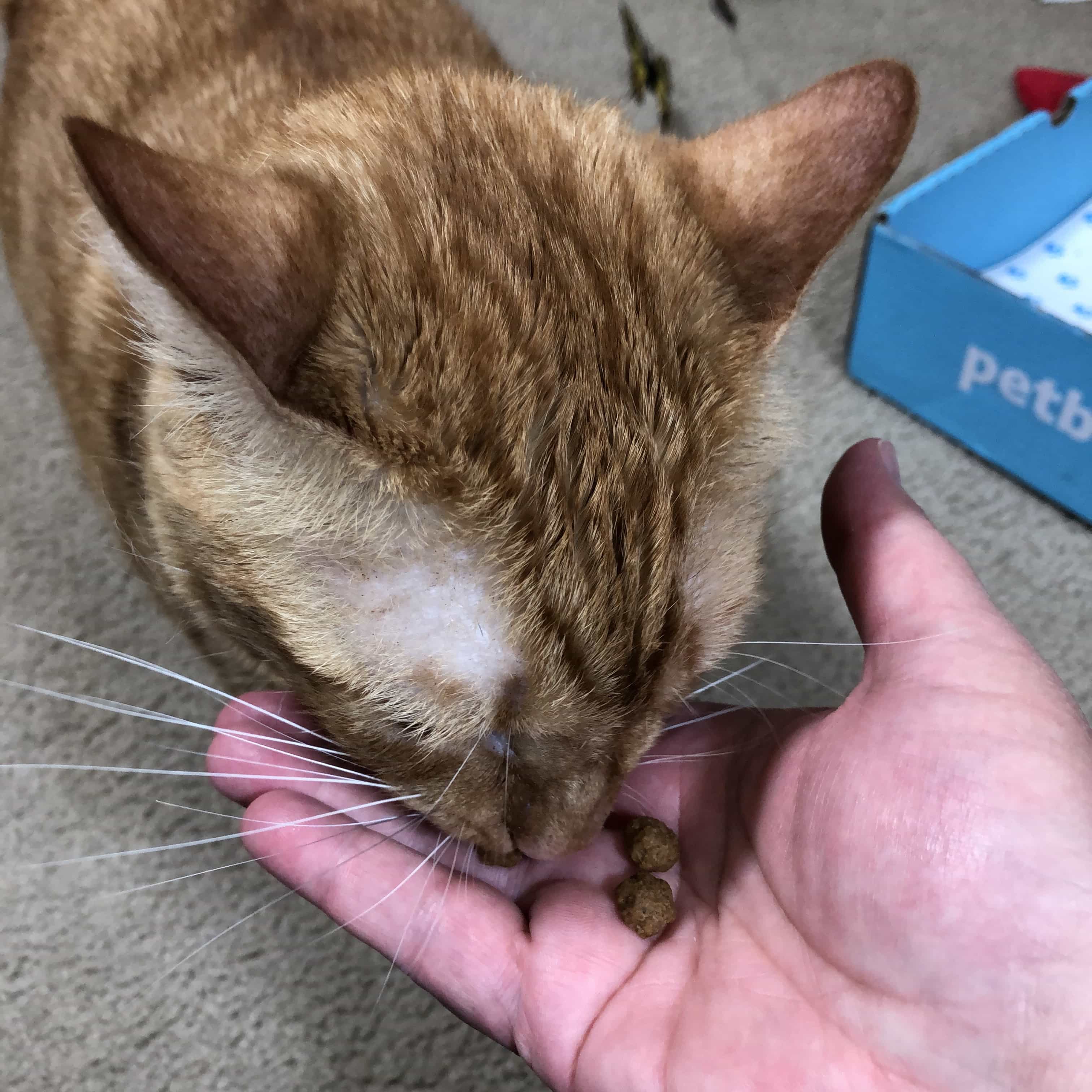 Here's one happy kitty right here! Sunny liked her PetBox and I thought the toys and treat fit the theme to a T. I still need to get some batteries for the butterflies but I don't get toys like that very often. The snail is cute even if it doesn't glow. I liked the selection of different toys too – balls, active toys, and plush are all in here!
What do you think of this month's box?