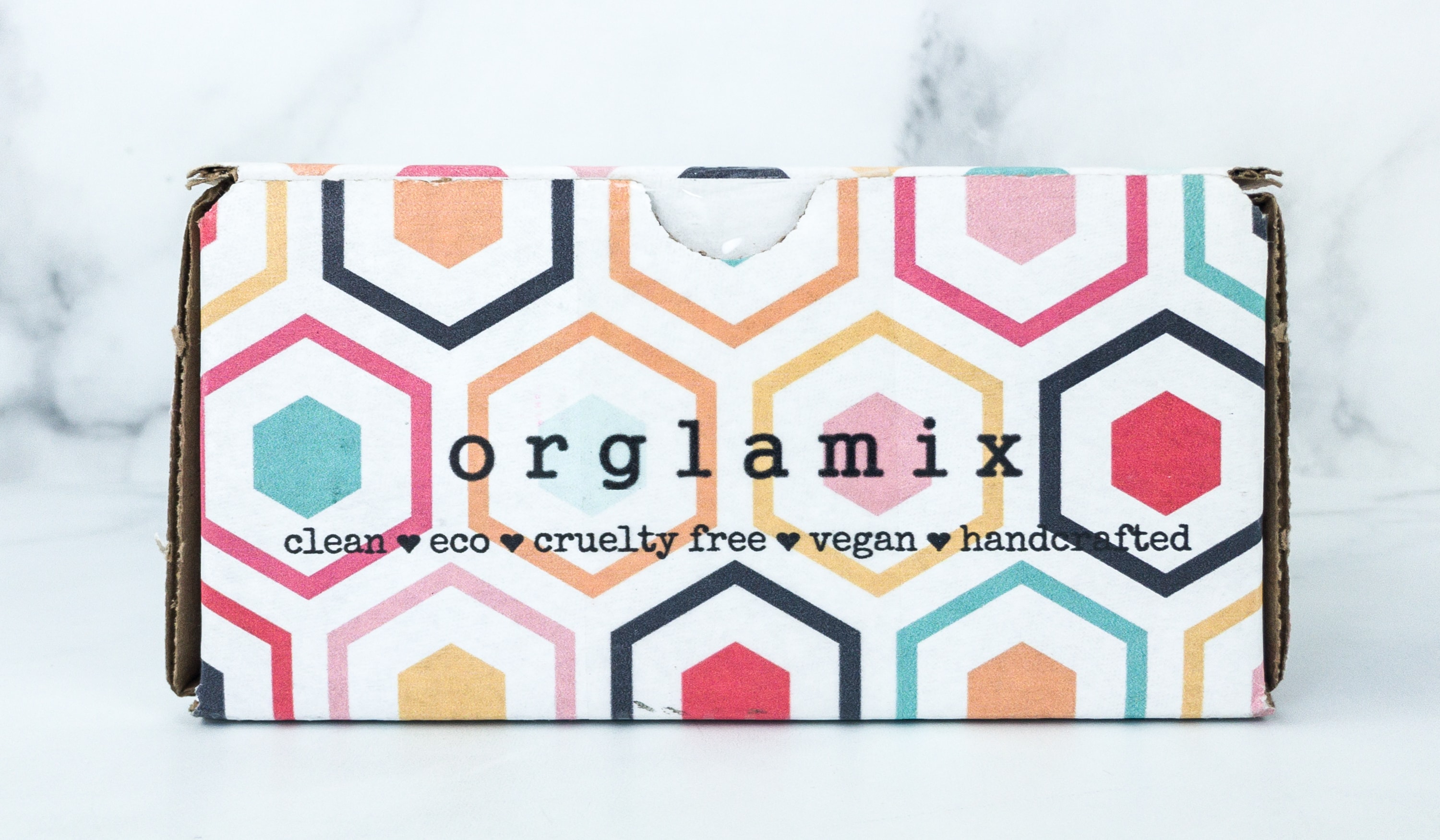 Orglamix is a monthly vegan beauty and makeup subscription box. Every month you'll get vegan beauty products with a cute monthly theme! Some months are more skin care and body care focused, others have a good dose of Orglamix mineral makeup. Orglamix has recently added the Eyeshow Edit box for $21.95 a month with 3 shades of highly pigmented mineral shadows.
DEAL: Save $5 on your first month with coupon code CRATEJOY.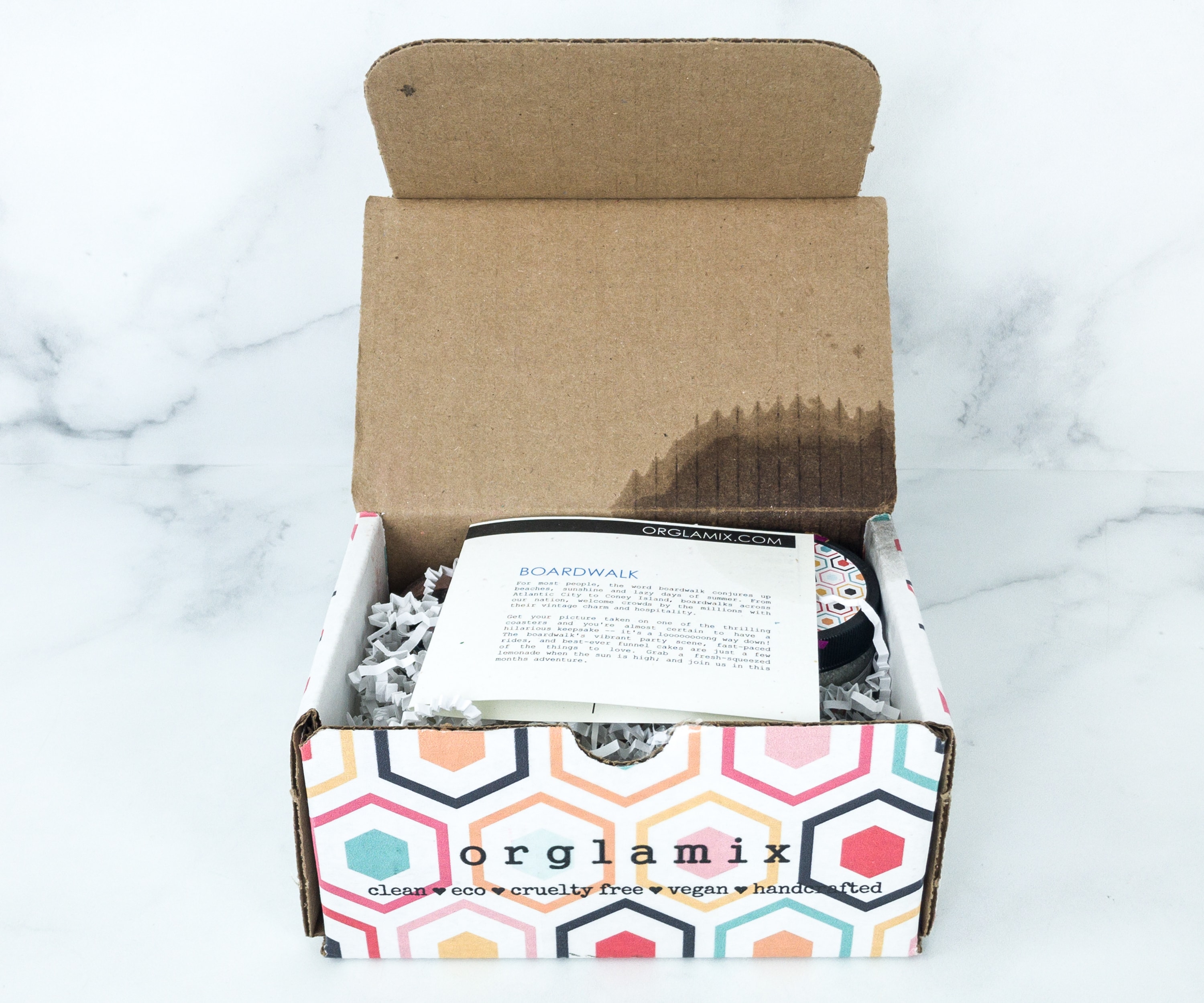 I'm loving this month's box design!
The box was filled with squiggles. One of the items leaked, which is why a part of the box looks wet.
The June 2019 theme is BOARDWALK.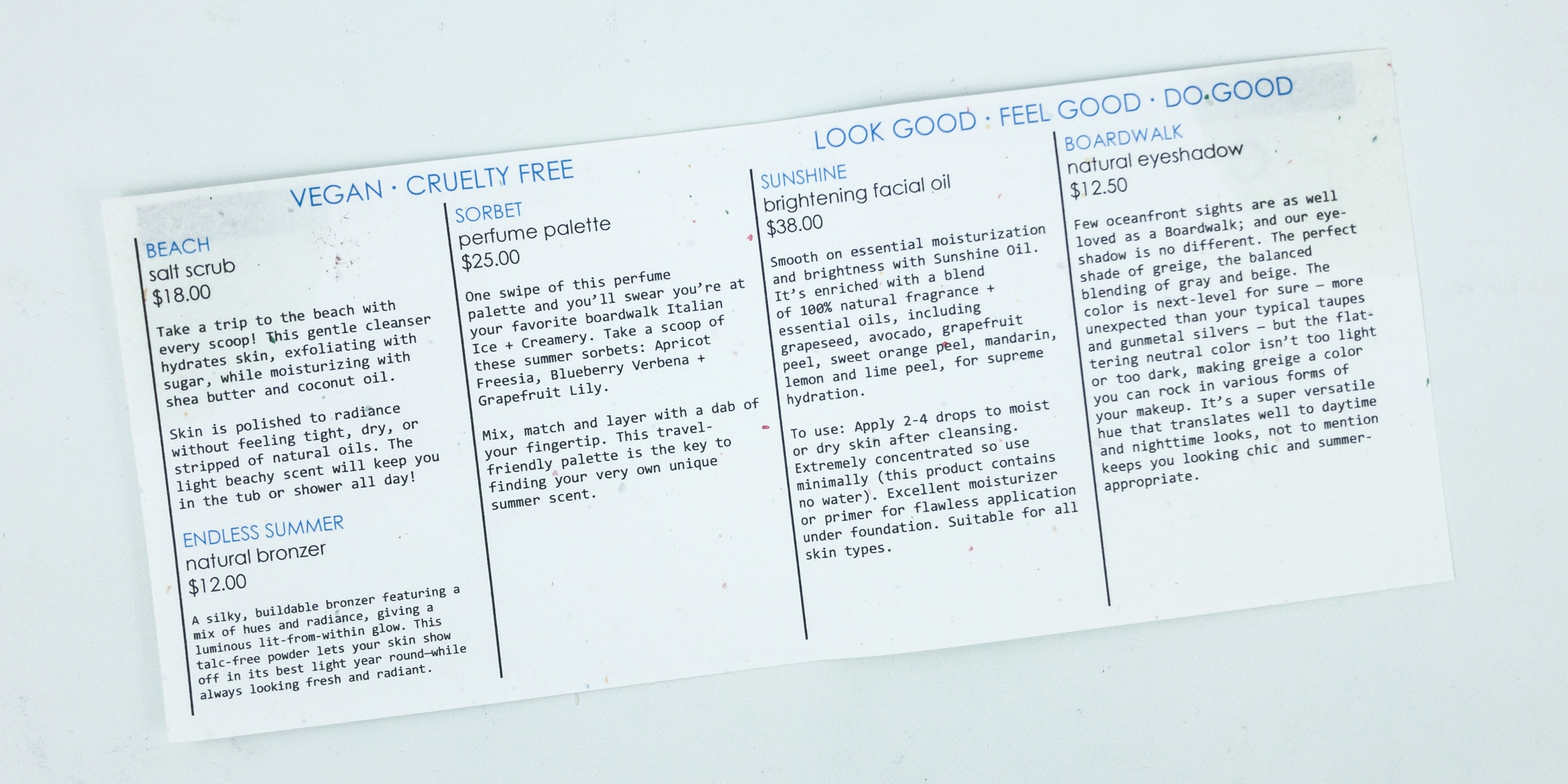 The information card has details on every item, plus useful tips.
Everything in the June 2019 Box!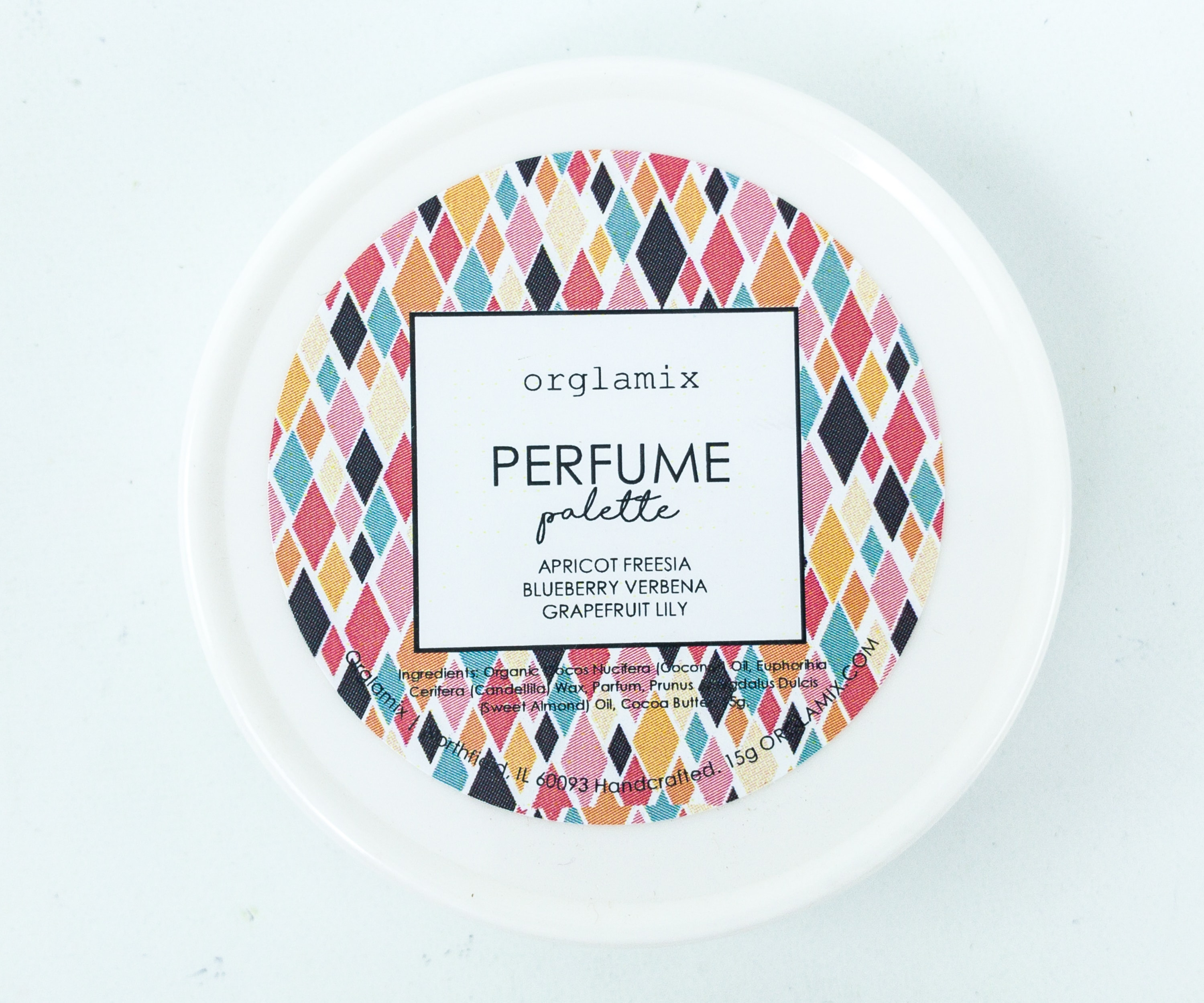 Orglamix Sorbet Perfume Palette ($25) Apricot freesia, blueberry verbena, and grapefruit lily are the pleasant fragrances that are included in this perfume palette.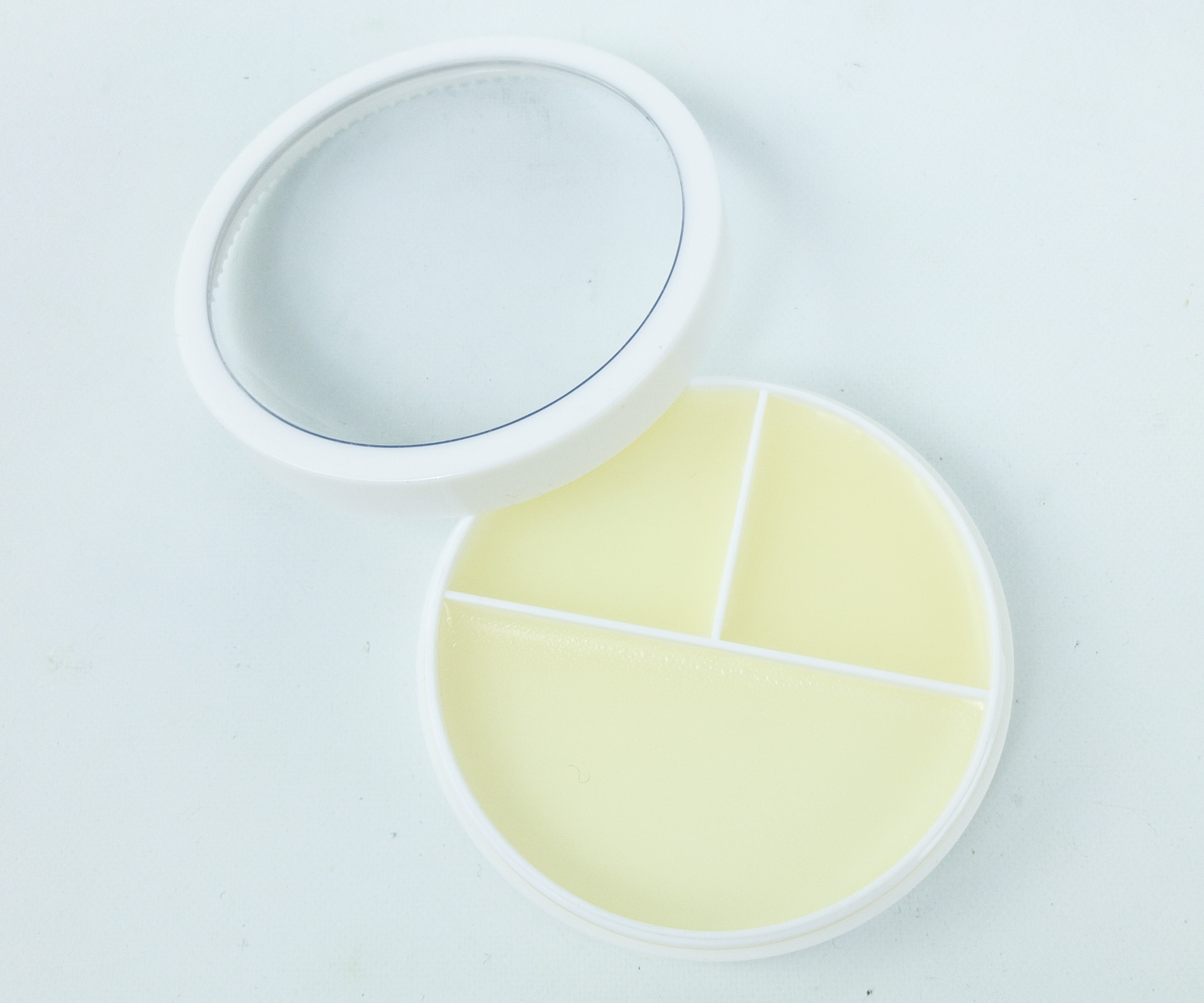 The three scents are great whether worn alone or used together. The fragrances are light and are a delight to the senses. I'm so thrilled to see a fragrance item again in Orglamix!
Orglamix Endless Summer Natural Bronzer ($12) This bronzer works fine to make the skin look sun-kissed!
The bronzer has some sparkle to it, so imagine when the sunlight hits your face. It also adds warmth to the skin. The product spilled a little when we opened it, but it's all good.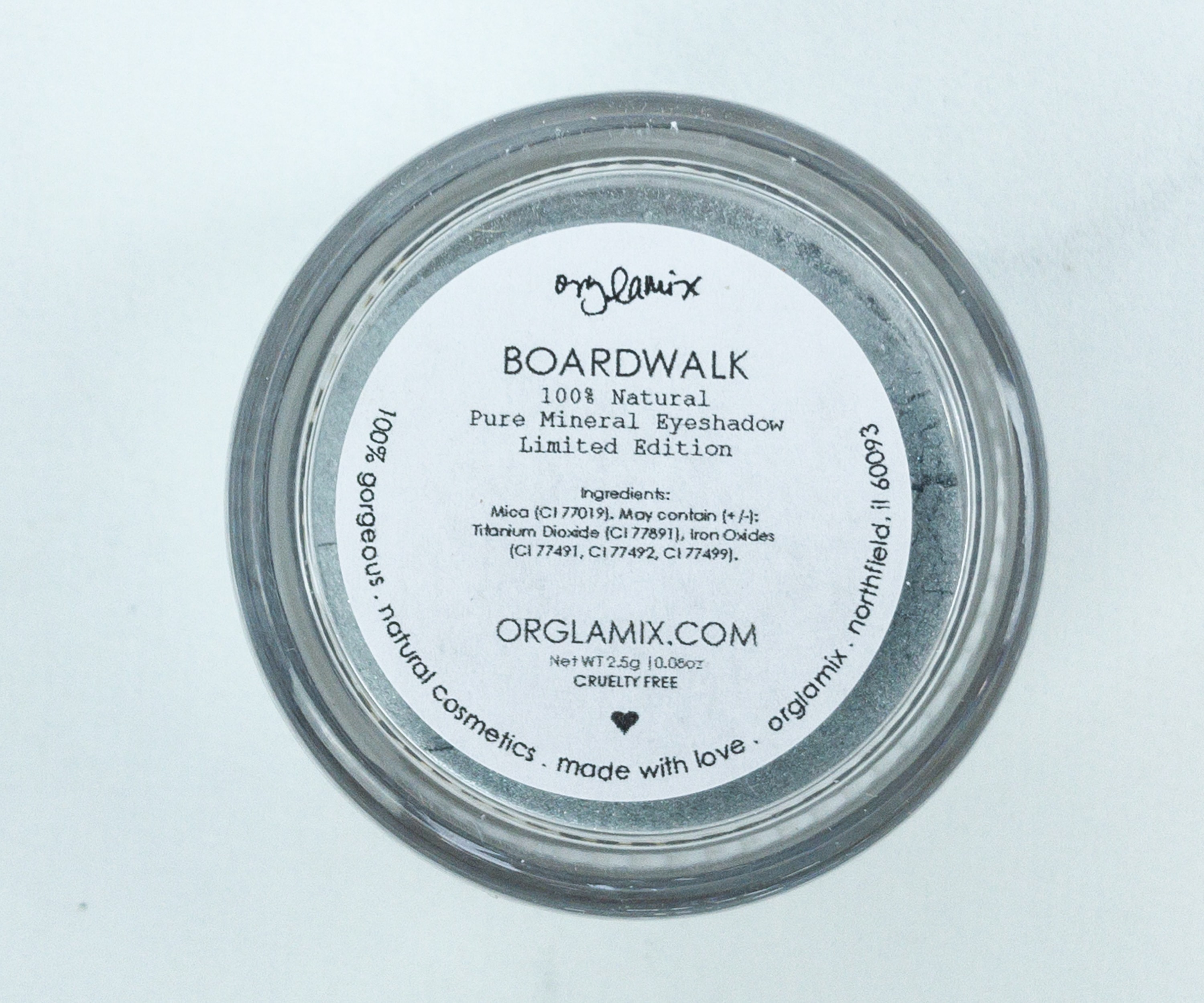 Orglamix Boardwalk Natural Eyeshadow ($12.50) This eyeshadow has almost the same effect as the bronzer. It's a pure mineral eyeshadow that can be blended with other lighter colors, either as a base or an accent.
It's a good shimmer if you want to have a bolder look.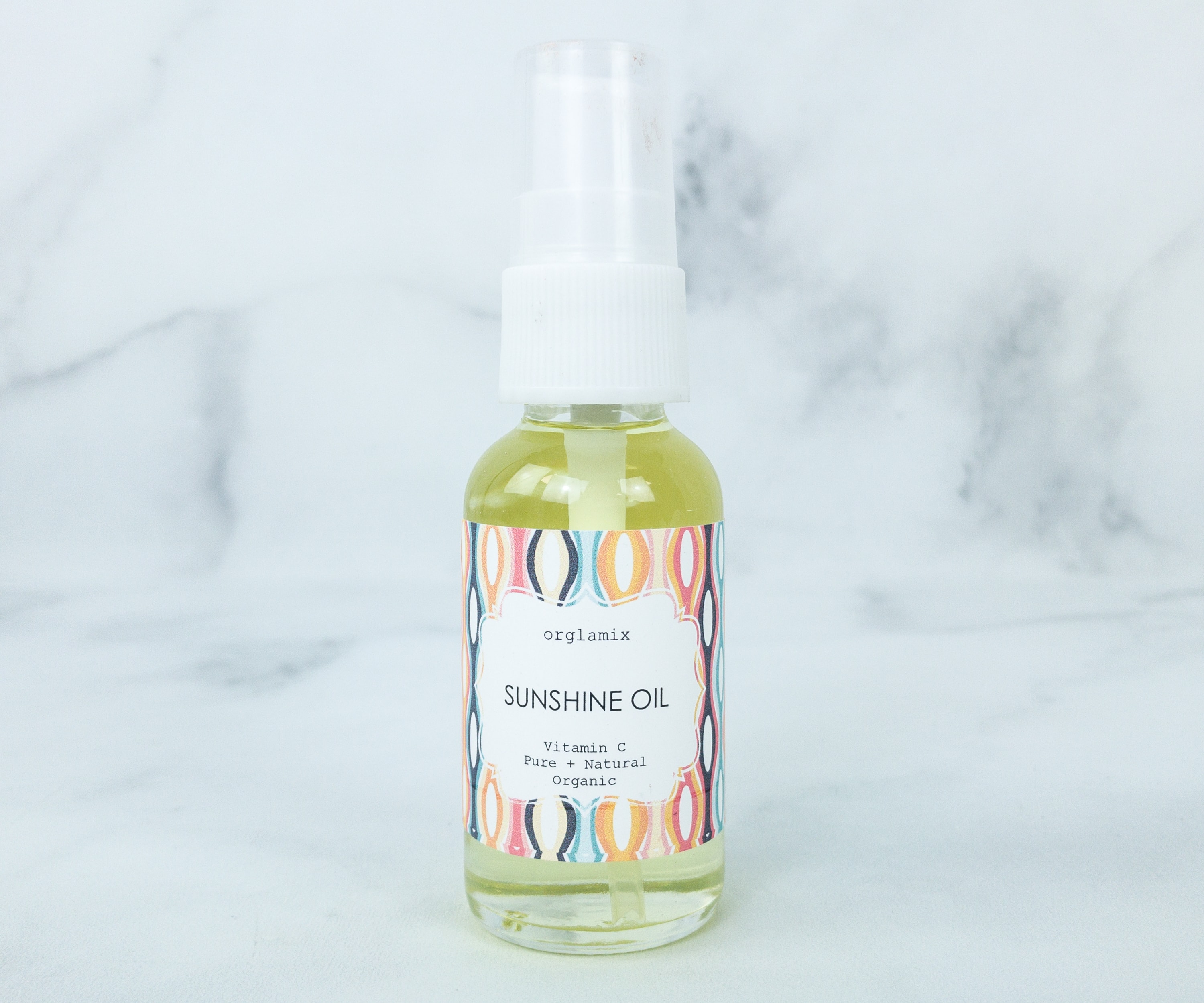 Orglamix Sunshine Brightening Facial Oil ($38) This brightening facial oil promotes skin's healthy glow and results in an easier make-up application as it can be a good make-up primer.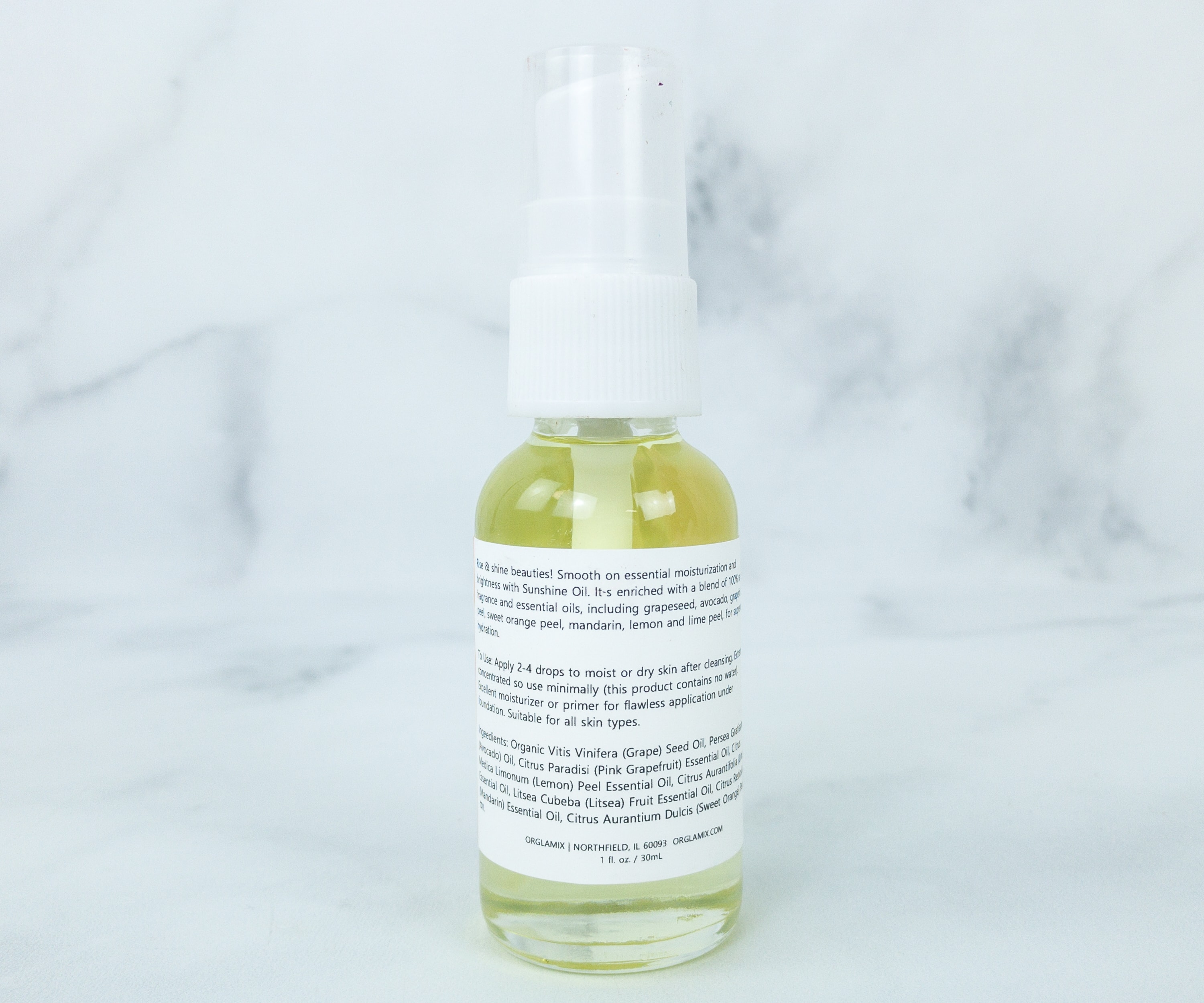 The oil also hydrates the skin. Just apply 2-4 drops to moist dry skin after cleansing.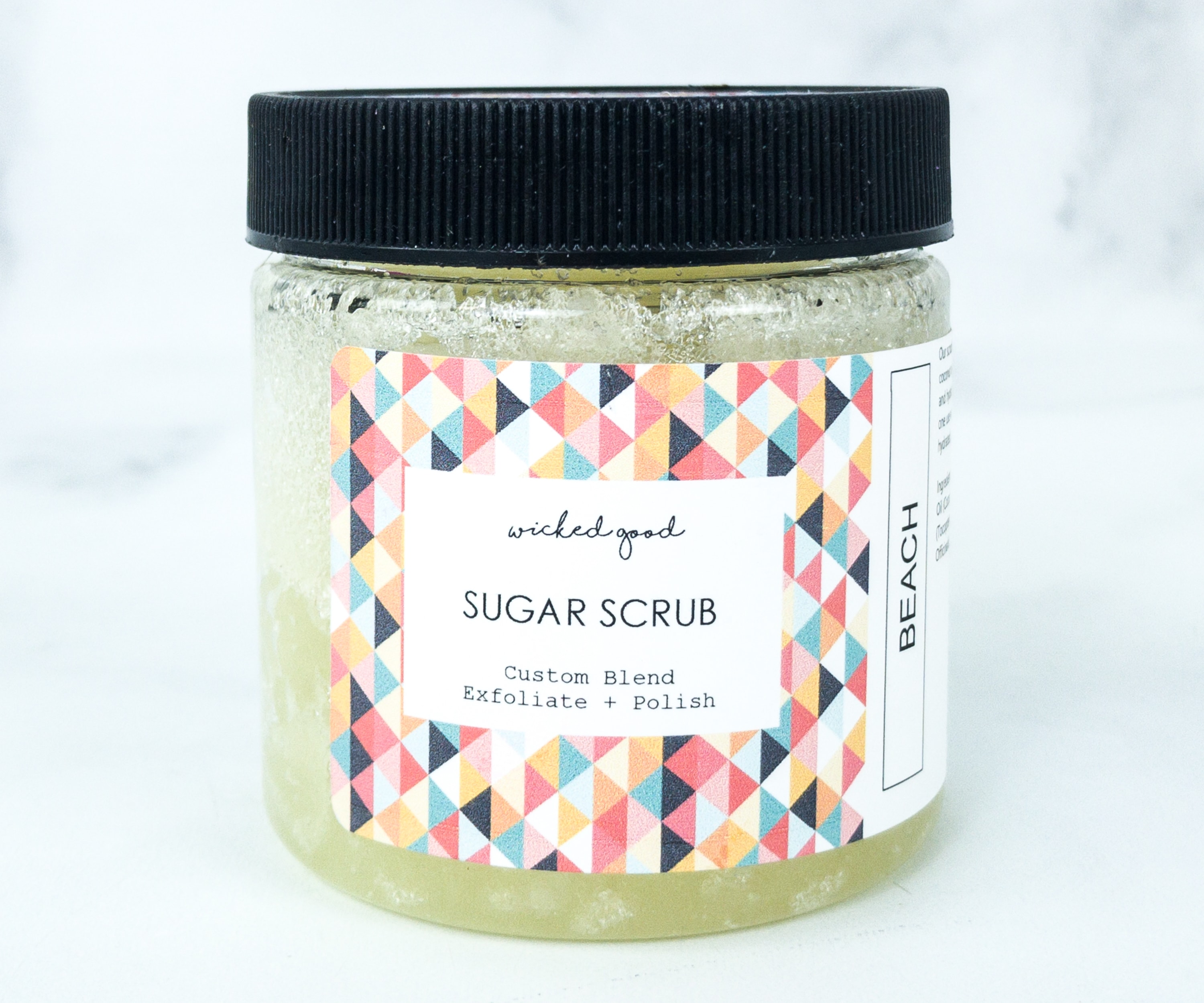 Wicked Good Sugar Scrub ($18?) Unlike other scrubs, this sugar scrub exfoliates your skin minus the irritation and the drying afterward.
It's infused with coconut oil and other nourishing oils to keep your skin hydrated.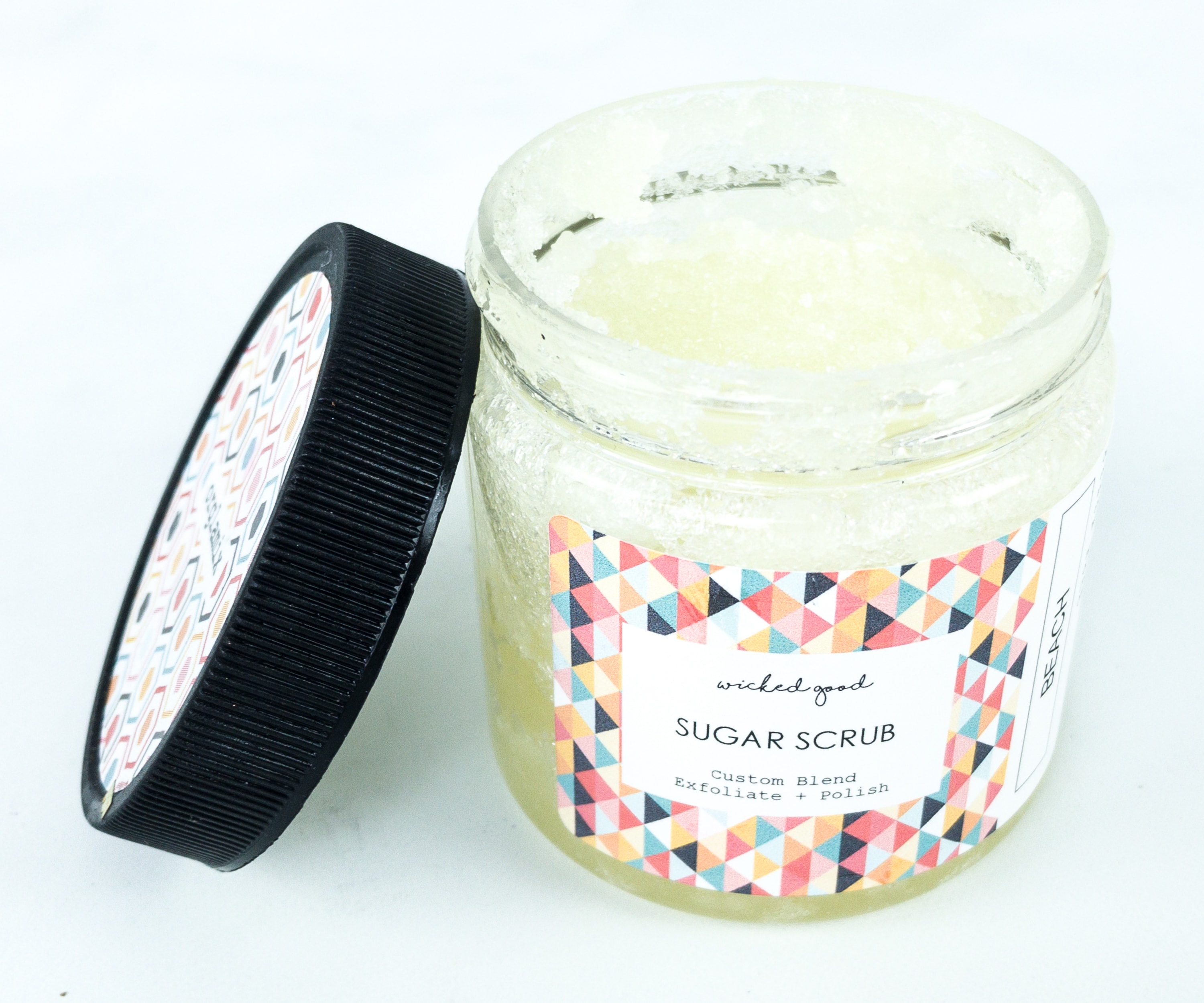 It takes off dead skin cells, revealing soft, smooth, and glowing skin!
Orglamix is a nice box that supplies me with great make-up and skincare products. For this box, I definitely love the sugar scrub as it easily takes off dead skin cells yet it's really gentle and leaves my skin smooth and well-hydrated – the little leak didn't seem to affect the product at all. The facial oil is another great inclusion, as I won't need any make-up primer and moisturizer. The make-up items like the bronzer and eyeshadow are always fun, like the rest of the Orglamix makeup, and I like the inclusion of the fragrance palette that comes not only with one, but three delightful scents. Overall, this box is awesome, and they include must-have items that are always in line with the season!
What do you think of this month's Orglamix?