Orglamix is a monthly vegan beauty and makeup subscription box. Every month you'll get vegan beauty products with a cute monthly theme! Some months are more skin care and body care focused, others have a good dose of Orglamix mineral makeup. Orglamix has recently added the Eyeshow Edit box for $21.95 a month with 3 shades of highly pigmented mineral shadows.
DEAL: Save $5 on your first month with coupon code CRATEJOY.
Each month's box design is different! This month, the box had vintage-looking prints.
The box was filled with squiggles.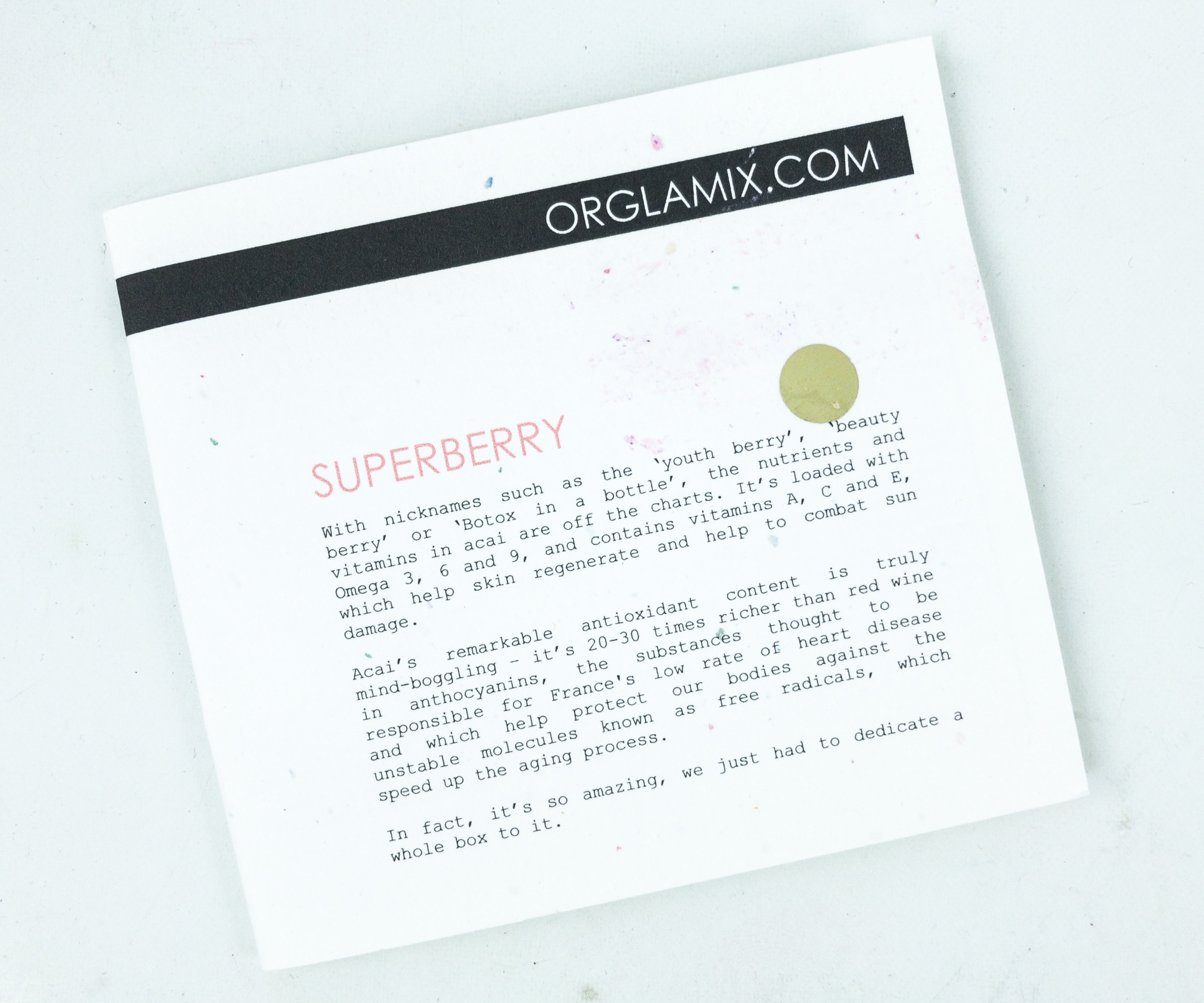 The August 2019 theme is SUPERBERRY.
The information card has details on every item, plus useful tips.
Everything in the August 2019 Box!
Orglamix Berry Smoothie Shea Butter Soap ($6) It's a berry smoothie-inspired handmade soap, blended with nourishing ingredients such as shea butter, gardenia, and acai. The subtly sweet scent is to die for.
The upper part has a red hue, and the bottom part is in white. There are also purple swirls all over. This soap creates a nice lather and provides hydration!
Orglamix Superberry Hydrate + Glow Mask ($18) I could use a boost of radiance every now and then, and this berry-infused leave-on mask is perfect for that purpose. It's formulated to eliminate dullness and improve uneven skin tone.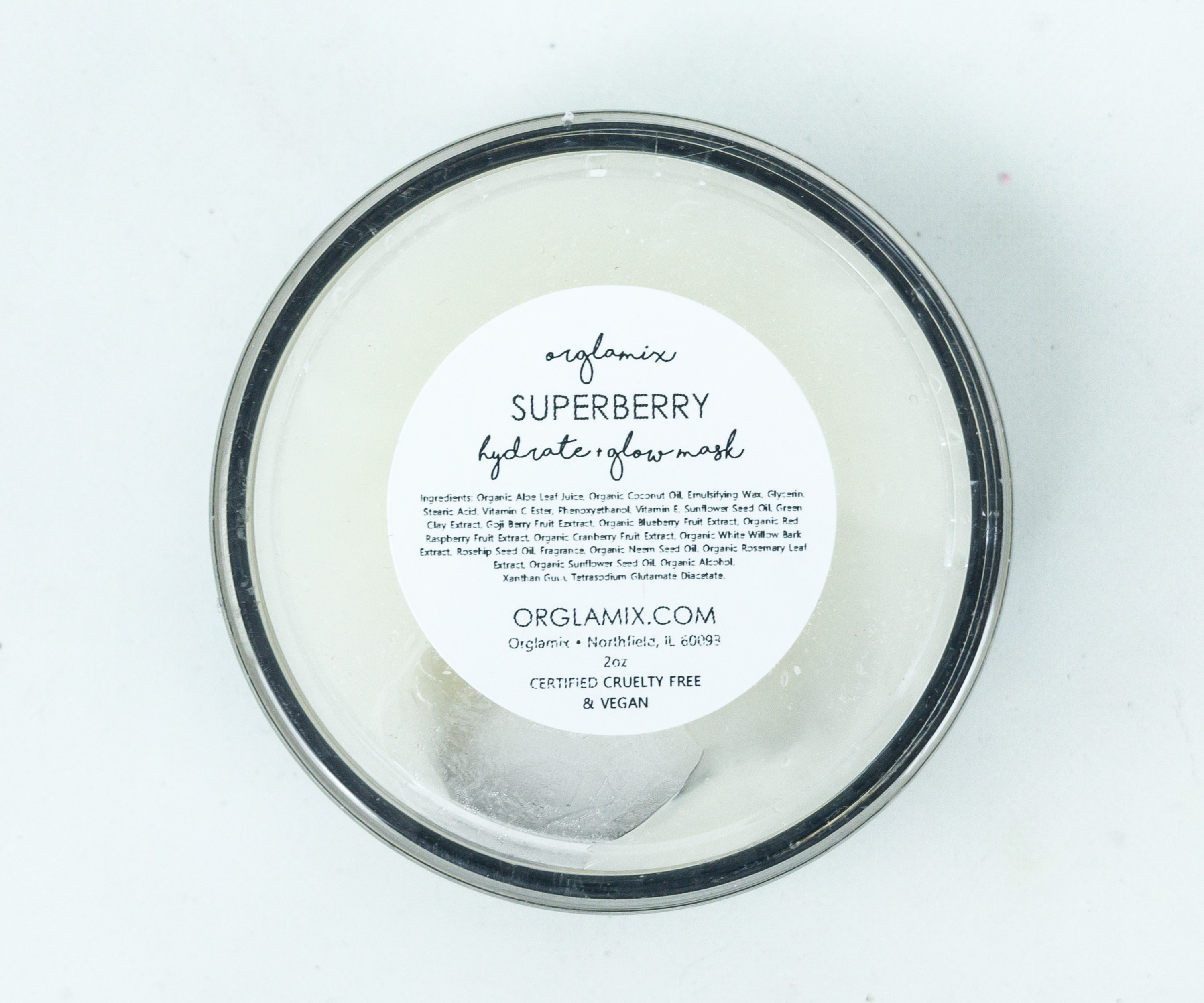 Berries included in the mask are goji berry, blueberry, raspberry, and cranberry. Other key ingredients are aloe leaf juice, coconut oil, and sunflower seed oil. At the bottom of the container, it says that this product is certified cruelty-free and vegan.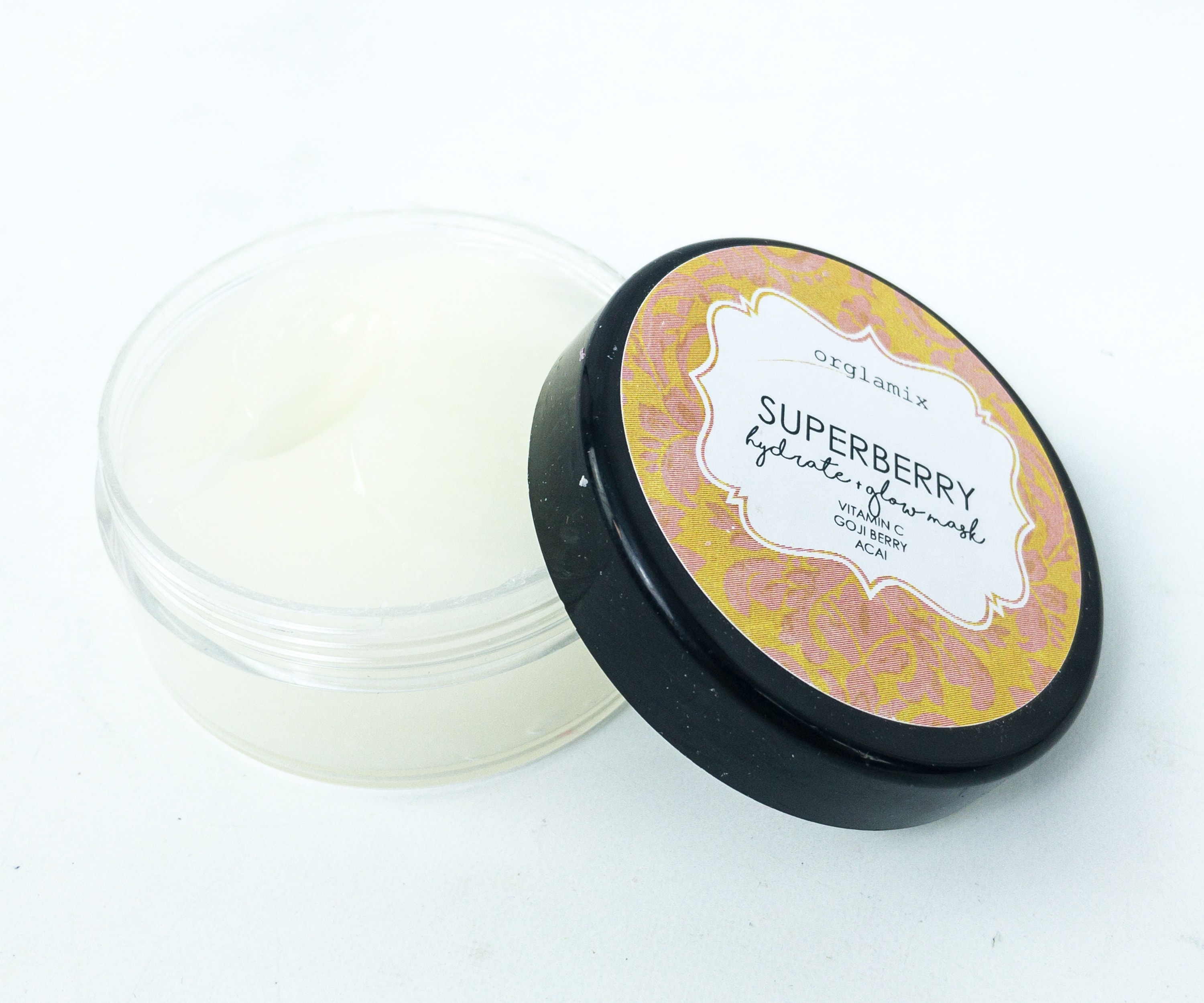 The light-as-a-feather formula delivers optimum hydration. It gets easily absorbed by the skin and it doesn't feel icky either. You can use this the night before an important day or event to ensure that you have glowing skin even without much makeup.
Orglamix Acai Fusion Sugar Balm Scrub ($16) This scrub smells like heaven! Formulated to exfoliate your skin minus irritation or drying afterward, it's ideal for a whole body scrub. If you want to give your feet some love or prepare for wearing sandals, you can also use this scrub on your feet only.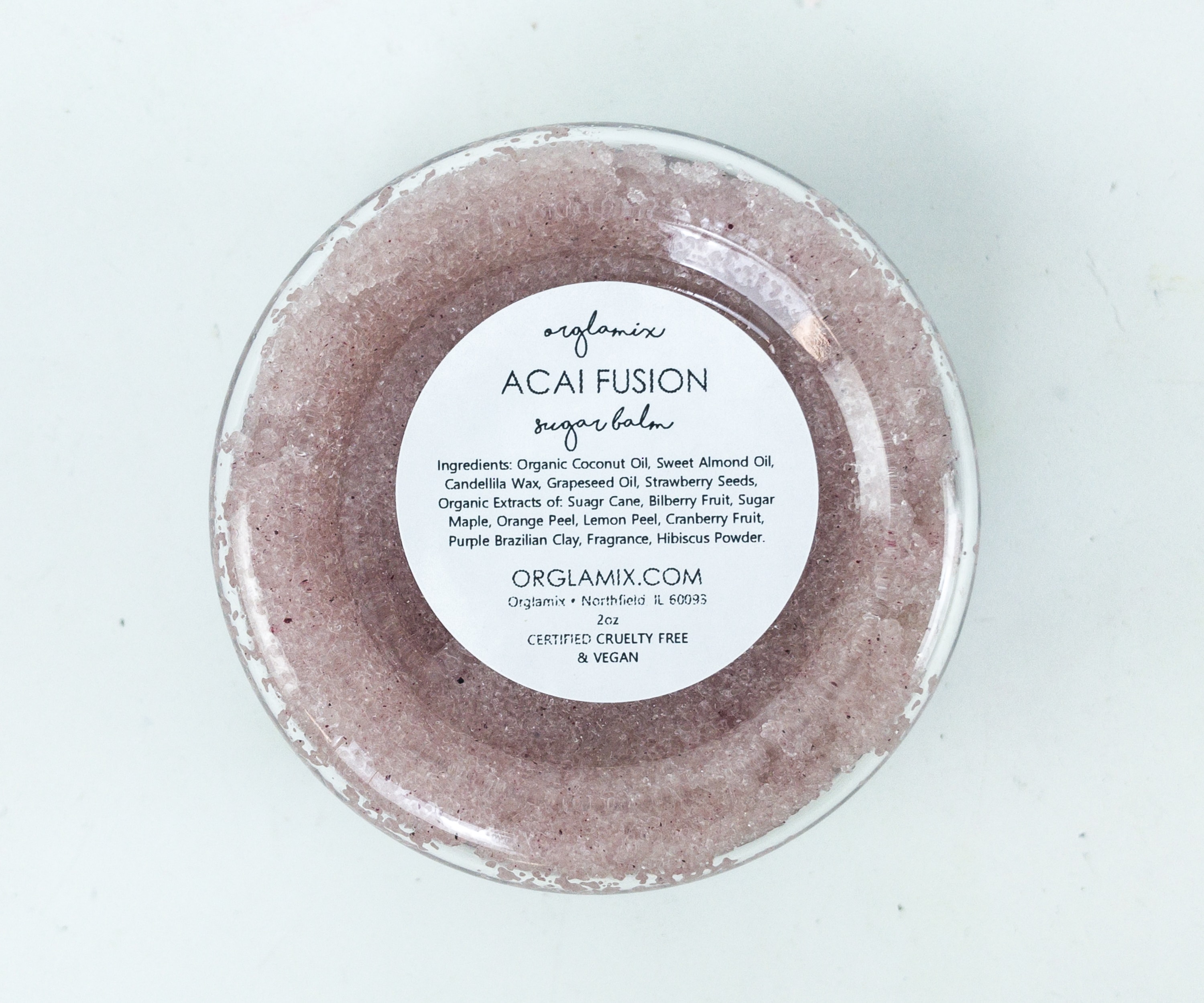 Ingredients include vegan-friendly stuff such as acai fruit enzymes, strawberry seeds, and purple clay. According to the label, this one is also cruelty-free.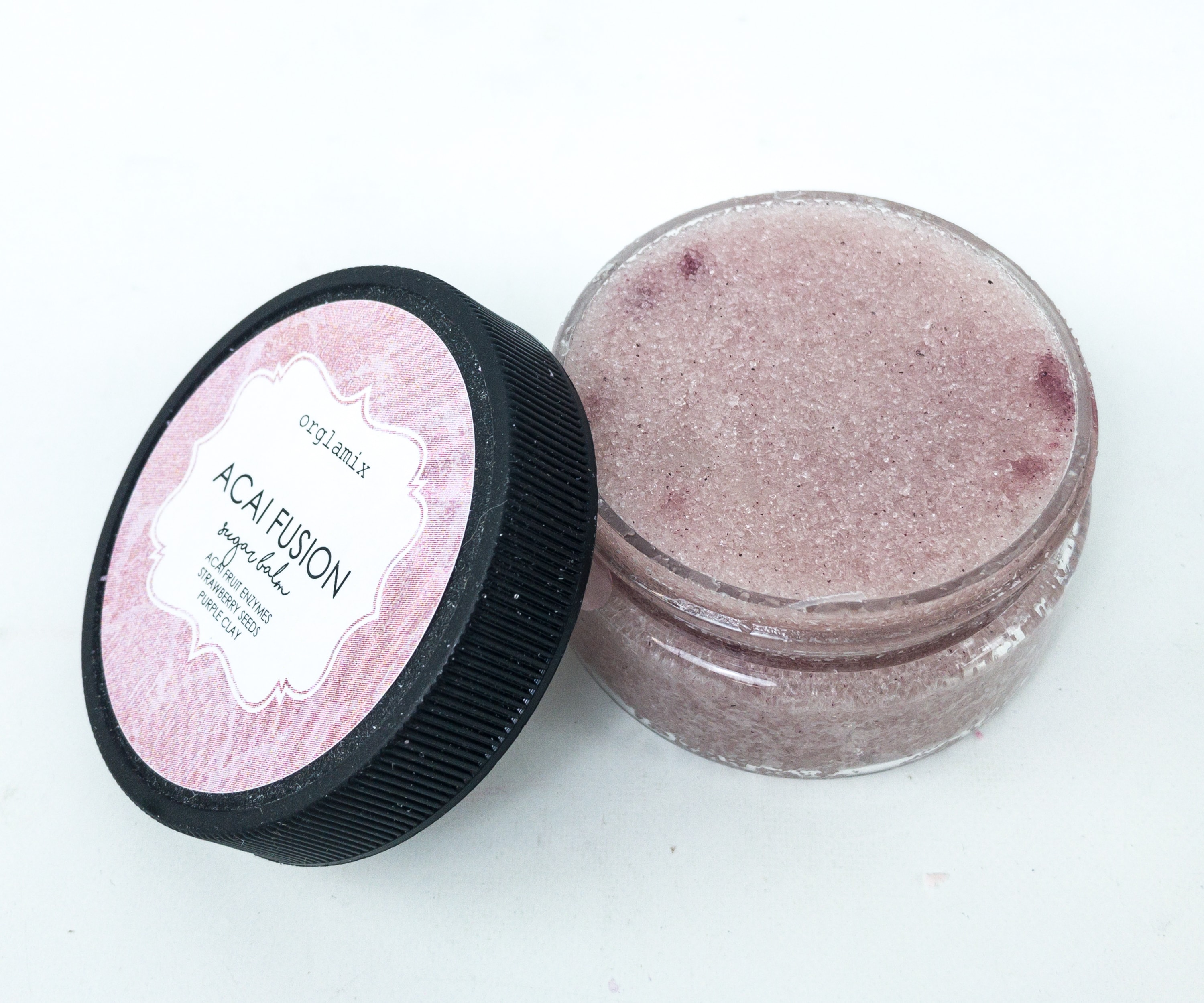 The jar is full to the brim, which can last several uses. It gave me a spa-like experience as the scent wafted through the room. Also, it sloughed away my dry skin and revealed a brighter and smoother skin afterward.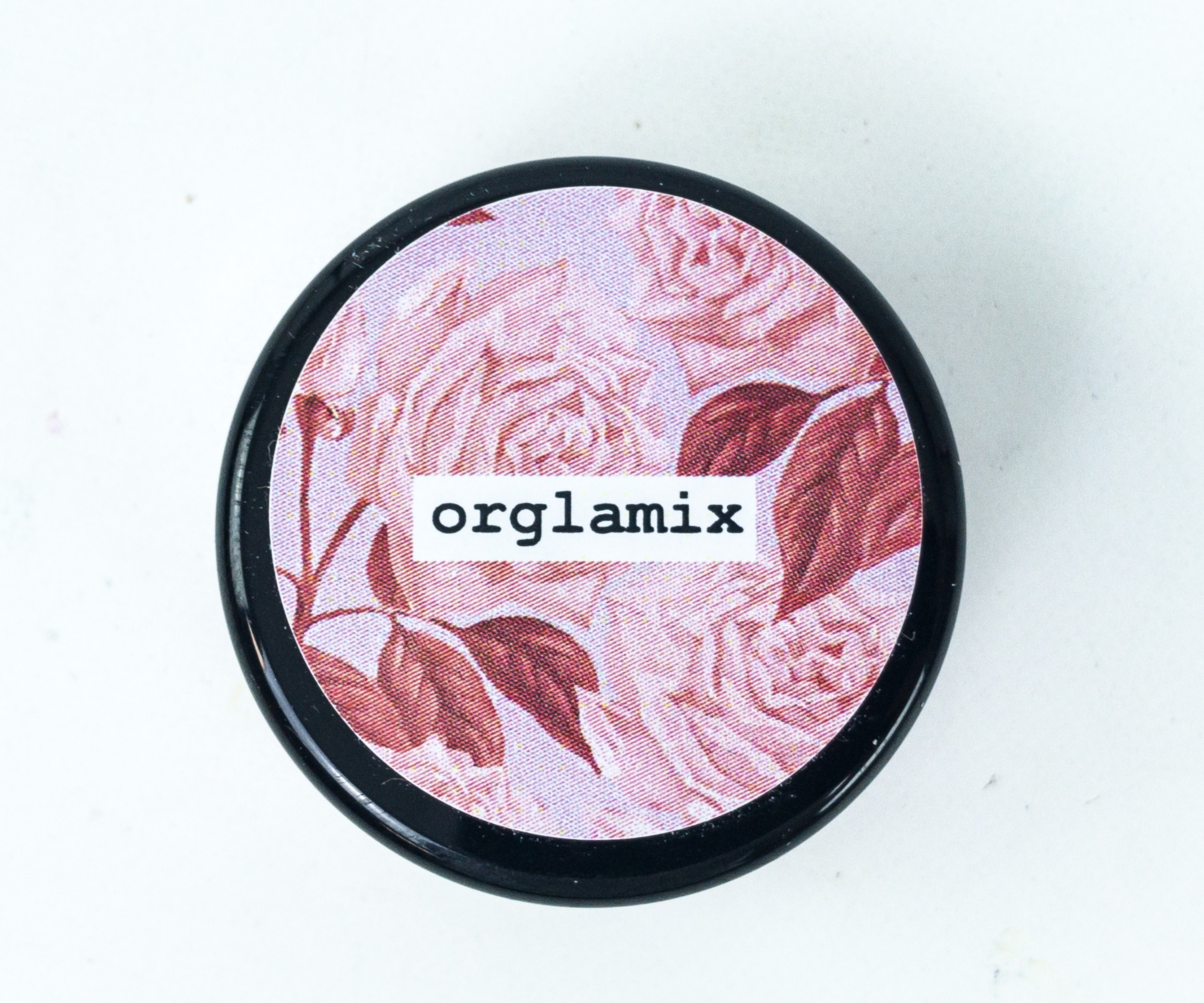 Orglamix Berry Good Natural Eyeshadow ($12.50) Orglamix makes the best mineral eyeshadows! This one is named Berry Good, and I'm so glad it lives up to its name.

I also got a purple eyeshadow last month, but this one has a lighter and brighter shade. I really don't mind because each has its own appeal and also, I can use them for an ombre eyeshadow look.

Like other Orglamix eyeshadows, this one is blendable and silky smooth when applied. This striking purple eyeshadow is perfect for days when you feel like sporting a bold eye makeup. It looks great paired with a berry-toned lipstick!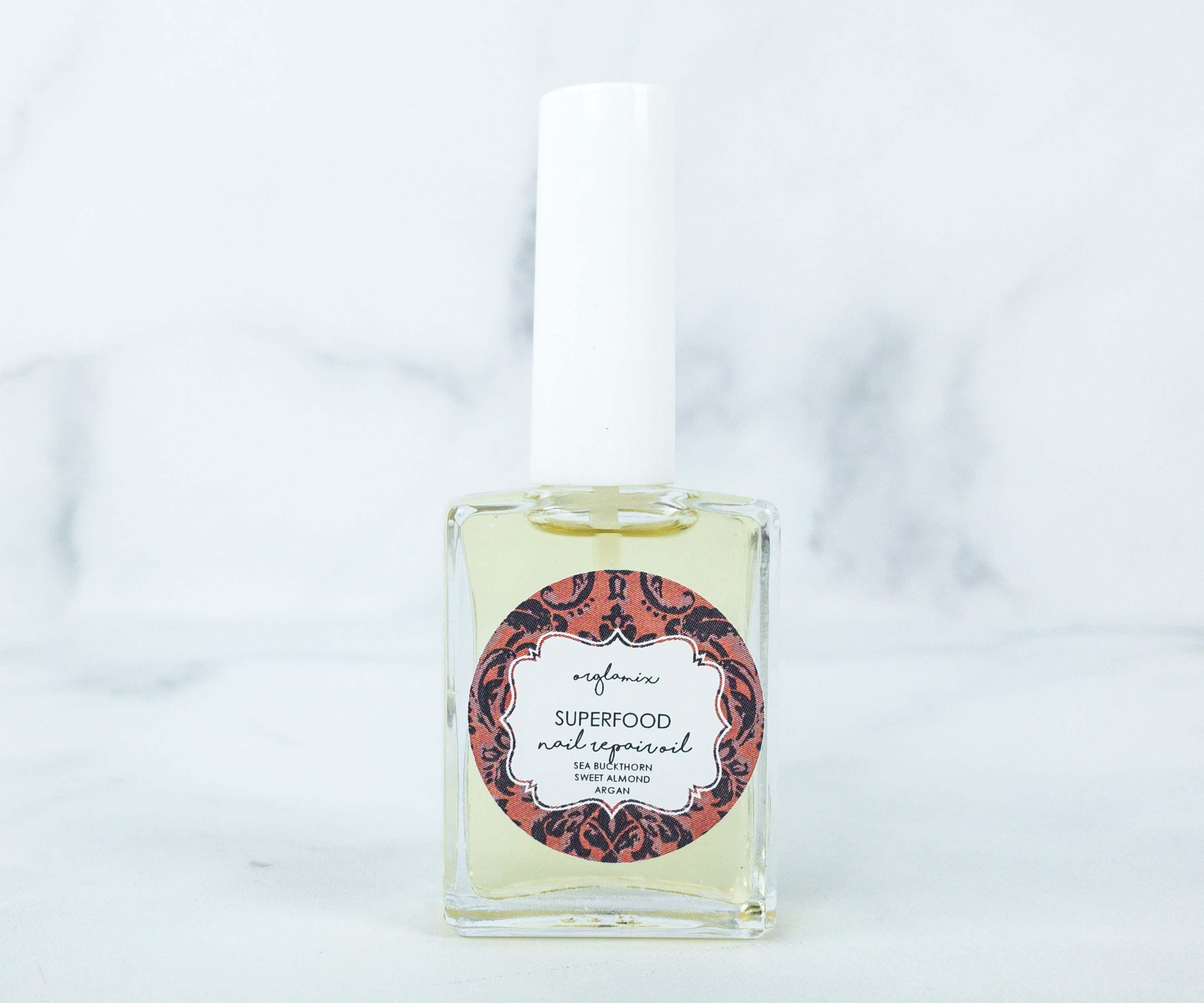 Orglamix Superfood Nail Repair Oil ($12.50) To help maintain our nails and cuticles, they included this superfood oil in the box! It's an anti-oxidant rich blend of sea buckthorn, sweet almond, and argan oil, which strengthen nails and give them the nourishment they deserve. No more nail chipping!
You'll know an Orglamix box has arrived because it always smells so good! This month's box is filled with feel-good items yet again, with the majority being body care and skincare items. They're mostly berry scented, and there's nothing too overwhelming, which is why I like them especially the body scrub. I only got one makeup item this month, a purple eyeshadow, and I'm not complaining because it's totally up my alley! This box is for fans of vegan beauty and also for those who love high-quality skincare, body care, and makeup items. There's always a nice mix of products every month and the themes are awesome as well!
What do you think of this month's Orglamix?