Once Upon a Book Club is a subscription that offers a unique reading experience. Each month, you'll receive a book to read, a 5″ x 7″ quote print, along with 2-4 corresponding gifts to match a quote/item mentioned in the book. Readers are advised to open the gifts as they finish the corresponding page to make them feel as if the book is coming to life!
You can choose between Once Upon a Book Club's Young Adult edition and Adult edition. This is the review of the Adult box.
DEAL: Enjoy 10% off your first box. Use coupon code BOOKNERD.
The box was designed by @ChickLitDesigns.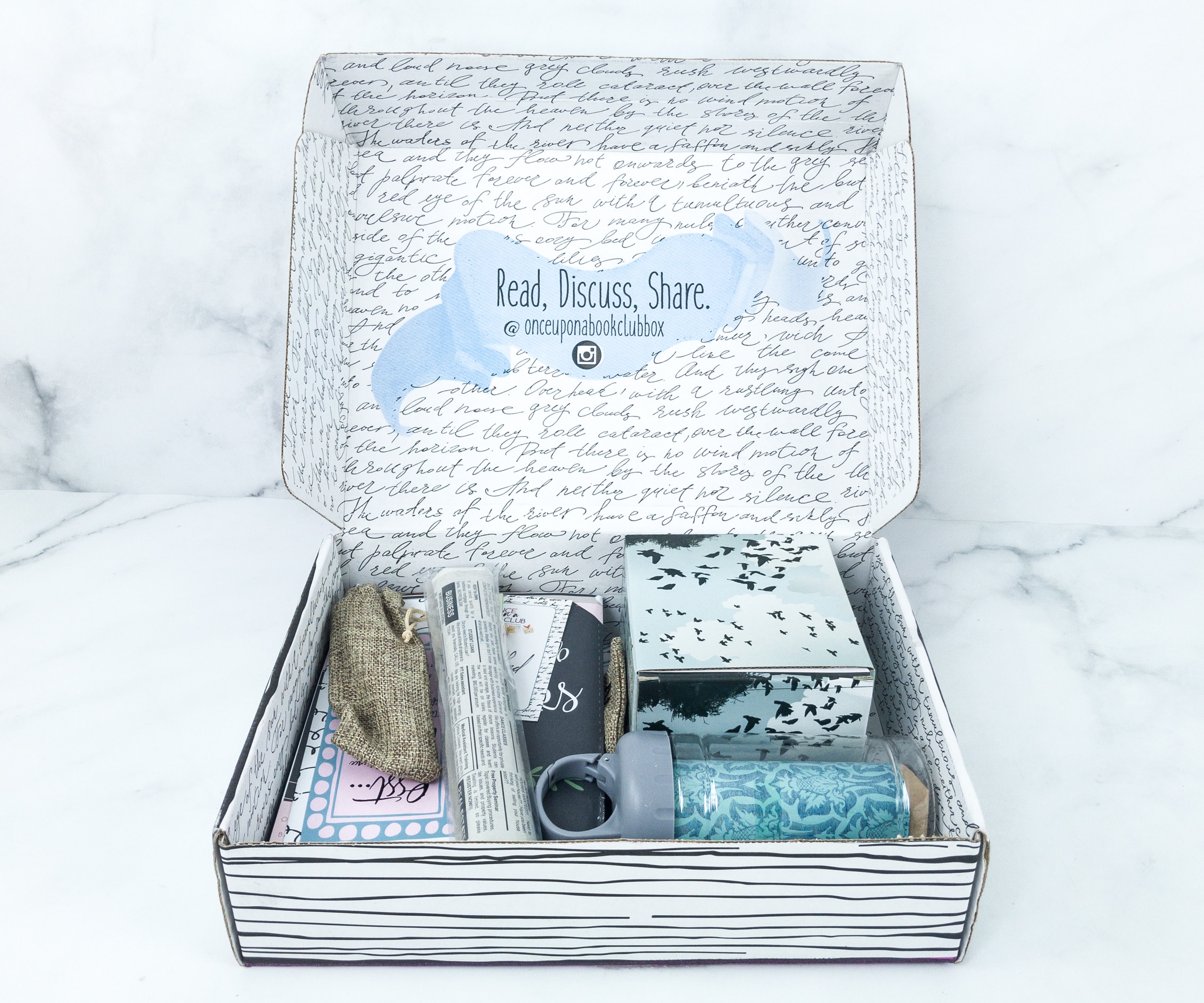 First look inside!
The box included a tri-fold booklet.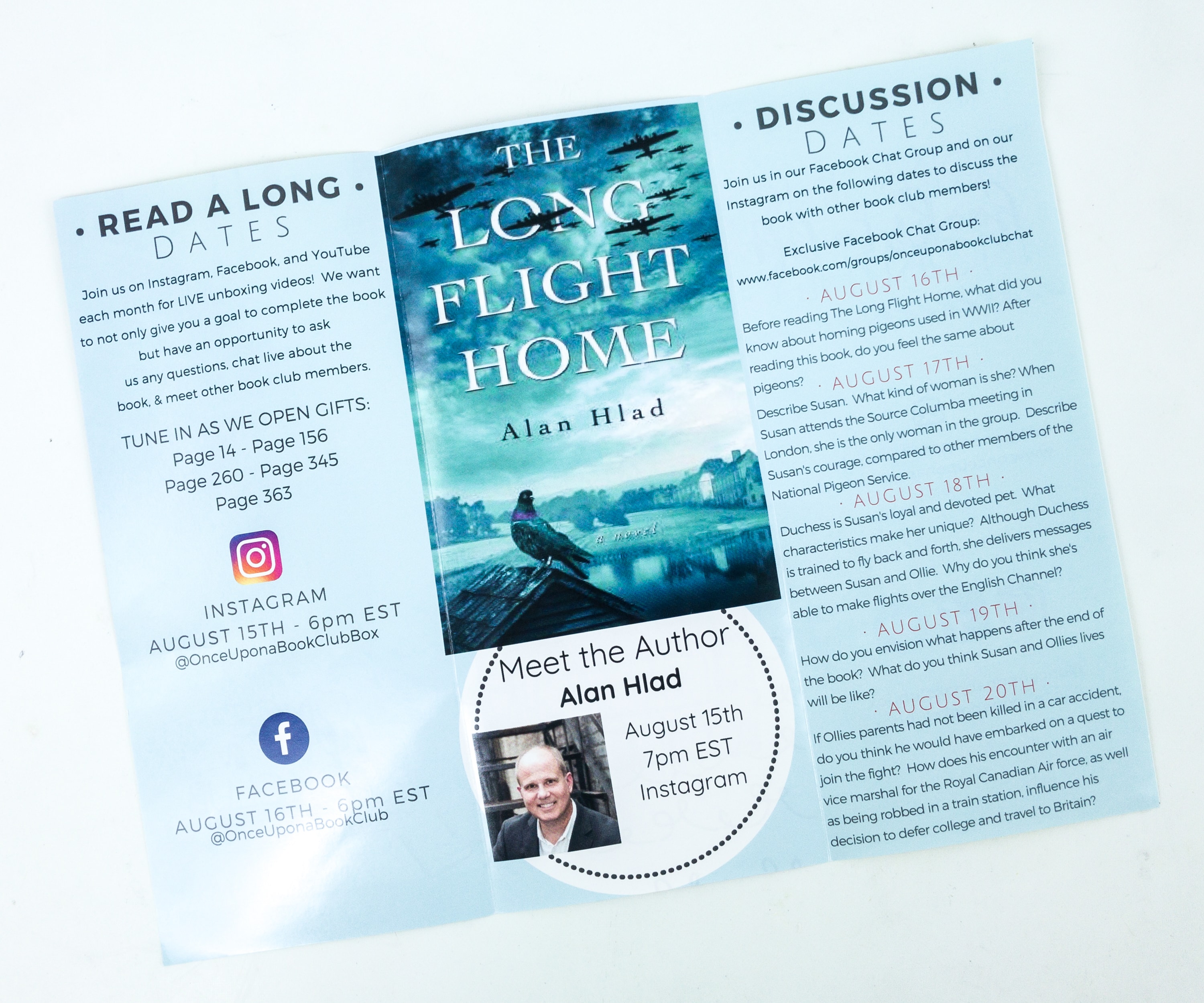 You can join the author and other book club members on these dates for some read-a-long and discussion activities.
The box interior looks lovely with those words in script.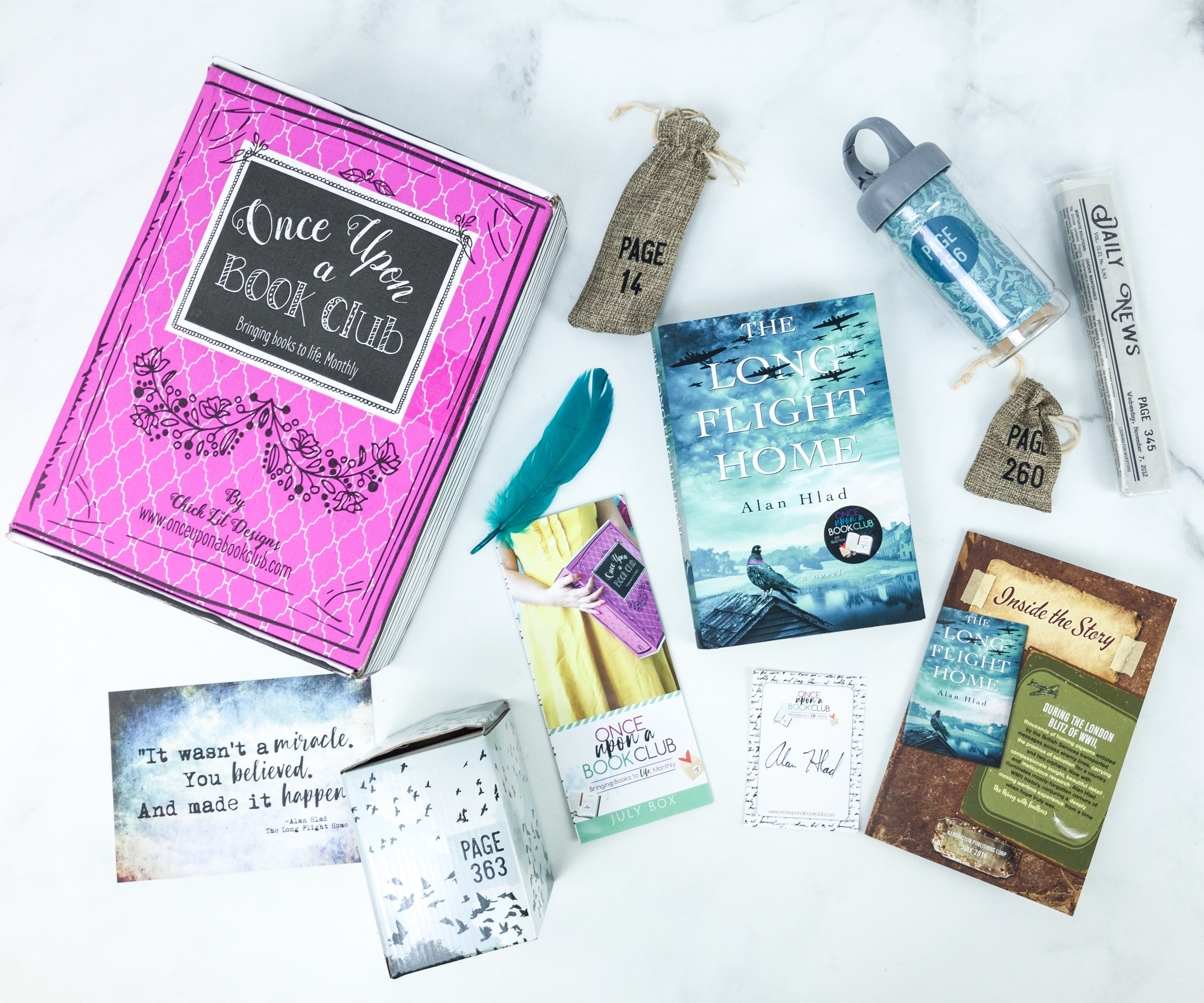 Everything in my box! What a fun and unique idea – excited to get reading and find out what goodies are in store!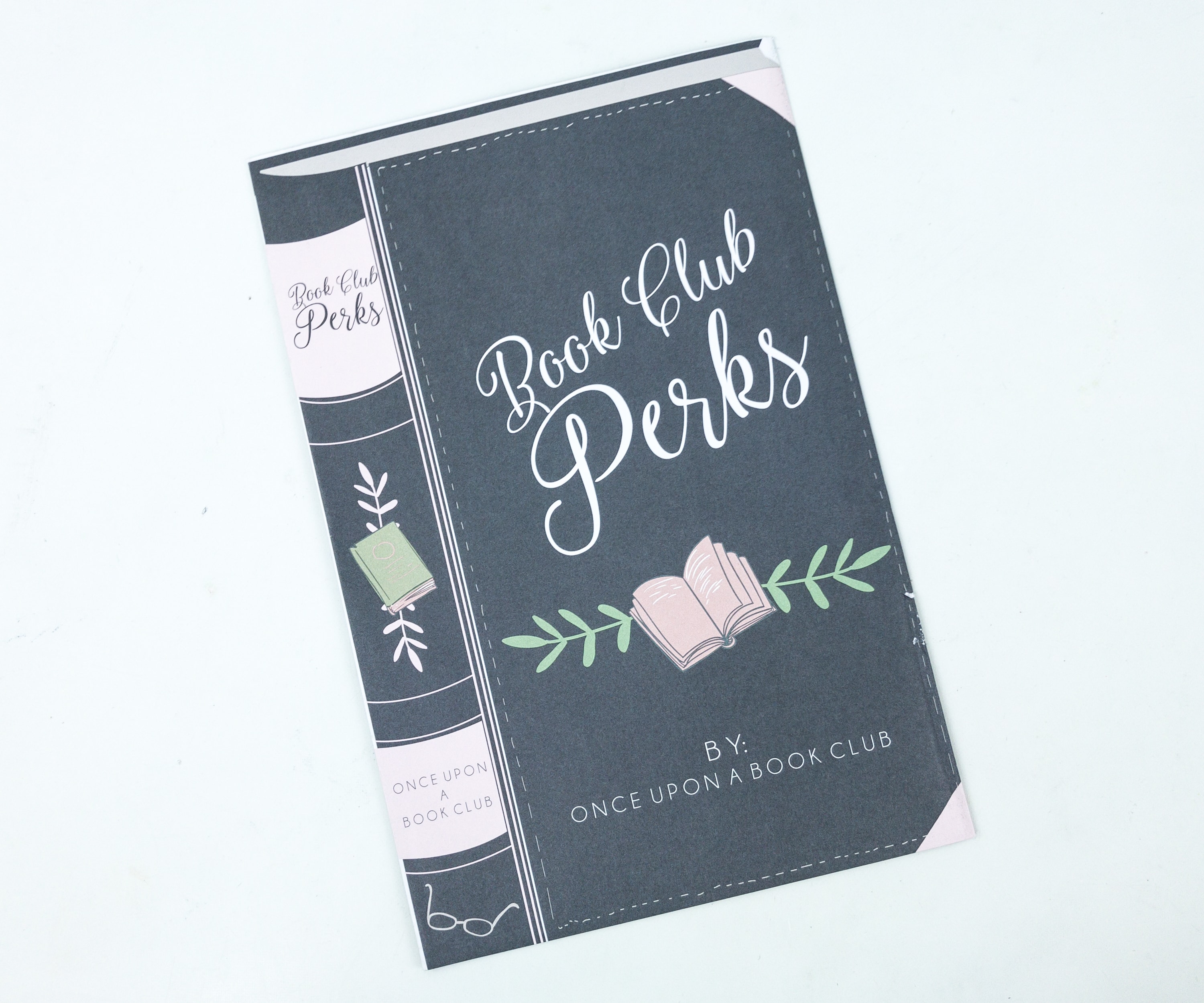 They included a book-shaped promotional card that contains book club perks.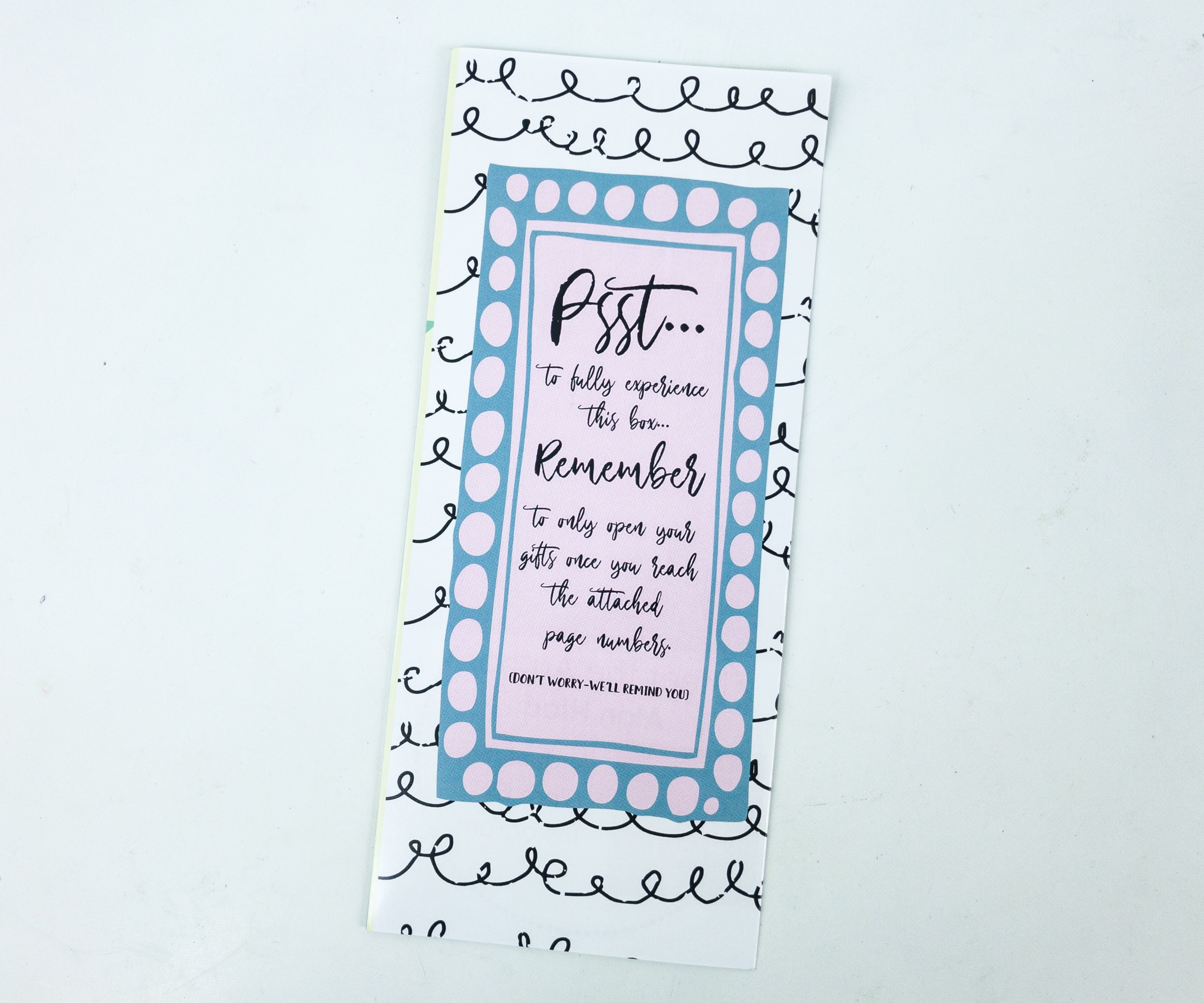 There's also a reminder on how to make the most out of this box.
Psst…

To fully experience this box…

Remember to only open your gifts once you reach the attached page numbers.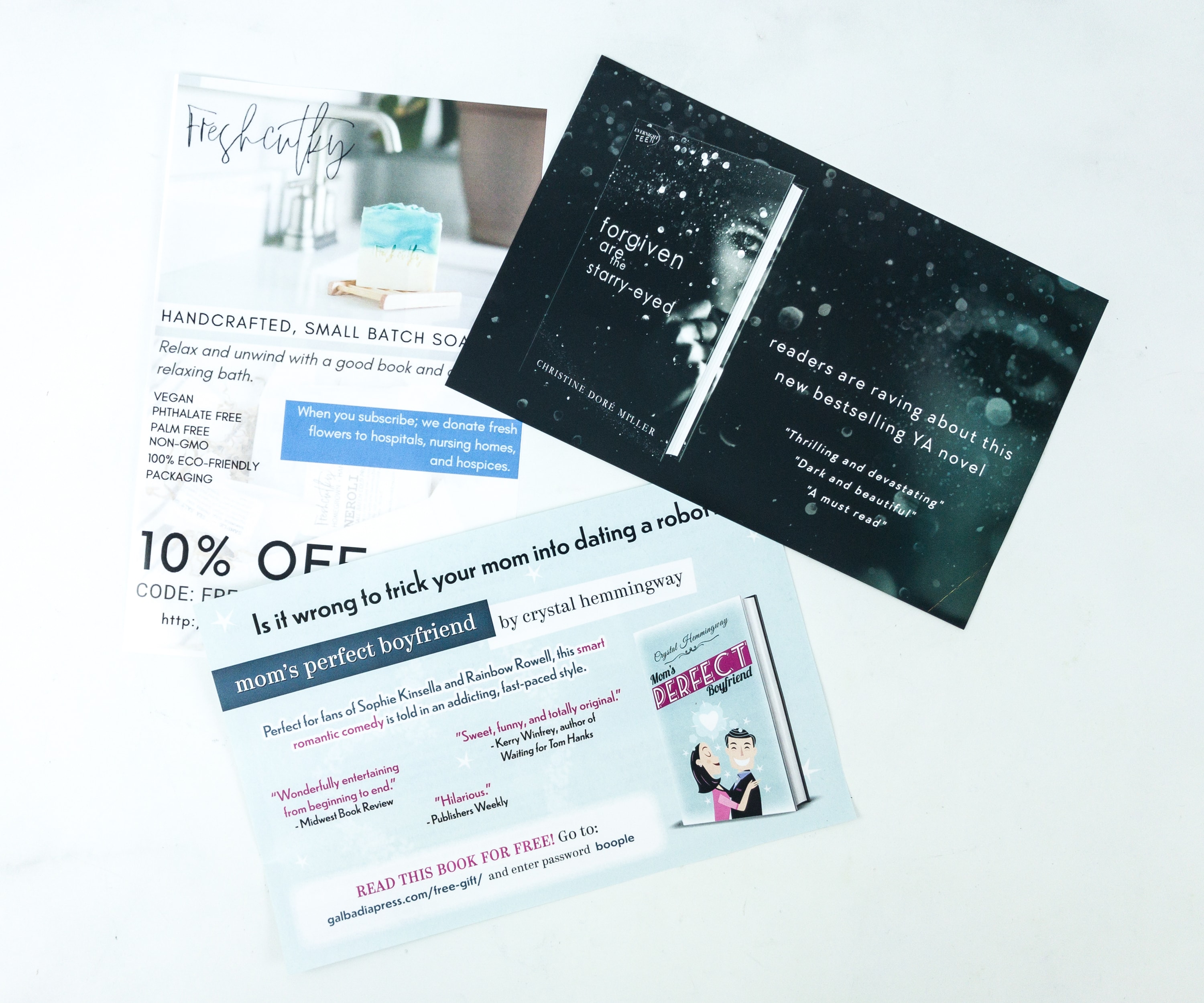 Other promotional materials are included in the box like discount coupons, information cards, and more!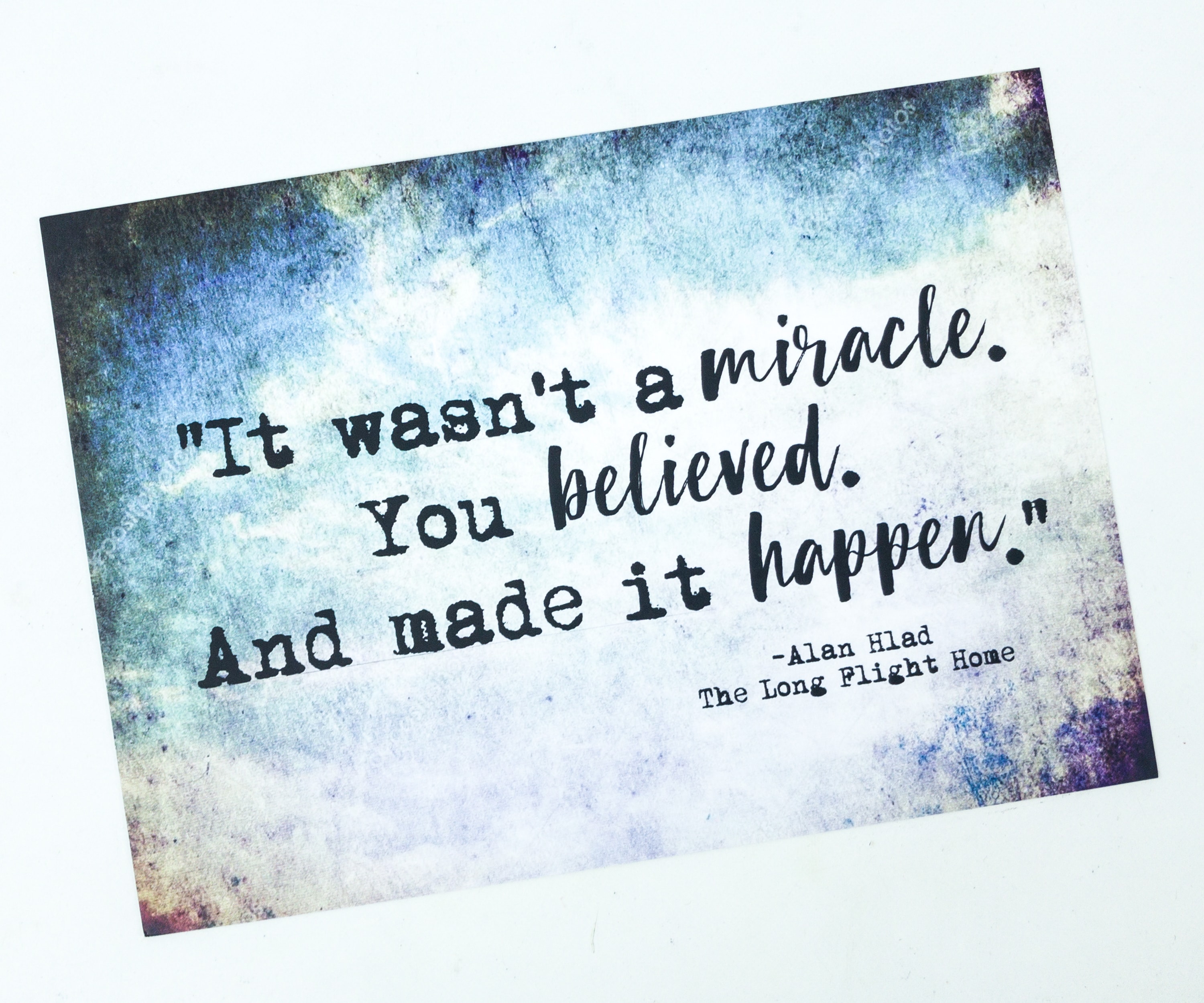 Print. There's a print that features a quote from this month's book's author, Alan Hlad:
It wasn't a miracle. You believed. And made it happen.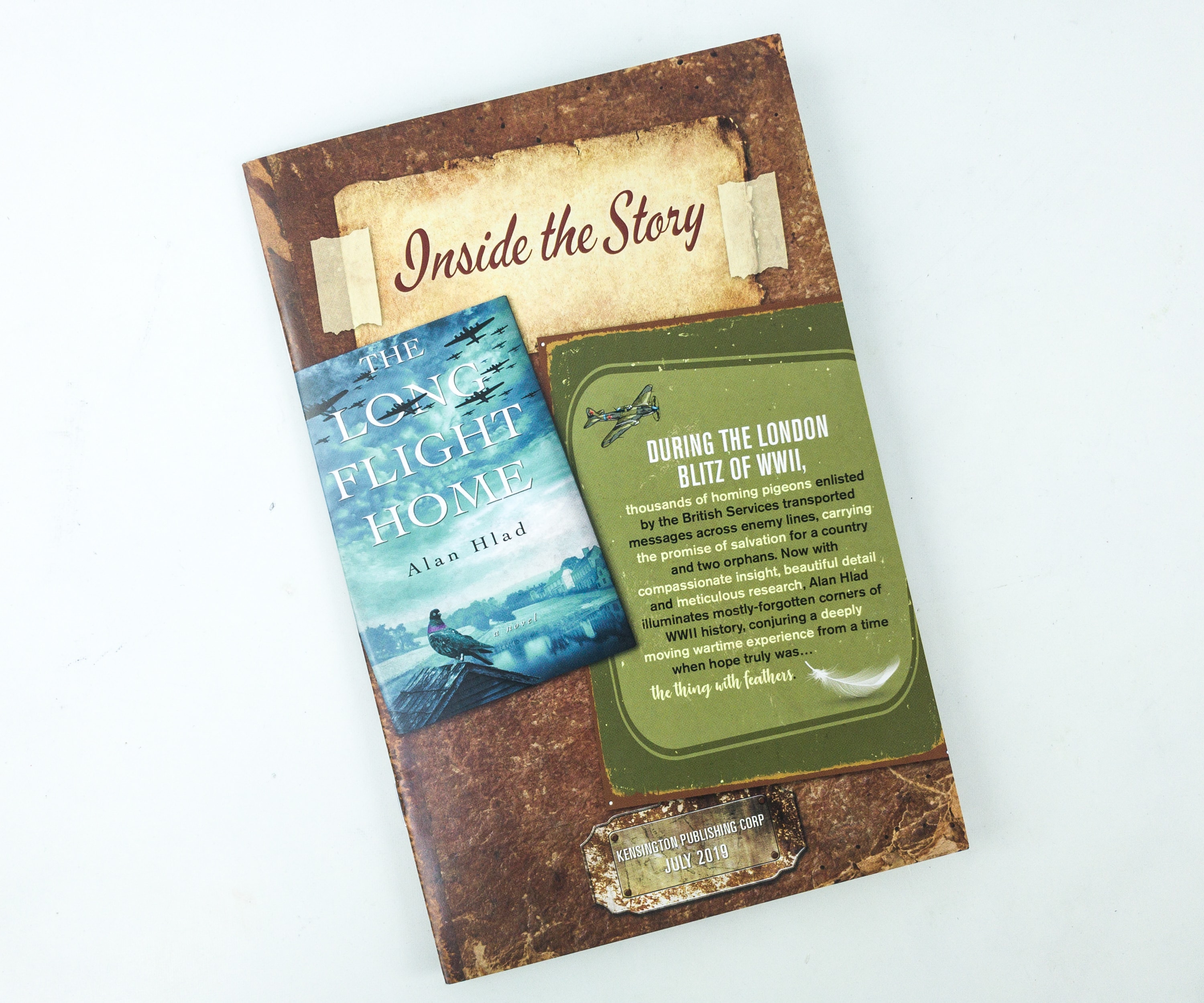 Discussion Guide. The mini-magazine provides us a deeper insight into this month's featured book, The Long Flight Home by Alan Hlad. We can also use it for post-reading discussion.
We're loving the vintage feel of the layout!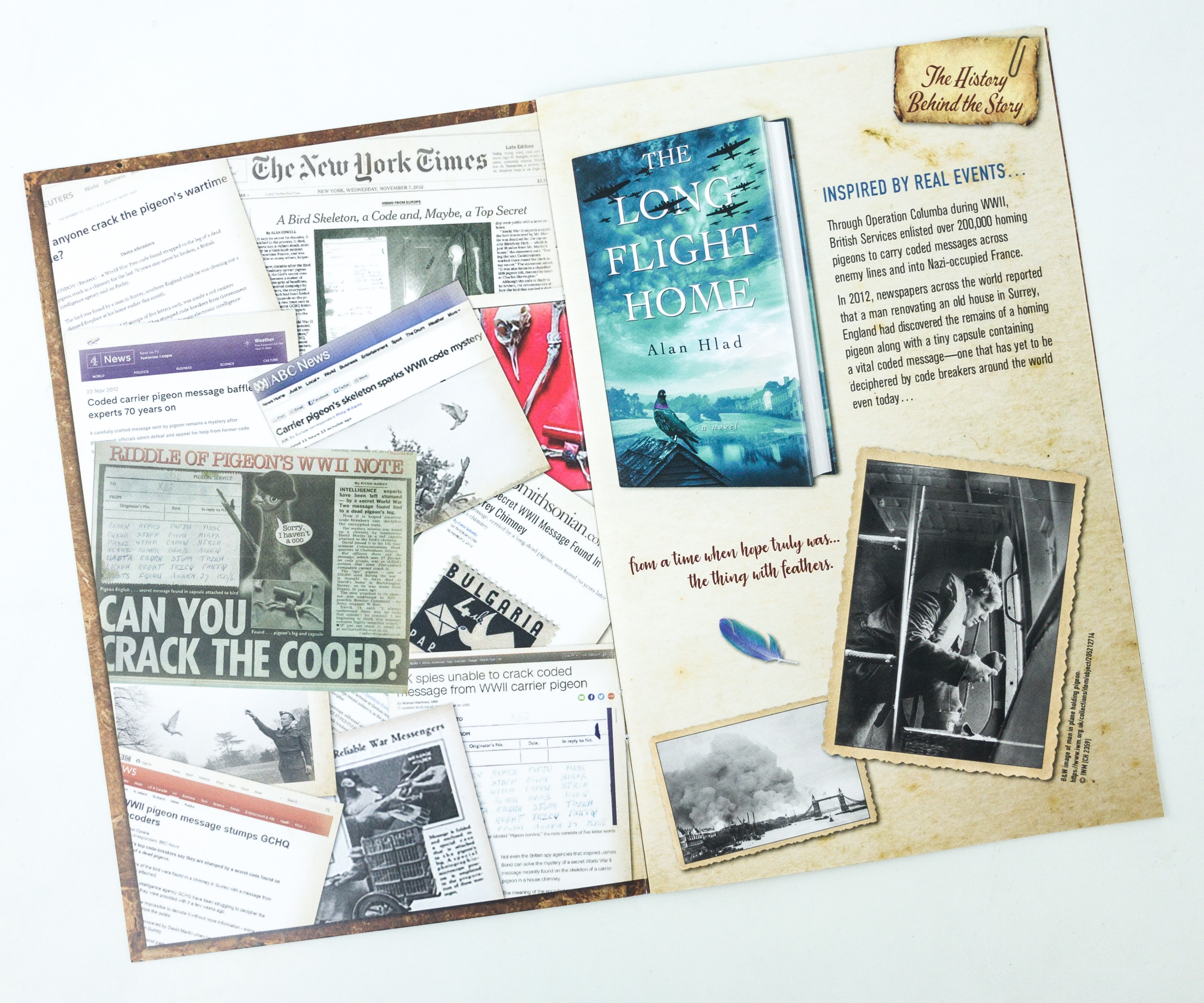 It contains the history behind the story.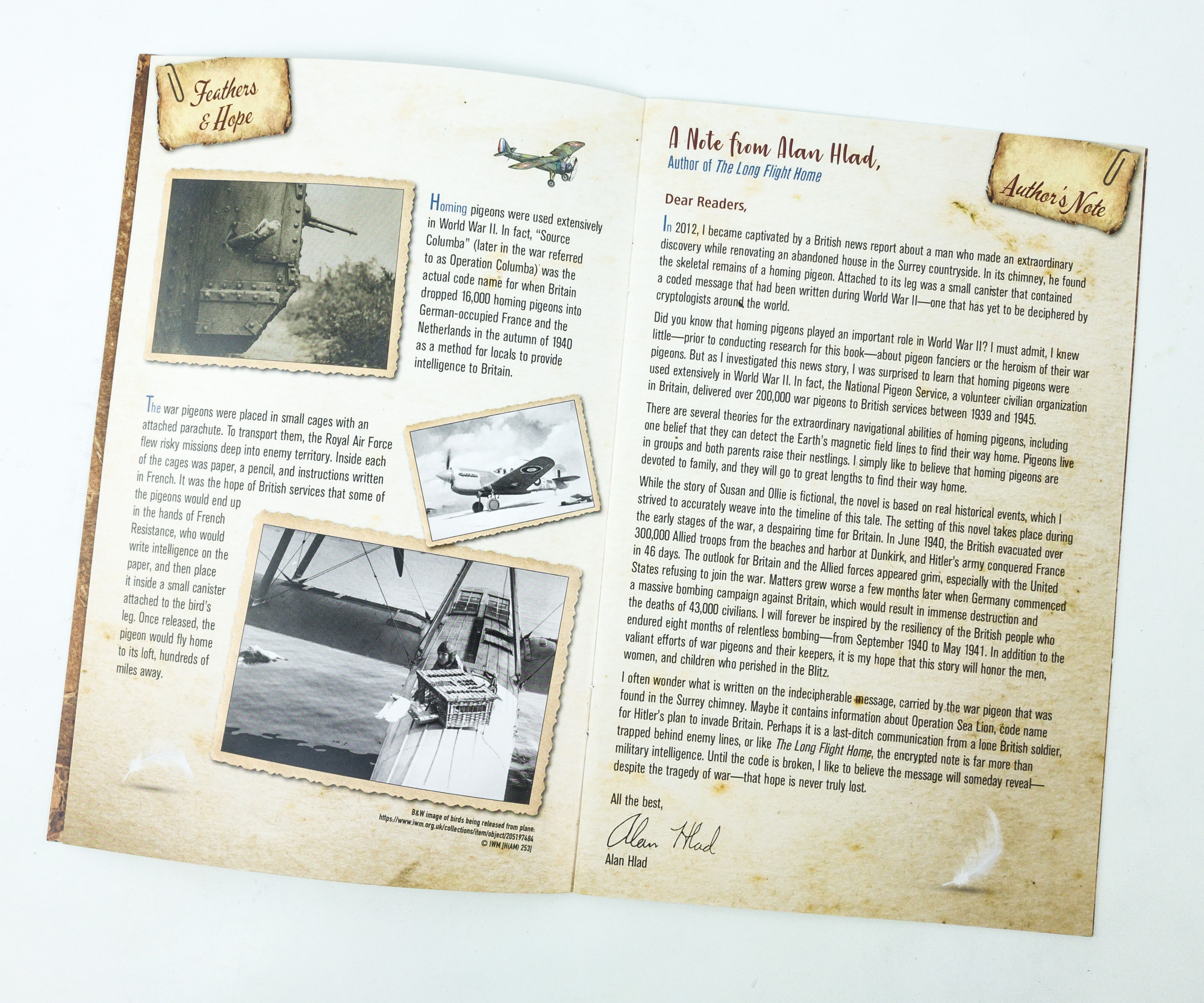 There's also a long message from the author.
They even included a story about the bird named Duchess and its journey.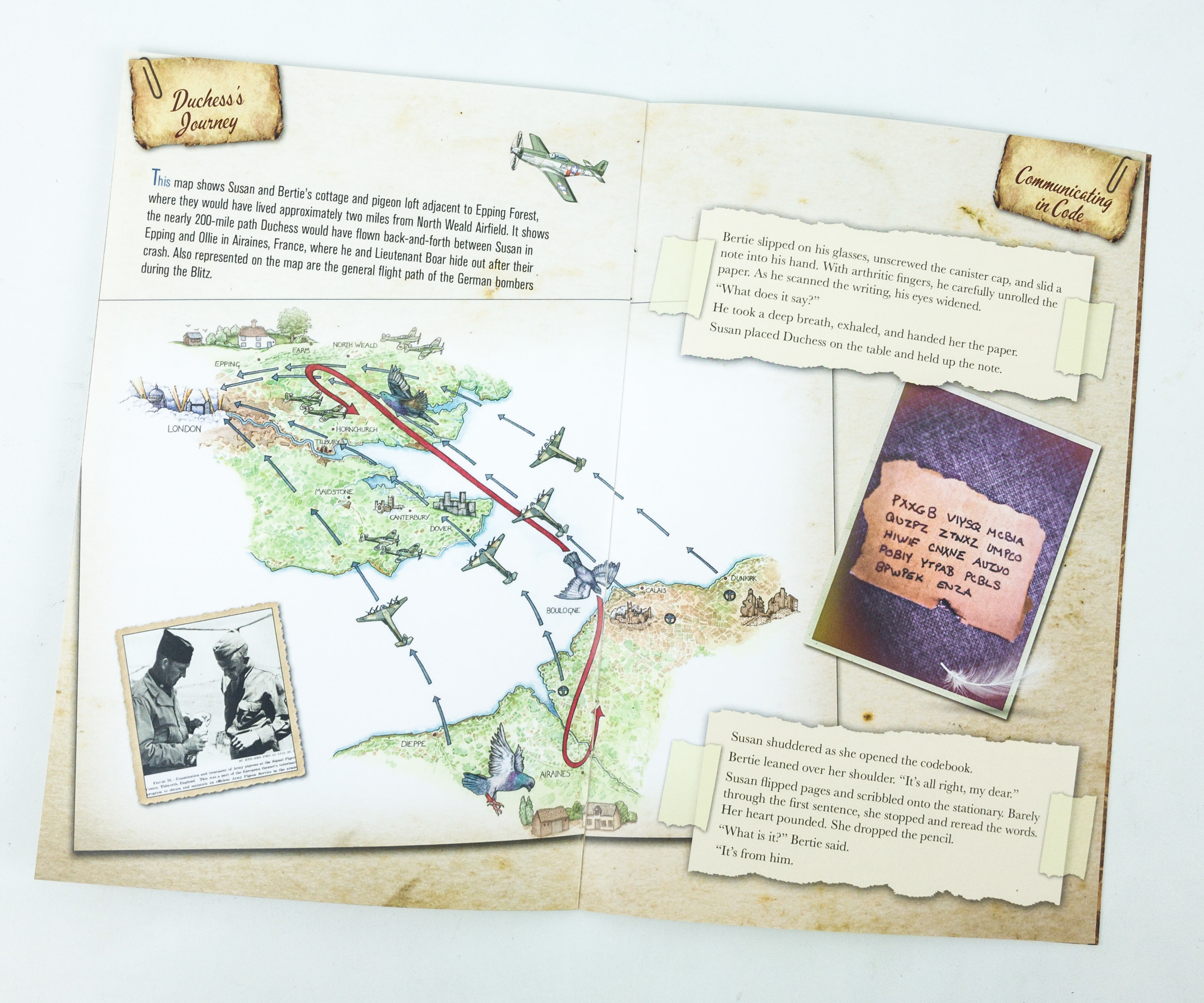 There's also a brief explanation on how to communicate with codes.
Lastly, there are discussion questions that you can answer by yourself or share with others who have also read the story.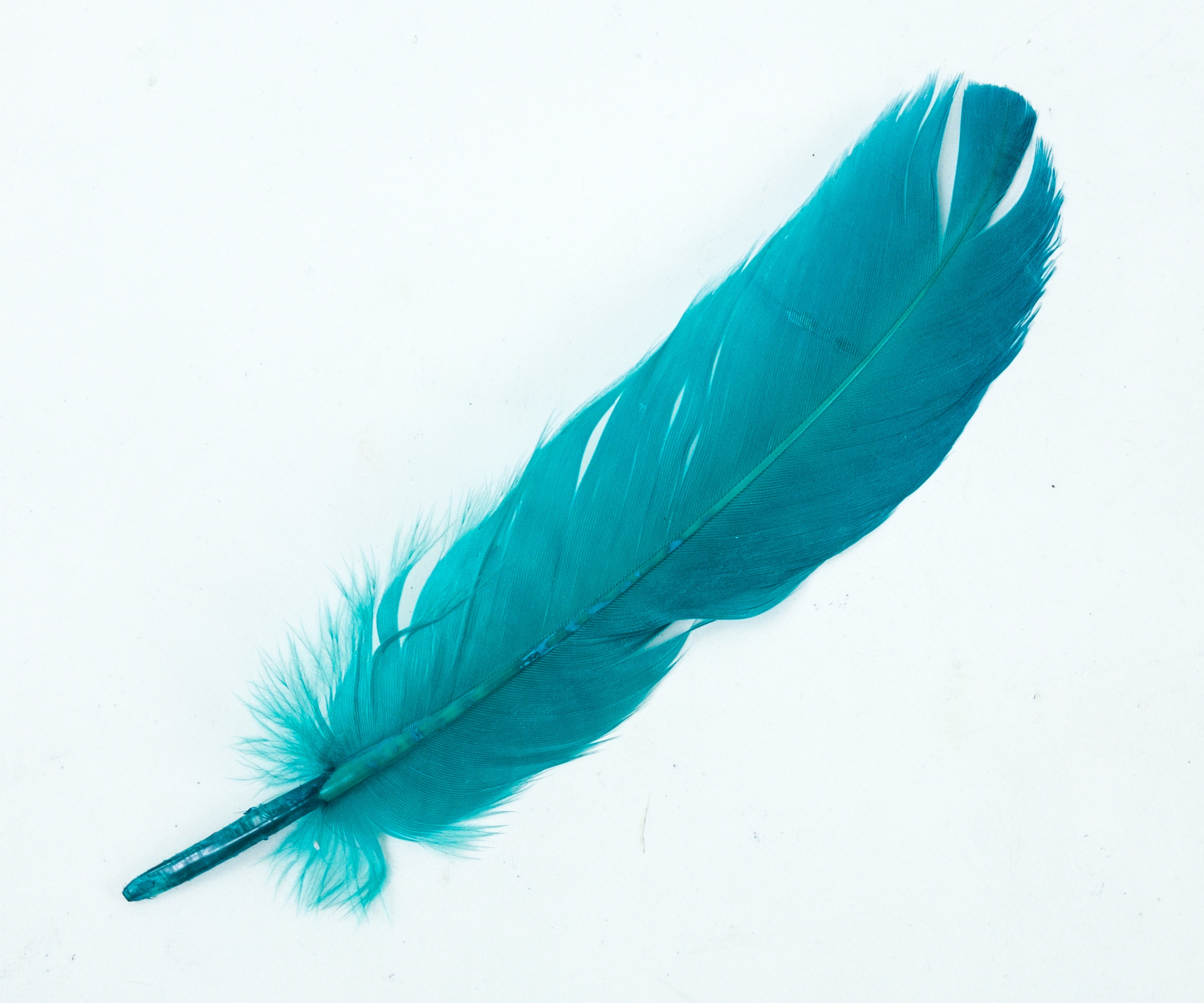 Here's a beautiful feather, which reminded us of Duchess.
Also included is a signed bookplate!
The book has a sticker attached to it that says it's a Once Upon A Book Club selection!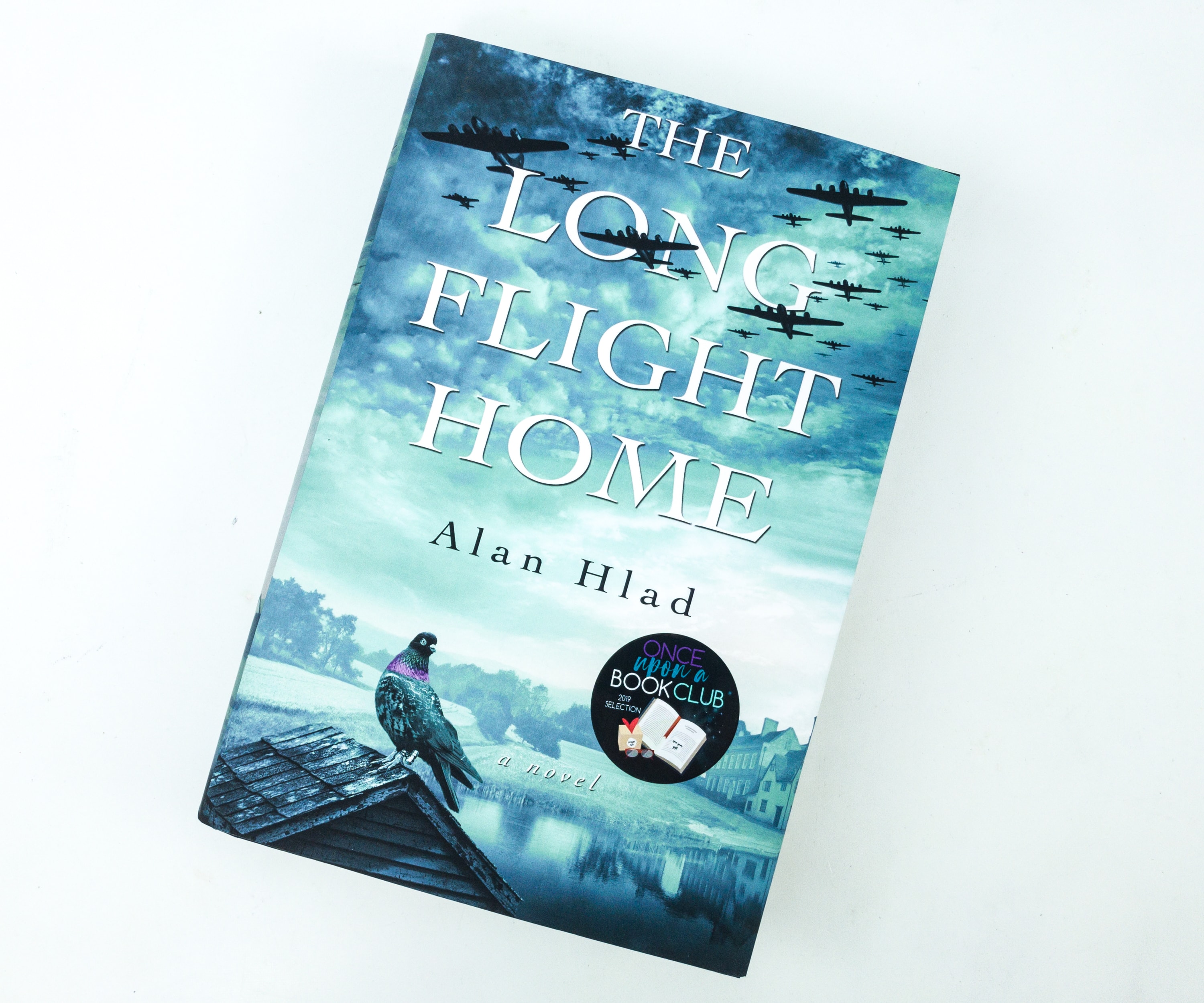 The Long Flight Home by Alan Hlad ($12.98)
Inspired by fascinating, true, yet little-known events during World War II, The Long Flight Home is a testament to the power of courage in our darkest hours—a moving, masterfully written story of love and sacrifice.

It is September 1940—a year into the war—and as German bombs fall on Britain, fears grow of an impending invasion. Enemy fighter planes blacken the sky around the Epping Forest home of Susan Shepherd and her grandfather, Bertie. After losing her parents to influenza as a child, Susan found comfort in raising homing pigeons with Bertie. All her birds are extraordinary to Susan—loyal, intelligent, beautiful—but none more so than Duchess. Hatched from an egg that Susan incubated in a bowl under her grandfather's desk lamp, Duchess shares a special bond with Susan and an unusual curiosity about the human world.

Thousands of miles away in Buxton, Maine, a young crop-duster pilot named Ollie Evans has decided to travel to Britain to join the Royal Air Force. His quest brings him to Epping and to the National Pigeon Service, where Susan is involved in a new, covert assignment. Codenamed Source Columba, the mission aims to air-drop hundreds of homing pigeons in German-occupied France. Many will not survive. Those that do make the journey home to England can convey crucial information on German troop movements—and help reclaim the skies from the Luftwaffe.

The friendship between Ollie and Susan deepens as the mission date draws near. When Ollie's plane is downed behind enemy lines, both know how remote the chances of reunion must be. Yet Duchess's devotion and her singular sense of duty will become an unexpected lifeline, relaying messages between Susan and Ollie as war rages on—and proving, at last, that hope is never truly lost.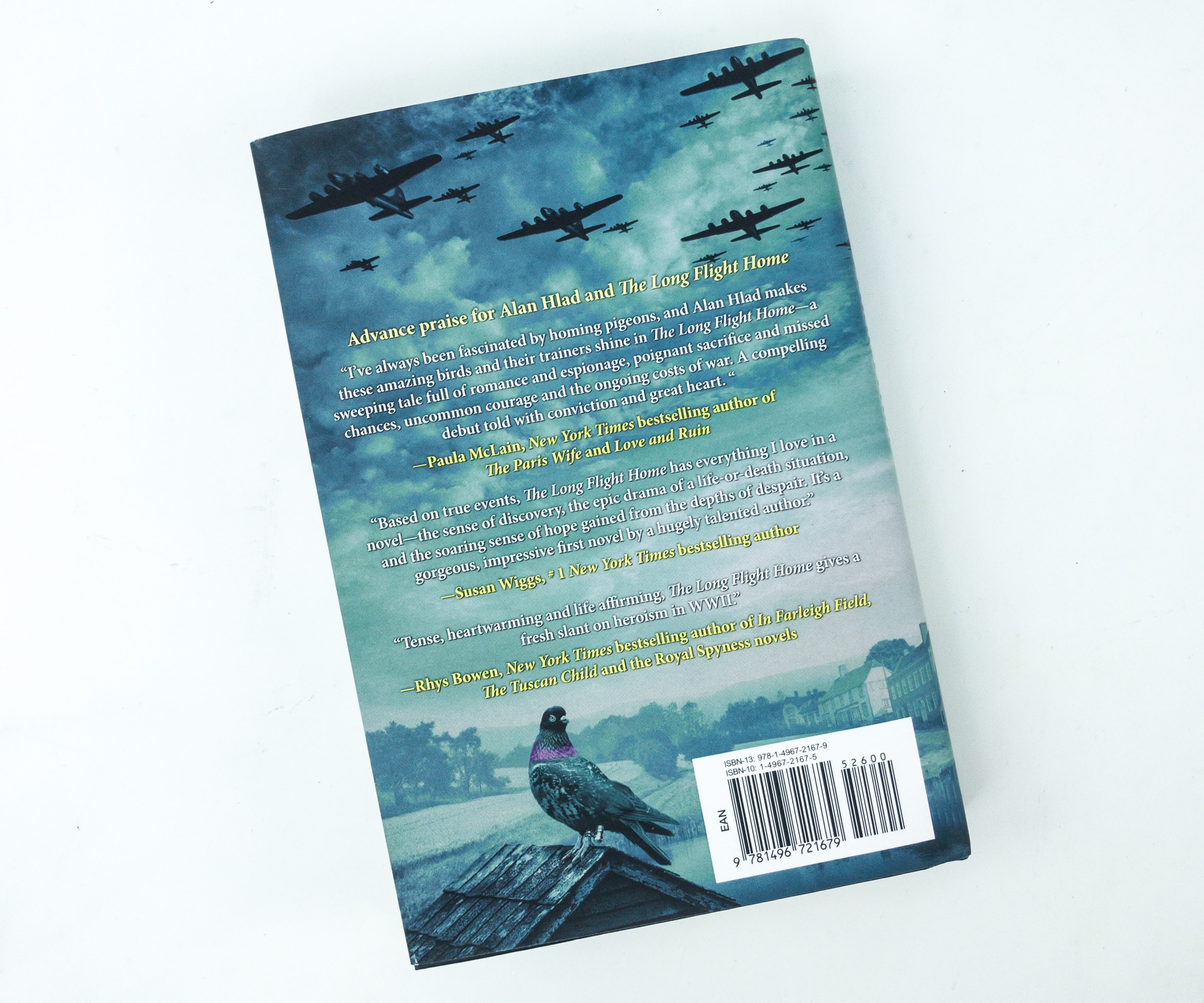 Some best-selling authors have praises for the book, which makes it more interesting to read.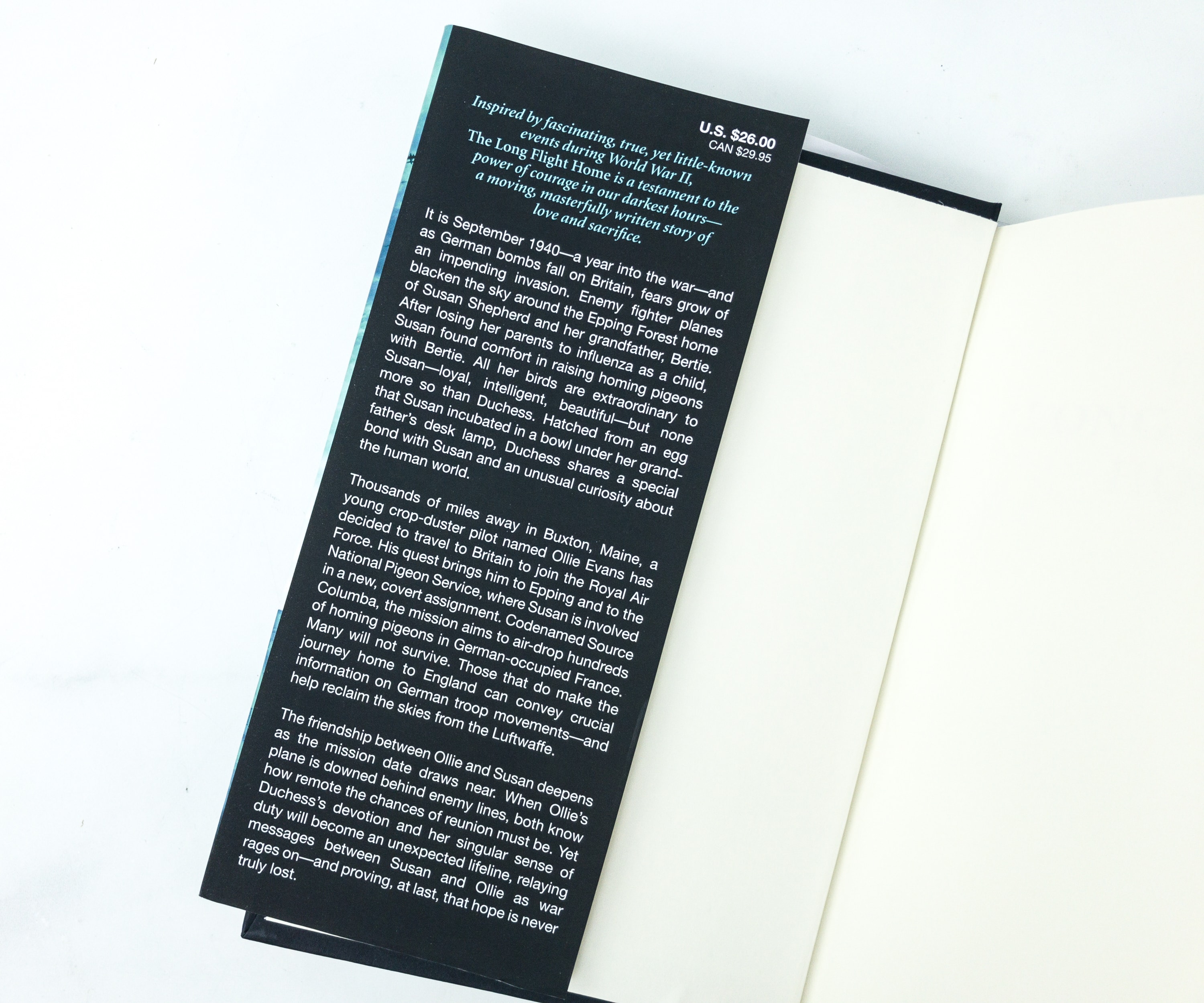 Reading the synopsis made us intrigued, especially about what role will the bird Duchess play that will truly connect the characters and spark some hope.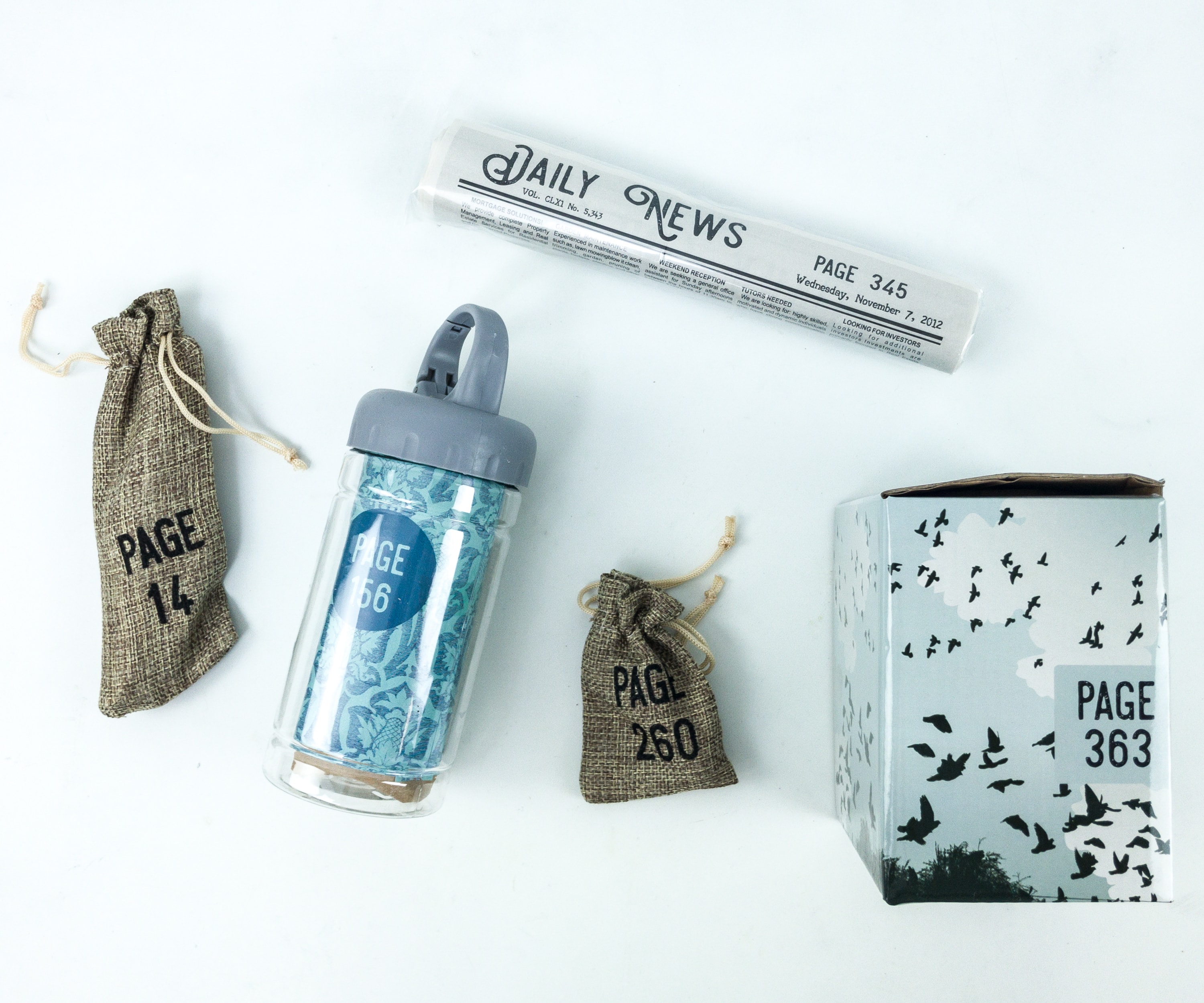 Here are all gifts that we can open upon reaching certain pages!
The first gift is to be opened when you reach page 14.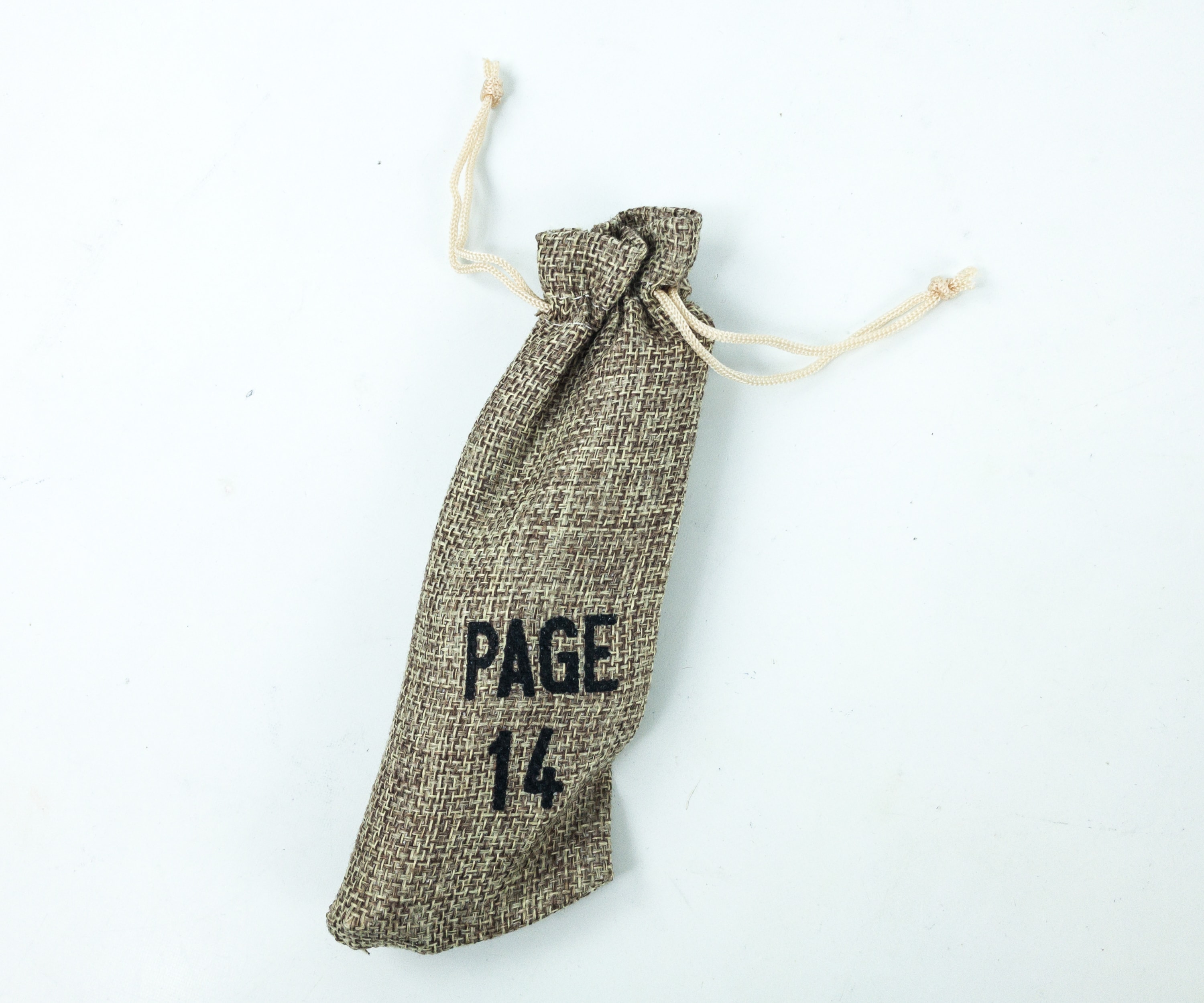 Note Tied To A Small Piece Of Wood. The first gift is packed in a drawstring pouch.
It's a message from Ollie:
Thanks for being a great audience.
Inside is a pen made of a tree branch!
I opened the next gift upon reaching page 156.
Tumbler. Here's a pretty and handy tumbler! It comes with a hook so you can easily attach it to your bag or bring it on the go.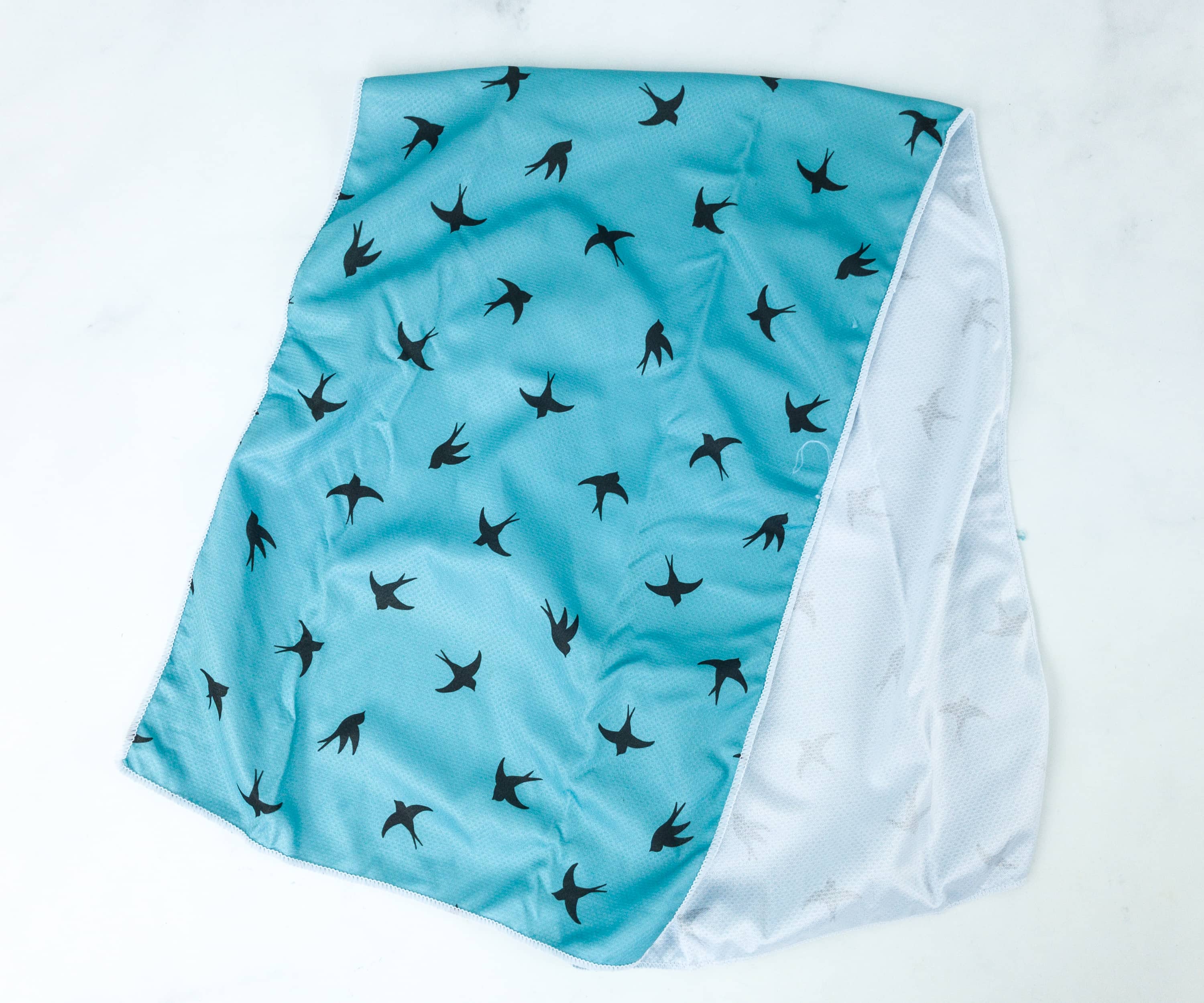 Instant Cooling Towel. Inside the tumbler, there's also a cooling towel.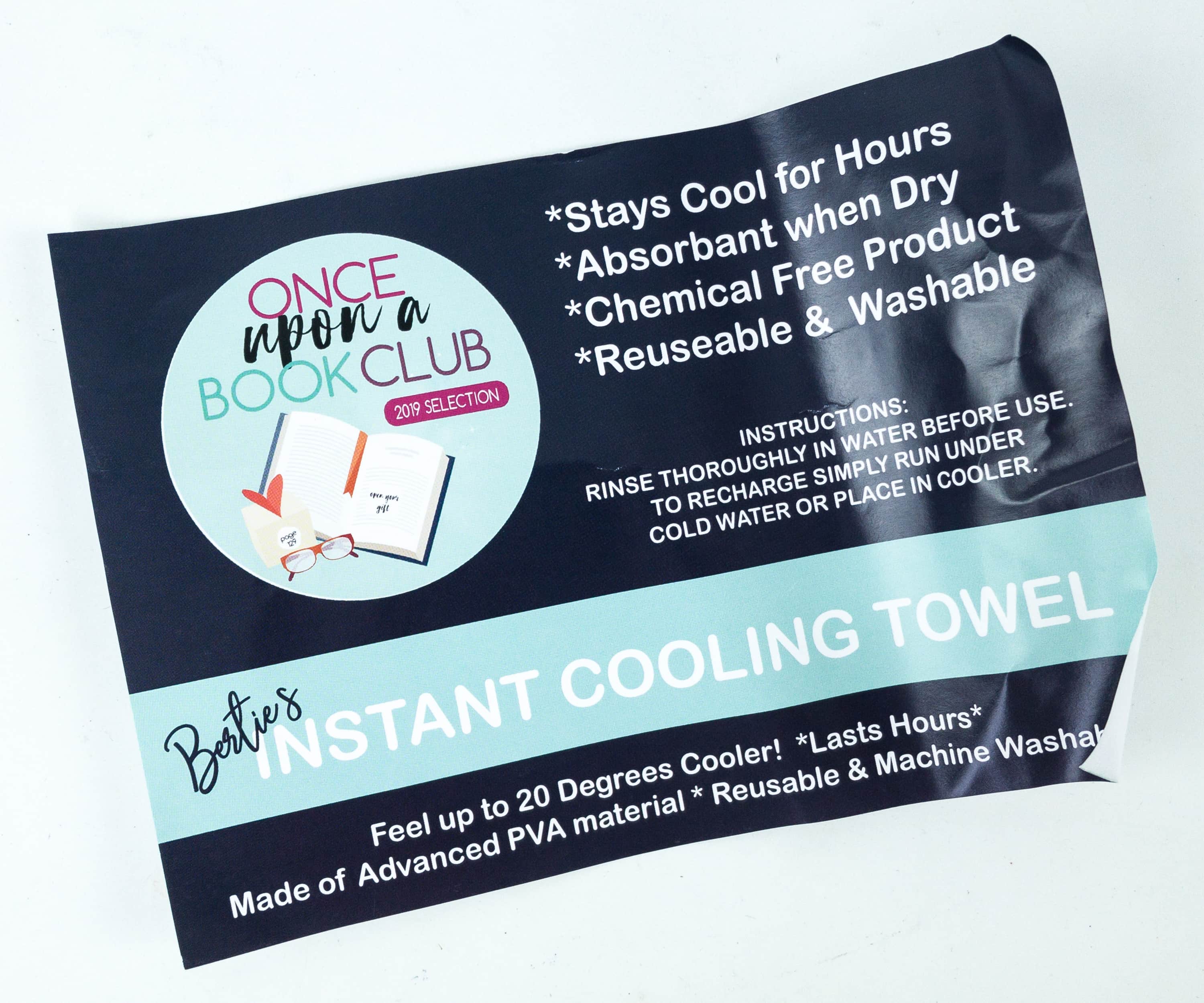 It came with an information sheet. Apparently, the towel stays cool for a long time and it's reusable as well.
Page 260 meant another gift is to be opened. That's more than a hundred pages after the last one!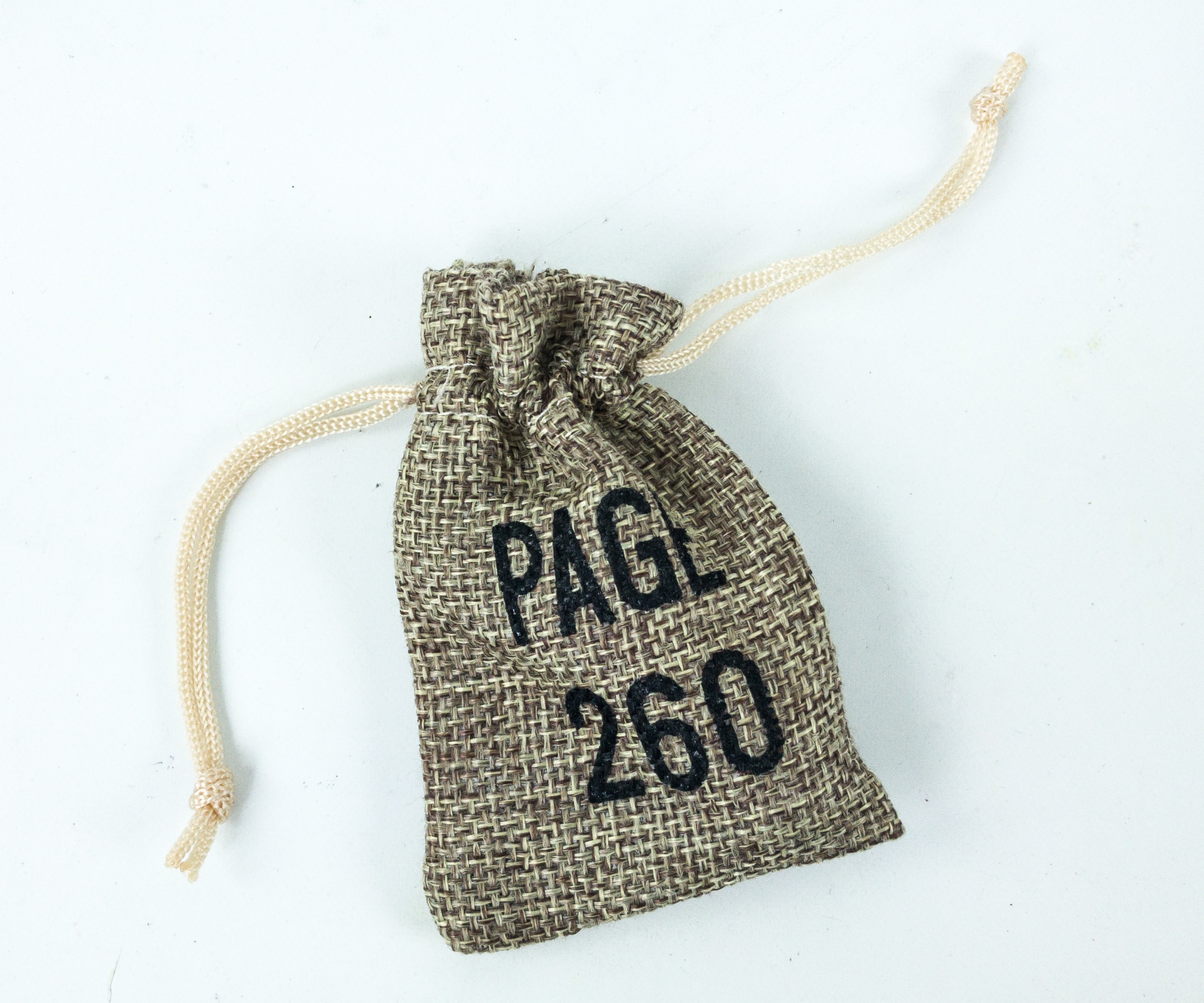 Pill Container. Another item is packed in a beautiful drawstring pouch.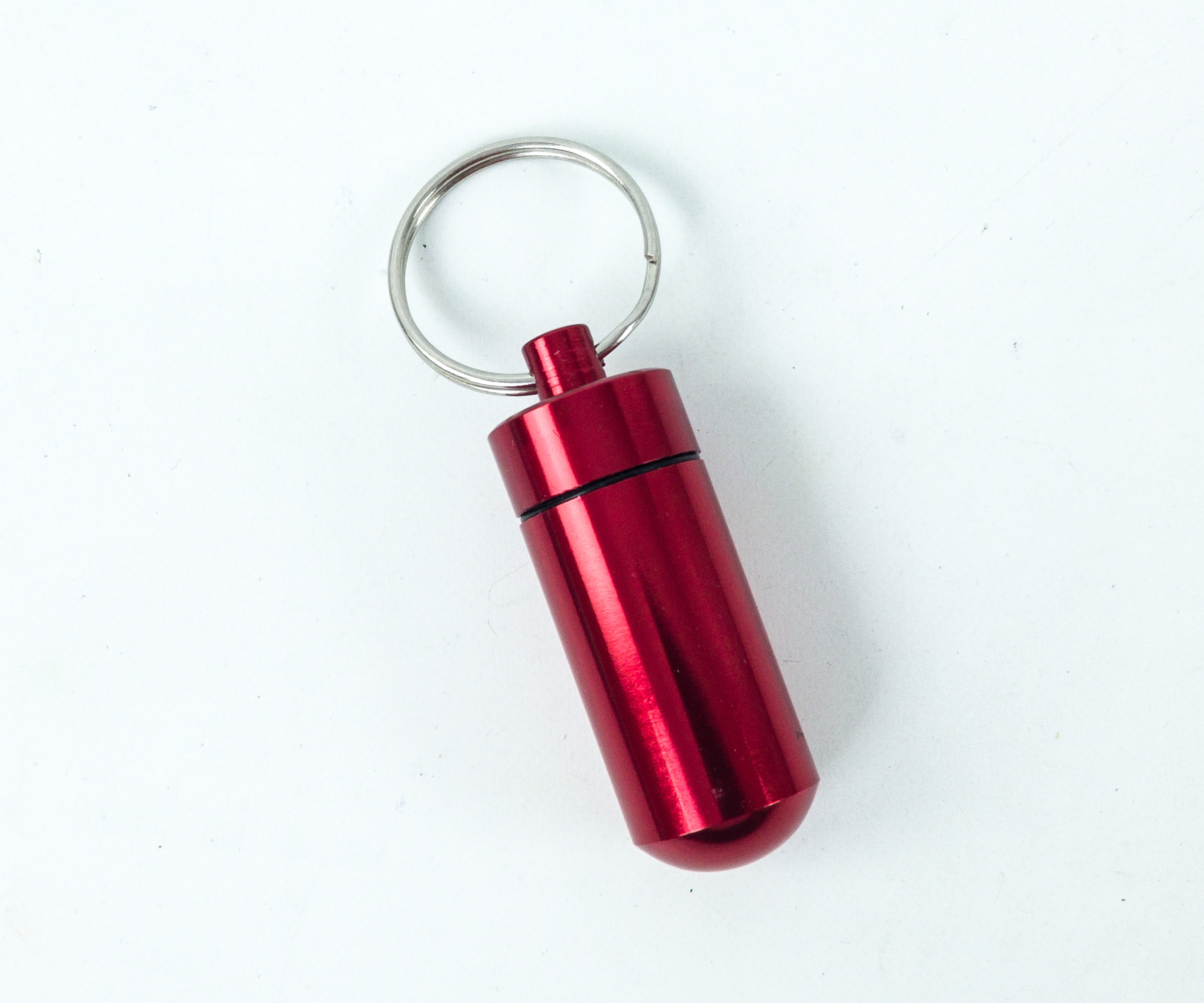 It looks like a bullet, but it's really a pill container!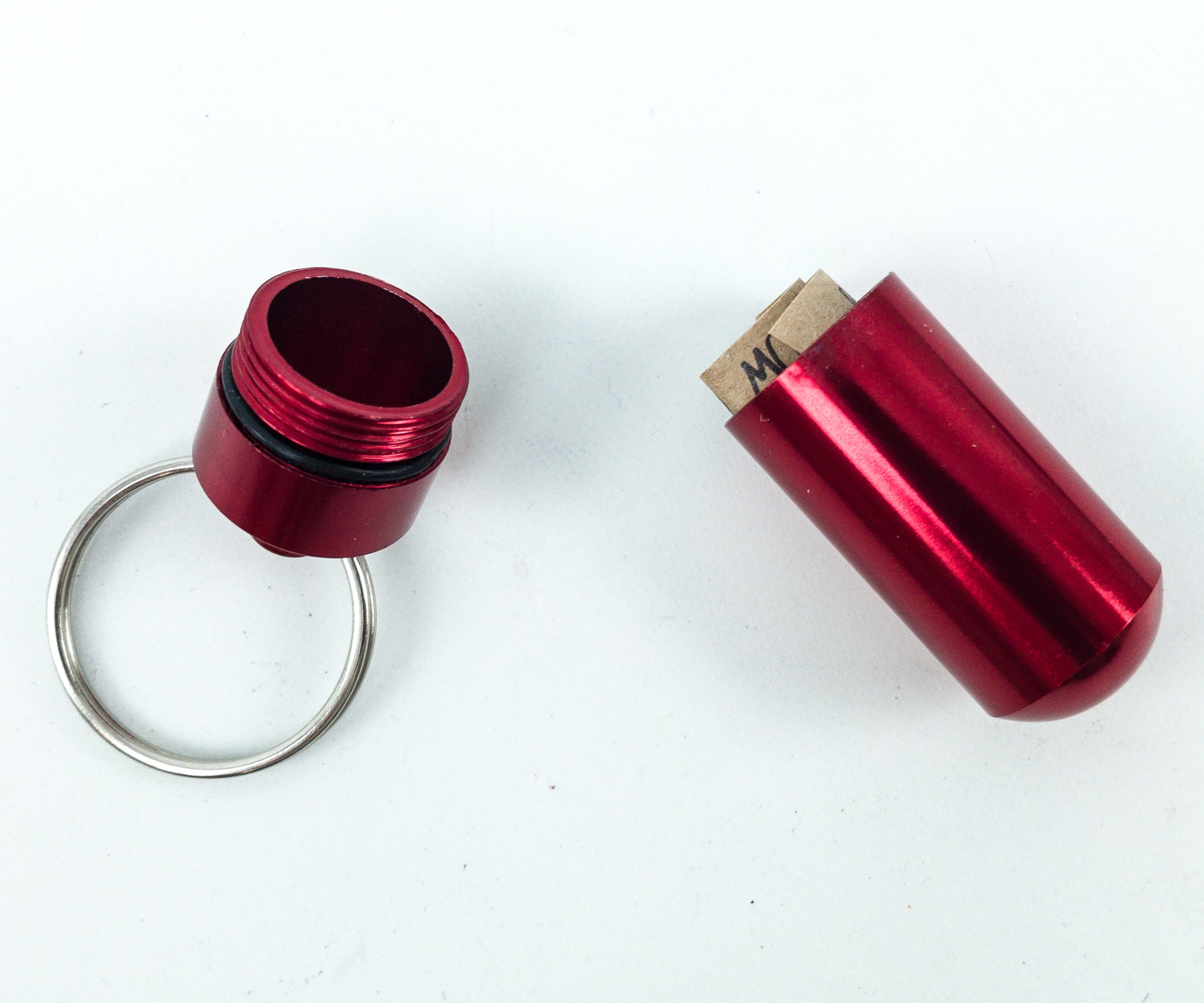 You can unscrew the upper part, and it revealed a note inside!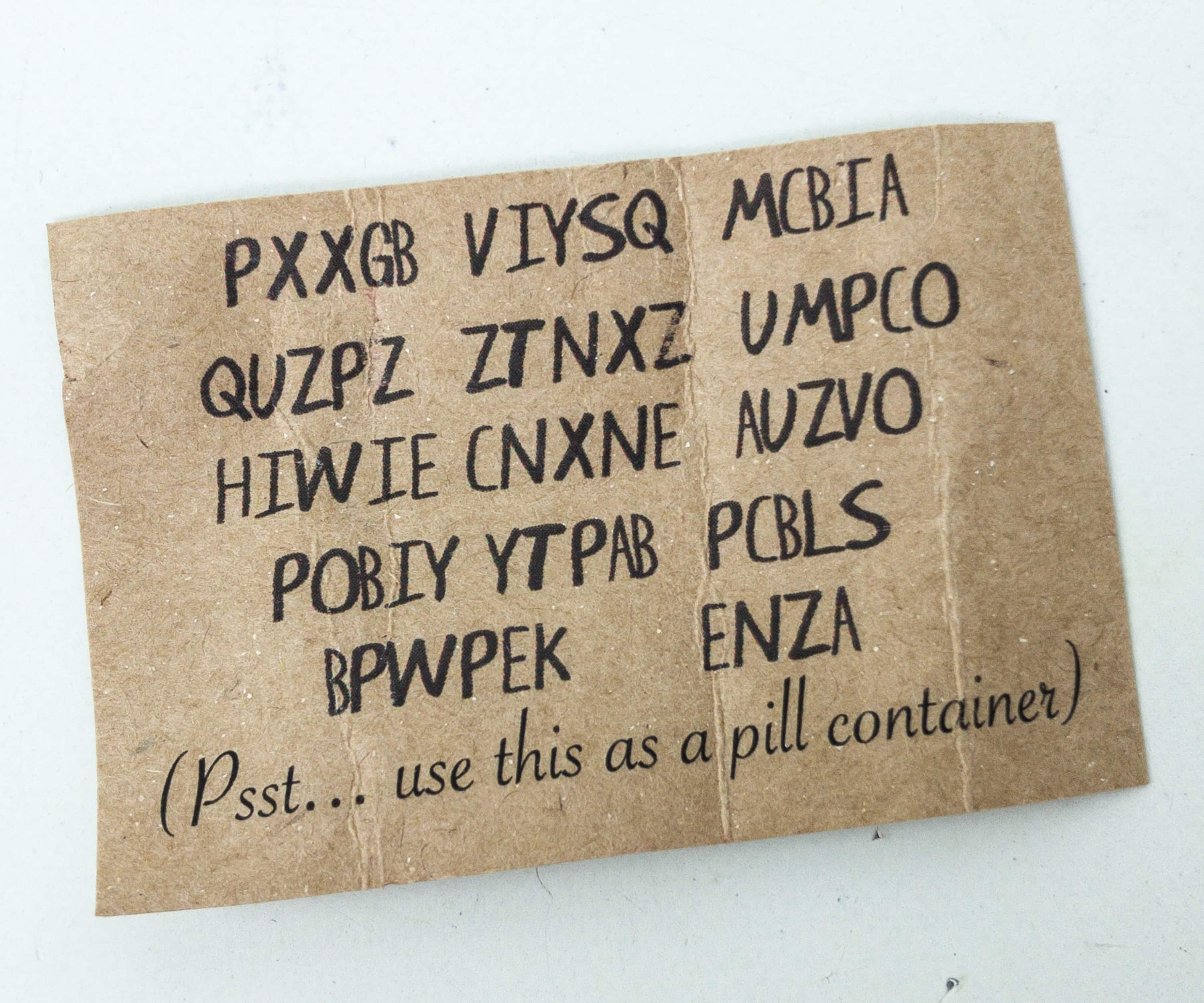 It has a coded message, like the one mentioned in the book.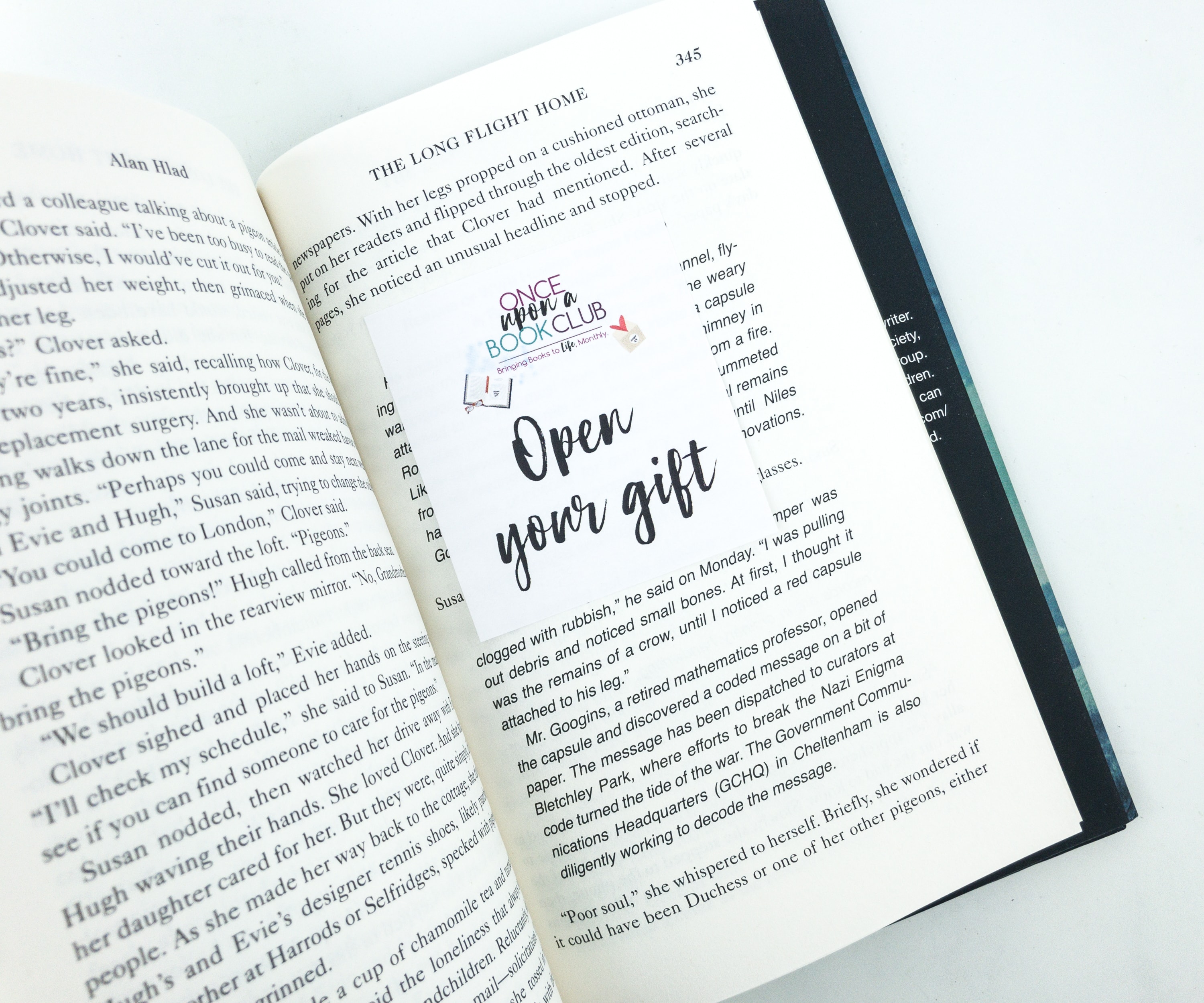 Next signal to open a gift is on page 345.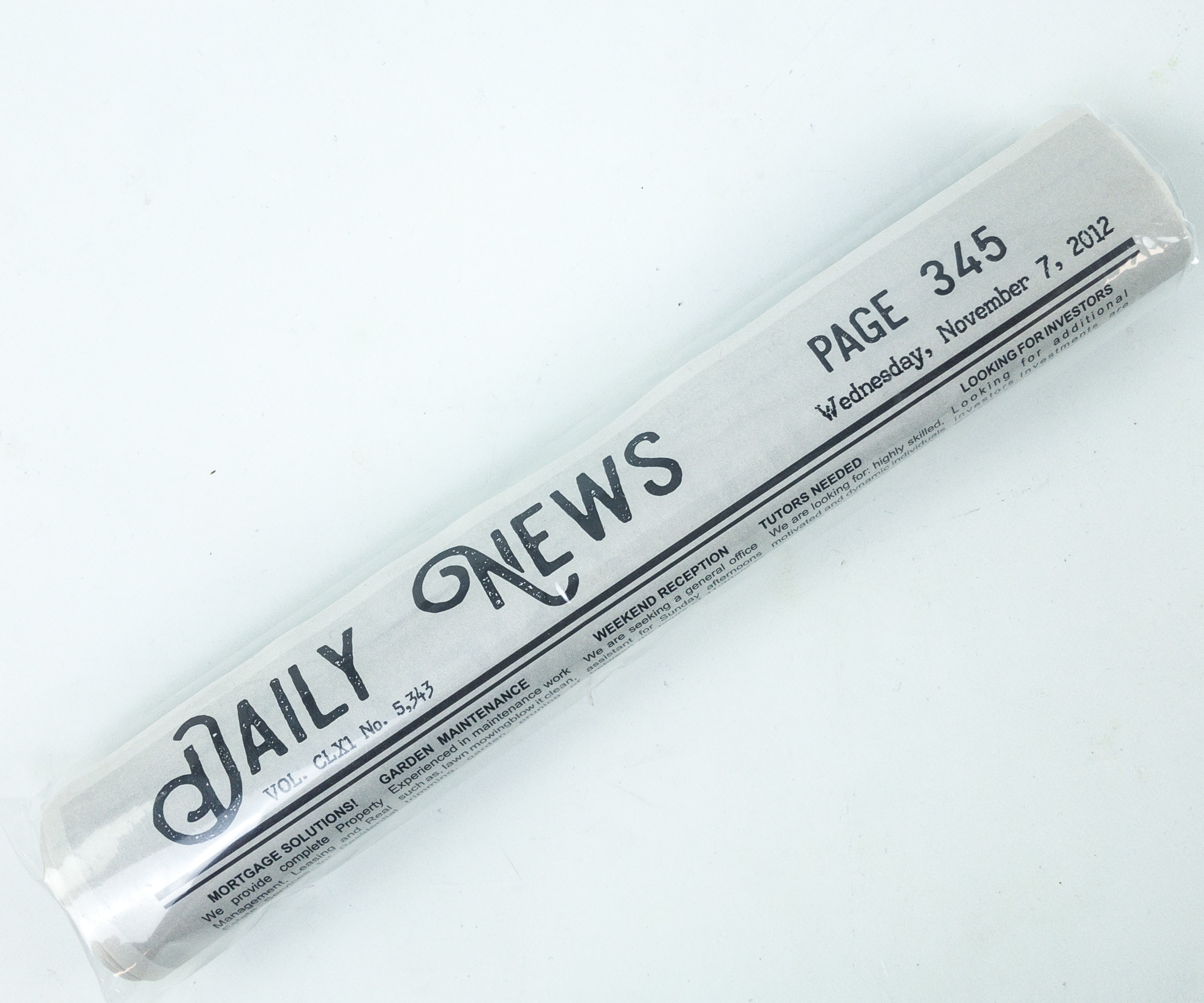 Daily News VOL. CLX1 No. 5,343. It's a newspaper copy, dated November 7, 2012.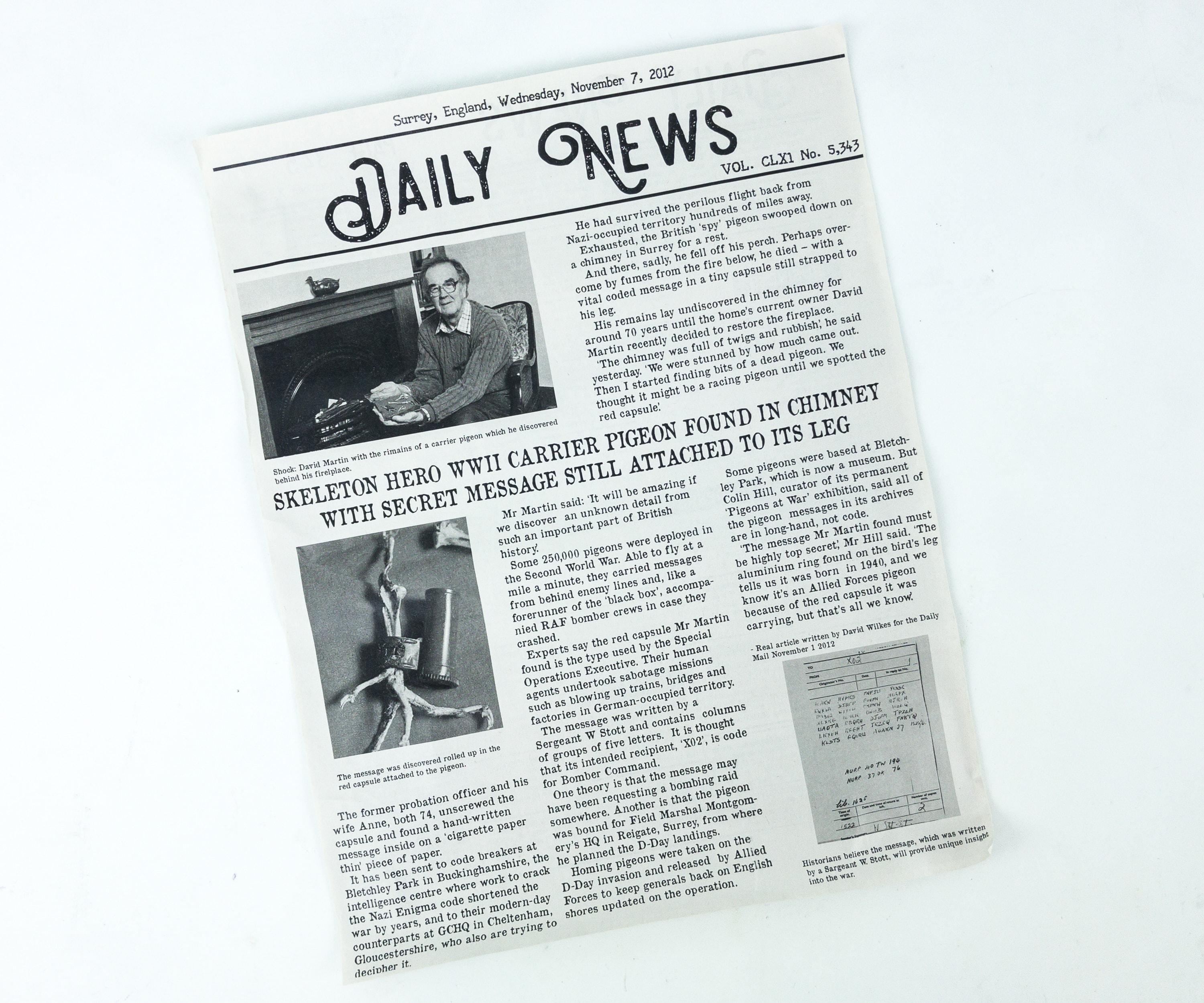 This actually made me sad, but somehow, relieved when I saw the headline saying about a secret message!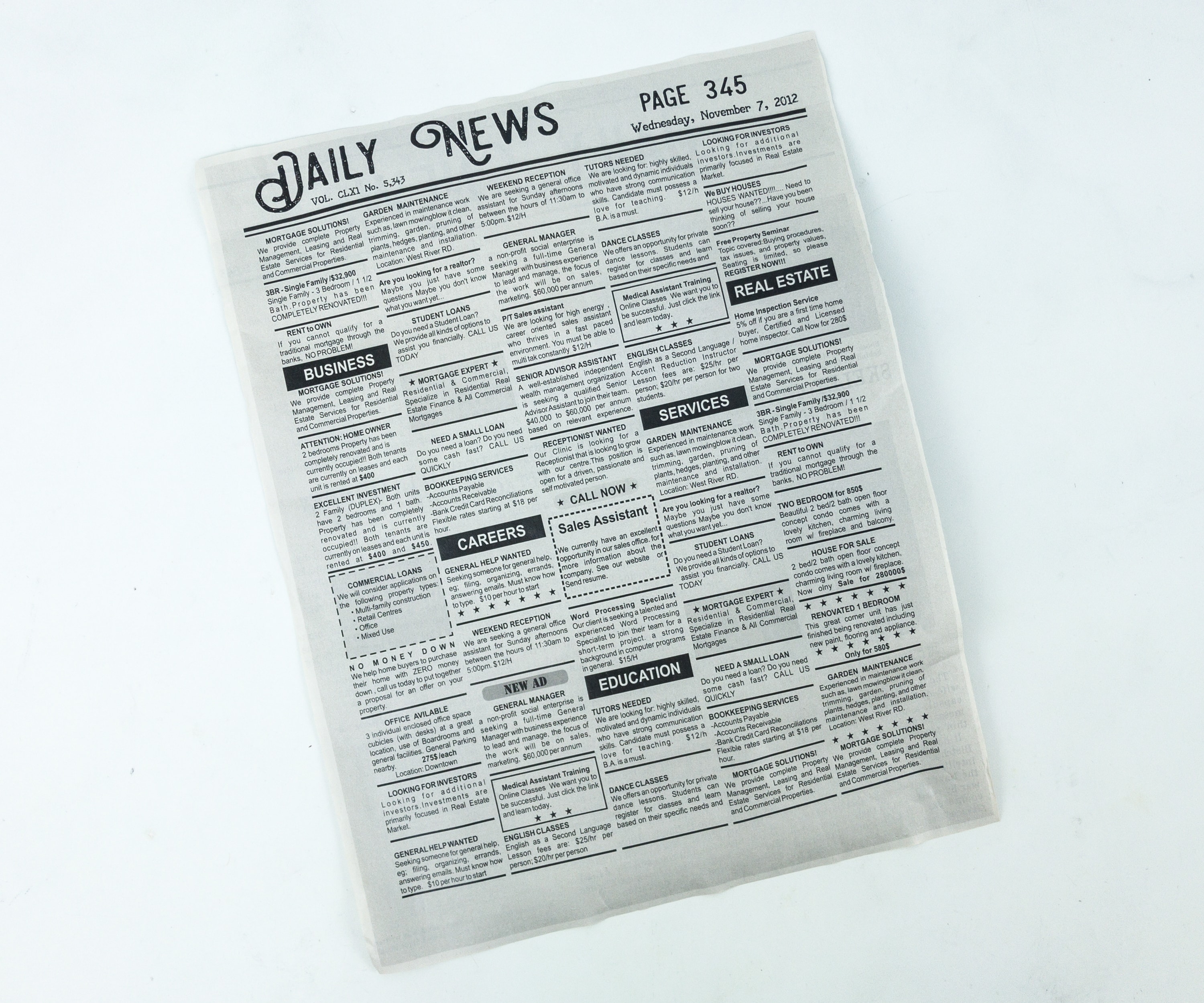 The newspaper even included classified ads!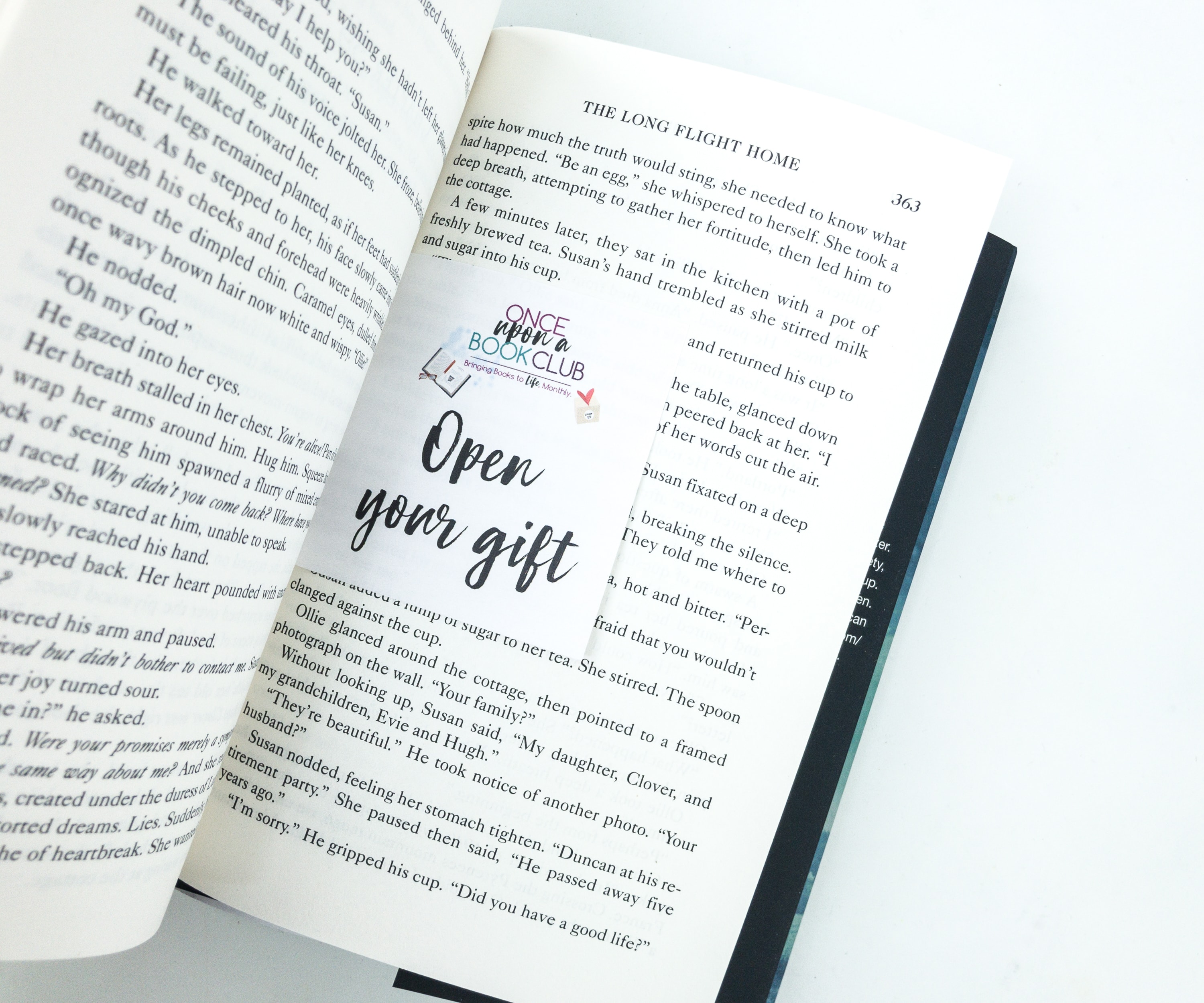 The last gift is to be opened when we reach page 363!
"Be An Egg" Mug. The mug comes with a giftable box!
The mug has a wooden lid, a spoon, and a wooden handle!
Everything fits together! It says "be an egg."
The handle makes it easier to carry around too! I am so excited to use it for my warm beverages!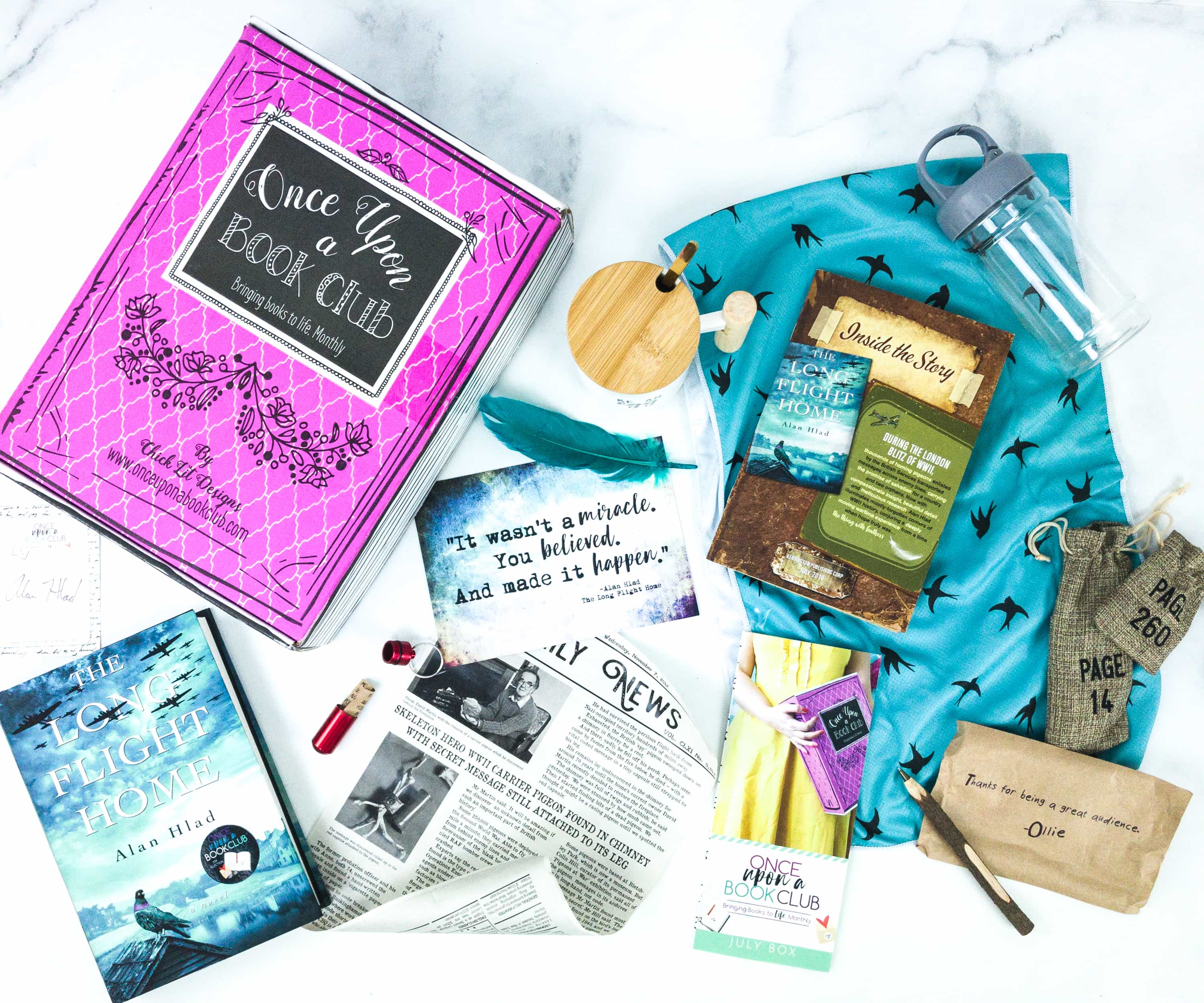 The box is always filled with fantastic goodies, that's why it's one of my favorite book boxes!
The book is awesome as it shows us that in times of desperation, there's still hope, there's always hope. I love how Duchess loves her owner, and how she managed to keep the line of communication between Susan and Ollie. I also love the surprise gifts, everything is functional! I love this box and I can't wait for future boxes!
What do you think of this month's Once Upon a Book Club?