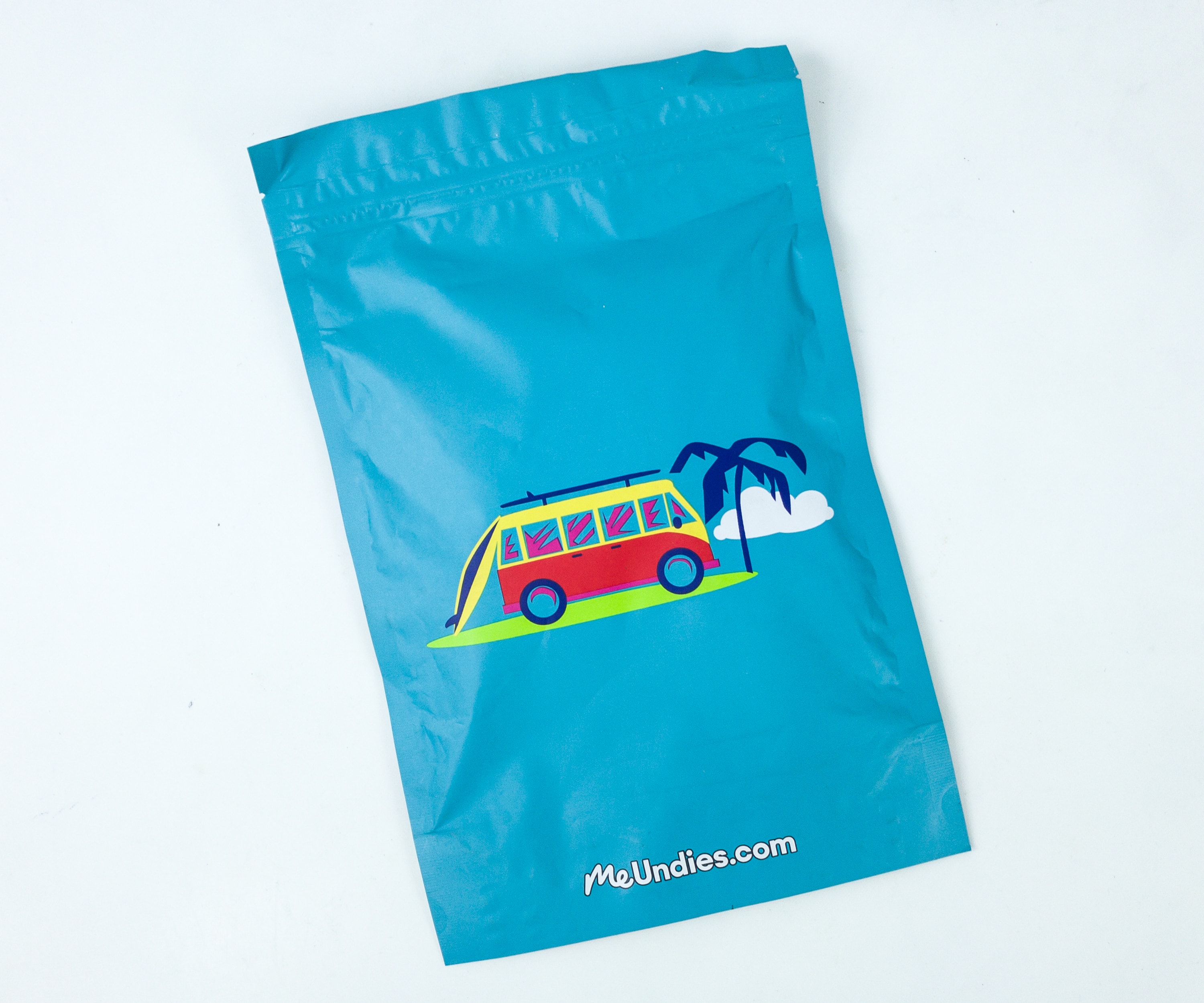 MeUndies makes the most fun and comfy modal underwear (for both women and men!). They are my favorite underwear of all time and they are available via a monthly subscription. Ladies undies are $14 per month on subscription, men are $16, and socks are $8.
FYI, you can buy the underwear just like at a store, no subscription required, but having the subscription gives me an automatic prompt (in the form of an awesome new pair of undies) to toss out a pair of ratty old undies once a month. Read what our reviewers think of the undies and try a pair out!
DEAL: Save 15% on your first non-subscription order with coupon code MEFAM15.
There are 4 women styles from which to choose and 5 men's styles.
Previously, the subscription was only for the design of the month – but you can now select classic or bold colors if that's your jam, as well as opt for different colors or patterns. You can pre-emptively reserve pairs in your account and even get socks!
The item was packed in a blue poly mailer featuring a camper going to the beach!
There's an included promotional card.
Flipping on the other side, it says that you can share your story with them, and even be featured in one of their new Member Stories!
There is another card that just says "Me."
There's another promotional material that introduces the new product, FeelFree!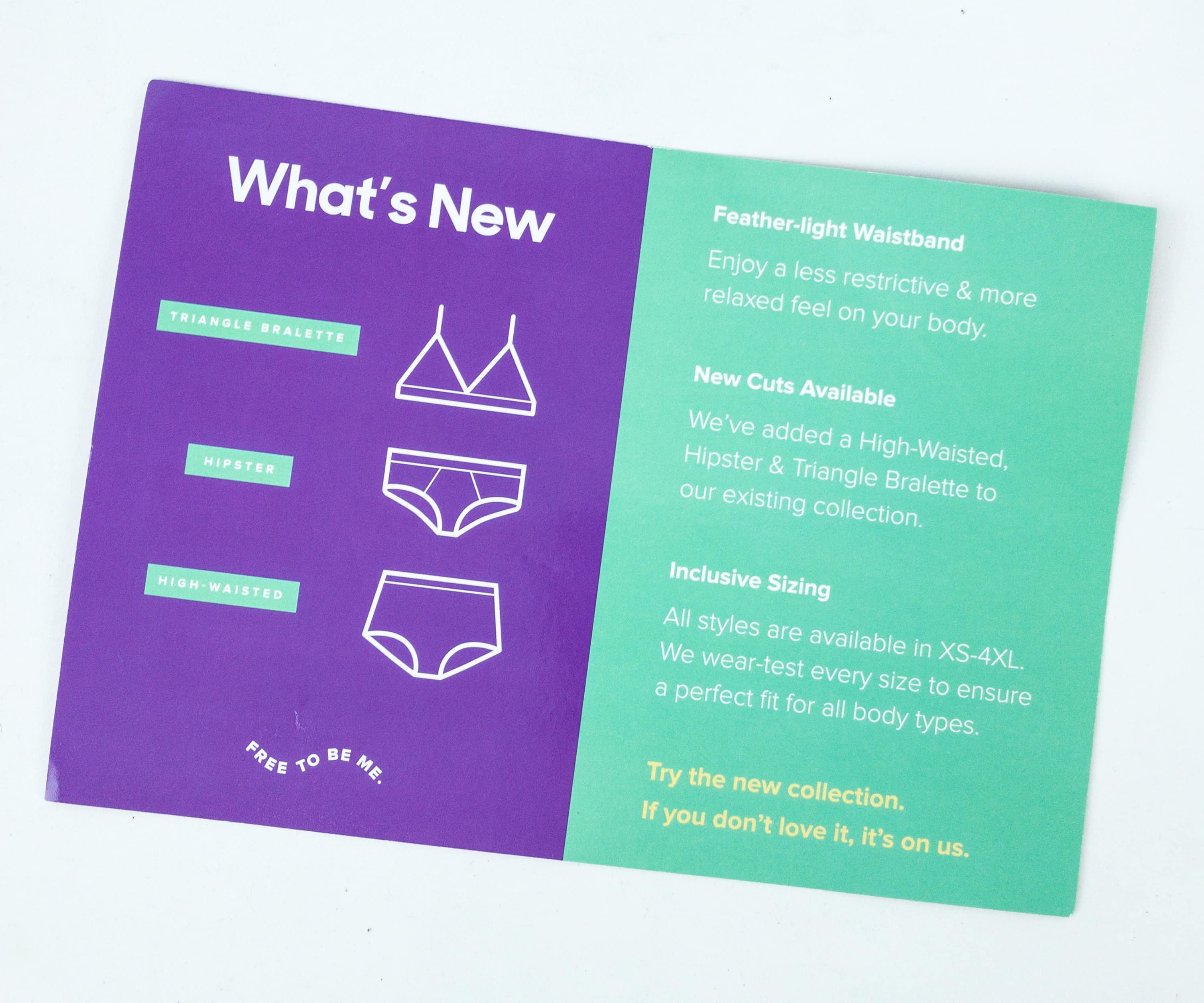 The flipside lists down all the new undies that fall on the new product category.
Everything in the bag!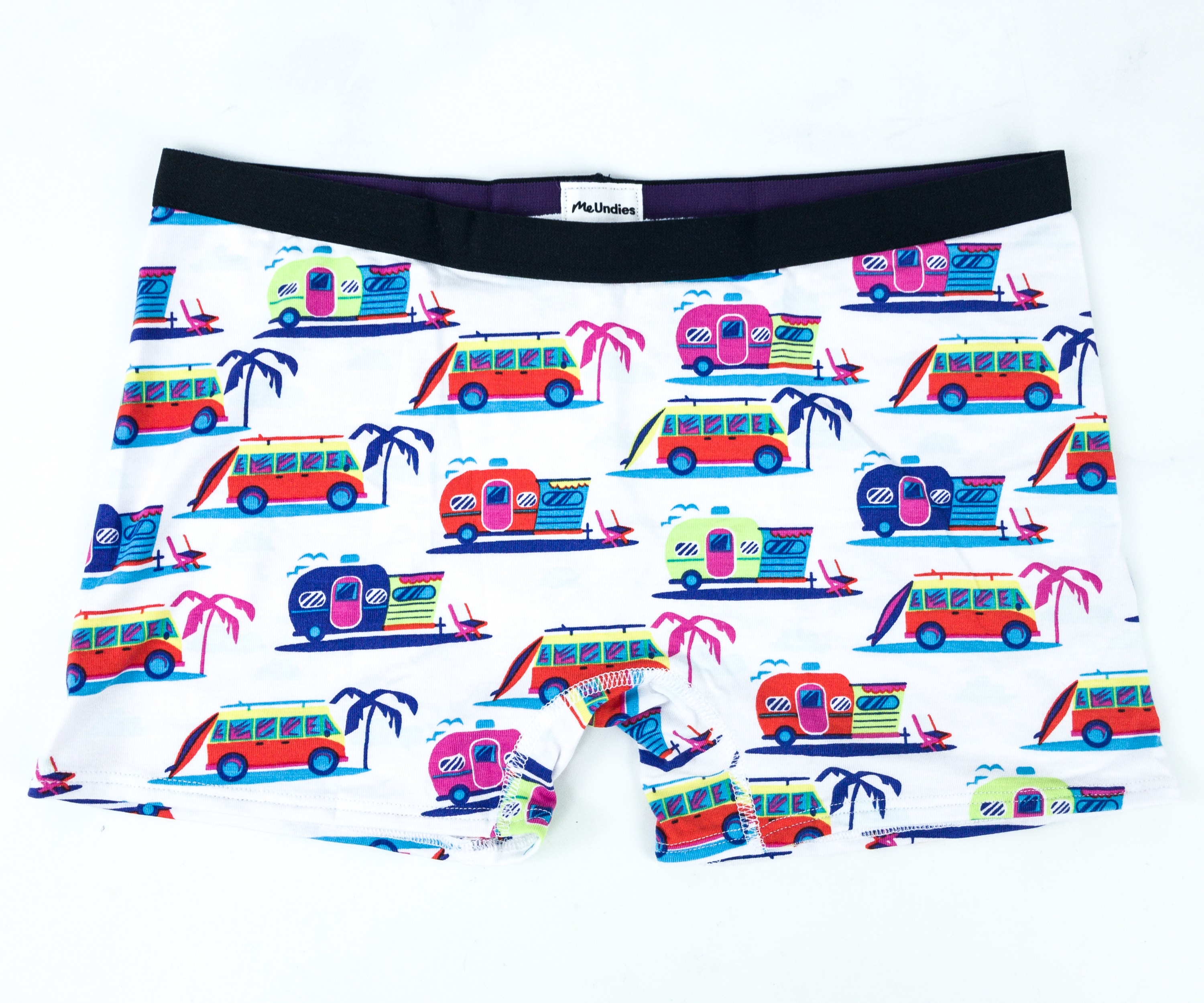 This month's pair of boyshorts features campers! The design is the same as the image on the polybag!
These campers are set-up on the beach! It's a really fun design for summer, and it also made me want to go to the beach!
The cool pair of boyshorts is made with 92% MicroModal, while the rest is elastane, known to be three times softer than cotton. Comfort is the name of the game as it comes with a flexible and super soft waistband, making it very much easy to wear.
It's another creative and fun month for MeUndies. They never fail to impress me with their new designs. I also love the breathable and super soft feel of the material. This is definitely one of the best underwear subscriptions around. They're all about quality and comfort, the fun designs are actually just a bonus!
Have you tried MeUndies? What did you select this month?